Hercule Poirot is one of the most famous and iconic detectives in history. First introduced to readers in 1920, more than one hundred years later his legacy lives on through numerous mediums. If you're looking to read the Hercule Poirot books in order for the first time, or find which mysteries you've yet to read, this will be your ultimate guide to the cases of Hercule Poirot.
About Agatha Christie & Sophie Hannah
Agatha Christie is the brains behind the genius that is Hercule Poirot. Following a bet with her sister, Christie began to pen her first detective story and found herself in need of a strong protagonist. Thus, Hercule Poirot was born.
If you would like to learn more about Christie and everything she has written, you can check out this article about all the Agatha Christie books in order.
But, in brief, Christie was born in 1890 in Torquay, England and the ideas for many of her books came through observation. During the First World War she volunteered as a nurse within a hospital dispensary and therefore her knowledge about poisons, and the effects, came in handy when writing many of her murder mysteries.
She also visited many of the places she wrote about. Many of the Hercule Poirot mysteries take place in and around Britain, but those further afield, such as aboard the Orient Express or in the Middle East, Christie wrote from first-hand experience.
As well, during the Second World War, the realization that she might die before writing the concluding mysteries to her two beloved sleuths inspired Christie to write their final cases. Therefore, Curtain, Poirot's final case, was actually written long before its publication in 1975. According to her website, it was written during the London Blitz.
However, his final case did not spell the end for Poirot and his little grey cells. That's because in 2014, Sophie Hannah picked up the helm of the franchise. In an agreement with the estate of Agatha Christie, Hannah was chosen to continue the franchise.
Thus far, Hannah has written four continuations, with a fifth teased for publication in 2022, although no further information has been made available.
#1 Hercule Poirot Books in Order of Publication
The first way to read the Hercule Poirot books in order is the recommended reading order if you have never read these popular detective mysteries by Agatha Christie before. While it is true that each book contains a standalone murder mystery, there are subtle references to previous cases and characters throughout the series which makes reading the books in order a delight.
Hercule Poirot Books in Order by Agatha Christie
The very first Hercule Poirot book is The Mysterious Affair at Styles and this is where your Poirot reading journey should absolutely begin. This book will introduce the Belgian detective through the eyes of Captain Hastings, which will provide you with a thorough summary of his character and attributes.
The other titles on this list were all written by Agatha Christie and are where you should begin to learn of the legacy she created, all thanks to a sisterly bet.
Hercule Poirot Books in Order by Sophie Hannah
The next Hercule Poirot books in order are those written by Sophie Hannah. These chronologically take place before Agatha Christie's final Poirot book, Curtain, and are officially canon with the approval of Agatha Christie's estate. However, you should read Christie's original mysteries before reading these new contributions.
Hercule Poirot Collections
In addition to the above titles, there are more Hercule Poirot reads to add to your collection and tick off your reading list. Hercule Poirot and the Greenshore Folly is a novella, which was later expanded into Dead Man's Folly; the original version was published for the first time in 2013.
The other titles are all short story collections that have been published throughout the years and feature the writing of Agatha Christie. There may be overlap with some of the stories in the below collections, but this is a comprehensive list of the editions which have been published.
#2 Hercule Poirot Books in Chronological Order
But the second way to read the Hercule Poirot books in order is in chronological order. It is important to note that the Sophie Hannah additions are not on the below list of chronology.
That is because the below list is the official chronological timeline from the Agatha Christie website. Therefore, it does not include Hannah's contributions.
This list does include short story collections.
While this may not be the best way to read the Hercule Poirot books in order if you are a first-time reader to these mysteries, this is a fun and informative list for super-fans. This order lists all of Poirot's cases in chronology so you can line-up his movements relative to his life, and also understand Christie's subtle references to previous cases.
About Hercule Poirot
While he is small in stature at only 5'4", what Hercule Poirot lacks in height he makes up for in the grandeur of his mind. His little grey cells, as he refers to them, have a particular way of sifting through details to solve murder mysteries that have held readers captive for decades.
The high regard he holds for intellectual analysis has made him a fan favorite among the likes of Sir Arthur Conan Doyle's Sherlock Holmes.
But almost as iconic as the detective himself is his moustache, which is described in full detail multiple times throughout the course of the series. Poirot stars in 33 original novels by author Agatha Christie and more than 50 short stories. However, the little detective with enormous moustaches has also been immortalized many times in radio adaptations, TV shows, movies, and plays.
Overall, 35 actors have portrayed Hercule Poirot. The first was Charles Laughton in a 1928 stage production of Alibi, which is an adaptation of The Murder of Roger Ackroyd. But most recently is Kenneth Branagh in the 2020 movie Death on the Nile, picking up the helm again following his portrayal in the 2017 adaptation of Murder on the Orient Express.
Others who have slipped into the shoes of the formidable detective include Orson Welles, Peter Sallis, and David Suchet. With such a legacy Poirot truly is a character who has leapt from the pages following his first introduction.
Therefore, it is no surprise that preceding the publication of his last case, Hercule Poirot had an obituary on the front page of the New York Times; he is the only fictional character to receive such honors. Just like Sherlock Holmes before him, the world mourned his loss. However, also like Holmes, that was not the end to the Belgian detective.
Summary of Hercule Poirot Books in Order
But now that you know the two ways you can read the Hercule Poirot books in order, it's time to get reading. If you still need a little more convincing to read these iconic detective mysteries, summaries for the first ten Hercule Poirot books in order of publication are below.
This list will skip over the play from publication order and the short story collections from chronological order, but otherwise be the first ten Poirot books by Agatha Christie, and a great jumping off point for the series.
---
1. The Mysterious Affair at Styles
Agatha Christie's first novel, The Mysterious Affair at Styles, was the result of a dare from her sister Madge who challenged her to write a story. The story begins when Hastings is sent back to England from the First World War due to injury and is invited to spend his sick leave at the beautiful Styles Court by his old friend John Cavendish.
Here, Hastings meets John's step-mother, Mrs. Inglethorp, and her new husband, Alfred. Despite the tranquil surroundings Hastings begins to realise that all is not right. When Mrs. Inglethorp is found poisoned, suspicion falls on the family, and another old friend, Hercule Poirot, is invited to investigate.
---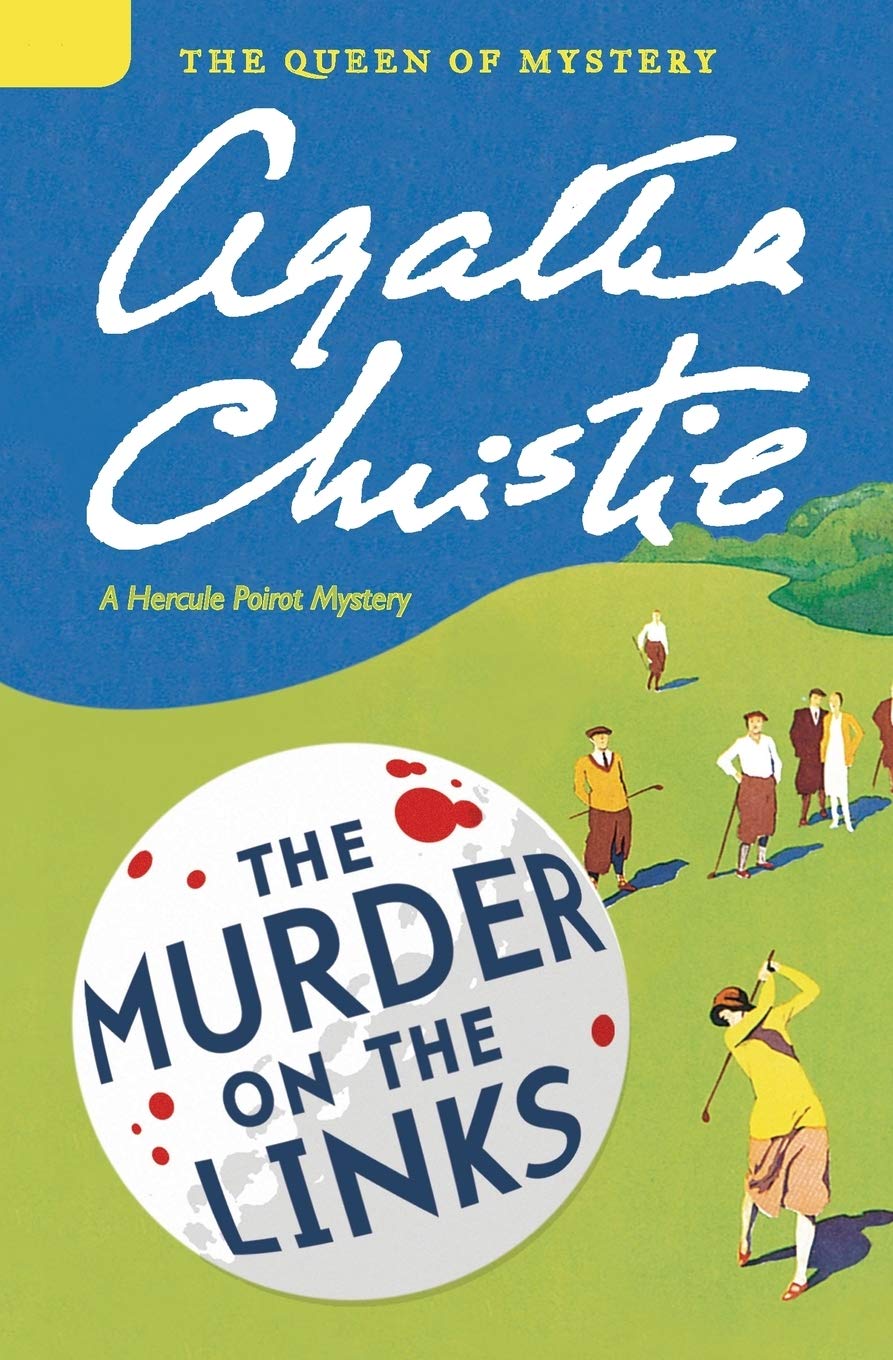 2. The Murder on the Links
An urgent cry for help brings Poirot to France. But he arrives too late to save his client, whose brutally stabbed body now lies face downwards in a shallow grave on a golf course.
But why is the dead man wearing his son's overcoat? And who was the impassioned love-letter in the pocket for? Before Poirot can answer these questions, the case is turned upside down by the discovery of a second, identically murdered corpse.
---
3. The Murder of Roger Ackroyd
Roger Ackroyd was a man who knew too much. He knew the woman he loved had poisoned her first husband. He also knew someone was blackmailing her — and now he knew she had taken her own life with a drug overdose.
Soon the evening post would let him know who the mystery blackmailer was. But Ackroyd was dead before he'd finished reading it — stabbed through the neck where he sat in the study.
---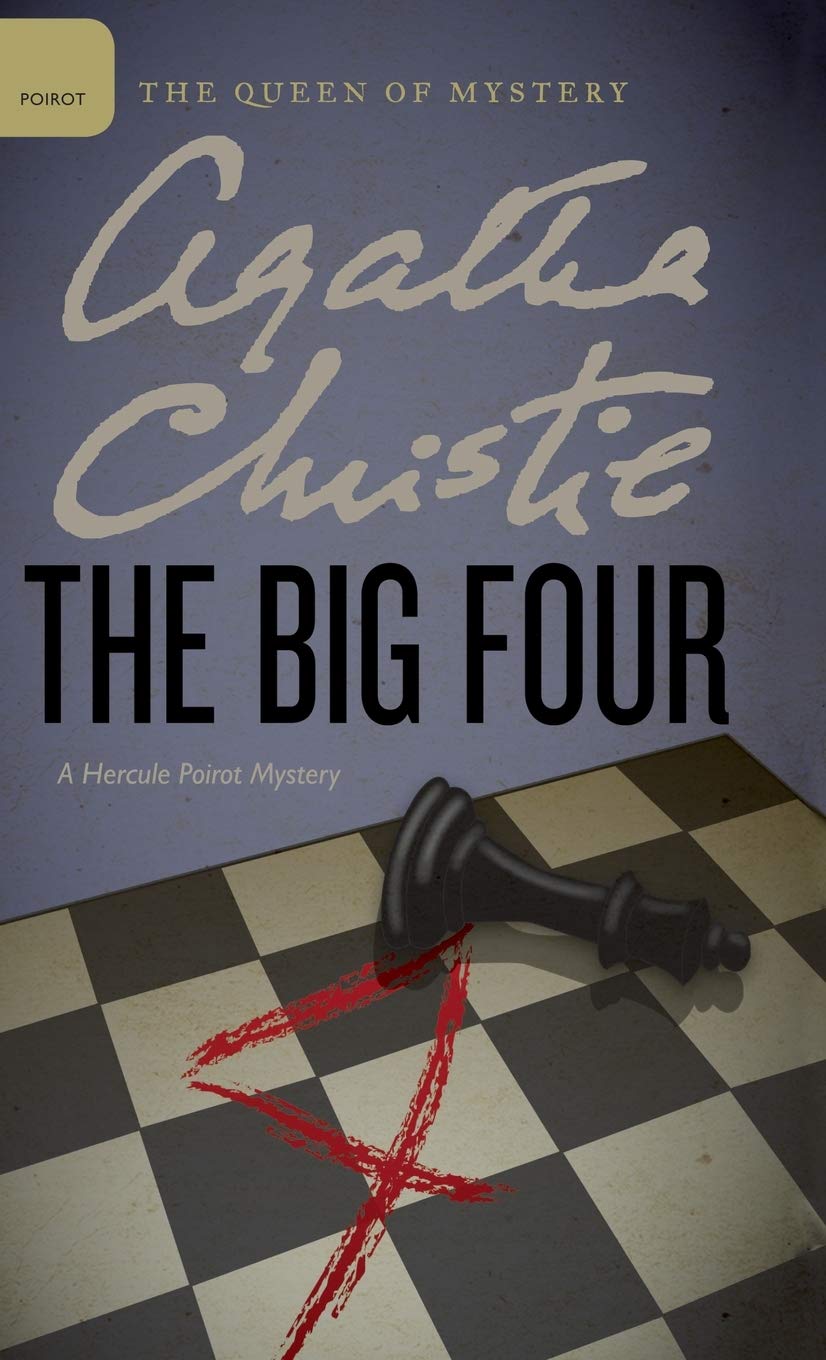 4. The Big Four
Framed in the doorway of Poirot's bedroom stood an uninvited guest, coated from head to foot in dust. The man's gaunt face stared for a moment, then he swayed and fell.
Who was he? Was he suffering from shock or just exhaustion? Above all, what was the significance of the figure 4, scribbled over and over again on a sheet of paper?
Poirot finds himself plunged into a world of international intrigue, risking his life to uncover the truth about "Number Four."
---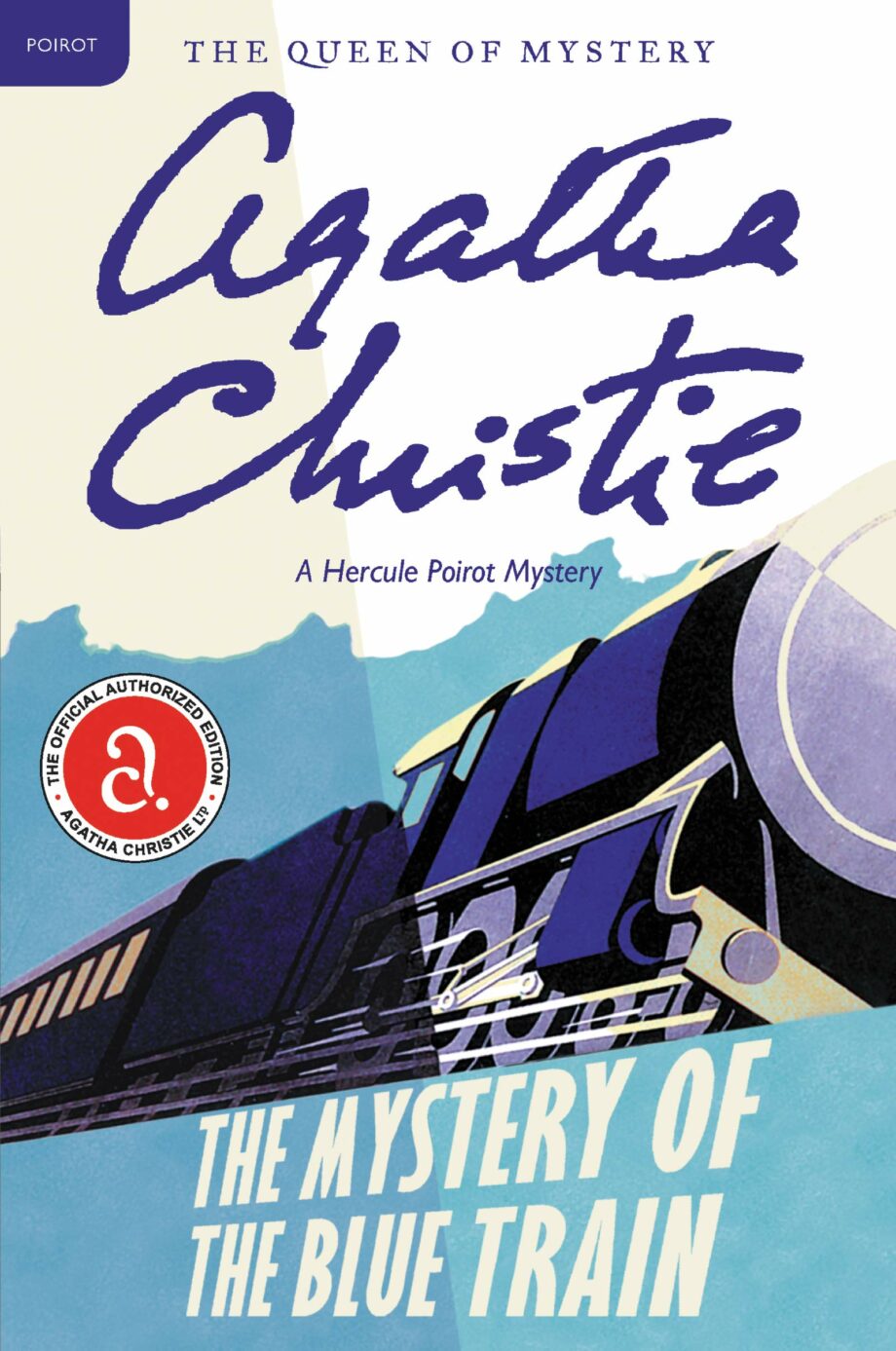 5. The Mystery of the Blue Train
Aboard the luxurious Blue Train running from London to the Riviera, pampered millionaire's daughter Ruth Kettering is murdered, her expensive jewels stolen. But Poirot is at hand to solve the case.
---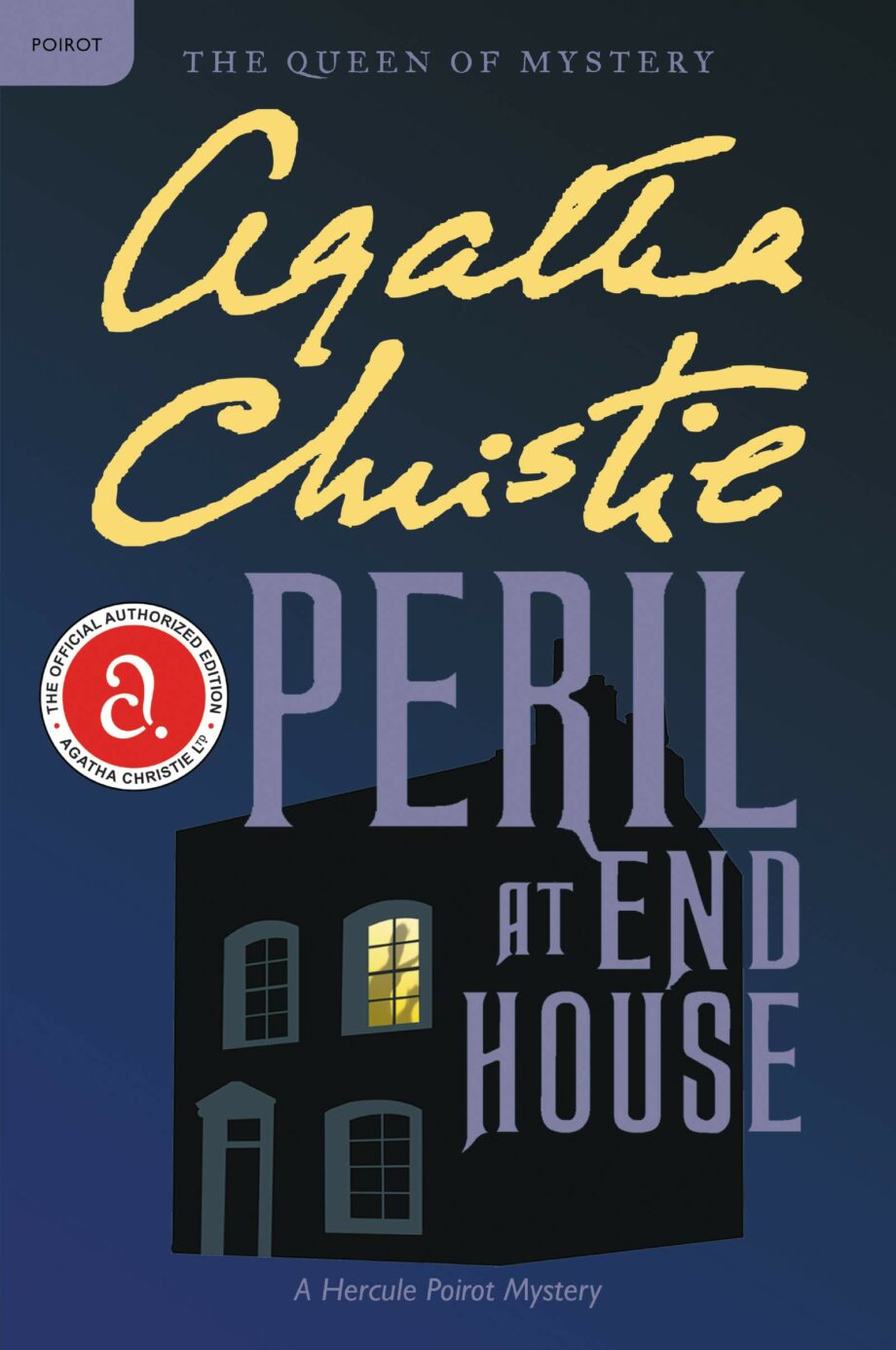 6. Peril at End House
Nick Buckley was an unusual name for a pretty young woman. But then she had led an unusual life.
First, on a treacherous Cornish hillside, the brakes on her car failed. Then, on a coastal path, a falling boulder missed her by inches. Later, an oil painting fell and almost crushed her in bed.
Upon discovering a bullet-hole in Nick's sun hat, Hercule Poirot decides the girl needs his protection. At the same time, he begins to unravel the mystery of a murder that hasn't been committed. Yet.
---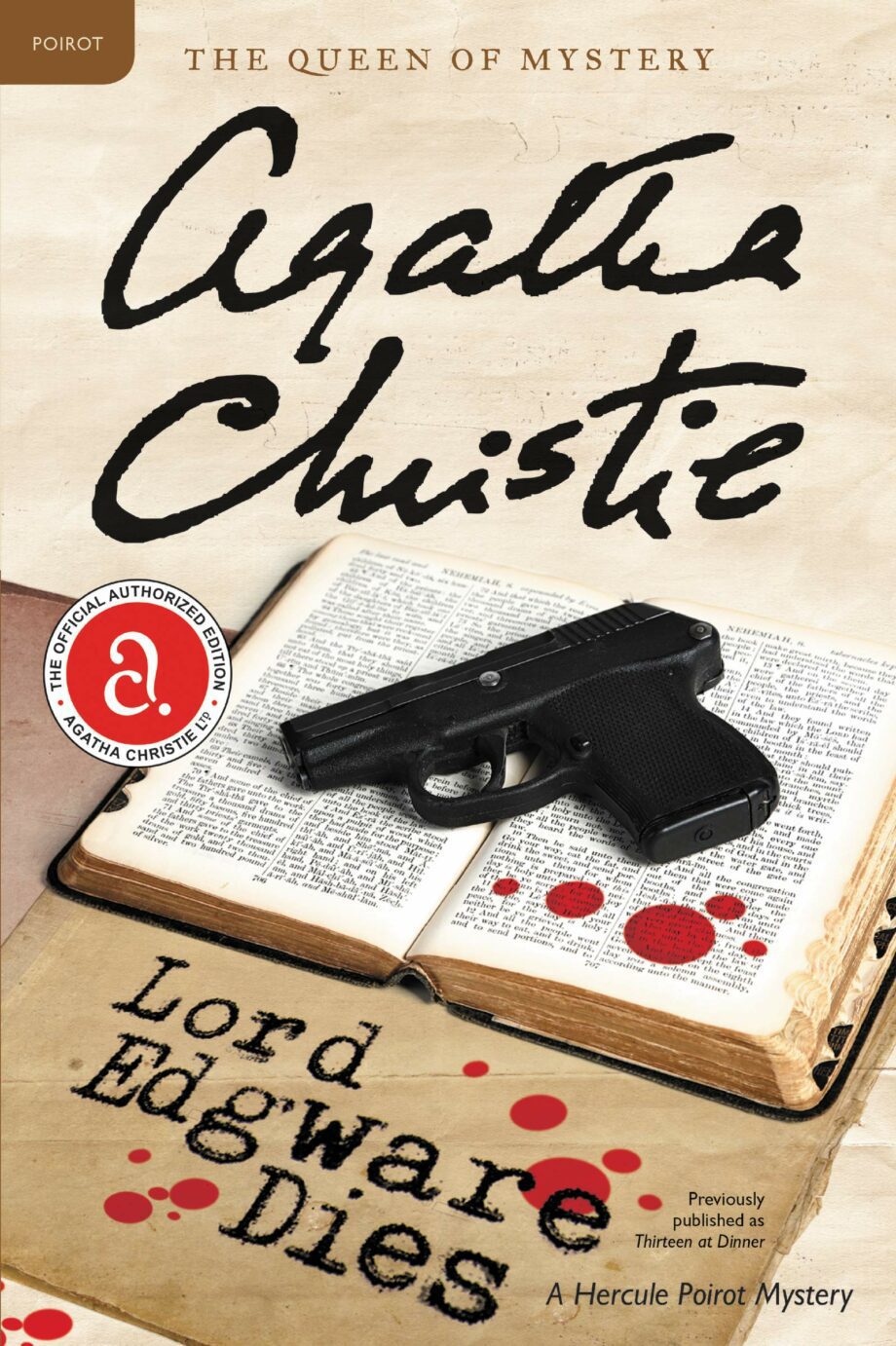 7. Lord Edgware Dies
Poirot had been present when Jane bragged of her plan to "get rid of" her estranged husband. Now the monstrous man was dead. And yet the great Belgian detective couldn't help feeling that he was being taken for a ride.
After all, how could Jane have stabbed Lord Edgware to death in his library at exactly the same time she was seen dining with friends? And what could be her motive now that the aristocrat had finally granted her a divorce?
---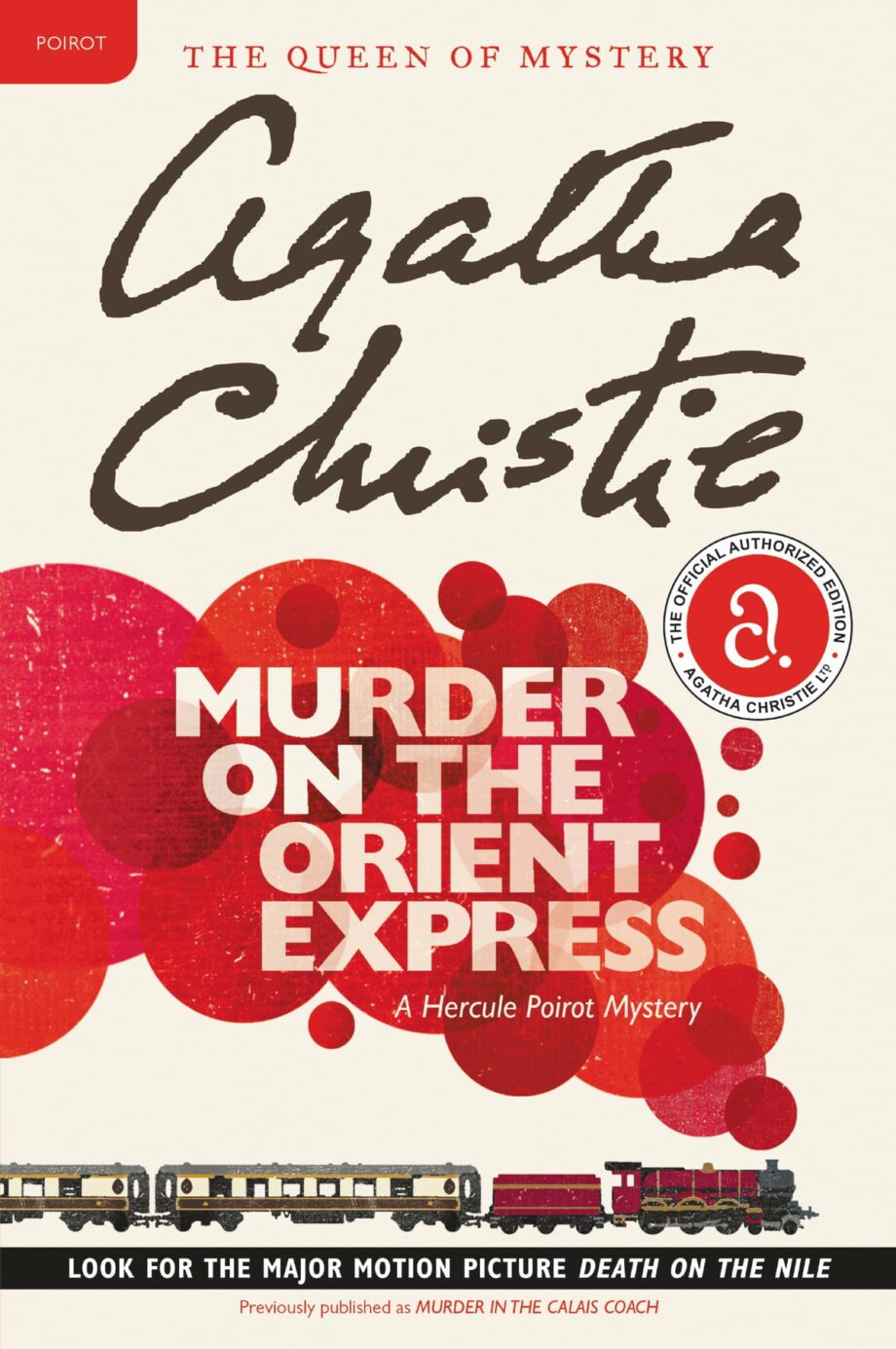 8. Murder on the Orient Express
Just after midnight, a snowdrift stops the Orient Express in its tracks. The luxurious train is surprisingly full for the time of the year, but by the morning it is one passenger fewer. An American tycoon lies dead in his compartment, stabbed a dozen times, his door locked from the inside.
Isolated and with a killer in their midst, detective Hercule Poirot must identify the murderer — in case he or she decides to strike again.
---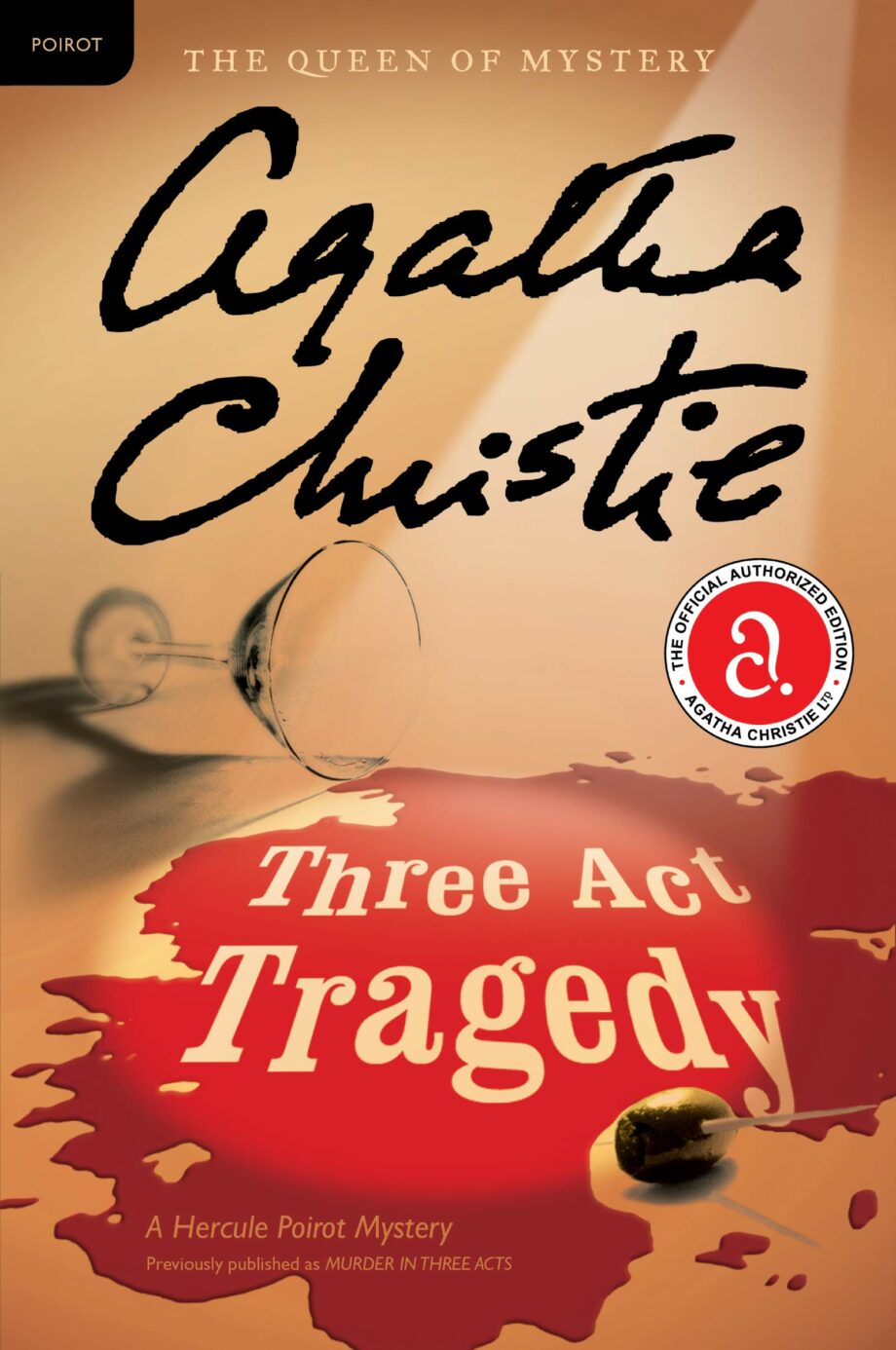 9. Three Act Tragedy
At an apparently respectable dinner party, a vicar is the first to die…
Thirteen guests arrived at dinner at the actor's house. It was to be a particularly unlucky evening for the mild-mannered Reverend Stephen Babbington, who choked on his cocktail, went into convulsions, and died.

But when his martini glass was sent for chemical analysis, there was no trace of poison — just as Poirot had predicted. Even more troubling for the great detective, there was absolutely no motive.
---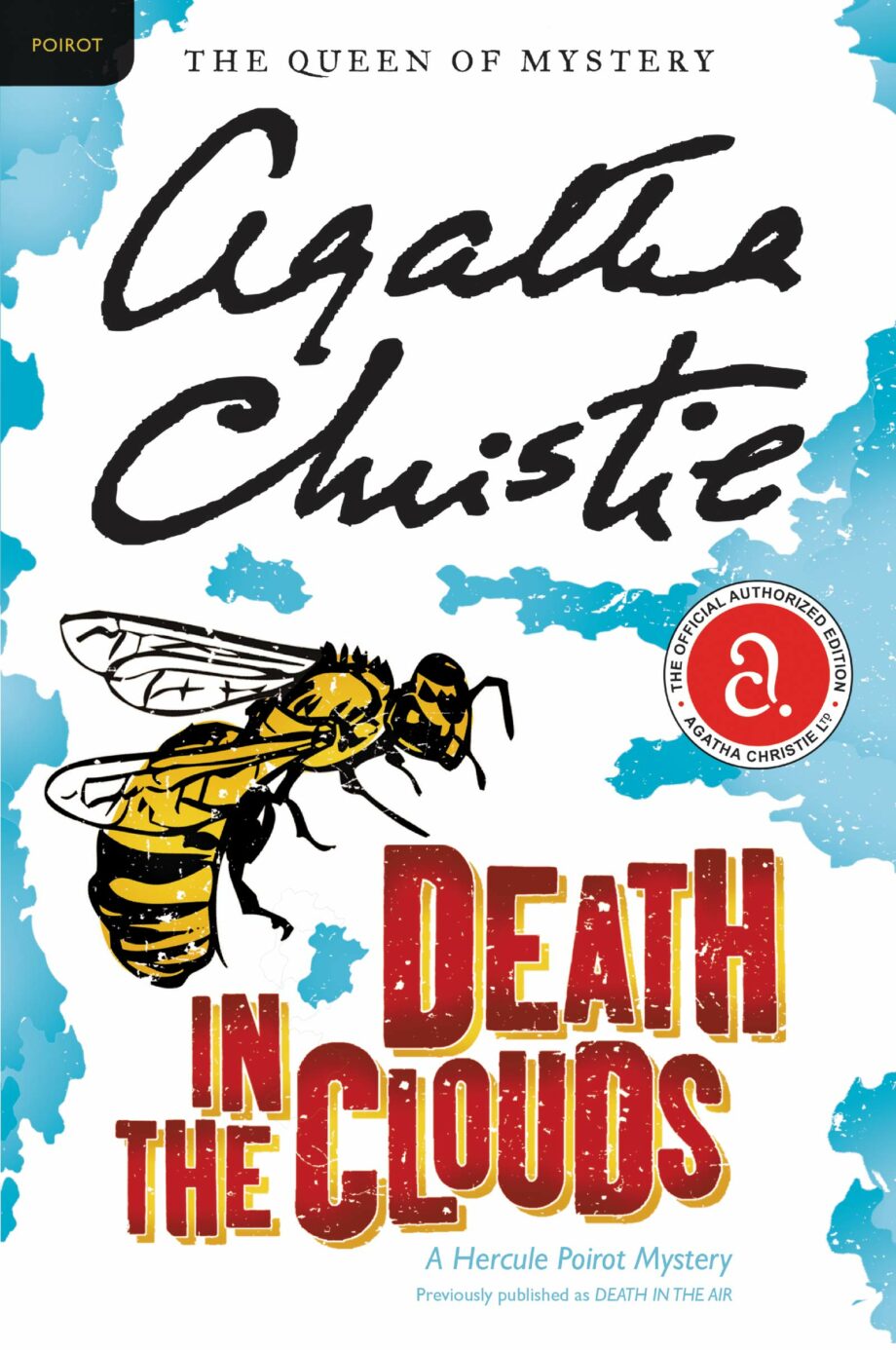 10. Death in the Clouds
From seat No.9, Hercule Poirot was ideally placed to observe his fellow air passengers.
Over to his right sat a pretty young woman, clearly infatuated with the man opposite; ahead, in seat No.13, sat a Countess with a poorly-concealed cocaine habit; across the gangway in seat No.8, a detective writer was being troubled by an aggressive wasp.
What Poirot did not yet realize was that behind him, in seat No.2, sat the slumped, lifeless body of a woman.
---
Final thoughts on Hercule Poirot books in order
If you are a fan of murder mysteries and detective stories, then reading the Hercule Poirot books in order should absolutely be added to your reading list. The original books by Agatha Christie, and consequently the continuations by Sophie Hannah, are iconic pillars within the genre. So, curl up with one of the books listed above, whether for the first or fortieth time, and test your little grey cells against the formidable Poirot.
Looking for more books in order?
Check out this list of Louise Penny books in order featuring Inspector Gamache.