When you think of Dexter Morgan, you may immediately think of Michael C. Hall's depiction in the TV adaptation. The blood spatter technician and serial killer fascinated millions, but if you were left feeling dissatisfied by the show's conclusion and subsequent spin-off, you're in luck. Keep reading to find out about all the Dexter books in order.
Perhaps most surprising about Dexter is the humor and humanity that appears in the books. Dexter is a complicated character that adheres to his own moral code to justify his brutal killings. A standoffish person, his job at the Miami Dade Police Department as a blood spatter expert naturally conflicts with his sociopathic serial murders.
The result is a main character readers will find themselves rooting for despite his horrifying actions. In a world that loves its morally gray protagonists, Dexter Morgan is a classic.
About Jeff Lindsay
Jeff Lindsay is the mind behind the twisted genius of the Dexter books and it remains his most well-known work. His books have been translated into 44 languages around the world.
However, before he became a full-time writer Lindsay held a variety of jobs. Just a few listed on his website are actor, director, bouncer, teacher, dishwasher, and steel worker. He also performed as a solo singer and guitarist, then later with various bands in the early 1980s.
According to Goodreads, Lindsay graduated from both Middlebury College in Vermont and Celebration Mime Theatre's Clown School in 1975. He then went on to receive a double MFA in directing and playwrighting from Carnegie-Mellon University. Following which, Lindsay has produced many plays.
He also wrote several TV sitcoms and feature films for Paramount Pictures, Warner Brothers, 20th Century Fox, and more. Lindsay also narrates his own audiobooks.
He currently lives in Florida with his wife, Hilary Hemingway. She is a fellow author who he has co-published several books and writing projects with. She is also the daughter of Ernest Hemingway's brother.
Dexter TV Show
As previously mentioned, the TV adaptation of Jeff Lindsay's books starred Michael C. Hall as the titular character Dexter. It also starred Jennifer Carpenter as his sister Debra Morgan.
The first season of Dexter largely adapts Lindsay's first book: Darkly Dreaming Dexter. It then deviates from the source material.
There are major plot differences between the two series, including characters, roles, and story lines. So, if you have only watched the show before, then you will be in for a new experience by reading the Dexter books in order.
The show premiered in 2006 and its eighth and final season aired in 2013. However, many fans were left dissatisfied by the show's open-ended conclusion, which prompted a spin-off to air in 2021. New Blood was a revival by original showrunner Clyde Phillips and star Michael C. Hall that broke viewing records for the network.
New Blood had, on average, eight million viewers a week across all platforms.
Dexter Books in Order
Now let's take a look at the Dexter books in order, which is a complete series. It is simple to read the Dexter books in order as the publication order is the same as the chronological timeline. It is very important to read the books in this order.
That's because Dexter's character develops with each subsequent installment. Therefore, to get a true picture of his character arc, you must read the books in order. As well, there are recurring characters throughout the series as Dexter must maintain the difficult balance between his day job and his killings.
Extra Dexter Books
If you have already read the main Dexter books in order, there are a few more you may want to pick up.
Jeff Lindsay has published a graphic novel adaptation of his popular character, as well as a tangential adventure that features Dexter in Australia. It is also a graphic novel. Unfortunately, some of the volumes are out of print.
Dexter: Graphic Novel (2013)
Dexter Down Under (2014)
A Summary of the Dexter Books in Order
Next, we'll take a look at each of the Dexter books in order with a summary. If you haven't already read the books, the below summaries will contain spoilers for the series as the books progress. However, it is a useful refresher of the series if you haven't read the books in a long time, or are trying to remember where you left off.
---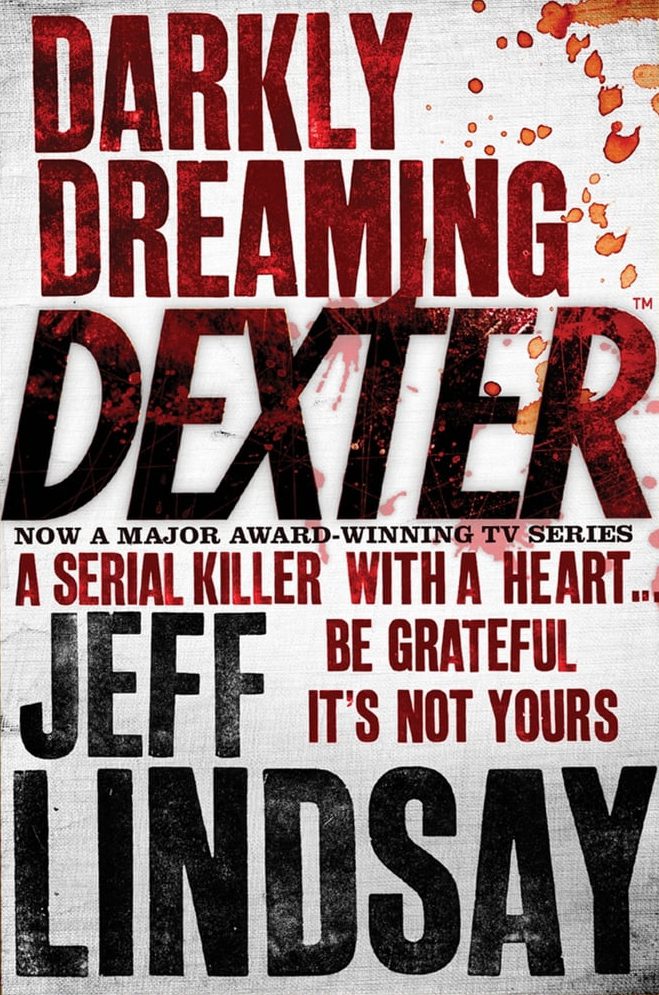 1. Darkly Dreaming Dexter
Meet Dexter Morgan, a polite wolf in sheep's clothing. He's handsome and charming, but something in his past has made him abide by a different set of rules.
He's a serial killer whose one golden rule makes him immensely likeable: He only kills bad people. And his job as a blood spatter expert for the Miami police department puts him in the perfect position to identify his victims.
But then a series of brutal murders bearing a striking similarity to his own style start turning up. Now, Dexter is caught between being flattered and being frightened — of himself or some other fiend.
---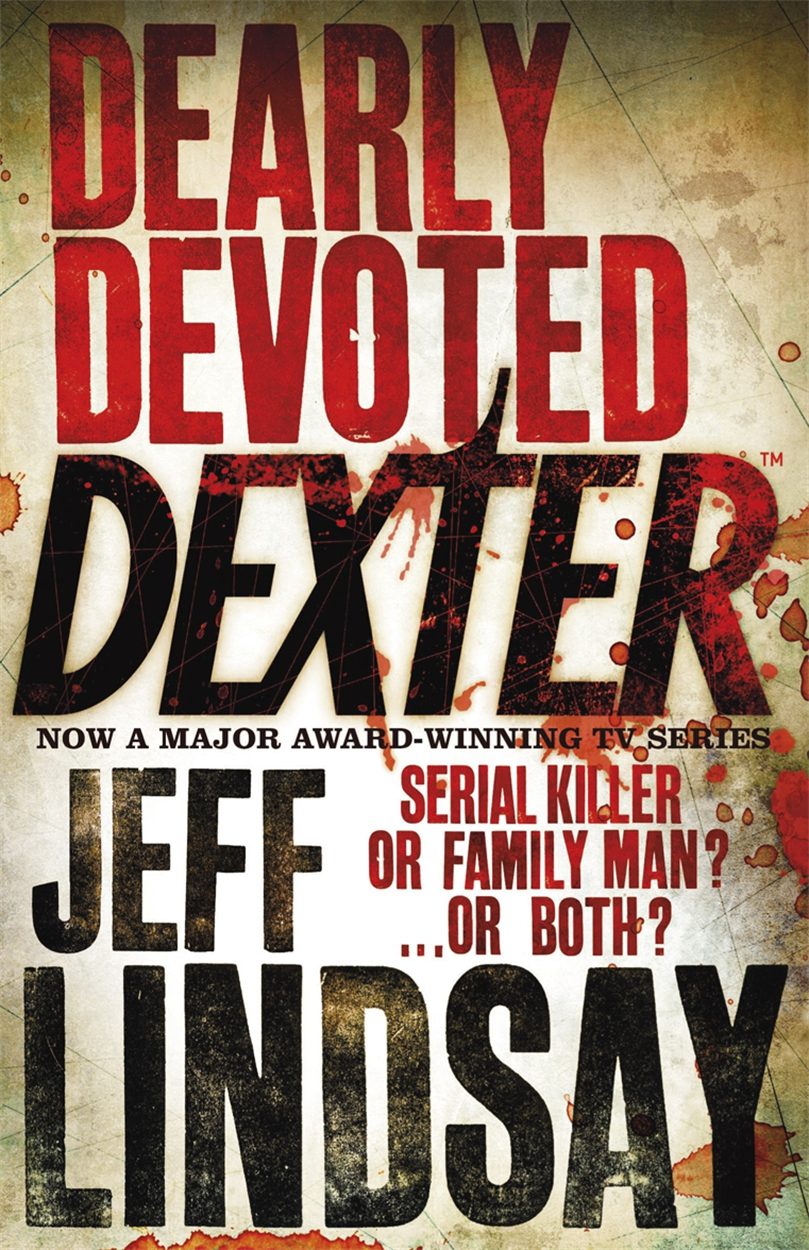 2. Dearly Devoted Dexter
Dexter Morgan has been under considerable pressure. It's just not easy being an ethical serial killer.
Especially while trying to avoid the unshakable suspicions of the dangerous Sergeant Doakes. Doakes, rightfully, believes Dexter is a homicidal maniac.
In an attempt to throw Doakes off his trail, Dexter has had to slip deep into his foolproof disguise. Outside of work, he now spends nearly all his time with his cheerful girlfriend, Rita, and her two children. He sips light beer and slowly becomes the world's first serial couch potato.
But how long can Dexter play Kick the Can instead of Slice the Slasher? How long before his Dark Passenger forces him to drop the charade and let his inner monster run free?
In trying times, opportunity knocks. A particularly nasty psychopath is cutting a trail through Miami — a man whose twisted technique leaves even Dexter speechless. As Dexter's dark appetite is revived, his sister, Deborah, is drawn headlong into the case. Deborah is a detective with the police force.
It quickly becomes clear that it will take a monster to catch a monster. But it isn't until his archnemesis is abducted that Dex can finally throw himself into the search for a new plaything. Unless, of course, his plaything finds him first…
---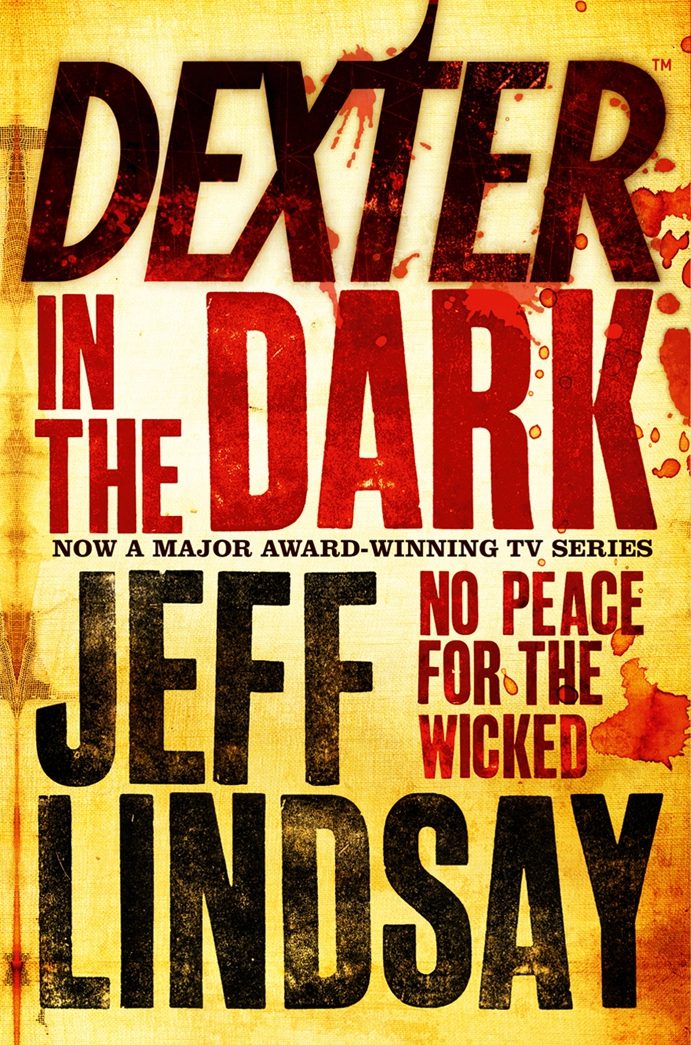 3. Dexter in the Dark
In his work as a Miami crime scene investigator, Dexter Morgan sees a lot of evil deeds. In particular because, on occasion, he rather enjoys committing them himself. He follows a voice inside him that helps him stalk his prey: His Dark Passenger.
But he lives his outwardly normal life adhering to one simple rule: He only kills very bad people.
Dexter slides through life undetected, working as a blood splatter analyst for the Miami Police Department. He helps his fiancée raise her two adorable (if somewhat…unique) children. But he's always planning his next jaunt as Dexter the Dark Avenger under the light of the full moon.
But everything changes when Dexter is called to a gruesome double homicide. Dexter realizes he's dealing with someone a whole lot more sinister than he is and it sends the Dark Passenger into hiding. And when something scares your friendly neighborhood serial killer, you know it's serious…
More used to inspiring fear then experiencing it, Dexter must investigate, while simultaneously coping with his demanding family. If he's to save himself, and those around him, Dexter must pose questions he's never dared ask. Where does evil come from, and does it hide inside everyone…?
---
4. Dexter By Design
After his surprisingly glorious honeymoon in Paris, life is almost normal for Dexter Morgan. Married life seems to agree with him. He's devoted to his bride, his stomach is full, and his homicidal hobbies are nicely under control.
But old habits die hard. And Dexter's work as a blood spatter analyst never fails to offer new temptations that appeal to his offbeat sense of justice. His Dark Passenger still waits to hunt with him in the moonlight.
The discovery of a corpse naturally piques Dexter's curiosity. It is artfully displayed as a sunbather relaxing on a beach chair. Miami's finest realize they've got a terrifying new serial killer on the loose. And Dexter, of course, is back in business.
---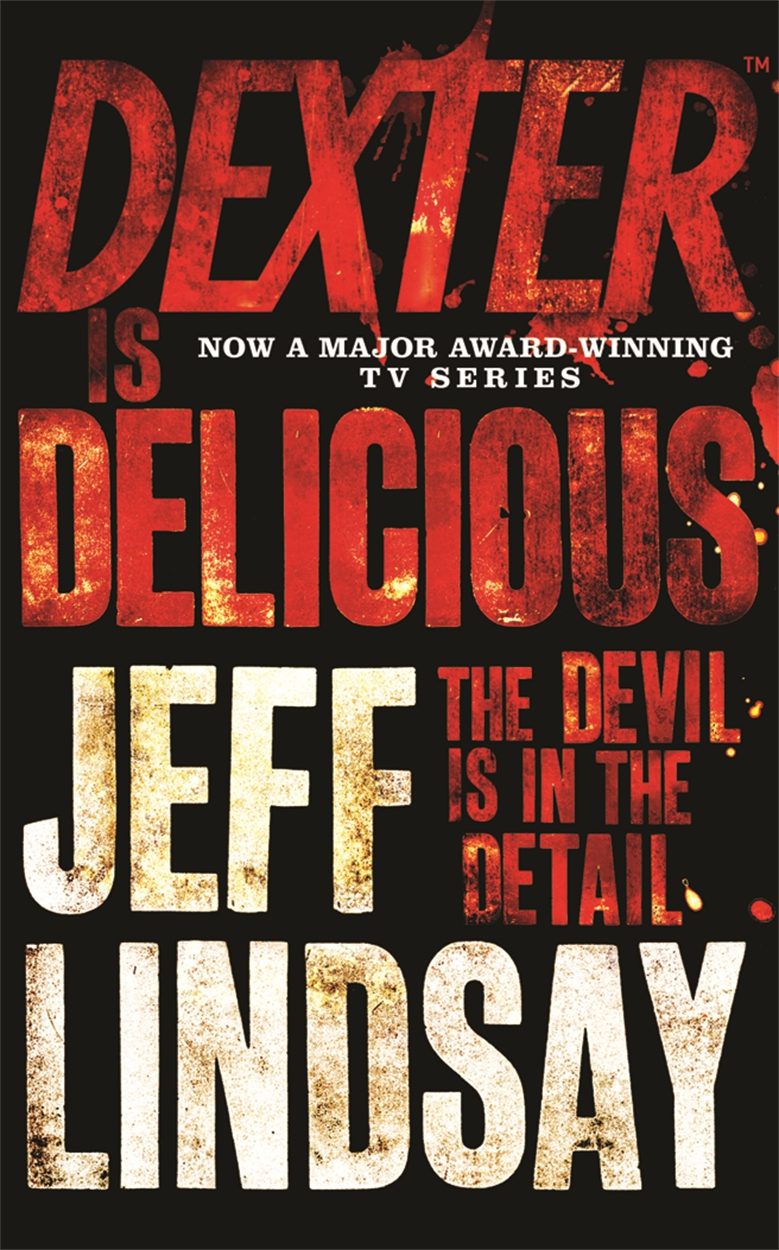 5. Dexter Is Delicious
Dexter Morgan's happy homicidal life is undergoing some major changes. He's always lived by a single golden rule — he kills only people who deserve it. But the Miami blood spatter analyst has recently become a daddy.
That is, a father to an eight-pound curiosity named Lily Anne. And strangely, Dex's dark urges seem to have left him.
Is he ready to become an overprotective father? To pick up soft teddy bears instead of his trusty knife, duct tape, and fishing wire? What's a serial killer to do?
Then Dexter must investigate the disappearance of an eighteen-year-old girl who seems to have been abducted by a bizarre group… They just may be vampires…and — possibly — cannibals.
Nothing like the familiar hum of his day job to get Dexter's creative dark juices flowing again. Assisting his bull-in-a-china-shop detective sister, Deborah, Dexter wades into an investigation that gets more disturbing by the moment.
And to compound the complication of Dexter's ever-more-complicated life, a person from his past suddenly reappears… They are moving dangerously close to his home turf. And they are threatening to destroy the one thing that has maintained Dexter's pretend human cover and kept him out of the electric chair: His new family.
---
6. Double Dexter
A witness. Such a simple concept — and yet for Dexter Morgan, the perfectly well-disguised monster, the possibility of a witness is unthinkable.
But when Dexter is on a very private, very satisfying excursion one evening with a wretchedly deserving playmate, the unthinkable happens. Someone sees him.
Dexter is not at all pleased. As an upstanding blood spatter analyst for the Miami Police Department, he has always managed to keep the darker side of his life out of the spotlight.
It's the fun part. Where he finds murderers who have escaped the reach of the justice system and quietly gives them his very special attentions. But now that he's been seen and identified by his witness, Dexter must launch himself into a different kind of hunt.
Making matters worse, a brutal cop killer is targeting Miami's police detectives. The killer is leaving behind bodies that are battered beyond recognition…and completely bloodless. As the department grows more fearful of the psychotic killer in their midst, Dexter must handle his own crisis and come to terms with the fact that his witness is not only circling him but determined to expose him.
Dexter is being followed, manipulated, and mimicked… It leads him to realize that no one likes to have a double. Especially when his double's goal is to kill him.
---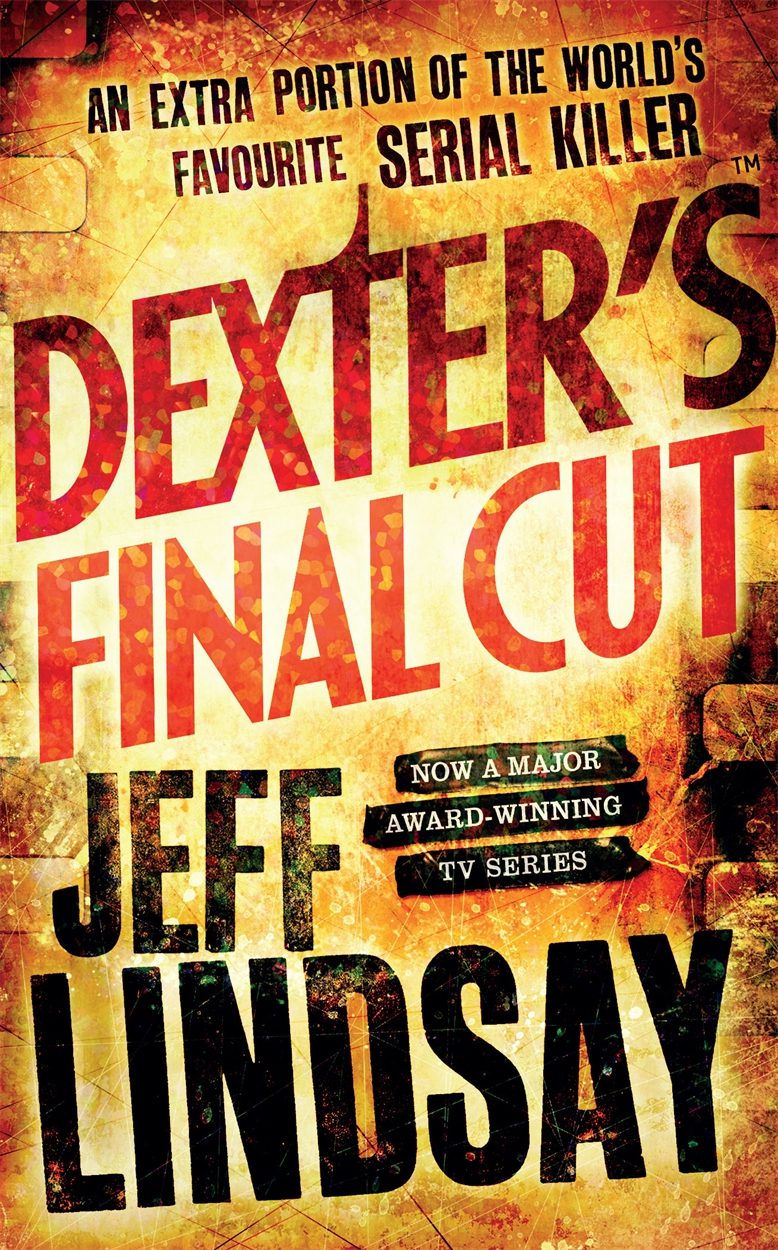 7. Dexter's Final Cut
Hollywood gets more than it bargained for when television's hottest star arrives at the Miami Police Department. He then develops an intense, professional interest in a camera-shy blood spatter analyst named Dexter Morgan.
Mega-star Robert Chase is famous for losing himself in his characters. When he and a group of actors descend on the Miami Police Department for "research," Chase becomes fixated on Dexter.
Dexter appears to be a blood spatter analyst with a sweet tooth for doughnuts and a seemingly average life. To perfect his role, Chase is obsessed with shadowing Dexter's every move and learning what really makes him tick.
But there is just one tiny problem… Dexter's favorite hobby involves hunting down the worst killers to escape legal justice, and introducing them to his special brand of playtime.
If Dexter wants to stay out of the electric chair, it's a secret he must keep. The last thing he needs is bright lights and the paparazzi…but even Dexter isn't immune to the call of fame.
---
8. Dexter Is Dead
Dexter Morgan has burned the candle at both ends for many years. Blood spatter analyst, husband, father, and serial killer. And now, for the first time, his world has truly collapsed.
Dexter is arrested on charges of murder. He has lost everything — including his wife, his kids, and the loyalty of his sister. Now completely alone, Dexter faces a murder charge — for a crime, ironically, he did not actually commit.
His only chance for freedom lies with his brother, Brian, who has a dark plan to prove Dexter's innocence. But the stakes are deadly. The epic showdown that lies in Dexter's path may lead, once and for all, to his demise.
---
Final thoughts on the Dexter books in order
Dexter Morgan is a fascinating character. Jeff Lindsay managed to take a character many would say is inherently evil, a serial killer, and embellish his character with humor, insecurities, and — perhaps most surprisingly — morals. Even if you have already watched the TV adaptation, you should absolutely read the Dexter books in order to experience the original version of this character.
Looking for more books in order?
Check out this list of the Stieg Larsson books in order.