Jojo Moyes is the bestselling author of the beloved and heart-breaking Me Before You series, but she has also written a dozen other novels. In fact, Me Before You was published a decade after Moyes's debut. So, keep reading if you would like to learn more about all of the Jojo Moyes books in order.
About Jojo Moyes
Jojo Moyes was a journalist for many years with the British newspaper The Independent before she became a published author. Even still she contributes articles occasionally to publications such as The Guardian and The Telegraph, but writing books is her full-time job and passion.
She pulls inspiration from people and conversations, which gives her books a heart-breaking, sometimes humorous, but always realistic trademark. For example, Me Before You was inspired by a story she heard on the news about a rugby player, while The Giver of Stars is based on the true story of the Pack Horse Librarians of Kentucky.
Moyes also says that she loves researching new stories and that she needs the sights, smells and stories to bring an idea to life. There is no doubt that this also contributes to the realistic nature of her books.
Since her debut in 2002, her books have sold more than 38 million copies and been translated into 46 languages; Me Before You alone has sold more than 14 million copies worldwide.
Two of her books, Me Before You and The Last Letter From Your Lover, have movie adaptations. As well, The Last Letter From Your Lover and Foreign Fruit each won the Romantic Novel of the Year Award from the Romantic Novelists' Association.
Moyes currently lives in Essex with her family.

Jojo Moyes Books in Order
Me Before You Series
By far, Me Before You is Jojo Moyes's most well-known book and subsequent series. Initially, it was only meant to be a standalone, but following the success and positive reception of the film starring Emilia Clarke and Sam Claflin, Moyes felt inspired to return to the world of Louisa Clark.
It is incredibly important to read these Jojo Moyes books in order. Each book builds upon the events of the previous installment in a chronological fashion.
The first book introduces Lou Clark as she begins a job caring for Will Traynor, who must use a wheelchair following a serious injury. Unexpectedly a bond forms between the two of them, changing the course of Lou's life forever.
Me Before You (2012)
After You (2015)
Still Me (2018)
Girl You Left Behind Series
Jojo Moyes's only other series contains a short story prequel and a full-length novel. The prequel takes place several years before the events of the novel when both couples have just married. Then, Moyes weaves together a story in The Girl You Left Behind that features Paris during the First World War and present-day London.
Sophie Lefèvre and Édouard are a young couple in love when the war begins and separates them. While Édouard fights on the front, the German commander in their town becomes dangerously obsessed with Sophie and her portrait painted by Édouard. Then, almost a century later in London, Sophie's portrait sparks a battle once more.
Honeymoon in Paris (2012) (Short Story)
The Girl You Left Behind (2012)
Standalone Books
This next list of the Jojo Moyes books in order is the longest and begins with her debut: Sheltering Rain. It also contains her most recent book, The Giver of Stars. Standalones are what Moyes has written the most of, which is perfect if you prefer to see a story through to its end within one installment.
Short Story Collection
Finally, Jojo Moyes has also published a collection of short stories. Paris for One was initially published as a standalone short story, and then included in this collection one year later.
Summary of Jojo Moyes Books in Order
Now that you know everything Jojo Moyes has published, it may be helpful to know a little bit more about each book so you can decide where to begin.
However, if you haven't read the Me Before You series before, read those summaries below with caution as they will contain spoilers for events within that series.
---
Me Before You Series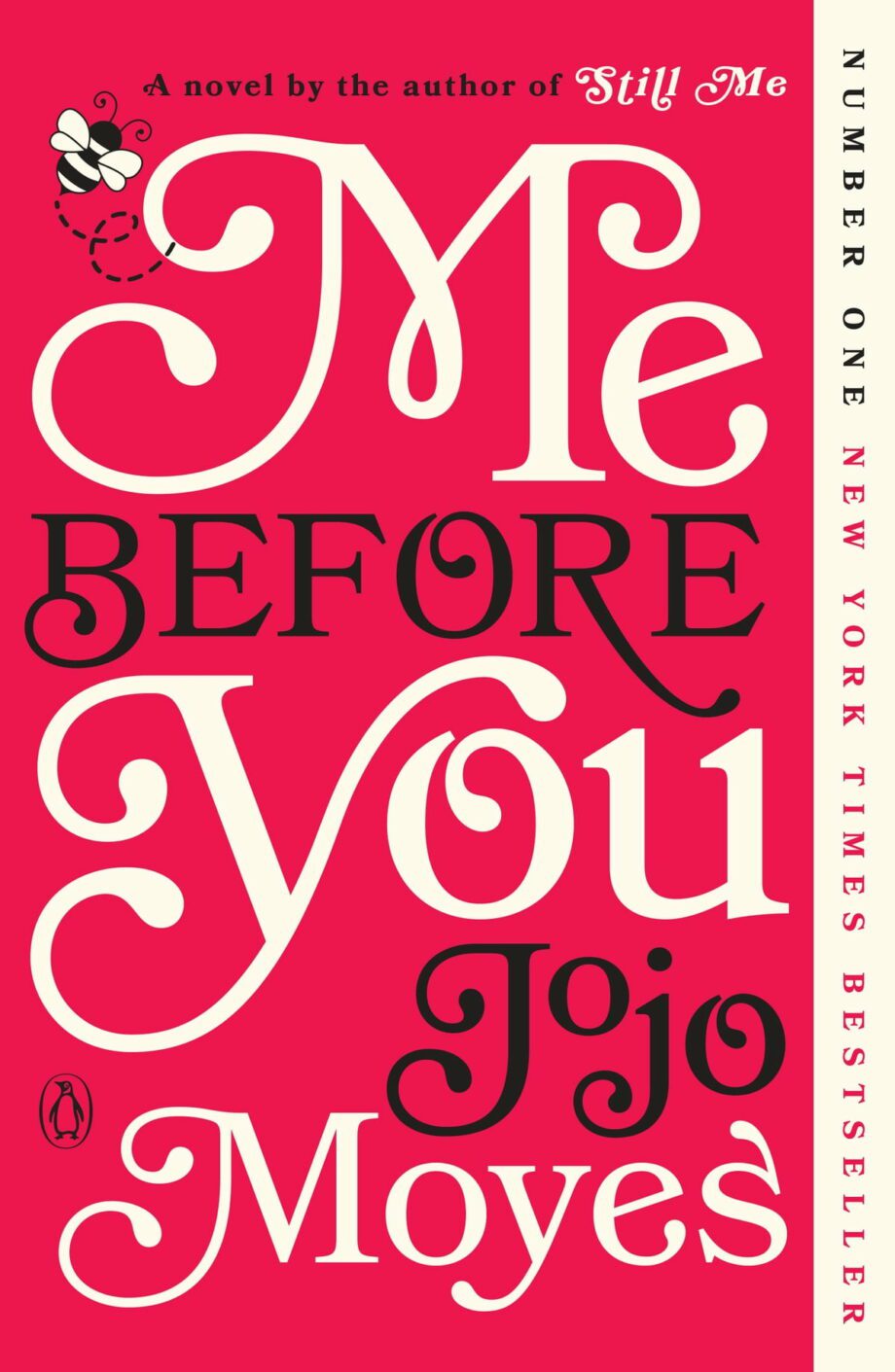 1. Me Before You
Louisa Clark knows lots of things. She knows how many footsteps there are between the bus stop and home. She knows she likes working in The Buttered Bun tea shop and she knows she might not love her boyfriend Patrick.
What Lou doesn't know is she's about to lose her job or that knowing what's coming is what keeps her sane.
Meanwhile, Will Traynor knows his motorcycle accident took away his desire to live. He knows everything feels very small and rather joyless now. He also knows exactly how he's going to put a stop to that.
What Will doesn't know is that Lou is about to burst into his world in a riot of colour. And neither of them knows they're going to change the other for all time.
---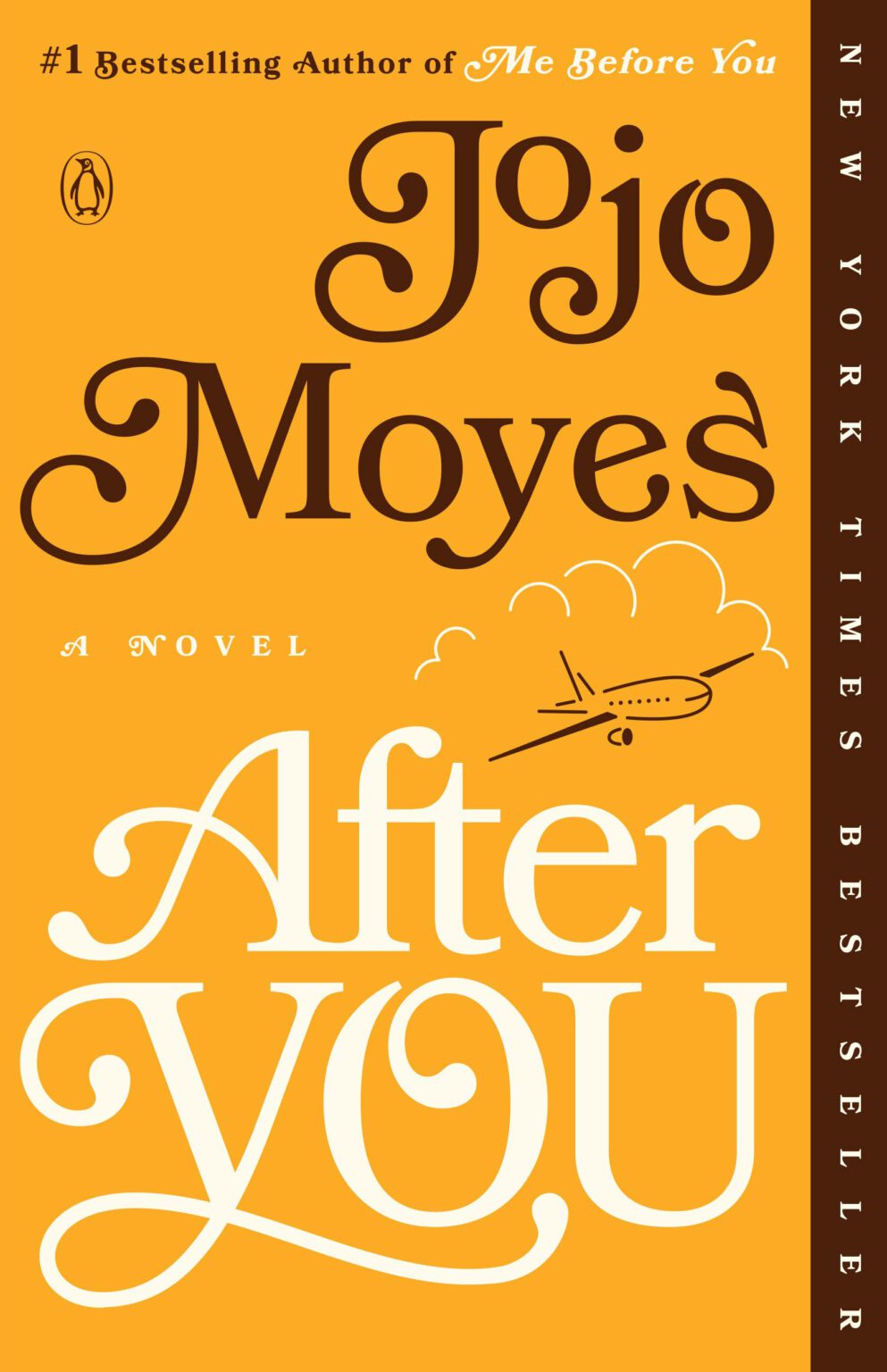 2. After You
Lou Clark has lots of questions.
Like how it is she's ended up working in an airport bar, spending every shift watching other people jet off to new places. Or why the flat she's owned for a year still doesn't feel like home.
Or whether her close-knit family can forgive her for what she did eighteen months ago. And will she ever get over the love of her life? What Lou does know for certain is that something has to change.
Then, one night, it does.
But does the stranger on her doorstep hold the answers Lou is searching for — or just more questions? Close the door and life continues: Simple, ordered, safe. Open it and she risks everything.
But Lou once made a promise to live. And if she's going to keep it, she has to invite them in…
---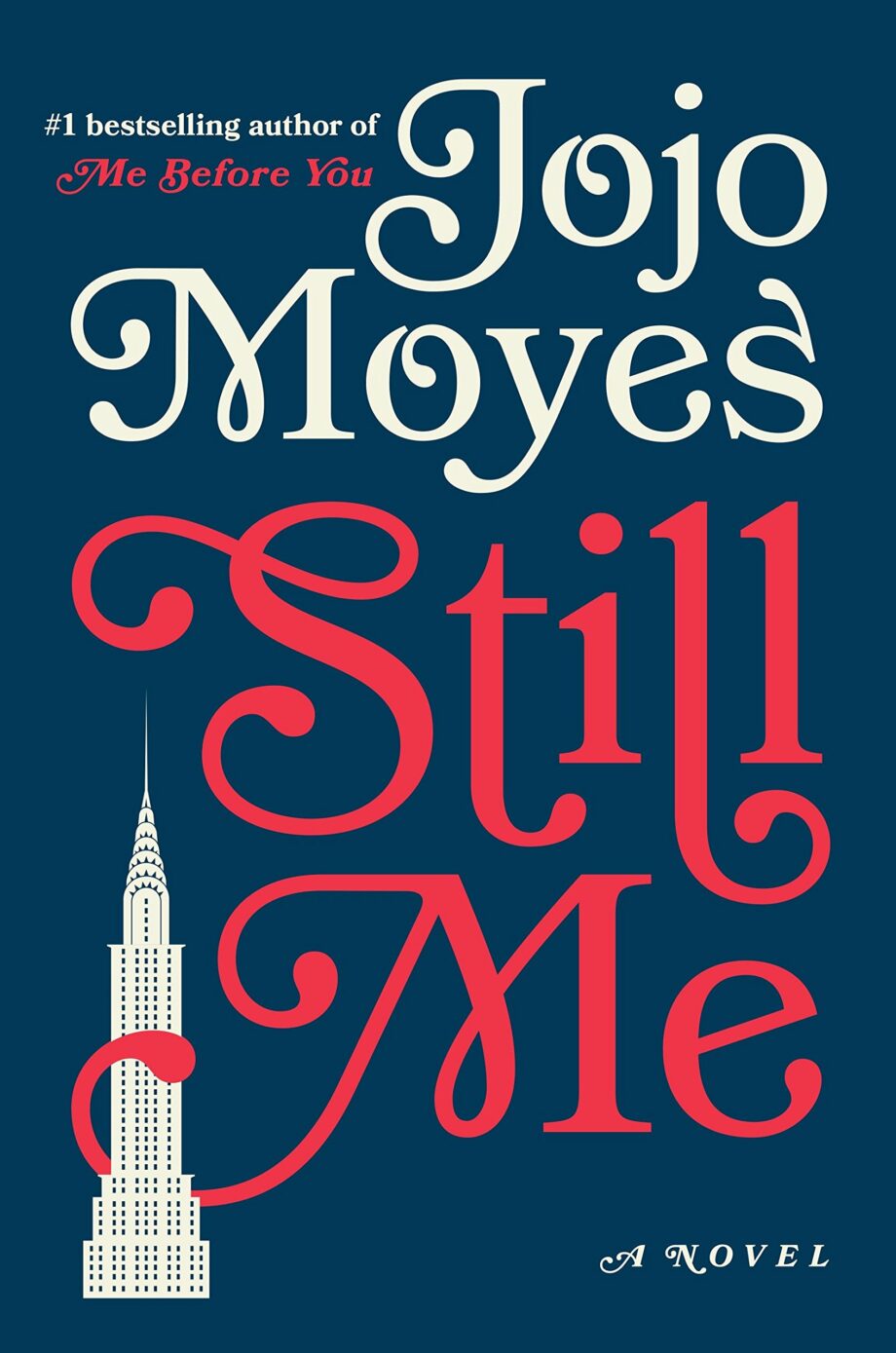 3. Still Me
Louisa Clark arrives in New York ready to start a new life. She is confident that she can embrace this new adventure and keep her relationship with Ambulance Sam alive across several thousand miles.
She steps into the world of the superrich, working for Leonard Gopnik and his much younger second wife, Agnes. Lou is determined to get the most out of the experience. Therefore, she throws herself into her new job and New York life.
As she begins to mix in New York high society, Lou meets Joshua Ryan, a man who brings with him a whisper of her past. Before long, Lou finds herself torn between Fifth Avenue where she works and the treasure-filled vintage clothing store where she actually feels at home.
And when matters come to a head, she has to ask herself: Who is Louisa Clark? And how do you find the courage to follow your heart — wherever that may lead?
---
Girl You Left Behind Series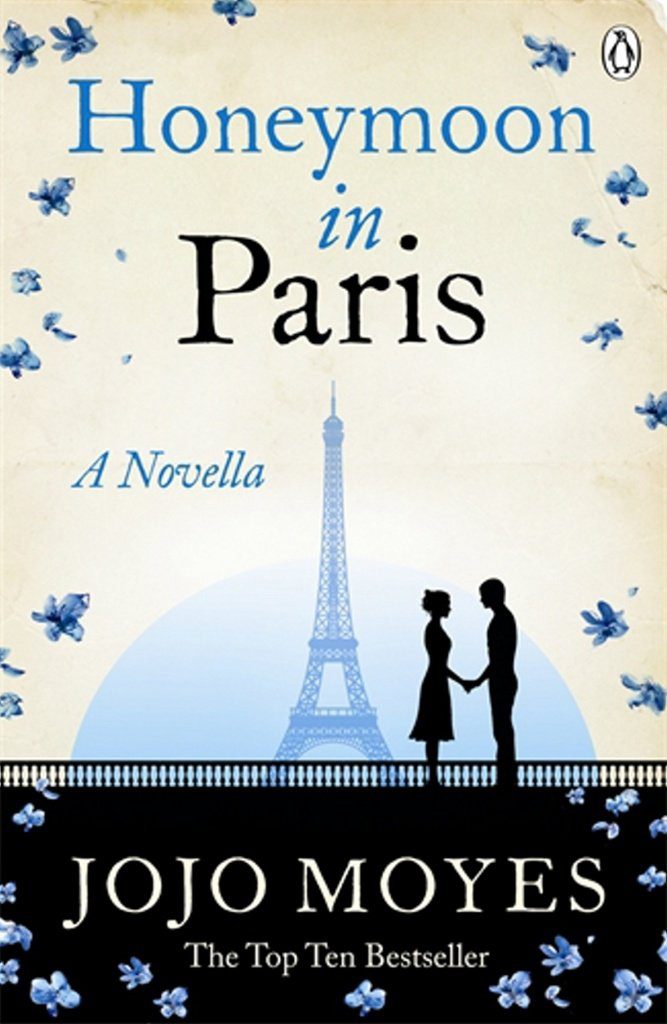 1. Honeymoon in Paris
At the heart of The Girl You Left Behind are two haunting love stories. That of Sophie and Édouard Lefèvre in France during the First World War, and, nearly a century later, Liv Halston and her husband David.
Honeymoon in Paris takes place several years before the events to come in The Girl You Left Behind when both couples have just married. Sophie, a provincial girl, is swept up in the glamour of La Belle Époque Paris but discovers that loving a feted artist like Édouard brings undreamt of complications. Following in Sophie's footsteps a hundred years later, Liv, after a whirlwind romance, finds her Parisian honeymoon is not quite the romantic getaway she had been hoping for…
---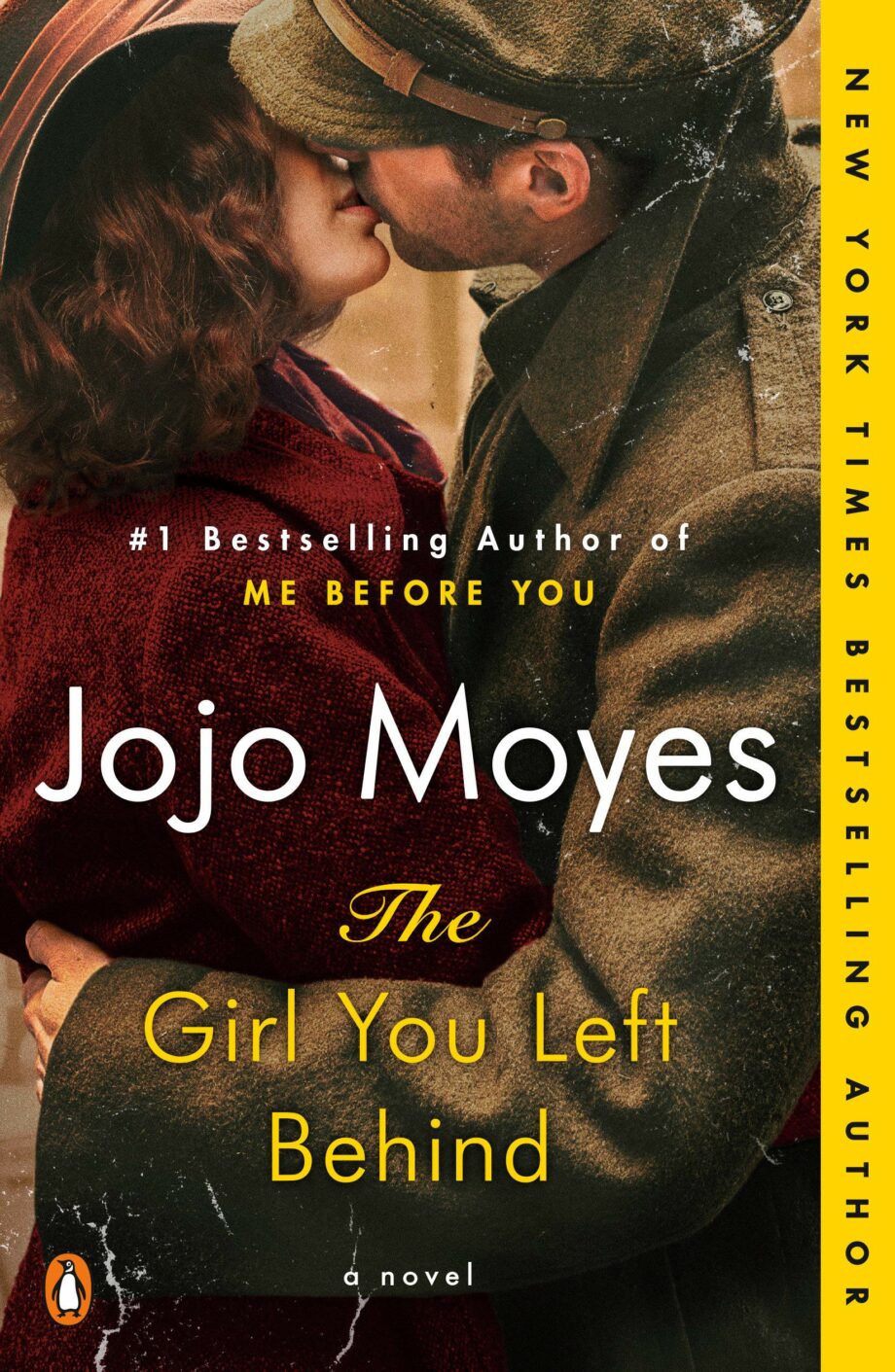 2. The Girl You Left Behind
France, 1916. Sophie Lefèvre must keep her family safe whilst her adored husband Édouard fights at the front. When she receives orders to serve the German officers who descend on her hotel each evening, her home becomes riven by fierce tensions.
And from the moment the new Kommandant sets eyes on Sophie's portrait — painted by Édouard — a dangerous obsession is born. It will lead Sophie to make a dark and terrible decision.
Almost a century later, and Sophie's portrait hangs in the home of Liv Halston. It is a wedding gift from her young husband before he died. A chance encounter reveals the painting's true worth, and its troubled history. A history that is about to resurface and turn Liv's life upside down all over again…
---
Standalone Books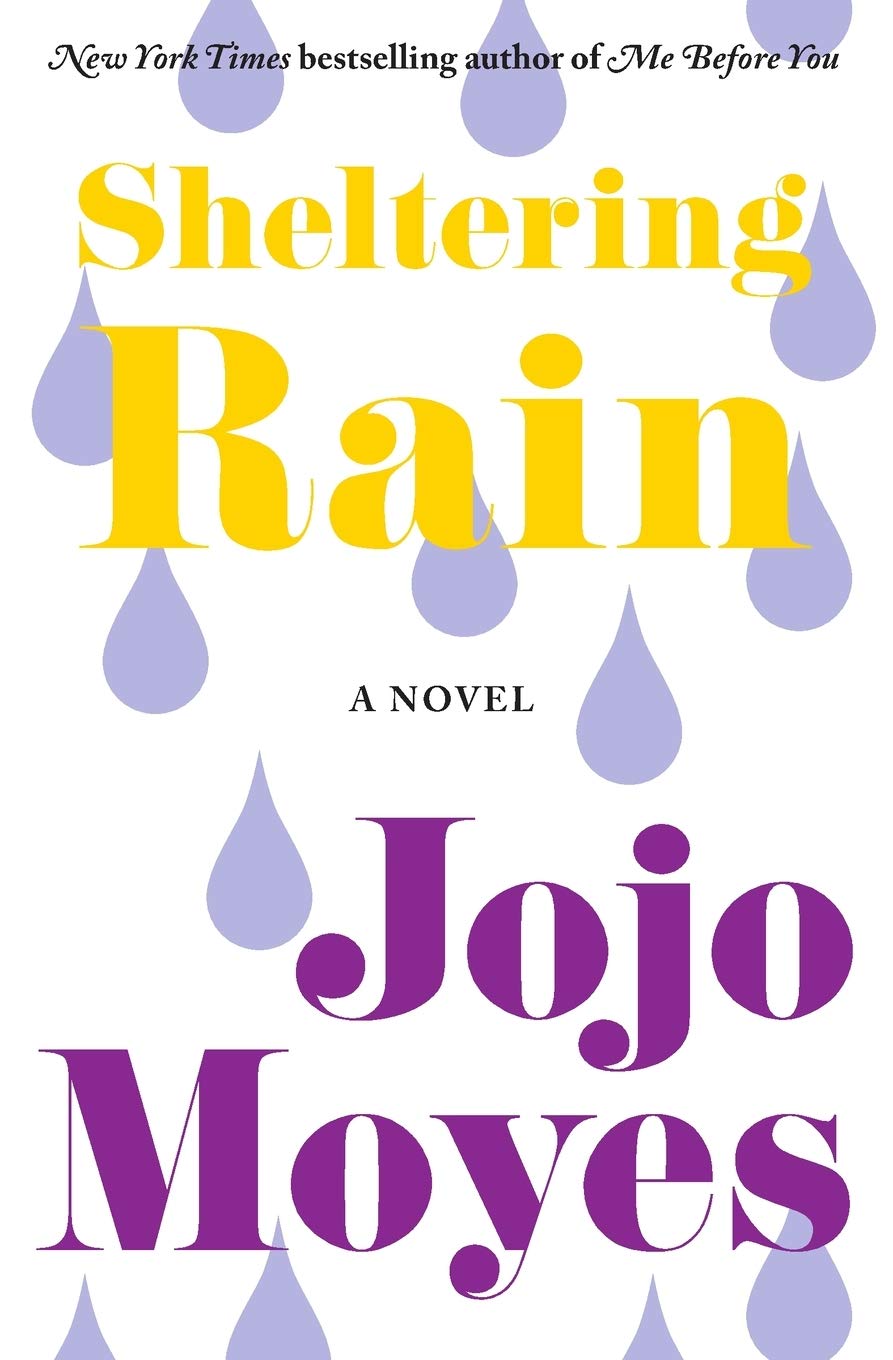 1. Sheltering Rain
When twenty-one-year-old Joy meets handsome naval officer Edward at an ex-pat party in 1950s Hong Kong, the last thing she expects is to fall in love. Quickly wedded, she leaves to travel the world with her new husband. But she soon discovers that married life isn't all that it seems…
In 1980, Joy's young daughter Kate mysteriously flees the family home. Fifteen years later, Kate's own daughter Sabine leaves London in search of grandparents she has never known. When the family is finally reunited, hidden tensions come to the surface, uncovering a dark secret which has been deeply buried for years…
---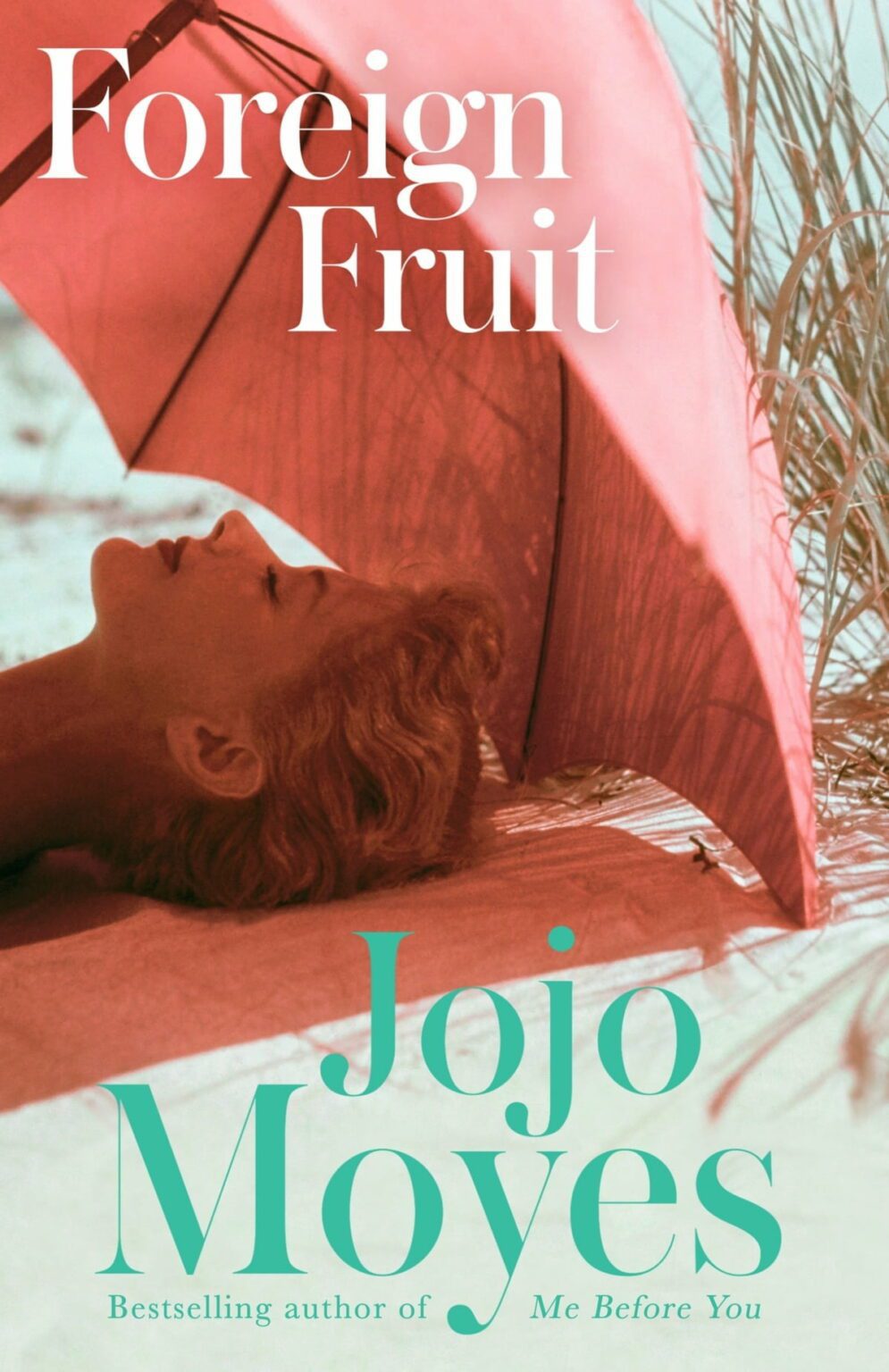 2. Foreign Fruit
In the 1950s seaside town of Merham, everyone knows their place. Lottie Swift, an evacuee living with the respectable Holden family, loves it, while the Holdens' daughter Celia opposes its constraints.
When a group of bohemians move into Arcadia, a grand Art Deco house on the seafront, Lottie and Celia are tempted into their alternative lifestyle. What ensues at the house has tragic and long-lasting consequences for all.
Now almost fifty years on, Arcadia and its past secrets return to life, prompting the question: Can you ever leave your past behind?
Foreign Fruit is also published as Windfallen.
---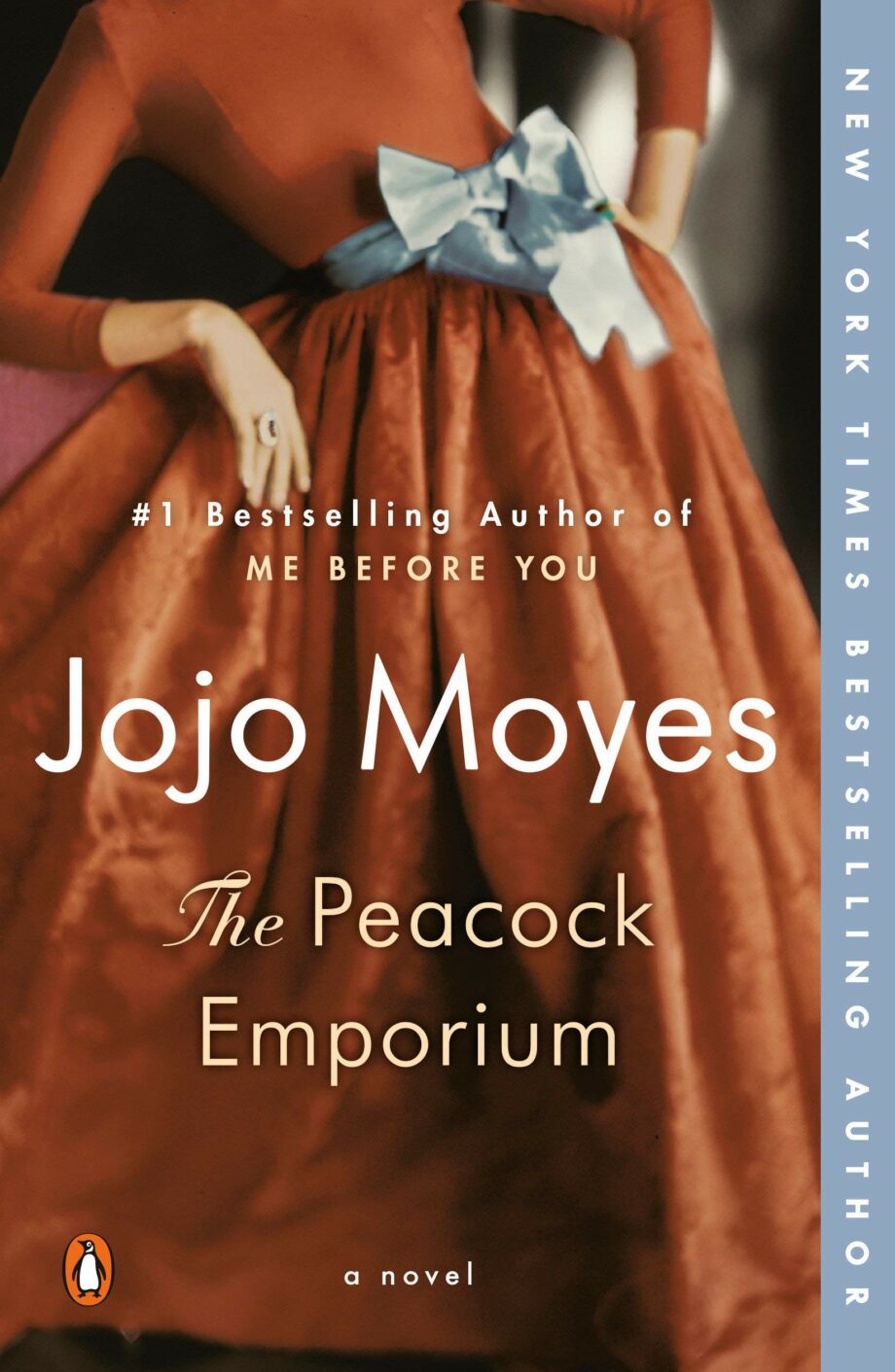 3. The Peacock Emporium
Athene Forster embraced the Sixties like few others. Nicknamed the Last Deb, she was spoiled, beautiful, and out of control. And within two years of her marriage, the rumours had begun again.
Thirty-five years on, Suzanna Peacock finds refuge from her mother's shameful legacy in her shop, the Peacock Emporium. Within its magical walls she discovers not just friendship, and an escape from her troubled marriage, but the first real passion of her life.
But the spectre of her mother still haunts Suzanna, setting in place a series of dramatic events. Only by confronting the past will she finally be able to face the future…
---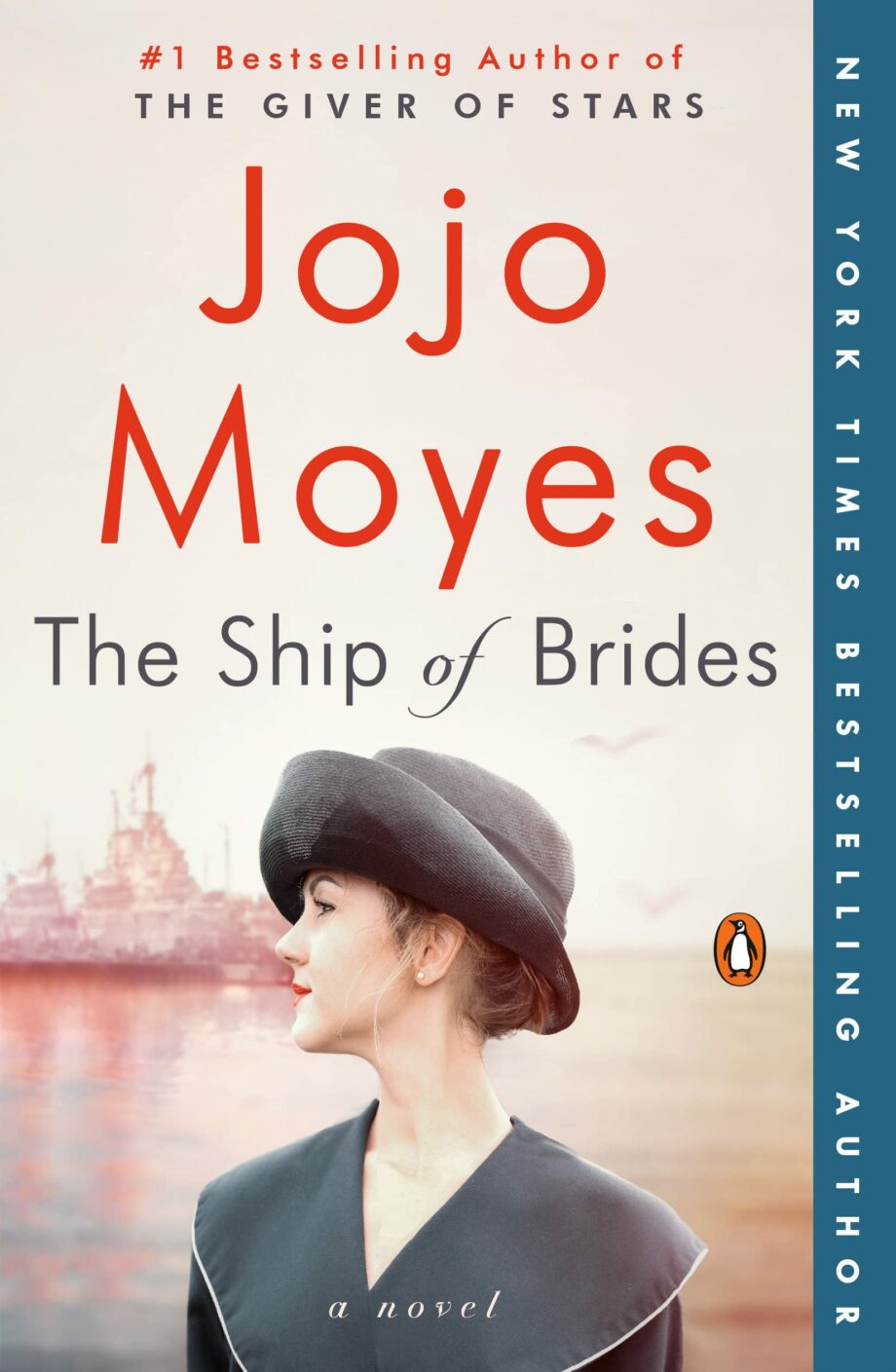 4. The Ship of Brides
Australia, 1946. 650 brides are departing for England to meet the men they married in wartime. But instead of the luxury liner they were expecting, they find themselves aboard an aircraft carrier, alongside a thousand men.
On the sun-baked decks, old loves and past promises become distant memories, and tensions reach their limit as brides and husbands change their minds. And for Frances Mackenzie, one bride in particular, it soon becomes clear that sometimes the journey is more important than the destination.
---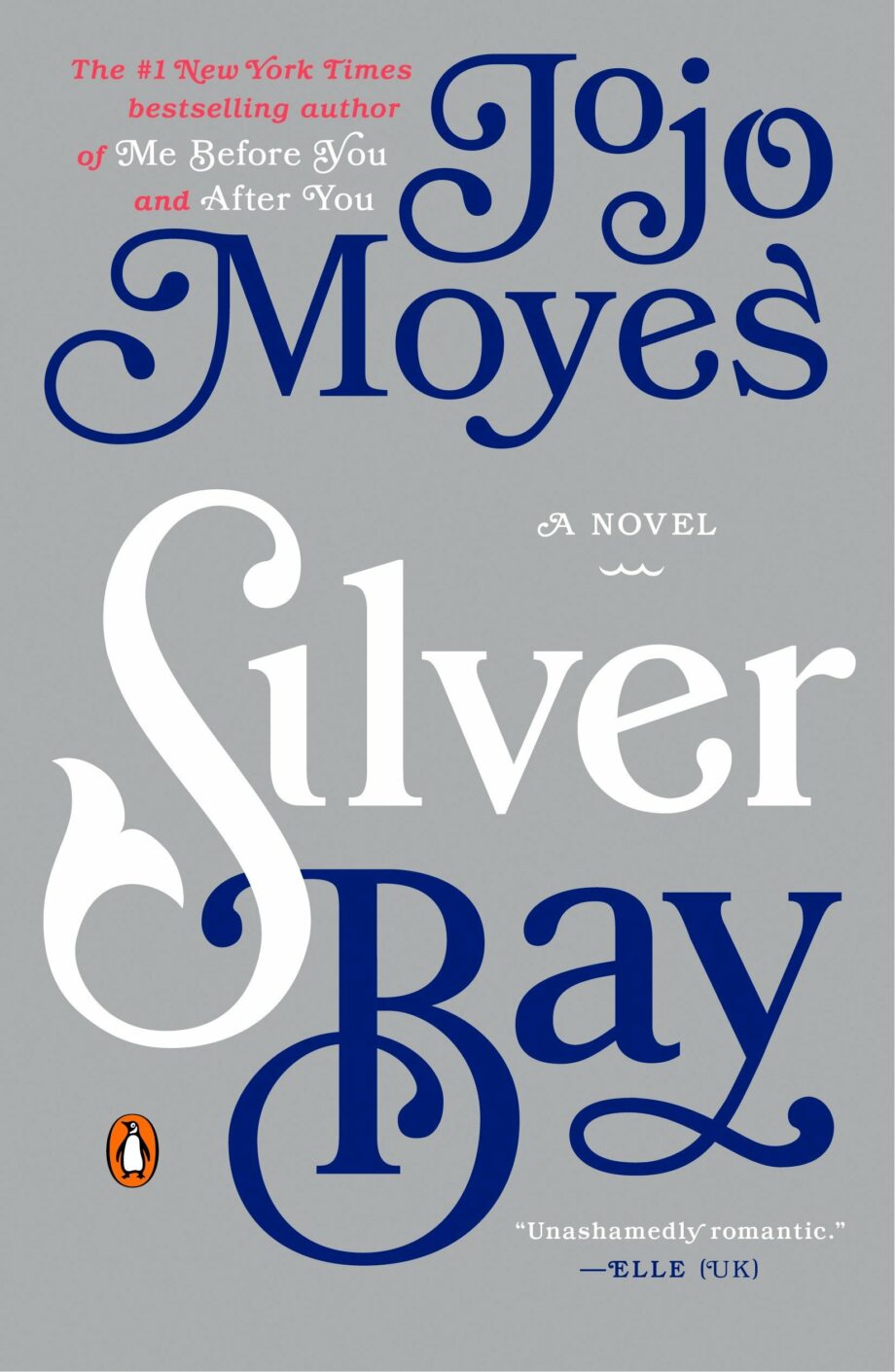 5. Silver Bay
Liza McCullen will never escape her past. But the unspoilt beaches and tight-knit community of Silver Bay offer the freedom and safety she craves — if not for herself, then for her young daughter, Hannah.
Until Mike Dormer arrives as a guest in her aunt's hotel, and the peace of Silver Bay is shattered. The mild-mannered Englishman with his too-smart clothes and disturbing eyes could destroy everything Liza has worked so hard to protect: Not only the family business and the bay that harbours her beloved whales, but also her conviction that she will never love — never deserve to love — again.
---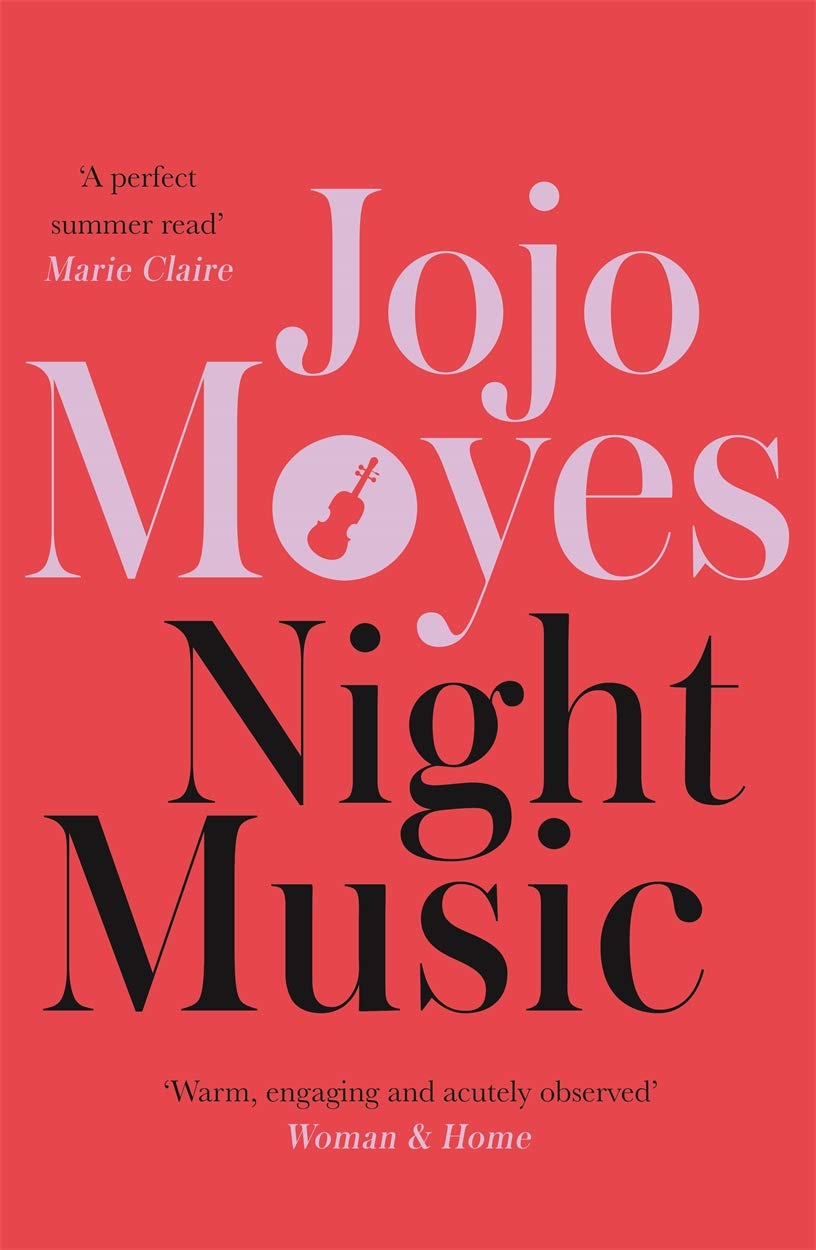 6. Night Music
Isabel Delancey has always taken her gifted life for granted. But when her husband dies suddenly, leaving her with a mountain of debt, she and her two children must abandon their home and move to a crumbling pile in the country.
With the house falling down around them, and the last of her savings fast disappearing, Isabel turns to her neighbours, not knowing that her mere presence there has stirred up long-standing obsessions.
As she fights to make her house a home, passions and lives collide. Isabel will discover an instinct for survival she never knew she had — and that a heart can play a new song…
---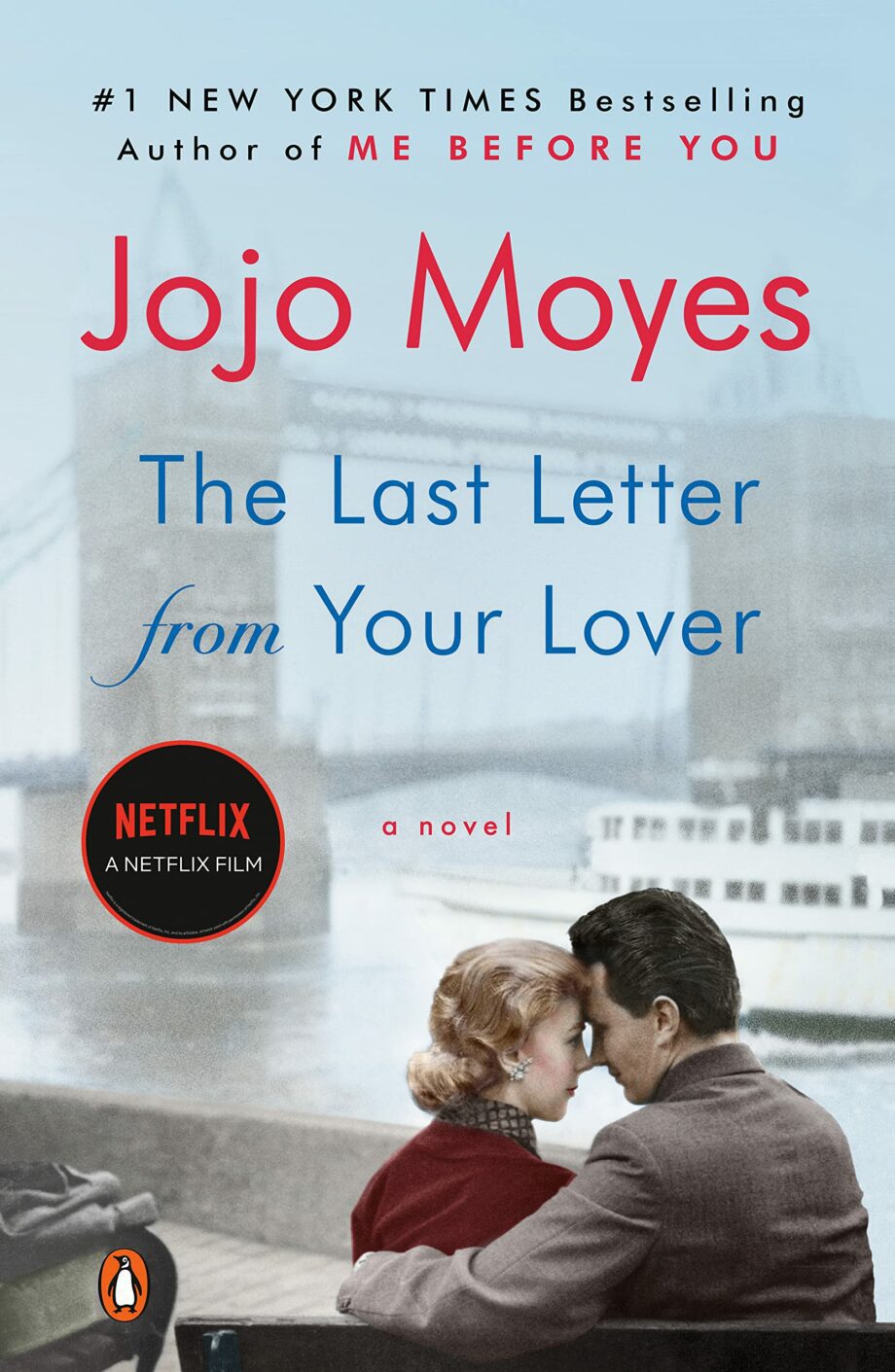 7. The Last Letter from Your Lover
When journalist Ellie looks through her newspaper's archives for a story, she doesn't think she'll find anything of interest. Instead she discovers a letter from 1960, written by a man asking his lover to leave her husband — and Ellie is caught up in the intrigue of a past love affair. Despite, or perhaps because of her own romantic entanglements with a married man.
In 1960, Jennifer wakes up in hospital after a car accident. She can't remember anything — her husband, her friends, who she used to be. And then, when she returns home, she uncovers a hidden letter, and begins to remember the lover she was willing to risk everything for.
Ellie and Jennifer's stories of passion, adultery, and loss are wound together in this richly emotive novel — interspersed with real "last letters."
---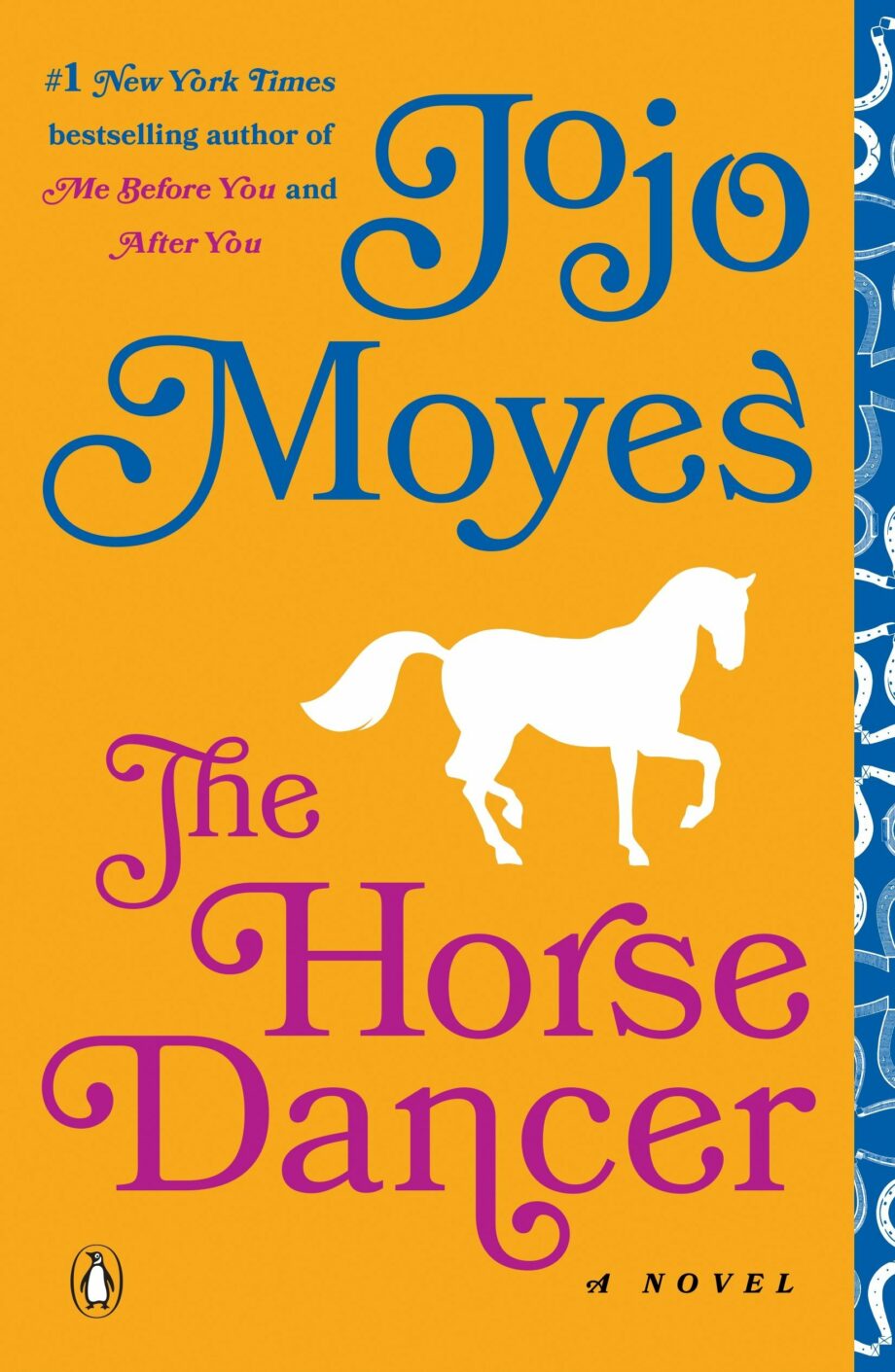 8. The Horse Dancer
In a hidden corner of London, Henri Lachapelle is teaching his granddaughter and her horse to defy gravity, just as he had done in France, fifty years previously. But when disaster strikes, fourteen-year-old Sarah is left to fend for herself.
Forced to share a house with her charismatic ex-husband, with her professional judgement called into question, lawyer Natasha Macauley's life seems to have gone awry. When her path crosses that of Sarah, she sees a chance to put things right.
---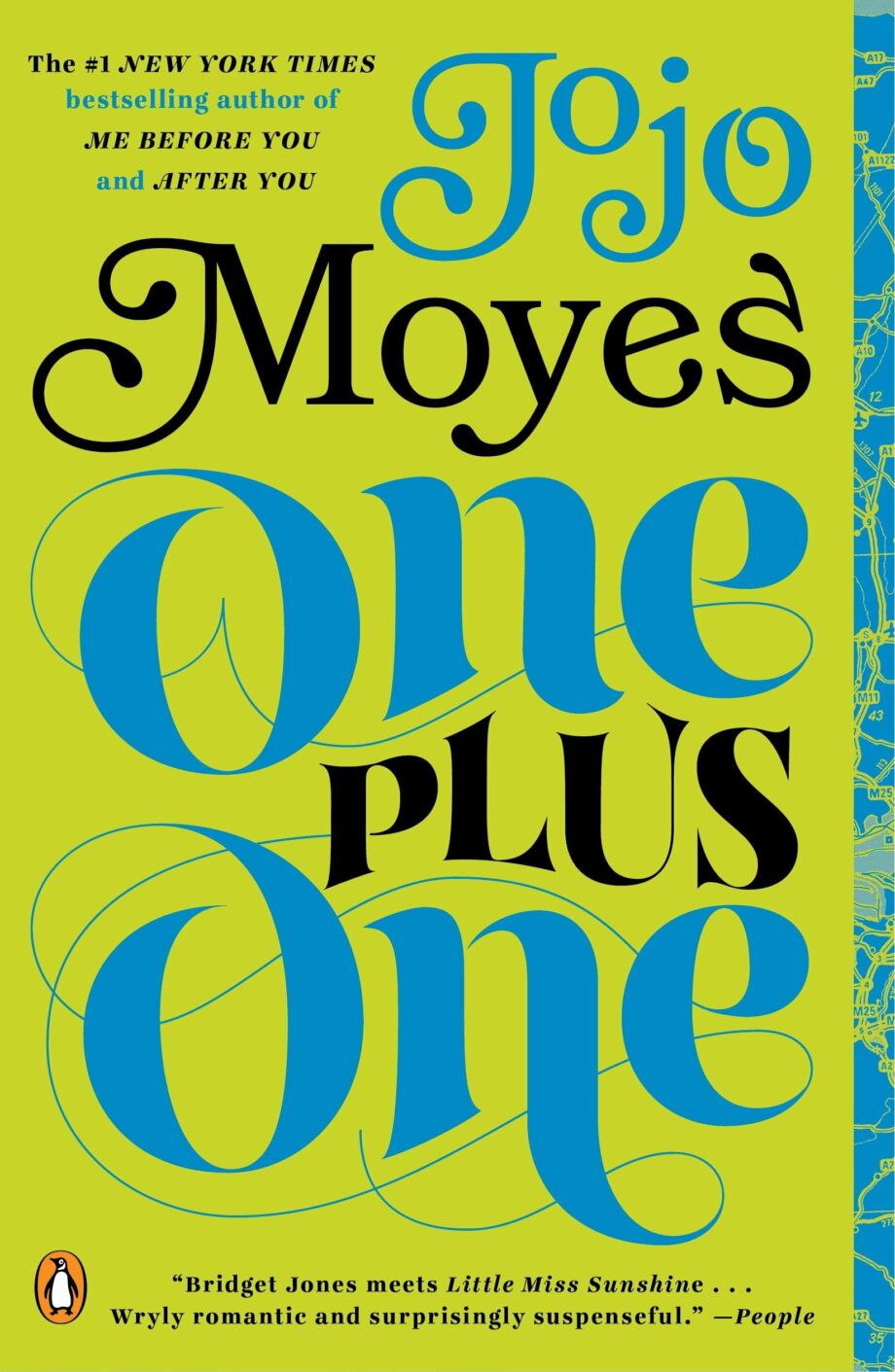 9. One Plus One
With two jobs and two children, Jess Thomas does her best day after day. But it's hard on your own. And sometimes you take risks you shouldn't. Because you have to…
Jess's gifted, quirky daughter Tanzie is brilliant with numbers, but without a helping hand she'll never get the chance to shine. And Nicky, Jess's teenage stepson, can't fight the bullies alone. Sometimes Jess feels like they're sinking…
Then, into their lives comes Ed Nicholls, a man whose life is in chaos, and who is running from a deeply uncertain future. But he has time on his hands. He knows what it's like to be lonely. And he wants to help…
---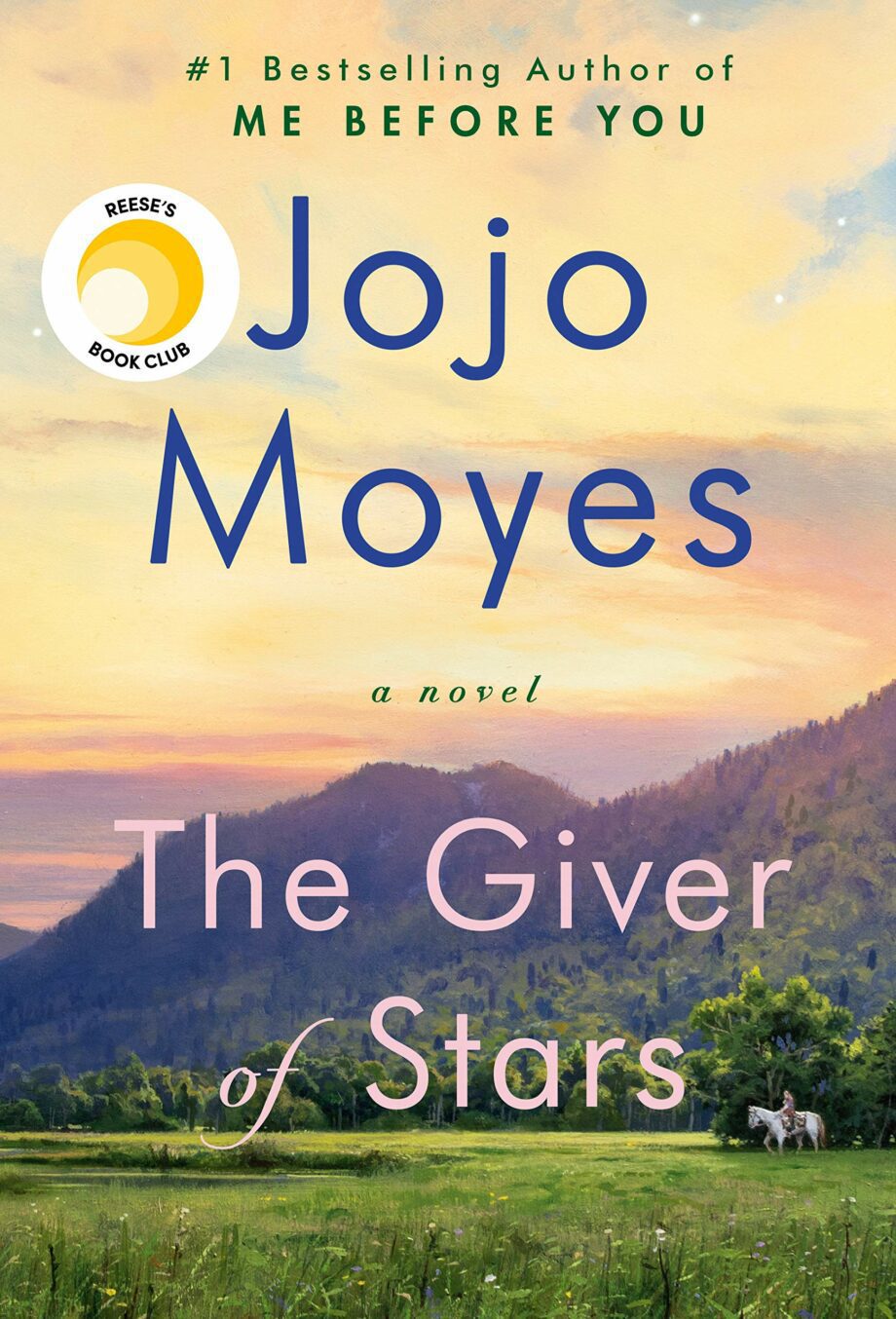 10. The Giver of Stars
England, late 1930s. Alice Wright — restless, stifled — makes an impulsive decision to marry wealthy American Bennett van Cleve and leave her home and family behind.
But stuffy, disapproving Baileyville, Kentucky, where her husband favours work over his wife, and is dominated by his overbearing father, is not the adventure — or the escape — that she hoped for.
That is, until she meets Margery O'Hare — daughter of a notorious felon and a troublesome woman the town wishes to forget. Margery's on a mission to spread the wonder of books and reading to the poor and lost — and she needs Alice's help.
Trekking alone under big open skies, through wild mountain forests, Alice, Margery and their fellow sisters of the trail discover freedom, friendship — and a life to call their own. But when Baileyville turns against them, will their belief in one another — and the power of the written word — be enough to save them?
---
Final thoughts on Jojo Moyes books in order
While she may be most well-known for the heart-breaking story of Lou and Will, there are many more emotional and evocative books by Jojo Moyes to discover. Whether you prefer historical or contemporary stories, or a combination of both, there is sure to be a book within the bibliography of the Jojo Moyes books in order that should make its way onto your reading list next.
Looking for more books in order?
Check out this list of the Jodi Picoult books in order.