Olive and Adam took the online book world by storm, propelling debut author Ali Hazelwood to the top of the New York Times bestseller list. Readers adored the nerdy couple with their banter, fake dating, and risqué relationship. Embodying some of those beloved romance tropes are the following 15 books like The Love Hypothesis.
Some of the titles on this list are just as well-known as The Love Hypothesis, while some are lesser known and pre-date the new steamy romantic comedy on shelves. Regardless, the following books should immediately be put on your TBR if you're looking for a new couple to fall in love with.
About The Love Hypothesis
The Love Hypothesis combines many beloved romance and popular internet tropes. There is fake dating, a dash of enemies-to-lovers, an academic setting, and the grumpy one is soft for the sunshine one.
It introduces Olive Smith, a third-year PhD biology student who doesn't believe in lasting romantic relationships. Unfortunately for her, her best friend Anh does. Which is how Olive finds herself panicking and kissing the first man she sees in an attempt to convince Anh that she is dating.
Even more unfortunately, for her, that man happens to be Adam Carlsen. He's known around campus as the young hotshot professor with a very prickly demeanor. But for some reason Adam agrees to go along with Olive's plan and pretend to be her boyfriend.
As with any good romance novel, sparks are bound to fly and banter is sure to ensue. Olive will discover that the only thing more complicated than a hypothesis on love is putting her own heart under the microscope.
Like many recent internet book sensations, The Love Hypothesis began as fanfiction. It originally was about Kylo Ren and Rey from Star Wars.
It is Hazelwood's debut and propelled her to many bestseller lists, including the New York Times. The Love Hypothesis also won the Swoon Award for Contemporary Romance in 2021.
Author Ali Hazelwood describes her favorite thing in the world as exploring traditional romance tropes playing out in an academic setting. She is originally from Italy and lived in Japan and Germany before she moved to the US for her PhD in neuroscience.
In addition to The Love Hypothesis, Hazelwood has published three novellas that feature Science, Technology, Engineering, and Math (STEM) leads.
15 Books like The Love Hypothesis
But now let's dive into the recommendations for books like The Love Hypothesis. The below books all hit on one, or more, of the classic tropes Hazelwood uses in her debut. So whether you're looking for more enemies-to-lovers, more academia, or more fake relationships in your romance books, your next read will definitely be on this list.
---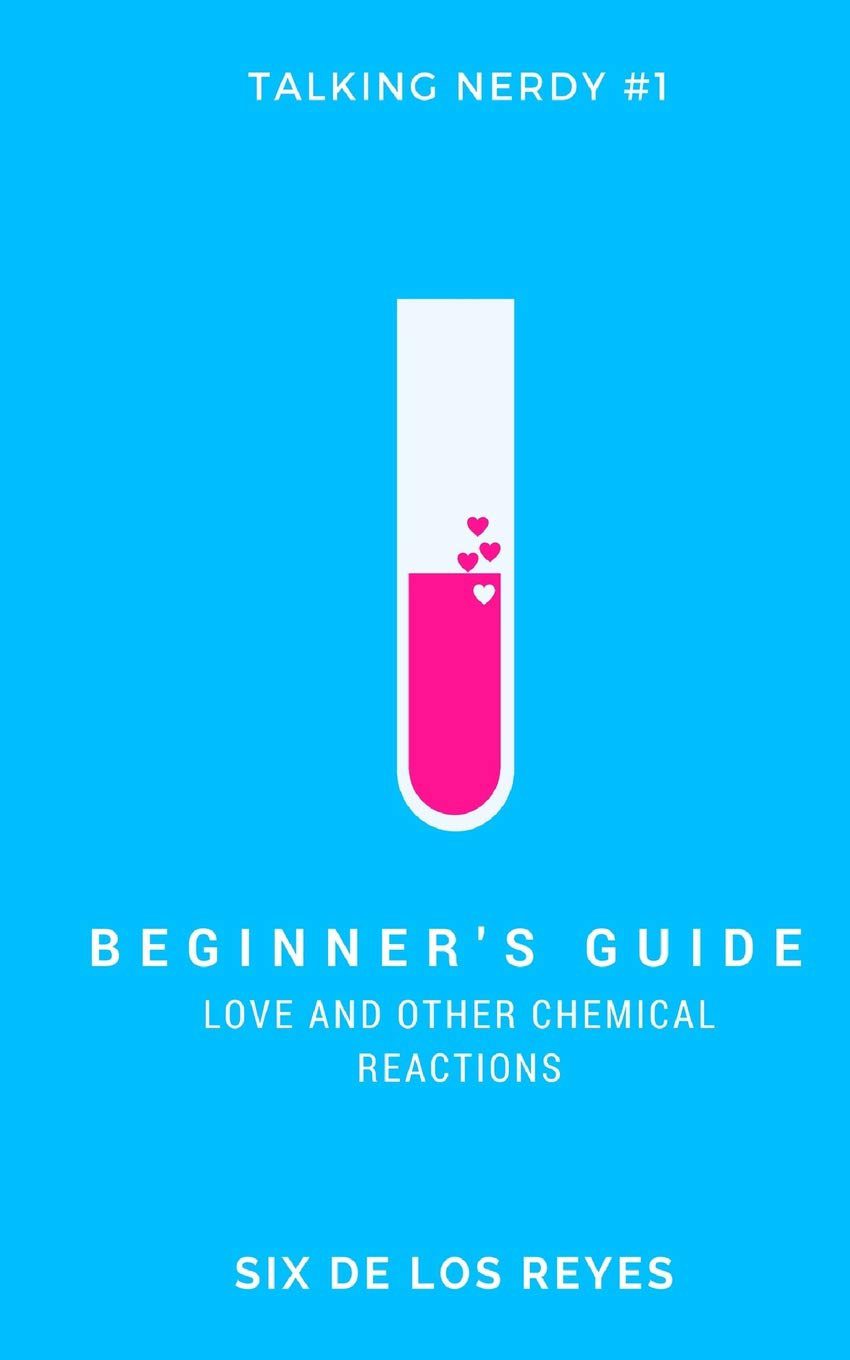 1. Beginner's Guide: Love and Other Chemical Reactions by Six de los Reyes
Firstly has to be Beginner's Guide: Love and Other Chemical Reactions by Six de los Reyes. This 2016 publication hits on many of the same themes as The Love Hypothesis; right off the bat it also features a female STEM grad student. This is the first book in the Talking Nerdy series, which has two books so far, and it takes place in the Phillippines where the author is from.
According to Kaya Rubio, twenty-five-year-old Molecular Genetics graduate student and research assistant, falling in love is a chemical reaction.
She is fed up with her spinster aunts' relentless reminders and unsolicited advice regarding her Single Since Birth status. So, she designs a scientific, evidence-based methodology to find her a suitable partner in time for her cousin's wedding.
As any good scientist knows, any valid experimental design requires a negative control. Enter the most unsuitable candidate for a potential boyfriend: The messy, easygoing, café owner Nero Sison.
Her null hypothesis? Going out with Nero would establish her baseline data without catalyzing the chemical reaction she seeks.
But when Kaya's results refuse to make sense, she must conclude that there are some things in life that are simply, by nature, irrational and illogical. And that sometimes, chemistry doesn't always happen inside a lab.
---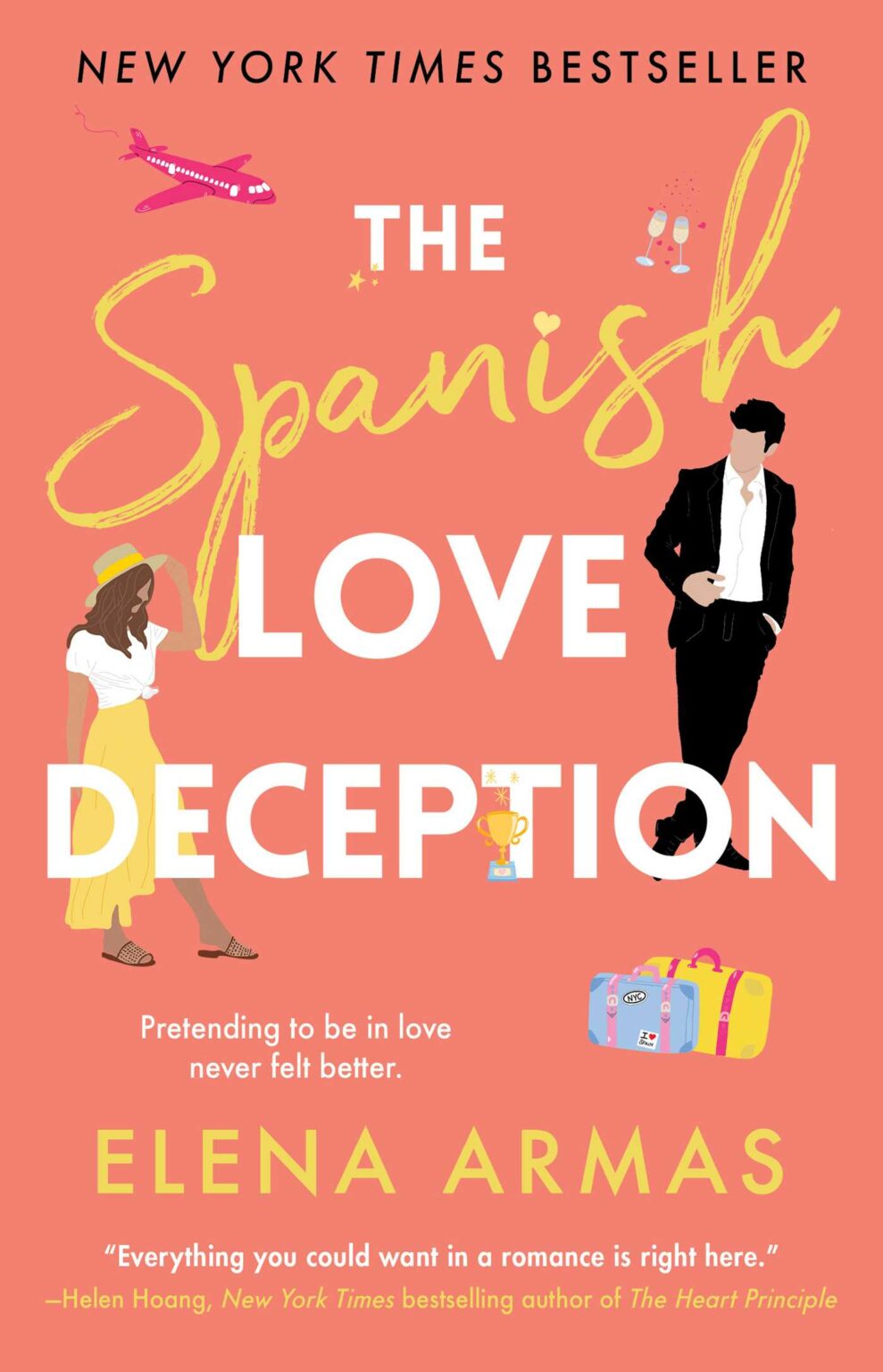 2. The Spanish Love Deception by Elena Armas
Next, this list of the books like The Love Hypothesis wouldn't be complete with another 2021 BookTok sensation. The Spanish Love Deception also propelled an indie author onto bestseller lists. While it doesn't take place in academia, The Spanish Love Deception does feature fake dating between co-workers and a healthy measure of enemies-to-lovers.
Catalina Martín desperately needs a date to her sister's wedding. Especially since her little white lie about her American boyfriend has spiralled out of control. Now everyone she knows — including her ex and his fiancée — will be there and eager to meet him.
She only has four weeks to find someone willing to cross the Atlantic and aid in her deception. New York to Spain is no short flight and her raucous family won't be easy to fool.
Enter Aaron Blackford — her tall, handsome, condescending colleague — who surprisingly offers to step in. She'd rather refuse; never has there been a more aggravating, blood-boiling, and insufferable man.
But Catalina is desperate, and as the wedding draws nearer, Aaron looks like her best option. And she begins to realize he might not be as terrible in the real world as he is at the office.
---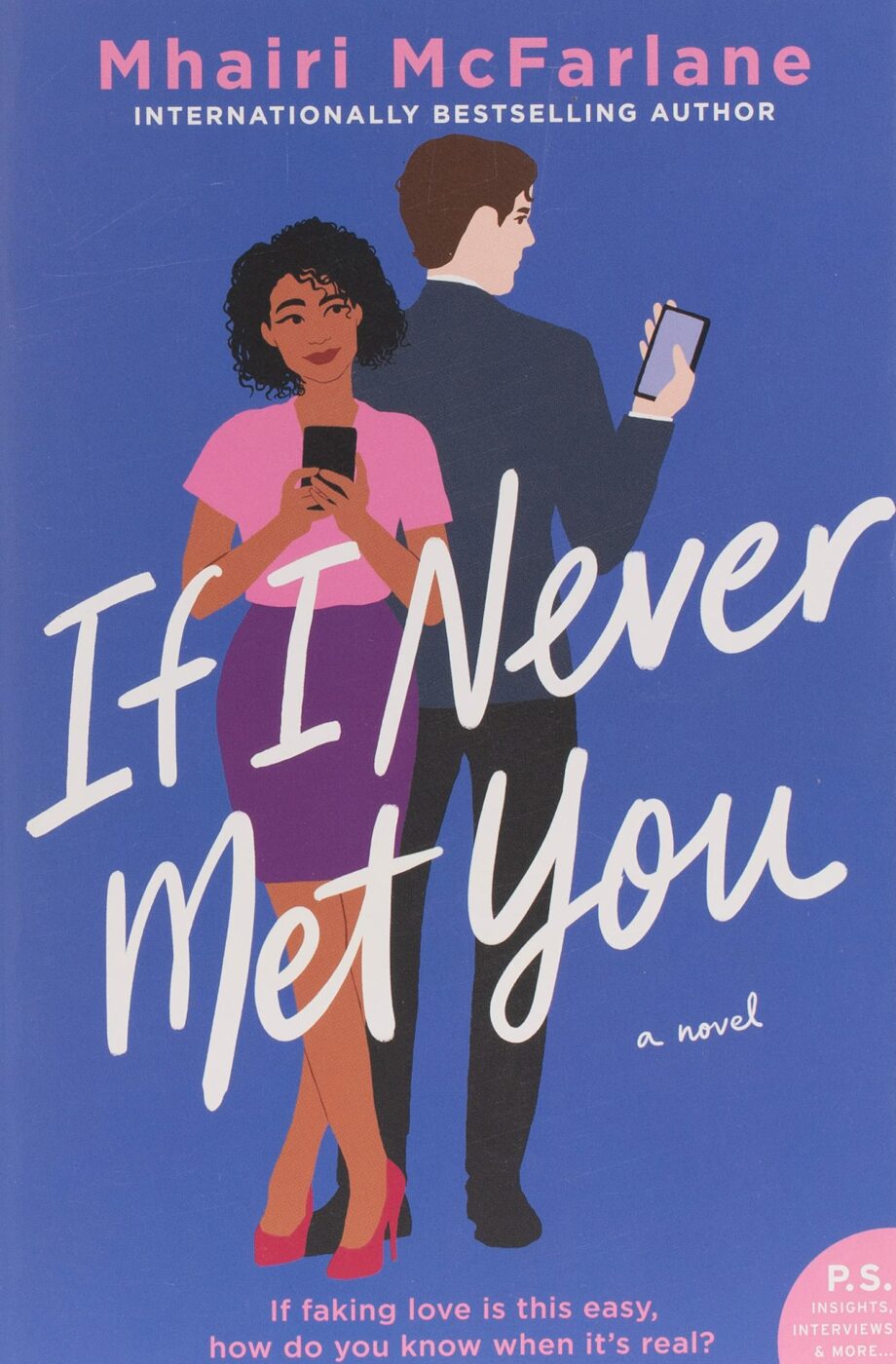 3. If I Never Met You by Mhairi McFarlane
Similarly, If I Never Met You also features a workplace romance and fake dating. Laurie and Jamie fall together due to circumstances, but just like Olive and Adam, their attraction will be impossible to deny.
When her partner of over a decade suddenly ends things, Laurie is left reeling — and not only because they work at the same law firm and she has to see him every day. Her once perfect life is in shambles. The thought of dating again in the age of Tinder is nothing short of horrifying.
When news of her ex's pregnant girlfriend hits the office grapevine, taking the humiliation lying down is not an option. Then a chance encounter in a broken-down elevator with the office playboy opens up a new possibility.
Jamie Carter doesn't believe in love, but he needs a respectable, steady girlfriend to impress their bosses. Laurie wants a hot new man to give the rumor mill something else to talk about. It's the perfect proposition: A fauxmance played out on social media, with strategically staged photographs and a specific end date in mind.
With the plan hatched, Laurie and Jamie begin to flaunt their new couple status, to the astonishment — and jealousy — of their friends and colleagues. But there's a fine line between pretending to be in love and actually falling for your charming, handsome fake boyfriend…
---
4. The Hating Game by Sally Thorne
The Hating Game is another debut that was met was roaring success and it has already been adapted into a movie. This recommendation for books like The Love Hypothesis is also a workplace enemies-to-lovers romance.
Lucy Hutton has always been certain that the nice girl can get the corner office. She's charming and accommodating and prides herself on being loved by everyone at Bexley & Gamin. Everyone except for coldly efficient, impeccably attired, physically intimidating Joshua Templeman. And the feeling is mutual.
Trapped in a shared office together, they've become entrenched in an addictive, ridiculous never-ending game of one-upmanship. There's the Staring Game. The Mirror Game. The HR Game. Lucy can't let Joshua beat her at anything — especially when a huge new promotion goes up for the taking.
If Lucy wins this game, she'll be Joshua's boss. If she loses, she'll resign. So why is she suddenly having steamy dreams about Joshua, and dressing for work like she's got a hot date? After a perfectly innocent elevator ride ends with an earth shattering kiss, Lucy starts to wonder whether she's got Joshua Templeman all wrong.
Maybe Lucy Hutton doesn't hate Joshua Templeman. And maybe, he doesn't hate her either. Or maybe this is just another game.
---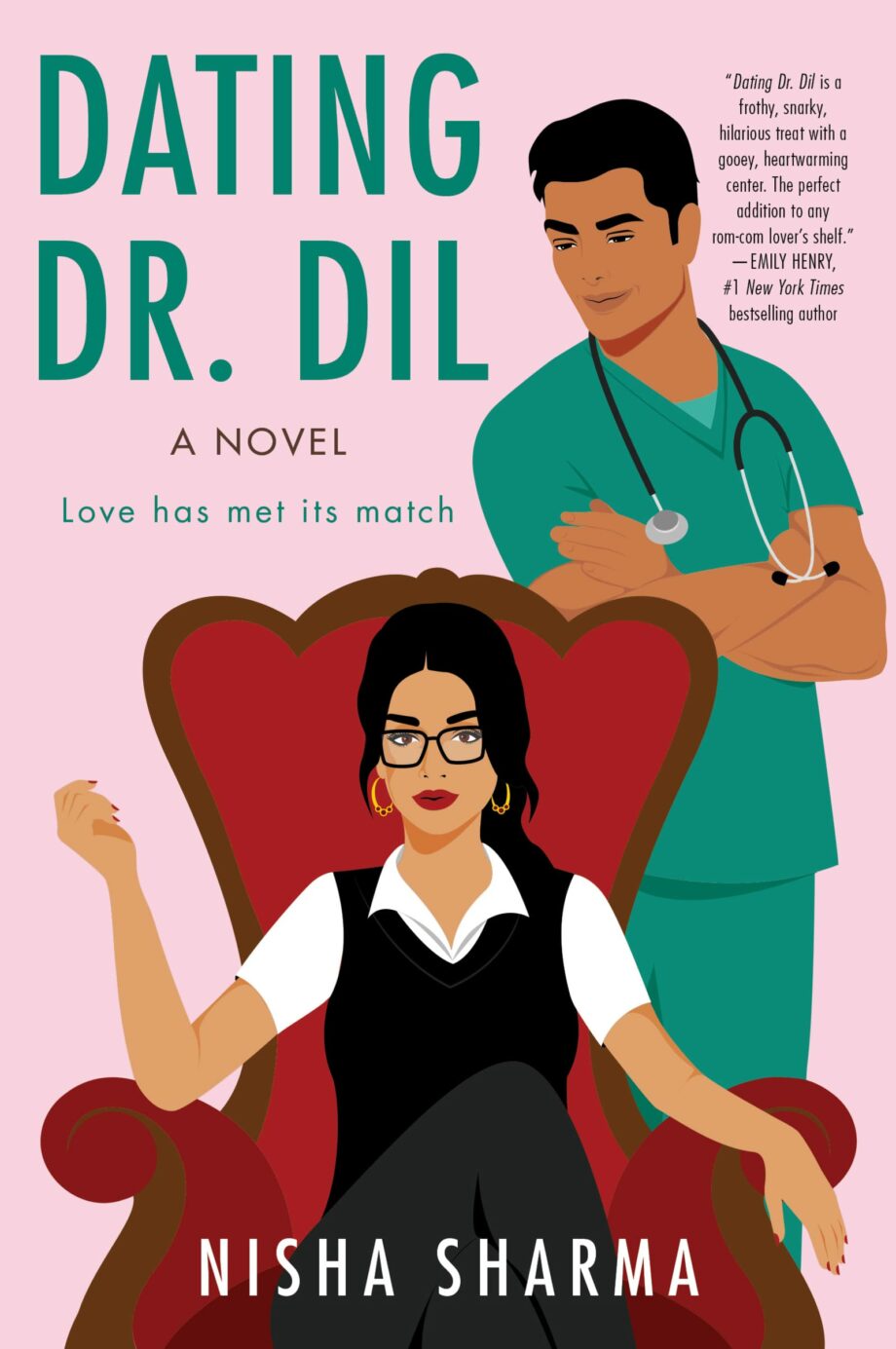 5. Dating Dr. Dil by Nisha Sharma
The first book in the If Shakespeare was an Auntie series, Dating Dr. Dil also features fake dating and two conflicting views on love just like Adam and Olive.
Kareena Mann dreams of having a love story like her parents. But she prefers restoring her classic car to swiping right on dating apps. When her father announces he's selling her mother's home, Kareena makes a deal with him. He'll gift her the house if she can get engaged in four months.
Her search for her soulmate becomes impossible when her argument with Dr. Prem Verma, host of The Dr. Dil Show, goes viral. Now the only man in her life is the one she doesn't want.
Dr. Prem Verma is dedicated to building a local community health center, but he needs to get donors with deep pockets. The Dr. Dil Show was doing just that, until his argument with Kareena went viral, and he's left short changed. That's when Kareena's meddling aunties presented him with a solution: Convince Kareena he's her soulmate and they'll fund his clinic.
Even though they have conflicting views on love-matches and arranged-matches, the more time Prem spends with Kareena, the more he begins to believe she's the woman he wants to spend the rest of his life with. But for Prem and Kareena to find their happily ever after, they must admit that hate has turned into fate.
---
6. The Soulmate Equation by Christina Lauren
The Soulmate Equation is next on our list of books like The Love Hypothesis as it shares similar scientific themes. Except in The Soulmate Equation it's a DNA-based matchmaking company that is the lab expert.
Single mom Jess Davis is a data and statistics wizard, but no amount of number crunching can convince her to step back into the dating world. After all, her father was never around, her hard-partying mother disappeared when she was six, and her ex decided he wasn't "father material" before her daughter was even born. Jess holds her loved ones close but working constantly to stay afloat is hard…and lonely.
But then Jess hears about GeneticAlly, a buzzy new DNA-based matchmaking company that's predicted to change dating forever. Finding a soulmate through DNA? The reliability of numbers: This Jess understands.
At least she thought she did, until her test shows an unheard-of 98 per cent compatibility with another subject in the database: GeneticAlly's founder, Dr. River Peña. This is one number she can't wrap her head around, because she already knows Dr. Peña. The stuck-up, stubborn man is without a doubt not her soulmate.
But GeneticAlly has a proposition: Get to know him and we'll pay you. Jess is barely making ends meet. So, she is in no position to turn the offer down, despite her skepticism about the project and her dislike for River.
As the pair are dragged from one event to the next as the "Diamond" pairing that could launch GeneticAlly's valuation sky-high, Jess begins to realize that there might be more to the scientist — and the science behind a soulmate — than she thought.
---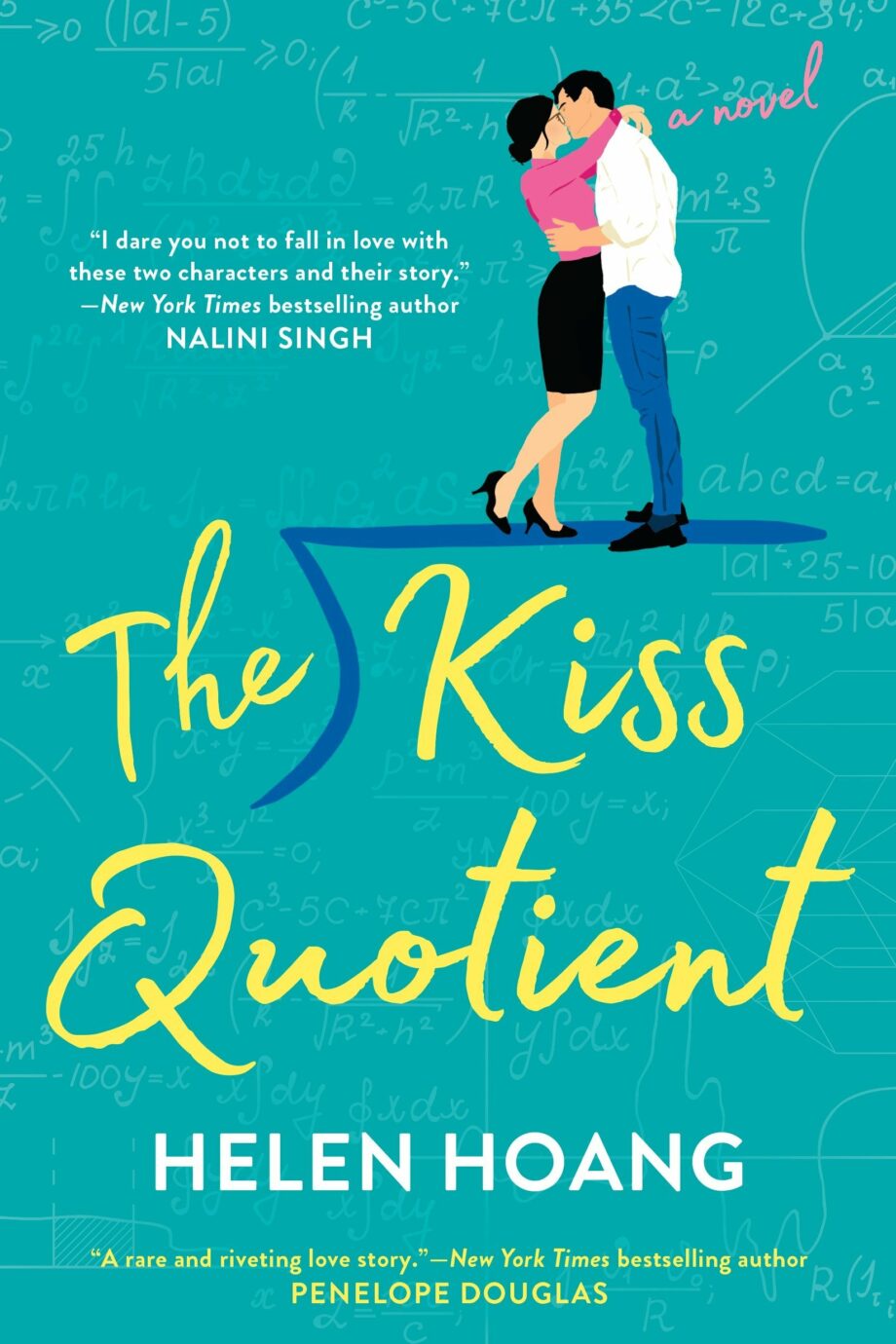 7. The Kiss Quotient by Helen Hoang
Up next in the books like The Love Hypothesis is the first in its series. Just like Hazelwood's novel, it is a debut that features another STEM female lead who finds more comfort in numbers than relationships. It is also an own-voices novel.
Stella Lane thinks math is the only thing that unites the universe. She comes up with algorithms to predict customer purchases. It's a job that has given her more money than she knows what to do with, and way less experience in the dating department than the average thirty-year-old.
It doesn't help that Stella has Asperger's and French kissing reminds her of a shark getting its teeth cleaned by pilot fish. Her conclusion: She needs lots of practice — with a professional.
Which is why she hires escort Michael Phan. The Vietnamese and Swedish stunner can't afford to turn down Stella's offer, and agrees to help her check off all the boxes on her lesson plan — from foreplay to more-than-missionary position…
Before long, Stella not only learns to appreciate his kisses, but to crave all the other things he's making her feel. Soon, their no-nonsense partnership starts making a strange kind of sense. And the pattern that emerges will convince Stella that love is the best kind of logic…
---
8. Red, White & Royal Blue by Casey McQuiston
This next recommendation is slightly different from the other titles on this list of books like The Love Hypothesis. That's because instead of fake dating, Red, White & Royal Blue begins with fake friendship between two enemies. The First Son of the United States of America and the Prince of England.
First Son Alex Claremont-Diaz is the closest thing to a prince this side of the Atlantic. With his intrepid sister and the Veep's genius granddaughter, they're the White House Trio, a beautiful millennial marketing strategy for his mother, President Ellen Claremont.
But international socialite duties do have downsides. Namely, when photos of a confrontation with his longtime nemesis Prince Henry at a royal wedding leak to the tabloids and threaten American/British relations. The plan for damage control: Staging a fake friendship between the First Son and the Prince.

As President Claremont kicks off her re-election bid, Alex finds himself hurtling into a secret relationship with Henry that could derail the campaign and upend two nations. What is worth the sacrifice? How do you do all the good you can do? And, most importantly, how will history remember you?
---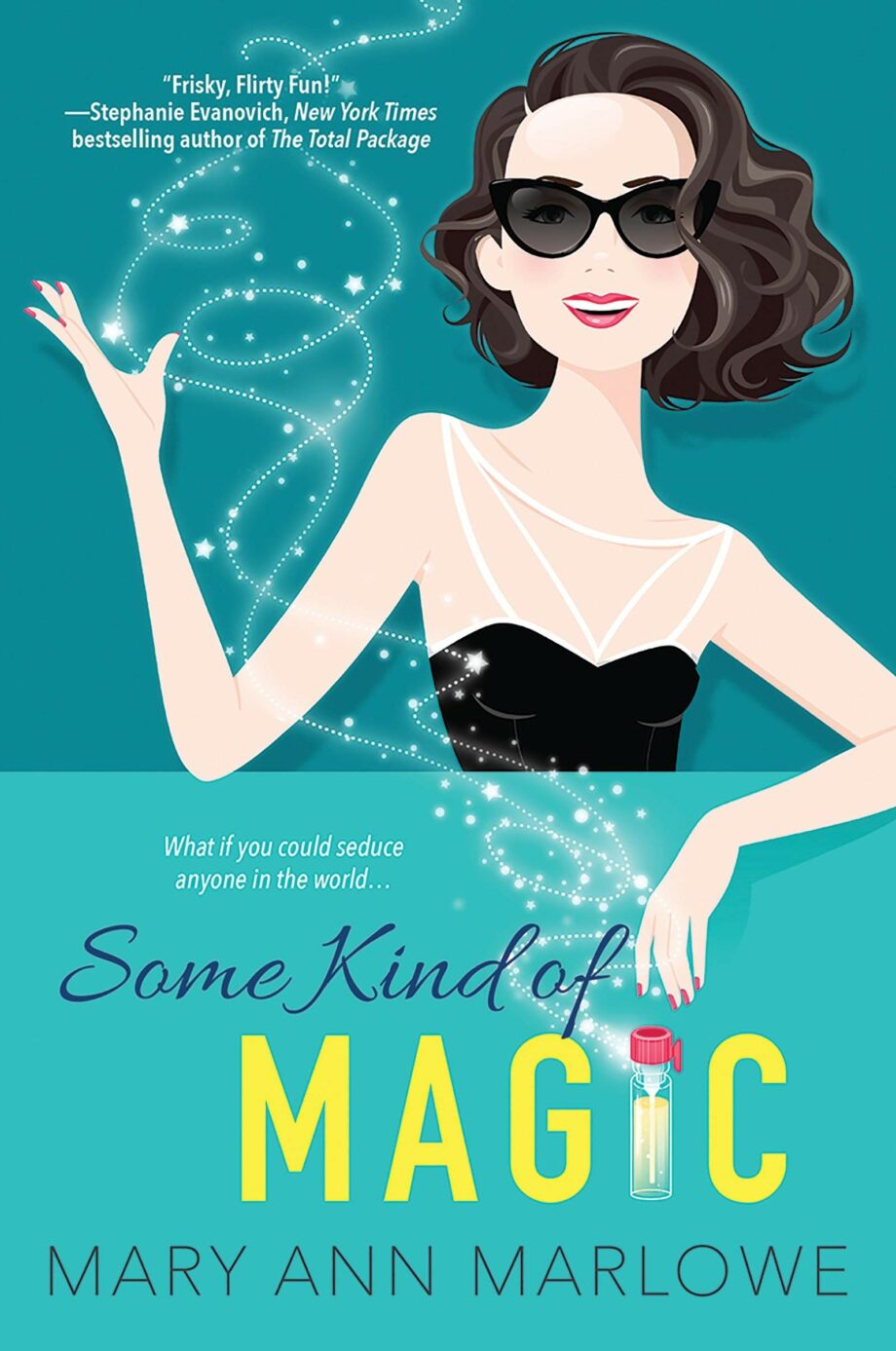 9. Some Kind of Magic by Mary Ann Marlowe
Some Kind of Magic is the first in the Flirting with Fame series. It features a STEM female protagonist similar to Olive and an unlikely, at least on the surface, pairing. The male protagonist also shares the name of Adam.
Biochemist Eden Sinclair has no idea that the scent she spritzed on herself before leaving the lab is designed to enhance pheromones. Or that the cute, grungy-looking guy she meets at a gig that evening is Adam Copeland.
As in the Adam Copeland international rock god and object of lust for a million women. Make that a million and one. By the time she learns the truth, they've already spent the (amazing, incredible) night in his bed.
Suddenly Eden, who's more accustomed to being set up on disastrous dates by her mom, is going out with a gorgeous celebrity who loves how down-to-earth and honest she is. But for once, Eden isn't being honest.
She can't bear to reveal that this overpowering attraction could be nothing more than seduction by science. And the only way to know how Adam truly feels is to ditch the perfume — and risk being ditched in turn…
---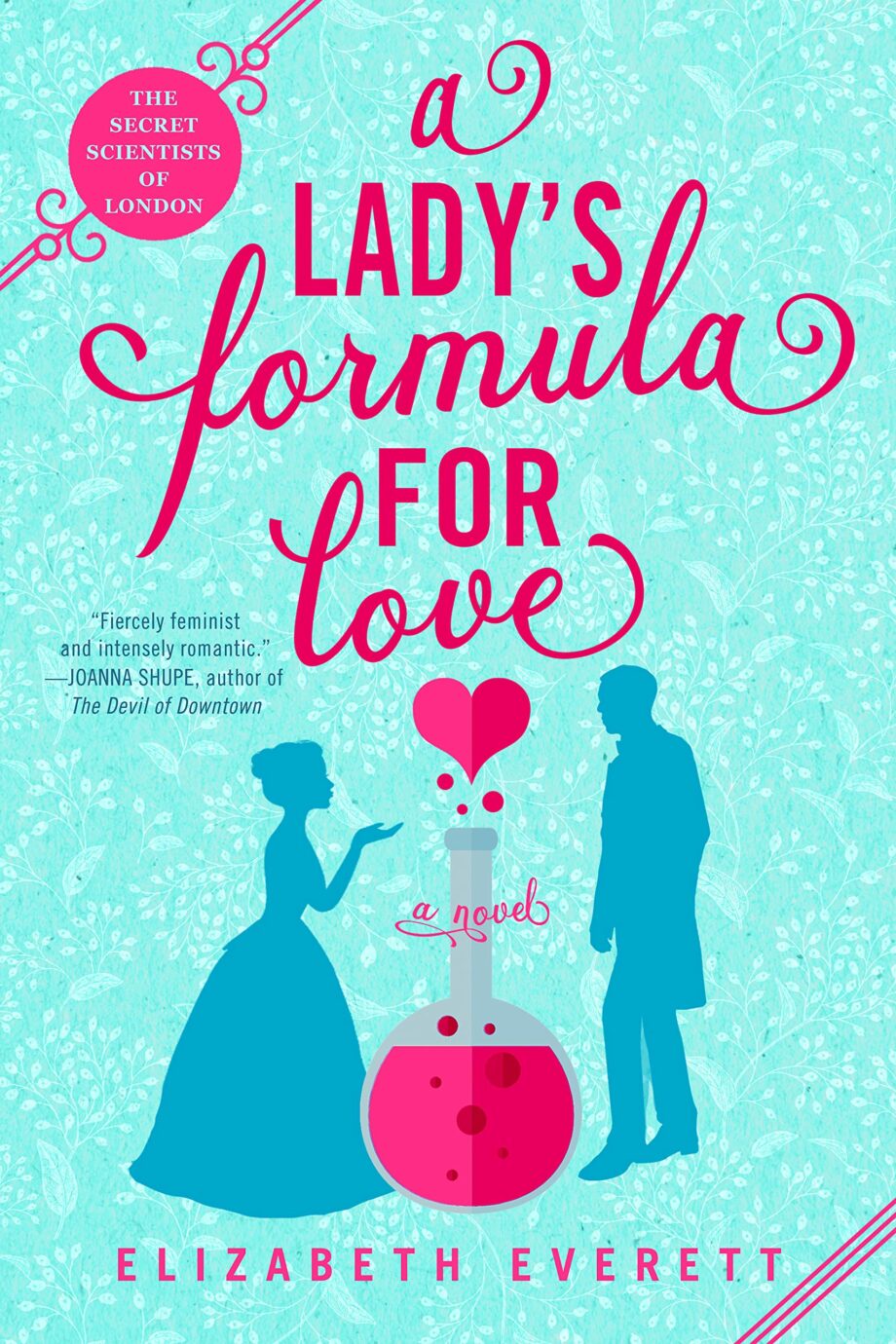 10. A Lady's Formula for Love by Elizabeth Everett
While the other titles on this list of books like The Love Hypothesis have been contemporary romances, the first book in The Secret Scientists of London series is a historical romance. However, while it reflects the societal norms of a different era, it also features a science-loving female lead.
Lady Violet Hughes is keeping secrets. First, she founded a clandestine sanctuary for England's most brilliant female scientists. Second, she is using her genius on a confidential mission for the Crown.
But the biggest secret of all? Her feelings for protection officer Arthur Kneland.
Solitary and reserved, Arthur learned the hard way to put duty first. But the more time he spends in the company of Violet and the eccentric club members, the more his best intentions go up in flames. Literally.
When a shadowy threat infiltrates Violet's laboratories, endangering her life and her work, scientist and bodyguard will find all their theories put to the test — and learn that the most important discoveries are those of the heart.
---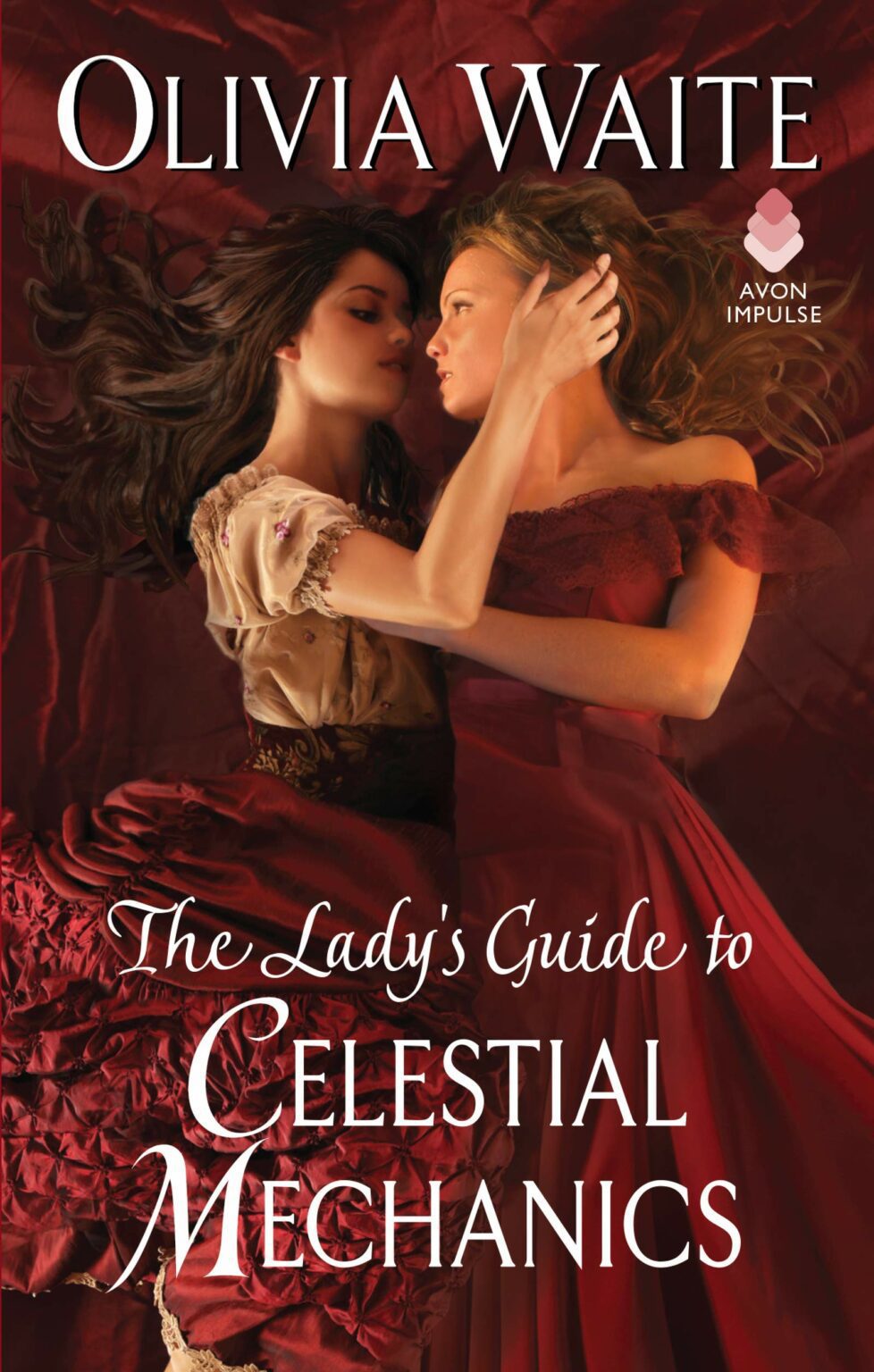 11. The Lady's Guide to Celestial Mechanics by Olivia Waite
Continuing with another historical romance recommendation is the first book in the Feminine Pursuits series. With a similar title to our previous recommendation it is also a historical romance featuring a female STEM protagonist.
As Lucy Muchelney watches her ex-lover's sham of a wedding, she wishes herself anywhere else. It isn't until she finds a letter from the Countess of Moth, looking for someone to translate a ground-breaking French astronomy text, that she knows where to go. Showing up at the Countess' London home, she hoped to find a challenge, not a woman who takes her breath away.
Catherine St Day looks forward to a quiet widowhood once her late husband's scientific legacy is fulfilled. She expected to hand off the translation and wash her hands of the project.
Instead, she is intrigued by the young woman who turns up at her door, begging to be allowed to do the work, and she agrees to let Lucy stay. But as Catherine finds herself longing for Lucy, everything she believes about herself and her life is tested.
While Lucy spends her days interpreting the complicated French text, she spends her nights falling in love with the alluring Catherine. But sabotage and old wounds threaten to sever the threads that bind them. Can Lucy and Catherine find the strength to stay together or are they doomed to be star-crossed lovers?
---
12. Out of Character by Annabeth Albert
This is the second book in the True Colors series, but as with many romance series, this features tangential characters. Therefore, reading the first book beforehand isn't necessary, but it may heighten your enjoyment of this one. This recommendation for books like The Love Hypothesis shares similar nerdy banter and hidden feelings.
Jasper Quigley is tired of being everyone's favorite sidekick. He wants to become the hero of his own life, but that's not going to happen if he agrees to help out his former best friend turned king of the jocks, Milo Lionetti. High school was miserable enough, thanks, and Jasper has no interest in dredging up painful memories of his old secret crush.
But Milo's got nowhere else to go. His life is spiraling out of control and he's looking to turn things back around.
Step one? Replace the rare Odyssey cards he lost in an idiotic bet. Step two? Tell his ex-best-friend exactly how he feels — how he's always felt.
Jasper may be reluctant to reopen old wounds, but he never could resist Milo. There's a catch, though: If Milo wants his help, he's going to have to pitch in to make the upcoming children's hospital charity ball the best ever. But as the two don cosplay for the kids and hunt for rare cards, nostalgia for their lost friendship may turn into something even more lasting…
---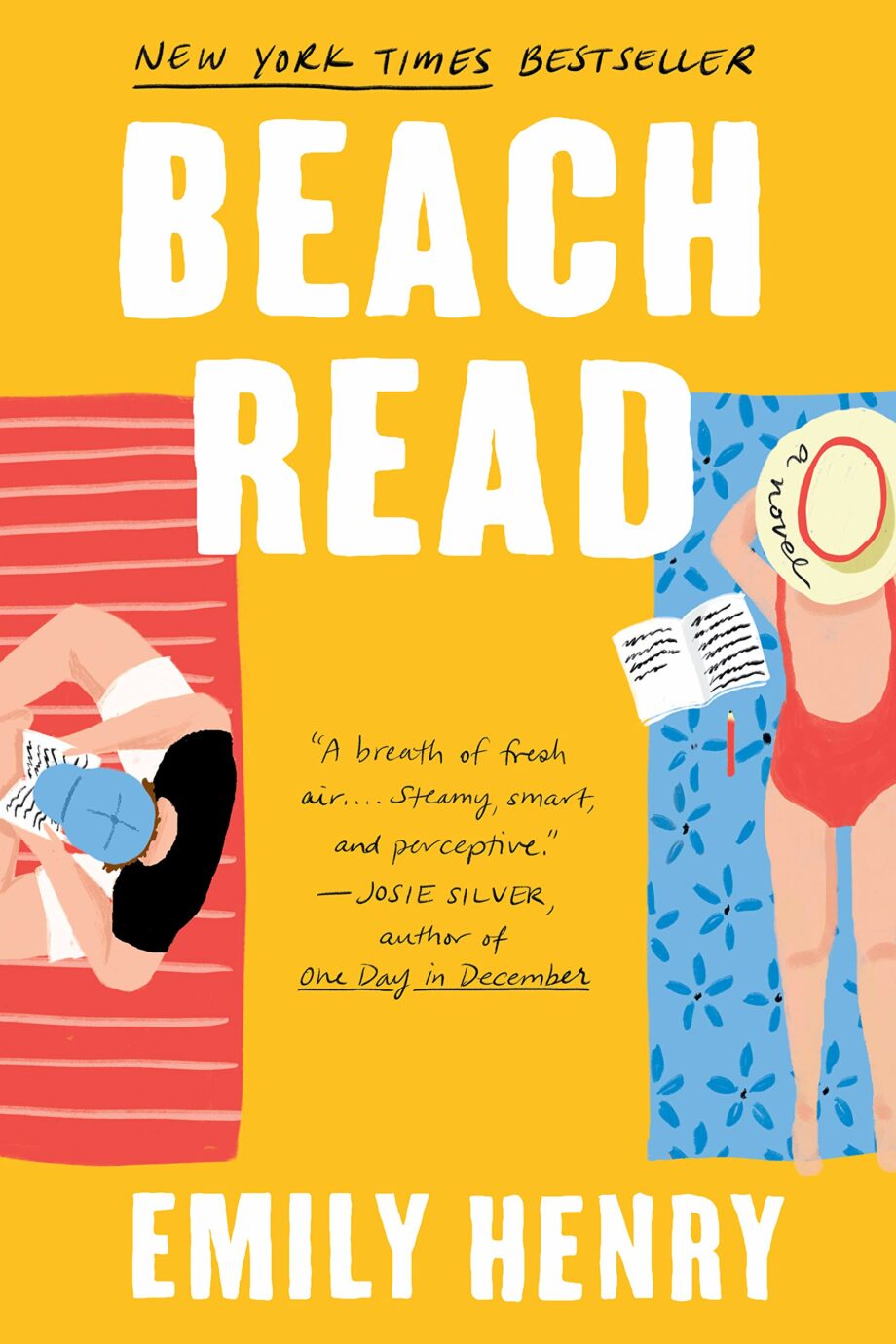 13. Beach Read by Emily Henry
Our next recommendation does not feature academia or co-workers, but Augustus and January do share the same profession. They're both authors, albeit in very different genres. What ensues is a sizzling slow burn between this unlikely pair which makes it the perfect, as the title would suggest, beach read.
Augustus Everett is an acclaimed author of literary fiction. January Andrews writes bestselling romance. When she pens a happily ever after, he kills off his entire cast.
They're polar opposites.
In fact, the only thing they have in common is that for the next three months, they're living in neighboring beach houses, broke, and bogged down with writer's block.
Until, one hazy evening, one thing leads to another and they strike a deal designed to force them out of their creative ruts: Augustus will spend the summer writing something happy, and January will pen the next Great American Novel.
She'll take him on field trips worthy of any rom-com montage, and he'll take her to interview surviving members of a backwoods death cult (obviously). Everyone will finish a book and no one will fall in love. Really.
---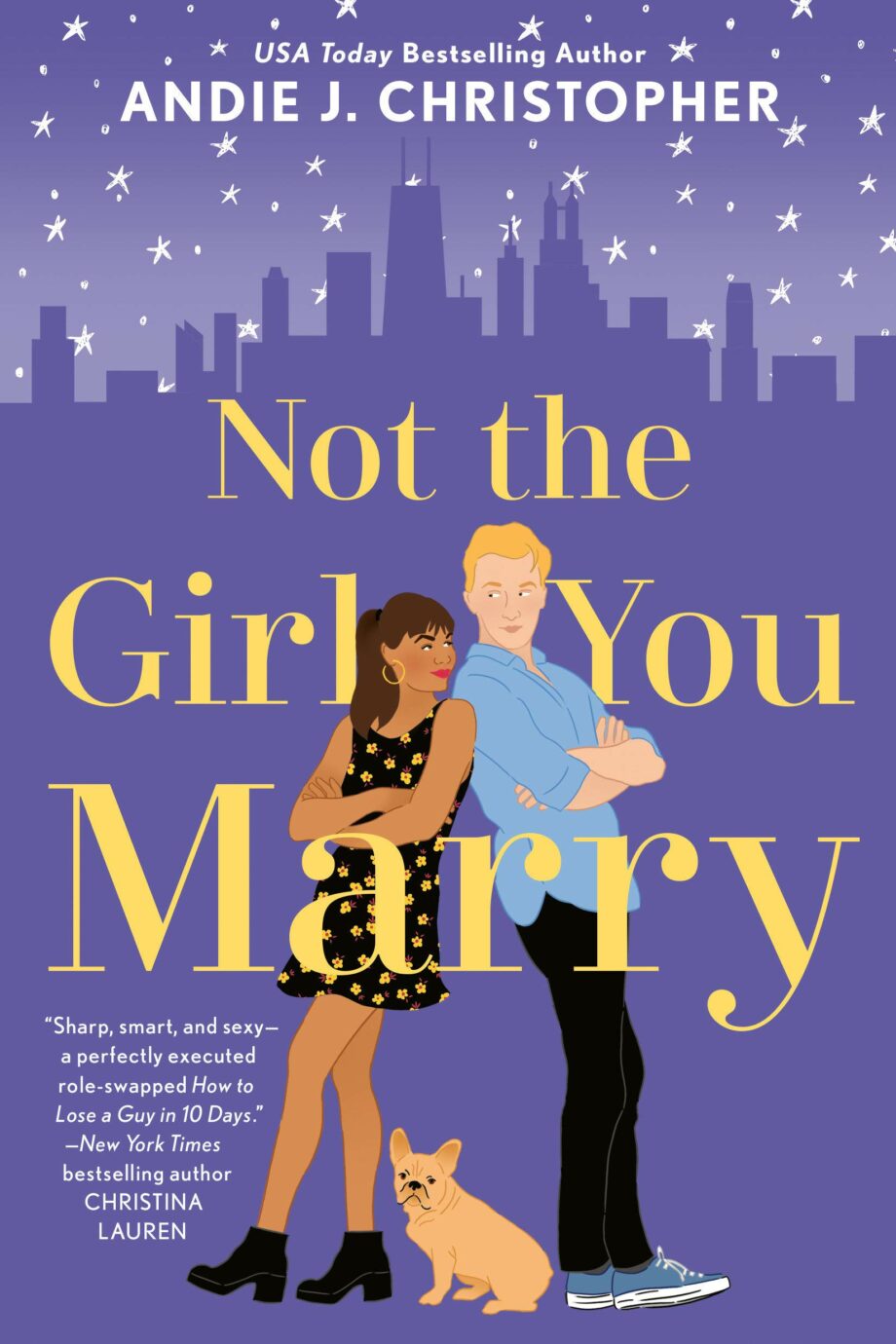 14. Not the Girl You Marry by Andie J. Christopher
Similar to The Love Hypothesis, Not the Girl You Marry also features fake dating. It is a retelling of the popular early-2000s movie How to Lose a Guy in 10 Days and the first book in The Nolans series.
Jack Nolan is a gentleman, a journalist, and unlucky in love. His viral success has pigeon-holed him as the how-to guy for a buzzy, internet media company instead of covering hard-hitting politics. Fed up with his fluffy articles and the app-based dating scene as well, he strikes a deal with his boss to write a final piece de resistance: How to Lose a Girl.
But this is easier said than done when the girl he meets is Hannah Mayfield, and he's not sure he wants her to dump him.
Hannah is an extremely successful event planner who's focused on climbing the career ladder. Her firm is one of the most prestigious in the city, and she's determined to secure her next promotion. But Hannah has a bit of an image problem.
She needs to show her boss that she has range, including planning dreaded, romantic weddings. Enter Jack. He's the perfect man to date for a couple weeks to prove to her boss that she's not scared of feelings.
Before Jack and Hannah know it, their fake relationship starts to feel all too real — and neither of them can stand to lose each other.
---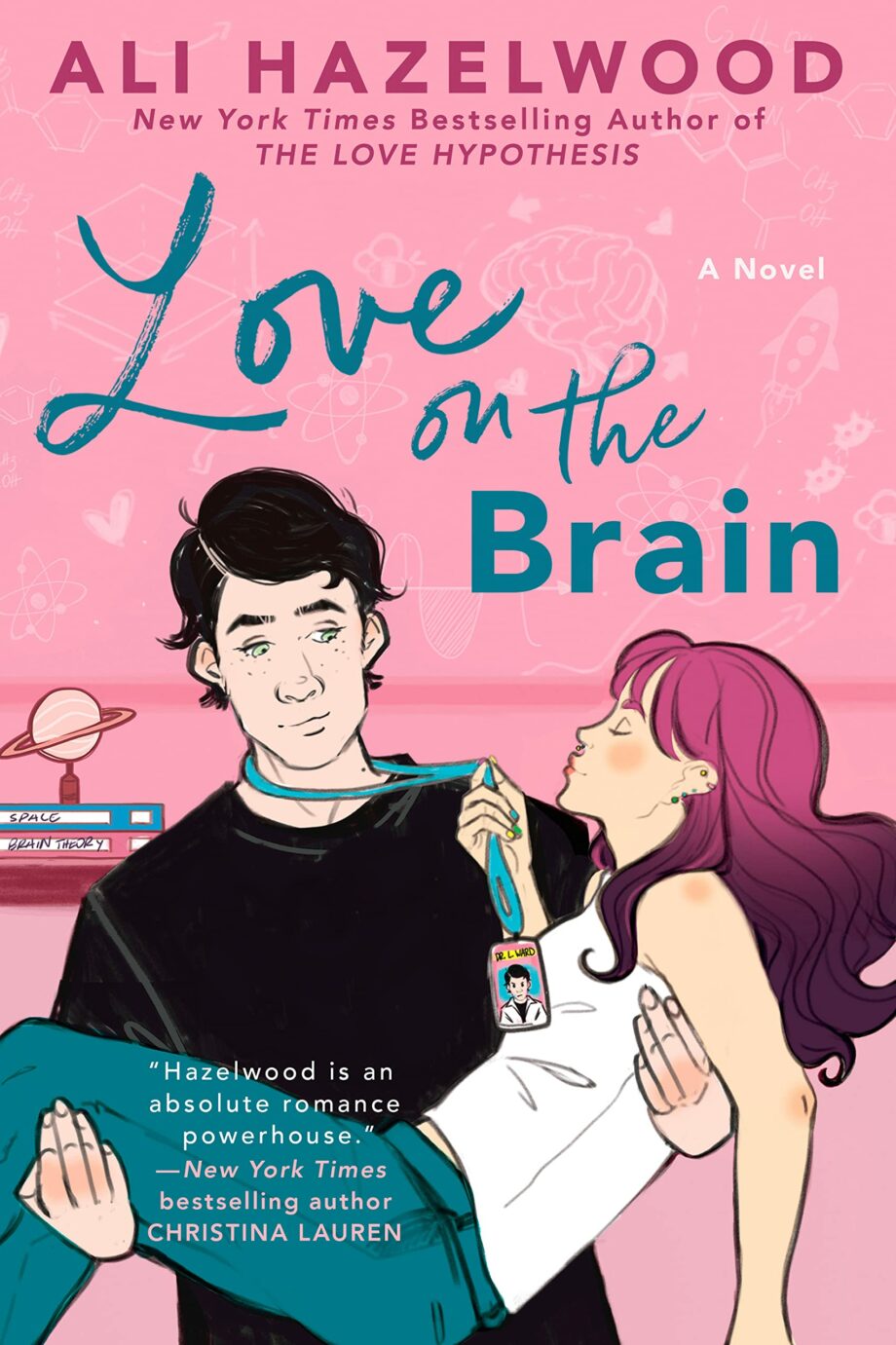 15. Love on the Brain by Ali Hazelwood
Finally, the last recommendation for books like The Love Hypothesis must be the upcoming new novel by author Ali Hazelwood. If you fell in love with Hazelwood's writing in The Love Hypothesis, the highly-anticipated next book by her will be sure to please you. Just like her debut, this book features fun banter, nerdy references, and two brilliant scientist leads.
Like an avenging, purple-haired Jedi bringing balance to the mansplained universe, Bee Königswasser lives by a simple code: What would Marie Curie do?
If NASA offered her the lead on a neuroengineering project — a literal dream come true after years scraping by on the crumbs of academia — Marie would accept without hesitation. Duh. But the mother of modern physics never had to co-lead with Levi Ward.
Sure, Levi is attractive in a tall, dark, and piercing-eyes kind of way. And sure, he caught her in his powerfully corded arms like a romance novel hero when she accidentally damseled in distress on her first day in the lab. But Levi made his feelings toward Bee very clear in grad school — archenemies work best employed in their own galaxies far, far away.
Now, her equipment is missing, the staff is ignoring her, and Bee finds her floundering career in somewhat of a pickle. Perhaps it's her occipital cortex playing tricks on her, but Bee could swear she can see Levi softening into an ally, backing her plays, seconding her ideas…devouring her with those eyes. And the possibilities have all her neurons firing.
But when it comes time to actually make a move and put her heart on the line, there's only one question that matters: What will Bee Königswasser do?
---
Final thoughts on books like The Love Hypothesis
If you find yourself wanting to read more romances like the one between Olive and Adam, now you have 15 books like The Love Hypothesis to add to your TBR. Whether you fell in love with this book for its workplace romance, enemies-to-lovers charm, or compelling fake dating trope, hopefully you've found a new favorite book with this list of recommendations.
Looking for more book recommendations?
Check out this list of 15 books like Red, White & Royal Blue or this list of the Best Colleen Hoover Books.