The Walt Longmire books are mystery crime thrillers that take place in the fictional Absaroka County in Wyoming. Whether you've been a fan since the first book or are eager to start reading the series that inspired the hit show Longmire, this article will be your ultimate guide on how to read the Walt Longmire books in order.
The series follows the titular character, Sheriff Walt Longmire, as he solves crimes within his jurisdiction and beyond.

Walt Longmire Books in Order
But now let's dive into the books. Reading the Walt Longmire books in order is pretty straightforward. This is because the publication order of the books is the recommended reading order.
Johnson writes his books with the seasons in mind, citing that January in Wyoming is much different from July in Wyoming; therefore, each full-length novel takes place in the next season, meaning four Longmire books roughly make up one calendar year.
Like with most mystery novels, there is a crime that is resolved by the conclusion of each book. This means that you could read these books in whichever order you choose. However, by reading the books in publication order you will better understand the nuance of Sheriff Walt Longmire, his connections to his community, and his relationships.
Reading the books in the order of publication is how the author intended to tell the story, so it is the recommended way to read the books. Furthermore, there are recurring themes and characters throughout the series that will make the most sense when read in publication order.
Walt Longmire TV Show Adaptation
As previously mentioned, the Walt Longmire books also are the basis for the TV show adaptation: Longmire.
The crime drama first aired in 2012 on A&E as the network's highest-rated original drama. Unfortunately, it was then cancelled after three seasons. However, it was picked up by Netflix for an additional three seasons before its sixth and final season aired in 2017.
The show stars Robert Taylor as Walt Longmire, Lou Diamond Phillips as his good friend Henry Standing Bear, and Katee Sackhoff as Deputy Sheriff Victoria Moretti.
Fans say the show is more similar to the books in the earlier seasons, but as with any adaptation changes were made to best fit the story to the screen. One of the biggest differences between the TV show and the books is the amount of murder that takes place in Absaroka County. While in the books the county only had five murders in 24 years, the TV series more than doubled that in the first season alone.
Although the TV show has now ended, Robert Taylor has expressed interest in returning to the screen to tell more of Longmire's story, potentially in a movie, if the opportunity presents itself.
Who is Craig Johnson?
The author of this popular mystery series is Craig Johnson. While he grew up in a family of storytellers, Johnson held many different jobs before he became an author, including police officer, cowboy, educator, and longshoreman. Johnson and his wife currently live in Ucross, Wyoming, which has a population of 25.
The New York Times bestselling author says that he is the worst storyteller in his family, and he often admired his mother's ability with the craft. He decided that if he couldn't tell stories, maybe he could write them down. Once he purchased his piece of land in Ucross and built the first part of his ranch, he sat down to get writing.
Thus began his Walt Longmire series. It's safe to say it's worked out pretty well for him. Since the publication of the first novel in 2004, Johnson has published short stories, novellas, and 17 full-length novels with another scheduled for publication in the fall of 2022.
The popular book series is also the inspiration for a TV show adaptation, which had more than four million viewers for its first season in 2012. The Longmire books and show have also inspired a multi-day festival in Buffalo, Wyoming. Longmire Days features appearances by Johnson himself and cast members from the show.
As a child Johnson was influenced by the writing of Edgar Rice Burroughs, Alexandre Dumas, Robert Louis Stevenson, Mark Twain, Louis L'Amour, Jack London, and Rudyard Kipling. He also credits his father as an inspirational influence.
Johnson has since won multiple awards for his writing, including the Western Writers of America Spur Award for fiction, the Mountains and Plains Booksellers Award for fiction, the Nouvel Observateur Prix du Roman Noir, and the Prix SNCF du Polar.
Summary of the Walt Longmire Books in Order
Now that we've listed out the Walt Longmire books in order, let's take a closer look at the books in the series.
We've included summaries for the first ten titles published by Craig Johnson, which does include a short story and a short story collection. If you've never read this series before, proceed with caution as some of the below summaries will contain spoilers for events that take place earlier within the series.
---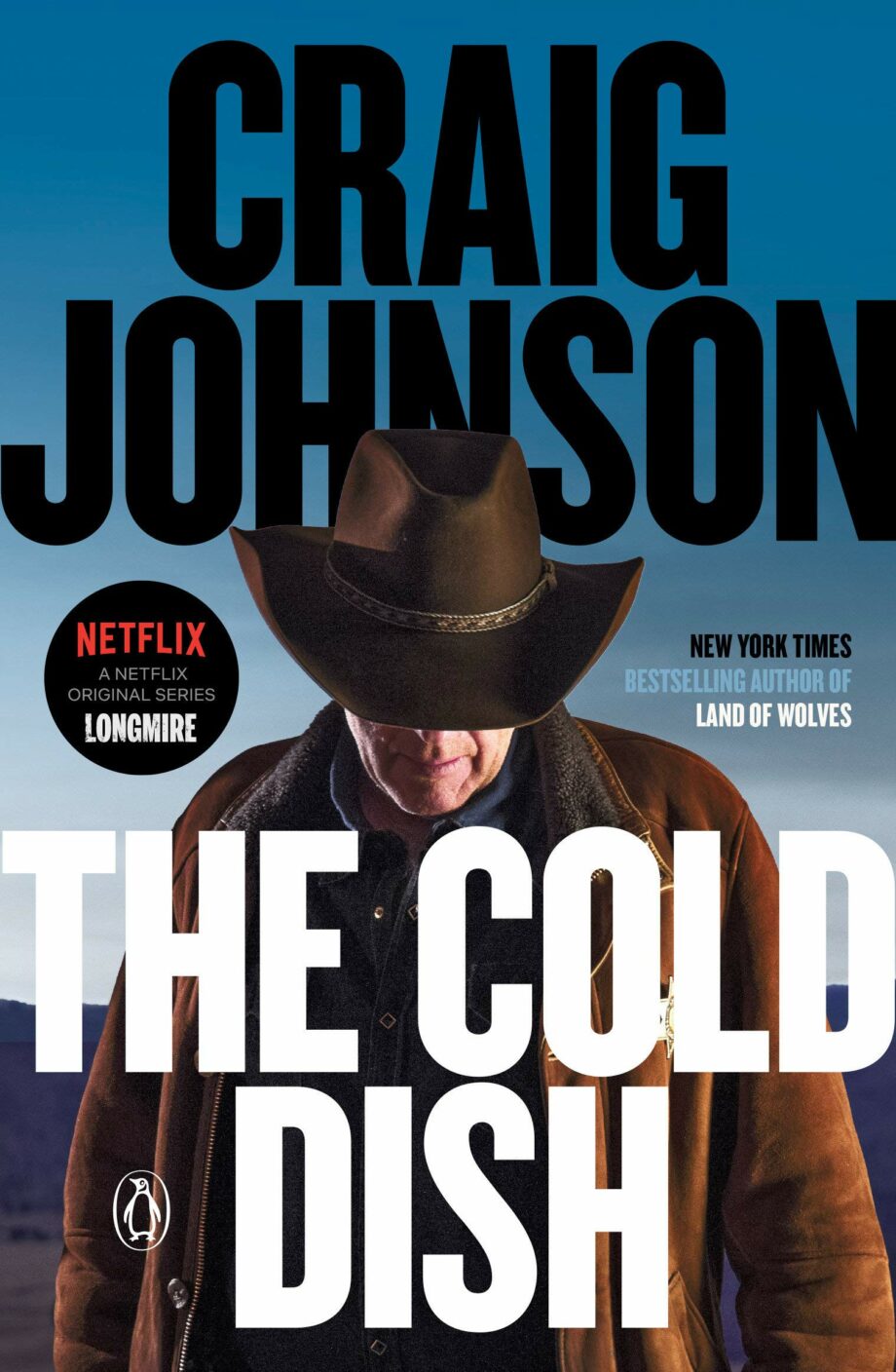 1. The Cold Dish
The body of a young man turns up in Absaroka County, Wyoming. It's possible that Cody Pritchard is the victim of a hunting accident, but is he? After all, he was one of the four boys who lured Melissa Real Bird, a Cheyenne girl with Fetal Alcohol Syndrome, into a basement and raped her.
Cody and his friends received what amounted to suspended sentences. So is someone now seeking revenge? Will the specter of race relations and lingering retribution claim more lives? Or will the only thing that stands between them and a Sharps .45-70 buffalo rifle be Sheriff Walt Longmire?
Absaroka County is located at the base of the Big Horn Mountains and next to the Northern Cheyenne Reservation. On the autumnal side of 24 years as its sheriff, Walt is looking for a quiet period to finish out his tenure. But instead he finds himself embroiled in the most volatile and challenging case of his career.
By his side is his life-long friend Henry Standing Bear and his Deputy Victoria Morretti. Together they will attempt to ensure that revenge, a dish best served cold, is never served at all.
---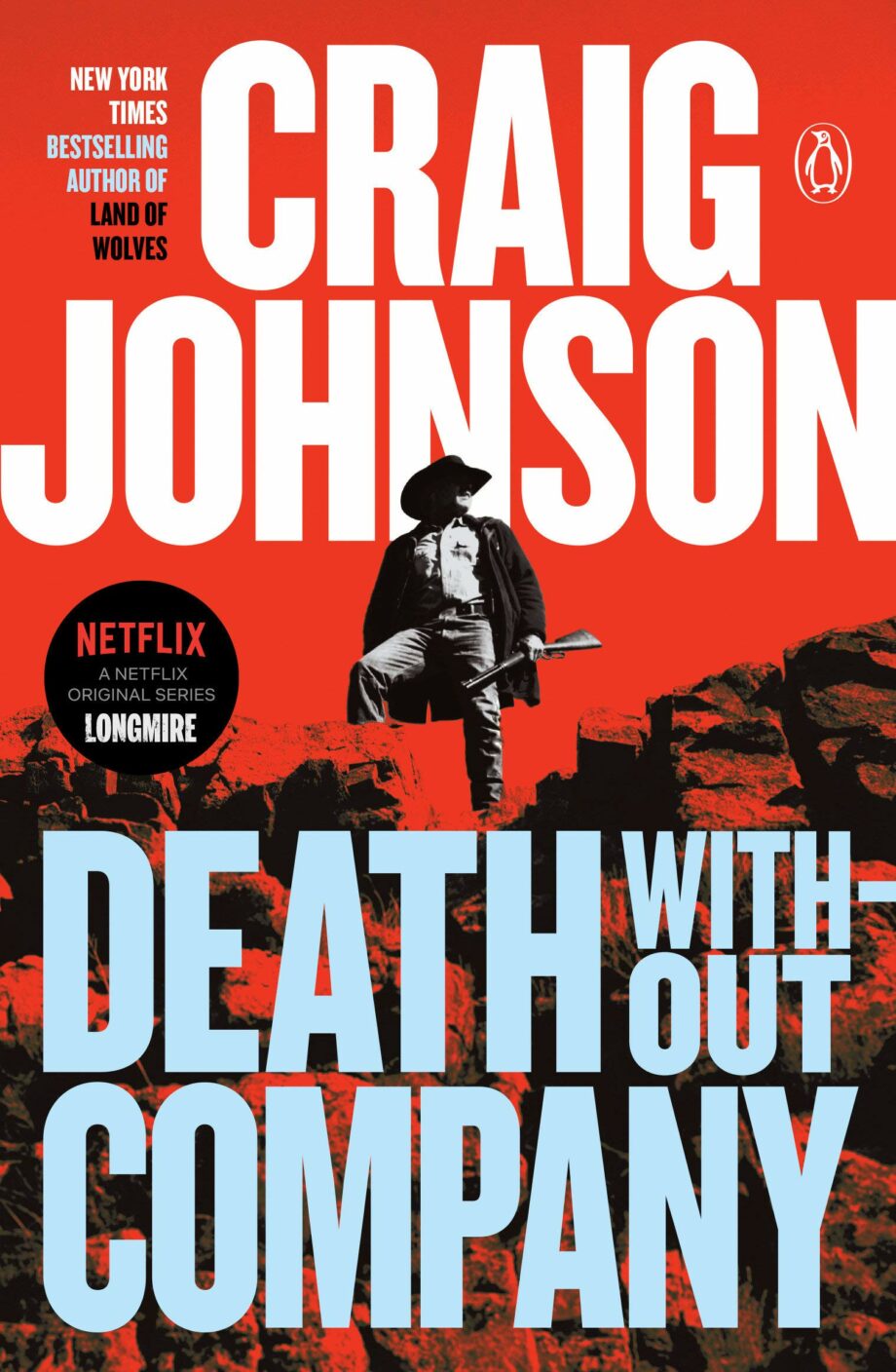 2. Death Without Company
Mari Baroja is found poisoned at the Durant Home for Assisted Living. This draws Sheriff Walt Longmire into an investigation of her death that proves to be as dramatic as her life.
Baroja has connections to the Basque community, the lucrative coal-bed methane industry, as well as the personal life of the previous sheriff, Lucian Connally. All lead to a complex web of half truths and assumed allegiances.
As the specter of Mari's abusive husband arises, Sheriff Longmire must connect the past to the present to find the killer among them. By his side is his friend Henry Standing Bear, Deputy Victoria Moretti, and newcomer Santiago Saizarbitoria.
---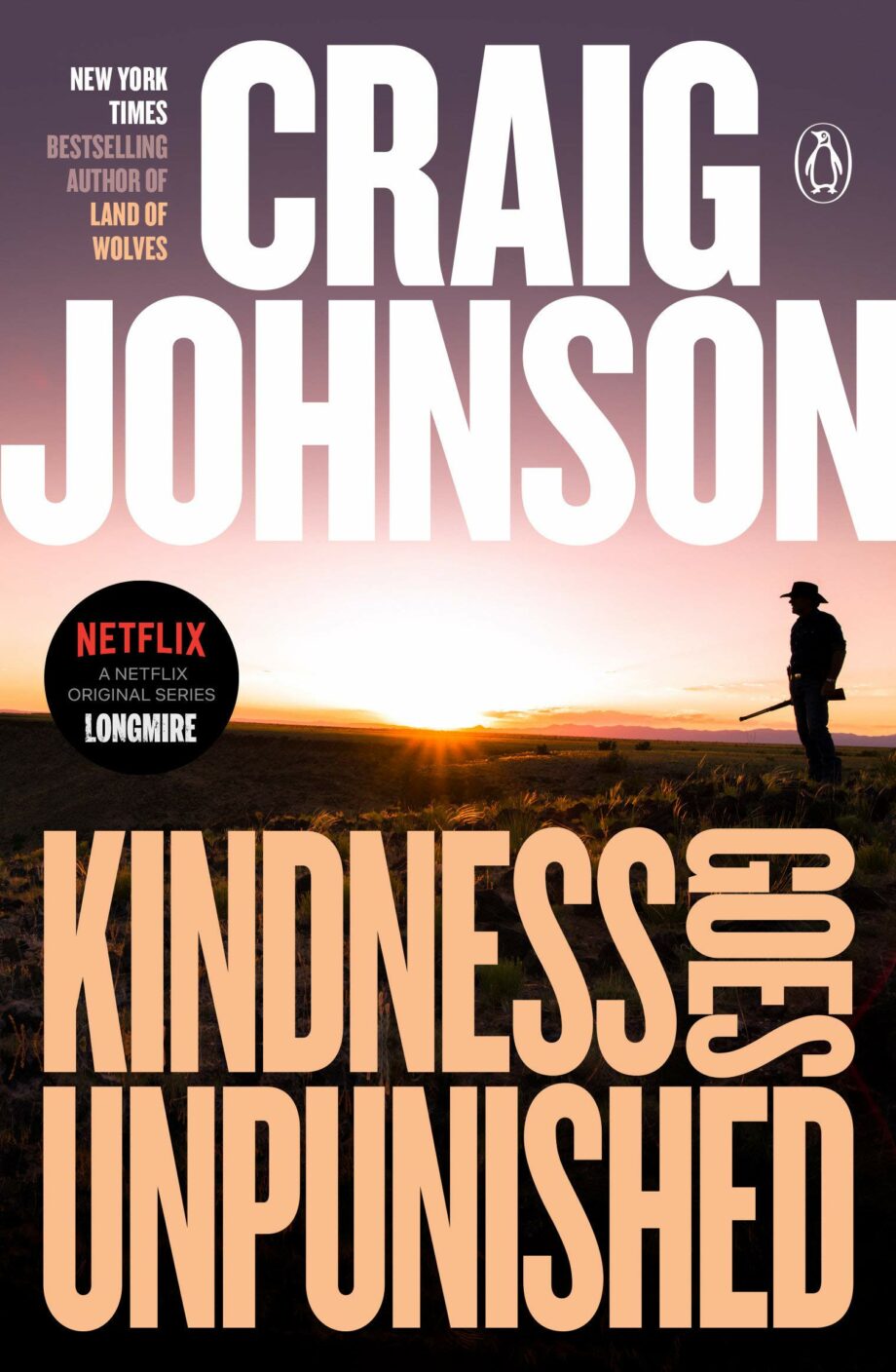 3. Kindness Goes Unpunished
Walt Longmire has been sheriff of Wyoming's Absaroka County for almost a quarter of a century. He metes out justice with charm and a high-powered sense of humor. But when Walt tags along with good friend Henry Standing Bear on a trip to Philadelphia, he's in for a shock.
A vicious attack on his daughter Cady leaves her near death. Then Walt discovers that she has unwittingly become embroiled in a deadly political cover-up.
With Henry, Deputy Victoria Moretti, the entire Moretti clan of Philadelphia police officers, and Dog as backup, Sheriff Longmire intends to introduce a little western justice from his saddlebag of tricks to the City of Brotherly Love, where no act of kindness goes unpunished.
---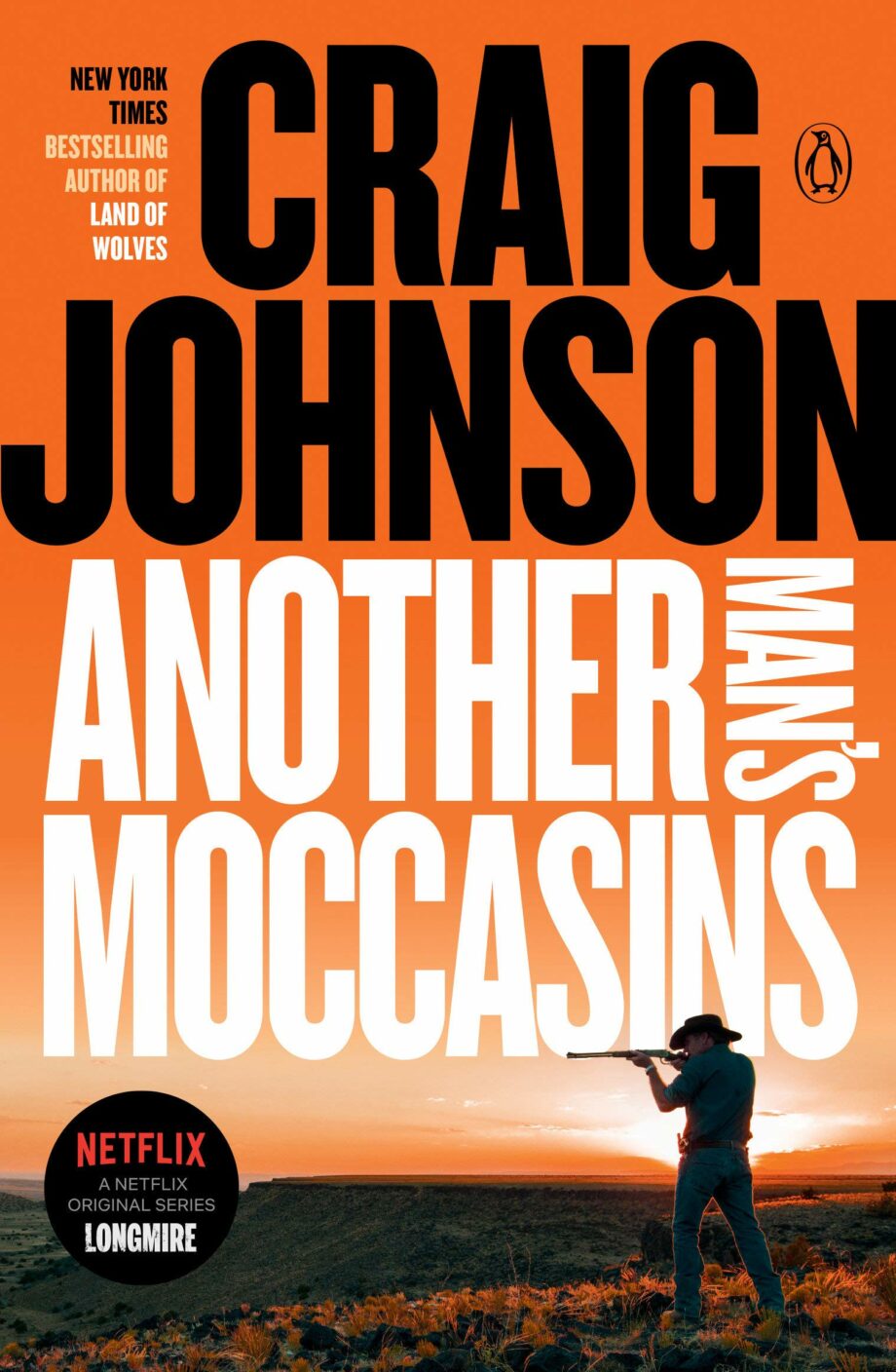 4. Another Man's Moccasins
The body of a young Vietnamese woman is found alongside the interstate in Absaroka County. With its discovery Sheriff Walt Longmire is determined to find out the identity of the victim. But he must also confront the horrible similarities of this murder to that of his first homicide case as a Marine investigator in Vietnam.
To complicate matters they find Virgil White Buffalo, a Crow Indian, living in a nearby culvert. In his possession is the young woman's purse.
There are only two problems with what appears to be an open-and-shut case. Firstly, the sheriff doesn't think Virgil White Buffalo — a Vietnam vet with a troubling past — is a murderer. And secondly, the photo in the woman's purse looks hauntingly familiar to Walt.
---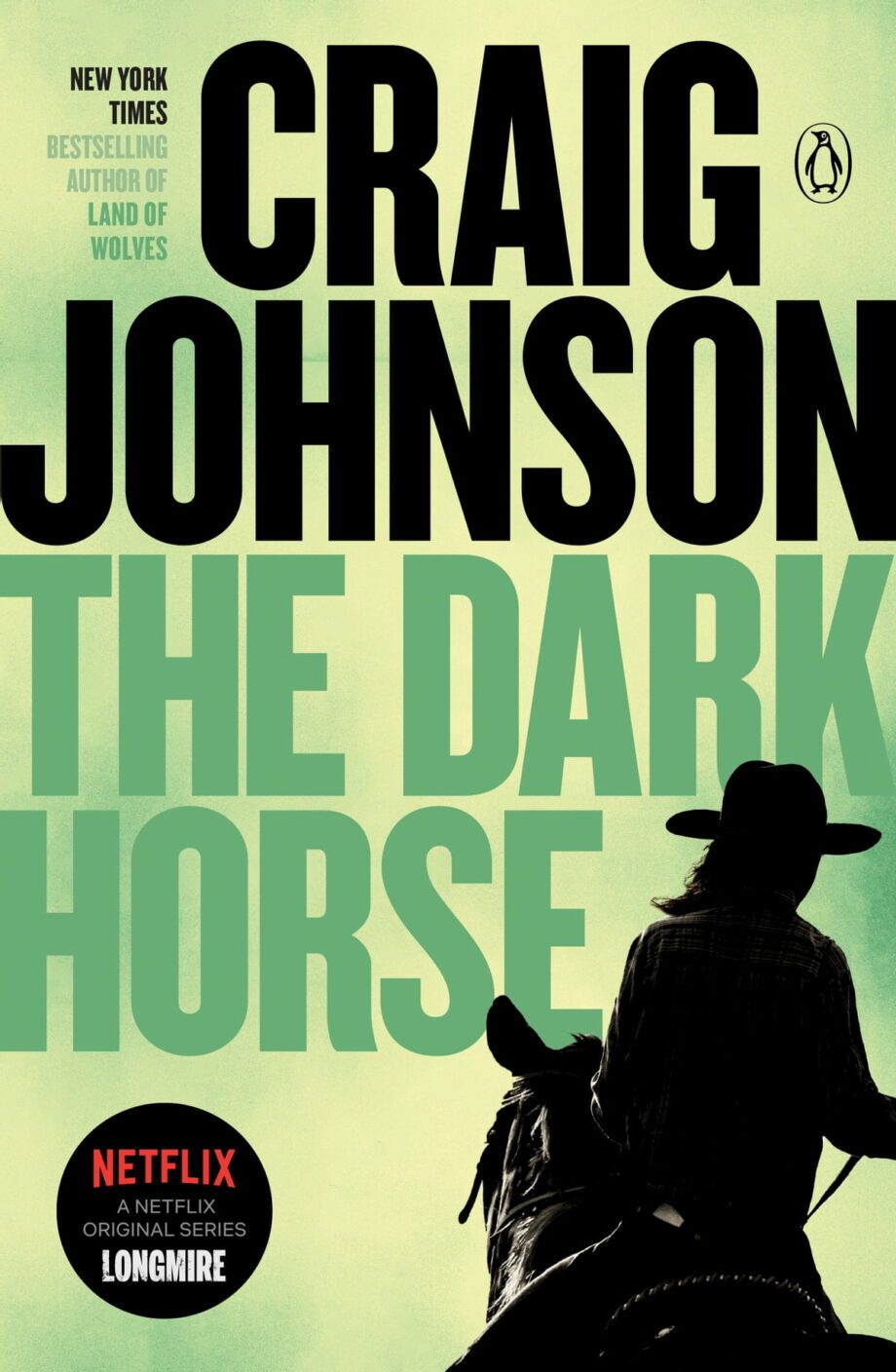 5. The Dark Horse
Wade Barsad is a man with a dubious past. Apparently he locked his wife Mary's horses in their barn and then burned it down. In return she shot him in the head six times — or so the story goes.
Sheriff Walt Longmire doesn't believe that Mary's confession is the truth, and he's determined to dig deeper. Posing as an insurance claims investigator, Walt goes undercover.
He soon discovers that the population of an entire town might have wanted Wade dead. Including a beautiful Guatemalan bartender and a rancher with a taste for liquor, but not so much for honesty.
It's an unfriendly place — something that's fine with Longmire, who is looking for the truth, not friends.
---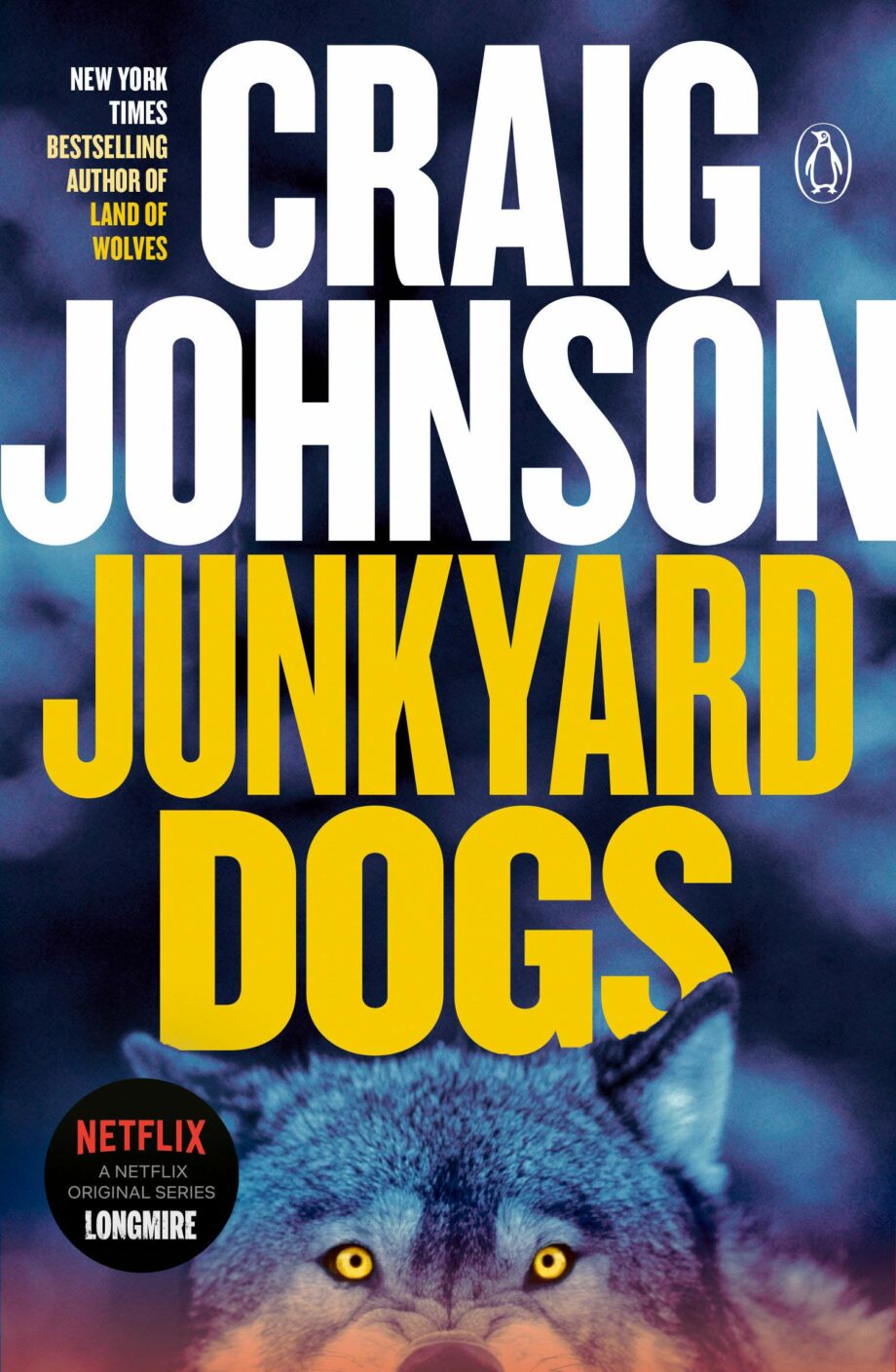 6. Junkyard Dog
Wyoming Sheriff Walt Longmire finds himself in the throes of a modern day range war. Unfortunately, missing body parts and dead developers are only the beginning.
It's a volatile new economy in Durant when the owners of a multi-million dollar development of ranchettes want to get rid of the adjacent Stewart junkyard. The notorious Stewart clan is an adventure unto itself. When conflicts erupt, Walt, Dog, life-long friend Henry Standing Bear, and deputies Santiago Saizarbitoria and Victoria Moretti find themselves in a small town that feels more and more like a high plains pressure cooker.
To complicate matters is an unlikely romance between junkyard patriarch Geo Stewart and a woman with a socially elite background. As well, the outlaw behavior of Geo's grandson Duane and young wife Gina makes for one of the more hilarious entries in the Absaroka County saga.
---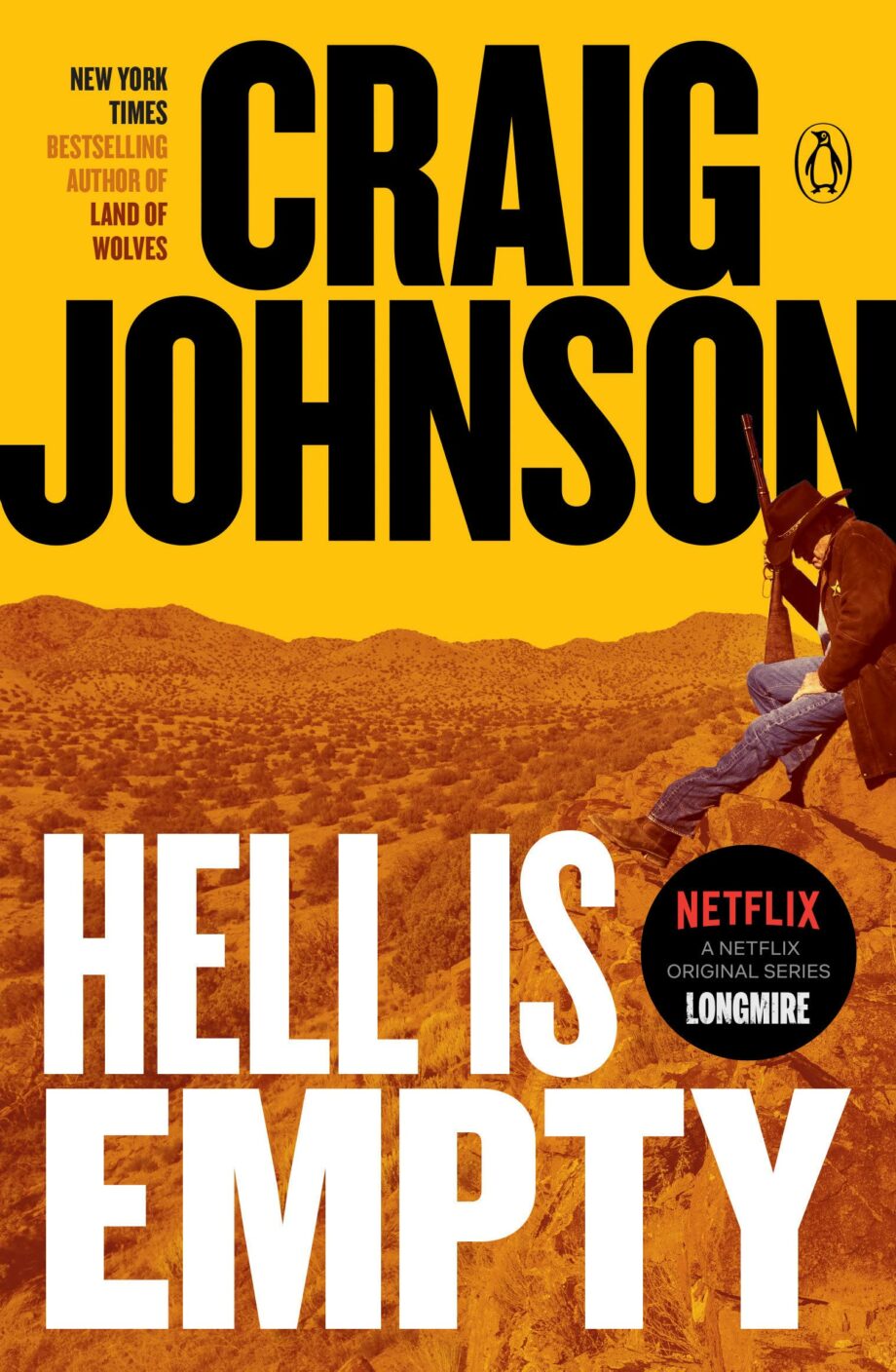 7. Hell Is Empty
Well-read and world-weary, Sheriff Walt Longmire has been maintaining order in Wyoming's Absaroka County for more than thirty years. But now he is pushed to his limits.
Raynaud Shade is an adopted Crow Indian. He has also just confessed to murdering a boy twenty years ago and burying him deep within the Bighorn Mountains.
Walt transports Shade and a group of other convicted murderers through a snowstorm. Then the FBI tells him that the dead body is in his jurisdiction. And the victim's name is White Buffalo.
Guided only by Indian mysticism and a battered paperback of Dante's Inferno, Walt pursues Shade and his fellow escapees into the icy hell of the Cloud Peak Wilderness Area. He cheats death to ensure that justice — both civil and spiritual — is served.
---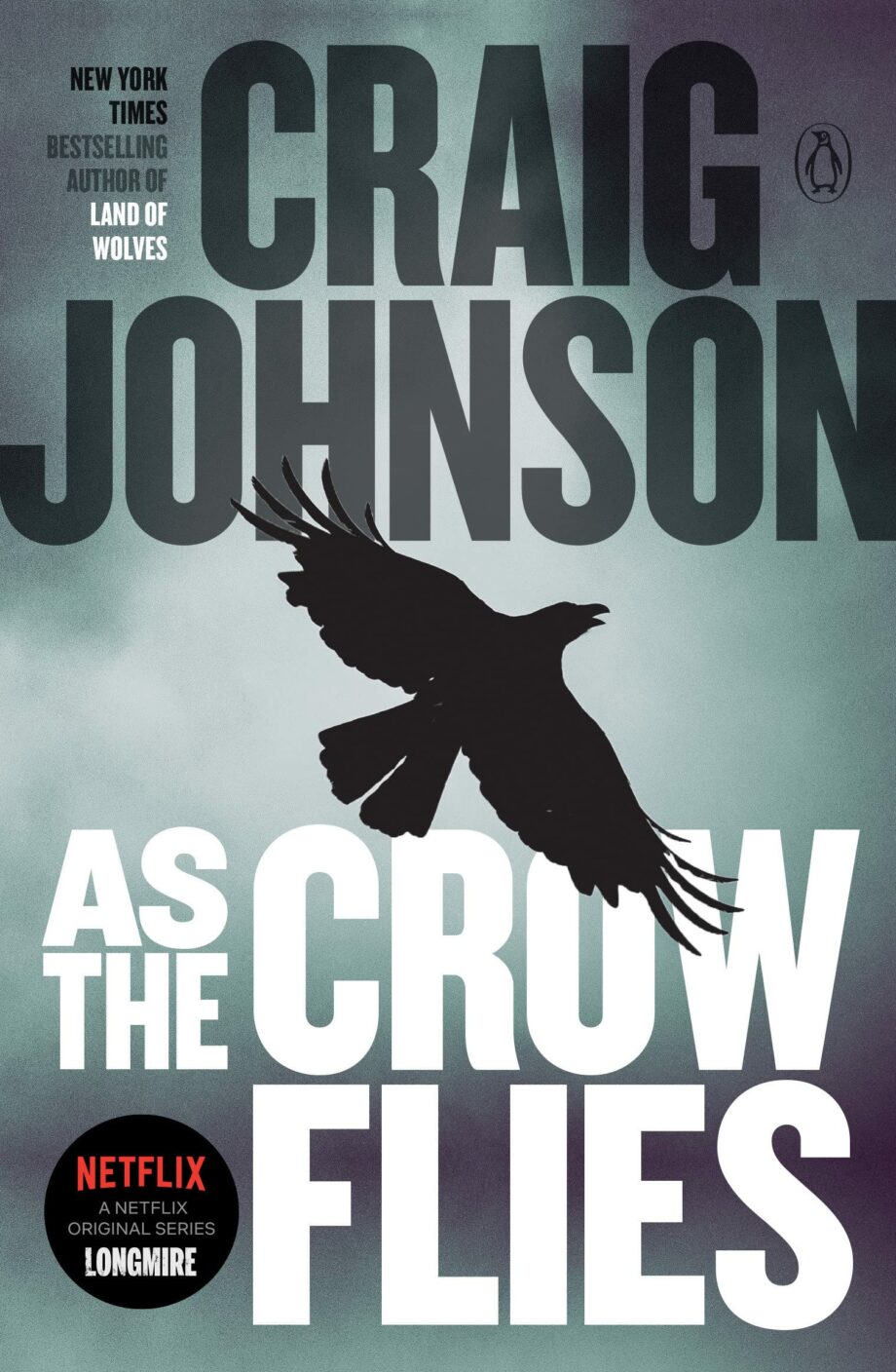 8. As the Crow Flies
In this installment, Wyoming Sheriff Walt Longmire has a more important matter on his mind than cowboys and criminals. Namely that his daughter, Cady, is getting married to the brother of his undersheriff, Victoria Moretti.
Walt and old friend Henry Standing Bear are the de facto wedding planners. Both fear Cady's wrath when the wedding locale arrangements go up in smoke only two weeks before the big event.
The pair set out to find a new site for the nuptials on the Cheyenne Reservation. But their scouting expedition ends in horror as they witness a young Crow woman plummeting from Painted Warrior's majestic cliffs.
It's not Walt's turf, but the newly appointed tribal police chief and Iraqi war veteran, the beautiful Lolo Long, tricks him into helping with the investigation. Walt is stretched thin as he mentors Lolo, attempts to catch the bad guys, and performs his role as father of the bride.
---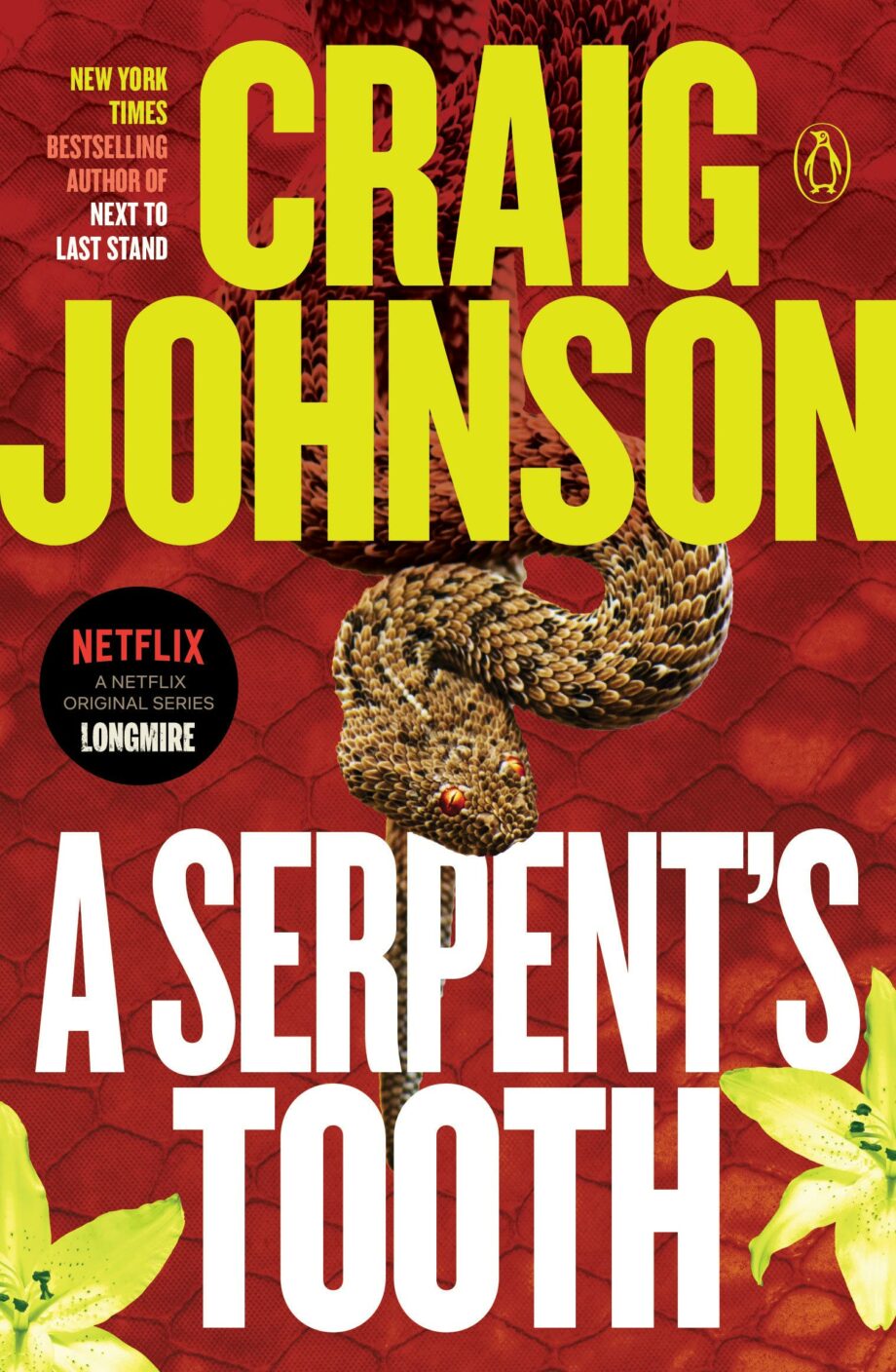 9. A Serpent's Tooth
It's homecoming for the Durant Dogies when Cord Lynear, a Mormon "lost boy" forced off his compound for rebellious behavior, shows up in Absaroka County.
Without much guidance, divine or otherwise, Sheriff Walt Longmire, Victoria Moretti, and Henry Standing Bear search for the boy's mother and find themselves on a high-plains scavenger hunt that ends at the barbed-wire doorstep of an interstate polygamy group.
Run by four-hundred-pound Roy Lynear, Cord's father, the group is frighteningly well armed and very good at keeping secrets.
Walt's got Cord locked up for his own good, but the Absaroka County jailhouse is getting crowded since the arrival of the boy's self-appointed bodyguard, a dangerously spry old man who claims to be blessed by Joseph Smith himself.
As Walt, Vic, and Henry butt heads with the Lynears, they hear whispers of Big Oil and the CIA and fear they might be dealing with a lot more than they bargained for.
---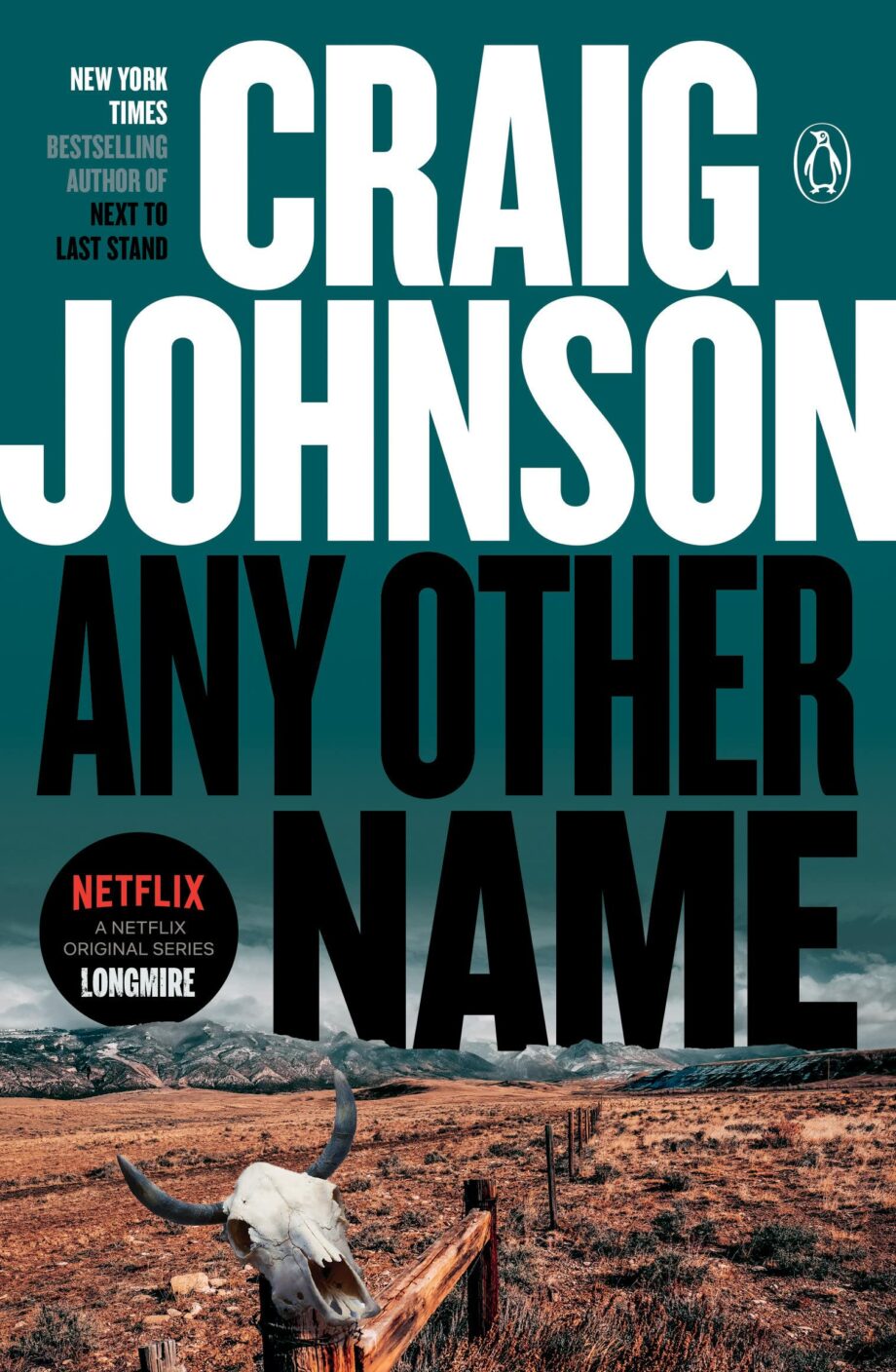 10. Any Other Name
Walt is sinking into high-plains winter discontent when his former boss, Lucian Conally, asks him to take on a mercy case in an adjacent county. Detective Gerald Holman is dead and Lucian wants to know what drove his old friend to take his own life.
With the clock ticking on the birth of his first grandchild, Walt learns that the by-the-book detective might have suppressed evidence concerning three missing women.
Digging deeper, Walt uncovers an incriminating secret so dark that it threatens to claim other lives even before the sheriff can serve justice—Wyoming style.
---
Final Thoughts
So now you know how to read the Walt Longmire books in order. While you can of course read the books in any order you choose, reading them in publication order will allow you to best follow Longmire's character progression and development in a linear path. We hope you enjoy reading these mystery crime thrillers — and maybe we'll see you on the trail.
Looking for more books in order?
Check out this list of the C.J. Box books in order or William Kent Krueger books in order.