Most notable of all the Tony Hillerman books in order is his Leaphorn and Chee series. This mystery thriller series not only dives deep into murder and crime, but also into the rich culture of the Navajo.
Hillerman weaves together the stories of Joe Leaphorn and Jim Cree as they investigate murders within their jurisdiction and beyond with a supernatural twist of Indigenous heritage and lore. It creates a compelling series to dive into, and one that is still being written today despite Hillerman's passing in 2008.
So, keep reading to find out who picked up the helm of his popular series and about all the Tony Hillerman books in order.
Who is Tony Hillerman?
Most of Tony Hillerman's works, whether fiction or nonfiction, pertain to Indigenous culture within what is now the southwestern region of the US.
He was born in Sacred Heart, Oklahoma in 1925 and spent most of his adolescence attending school with the local Indigenous communities, which founded a deep appreciation for the culture. His upbringing would later become apparent within the themes and subject matter of his books.
But before he became an author Hillerman first enlisted in the army during the Second World War and was a mortarman within the 103rd Infantry Division, accumulating many awards and distinctions for his service.
Following his military service, Hillerman became a journalist. He worked as a journalist for more than a decade before he got his master's degree and began teaching journalism at the University of New Mexico. Hillerman lived in New Mexico until his death in 2008.
During that time between becoming a journalism professor and his death, Hillerman began to write. He found his voice in writing murder mysteries that wove together compelling crafty crimes and Navajo culture with his debut. That book, The Blessing Way, would begin the series he would write for the rest of his life, before his daughter, Anne Hillerman, began writing the series following his death.

Awards and Recognition
Hillerman's appreciation for Indigenous culture and heritage is apparent in each of his Leaphorn and Chee novels, as well as in many of his nonfiction books. But, importantly, that focus blends seamlessly into his murder mystery investigations in a way that feels authentic. There is a deep undercurrent of respect throughout his portrayal of the myth and tradition presented in his books.
In addition to winning an Edgar Award for his second Leaphorn and Chee novel, Dance Hall of the Dead, Hillerman also received the Mystery Writers of America's Grand Master Award in 1991. He also later received the Navajo Tribes' Special Friends of Dineh Award for his depiction and representation of the Navajo people.
Tony Hillerman Adaptations
There have also been a handful of adaptations of Tony Hillerman's books. Firstly was a theatrical movie adaptation of The Dark Wind in 1991 starring Fred Ward as Joe Leaphorn and Lou Diamond Phillips as Jim Cree.
Next was Skinwalkers in 2002 starring Wes Studi as Joe Leaphorn and Adam Beach as Jim Chee. Studi and Beach also star as Joe Leaphorn and Jim Chee in the 2003 movie adaptation of A Thief of Time and the 2004 movie adaptation of Coyote Waits.
But more recently in 2022 Hillerman's works were adapted into a TV series: Dark Winds. It stars Zahn McClarnon as Joe Leaphorn and Kiowa Gordon as Jim Chee. Executive producers on the project include big names such as Robert Redford, George R.R. Martin, Chris Eyre, and Zahn McClarnon.
The first season primarily adapts The Listening Woman and People of Darkness. It has already been renewed for a second season.
Tony Hillerman Books in Order
Leaphorn and Chee Books
The majority of Tony Hillerman's works are his Leaphorn and Chee books. These books follow Joe Leaphorn and Jim Chee, Navajo tribal police offices in the southwestern US. However, Jim Chee doesn't actually appear until the fourth book in the series: The People of Darkness.
While each book follows its own murder mystery, there is additional benefit to reading these Tony Hillerman books in order. Firstly would be the proper introduction of characters in the order Hillerman intended, mainly the duo Leaphorn and Chee.
The pair have a great working relationship and work well off one another. Hillerman introduces Indigenous culture and lore throughout his works. While Leaphorn is more skeptical about anything of a supernatural origin, Chee is a shaman and leans into that lore and history. When together on a case this creates a fun and enticing dynamic.
While Hillerman died in 2008, his daughter Anne Hillerman has continued writing this series in his stead. The titles with an asterisk below are the books Anne Hillerman has written. Beginning with Rock with Wings the series title also expanded to be Leaphorn, Chee, and Manuelito.
* Indicates books written by Anne Hillerman.
Standalone Novels
If you're interested in reading more by Tony Hillerman, he also wrote two standalones. The first draws from his career as a journalist with the story of a reporter who finds his best friend's dead body and becomes personally involved in the investigation. While Finding Moon is a mystery thriller that follows one man's journey to find the niece he never knew he had.
The Fly on the Wall (1971)
Finding Moon (1995)
Children's Books
Hillerman also wrote two children's books. The first draws on a Zuni myth and is suitable for adults and children ten years old and up. The second is a retelling of another southwestern classic children's tale which is illustrated by Navajo artist Ernest Franklin.
The Boy Who Made Dragonfly (1972)
Nonfiction Books
As already mentioned, Tony Hillerman is known for his depictions of Navajo and Indigenous culture. If you would like to learn more about the areas in which he lived, his life, and said culture, he also published many works of nonfiction throughout his life.
Anthologies
Finally, Tony Hillerman also contributed to or edited a handful of anthologies throughout the years. So, if you enjoy his writing and short stories, these will be perfect to check out.
A Summary of Tony Hillerman Books in Order
If you would like to learn a little bit more about the Leaphorn and Chee series before you begin, below you will find summaries to the first ten novels. The summaries will introduce you to these Tony Hillerman books in order.
As each book follows a new murder mystery, the below summaries will not contain spoilers to the overarching series. However, you still should read these books in order for the best possible reading experience.
---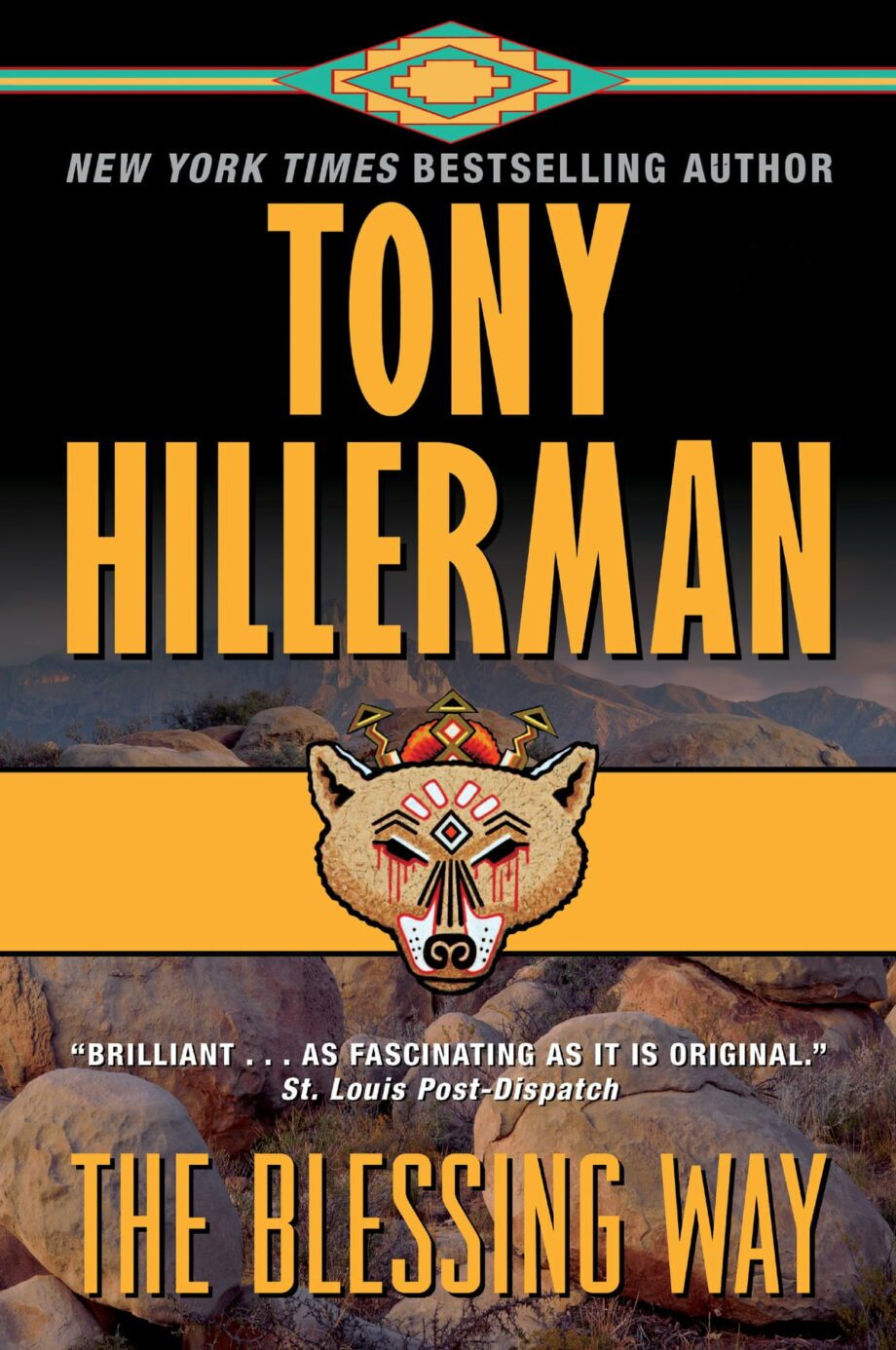 1. The Blessing Way
Homicide is always an abomination, but there is something exceptionally disturbing about this victim. Discovered in a high lonely place, it is a corpse with a mouth full of sand, which has been abandoned at a crime scene seemingly devoid of tracks or useful clues.
Though it goes against his better judgment, Navajo Tribal Police Lieutenant Joe Leaphorn cannot help but suspect the hand of a supernatural killer. There is palpable evil in the air, and Leaphorn's pursuit of a Wolf-Witch is leading him where even the bravest men fear, on a chilling trail that winds perilously between mysticism and murder.
---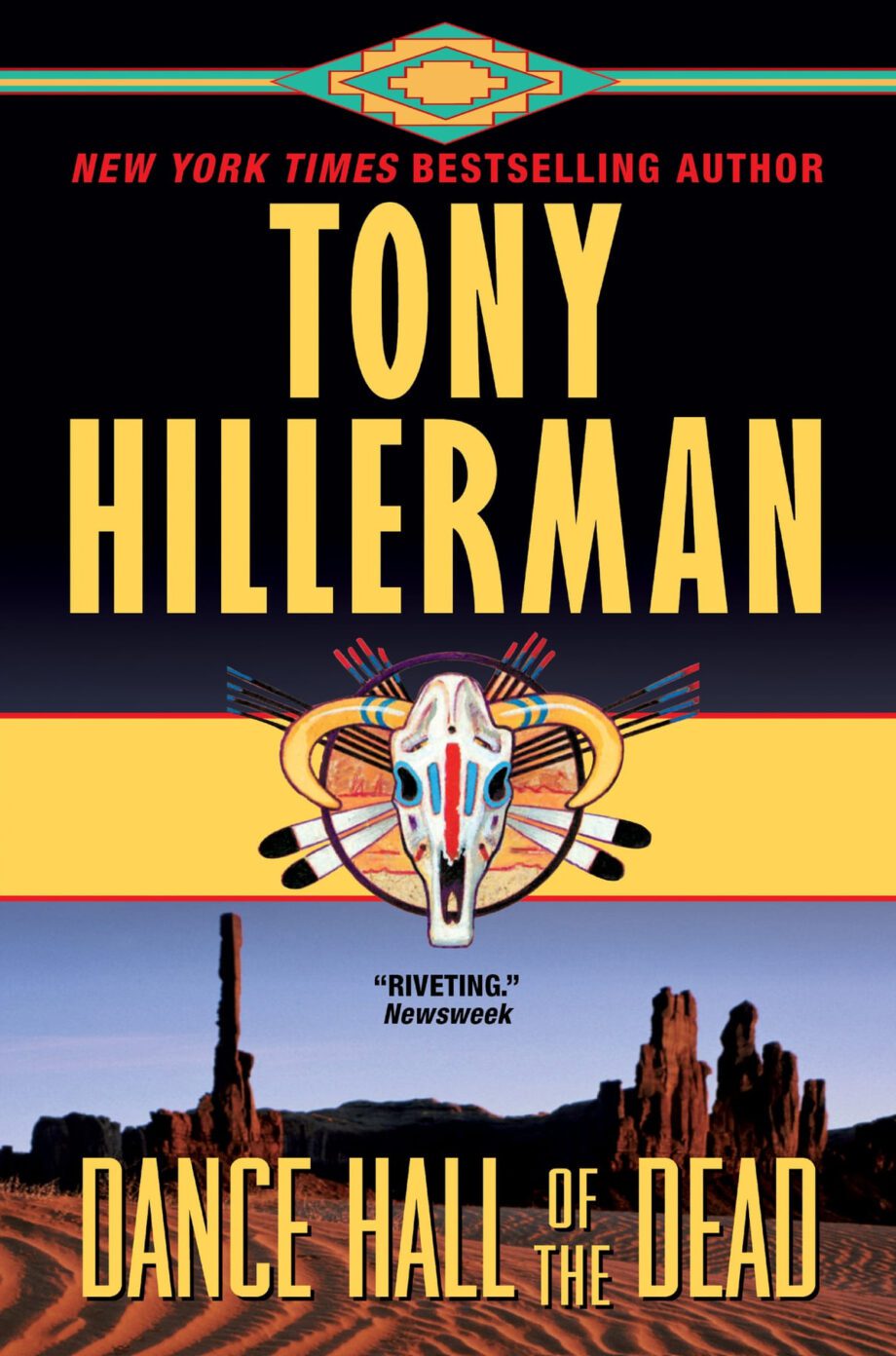 2. Dance Hall of the Dead
Two Native-American boys have vanished into thin air, leaving a pool of blood behind them. Lieutenant Joe Leaphorn of the Navajo Tribal Police has no choice but to suspect the very worst. The blood that stains the parched New Mexican ground once flowed through the veins of one of the missing, a young Zuñi.
But his investigation into a terrible crime is being complicated by an important archaeological dig…and a steel hypodermic needle. And the unique laws and sacred religious rites of the Zuñi people are throwing impassable roadblocks in Leaphorn's already twisted path, enabling a craven murderer to elude justice or, worse still, to kill again.
---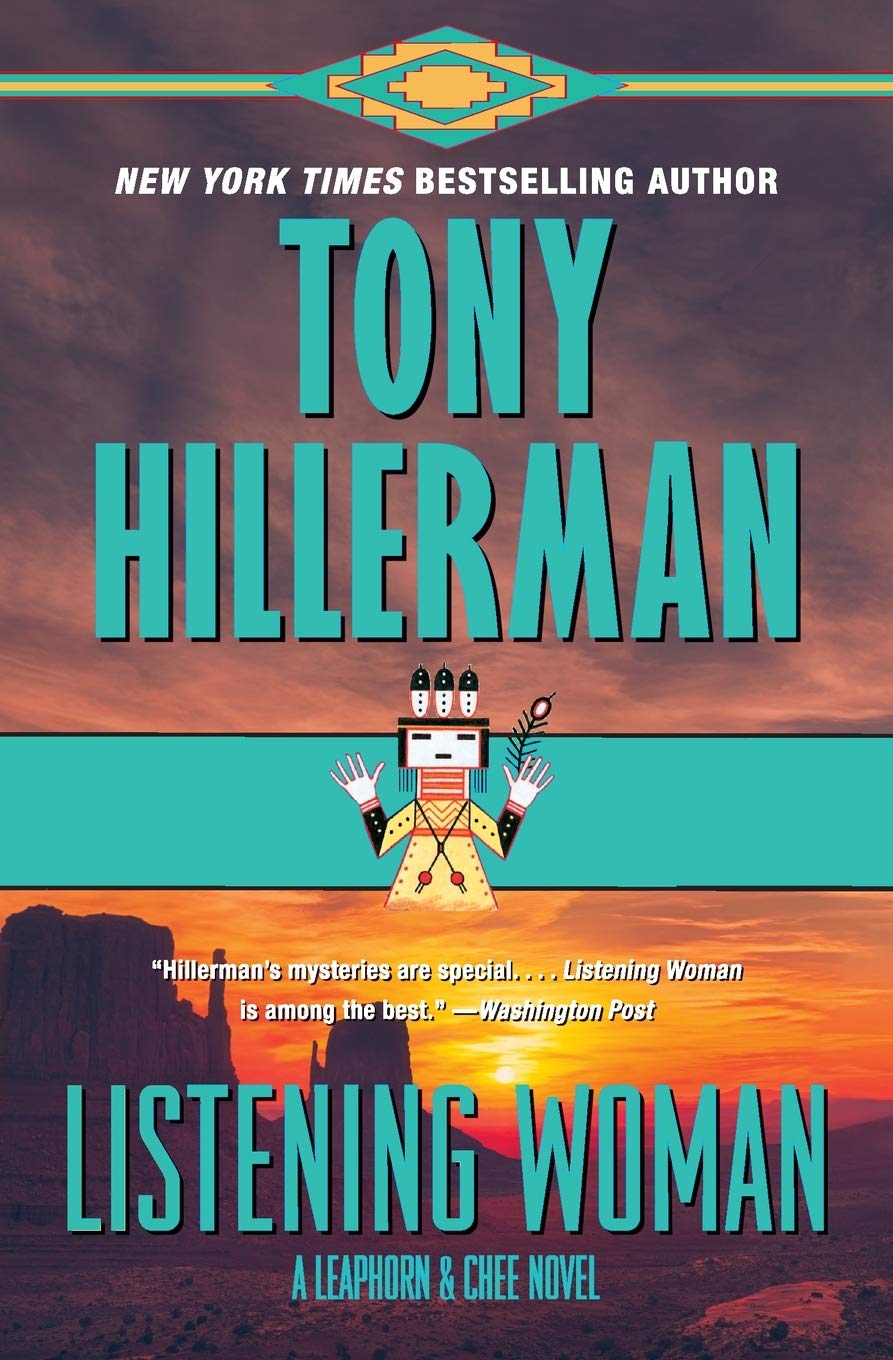 3. Listening Woman
The blind shaman called Listening Woman speaks of witches and restless spirits, of supernatural evil unleashed. But Lieutenant Joe Leaphorn of the Navajo Tribal Police is sure the monster who savagely slaughtered an old man and a teenage girl was human.
The solution to a horrific crime is buried somewhere in a dead man's secrets and in the shocking events of a hundred years past. To ignore the warnings of a venerable seer, however, might be reckless foolishness when Leaphorn's investigation leads him farther away from the comprehensible. And closer to the most brutally violent confrontation of his career.
---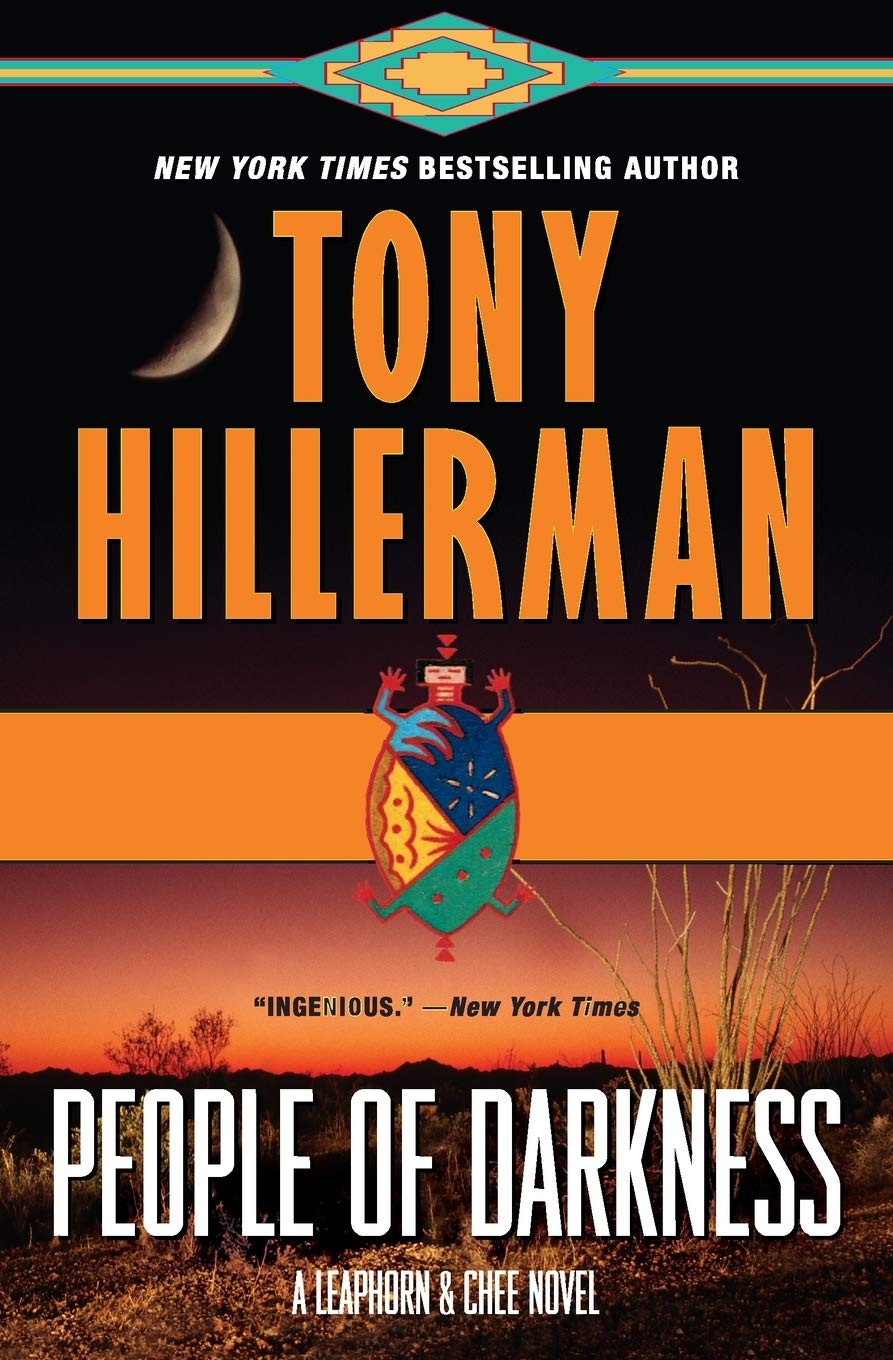 4. People of Darkness
Who would murder a dying man? Why would someone steal a box of rocks? And why would a rich man's wife pay $3,000 to get them back?
These questions haunt Sgt. Jim Chee of the Navajo Tribal Police as he journeys into the scorching Southwest. But there, out in the Bad Country, a lone assassin waits for Chee to come seeking answers, waits ready and willing to protect a vision of death that for thirty years has been fed by greed and washed in blood.
---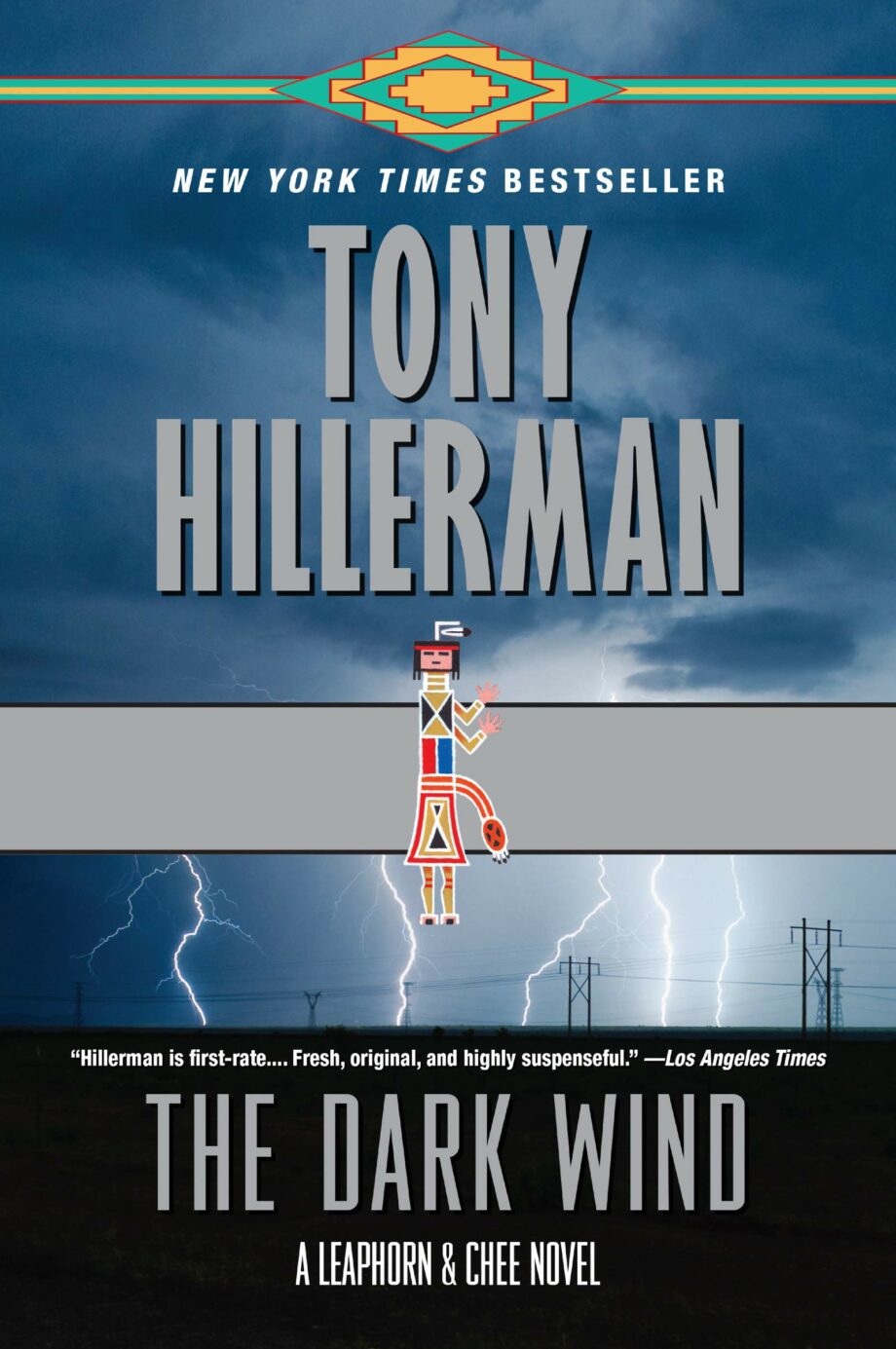 5. The Dark Wind
A corpse whose palms and soles have been "scalped" is only the first in a series of disturbing clues. Next there is an airplane's mysterious crash in the nighttime desert, a bizarre attack on a windmill, and then a vanishing shipment of cocaine. Sgt. Jim Chee of the Navajo Tribal Police is trapped in the deadly web of a cunningly spun plot driven by Navajo sorcery and white man's greed.
---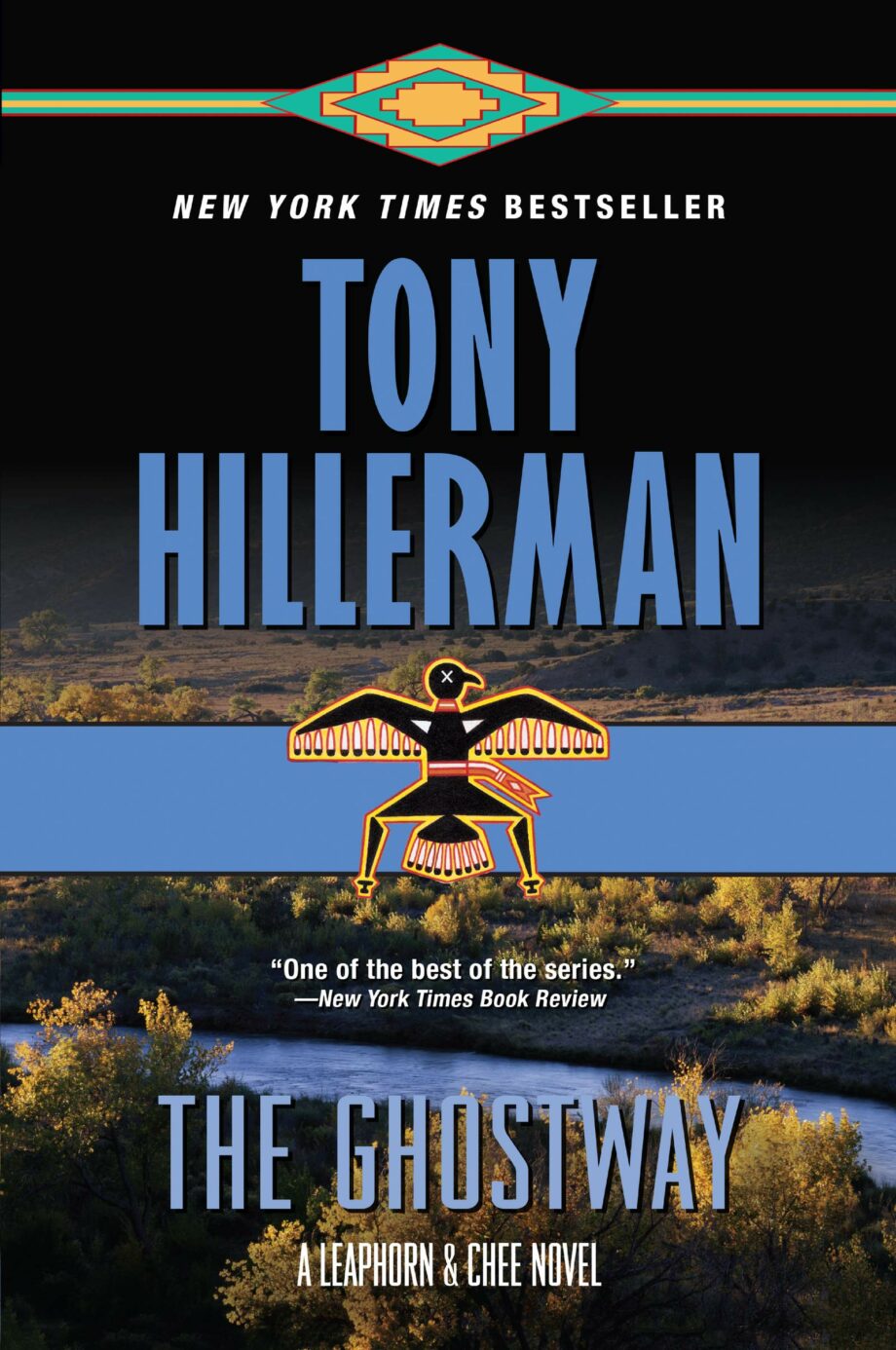 6. The Ghostway
Old Joseph Joe sees it all. Two strangers spill blood at the Shiprock Wash-O-Mat. But only one dies. The other drives off into the dry lands of the Big Reservation, but not before he shows the old Navajo a photo of the man he seeks.
This is all Tribal Policeman Jim Chee needs to set him off on an odyssey that moves from a trapped ghost in an Indian hogan to the seedy underbelly of L.A. to an ancient healing ceremony where death is the cure, and into the dark heart of murder and revenge.
---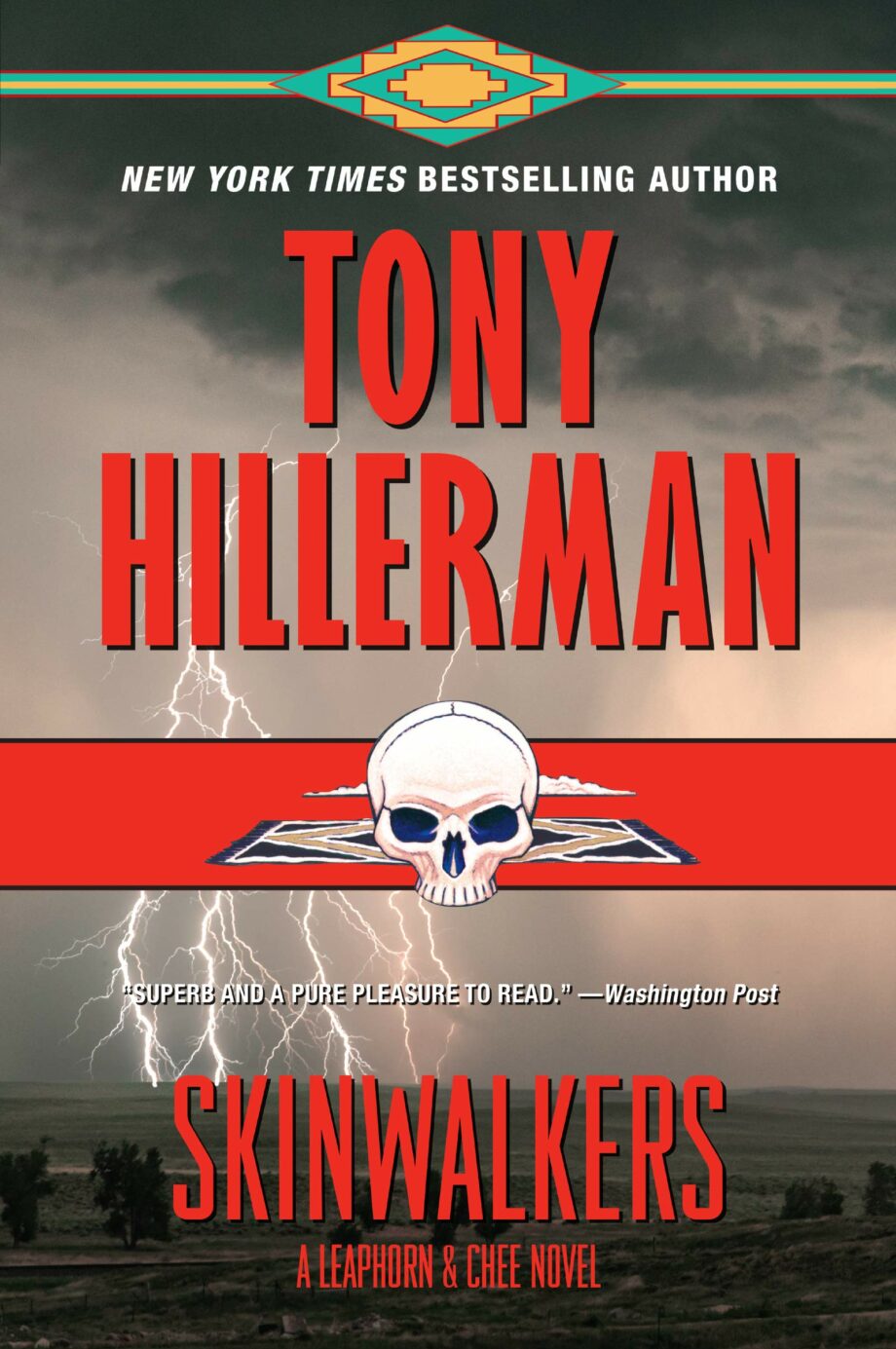 7. Skinwalkers
Navajo Tribal Police Officer Jim Chee and Lieutenant Joe Leaphorn investigate murders that lead them into spine-tingling and mystical world of Navajo witchcraft. Three unsolved homicides and an attempt on Chee's life have left the Navajo Tribal Police baffled.
Are the murders somehow connected, even though they occurred 120 miles apart? Or are they random acts of violence?
---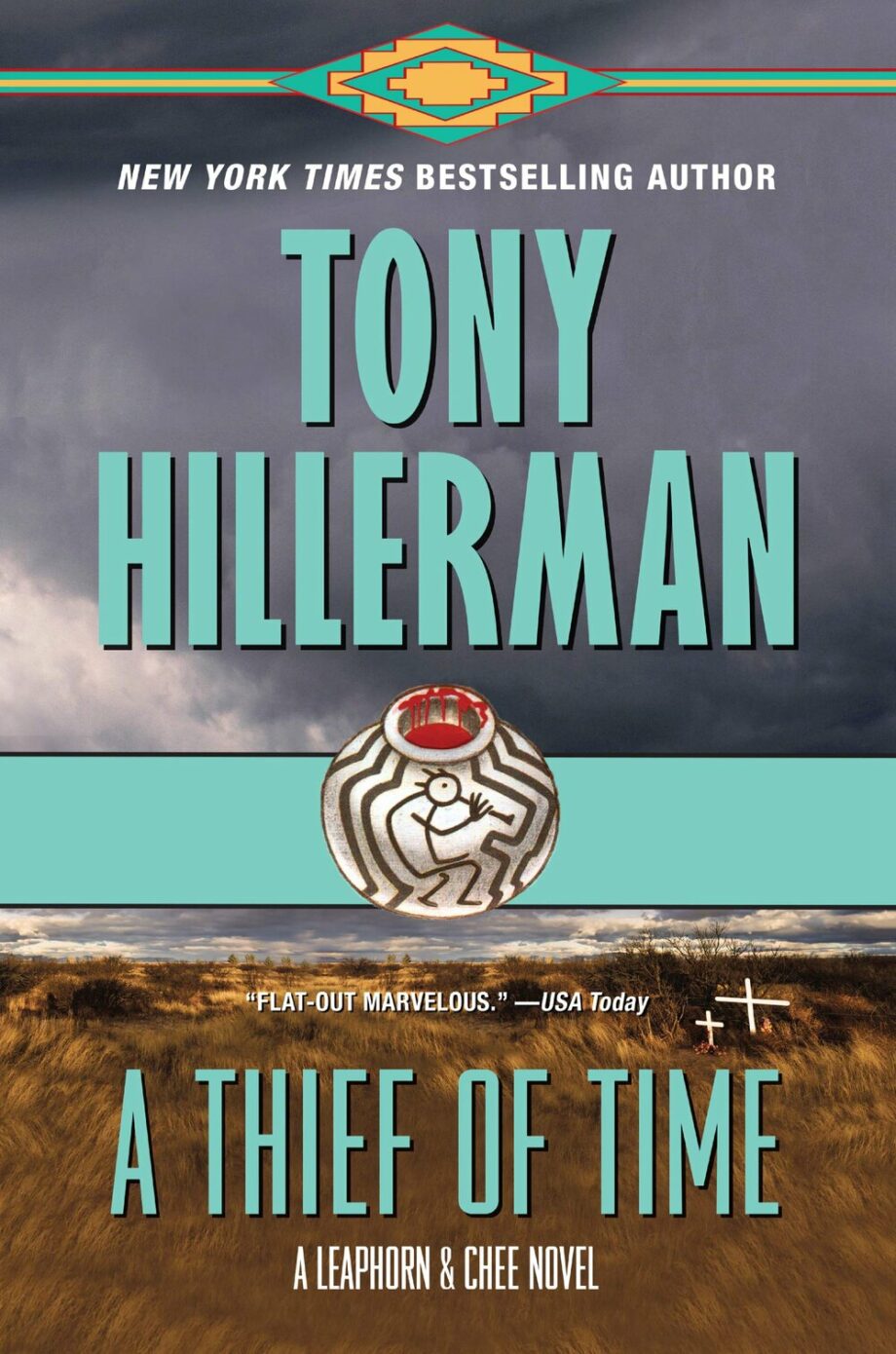 8. A Thief of Time
At a moonlit Indian ruin where "thieves of time" ravage sacred ground in the name of profit, a noted anthropologist vanishes while on the verge of making a startling, history-altering discovery. Amid stolen goods and desecrated bones, two corpses are discovered, shot by bullets fitting the gun of the missing scientist.
There are modern mysteries buried in despoiled ancient places, and Navajo Tribal Policemen Leaphorn and Chee must plunge into the past to unearth an astonishing truth and a cold-hearted killer.
Hillerman paints a stunning portrait of the psychology of murder — and also offers a heart-rending example of love and forgiveness.
---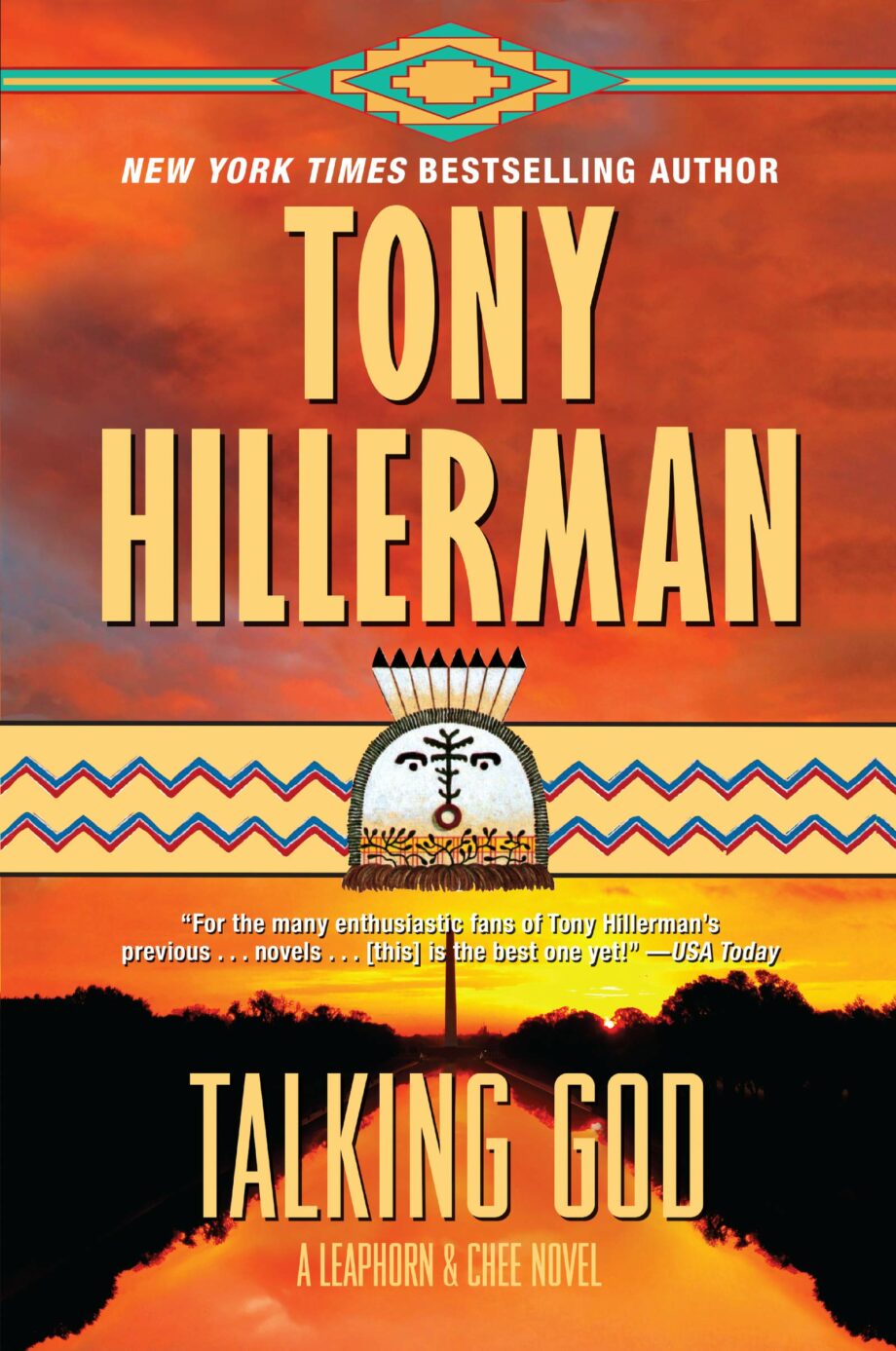 9. Talking God
A grave robber and a corpse reunite Navajo Tribal Police Lt. Joe Leaphorn and Officer Jim Chee.
As Leaphorn seeks the identity of a murder victim, Chee is meanwhile arresting Smithsonian conservator Henry Highhawk for ransacking the sacred bones of his ancestors. As the layers of each case are peeled away, it becomes shockingly clear that they are connected, that there are mysterious others pursuing Highhawk, and that Leaphorn and Chee have entered into the dangerous arena of superstition, ancient ceremony, and living gods.
---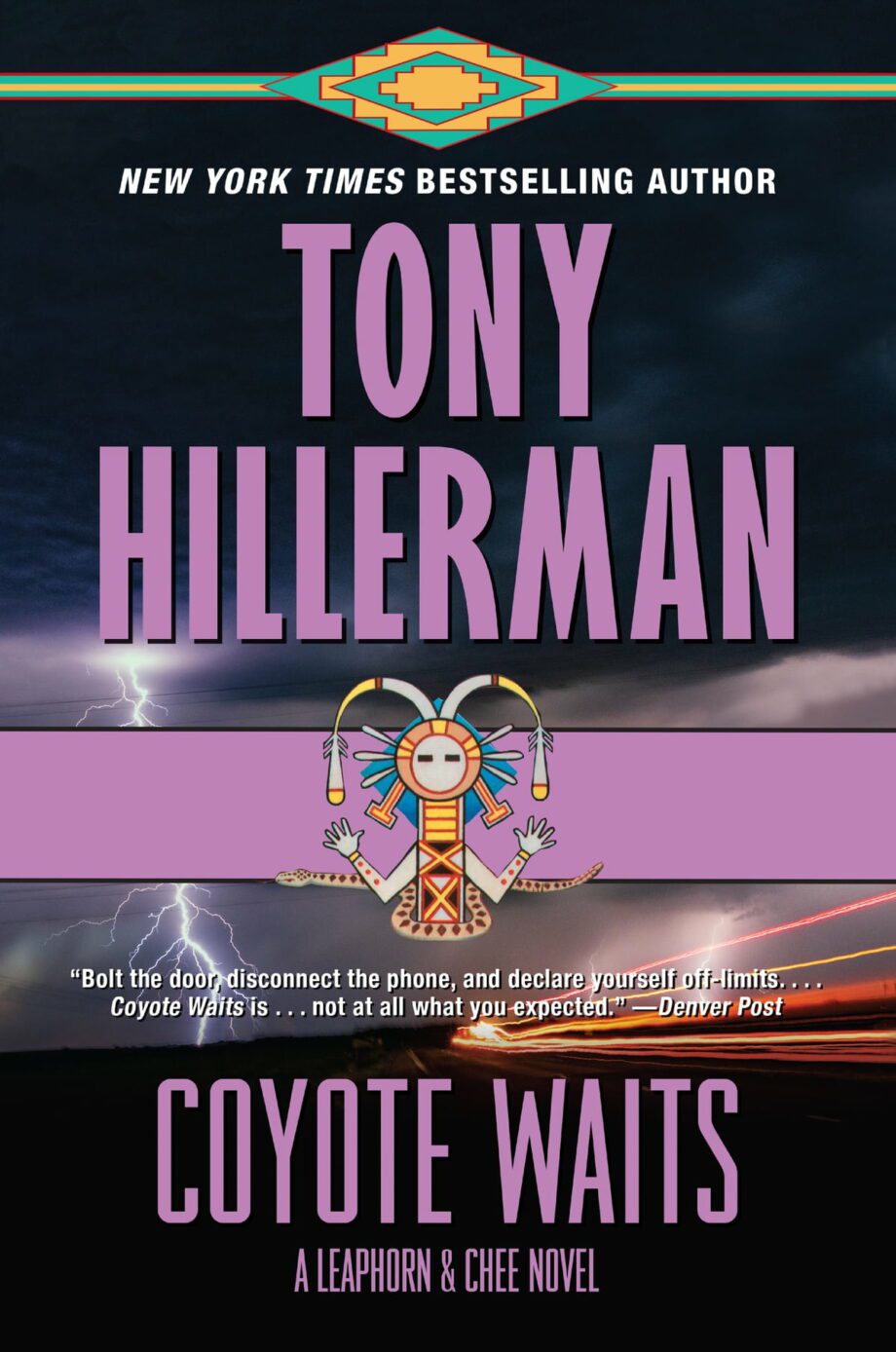 10. Coyote Waits
The car fire didn't kill Navajo Tribal Policeman Delbert Nez — a bullet did. And the old man in possession of the murder weapon is a whiskey-soaked shaman named Ashie Pinto. Officer Jim Chee is devastated by the slaying of his good friend Del, and confounded by the prime suspect's refusal to utter a single word of confession or denial.
Lieutenant Joe Leaphorn believes there is much more to this outrage than what appears on the surface, as he and Jim Chee set out to unravel a complex weave of greed and death that involves a historical find and a lost fortune. But the hungry and mythical trickster Coyote is waiting, as always, in the shadows to add a strange and deadly new twist.
---
Final thoughts on Tony Hillerman books in order
Reading the Tony Hillerman books in order will introduce you to his two Navajo detectives as they navigate murder mysteries throughout southwestern America. He brilliantly weaves together Indigenous lore and myth with his crimes to create a compelling and engaging story.
Looking for more books in order?
Check out this list of the C.J. Box books in order.