Deborah Crombie is well-known for her British police procedurals. If you're looking for the ultimate guide on all the Deborah Crombie books in order, you've come to the right place.
This Texas-born author weaves together intriguing murder mysteries that her loveable characters at the Scotland Yard, Duncan Kincaid and Gemma Jones, must solve.
Before we dive into the list of Deborah Crombie books in order, let's learn a little bit more about the author herself.
Who is Deborah Crombie?
As already mentioned, Deborah Crombie is the bestselling author of the Duncan Kincaid and Gemma Jones series, which takes place in Britain. Although she was born in Dallas, Texas and raised in a suburb of the city, Crombie says a post-university trip to England cemented a life-long passion for Britain. This is apparent in the setting of her novels.
While Crombie's maternal grandmother taught her to read at the young age of four, her path to becoming an author was not straight-forward. She initially dropped out of high school at 16 before graduating from Austin College with a biology degree.
Crombie then worked in advertising and newspapers before immigrating to the UK with her first husband and living in Edinburgh, Scotland and Chester, England.
However, Crombie moved back to Texas and it was on a subsequent return trip to England that she was inspired to pen the first Duncan Kincaid and Gemma Jones novel after a trip to Yorkshire. Her debut novel, A Share in Death, was nominated for Best First Novel in 1993 by the Agatha and Macavity awards.
Eighteen books later, and with the twentieth Duncan Kincaid and Gemma Jones novel forthcoming next year, Crombie has accumulated many more nominations and awards.
Crombie travels back to England several times a year, but now once again lives near Dallas in McKinney, Texas with her second husband, two dogs, and two cats.
Deborah Crombie Books in Order
Duncan Kincaid and Gemma Jones Series
This series begins by following Detective Superintendent Duncan Kincaid and Sergeant Gemma Jones of the Scotland Yard in London, England as they work together to solve perplexing murder cases.
As is the case with most mystery series, it's not absolutely necessary to read the following books in publication order. Each book will have the murder mystery resolved by the novel's conclusion. However, as is often the case with a long-spanning series, these characters have changed since their first introduction nearly 30 years ago.
With that in mind, reading the Deborah Crombie books in order of publication will offer you the best reading experience. In this order you will be introduced to the characters in the original sequence, watch their relationship develop, and also avoid any potential spoilers for events that occur later in the series.
The publication order of the Deborah Crombie books in order is the same as the chronological.
A Share in Death (1993)
All Shall Be Well (1994)
Leave the Grave Green (1995)
Mourn Not Your Dead (1996)
Dreaming of the Bones (1997)
Kissed a Sad Goodbye (1999)
A Finer End (2001)
And Justice There is None (2002)
Now May You Weep (2003)
In a Dark House (2005)
Water Like a Stone (2007)
Where Memories Lie (2008)
Necessary as Blood (2009)
Nocturne (2012) (Short Story – No longer available)
No Mark Upon Her (2012)
The Sound of Broken Glass (2013)
To Dwell in Darkness (2014)
Garden of Lamentations (2017)
A Bitter Feast (2019)
A Killing of Innocents (Expected: February 7, 2023)
Other Works
In addition to her Duncan Kincaid and Gemma Jones series, Deborah Crombie has also contributed to two other books. The Sunken Sailor is a collaborative novel by 14 authors, each picking up where the previous left off. Next, Echoes of Sherlock Holmes is an anthology of short stories inspired by Sherlock Holmes and Sir Arthur Conan Doyle.
The Sunken Sailor (2004)
Echoes of Sherlock Holmes (2016)
Summary of Deborah Crombie Books in Order
If you're now eager to read the Deborah Crombie books in order for the first time, or are looking for a refresher to pick up where you left off, here are the summaries for the first 10 books in the Duncan Kincaid and Gemma Jones series. It is important to note that if you haven't read this series before some of the summaries below will contain spoilers for previous installments.
---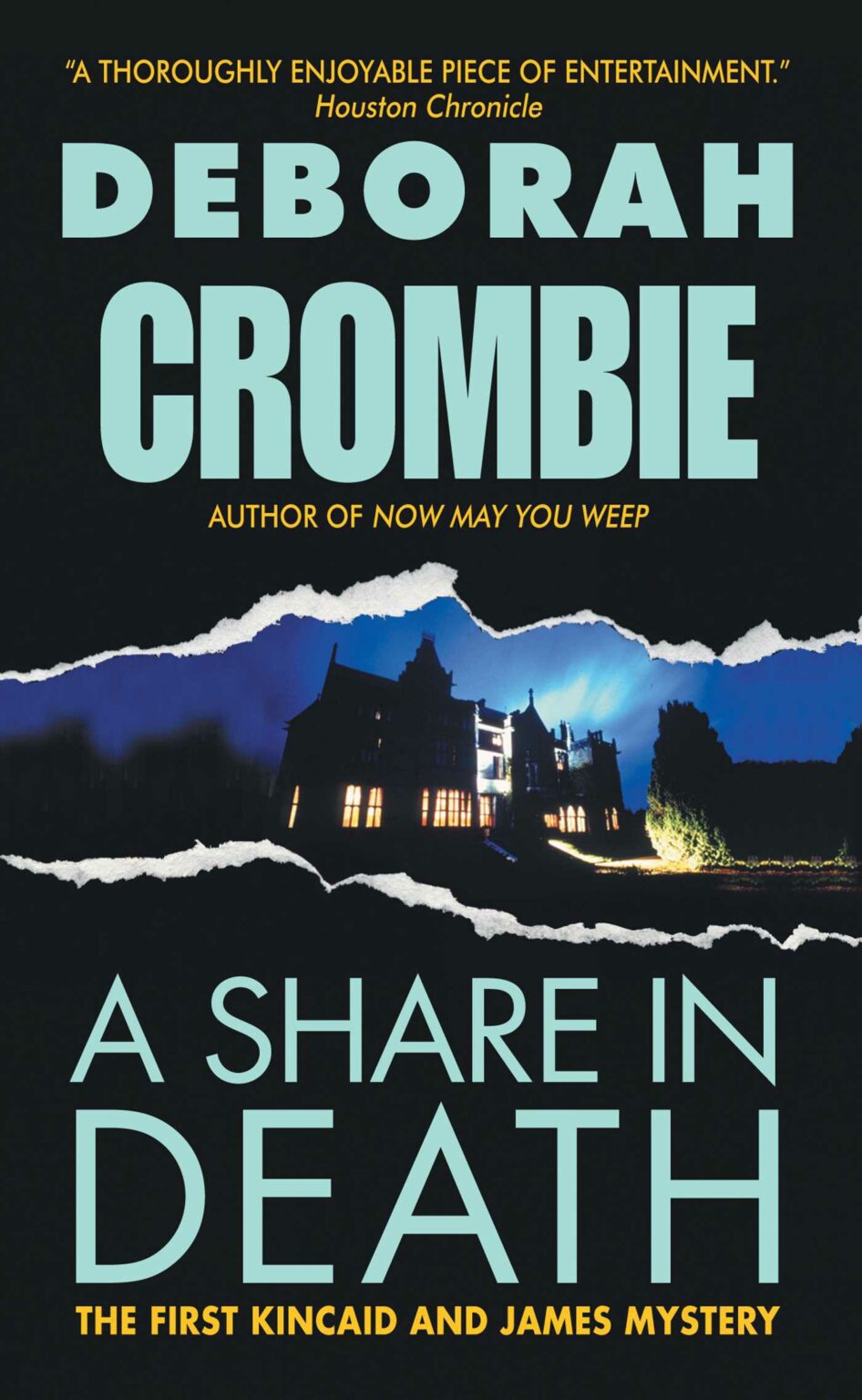 1. A Share in Death
A week's holiday in a luxurious Yorkshire time-share is just what Scotland Yard's Superintendent Duncan Kincaid needs. But the discovery of a body floating in the whirlpool bath ends Kincaid's vacation before it begins.
One of his new acquaintances at Followdale House is dead; another is a killer. Despite a distinct lack of cooperation from the local constabulary, Kincaid's keen sense of duty won't allow him to ignore the heinous crime. It impels him to send for his enthusiastic young assistant, Sergeant Gemma James.
But the stakes are raised dramatically when a second murder occurs. Now, Kincaid and James find themselves on a hunt for a fiendish felon who enjoys homicide a bit too much.
---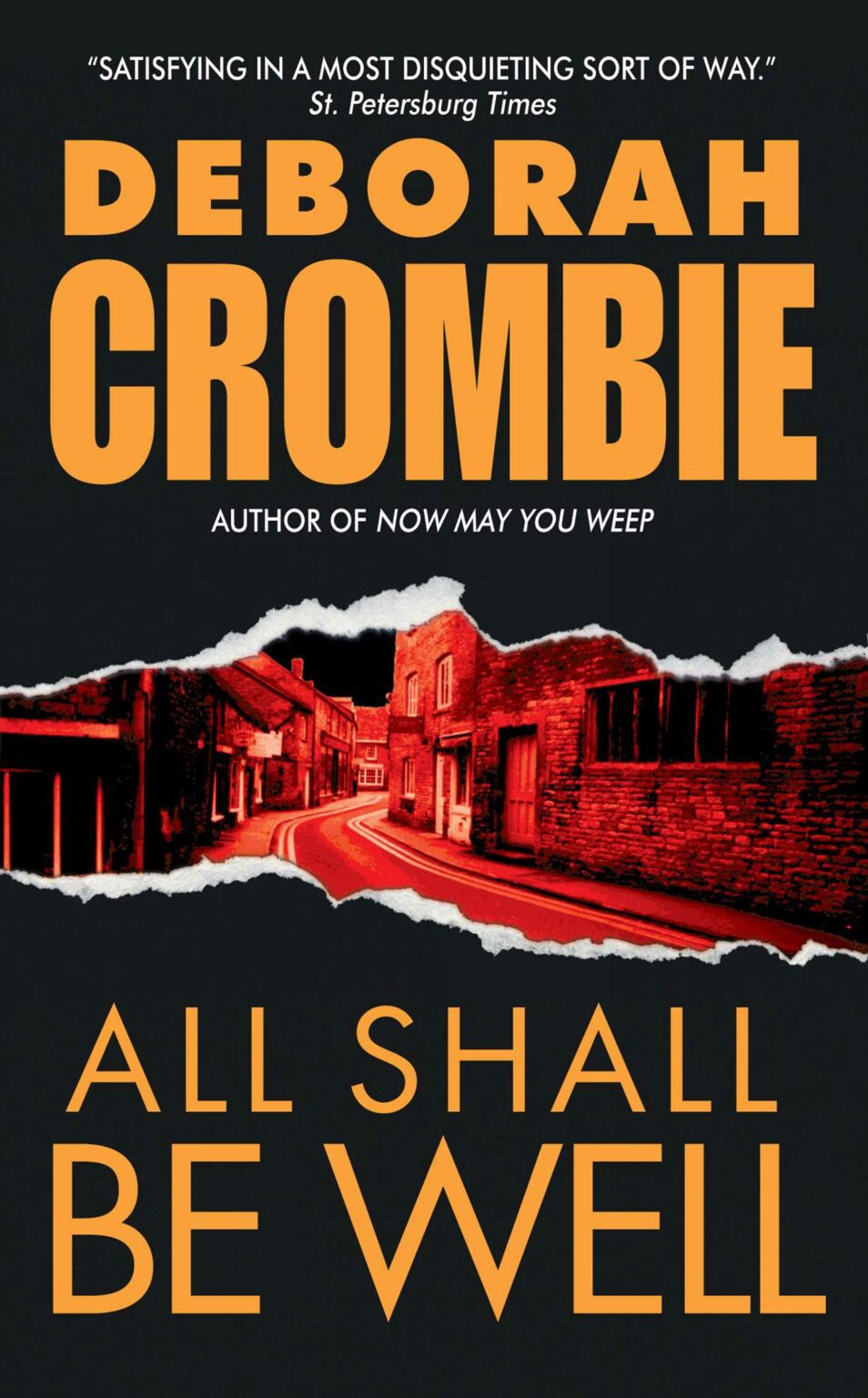 2. All Shall Be Well
Perhaps it is a blessing when Jasmine Dent dies in her sleep. At last an end has come to the suffering of a body horribly ravaged by disease. It may well have been suicide; she had certainly expressed her willingness to speed the inevitable.
But small inconsistencies lead her neighbor, Superintendent Duncan Kincaid, to a startling conclusion: Dent was murdered. But if not for mercy, why would someone destroy a life already doomed?
As Kincaid and his appealing assistant Sergeant Gemma James sift through the dead woman's strange history, a troubling puzzle emerges. It is a bizarre amalgam of charity and crime. And also of the blinding passions that can drive the human animal to perform cruel and inhuman acts.
---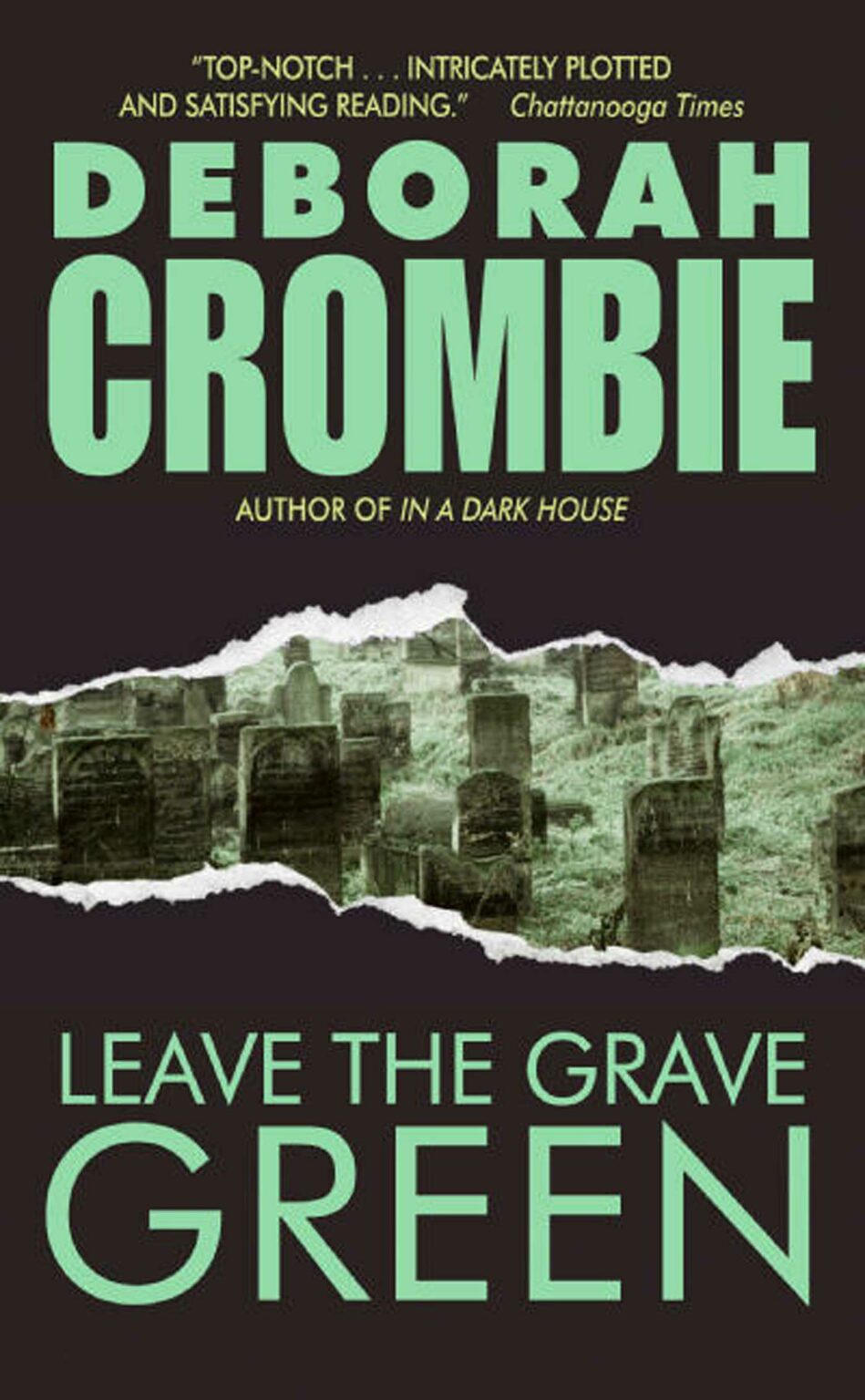 3. Leave the Grave Green
Connor Swann is the dissolute son-in-law of renowned and influential Sir Gerald and Dame Caroline Asherton. When he is found floating in a Thames River lock, the circumstances eerily recall a strangely similar tragedy.
That is because 20 years ago, the Ashertons' young son, Matthew, a musical prodigy, drowned in a swollen stream while in the company of his sister Julia — Connor Swann's wife.
Police Superintendant Duncan Kincaid and Sergeant Gemma James quickly discover that Connor's death was no accident, and that nothing in the Asherton family is as it seems.
Connor has been apart from Julia for more than a year. But he still lives in her London apartment, where his exploits with women and gambling suggest plenty of motives. As well, the Ashertons seem far more attached to Connor than to their own daughter, and these are only the first of the secrets that haunt the suspects.
New lies cover older lies, as Kincaid finds himself dangerously drawn to Julia Swann, and Gemma must confront her own troubling feelings for Kincaid.
---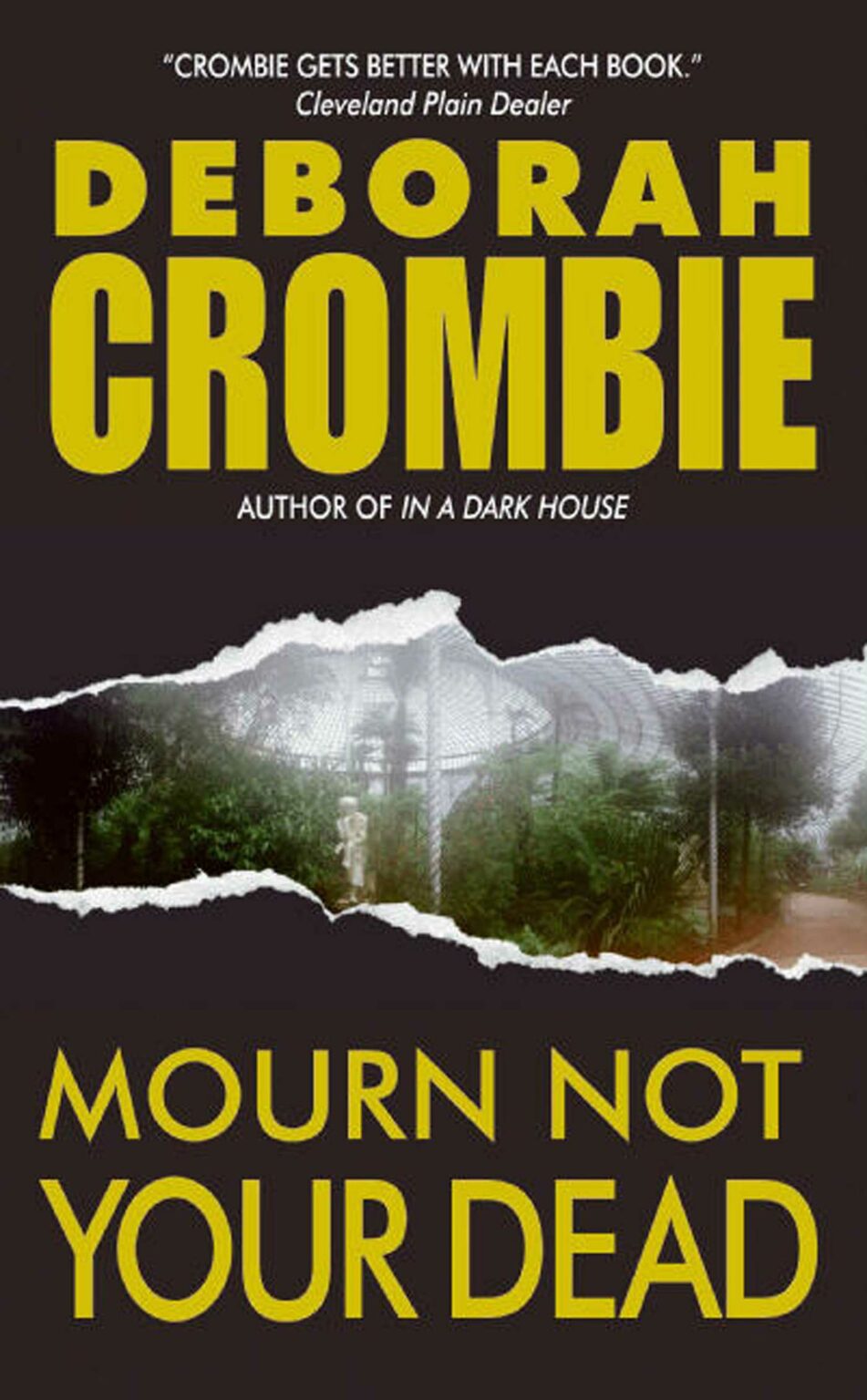 4. Mourn Not Your Dead
An important and powerful policeman has been murdered, bludgeoned to death in his own kitchen. But few in suburban Surrey mourn the violent passing of Division Commander Alastair Gilbert, whose arrogance and cruelty were legendary in his village and in wider police circles.
Which only makes the job of Scotland Yard investigators Superintendent Duncan Kincaid and Sergeant Gemma James more difficult.
Every discovery reveals another instance of misplaced trust, festering secrets, and murderous rage. To solve the murder, they must put aside their own personal feelings for the victim — and for each other — in the name of justice and the law.
---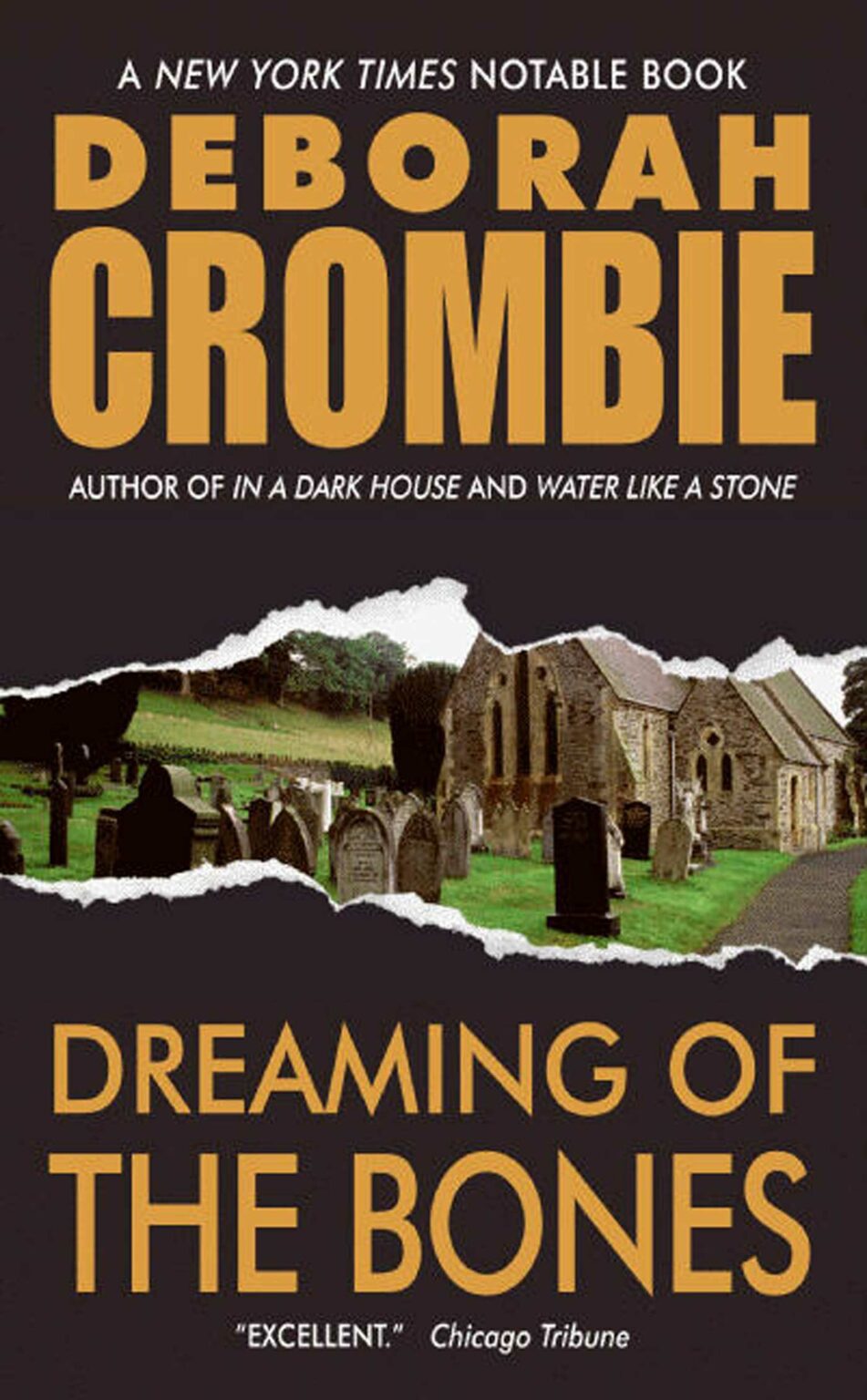 5. Dreaming of the Bones
It is the call Scotland Yard Superintendent Duncan Kincaid never expected — and one he certainly doesn't want.
Victoria, his ex-wife, left him without an explanation more than a decade ago. Now she is asking him to look into the suicide of local poet, Lydia Brooke — a case that's been officially closed for five years. The troubled young writer's death, Victoria claims, might well have been murder.
No one is more surprised than Kincaid himself when he agrees to investigate. Not even his partner and lover, Sergeant Gemma James.
But it's a second death that raises the stakes and plunges Kincaid and James into a labyrinth of dark lies and lethal secrets that stretches all the way back through the twentieth century — a death that most assuredly is murder, one that has altered Duncan Kincaid's world forever.
---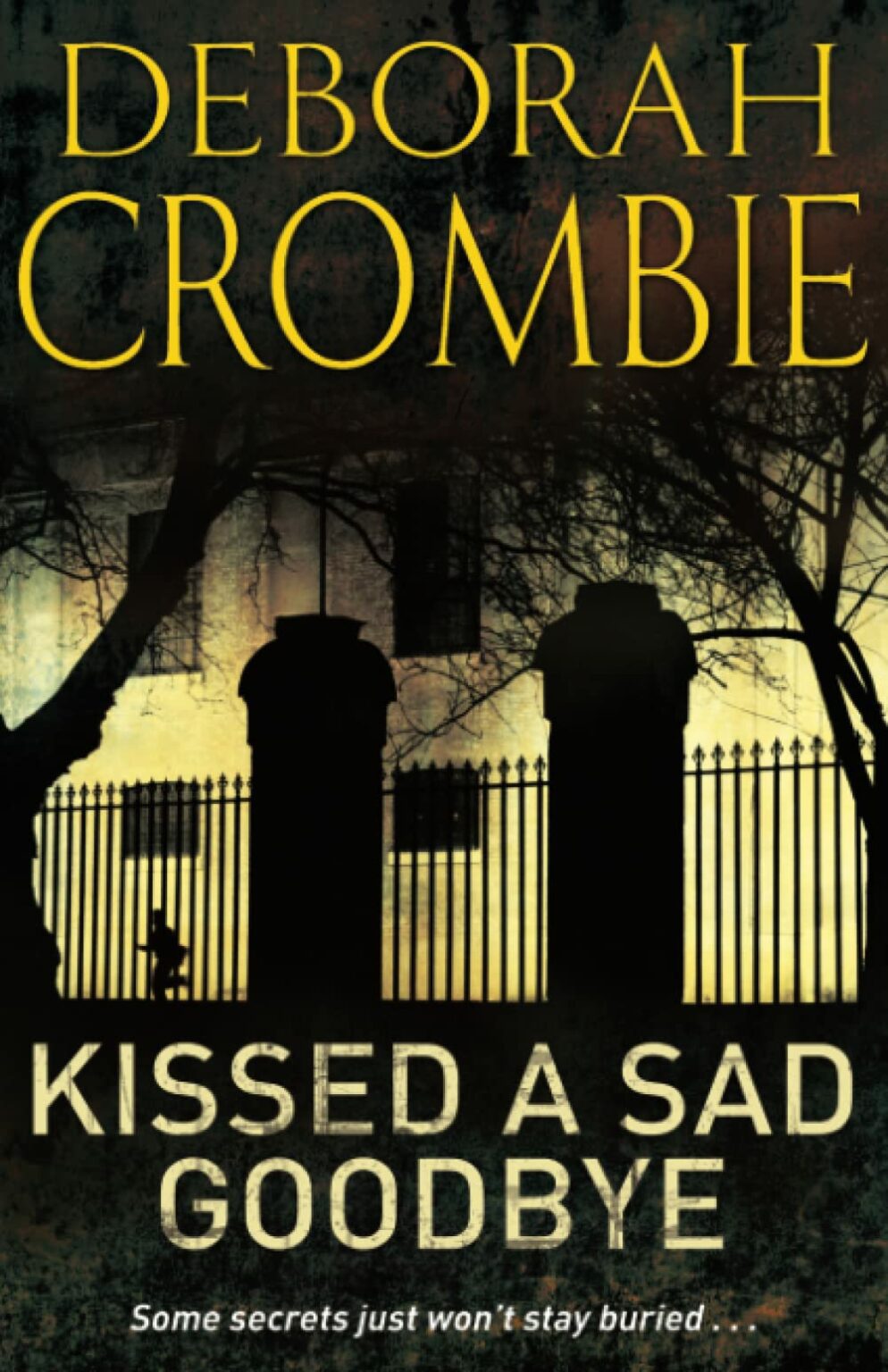 6. Kissed a Sad Goodbye
The call from Scotland Yard couldn't have come at a worse time for Detective Superintendent Duncan Kincaid. He has promised the weekend to Kit, the eleven-year-old son of his ex-wife. The son he never knew he fathered — who doesn't yet know Kincaid's true identity.
But Duncan's best intentions fall short when an investigation draws him in and swiftly consumes him. It seems to begin with the discovery of the body of a beautiful young woman in an East London park.
But Kincaid and Sergeant Gemma James will discover that this case has long roots that reach far back into the past. With it are old resentments that still have the power to hurt — and maybe even the capacity to kill.
---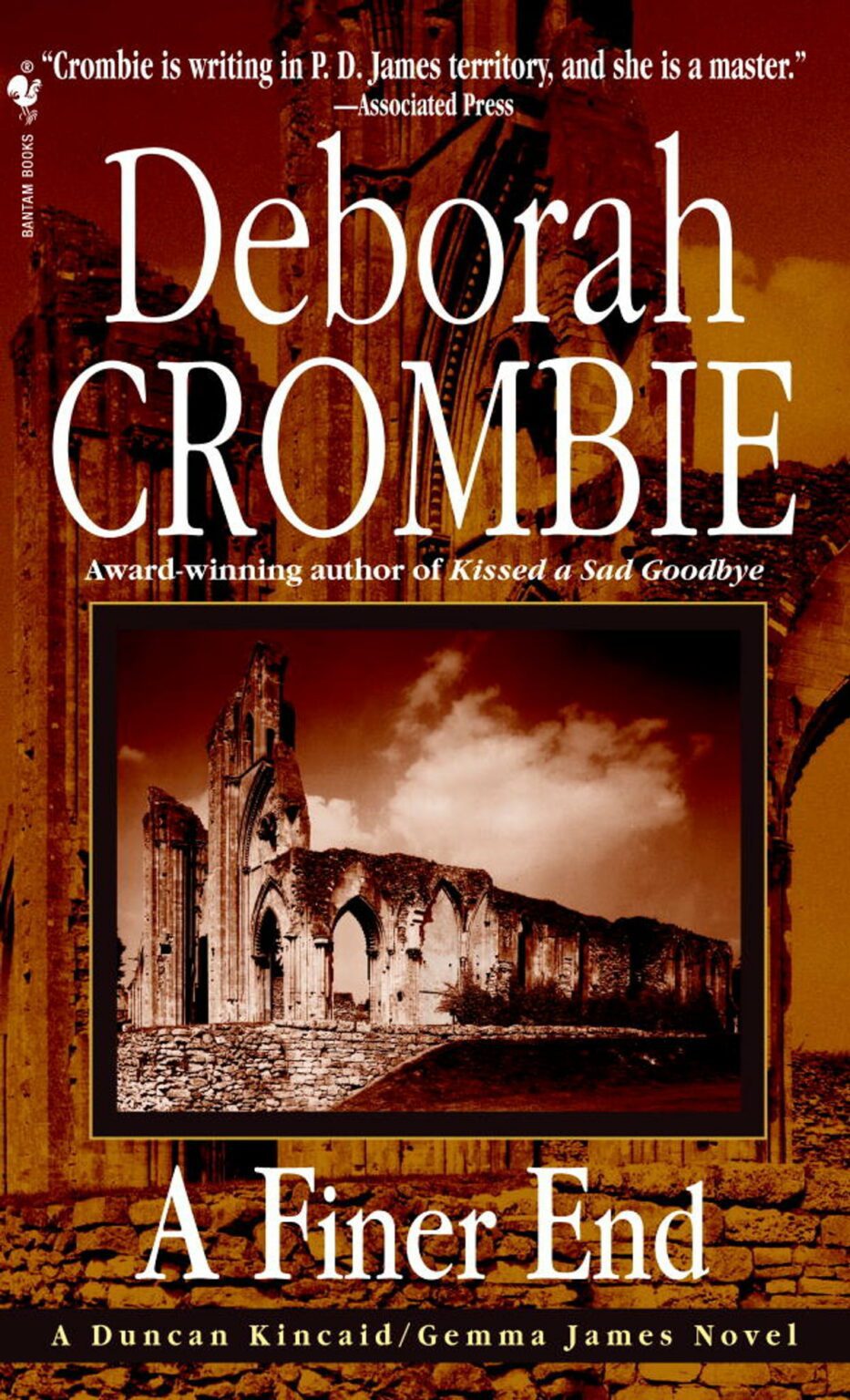 7. A Finer End
When Duncan Kincaid's cousin Jack calls from Glastonbury to ask for his help on a rather unusual matter, Duncan welcomes the chance to spend a relaxing weekend outside of London with Gemma. But relaxation isn't on the agenda.
Glastonbury is revered as the site of an ancient abbey, the mythical burial place of King Arthur and Guinevere, and a source of strong druid power. Jack has no more than a passing interest in its history. That is until he comes across an extraordinary chronicle almost a thousand years old.
The record reveals something terrible and bloody shattered the abbey's peace long ago. It is knowledge that will spark violence that reaches into the present. Soon it is up to Duncan and Gemma to find the truth the local police cannot see.
But no one envisions the peril that lies ahead. Or that there is more at stake than they ever dreamed possible.
---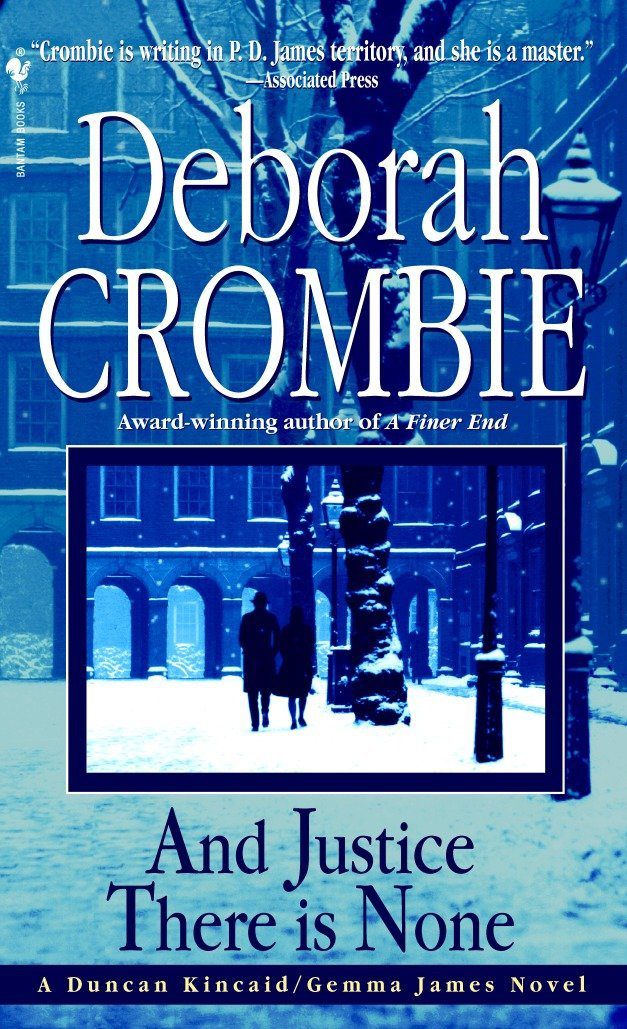 8. And Justice There is None
Gemma James is adjusting to professional and personal changes that include her eagerly sought promotion to the rank of inspector. As well as a future now intricately entwined with Duncan Kincaid.
But her new responsibilities are put to the test when she leads the investigation of a particularly brutal homicide. The lovely young wife of a wealthy antiques dealer has been found murdered on fashionable Notting Hill.
Dawn Arrowood was six weeks pregnant. Her lover, Alex Dunn, is a porcelain dealer in London's bustling Portobello Market. He appears absolutely devastated by her death, but Gemma's main focus of investigation is soon Karl Arrowood. He had the most powerful motive for killing his unfaithful wife.
But this case sets off warning bells for Duncan. It's far too similar to an unsolved murder in which an antiques dealer was killed in precisely the same way.
When the escalating violence claims yet another victim, he and Gemma find themselves at increasing odds with each other. As two separate investigations become linked in the most startling of ways.
Their hunt for a killer will traverse the teeming stalls of the city's antiques markets to a decades-in-the-making vendetta of history and hatred that has been honed to a flawless, deadly point. To solve this case, Gemma and Duncan must walk a merciless razor's edge through a place where true justice will be a long time coming.
---
9. Now May You Weep
When Detective Inspector Gemma James's friend Hazel convinces her to take a trip to the Scottish Highlands, land of mists and fine whisky, she jumps at the chance. But Gemma soon learns that Hazel has ulterior motives, and that her friend has concealed more than one dangerous secret.
At their remote B&B, Hazel encounters her former lover, Donald Brodie, now the owner of a well-known local distillery. Their relationship ended abruptly years before because of their parents. Now he wants to win her back.
But the lovers' reunion yields shocking — and mortal — consequences. Suddenly Gemma is all too aware of the distance between her and Kincaid. She must come to terms with what she has learned.
---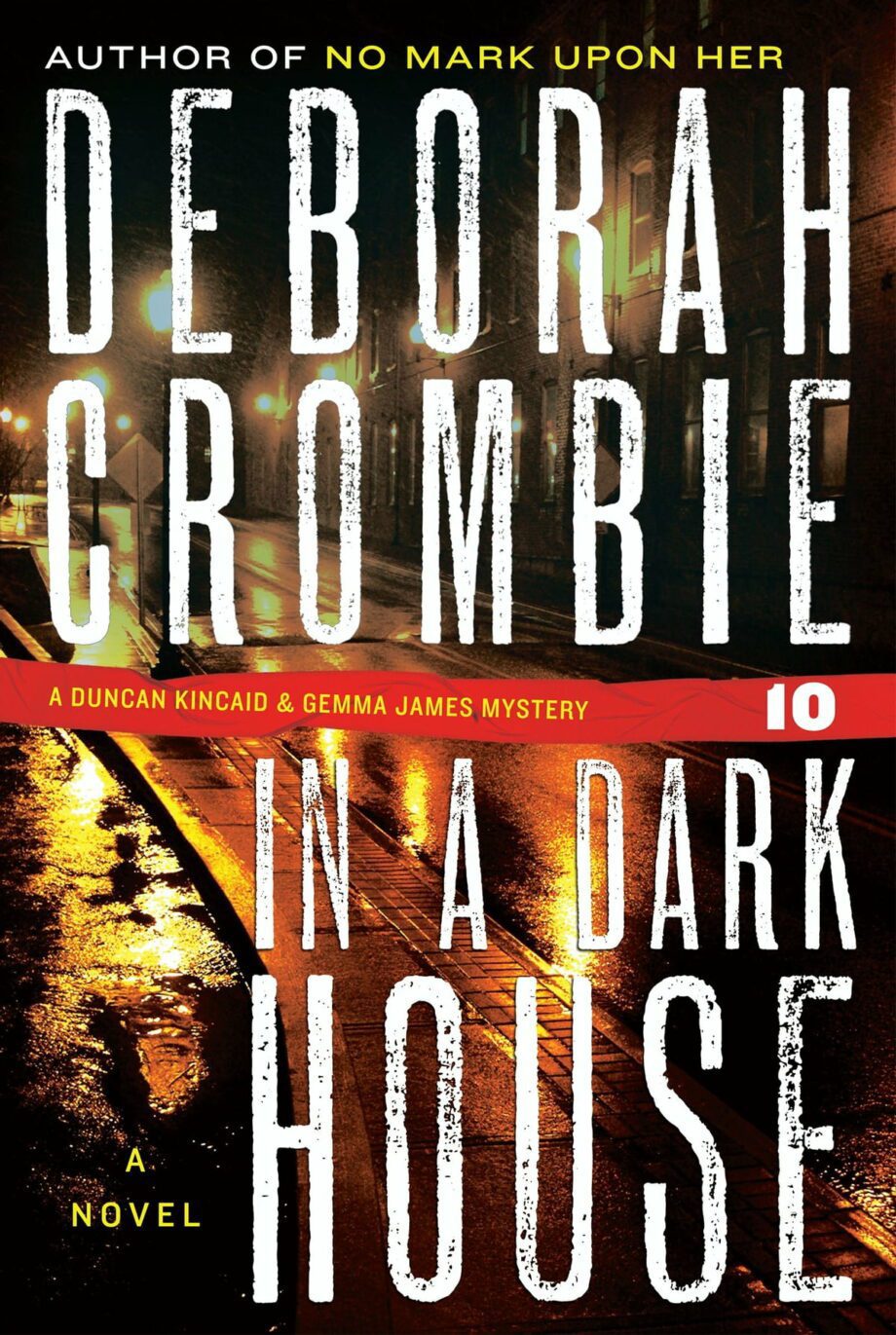 10. In a Dark House
An abandoned Southwark warehouse burns next door to a women's shelter for victims of spousal abuse. Within it lies the charred corpse of a female body burned beyond all recognition. At the same time, workers at Guy's Hospital anxiously discuss the disappearance of a hospital administrator. A beautiful, emotionally fragile young woman who's vanished without a trace.
And in an old, dark, rambling London house, nine-year-old Harriet's awful fears are loud. She worries about her feuding parents, her schoolwork…and the strange woman who is her only companion in this scary, unfamiliar place.
Gemma James and Duncan Kincaid — lovers and former partners — have their own pressing concerns. But they must put aside private matters to investigate these disturbing cases. Yet neither Gemma nor Duncan realize how interconnected the cases are, or how important their resolutions will be for an abducted, frightened young child who is alone…and in serious peril.
---
Final thoughts on Deborah Crombie books in order
So there you have all of the Deborah Crombie books in order. As well, you now know the best way to begin reading her popular police procedurals. If you enjoy reading intriguing mysteries with well-rounded characters you will be sure to enjoy Deborah Crombie's books.
Looking for more books in order?
Check out this list of Elizabeth George books in order.