In addition to being the genius behind Practical Magic, Alice Hoffman has also written numerous other magical books. She is known for her mystical and whimsical prose, which encapsulates all elements of life in an encouraging way. Whether you've already read a handful of her books or are only just discovering this author, reading the Alice Hoffman books in order is an extraordinary experience.
About Alice Hoffman
A bestselling author, Alice Hoffman has become well-known for her literary prowess in all aspects of magical realism. She weaves together impactful stories about life and loss, love and heartbreak with hints of magic and the surreal throughout.
Many have seen the movie Practical Magic starring Sandra Bullock and Nicole Kidman, which has become a common October tradition. While the film deviates from Hoffman's 1995 novel, the books depicting the Owens family and their curse have become classics as well.
Hoffman was born in New York City and grew up on Long Island before attending Adelphi University and the Stanford University Creative Writer Center. It was while she was still a student at Stanford studying for her MA in creative writing, at only 21, that she wrote her debut novel: Property Of.
It began when an editor asked Hoffman if she had a novel after publishing her first short story. She swiftly began writing would would become Property Of. Since its 1977 publication, Hoffman has written more than 30 other novels and many short stories.
Another one of her most popular books ia Here on Earth, which was published in 1990. It harkens back to one of her favorite novels, Wuthering Heights by Emily Brontë, by reworking some of its themes into a modern setting.
In addition to her novels, picture books, and short stories, Hoffman has also been a guest editor for Ploughshares magazine. It is a literary magazine based at Emerson College in Boston with four editions published each year. Hoffman is also currently slated to be the editor for the spring 2023 edition.
She currently lives in Boston.
Alice Hoffman Books in Order
Standalone Books
If you are a new Alice Hoffman reader, then you may be relieved to learn that the majority of her books are standalones. Therefore, you can read these books in whichever order you choose. However, if you've found yourself entranced by the spell-binding nature of Hoffman's writing, then you may wish to read all of the standalone Alice Hoffman books in order of publication.
With this reading order you will see the repetition of themes throughout her books, such as love, grief, and healing. You will also witness her growth as an author from her debut novel to her latest standalone novel in 2019, a career which has spanned more than 40 years.
Either way you choose to read her books, you will adore reading Hoffman's writing and come away with impactful quotes and lessons reverberating through your soul.
Practical Magic Books in Order of Publication
These are the books which firmly launched Alice Hoffman into popular culture. There are two ways to read the Practical Magic books, and Hoffman does not sway either way on her website. She says both are correct and it is up to the reader.
However, reading these Alice Hoffman books in order of original publication brings with it a special form of magic. That's because this is the order in which numerous fans first read the books and were introduced to the Owens family and lore. This reading order will jump across time, but you will experience the magic that entranced thousands of readers and the story of love at the core of each book.
Practical Magic Books in Chronological Order
However, if you are not a purist for publication order or are rereading the Practical Magic books, then you can read these Alice Hoffman books in chronological order. This will follow the magic of the Owens line throughout time, from the 1600s with the matriarch Maria Owens to the modern-day with a new generation of Owens.
Water Tales Books
The first book in the young adult Water Tales series was made into a popular 2006 movie of the same name. This is a fantasy duology in which two girls find a mermaid named Aquamarine at the bottom of a swimming pool following a summer storm. Like all other Alice Hoffman books, these two novels are about magic and love as Hailey and Claire aid Aquamarine in this coming of age story.
Aquamarine (2001)
Indigo (2002) (Out of Print)
Green Angel Books
This is another young adult duology from Alice Hoffman. The first book introduces fifteen-year-old Green.
After the death of her family, Green retreats in on herself amidst her grief in the ruined realm of her garden. Then, with a series of mysterious encounters comes the hope that Green may be able to relearn the lessons of love and heal.
The two Green Angel books are also available in the bind-up: Green Heart.
Green Angel (2003)
Green Witch (2010)
Inheritance Collection Stories
The next title in our guide to all of the Alice Hoffman books in order is a collection of five short stories from five authors. These stories are available separately but connected by themes of secrets, unspoken desires, and dangerous revelations between loved ones.
Hoffman's contribution takes place in Massachusetts during the early 1900s and is a haunting, heart-wrenching coming of age story.
Picture Books
If you are looking to share the magic of Alice Hoffman's writing with a younger audience, she has also written three picture books. While these books are out of print, there are second hand copies available.
Each of the below three books contains a lesson to impart with themes of love, nature, and animals at the core of the story. Moondog was written with Hoffman's teenage son: Wolfe Martin.
Fireflies: A Winter Tale (1997) (Out of Print)
Horsefly (2000) (Out of Print)
Moondog (2003) (Out of Print)
Anthologies
Alice Hoffman has contributed to three anthologies throughout the course of her career, which you will find listed below. She also edited the Ploughshares magazine in 2003.
Short Story Collections
In addition to the above anthologies, Alice Hoffman has also written two short story collections. The first contains multiple tales all taking place at Blackbird House, a small farm on the outer reaches of Cape Cod. Meanwhile Faerie Knitting is 14 stories about love and loss, trust and perseverance with an accompanying knitting pattern for each story.
Blackbird House (2004)
Nonfiction Book
Alice Hoffman has one nonfiction book, which she wrote fifteen years after her diagnosis with breast cancer. It is a book to remind both herself and readers about the beauty of life. In her own words Hoffman says she wrote it to remind herself that in the darkest hour roses still bloom, the stars still come out at night, and that there are always choices left for us to make.
Survival Lessons (2013)
Short Stories
Conjure is a short story by Alice Hoffman written in celebration of Ray Bradbury's work Something Wicked This Way Comes. It is very brief but picks up the theme of something mysterious arriving in a small town, and how the townspeople react.
Then, Hoffman's latest publication is another short story. While it is a quick read, it evokes Hoffman's frequent themes of family, independence, and finding your place in the world.
Conjure (2014)
The Bookstore Sisters (2022)
A Summary of Alice Hoffman Books in Order
While the Practical Magic books are Alice Hoffman's most well-known work, below you will find the summaries to her first ten standalone novels. These books take place in a variety of settings with various degrees of magical realism. However, all feature the themes for which Hoffman has become most well-known.
---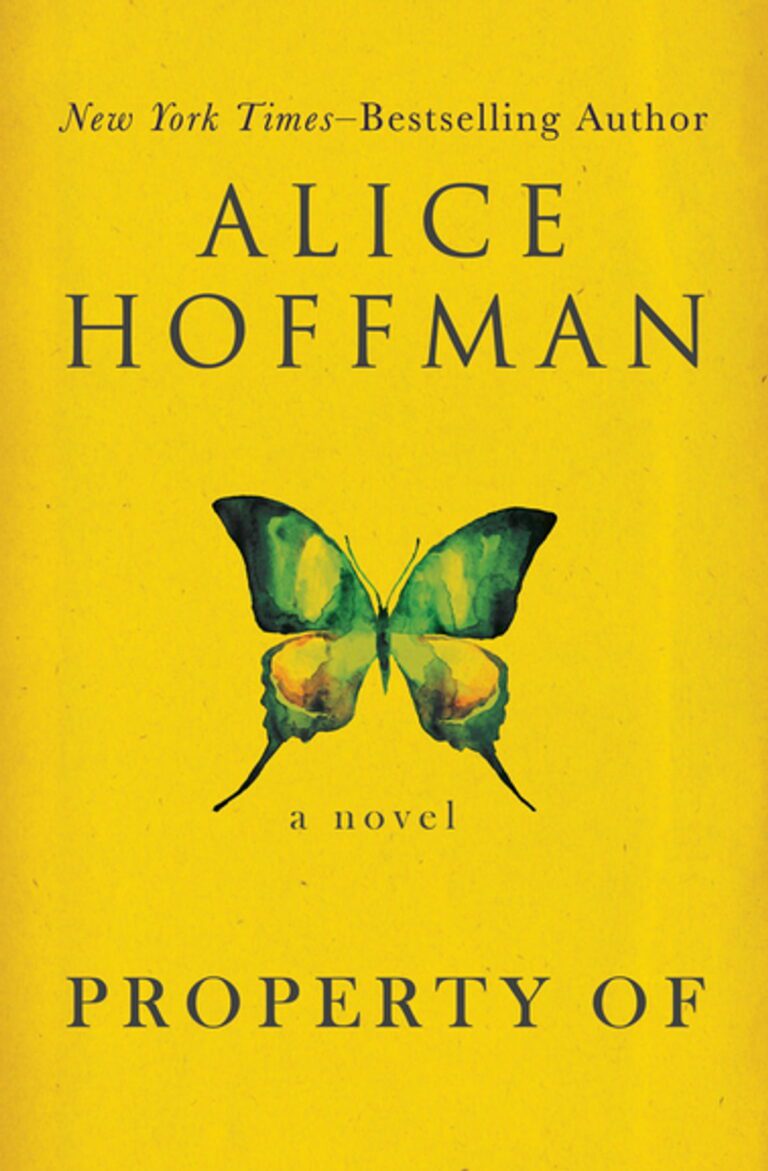 1. Property Of
Alice Hoffman's debut novel is about the search for one's identity and what happens when you fall for the wrong person.
The Orphans are a gang of girls and leading them is McKay. When an outsider falls for McKay, it is like an addiction. She learns the hard way what it feels like when someone who doesn't understand love holds your heart.
Until the day she's had enough and she decides it is time to break the hold McKay has on her.
---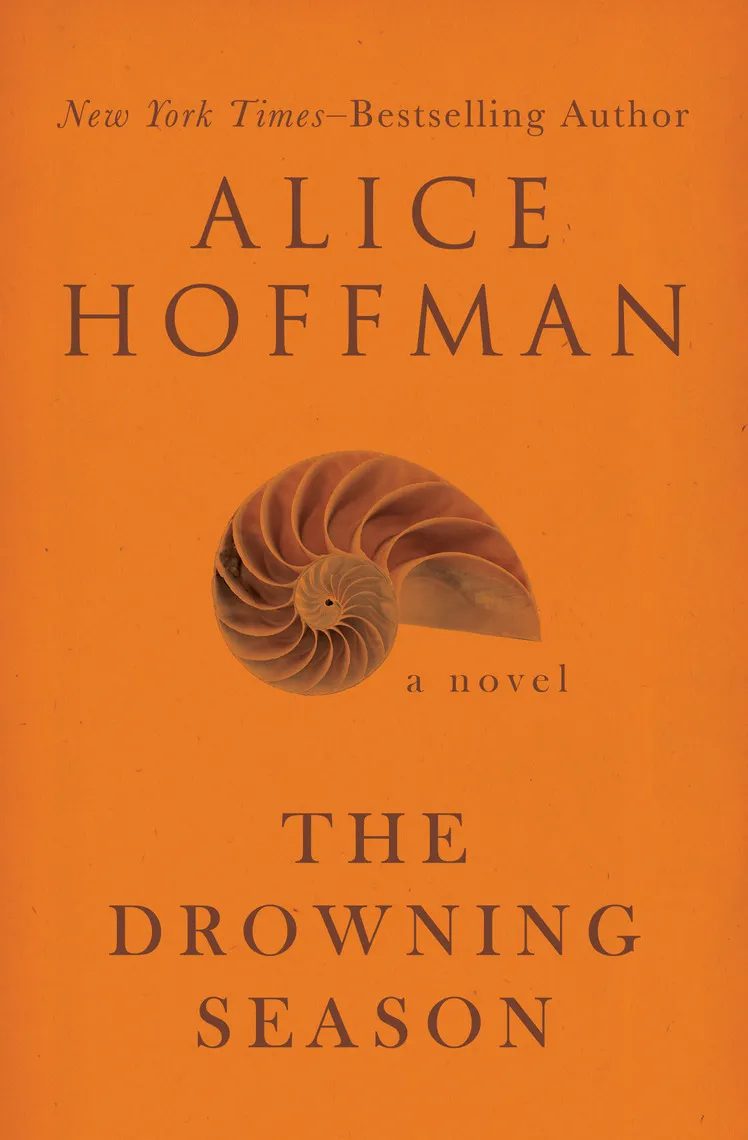 2. The Drowning Season
Family ties, duties, and responsibilities are much more complicated than they first appear. This holds true for this family as they enter the Drowning Season.
The matriarch Esther rules her family and their estate on Long Island with an iron fist. She maintains a semblance of control, but it is slipping through her fingers.
Her granddaughter, her namesake, longs to be free of the Compound where they live. Her son, once more, will try to drown himself. Then Cohen, the man she hired to maintain the estate and watch over her son, begins to look at her in ways she cannot resist.
His love for her holds the power to shift the entire family's trajectory.
---
3. Angel Landing
Once more returning to Long Island, Hoffman brings readers to the quaint harbor town of Fisher's Cove. Natalie lives with her aunt Minnie in her boarding house as she works as a therapist in the town.
Things are much different in Fisher's Cove compared to when Natalie was a girl. The biggest change, however, promises to be the construction of a nuclear power plant. Carter, Natalie's boyfriend, is protesting the development and Natalie is trying to support him even when the protest occupies most of his attention.
That's when a new client walks into her counselling office. Suddenly, Natalie is questioning her current trajectory in life, passion, and what is is her heart really wants.
---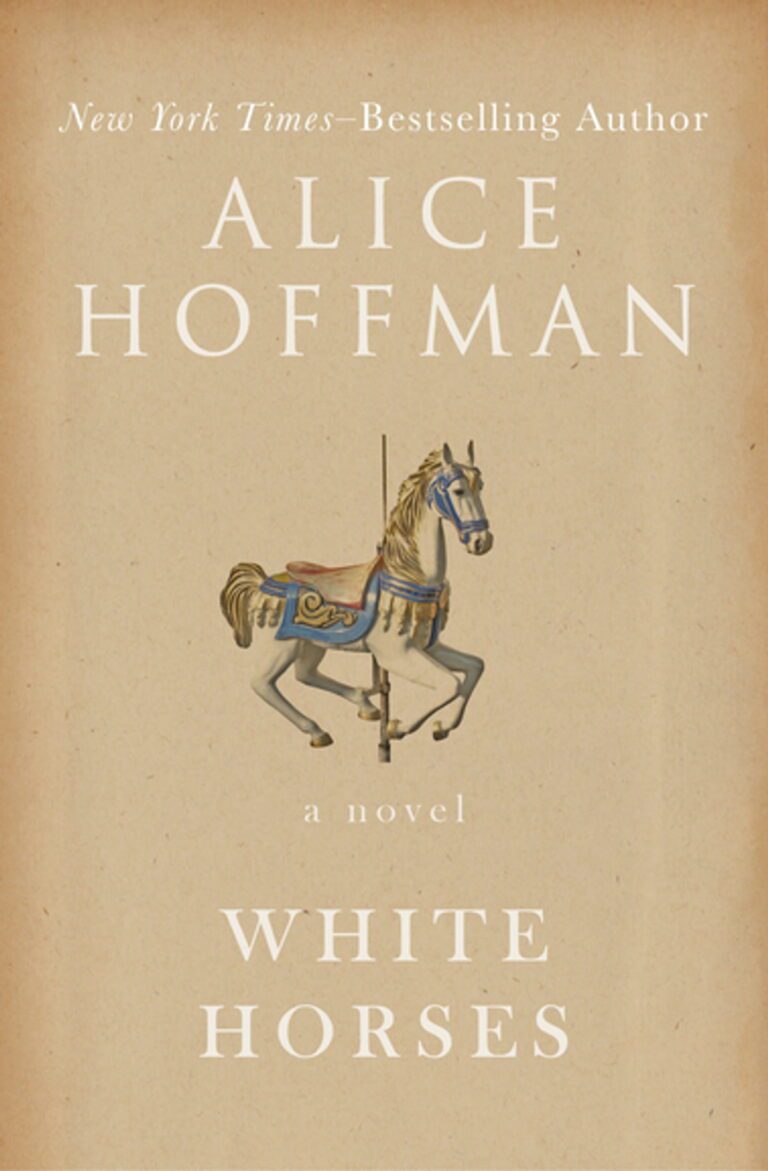 4. White Horses
This is another novel that delves deep into familial relationships, the expectations that come with them, and finding the strength to save oneself.
Teresa's dreams are full of white horses being ridden by fearless heroes that will rescue her. It is a fantasy that her mother told her about as a child.
Her mother also told her about men who don't have to worry about the rules applying to them. Teresa's brother, Silver, is one such man.
He is her one ally in the world, but he leads a reckless life in a world of danger and crime. Teresa must find within herself the strength to walk away, or else her own life is on the line.
---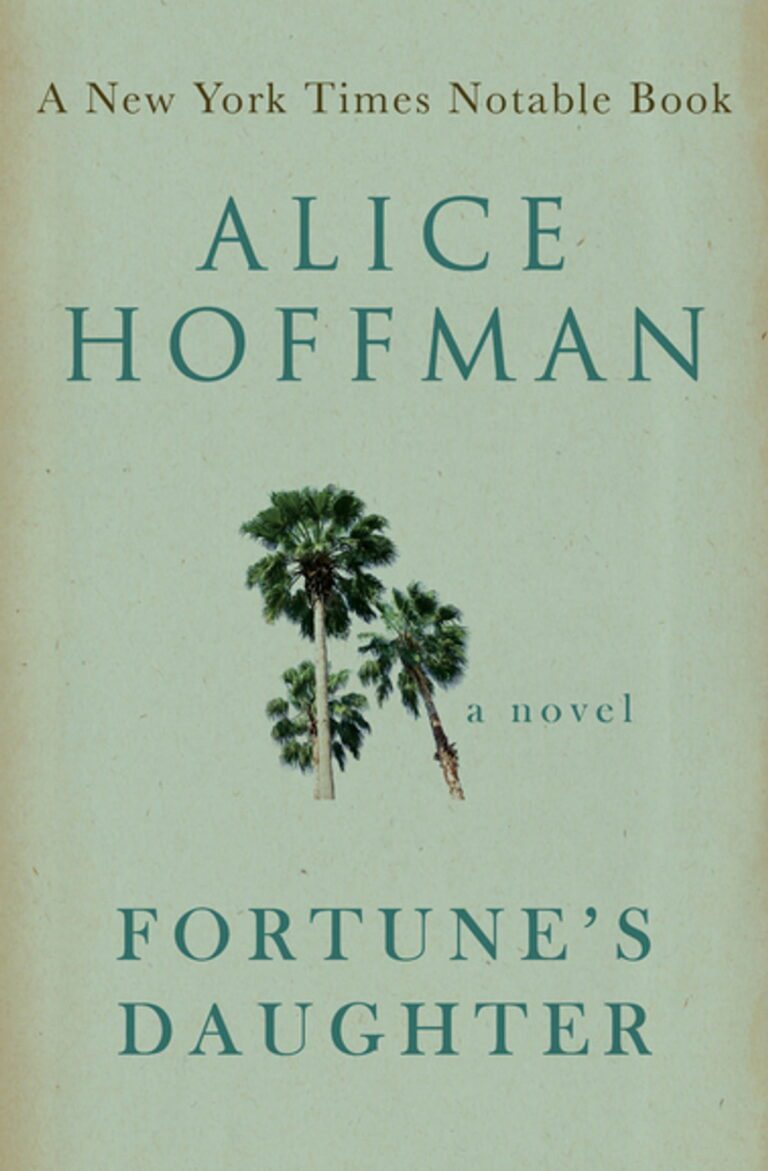 5. Fortune's Daughter
It is "Earthquake Weather" in Southern California, which is when the unexpected can happen.
Rae Perry is two weeks away from turning eighteen, far from home, and newly pregnant. Her boyfriend, Jessup, is a drifter and Rae fears that as his itch to move begins again, he plans to leave her behind.
Meanwhile, Lila is a fortune teller. She gave birth in New York City years before, but never saw her daughter again. Now she is willing to risk whatever it takes to meet her child.
Lila is the one who told Rae she was pregnant. But she also saw something else in her tea leaves, which she keeps to herself. From that point on, however, their lives become inextricably linked.
---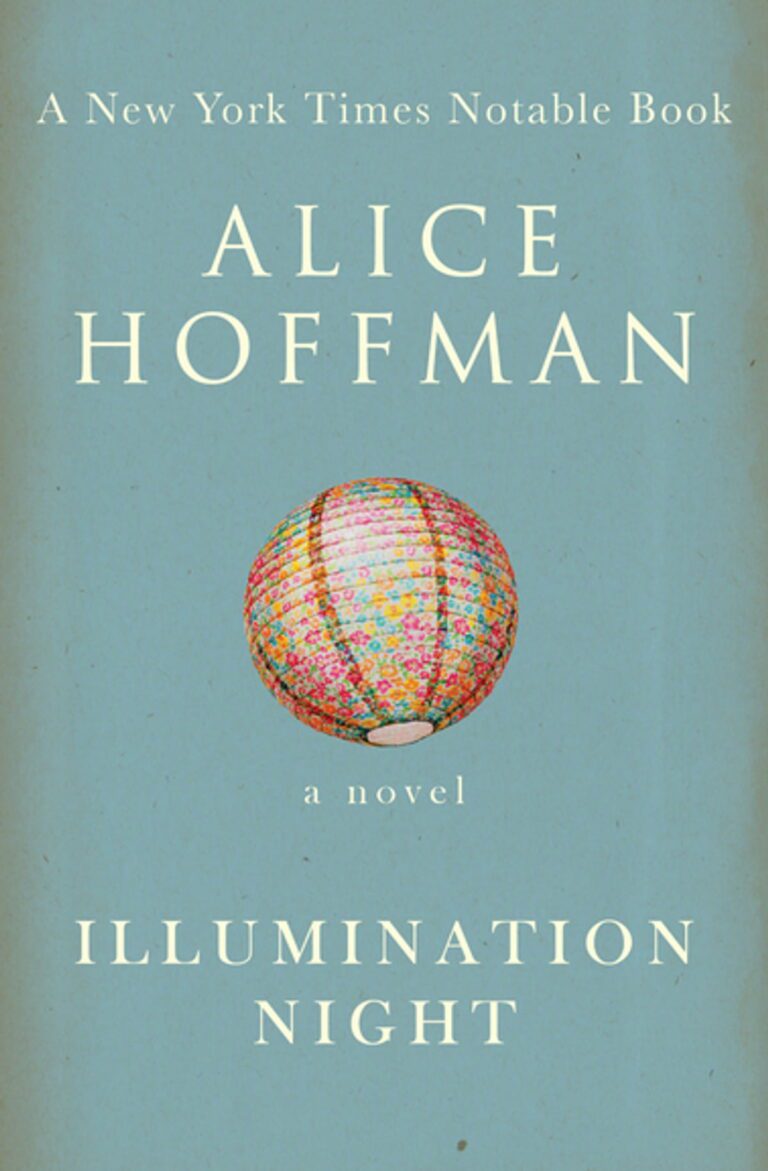 6. Illumination Night
This story takes place in Martha's Vineyard and follows the lives of six inhabitants. This cast of characters is not obviously linked, but their fates are brought together by one old woman.
For when Elizabeth Renny decides to fly out of her bedroom window, she sets into motion events that will change their lives. She has nothing to lose, but has the need to save someone before she dies.
---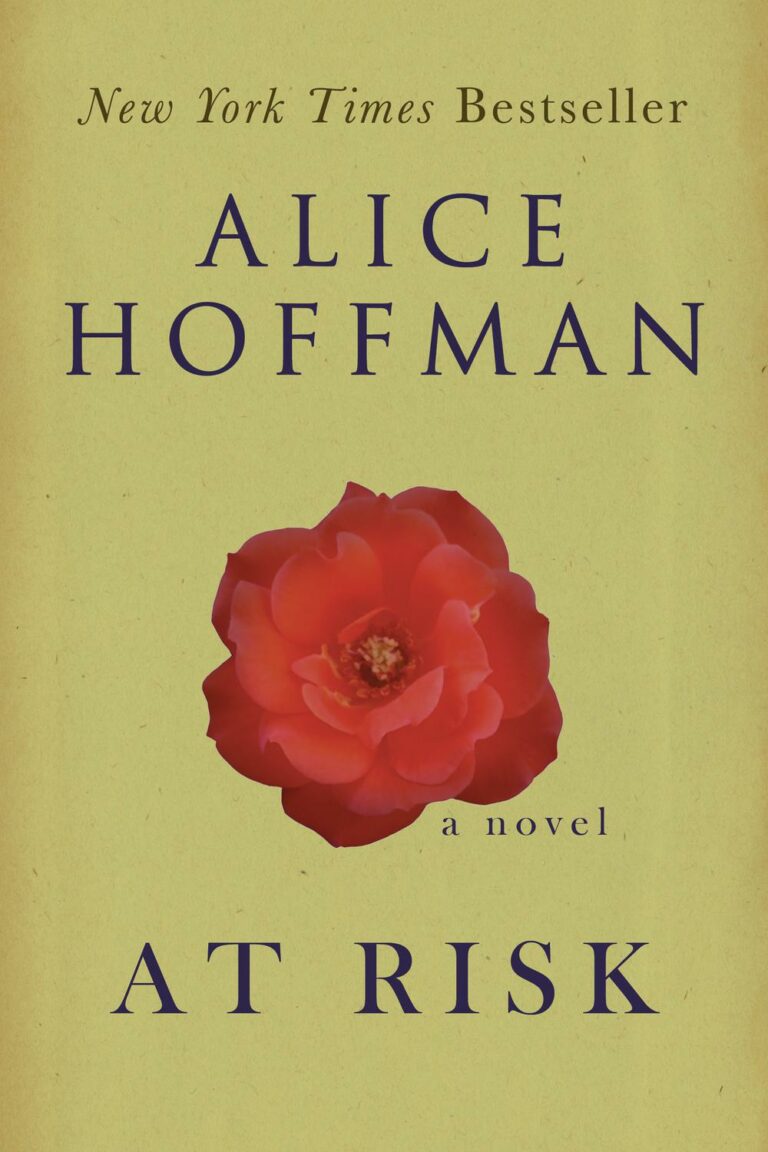 7. At Risk
The Farrells are an ordinary family. Polly and Ivan are parents who worry about normal, mundane, typical things. Their youngest, Charlie, loves dinosaurs and their eldest, Amanda, is adamant she will become an Olympic gymnast.
Then their lives change forever, and now they must struggle to understand themselves and each other. That's because Amanda has received an AIDS diagnosis. A disease that is dominating headlines and vastly misunderstood in its newness.
The axis of their life has shifted and they must find a new balance. At first, they drift apart in their grief, but the Farrells must learn to come back together again, for their sake, and for Amanda's.
---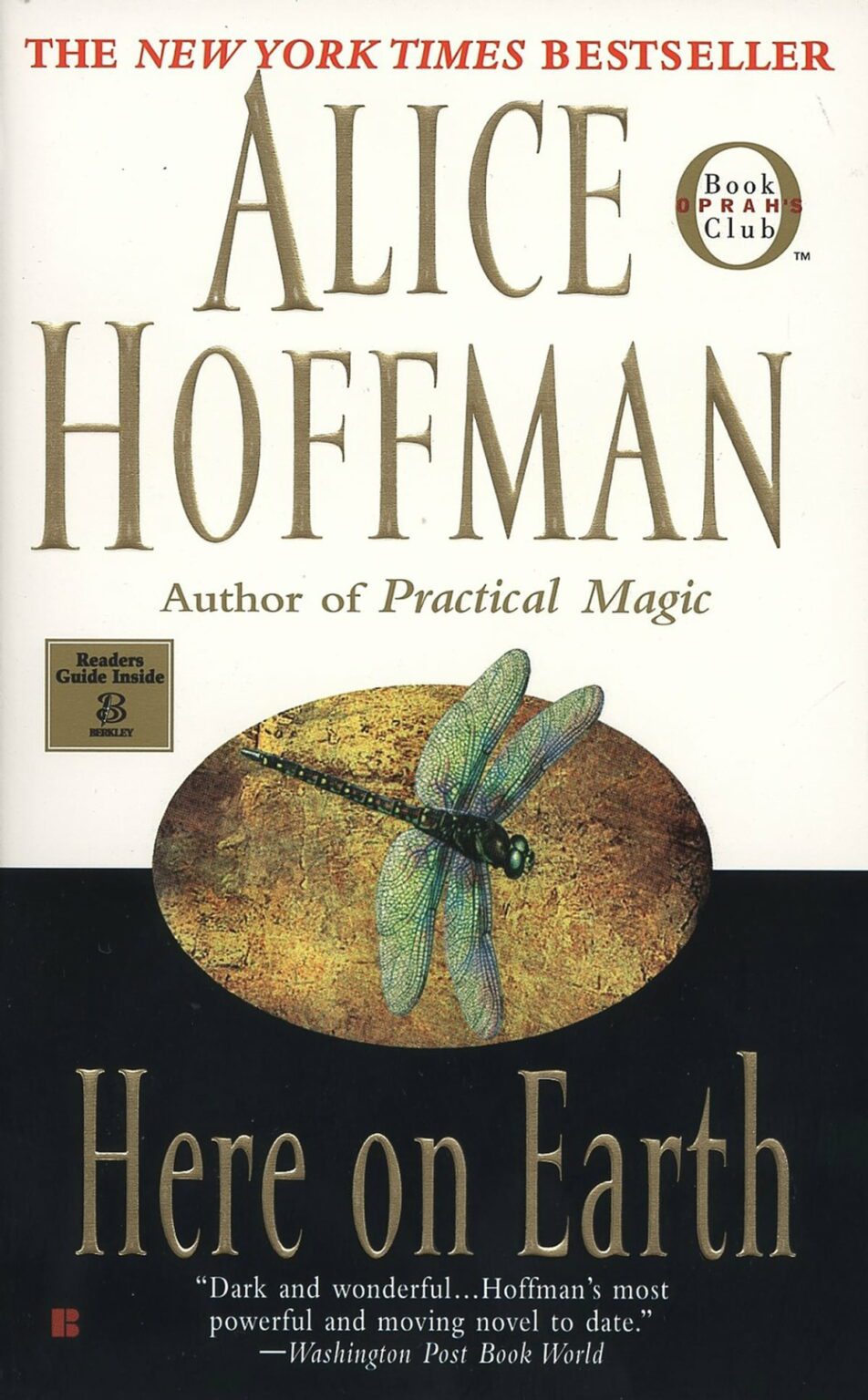 8. Here on Earth
Here on Earth is another novel of love and obsession that asks the question: Can you survive a love which consumes you? It is a contemporary novel that includes themes from Wuthering Heights by Emily Brontë.
March Murray has returned to her hometown with her teenage daughter. But nearly 20 years in California has done nothing to lessen the sparks she feels when she sees Hollis again.
She loved him desperately and old passions ignite like a spark to tinder. But will it burn out? Or destroy everything in its path?
While love is simple in heaven or dreams, here on earth it is quite different.
---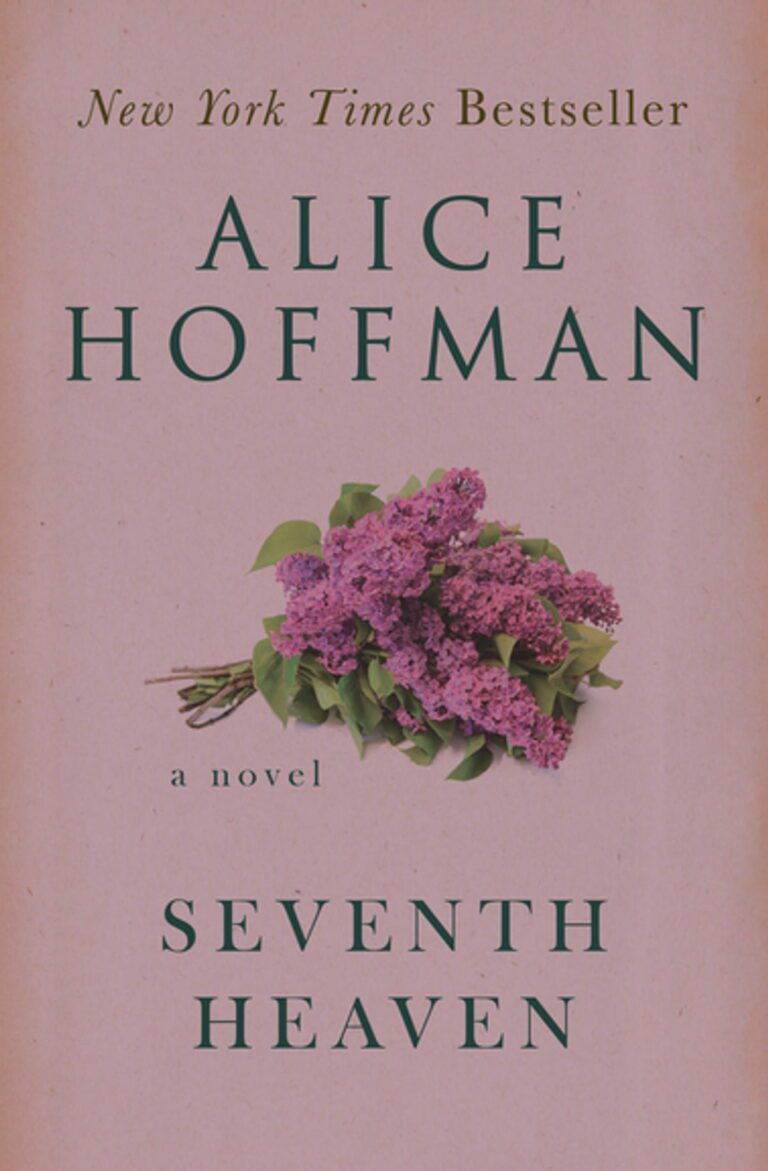 9. Seventh Heaven
Hoffman jumps back in time to suburbia of the 1950s in Seventh Heaven. It was inspired by her own mother.
When Nora Silk arrives on Hemlock Street, she challenges everyone's expectations. She defies the status quo as she raises her two young boys alone following a recent divorce and manages to juggle three jobs.
Everyone on the street has their own reason to dislike her, but Nora sees through their cookie cutter perception of perfection. Her mere presence begins to challenge them to ask new questions and forge new paths.
---
10. Turtle Moon
Shifting from her usual settings of Long Island or California, Turtle Moon takes place in Verity, Florida. It is a magical place during May, when anything might happen. It is during this time that sea turtles migrate to the town.
Lucy Rosen has left New York for Verity and wants to begin a new life with her son, Keith. But neither of them could have anticipated what begins to happen in this small town.
Julian Cash is a fierce local. When Julian enters the orbit of Lucy and Keith, nothing will ever be the same for any of them again.
---
Final thoughts on Alice Hoffman books in order
Hoffman weaves together beautiful, lyrical prose that will leave a lasting impact on readers. The Alice Hoffman books in order are perfect for any fan of magical realism, fantasy, and haunting romance.
If watching the Practical Magic adaptation is an annual tradition of yours, then you absolutely must read Hoffman's other books and discover how she writes stories of life, loss, and love.
More Contemporary Fiction Resources