The Big Nate books in order depict the shenanigans this middle schooler gets up to and the comics will have you laughing out loud as you turn the page. Nate Wright is a rambunctious sixth-grader who is doodling his way through middle-school enemies, new transfers, and unreciprocated crushes. His time at P.S. 38 is full of mistakes, blunders, and hilarity that make him so relatable.
About Lincoln Peirce
Lincoln Peirce is the author being the Big Nate books in order. As Peirce was growing up, he fell in love with drawing and looked up to Charles Schulz, who is the creator of Peanuts comics.
While Peirce looked up to Schulz as an idol, he says his main inspiration for the character of Nate Wright was his own experience of being in the sixth grade.
The very first Big Nate comic debuted in 1991 in a string of newspapers across the U.S. Since then the world of Nate has expanded in comic strip collections, books, an animated series, an app, and more. The Big Nate books are sold in 25 countries.
Peirce was born in Iowa, but grew up in New Hampshire before studying art in Maine. He now lives in Portland, Maine.
Big Nate Animated Show
In addition to all the comic strips and books, Big Nate also made the adventure onto the screen with a Nickelodeon animated TV series. The announcement came in February 2020 and the show premiered in February 2022.
The show depicts brand new adventures and while author Lincoln Peirce isn't part of the writing or production teams, he is a consultant on the show. He said he helped rewrite or tweak scripts to best fit the character he created.
So, while there will be changes from page to screen for Nate Wright, he is still the spirited, incorrigible, and trouble-making character Peirce created that kids can see themselves in.
Rob Delaney joined the cast after seeking out a spot for himself because his child is a big fan of the series. As well, Jack Black lends his voice to the production.
Through the TV show fans will also, finally, get a definitive answer as to where Nate lives: Maine.
The show was a huge hit for Nickelodeon and Paramount+, where it first aired. It has already been renewed for a second season.
Big Nate Books in Order
Big Nate Books
Following the success of the Big Nate comics and comic strip collections, Lincoln Peirce brought the character of Nate Wright to a longer format with a book series. Each of these books has a self-contained storyline, but the books do follow a chronological timeline, so it would be best to start at the beginning of the series.
Big Nate Graphic Novels
Next are the Big Nate graphic novels, which collect the comic strips that started the franchise and now appear in more than 300 newspapers around the world.
Big Nate Activity Books
If you're a super fan and are already up-to-date with all the Big Nate books in order, then there are also in-universe activity books that you can check out and add to your collection.
Big Nate Miscellaneous Books
Finally, Lincoln Peirce has also published a dozen other Big Nate books which do not fit into the chronological timeline of the main series or the comic strip collections. However, these all contain hilarious stories about Nate that every fan should read.
A Summary of the Big Nate Books in Order
Nate Wright has existed on the page in some iteration for more than 30 years, so there are numerous comic strips depicting the trouble the young boy gets into. However, there are only 8 full-length Big Nate books in order to read. These books will take you into the halls of P.S. 38 and Nate's friend group.
---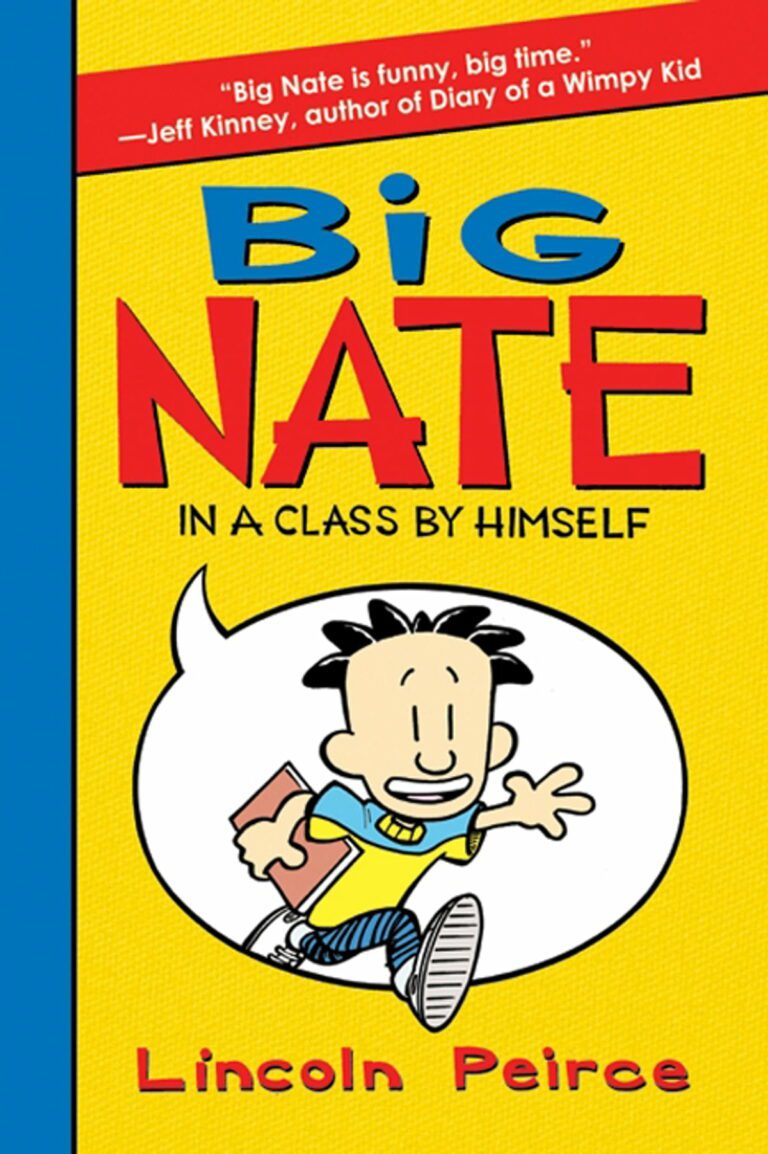 1. In a Class by Himself
Nate knows he's meant for big things. Like, really big things. But life doesn't always go your way just because you're awesome.
Trouble always seems to find him, but Nate keeps his cool no matter what. He knows he's great. A fortune cookie told him so.
---
2. Big Nate Strikes Again
Big Nate is ready to surpass everyone else, but it won't be easy. That's because he's stuck with Gina, his all-time enemy, in a class project for his least favorite teacher Mrs. Godfrey, aka Godzilla. To make matters worse, Gina also ends up on his fleeceball team, right when Nate is set to win his first fleeceball championship ever.
This is his moment for glory, but Gina's sure to steal his thunder, or ruin everything. Will Nate win or lose? Pass or fail? Or end up in detention…again?
---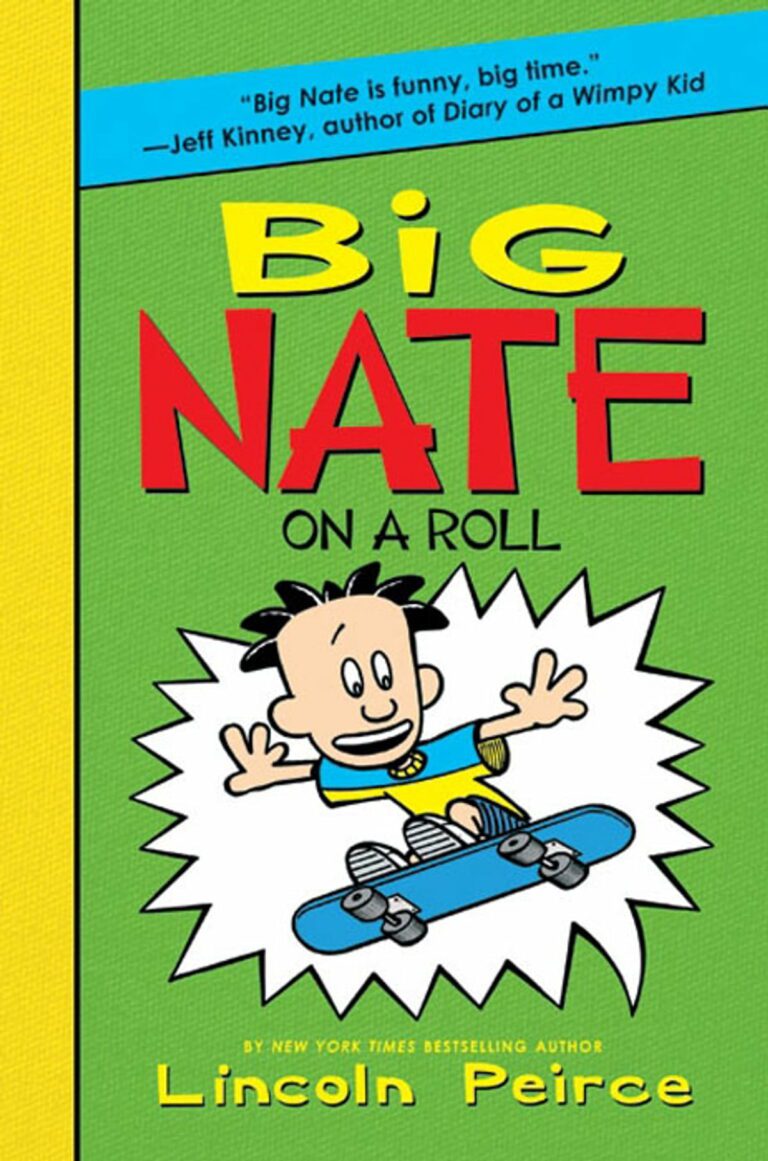 3. Big Nate on a Roll
Nate's a big deal in his scout troop. That is, until Artur — aka Mr. Perfect — joins. Now, Nate's stuck in second place and Artur means business.
Will Nate take the grand prize? Or wipe out, big time?
---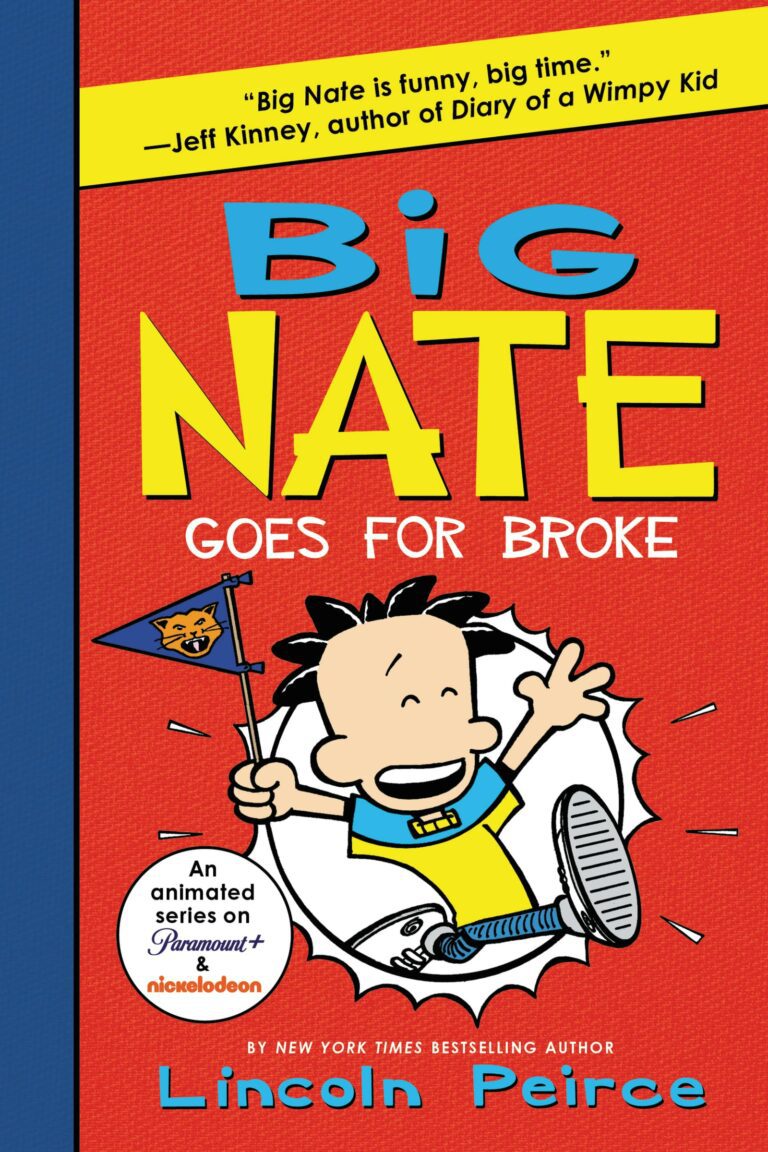 4. Big Nate Goes for Broke
This time, Nate and his friends are in the Ultimate Snowdown — a wintry snow-sculpture competition against the bullies from Jefferson Middle School, who beat P.S. 38 at everything.
But as the rivalry between P.S. 38 and Jefferson Middle School escalates, will Nate be able to save the day? And finally win against his biggest rivals.
---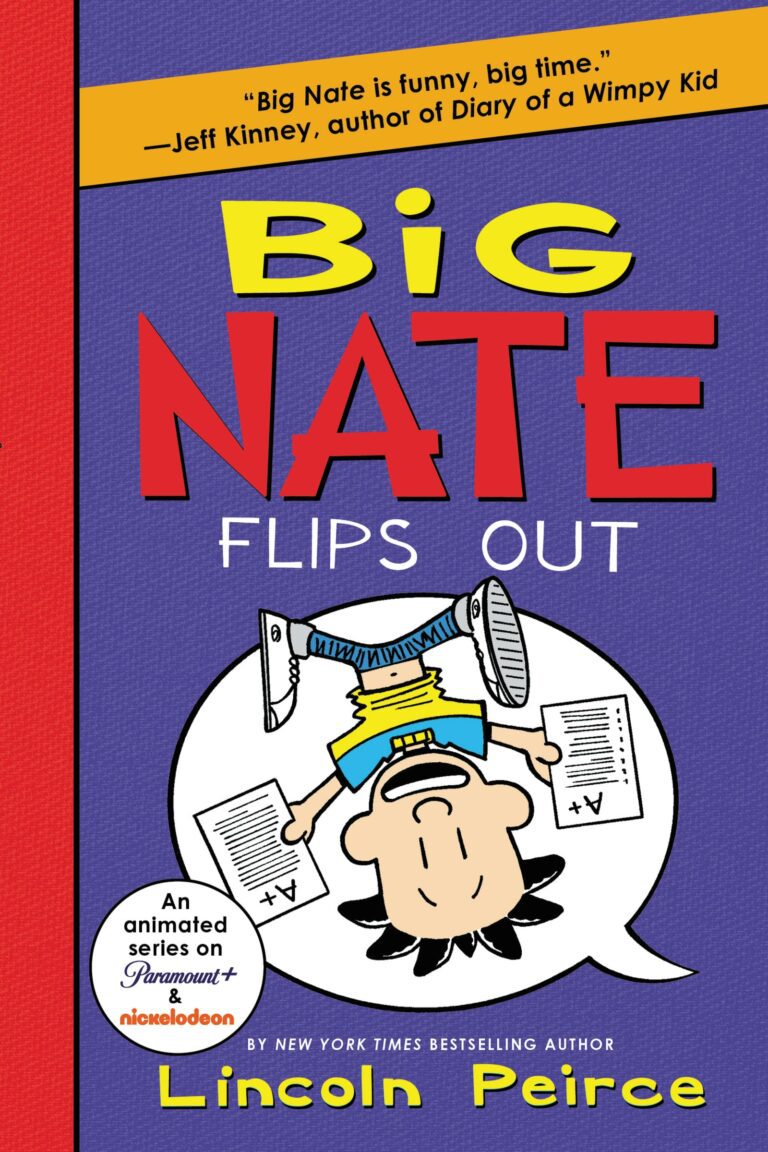 5. Big Nate Flips Out
Everyone knows that N-A-T-E does not equal N-E-A-T. And when Nate's sloppiness gets out of hand, his best friend, Francis, is in serious trouble.
Can Nate clean up his act, or will he flip out first?
---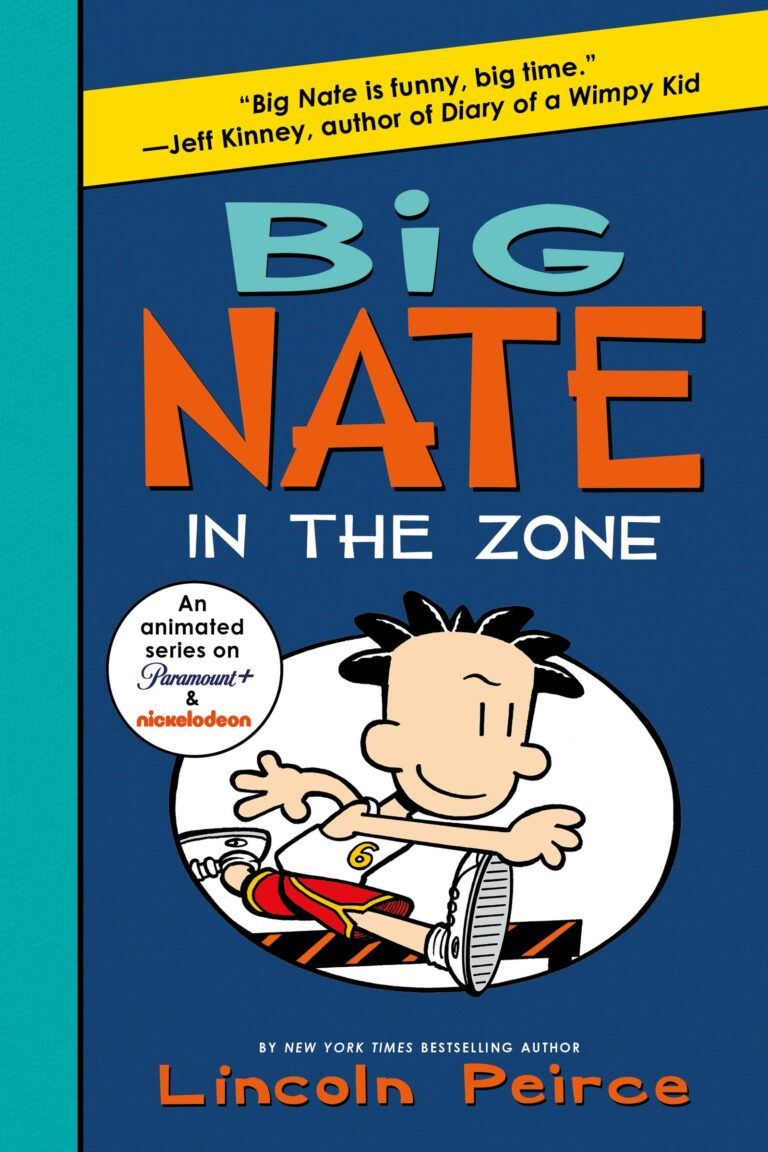 6. In the Zone
Nate's not having the best of luck…in fact, he's not having any luck. But with a little boost thanks to Chad's lucky foot, suddenly good luck is everywhere Nate turns. He is in the zone.
But how long will it last?
---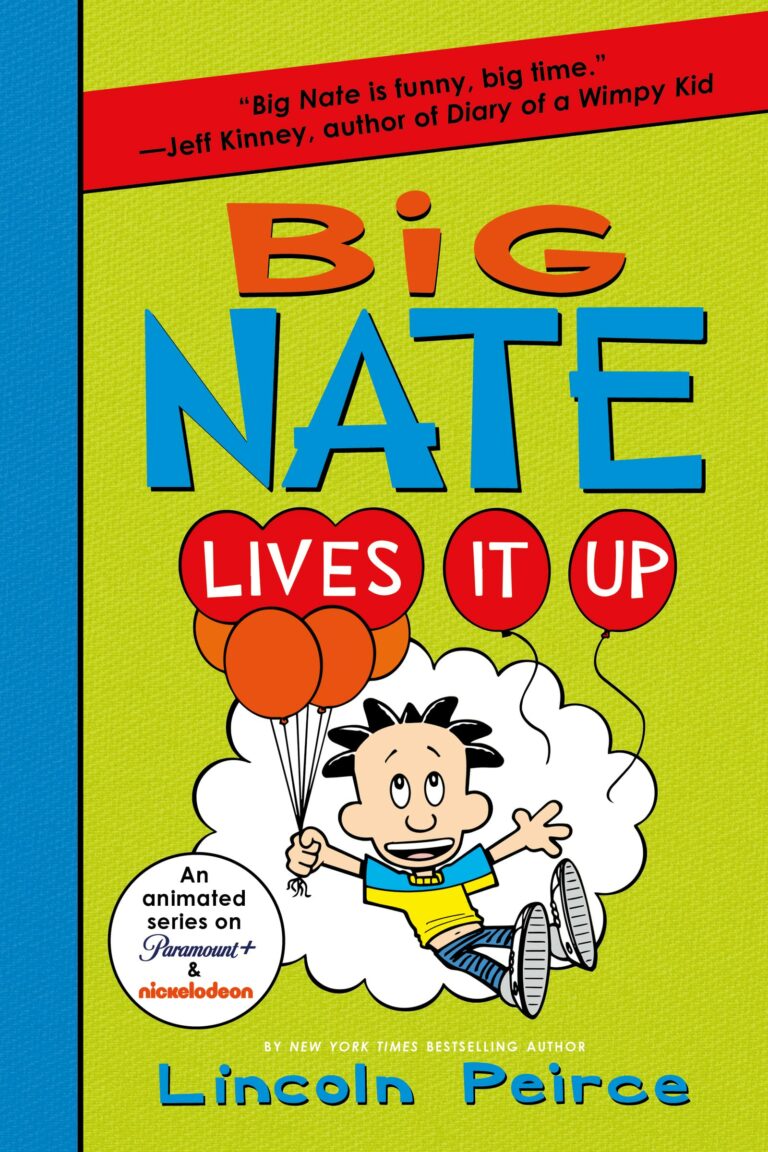 7. Big Nate Lives It Up
Principal Nichols wants Nate to be buddies with new kid Breckenridge Puffington III and show him around. But that's no easy task when Breckenridge is a plant-doodling total fun-sponge.
There's also something strangely familiar about this guy… What in the world could it be?
---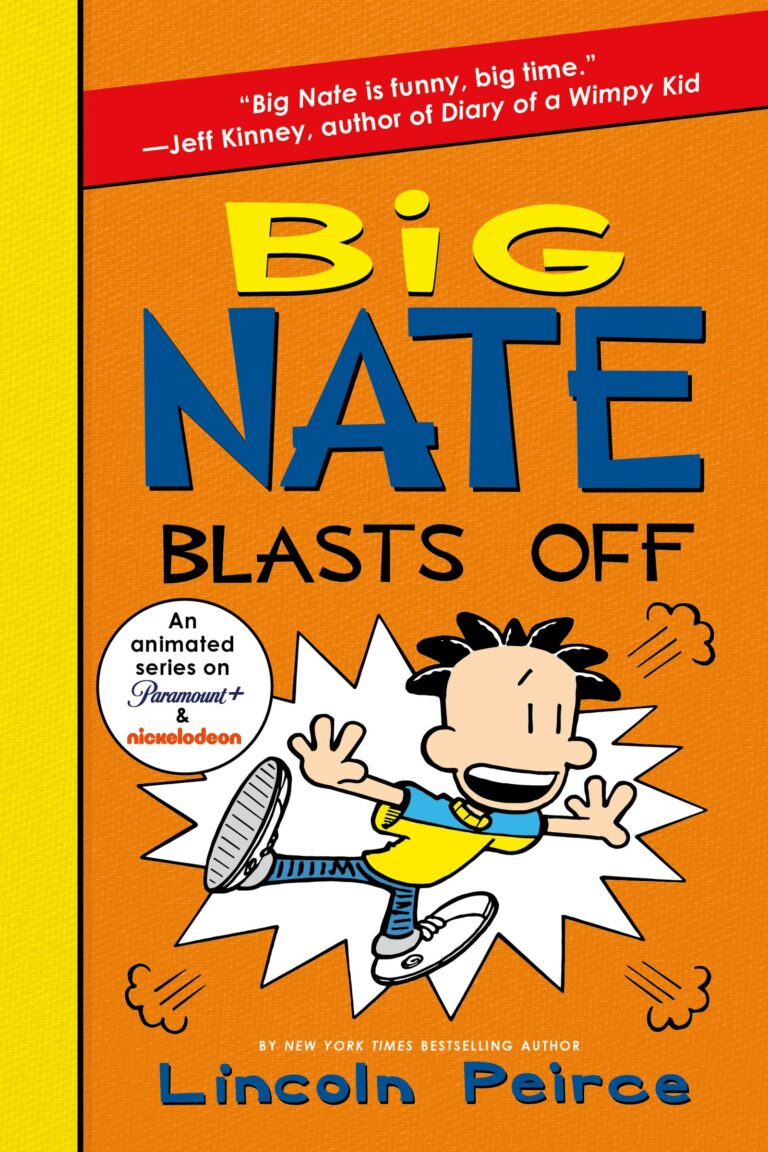 8. Big Nate Blasts Off
Nate has a crush on Ruby. But after his scrap with Randy Betancourt makes headlines in the Weekly Bugle, he's got a problem way worse than detention.
Can Nate bounce back? And will the annual Mud Bowl be a blast…or a bust?
---
Final thoughts on Big Nate books in order
From the pages of newspapers to bookstore shelves, Nate Wright's adventures have spread far and wide. The Big Nate books in order depict the shenanigans this middle schooler gets up to that will have you laughing out loud as you turn the page.
More Children's Books Resources