With so many books in print, and so many having gone through republications, it may be confusing to know where to begin with reading the Susan Mallery books in order. This guide features everything Mallery has written with the original publication date as well as the best way to read her books.
There are many themes that reappear in Mallery's writing. She loves to write about a second chance at love or an unexpected pregnancy being the catalyst for happily-ever-after. These common threads will become apparent throughout this list of all her works.
About Susan Mallery
Susan Mallery's career as an author is vast. Her debut was published in the 1990s and she has written a tremendous amount since then.
Many of her earliest works were category romances, many of which have since gone out of print in physical format. However, most of these older category romances are now available in digital format as e-books following recent republications.
Mallery shifted from writing romances to writing women's fiction, but romance still holds a fond place in her heart and her more recent novels still contain elements of romance as plotlines.
Her shift into women's fiction features a much larger focus on female friendships and familial relationships. Even though Mallery is an only child, many of her books feature sisters and siblings because she finds the opportunity to explore that dynamic so interesting.
Collectively, Mallery has sold more than 40 million copies of her books around the world in 28 languages.
She says she was a born storyteller, but she never realized it was a possible career option until she was in college studying accounting. She signed up for a course on how to write a romance novel and before the course was complete, she knew she had found her calling.
However, Mallery was too practical to drop out, so she graduated with her degree but never worked in accounting. That's because she published her debut novel straight out of college.
She grew up in California, which is the setting for many of her books, but now lives in Seattle.
Susan Mallery Books in Order
Standalone Books
Our list of the Susan Mallery books in order begins with her standalones. Of course, you can read these books in whichever order you choose because they are standalones, but reading the books in order of publication does have a few added perks.
With this reading order you'll be able to see the evolution of Mallery's career as an author as well as her trajectory from romance into women's fiction.
Standalone Books as Susan Macias
Next are a few more standalone books, however, these were published with Susan Mallery credited as Susan Macias. These books fall more within the standard romance genre and all are now out of print.
Fool's Gold Books
This is Susan Mallery's most popular series and the books for which she is the most well-known. These books take place in the small town of Fool's Gold, California. Each book is written as a standalone with Mallery saying she wanted readers to be able to begin with whichever book they picked up first.
However, because these books take place in the same small town, the books will be interconnected with former main characters making reappearances in later books. So, if you intend to read all the books it would be best to start at the very beginning and avoid any potential spoilers.
Fool's Gold Short Stories and Novellas
There are also many Fool's Gold short stories and novellas to enjoy. These are shorter little reads which follow new or secondary characters in their pursuit of love.
Fool's Gold Cookbook
Finally, within the Fool's Gold universe is a cookbook. In addition to recipes from favorite characters throughout the series, Mallery has also woven in a love story between two chefs within the small town.
The cookbook includes more than 150 recipes, including how to make Denise's Summer Berry Pie. Fans of the series will love all the in-universe references alongside the banter of two characters falling in love.
Fool's Gold Cookbook (2013)
Safe Haven Book
This next book dates back closer to the start of Mallery's career and it was a Silhouette category romance. This means the book is shorter than average and it was published within a much larger series that is often connected only loosely by theme.
Tempting Faith follows an agent who is a lone wolf that doesn't let himself get close to anyone, but then he starts to realize there are gaps in his memory. So now he must learn to trust a woman who walked on the wild side.
Tempting Faith (1994)
Category Romance Books
These are books which were first published as category romances but have been more recently published in digital format as an e-book.
The Only Way Out is a story of revenge, vengeance, and love. Andie Cochran thought she had escaped from her ex-husband, but then he abducted the child she loved more than anything. Now she must turn to Jeff Markum for help, who was intent on his own revenge before Andie started to make him feel things he never anticipated.
The Only Way Out (1995)
Full-Time Father (1996)
Lone Star Millionaire (1999)
Hometown Heartbreakers Books
Like with many romance series, the Hometown Heartbreakers books are interconnected through theme and setting, but each book follows a different love interest. The series begins in Glenwood where each male lead is a rugged bachelor who falls hard for the leading lady in their own life.
Beth Davis Books
The first book in this series introduces Mike Blackburne and Cindy Jones. Mike is a daring bodyguard who has been sent to the suburbs to heal from injuries obtained while on the job and Cindy is helping him learn the politics of suburbia. But then sparks begin to fly and Mike begins to crave Cindy's love and the affection from her two young kids.
Meanwhile, the second book in this loosely connected duology follows Beth Davis, a middle-aged suburban mother, and Todd Graham, a millionaire bachelor.
The Bodyguard & Ms. Jones (1995)
Beth and the Bachelor (1999)
36 Hours Books
This is another category romance series that Mallery contributed to alongside many other authors, including Lisa Gardner. Each book follows different characters during a 36-hour blackout in a small town and what takes place.
Cinderella for a Night (2000)
A Thanksgiving to Remember (2000)
Triple Trouble Books
These three romances were all published by Silhouette and feature three different couples. Each book features a love interest that must take a risk with a leap of faith for their happily-ever-after.
The Girl of His Dreams (1997)
The Secret Wife (1997)
The Mysterious Stranger (1997)
Prescription: Marriage Book
This is another multi-author series from Silhouette in which each book features love blossoming within the healthcare field. Mallery contributed one book to this six-book series. It features the second-chance at love trope as Dana Rowan refuses to fall for her high school sweetheart Dr. Trevor MacAllister a second time…
Prince Charming M.D. (1998)
Montana Mavericks Books
The next titles on our list of the Susan Mallery books in order are part of a very large multi-author series. There are also many subseries within the Montana Mavericks universe, which results in dozens of books within this setting. The main series describes itself as being about bold men and daring women in Whitehorn, Montana.
That's My Baby Books
With a series name like That's My Baby, it should come as no surprise that this is a category romance series that revolves all around pregnancy and parenthood.
The first of Susan Mallery's contributions is Surprise Delivery, which is exactly what happens when Heather Fitzpatrick finds herself lurching into labor in a stalled elevator. But thankfully a tall, dark, and handsome stranger is trapped with her and he dotes on her new baby. It all sends Heather's heart flying, even though she's sworn off men.
Mallery's second contribution is about a surprise pregnancy between a boss and his employee.
Surprise Delivery (1999)
A Little Bit Pregnant (2003)
Royally Wed Book
This is another series which has subseries, but the story at the center of these books is four royal sisters searching for their missing brother, the Crown Prince. However, along the way they each find their own Prince Charming
Susan Mallery's contribution is the first book in this multi-author series.
A Royal Baby on the Way (1999)
Lone Star Canyon Books
Each book in this next series features a common romance trope. The first is an unexpected pregnancy after a passionate night, while the second is forbidden romance between two feuding families and a second chance at love. The final book also plays within the second chance at love trope with an ex-wife disguising herself to woo back her former flame.
Unexpectedly Expecting! (2000)
The Rancher Next Door (2000)
Wife In Disguise (2001)
Desert Rogues Books
Since the original publication of this series, these Susan Mallery books in order have since been republished with updated titles. It is the newer titles which we've included first below, followed by the original title.
Related Desert Rogues Book
While this book takes place within the same universe as the other Desert Rogues books, it isn't a part of the main series. However, it features many of the same themes and tropes.
The Sheik's Virgin (2009)
Marcelli Books / Marcelli Sisters of Pleasure Roads Books
Even though these books fall within the romance genre, with this series you can see Mallery begin to dip her toes into women's fiction. Each book in this series follows a new member of the Marcelli family as they navigate love and life while living in California wine country.
An bind-up within this world has been published, A Marcelli Wedding, which includes the later two books within the series, The Marcelli Bride and The Marcelli Princess.
Merlyn County Midwives Book
This is a five-book series from multiple authors with Susan Mallery writing the first book in the series. Mallery sets the scene for Merlyn County and follows the themes of this series of an unexpected pregnancy leading to everlasting love.
Expecting! (2004)
Logan's Legacy Books
This is another category romance series with multiple authors, but a much longer series than the previous one Susan Mallery contributed to and with two contributions by Mallery. Mother By Design is the series anthology in which Mallery's short story was first collected.
Lily's Expecting (2004) (Short Story)
To Love and Protect (2004)
Mother By Design (2004)
Los Lobos Books
Once more a small town forms the backdrop to this series by Susan Mallery. The first two books feature a second chance at love with former crushes getting another chance to flourish, while the third book features four different journeys of love as three sisters walk their own path with romance in the lead up to their mother's wedding.
Someone Like You (2004)
Falling for Gracie (2005)
Daughters of the Bride (2016)
Positively Pregnant Books
This is another series which marks a transitional stage in the Susan Mallery books in order. The Positively Pregnant series is a romance series with classic tropes such as marriage of convenience and unexpected pregnancies. However, each of these books are loosely connected through the protagonists being friends as they each navigate their pregnancy.
Having Her Boss's Baby (2006)
The Ladies' Man (2006)
Her Last First Date (2007)
Buchanans Books
This is another contemporary romance series which follows a cast of interconnected characters. Each book follows a new member of the Buchanan family. While they may have sworn off their chance at love, fate has different plans and they must learn to trust again.
The Million Dollar Catch Books
Each Nelson sister finds themselves entangled with a million-dollar catch in this series with the millionaire trope at its core. The first sister must overcome the lie of her catch pretending to be someone he's not, the second must convince the man who rescued her that soulmates exist, and then the third must reconcile a playboy millionaire with the man she is falling for.
The Substitute Millionaire (2006)
The Unexpected Millionaire (2006)
The Ultimate Millionaire (2007)
Family Business Book
This is another multi-author romance series that Mallery wrote the first novel to with Prodigal Son. There are six books in the series following a different member of the Hanson family. However, if you plan on reading all the books, you should definitely read them in order of publication.
Prodigal Son (2006)
Millionaire of the Month Book
Mallery revisits the millionaire trope in another multi-author romance series with In Bed With The Devil. Each novel in the six-book series features a new millionaire and a tempting passionate woman. Mallery's millionaire is Jack Howington III, whose fortune derives from an international security corporation.
Jack made a promise a decade ago, but now his best friend's little sister isn't so little and she's determined to take him to bed.
In Bed With The Devil (2007)
Bakery Sisters Books
Next is a contemporary romance series which is loosely connected to Mallery's Fool's Gold series. That's because a character from these books reappears in Fool's Gold and their story continues. Each book in this series follows a Keyes sister and the family bakery.
Sweet Talk (2008)
Sweet Spot (2008)
Sweet Trouble (2008)
Man of the Month Book
This is another category romance from Susan Mallery which features fake dating in order to improve the public image of a powerful CEO. However, once Duncan Patrick meets kindergarten teacher Annie McCoy, he wants to make things a reality. This short romance takes place during the holiday season.
High-Powered, Hot-Blooded (2009)
Lone Star Sisters Books
Mallery depicts the fictional small southern town of Titanville in this series. Each main character is a member of the Titan family except for in Hot on Her Heels, which follows a close family friend who will do anything to protect the Titan family, but then her heart gets involved.
Blackberry Island Books
This series follows the stories of four different groups of women brought together by fate, choice, or familial ties. Each book contains a heartfelt story of love, family, and friendships through the hardships and turmoil of life. While each book follows a different group of women, the best reading experience would be to read these books in order of publication to avoid any potential spoilers.
Brides of Bradley House Book
Dream Wedding contains both Dream Groom and Dream Bride, which were previously published as separate books in 1999. Both books center around wedding bells and happily ever after.
Dream Wedding (2013)
Mischief Bay Books
This next series in the list of Susan Mallery books in order shifts from romance into women's fiction. While each book does contain a subplot concerning love and marriage, the main focus of this series are the women in each book who are close friends and each are on the brink of a new life. These books should be read in order of publication.
Happily Inc. Books
The Happily Inc. books take place within the same universe as the Fool's Gold books, but in a small town called Happily Inc., California. It is a small wedding destination town where love abounds in unlikely places if these characters are willing to take the risk.
Malcolm, Callie & Kiera Book
This series is about an unlikely family who learn the strongest bonds are made through choice. Malcolm is the CEO of a family-owned food company who is learning to trust two half-sisters he's never met. Delaney Holbrook has caught his eye and her affections will help show him how to embrace Callie and Kiera into his life.
When We Found Home (2018)
It Started One Christmas (2018) (Short Story)
Wishing Tree Books
The magic of Christmas is alive and twinkling in Wishing Tree, Washington, where these Susan Mallery books in order take place. The prequel novella sets the scene of this small town where love can blossom against the odds, while the subsequent full-length novels depict more in-depth love stories against a backdrop of the holiday season and family bonds.
Say You'll Stay (2021) (Prequel Novella)
The Christmas Wedding Guest (2021)
Home Sweet Christmas (2022)
Anthologies
Finally, f you're looking for a quick dose of love and happily-ever-after, Susan Mallery has also contributed to a handful of anthologies throughout her career.
A Summary of Susan Mallery Books in Order
Since Mallery's career has changed since she published her debut more than 30 years ago, we've selected her 10 most recent standalone titles to include in our summary section of the Susan Mallery books in order. This will help demonstrate the scope of Mallery's most recent writing and also let you know if there are any recent releases you might have missed.
---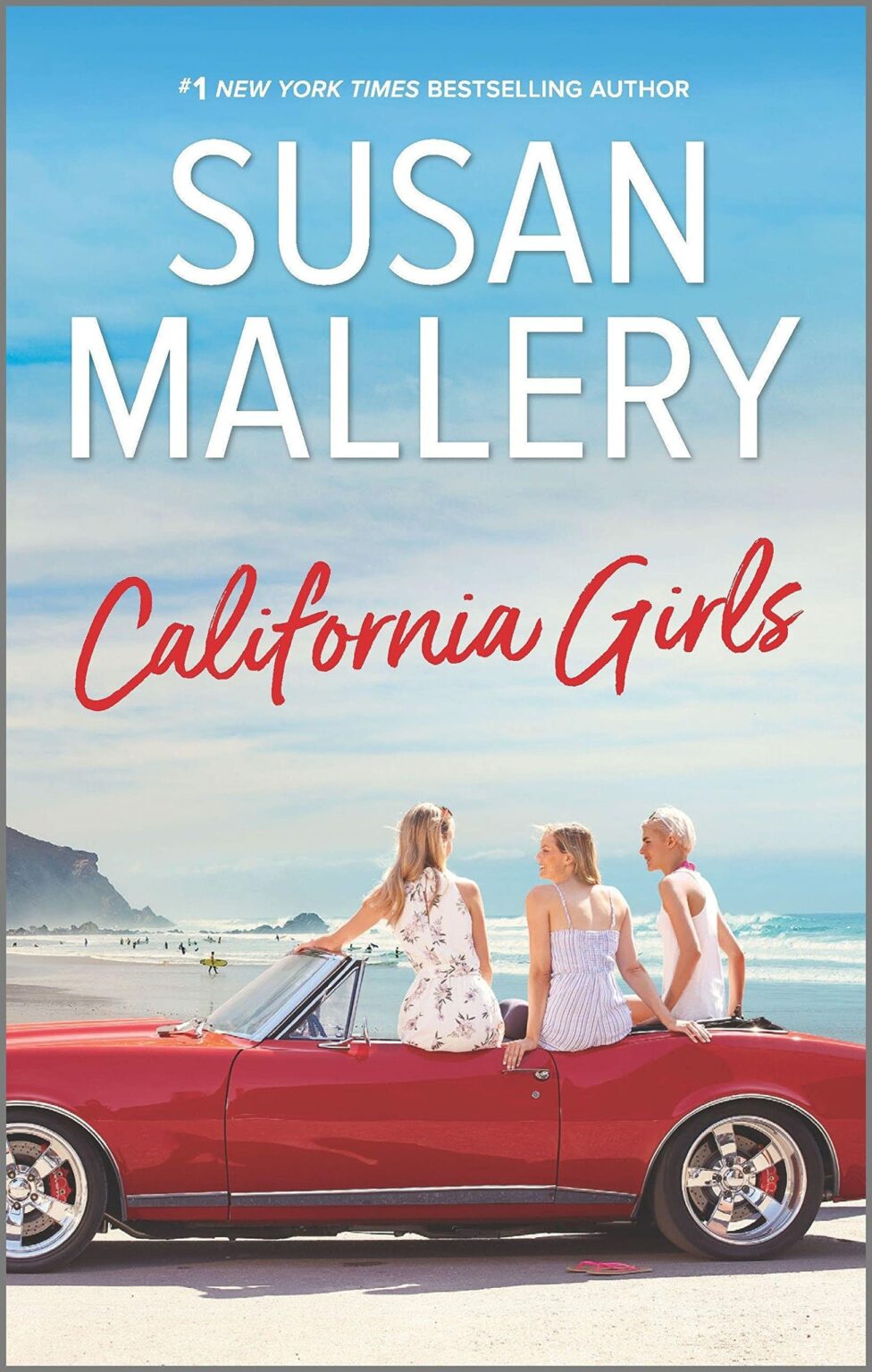 1. California Girls
Three sisters get dumped in the same week, and suddenly California's sunshine feels less bright.
First, Finola is a popular LA morning-show host and finds out her husband is having an affair with a popstar live on the air. Then, Zennie isn't sweating her breakup and agrees to be her best friend's surrogate without hesitation. Finally, Ali's fiancé calls off their wedding by sending his disapproving brother to break the news.
The sisters must stand side-by-side-by-side as they start over and rebuild their lives.
---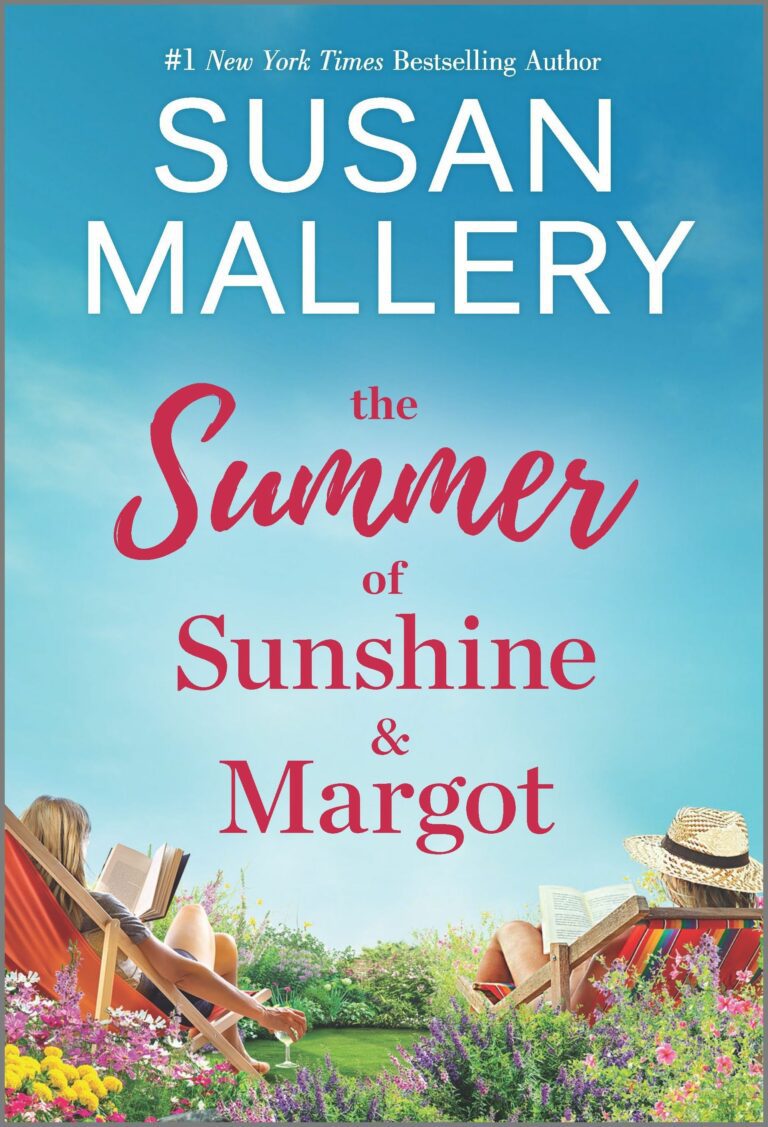 2. The Summer of Sunshine and Margot
Sunshine and Margot Baxter lead very different lives. They come from a long line of women with horrible luck at love, but this summer both will turn disasters into happily-ever-afters.
Margot is an etiquette coach and her new client may be her toughest challenge yet. Bianca, an actress, is facing a wave of pressure to conform and moves in with her private son. But Alec's stony demeanor intrigues Margot and she wants to earn his trust.
Meanwhile, Sunshine has always fallen hard for the wrong guy. She's determined that this time is going to be different. But her plans to focus on college and her job as a nanny become more difficult when her boss starts to look very tempting.
---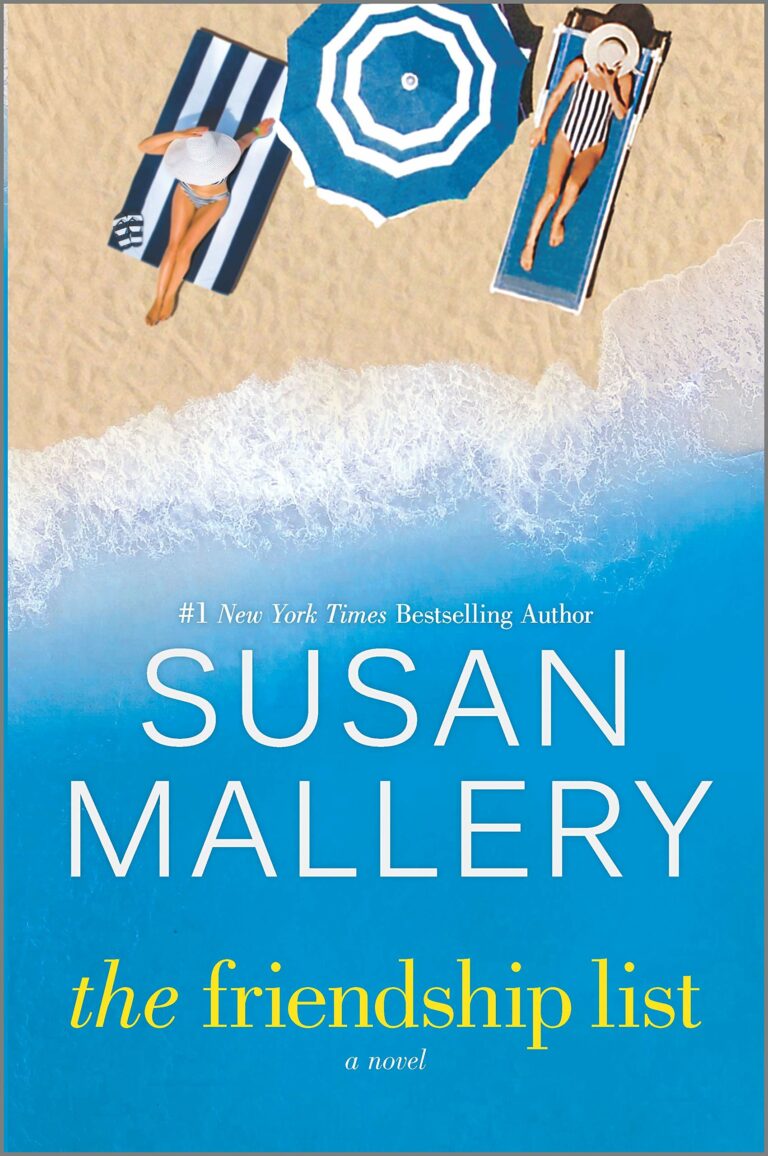 3. The Friendship List
Ellen Fox thinks she's nailing being a single mother. Then she overhears her son say he won't be attending his dream college because she needs him too much. So begins a single summer to prove to her son that she's living her best life to help him fly the nest.
She recruits her best friend Unity Leandre to help her. Unity is only in it to help Ellen, but along the way Unity's own hurts will begin to heal as they tackle the friendship list. They will tackle life with joy and abandon as they embrace humor, heartache, and regrettable tattoos.
---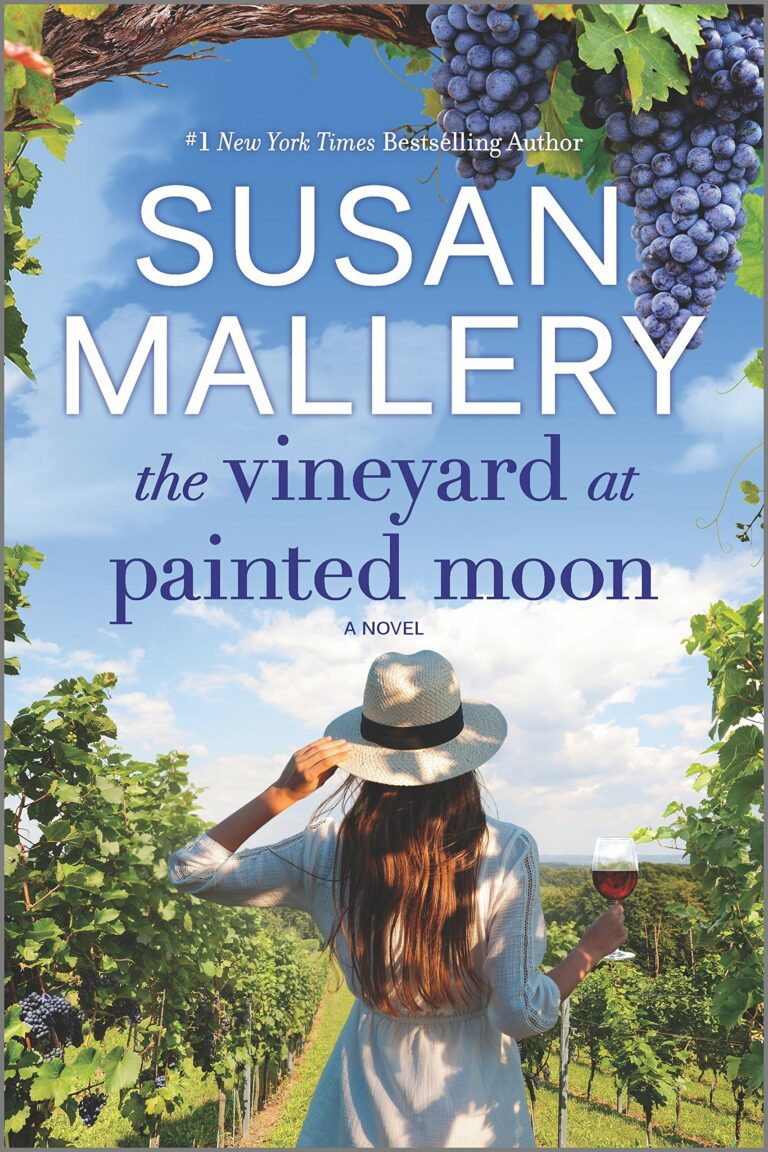 4. The Vineyard at Painted Moon
Mackenzie Dienes seemingly has a perfect life, but everything is attached to her husband. It is his family winery where she has forged a successful career, his home, and also his mother that has become the mother she never had. So, when they must admit their marriage has run its course, Mackenzie is grieving for much more than just her husband.
She could stay on at the winery as an employee and accept her place outside of the family, or she can risk everything to build her own legacy. It will take surrendering every piece of her heart, but she might just discover something more beautiful than she ever anticipated.
---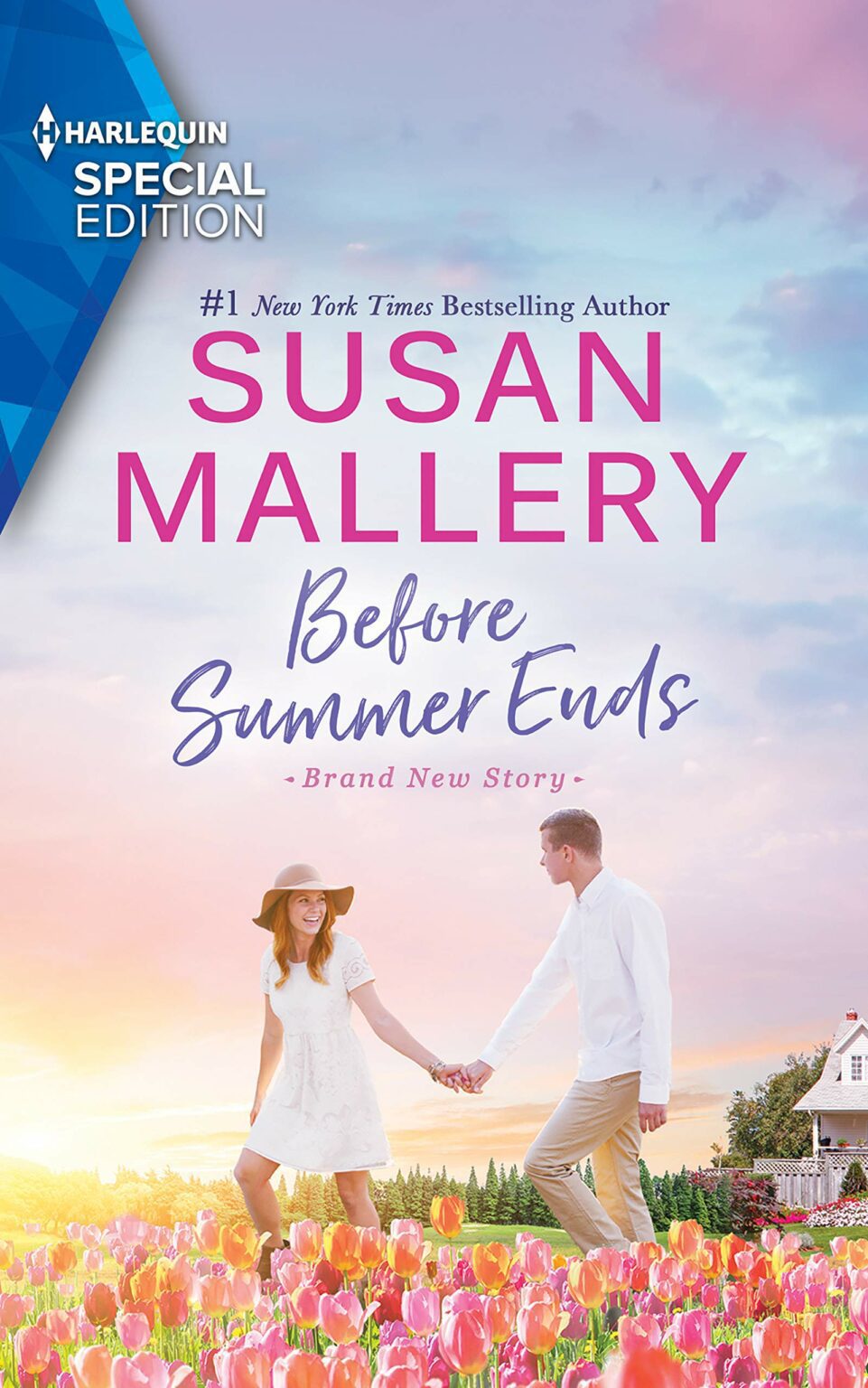 5. Before Summer Ends
Nissa Lang, a teacher, thinks her brother's best friend is far out of her league, even though she's always harbored a crush on him. But Desmond Stilling is a gorgeous CEO and she feels inadequate. Nissa was supposed to be house-sitting this summer, but when the job falls through Desmond opens the doors to his home to ensure she has a place to stay.
Now Nissa must try to keep her feelings for him a secret, while Desmond is harboring his own secrets. He's always thought Nissa deserved a man who was good and could give her his whole heart — someone who was the opposite of himself. But now that she's living in his lonely mansion he doesn't think he'll be able to resist her temptation, or ever want her to leave.
---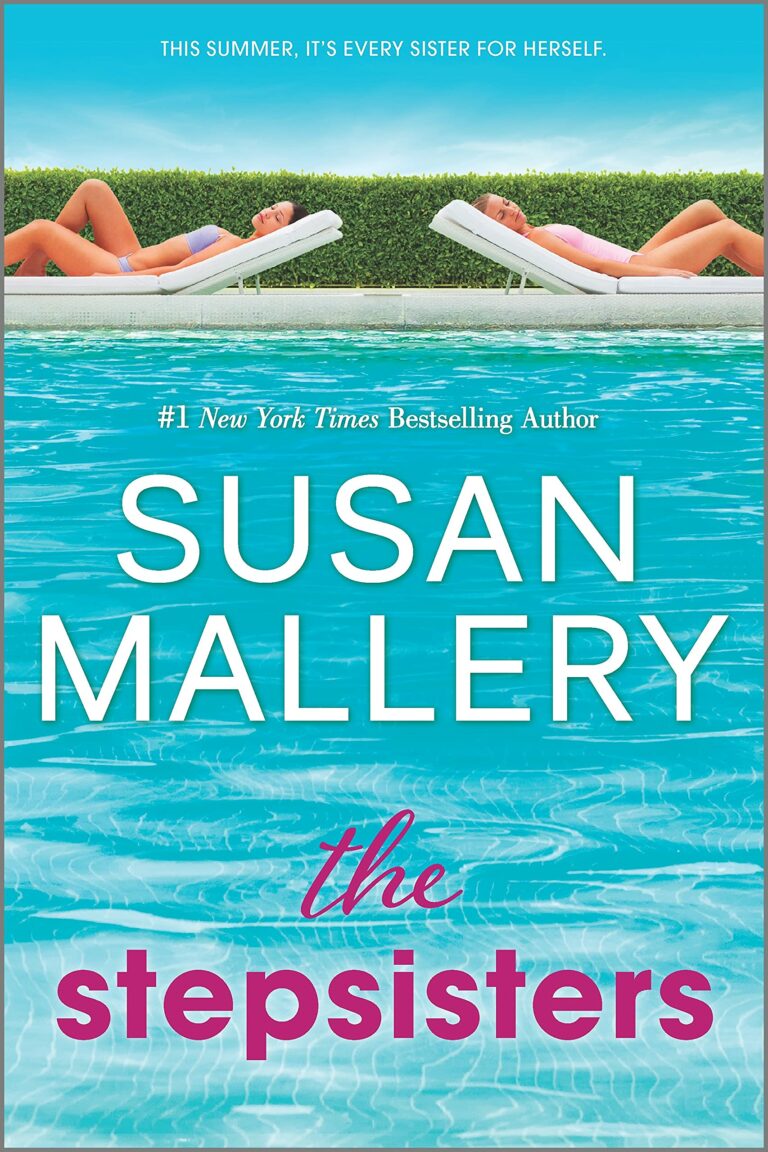 6. The Stepsisters
Daisy was over-the-moon when her dad married Sage's mom and she gained a sister. But their relationship quickly turned fraught with jealousy and rivalry. The final nail in the coffin was when Daisy married Sage's first love and Sage fled California.
Nearly two decades later the former stepsisters are forced back together when the younger sister they share needs them both. Daisy and Sage put aside their differences and are shocked as a friendship begins to blossom, but it will only take one careless act to threaten this fragile truce.
---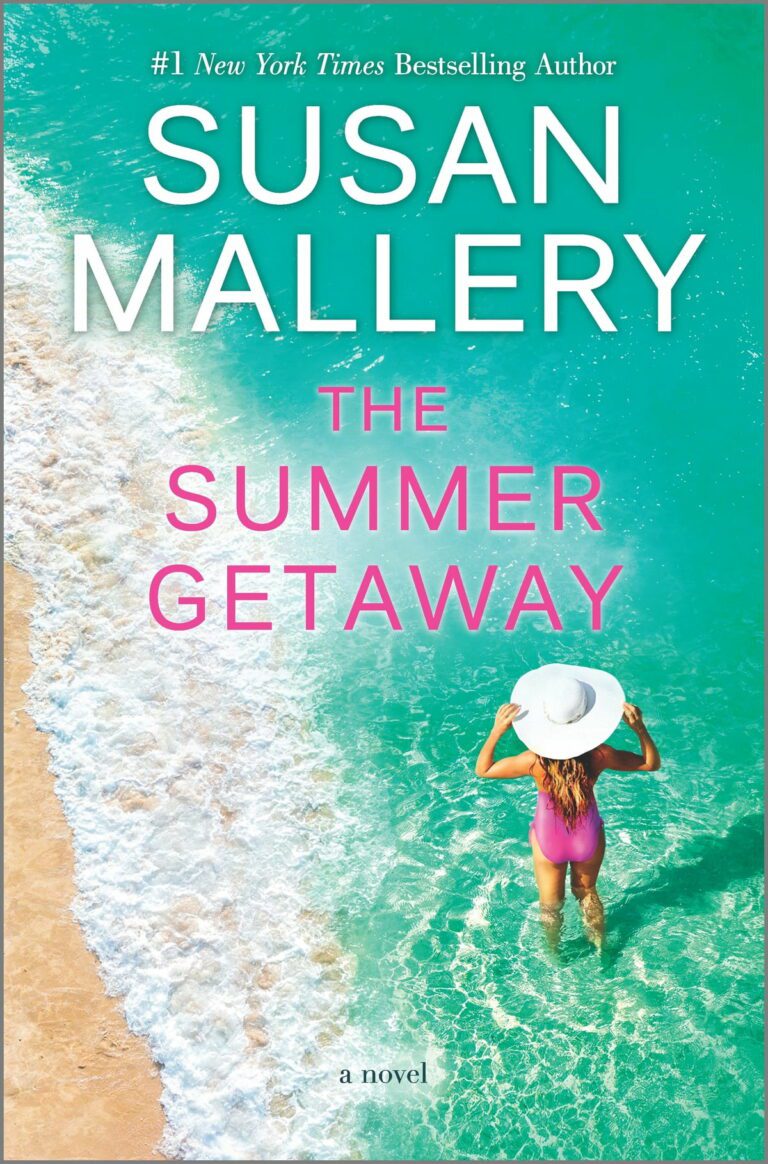 7. The Summer Getaway
After years of putting her family before everything, single mom Robyn Caldwell is ready for a change and to put herself first. But her daughter is becoming a demanding bride, her son won't consider college, her best friend is facing marital disaster, and her ex has the potential to ruin everything.
So, Robyn decided to hit reset with a vacation in Santa Barbara, California to visit with her great-aunt Lillian. Except her escape doesn't go as planned when her family follows her across the country.
The sunshine and the time spent with her free-spirited aunt Lillian does impact her though. Robyn is suddenly seeing more possibilities for dreams, love, and family, but only if she can take a chance on herself.
---
8. The Boardwalk Bookshop
Real estate prices on the California coast are steep, which is how three strangers find themselves banding together to obtain the business storefront that will be a dream come true. The Boardwalk Bookshop is part bookstore, part gift shop, part bakery and everything Bree, Mikki, and Ashley could have hoped for. Even if their personal lives are doing less than spectacularly.
Bree has been betrayed by her late husband and sworn off men, even though it feels like Ashley's brother is the first man to see and embrace who she really is. Mikki thought she had executed the perfect amicable divorce until a new man changes how everyone looks at her. Meanwhile, the love of Ashley's life admits they never want to get married and Ashley must confront her plans for the future.
Every Friday night the three women share a champagne toast at the Boardwalk Bookshop. As they grow closer, they will challenge each other to be the best version of themselves.
---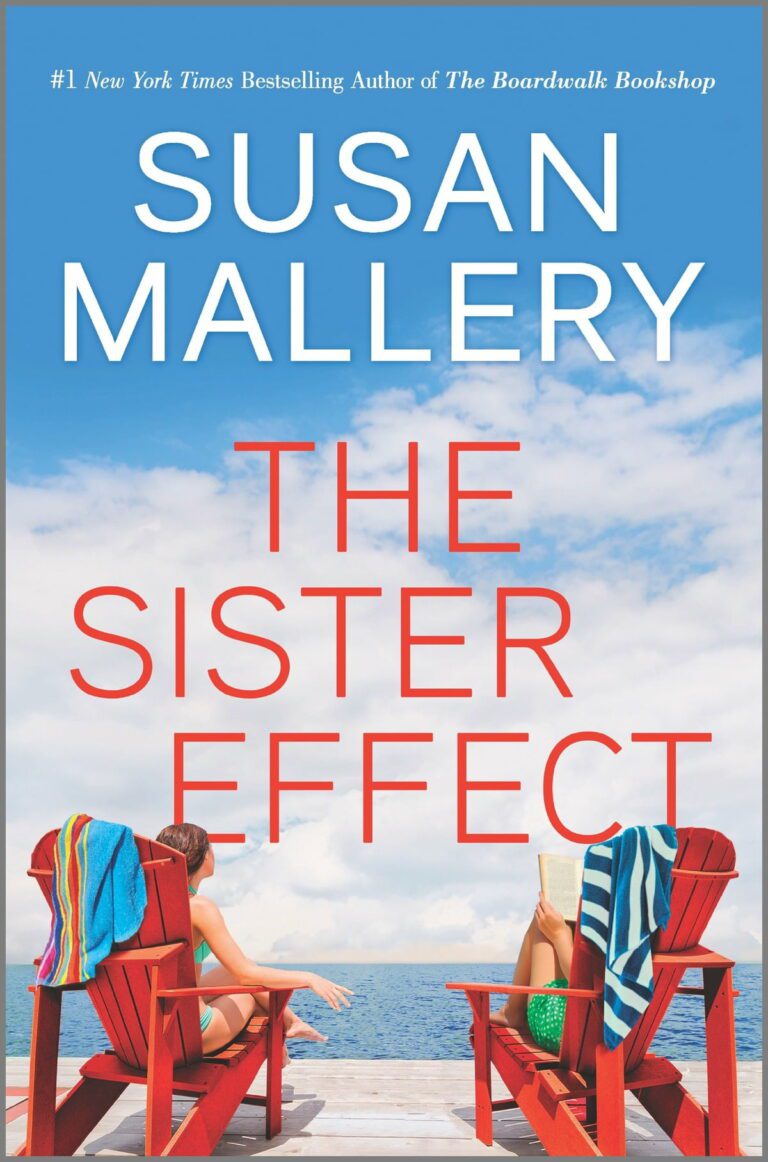 9. The Sister Effect
Finley and Sloane McGowan had a fractured upbringing. Their mom left them to pursue stardom and their grandfather abandoned them when they needed him most. Finley reacted to the instability of their childhood by walking the straight and narrow, while Sloane veered in the opposite direction.
Which is how Finley has found herself raising her niece, determined to give her a better childhood than her own. A childhood in which she will always feel loved and wanted. But then Sloane comes back into their lives wanting a relationship, and Finley will have to make hard decision in order to find joy and peace.
---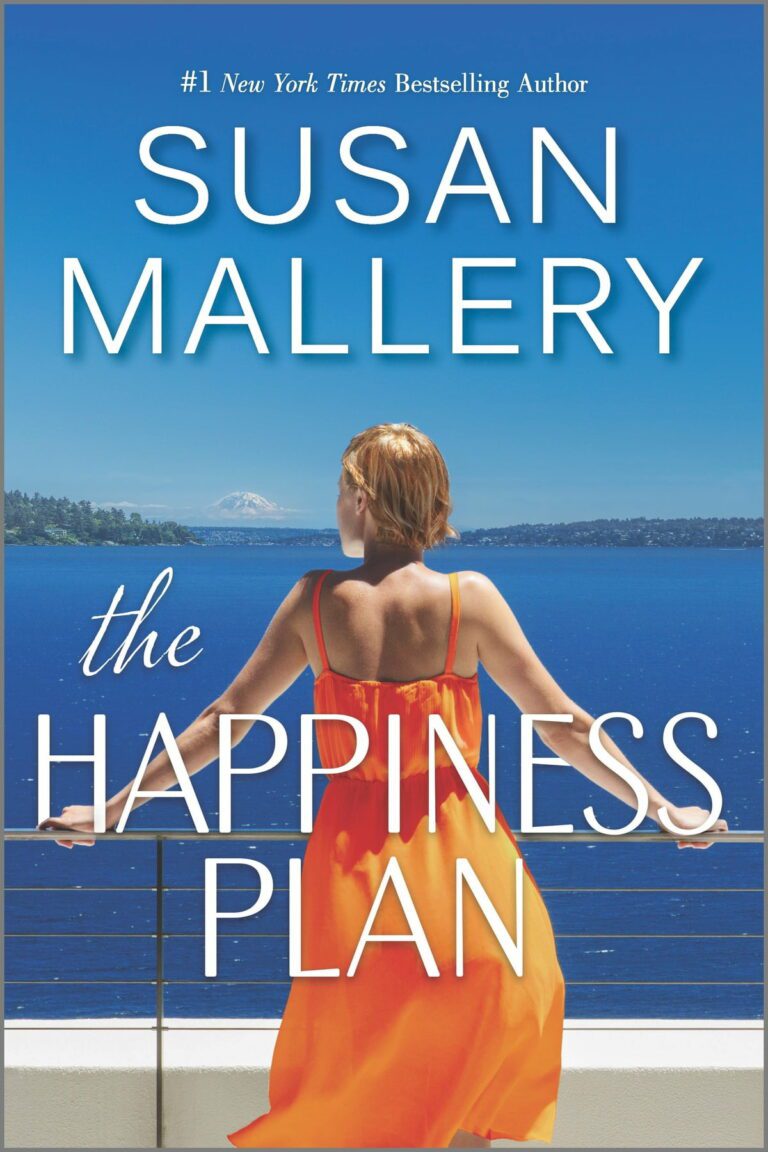 10. The Happiness Plan
Susan Mallery's next novel is scheduled for publication on June 20, 2023. It will feature the themes she has become so well-known for: Hope, heartache, and the power of friendship.
Heather is seemingly happy with a successful business, a cute cat, and two amazing best friends. But it crushes her when her ex starts dating someone else, so she reaches out to a stranger who might be her dad as her world falls apart.
Meanwhile, her best friend Daphne is facing a rift in her marriage and Tori is supressing an inconvenient crush on Daphne's brother-in-law. Until her apartment floods and she finds herself rooming with him, and the possibility of losing her friends hanging in the balance.
---
Final thoughts on Susan Mallery books in order
If you're a new fan of this author, there is no shortage of Susan Mallery books in order to discover. Her books vary from classic romances to explorations of female friendship. In going through her bibliography this transition in her writing becomes evident, as does her established career.
More Women's Fiction Resources