Debbie Macomber has written an incredible number of books, novellas, and short stories throughout her career. From romances to uplifting stories about friendship, the Debbie Macomber books in order all have one thing in common: A message of hope and happily-ever-after.
Macomber prioritizes leaving her readers with a feeling of happiness and contentment after finishing her books, because that's what she desires too. There is heartbreak and loss throughout her novels, but this allows her themes of forgiveness and second chances to shine through.
About Debbie Macomber
With more than 200 million books in print around the world, Debbie Macomber is a well-known and bestselling author. Her debut was published in 1983 and in the forty years since, she has published nearly 200 full-length novels, written many short stories and novellas, and contributed to many anthologies.
Collectively, her books have spent more than 1,000 weeks on the New York Times bestseller list, with 15 books hitting the top spot. So, it may be surprising to learn that at one point Macomber was afraid to tell anyone her dream of becoming an author.
She knew from a young age that she wanted to write books, but was afraid of the potential rejection or that people would laugh at her. Consequently, it wasn't until she was 30 years old and a young mother with four children that she sat down to write her first novel.
She did face rejection in the time between writing that first novel and her debut publication, but the success she has since found surely outweighs the initial fear.
Many of Macomber's books revolve around Christmas, colloquially dubbing her the queen of Christmas, and she has become well-regarded for her annual Christmas books. Six of those books have been adapted into Hallmark Channel movies.
Throughout our list of the Debbie Macomber books in order you can see her evolution as an author. Her earlier books were predominately romances, before her focus shifted to books about enduring friendships.
However, all of her books tend to feature a happy ending, which is important to her. She and her readers both want reassurance that things will work out and that there is something to be hopeful for in the end.
Debbie Macomber Books in Order
One important thing to note before diving into these lists is that many of her books have been collected into omnibuses and bind-ups. The individual book titles have been prioritized in listing her books, although the bind-ups may be included depending on the current availability.
Standalones
A large number of the Debbie Macomber books in order are standalones, which makes her bibliography slightly less intimidating to approach. Many of her books have gone out of print in the last forty years. A large number have been republished, but there is a full list of her out of print titles further below.
While you can read her standalones in any order you choose, you will notice a rhythm or evolution to her books in order of publication. Her earliest books focus mostly on romance, then as she got older her focus shifted to feature more enduring friendships.
Solution: Wedding Books
Like many other romance authors during the 1980s and 1990s, Debbie Macomber also wrote contributions to linked series with other authors. This category romance series was written alongside Lucy Gordon, Phyllis Halldorson, Pepper Adams, Suzanne Carey, and Carole Buck.
Legendary Lovers Books
While the original editions of these books went out of print, they have since been republished as part of a collection of DM Classics to mark 35 years since Debbie Macomber's debut. These are fairy tale retellings of Cinderella, Beauty and the Beast, and Snow White.
Cindy and the Prince (1987)
Some Kind of Wonderful (1988)
Almost Paradise (1988)
Navy Books
The Navy series follows a different couple in each book, but the characters are linked and make reappearances throughout the series. While you can read these books in whichever order you choose, if you intend to read the whole series, it will make the most sense to read these Debbie Macomber books in order.
These books also went out of print, but have since been republished. As the title of the series implies, each book has a protagonist with connections to the Navy.
Wyoming Brides Books
Once again this duology follows two different couples, but the characters are linked and the protagonists from the first book play a supporting role in the second. Denim and Diamonds is about a second chance at love, while The Wyoming Kid is about realizing the love that is right in front of you.
Denim and Diamonds (1989)
The Wyoming Kid (2006)
The Manning Books
This list collects both The Manning Sisters and Those Manning Men books as the novels revolve around the same family. There are also bind-ups available of these books. The Manning Brides collects the first two titles in the below list, which are The Manning Sisters books, and then The Manning Grooms collects the third and fourth books.
Orchard Valley Books
This is another series which has had multiple bind-ups throughout the years. The first was Orchard Valley, which collects the first three books. Then Orchard Valley Grooms collects the first two books from the below list, and Orchard Valley Brides collects the next two books.
Dryden Brothers Books
The Dryden Brothers series also has a bind-up of the duology, which is Ready for Love. These two books follow Evan and Damian Dryden and their respective love stories. This series also contains endearing storylines of knit-tight families and second chances at love.
Ready for Romance (1993)
Ready for Marriage (1994)
From This Day Forward Books
There are two titles for each book in this series, depending on the edition. Each book features a marriage of convenience in which each partner gets more than they bargained for.
Angels Everywhere Books
This next series in the Debbie Macomber books in order is also known as the Angelic Intervention series with the inclusion of two books from the elsewise known Mrs. Miracle series. These books feature angels on divine missions to teach a lesson while answering a prayer. The series follows Shirley, Goodness, and Mercy and takes place during the Christmas season.
That Special Woman Books
This is another category romance series featuring multiple authors such as Lisa Jackson, Erica Spindler, and more, but we have only included Debbie Macomber's contributions below.
Each Macomber book features marriage as a core concept, whether unplanned, estranged, or of convenience. The books are only linked by themes and each features a new couple. Once again these books were out-of-print, but have since been republished.
Hasty Wedding (1993)
Baby Blessed (1994)
Just Married (1996)
Midnight Sons Books
The Midnight Sons series takes place in the small town of Hard Luck, Alaska. The population is predominately made up of men, which is why the O'Halloran brothers have a plan to recruit more women to the town. The books follow the brothers and their friends through the trials and tribulations of finding love.
Deliverance Company Books
This series features three different couples that are linked through themes and the role each male protagonist plays within the Deliverance Company. You can read these books in any order, but if you intend to read them all, it will make the most sense to read these Debbie Macomber books in order of publication.
Someday Soon (1995)
Sooner or Later (1996)
Miracle Books
These are the books which also featured in the Angels Everywhere series. You may also recognize these titles from the Hallmark adaptations. These are cozy Christmas books that will leave you with a warm feeling.
Heart of Texas Books
The Heart of Texas books take place in the small ranching community of Promise, Texas. Each book follows a new protagonist, but as it is a small town, there will be reappearances from previous characters throughout the series. In its own way each book reiterates themes of family, friends, and community values through the highs and lows of life.
Dakota Books
The Dakota books take place in Buffalo, North Dakota. It's similar to the previous series on our list of the Debbie Macomber books in order in the lessons of family, friends, and community values that it imparts. It is a mix of locals and new arrivals that come together to create this endearing little town.
Cedar Cove Books
This is one of Debbie Macomber's most well-known works, and her most popular series. It also has a popular Hallmark adaptation starring Andie MacDowell and the picturesque Cedar Cove is inspired by the town where Macomber lives: Port Orchard.
The books follow Olivia Lockhart, a family court judge, her family, and all the inhabitants of Cedar Cove through the good times and the bad times.
Other Cedar Cove Works
There are also a few additional Cedar Cove books that are Christmas-themed, as well as a collection of short stories: Welcome Back to Cedar Cove.
5-B Poppy Lane (2006) (Novella)
A Cedar Cove Christmas (2007)
Welcome Back to Cedar Cove (2021)
Cedar Cover Nonfiction Book
Debbie Macomber has also written a companion book to her popular series, which is a cookbook. Cooking is one of Macomber's favorite hobbies, so fans of the Cedar Cove books will be sure to enjoy this addition to the world.
Blossom Street Books
This is another popular series from Debbie Macomber which takes place in Seattle. It features another one of Macomber's favorite hobbies, which is knitting.
A Good Yarn is the little store in which this series begins, which sells yarn and supplies, and creates lasting friendships. Next to this little shop other little stores begin to feature in the series including a coffee shop, a florist, and a book store. This creates new opportunities for friendship, love, and second chances.
Blossom Street Kids Book
Macomber has also written two books for children taking place within the Blossom Street world.
Rose Harbor Books
Rose Harbor is another popular series by Debbie Macomber, and it is also a spin-off from the Cedar Cove books. Just like in those books there is a blend of romance, humor, and wisdom.
These books take place in Cedar Cove, Washington around the Rose Harbor Inn. When Jo Marie Rose becomes its owner, this Inn becomes a hub within the small town as visitors new and old pass through its doors.
You should read these Debbie Macomber books in order of original publication to best understand the story and Jo Marie's journey.
Rose Harbor Short Stories
The first short story on this list is a prequel, which offers a glimpse into Jo Marie's life before she became the owner of the Rose Harbor Inn. Meanwhile, the second story on this list takes place after the first Rose Harbor book as Jo Marie is still finding her footing, and the third story is told from Mark Taylor's perspective and should be read after Love Letters.
When First They Met (2012)
Lost and Found in Cedar Cove (2013)
Falling for Her (2015)
New Beginnings Books
This series begins with three sisters in Last One Home who are struggling to reconcile after a falling out. The books thereafter follow different characters, but link back to the original sisters in some way, so if you intend to read the whole series, you should read these books in order of publication.
Anthologies
Over the course of forty years, Debbie Macomber has contributed and written many anthologies. Below is a list of those anthologies in order of original publication. While many of these have since gone out of print, second hand copies may be available.
Nonfiction Books
Then, nearing the end of our list of the Debbie Macomber books in order, are her nonfiction books. Many of these books feature something Macomber feels passionately about, which is knitting. Knitting is also a hobby that Macomber uses as part of her philanthropic efforts.
Out of Print Books
Finally, throughout her long career, there are also many books which have gone out of print, but second-hand copies may still be available.
A Summary of Debbie Macomber Books in Order
Debbie Macomber has an astounding number of books from throughout her career. Since she has been writing for more than 40 years, some of the above books have gone out of print.
Thankfully, a lot of those books have been republished, including her debut: Starlight. Below we've collected her first ten standalones which are still in print.
These books were re-released as DM Classics marking her 35th year as an author. Macomber describes these books as light-hearted sweet romances. These earlier works of hers lean more into romance than friendship, but her core values, which influence the themes of her books, have remained the same throughout the course of her career.
---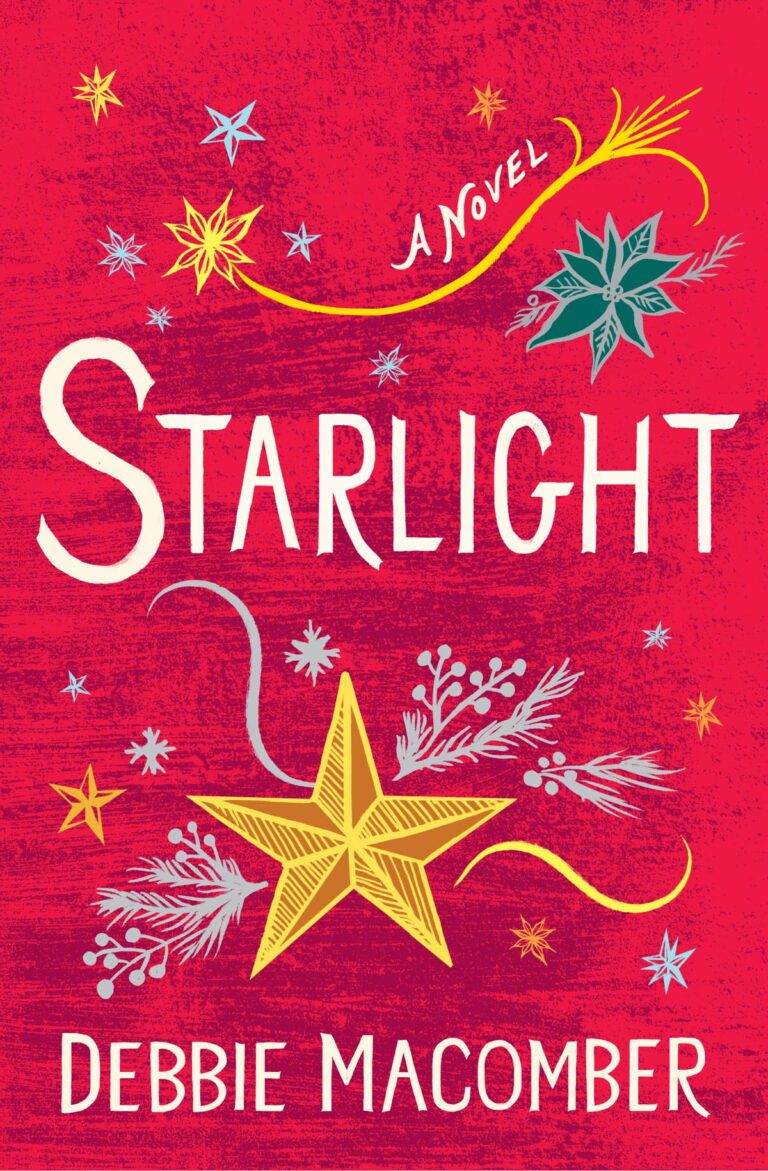 1. Starlight
Under the magical influence of the Christmas season, with the enchantment of stars, music, and champagne, Karen McAlister encounters something she didn't think was possible. Despite her father's longing for her to marry and settle down, Karen has been happy living her life by herself. Until she meets Rand Prescott.
Meanwhile, Rand has had a steel wall around his heart for a long time. His vision impairment means he is nearly blind, and subsequently he has no interest in a relationship. Until Karen shatters his preconceived ideas and wriggles her way through the walls around his heart.
Rand thinks Karen deserves more than him, but will he let her into his life, so they can live happily ever after, together?
---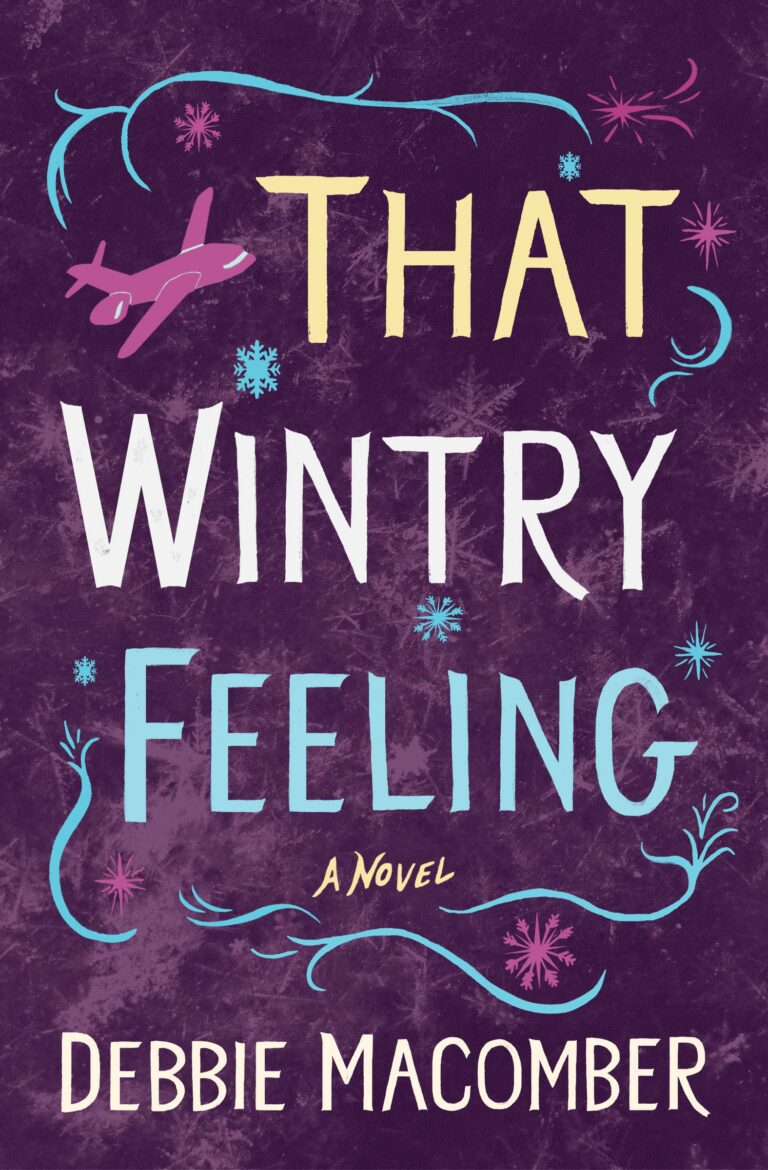 2. That Wintry Feeling
When Cathy Thompson watches the man she loves marry her sister, she knows she needs to get away. So, Cathy moves to Alaska to escape from the painful memories and start over. But she never imagined she would meet a man like Grady Jones.
Grady is a single father and a pilot looking for a wife, but not one of true love. He wants Cathy to agree to his offer of a marriage of convenience. What he doesn't plan for, however, is the effect Cathy has on him.
What ensues is a future beyond their wildest imaginations.
---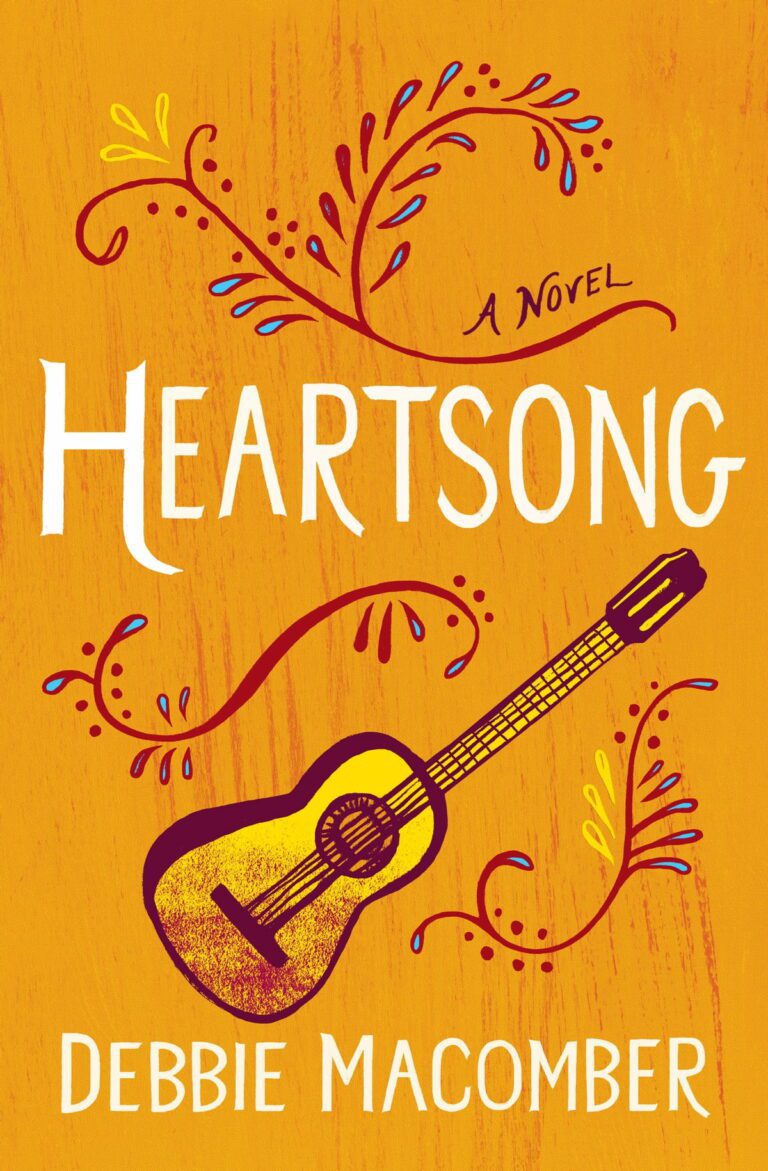 3. Heartsong
Skye Garvin is a volunteer at her local hospital, where she brings joy into the lives of suffering children. She finds it fulfilling and rewarding to spend time with these children and maybe brighten their day with her music.
Then a gruff man is her favorite patient's new roommate due to an overcrowding issue. Skye feels a compulsion to help him, despite his prickly demeanor, and despite her personal hesitations.
Meanwhile, Jordan Kiley finds himself unbelievably frustrated by his current predicament. He's unable to feed himself and is stuck in a hospital bed due to a car accident.
But when he first locks eyes with Skye, he senses the possibility of something more. However, his own deep secrets and Skye's broken heart might stand in their way.
---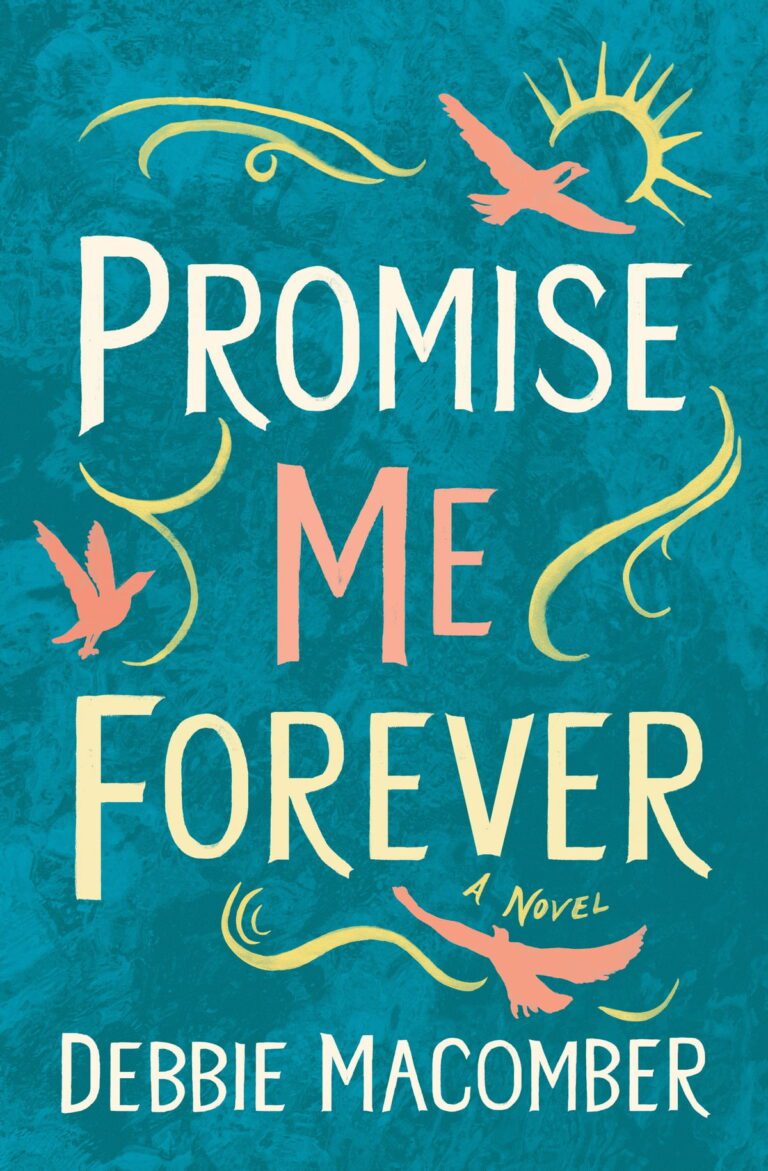 4. Promise Me Forever
Joy Neilsen is a compassionate physical therapist who isn't afraid to push her clients. But Sloan Whittaker might just be her biggest challenge yet.
That's because he is angry, bitter, and full of resentment. Despite the challenge, Joy doesn't want this brilliant tycoon to give up. Especially since she thinks she's in love with him.
When Sloan realizes Joy is just as broken as he is, he wants to show her that she is perfect in his eyes.
---
5. Laughter in the Rain
Abby Carpenter dreams of a fairy tale type of love like out of her books. She loves Logan, her boyfriend, but lately has been longing for a little bit of spice. Then she meets a handsome stranger.
Tate quickly falls for Abby, but she thinks he seems too good to be true. He gives her a thrilling sense of adventure that is the opposite of the safe and stable Logan. Then Logan gives her an ultimatum that she must choose between the two of them and Abby must decide who will make her happiest.
---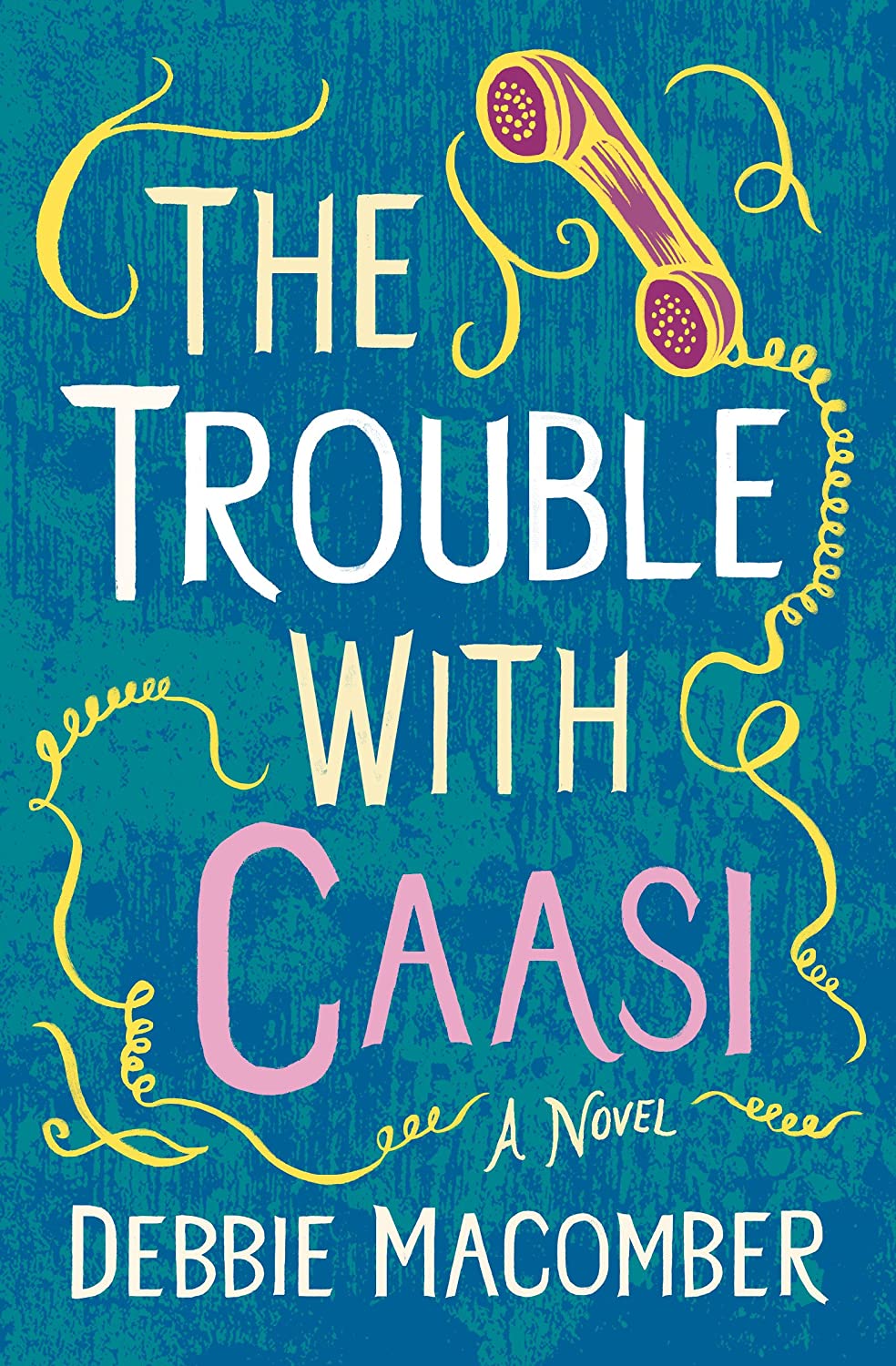 6. The Trouble with Caasi
Caasi Crane is the CEO of a successful hotel chain. To achieve her success she has sacrificed her personal life, but everything changes when her top manager quits.
It hurts more than she expects to lose him. So, she'll do anything to keep the excellent Blake Sherrill at her side, which is how she finds herself accompanying him to family potlucks and weddings.
Blake finally has Caasi's undivided attention and he is adamant to show her a life outside of her office, and how deep his love for her runs.
---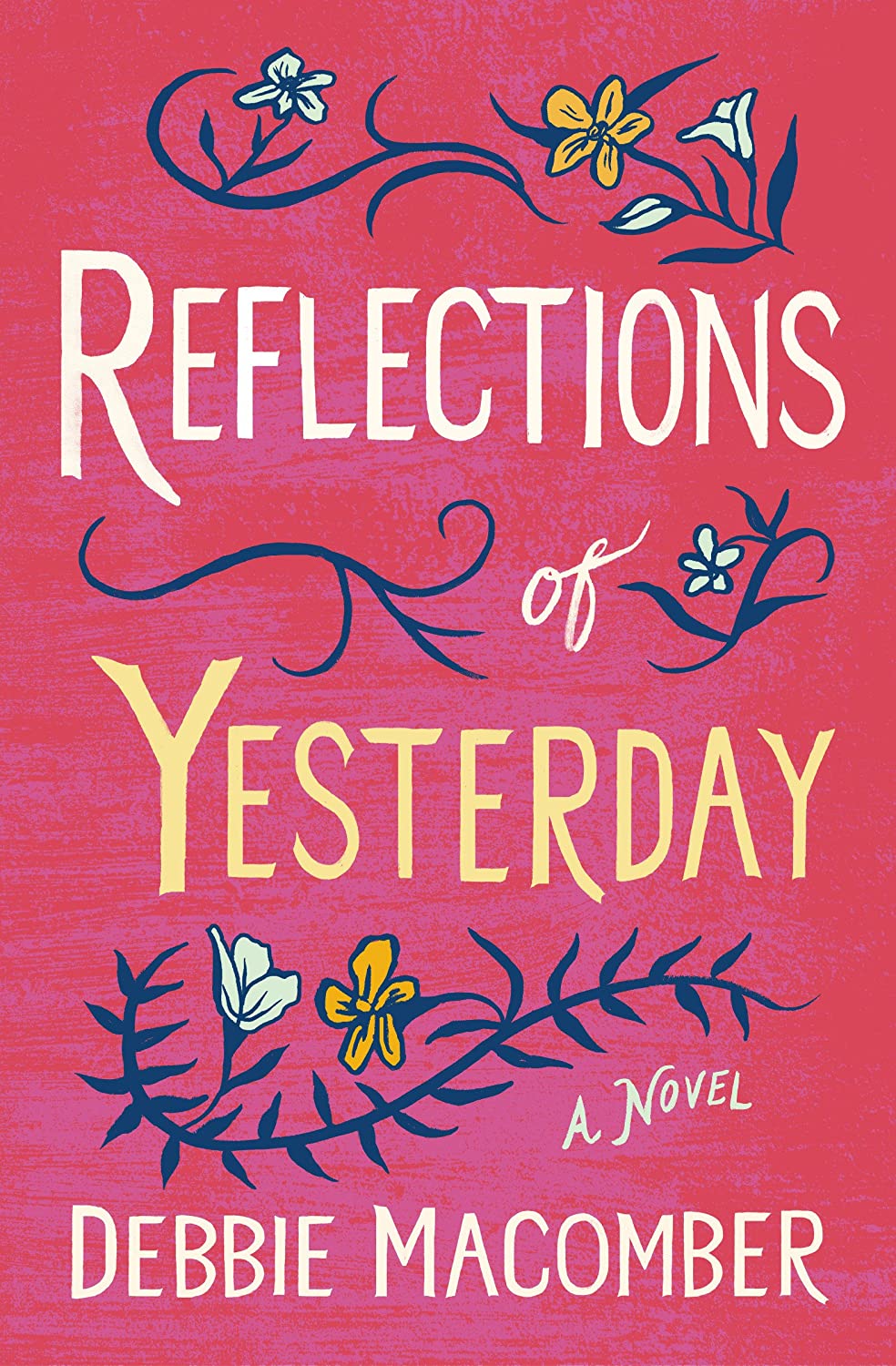 7. Reflections of Yesterday
Twelve years ago Angie Robinson ran away from her hometown. She had a broken heart and ten thousand dollars as she left Groves Point, South Carolina in the rear-view mirror, but now, she's back.
Her only intention is to pay back the money Simon Canfield's mother paid her leave. His rich family still owns the town, but Angie is ready for forgiveness after years of regrets, mistakes, and suffering.
But Simon never knew the reason Angie fled town, and he is reluctant to hear her excuses through his anger and bitterness. Then he finds out the truth. They've both been through a lot in the years that have passed, but Simon isn't willing to lose the woman he loves for a second time.
---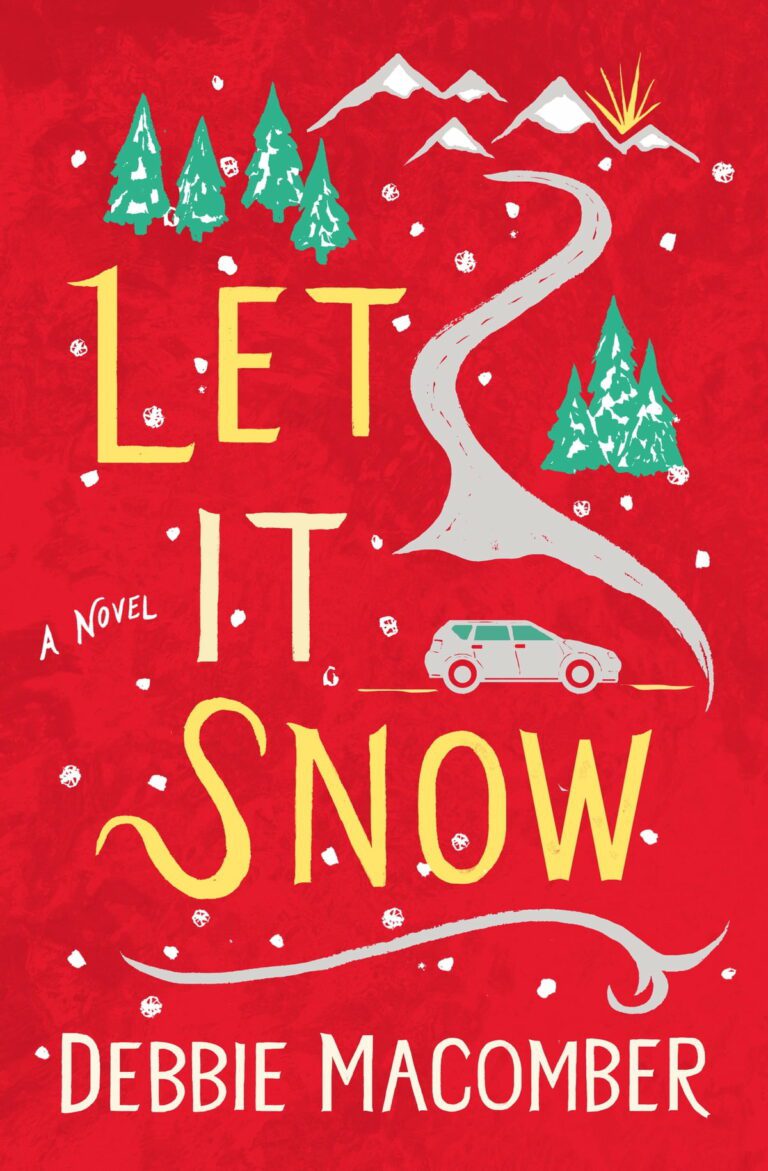 8. Let it Snow
Shelly Griffin is heading to Seattle to spend the holidays with her father. Then her plane out of San Francisco is redirected to Portland because of the weather.
There is only one car left to rent, so she finds herself carpooling with Slade Garner. Initially Shelly isn't a fan of Slade, but as the hours pass she begins to realize that he might have the power to change her life.
---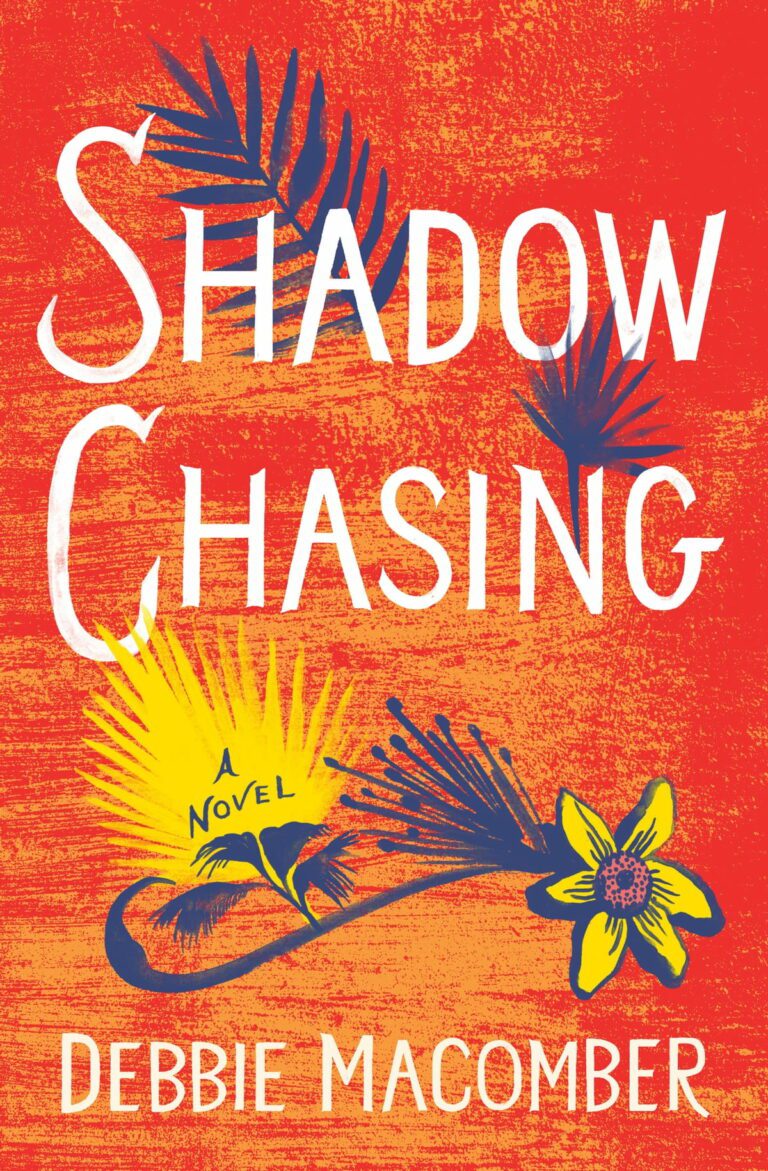 9. Shadow Chasing
Carla spends a blissful seven days in Mexico, but her plans for a light-hearted fling go up in smoke when she meets Philip. However, Carla has a rule that she doesn't want to be with a man like her police officer father, and Philip is a cop.
So Carla is determined to end things once the vacation is over. Except when she returns to rainy Seattle she can't get him out of her head, and she wants him back.
---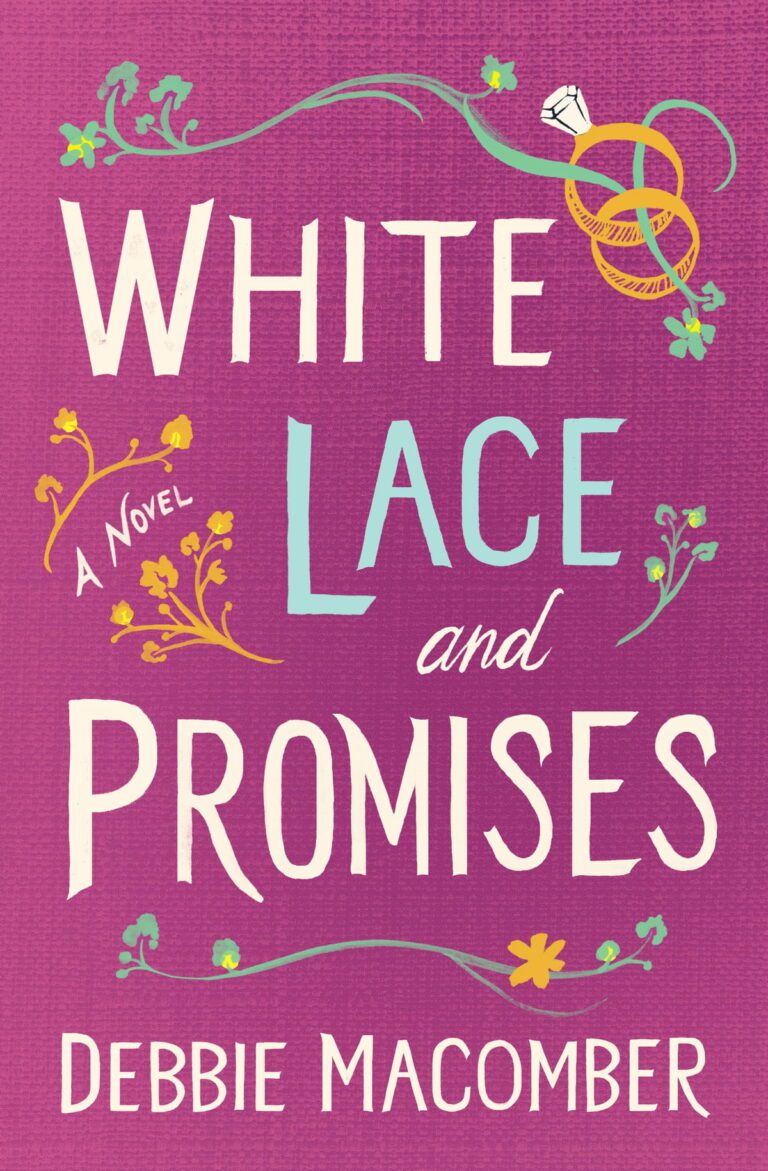 10. White Lace and Promises
Glenn Lambert and Maggie Kingsbury's marriage was a whirlwind decision. They were best friends as children, but haven't seen each other in years. Then, a chance encounter leads to either the best decision in Maggie's life, or the worst.
It isn't long before ghosts from the past emerge, and then Glenn and Maggie need to work harder than ever to uphold their vows. Glenn knows they are soulmates, even if they feel more like strangers right now, so he is willing to do anything to prove how much he loves her.
---
Final thoughts
If you are a fan of happily-ever-afters, then you will love to read the Debbie Macomber books in order. Her books focus on hopeful, uplifting messages of love and friendship. Although there is often heartbreak or despair along the way, as is reflective of life, Macomber prioritizes leaving readers with a feeling of hope and happiness at the end of her books.
More Contemporary Romance Resources