While he may be most well-known for his books starring Evan Smoak, Hurwitz has written much more. This guide of the Gregg Hurwitz books in order of publication encompasses his standalone debut about an escaped convict, his other series, short stories, and his journey into graphic novels for both DC and Marvel.
Who is Gregg Hurwitz?
A fan and scholar of the classics, those themes and training bleed into Greg Hurwitz's writing whether he is writing crime, thrillers, young adult, or graphic novels. Hurwitz first attended Harvard University for his undergraduate, before obtaining a Masters in Shakespearean tragedy from Trinity College, Oxford.
Once you understand his background in Shakespearean tragedy, it should come as no surprise that Hurwitz is drawn to grief-stricken and emotionally-tortured characters. That is true whether he is writing about the Punisher or exploring the cost and effect of vigilante justice in the Tim Rackley books.
Hurwitz has written more than 20 thrillers, two young adult books, numerous graphic novels, and contributed to many anthologies. His novels have also been published in 33 languages.
Gregg Hurwitz Books in Order
In this article we're going to provide you with an overview of everything Gregg Hurwitz has written and a closer look at his standalones. If you're looking to find out more about his Orphan X series, also known as the Evan Smoak books, then you can read our article which does a deep dive into just that series here.
Standalone Books
Firstly, we begin our list of the Gregg Hurwitz books in order with his debut novel and his other subsequent standalones. Of course, there is no necessity to read these books in order as each one follows new characters and a new storyline; however, if you're a massive fan of Hurwitz, then reading these books in order will allow you to witness his growth and progression as an author.
Tim Rackley Books
Then, after writing and publishing a few standalones, Hurwitz began his first series which follows Tim Rackley.
Tim Rackley is a deputy U.S. marshal that has become disillusioned by the law when his daughter's murderer walks free on a legal technicality. He finds a group of vigilantes just like him, who have all felt the injustice of the legal system, and have consequently taken vengeance into their own hands. But Tim is going to learn the hard way that playing God is an excruciating and fearsome task.
Orphan X Books
If you haven't already heard about Gregg Hurwitz's most popular series, it is highly recommended for fans of Jack Reacher or Mitch Rapp. Evan Smoak is Orphan X and the Nowhere Man. He is willing to use his skill and resources to help those in need, even while he himself is hunted.
Orphan X Short Stories
In addition to the seven Orphan X books and one more forthcoming, Gregg Hurwitz has also written a few short stories within this universe. These stories fill in the gaps between books, so make sure you check out our guide on the Orphan X books in order to find out the best way to read this series.
Buy a Bullet (2016)
The Intern (2018)
The List (2020)
Rains Books
This next series is unlike the previous ones by Hurwitz because it is a young adult horror sci-fi series. It follows the Rains brothers, Chance and Patrick, in a post-apocalyptic world. An alien parasite has turned anyone older than 18 into zombie-like creatures and these two brothers are humanity's last chance for salvation.
The Rains (2016)
Last Chance (2017)
Graphic Novels
Following the success of his thrillers, Hurwitz caught the eye of the higher-ups at Marvel. His penchant for tortured characters and his brilliance at depicting fight scenes led them to believe he would succeed with graphic novels, which he has. Below are the graphic novels Hurwitz has written for Marvel, which feature some recognizable names.
Penguin: Pain and Prejudice Book
In addition to catching the eye of Marvel, Hurwitz also caught the eye of those at DC Comics. This collection dives deep into the past of the supervillain Penguin to explore what led him down the road to becoming the leader of underworld gangs.
Penguin (2012)
Batman: The Dark Knight Books
Hurwitz has also written for Batman: The Dark Knight comics alongside David Finch.
New Think Graphic Novel
This is a sci-fi anthology comic in a similar vein as Black Mirror. It appears to take place in a far-away world, but it is a striking commentary on the reality of present-day America. There are five volumes within this series, but all are standalones.
New Think, Vol. 1 (2022)
The Resistance Book
Alongside Mark Texeira and Brian Reber, Greg Hurwitz has also helped create a new masked vigilante for this century. It takes place in the universe of The Resistance and follows Bob Ryder, a hapless bureaucrat who accidentally kills the city's masked vigilante and needs to pick up the mantle of The Knight before the city descends into chaos.
Knighted (2022)
Anthologies
Finally, throughout a career which has spanned more than two decades, Hurwitz has contributed to a handful of anthologies during that time. So, if you enjoy short stories you should definitely check out these anthologies which feature some notable, heavy-hitters in the crime thriller genre.
A Summary of Gregg Hurwitz Books in Order
Below you will find summaries for the first ten Gregg Hurwitz standalones. These books cover a variety of topics from his escaped convict debut to his latest eco-thriller. However, all of these standalones feature the level of conflict and battle that Hurwitz has become known for.
---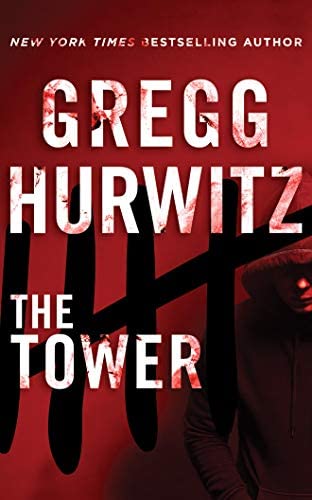 1. The Tower
Allander Atlasia has been sentenced to a lifetime in the world's most extreme maximum-security prison for his horrific crimes. But the psychopath plots a brilliant and brutal escape, and embarks on a killing spree.
Meanwhile, Jade Marlow is a former FBI profiler with a fearlessness and a host of inner demons to match. Allander and Jade are now in a contest of wills and wits where daring is deadly and failure is fatal.
---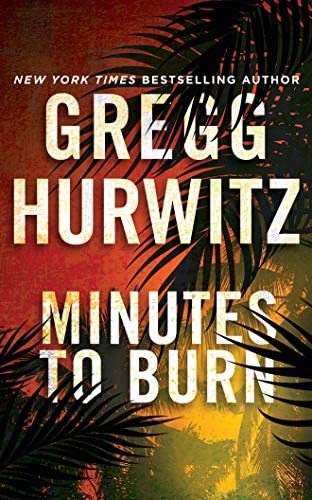 2. Minutes to Burn
A ragtag crew of Navy SEALs and government scientists stumble across an ecological mystery in the highland forests of the Galápagos. The crew must confront the next stage of evolution in a terrifying battle against a predatory creature.
---
3. Do No Harm
At the UCLA Medical Center a young nurse has been blinded and horribly blistered from a brutal attack. The Chief of E.R. suddenly finds himself thrust into the middle of a media frenzy when the unknown assailant is brought into the E.R. and under his care as a patient.
Dr. David Spier must now make the most difficult decision of his career. But in making his decision he underestimates the man under his care and unintentionally unleashes a wave of terror.
---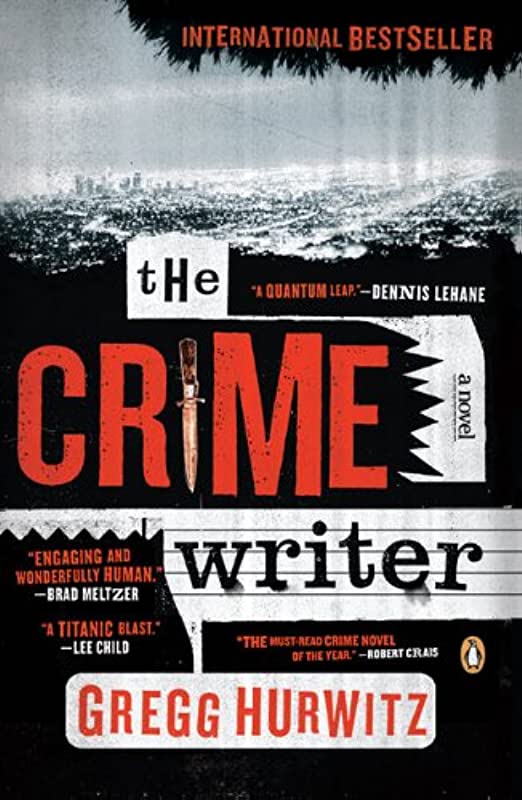 4. The Crime Writer
Drew Danner is a crime author who lives off Mulholland Drive in L.A. But he wakes to find himself in a hospital bed with no memory of the night before. Apparently he was found convulsing over his ex-fiancée's body, knife in hand, and her blood under his fingernails.
Drew doesn't know whether he's guilty or innocent. To piece together what happened the writer must become the protagonist.
Depending on region an alternative title for The Crime Writer is I See You.
---
5. Trust No One
Nick Horrigan is awoken one night to a SWAT team bursting through his front door and shuttling him into a helicopter. A terrorist is threatening to blow up a nuclear reactor and has identified Nick as the only person he will talk to, but there's a catch.
The terrorist promises to tell Nick what really happened 20 years ago when his life shattered, but the truth puts Nick's life, and everyone he loves, at risk. His stepfather's dying last words become his mantra: Trust no one.
---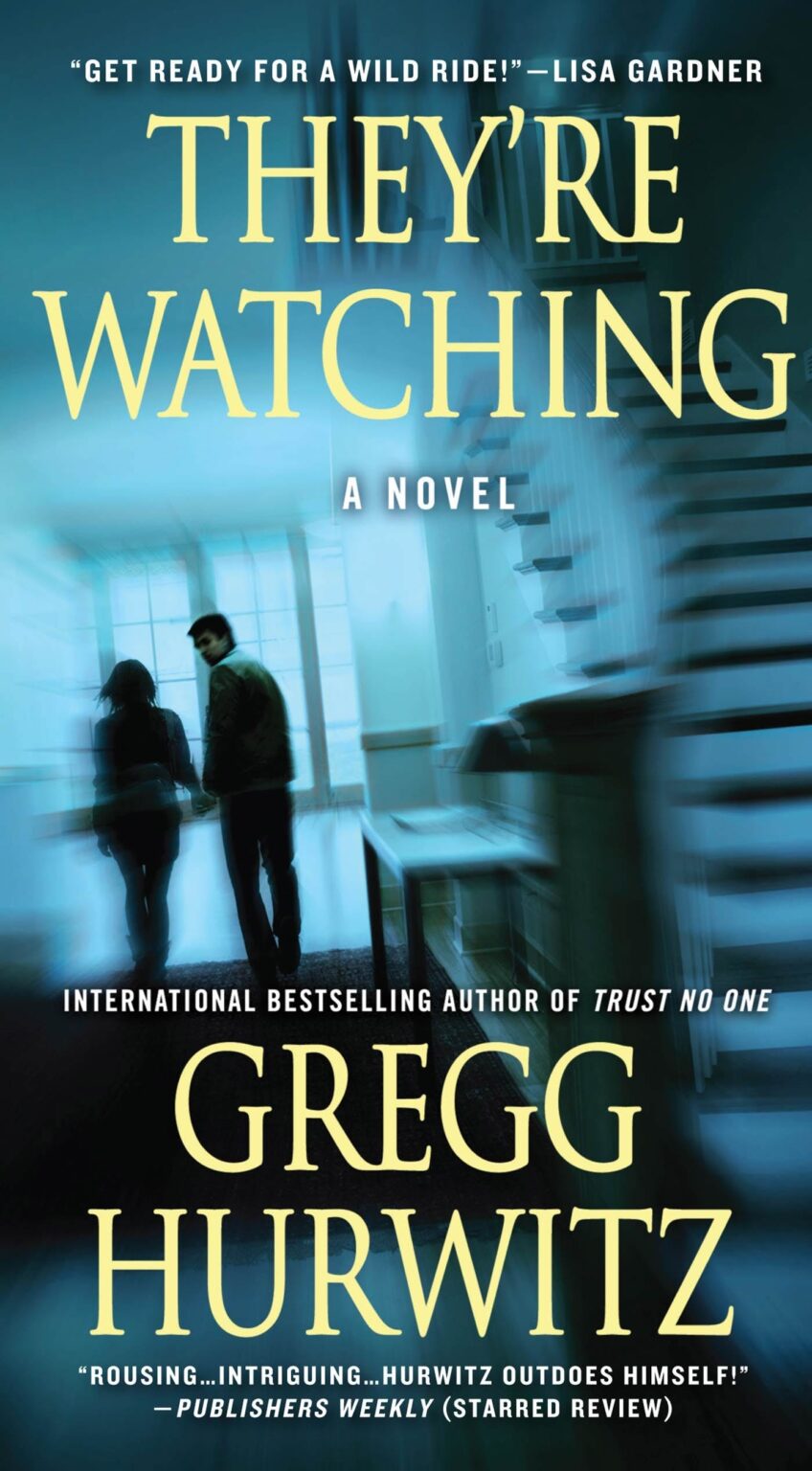 6. They're Watching
Patrick Davis has started receiving DVDs that depict him and his wife being stalked. Some of the video is even being recorded from inside and around their home. Then, the e-mails begin, and now someone is offering to fix everything in Patrick's life.
It seems like a once-in-a-lifetime opportunity, but then he's in too deep and now he must outwit and outplay his unseen opponents at their own game.
Depending on region an alternative title for They're Watching is Or She Dies.
---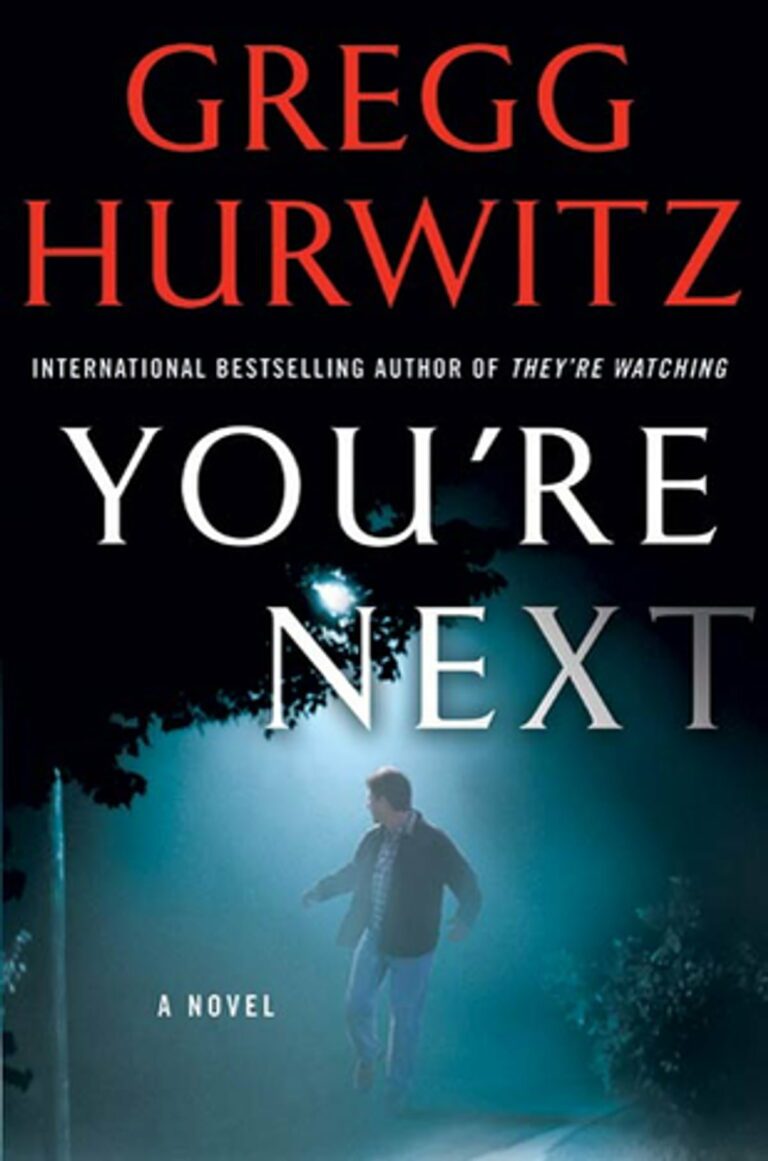 7. You're Next
At four years old Mike Wingate was abandoned at a playground. After growing up in foster care, Mike has finally achieved the life he's always craved with his wife and eight-year-old daughter. But then the past comes knocking.
It is a past Mike doesn't remember, but it brings havoc into his family. In desperation Mike turns to a dangerous childhood friend, Shep, to protect his family from the threat lurking in the shadows.
---
8. The Survivor
Nate Overbay is a divorced former soldier and he's ready to end it all. But as he teeters on the ledge of an eleventh-floor bank in L.A., a group of robbers enter below and begin shooting employees and customers.
With nothing to lose Nate begins taking out the robbers one-by-one, but the last man standing gives Nate a cryptic warning. Now Nate has one last chance to protect the people he loves, even if it's the last thing he does.
---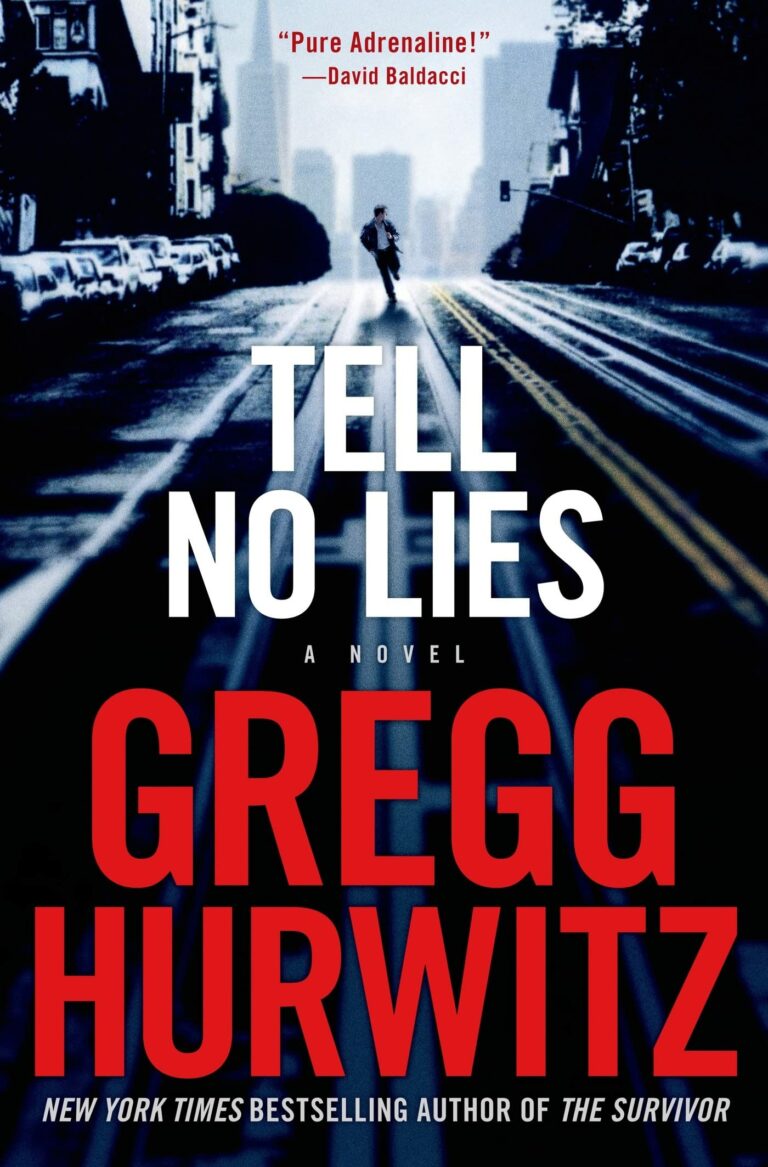 9. Tell No Lies
Daniel Brash works at a job he loves. He leads group counseling sessions with newly paroled former convicts in his home city of San Francisco. But when he accidentally comes across a series of anonymous threats targeting others, he finds himself and everyone he loves in the path of a ruthless killer.
---
10. Don't Look Back
Eve Hardaway is newly single, a mother of one, and finally on a trip for herself that she's dreamed about forever. She is on a rafting and hiking tour through the jungles and mountains of Oaxaca, Mexico.
But then she finds herself trapped in the jungle with a dangerous predator. If Eve wants to make it back home to her son, she must fight this foe and survive against incredible odds.
---
Final thoughts
If you found Hurwitz through his popular Orphan X series, there are so many more Gregg Hurwitz books in order to discover. From graphic novels to eco-thrillers there are a variety of offerings in Hurwitz's bibliography to choose from.
More Mystery Thriller Resources