The first JD Kirk book only came out in the spring of 2019; a few short years and millions of copies later, there are already 20 other books to explore. If you are just beginning with his books, it is important to read the JD Kirk books in order as the books all take place within the same universe. That means there are recurring characters and antagonists which spread across all three series.
As with many mystery crime thrillers there are recaps throughout the books to remind readers, but that doesn't compare to experiencing the twists and turns of the plot for yourself.
If you enjoy tartan noir books for the stunning depictions of Scotland contrasted by the wry black humor and graphic crime scenes, then you will absolutely want to read the JD Kirk books in order. These books are tense and fast-paced, which will have you flying through them as fast as Kirk can write.
Who is JD Kirk?
JD Kirk is a relatively new name on the tartan noir scene, but the author behind these books is far from a new face. JD Kirk is a pseudonym of Barry Hutchison, who has now published more than 200 books under a variety of monikers.
From a very young age he wanted to become a writer. He started his writing career as an author of children's books through traditional publishing, but it was a shift to self-publishing that brought him fame and the freedom to pursue writing more freely.
As Barry J. Hutchison he self-published a comedy sci-fi in 2016 as a learning exercise. It quickly outsold his traditionally published books and led to the creation of his own publishing company with his wife. The first JD Kirk book came a few years later and that too quickly began outselling his comedy sci-fi books.
The push to publish his first crime thriller came after a near-death experience behind the wheel involving a massive Highland cow. His car was ruined, but Kirk and his son were unharmed. His brush with death made him take stock on the fragility of life and be more willing to take risks, so he flung himself into writing and hit publish.
Kirk has more than 2.5 million books in circulation under this pseudonym. His publishing company, Zertex Media, is also looking to expand into publishing other authors as well.
#1 JD Kirk Books in Order by Series
If you prefer to read your books following the same main character, then reading the JD Kirk books in order by series is your best option.
DCI Logan Crime Thrillers Books
DCI Jack Logan is the protagonist that sparked JD Kirk's venture into tartan noir and his subsequent success. While these books are typical of mystery crime thrillers in that they feature a new investigation in each book, there is added importance in reading these JD Kirk books in order.
Not only will this allow you to follow Jack's character development and progression in the way Kirk intended, but there are also recurring antagonists and themes. The books do feature recaps to remind readers and bring them up to speed, but reading the books in order will offer the best reading experience.
Once more, these books are dark mystery crime thrillers, so there are graphic descriptions. There is also a graphic description of animal torture and death featuring a cat in the first book, so you may want to look into the content warnings before embarking on this series.
Robert Hoon Thrillers Books
JD Kirk's second series takes place in the same universe, but follows a former soldier and police officer. Like the DCI Logan books, this series features dark comedy and ruthlessness in its main character who is called back to duty. Kirk describes Robert Hoon as a barely-functioning alcoholic and a borderline psychopath who is creative with his explicit curses, but Hoon still has a strong sense of justice which motivates him.
DI Heather Filson Book
Finally, JD Kirk's latest announcement is for a new series. While the first DI Heather Filson book takes place in the same DCI Logan Universe, it is unique in certain aspects.
Kirk says this book is longer than his Logan books and isn't a police procedural in the way those books are. It also doesn't have the same level of violence as his Robert Hoon books. Instead, he says this is a venture into psychological thriller for him, which makes it potentially his darkest book, and maybe his best.
Like his other books, The One That Got Away will have both darkness and humor woven throughout its pages. It does not take place in the Highlands, but several major and minor Logan characters will make appearances.
The One That Got Away (2023)
This Little Piggy (Expected: January 9, 2024)
#2 JD Kirk Books in Chronological Order
Finally, there is a second way to read the JD Kirk books in order, straight from the author himself, which slates all his books into a chronological timeline. This reading order does not include the impending releases and blends the two series already in publication. For a quick visual cue, the Robert Hoon titles have asterisks next to them.
A Summary of JD Kirk Books in Order
Below you will find the summaries to the first ten DCI Logan by JD Kirk books in order. These summaries will be helpful to learn a little bit more about the scope of Kirk's books, or serve as refreshers for the series, but there will be minor spoilers as the books progress.
---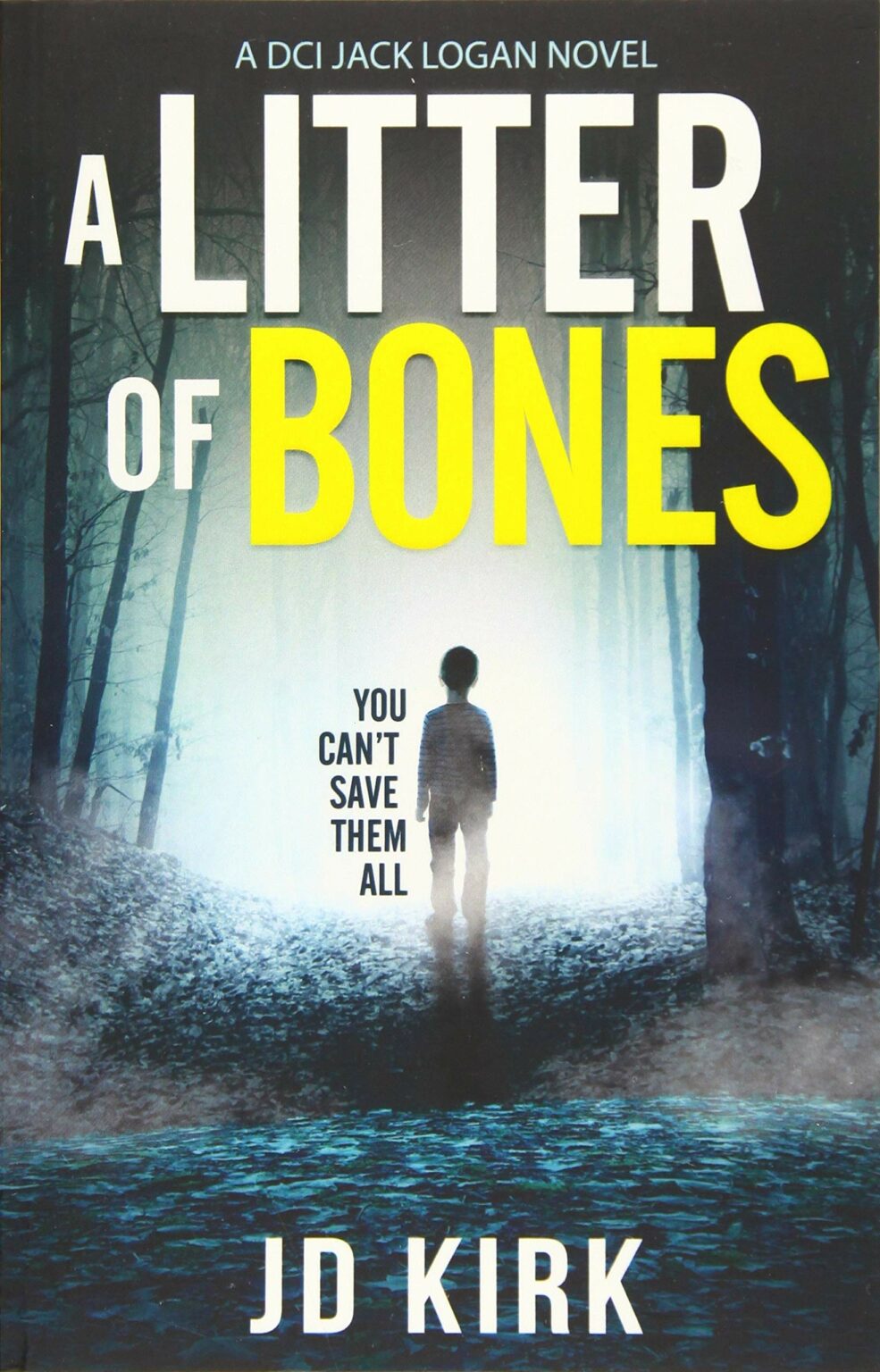 1. A Litter of Bones
Ten years ago, DCI Jack Logan stopped the serial child-killer dubbed "Mister Whisper," earning himself a commendation, a drinking problem, and a broken marriage in the process. Is it possible that the biggest case of his career is also the worst mistake of his life?
Jack can't forget what he saw and what he did to stop that murderer. Then, when a child goes missing up in the Highlands, this new case begins to feel eerily similar. Is it possible that Jack didn't catch Mister Whisper and the real killer is still out there?
---
2. Thicker Than Water
From the Highlands to the shores of Loch Ness, DCI Jack Logan's dreams of living a quiet life are unattainable. A badly mutilated body has washed up and Jack must try to find the killer as the media goes wild with speculations.
Jack and his team at Major Investigations must navigate around the dozens of Nessie-hunters that have arrived to the area as they hunt down the killer. To make things more complicated, an old enemy is lurking in the shadows. It all promises to make this the most difficult case of Jack's career, and potentially his last.
---
3. The Killing Code
DCI Jack Logan has been a police officer for 20 years, and he thinks he's seen it all. Until now. A nurse is murdered on her way home after working the nightshift, which sends Jack and his team on a hunt for a new type of killer in an unfamiliar city.
They find more victims and all signs are pointing to a killer who can maim and torture without a hint of remorse.
---
4. Blood and Treachery
The Glencoe Mountain Rescue Team are searching for a missing hill walker, but when they find a body, it's not who they were looking for. Despite still reeling from their last case, Jack and his team head to help the investigation.
It was a brutal execution in the wilds of the Highland countryside and as they investigate, more horror becomes reality. Jack discovers the terror and becomes a target as he tries to stop a massacre.
---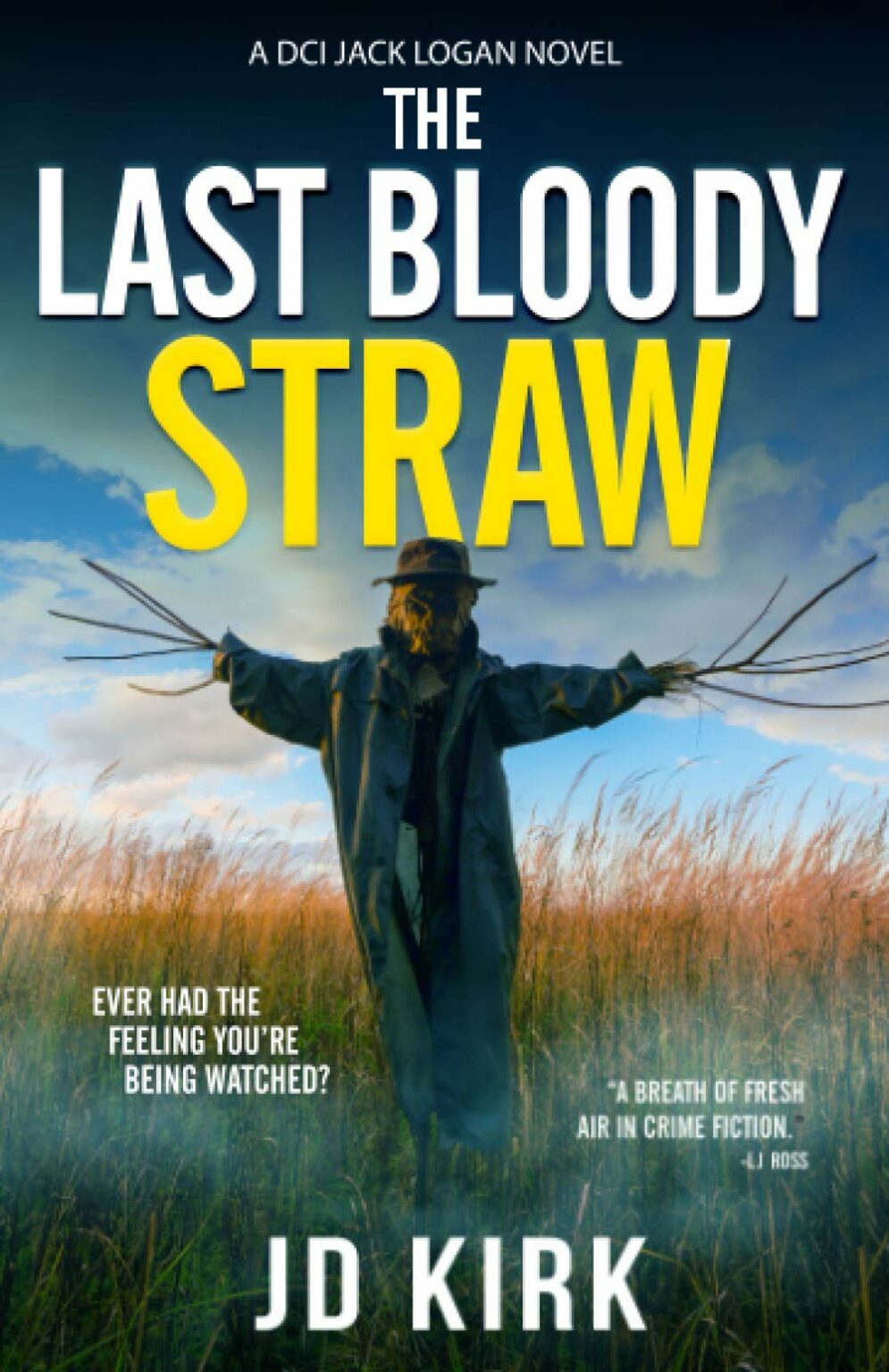 5. The Last Bloody Straw
Jack Logan is on a warpath of revenge, but it is cut short when he needs to investigate the murder of a woman on the remote island of Canna. As he arrives a storm descends on the island, effectively cutting Jack off from the rest of the world with only DC Neish as company.
With the ferries not running Jack knows the killer is still on the island… But everyone is a suspect, even the scarecrow.
---
6. A Whisper of Sorrows
Jack Logan put Mister Whisper behind bars ten years ago. But two days ago, the serial child killer escaped.
Now Jack must track down this ruthless murderer for the second time. But after ten years behind bars, Mister Whisper is out for revenge.
---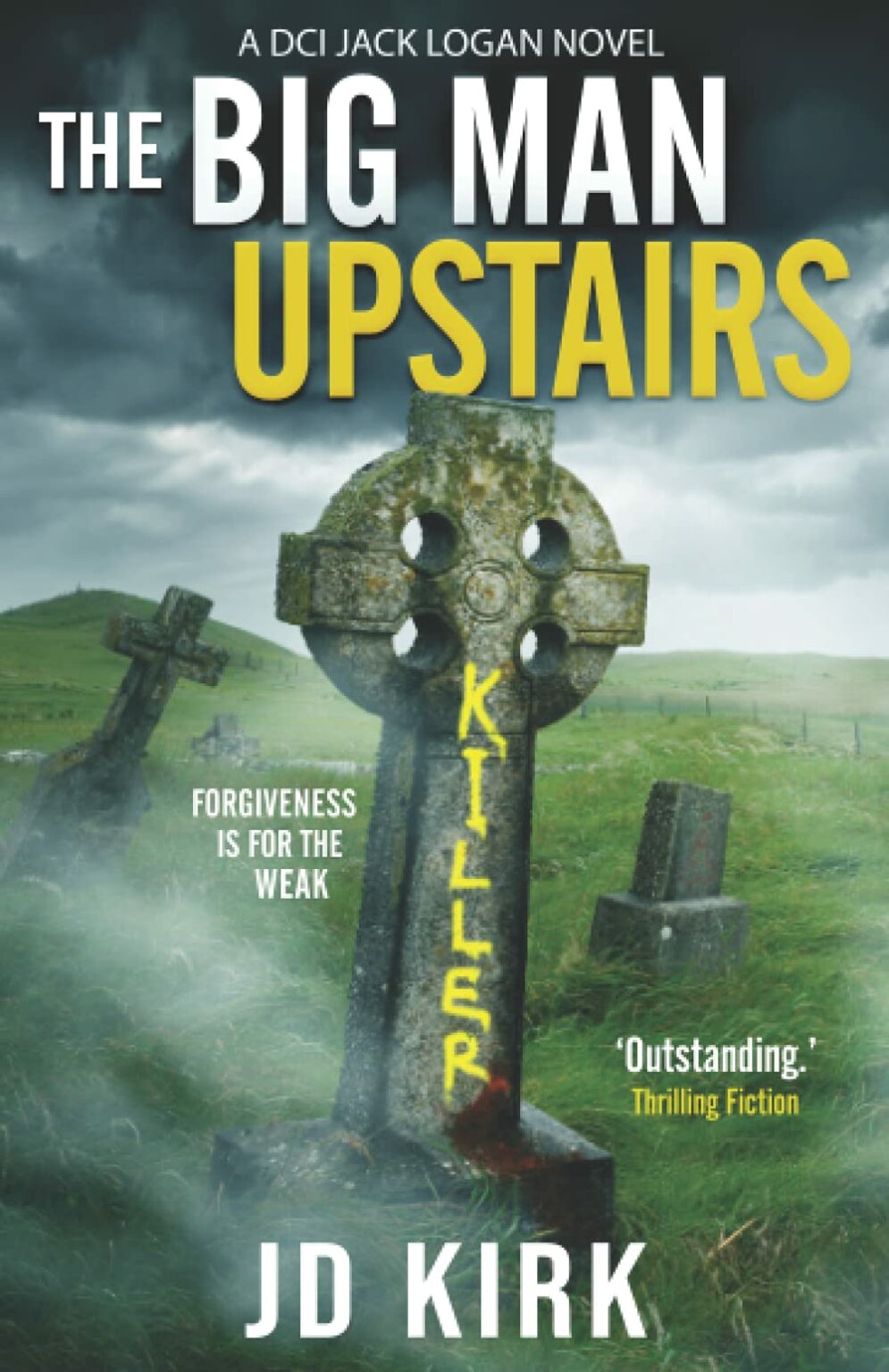 7. The Big Man Upstairs
Former-DCI Jack Logan has spent the last nine months in self-imposed exile. He is overcome with guilt at the trauma those closest to him had to experience on their last case. But following the brutal murder of a mother and daughter, staged to look like a suicide, Logan is called back to duty.
Jack must not only hunt for the killer, but navigate where he belongs again.
---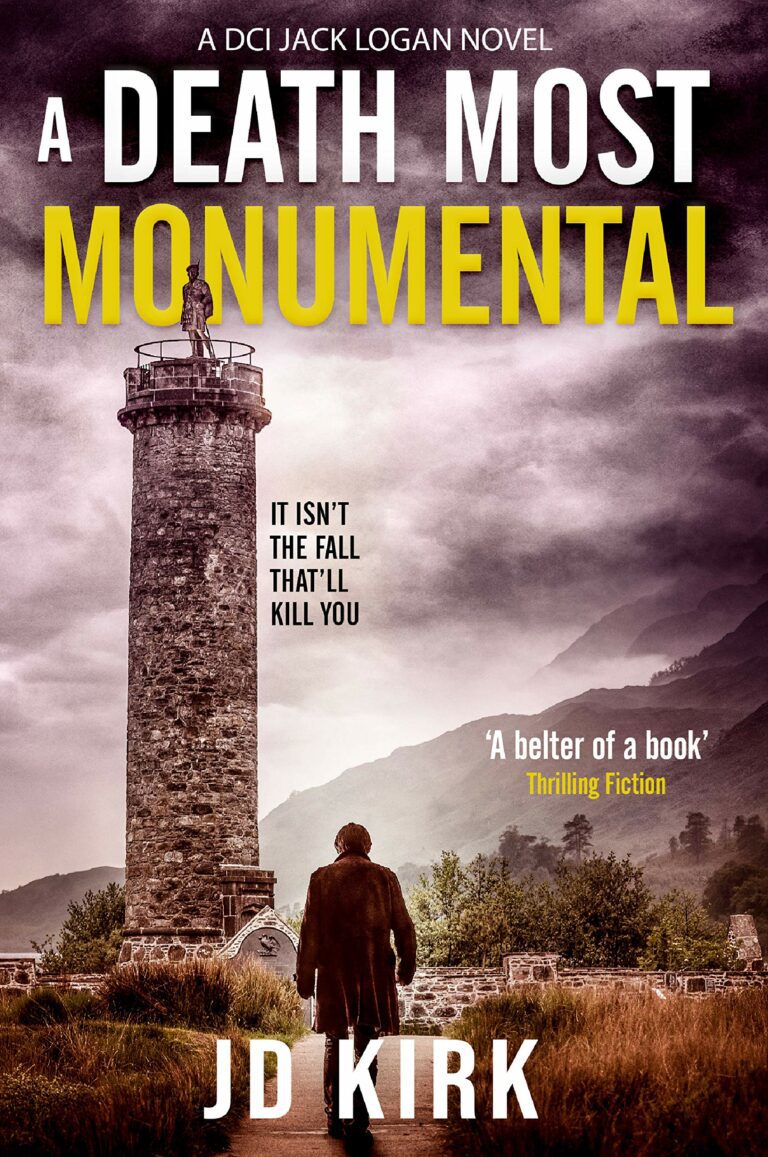 8. A Death Most Monumental
The remains of a brutally murdered young woman are found hanging from the Glenfinnan Monument in the Highlands, which sends DCI Jack Logan and his Major Investigations Team to investigate. The case quickly becomes more complicated as it threatens to turn into an international incident.
Jack is facing threats from all angles… But it may just be the stress and the tourists that will be the end of him.
---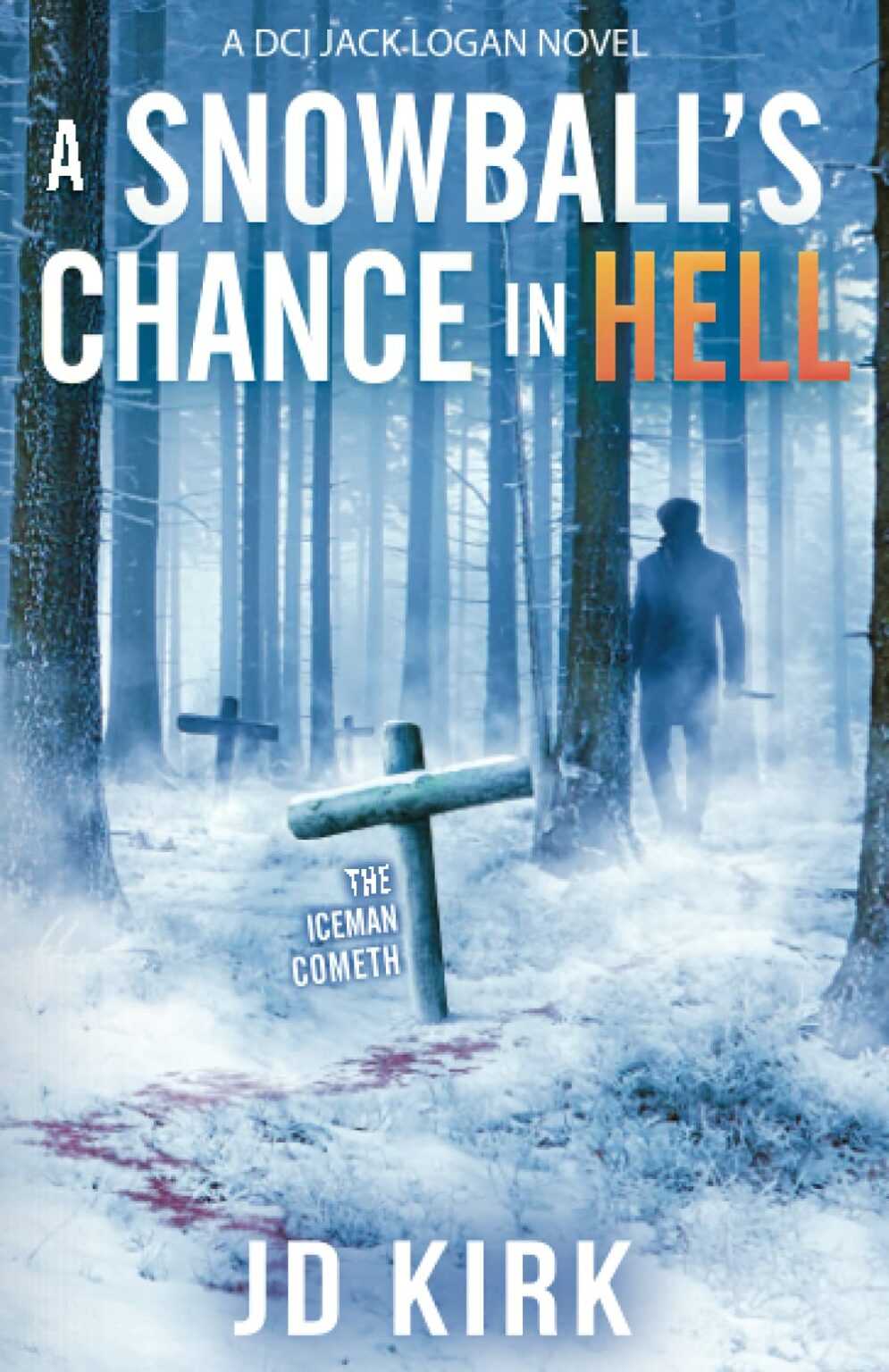 9. A Snowball's Chance in Hell
At first the body of a young man frozen to death in the Highlands appears to be a Christmas night out gone wrong. But the post mortem reveals something much more sinister.
Five years ago a vigilante, The Iceman, successfully evaded capture before disappearing. Now, he's back with a new list of targets, a talent for torture, and a perverse sense of justice.
---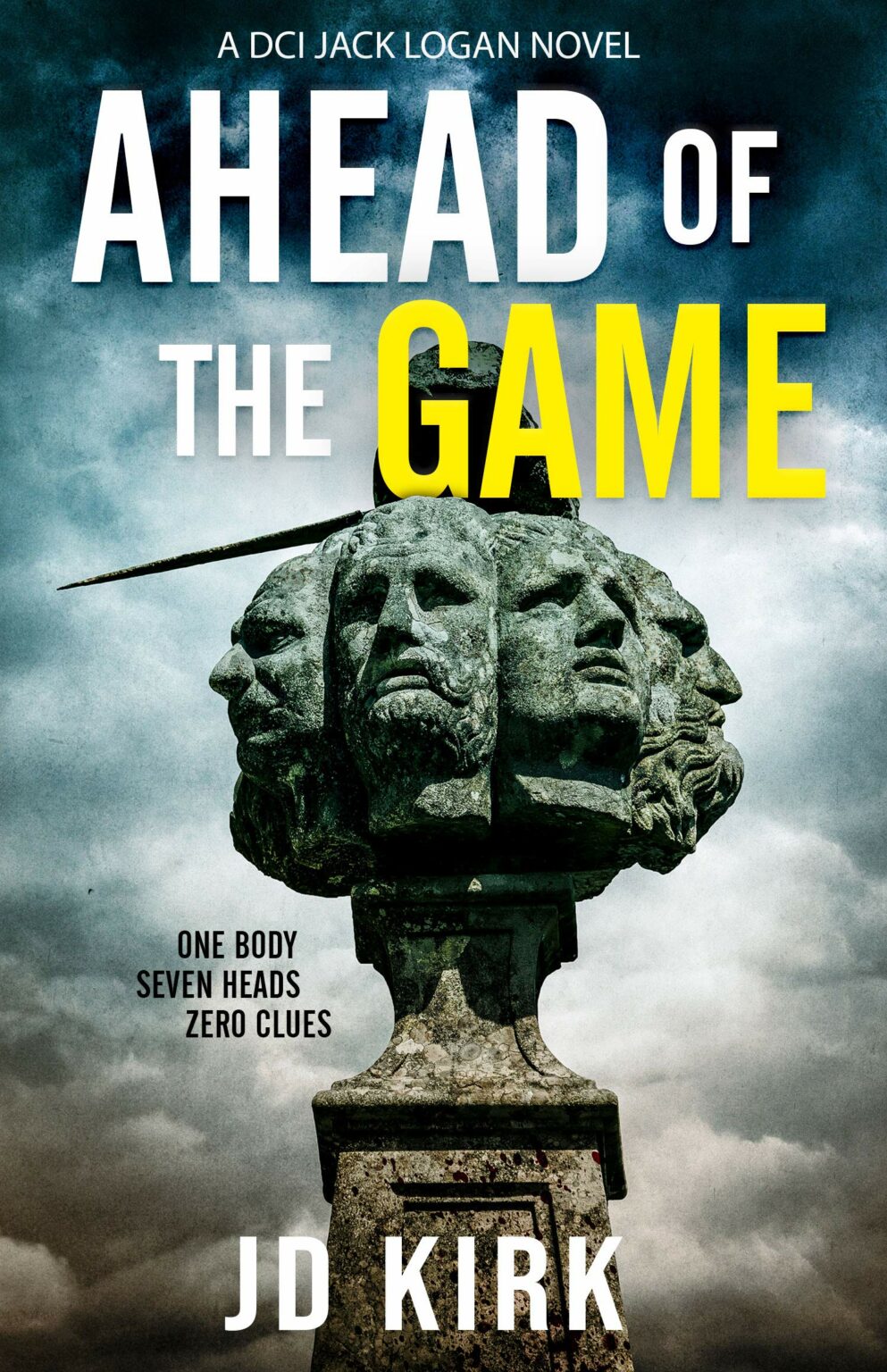 10. Ahead of the Game
A decapitated body is found at The Well of Seven Heads and DCI Jack Logan and his team must figure out who is trying to send this brutal message, and why.
His superiors are breathing down his neck, the press is looking for a scandal, and there are six hundred teenagers out for blood. Jack needs to keep his head if he wants to find this murderer, while everyone else seems to be losing theirs.
---
Final thoughts
While Kirk is a relatively new voice in the tartan noir genre, he has an abundance of books for new fans to discover and a fast pace that shows no signs of slowing down. If you are a fan of black comedy and graphic mystery crime thrillers, then you should absolutely read the JD Kirk books in order.
More Tartan Noir Resources