Lisa Jackson has written an incredible number of books throughout her career in both the mystery thriller and romance genres. So, if you're looking for how to read the Lisa Jackson books in order, this will be your ultimate guide.
Below is a list of all Lisa Jackson's books in order of series and publication date, for you to easily determine which book you should read next. If you prefer reading romance, Jackson's earlier works might be best with their themes of second chances and rekindled love. While if you adore a suspenseful mystery, her later thrillers will be sure to have you on the edge of your seat.
Keep reading to find out about all the Lisa Jackson books in order.
Who is Lisa Jackson?
Lisa Jackson is an author that has a very distinct flow and evolution to her voice throughout her career. She got her start writing romance novels with her sister Nancy Bush. Jackson continues to write in collaboration with her sister, but found her voice within the darker, more macabre genre of romantic suspense which bleed into mystery thrillers.
According to her website, before Lisa Jackson became a bestselling author, she was a mother struggling to keep food on the table. She turned to writing novels to do so, and fervently hoped that someone would pay her for them. Nearly forty years and more than 150 titles later, she has well and truly accomplished that dream.
It is important to note that Jackson has written more than 85 novels, but many of her older works have been republished in bind-up standalones or anthologies for the impressive amount of more than 150 titles. Furthermore, there are more than 20 million copies of her books in print in 20 languages.
She has also written in a variety of genres. She began in the contemporary romance genre, wrote under the pseudonym Susan Lynn Crose for historical romance reads, then found her happy place writing romantic suspense and mystery thrillers.
Jackson delights in examining the minds and motives of the killers and their victims in her suspenseful thrillers. In her more romance-heavy novels, she frequently employs the tropes of second chances and rekindled love. But across both of those genres a lot of her books take place in Oregon or Montana.
Lisa Jackson Books in Order
Standalone Novels
In a career that has spanned nearly 40 years Lisa Jackson has written many standalone novels. Some of them are no longer in print, some are collaborations with fellow authors, and some are republications of her earlier works.
Below is a comprehensive list of all the Lisa Jackson standalone titles still in print. However, if you are interested in a list of her out-of-print titles, that has been included further down.
Mavericks Series
This is one of the first series Lisa Jackson began writing and it falls within the romance genre. It is the type of series which is quite common within the romance genre where each book follows a new romantic interest, but the setting remains the same throughout. In this case the setting is Gold Creek.
In each book the romantic leads also fulfill the trope of second chances and rekindled love. Each couple had a steamy romance before circumstances drove them apart, but as the books commence, their paths cross once more.
Western Lovers: Reunited Hearts Series
The next series on our list, Western Lovers, is one that Lisa Jackson contributed to, but did not write entirely. There are many subsections without the longer Western Lovers series and the one Jackson contributed to, Reunited Hearts, is another steamy series of past mistakes and escalating desires.
Jackson wrote the second and sixth book in this series with the other books being written by Joan Hohl, Caroline Burnes, Curtiss Ann Matlock, and Elizabeth August.
With No Regrets was republished, along with D is for Dani's Baby and Double Exposure, in 2018 as Ruthless.
Yesterday's Lies (1986) (Out of Print)
With No Regrets (1990) (Out of Print)
Babies & Bachelors USA Series
This is another series that Lisa Jackson contributed to but did not write the entirety. The second and third books in this series were written by Laura Bradford and Lisa Childs respectfully. Double Exposure is another book that contains the second chance at love trope.
Double Exposure was republished, along with D is for Dani's Baby and With No Regrets, in 2018 as Ruthless.
Double Exposure (1990)
Abandoned
These two books were republished in 2011 as the bind-up Abandoned. Both are romantic suspense novels that contain a mystery that must be solved before either couple has a chance at happily ever after.
Sail Away (1991)
Million Dollar Baby (1992)
Historical Trilogy Series
This next series on the list of Lisa Jackson books in order was actually first published under her pseudonym of Susan Lynn Crose. It is a medieval romance series, which is why it was differentiated from her contemporary romances upon publication.
However, the books in this trilogy each contain a head-strong, fierce female lead in medieval Wales. Each, in turn, is tempted by a warrior that should be their enemy, and each, in turn, learn that love works in mysterious ways.
Enchantress (1993)
Kiss of the Moon (1994)
Outlaw (1995)
Love Letters Series
Love Letters is a series about four couples, kept apart through circumstance, in the small town of Rimrock. The first three books have since been republished as Revenge, while D is for Dani's Baby was published in Ruthless alongside With No Regrets and Double Exposure. The books have also been collected in a single volume bind-up: Love Letters.
Fortune's Children Series
Within this series there are many other books and subcategories by other authors. Lisa Jackson's contribution is The Millionaire and the Cowgirl, which hits on the tropes she made her trademark throughout the 1980s and 1990s as she wrote contemporary romances.
Samantha Rawlings fell for blue-eyed Kyle Fortune one fateful summer ten years ago. However, as the summer ended, Kyle left and Samantha raised their child alone and in secret. Now, fate has brought the restless millionaire back to Wyoming — and face-to-face with the willful beauty he'd never forgotten and a blue-eyed daughter he'd never known.
Dark Jewels Trilogy Series
This is another historical romance series that takes place in a medieval Welsh setting.
In Dark Ruby, a lady and a thief meet again thirteen years after a night of passion led to a son, and together they must protect both their child and their fledgling love. In Dark Emerald, Rhys has carved out a new name for himself as an outlaw when he captures a raven-haired beauty that threatens his quest for revenge. Finally, in Dark Sapphire, two old flames meet again when Sheena hides as a stowaway aboard Captain Keegan's ship, which threatens to tempt him from his cold, calculated ways.
Dark Ruby (1998)
Dark Emerald (1999)
Dark Sapphire (2000)
Forever Family Series
Once more the trope of second chances emerges in Lisa Jackson's contemporary romances. Forever Family is a trilogy with each book following a newfound sister — Bliss, Tiffany, or Katie — as they learn more about family and love than they ever expected.
The three books take place in Bittersweet, Oregon. As well, the books were recently republished in one volume as Envious.
A Family Kind of Guy (1998) (Out of Print)
A Family Kind of Gal / A Family Kind of Girl (1998) (Out of Print)
A Family Kind of Wedding (1998) (Out of Print)
The Cahills / San Francisco Series
While Lisa Jackson's previous series had hints of mystery throughout, this is the first series which is firmly within the genre of romantic suspense.
Each book concerns a new member of the Cahill family and the scandals and deceit which surround them and their money. While there is a romantic lead in each novel, the suspenseful mystery and looming threat of murder takes the front seat in this trilogy.
If She Only Knew (2000)
Almost Dead (2007)
You Betrayed Me (2020)
The McCaffertys Series
Each book in this series follows a different member of the McCafferty family: Three brothers and one sister. While these books all follow a new main character, the timeline of events is incredibly close together; therefore, reading the books in order will provide the best reading experience as the mysterious events which open the first book come to light by the final installment.
The first two books were also published in a bind-up Rumors, while the final two books were published in a bind-up, Disclosure.
Montana Mavericks: Wed in Whitehorn Books
This is another mammoth series written by many different authors and with different subsections. The first book in the Wed in Whitehorn series was written by Linda Turner and Lisa Jackson's contribution was the second installment in this series.
Lone Stallion's Lady (2000)
New Orleans Series
New Orleans is a romantic suspense series which stars detectives Rick Bentz and Reuben Montoya. In each installment a serial killer is loose in New Orleans and a new female main character might just be the clue to tracking them down.
Medieval Trilogy Series
If you enjoyed Lisa Jackson's History Trilogy with its medieval Welsh setting, then you will also enjoy this trilogy which takes place in a similar setting and evokes the same mystical atmosphere.
Impostress (2003)
Temptress (2004)
Sorceress (2007)
Savannah Series
Savannah is a romantic suspense series, and may also be known as the Pierce Reed / Nikki Gillette series. Nikki Gillette is a reporter, while Pierce Reed is the town's detective throughout the series. In the beginning, Nikki dogs Pierce's every move as he investigates a serial killer as she vies for the exclusive scoop on the murderer, but as always, sparks begin to fly before long.
West Coast Series
While each book in the West Coast series follows a new protagonist, it is important to read these Lisa Jackson books in order of publication. After She's Gone was published a decade after Deep Freeze and picks up with the next generation, which makes these books inextricably linked. The series takes place in Oregon and Hollywood.
Deep Freeze (2005)
Fatal Burn (2006)
After She's Gone (2015)
Selena Alvarez & Regan Pescoli Series
This may be Lisa Jackson's most well-known suspense thriller series, with a touch of romance. It follows the investigations of female detectives Regan Pescoli and Selena Alvarez in Montana as they pursue ruthless killers, even becoming targets themselves.
Colony Series
Lisa Jackson co-wrote this romantic suspense series with her sister Nancy Bush. The second and third books in the series were written by Nancy Bush alone; therefore, those books are missing from this list of the Lisa Jackson books in order. Each book in the series is connected, but follows a new protagonist from the same group of psychic women.
Mercy Series
This mystery thriller series takes place at an elite boarding school in Oregon and therefore has hints of dark academia throughout. Jules, our main character, gets a teaching position at the Academy to keep an eye on her troublesome sister Shaylee. However, she soon discovers that something evil is lurking in the halls of the prestigious institution.
Without Mercy (2010)
The Life and Death of Lauren Conway (2011) (Short Story) (Out of Print)
Wyoming Series
The final series on our list of the Lisa Jackson books in order is another one which falls under the genre of romantic suspense. It was co-written with her sister Nancy Bush, and fellow author Rosalind Noonan. It takes place in Prairie Creek, Wyoming and is about family secrets, obsession, and murder.
Sinister (2013)
Ominous (2017)
Anthologies
The next collections of Lisa Jackson books in order are the anthologies she has contributed to throughout the years. Jackson's contribution to the MatchUp Collection anthology was a collaborative effort with John Sandford. It involves Jackson's character of Regan Pescoli and also Sandford's character of Virgil Flowers.
Out of Print Titles
Finally, as previously mentioned, here is a list of all the Lisa Jackson standalones which are no longer in print. Some of these books have been republished under new titles or bind-ups, and some are the later editions which have since have gone out of print. However, when possible links to second-hand copies are below.
Summary of Lisa Jackson Books in Order
Lisa Jackson's standalones are a great place to begin with her work; however, if you prefer to have a series that you can sink your teeth into, her Selena Alvarez and Regan Pescoli series is one of her most well-known works. It combines frightening suspense with a hint of romance throughout the books.
If you're looking to start reading this series, or remind yourself where you left off, below you will find summaries for each book. However, if you have never read this series before, the below summaries will contain spoilers for character and plot development.
---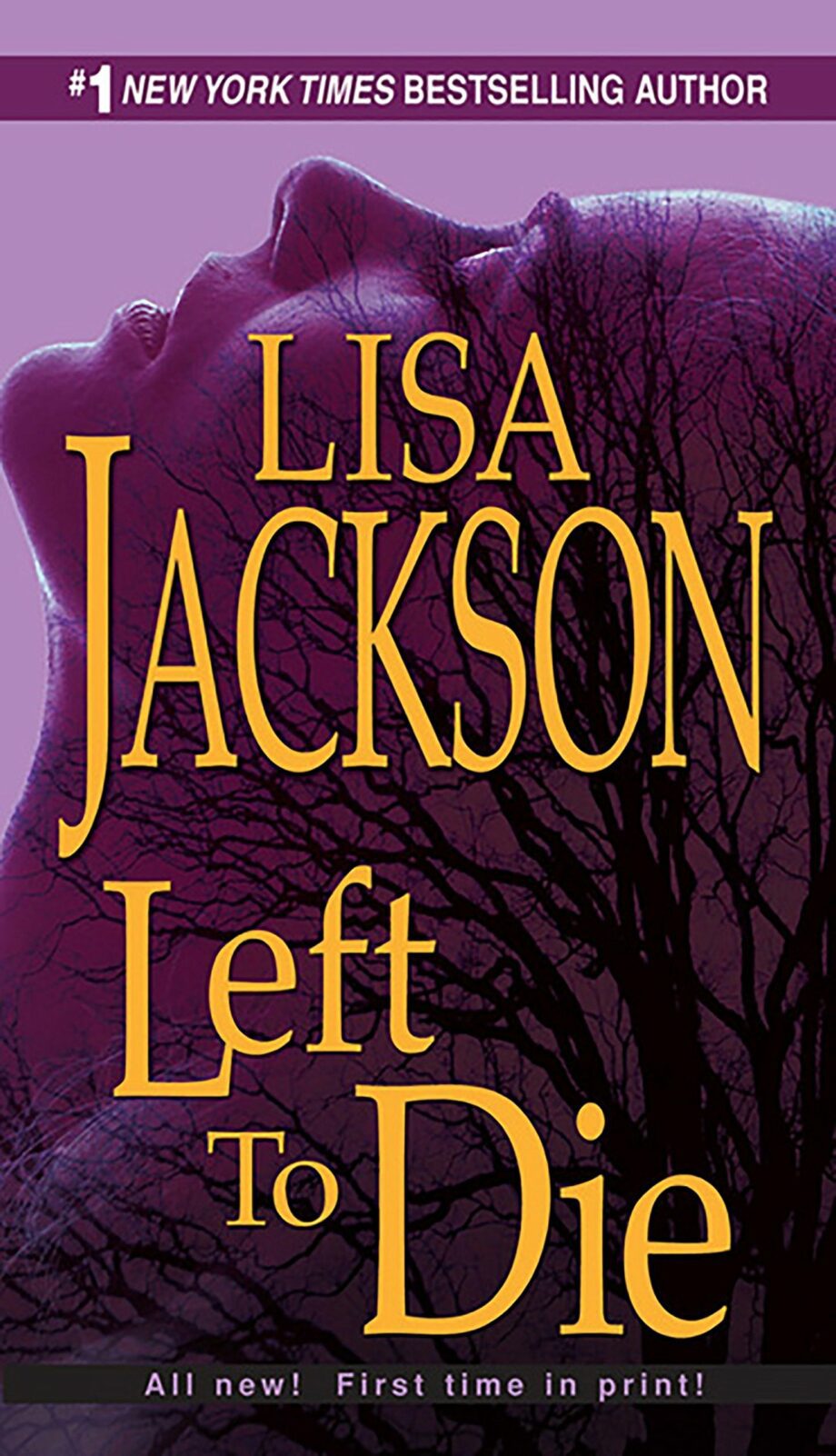 1. Left to Die
Nothing's more terrifying than being left alone to die…
One by one, the victims are carefully captured, toyed with, then subjected to a slow and agonizing death. Piece by piece, his exquisite plan takes shape. The police can't yet see the beauty in his work — but soon, very soon, they will…
In the meantime, in the lonely woods around Grizzly Point, Montana, four bodies have been discovered. Detectives Selena Alvarez and Regan Pescoli have been hoping for a career-making case, but this is a nightmare. Even with the FBI involved, Selena and Regan have nothing to go on but a killer's cryptic notes, and the unsettling knowledge that there is much worse to come…
When Jillian Rivers opens her eyes, she's trapped in a mangled car. Then a stranger, claiming to be Zane McGregor, a trail guide, pries her free. Though she's grateful, something about him sets Jillian on edge.
And if she knew what lay out there in the woods of Montana, she'd be truly terrified. Because someone is waiting…watching…ready to strike and make Jillian the next victim…
---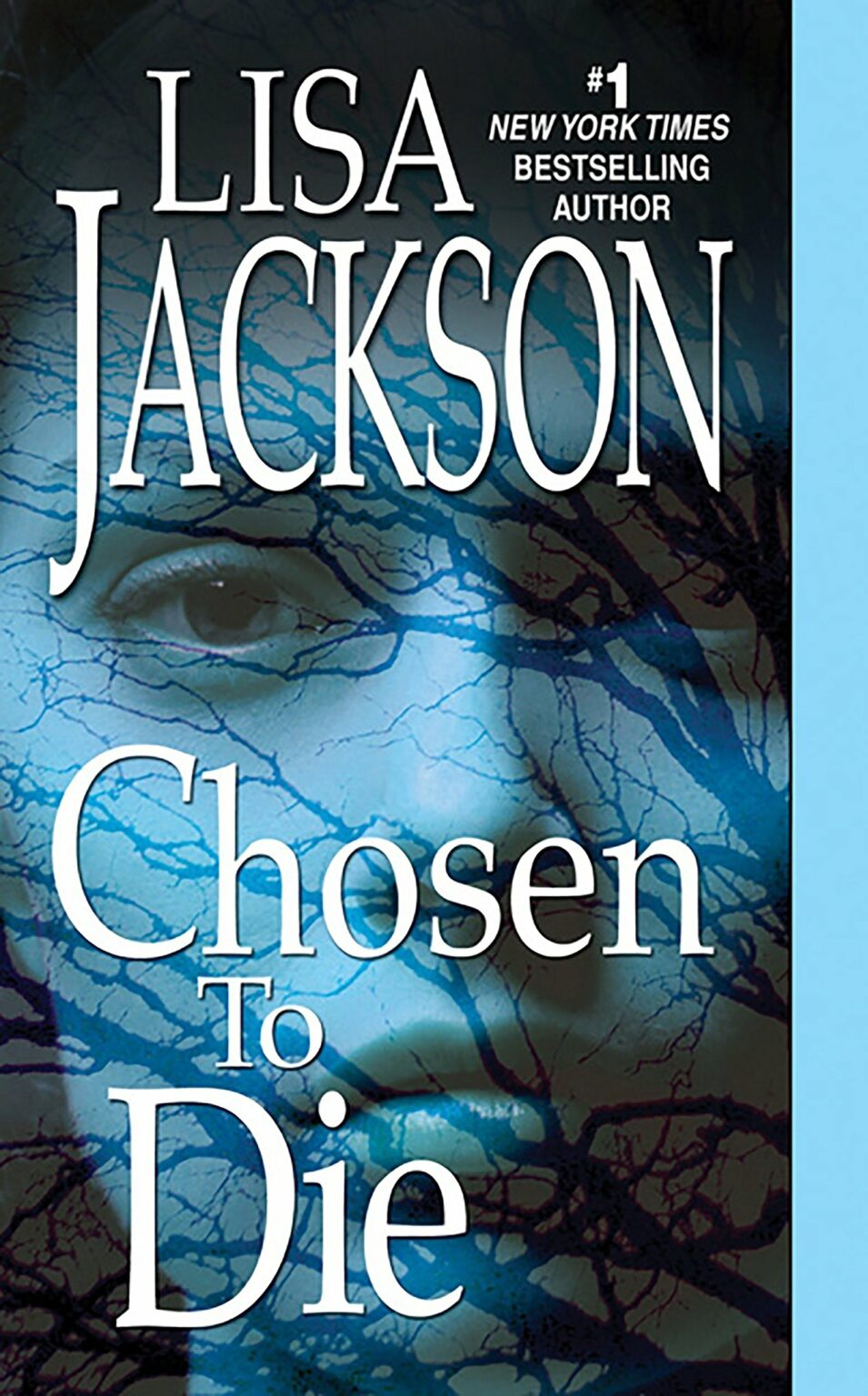 2. Chosen to Die
He'll choose them, abduct them, and then kill them…
Detective Regan Pescoli has worked the "Star Crossed Killer" case for months, never imagining she'd be captured by the madman she's been hunting. Regan knows exactly what he's capable of — the way he leaves his victims to freeze to death, terrified and alone. And avoiding the same fate will take every drop of her courage and cunning.
Meanwhile, Nate Santana finds Regan Pescoli unlike any other woman he has met before. But now she's missing, and Nate knows something is dangerously wrong. The only person who can help him find his lover is Detective Selena Alvarez, Regan's partner. As Selena digs deeper into the Star-Crossed Killer case and the body count rises, the truth about Regan's disappearance becomes chillingly clear.
Because in the desolate Montana woods, evil is lurking. And with time running out, the only way to save Regan will be to get inside a killer's twisted mind and unravel a shocking message that is being revealed, one body at a time…
---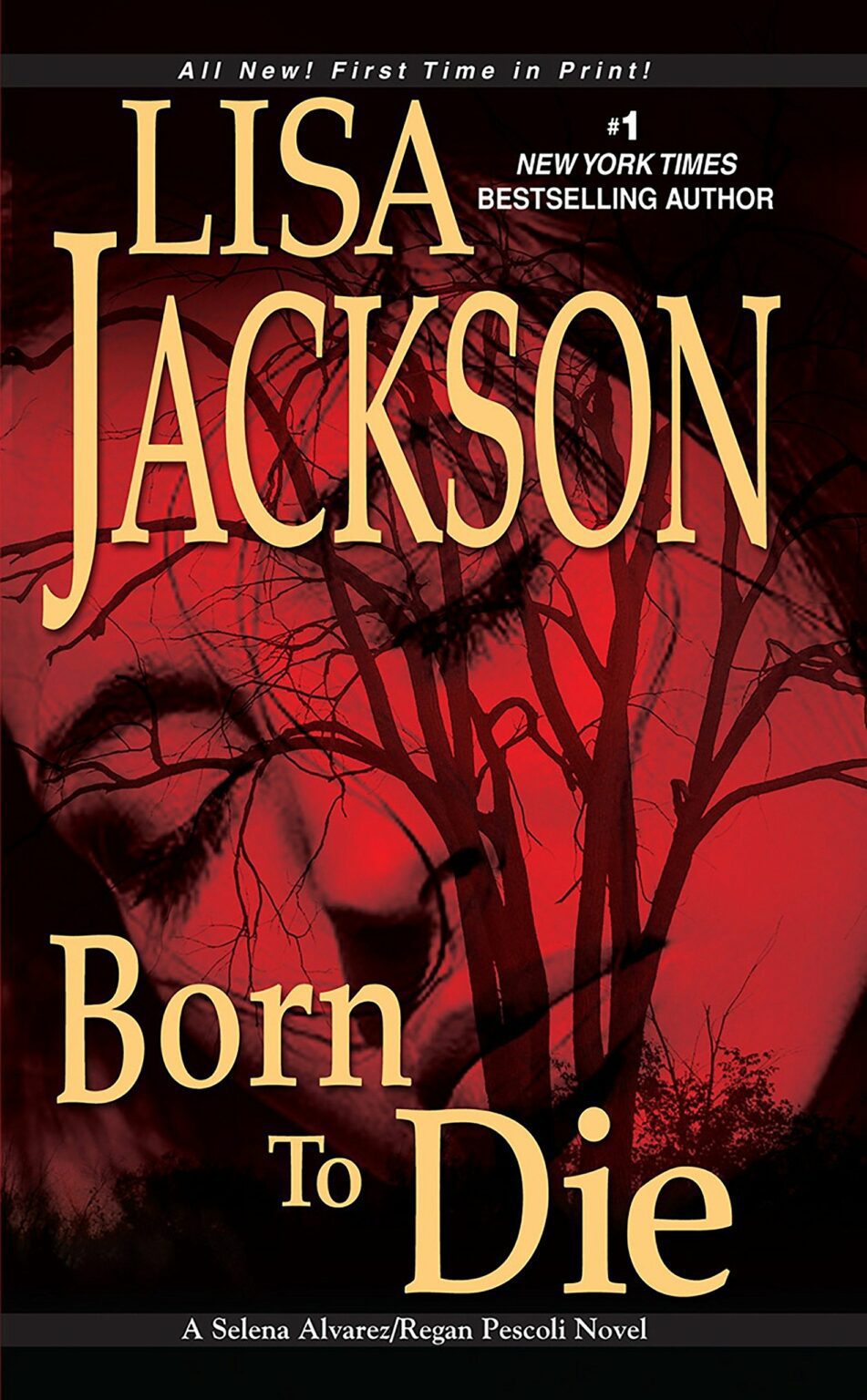 3. Born to Die
The resemblance between Dr. Kacey Lambert and B-movie actress Shelly Bonaventure is a standing joke in the town of Grizzly Falls, Montana. So much so, that Kacey is momentarily shocked to read about the fading starlet's death. Still, it's not as if there was any real connection between them.
And when a fatally injured jogger who also bears a striking similarity to Kacey rushes into the ER days later, Kacey is ready to rule it another sad, strange accident. But Detective Selena Alvarez suspects otherwise.
Then, an autopsy confirms that the jogger had traces of poison in her blood at the time of her death. But Selena and her partner, Regan Pescoli, can find no motive for the murder. But Kacey has started to notice ties between the dead women's lives and her own — all close in age, born within miles of each other — and all with ties to the man Kacey has just begun seeing, single father Trace O'Halleran.
Now, with more look-alikes dying, Kacey must question her judgment, her safety — and everything she's ever believed about her past. However, the deeper Kacey digs, the more reason she has to fear.
The body count is rising, the killer is getting bolder and more brutal. And Kacey knows it's only a matter of time before hers is the next name on a list of those who were born to die…
---
4. Afraid to Die
Others may dread the chill of winter, but he relishes it. The way the frigid water preserves his victims, the feel of their icy skin beneath his fingers… And soon the world will see their beauty — and his vengeance.
The town of Grizzly Falls is on edge in the wake of a serial killer, and Detective Selena Alvarez is no exception. That case was solved, but a new nightmare is about to unfold.
There are two victims so far — their bodies found frozen solid and deliberately displayed. Both are women she knew, and each wears a piece of Selena's jewelry…
Selena's partner, Detective Regan Pescoli, and the entire department are on the case, as is private investigator Dylan O'Keefe — a man Selena got too close to once before. But this killer already knows too much about Selena's secret terror, her flaws, and the past she's tried to outrun. And soon he'll show her that she has every reason to be afraid…
---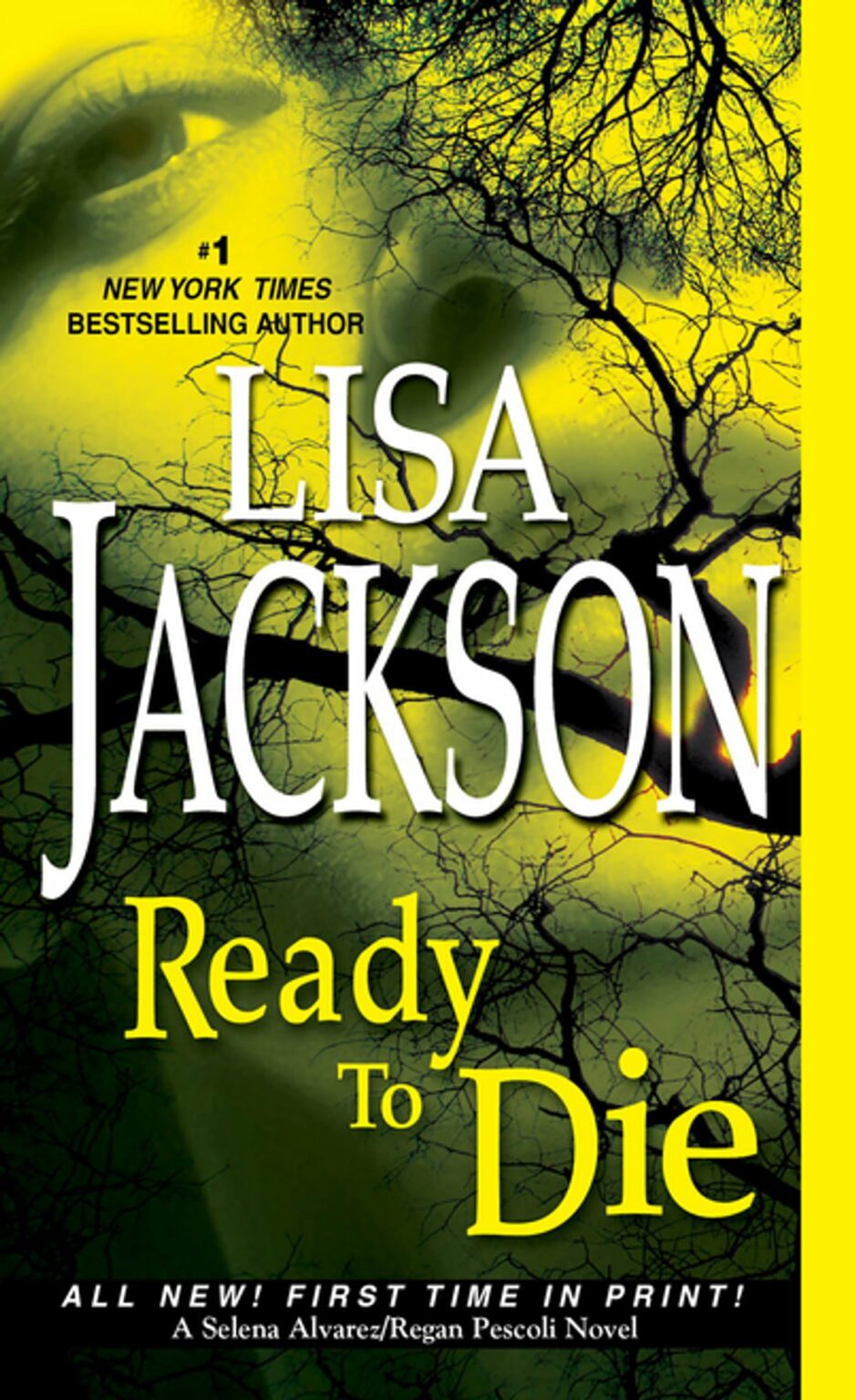 5. Ready to Die
His blood quickens as he stares at the photographs. Six faces, all guilty — and detectives Regan Pescoli and Selena Alvarez are at the top of his list. One by one, he'll stalk them, then he'll squeeze the trigger, savoring the way each lifeless body crumples to the reddening snow.
One down already. And then there were five…
Meanwhile, Sheriff Dan Grayson lies near death after a shooting, and the police department of Grizzly Falls, Montana, is in shock. Alvarez, torn between a new relationship and her loyalty to Grayson, works with Pescoli to whittle down the list of suspects.
But the deeper they go, the more personal and dangerous the case becomes. Then there is the discovery of a prominent judge's body and the killer sends a sinister warning to the press: "Who's Next?"
Pescoli isn't waiting to find out. Headstrong and eager for justice, she'll track the scant clues on her own if she has to.
But her search leads her straight to a monster who has had her in his sights all along. And when hunter meets prey, both must be willing to kill — and ready to die…
---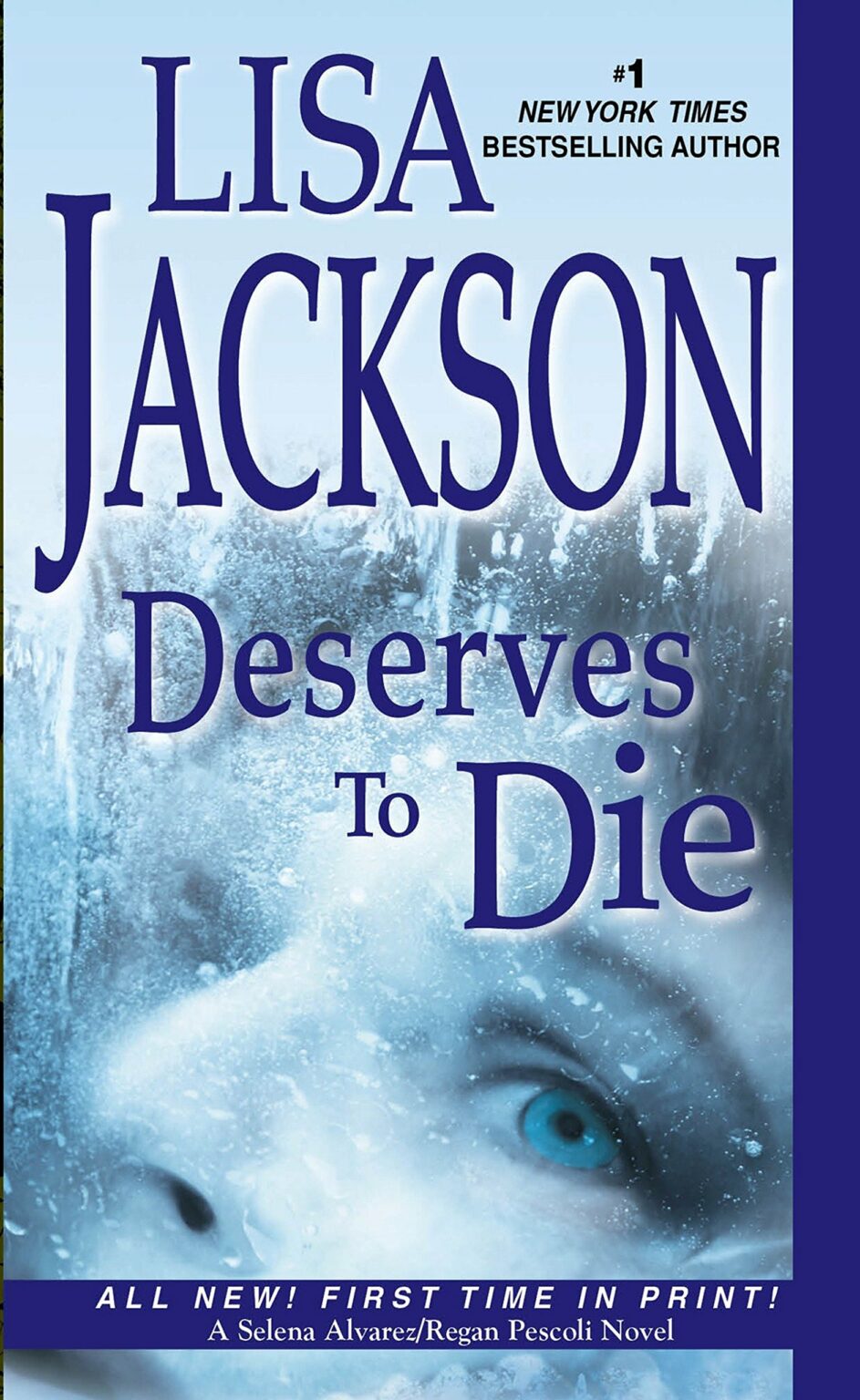 6. Deserves to Die
As he watches, her body drifts below the water's surface, forever altered. Before he disposes of each victim, he takes a trophy. It's a sign of his power, and a warning — to the one destined to suffer most of all…
Meanwhile, in Grizzly Falls, Montana, Detectives Selena Alvarez and Regan Pescoli are struggling with a new commander and a department in the midst of upheaval. It's the worst possible time for a homicide.
However, a body has been found, missing a finger. Alvarez hopes this means a murderer with a personal grudge, not a madman. But then a second body turns up…
As the clues begin pointing toward a suspect, Pescoli's unease grows. Even with Alvarez barely holding it together and her own personal life in chaos, she senses there's more to this case than others believe.
A killer has made his way to Grizzly Falls, ready to fulfill a vengeance years in the making. And Pescoli must find the target of his wrath — or die trying…
---
7. Expecting to Die
The menacing woods of Grizzly Falls, Montana, are not for the faint of heart. But for some, they're the perfect setting for partying and pranks. They don't know there's a rapt audience amid the tangled trees, a killer with a different kind of game in mind, for whom the woods are dark and deep — and perfectly deadly…
Some places earn their bad reputation through tall tales or chance. But Grizzly Falls is different. Here, killers aren't just the stuff of legends and campfire lore.
Someone is in the nighttime shadows, watching the local teens play around in the moonlit woods. Waiting for the right moment, the right victim. Waiting to take away a life.
Detective Regan Pescoli is counting the days until her maternity leave. Exhausted and emotional, the last thing she needs is another potential serial killer. Especially when her daughter, Bianca, is swept up in the media storm. When a reality show arrives in town, the chaos only makes it harder for Pescoli and her partner, Selena Alvarez, to distinguish rumor from truth.
Another body is found…and another. And as the nightmare strikes closer to home, Pescoli races to find the terror lingering in the darkness, where there are too many places to hide…and countless places to die…
---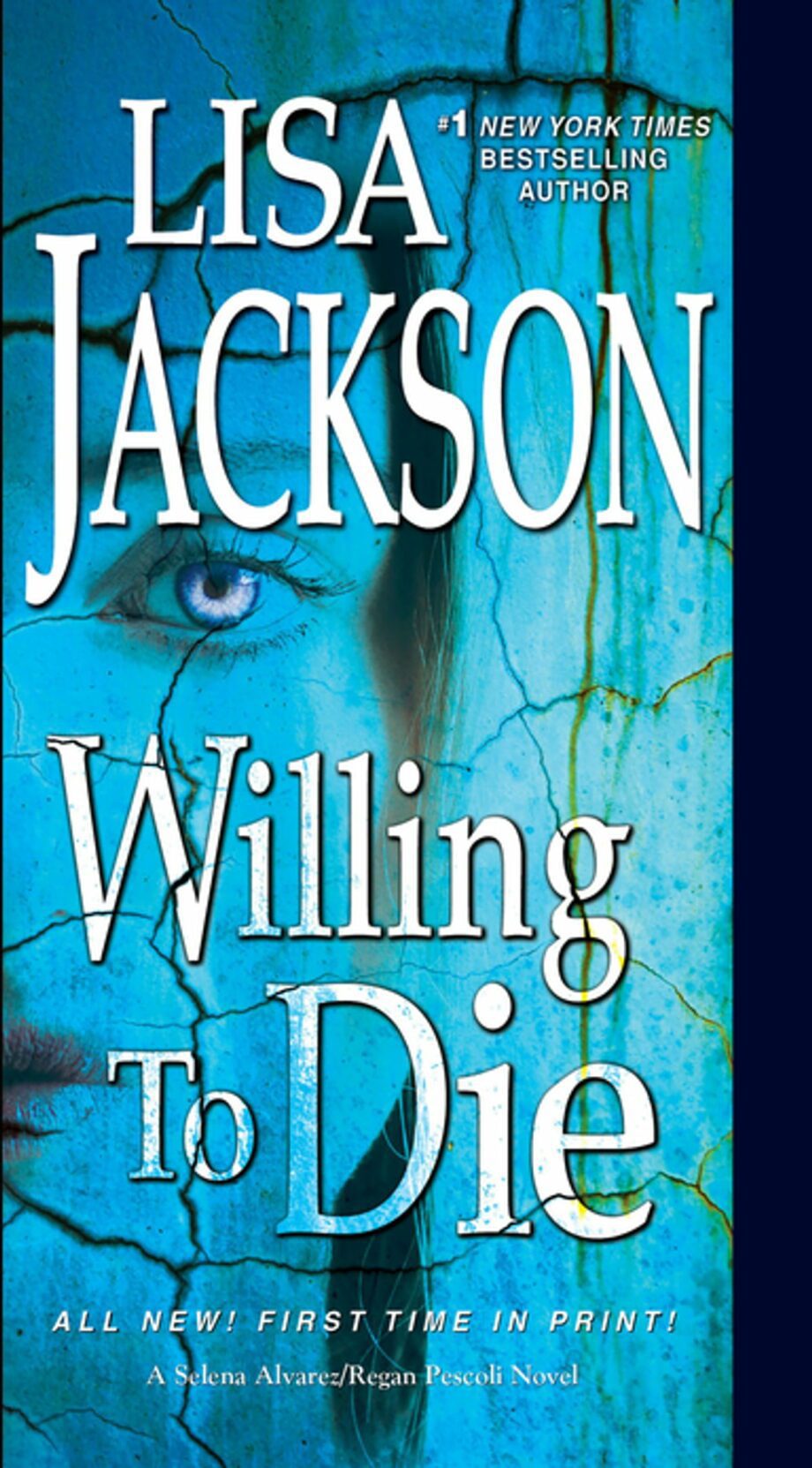 8. Willing to Die
When a killer has nothing to lose, there's every reason to be afraid…
The crime scene is as puzzling as it is brutal. Doctor Paul Latham and his wife, Brindel, are found dead in separate beds in their beautiful San Francisco home, each the victim of a gunshot wound to the head. There are no signs of forced entry, and despite the emptied safe it's clear this murder isn't random.
For Detective Regan Pescoli, news of her sister's death brings grief mixed with guilt. She and Brindel weren't close, and Pescoli barely knows her teenage niece, Ivy, a secretive girl who lands on her doorstep in Grizzly Falls, Montana.
Though Pescoli is on maternity leave, she's soon deep in the investigation her partner, Selena Alvarez, is leading. But as the list of suspects keeps growing, so does the body count…
Maybe it's exhaustion or hormones that have Pescoli on edge, feeling more vulnerable than ever before. Or maybe the chill running through her veins is justified. Because as the case takes a new, terrifying turn, Pescoli's loved ones and her life are at the mercy of a killer who'll go to any lengths to see her suffer…
---
Final thoughts on Lisa Jackson books in order
Reading all the Lisa Jackson books in order would be a formidable task, as well as a varied one with her shift in genres. However, by looking at all the Lisa Jackson books in order, her navigation through authorship and her career is clearly visible. Whether you enjoy chilling thrillers or heart-warming romances, there is sure to be a Lisa Jackson book that fits the bill.
Looking for more books in order?
Check out this list of the Sandra Brown books in order.