Hunter is well-known for creating compelling, realistic characters with a killer shot amidst high-stakes situations. Bob Lee Swagger is just one example of such a character from the Stephen Hunter books in order.
That series was the basis for two more tangential series following characters within Swagger's orbit with the same tenacity for justice. They are willing to do whatever it takes to see right prevail over wrong.
Who is Stephen Hunter?
Before he became a bestselling author, Stephen Hunter established himself within the journalism field as a renowned film critic. He worked for The Baltimore Sun and The Washington Post, and it was at the Post that Hunter won the 2003 Pulitzer Prize for Distinguished Criticism.
His debut publication, and many subsequent books, were published while he was still a movie critic. His debut was The Master Sniper in 1980, but it was the 1993 publication of Point of Impact that made Hunter a bestselling action thriller author.
Fellow bestselling author Jack Carr says he is indebted to Hunter for taking the time to read Carr's first novel and write a blurb for it. Carr still owns his original copy of Point of Impact too.
In almost all of Hunter's books, guns play a prominent role, almost becoming a character themselves. Guns are a big part of the author's life too as a hobbyist shooter. He has target practice three or four times a week.
Hunter currently lives in Baltimore, Maryland.
Stephen Hunter Books in Order
Publication Order of the Bob Lee Swagger Universe
Bob Lee Swagger Books
While Point of Impact was not Stephen Hunter's debut publication, it is the book that introduced his most popular character and propelled Hunter to bestselling author status.
The character Bob Lee Swagger is loosely based on Carlos Hathcock, a real-life US Marine. Swagger fought in Vietnam and became one of the best Marine snipers, but the first book takes place 20 years later with Swagger just wanting to be left alone with the past behind him.
But then he is recruited for one last mission that turns out to be an assassination attempt on his life. Swagger manages to walk away from the attempt alive, but now he must hunt down the men who tried to murder him.
Each of the books follows another assignment, but the books are linked through recurring storylines and character development. There are recurring characters and motivations, as well as later books referencing earlier ones. For this reason, you should read the books in order of publication if you can.
Earl Swagger Books
After writing the first three Bob Lee Swagger books, Stephen Hunter took his mind back one generation. The Earl Swagger books follow Bob Lee's father who is a Second World War hero. The first book opens in the summer of 1946 as Earl is facing perhaps his bloodiest challenge yet.
Hot Springs, Arkansas seems to be the epicenter of crime and corruption. Earl is trying to clean up the town, but amidst the casino raids, the body count is mounting. The other books in the original trilogy take place in the ensuing years as Earl investigates more wrong doings, before the latest book is his origin story amid the battlefield of the Second World War.
The original trilogy will also be published in a bind-up edition Front Sight, which has an anticipated publication date of January 23, 2024.
Ray Cruz Books
The first title in the Ray Cruz duology may already be familiar. That's because Dead Zero is both the seventh book in the Bob Lee Swagger series and the first book following this new character. Dead Zero features a convergent point between Swagger and Ray Cruz that is peppered with revelations.
Ray Cruz is a former marine sniper who was nearly killed on a mission along the Afghan-Pakistan border. He was his team's only survivor, allegedly, and when he returns it's uncertain whether he is a rogue or insane. The FBI recruits Swagger to stop him, but the more Swagger learns, the less certain he is whether Cruz is friend or foe.
Dead Zero (2010)
Soft Target (2011)
Chronological Order of the Bob Lee Swagger Universe
Earl Swagger Books
The second way to read these Stephen Hunter books in order, chronologically, is recommended as a reread of the series. That's because there may be unintended spoilers with first reading books that were published after the original series was published. These books also take place many years before the original series.
After he wrote the original trilogy following Bob Lee Swagger's father, he returned to the character twenty years later and wrote a prequel. This is the only difference between publication and chronological order for this series.
Bob Lee Swagger Books
Next comes the original series following Bob Lee Swagger himself. The chronological order of this series matches its publication order.
Ray Cruz Books
Finally, the placement of the Ray Cruz books within the overall Bob Lee Swagger timeline is the same as the publication order. These books take place last chronologically as they follow a new generation.
Other Stephen Hunter Books in Order
Standalone Books
But if you have already read all the books that fall within the Bob Lee Swagger universe, then you should absolutely pick up one of Stephen Hunter's standalone books next. These books can be read in any order, but if you are a super fan than you may enjoy reading them in order of publication.
That's because with this reading order you will see how Hunter's writing has evolved throughout four decades from 1980 to 2021.
There is also one standalone book that does pertain to his Bob Lee Swagger series. Dirty White Boys is a prequel of sorts to Black Light, so can be read before the second Bob Lee Swagger book. However, this will disrupt the character flow in the series and Dirty White Boys is not part of the series despite taking place in the same world, so this reading suggestion might not be for everyone.
Short Stories
Stephen Hunter has also written three short stories. Citadel is part of the popular Bibliomysteries series which features stories from the most popular authors in the mystery genre. His short story Bob Lee Swagger is part of the Mysterious Profiles series which are interviews with famous characters in the mystery genre.
Citadel (2016)
Bob Lee Swagger (2022)
Nonfiction Books
Finally, Stephen Hunter has written three nonfiction books. Two of these books are about movie criticism, while the third is about the 1950 assassination attempt of Harry Truman.
Book to Screen Adaptations
There have been two adaptations of Stephen Hunter's books, both of which adapted Point of Impact.
The first was a feature film in 2007 starring Mark Wahlberg as Bob Lee Swagger: Shooter. To account for Wahlberg's younger age, the timeline and backstory of Swagger was brought forward.
The movie also starred Michael Peña, Rhona Mitra, and Danny Glover. It made nearly $96 million at box offices worldwide against an estimated budget of $61 million and there are no plans for a sequel in the works.
But Bob Lee Swagger returned to small screens with a TV series adaptation in November 2016. The series has three seasons with a collective 31 episodes. The final episode of Shooter, the TV show, aired in September 2018.
Ryan Phillippe stars as Bob Lee Swagger and once again the timeline was brought forward to account for his younger age. The series also stars Shantel VanSanten, Cynthia Addai-Robinson, and Omar Epps. Stephen Hunter also has a cameo role in the show.
In a 2014 interview, Hunter also said that Dirty White Boys, Hot Springs, and The 47th Samurai had adaptation projects in development as well. However, there has been no further updates about these projects.
A Summary of Stephen Hunter Books in Order
Below you will find the summaries of all the standalone Stephen Hunter books in order which are still in print. That means this list does not include a summary for the 1985 book Target. However, these summaries will demonstrate how Hunter can write in a variety of periods and places, as well as explain his dark, psychological thriller.
---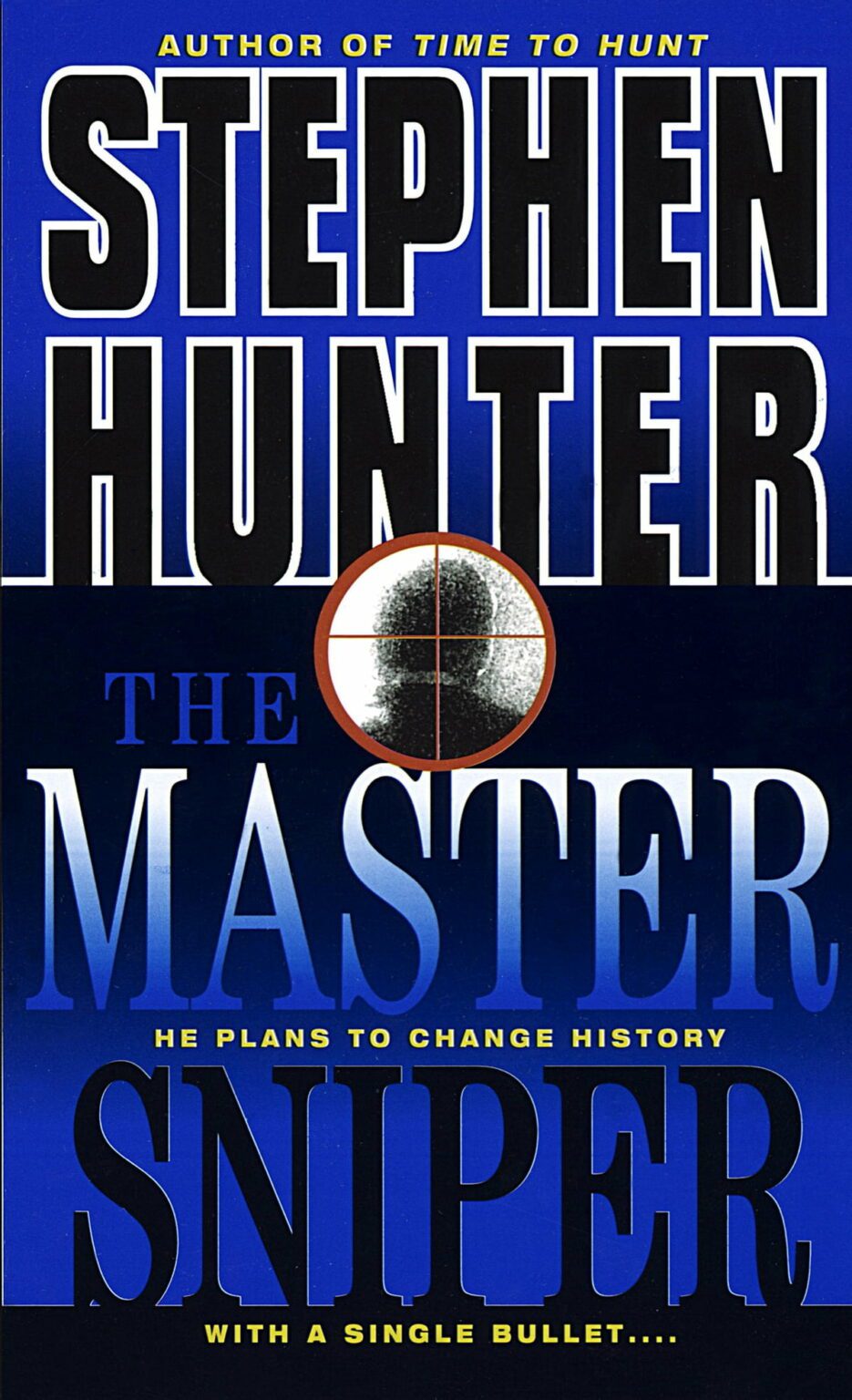 1. The Master Sniper
In the spring of 1945, one man holds the deadliest weapon in the world in his hands. With his sniper's rifle, Repp has executed hundreds in a single day. He is about to embark on his final mission and it is one that Repp cannot fail.
American and British agents are trying desperately to stop him, but with the ultimate killing tool in his hands, he is ready to commit the ultimate crime.
---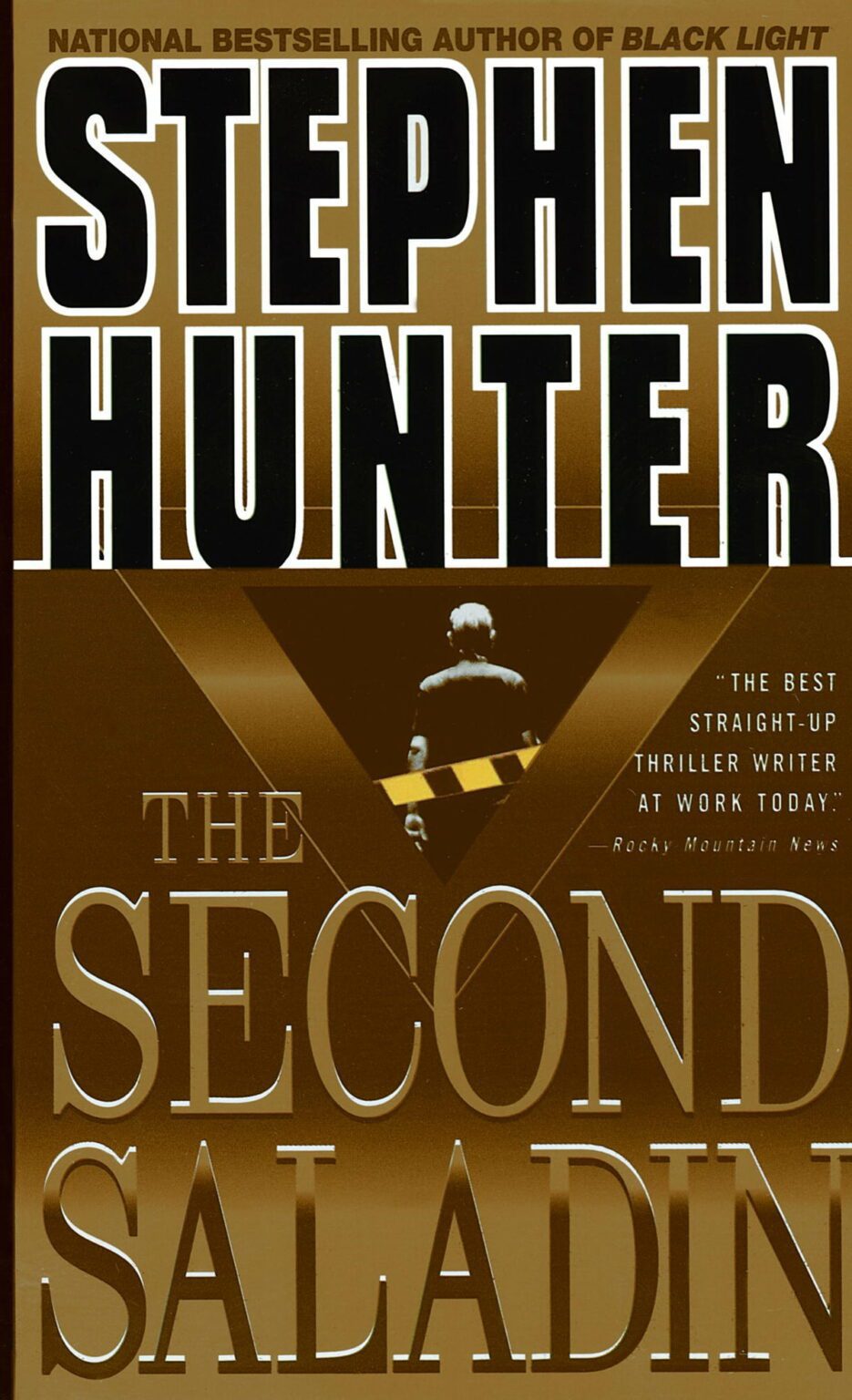 2. The Second Saladin
Paul Chardy and Ulu Beg fought side-by-side in the Middle East. One was a high-strung CIA covert warrior and the other was a ferocious freedom fighter. But then Chardy was captured by the enemy and Beg betrayed; now, they are about to meet again.
Beg is on a mission to assassinate an American political figure and the CIA has sent Chardy to stop him, but Chardy wants to save his life. However, there is another threat lurking in the shadows, one that wants both men to die.
---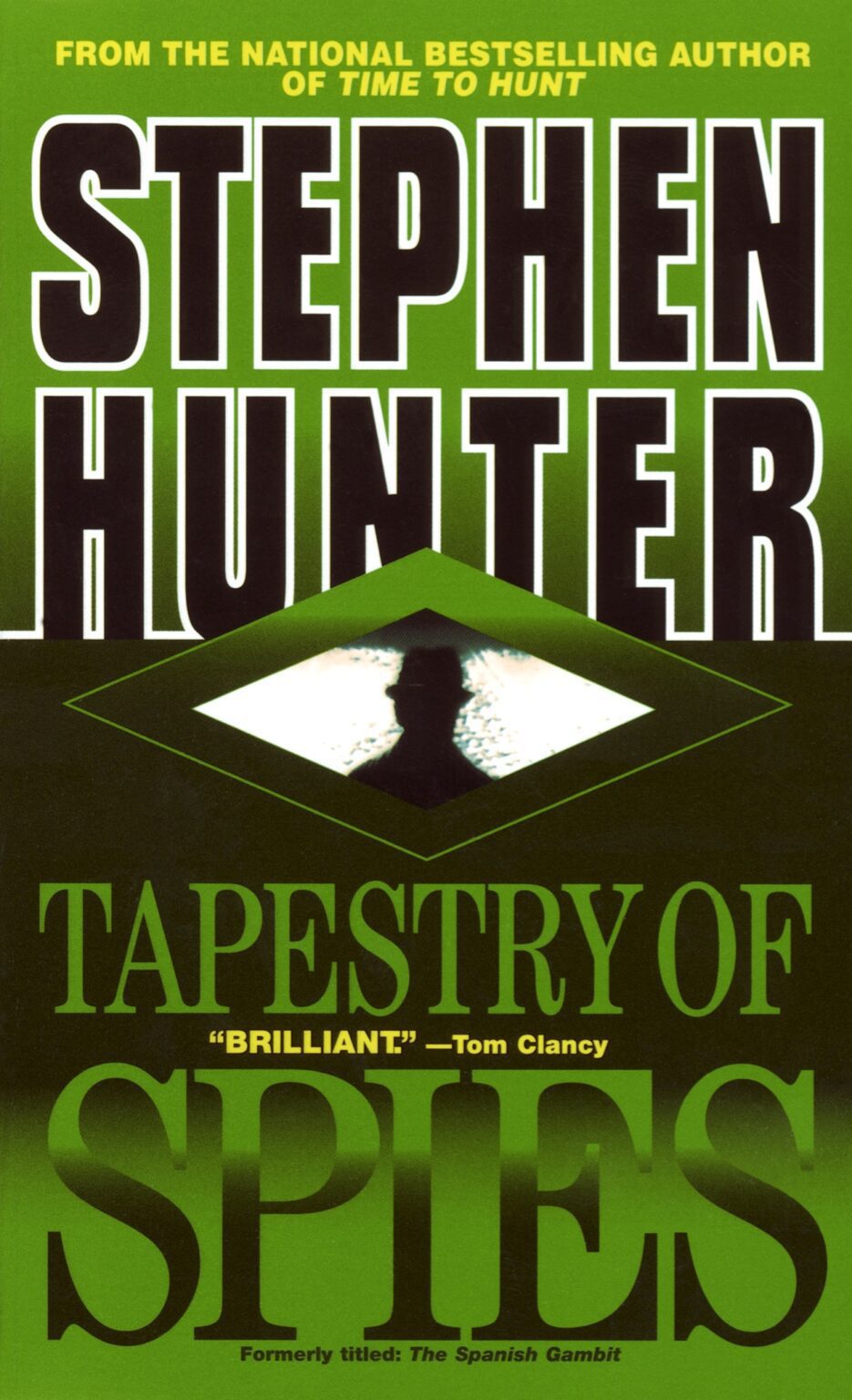 3. Tapestry of Spies
The British Secret Service suspect that the flamboyant Julian Raines was recruited by the Bolsheviks for the KGB during his student days. When Julian is one of the first Englishmen to volunteer for the international brigade in Spain, they send Robert Florry to eliminate him.
The struggling young writer also knew Julian during their school days and has ample reason to hate him. But Florry is not the only person on his trail.
This book was first published as The Spanish Gambit.
---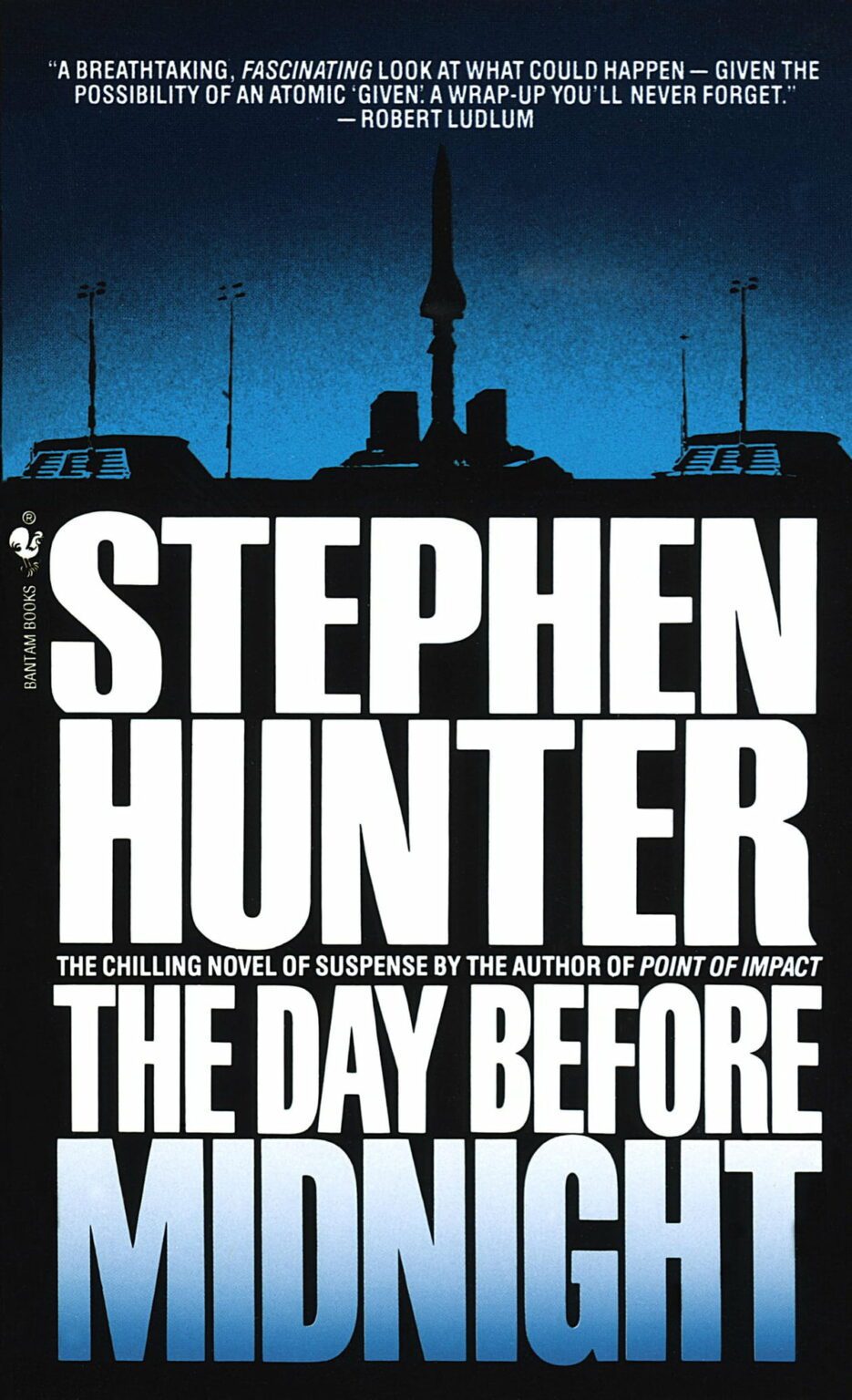 4. The Day Before Midnight
Jack Hummel is abducted from his home and the countdown begins. The welder is taken to a top-secret nuclear complex that has been taken over by paramilitary terrorists. They need Jack to cut through a half-ton titanium block in order to access the deadly launch button.
With global disaster hanging in the balance, a Delta Force veteran and a think-tank defense wizard must find a way into the complex.
---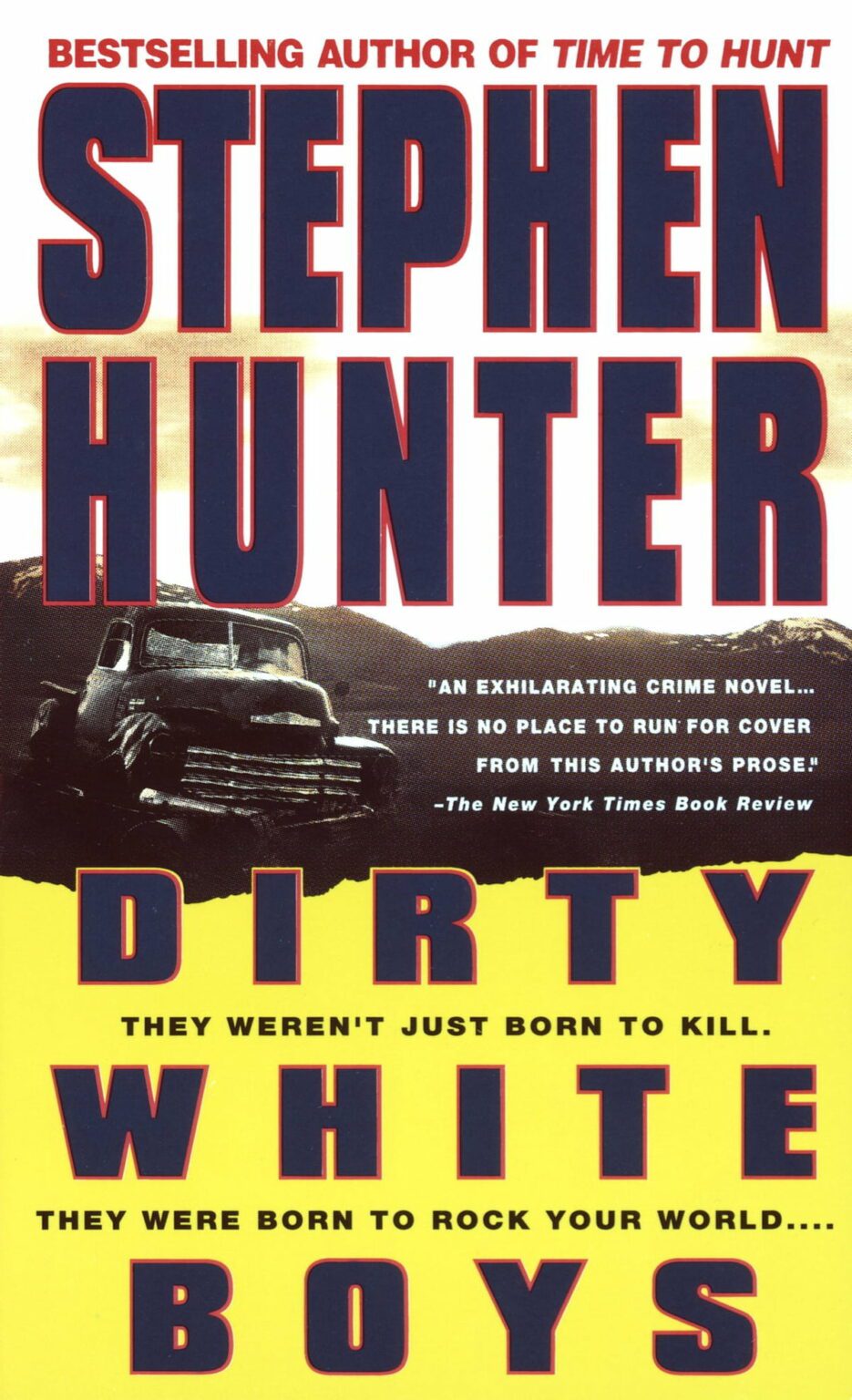 5. Dirty White Boys
After busting out of McAlester State Penitentiary, three convicts have gone to ground. Lamar Pye is the leader of the Dirty White Boys and has a mean, deadly soul. Lamar and his boys have unleashed terror across the Southwest.
They have caused one good cop to have a crisis of honor and conscience. Trooper Bud Pewtie almost died at Lamar's hands. Now, as they are about to meet again, only one of them will walk away.
---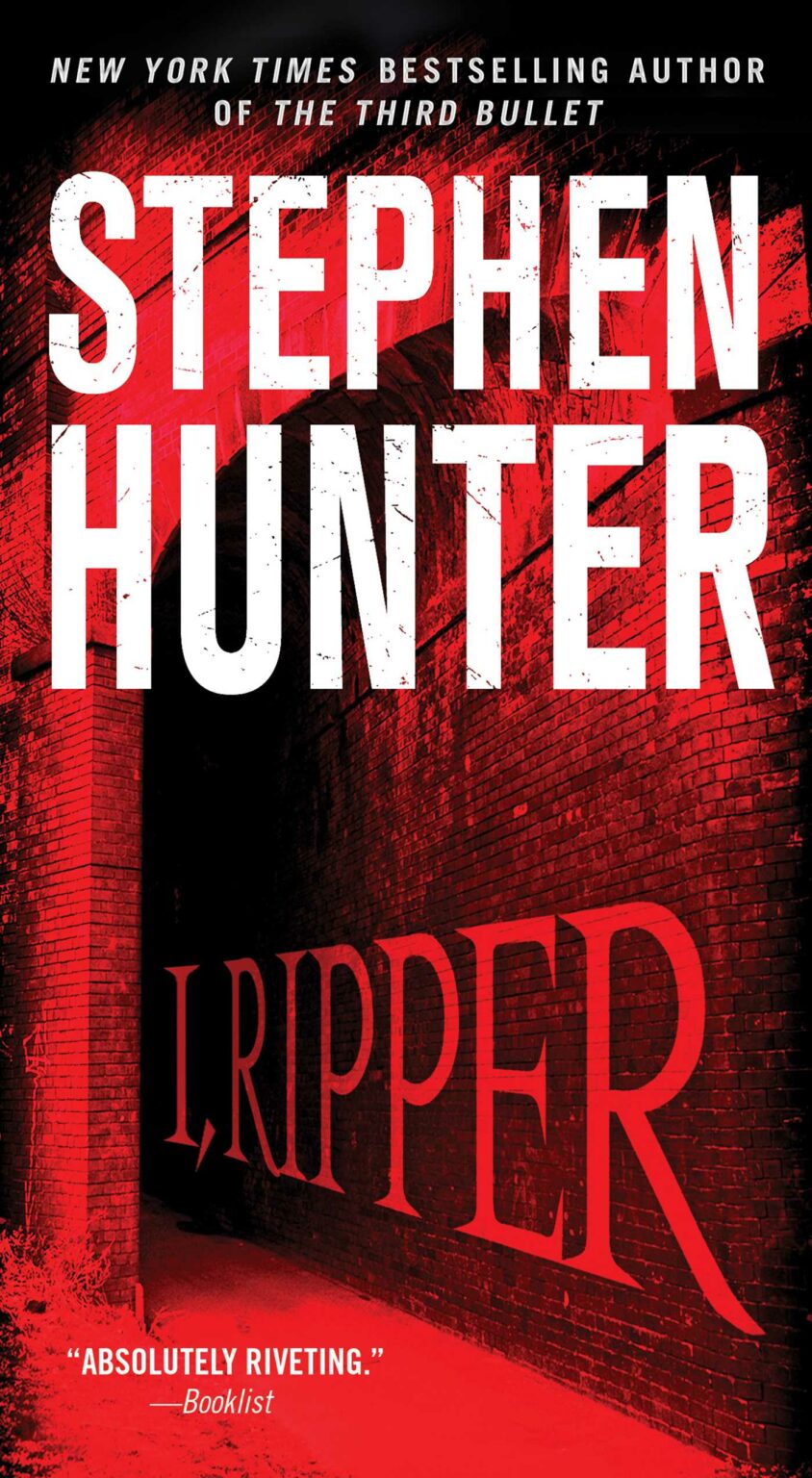 6. I, Ripper
This book is slightly different from Stephen Hunter's other offerings as it is a reimagining of the Jack the Ripper murders, from the serial killer's perspective.
Hunter slips into Ripper's psyche with a gruesome account of his plotting and murders. Alongside the perspective of the Ripper, Hunter also writes from the perspective of an Irish journalist covering the case.
---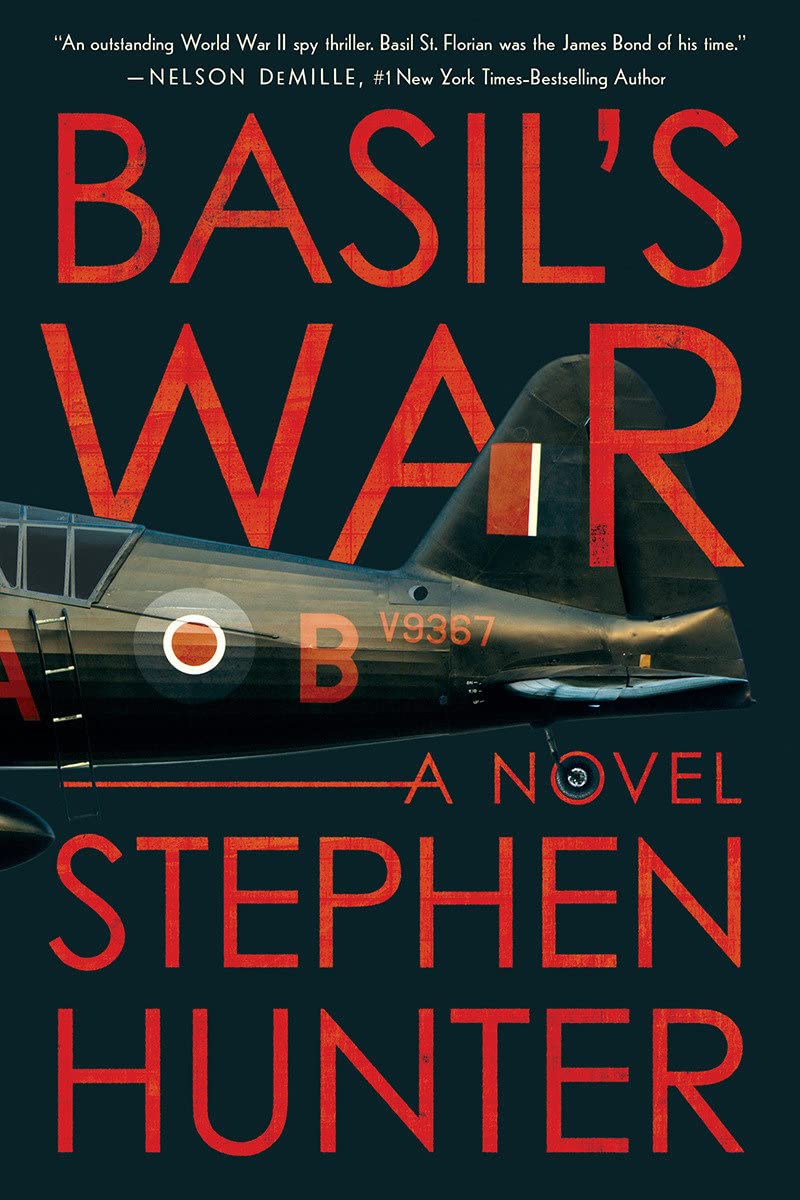 7. Basil's War
Hunter returns to the Second World War with his latest thriller which follows a British agent on an undercover mission into Nazi-occupied France. Basil St. Florian has undertaken many dangerous missions for the crown all around the globe, but this might be his hardest assignment yet.
He has been tasked with finding a manuscript that doesn't officially exist. However, Alan Turing believes that the ecclesiastical manuscript might possibly end the war.
But St. Florian isn't your typical British special agent. He is a swashbuckling and whisky-drinking cynic who would much rather be in his lover's bed than out on a mission. Despite this, or perhaps because of his charm and wit, he's the best man for the job.
---
Final thoughts
Many of the Stephen Hunter books in order take place in the same world with the Bob Lee Swagger series and its tangential spin-offs. However, his standalones are packed with just as much action and equally loveable characters. If you haven't read many of Hunter's books before, these are a great entry point, but equally if you are a massive fan of the Swagger books, you should absolutely read his standalone books too.
More Action Thriller Resources