The Charles Lenox Mysteries make up most of the Charles Finch books in order and there are two ways you can approach reading the series. This guide will walk you through both ways to read the popular mysteries that take place in Victorian England, as well as provide brief synopses for Finch's other two books.
Who is Charles Finch?
In addition to being an author, Charles Finch is also a book critic and essayist with regular contributions to The New York Times and the Chicago Tribune. In 2017, he was the recipient of the Nona Balakian Citation for Excellence in Reviewing from the National Book Critics Circle.
However, what he is most well-known for by far is being the author of the popular Charles Lenox Mysteries series. He has written 12 full-length novels, three full-length prequels, and two short stories following the Victorian gentleman and amateur sleuth Charles Lenox.
Finch brings the atmosphere of Victorian England to life in his books, which are also full of humor and lyrical prose amidst the murder investigations and threats of violence.
But writing mystery novels was something that took Finch time and practice before he felt he was hitting his stride. He admits that he wrote 240 pages of his first book without knowing who the murderer was, which is something he does not recommend to fellow writers.
So now before he begins writing a novel, once he's certain the idea he has is compelling enough, Finch will write a short story that only he will see. This short story is an account of everything that will take place in the book that his detective must solve.
He calls it a dry account of the crime, the weapon, the motive, the red herrings, everything. However, once he knows what details are pertinent to the crime, he knows how to introduce the ideas and what to omit.
Finch was born in New York City and has lived elsewhere in the U.S., England, and France.
Charles Finch Books in Order
#1 – Publication Order of Charles Lenox Mysteries
There are two ways to read these Charles Finch books in order with the first being the recommended reading order for new fans. Reading this series in order of publication means readers will start with Finch's debut publication and be able to see how his writing and storytelling has evolved throughout the course of the series.
Each Charles Lenox book does follow a new investigation, but there are character development subplots which underscore the series. Lenox's personal relationships develop throughout the series, so reading the books out of order will feature spoilers about those relationships and also about his career.
#2 – Chronological Order of Charles Lenox Mysteries
The second way to read these Charles Finch books in order begins with the title Finch most often recommends as a starting point for the series and his writing. However, for the very same reason Finch recommends it, there will be a disconnect with this reading order.
Finch says it took him two or three books to learn how to write a "passable" mystery novel, but he didn't hit his stride until the sixth or seventh. Therefore, he often recommends people begin with The Woman in the Water, which is his eleventh book, but the first prequel to the Charles Lenox series.
However, that means that rather than experiencing a subtle evolution to his writing with each novel getting better, the contrast in writing between The Last Passenger, the third prequel, and A Beautiful Blue Death, his debut, may seem stark. There are 13 years between the two books.
For that reason, we would recommend this reading order as a reread for fans looking to experience the series in a new way.
Standalone Book
Charles Finch's only standalone novel is also his only foray into contemporary fiction. It follows a young man, William Baker, following his graduation from Yale. After the presidential campaign he worked so hard on ends in disappointment, he leaves New York for Oxford where he has a passionate affair that changes his life forever.
The Last Enchantments (2014)
Nonfiction Book
The only nonfiction book Charles Finch has published is a recent publication. This began as a request from the Los Angeles Times, who asked Finch to keep a diary beginning in March 2020 of his experience as the world slowed down in the wake of COVID-19. The result is a candid commentary on a year full of significant events as well as what distracted him during that time.
A Summary of Charles Finch Books in Order
Below you will find the summaries for the first ten Charles Lenox Mysteries by Charles Finch books in order of publication. This means we have left off a summary for the short story An East End Murder, and also not included the prequels.
While each of the books can be read as a standalone, there will be minor spoilers in the summaries below for character development. So, if you have never read this series before, the summaries will have spoilers for Lenox's personal relationships and career outside of his sleuthing.
---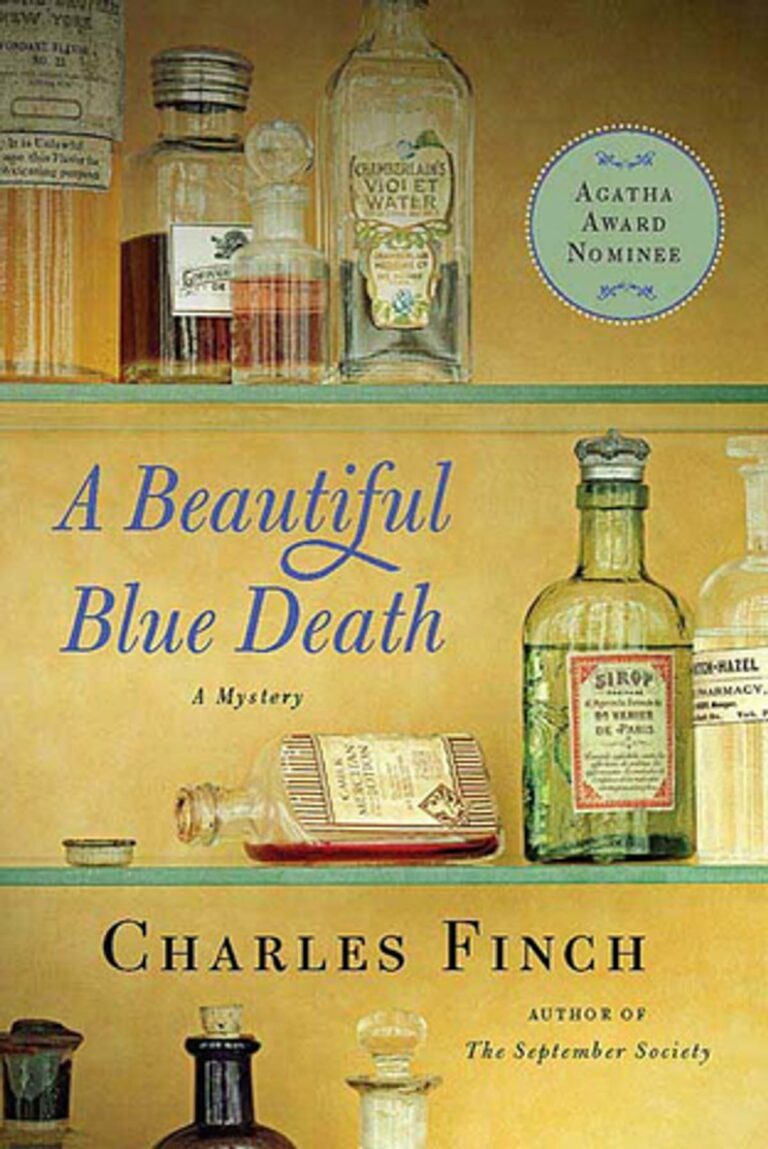 1. A Beautiful Blue Death
Victorian gentleman and armchair explorer Charles Lenox would love to spend all his days relaxing in his private study with a cup of tea, a roaring fire, and a good book. But when someone asks for his help, he can't resist the chance to unravel a mystery.
Such is the case when his lifelong friend Lady Jane needs his help. One of her former servants, Prudence Smith, is dead. It seems like suicide, but Lenox suspects something much more sinister. He thinks it was murder by a rare poison.
Then another body turns up at London's most fashionable ball, and now Lenox must untangle a web of loyalties and animosities.
---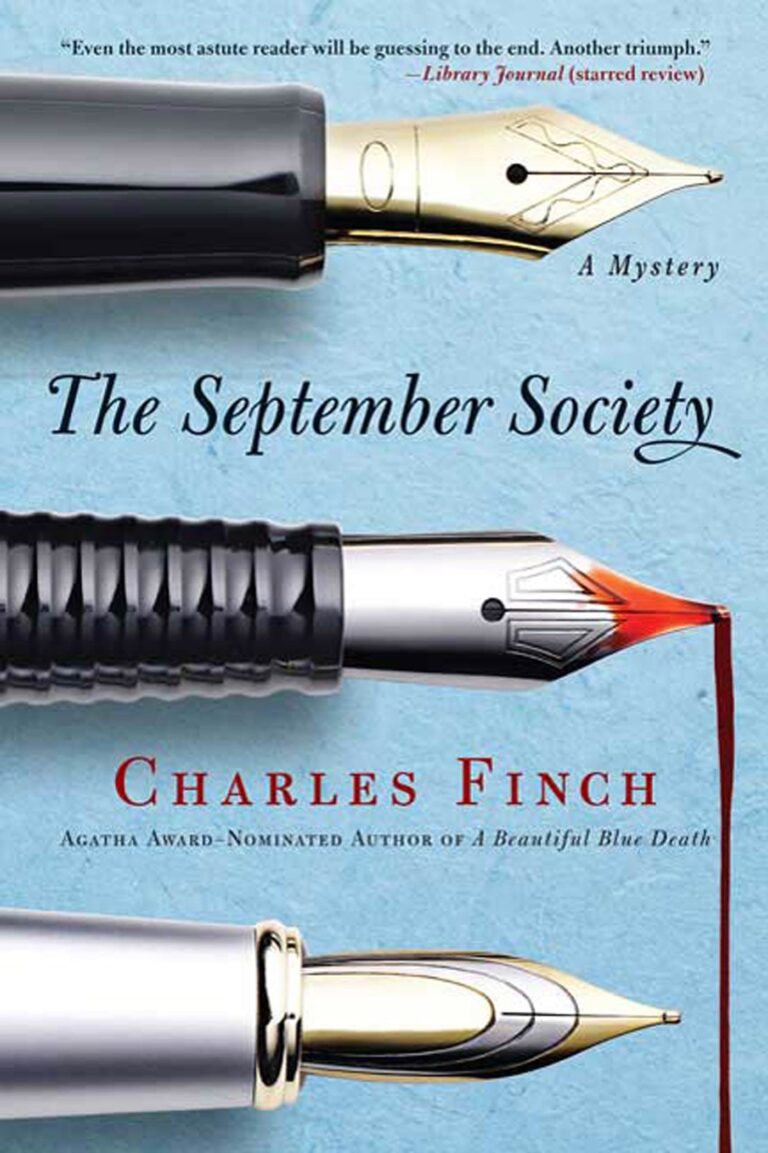 2. The September Society
In the early hours of an autumn morning in 1866, amateur detective Charles Lenox receives a visit from a frantic widow. Lady Annabelle's son, George, has gone missing from his room at the University of Oxford. When Lenox arrives at his former school to investigate, he finds a series of bizarre clues.
One of the clues refers to the September Society. Then, just as Lenox is beginning to suspect that the case might have deep ramifications, a student dies. Lenox must discover the truth, and what involvement the September Society has, before it is too late.
---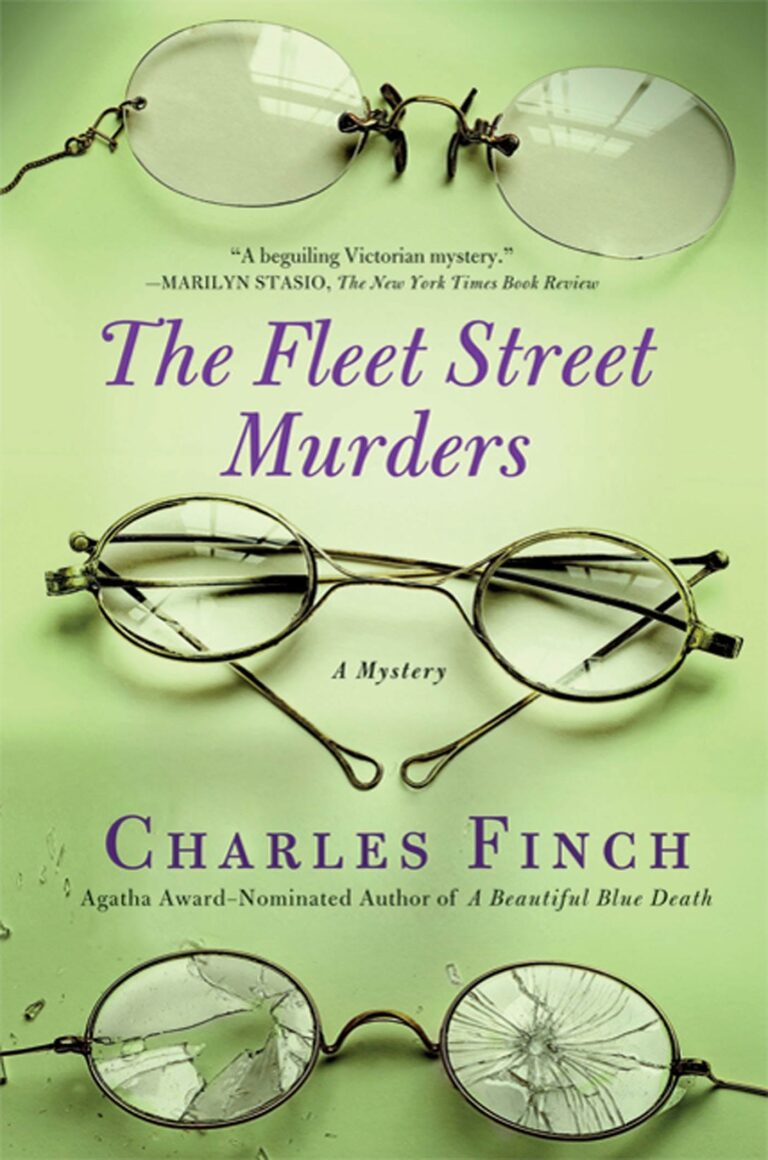 3. The Fleet Street Murders
Christmas is approaching in 1866 and Charles Lenox is happily celebrating the season and his recent engagement to Lady Jane Grey in his Mayfair townhouse. But across London two journalists have just died violent deaths and Lenox involves himself in the case, which only proves stranger the harder he looks.
His investigation is interrupted, however, when he heads north to Stirrington to run for a Parliamentary seat. Except then he receives a shocking letter from Lady Jane that might threaten their nuptials. Lenox races between Stirrington and London, trying to balance politics, crime, and his personal life, as it becomes apparent the murderer may be someone close to him.
---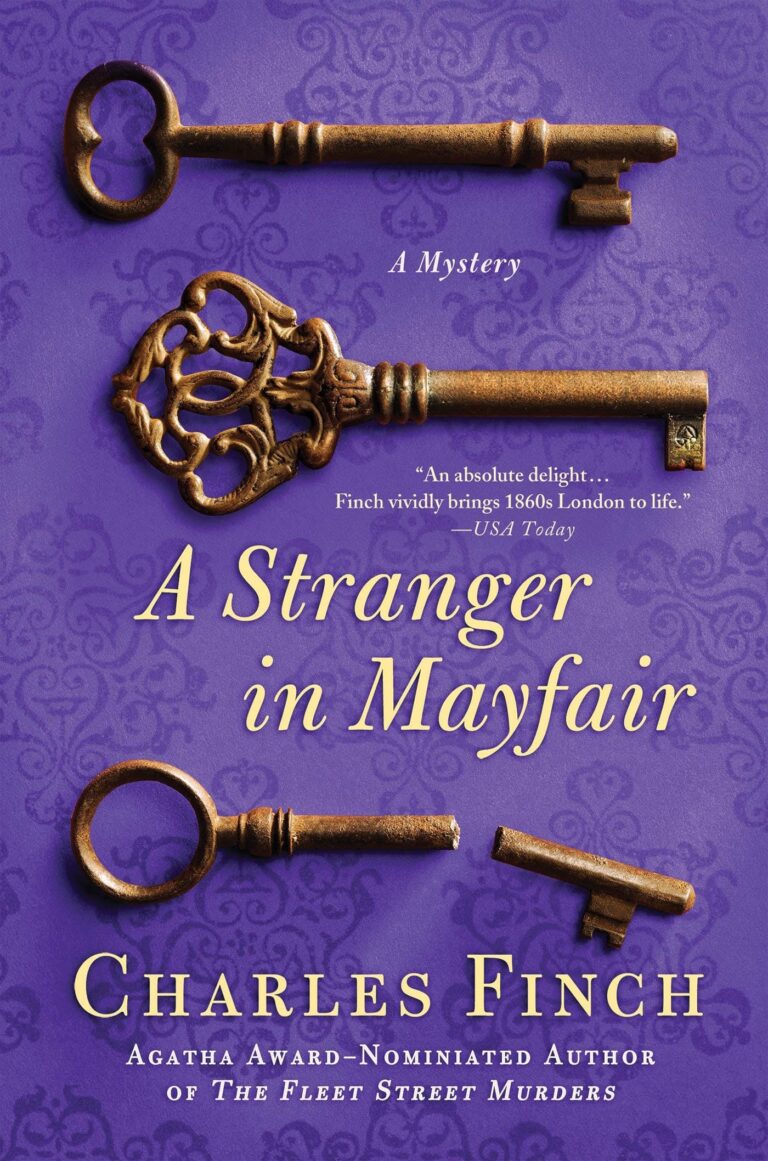 4. A Stranger in Mayfair
Charles Lenox has returned from his honeymoon with the opening of Parliament on the horizon. But first, a colleague has asked him to look into the murder of a footman. Lenox's investigation reveals unsettling details about the footman's employer and a mysterious second identity.
Lenox also begins to realize that an old friend may be involved in the footman's death. When a suspect is arrested, he isn't convinced, and then he discovers that the real killer is someone beyond suspicion, who is willing to kill again to protect his secret.
---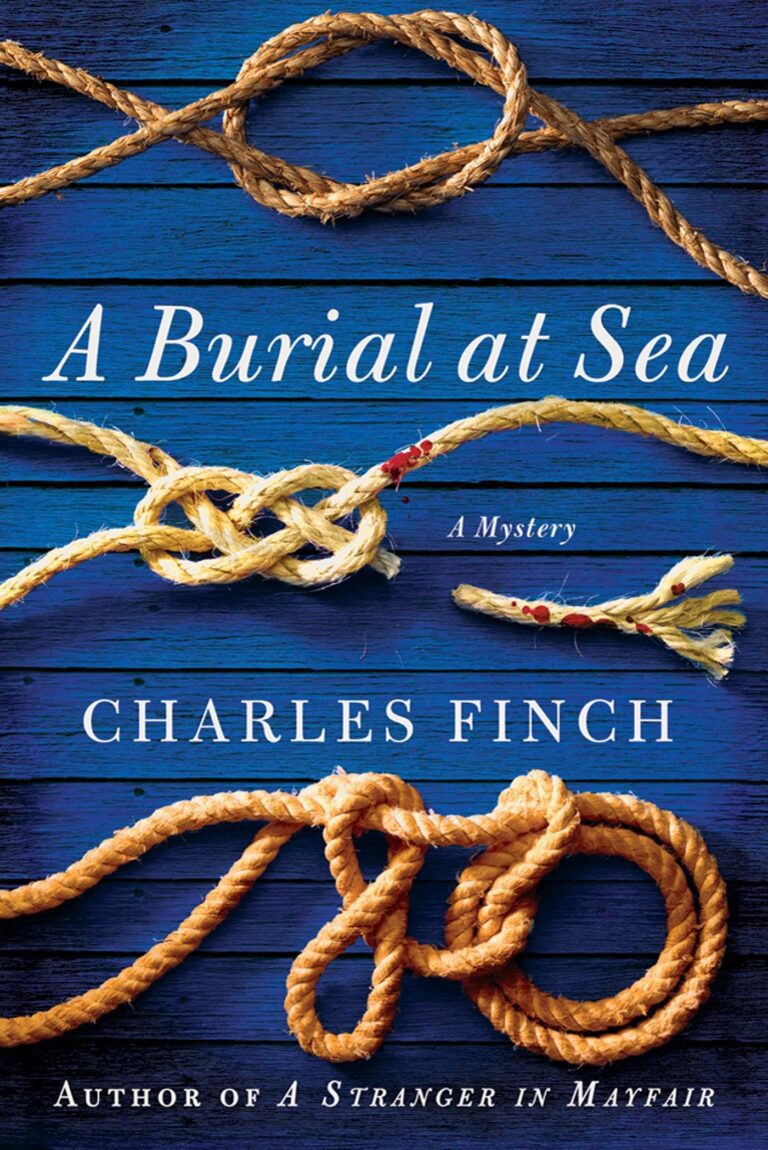 5. A Burial at Sea
Relations between England and France are fraught in 1873. Matters only become worse when English spies are found dead on French soil and the threat of war hangs in the air. The possibility prompts the government to ask Charles Lenox to travel to the Suez Canal on a secret mission.
But almost immediately the second lieutenant of the ship he is travelling on is found dead and the ship's captain begs Lenox to find the murderer. The atmosphere aboard is claustrophobic with everyone a suspect and nowhere to run. It becomes a race against time as Lenox tries to avoid becoming the next victim.
---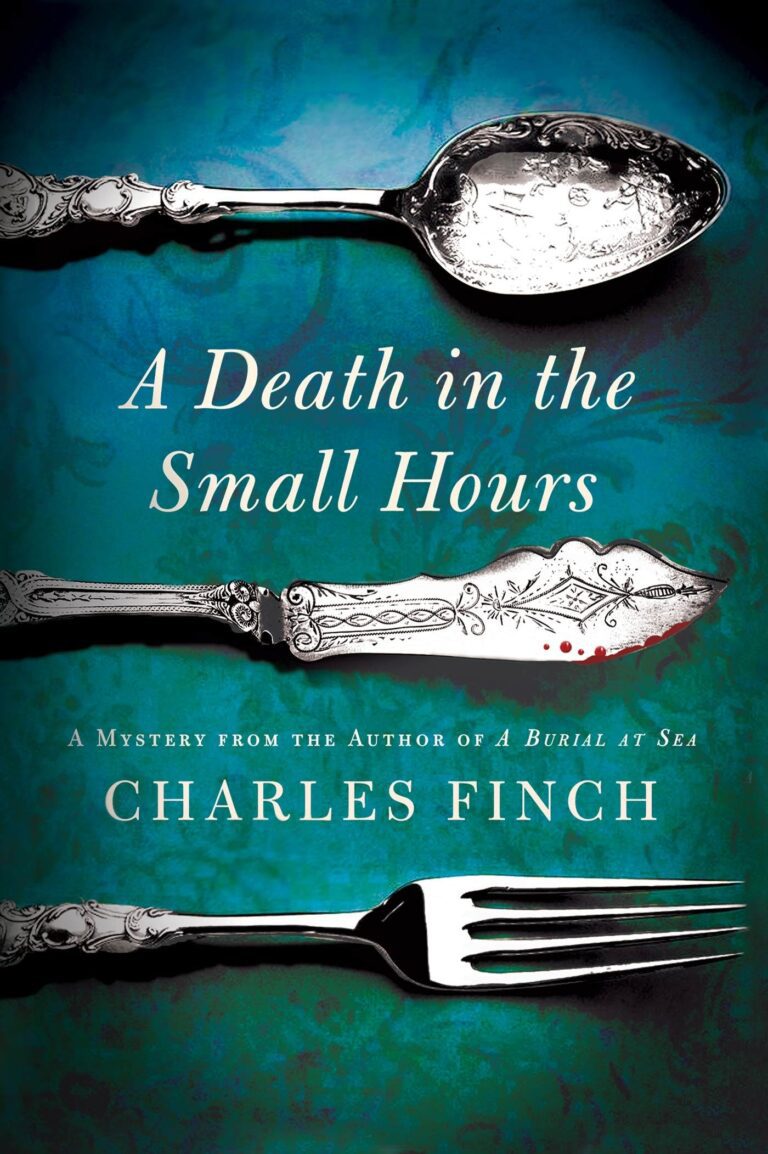 6. A Death in the Small Hours
Charles Lenox is living out his dream as a politician and has just become a father. It has been years since his amateur sleuthing days, but old habits die hard.
Lenox has gone to his uncle's estate, Somerset, for a few calm weeks so he can write an important speech. However, when he arrives in Plumley, he discovers there have been a series of vandalisms throughout the village. Then the crimes take a dangerous turn.
The culprit's victim may be someone that Lenox loves, so he embarks on a mission to root out the suspect with his protégé John Dallington at his side.
---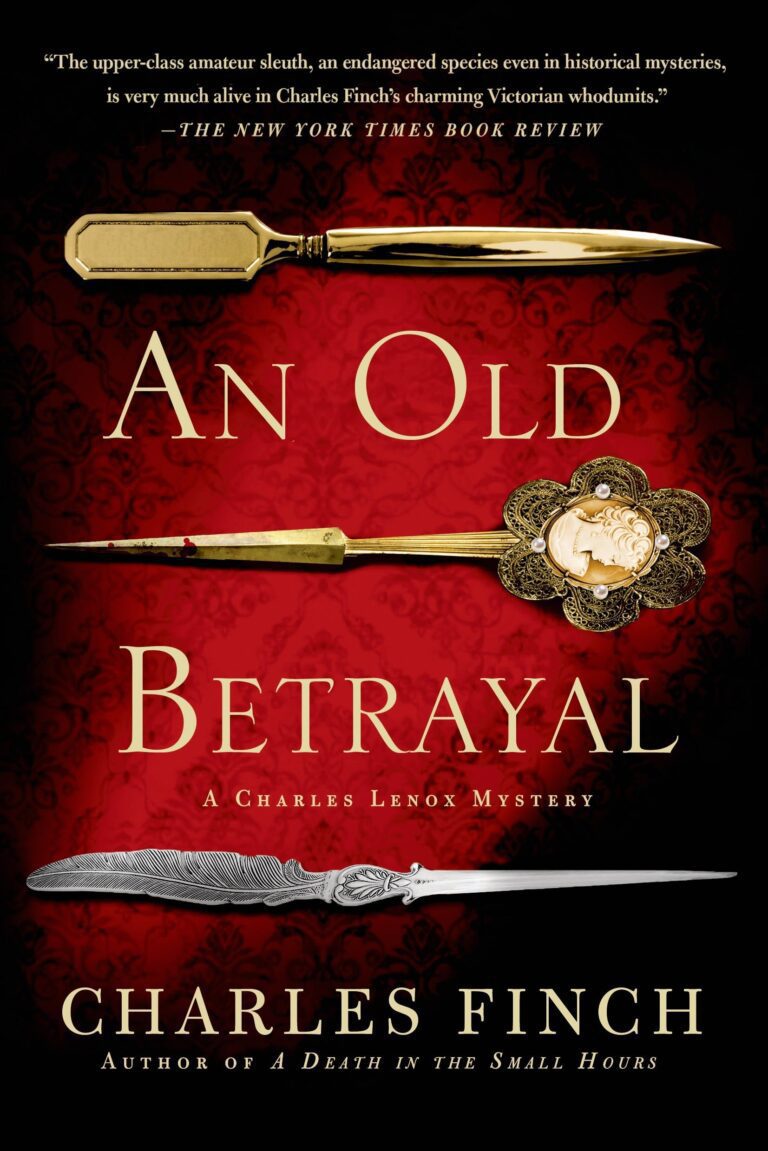 7. An Old Betrayal
Charles Lenox agreed to meet an old protégé's client at Charing Cross on a spring morning in 1875, but then their encounter seems to have resulted in the murder of a country squire days later. The mysterious, and deadly, event has pulled Lenox back into his old profession.
He quickly realizes the murder is merely the first step in a cruel plan. The next step may very well attack the heart of England's monarchy, Queen Victoria, unless Lenox cracks the case.
---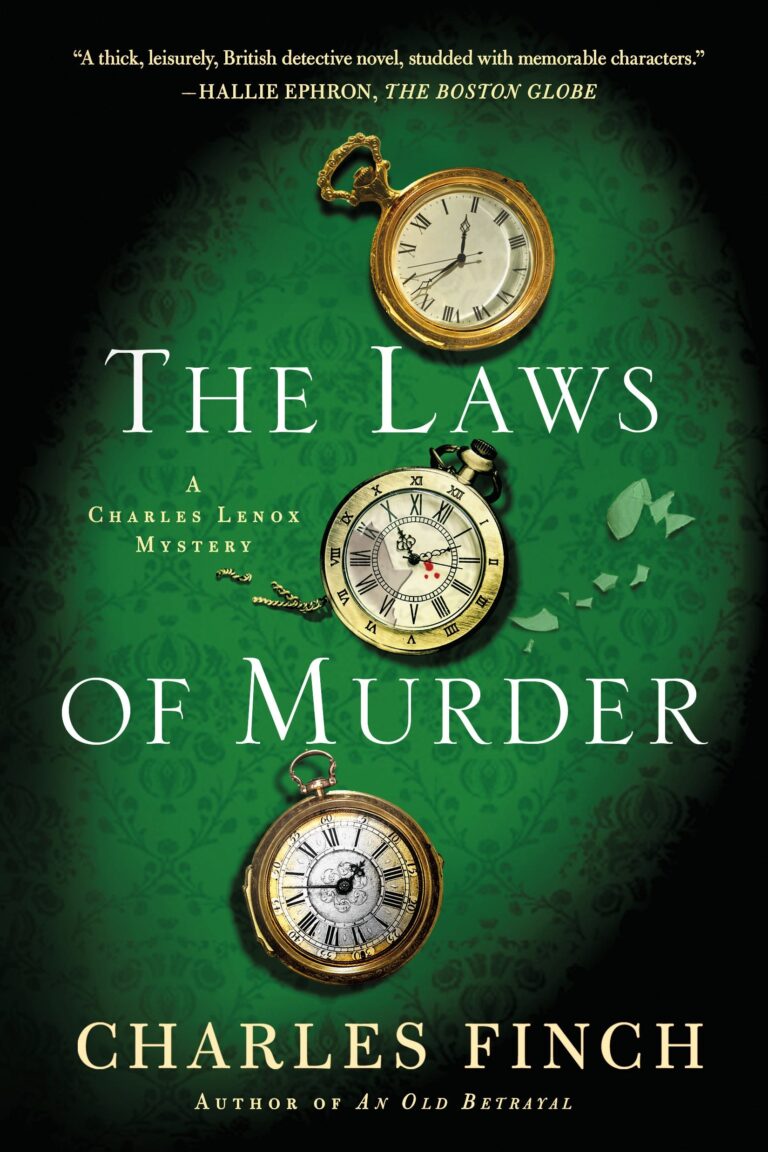 8. The Laws of Murder
After sitting in Parliament for six years, Charles Lenox has just given up his seat to return to his first love. Along with three of his colleagues he is starting a new detective agency. Then months pass with only Charles being unable to find work, and he begins to question if he still has what it takes.
When his friend, and a member of the Scotland Yard, is shot dead near Regent's Park, Lenox has a chance to redeem himself by finding the killer and seeking justice for his friend. An unlaced boot, a wound inflicted days ago, and an untraceable luggage ticket are some of the bizarre details Lenox must make sense of. But the incident may lead Lenox into grave personal danger.
---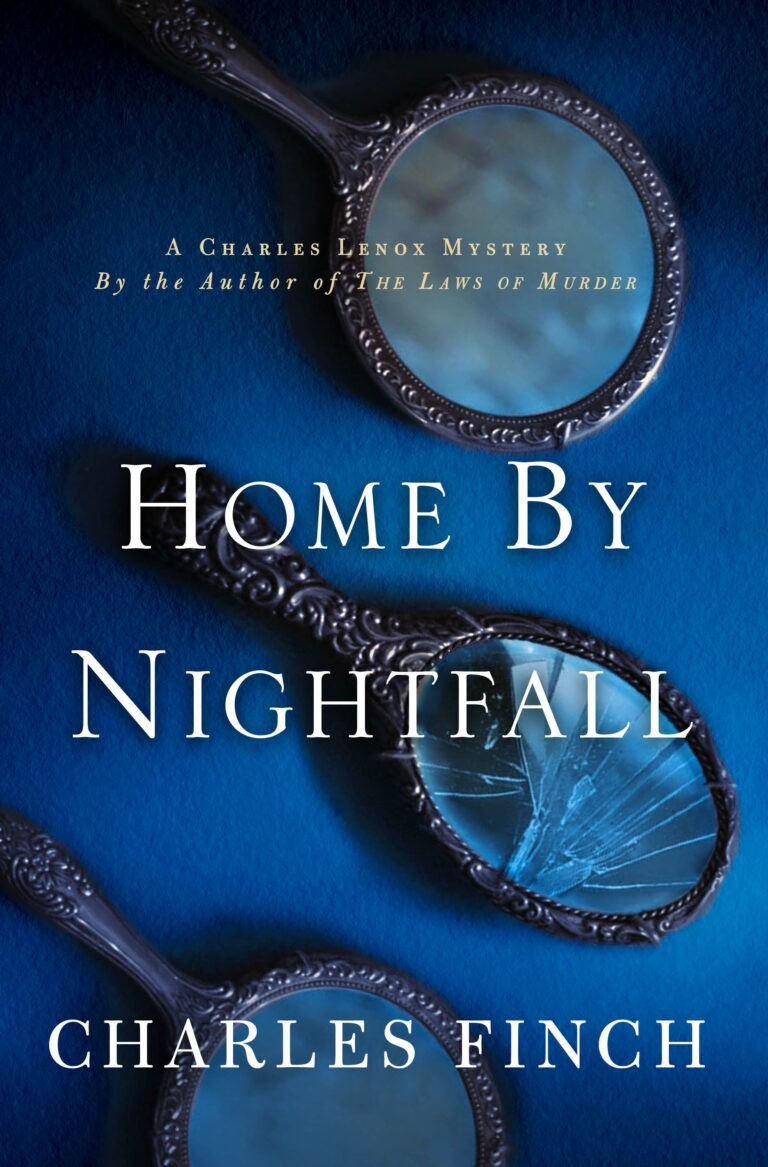 9. Home by Nightfall
A famous foreign pianist has gone missing in London and the whole city is abuzz with the disappearance. Lenox is the natural choice to investigate, but then his grieving brother asks him to come to Sussex. So, Lenox departs the buzzing metropolis for the quieter countryside.
But something strange is afoot in Markethouse too. Petty thefts are occurring, but as Lenox and his brother begin investigating, a bigger plot comes into view. Now, Lenox is racing to solve the London disappearance and the country thefts before either becomes deadly.
---
10. The Inheritance
An old schoolmate, Gerald Leigh, has sent Charles Lenox a cryptic plea for help. But as he begins searching, Lenox realizes that Leigh has gone missing. After Leigh's father had died when they were boys, a mysterious benefactor smoothed Leigh's way into the world, and while they shared this secret, Lenox was never able to discover the benefactor's identity,
Leigh had just received another generous bequest and Lenox must figure out whether the money came from the same person. Or if perhaps there were ulterior motives that pertain to his disappearance. As he tries to save his friend's life, Lenox will stand off against east end gangs and genteel denizens of the Royal Society alike.
---
Final thoughts
Most of the Charles Finch books in order, meaning the Charles Lenox Mysteries, are captivating whodunnits amidst atmospheric Victorian England. Each book can work as a standalone mystery as each follows a new investigation.
However, there are character development subplots which will have minor spoilers if you read the books out of order. In selecting one of the two suggested reading orders, you will also make sure you haven't skipped a mystery.
More Mystery Resources