Modern retellings of Hades and Persephone's story have become an iconic pillar in enemies-to-lovers romances. Scarlett St. Clair's interpretation of the lovers took the online book community by storm and proved tremendously popular with the hype from BookTok and Bookstagram. There are two ways you can read the A Touch of Darkness series in order, depending on your preference for perspective and timelines.
Who is Scarlett St. Clair?
Before she became a bestselling author, Scarlett St. Clair was a librarian in Oklahoma City. She was still working full-time when A Touch of Darkness was published in 2019 and when the books went viral.
There are more than 13 million views on the A Touch of Darkness hashtag on TikTok, where the BookTok community rallied to push this series into the bestseller category. St. Clair originally self-published these books, but joined Bloom Books in July 2021 and the publisher reprinted her backlist.
Bloom Books is an imprint of Sourcebooks, which focuses on publishing women authors and allowing authors to have more authority in the final decisions regarding their books than some traditional publishers. Their intent is to attract entrepreneurial self-published and traditionally-published authors.
Since St. Clair is a former librarian, she said she was ecstatic to be joining the publisher and to have her books become more accessible.
St. Clair has an undergraduate degree in English writing and a master's in library science and information. The A Touch of Darkness series was born in part because of her obsession with Greek Mythology and the afterlife.
#1 – A Touch of Darkness Series in Order by Subseries
The first way to read the A Touch of Darkness series in order is by reading the books in publication order of each subseries, which will split the perspective. The original series, Hades x Persephone, follows Persephone's perspective, while the Hades Saga follows Hades through the same events and gives his opinion, insight, and intent.
Hades x Persephone Books
Hades Saga
A Game of Fate (2020)
A Game of Retribution (2022)
A Game of Gods (Expected: July 25, 2023)
#2 – A Touch of Darkness Series in Order by Author Recommendation
The second way to read the A Touch of Darkness series in order is the way that author Scarlett St. Clair recommends. This intersperses the Hades x Persephone series with the Hades Saga. This reading order will allow you to follow the chronological timeline by reading the books from Hades' perspective right after Persephone's perspective.
It will obviously feature a little bit of overlap, but flipping between the two series will offer more enlightenment to events with both perspectives while maintaining some of the suspense for the larger storyline.
A Summary of A Touch of Darkness Series in Order
Below you will find the summaries to the A Touch of Darkness series following Scarlett St. Clair's recommended reading order. These descriptions will help explain the world of New Greece more, as well as the characters.
However, there will be spoilers for the development of Hades and Persephone's relationship as the books progress. So, proceed with caution if you haven't read any of these books before.
---
1. A Touch of Darkness
Ever since she was a little girl, flowers have withered at Persephone's touch. She is hoping that she will be able to distance herself from her ironic title as the Goddess of Spring with her move to New Athens and forge an unassuming life as a mortal journalist.
But Persephone has a chance encounter with Hades, God of the Dead, and enters into an impossible contract. Hades has a gambling empire in the mortal world and loves to place his bets on the impossible. He has tasked Persephone with creating life in the Underworld or else she will lose her freedom.
But neither is ready for the passion that sparks between them. Persephone is struggling to sow the seeds of her freedom as her love for Hades recklessly grows.
---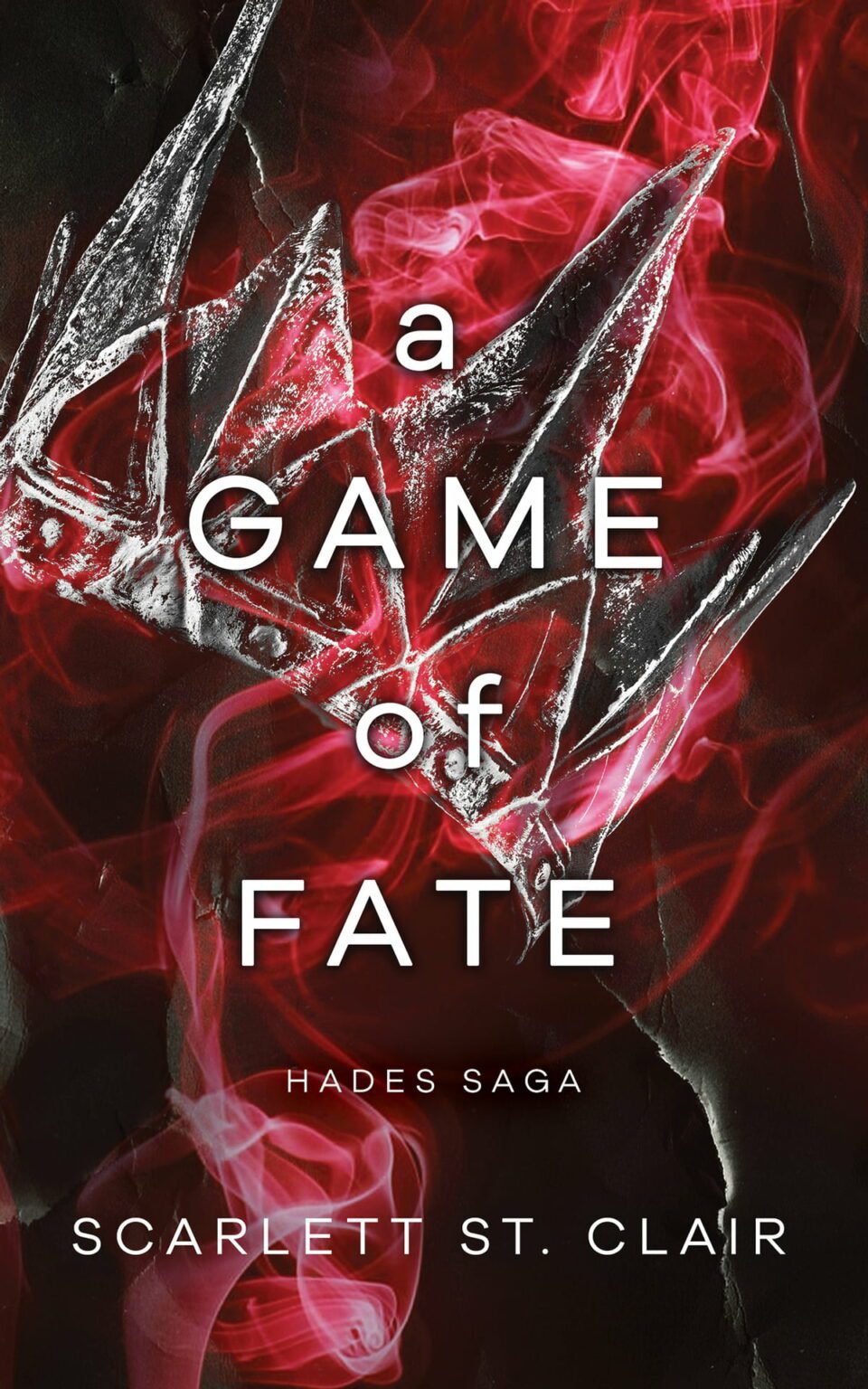 2. A Game of Fate
Hades rules with an iron fist. The God of the Underworld is known for his inflexible rule just as much as his luxurious night clubs and impossible bargains. But his world is upended when he learns the Fates have chosen an ambitious journalism student, and the Goddess of Spring, as his future wife.
Expect Persephone seems intent on exposing his cruelty and ruthlessness even as attraction smolders between the pair. Hades needs to prove his future bride wrong, which might be his most impossible task yet. But he quickly realizes that he will do anything for their forbidden love, even defy Fate.
---
3. A Touch of Ruin
A quiet life under the radar is impossible for Persephone once her relationship with Hades goes public, but their relationship is also threatening to expose her as the Goddess of Spring. Meanwhile, everyone is clamoring to expose Hades's hellish past to keep the lovers apart.
Then a horrible tragedy breaks Persephone's heart. When Hades refuses to help, it fractures their relationship and has a desperate Persephone striking a bargain with severe consequences. In the face of heartbreak and Hades' behavior, Persephone is unsure if she can truly become his queen.
---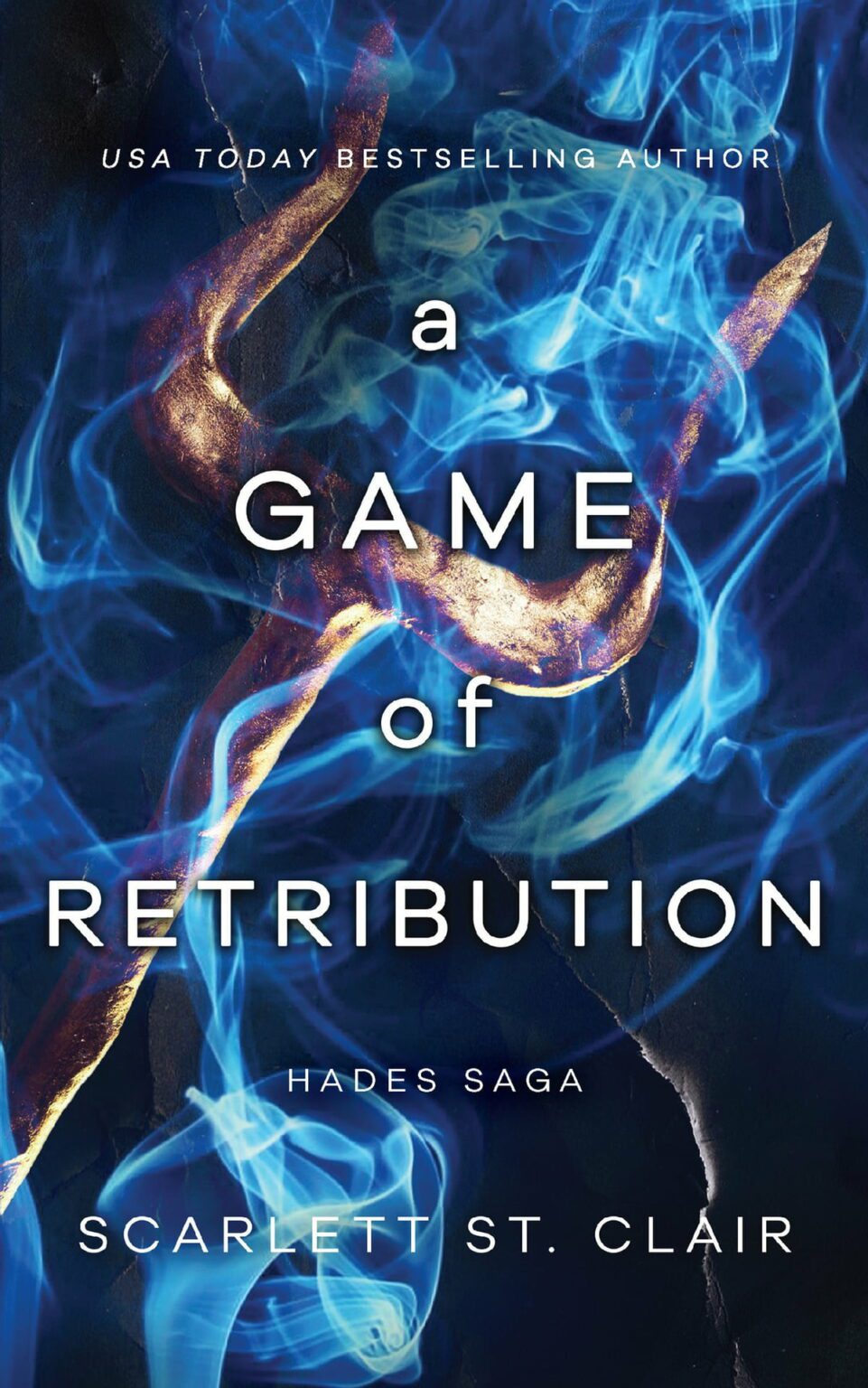 4. A Game of Retribution
Hades does not bend the rules, not even for Persephone, his lover and the Goddess of Spring. Usually fear of him has been enough to thwart any retaliation, but not this time.
Hera, the Goddess of Women, asked Hades for his support in her plan to overthrow Zeus, and when he declined, she sentenced Hades to a series of labors as punishment. The tasks become more impossible than the last as they progress and pull Hades away from Persephone just as she is questioning whether she can become Queen of the Underworld.
---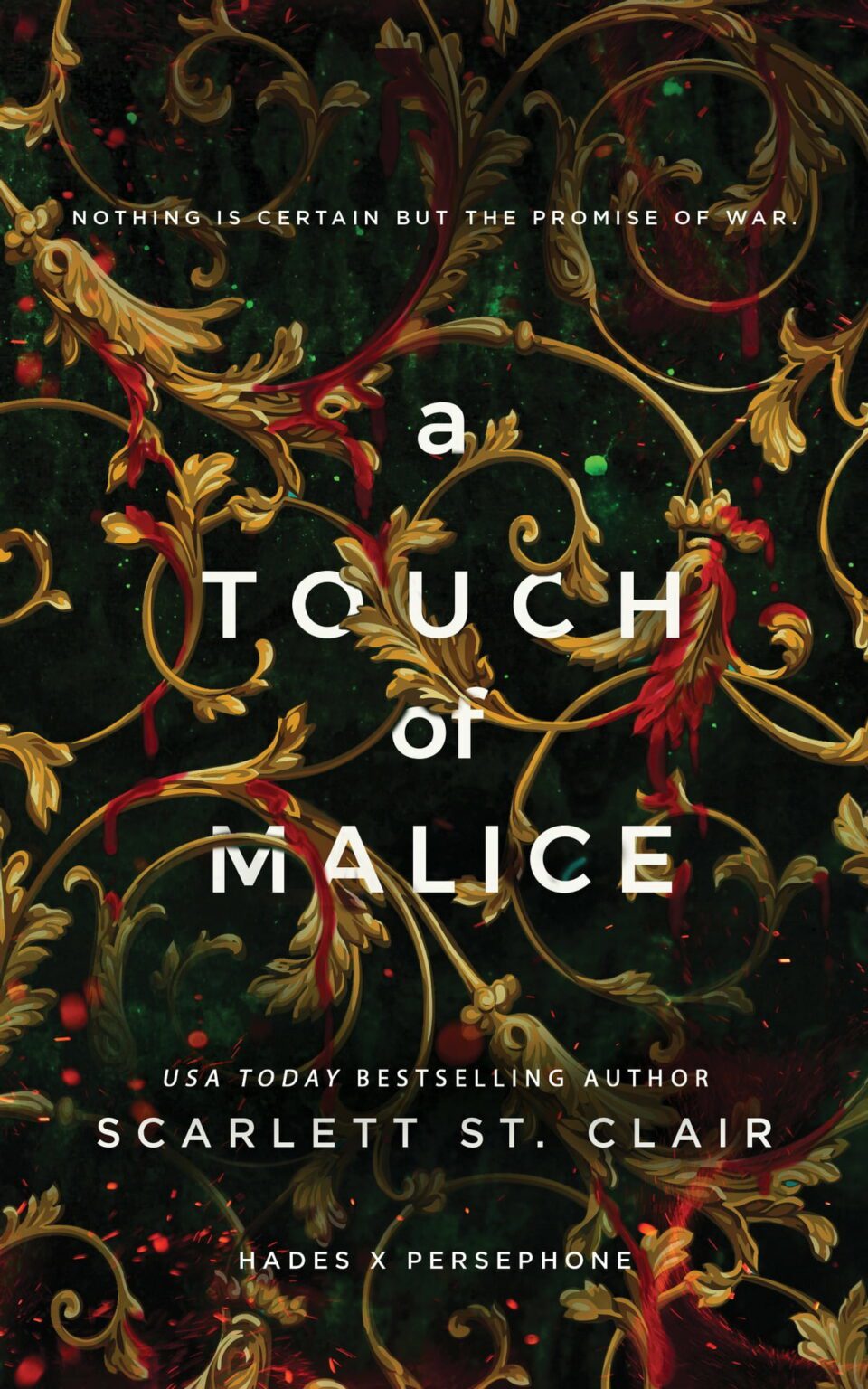 5. A Touch of Malice
Following the engagement between Persephone and Hades, Demeter has summoned a snowstorm that grinds normal life in New Greece to a standstill. She is refusing to end the blizzard unless her daughter breaks off the engagement.
But then the Olympians intervene. Now Persephone's fate is in the hands of the ancient gods, and they do not agree on what should be done. The promise of war hangs in the air as they decide whether to allow the union or to oppose the God of the Dead.
---
6. A Game of Gods
The wedding between Hades and Persephone is imminent, but their future is still in peril with the Gods intervening. Demeter is wreaking havoc on New Greece in protest of their union, while Theseus is plotting against the Gods. He has found allies in the Triad, a hate group, to try and bring down Olympus.
If Hades wants to secure Persephone as his bride, he must play a strategic game with the Gods of Olympus. But it is not clear which Gods are really on his side.
A Game of Gods has an expected publication date of July 25, 2023.
---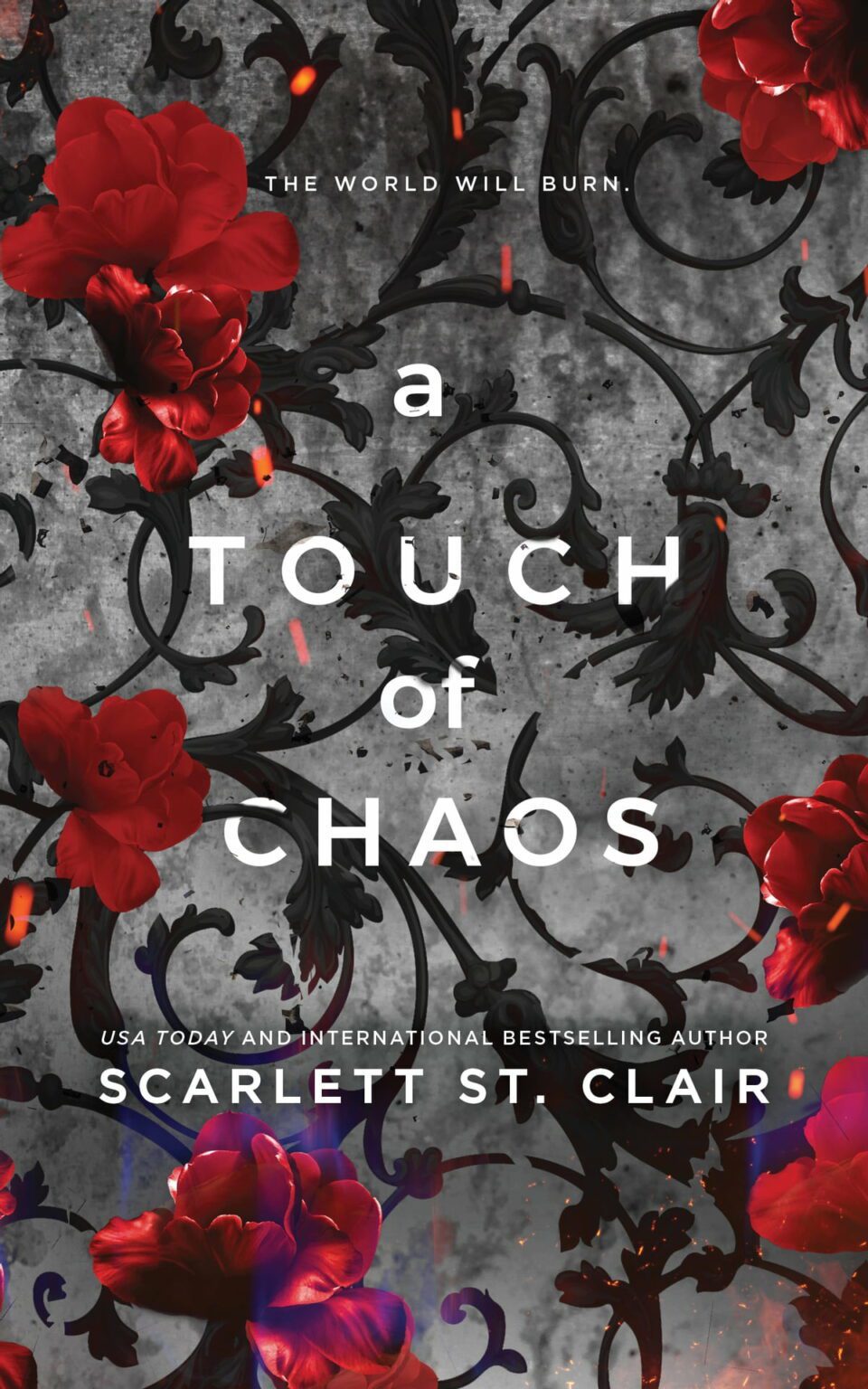 7. A Touch of Chaos
A chance encounter with Hades changed the trajectory of Persephone's life and now the fate of the world hangs in the balance. It is a fight for humanity and a battle with the gods.
If Persephone has any hope of ending the chaos, she must draw upon her own darkness. Only by harnessing the power at her disposal as Goddess, Wife, and Queen of the Underworld will Persephone be able to save those she loves.
A Touch of Chaos has an expected publication date of November 14, 2023.
---
Final thoughts
The A Touch of Darkness series in order is perfect for fantasy romance fans who grew up with a love of Greek mythology and Percy Jackson. Scarlett St. Clair's modern retelling has proven tremendously popular. With the publication of the final books in this series on the horizon, now is the perfect time to catch up with the fiery love story of Hades and Persephone.
More Fantasy Romance Resources