Junie B. Jones has become an iconic character over the years. So much so that reading the Junie B. Jones books in order is an integral component for many on their journey to independent reading. That's because part of Junie B.'s charm is how relatable she is to so many young children.
The series begins when Junie B. is five years old and on her first day of kindergarten. It then follows her through her first year of school and into the first grade. She makes blunders and mistakes, learns lessons, but behaves much in the way many children do as they enter school for the first time.
So, keep reading to find out everything you need to know about the Junie B. Jones books in order.
Who is Barbara Park?
Barbara Park is the author behind the beloved children's series, while the illustrator for the Junie B. Jones is Denise Brunkus.
In North America alone Junie B. Jones has sold more than 60 million copies and it has been translated into multiple languages. It was also consistently a New York Times bestseller and spent more than 180 weeks on the list.
While Park was a reader as a child with a love for Archie comics, she says that she wouldn't describe herself as a bookworm from a young age. She says that like Junie B., she found herself sent to the principal's office. So, Park didn't always know she wanted to be a writer.
In fact, she planned to teach high school history and political science with the goal of making it more interesting for students. It wasn't until she had children of her own that she put pen to paper and wrote her first children's book. However, one of her favorite books as an adult is To Kill a Mockingbird by Harper Lee.
Sadly, Park died on November 15, 2013 seven and a half years after an ovarian cancer diagnosis. During her lifetime she supported many causes, including granting many children's wishes as part of the Make-a-Wish Foundation. She would then frequently dedicate her upcoming books to kids whose dying wish was to meet her.
Before Park's death, her and her husband founded Sisters in Survival, or SIS, which is a charitable organization to offer financial assistance to ovarian cancer patients. Despite her premature death, her legacy lives on through her many books and characters, including Junie B. Jones.
Do you need to read the Junie B. Jones books in order?
In short, yes, it is best to read the Junie B. Jones books in order of publication. While each slim chapter book contains its own storyline, the books do build upon each other.
So, the first book is the best introduction to Junie B. and her family on her first day of kindergarten. Each book after the first follows Junie through her first year at school, before she graduates to the first grade. This transition does also represent a slight shift in the series.
The eighteenth book marks Junie beginning the first grade, and then the remaining ten books in the series follow her through her same antics in a new classroom. As well, Junie's family, friends, and enemies all feature throughout the series so reading the books in order will introduce readers to them in the proper order.
Junie B. Jones Books in Order
So, now that you're ready to read all the Junie B. Jones books in order, here are all 28 main novels. The publication order is the same as the chronological order, which makes it easy to navigate the series.
Junie B. Jones Nonfiction Books
In addition to the main books, there are also four nonfiction Junie B. Jones books. These are in-universe guides or diaries that are perfect for the ultimate Junie fan.
A Summary of the Junie B. Jones Books in Order
Again, while you can pick up any book and understand what is going on, reading the Junie B. Jones books in order adds more enjoyment to the experience. It will also make the most sense. That's because in this order readers can follow along with Junie chronologically as she encounters new challenges at school and at home, and then learns to overcome them.
So, below are summaries to the first 15 Junie B. Jones books in order.
---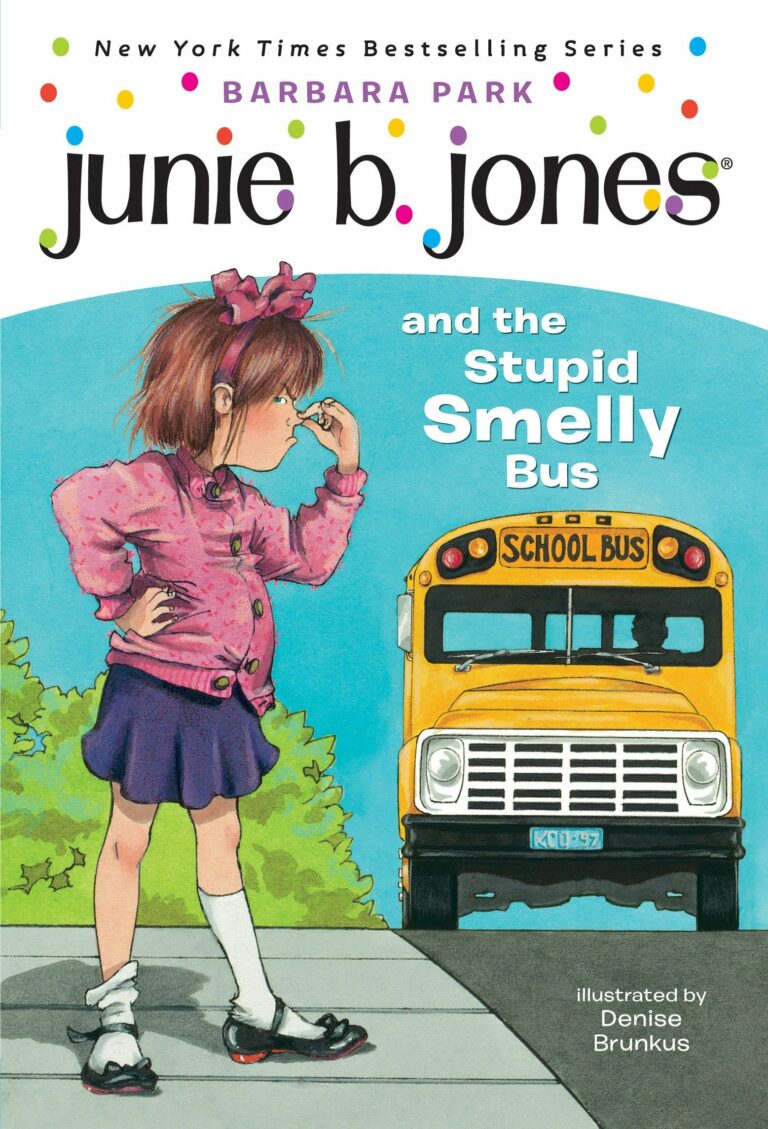 1. Junie B. Jones and the Stupid Smelly Bus
Meet the World's Funniest Kindergartner — Junie B. Jones!
Remember when it was scary to go to school? In the first Junie B Jones book, it's Junie B's first day and she doesn't know anything. She's so scared of the school bus and the meanies on it that when it's time to go home, she doesn't.
---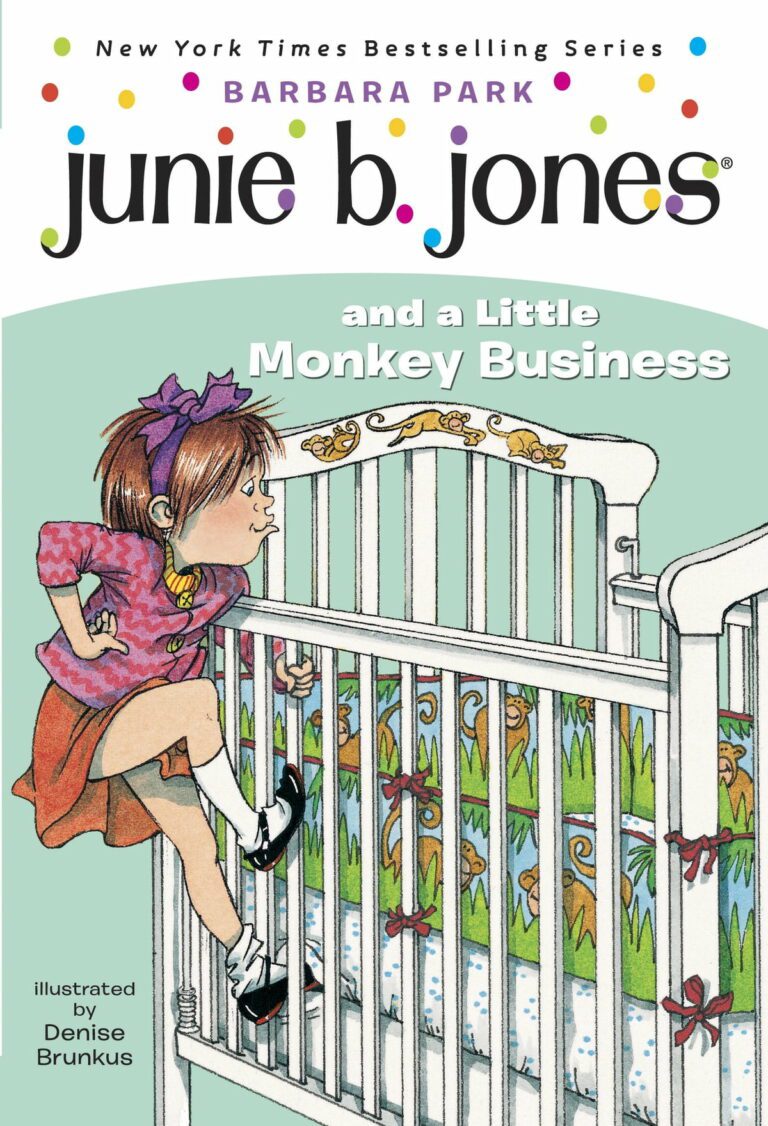 2. Junie B. Jones and a Little Monkey Business
In the second Junie B Jones book, it's pooey on B-A-B-I-E-S until Junie B finds out that her new dumb old baby brother is a big fat deal.
Her two bestest friends are giving her everything they own just to see him. And guess what else? Maybe she can bring him to school on Pet Day.
---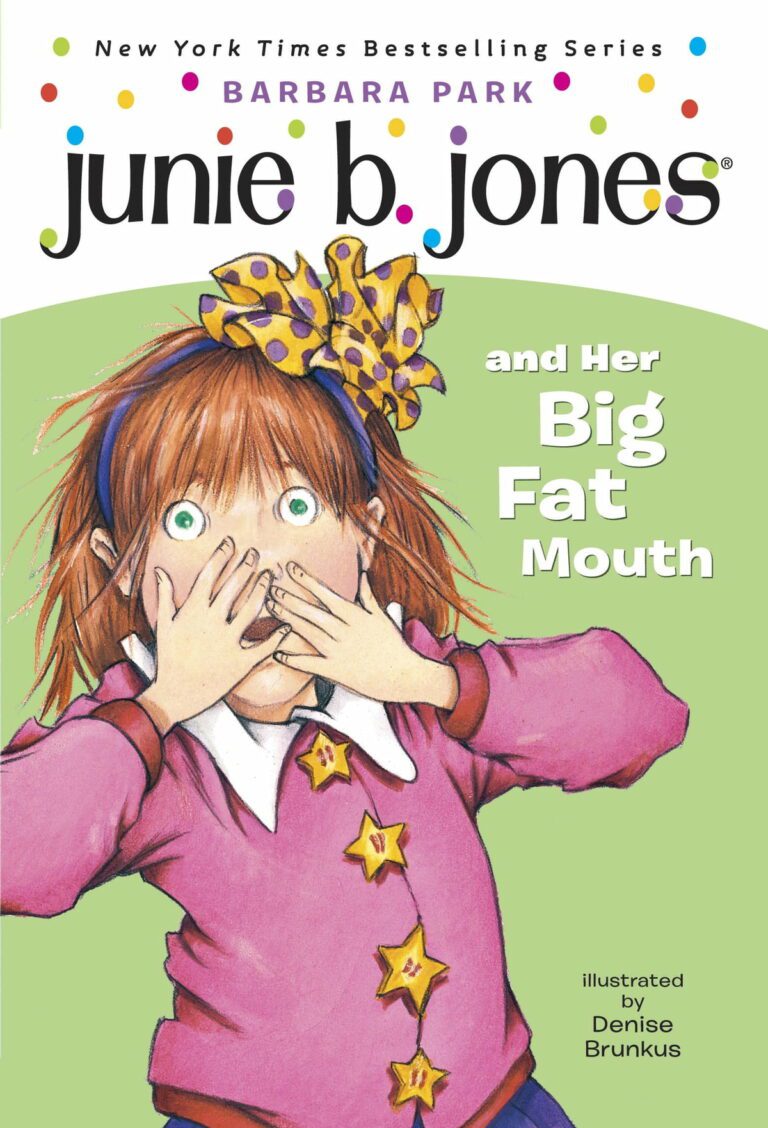 3. Junie B. Jones and Her Big Fat Mouth
Junie B's having a rough week. First she got punishment for shooting off her mouth in kindergarten. And now she's in big trouble again!
That's because Monday is Job Day, and Junie B told her class that she's got the bestest job of all. But only, what the heck is it?
---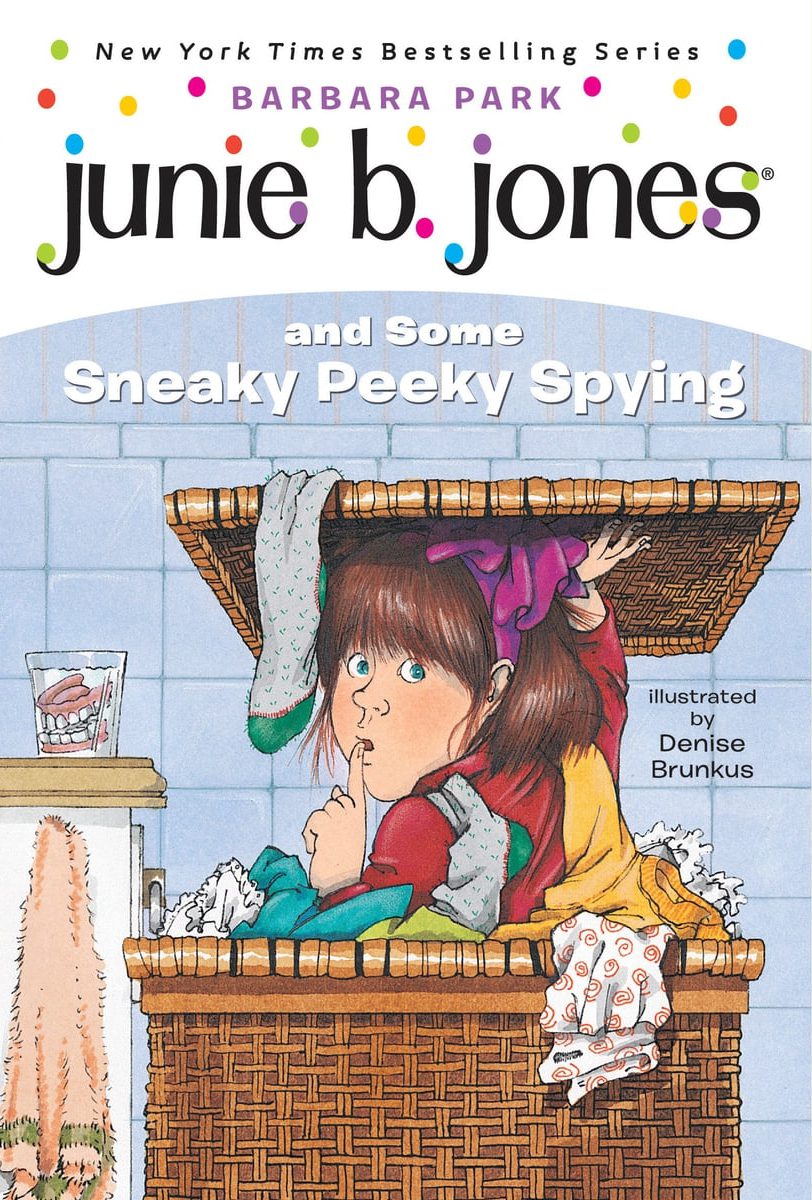 4. Junie B. Jones and Some Sneaky Peeky Spying
Junie B is the bestest spier in the world. That's because she has sneaky feet. And her nose doesn't whistle when she breathes.
But guess what? Junie B might be real sneaky, and real peeky… But when she spies on Mrs., she could get into real trouble!
---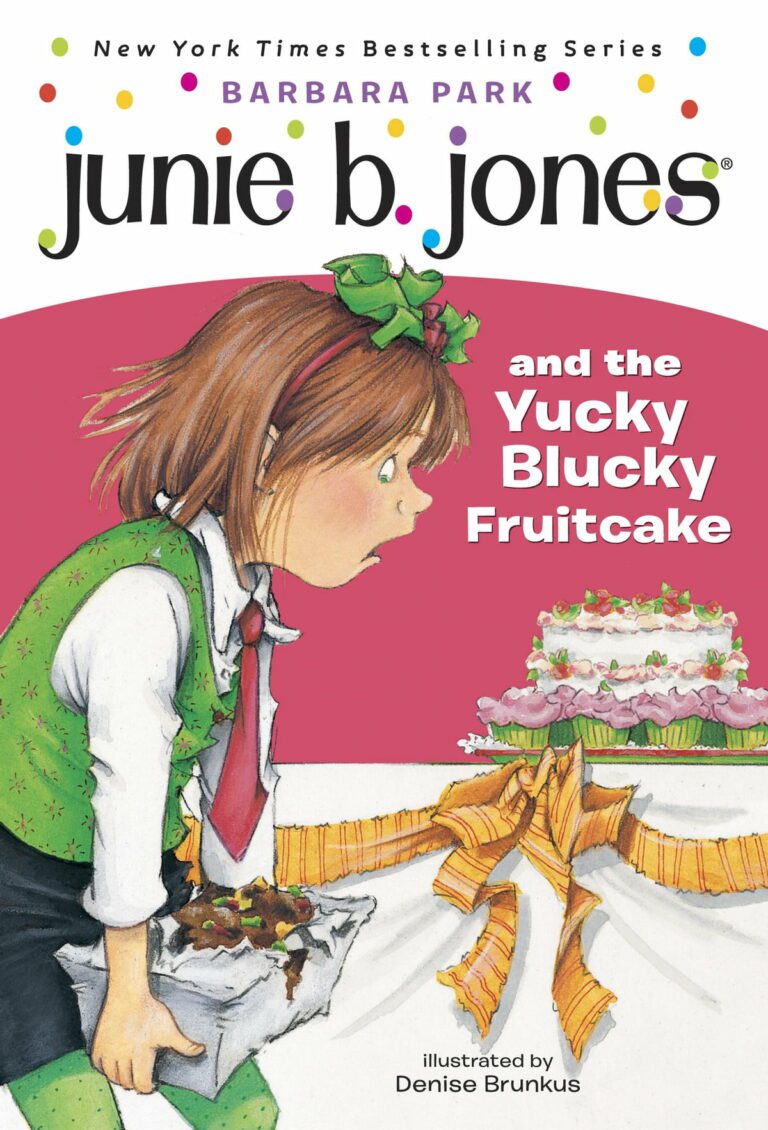 5. Junie B. Jones and the Yucky Blucky Fruitcake
It's Carnival Night, and Lucille has already won a box of fluffy cupcakes with sprinkles on them.
But when Junie B wins the Cake Walk, she chooses the bestest cake of all — the one wrapped in sparkly aluminum foil. How was she to know it was a lethal weapon?
---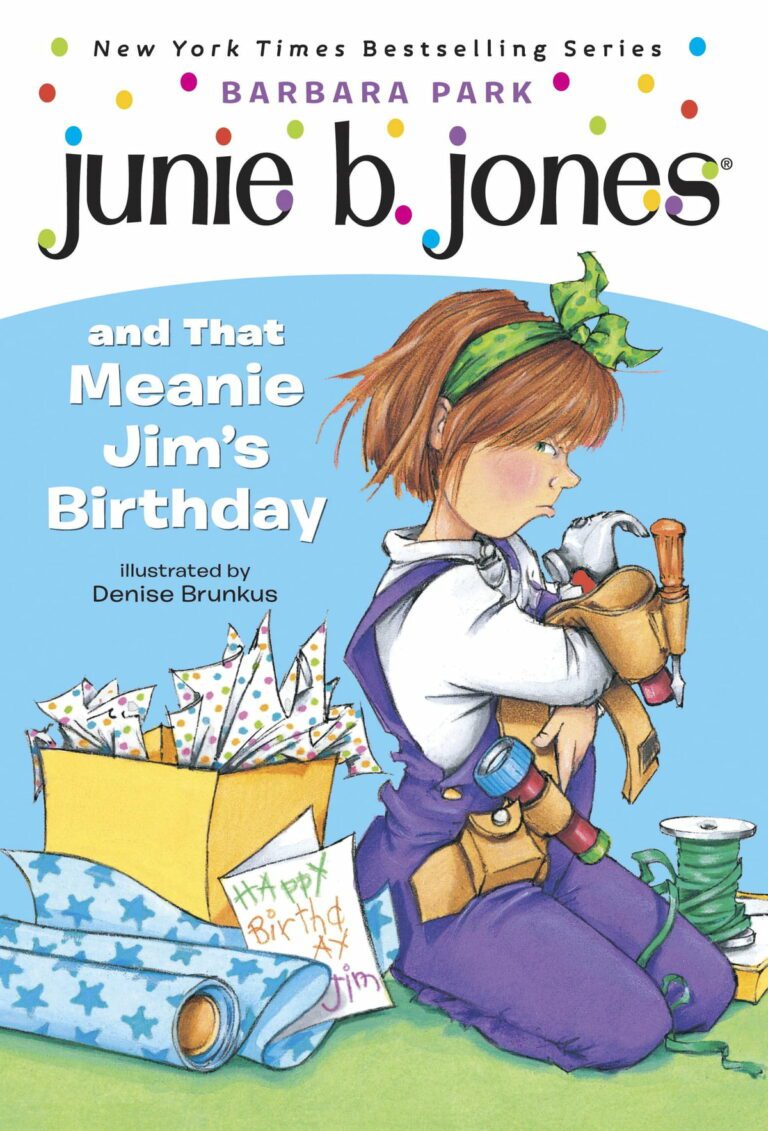 6. Junie B. Jones and That Meanie Jim's Birthday
That meanie Jim has invited everyone from Room Nine, but Junie B, to his birthday party on Saturday!
So, should she have her own birthday party six months early and not invite Jim? Or should she move to It's a Small World After All in Disneyland?
---
7. Junie B. Jones Loves Handsome Warren
There's a new boy in kindergarten, and guess what? He's the handsomest guy Junie B has ever seen.
She and Lucille and that Grace all want him for a boyfriend. Only, he thinks Junie B is a nutball.
Just because she couldn't stop laughing and rolling. So how is she supposed to get that boy to love her?
---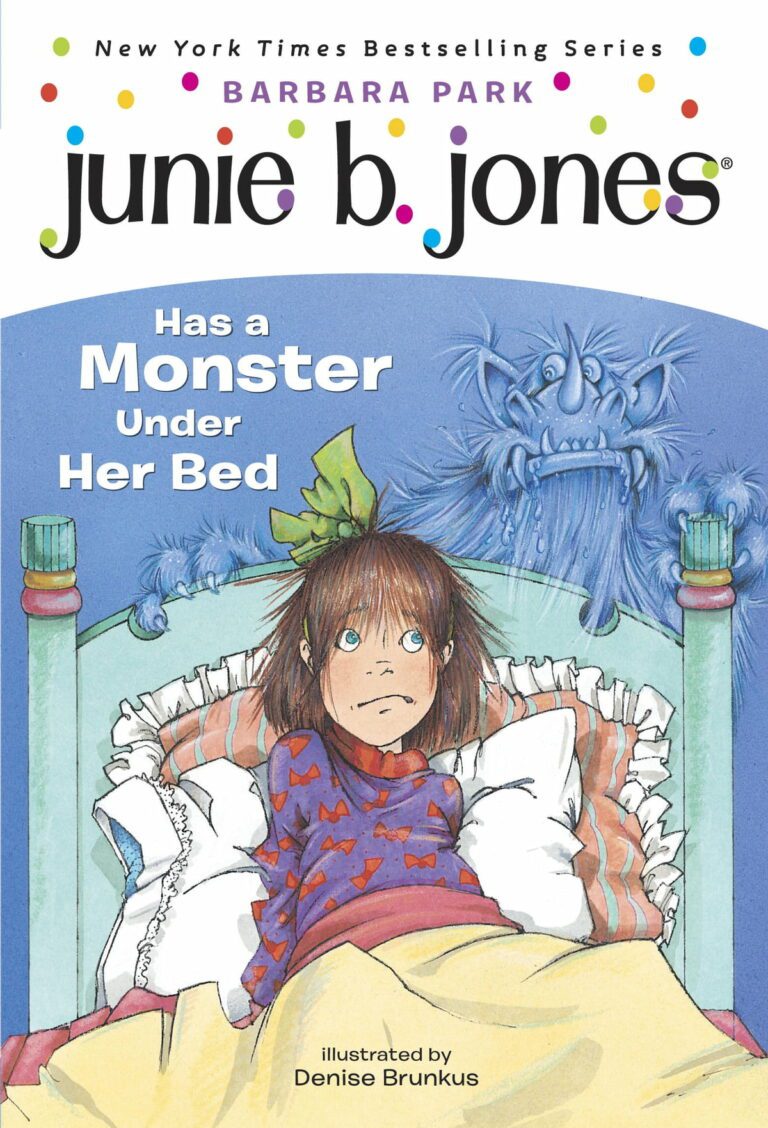 8. Junie B. Jones Has a Monster Under Her Bed
Junie B knows there's no such thing as monsters, because Mother and Daddy even said so.
But then why is there monster drool on Junie B's pillow? Oh, no! What if there is such a thing as monsters…
---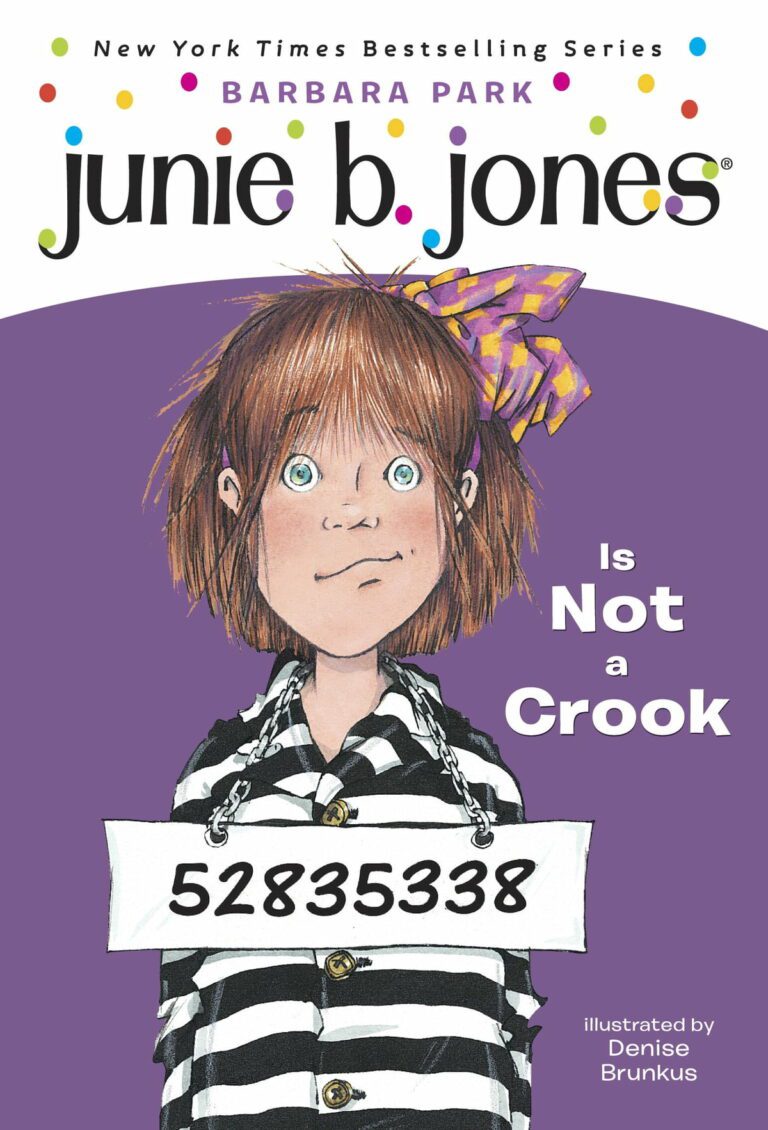 9. Junie B. Jones Is Not a Crook
A terrible thing has happened to Junie B! Because someone took her new black furry mittens!
And then they kept them! They didn't even put them in the Lost and Found at school.
So when Junie B finds a wonderful pen on the floor, she should be allowed to keep it, too. Right? That's fair. Right? Right?
---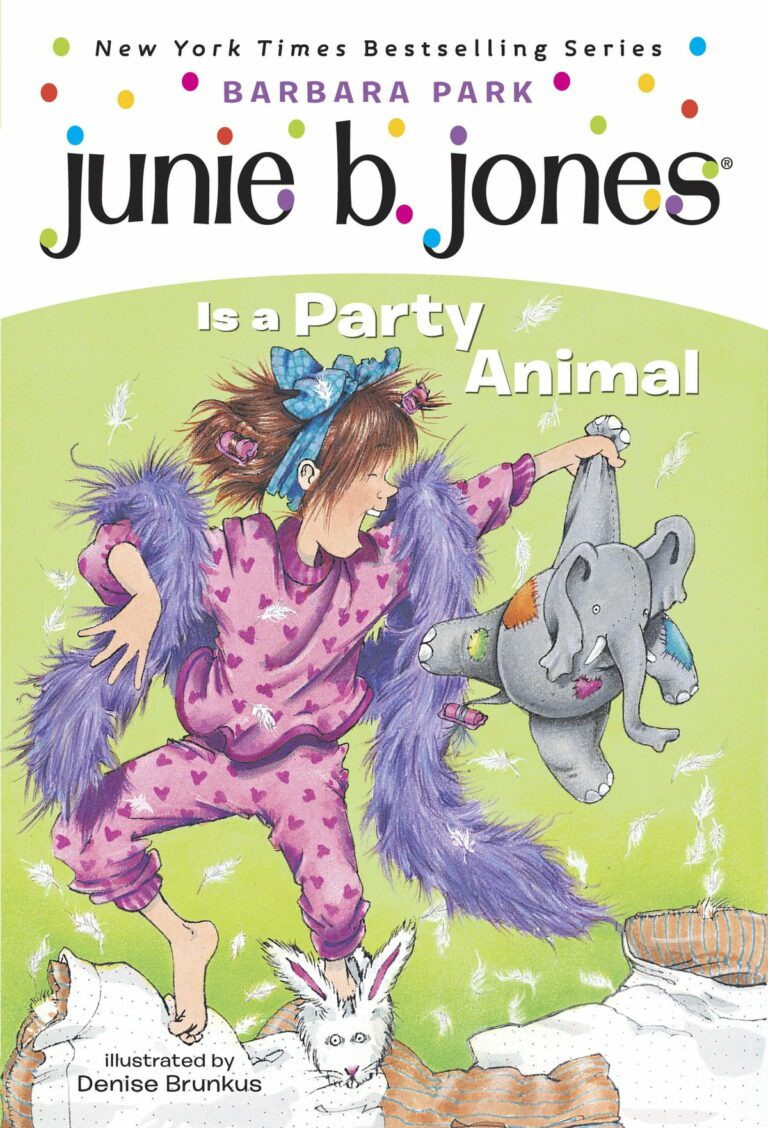 10. Junie B. Jones Is a Party Animal
Lucille is having a sleepover party — at her richie nanna's big giant house! Grace and Junie B can't wait to see all the rich stuff in that place.
Sleeping over at the nanna's is sure to be a dream come true! Because what could possibly go wrong?
---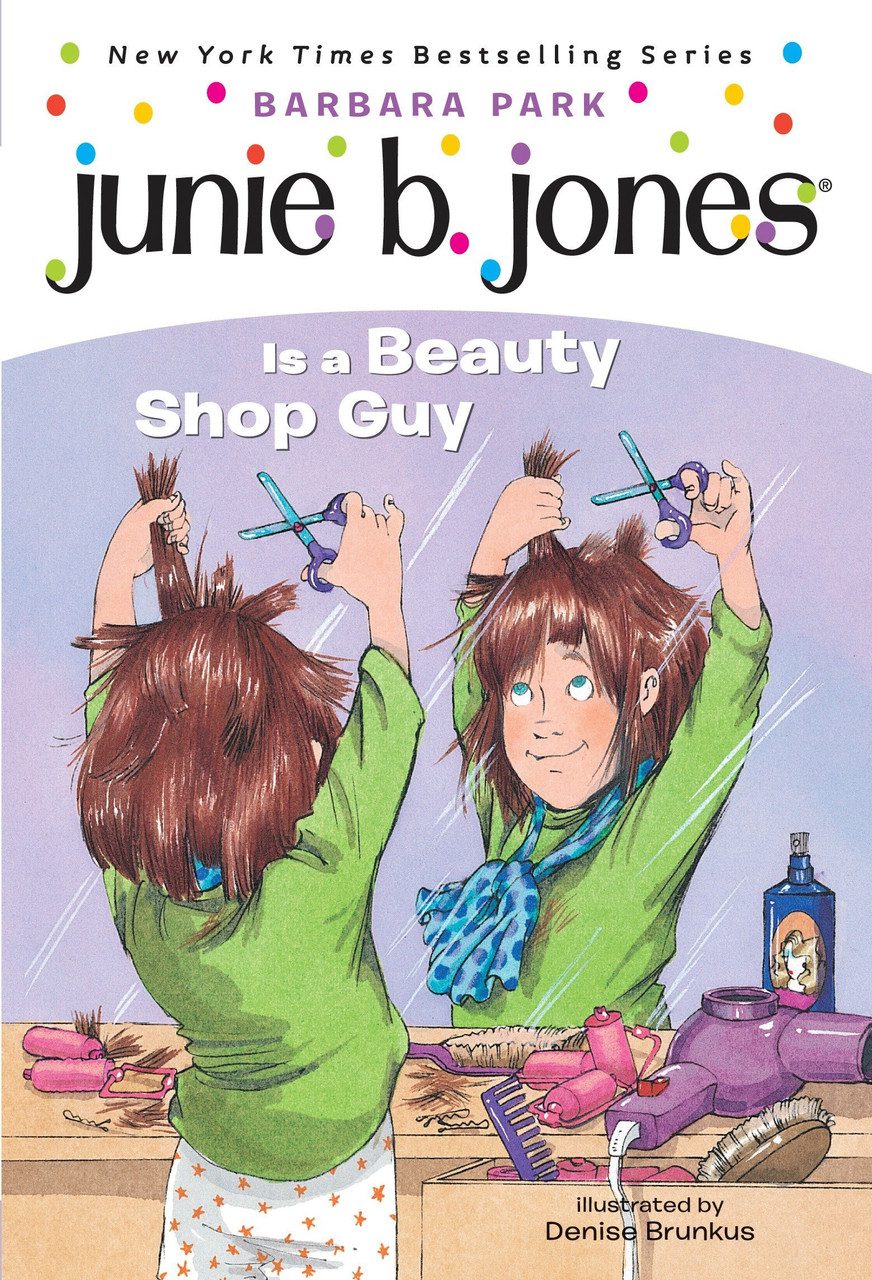 11. Junie B. Jones Is a Beauty Shop Guy
Junie B wants to be a beauty shop guy when she grows up. But first she just needs a little practice.
And a few volunteers. Like her bunny slippers. And her dog. And maybe even…herself?
Is Junie B on her way to a great new career? Or is she about to have the worst hair day ever?
---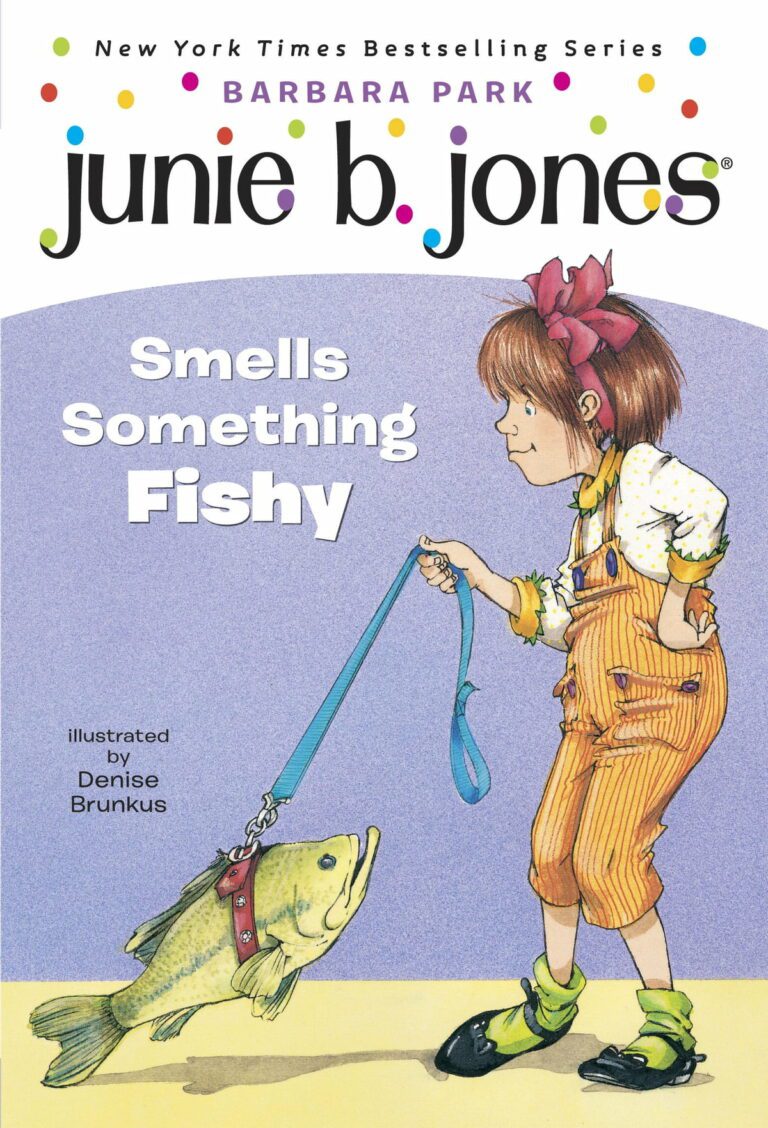 12. Junie B. Jones Smells Something Fishy
There's going to be a pet day at school, only guess what? There are no dogs allowed! And that's the only kind of pet Junie B has!
So, if Mother and Daddy won't buy her a new pet, Junie B will just have to find one on her own.
Like maybe a jar of ants. Or a wiggly worm. Or — could it be — something even better?
---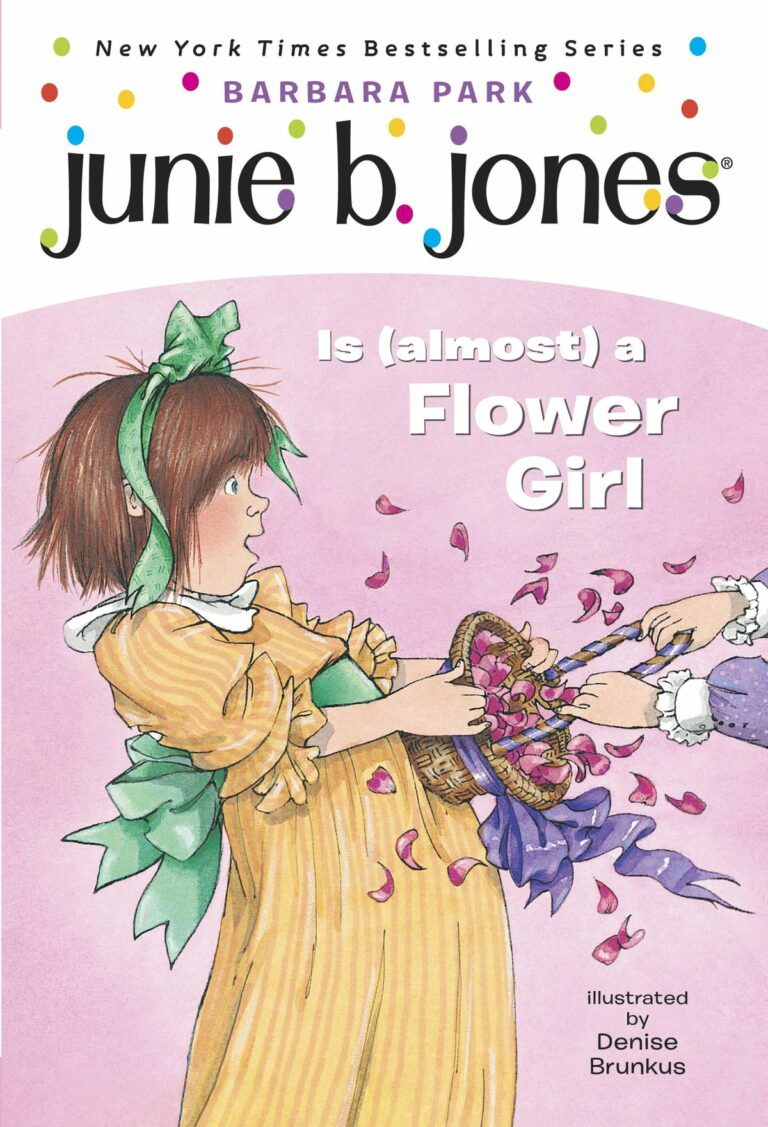 13. Junie B. Jones Is (Almost) a Flower Girl
Junie B's aunt Flo is getting married. What a perfect chance for her to show everyone just how grown-up she is! It's too bad she wasn't picked to be the flower girl in the wedding so she could really show off.
But surely Junie B can still find some way to get everyone's attention.
---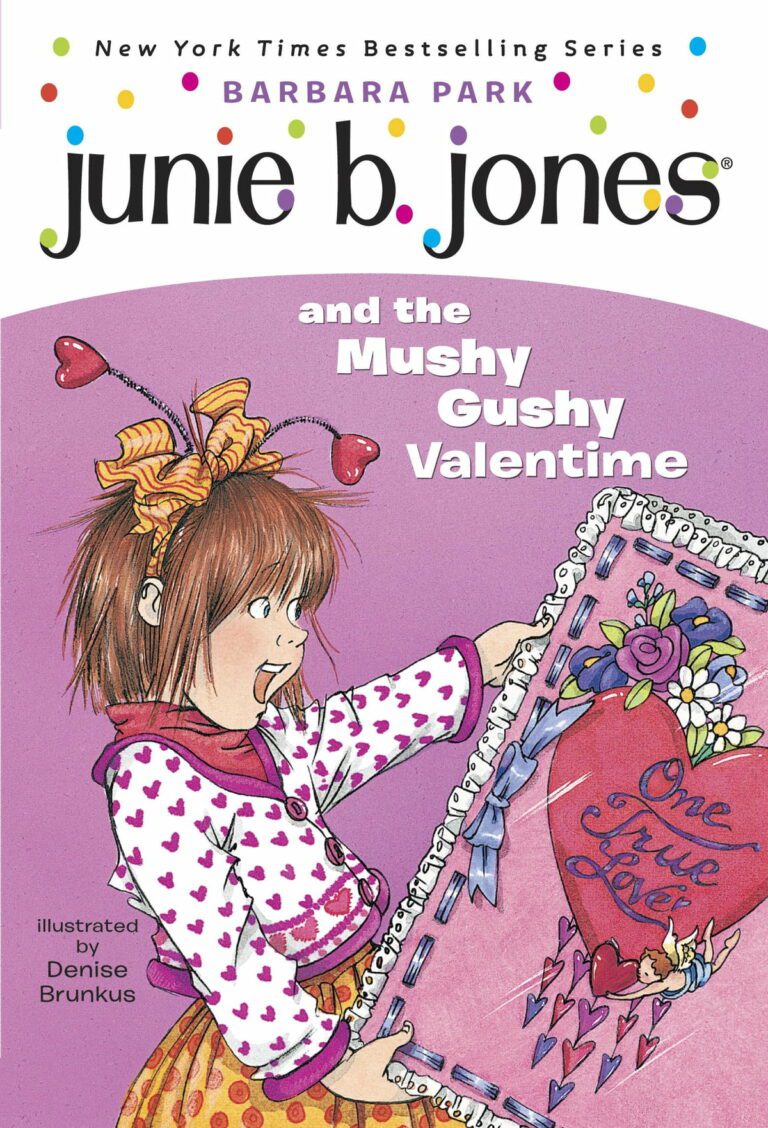 14. Junie B. Jones and the Mushy Gushy Valentine
February 14 — Valentime's Day, as Junie B calls it — is just around the corner. Junie B can't wait to see all the valentimes she'll get. But she never expected a big, mushy card from a secret admirer!
Who is this secret mystery guy, anyway? Junie B is determined to find out.
But guess what? Finding a secret mystery guy is NOT as easy as it sounds! Can Junie B solve this mushy, gushy mystery?
---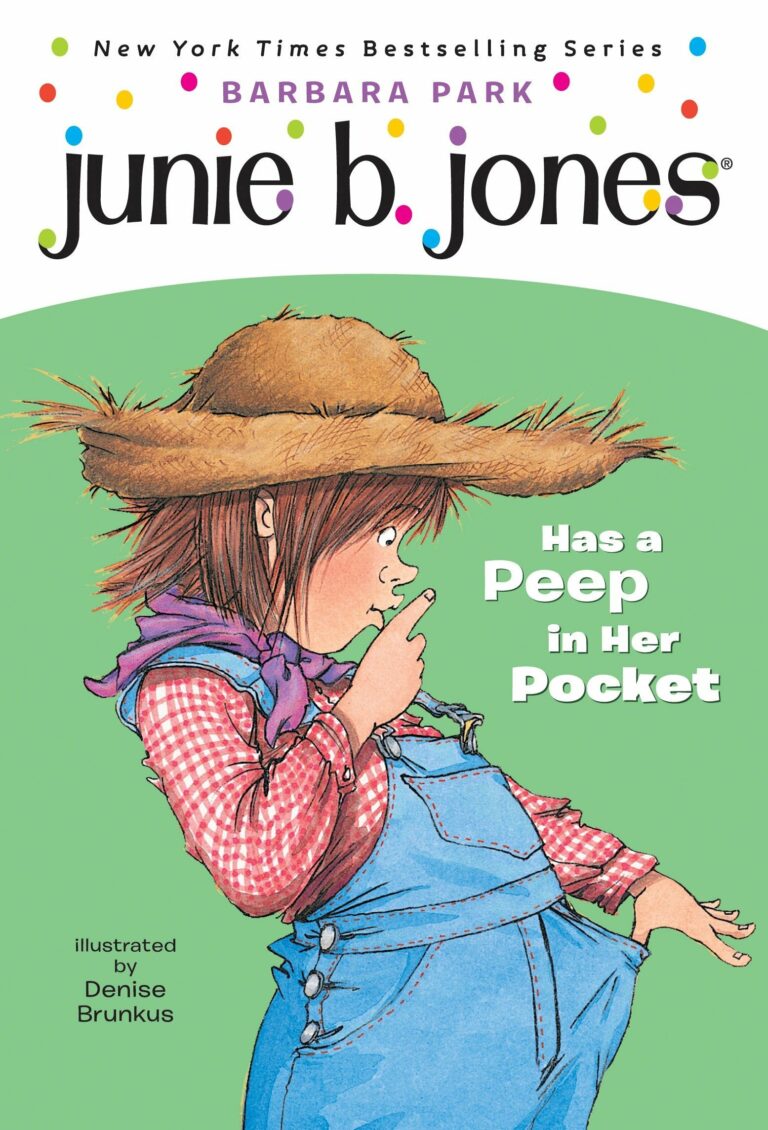 15. Junie B. Jones Has a Peep in Her Pocket
It's almost the end of the school year, and Room Nine is taking a field trip to a farm!
There's lots of fun farm stuff there. Like a real actual barn. And a real actual farmer. There's even real alive animals you can pet!
But where's the gift shop? That's what Junie B Jones would like to know. Because surely no one would want Junie B to go home empty-handed…
---
Final thoughts on the Junie B. Jones books in order
The Junie B. Jones books in order celebrate kids being kids, which is what makes the series so beloved. Young readers can follow Junie through her first day at school and as she adjusts to a new environment. All the while, Junie reacts in a relatable, loveable way.
The series has become a staple on the path to independent reading. It is perfect for any young readers in your life.
More Children's Books Resources