From her category romance debut to the latest installment in her Amish mystery thriller series, there are a significant number of Linda Castillo books in order from the last last two decades. Her Kate Burkholder books are by far her most popular, but Castillo has been combining elements of mystery and romance since her debut.
Linda Castillo Books in Order
High Country Heroes Books
Linda Castillo's debut was part of a three-book category romance series. The first book follows a woman suffering from amnesia who was saved by a rescue medic, John. All she knows is that she's pregnant and someone wants to kill her, and that the sexy stranger who saved her is stealing her heart.
These books are very different from the mystery thriller books that Castillo has become most well-known for, and even from her later romances as she grew within the craft and found her niche.
A Hero to Hold (2001)
Just A Little Bit Dangerous (2002)
A Cry in the Night (2002)
Family Secrets Books
Linda Castillo's next publishing venture was in a much larger category romance series that features dozens of other authors. As is often the case with these larger category romance series, the Family Secrets books are connected by themes and genre. So, Linda Castillo's two contributions to this series can be read as standalones.
Uncharted Waters (2003)
Lights Out Books
The next list of Linda Castillo books in order are part of a larger series with three other authors. These category romances are also romantic suspense and follow four different couples during one significant event: A blackout in Boston.
While each book follows a different couple and only one book in the series was written by Linda Castillo, it will make the most sense to read these books in order if you intend to read them all. Each book deals with a new take on a hostage or kidnapping situation during a blackout. As well, each book features a dangerous, daring leading man.
Operation: Midnight Books
Next up in the Linda Castillo books in order are more category romances that fall within the genre of romantic suspense. Each book follows a new lead female and male protagonist. However, each book is connected through themes of law enforcement as each book has a protagonist that was a member of the CIA group Operation Midnight.
Kate Burkholder Books
As previously mentioned, the Kate Burkholder series is Linda Castillo's most well-known and most popular series. It is also the series that marks her shift from romance into mystery thrillers.
The series follows Kate as she returns to her hometown a very different woman than when she left. She returns as the farming community's new chief of police.
But sixteen years ago, Kate was a member of the local Amish community. Then the peaceful community was shattered by a serial killer named the Slaughterhouse Killer. After managing to survive his reign of terror, albeit with her own dark demons from that time, Kate decided that she no longer belonged with the Amish.
But now she is back in Painters Mill, Ohio. With a foot in each world between the Amish and the "English" residents, Kate must seek out the truth in a society of silence and face some secrets of her own.
While each book follows a new murder investigation and could be read as a standalone, the best way to read these Linda Castillo books in order is following the original publication order. This will properly introduce you to Kate and the trauma she experienced sixteen years ago. This reading order will also make the most sense for character development.
Kate Burkholder Short Stories
If you've already read all the Kate Burkholder books and are eagerly anticipating the next installment, then you may want to read the short stories. In recent years Linda Castillo has published one ebook exclusive short story to accompany the publication of each full-length Kate Burkholder novel.
Kate Burkholder Short Story Collections
However, if you prefer to read physical books, the first six short stories listed above are available in Linda Castillo's first short story collection.
A Simple Murder (2021)
Standalone Books
The standalone Linda Castillo books in order are the best snapshot of her genre shift. The first books on this list are romance or romantic suspense, before switching to thrillers with hints of romance. If you have never read anything by Castillo before, this is a great way to get a feel for her writing style without committing to a lengthier series, such as Kate Burkholder.
Who is Linda Castillo?
Linda Castillo's debut novel was a romantic suspense category romance. This was a genre she wrote for a few years before transitioning into writing mystery thrillers with hints of romance.
It was with that transition and the first book in the Kate Burkholder series that Castillo found significant critical and popular success. The first book in the series, Sworn to Silence, was adapted into a TV movie, An Amish Murder, starring Neve Campbell as Kate Burkholder.
Like the character Kate Burkholder, Castillo also grew up in rural Ohio, which is where the books take place. This adds an authenticity to the setting of her books. Castillo also receives high praise for how realistic her depiction of Amish culture is, which is the result of a significant amount of research.
Castillo now lives on a ranch in Texas with her husband. When she is not writing, her other passion is horses. She has three Appaloosas on her ranch.
Summary of Linda Castillo Books in Order
While Linda Castillo has written a lot during the last twenty years in both romantic suspense and thriller genres, she is by far most known for her Kate Burkholder books. These books are how many readers first found her writing and are representative of the type of novel Castillo writes now, compared to when she began publishing.
So, below you will find summaries for the first 10 Kate Burkholder books. Each book concerns a new crime, but there will be minor spoilers below for character development as the series progresses.
---
1. Sworn to Silence
Sixteen years ago, a series of brutal murders shattered the peaceful farming community of Painters Mill, Ohio. A young Amish girl, Katie Burkholder, survived the terror of the Slaughterhouse Killer.
In the aftermath of the violence, the town was left with a sense of fragility and a loss of innocence. For Katie, she was left with the realization that she no longer belonged with the Amish.
Now, a wealth of experience later, Kate Burkholder is back. Her Amish roots and big city law enforcement background make her the perfect candidate for Chief of Police. She's certain she's come to terms with her past — until the first body is discovered in a snowy field.
Kate vows to stop the killer before he strikes again. But to name him, she would betray both her family and her Amish past — and expose a dark secret that could destroy her.
---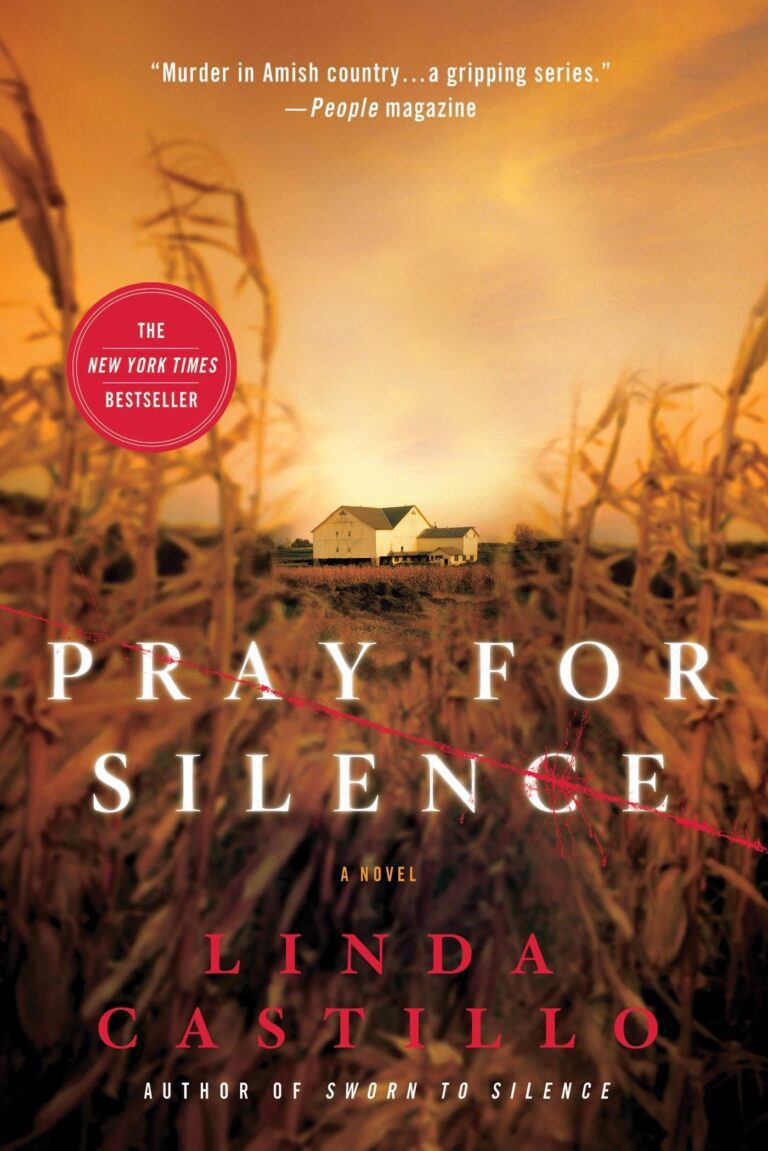 2. Pray for Silence
The Plank family moved from Lancaster, Pennsylvania, to join the small Amish community of Painters Mill less than a year ago. They seemed the model of the Plain Life. Until on a cold October night, the entire family of seven was found slaughtered on their farm.
Police Chief Kate Burkholder and her small force have few clues, no motive, and no suspect. Formerly Amish herself, Kate is no stranger to the secrets the Amish keep from the English — and each other. But this crime is horribly out of the ordinary.
When she discovers a diary that belonged to one of the teenaged daughters, Kate is shocked to learn the girl kept some very dark secrets and may have been living a lurid double life. Who is the charismatic stranger who stole the young Amish girl's heart?
As Kate's outrage grows so does her resolve to find the killer and bring him to justice. Even if it means putting herself in the line of fire.
---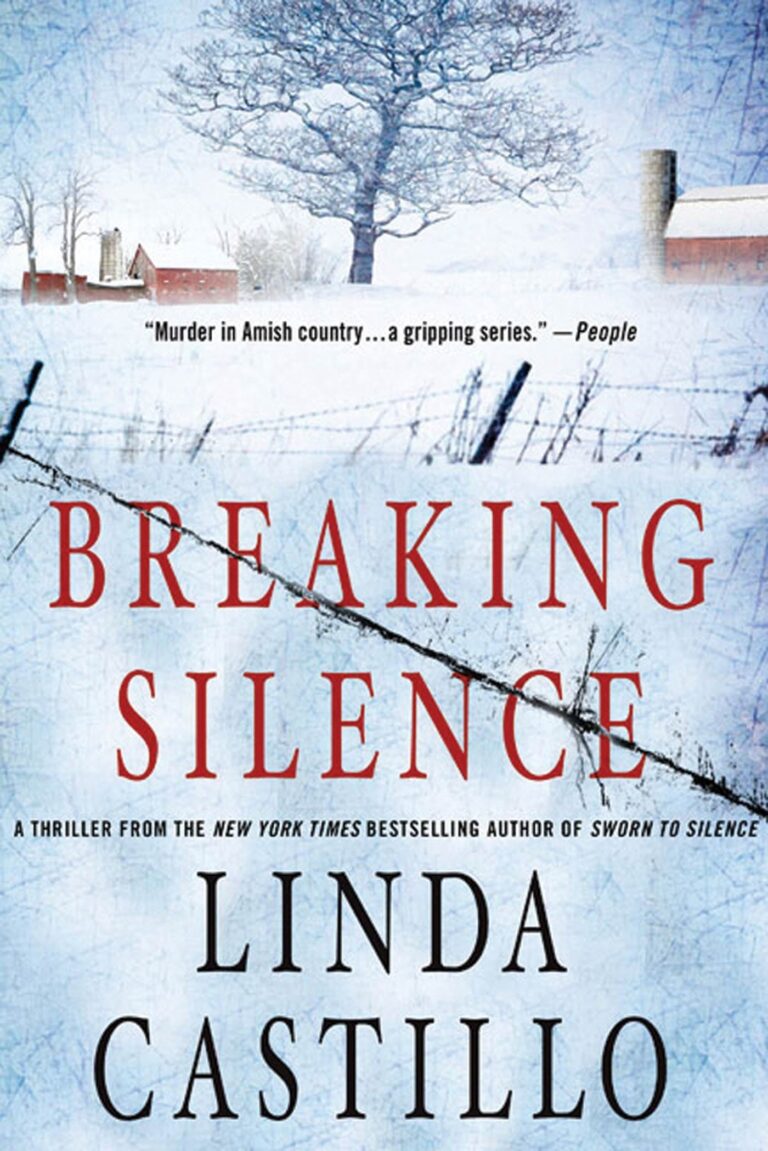 3. Breaking Silence
The Slabaugh family are model Amish farmers, prosperous and hardworking, with four children and a happy extended family. When the parents and an uncle turn up dead in their barn, it appears to be a gruesome accident: Methane gas asphyxiation due to a poorly ventilated cesspit.
But in the course of a routine autopsy, the coroner discovers that one of the victims suffered a head wound before death, indicating foul play. But who would want to make orphans of the Slabaugh's children? And is this murder somehow related to a recent string of shocking hate crimes against the Amish?
Having grown up Amish, Kate wants to bring the killer to justice. But because the other series of attacks are designated hate crimes, the state sends in agent John Tomasetti, with whom Kate has a long and complex relationship. Together, they search for the link between the crimes — and uncover a dark secret at work beneath the placid surface of this idyllic Amish community.
---
4. Gone Missing
Rumspringa is the time when Amish teens get to experience life without the rules. It's an exciting time of personal discovery and growth before committing to the church.
But when a young teen disappears without a trace, the carefree fun comes to an abrupt and sinister end. Fear spreads through the community like a contagion.
A missing child is a nightmare to all parents, and never more so than in the Amish community, where family ties run deep. When the search for a presumed runaway turns up a dead body, the case quickly becomes a murder investigation. Chief of Police Kate Burkholder knows that in order to solve this case she will have to call upon everything she has to give not only as a cop, but as a woman whose own Amish roots run deep.
Kate and state agent, John Tomasetti, delve into the lives of the missing teens. They discover links to cold cases that go back years. Will Kate piece together all the parts of this sinister puzzle in time to save the missing teen from a devastating fate?
---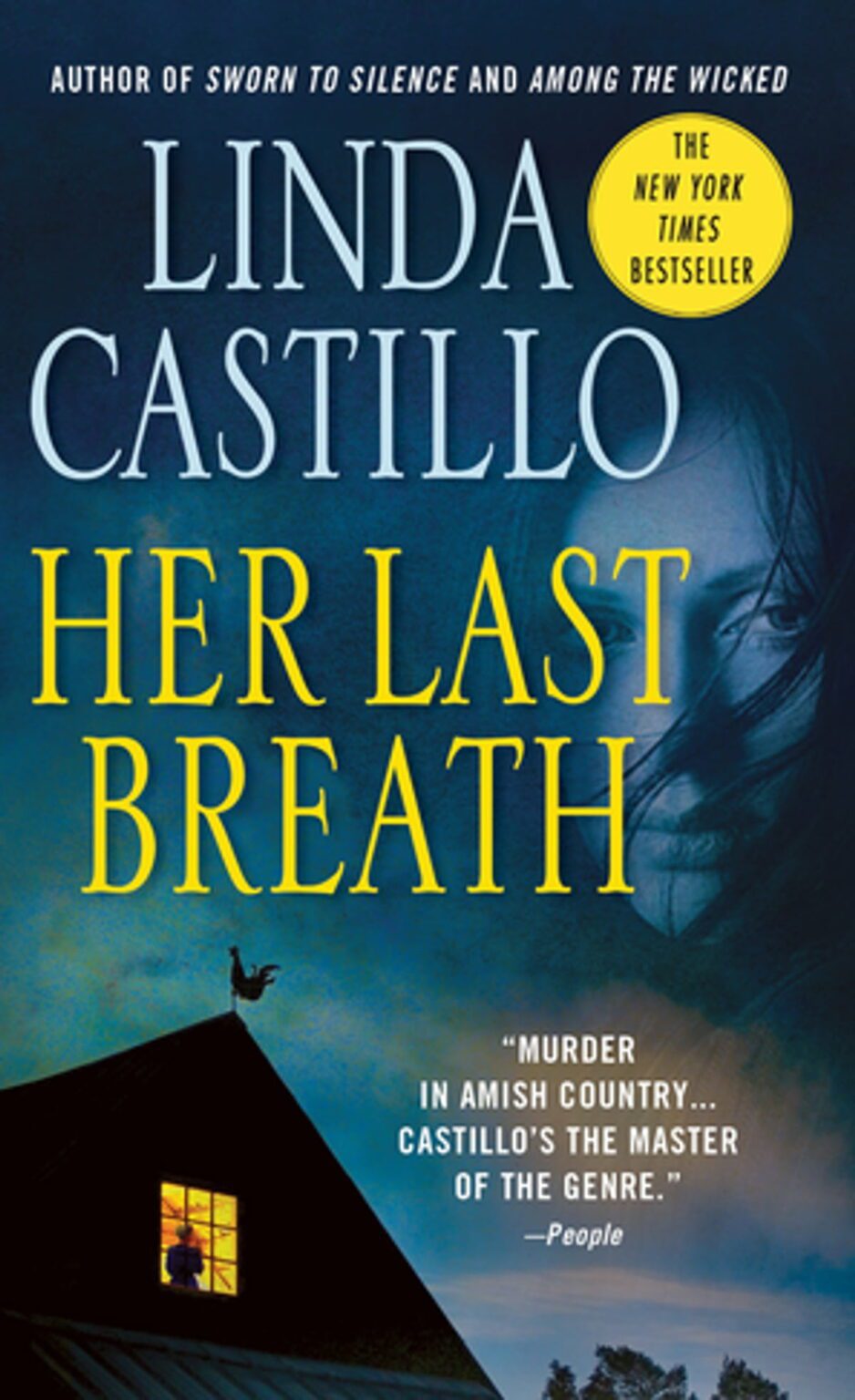 5. Her Last Breath
A rainy night, an Amish father returning home with his three children, a speeding car hurtling toward them out of nowhere…
What at first appears to be a tragic, but routine accident becomes personal for Chief of Police Kate Burkholder when she discovers that the victims are the husband and children of her childhood friend, Mattie. As Kate delves into the case, she comes face to face with her Amish past and memories of growing up with Mattie. The investigation takes on a more sinister cast as evidence emerges that nothing about the crash was accidental.
Desperate for answers, Kate begins to suspect she's not looking for a reckless drunk who fled the scene of a brutal hit and run. But instead she finds herself on the trail of a stone cold killer living amid the residents of Painters Mill.
It is a search that takes her on a chilling journey into the darkest reaches of the human heart. It makes her question everything she has ever believed about the Amish culture into which she was born.
---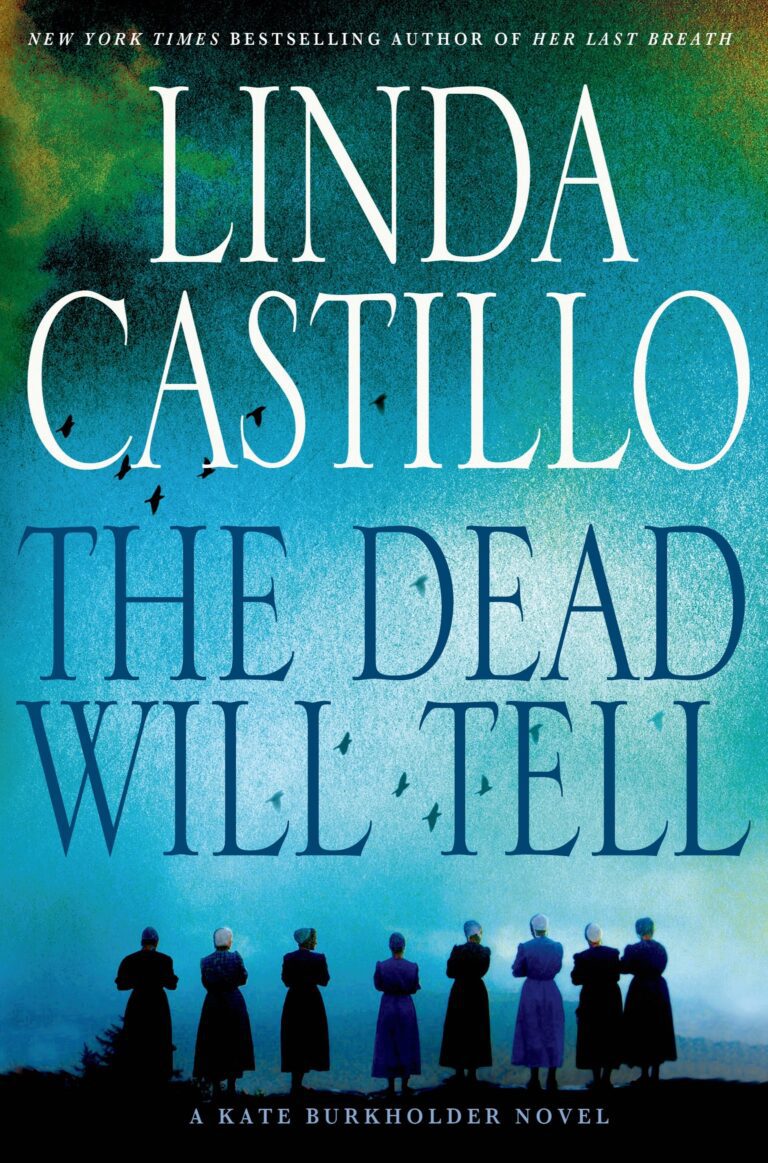 6. The Dead Will Tell
Everyone in Painters Mill knows the old Hochstetler farm is haunted. Ghost stories abound, but no one knows what really happened that terrible night thirty-five years ago when an Amish father and his four children perished — and his young wife disappeared.
When Chief of Police Kate Burkholder arrives to the scene of an apparent suicide — a man found hanging from the rafters in his barn — evidence quickly points to murder. She finds herself following an elusive trail that points back to the tragedy of that long-ago incident.
Meanwhile, Kate has moved in with state agent John Tomasetti. For the first time in a long time, she's happy.
But then their newfound bliss is shattered. One of the men responsible for the murders of Tomasetti's family four years ago is found not guilty and walks away a free man.
When a second man turns up dead, Kate discovers a link that sends the investigation in a direction no one could imagine. She uncovers a horrifying truth that reaches deep into the past and strikes at the very heart of Painters Mill. As Kate draws a bead on a stone cold killer, a murderer vows to right old wrongs and kill anyone who stands in the way.
---
7. After the Storm
When a tornado tears through Painters Mill and unearths human remains, Kate Burkholder finds herself tasked with the responsibility of identifying the bones. Evidence quickly emerges that the death was no accident. Kate finds herself plunged into a thirty year old case that takes her deep into the Amish community to which she once belonged.
Meanwhile, turmoil of an emotional and personal nature strikes at the very heart of Kate's budding relationship with state agent John Tomasetti. A reality that strains their fragile new love to the breaking point and threatens the refuge they've built for themselves — and their future.
Under siege from an unknown assailant — and her own personal demons — Kate digs deep into the case. She discovers proof of an unimaginable atrocity, a plethora of family secrets, and the lengths to which people will go to protect their own.
---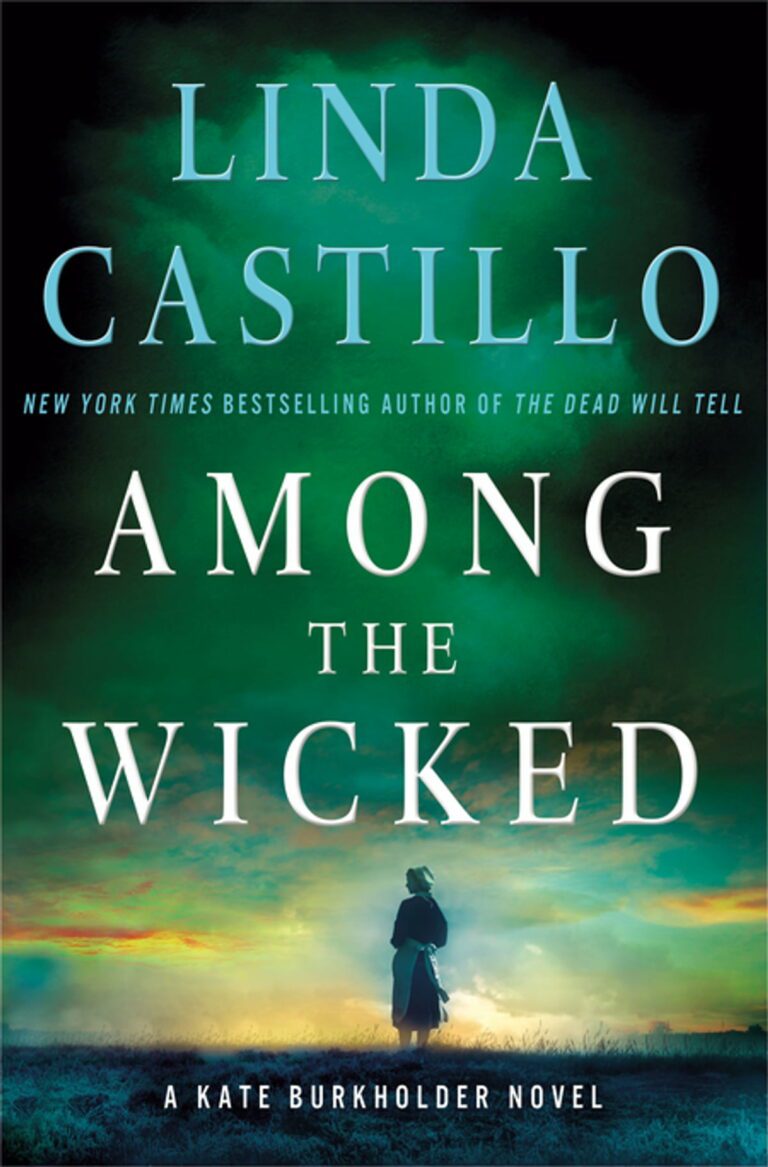 8. Among the Wicked
Chief of Police Kate Burkholder is called upon by local law enforcement in rural, upstate New York to assist on a developing situation involving a reclusive Amish settlement and the death of a young girl. Unable to penetrate the wall of silence between the Amish and "English" communities, the sheriff asks Kate to travel to New York, pose as an Amish woman, and infiltrate the community.
Kate's longtime love interest, state agent John Tomasetti, doesn't want her to take on such an unorthodox assignment. He knows she'll have limited communication — and even less in the way of backup.
But Kate can't turn her back, especially when the rumor mill boils with disturbing accounts of children in danger. She travels to New York to receive her brief and assumes her new identity as a lone widow seeking a new life.
Kate infiltrates the community and goes deep undercover. In the coming days, she unearths a world built on secrets, a series of shocking crimes, and finds herself alone…and trapped in a fight for her life.
---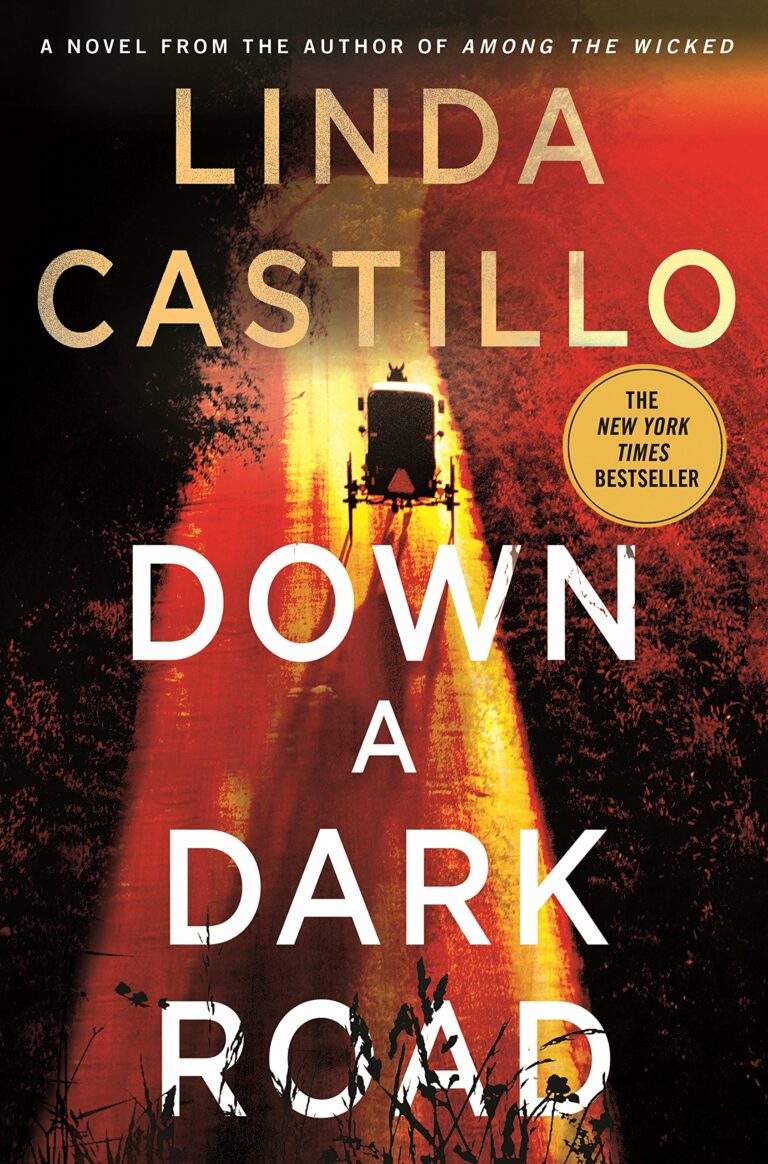 9. Down a Dark Road
Two years ago, Joseph King was convicted of murdering his wife and sentenced to life in prison. He was a "fallen" Amish man and, according to local law enforcement, a known drug user with a violent temper. Now, King has escaped, and he's headed to Painters Mill.
News of a murderer on the loose travels like wildfire, putting Chief of Police Kate Burkholder and her team of officers on edge. A nightmare scenario becomes reality when King shows up with a gun and takes his five children hostage at their Amish uncle's farm.
Fearing for the safety of the children, Kate leaps into action. But her frantic search for a killer leads her into an ambush. When King releases her unharmed, asking her to prove his innocence, she begins to wonder whether the police are hiding something, and she embarks on her own investigation to discover the truth.
---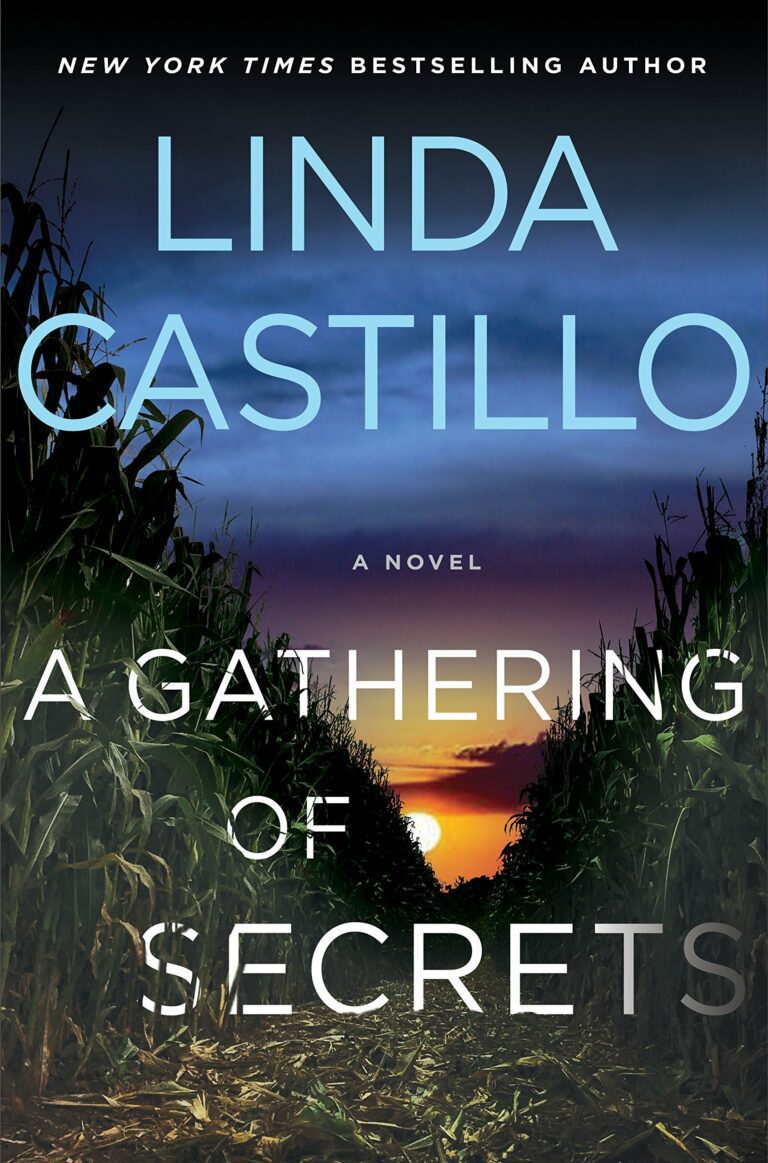 10. A Gathering of Secrets
When a historic barn burns to the ground in the middle of the night, Chief of Police Kate Burkholder is called in to investigate. At first, it looks like an accident. But then the body of eighteen-year-old Daniel Gingerich is found inside — burned alive — and Kate suspects murder. Who would want a well-liked, hardworking young Amish man dead?
Kate delves into the investigation only to find herself stonewalled by the community to which she once belonged. Is their silence a result of the Amish tenet of separation? Or is this peaceful and deeply religious community conspiring to hide a truth no one wants to talk about?
Kate doubles down only to discover a plethora of secrets and a chilling series of crimes that shatters everything she thought she knew about her Amish roots — and herself.

As Kate wades through a sea of suspects, she's confronted by her own violent past and an unthinkable possibility.
---
Final thoughts on Linda Castillo books in order
Linda Castillo has become most well-known for her Amish thrillers starring police chief Kate Burkholder, but her debut came nearly a decade earlier in a different genre. Reading all the Linda Castillo books in order will take you through her transition between genres. It will also demonstrate why she has become such a loveable author.
Her character of Kate Burkholder is a whip-smart female police chief with a dark past. Readers enjoy Castillo's characters and writing for the authenticity, especially when portraying the Amish community.
Have you read the Linda Castillo books in order? Let us know in the comments below.
More Mystery Thriller Resources