It is a truth universally acknowledged, that a bookworm in search of a good book, must be in want of a list of the Jane Austen books in order. So, fret not, as this ultimate guide will take you through all of her writings, from her youth up until her premature death.
While Austen is most well-known and regarded for the six novels she completed, there is also her juvenilia and uncompleted works to explore for any die-hard fan. This guide will take you through all of the Jane Austen books in order, complete and incomplete, but you can also check out our ranking guide to the best Jane Austen books.
Who is Jane Austen?
Jane Austen is one of the most recognized and well-regarded authors. However, her acclaim during her life was minimal. Like many female authors during, preceding, and following the Regency era, Austen published her books anonymously during her lifetime.
It was only following her death at the age of 41 in 1817 that Austen's received the credit for her writing. Her brother, Henry, was responsible for the publication of her last two novels and wrote a biographical notice revealing her identity.
Even then, it wasn't until the second half of the twentieth century that Austen received her contemporary elite status within English literature and academia.
However, Austen did reach some levels of fame during her lifetime. The Prince Regent, later King George IV, was a huge fan of her work. So much so that Austen was convinced to dedicate Emma in his honour.
This is despite the fact that Austen was not herself a fan of the Prince Regent. This makes recent findings that he may have been her first ever buyer even more awkward.
But despite a rocky start with multiple publishing opportunities never coming to fruition, Austen finally found success. That first print run of Sense and Sensibility, with 750 copies, sold out within two years and has been in continuous publication ever since.
Austen is well-known for her criticism and analysis of the British social hierarchy of her time. All of her books present strong female characters that are intelligent and decisive, but each have their own flaws that present obstacles throughout their story.
There is a cunningness and a relatability to Austen's writing that led her to become popular amidst the general public and withstand the test of time with her universal themes.
Completed Jane Austen Books in Order
These six Jane Austen books are the ones for which she is most well-known. There have been numerous reproductions, editions, and adaptations for the screen and stage of each book.
The two final books on this list are the books that were published posthumously. It was in that initial bind-up edition of the two books that Austen's brother revealed her identity.
However, this list of the Jane Austen books in order of original publication is not the order in which she wrote the books.
Austen first began Sense and Sensibility around 1795 under the working title Elinor and Marianne. Next was the first iteration of Pride and Prejudice in 1796 under the title First Impressions, which was rejected by a publisher sight unseen. But following the publication of Sense and Sensibility in 1811, Austen began extensive revisions of Pride and Prejudice and also began on Mansfield Park.
Emma and Persuasion swiftly followed, although only one was published during her lifetime. However, Northanger Abbey was first begun around 1798-1799 under the working title Susan, which was sold to a publisher but never published. In 1816 the rights were repurchased by Austen and it was revised as Catherine, before being published posthumously with the title for which it is now known, Northanger Abbey.
Incomplete Jane Austen Books in Order
In addition to the slightly scattered bibliography of Austen's completed works, there are also two incomplete Jane Austen novels. The years below are the years in which Austen began writing these books, although they were each incomplete at the time of her death. Various authors have attempted to complete these books, but there are editions available that purely reproduce Austen's writing.
The Watsons follows an ailing clergyman whose daughter takes care of him. Many believe that Austen abandoned this work shortly after beginning it due to her own clergyman father's ailments and subsequent death in 1805.
Finally, Sanditon was the last piece of writing that Austen began before her death. She was not able to finish it due to her own ailing health. Despite it being incomplete, it is the basis for a popular TV adaptation.
The Watsons (1804)
Sanditon (1817)
Jane Austen's Other Works
However, Austen began writing much earlier than her first publications. Her family fostered an environment that encouraged reading and writing, which helped Austen get her start at a young age.
The below titles are some of Austen's earliest works. Collectively, her stories from 1787 to 1793 are known as the Juvenilia.
It is important to note that while these books contain themes that became central to Austen's writing, these are very early iterations from Austen's teenage years. Therefore, these books will read very different from her later books as she found her voice.
As well, while Austen began Lady Susan in 1794, she did not write the conclusion until 1805.
Jane Austen's Nonfiction Collections
Finally, if you would like to learn more about the author behind these great novels, both complete and incomplete, two of the below books are collections from Austen's books and letters that are perfect for any Janeite. The other is the memoir by Austen's nephew shortly following her death.
A Memoir of Jane Austen (2017)
The Letters of Jane Austen (2018)
A Summary of Jane Austen Books in Order
It makes the most sense to begin reading Jane Austen's works with her completed books. So, below you will find summaries to the six completed Jane Austen books in order of publication. These summaries will provide more detail about the characters and themes in these beloved classics.
---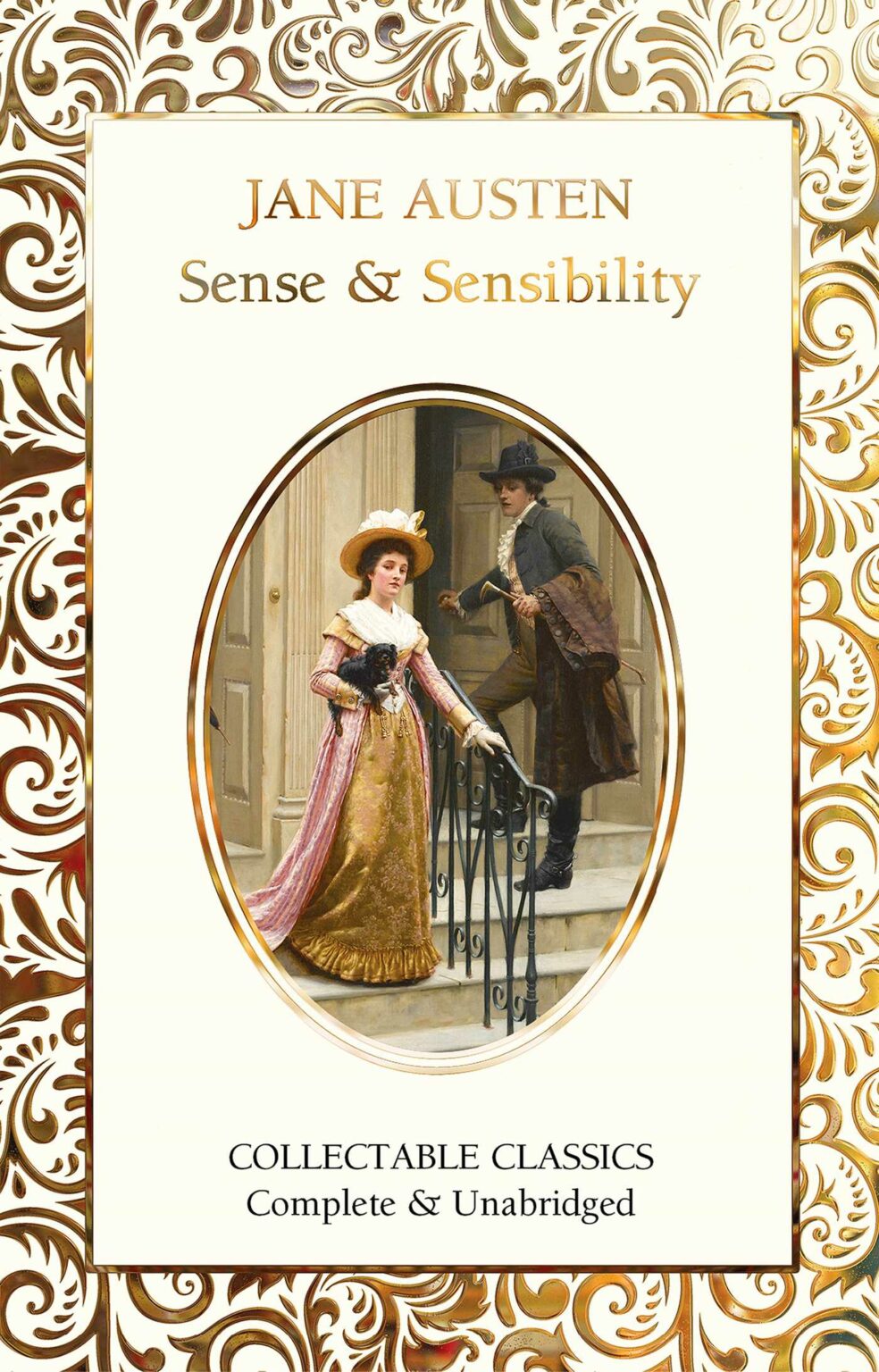 1. Sense and Sensibility
Marianne Dashwood wears her heart on her sleeve. Then she falls in love with the dashing but unsuitable John Willoughby. Besotted, she ignores her sister Elinor's warning that her impulsive behaviour leaves her open to gossip and innuendo.
Meanwhile, Elinor is struggling to conceal her own romantic disappointment. She is always sensitive to social convention. But now she is concealing her heart even from those closest to her.
Through their parallel experience of love — and its threatened loss — the sisters learn a valuable lesson. Sense must mix with sensibility if they are to find personal happiness in a society where status and money govern the rules of love.
---
2. Pride and Prejudice
The wit and independent spirit of Elizabeth Bennet is some of Austen's most charming writing.
When Elizabeth Bennet first meets eligible bachelor Fitzwilliam Darcy, she thinks him arrogant and conceited. Meanwhile, he is indifferent to her good looks and lively mind.
Then Elizabeth discovers that Darcy has involved himself in the troubled relationship between his friend Bingley and her beloved sister Jane. Subsequently, she is stubborn in her necessity to dislike him more than ever.
In the sparkling comedy of manners that follows, Jane Austen shows us the folly of judging by first impressions. She superbly evokes the friendships, gossip, and snobberies of provincial middle-class life.
---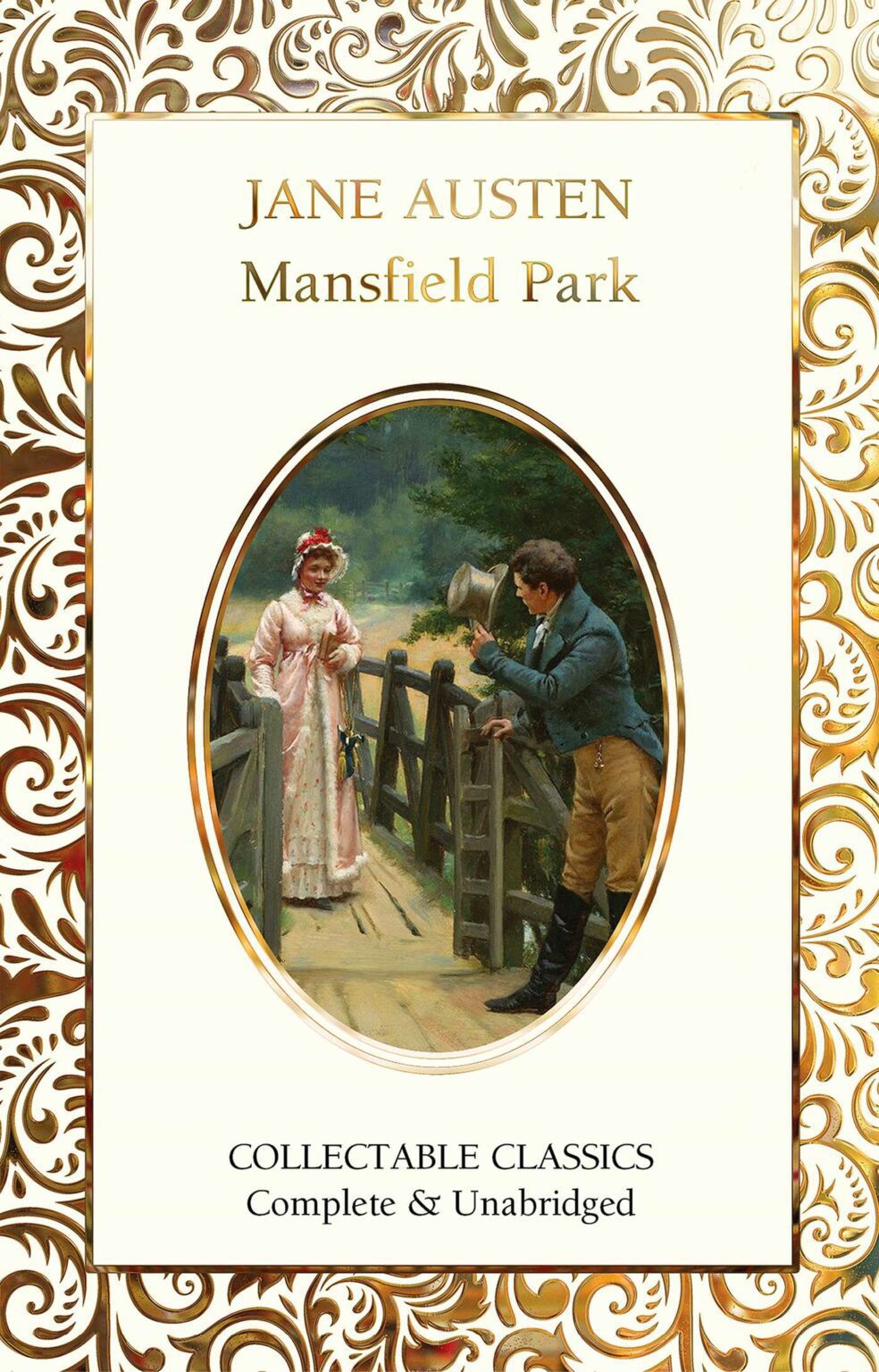 3. Mansfield Park
Taken from the poverty of her parents' home in Portsmouth, Fanny Price grows up with her rich cousins at Mansfield Park. However, she is made acutely aware of her humble rank within the household. Her cousin Edmund becomes her sole ally.
Then, during her uncle's absence in Antigua, the Crawford's arrive in the neighbourhood. They bring with them the glamour of London life and a reckless taste for flirtation. With their arrival and influence, Fanny finds her morals and disposition put to the test.
Mansfield Park is considered Jane Austen's first mature work. With its quiet heroine and subtle examination of social position and moral integrity, it's also one of her most profound.
---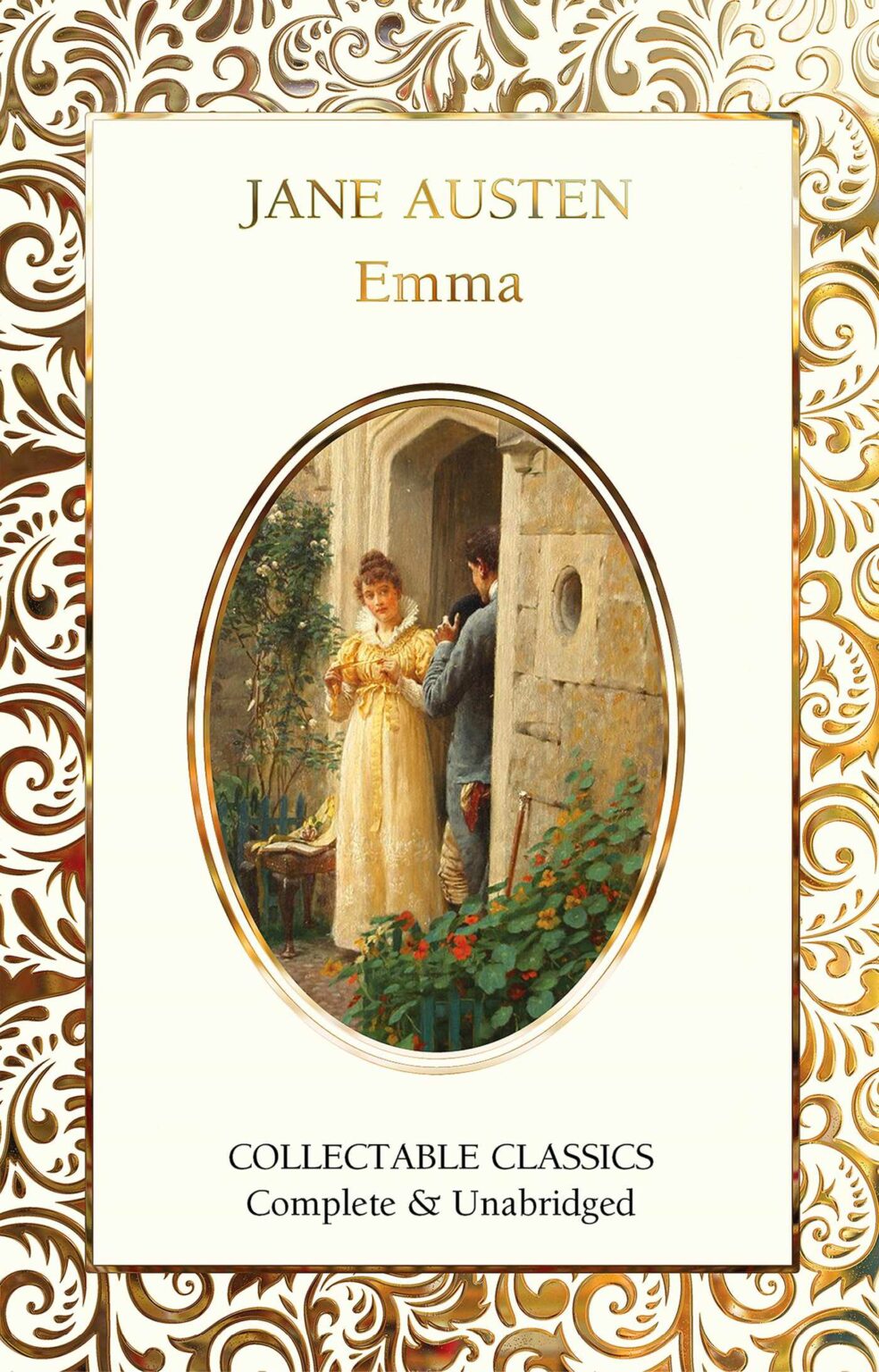 4. Emma
Emma is a novel about youthful hubris and romantic misunderstandings. It takes place in the fictional country village of Highbury and the surrounding estates of Hartfield, Randalls, and Donwell Abbey. It involves the relationships among people from a small number of families.
As in her other novels, Austen explores the concerns and difficulties of genteel women living in Georgian–Regency England. Emma is a comedy of manners, and depicts issues of marriage, sex, age, and social status.
Before she began the novel, Austen wrote, "I am going to take a heroine whom no one but myself will much like." In the first sentence, she introduces the title character as "Emma Woodhouse, handsome, clever, and rich, with a comfortable home and a happy disposition… had lived nearly twenty-one years in the world with very little to distress or vex her."
Emma is spoiled, headstrong, and self-satisfied. She greatly overestimates her own matchmaking abilities. She is blind to the dangers of meddling in other people's lives. Finally, her imagination and perceptions often lead her astray.
This novel follows Emma through her tedious matchmaking as she learns about the consequences to her meddling ways. Unique to all other Austen books, Emma features a protagonist who is not dependent on marriage for survival. Perhaps for this reason, Emma is much more comedic and droll than the other Austen novels.
---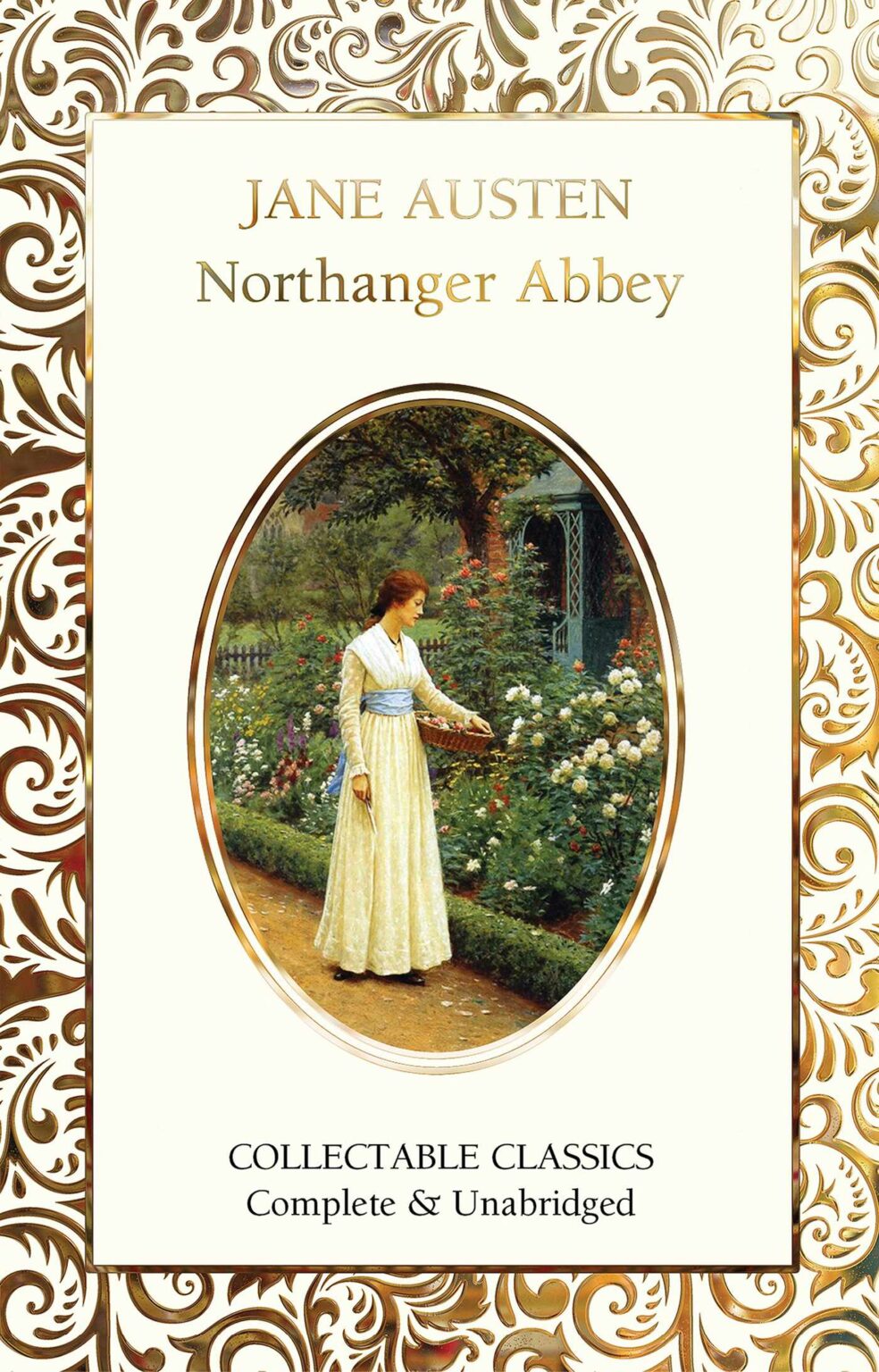 5. Northanger Abbey
Similar to Emma, Northanger Abbey is more comedic in tone. It is a wonderfully entertaining coming-of-age story, and is often referred to as Jane Austen's "Gothic parody." Decrepit castles, locked rooms, mysterious chests, cryptic notes, and tyrannical fathers give the story an uncanny air. But it is one with a decidedly satirical twist.
The story's unlikely heroine is Catherine Morland, a remarkably innocent seventeen-year-old woman from a country parsonage. While spending a few weeks in Bath with a family friend, Catherine meets and falls in love with Henry Tilney. He then invites her to visit his family estate: Northanger Abbey.
But Catherine is a great reader of Gothic thrillers. So, once she arrives at Northanger Abbey, she lets the shadowy atmosphere of the old mansion fill her mind with terrible suspicions.
What is the mystery surrounding the death of Henry's mother? Is the family concealing a terrible secret within the elegant rooms of the Abbey? Can she trust Henry, or is he part of an evil conspiracy?
Catherine finds dreadful portents in the most prosaic events. But then Henry persuades her to see the peril in confusing life with art.
Executed with high-spirited gusto, Northanger Abbey is a light-hearted, yet unsentimental commentary on love and marriage.
---
6. Persuasion
Persuasion is the last novel completed by Jane Austen. It was published along with Northanger Abbey at the end of 1817, six months after her death.
The story concerns Anne Elliot, a young Englishwoman of twenty-seven years as her family faces a difficult decision. They must lower their expenses and reduce their debt. Therefore, they decide to rent their grand home to an Admiral and his wife.
The wife's brother, Navy Captain Frederick Wentworth, was engaged to Anne in 1806, but the engagement was broken when Anne was "persuaded" by her friends and family to end their relationship.
Anne and Captain Wentworth, both single, meet again after a seven-year separation. It sets the scene for many humorous encounters as well as a second chance at love and marriage for Anne in her second "bloom."
---
Final thoughts on Jane Austen books in order
Even though these titles are more than 200 years old, the Jane Austen books in order are still incredibly relevant. Her books have only grown in success since their initial publication.
All of her books contain similar themes surrounding marriage and love, as well as sharp social commentary. While Austen was writing in the Regency period, her commentary on class disparity and common values is still incredibly poignant for a modern reader.
More English Literature Resources