If you enjoy suspenseful mysteries that are full of wit, then you will love reading the Myron Bolitar books in order. Each book in this series by Harlan Coben follows the sports agent as he embarks on a new case to protect his clients. With Coben's engaging prose and Bolitar's humor, these books are entertaining and delightful.
Who is Harlan Coben?
Harlan Coben is the bestselling author of more than 30 books which have collectively sold more than 75 million copies around the world. His books have also been translated into 45 languages. If you would like to learn more about all the Harlan Coben books in order, you can check out our ultimate guide.
But in many ways Harlan Coben's early life mirrors that of his popular character: Myron Bolitar.
Coben was born in Newark, New Jersey, where he still lives. Just like his fictional protagonist he also attended Livingston High School, but unlike Myron, Coben went to Amherst College where he graduated in 1984.
He was quite young when his debut novel was published in 1990, and the first book in the Myron Bolitar series came shortly after in 1995, his third publication.
Since then, Coben became the first author to ever receive an Edgar, Shamus, and Anthony award. Coben is also the creator and executive producer for numerous Netflix television dramas.
Coben is currently in a deal with Netflix to develop multiple titles from his bibliography. That deal has already seen seven shows in four languages premiere. It was recently extended, in October 2022, to include exclusive rights to all eleven Myron Bolitar books and the 2021 spin-off Win.
So, a Myron Bolitar TV adaptation is in the early stages of development. Coben says he is excited to bring a character that is dear to his heart to the screen. It will be the first American-produced show from the Netflix partnership as the others have taken place in the UK, Poland, Spain, and France.
An adaptation of Coben's spin-off Mickey Bolitar series is already underway with Amazon.
About Myron Bolitar
As we've already mentioned, there are many shared characteristics between Harlan Coben and Myron Bolitar. In addition to growing up in the same city and attending the same high school, both Coben and Bolitar were basketball players. Although, admittedly, Myron's basketball career is much more integral to his personality.
That's because Myron was on the cusp of a bright NBA career after being drafted to the Boston Celtics following his graduation from Duke University. But his life as a professional basketball player ended before it truly even began when a knee injury in a pre-season game shattered his future in the sport.
Following his knee injury, Myron went to Harvard Law School. Before the series begins, he had worked with the Federal Bureau of Investigation. However, at the outset of the series he is a sports agent with his own agency: MB SportsRep.
He is willing to do whatever it takes to help his clients and get them out of trouble. His personality is what brings the wit and humor to the series, which fans adore.
Bolitar is described as both hot-headed and tender-hearted which creates a loveable, complex character.
Myron Bolitar Books in Order
It is fairly straight-forward to read the Myron Bolitar books in order. That's because the chronological order is the same as the publication order, and this is the way in which you should read the books.
While each book will tackle a new mystery and case for Myron, there is important character development that happens from book-to-book. This will make the most sense if you read the books in order, as more of his character and identity becomes apparent.
Myron Bolitar Spin-Off Books
If you've already read the main 11 Myron Bolitar books in order, there are a few more books that take place within the same universe for you to read next. Harlan Coben has written two spin-off series following secondary characters from the main series.
There are appearances or references to Myron throughout the below books. However, he does not play an integral part to the overall plot.
Mickey Bolitar Series
The first spin-off series follows Myron's nephew, Mickey. These books are young adult, so can easily be read by a younger audience as well as fans of the original series. Myron does make cameos throughout this series; however, he is not the driving force behind solving the cases.
Shelter (2011)
Seconds Away (2012)
Found (2014)
Windsor Horne Lockwood III Series
Then, Harlan Coben's latest installment within this universe is about Myron's close friend and confidant, Windsor Horne Lockwood III. In this book, which will be the first book in a series, readers follow Win as he pursues his own case that is inextricably entwined with his own family history.
In this book there are multiple references to Myron, but it does not impact the main plot and mystery.
Win (2021)
A Summary of Myron Bolitar Books in Order
Below you will find summaries for the Myron Bolitar books in order. These summaries will be perfect to refresh your memory in anticipation of a reread or provide you with a bit more context for the series. However, if you have never read these books before, the below summaries will have minor spoilers for character development.
---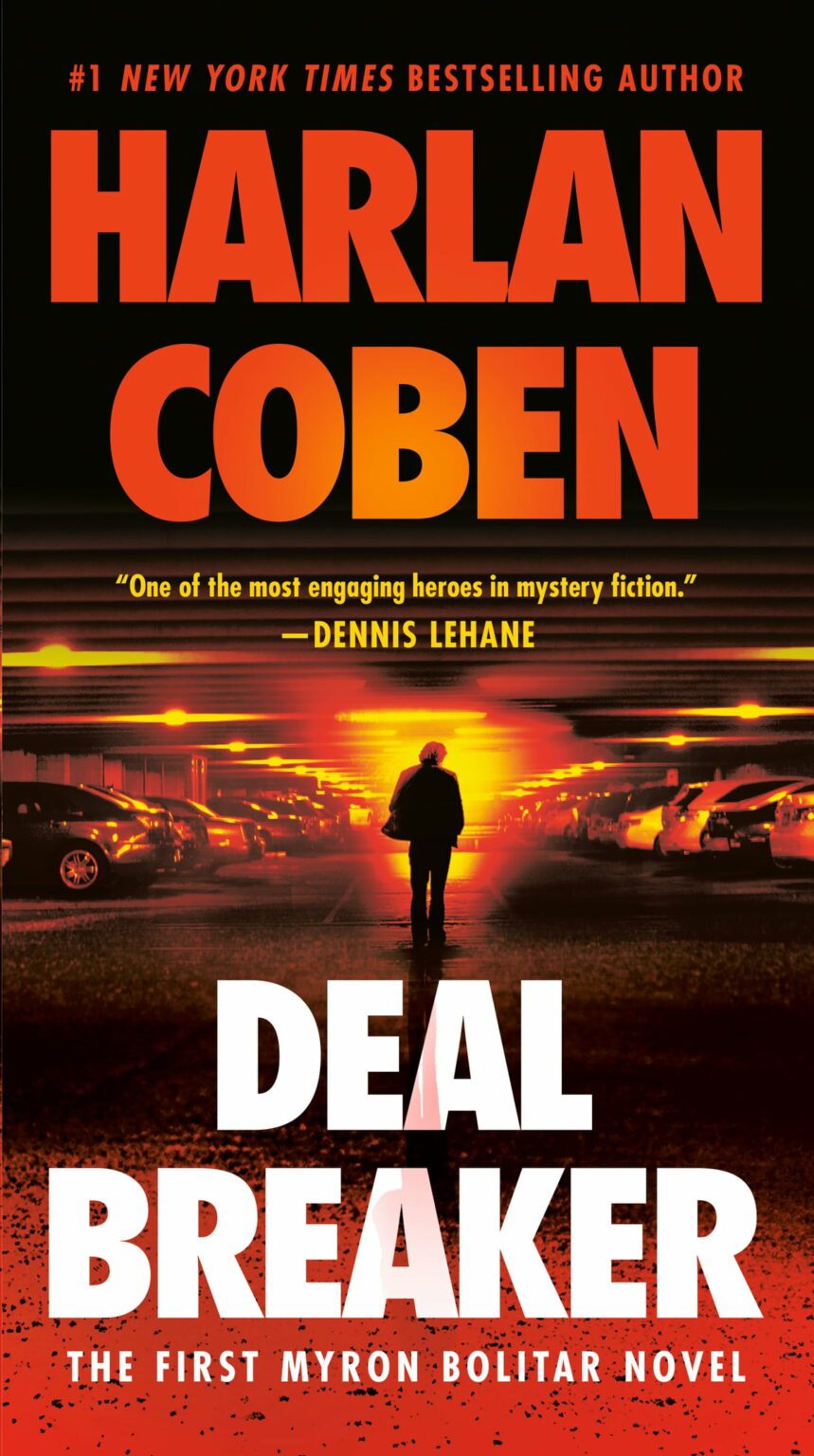 1. Deal Breaker
Sports agent Myron Bolitar is poised on the edge of the big time. So is Christian Steele, a rookie quarterback and Myron's prized client.
But then Christian gets a phone call from a former girlfriend. A woman who everyone, including the police, believes is dead. Now, the deal starts to go sour.
Trying to unravel the truth about a family's tragedy, a woman's secret, and a man's lies, Myron is up against the dark side of his business. A place where image and talent make you rich, but the truth can get you killed.
---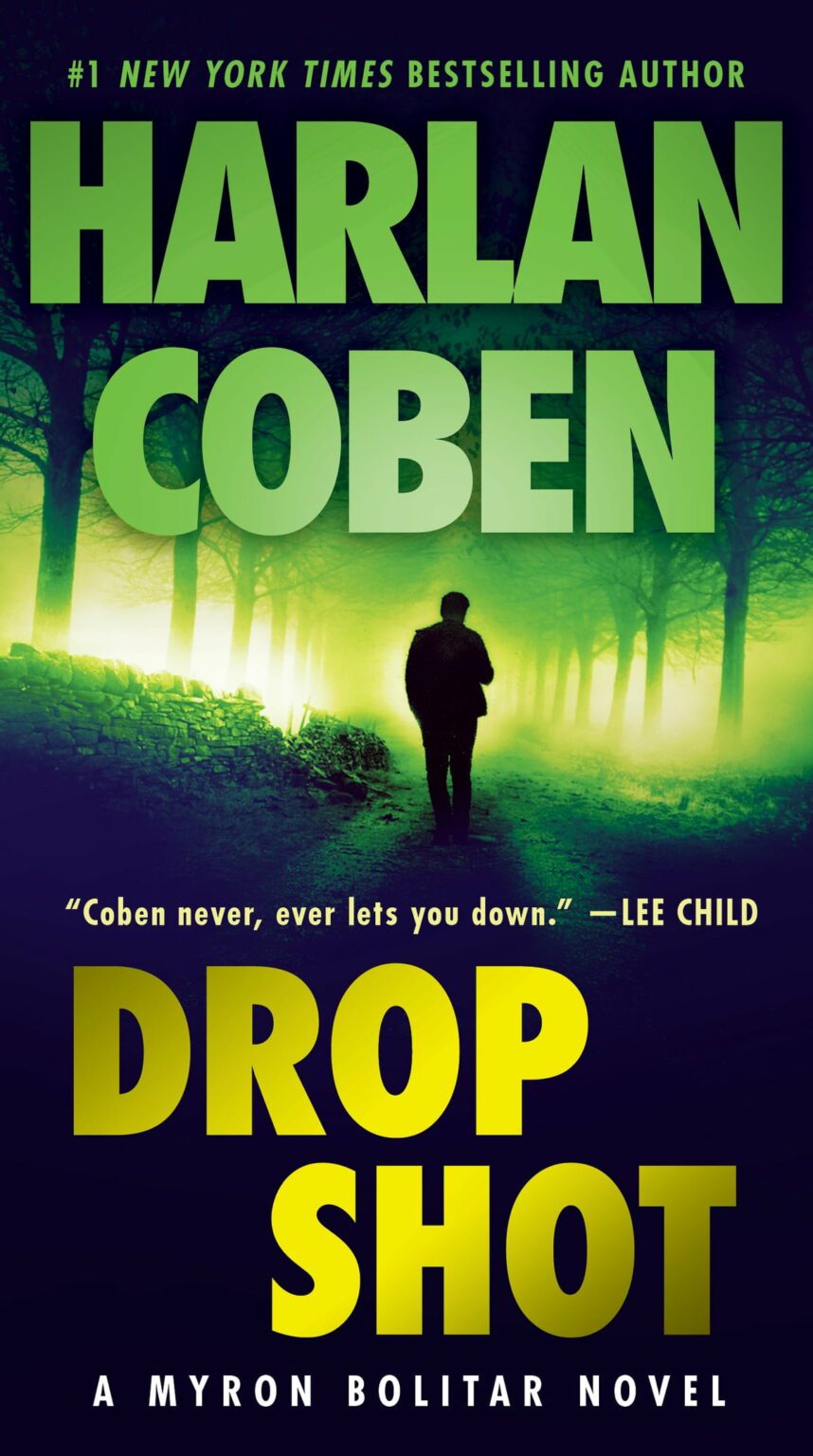 2. Drop Shot
Once, Valerie Simpson's tennis career skyrocketed. Now, the headlines belong to a player from the wrong side of the tracks.
But when Valerie is shot dead in cold blood and dropped outside the stadium at the U.S. Open, sports agent Myron Bolitar investigates the killing. He soon uncovers a connection between the two players and a six-year-old murder at an exclusive mainline club.
As Myron is drawn into the case — along with a dirty U.S. senator, a jealous mother, and the mob — he finds himself caught between a killer and the truth.
---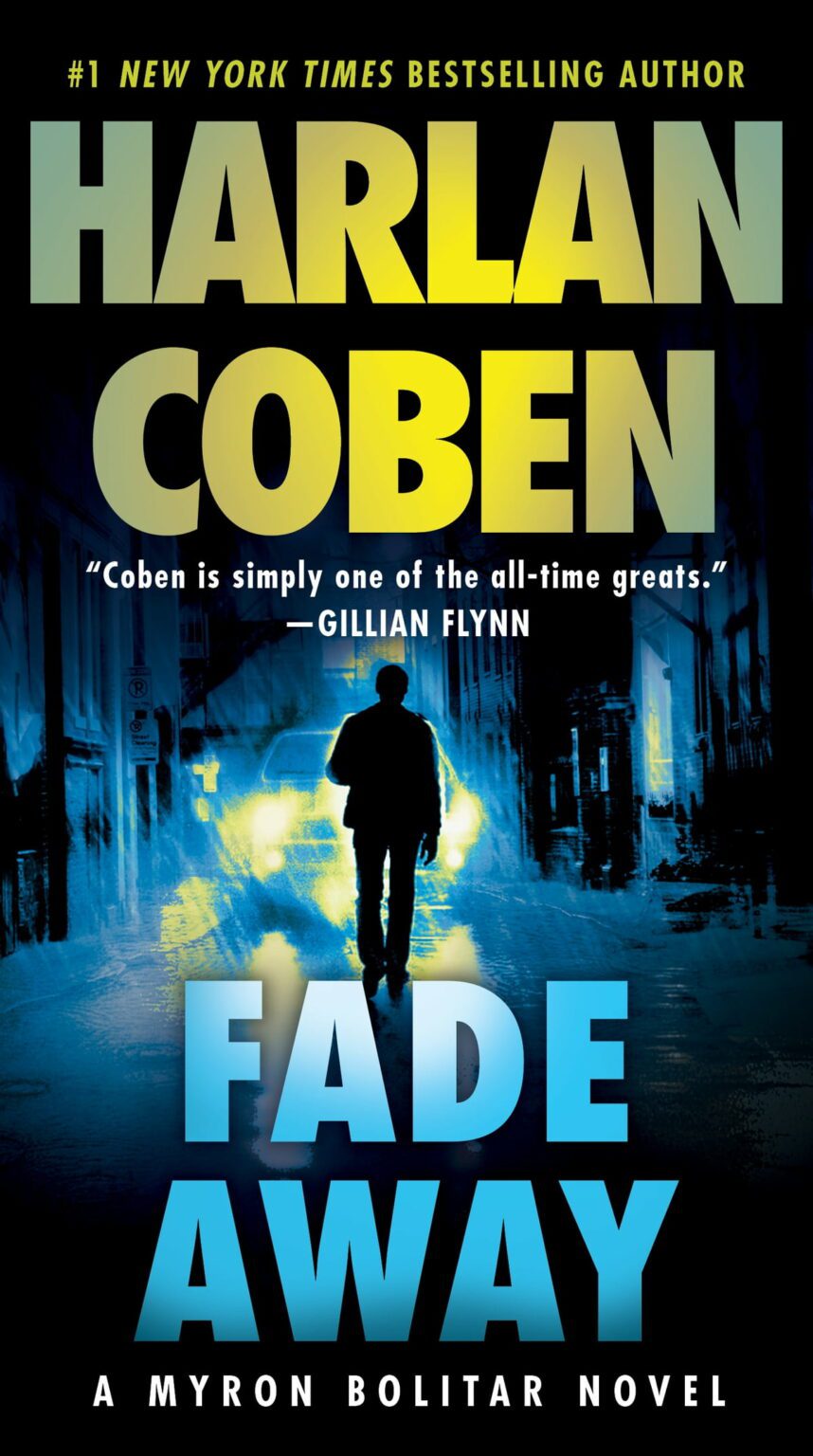 3. Fade Away
The home is top-notch New Jersey suburban. The living room is Martha Stewart. The basement is Legos — and blood. The signs of a violent struggle.
For Myron Bolitar, the disappearance of a man he once competed against is bringing back memories. Both of the sport he and Greg Downing had played and the woman they had both loved.
Now, among the stars, the wannabes, the gamblers, and the groupies, Myron is embarking upon the strange ride of a sports hero gone wrong that just may lead to certain death. Namely, his own.
---
4. Back Spin
Kidnappers have snatched the teenage son of super-star golfer Linda Coldren and her husband, Jack, an aging pro, at the height of the U.S. Open. To help get the boy back, sports agent Myron Bolitar goes charging after clues and suspects from the Main Line mansions to a downtown cheaters' motel.
And back in time to a U.S. Open twenty-three years ago, when Jack Coldren should have won, but didn't.
Suddenly Myron finds him self surrounded by blue bloods, criminals, and liars. And as one family's darkest secrets explode into murder, Myron finds out just how rough this game can get.
---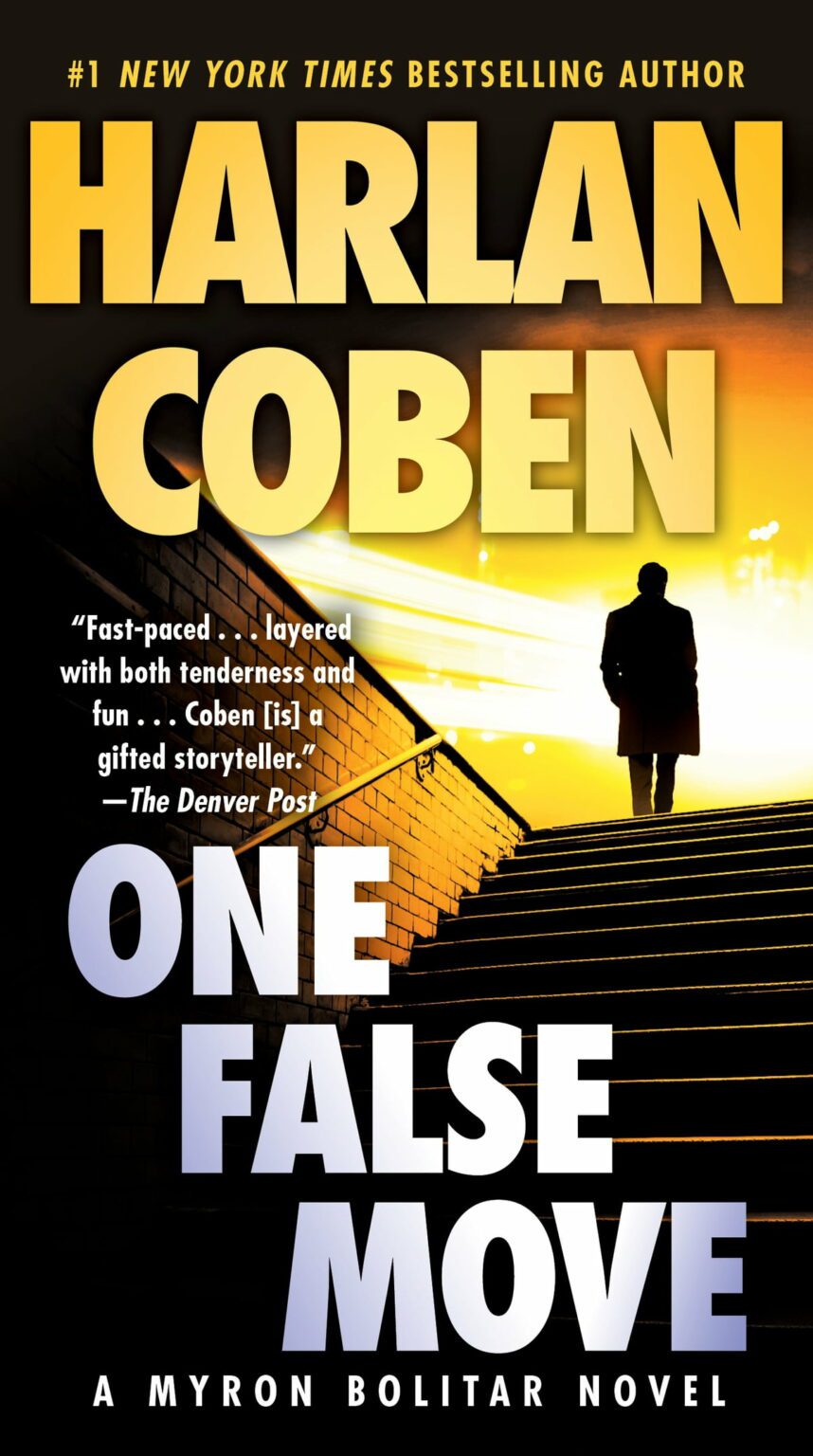 5. One False Move
She's smart, beautiful, and she doesn't need a man to look after her. But sports agent Myron Bolitar has come into her life — big time. Now Myron's next move may be his last.
Brenda Slaughter is no damsel in distress. Myron Bolitar is no bodyguard. But Myron has agreed to protect the bright, strong, beautiful basketball star. And he's about to find out if he's man enough to unravel the tragic riddle of her life.
Twenty years before, Brenda's mother deserted her. And just as Brenda is making it to the top of the women's pro basketball world, her father disappears too.
A big-time New York sports agent with a foundering love life, Myron has a professional interest in Brenda. Then a personal one.
But between them isn't just the difference in their backgrounds or the color of their skin. Between them is a chasm of corruption and lies, a vicious young mafioso on the make, and one secret that some people are dying to keep — and others are killing to protect…
---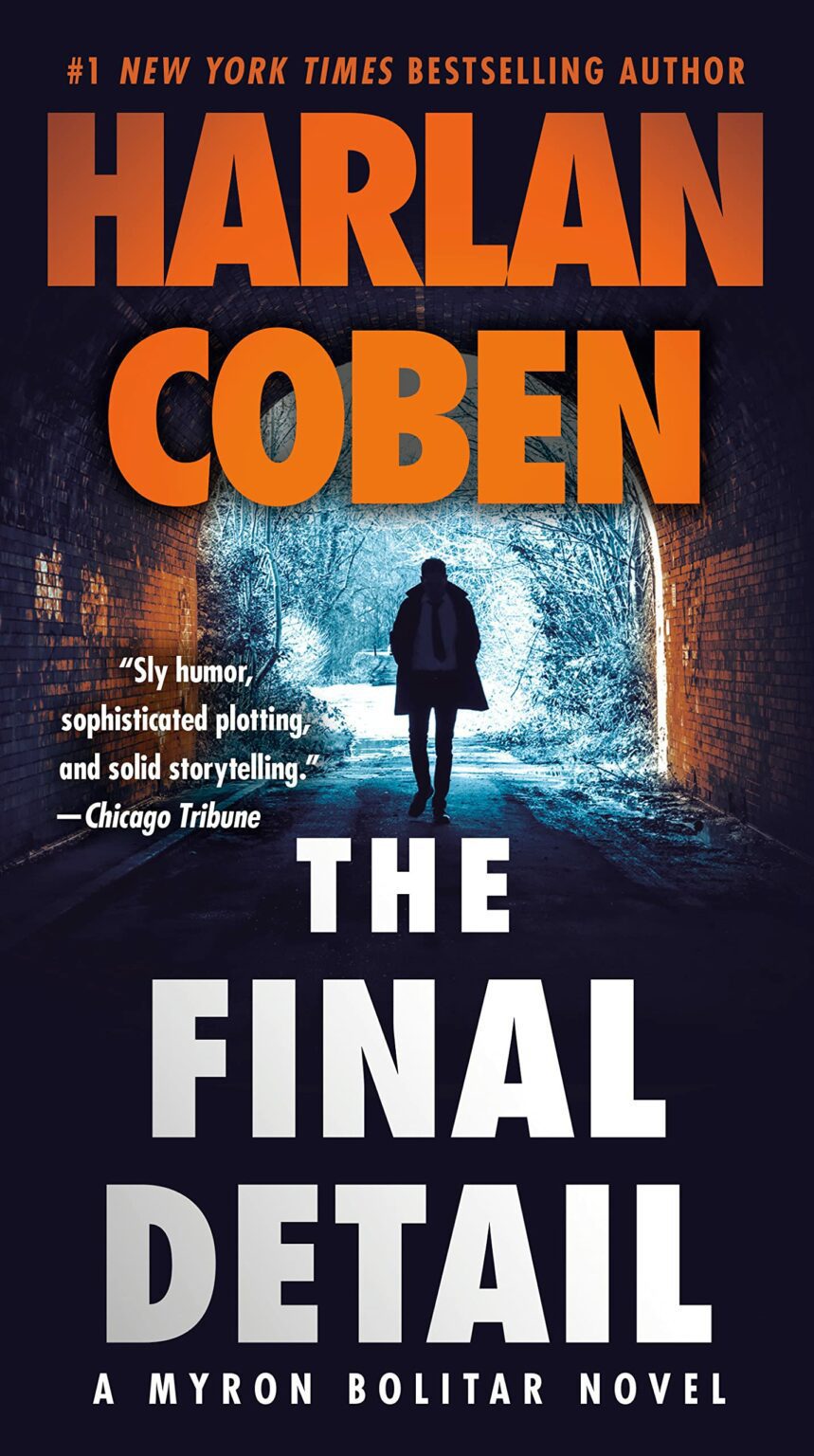 6. The Final Detail
Myron Bolitar's colleague at MB SportsReps, Esperanza, has been arrested for the murder of a client, a fallen baseball star attempting a comeback. Myron is determined to prove Esperanza's innocence — even if she won't speak to him on the advice of her lawyer, who warns Myron to keep away from both the case and his client.
But Myron is already too close, too involved, and has too much at stake. And the closer Myron gets to the truth, the more the evidence points to the only viable suspect besides Esperanza: Myron himself.
---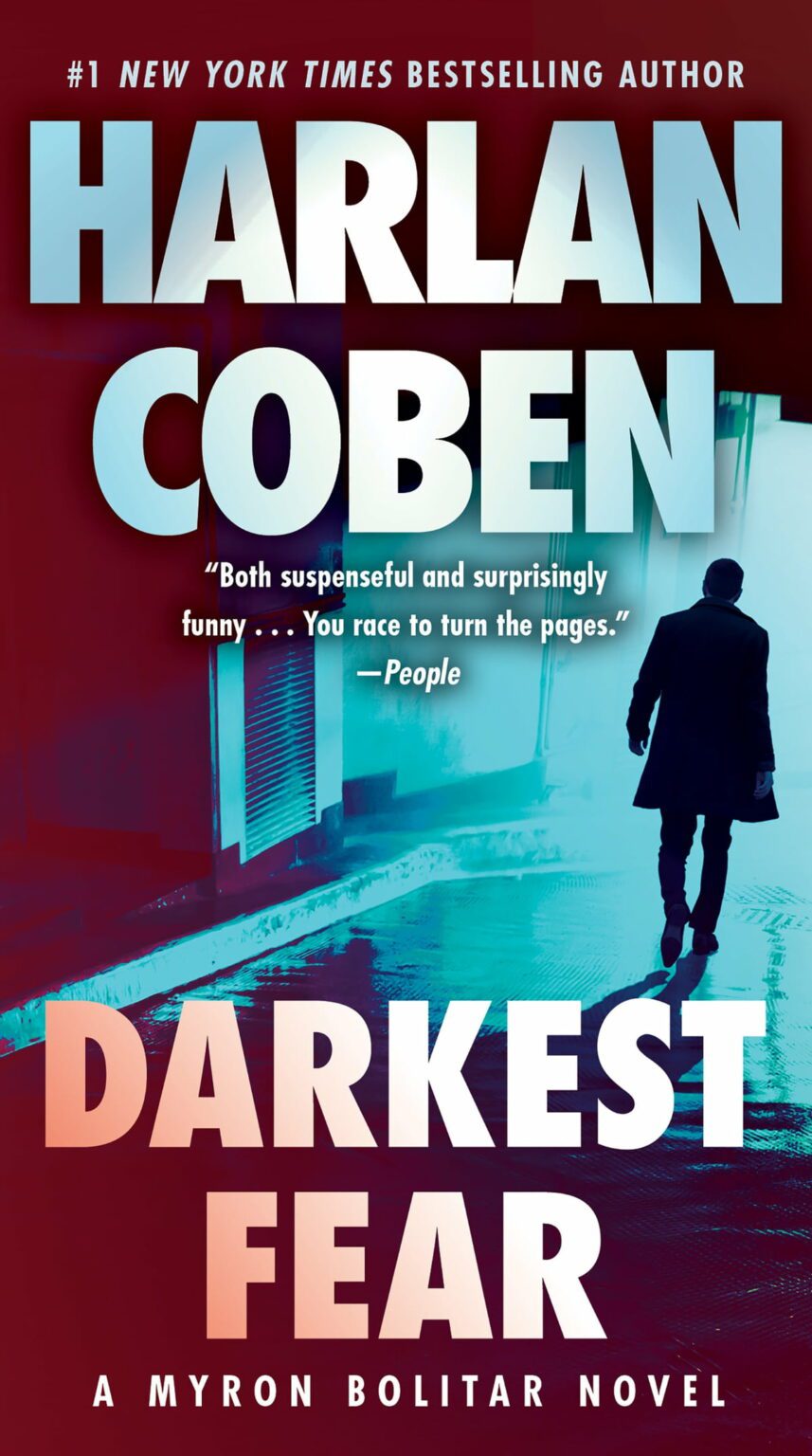 7. Darkest Fear
Myron never saw it coming. A surprise visit from an ex-girlfriend is unsettling enough. But Emily Downing's news brings him to his knees.
Her son Jeremy is dying and needs a bone-marrow transplant — from a donor who has vanished without a trace. Then comes the real shocker: The boy is Myron's son, conceived the night before her wedding to another man.
Staggered by the news, Myron plunges into a search for the missing donor. But finding him means cracking open a dark mystery that involves a broken family, a brutal kidnapping spree, and the FBI.
Somewhere in the sordid mess is the donor who disappeared. And as doubts emerge about Jeremy's true paternity, a child vanishes, igniting a chain reaction of heartbreaking truth and chilling revelation.
---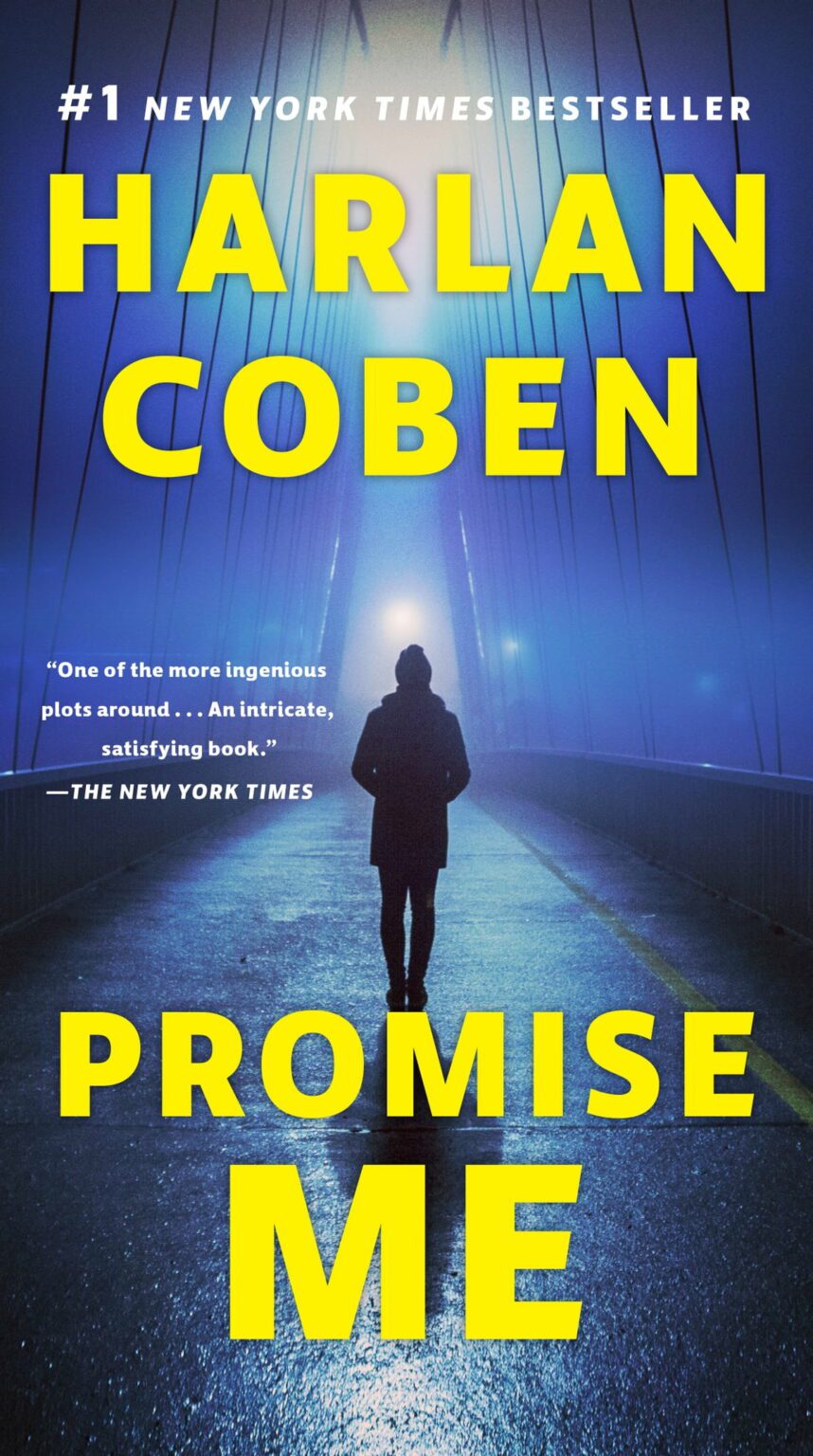 8. Promise Me
As the school year winds down, Myron Bolitar is determined to help keep his friends' children safe from the dangers of drinking and driving. So he makes two neighborhood girls promise him that if they are ever in a bind but are afraid to call their parents, they must call him.
Several nights later, the call comes at two a.m. The next day, a girl is missing and Myron is the last person who saw her. Racing to find her before she's gone forever, Myron must outrun his own troubled past and decide once and for all who he is and what he will stand up for…
---
9. Long Lost
Myron Bolitar hasn't heard from Terese Collins since their torrid affair ended ten years ago, so her desperate phone call from Paris catches him completely off guard. In a shattering admission, Terese reveals the tragic story behind her disappearance.
Her struggles to get pregnant, the greatest moment of her life when her baby was born…and the fatal accident that robbed her of it all: Her marriage, her happiness, and her beloved only daughter.
Now a suspect in the murder of her ex-husband in Paris, Terese has nowhere else to turn for help. Myron heeds the call. But then a startling piece of evidence turns the entire case upside down, laying bare Terese's long-buried family secrets…and the very real possibility that her daughter may still be alive.
In grave danger from unknown assailants in a country where nothing is as it seems, Myron and Terese race to stay a step ahead of Homeland Security, Interpol, and Mossad. Soon they are working at breakneck pace, not only to learn what really happened to Terese's long-lost little girl — but to uncover a sinister plot with shocking global implications.
---
10. Live Wire
When former tennis star Suzze T and her rock star husband, Lex, encounter an anonymous Facebook post questioning the paternity of their unborn child, Lex runs off, and Suzze — at eight months pregnant — asks Myron to save her marriage, and perhaps her husband's life. But when he finds Lex, he also finds someone he wasn't looking for: His sister-in-law, Kitty, who along with Myron's brother abandoned the Bolitar family long ago.
As Myron races to locate his missing brother while their father clings to life, he must face the lies that led to the estrangement — including the ones told by Myron himself.
---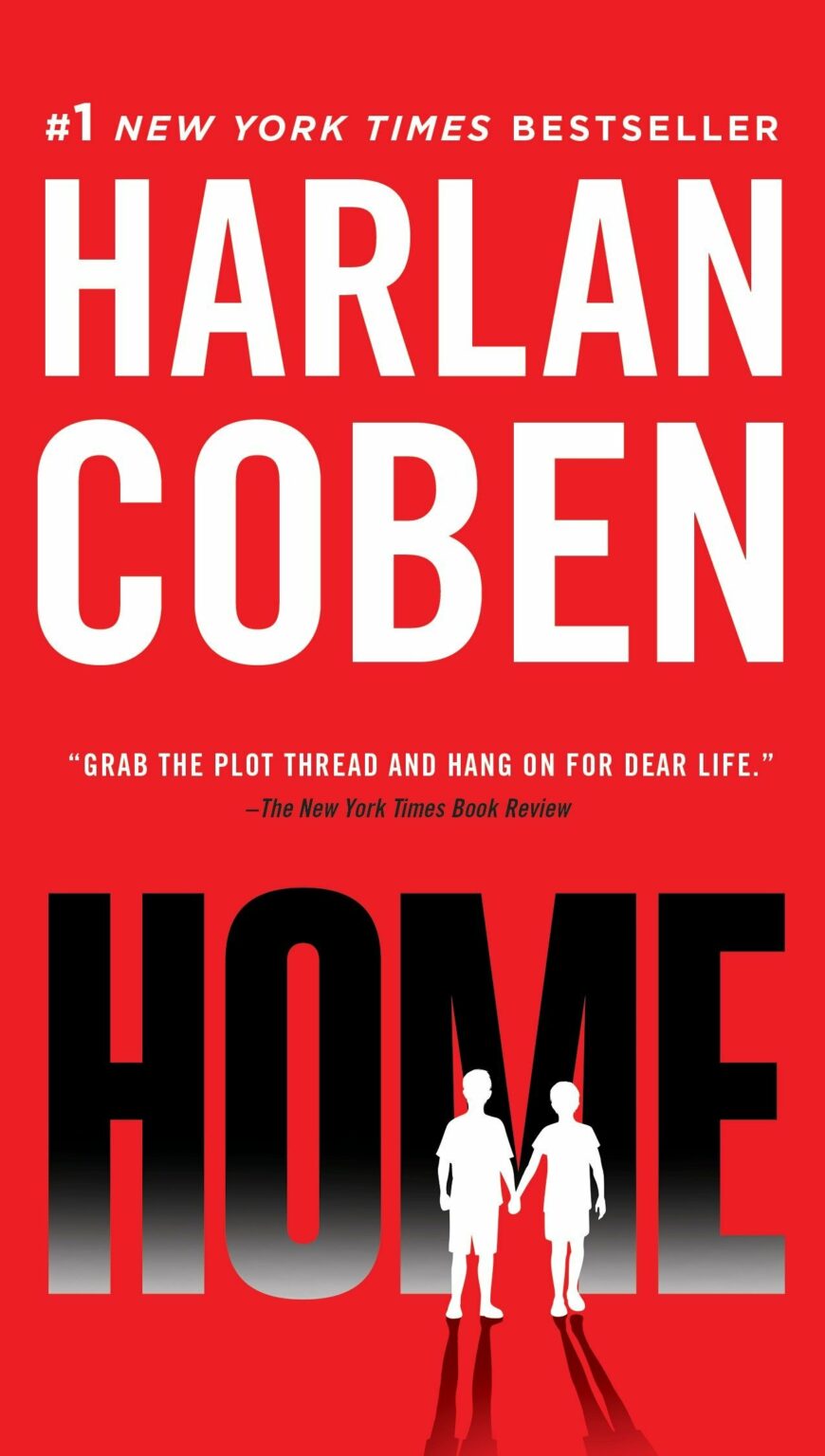 11. Home
A decade ago, kidnappers grabbed two boys from wealthy families and demanded ransom, then went silent. No trace of the boys ever surfaced.
For ten years their families have been left with nothing but painful memories and a quiet desperation for the day that has finally, miraculously arrived: Myron Bolitar and his friend Win believe they have located one of the boys, now a teenager.
Where has he been for ten years, and what does he know about the day, more than half a life ago, when he was taken? And most critically: What can he tell Myron and Win about the fate of his missing friend?
---
Final thoughts on Myron Bolitar books in order
The Myron Bolitar books in order are pacy, entertaining reads. Amidst the suspense and mystery of these Harlan Coben books there is also a wit and humor that draws readers in and keeps them enthralled.
More Mystery Suspense Resources