Before he became a bestselling novelist, Dick Francis had a robust career as a renowned steeplechase jockey and that experience features heavily in his writing. All of the Dick Francis books in order feature racing and its culture with a healthy dose of murder mystery.
His protagonists often have some injury that pushed them from the industry, which mirrors Francis's own experience. However, all of his murder mysteries are compelling with straight-forward prose and realistic, multi-faceted characters.
Who is Dick Francis?
Ever since he was a little boy growing up in Pembrokeshire, Wales he dreamed of becoming a steeplechase jockey, which is a dream he saw come to fruition, although not as long as he would have desired.
Francis came from a line of horsemen with his father being a show rider and a manager of hunting stables, while his grandfather was a farmer and a gentleman jockey. Francis himself was champion jockey in the 1953-1954 season and rode for the Royal Family. He won 345 races in nine years.
He rode for the Queen's horses from 1953 until 1957 when he was fired by the Queen Mother. Francis later said that he was so depressed following the termination that as he walked through Hyde Park he nearly flung himself into the Serpentine.
However, the Queen Mother was allegedly a fan of his books and he always gave her a special first edition. This is why Francis's books lack the usual sex and cursing that is typical of this genre, and apparently the Queen Mother even complained about the violence once.
There are also many rumors about the extent of his wife Mary's involvement in his books. An unofficial biography said that Mary wrote the books, which the couple denied. However, Francis said Mary helped him with the research for his books.
Following Mary's death in 2000, their son Felix Francis began helping Dick with research for his books. Dick Francis sadly died in 2010. His son has since picked up the reins and continued writing in his father's stead.
Collectively, Francis sold 60 million copies in 35 languages before his death. His books are unique in the sense that he does not have a recurring protagonist such as Sherlock Holmes or Hercule Poirot, instead he predominately wrote standalones.
Dick Francis Books in Order
Standalone Books
The first list of Dick Francis books in order is also the best place to begin reading his books. Below are all of his standalone books in order of publication, including the debut novel that solidified his career shift and future as a crime novelist.
Obviously as these are standalones they can be read in any order. However, in reading these Dick Francis books in order of publication you will see his growth and development as an author. This reading order would be best for any massive fan of Francis who intends to read all of his books.
This list of standalones also includes his brief pause from writing following the death of his wife, and his return with the help of his son Felix. The final book on this list was written by Felix Francis following Dick's death in 2010.
Sid Halley Books
This is the first of the two series Dick Francis wrote during his lifetime and also features a continuation from his son. These books follow Sid Halley who had to leave his steeplechase jockey career behind following an injury that left him with only one hand. He then joins a detective agency as a private investigator and this is where the series begins.
Kit Fielding Books
Then the second series by Dick Francis is a duology that follows Kit Fielding. He is a championship steeplechase jockey and amateur sleuth. The first book follows him investigating a familial blood feud and then the second book follows him investigating the death of multiple race horses.
Break In (1985)
Bolt (1986)
Jefferson Hinkley Books
These three books were all written by Felix Francis in the style of his father invoking a similar voice and using similar themes and tropes. This trilogy follows undercover investigator Jeff Hinkley.
In the first book he has been assigned by the British Horseracing Authority to look into the activities of a suspicious racehorse trainer. However, as he's tailing his suspect, he witnesses a gruesome murder.
Then, multiple horses test positive for drugs and someone starts making demands. Now it's more important than ever that Jeff find the perpetrator.
Damage (2014)
Front Runner (2015)
Triple Crown (2016)
Dick Francis Books by Felix Francis
In addition to the five books already mentioned, Felix Francis has written an additional six books in the style of his father, which we have included here.
Nonfiction Books
During his lifetime Dick Francis also wrote three nonfiction books. The Sport of Queens was the very first book following his retirement from being a steeplechase jockey. All are now out of print, but used copies may be available.
The Sport of Queens: The Autobiography of Dick Francis (1957) (Out of Print)
The Racing Man's Bedside Book (1969) (Out of Print)
A Jockey's Life: The Biography of Lester Piggot / Lester (1986) (Out of Print)
Short Story Collection
Dick Francis also wrote one short story collection that features his voice and tone for murder mysteries in a shorter format.
Field of Thirteen (1998)
Anthologies
Finally, Dick Francis also contributed to two anthologies during his lifetime. These are also now out of print, but you may be able to track down second-hand copies.
Great Stories of Mystery and Suspense (1981) (Out of Print)
1st Culprit (1992) (Out of Print)
Summary of Dick Francis Books in Order
With more than 40 books written by Dick Francis, and more than another dozen written with or by his son, there are many ways that you can begin reading the Dick Francis books in order.
However, if you wish to see his growth and development as an author, reading his standalones first is the best way to experience his writing. So, below you will find the summaries for his ten standalone novels in publication order. This will help you get a feel for the tropes that Francis frequently uses in his writing.
---
1. Dead Cert
Steeplechaser Alan York knows well the dangers of the sport. But when his best friend and rival Bill Davidson takes a fall in the middle of a race and doesn't get up again, Alan discovers it was no accident. Someone rigged a tripwire to take down the running horse.
The more Alan investigates, the more he suspects that there is more to the plot than just murderous horseplay. But even as he approaches the finish line to this mysterious race, those responsible for his friend's death are already planning for Alan to have a mysterious accident of his own…
---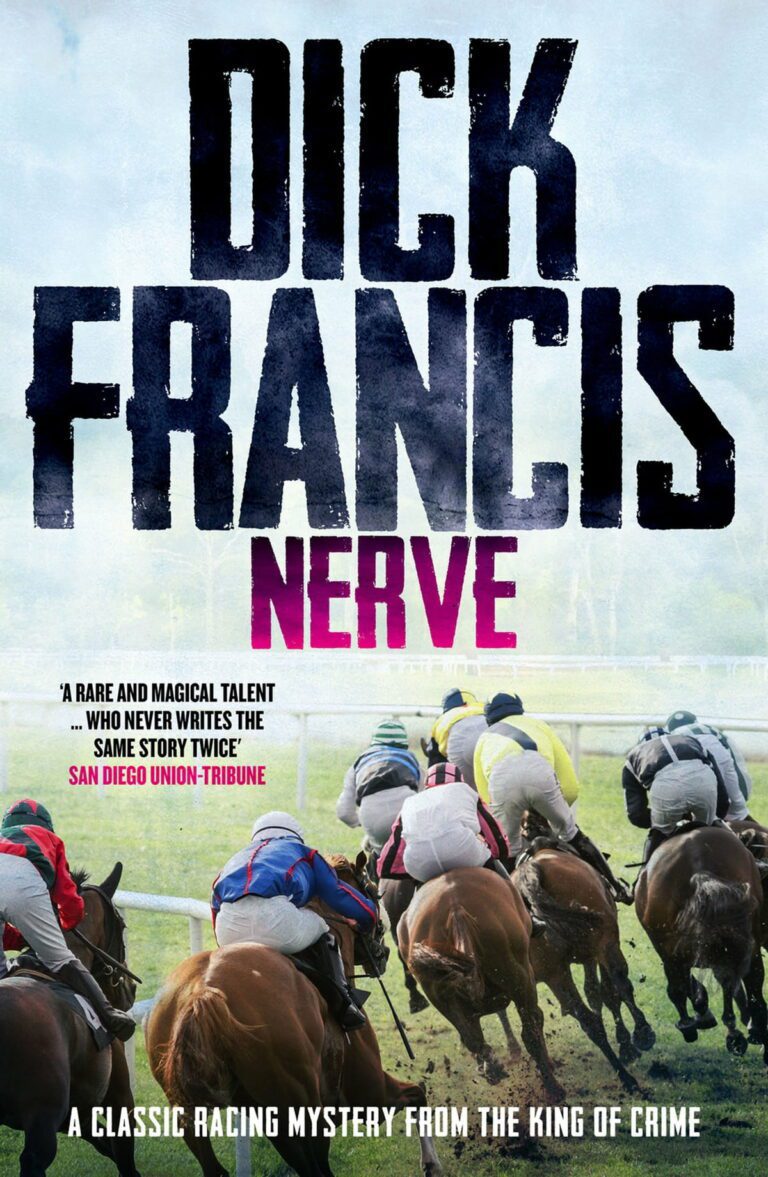 2. Nerve
Rob Finn was a bit of a misfit: A struggling young jockey in a family of accomplished musicians, a man in love with a beautiful woman who wouldn't have him. He suddenly looked like a rider who had lost his nerve. Could it be, though, that the horses were unusually sluggish, and that there was something more sinister attempting to sabotage him…?
---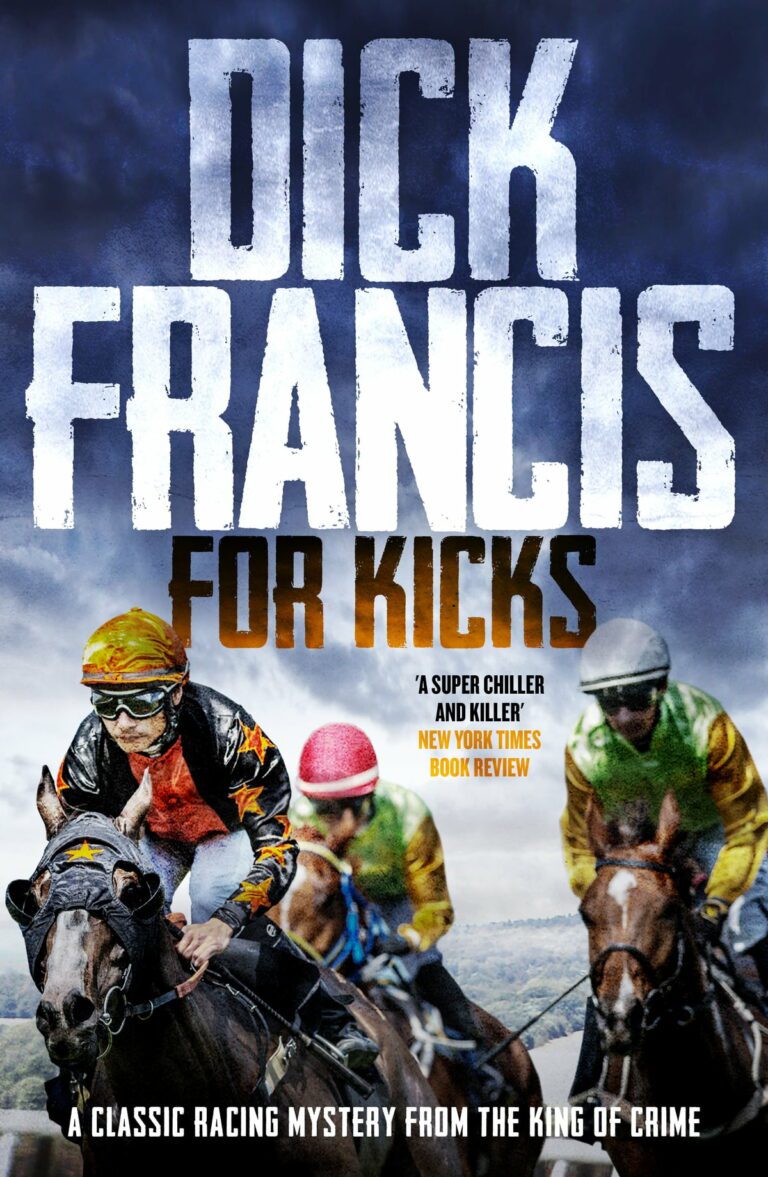 3. For Kicks
Australian horse breeder Daniel Roke had resisted the exorbitant sum of money offered by a suave Englishman to investigate a scandal involving drugged racehorses.
But after another investigator dies mysteriously, Roke agrees to fill his shoes, and learns that men who would give drugs to horses are capable of doing much worse to human beings…
---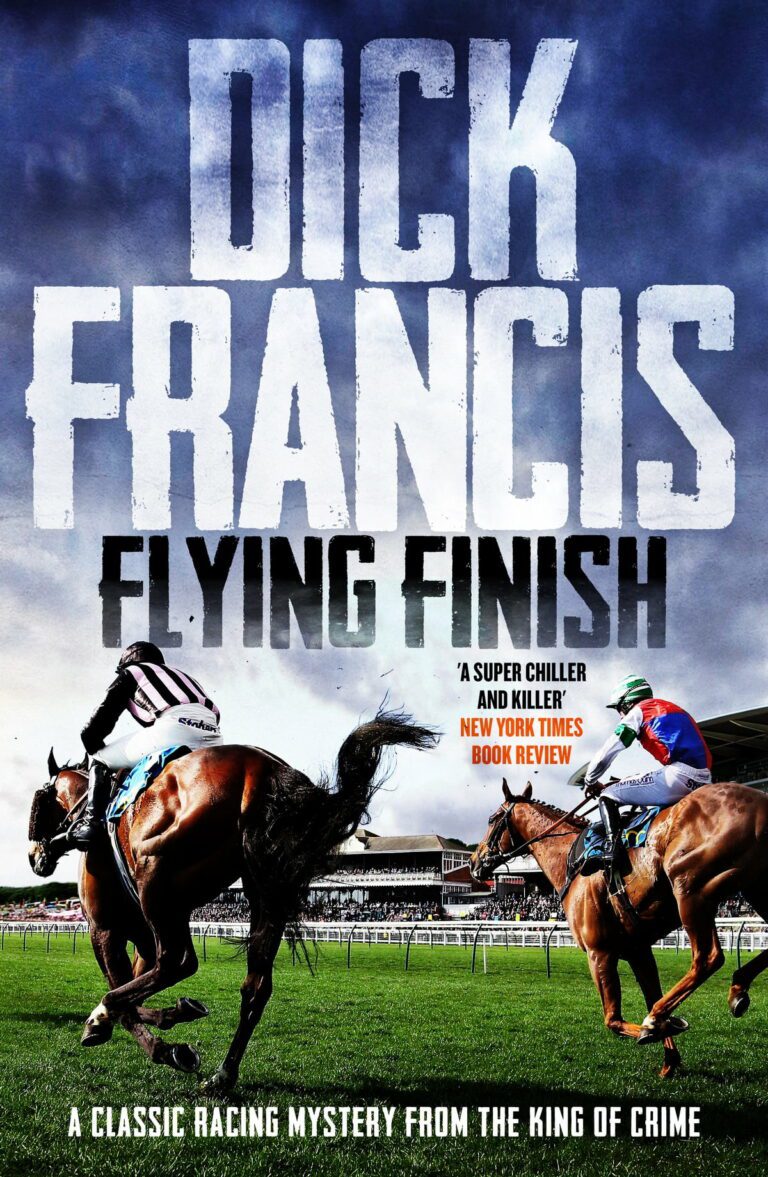 4. Flying Finish
The youngest child of rich, neglectful parents, Henry Grey was occasionally accused of being an overgrown brat. But all Henry wanted was a career that would bring him some genuine fulfilment, a little adventure, and a chance to prove his true character. So he decided to take a dirty demanding job transporting racehorses by air, much to his snobbish family's horror.
And when he discovered that he was actually transporting something altogether different, he had to call upon every ounce of resourcefulness he had to land with his life intact…
---
5. Blood Sport
With only his tormented past for company, Gene Hawkins is restlessly facing three lonely weeks of vacation. So when his boss asks for his help to help millionaire Dave Teller locate a missing priceless breeding stallion he accepts, against his better judgement.
But he gets more action than he bargains for when he draws the attention of his boss's daughter, advances from Teller's socialite wife, and the deadly attention of the horse thieves who would be more than happy to put Hawkins out to pasture, permanently…
---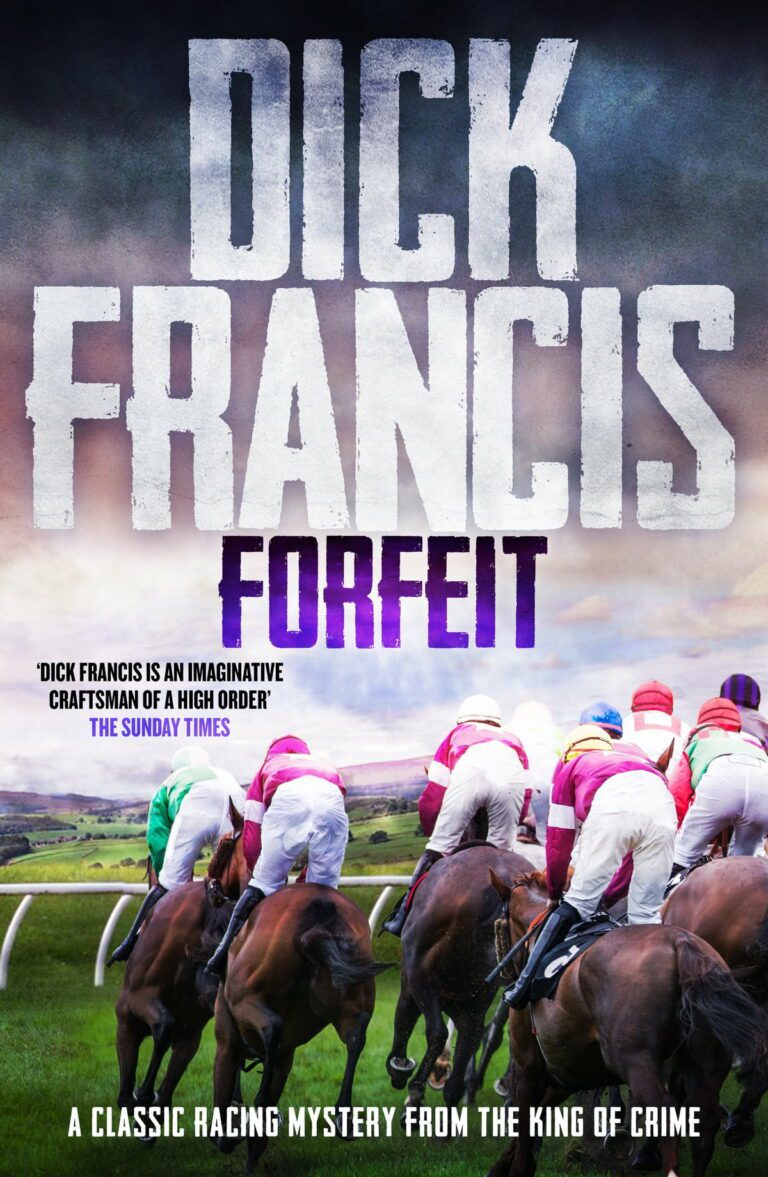 6. Forfeit
When reporter Bert Chekov falls to his death, his colleague James Tyrone is suspicious. Chekov's column had recently recommended some "can't-lose" horses, who then wound up out of the running on race day.
Tyrone thinks he can prove it was murder, but he may not live to tell the tale. Because as the dead man has already made clear, there's no such thing as a sure thing…
---
7. Enquiry
A closed-door enquiry has found Kelly Hughes guilty of the lowest crime imaginable by a horse racer, throwing a race for money. He's been framed, his reputation is scarred, he's been banned from racing, and there's nowhere to turn for help.
But that doesn't mean he has to take it. He's begun his own investigation to uncover the people who ruined his career, and to find out why they want him off the track. But when the enquiry gets too personal, asking the wrong questions might just get him killed.
---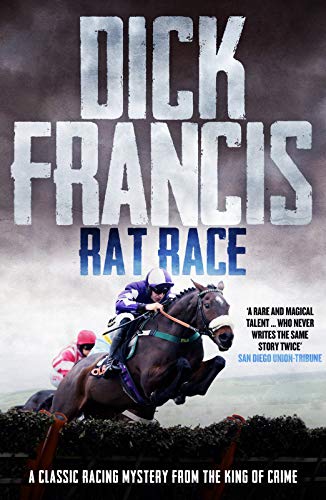 8. Rat Race
Hired to fly four racing buffs to the track, pilot Matt Shore expects it will be the kind of job he likes: Quick and easy. That is until he's forced to make an emergency landing just minutes before the plane explodes.
Luckily nobody is hurt, but it isn't long before Matt realizes that he's caught up in a rat race among violent criminals, who are dead set on putting anyone who stands in their way on the wrong side of the odds.
---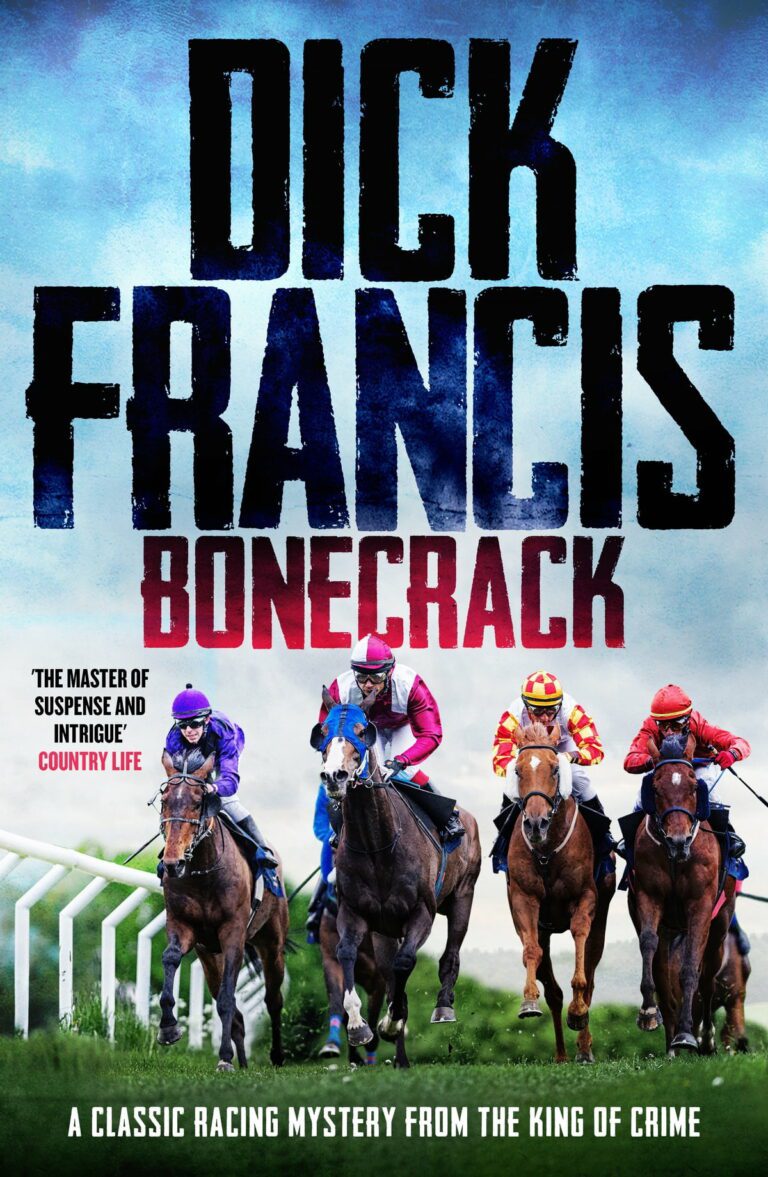 9. Bonecrack
In the middle of the night, two masked men break into Neil Griffon's home and abduct him. He quickly discovers that unless he agrees to their unreasonable demands, they will destroy his father's precious horse and racing stable, and ultimately Neil himself.
Returned to his father's stables, he must find a way to bring down these criminals, because having to choose between his integrity and his life is no choice at all…
---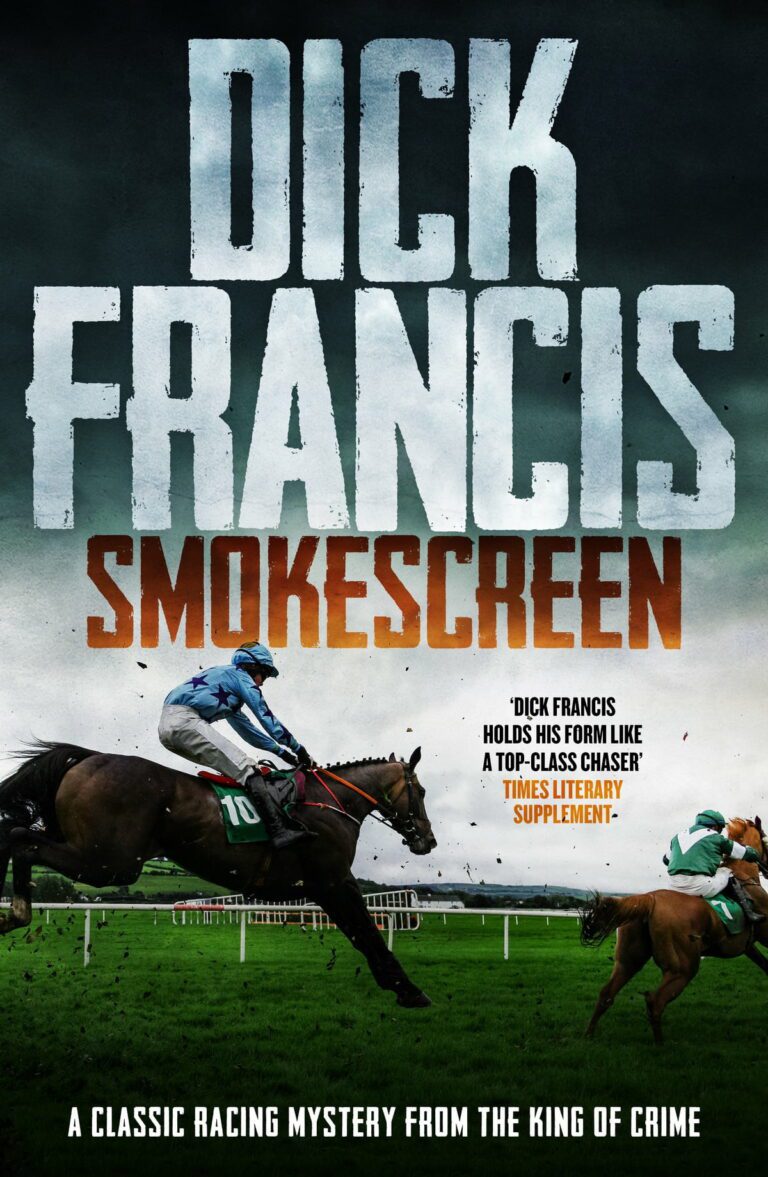 10. Smokescreen
Edward Lincoln may be a worldwide superstar who plays daring detectives on the big screen, but in reality he's just an ordinary man.
Unfortunately, his ailing friend doesn't seem to think so, and now he's come to South Africa to investigate who's been tampering with her racehorses. But it isn't long before he realizes he must go face-to-face with a killer, and give the performance of his life to save his life…
---
Final thoughts on Dick Francis books in order
Since the majority of Dick Francis's books are standalones, it is possible to read most of the books in any order. However, it is remarkable how Francis followed up success after success after his debut, so reading all the Dick Francis books in order of publication is a fun way to ensure you tick off all the books in his bibliography and witness his evolution as an author.
More Crime Mystery Resources