The Allen Eskens books in order combine crime procedurals with high-stakes murder mysteries. Each of his books can be read as a standalone, however, they're connected through shared characters and community.
About Allen Eskens
Before he became an author, Allen Eskens worked as a criminal defense attorney for many years. While he always had a creative side, he never planned on writing mysteries, but his experience as a criminal defense attorney pulled him towards the genre.
The author Dennis Lehane also influenced the direction his writing took. While Eskens says the crime is important to his overall story, he wants his mysteries to tell another story too that will stir a reader's emotions. In reading Lehane, Eskens saw how mystery novels can tell a character story and that is what he strives to do with his writing.
Eskens grew up in Missouri before attending college in Iowa. He then transferred to the University of Minnesota for journalism and continued his education at Hamline studying law.
But it was while he was in the first grade that he was told he daydreamed too much. That is still how he comes up with his story ideas, letting an idea take shape in his mind before determining if there is enough there for a book.
He also has a background in theatre, which helps shape the way he writes too. Similarly to Lehane's writing, Eskens loves the way playwrights can use their words and then actors can make people feel something.
His debut, The Life We Bury, won a Barry Award for best paperback original as well as being a finalist for an Edgar Award, a Minnesota Book Award, and an International Thriller Writers Award.
Eskens lives in Minnesota with his wife. When he is not writing, he enjoys fishing, playing cards, and going to the theatre.
Allen Eskens Books in Order
Eskens describes his books as not being a series, but rather that the books are character arcs that revolve around a small community. So, these books are not quite standalones as there are some which feature the same main character as part of their arc.
For example, Max Rupert as a three-book story arc. Joe Talbert is another frequently recurring character.
Therefore, the best reading experience for these books is to follow the publication order. This way you will not stumble across any accidental spoilers and your understanding of this community will expand in an orderly fashion.
That's because while each book features a new mystery, the character arc and evolution greatly builds upon the previous installment.
A Summary of Allen Eskens Books in Order
Below you will find the summaries of each of the Allen Eskens books in order of publication. Spoilers for previous books have been kept to a minimum; however, there may still be minor spoilers in the summaries below. So, proceed with caution if you have never read these books before.
---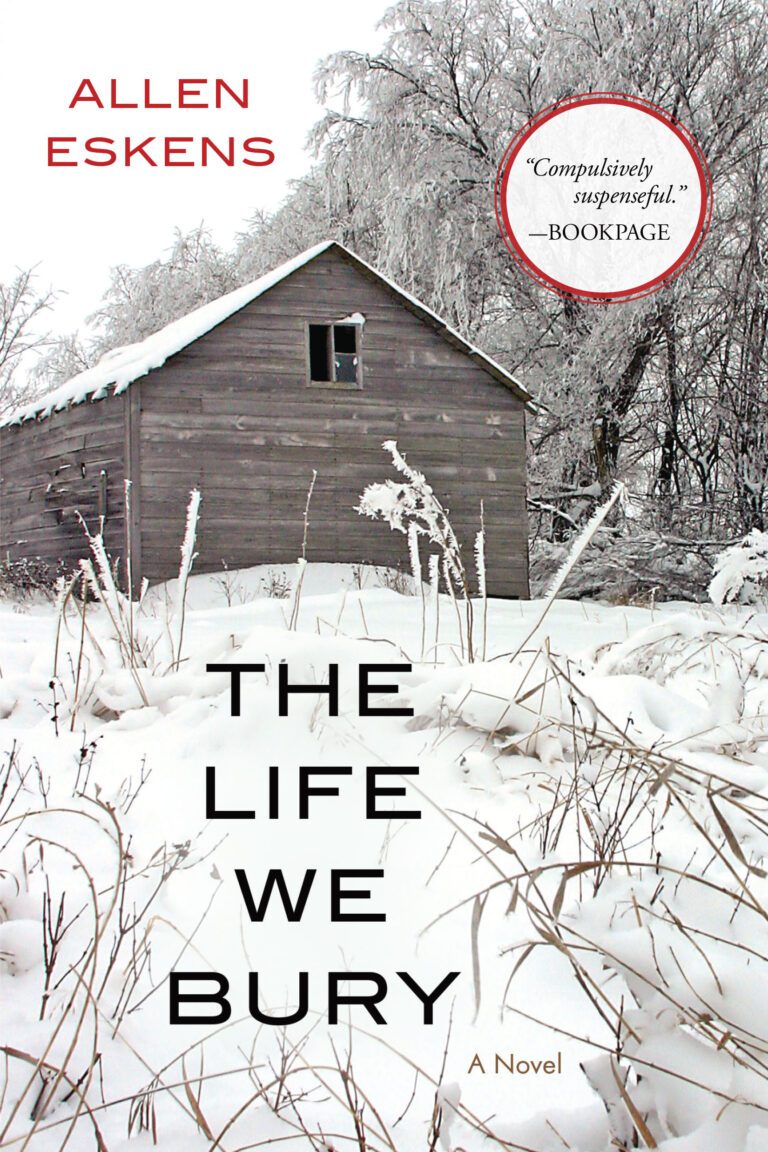 1. The Life We Bury
Joe Talbert needs to interview a stranger to write a brief biography about them for a college writing assignment. He finds his subject at a nearby nursing home, but after he meets Carl Iverson, his life will never be the same.
Carl is dying with only a few months left to live, but the Vietnam veteran is also a convicted murderer. He's received a medical parole to live out his last days at a nursing home after thirty years in prison for rape and murder.
But Joe cannot reconcile Carl's heroic efforts in Vietnam with his despicable crimes. With the help of his skeptical neighbor, Lila, Joe begins to dig into Carl's case. He is hamstrung by his family and as he gets closer to the truth it becomes uncertain whether Joe will be able to escape the fallout.
---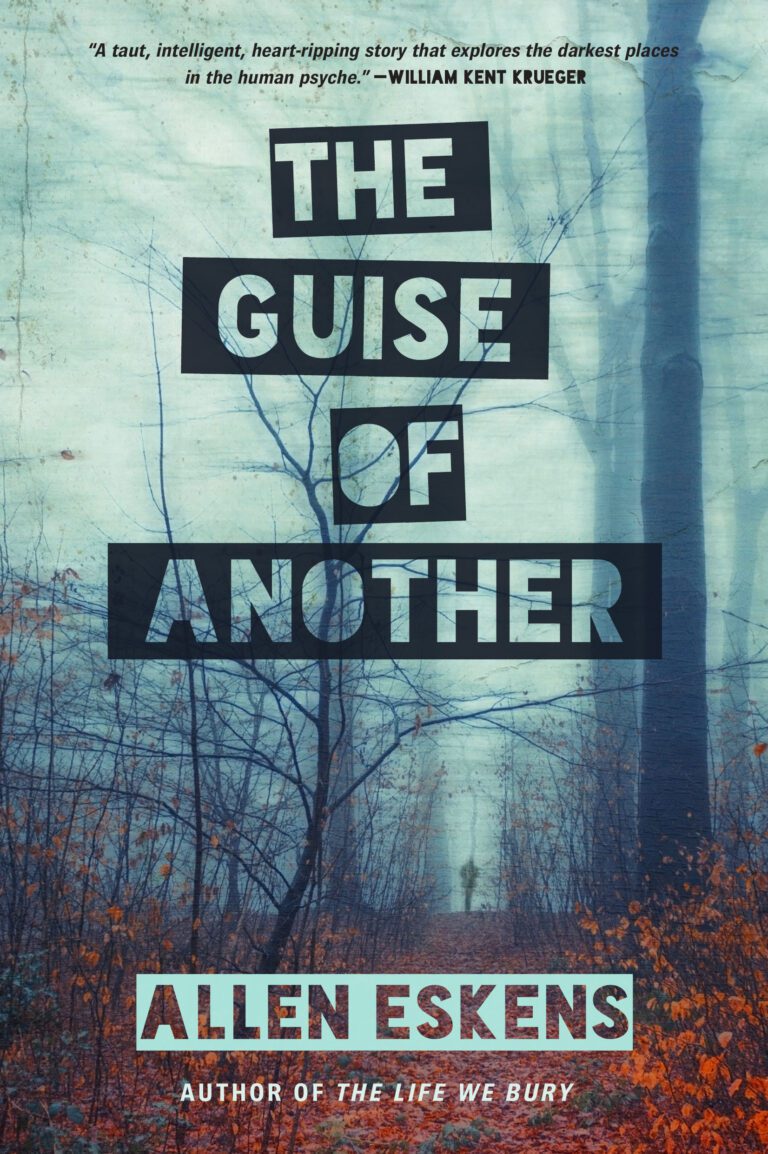 2. The Guise of Another
Alexander Rupert's life is in a downward spiral. The Minnesota detective and Medal of Valor winner is under subpoena by a grand jury on suspicion of corruption.
Following his subpoena, he's been moved to the Frauds Unit, but is ostracized by his coworkers. He is also fearful that his wife might be having an affair. However, Alexander may find salvation if he can discover the identity of James Putnam.
It is a complex case of identity theft and the deeper he digs, the more dangerous it becomes. That's because his investigation has attracted the attention of Drago Basta, an assassin who has been searching for James Putnam for years. Alexander's last hope may be his older brother Max.
---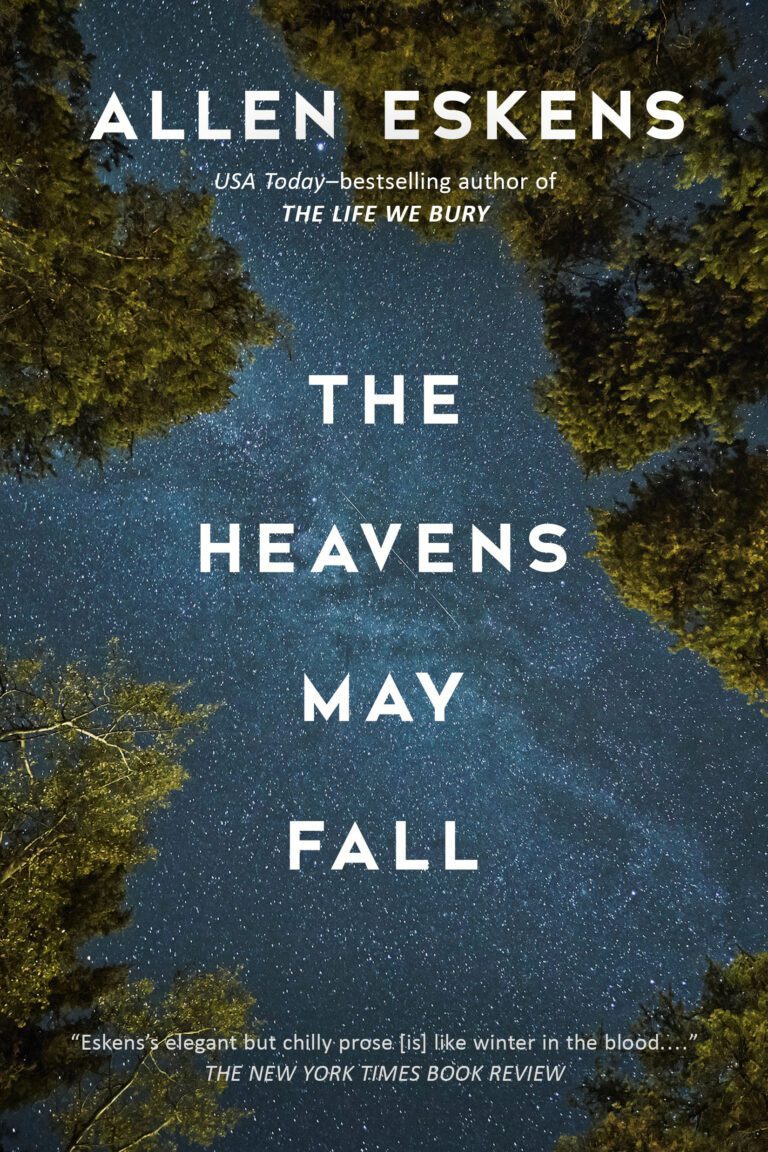 3. The Heavens May Fall
Detective Max Rupert is sure that Jennavieve Pruitt was murdered by her husband. But Max's attorney friend, Boady Sanden, is representing the husband, Ben, and is equally adamant his client is innocent. As a result, their friendship is being pushed to a breaking point.
To make matters more complicated, the case is stirring up old memories for Max, who is still struggling with his wife's death four years ago. Meanwhile, Boady hasn't taken on a defense case since he failed to save an innocent client. Both will have to confront their personal struggles on this case.
---
4. The Deep Dark Descending
Homicide Detective Max Rupert has never fully accepted his wife's death, even though it was because of a hit-and-run accident. Then he discovers Jenni was actually murdered and he must determine what to do with this new information.
He must fight his vengeful impulses in order to hunt down those responsible as a law enforcement officer. Max always considered himself a decent man, but his anguish and desire for retribution is clouding his judgement. His struggle between revenge and justice will come to a head at a frozen lake on the US-Canadian border.
---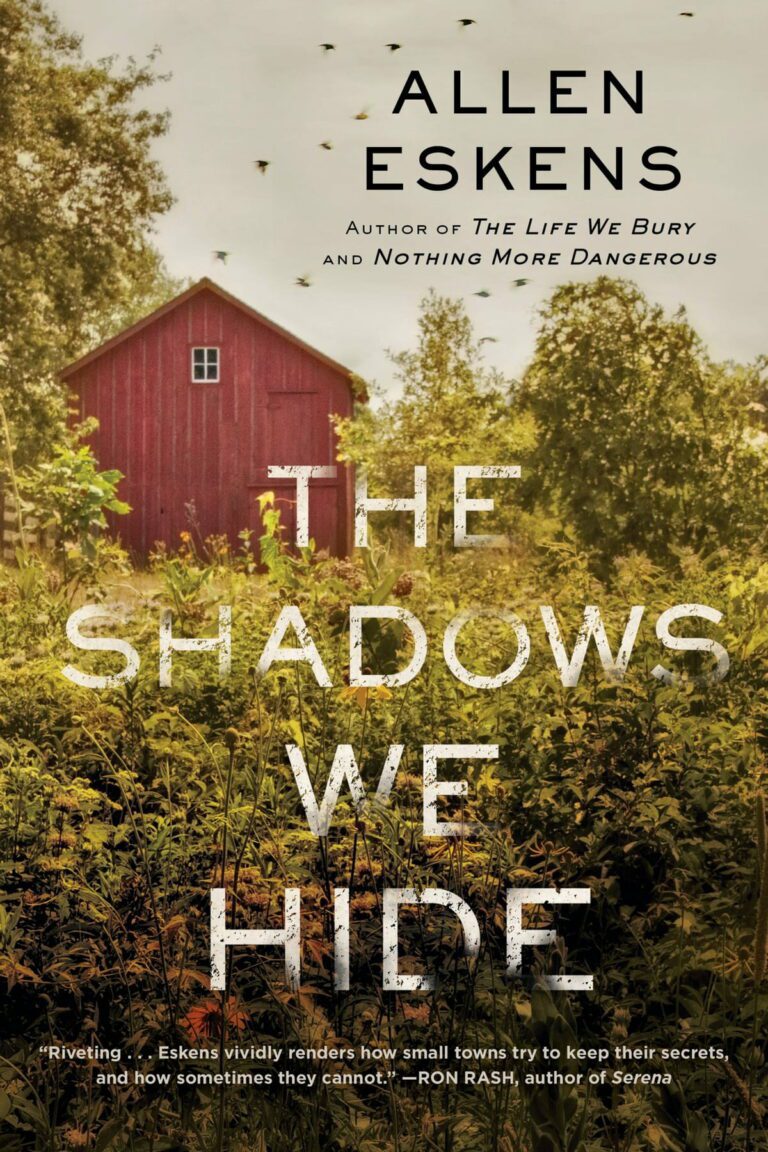 5. The Shadows We Hide
Joe Talbert, Jr. has never met his father. But as a young reporter for the Associated Press in Minneapolis, he finds a story about the murder of a man named Joseph Talbert. He is curious as to whether the man might be his father, so Joe travels to the small town in southern Minnesota.
However, no one in the town has much good to say about the dead man. It turns out Joseph Talbert was a lowlife who squandered his wife's inheritance after she died, which might now rightfully be Joe's.
So begins Joe's investigation into his own family history, but his quest threatens to put Joe into a grave of his own.
---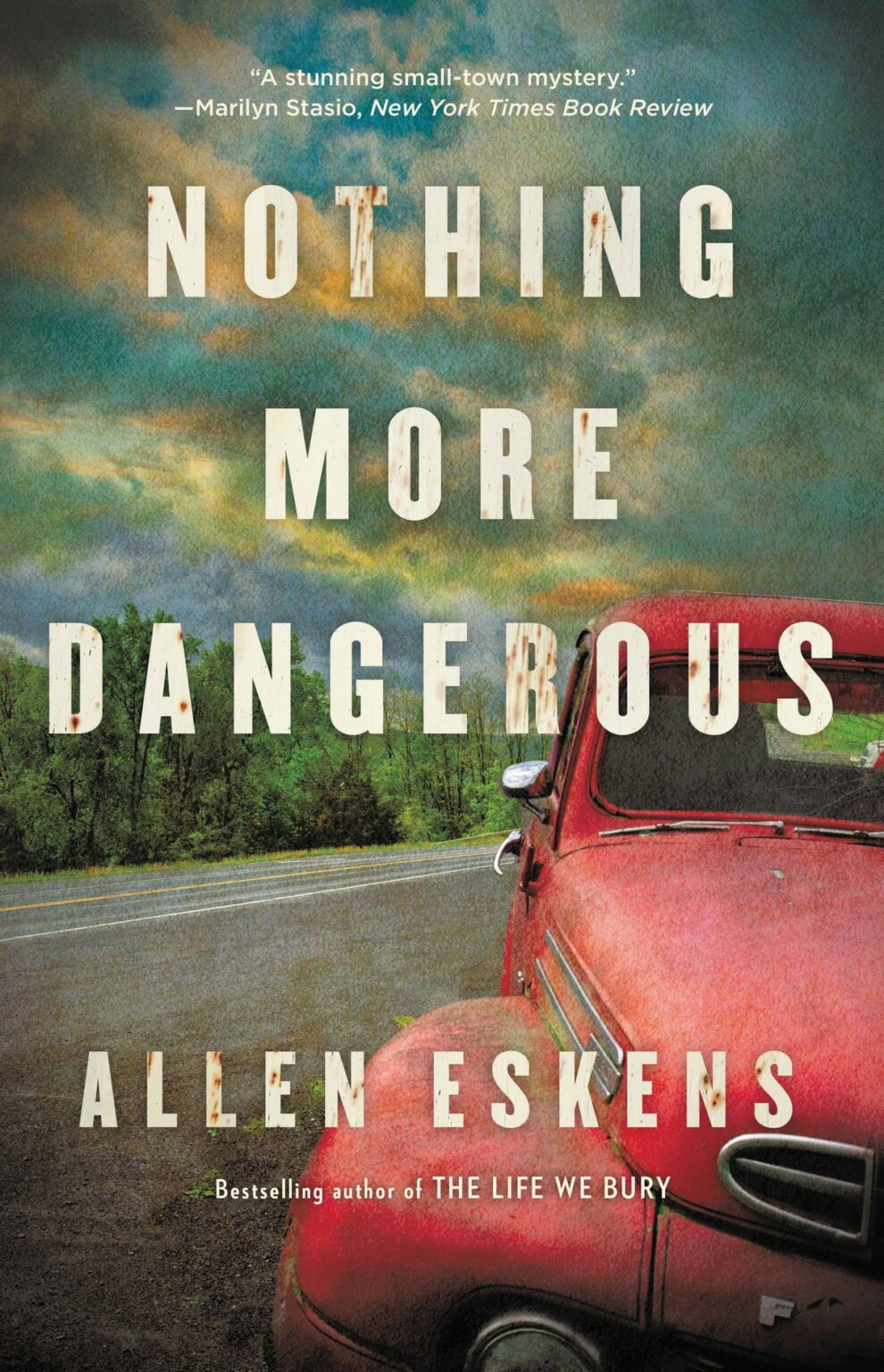 6. Nothing More Dangerous
Boady Sanden cannot wait to escape his hometown of Jessup, Missouri. He's either being pushed around or ignored at St. Ignatius High School and he longs to leave the Ozark hills behind him. Then a new family moves in across the road.
As Boady gets to know the Elgins, a Black family in a community where othering is rife, his understanding of the world around him changes. There are secrets hiding in plain sight all around him, but the biggest concerns the disappearance of Lida Poe.
She was an African-American woman who worked at the local plastics factory keeping their books. The rumor is that when she disappeared, so did thousands of dollars from the company. Once the truth of her disappearance becomes apparent, Boady begins to see the lines of race and class that bind and divide his hometown.
---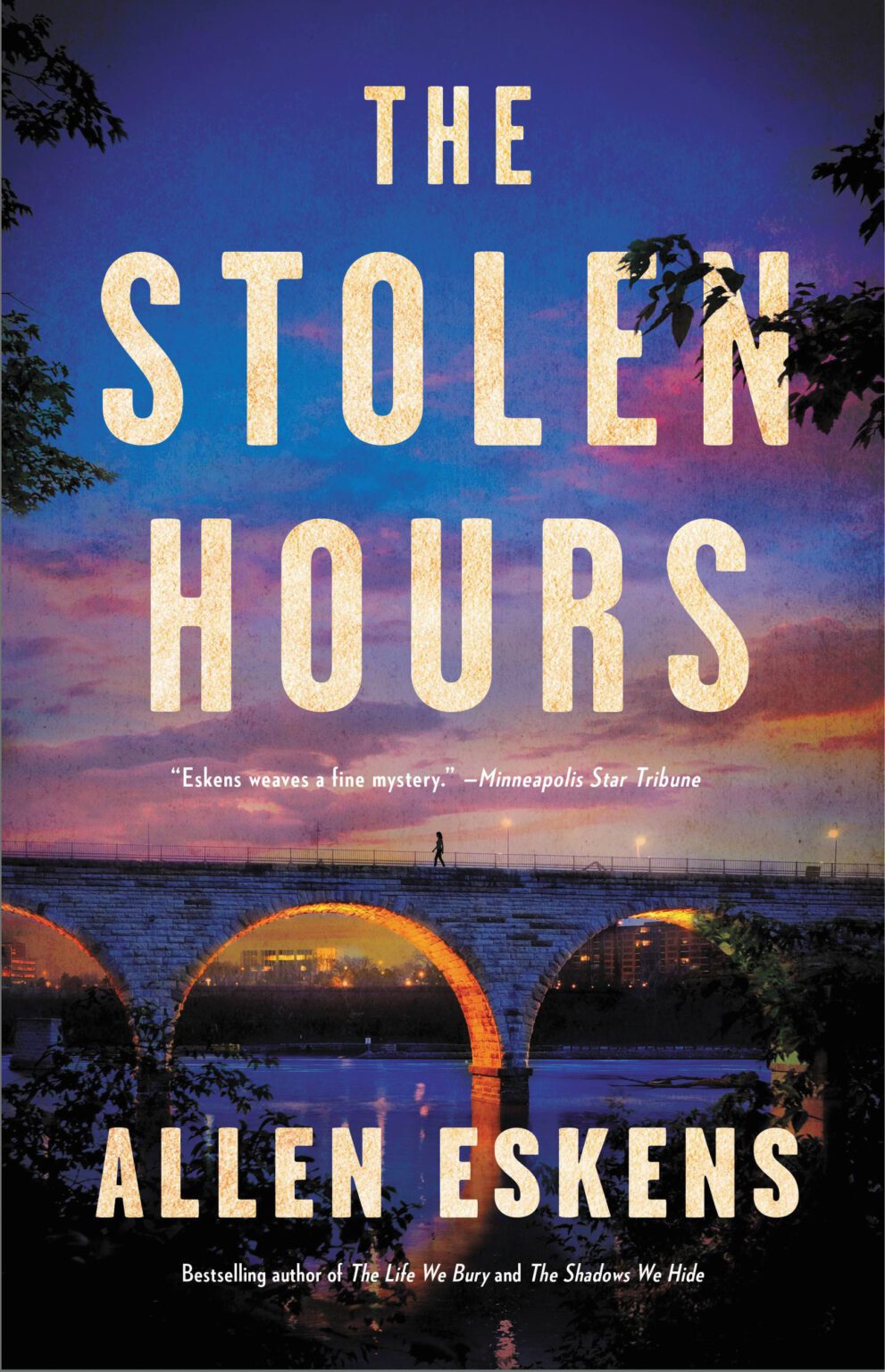 7. The Stolen Hours
Lila Nash is on the cusp of achieving her dream job and has a happy life with her boyfriend Joe Talbert. But her job as a prosecutor under the Hennepin County Attorney becomes much more personal than anticipated when a woman is pulled out of the Mississippi River barely alive.
The police suspect Gavin Spenser as the assailant, but it appears that he saw this investigation coming and has carefully prepared as the evidence runs thin. However, Lila is determined to bring him to justice.
She will have to battle her own personal demons from an attack eight years ago as well as her vindictive new boss. The clock is ticking, and it will take everything Lila has to outsmart this killer.
---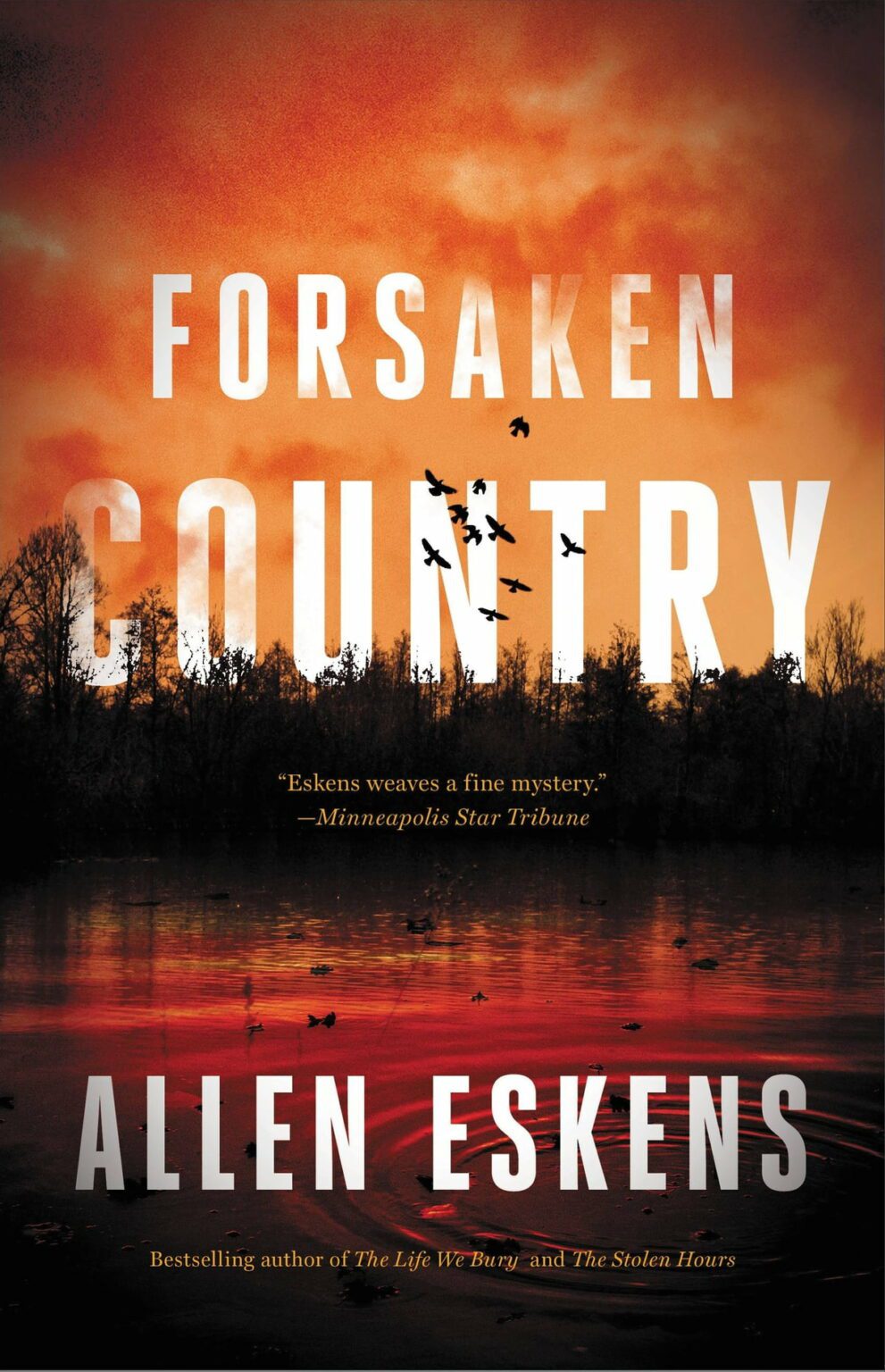 8. Forsaken Country
Max Rupert left his job as a homicide detective to seek out solitude as he grieves for his wife and comes to terms with the guilt he carries. But then Lyle Voight, the former local sheriff, comes seeking his help. Lyle's daughter Sandy and his six-year-old grandson Pip have gone missing.
Lyle believes Sandy's ex-husband is behind their disappearance, but the new sheriff refuses to investigate. So, Max reluctantly begins to look into things, and it doesn't take long for him to become convinced something is very wrong.
However, Reed becomes even more slippery the closer they get to the truth. Then he makes a break for the Boundary Waters wilderness with young Pip in tow.
---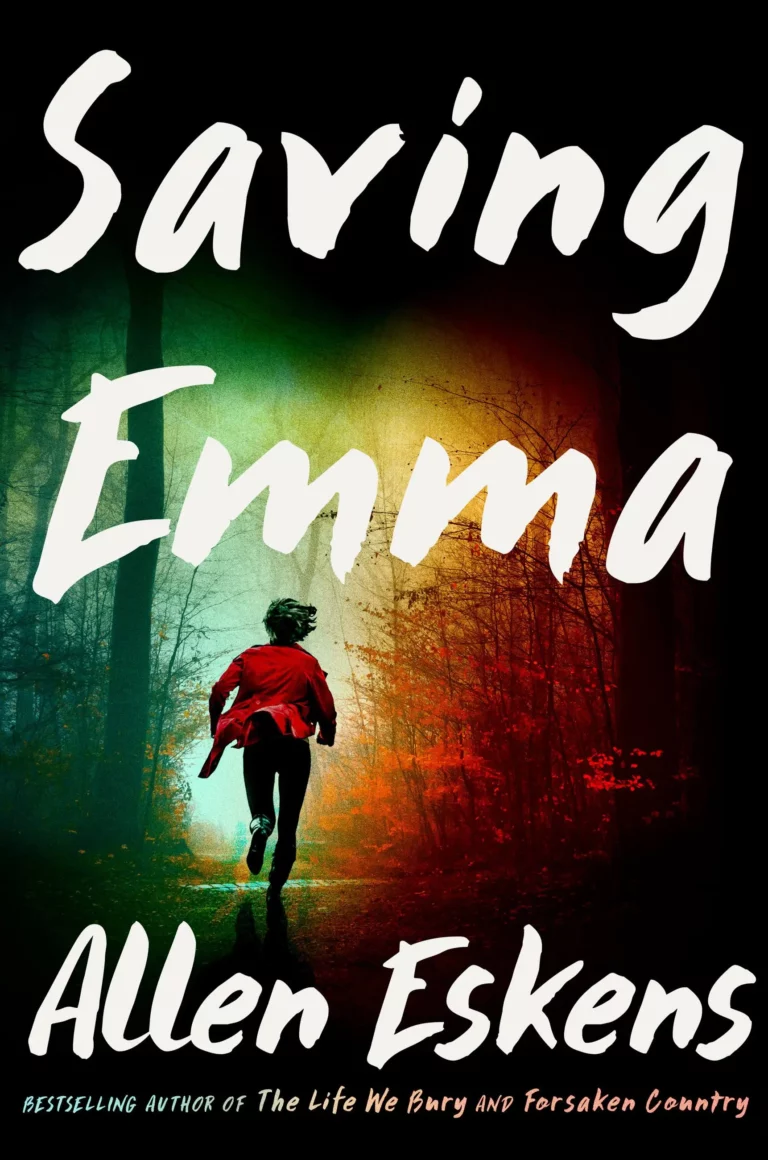 9. Saving Emma
Elijah Matthews has been in a psychiatric hospital for four years since his murder conviction. Boady Sanden agrees to look at Elijah's file as part of his work for the Innocence Project, but he doesn't think there is much that he can do. Except he finds threads that connect Elijah back to Ben Pruitt.
Ben's daughter Emma lives with Boady and his wife Dee, but at fourteen years old she is becoming distant. Then she makes a choice that takes her far away from Boady and Dee. Now Boady must fight to save an innocent man and bring her home to save the family he loves.
This book has an anticipated publication date of September 19, 2023.
---
Final thoughts
Eskens brings his lived experience as a criminal defense attorney to his books to delve deeper into the drive and motivations of his characters. The Allen Eskens books can be read in any order. However, the best reading experience is to read the books in order of publication. This way you won't encounter spoilers for previous books.
More Mystery Thriller Resources