The Roald Dahl books have been a formative experience of many young readers for decades. Whether you were first drawn to Matilda, Charlie and the Chocolate Factory, or James and the Giant Peach can be telling about your personality long after your first read.
However, Dahl also wrote quite extensively throughout his life within the genres of adult fiction and horror. These titles have been included in our lists below, but we've kept them separate from his works for children as these more mature works may not be appropriate for young audiences.
About Roald Dahl
Roald Dahl was born in South Wales to Norwegian parents and did not immediately set out on the path to becoming an author. However, in a funny twist of fate, feedback he received from an English teacher while in school said he persistently wrote words meaning the opposite of what is intended.
After he completed his schooling, he decided to forgo university in order to see the world instead. He worked for the Shell Company in Mombasa, East Africa, before joining the Royal Air Force in 1939 as a fighter pilot.
Following an emergency landing that left him with lasting headaches and injuries, Dahl was stationed in Washington and it is there where he picked up the pen to write short stories. However, he said his favorite childhood authors were Charles Dickens, Rudyard Kipling, Frederick Marryat, and William Thackeray.
Dahl's books have sold more than 300 million copies around the world, but the author has not been immune to controversy. Dahl passed away in 1990 at the age of 74 from leukemia, but his estate and family issued an apology in 2020 on his behalf and the most recent controversy concerning Dahl was stirred up in February 2023.
That's because the publisher of Dahl's books and the Roald Dahl Story Company, which manages the copyright, were planning on editing passages in his writing that pertained to weight, mental health, gender, and race.
The public outcry was loud and swift, which caused a change of plans. Rather than altering all future publications, the decision was made to publish two editions: The new, edited version as well as the original text as part of "The Roald Dahl Classic Collection."
Roald Dahl Books
Children's Novels
The books that begin our list of everything Roald Dahl wrote are the ones for which he is most well-known. These are his iconic chapter books for young children. The below books contain the magical, mystical worlds that Dahl created with his beloved characters at their center.
Charlie Bucket Books
Most of the Roald Dahl stories are standalones, but his one exception is the Charlie Bucket duology, although this is much more commonly referred to simply by the title of the first book. Even if you have not read these Roald Dahl books yet, the idea of finding a golden ticket beneath your chocolate bar wrapper is one that has permeated popular culture.
There is also much discussion surrounding which of the movie adaptations is the best, with Timothée Chalamet soon to be joining Gene Wilder and Johnny Depp in the debate on the best Willy Wonka. Allegedly, Dahl was not a fan of the 1971 movie adaptation because he found it focused too much on Willy Wonka and shifted the attention from Charlie.
You should absolutely read Charlie and the Chocolate Factory before picking up its sequel, Charlie and the Great Glass Elevator.
Collections for Children
While he wrote more collections for children during his lifetime than the three Roald Dahl books below, these are the only three which remain in print. However, all of his titles which have since gone out of print are included further down below.
Revolting Rhymes (1982) (Poems)
Dirty Beasts (1983) (Poems)
Picture Books
Roald Dahl also published one picture book during his lifetime. He then had three more picture books published posthumously with another forthcoming.
Books for Adults
Of his more mature books, only one remains in print. This book follows the titular, roguish character as he recounts his exploits in life. Once again, this is a mature work which deals with adult subject matter.
My Uncle Oswald (1979)
Collections for Adults
While it is his chapter books for children that form much of Roald Dahl's legacy, it is his short stories for adults that form the largest portion of his bibliography. These stories are within the horror genre and featured in many collections and anthologies throughout the years.
Anthologies
Both during his lifetime and following it, Roald Dahl's work was collected into many anthologies. This list only includes the anthologies which are still in print.
The Price of Fear (1976)
Nonfiction
If you are to read any book from this list of Roald Dahl's nonfiction works, the first is the most recommended. That is because it is Dahl's first autobiography and will give you a revealing glimpse into his upbringing, early adulthood, and subsequent success as an author.
Out of Print
As previously mentioned, there are many Roald Dahl books which have gone out of print. It is still possible to find a second-hand copy of many of these books, so below is an accumulation of all those titles. These titles are a mix of stories, books, and collections, most of which are for adults.
This list begins with one of his first publications, which brought him much acclaim. The Gremlins was heavily influenced by his time in the Royal Air Force. That's because it is based on RAF folklore and superstition. Within the force, whenever something went wrong with their planes, gremlins were to blame.
A Summary of Roald Dahl Books
In a career that spanned more than 50 years, and continues long after his death, there are a lot of places to begin with Roald Dahl's writing. However, you cannot go wrong by starting with the classics for which he is most well-known. That's why we've included summaries to his most beloved children's books below.
---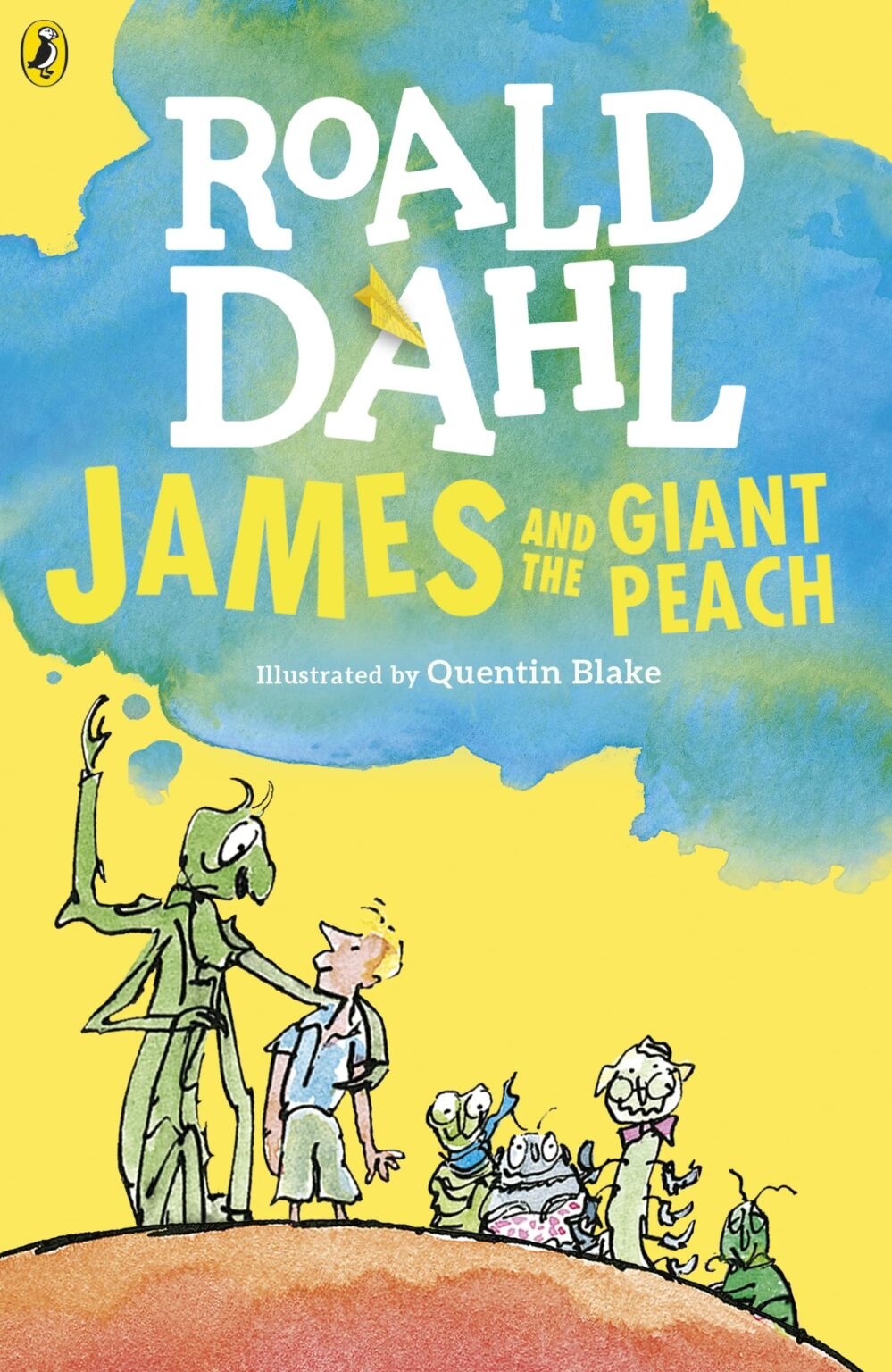 1. James and the Giant Peach
James Henry Trotter lives with two ghastly hags. Aunt Sponge is enormously fat with a face that looks boiled, while Aunt Spiker is bony and screeching. He's very lonely until one day something peculiar happens…
At the end of the garden a peach starts to grow and grow and grow. Then inside that peach are seven very unusual insects — all waiting to take James on a magical adventure. But where will they go in their Giant Peach, and what will happen to the horrible aunts if they stand in their way? There's only one way to find out…
---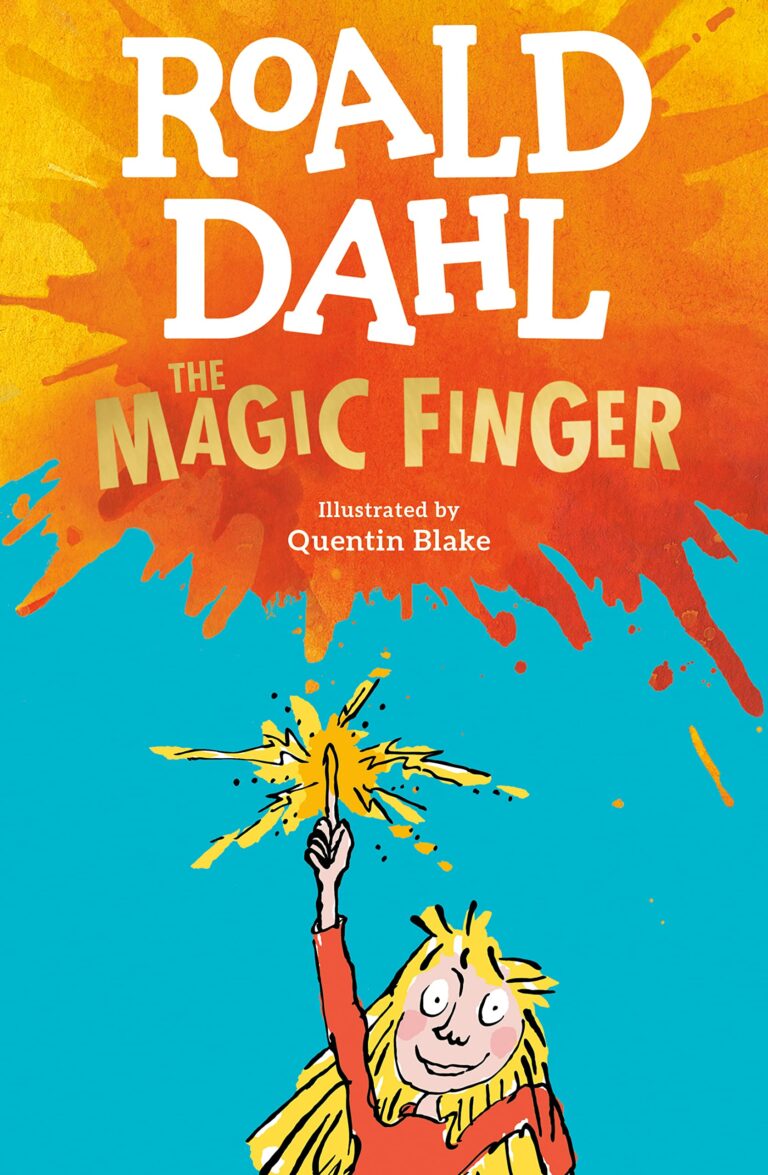 2. The Magic Finger
To the Gregg family, hunting is just plain fun. To the girl who lives next door, it's just plain horrible.
She tries to be polite. She tries to talk them out of it, but the Greggs only laugh at her. Then one day the Greggs go too far, and the little girl turns her Magic Finger on them.
When she's very, very angry, the little girl's Magic Finger takes over. She really can't control it, and now it's turned the Greggs into birds! Before they know it, the Greggs are living in a nest, and that's just the beginning of their problems…
---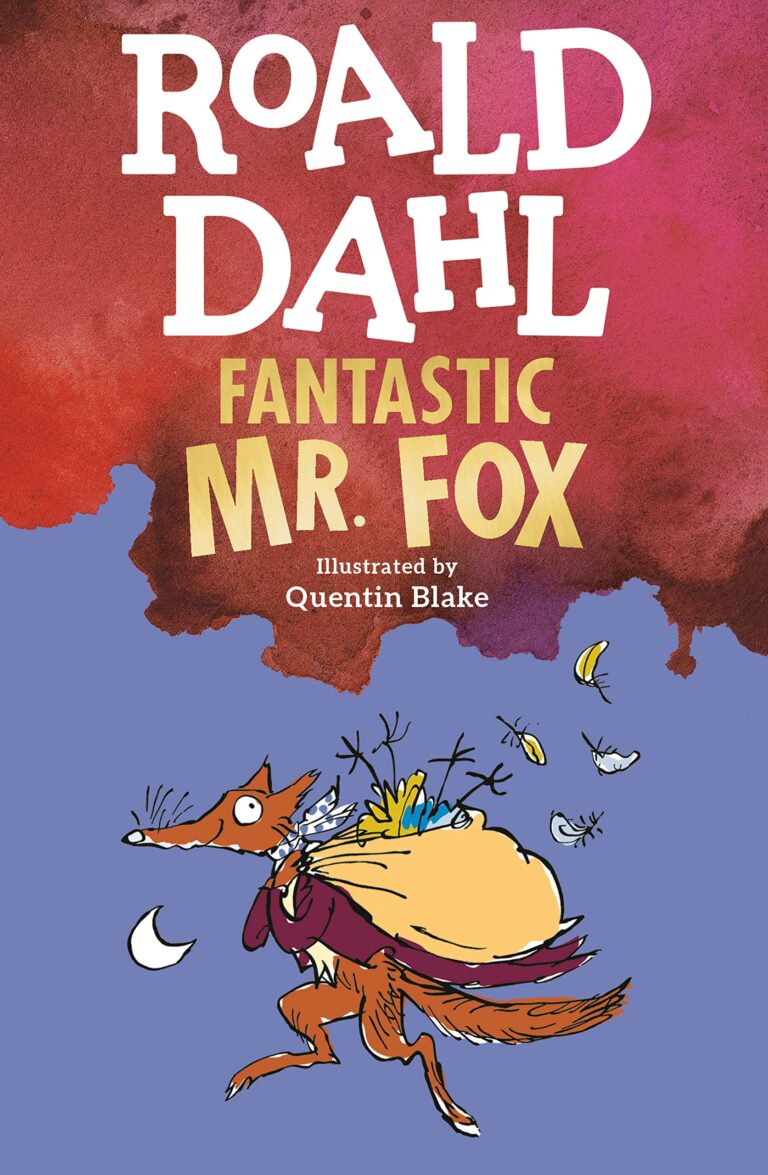 3. Fantastic Mr. Fox
Someone's been stealing from the three meanest farmers around, and they know the identity of the thief — it's Fantastic Mr. Fox! Working alone they could never catch him; but now fat Boggis, squat Bunce, and skinny Bean have joined forces, and they have Mr. Fox and his family surrounded.
What they don't know is that they're not dealing with just any fox — Mr. Fox would rather die than surrender. However, only the most fantastic plan can save him now.
---
4. Danny the Champion of the World
Danny has a life any boy would love — his home is a gypsy caravan, he's the youngest master car mechanic around, and his best friend is his dad, who never runs out of wonderful stories to tell. But one night Danny discovers a shocking secret that his father has kept hidden for years.
Soon Danny finds himself the mastermind behind the most incredible plot ever attempted against nasty Victor Hazell, a wealthy landowner with a bad attitude. Can they pull it off? If so, Danny will truly be the champion of the world.
---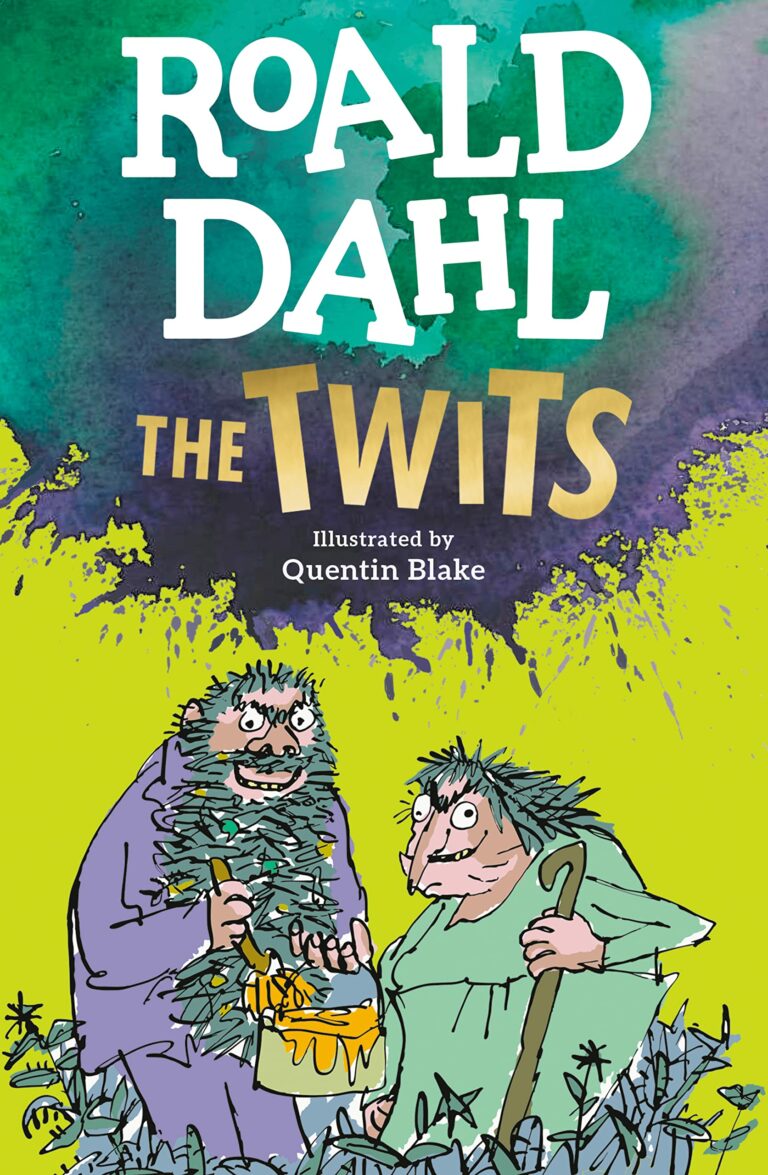 5. The Twits
How do you outwit a Twit? Mr. and Mrs. Twit are the smelliest, ugliest people in the world. They hate everything — except playing mean jokes on each other, catching innocent birds to put in their Bird Pies, and making their caged monkeys, the Muggle-Wumps, stand on their heads all day.
But the Muggle-Wumps have had enough. They don't just want out, they also want revenge.
---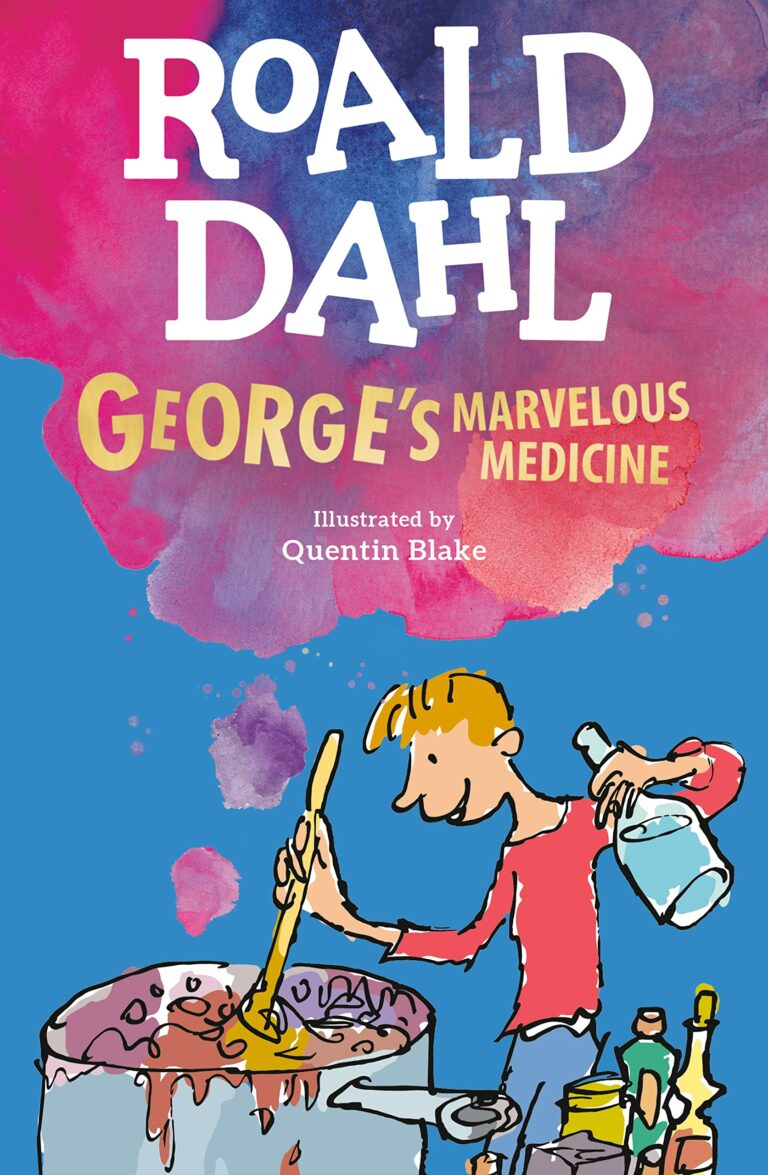 6. George's Marvellous Medicine
George is alone in the house with Grandma. The most horrid, grizzly old grunion of a grandma ever. She needs something stronger than her usual medicine to cure her grouchiness. A special grandma medicine, a remedy for everything.
And George knows just what to put into it. Grandma's in for the surprise of her life — and so is George, when he sees the results of his mixture!
---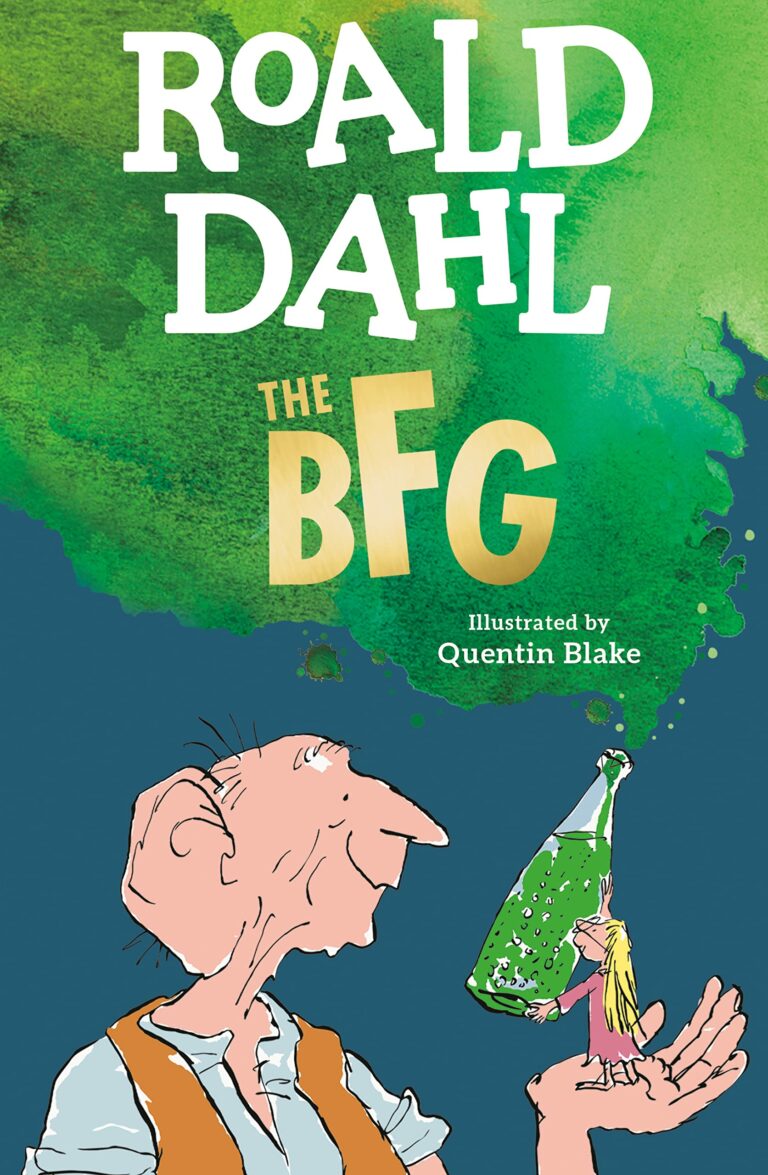 7. The BFG
Captured by a giant! But the BFG is no ordinary bone-crunching giant. He is far too nice and jumbly and it's lucky for Sophie that he is.
If she had she been carried off in the middle of the night by the Bloodbottler, the Fleshlumpeater, the Bonecruncher, or any of the other giants — rather than the BFG — she would have soon become breakfast.
When Sophie hears that they are flush-bunking off in England to swollomp a few nice little chiddlers, she decides she must stop them once and for all, and the BFG is going to help her!
---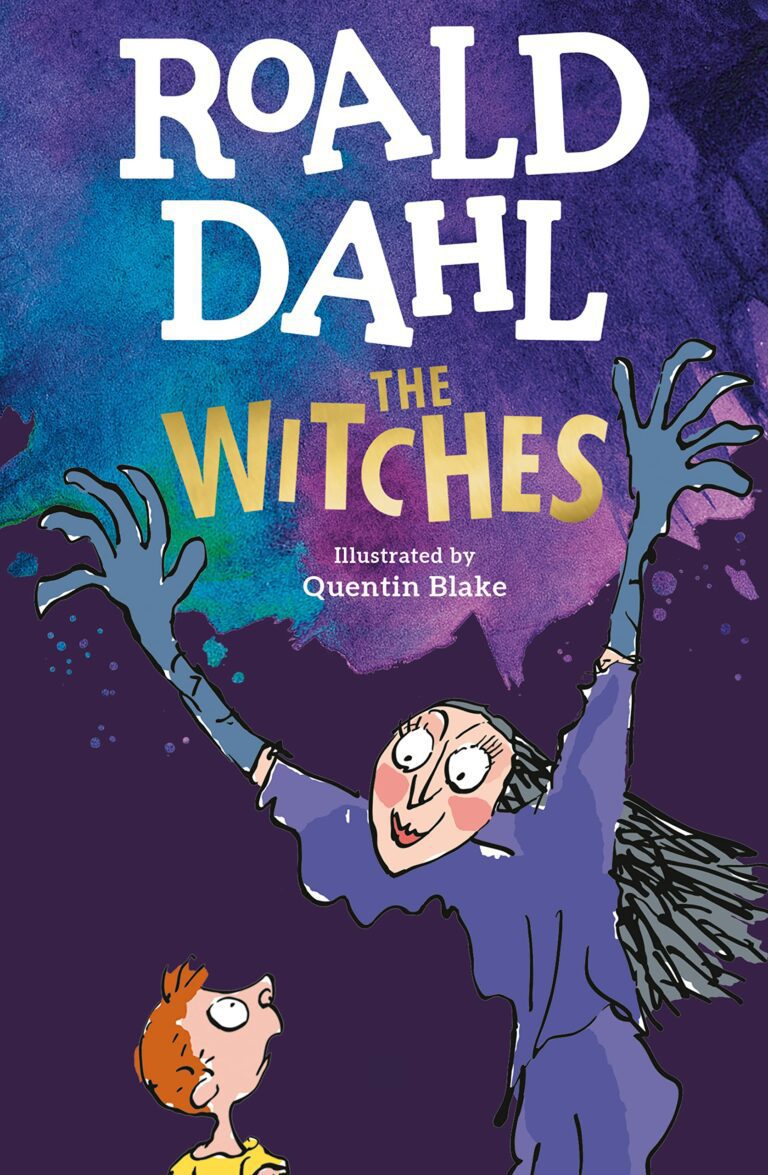 8. The Witches
This is not a fairy-tale, because this is about real witches.
Real witches don't ride around on broomsticks. They don't even wear black cloaks and hats. They are vile, cunning, detestable creatures who disguise themselves as nice, ordinary ladies.
So how can you tell when you're face to face with one? Well, if you don't know yet you'd better find out quickly — because there's nothing a witch loathes quite as much as children and she'll wield all kinds of terrifying powers to get rid of them.
---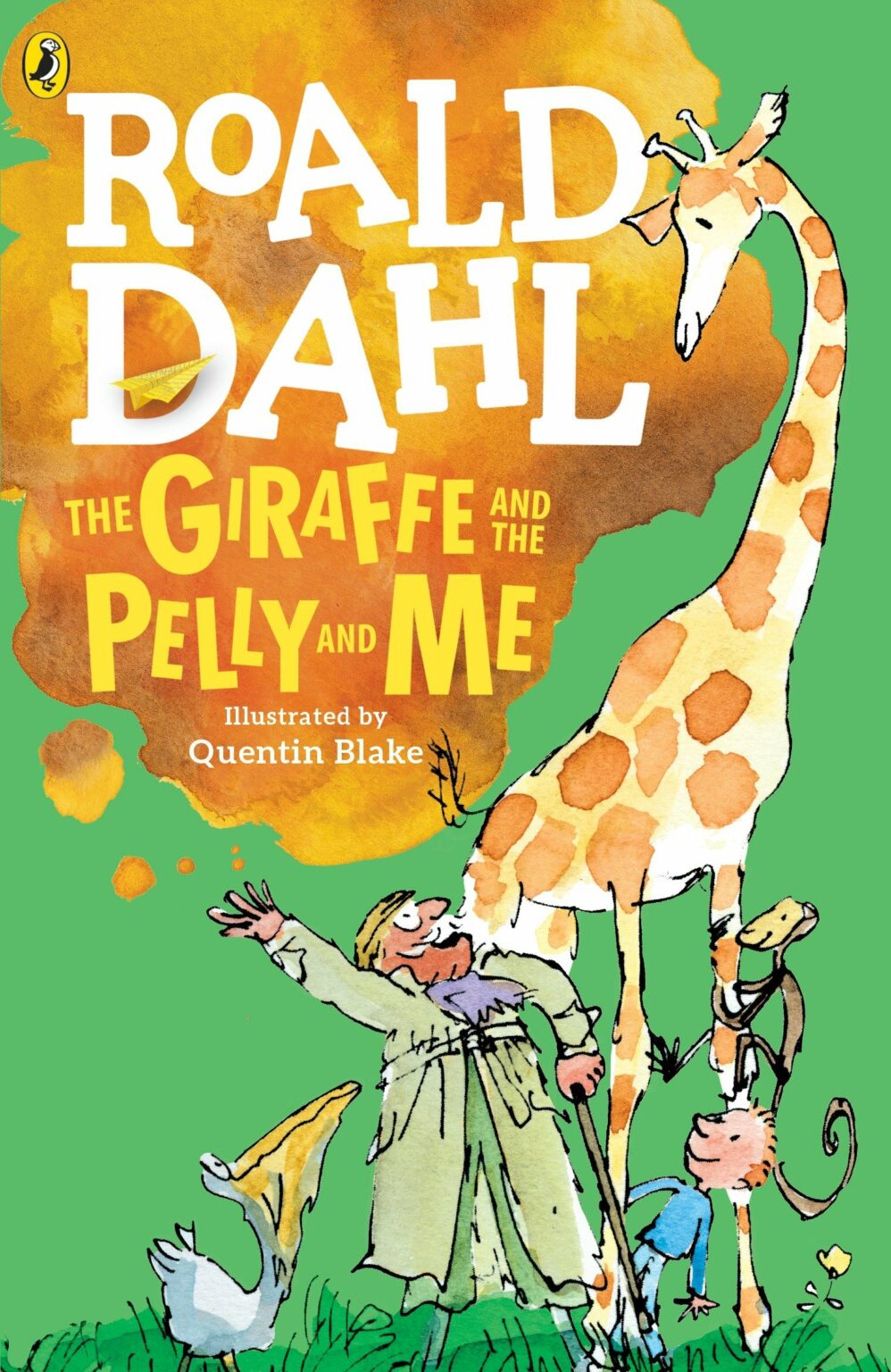 9. The Giraffe and the Pelly and Me
Billy is a kid with a dream. He wants to turn an old wooden house into an incredible sweetshop full of treats.
Meanwhile, the Ladderless Window-Cleaning company — who needs ladders when you've got a giraffe? — has just landed a big break. They'll be cleaning all six hundred and seventy-seven windows of the mansion owned by the richest man in all of England. All they need is a little help from Billy.
Can these unlikely new friends make Billy's wildest dreams come true and take him on adventure he'll never forget?
---
10. Matilda
Matilda is a little girl who is far too good to be true. At age five-and-a-half she's knocking off double-digit multiplication problems and blitz-reading Dickens. Even more remarkably, her classmates love her even though she's a super-nerd and the teacher's pet. But everything is not perfect in Matilda's world…

That's because she has two of the most idiotic, self-centered parents who ever lived. Then there's the large, busty nightmare of a school principal, Miss Trunchbull, a former hammer-throwing champion who flings children at will, and is approximately as sympathetic as a bulldozer.
But fortunately for Matilda, she has the inner resources to deal with such annoyances: Astonishing intelligence, saintly patience, and an innate predilection for revenge.
---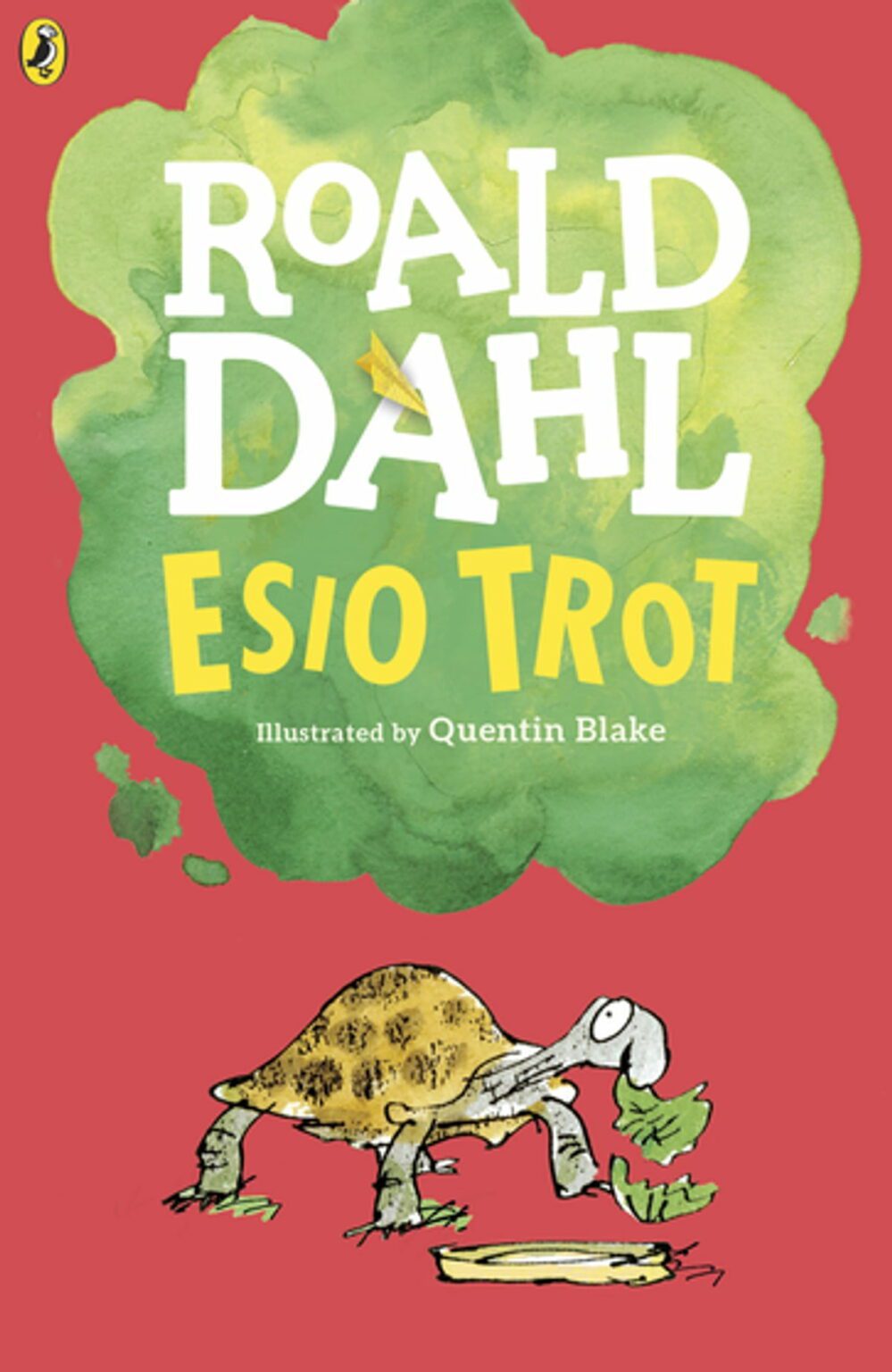 11. Esio Trot
Mr. Hoppy really loves his neighbour Mrs. Silver, and Mrs. Silver really loves her tortoise, Alfie.
Oh, if only Mr. Hoppy could perform some great feat that would make him a hero in her eyes!
Then one day an amazing idea rushes into his head. With the help of a magical spell, some cabbage leaves and one hundred and forty tortoises, can shy Mr. Hoppy win Mrs. Silver's heart?
---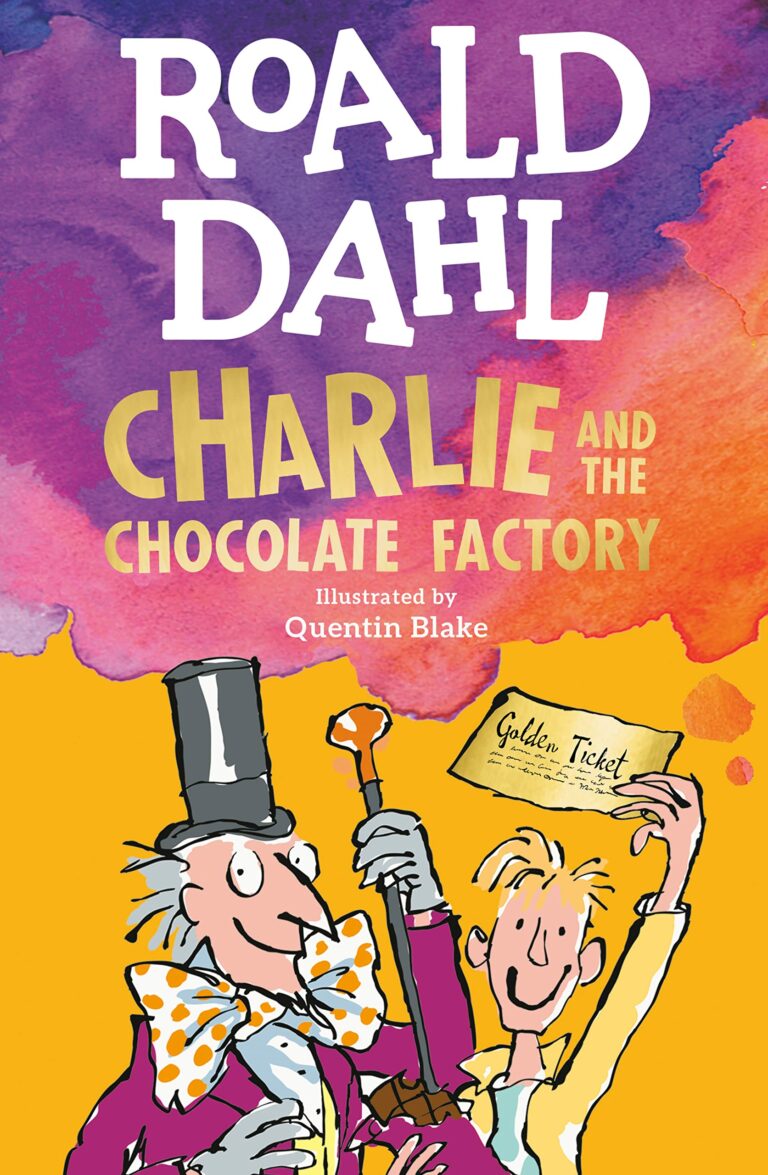 12. Charlie and the Chocolate Factory
Willy Wonka's famous chocolate factory is opening at last! But only five lucky children will be allowed inside.
Those five winners are: Augustus Gloop, an enormously fat boy whose hobby is eating; Veruca Salt, a spoiled-rotten brat whose parents are wrapped around her little finger; Violet Beauregarde, a dim-witted gum-chewer with the fastest jaws around; Mike Teavee, a toy pistol-toting gangster-in-training who is obsessed with television; and Charlie Bucket, Our Hero, a boy who is honest and kind, brave and true, and good and ready for the wildest time of his life!
---
Final thoughts
Roald Dahl, while the center of debate, remains one of the bestselling children's authors. He wrote mischievous characters that pursued great adventures, which captured the minds of children and adults alike.
More Children's Book Resources