In the last decade and a half, Allison Brennan has published an impressive number of books and novellas. All of the Allison Brennan books in order vary on the spectrum from mystery thrillers with a dash of romance to romantic thrillers with a lot of mystery, but she has found her niche within the publishing world.
About Allison Brennan
Allison Brennan has been writing for as long as she can remember, but she didn't decide to pursue publishing until she was in her 30s. At this point, Brennan had been working as a legislative consultant for the California State Legislature. However, the pivot to focus on writing has certainly been met with success with more than 70 books in print and millions of copies sold.
But that's not to say the success was immediate. Brennan says it took two years, five books, and more than 100 rejections before she was able to find an agent and publisher for her debut publication.
Brennan says that she loves to write about the unsung heroes in the world, and then through the power of fiction, ensure that they get the happy ending they deserve, which is not guaranteed in real-life.
Writing romantic suspense was an easy direction for her to chose. She says she began reading Agatha Christie at 11 years old and J.D. Robb's Eve Dallas and Roarke series are among her favorite books. While she has many more favorite authors and books, she says The Stand by Stephen King is also one of her favorites.
In the 1990s she was reading Nora Roberts, Catherine Coulter, and more. However, it was after reading Lisa Gardner's The Third Victim and Iris Johansen's The Search that Brennan felt she had found her niche. That niche is a blend of suspense and romance where a happy ending is guaranteed as the girl gets the guy and the bad guy gets a cage.
Allison Brennan Books in Order
Predator Trilogy Books
Allison Brennan's debut publication was the first book in a romantic thriller trilogy. Each of these books follows a new couple and antagonist with a standalone mystery, however, the books do share themes and recurring characters. So, if you plan to read each book in this trilogy, it is best to read them in order so that you experience all the Easter eggs and character mentions in chronological order.
The Prey (2005)
The Hunt (2006)
The Kill (2006)
No Evil Books
These next books are also romantic thrillers and also feature recurring characters. Furthermore, this series features the first mention of Lucy Kincaid, who would go on to become the protagonist in Brennan's longest and most popular series.
However, Brennan says she does not consider these books to be Kincaid's first books, but rather that they are prequels that explain more about who she will become. These books are also loosely connected to her previous series Predator.
Once more each book follows a new mystery and investigation, but the books are linked through the shared themes and characters.
Speak No Evil (2007)
See No Evil (2007)
Fear No Evil (2007)
Prison Break Trilogy
Next in Allison Brennan's bibliography is the Prison Break trilogy. Each of these three books follows a new protagonist and antagonist amidst a high-stakes mystery. So, you can read each of these books as a standalone, but you can also read them in publication order if you intend to read all three.
Killing Fear (2008)
Tempting Evil (2008)
Playing Dead (2008)
FBI Trilogy Books
Allison Brennan's fourth series in as many years is another romantic thriller. It also follows three different love interests and investigations in each book. Each couple in this series features two people who are seemingly polar opposites, but have a passion that runs red-hot.
Sudden Death (2009)
Fatal Secrets (2009)
Cutting Edge (2009)
Seven Deadly Sins Books
The Seven Deadly Sins books are a supernatural thriller and paranormal romance series with demons galore, black magic, and seductive alliances. It is very important to read these Allison Brennan books in order. That's because each book builds inherently upon the previous in this search for deadly demons released from hell
#1 – Lucy Kincaid Books in Publication Order
There are two ways to read Allison Brennan's longest and most popular series: Lucy Kincaid. The first is by following the publication order for the books and then the novellas. This is the recommended reading order for first time readers of the series.
That's because with this reading order there will be no accidental spoilers and the first book will appropriately establish the setting and characters.
Lucy Kincaid was attacked and left to die by an online predator, but instead she survived and joined the FBI. She helps fight cyber crime alongside Sean Rogan, who is a private investigator and security expert. As previously mentioned, Lucy's earlier years and abduction is a storyline in Brennan's No Evil series.
Lucy Kincaid Novellas
#2 – Lucy Kincaid Books in Chronological Order
The second way to read the Lucy Kincaid by Allison Brennan books in order is by following the chronological timeline. This will intersperse the novellas throughout the books. Again, this is best for someone who has already read the Lucy Kincaid series at least once so there won't be any potential spoilers or inference from other cases.
This reading order does feature the bind-up book with a Lucy Kincaid story and a Max Revere story.
River City Books
The first book in the River City series is actually a collection of three stories which take place in this setting. The stories, and the books, are full of suspense, seduction, and murder.
Moreno & Hart Mysteries Books
This is the only series that is a collaborative effort with another author. Allison Brennan and Laura Griffin wrote these books together, which follow two detectives in Southern California.
While each book, and the one novella, follow a different crime, it is best to read these books in order of publication. This way you'll be introduced to the backstory of how LAPD Detective Scarlet Moreno and rookie cop Krista Hart first met, and how they subsequently became best friends and partners at their own private investigation firm.
Furthermore, each book reveals a little bit more about a mystery surrounding that fateful night that set Scarlet and Krista down this path.
Max Revere Books
This next series is darker than some of Allison Brennan's other books, but she still assures fans that Maxine Revere will eventually find her happily ever after.
Max is a nationally renowned investigative reporter with a tough demeanor and her own TV show on which she investigates murders and cold cases that the police have given up on. Again, each book follows a new investigation, but it is best to read these books in order of publication to avoid any spoilers about character development.
Two to Die For is a bind-up which features a story from her Lucy Kincaid series as well as the Max Revere series. Retired is the story which takes place in the Max Revere universe and it falls between Poisonous and Shattered, which means the publication order matches the chronological order. Shattered is also a crossover book featuring Lucy Kincaid.
Quinn & Costa Thriller Books
The Quinn & Costa Thrillers series follows an edgy female police detective, Kara Quinn, and an ambitious FBI special agent, Mathias Costa. In the first book Kara is on leave from the LAPD in her hometown when she stumbles across a dead body on her morning job. The modus operandi matches the profile of a compulsive killer that Mathias and his new Mobile Response Team are tracking, which sends him in pursuit.
Each subsequent book sees the pair together again to hunt down a new killer. While each book contains a standalone mystery and crime, it is best to read these Allison Brennan books in order to get the best reading experience. This way you'll get to know Kara and Mathias as they form a bond on their first case together and the ones thereafter.
Regan Merritt Books
This is the newest series in our list of the Allison Brennan books in order. The Regan Merritt books begin with the unsolved murder of a popular sorority girl being analyzed and revisited with a podcast. Regan Merritt is a former US marshal and comes on the podcast to lend her expertise, but when someone else turns up dead it becomes clear that the host, Lucas, is hiding something.
The Sorority Murder (2021)
Don't Open the Door (2023)
Standalone Books
Most of what Allison Brennan writes are books which belong to series; however, she does have an upcoming standalone book, as well as a standalone novella.
36 Hours (2013) (Novella)
North of Nowhere (Expected: August 8, 2023)
Anthologies
Finally, Allison Brennan has also had her work published in multiple anthologies, which are listed below.
A Summary of Allison Brennan Books in Order
Allison Brennan has published an impressive number of books considering how relatively recently her career as an author began. Below you will find the summaries to each book in her Predator, No Evil, and Prison Break series, which are the first three series she wrote.
These books are all romantic thrillers and while the books span three series with a new couple in each book, there are shared themes and characters.
---
Predator Trilogy Books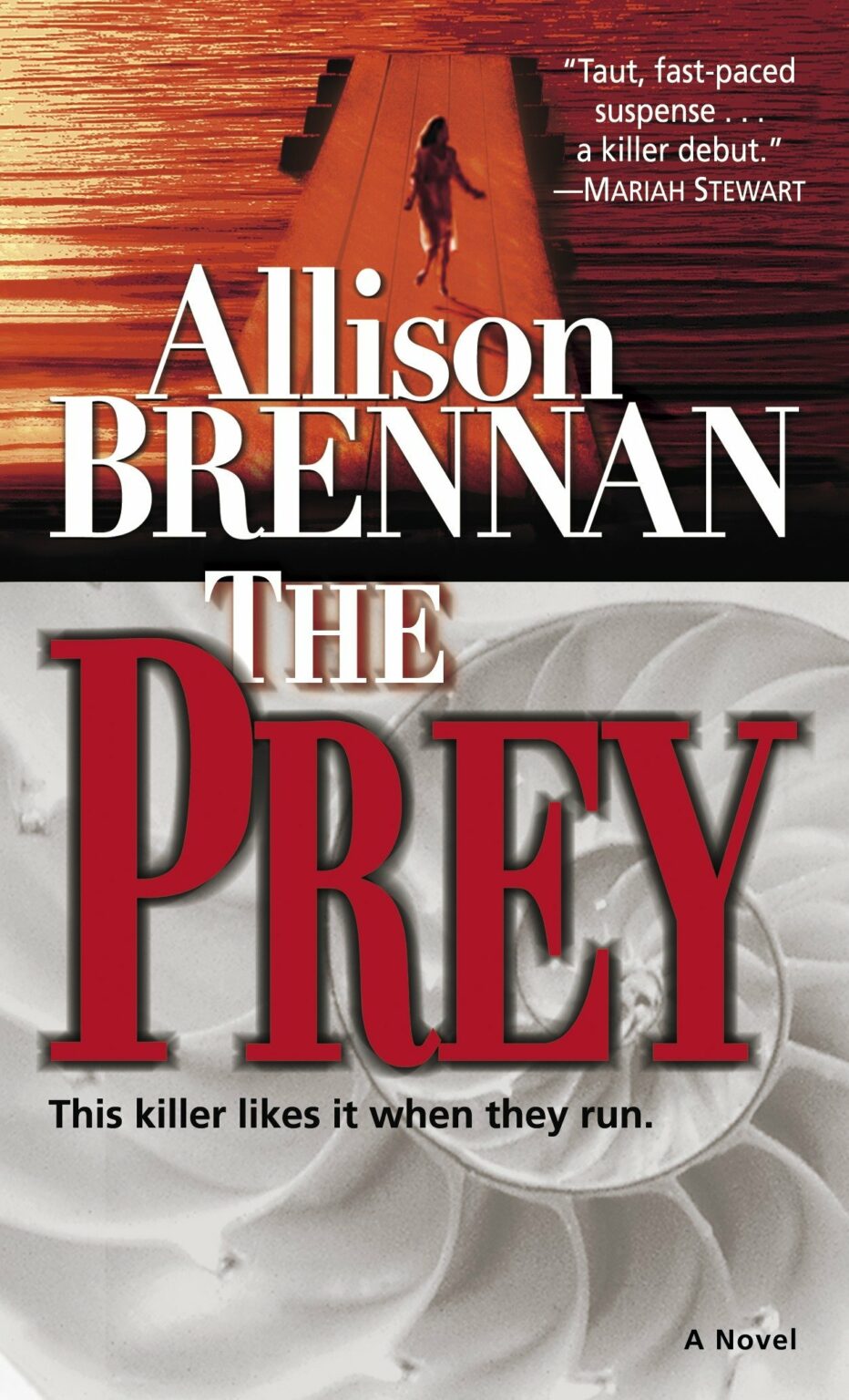 1. The Prey
Rowan Smith is a former FBI agent with a haunted past who thinks she has outrun her demons. She's living in a Malibu beach house while her bestselling novel is made into a Hollywood movie and life seems good. But fiction and reality collide when a dead body is found in Colorado.
That's because the victim is identical to a character in Rowan's novel. But by the time law enforcement gathers around Rowan, another murder is ripped from the pages of her book and brought to reality.
In the company of a former Delta Force man with secrets of his own, Rowan is facing an excruciating dilemma. The only way to chase down the tormenting killer is by revisiting the darkness of her past — and to then pray for some way out again…
---
2. The Hunt
Twelve years ago, Miranda Moore miraculously survived the torture of a serial killer who was never caught. Since then, Miranda, a former FBI trainee and now a member of a local search-and-rescue squad, has witnessed the horrific recovery of the mutilated bodies of seven young women, all victims of her tormentor, known as The Butcher.
When another beautiful Montana college student goes missing, the Feds get involved, and an agent, a man Miranda once trusted with her heart, arrives to take over the investigation — forcing her toward a painful choice.
Now, while Miranda battles her demons, while friends, lovers, and traitors are caught up in a frantic race against time, a killer hides in plain sight. Waiting to finish the one hunt he has left undone.
---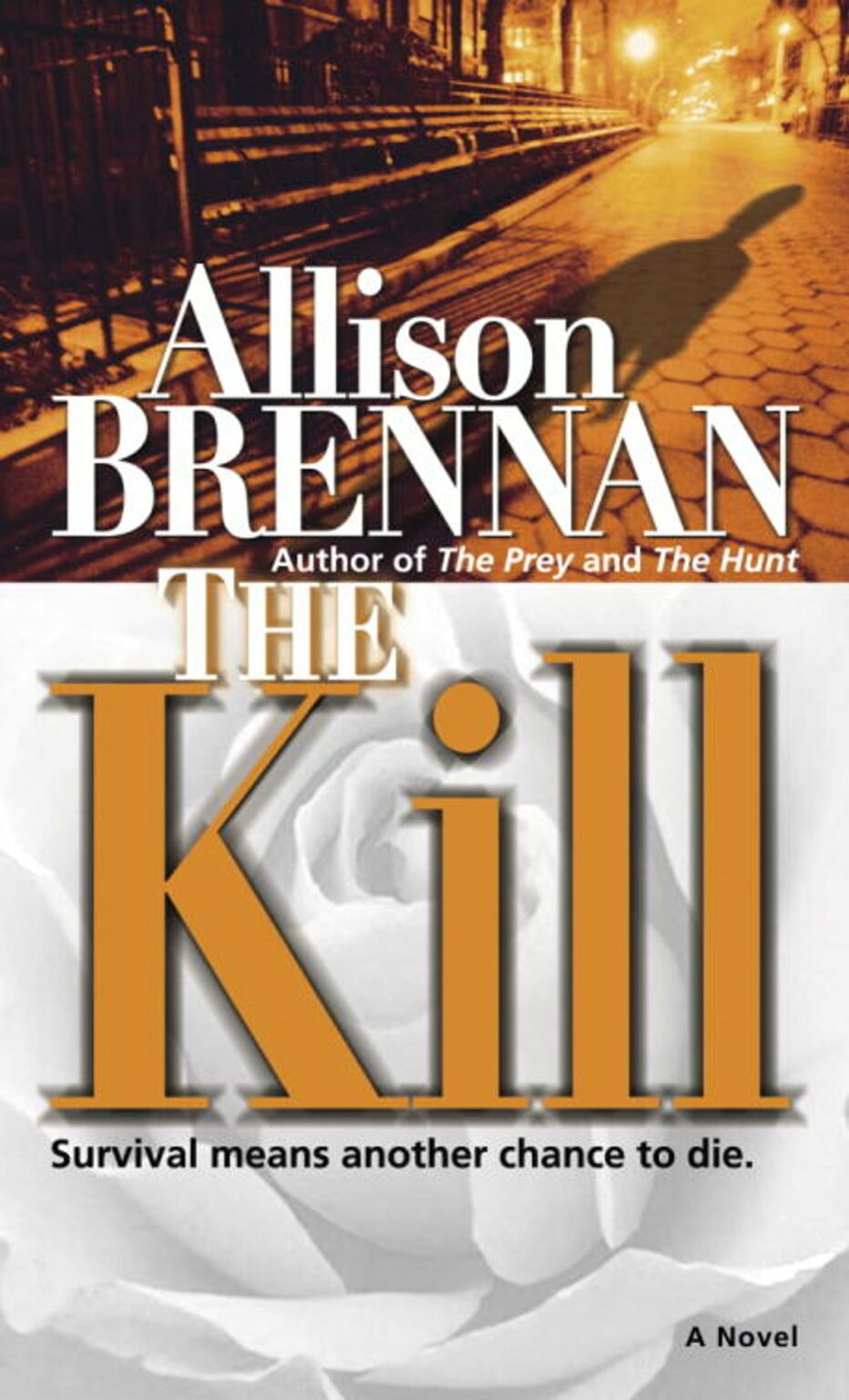 3. The Kill
For three decades, FBI scientist Olivia St. Martin has lived with guilt and one abiding certainty — that while she wasn't able to save her sister's life, she did testify and helped to convict the rapist and killer. When shocking new evidence exonerates the man Olivia is sure she saw abduct her sister, she breaks every rule in the book to uncover the truth.
Driven by the possibility that she put the wrong man behind bars, Olivia discovers that a serial killer has been at large all these years. Believing that the monster has just struck again in Seattle, Olivia leaves her lab and poses as a field agent, sharing her unofficial investigation with a hardworking cop.
Olivia doesn't want to lie to Detective Zack Travis. And she certainly doesn't want to fall in love. But as the investigation intensifies, Olivia and Zack find that they're rapidly losing control — over their hearts, their secrets, and a case that threatens to consume them.
---
No Evil Books
1. Speak No Evil
Angie Vance's murder was horrific. Her mouth was sealed with glue, an obscenity was scrawled across her skin, and she was suffocated in a garbage bag. The killing screams that it was personal.
So, police detective Carina Kincaid focuses her efforts on the victim's much older ex-boyfriend, Steve Thomas. But without physical evidence, Carina can't make a collar or a case. She also can't stop Sheriff Nick Thomas, the prime suspect's brother, from conducting his own unwelcome investigation.
Though Nick is still scarred and unsteady from a recent confrontation with a serial killer, he's determined to prove his brother's innocence. But his confidence is shaken when he learns of Steve's dark side, and when a friend of the murdered girl meets a similarly gruesome fate. With no time to lose, Carina and Nick work together to trap a psychopath, before another unlucky woman faces an unspeakable end.
---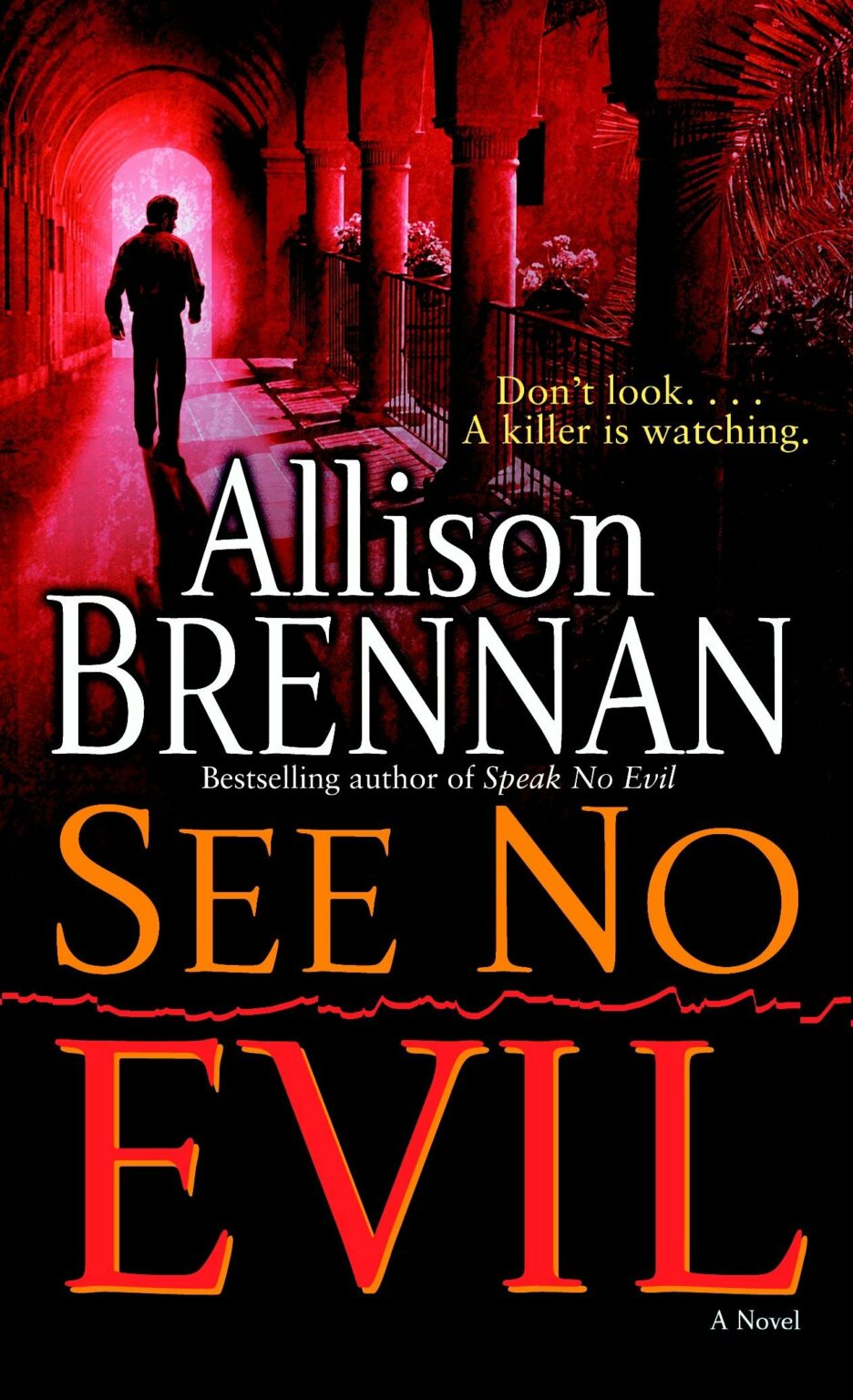 2. See No Evil
The evidence again Emily is damning. She was found at the scene of her stepfather's murder with blood on her hands, and there's an incriminating email she wrote which outlines a murder plot identical to the method of the brutal slaying.
But deputy district attorney Julia Chandler believes her niece is innocent and she's determined to keep the promise she made to protect her dead brother's daughter. Even if it means hiring private eye Connor Kincaid…the man who blames her for forcing his resignation from the police department.
Together Julia and Connor uncover a chain of unsolved violent crimes tied to an unorthodox therapist whose anonymous online patients purge their anger by posting lethal fantasies. But someone in the group has turned vigilante, turning the game of virtual murder into a flesh-and-blood vendetta.
---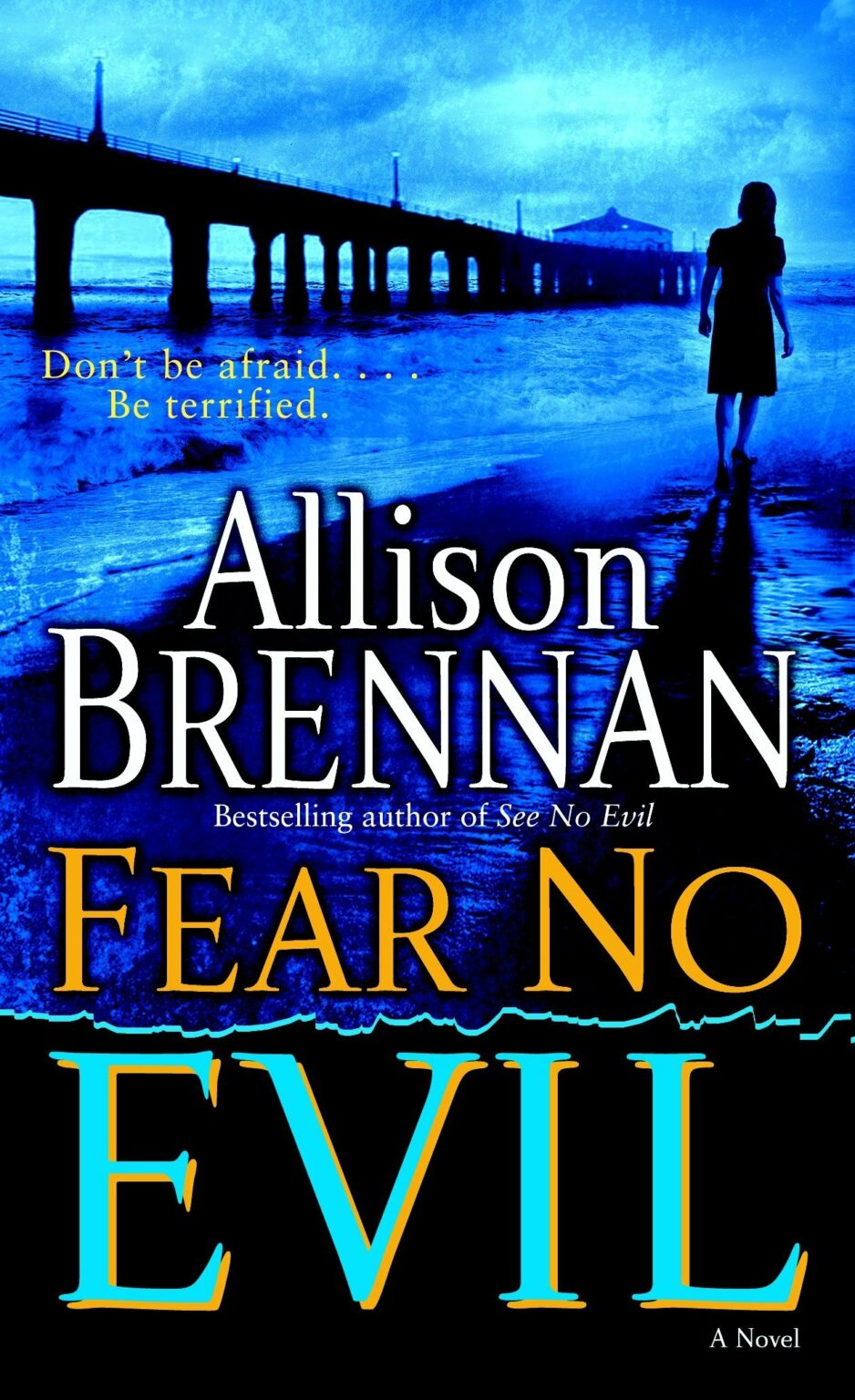 3. Fear No Evil
Instead of preparing for her high school graduation, Lucy Kincaid is facing a vicious execution. Lured by an online predator, she's destined to die horribly — live on the Internet — while hundreds of heartless viewers watch and vote on the method of her slaughter.
Her family's only hope rests with Kate Donovan, an FBI agent who took on the same sadistic killer once before…and lost. Blamed for another girl's gruesome murder, Kate's been fighting to clear her name. But she agrees to join the hunt for Lucy — and reluctantly steps back into her worst nightmare.
With time running out before the bloody webcast airs, Kate teams up with forensic psychiatrist Dillon Kincaid to get inside the head of her twisted quarry, zero in on his chamber of horrors, and reach Lucy before grim history repeats itself and another innocent's brutal death goes hideously live.
---
Prison Break Trilogy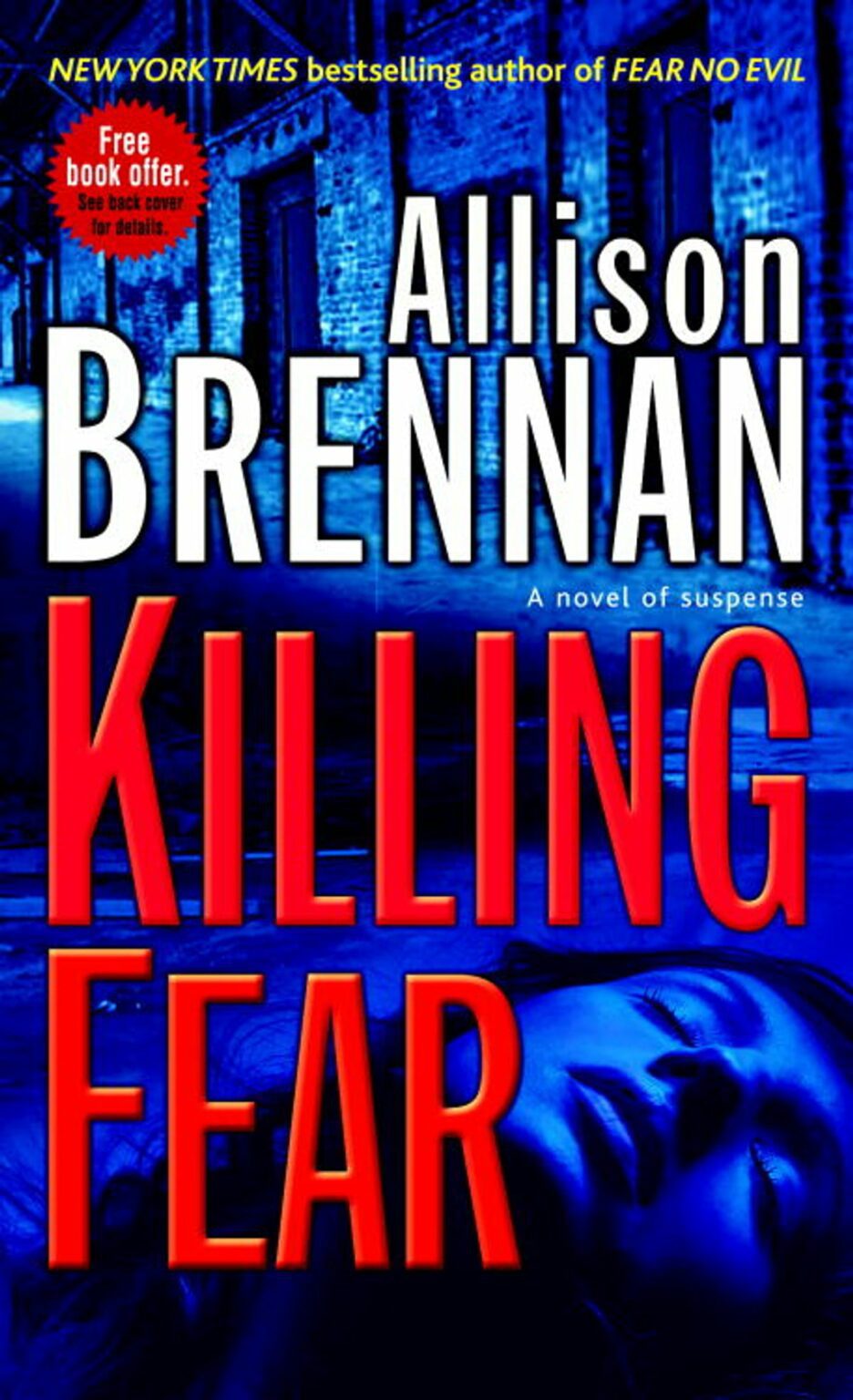 1. Killing Fear
Theodore Glenn loves to inflict pain…both on his victims and on those who later find the mutilated corpses. At his trial seven years ago, Glenn vowed vengeance on Detective Will Hooper, the cop who nabbed him, and the beautiful Robin McKenna, the stripper whose testimony put him behind bars.
When a catastrophic disaster sets Glenn free, he blazes a freshly bloodied path across San Diego County. But the death he craves most is Robin McKenna's.
Putting aside their past troubled relationship, Will rushes to protect Robin, who is now a savvy businesswoman operating an upscale club. As the killings mount and Glenn proves a master manipulator, Robin and Will become snared in a twisted web of horror. But the shocking truth is even worse: The evil they are to face is even deadlier than they fear.
---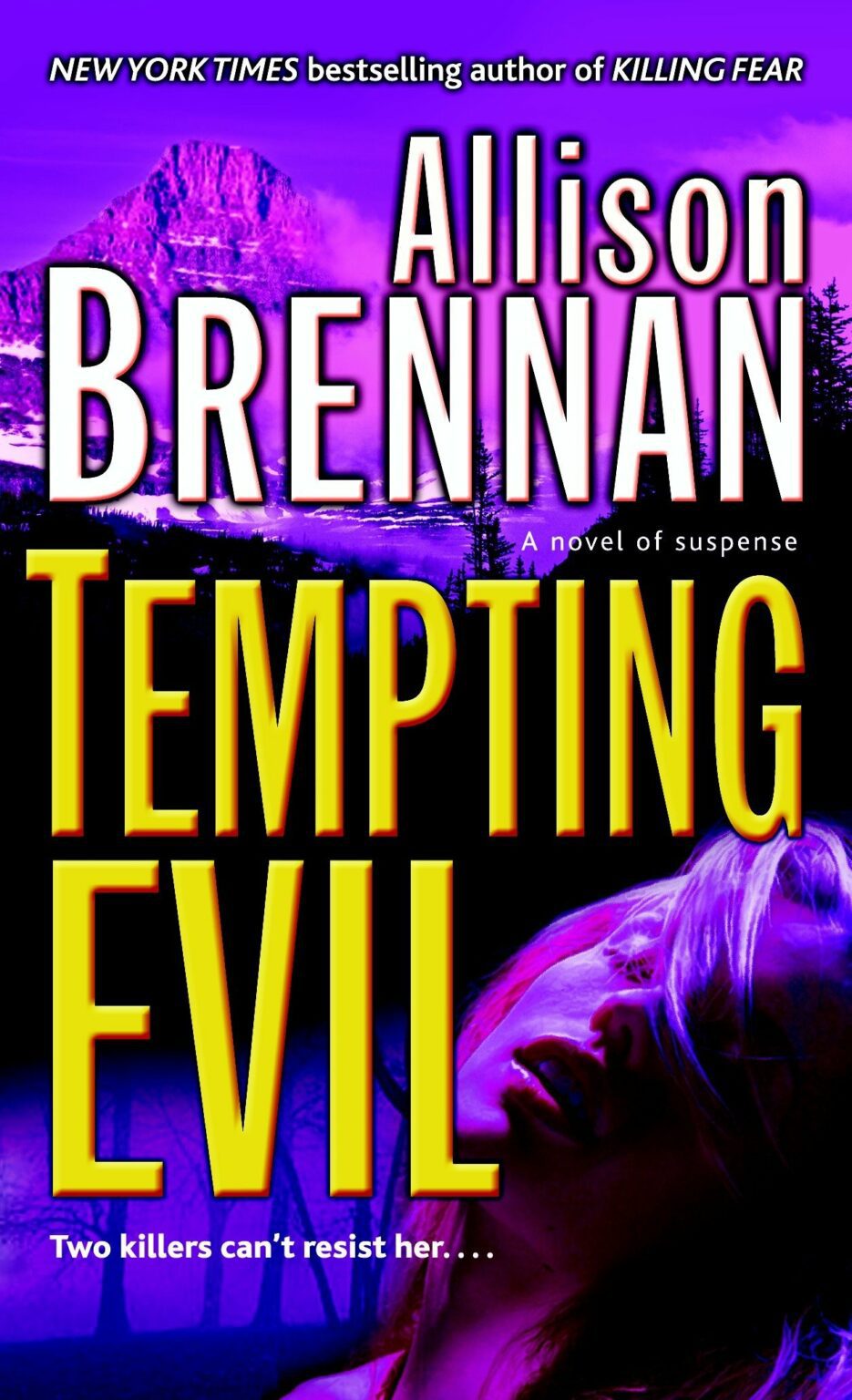 2. Tempting Evil
Joanna Sutton can cope with the fierce winter storm bearing down on the small rural community of Centennial Valley, Montana. That's because the popular romance writer has survived much worse in life. Then, during the ferocious blizzard, a local Boy Scout troop is stranded in the wilderness, compelling Jo to spearhead a desperate rescue mission, aided by a newly arrived stranger with an unknown agenda.
Meanwhile, Sheriff Tyler McBride hears that three escaped convicts are fast approaching Big Sky Country. Hoping to warn Jo, he faxes over the men's mug shots. But they never reach their intended recipient. Then Tyler makes a shocking discovery: Two people are dead, and a killer is among the group, along with the woman Tyler loves, searching for his lost son.
More than one innocent life is at stake. For the sake of those Jo cares about most, and for her own survival, she'll need all the cunning, courage, and passion she can muster to survive the mounting terror.
---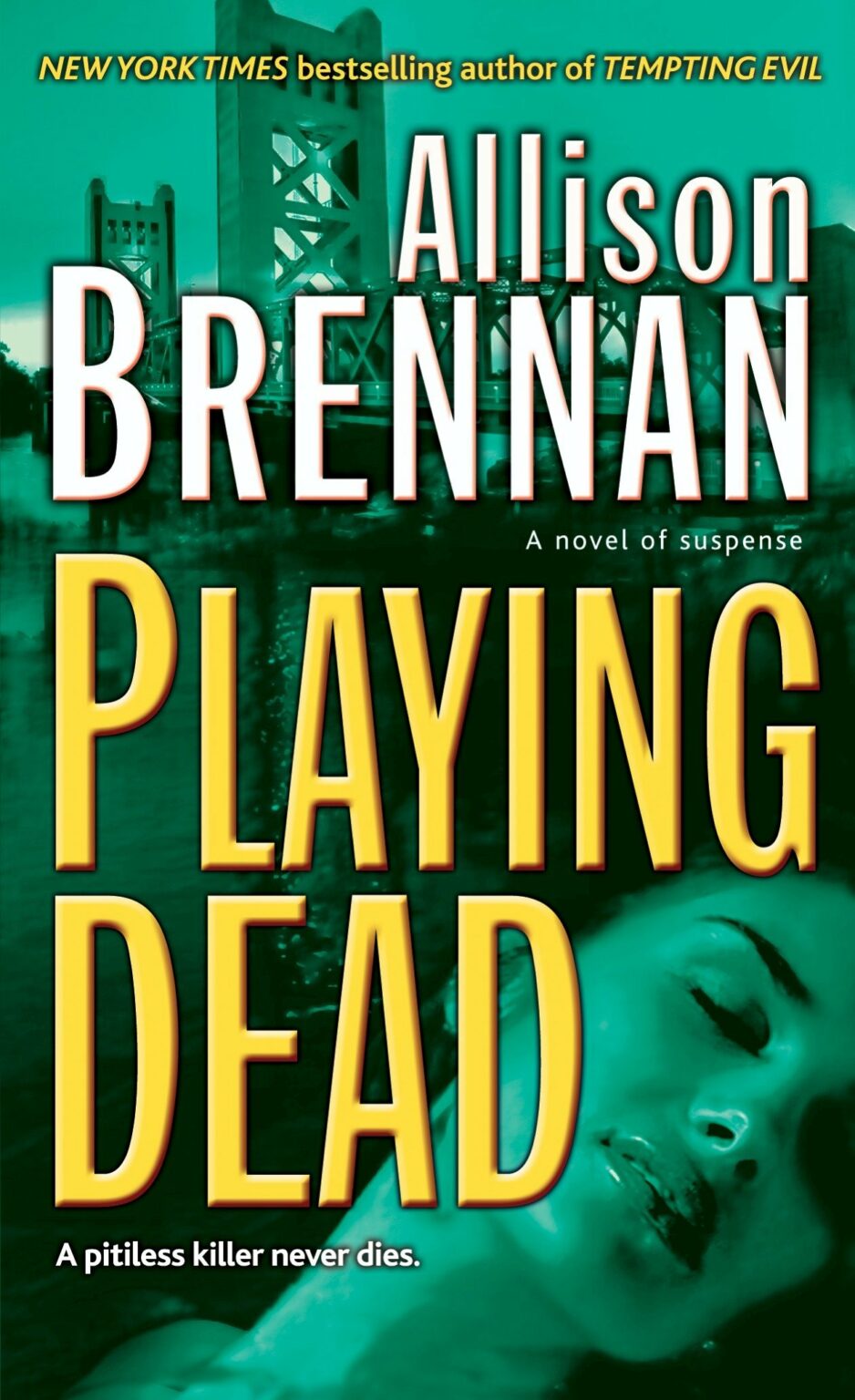 3. Playing Dead
Tom O'Brien is a hunted fugitive after being sentenced to death for crimes he didn't commit. After fifteen years in prison, he's determined to prove his innocence. But first he must convince his daughter, whose testimony helped put him behind bars.
But Claire is no longer the naïve teenager who found her mother and her mother's lover shot dead and her father holding the murder weapon. Now, she's a successful fraud investigator who assumes everyone lies.
Obsessed with the O'Brien case, FBI agent Mitch Bianchi befriends Claire under false pretenses, certain that Tom is not only innocent, but in grave danger. And not just from the cops. As the three race toward the truth, a murderous conspiracy tightens its noose — and Claire becomes the target of an ice-cold psychopath who will kill to protect his secrets.
---
Final thoughts on Allison Brennan books in order
Reading the Allison Brennan books in order guarantees that you will enjoy a suspenseful thriller, a dash of romance, and a happy ending. Her romantic suspense and mystery thriller books are fan favorites for the combination of danger and love.
More Mystery Thriller Resources