In his writing Charles Martin explores themes of grief, loss, love, and redemption. Such themes are pillars within faith-based fiction, which describes most of the Charles Martin books in order.
His novels take place in a variety of locations in a contemporary setting and his religious nonfiction books are about his faith and life. The result are books which do not shy away from the tragedy of life and love, but also leave the reader with a feeling of hope.
About Charles Martin
In addition to his faith-based fiction novels about the trials and tribulations of life, Charles Martin has also published several nonfiction religious books and one autobiography.
He is from Florida, where he currently lives with his wife and three children. Florida is frequently the setting for his novels, lending a familiarity to his writing. He is a New York Times bestselling author and his books have been translated into many different languages.
With more than a dozen novels and half a dozen works of nonfiction, Martin is likely most well-known for The Mountain Between Us. The book was adapted into a 2017 movie with the same name starring Kate Winslet and Idris Elba. While reaction to the film was mixed, it did propel the book into bestseller charts following its release.
Charles Martin Books in Order
Awakening Books
The first books that Charles Martin ever published are a duology, so it is very important to read these books in order of publication. The first book will introduce you to a young couple in a sleepy rural town in South Carolina who find themselves facing a horrible tragedy. Then, Maggie will pick up where events in the first book leave off and explore their lives following the tragedy.
The Dead Don't Dance (2004)
Maggie (2006)
Murphy Shepherd Books
It is also important to read these Charles Martin books in order. This series follows Murphy Shepherd, a man who is dedicated to saving the lives of others.
The books begin with Murphy living alone on an island and tending to a church with no parishioners. He then saves a beautiful woman, Summer, and is drawn deeper into the dangerous world of modern-day slavery to rescue her missing daughter.
The Water Keeper (2020)
The Letter Keeper (2021)
The Record Keeper (2022)
Standalone Books
Next is the largest chunk of Charles Martin's bibliography, which are his standalone books. These novels cover a variety of topics, but all contain the same themes as his other books: Faith, grief, loss, and redemption.
Nonfiction Books
Finally, the last Charles Martin books in order are his works of nonfiction. The first title on this list is an autobiography about Martin's life, while the other nonfiction books are explorations and analyses on faith.
A Summary of Charles Martin Books in Order
Below are the summaries to each of the Charles Martin standalone books in order, which will explain the scope and exploration of themes in Martin's writing, as well as why these books are so often described as faith-based fiction.
---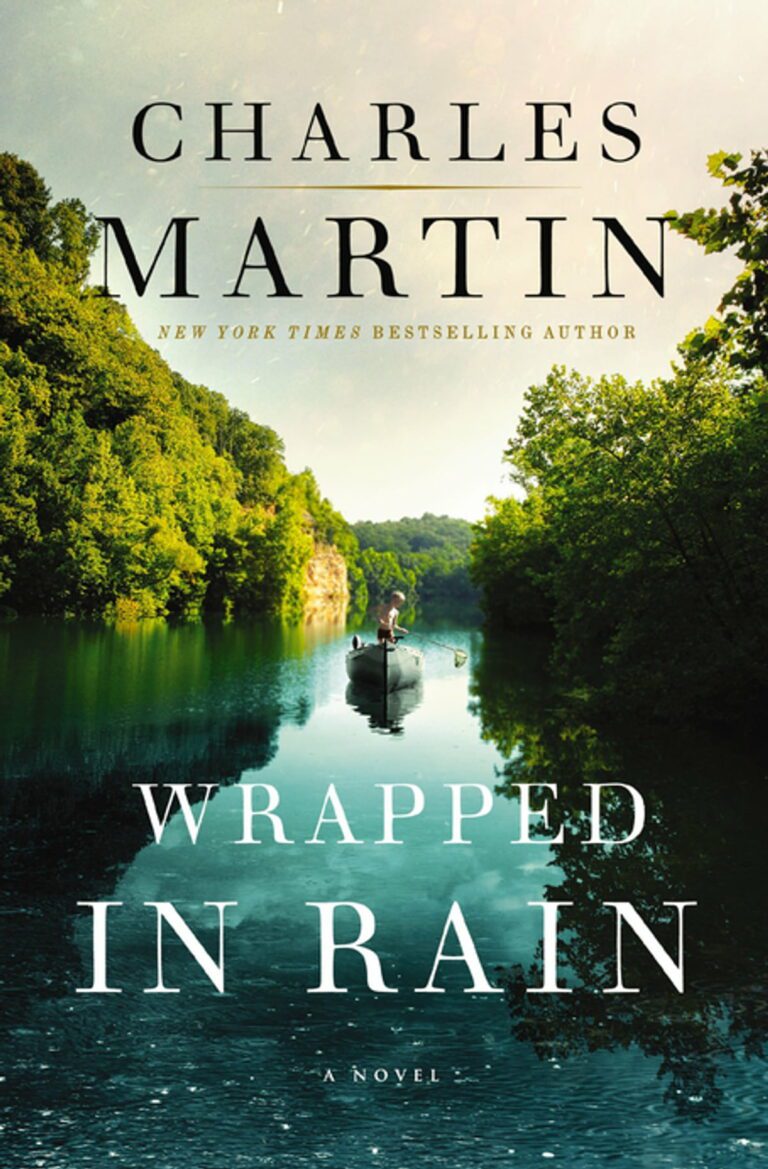 1. Wrapped in Rain
Tucker Mason has traveled the world, but he can't seem to let go of the past and forgive his father. He grew up on a sprawling Southern estate with his younger brother, Mutt, and their housekeeper, Miss Ella Rain.
It is the memory of her guidance that sees him through the horrible reality of returning home. His brother has escaped from a mental hospital and an old girlfriend appears with her son and a black eye, forcing Tucker to face the agony of his own tragic past.
---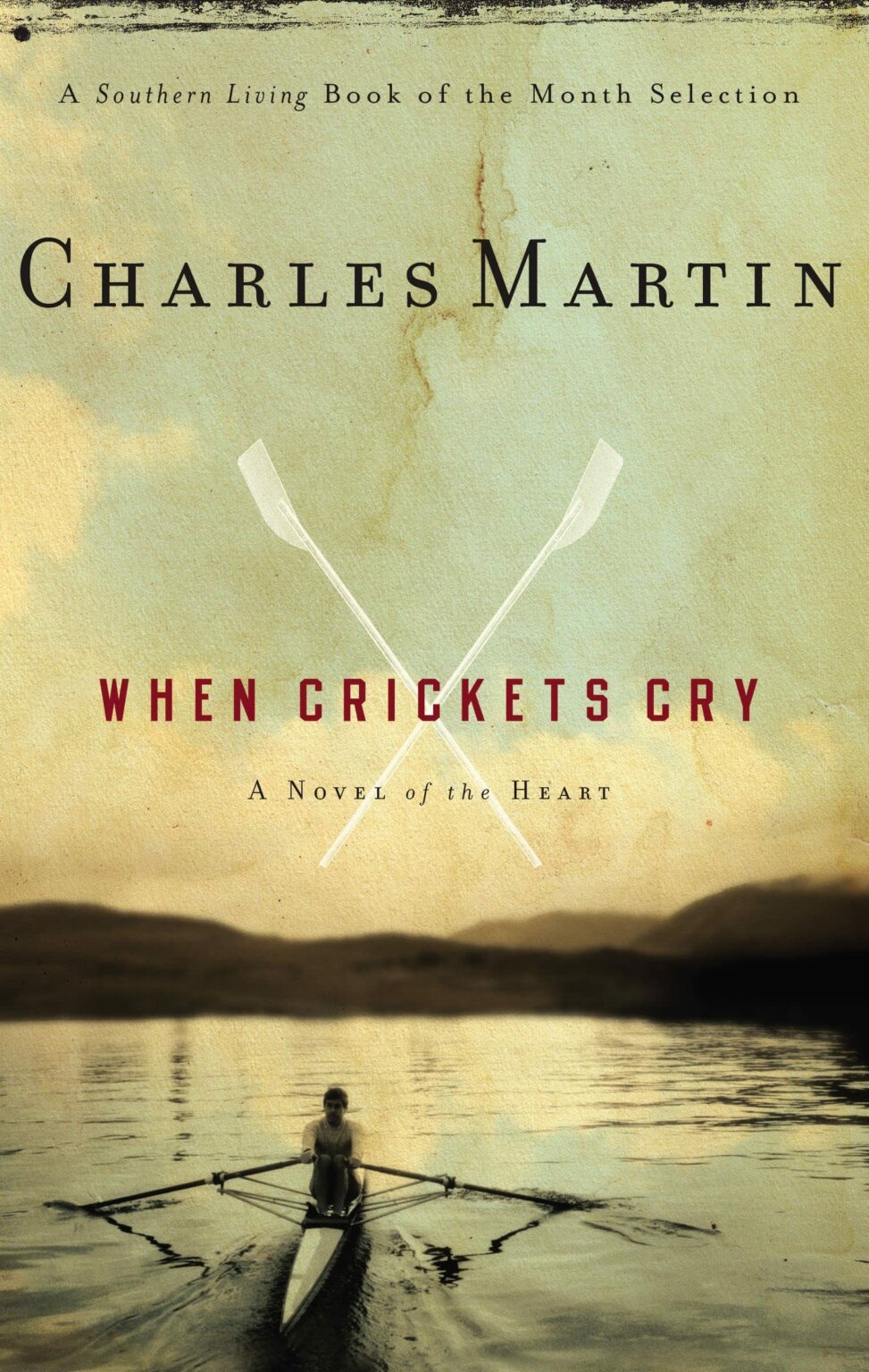 2. When Crickets Cry
In a small town square of a sleepy Georgia town, seven-year-old Annie sits at her lemonade stand, raising money for her own heart transplant. At a nearby store, Reese flips through the newspaper, thinking about the latest boat he's restoring.
As a beat-up bread truck careens around the corner, a strong wind blows Annie's money into the road. Reese looks up in time to see Annie's yellow dress fluttering in the wind as she runs into the road. What happens next will change both of their lives forever.
---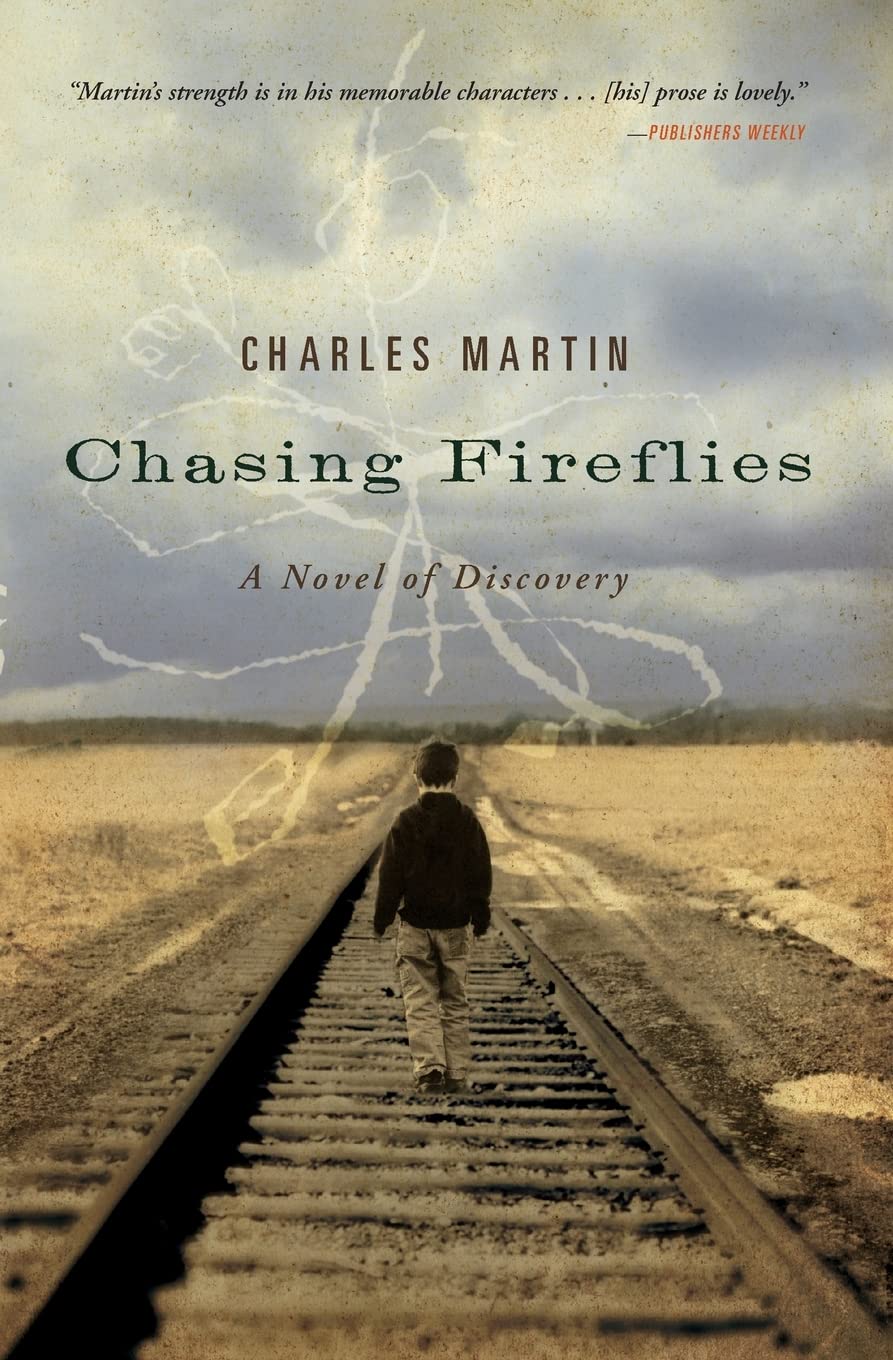 3. Chasing Fireflies
She told him to never settle for anything less than the truth. But when you don't even know your real name, the truth gets a little complicated.
It can nestle so close to home it's hard to see. It can even flourish inside a lie. And as Chase Walker discovered, learning the truth about who you are can be as elusive — and as magical — as chasing fireflies on a summer night.
---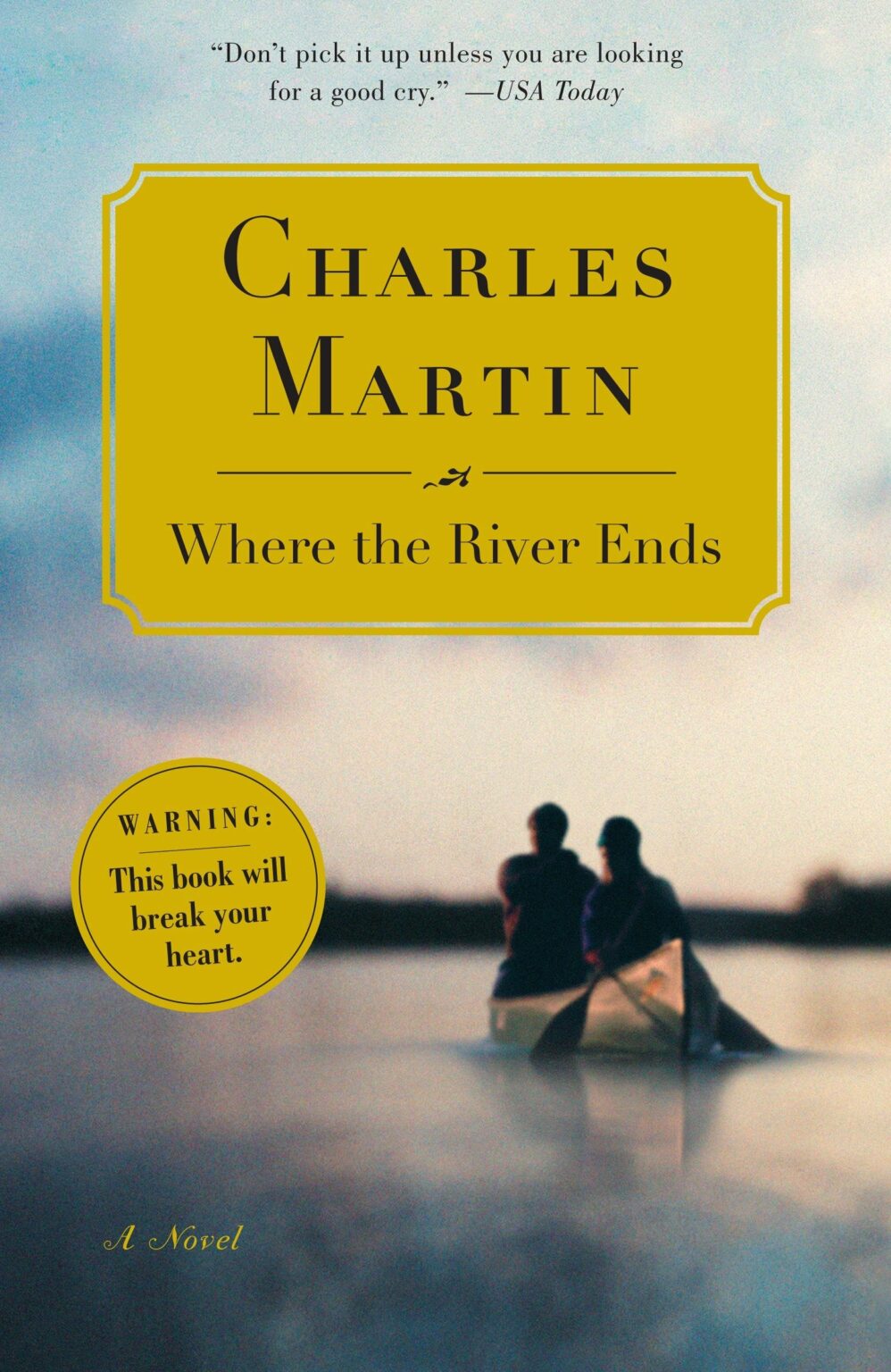 4. Where the River Ends
While they were opposites from very different social classes, Doss Michaels and Abigail Grace Coleman's accidental meeting blossomed into true love. Then, ten years into their marriage, Abbie faces a life-threatening illness and Doss battles it with her every step of the way.
That leads them both down a path of Abbie's choosing when she makes a list of ten things she wants to accomplish before she dies. Then they sneak away in the middle of the night to embark upon a 130-mile trip down the St. Mary's River — a voyage Doss promised Abbie in the early days of their courtship.
---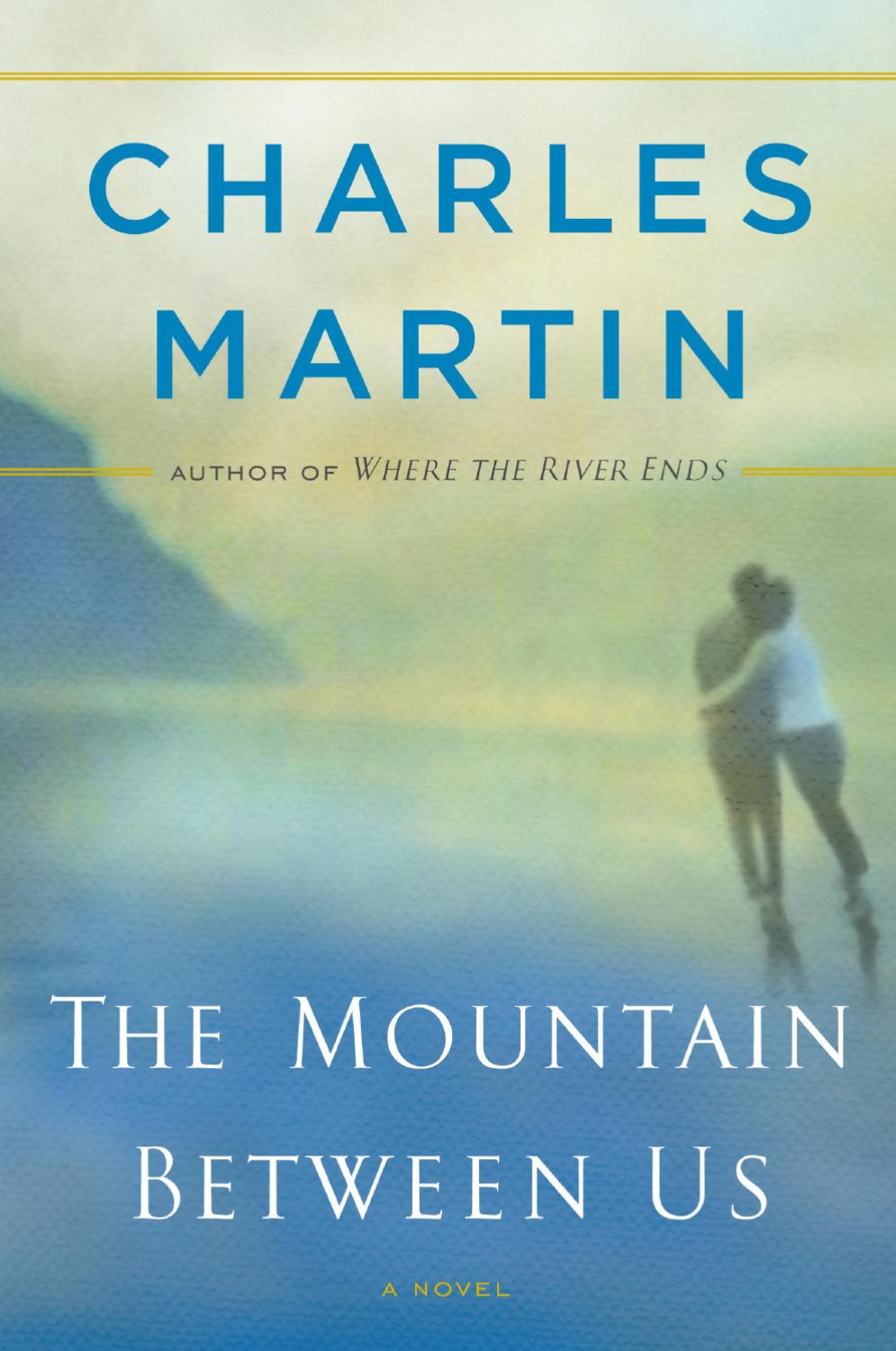 5. The Mountain Between Us
When a blizzard strands them in Salt Lake City, two strangers agree to charter a plane together, hoping to return home; Ben Payne is a gifted surgeon returning from a conference, and Ashley Knox, a magazine writer, is en route to her wedding. But when unthinkable tragedy strikes, the pair find themselves stranded in Utah's most remote wilderness in the dead of winter, badly injured and miles from civilization.
Without food or shelter, and only Ben's mountain climbing gear to protect themselves, Ashley and Ben's chances for survival look bleak, but their reliance on each other sparks an immediate connection, which soon evolves into something more.
Days in the mountains become weeks, as their hope for rescue dwindles. How will they make it out of the wilderness and if they do, how will this experience change them forever?
---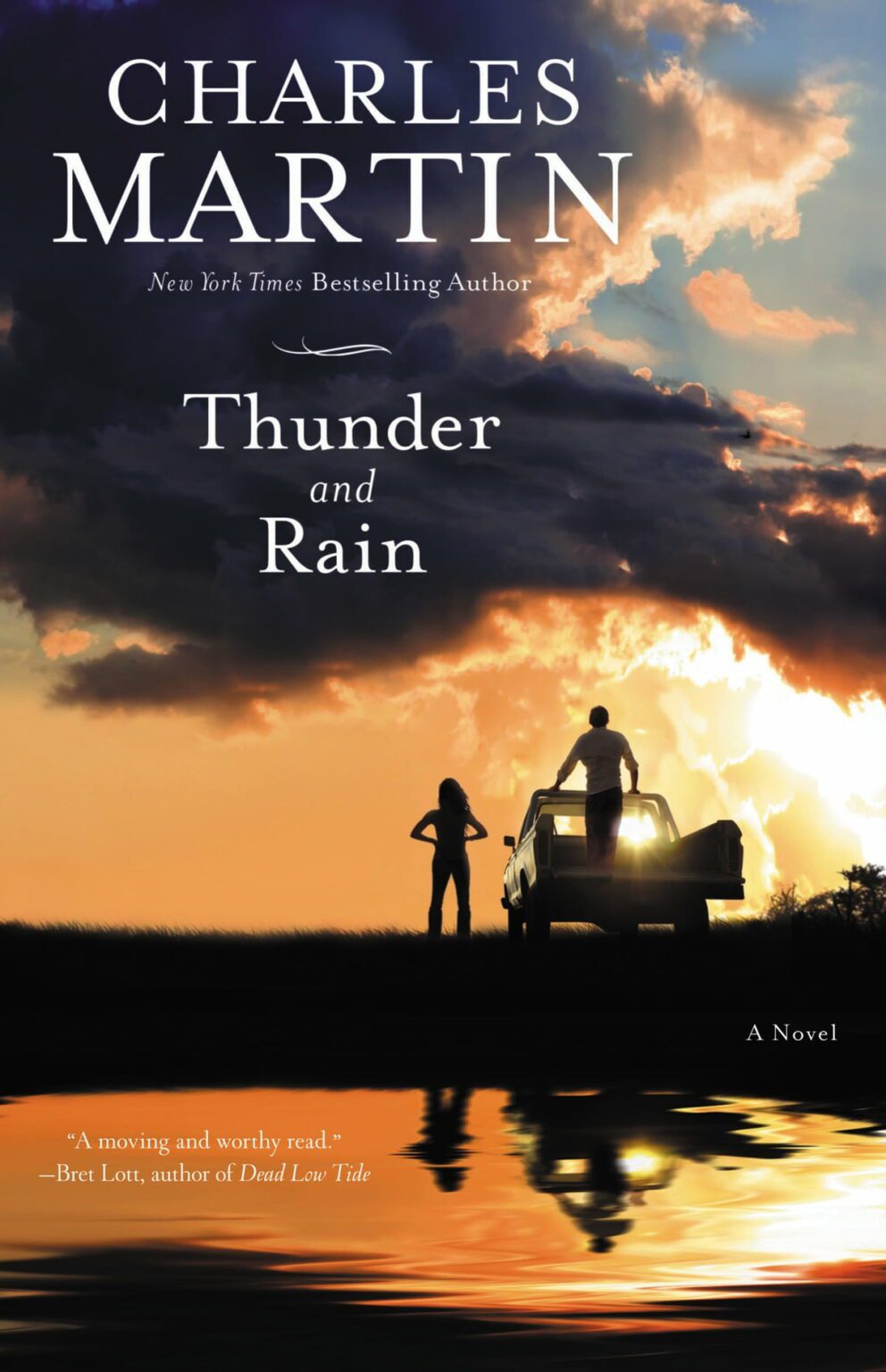 6. Thunder and Rain
Tyler Steele is a third-generation Texas Ranger with an unwavering moral compass. However, his tough exterior meant he was never able to forge the emotional connection his wife Andie needed. Now he is retired and raising their son Brodie on his own, and also at risk of losing his ranch.
As he flounders at the impossibility of rebuilding his life, an answer comes in the form of Samantha and her daughter Hope, running from something dangerous. Even though they are strangers, seeing them in danger, desperate, and alone unlocks the need in Tyler to protect.
As their relationship unfolds, Tyler realizes that he must confront his true weaknesses if he wants to become the man he needs to be.
---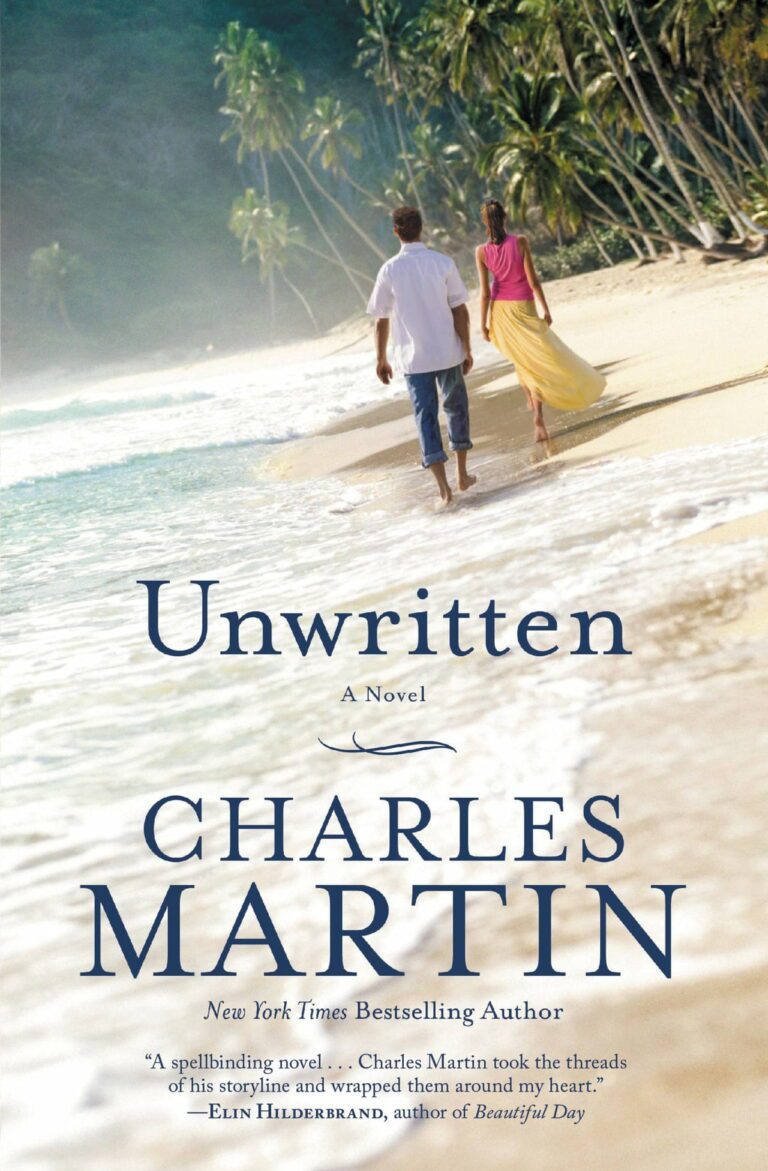 7. Unwritten
Katie Quinn is an actress running from her past when she finds Father Steady Capri on Ten Thousand Islands hiding from his future. Steady is used to helping others, but he is afraid Katie's problems might be beyond his abilities.
He will show her an alternate escape, a way to write a new life. But Katie still must confront her past before she can find peace.
---
8. A Life Intercepted
Twelve years ago, Matthew Rising was married to his high school sweetheart and one of the best quarterbacks in college football history. He had it all. But on the night of the draft, he lost everything when he was falsely accused of a horrible crime.
Now he's served his sentence and is heading back to his hometown to win back the love of his life, Audrey. She's sequestered herself away at the Catholic school to avoid the media scrutiny and has found a young football prodigy. It would violate the terms of his release if Matthew begins coaching the boy, but it might win back Audrey's love.
---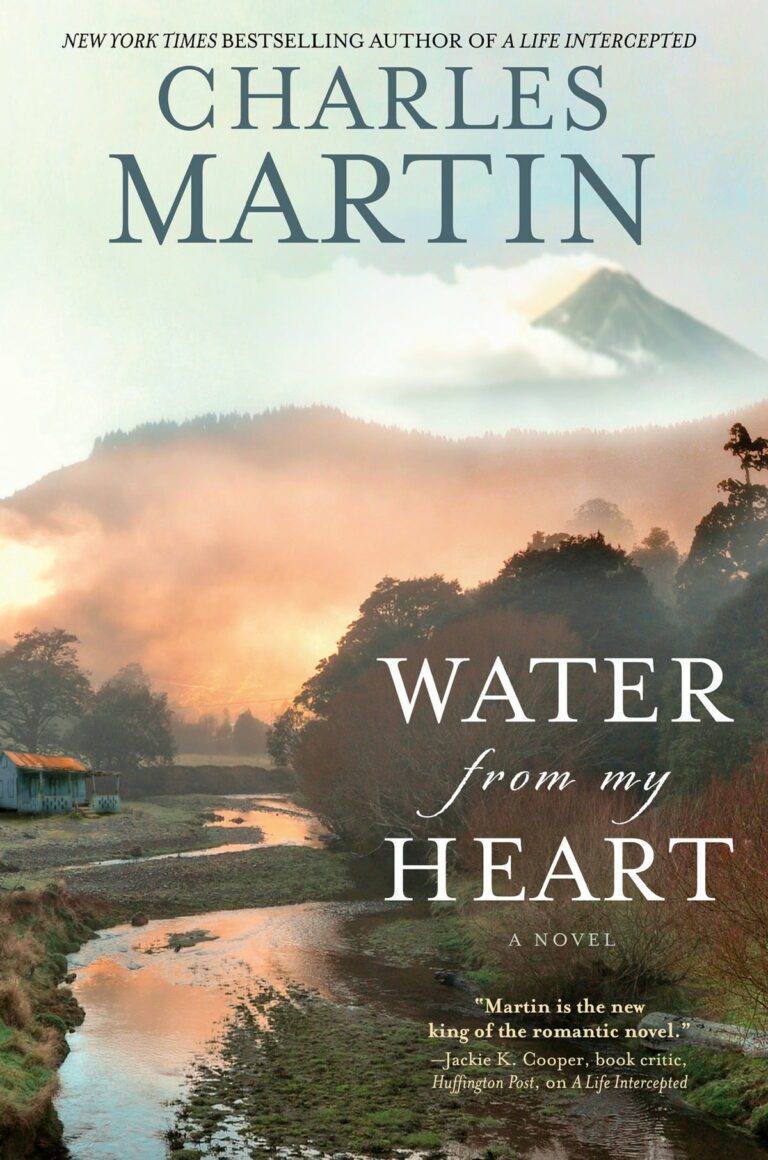 9. Water from My Heart
Charlie Finn learned to grow up fast and managed to earn a life-changing scholarship to Harvard. He learned to live on the outskirts of privileged society and it has served him just as well in the cutthroat business world.
He does everything he can to separate his relationships from work, but when his choices cause devastating consequences, he sets out to fix his mistakes. This decision sees him traveling to Central America where a woman and her young daughter have fallen victim to his actions.
Will Charlie be able to seek the redemption he never thought possible? And will he be able to love the one woman he never thought he could?
---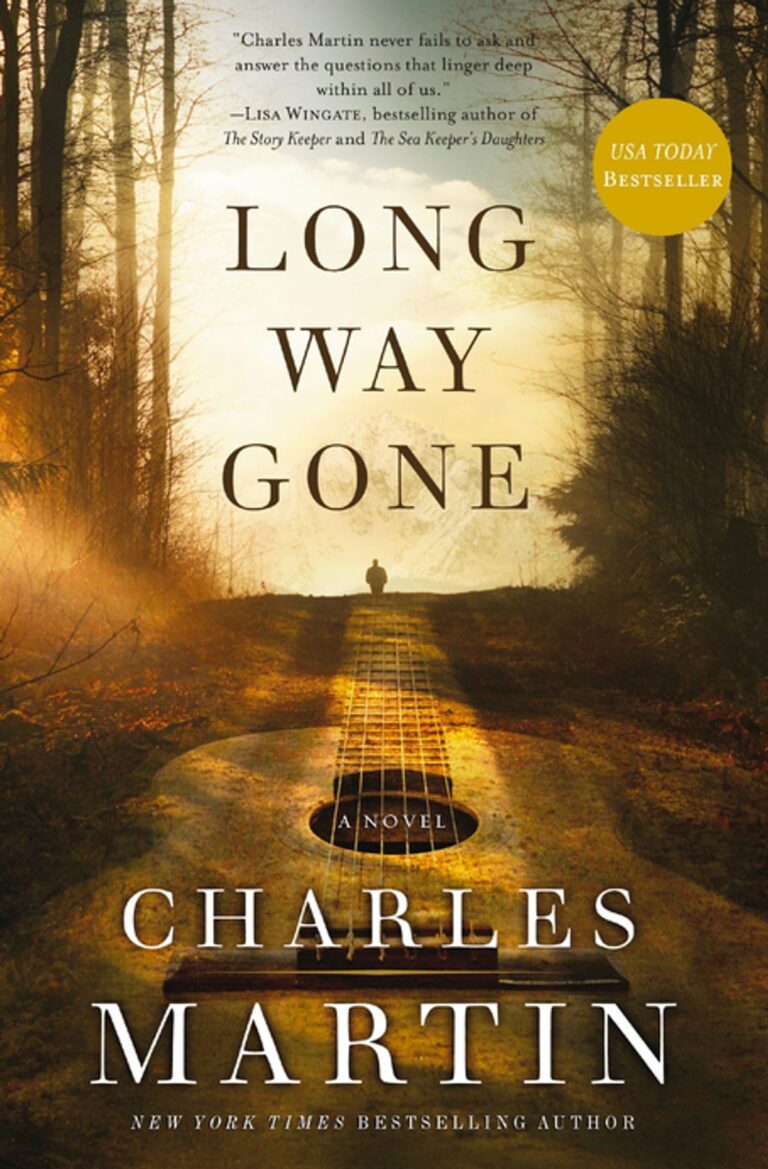 10. Long Way Gone
When he was 18, musician and songwriter Cooper O'Connor took everything his father held dear and drove 1,200 miles from home to Nashville. His whole life was riding on a six-string guitar and the bold wager that he had talent. But his wager quickly cost him everything.
Five years later, he falls in love with Daley Cross, who has an angelic voice. But just as he realizes he loves Daley, Cooper faces a tragedy that threatens his life and his career. With no where else to go, he returns home to the remote Colorado Mountains, searching for answers about his father and his faith.
---
11. Send Down the Rain
In swift succession Allie loses her family's beloved restaurant and her second husband dies in a horrible highway accident. Meanwhile, her childhood sweetheart has somehow managed to find his way back to their hometown.
Joseph, a Vietnam War veteran, has been adrift for many years. But when he finds a mother and her two small children lost, he promises to help get them home to Florida. This sets the scene for a bittersweet reunion with Allie.
When Joseph offers to help Allie rebuild her restaurant, it seems the flame may reignite. Until a 45-year-old secret from the past begins to emerge, threatening to destroy all hope for their second chance at love.
---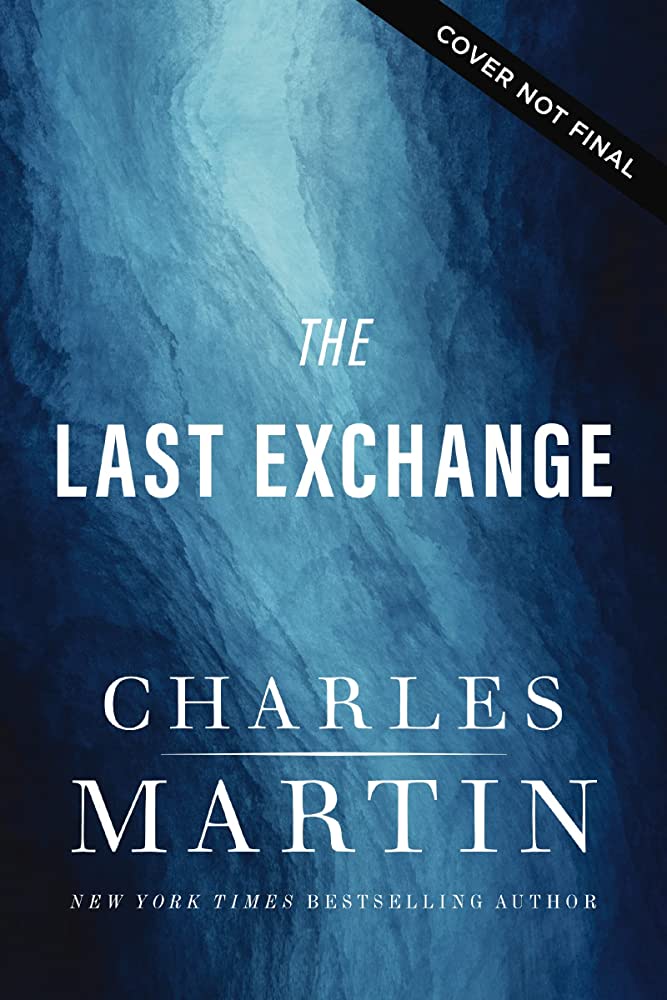 12. The Last Exchange
When MacThomas Pockets finished his last tour as part of the Scottish Special Forces, he was hired to consult for a film director to finesse some scenes that weren't working. In a twist he never saw coming, he ended up moving to L.A. to work as the bodyguard for movie star Maybe Joe Sue.
Pockets quickly learned there were two Joe Sues. The one the public saw with her perfect life. And the private Joe Sue with a traumatic youth, a reliance on pills, and the desperate yearning for her own child.
Even after their paths went their separate ways, he continued to keep a pulse on Joe Sue's life. Only a few would notice when things began to fall apart, but he did. And that's when he stepped in.
---
Final thoughts
The Charles Martin books in order can best be described as faith-based fiction which unfolds in a contemporary setting. Amidst themes of grief, loss, love, and redemption, Martin paints an inspirational message through sorrow and shines a light on a hopeful future.
More Inspirational Fiction Resources