Her books have been all over the online book community and while she hasn't yet been a published author for a decade, she already has more than 30 books under her belt. The Lucy Score books in order include workplace romances, fake dating, forbidden romances, and so much more. Keep reading to find out more about these small town romances.
About Lucy Score
Lucy Score has made a name for herself within the romance genre by writing about beloved tropes in small towns. Her love of writing and reading was nurtured from a young age growing up in a very literary family that encouraged reading around the dinner table.
Before she became an author, she attended school and earned a degree in journalism. However, it is through writing that Score found her path to success and her own happily ever after. She has dabbled in various forms of publishing since her debut novel was published in 2015 and being open to shifting gears is something she encourages other writers to be.
Her first publication was a novella and after looking into self-publishing, she was picked up by a small label publisher. She proceeded to write five novels for that publisher and in 2015 she became a full-time author before transitioning into an indie author. During this period Score worked closely with her husband, who she calls Mr. Lucy, as her partner in publishing.
More recently, however, she has been picked up by one of the big five publishers. In June 2023 it was announced that Hachette via Hodder & Stoughton had finalized a deal for nine books from Score, including reissuing six books from her back catalogue that were previously independently published.
Score is an instant New York Times bestselling author. Things We Hide From the Light was in the top spot on the New York Times Best Sellers list for the week of March 12, 2023 in the categories of Combined Print & E-Book Fiction and Paperback Trade Fiction. She currently lives in Pennsylvania with Mr. Lucy and their cat, Cleo.
Lucy Score Books in Order
Standalone Books
Our list of the Lucy Score books in order begins with her standalones. These books span from her debut novel right up until 2022, so while you can read these books in any order, reading them in order of publication will allow you to witness her growth and development as an author.
Benevolence Books
The same year as her debut Lucy Score began her first series. As with most of the series by Score the one takes place in a small town and each book follows a different couple, but the best way to read these books is in publication order. That is because there will be recurring characters and reading the books out of order will reveal spoilers.
The first book in the Benevolence series depicts a fake relationship between a member of the National Guard trying to keep his family off his back as he waits to redeploy and a woman who is running from something, but feels safe in his arms. The second features the theme of deployment once more while the final book in the trilogy centers around a fire chief and a former flight trauma surgeon.
Pretend You're Mine (2015)
Finally Mine (2018)
Protecting What's Mine (2020)
Sinner and Saint Books
This duology by Lucy Score follows the same couple: Waverly Sinner and Xavier Saint. Waverly is a second-generation Hollywood star in a gilded cage of expectations while Xavier is the co-founder of a private security firm. Sparks fly as their agendas clash, but then a dangerous stalker threatens Waverly's life and everything rests on the outcome. The second book takes place five years later.
Crossing the Line (2016)
Breaking the Rules (2016)
Blue Moon Books
Next is a series by Lucy Score which was previously known as The Pierce Brothers. The small town romances in Blue Moon Bend, New York has since expanded beyond the Pierce brothers to include other members of the quaint town. You should absolutely read these Lucy Score books in order of publication otherwise there will be massive spoilers for events in Where It All Began.
Fixer: King Siblings Books
This duology also features siblings with a shared theme of home renovation. The first book follows Gannon on his reality TV show renovating houses and the show's field producer Paige with the pair on the road together for long hours as sparks fly. Then the second book features TV star Catalina King swooping into Merry, Connecticut to help Noah Yates pull off the Christmas Festival, whether he likes it or not.
Mr. Fixer Upper (2017)
The Christmas Fix (2017)
Bootleg Springs Books
Bootleg Springs was written in collaboration with Claire Kingsley and takes place in the small town of Bootleg Springs, West Virginia. Each book follows a new couple, but there are recurring characters throughout the series. As well, plot points and a police investigation run through each book, so you should definitely read these books in order of publication.
Bluewater Billionaires
The Bluewater Billionaires is a romance series with contributions from four different authors, which share themes and tropes. Score's book in this series follows Emily Stanton and Derek Price.
The billionaires in this series are a tight-knit group of friends and all women. Emily has found herself in hot water facing pressure from all sides as well as a misunderstanding with law enforcement that was captured by paparazzi in Miami. Which is why Derek has been hired to fix her image, but while he never takes clients to bed, Emily is proving to be his exception.
Riley Thorn Books
The penultimate series in our list of the Lucy Score books in order, at least for now, includes elements of paranormal mystery in addition to the steamy romance she is well-known for. Each book follows Riley Thorn who at the beginning of the series is divorced, broke, living with elderly roommates, and potentially experiencing clairvoyant visions when she meets private investigator Nick Santiago.
Knockemout Books
Finally, this is the series for which Lucy Score might be the most well-known. Each book takes place in the small town of Knockemout, Virginia and follows a different couple. However, if you intend to read each book in this series you should follow the publication order to avoid any potential spoilers.
Things We Never Got Over (2022)
Things We Left Behind (Expected: September 5, 2023)
A Summary of Lucy Score Books in Order
If you still want to learn a little bit more about the tropes and themes Lucy Score uses in her writing, below you will find the summaries to her standalone books. These are a great example of her writing and the type of romances you will find in her novels.
---
1. Undercover Love
When Ashley catches her fiancé Steven making out with his colleague Victoria, all she can think about is revenge. To make matters even worse, it turns out that's not the only body part he's betrayed her with.
Ashley is humiliated and furious when she finds herself propositioned by Jason Blaine, a ridiculously sexy security expert. He's also not just looking to get into bed with her, he wants her help to take down Steven and Victoria so he can rescue his family's company too. Now Ashley finds herself dabbling in corporate espionage and illicit affairs as things begin to get dangerous.
---
2. Heart of Hope
This book is part of a larger romance series by multiple authors, but Lucy Score has only written one contribution which takes place in this world. The Hope Falls Universe series takes place in the small town of Melanie Shawn's Hope Falls series. Score's contribution is a Christmas romance between a single mother and a man who has recently moved to town.
Bristol is busy trying to learn hockey, juggle work, and trying to forget how much she misses her sister. Everyone around her seems to be moving forward, including her ex-husband, but Bristol can't and even the holidays aren't helping. Then a sexy stranger arrives in town and proves to be a welcome distraction.
Beau offers to teach Bristol everything he knows about hockey…which is a lot considering he went pro. But he's trying to keep that, and the reason he's in Hope Falls, secret. Except as he is giving Bristol skating lessons he begins to fall for her, and it begins to look like protecting someone he loves will mean hurting Bristol.
---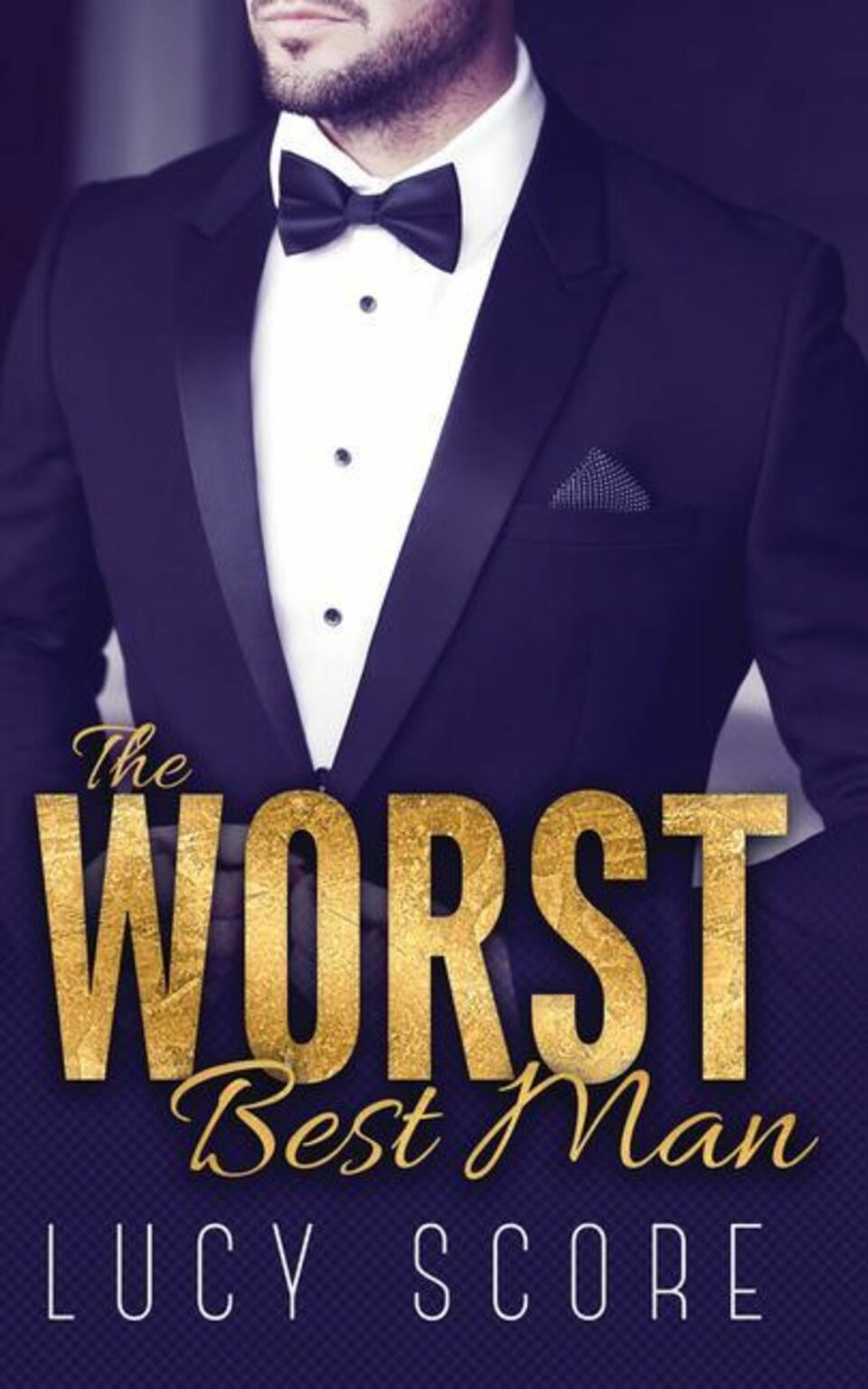 3. The Worst Best Man
Franchesca Baranski takes her duties as Maid of Honor very seriously. It's her best friend's wedding and while the groom is the perfect gentleman, the rest of the wedding party is the stuff of nightmares. Especially the best man Aiden Kilbourn.
But Franchesca can handle Aiden with his big attitude and even bigger…checkbook. At least she thinks she can, because while he is pretentious and judgmental, he is also undeniably sexy. Meanwhile, the business world is Aiden's whole life and he hasn't met a challenge he can't win, but Franchesca may just be his downfall.
---
4. Rock Bottom Girl
Marley sneaks home to her childhood bedroom downsized, broke, and dumped at 38 to find that nothing has changed in Culpepper. They're even still talking about how she ruined Homecoming in her senior year. Since she's desperate for a new start, she accepts a temporary teaching position at Culpepper High School coaching the girls' soccer team.
But then the rumor mill sends her to the principal's office to sign an ethics contract and she finds herself striking a deal with the high school bad boy turned sexy good guy. If she teaches him how to be in a relationship, Jake Weston will teach her how to coach.
The relationship might be fake, but the orgasms certainly aren't, except there's no way rock bottom can turn into a foundation for happily ever after. Right?
---
5. By a Thread
Next is a workplace romance between a grumpy boss and a plucky heroine.
Dominic Russo got Ally Morales fired from one of her jobs…then she is hired by his mother at their company. He wants to dislike her on principle, but he can't deny that her colorful personality is brightening up the magazine's offices.
However, Dominic refuses to take advantage of his position like his father, so he convinces himself if he gets her to quit then he'll finally solve the puzzle of her and why she is working so many jobs. Then he can go back to salvaging his family name and forget all about her.
---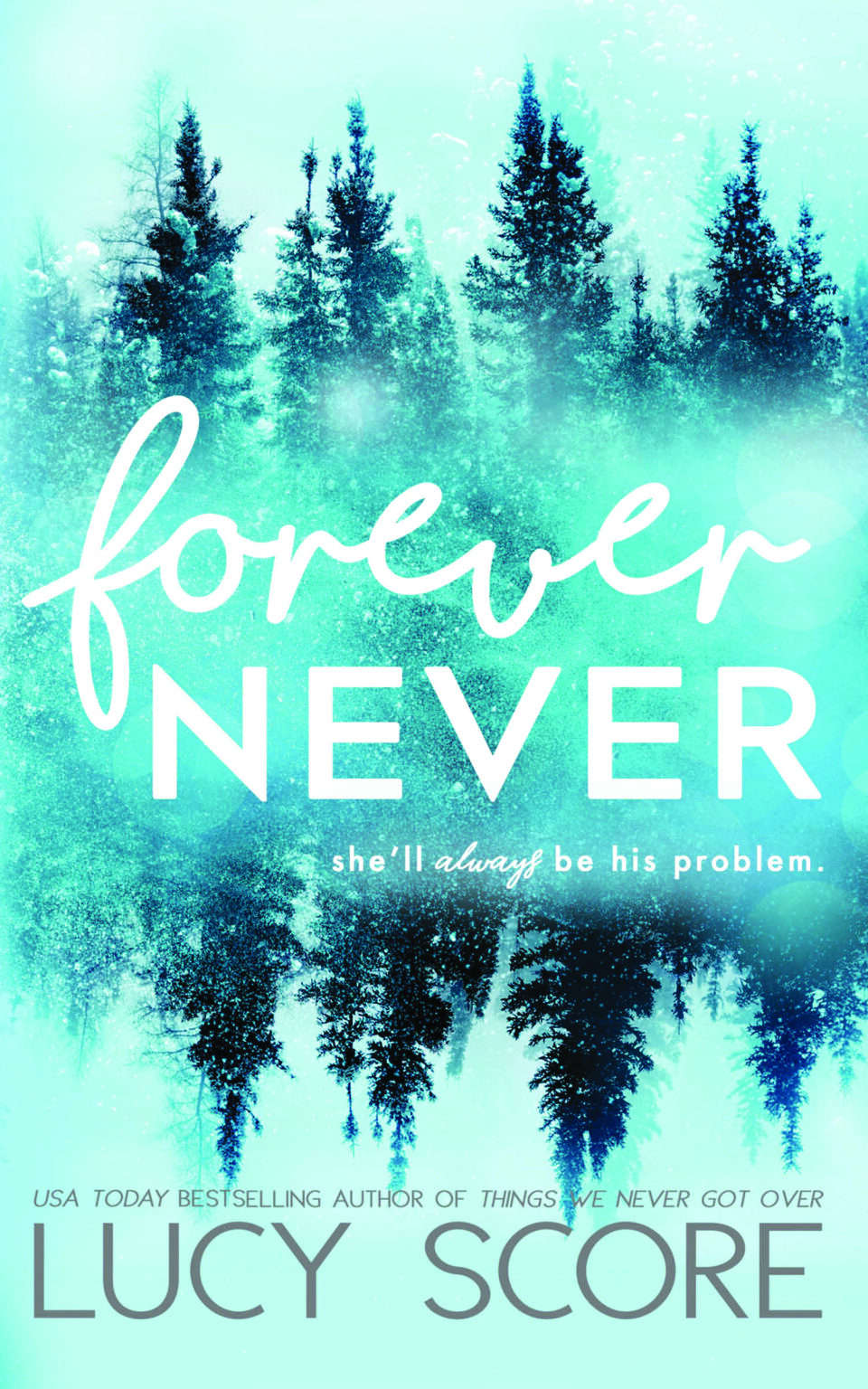 6. Forever Never
Remi Ford was his brother's high school sweetheart, his boss's daughter, and his ex-wife's best friend. In other words, Remi Ford is seriously off limits for Brick Callan. But Brick is loyal and overprotective, especially to Remi who he shares a long history with that is filled with fights, friendship, family, and an intense attraction that tests his willpower.
So, when Remi sneaks back to Mackinac Island in the middle of winter, Brick is determined to learn why, even if it means letting himself fall for the one girl he will never get over.
Meanwhile, Remi doesn't intend to stay back in Mackinac Island, especially not when the man who broke her heart as a teenager keeps showing up for dinner. She just needs to lay low for a few weeks and figure a way out of this nightmare. She definitely doesn't need Brick riding to her rescue again, with much more than just their hearts on the line.
---
7. Maggie Moves On
Maggie Nichols is a house-flipping sensation and YouTube star on a mission. She has just arrived in Kinship, Idaho to restore a crumbling Victorian mansion in four months or less. She has everything prepared and accounted for, except for sexy landscaper Silas Wright.
He takes flirtation to a whole new level, often shirtless and sometimes pants-less. But Maggie doesn't want to put down roots. Her job is to travel the country and flip houses into dream homes, but a brief fling might work out nicely.
Silas, however, is the wrench in Maggie's carefully constructed plans and tears down the emotional walls she's spent years building. She needs to make a decision, but how can she stay when her whole career is build on moving on?
---
Final thoughts on Lucy Score books in order
If you enjoy small town romances, then you should absolutely read the Lucy Score books in order. She has written books with a variety of tropes from workplace romance, fake dating, forbidden romance, and more. There will definitely be a book featuring your favorite romance trope in her bibliography.
More Contemporary Romance Resources