Christina Lauren is one of the biggest names in the contemporary romance genre at the moment. Their books have become viral sensations in online book communities, which may be what led you down the path to learn how best to read the Christina Lauren books in order.
Most of their books fall within the adult contemporary romance genre. But the duo has published a few young adult books as well. They often include tropes such as workplace romance, forbidden love, and enemies-to-lovers. All of their books, roughly summarizing their own words, contain some kissing to a whole lot of kissing.
So if you're looking for your next romance pairing to ship, keep reading to find out more about all the Christina Lauren books in order.
About Christina and Lauren
The genius behind the Christina Lauren books is actually two authors, and how they met and began collaborating is incredibly modern. Christina Hobbs and Lauren Billings met online in 2009 as part of the fanfiction community.
At the time Hobbs was the author behind one of the behemoth Twilight fanfictions in the community. Billings, who was organizing a panel at a convention, invited her to join that panel. The rest, as they say, is history.
One month after meeting in person they collaborated on a one-shot, and then decided to write a book together. They started on a more serious novel before writing a teen romance mythology book. However, their debut is Beautiful Bastard, which is a rework of Christina Hobbs's hit Twilight fanfic: The Office.
From the beginning their creative process has been incredibly collaborative with an equally shared sense of ownership. They always get together in person when beginning a new project to outline and brainstorm. Then, they will assign chapters, scenes, or moments to each other.
Since Lauren Billings lives in California while Christina Hobbs lives in Utah, the pair meet in person whenever they can and communicate virtually every day when they're apart.
Collectively they have 2.5 million books in circulation. They also have movie deals for two of their books: The Unhoneymooners and Roomies.
Christina Lauren Books in Order
They describe their books to be like sitcoms. You don't have to read every Christina Lauren book in order to understand what is going on, but your appreciation for the series and its characters will be greater for reading the books in order of publication as a complete series.
Beautiful Books
This is the series that propelled Christina Lauren to fame. It all began with a rework of Christina's fanfiction that united the two authors. Beautiful Bastard is the rework of that fanfiction, but the duo then went on to write four further novels and five novellas about secondary characters.
Beautiful is a contemporary erotic romance series and the best way to read these books is in order of publication. It is possible to skip the novellas and still enjoy the novels, but you will miss the snippets and glimpses into the lives of the characters that creates further development and progression.
The series begins with a workplace romance between an ambitious intern and a perfectionist executive. Chloe Mills is whip-smart and hardworking while Bennett Ryan is blunt, inconsiderate, and completely irresistible. As their appetites for one another increase to a breaking point, they must decide exactly what they're willing to lose in order to win each other.
While each book follows a new couple, the series culminates with the final books including all of your favorite Beautiful characters.
Wild Seasons Books
Christina Lauren's second series is another contemporary erotic romance series. It is also a spin-off of sorts from their Beautiful books. The two series are linked via characters and story lines; a character from Wild Seasons appears in Beautiful Secret.
As per the authors, you should read these Christina Lauren books in order of publication. However, again, you can read and understand the novels without reading the novellas. But reading the novellas will give you more insight into the characters.
Each book follows two new protagonists, but the interconnected friend group means it will make the most sense to read the books in order. The first three books follow the aftermath of three college besties meeting three hot guys in Las Vegas. Then the fourth book circles back to a character from the beginning and tells their love story.
The Unhoneymooners
The Unhoneymooners (2019)
The Honeymoon Crashers (Expected: August 1, 2023) (Audio Original)
Standalone Books
Finally, here are all the standalone Christina Lauren books in order. These books encompass both young adult and adult genres, meaning there is likely a book here for everyone.
Christina Lauren's young adult books are Sublime, The House, and Autoboyography. All other titles on this list fall into the adult contemporary romance genre. As they say on their website, there is a variety of kissing in all of their books.
Summary of Christina Lauren Books in Order
Below you will find the summaries to all the standalone Christina Lauren books in order, including next year's upcoming release. Through these summaries you can see the evolution of their writing as their found their niche within the romance genre.
The list begins with their young adult titles before transitioning into their adult romances. This is a great way to get a more comprehensive feel for the themes they use in their books.
---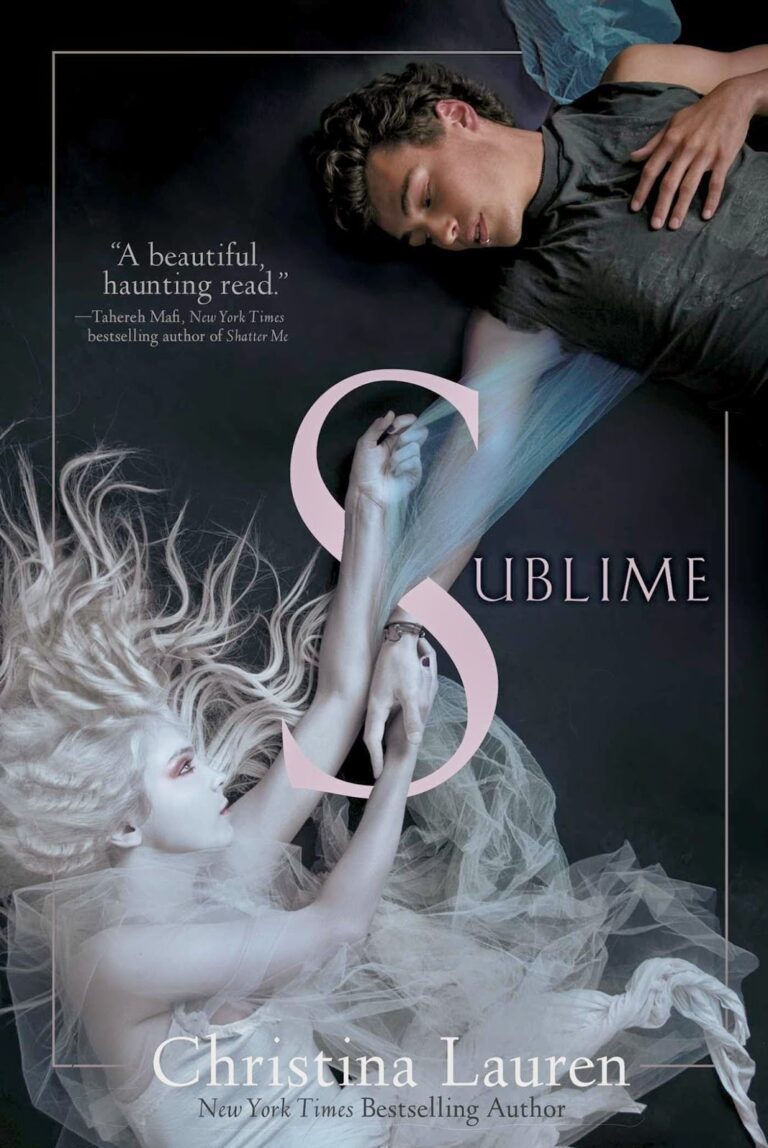 1. Sublime
From the moment she sees Colin, Lucy knows she's meant for him. But their love is no ordinary love. Lucy is a ghost, and Colin can only physically be with her when he's standing on the brink of his own death.
Willing to give anything for their stolen moments together, Colin pushes his daredevil tendencies to the extreme time and again. But he becomes obsessed with testing the limits between his world and that of the dead. Soon, Lucy begins to wonder if she's meant to be his guardian — or his destruction.
---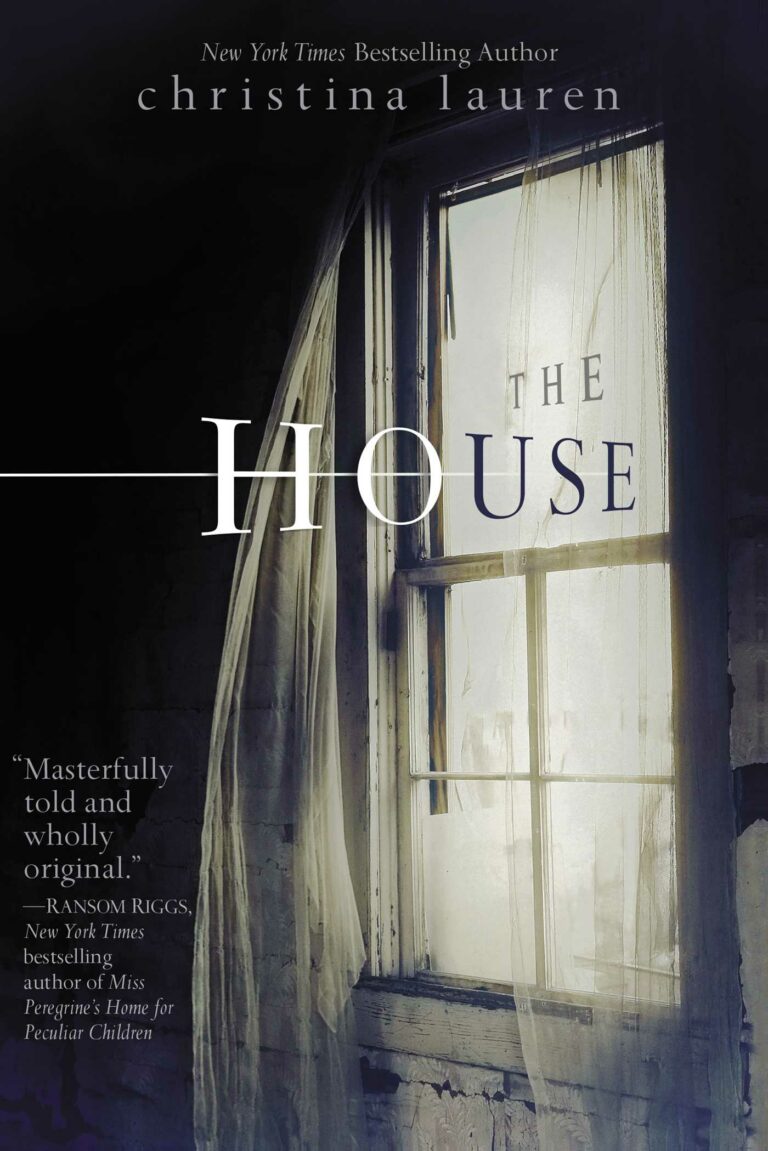 2. The House
Gavin tells Delilah he's hers — completely — but whatever lives inside that house with him disagrees.
After seven years tucked away at an East coast boarding school, Delilah Blue returns to her small Kansas hometown to find that not much has changed. Her parents are still uptight and disinterested, her bedroom is exactly the way she left it, and the outcast Gavin Timothy still looks like he's crawled out of one of her dark, twisted drawings.
Delilah is instantly smitten.
Gavin has always lived in the strange house. An odd building isolated in a stand of trees where the town gives in to mild wilderness.
The house is an irresistible lure for Delilah, but the tall fence surrounding it exists for good reason, and Gavin urges Delilah to be careful. Whatever lives with him there isn't human, and isn't afraid of hurting her to keep her away.
---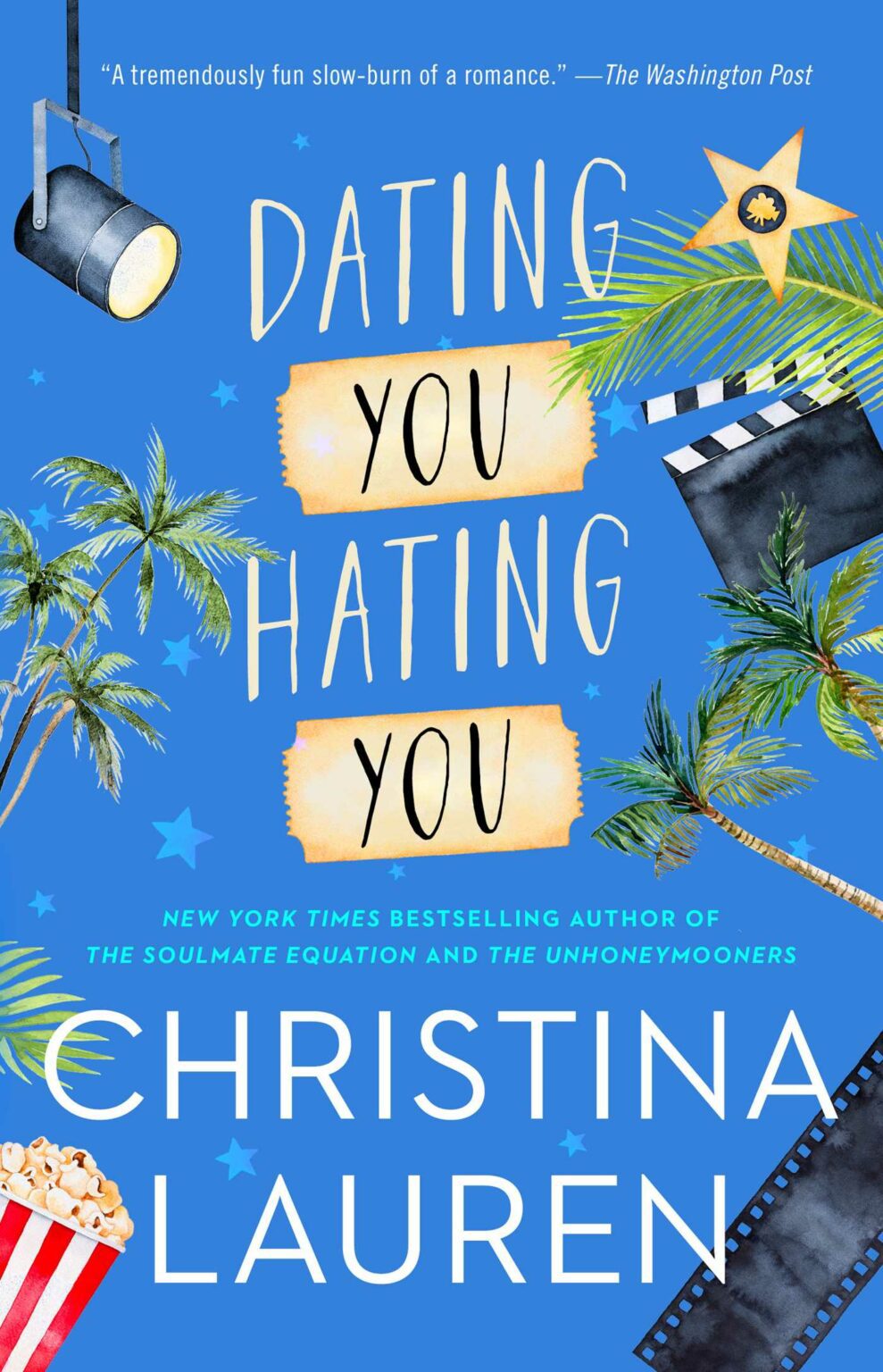 3. Dating You/Hating You
Despite the odds against them from an embarrassing meet-awkward at a mutual friend's Halloween party, Carter and Evie immediately hit it off. Even the realization that they're both high-powered agents at competing firms in Hollywood isn't enough to squash the fire.
But when their two agencies merge — causing the pair to vie for the same position — all bets are off. What could have been a beautiful, blossoming romance turns into an all-out war of sabotage. Carter and Evie are both thirty-something professionals — so why can't they act like it?
Will Carter stop trying to please everyone and see how their mutual boss is really playing the game? Will Evie put aside her competitive nature long enough to figure out what she really wants in life? Can their actor clients just be something close to human?
---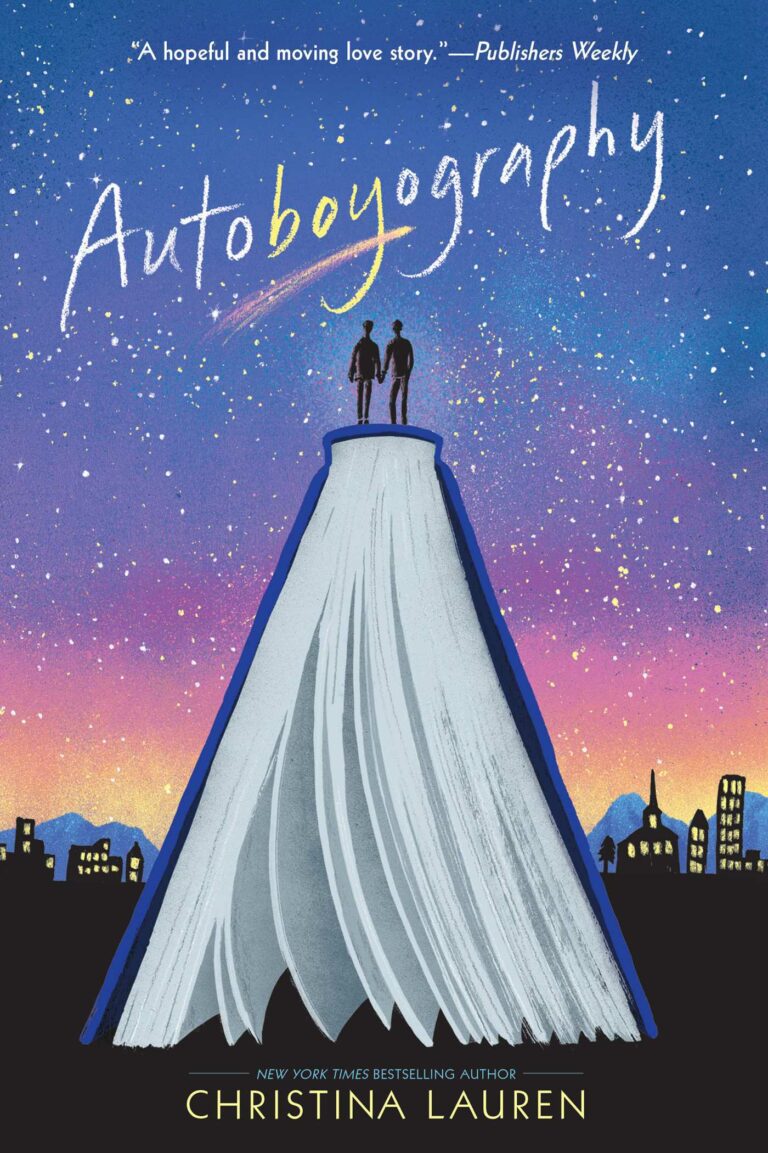 4. Autoboyography
Three years ago, Tanner Scott's family relocated from California to Utah, a move that nudged the bisexual teen temporarily back into the closet. Now, with one semester of high school to go, and no obstacles between him and out-of-state college freedom, Tanner plans to coast through his remaining classes and clear out of Utah.
But when his best friend Autumn dares him to take Provo High's prestigious Seminar — where honor roll students diligently toil to draft a book in a semester — Tanner can't resist going against his better judgment and having a go, if only to prove to Autumn how silly the whole thing is. Writing a book in four months sounds simple. Four months is an eternity.
It turns out, Tanner is only partly right: Four months is a long time. After all, it takes only one second for him to notice Sebastian Brother, the Mormon prodigy who sold his own Seminar novel the year before and who now mentors the class. And it takes less than a month for Tanner to fall completely in love with him.
---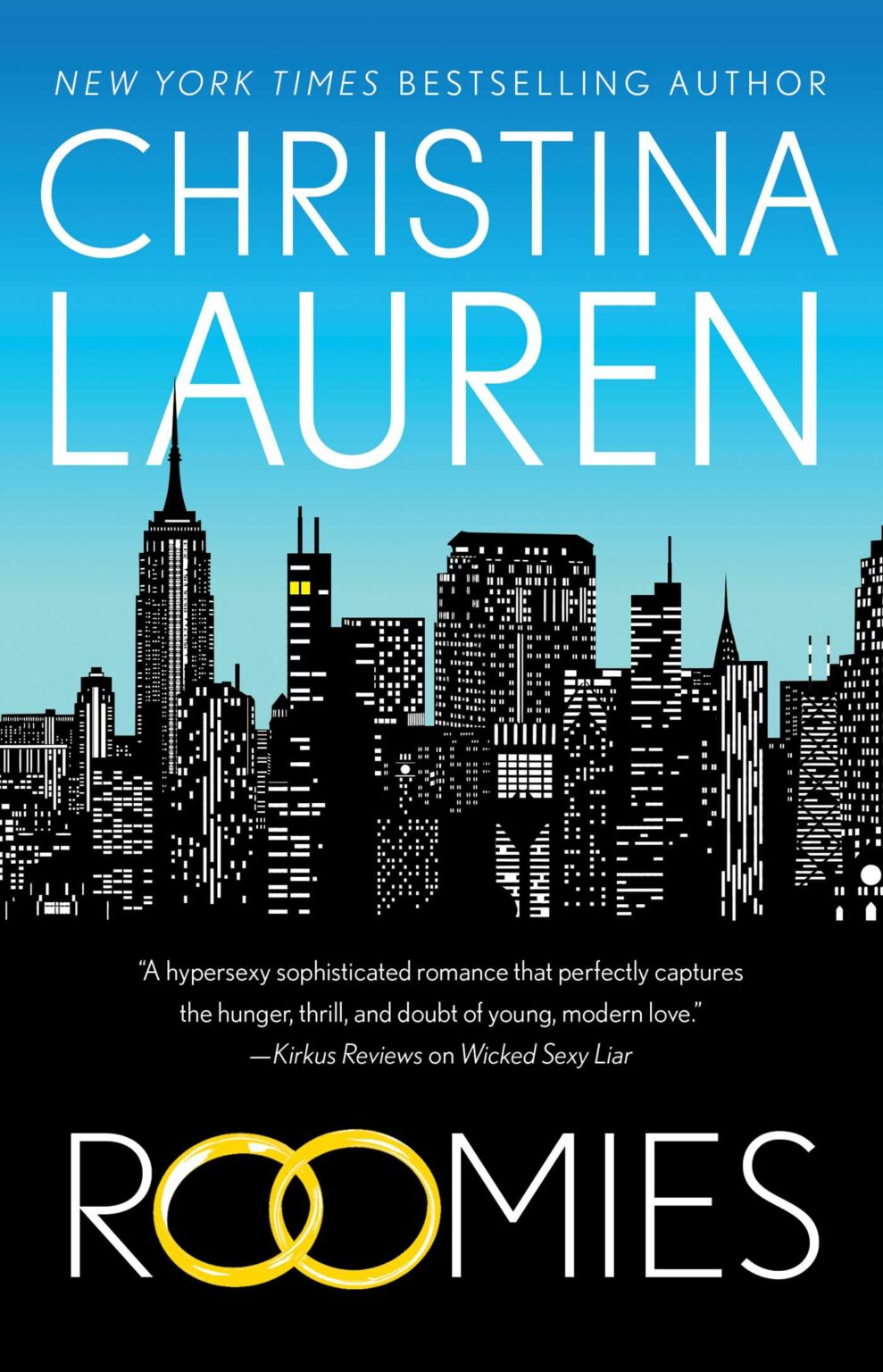 5. Roomies
Rescued by Calvin McLoughlin from a would-be subway attacker, Holland Bakker pays the brilliant musician back by pulling some of her errand-girl strings and getting him an audition with a bigtime musical director. When the tryout goes better than even Holland could have imagined, Calvin is set for a great entre into Broadway — until he admits his student visa has expired and he's in the country illegally.
Holland impulsively offers to wed the Irishman to keep him in New York, her growing infatuation a secret only to him. As their relationship evolves from awkward roommates to besotted lovers, Calvin becomes the darling of Broadway. In the middle of the theatrics and the acting-not-acting, what will it take for Holland and Calvin to realize they both stopped pretending a long time ago?
---
6. Love and Other Words
Macy Sorensen is settling into an ambitious if emotionally tepid routine: Work hard as a new pediatrics resident, plan her wedding to an older, financially secure man, keep her head down, and heart tucked away.
But when she runs into Elliot Petropoulos — the first and only love of her life — the careful bubble she's constructed begins to dissolve. Once upon a time, Elliot was Macy's entire world — growing from her gangly teen friend into the man who coaxed her heart open again after the loss of her mother… Only to break it on the very night he declared his love for her.
Told in alternating timelines between Then and Now, teenage Elliot and Macy grow from friends to much more. They spend weekends and lazy summers together in a house outside of San Francisco reading books, share favorite words, and talk through their growing pains and triumphs.
As adults, they have become strangers to one another until their chance reunion. Although their memories are obscured by the agony of what happened that night so many years ago, Elliot will come to understand the truth behind Macy's decade-long silence. He will have to overcome the past and himself to revive her faith in the possibility of an all-consuming love.
---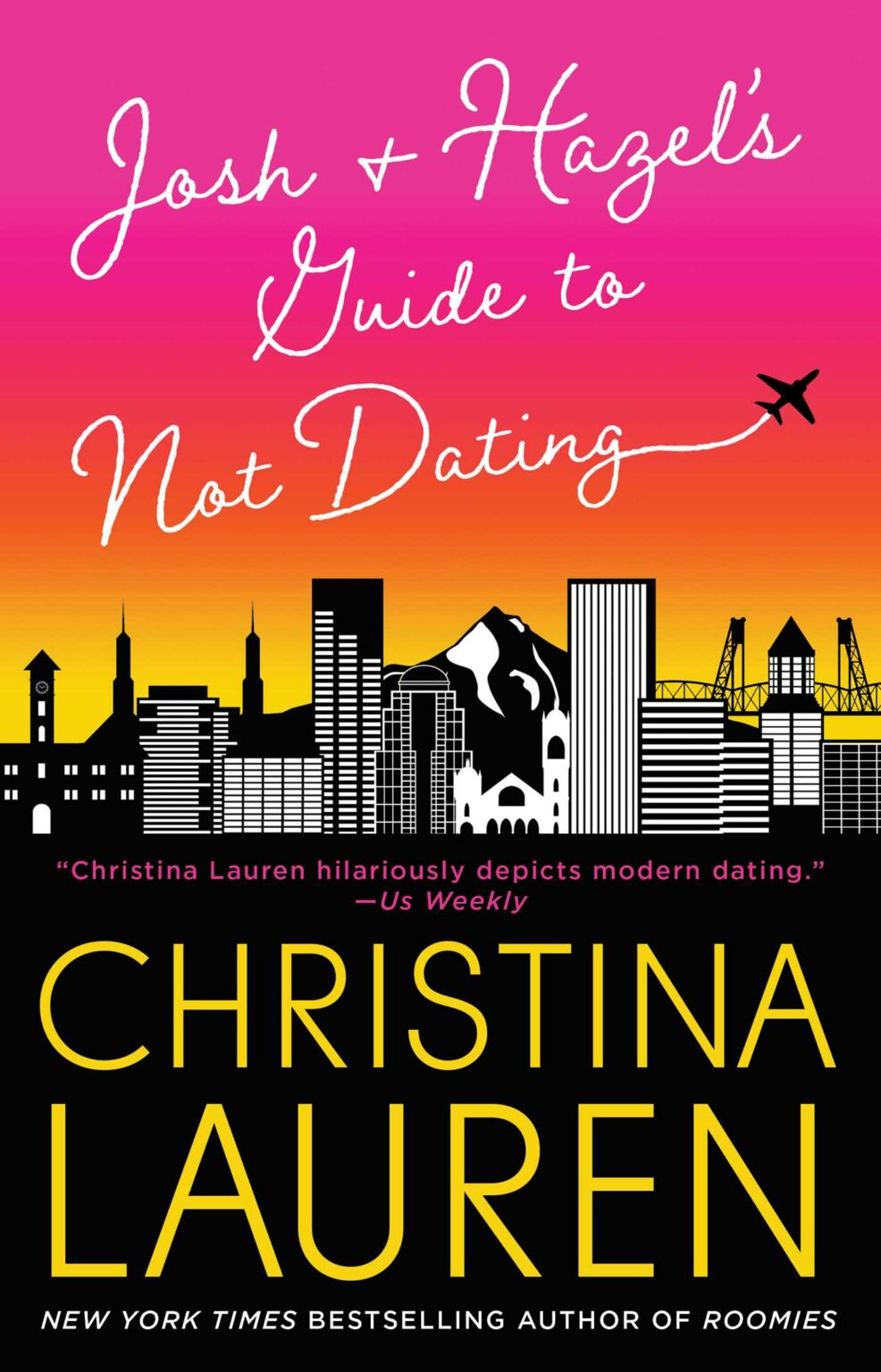 7. Josh and Hazel's Guide to Not Dating
Hazel Camille Bradford knows she's a lot to take — and frankly, most men aren't up to the challenge. If her army of pets and thrill for the absurd don't send them running, her lack of filter means she'll say exactly the wrong thing in a delicate moment. Their loss. She's a good soul in search of honest fun.
Josh Im has known Hazel since college, where her zany playfulness proved completely incompatible with his mellow restraint. From the first night they met — when she gracelessly threw up on his shoes — to when she sent him an unintelligible email while in a post-surgical haze, Josh has always thought of Hazel more as a spectacle than a peer. But now, ten years later, after a cheating girlfriend has turned his life upside down, going out with Hazel is a breath of fresh air.
Not that Josh and Hazel date. At least, not each other. Because setting each other up on progressively terrible double blind dates means there's nothing between them…right?
---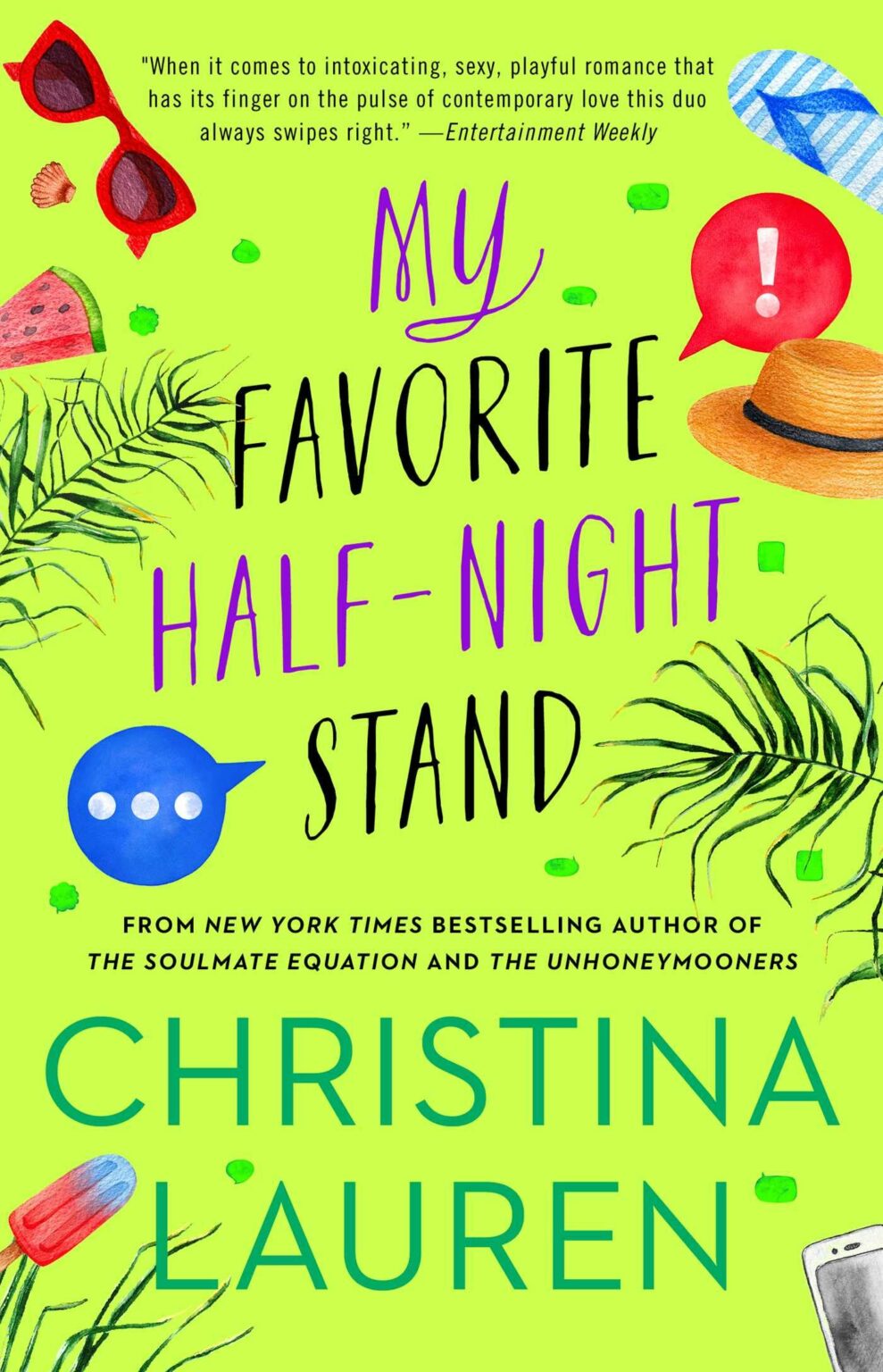 8. My Favorite Half-Night Stand
Millie Morris has always been one of the guys. A UC Santa Barbara professor, she's a female-serial-killer expert who's quick with a deflection joke and terrible at getting personal. And she, just like her four best guy friends and fellow professors, is perma-single.
So when a routine university function turns into a black tie gala, Mille and her circle make a pact that they'll join an online dating service to find plus-ones for the event. There's only one hitch: After making the pact, Millie and one of the guys, Reid Campbell, secretly spent the sexiest half-night of their lives together, but mutually decide the friendship would be better off strictly platonic.
But online dating isn't for the faint of heart. While the guys are inundated with quality matches and potential dates, Millie's first profile attempt garners nothing but dick pics and creepers.
Enter Catherine — Millie's fictional profile persona. In Catherine's make-believe shoes Millie can be more vulnerable than she's ever been in person.
Soon Catherine and Reid strike up a digital pen-pal-ship. But Millie can't resist temptation in real life, either. Soon, Millie will have to face her worst fear — intimacy — or risk losing her best friend, forever.
---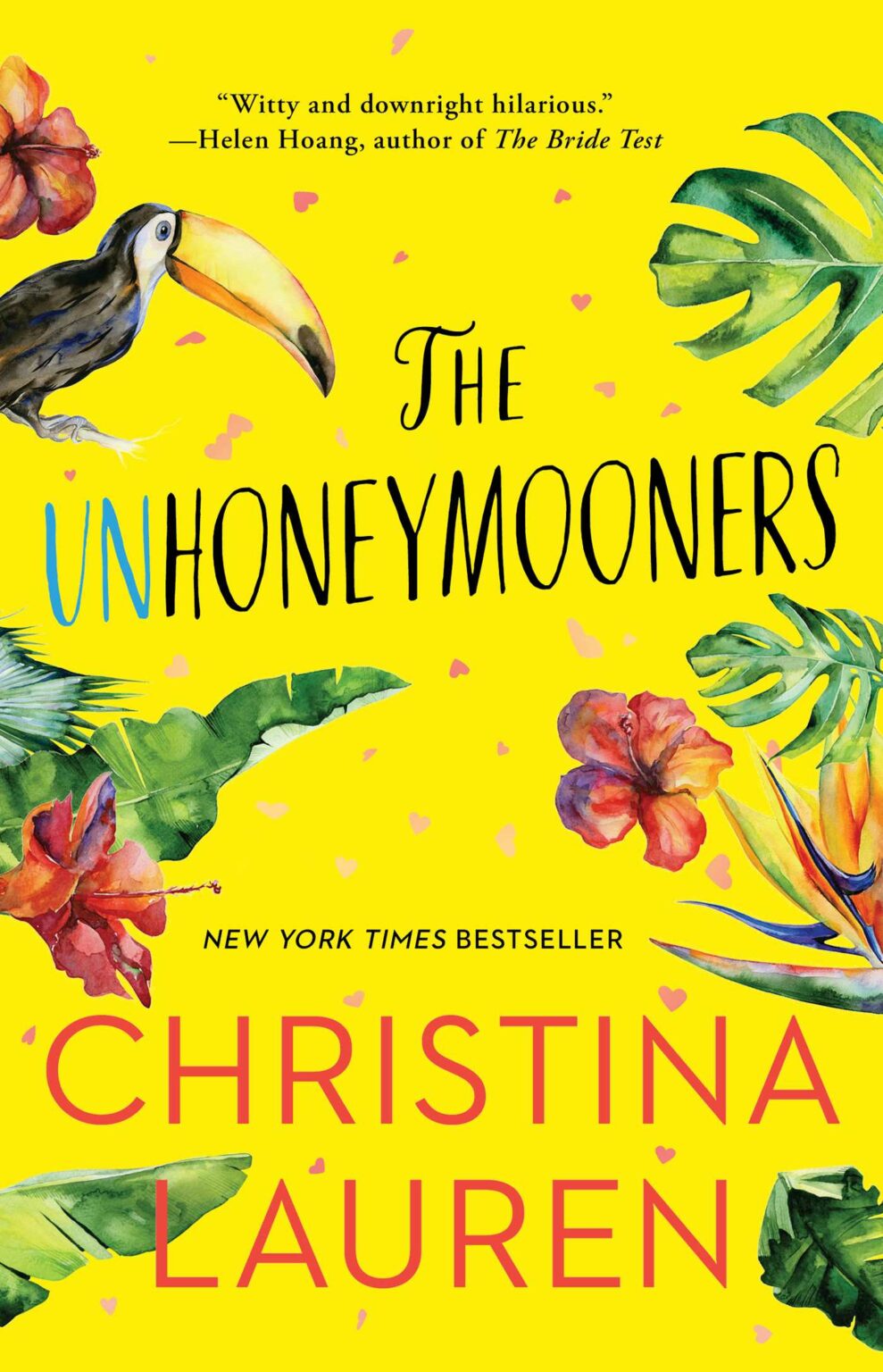 9. The Unhoneymooners
Olive is always unlucky: In her career, in love, in…well, everything.
Her identical twin sister Amelia, on the other hand, is probably the luckiest person in the world. Her meet-cute with her fiancé is something out of a romantic comedy and she's managed to finance her entire wedding by winning a series of Internet contests. Worst of all, she's forcing Olive to spend the day with her sworn enemy, Ethan, who just happens to be the best man.
Olive braces herself to get through 24 hours of wedding hell before she can return to her comfortable, unlucky life. But when the entire wedding party gets food poisoning from eating bad shellfish, the only people who aren't affected are Olive and Ethan. And now there's an all-expenses-paid honeymoon in Hawaii up for grabs.
Putting their mutual hatred aside for the sake of a free vacation, Olive and Ethan head for paradise. They are determined to avoid each other at all costs. But when Olive runs into her future boss, the little white lie she tells him is suddenly at risk to become a whole lot bigger.
She and Ethan now have to pretend to be loving newlyweds, and her luck seems worse than ever. But the weird thing is that she doesn't mind playing pretend. In fact, she feels kind of…lucky.
---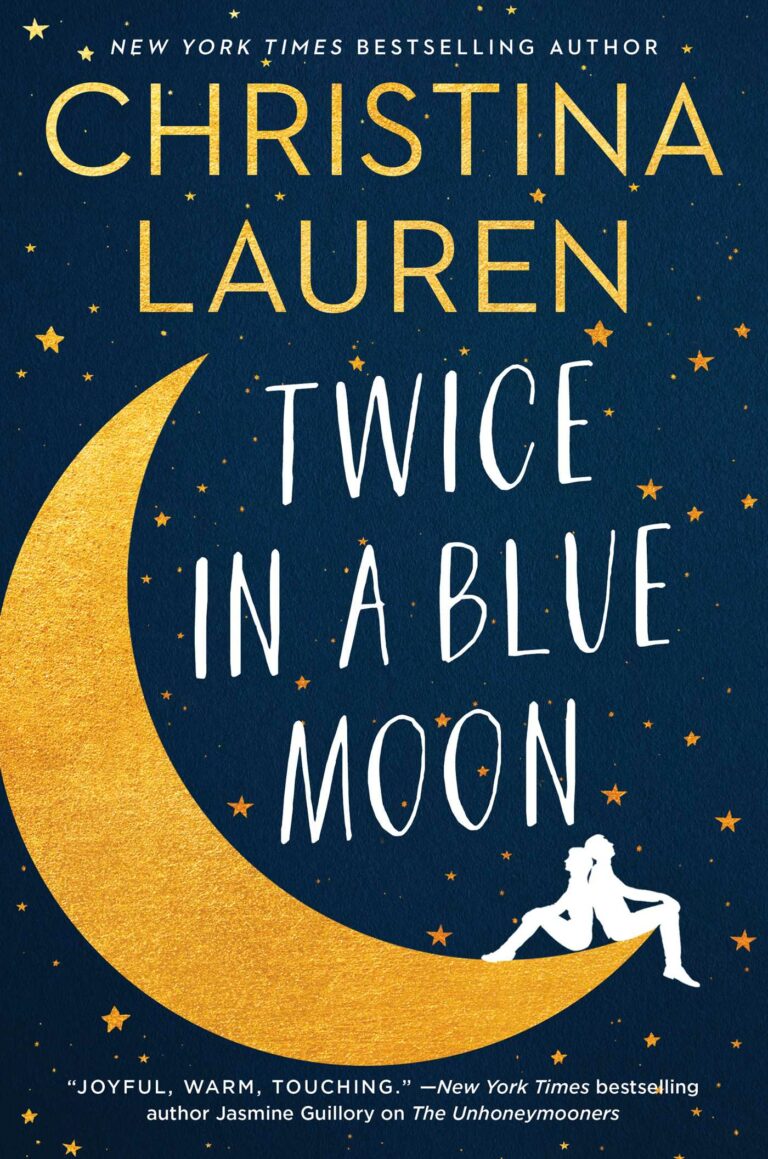 10. Twice in a Blue Moon
Sam Brandis was Tate Jones's first: Her first love. Her first everything. Including her first heartbreak.
During a whirlwind two-week vacation abroad, Sam and Tate fell for each other in only the way that first loves do. They shared all of their hopes, dreams, and deepest secrets along the way.
Sam was the first, and only, person that Tate ever revealed her identity to. She is the long-lost daughter of one of the world's biggest film stars. So when it becomes clear her trust was misplaced, her world shattered for good.
Fourteen years later, Tate, now an up-and-coming actress, only thinks about her first love every once in a blue moon. When she steps onto the set of her first big break, he's the last person she expects to see.
Yet here Sam is, the same charming, confident man she knew, but even more alluring than she remembered. Forced to confront the man who betrayed her, Tate must ask herself if it's possible to do the wrong thing for the right reason…whether "once in a lifetime" can come around twice.
---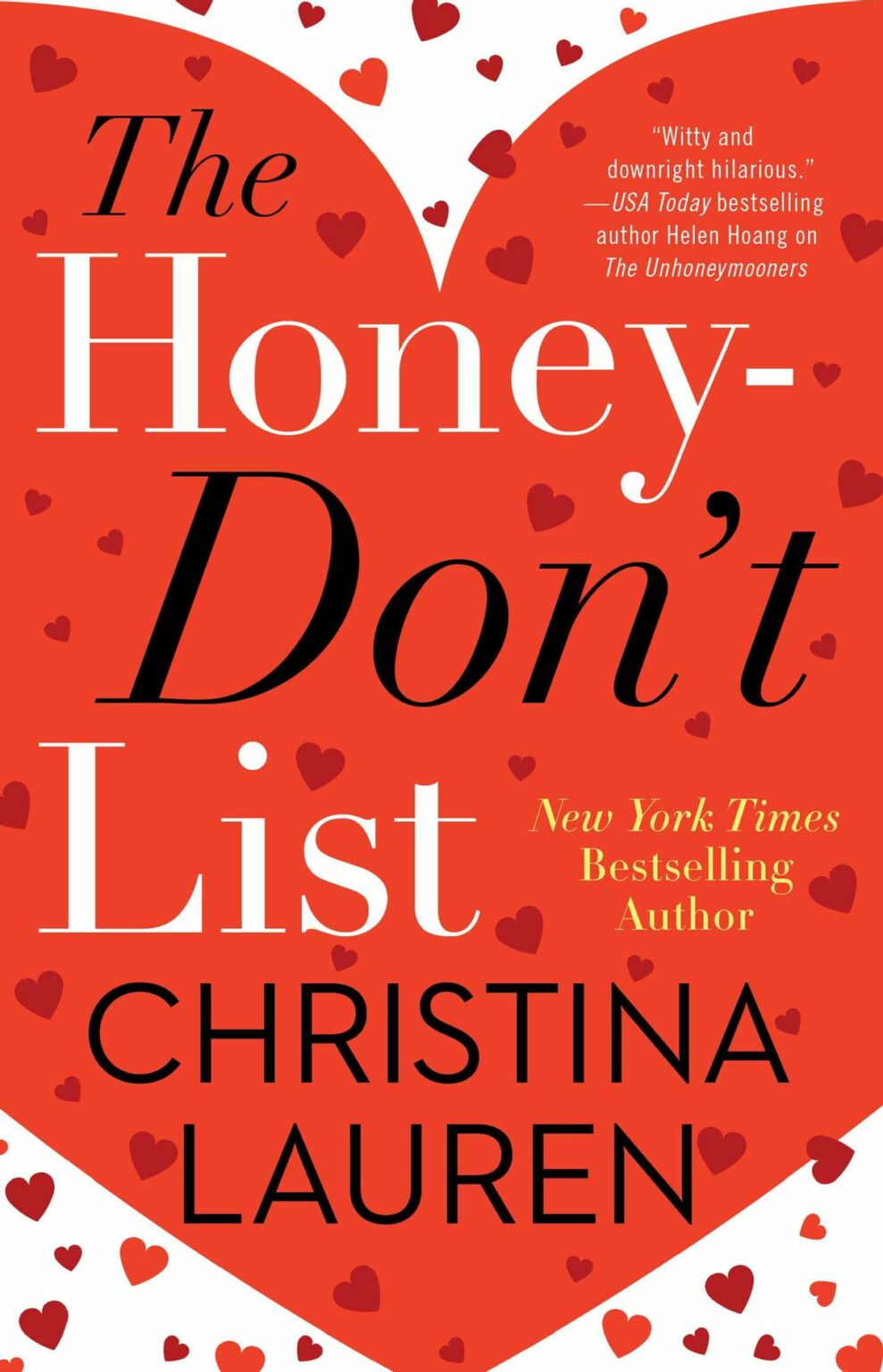 11. The Honey-Don't List
Carey Douglas has worked for home remodeling and design gurus Melissa and Rusty Tripp for nearly a decade. A country girl at heart, Carey started in their first store at sixteen. She also, more than anyone would suspect, has helped them build an empire.
With a new show and a book about to launch, the Tripps are on the verge of superstardom. There's only one problem: America's favorite couple can't stand each other.
James McCann, MIT graduate and engineering genius, was originally hired as a structural engineer, but the job isn't all he thought it'd be. The last straw? Both he and Carey must go on book tour with the Tripps and keep the wheels from falling off the proverbial bus.
Unfortunately, neither of them is in any position to quit. Carey needs health insurance, and James has been promised the role of a lifetime if he can just keep the couple on track for a few more weeks.
While road-tripping with the Tripps up the West Coast, Carey and James vow to work together to keep their bosses' secrets hidden, and their own jobs secure. But if they stop playing along — and start playing for keeps — they may have the chance to build something beautiful together…
---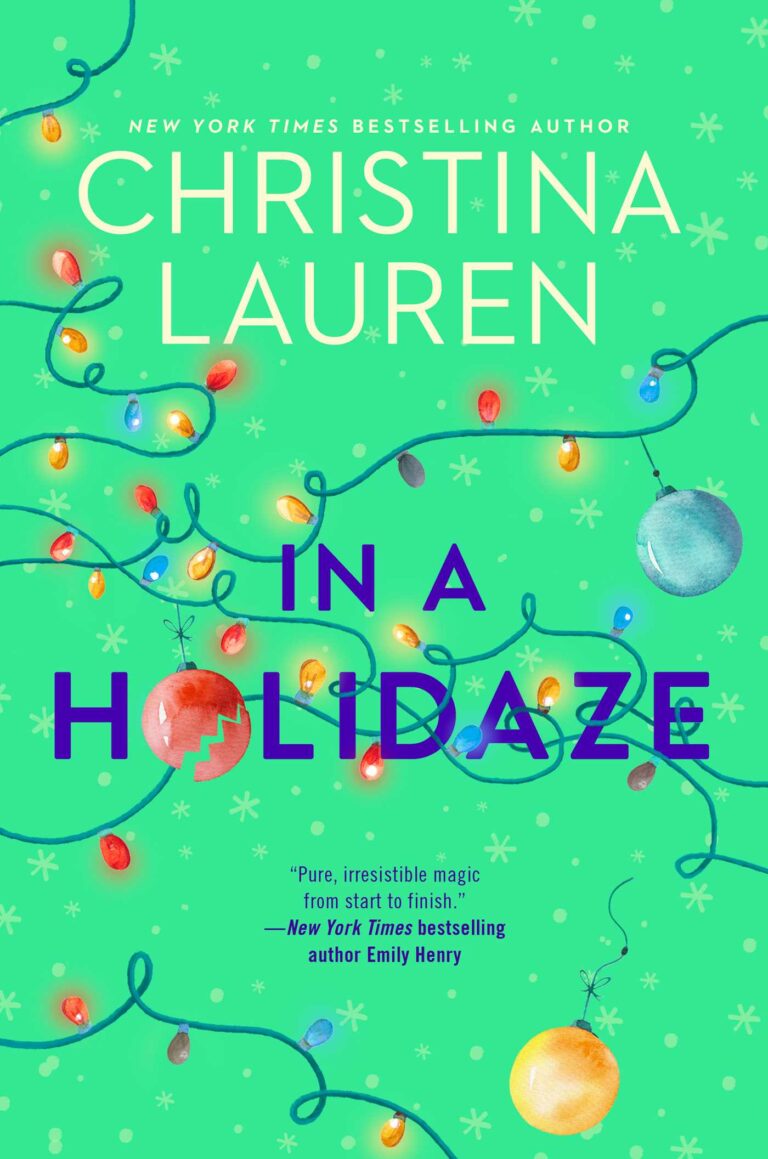 12. In a Holidaze
It's the most wonderful time of the year…but not for Maelyn Jones. She's living with her parents, hates her going-nowhere job, and has just made a romantic error of epic proportions.
But perhaps worst of all, this is the last Christmas Mae will be at her favorite place in the world. The snowy Utah cabin where she and her family have spent every holiday since she was born, along with two other beloved families.
Mentally melting down as she drives away from the cabin for the final time, Mae throws out what she thinks is a simple plea to the universe: Please. Show me what will make me happy.
The next thing she knows, tires screech and metal collides, everything goes black. But when Mae gasps awake…she's on an airplane bound for Utah, where she begins the same holiday all over again. With one hilarious disaster after another sending her back to the plane, Mae must figure out how to break free of the strange time loop — and finally get her true love under the mistletoe.
---
13. The Soulmate Equation
Single mom Jess Davis is a data and statistics wizard, but no amount of number crunching can convince her to step back into the dating world. Raised by her grandparents — who now help raise her seven-year-old daughter, Juno — Jess has been left behind too often to feel comfortable letting anyone in.
After all, her father's never been around, her hard-partying mother disappeared when she was six, and her ex decided he wasn't "father material" before Juno was even born. Jess holds her loved ones close, but working constantly to stay afloat is hard…and lonely.
But then Jess hears about GeneticAlly, a buzzy new DNA-based matchmaking company that's predicted to change dating forever. Finding a soulmate through DNA? The reliability of numbers: This Jess understands.
At least she thought she did, until her test shows an unheard-of 98% compatibility with another subject in the database: GeneticAlly's founder, Dr. River Pena. This is one number she can't wrap her head around, because she already knows Dr. Pena. The stuck-up, stubborn man is without a doubt not her soulmate.
But GeneticAlly has a proposition: Get to know him and we'll pay you.
Jess — who is barely making ends meet — is in no position to turn it down, despite her skepticism about the project and her dislike for River. As the pair are dragged from one event to the next as the "Diamond" pairing that could make GeneticAlly a mint in stock prices, Jess begins to realize that there might be more to the scientist — and the science behind a soulmate — than she thought.
---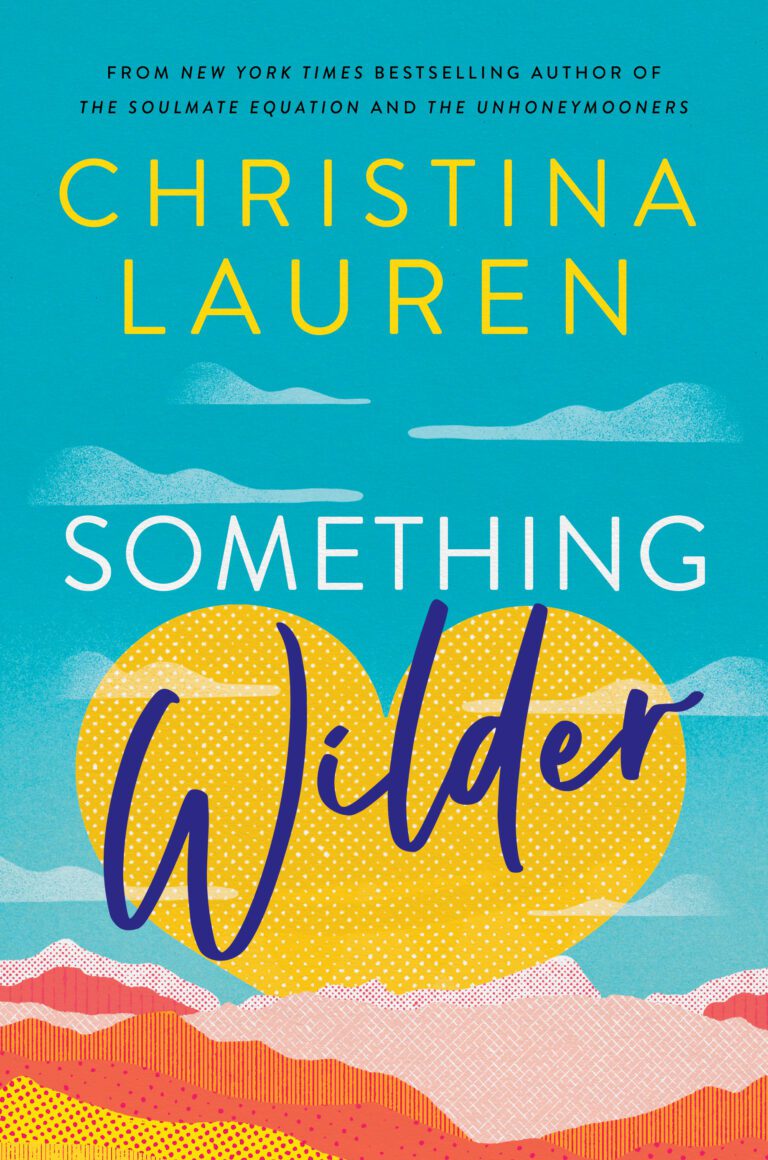 14. Something Wilder
Growing up the daughter of notorious treasure hunter and absentee father Duke Wilder left Lily without much patience for the profession…or much money in the bank. But Lily is nothing if not resourceful, and now uses Duke's coveted hand-drawn maps to guide tourists on fake treasure hunts through the red rock canyons of Utah.
It pays the bills but doesn't leave enough to fulfill her dream of buying back the beloved ranch her father sold years ago, and definitely not enough to deal with the sight of the man she once loved walking back into her life with a motley crew of friends ready to hit the trails. Frankly, Lily would like to take him out into the wilderness — and leave him there.
Leo Grady knew mirages were a thing in the desert, but they'd barely left civilization when the silhouette of his greatest regret comes into focus in the flickering light of the campfire. Ready to leave the past behind him, Leo wants nothing more than to reconnect with his first and only love. Unfortunately, Lily Wilder is all business, drawing a clear line in the sand: It's never going to happen.
But when the trip goes horribly and hilariously wrong, the group wonders if maybe the legend of the hidden treasure wasn't a gimmick after all. There's a chance to right the wrongs — of Duke's past and their own — but only if Leo and Lily can confront their history and work together.
Alone under the stars in the isolated and dangerous mazes of the Canyonlands, Leo and Lily must decide whether they'll risk their lives and hearts on the adventure of a lifetime.
---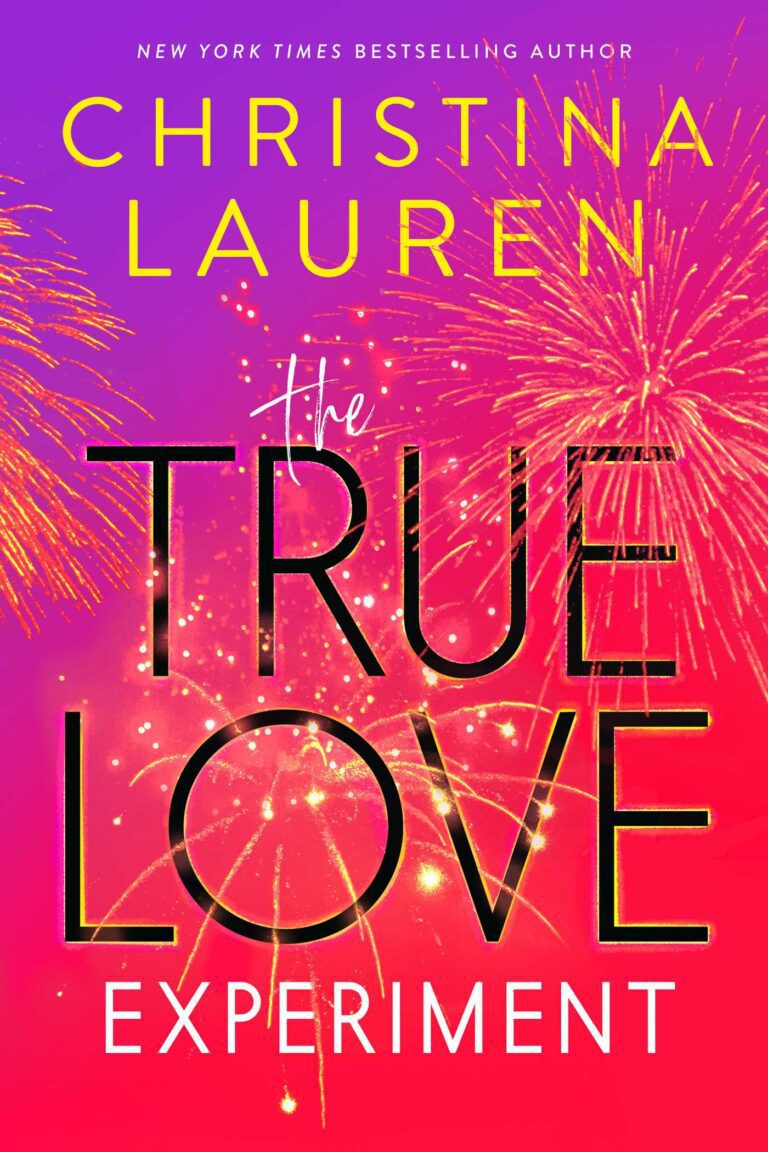 15. The True Love Experiment
Felicity "Fizzy" Chen is lost. Sure, she's got an incredible career as a beloved romance novelist with a slew of bestsellers under her belt, but when she's asked to give a commencement address, it hits her: She hasn't been practicing what she's preached.
Fizzy hasn't ever really been in love. Lust? Definitely. But that swoon-worthy, can't-stop-thinking-about-him, all-encompassing feeling? Nope. Nothing. What happens when the optimism she's spent her career encouraging in readers starts to feel like a lie?
Meanwhile, Connor Prince, documentary filmmaker and single father, loves his work in large part because it allows him to live near his daughter. But when his profit-minded boss orders him to create a reality TV show, putting his job on the line, Connor is out of his element.
Desperate to find his romantic lead, a chance run-in with an exasperated Fizzy offers Connor the perfect solution. What if he could show the queen of romance herself falling head-over-heels for all the world to see?
Fizzy gives him a hard pass — unless he agrees to cast the contestants according to a list of romance archetypes. When he says yes, and production on The True Love Experiment begins, Connor wonders if that perfect match will ever be in the cue cards for him, too.
This book has a scheduled publication date of May 16, 2023. Fizzy first appeared in The Soulmate Equation.
Final thoughts on Christina Lauren books in order
If you're looking for a new romance author to binge, then reading the Christina Lauren books in order is a great choice. With their roots quite proudly within fandom culture this author duo knows all of the tropes readers go crazy for and brings them to life in their books.
More Romantic Comedy Resources