The Joan Didion books, along with the combination of her literary journalism and personal essays, depict one of the strongest voices in American literature. Her voice stood out within the literary world for its tone and the way she delivered social commentary and critique.
In addition to casting a critical eye on everything from presidential campaigns to immigration, Didion also critically analyzed her own upbringing and personal experiences. One of her most popular books is a recount of her journey through grief: The Year of Magical Thinking.
About Joan Didion
Joan Didion was born in California and her upbringing there is a theme in much of her writing. Another common theme in her writing is something that is often referred to as an electric anxiety. There is an undercurrent of anticipatory dread through almost everything Didion writes, and is something she became so well-known for.
In fact, this anxiety and anticipatory dread is actually how Didion got her start at writing. When she was five years old she began to hone that incantatory style. That is when her mother gave her a notebook and suggested she calm her anxious self through writing.
Didion would later cite Ernest Hemingway as an influence on her writing and style. She graduated from the University of California before she won Vogue's Prix de Paris contest in 1956 with an essay. Her reward was a copywriter's job in New York and so began her life on the other side of the country.
During eight years at Condé Nast, Didion would be promoted through the ranks to associate features editor. Around that same time she finished her first novel and John Gregory Dunne, who worked at Time magazine, would be the one to edit it. Dunne and Didion married in 1964 until his death in 2003, which forms the crux of The Year of Magical Thinking.
Didion passed away in 2021 at the age of 87 from Parkinson's disease.
Joan Didion Books
Novels
Joan Didion's debut publication was a work of fiction: Run River. This novel takes place in California and harkens back to Didion's experience with its commentary on the state's history. It is also a story of marriage, murder, and betrayal.
Nuance, sympathy, and suspense underscore all of Didion's novels alongside the critical dissection of society that forms the backbone of all her writing.
Nonfiction
While it was not her debut publication, her first collection of literary journalism, Slouching Towards Bethlehem, is what truly propelled Joan Didion into the literary role for which she became so well-known and regarded.
The subjects she wrote on are vast, from international politics to personal memoir about her upbringing in California and her experience with grief. However, all of her writing is deft. These works are a testament to the undercurrent of electric anxiety that is described to be throughout her writing.
Collections
All of the above works of nonfiction include essays as they were collected together for the first time. However, this list of Joan Didion books features republications of essays from specific periods of time in her life.
Out-of-Print Works
Finally, there are a handful of Joan Didion books that have since gone out-of-print. However, you may still be able to find a second-hand copy available.
A Summary of Joan Didion Books
Joan Didion became most well-known for her nonfiction works. Her literary journalism and personal essays led for her to be regarded as one of the most-respected writers. Her distinct voice becomes apparent through the summaries of the below Joan Didion books.
---
1. Slouching Towards Bethlehem
Capturing the tumultuous landscape of the United States, and in particular California, during a pivotal era of social change, the first work of nonfiction from one of American literature's most distinctive prose stylists is a modern classic.
It is the definitive account of a terrifying and transformative decade in American history whose discordant reverberations continue to sound a half-century later.
---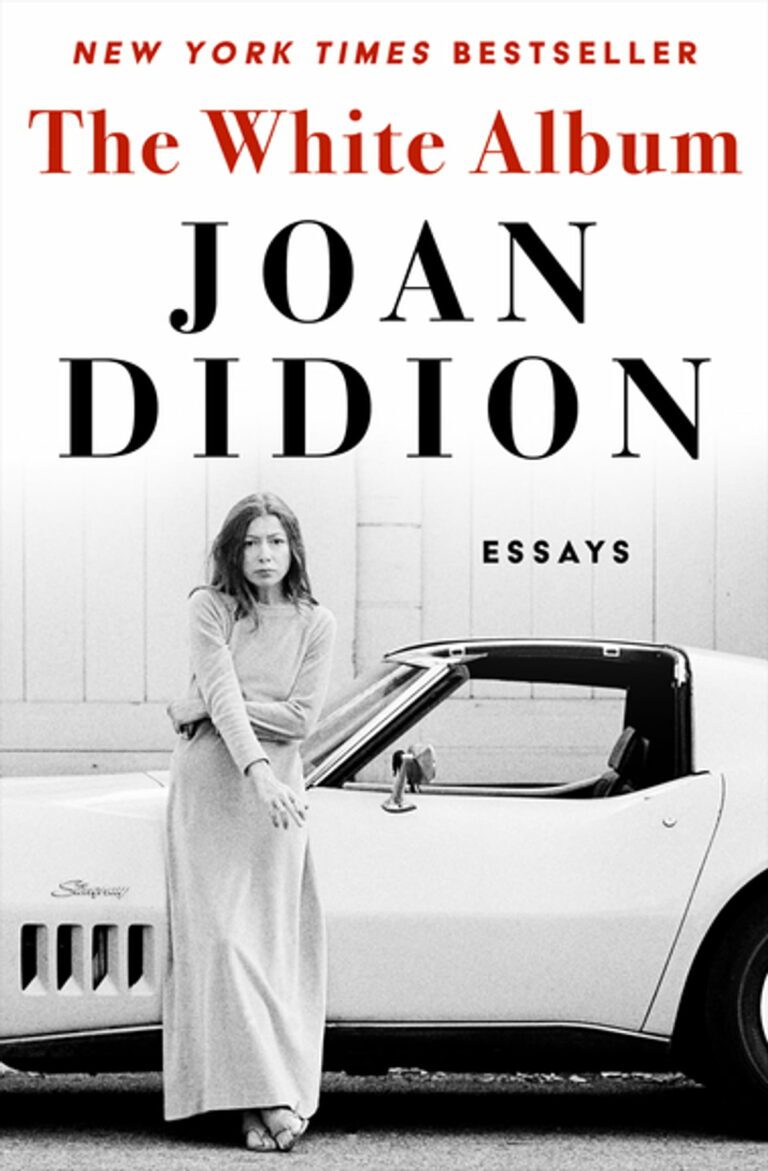 2. The White Album
In this landmark essay collection, Joan Didion brilliantly interweaves her own "bad dreams" with those of a nation confronting the dark underside of 1960s counterculture.
In the iconic title essay, she documents her uneasy state of mind during the years leading up to and following the Manson murders — a terrifying crime that, in her memory, surprised no one. Its power to electrify and inform remains undiminished nearly forty years after it was first published.
---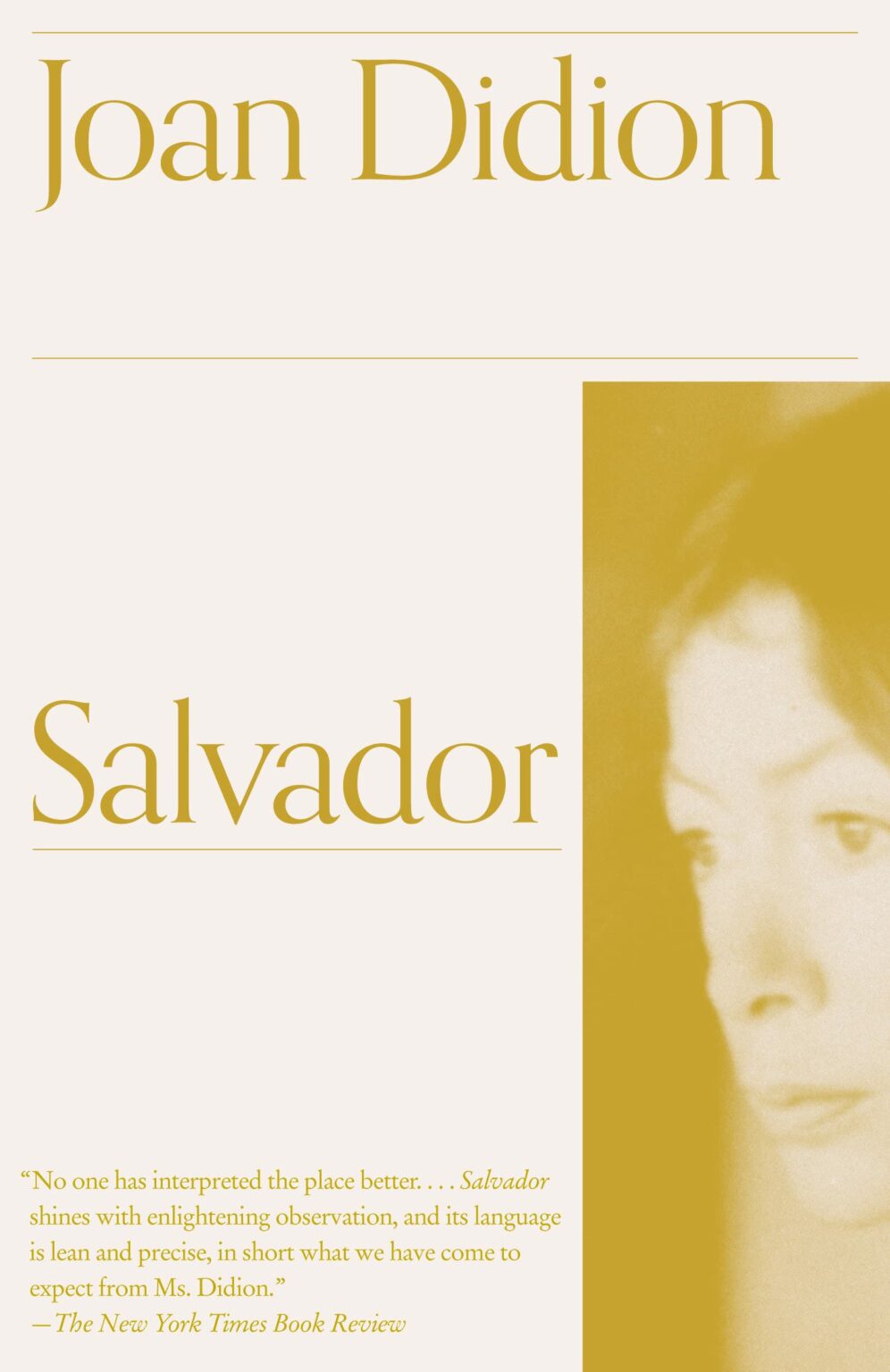 3. Salvador
As ash travels from battlefields to body dumps, Didion interviews a puppet president, and considers the distinctly Salvadoran grammar of the verb "to disappear." Here, Didion gives us a book that is relevant to any country in which bloodshed has become a standard tool of politics.
---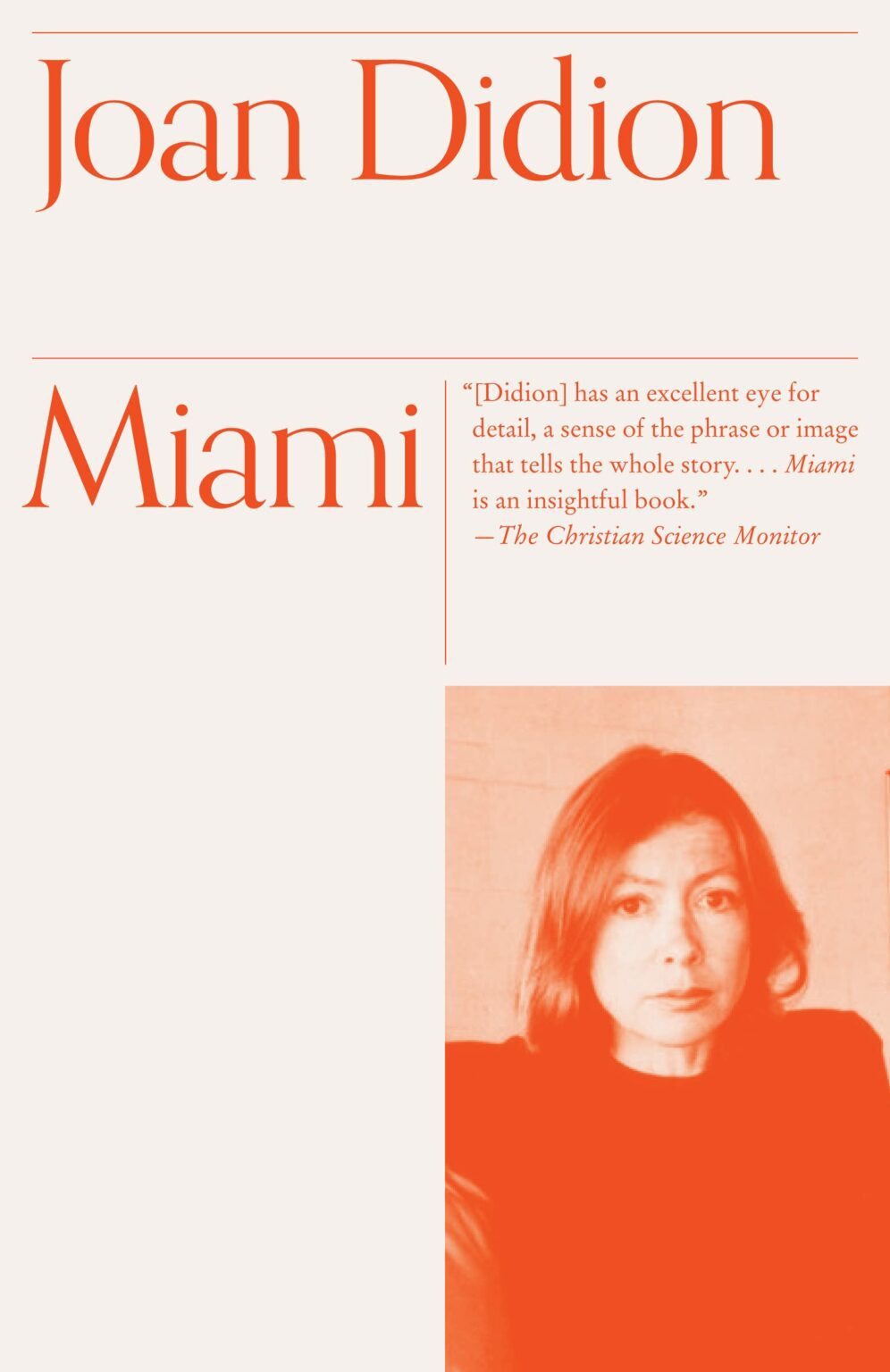 4. Miami
This book looks beyond postcard images of fluorescent waters, backlit islands, and pastel architecture to explore the murkier waters of a city on the edge.
With a booming drug trade, staggering racial and class inequities, and skyrocketing murder rates, Miami in the 1980s felt more like an underdeveloped capital state than a modern American city. Didion describes the violence, passion, and paranoia of these troubled times in arresting detail and beautifully evocative prose.
This is a vital report on an immigrant community traumatized by broken dreams and the cynicism of US foreign policy. Miami is a masterwork of literary journalism whose insights are timelier and more important than ever.
---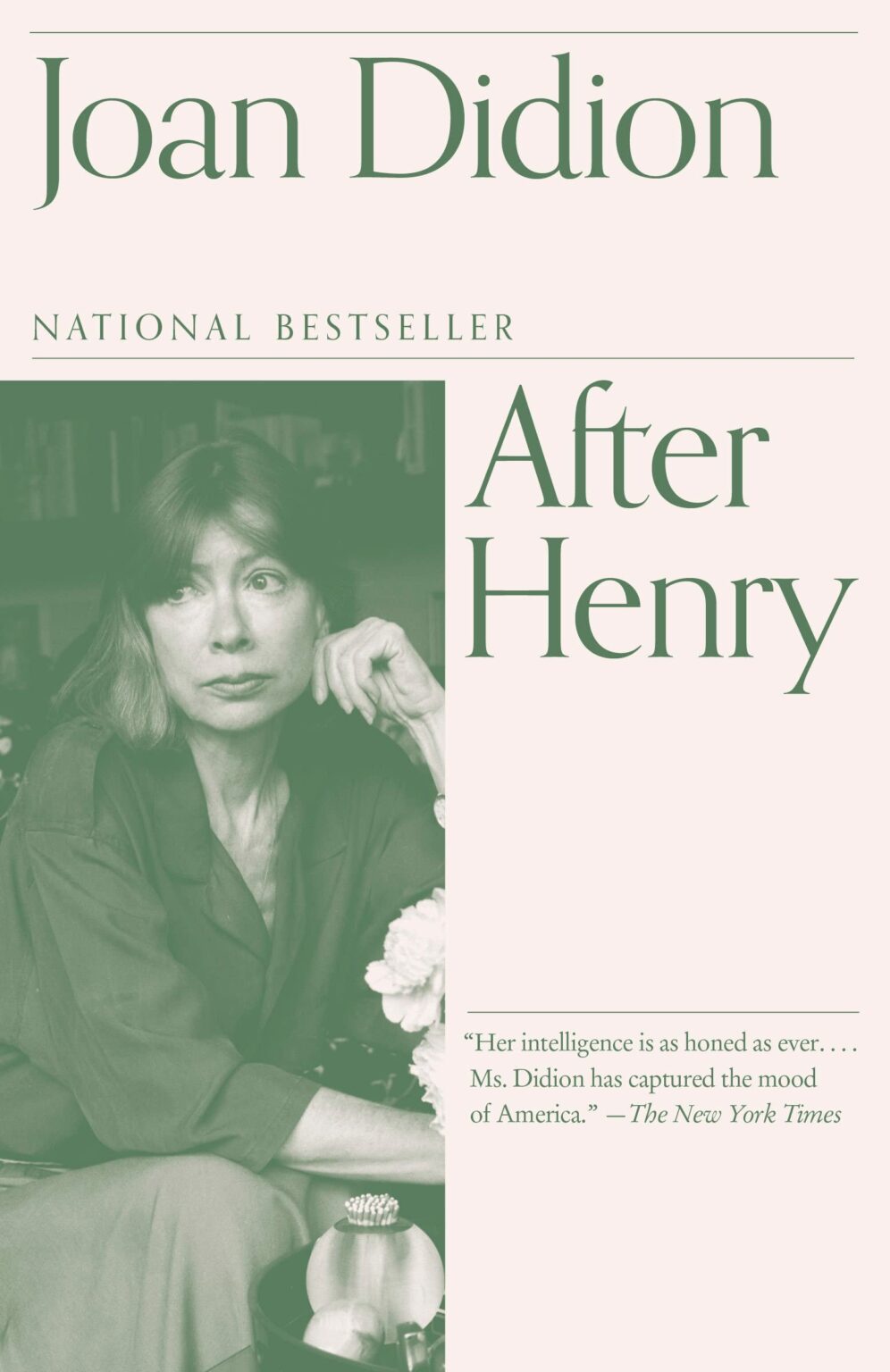 5. After Henry
This book contains eleven essays that encompass events from Washington, D.C.; California; and New York. The collection of essays are also dedicated to Joan Didion's friend and editor Henry Robbins who died in 1979.
Didion casts her critical eye on the White House under the stewardship of Ronald and Nancy Reagan, the Patty Hearst case in California, and then the New York media coverage of a horrific rape in Central Park.
---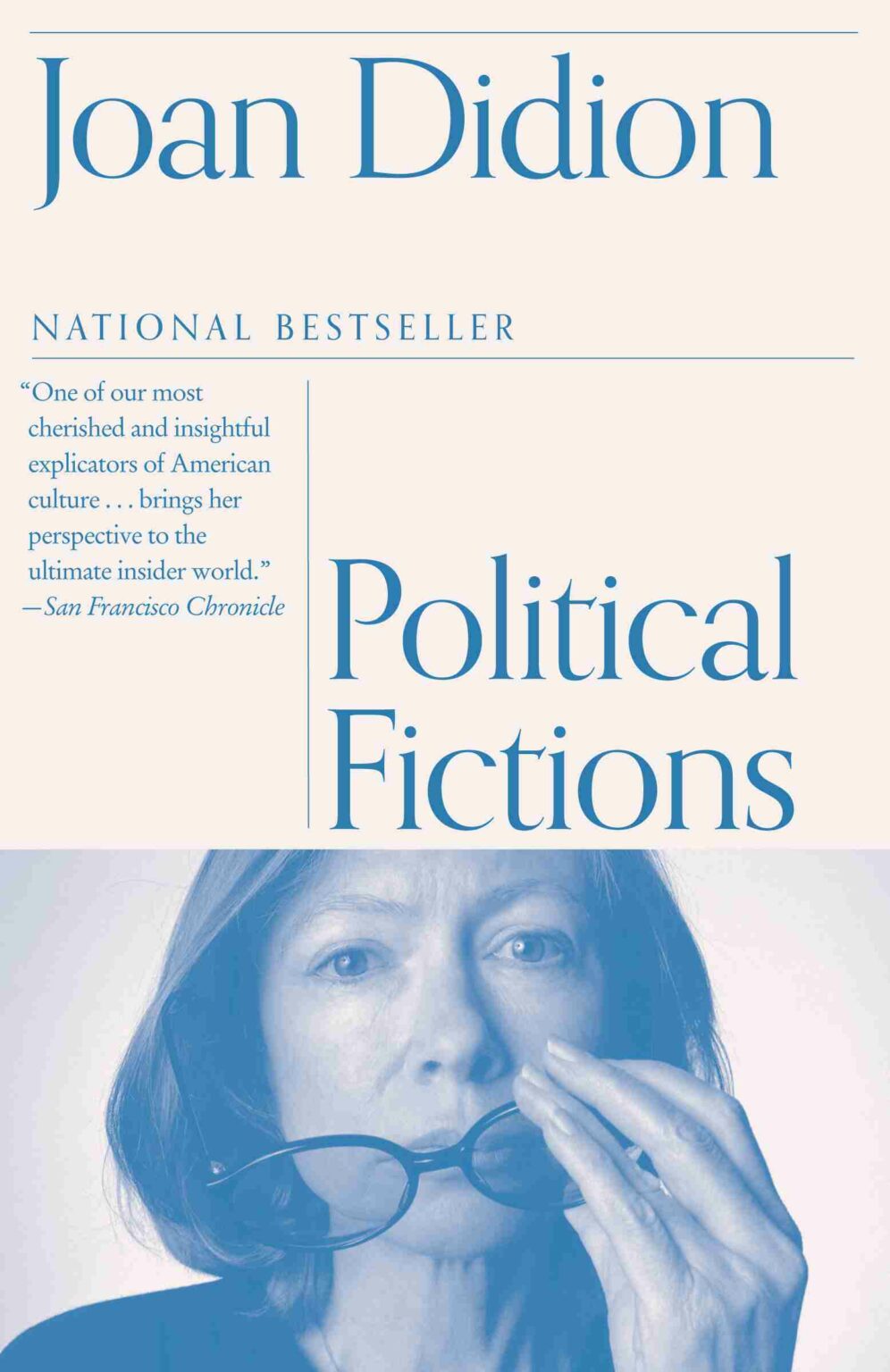 6. Political Fictions
Through the deconstruction of the sound bites and photo ops of three presidential campaigns, one presidential impeachment, and then an unforgettable sex scandal, Didion reveals the mechanics of American politics.
She tells us the uncomfortable truth about the way we vote, the candidates we vote for, and the people who tell us to vote for them. These pieces build, one on the other, into a disturbing portrait of the American political landscape, providing essential reading on our democracy.
---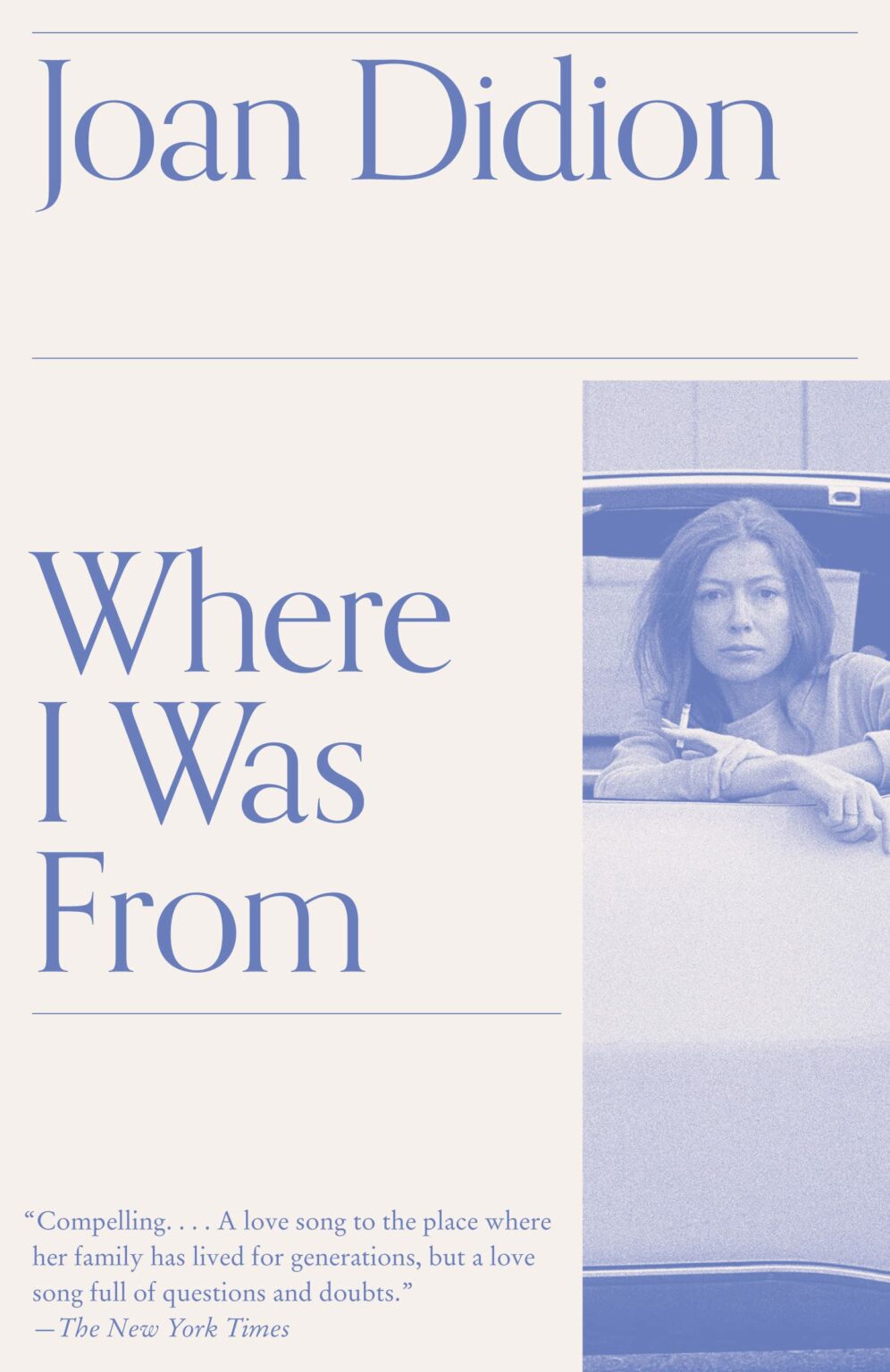 7. Where I Was From
Didion applies her scalpel-like intelligence to California's ethic of ruthless self-sufficiency in order to examine that ethic's often tenuous relationship to reality. Combining history and reportage, memoir and literary criticism, Where I Was From explores California's romances with land and water; its unacknowledged debts to railroads, aerospace, and big government; as well as the disjunction between its code of individualism and its fetish for prisons.
Whether she is writing about her pioneer ancestors or privileged sexual predators, robber barons or writers (not excluding herself), Didion is an unparalleled observer, and this book is at once intellectually provocative and deeply personal.
---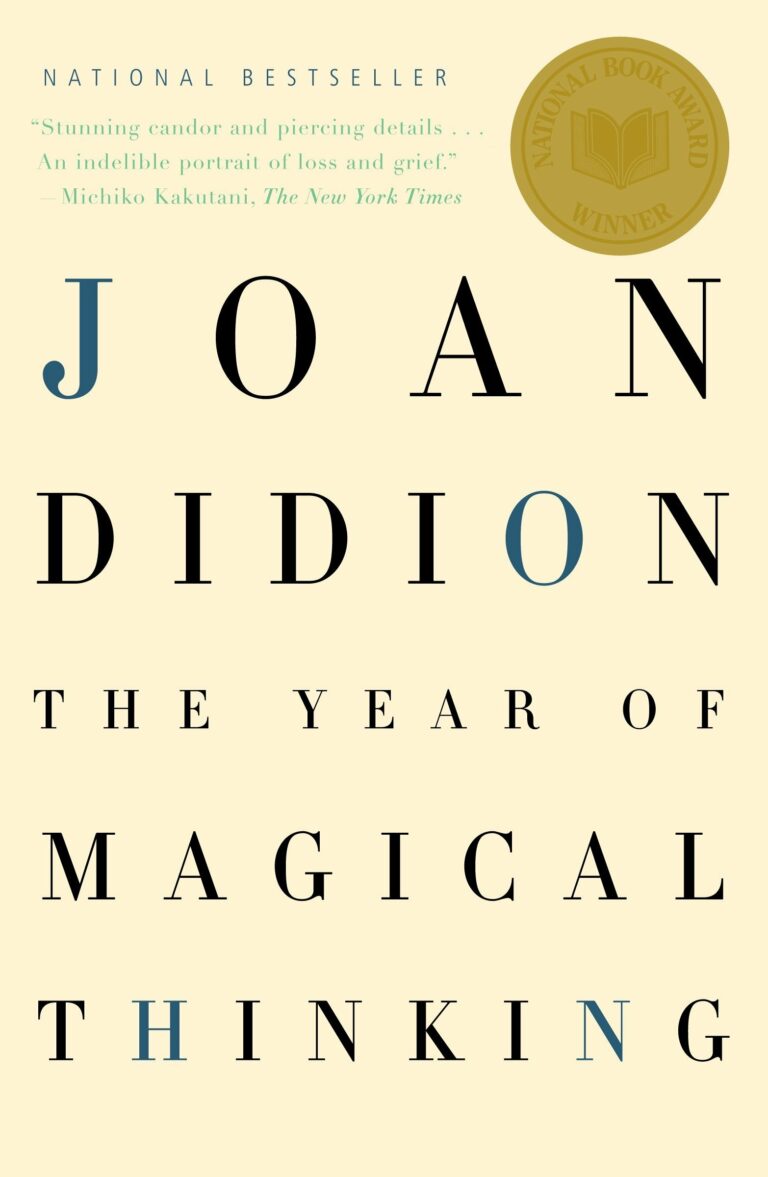 8. The Year of Magical Thinking
This next book is lauded as Didion's most brutally personal and honest. It is a stark depiction of grief and love following the sudden illness of her daughter and almost immediate death of her husband.
This powerful book is Didion' s attempt to make sense of the "weeks and then months that cut loose any fixed idea I ever had about death, about illness … about marriage and children and memory … about the shallowness of sanity, about life itself."
---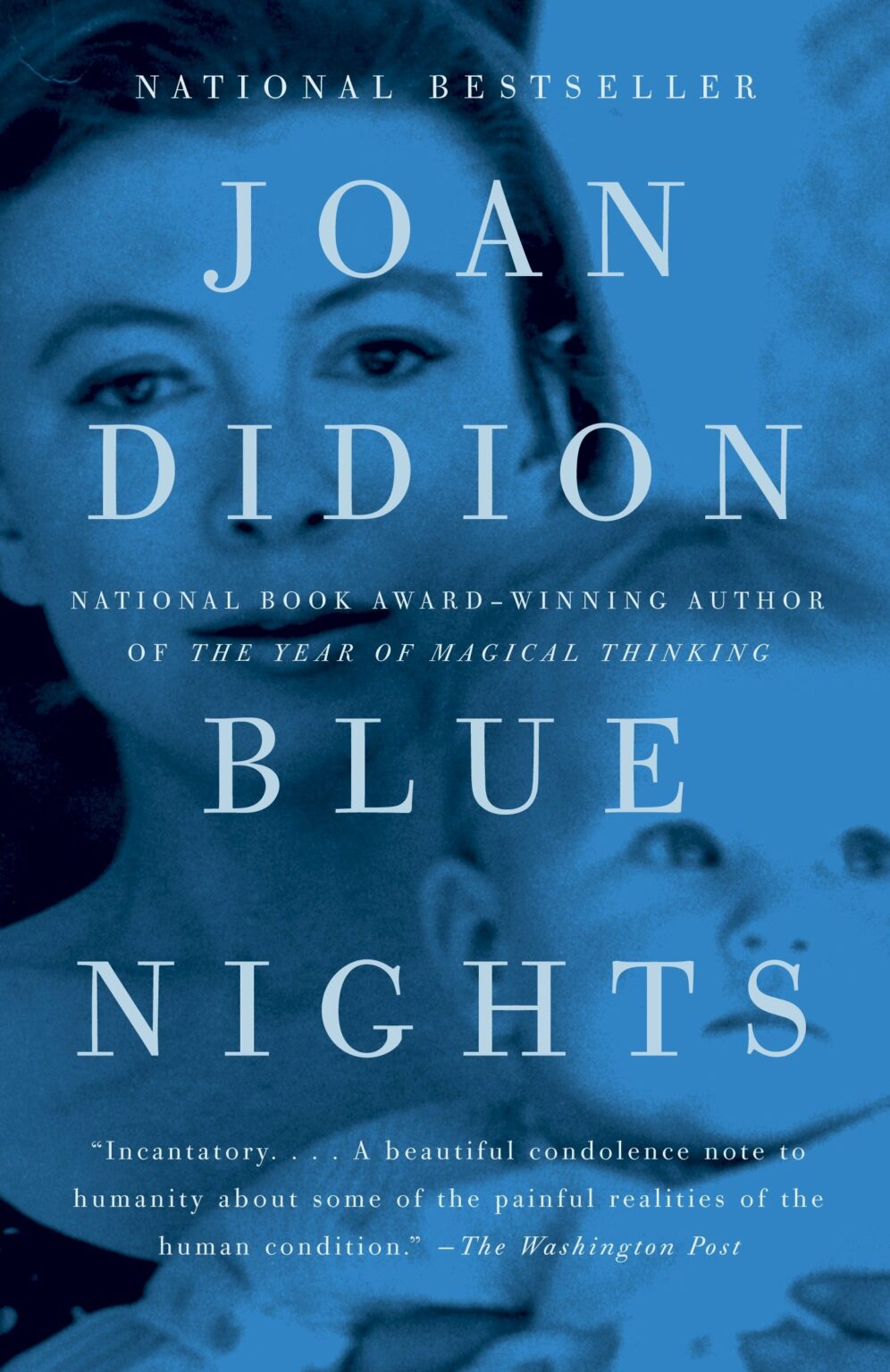 9. Blue Nights
Richly textured with memories from her own childhood and married life with her husband, John Gregory Dunne, and daughter, Quintana Roo, this new book by Joan Didion is an intensely personal and moving account of her thoughts, fears, and doubts regarding having children, illness, and growing old.
As she reflects on her daughter's life and on her role as a parent, Didion grapples with the candid questions that all parents face, and contemplates her age, something she finds hard to acknowledge, much less accept. Blue Nights, like The Year of Magical Thinking before it, is an iconic book of incisive and electric honesty, haunting and profound.
---
10. South and West
Throughout her life Didion always kept a notebook close at hand. Then she could write down overheard dialogue, interviews, essay drafts, and copies of articles. South and West contains two extended excerpts from such notebooks she kept in the 1970s.
The "South" part of the book is from a road trip she took with her husband through Louisiana, Mississippi, and Alabama. Her notes contain her observations on the small towns they pass through, interviews with locals, and the preoccupation with race, class, and heritage.
Meanwhile, the "West" part of this book depicts her home state of California. Didion was assigned to the Patty Hearst trial by Rolling Stone, but never wrote the article. Despite this she watched the trial unfold in San Francisco, which sparked reflections on her own upbringing in Sacramento.
---
Final thoughts
Joan Didion coined a unique voice throughout her decades of writing that has become quintessentially recognized as her. She cast a critical eye on a variety of subjects from the White House to social structures throughout the US and her own upbringing.
In more recent years, her encapsulation of grief made it accessible and relatable and her legacy will live on long after her final words were published.
More General Fiction Resources