Lucinda Riley is known for grand epics that span decades and generations. Her books feature secretive pasts and journeys for the truth that shine a bright light of the aspects that make up humanity. Reading the Lucinda Riley books in order will involve themes of love, loss, grief, and hope in a blend of general and historical fiction.
She is most well-known for her series, the Seven Sisters, but has also written numerous standalones that feature those same themes. Her books take place in a variety of locations around the globe, so keep reading to find out more about the Lucinda Riley books in order.
Lucinda Riley Books in Order
Standalone Books as Lucinda Riley
The first books to begin our guide are her standalones. These are the books that marked her return to the industry after publishing seven novels under her maiden name in the 1990s.
However, two of her earlier books became The Italian Girl and The Angel Tree, which we will get further into below. As well, The Love Letter was first published as Seeing Double in 2000 by Lucinda Edmonds. It was then republished in 2018 and also goes by the title The Royal Secret in US and Canadian markets.
The Murders at Fleat Street was published posthumously, but was written in 2006 during her break from publishing. It is her first and only crime novel. However, it still includes the themes that are common throughout all of Riley's books.
The Seven Sisters Books
Following the success of her return to publishing with the first of the above standalones, Lucinda Riley ventured into something new: A series. The Seven Sisters series brings the vastness and scope Riley writes into her books to a whole new level.
These books are inspired by the constellation and the mythology of the Seven Sisters of the Pleiades. The series is a global trot of celestial inspiration.
Each of the first seven books follows a new sister. They were adopted from the four corners of the Earth by a man known only as Pa Salt, who has died at the very beginning of the series. The books then track each sister's journey through grief, love, and life.
Ultimately, the series is a story about humanity. Riley weaves in themes of love, family, joy, loss, fear, pain, and hope.
While Riley died before finishing the series, she did instruct her son on the key elements of the final novel before her death. With her guidance and key input, Harry Whittaker co-wrote the concluding chapter to the series, which will publish in the spring of 2023.
As each book inches closer to the conclusion that will reveal the identity of Pa Salt, it is very important to read these books in publication order.
Standalone Books as Lucinda Edmonds
These books were the very first books Lucinda Riley ever published; however, these books were published under her maiden name, Lucinda Edmonds. All of these books are now unfortunately out of print, but you may be able to track down second hand copies.
But as previously mentioned, Riley rewrote and republished two of her earlier titles. The later versions of those books are now widely available. Not Quite an Angel was rewritten into The Angel Tree, and Aria was rewritten into The Italian Girl.
Who is Lucinda Riley?
Lucinda Riley was born in Ireland, but grew up in London. She also grew up in a very creative environment, and naturally entered creative industries herself. Her mother and great-aunt were actresses, and her great-uncle was chief lighting designer at the Royal Opera House in London.
This led her to joining her mother's alma mater, Italia Conti, to study ballet and drama at 14. She became an actress herself after an injury sidelined her dancing career. It was nearly a decade later that she wrote her first book, although she says her father always encouraged her to write with his grand stories about his travels.
She was ill and bed-ridden when she began to write her first book, which would become Lovers and Players. Riley was only 25 when that book led to a three-book publishing deal. She was newly pregnant at the book launch, and a subsequent divorce and move back to Ireland followed her debut.
She says that with her very first books, published under her maiden name Lucinda Edmonds, she was a storyteller. It was over time as she learned the craft, which coincided with her switch to publishing under her married name of Lucinda Riley, that she says she truly became a writer as well.
Her books take place in all corners of the globe, from near her home in England and Ireland to places much further afield. However, she stressed the importance of visiting the locations she was writing about to capture the essence of the environment. Often, it was the location that then inspired her books.
There are recurring themes throughout all her books of love, forgiveness, and redemption where possible. Her books are also often chunky and span multiple generations.
Riley was diagnosed with cancer in 2017 and died on June 11, 2021.
Summary of Lucinda Riley Books in Order
Now that you know everything Lucinda Riley has written, under both names, it's time to take a closer look at her standalones which are still in print. These include the very first books she published under her married name of Lucinda Riley, and marked her return into publishing and her subsequent success.
The Orchid House, or Hothouse Flower, garnered critical and popular success, which makes it a great place to begin reading the Lucinda Riley books in order. In doing so you will get an idea for the scope and breadth Riley encompasses in her books that span countries and generations. You will also get to witness her growth and evolution as an author.
---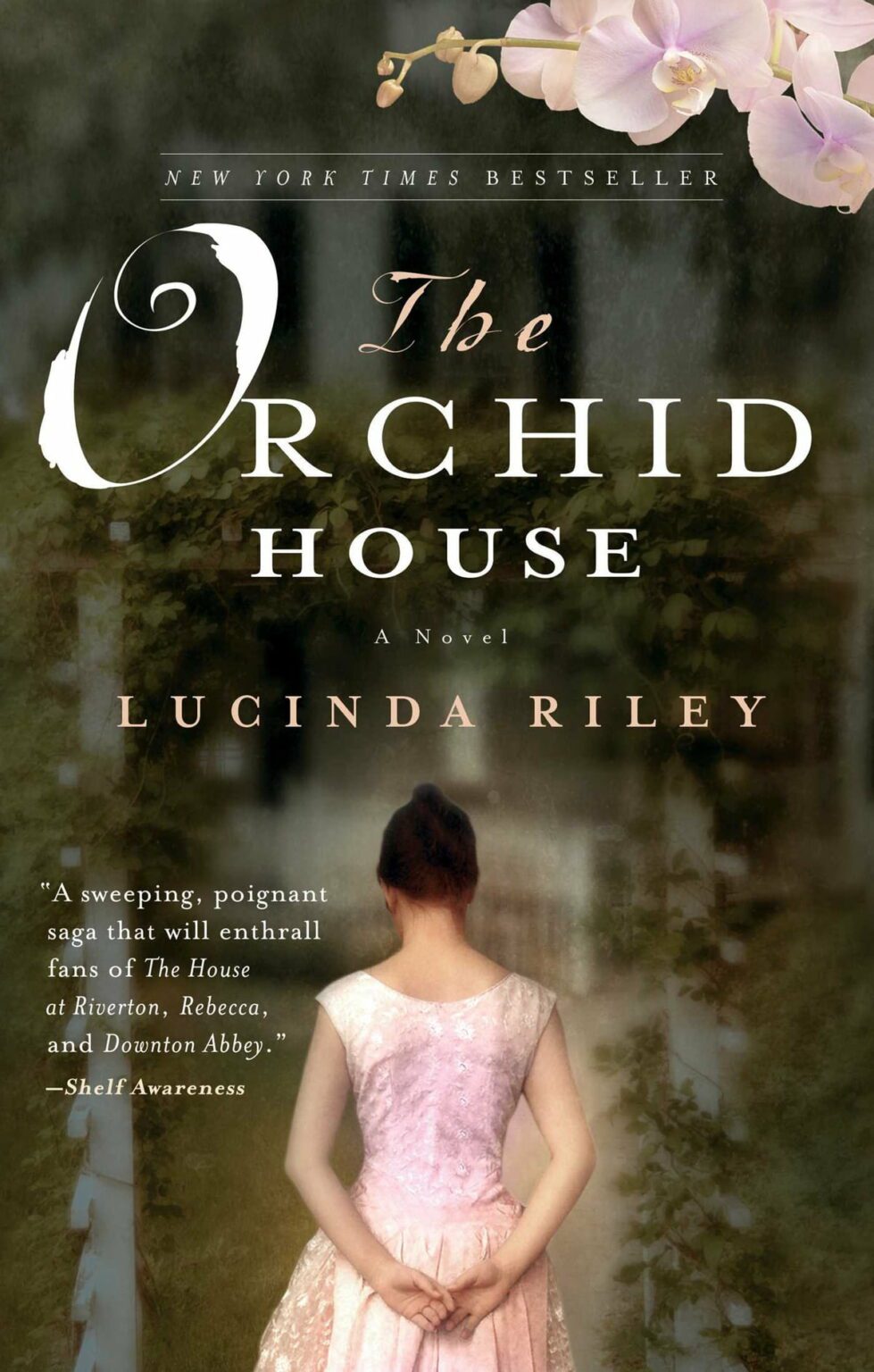 1. The Orchid House
As a child Julia Forrester spent many idyllic hours in the hothouse of Wharton Park estate. Her grandfather tended the exotic flowers there. So when a family tragedy strikes, Julia returns to the tranquility of Wharton Park and its hothouse.
Recently inherited by charismatic Kit Crawford, the estate is undergoing renovation. This leads to the discovery of an old diary, prompting the pair to seek out Julia's grandmother to learn the truth behind a love affair that almost destroyed Wharton Park.
They learn how the fortunes of a young couple, Olivia and Harry Crawford, in the 1940s have terrible consequences on generations to come. For as war breaks out Olivia and Harry are cruelly separated…
This book is published as Hothouse Flower in the UK.
---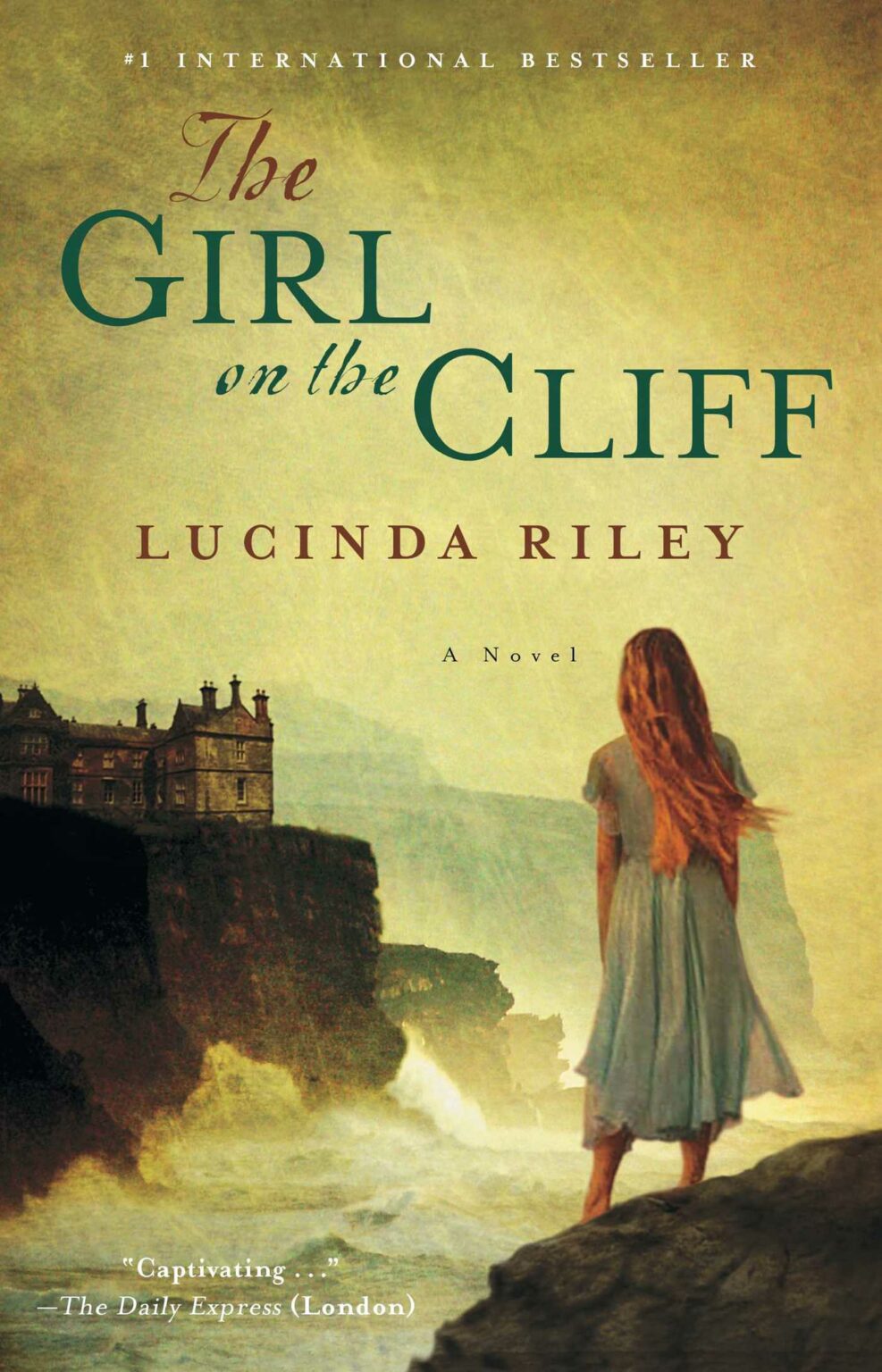 2. The Girl on the Cliff
Why has a secret from 1914 caused a century of heartache?
Troubled by recent loss, Grania Ryan has returned to Ireland and the arms of her loving family. And it is here, on a cliff edge, that she first meets a young girl, Aurora, who will profoundly change her life.
Mysteriously drawn to Aurora, Grania discovers that the histories of their families are strangely and deeply entwined… From a bittersweet romance in wartime London to a troubled relationship in contemporary New York, from devotion to a foundling child to forgotten memories of a lost brother, the Ryans and the Lisles, past and present, have been entangled for a century.
Ultimately, it will be Aurora whose intuition and remarkable spirit help break the spell and unlock the chains of the past. Haunting, uplifting, and deeply moving, Aurora's story tells of the triumph of hope over loss.
---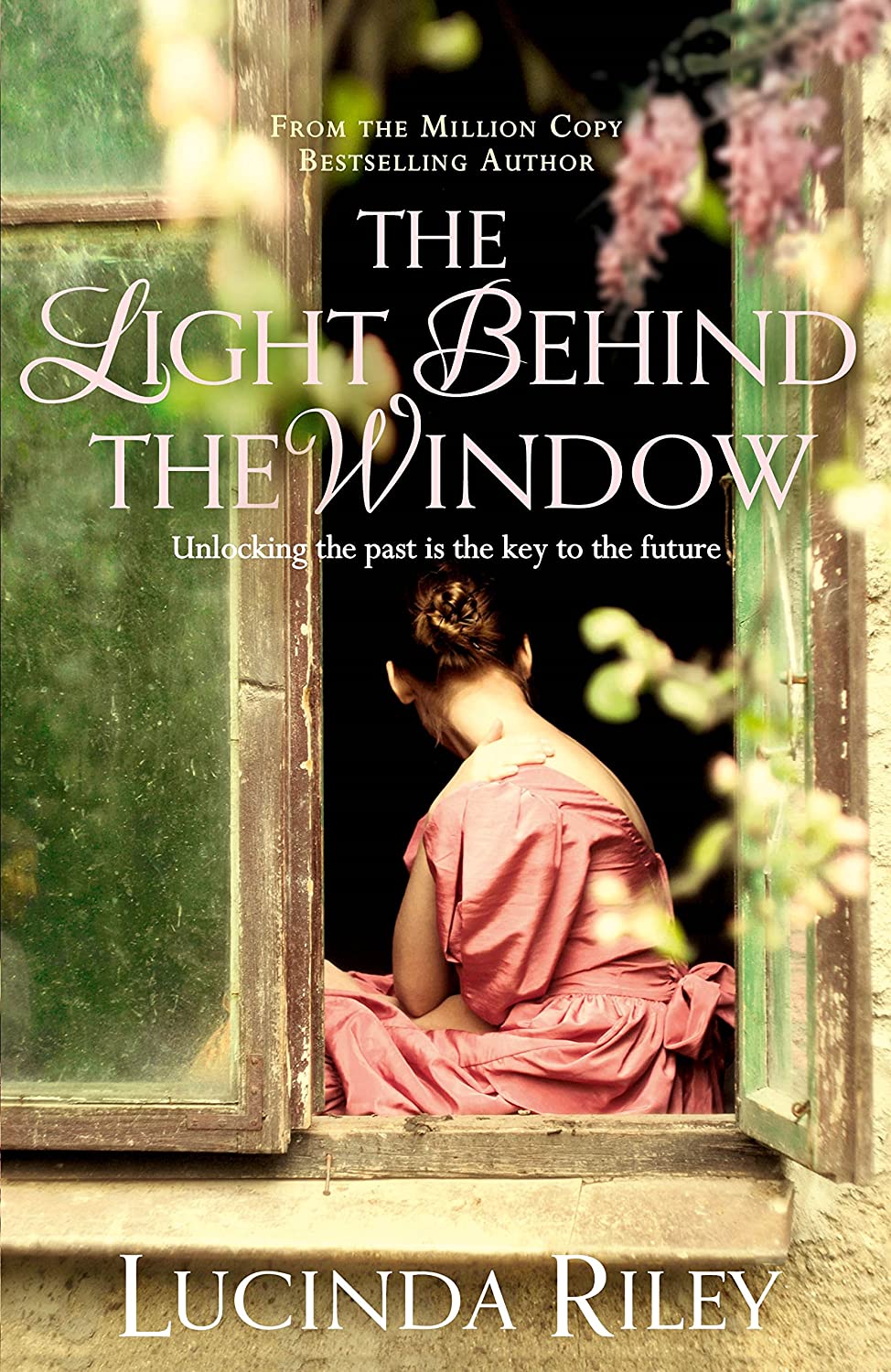 3. The Light Behind the Window
The present: Emilie de la Martiniéres has always fought against her aristocratic background. But after the death of her glamorous, distant mother, she finds herself alone in the world and sole inheritor of her grand childhood home in the south of France.
An old notebook of poems leads her in search of the mysterious and beautiful Sophia, whose tragic love affair changed the course of her family history. As Emilie unravels the story, she too embarks on her own journey of discovery. She realizes that the château may provide clues to her own difficult past and finally unlock the future.
The past: London, 1943. A young office clerk, Constance Carruthers, is drafted into the SOE. She arrives in occupied Paris during the climax of the conflict.
Separated from her contact in her very first hours in France, she stumbles into the heart of a wealthy family who are part of a deadly game of secrets and lies.
Forced to surrender her identity and all ties to her homeland and her beloved husband, Constance finds herself drawn into a complex web of deception, the repercussions of which will affect generations to come.
In the US this book is published as The Lavender Garden.
---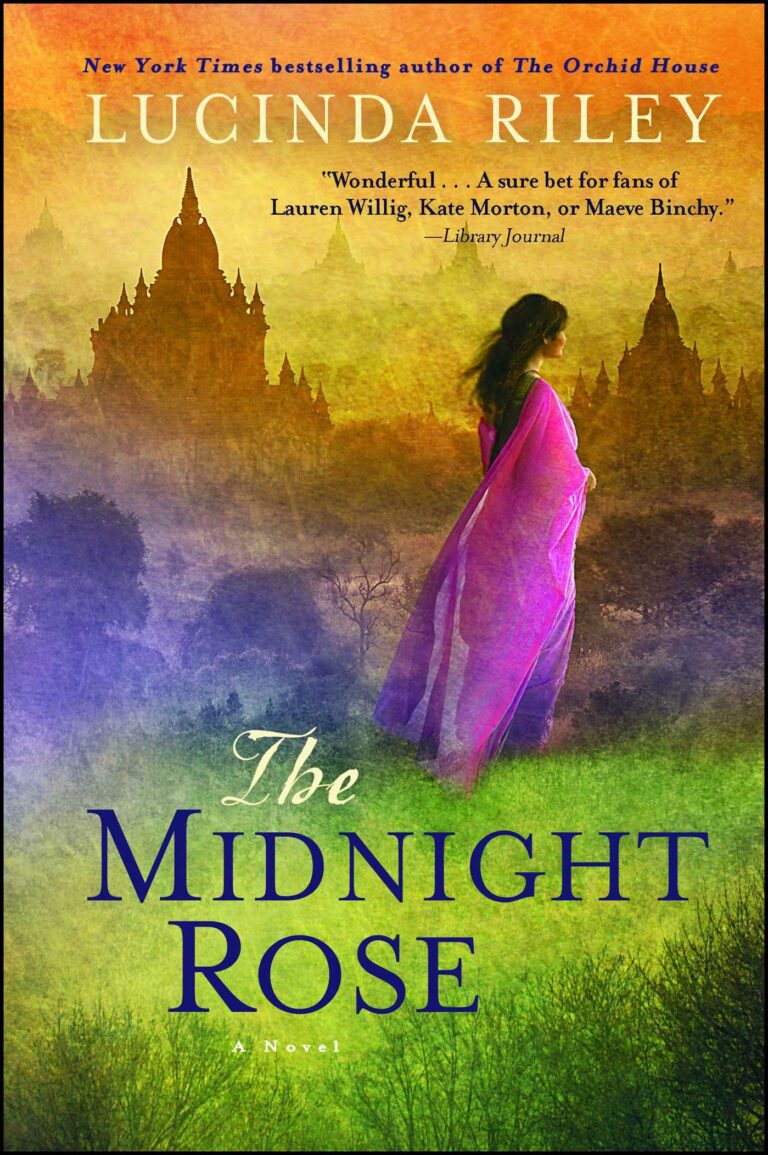 4. The Midnight Rose
In the heyday of the British Raj, eleven-year-old Anahita forms a lifelong friendship with the headstrong Princess Indira. Anahita is from a noble, but impoverished family. Meanwhile, Princess Indira is the headstrong daughter of rich Indian royalty.
Becoming the princess's official companion, Anahita accompanies her friend to England just before the outbreak of the Great War. There, she meets the young Donald Astbury — reluctant heir to the magnificent, remote Astbury Estate — and his scheming mother.
Eighty years later, Rebecca Bradley, a young American film star, has the world at her feet. But then her turbulent relationship with her equally famous boyfriend takes an unexpected turn. Now she's happy that her latest role, playing a 1920s debutante, will take her away from the glare of publicity to the wilds of Dartmoor in England.
Shortly after filming begins at the now-crumbling Astbury Hall, Ari Malik, Anahita's great-grandson, arrives unexpectedly, on a quest for his family's past. What he and Rebecca discover begins to unravel the dark secrets that haunt the Astbury dynasty…
---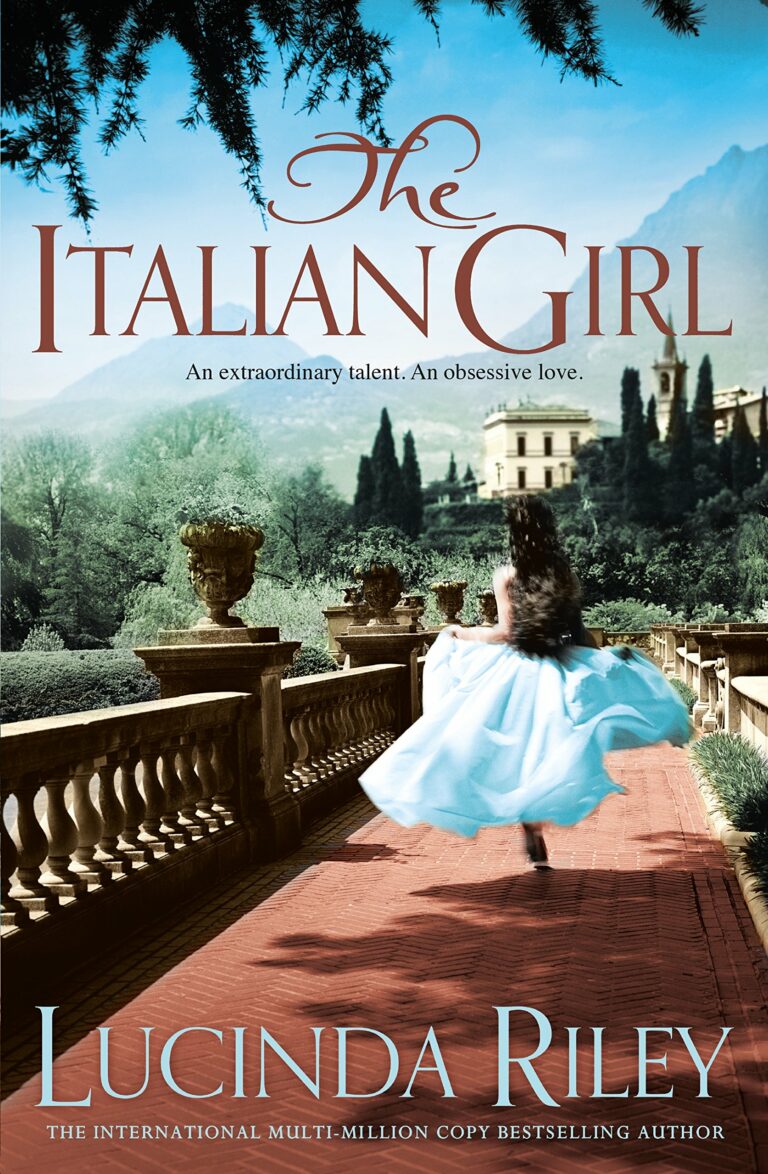 5. The Italian Girl
Rosanna Menici is just a girl when she meets Roberto Rossini, the man who will change her life. In the years to come, their destinies are bound together by their extraordinary talents as opera singers and by their enduring but obsessive love for each other. A love that will ultimately affect the lives of all those closest to them.
For, as Rosanna slowly discovers, irreversible events from the past haunt their union…
Rosanna's journey takes her from humble beginnings in the back streets of Naples to the glittering stages of the world's most prestigious opera houses. It is a poignant and unforgettable tale of love, betrayal, and self-discovery.
A version of this book was first published as Aria in 1996.
---
6. The Angel Tree
Thirty years have passed since Greta left Marchmont Hall. It is a grand and beautiful house nestled in the hills of rural Monmouthshire.
But when she returns to the Hall for Christmas, at the invitation of her old friend David Marchmont, she has no recollection of her past association with it. The result of a tragic accident that has blanked out more than two decades of her life.
Then, during a walk through the wintry landscape, she stumbles across a grave in the woods. The old inscription on the headstone tells her that it marks the burial spot of a little boy…
The poignant discovery strikes a chord in Greta's mind and soon ignites a quest to rediscover her lost memories. With David's help, she begins to piece together the fragments of not only her own story, but that of her daughter, Cheska, who was the tragic victim of circumstances beyond her control. And, most definitely, not the angel she appeared to be…
The Angel Tree was first published as Not Quite an Angel in 1995.
---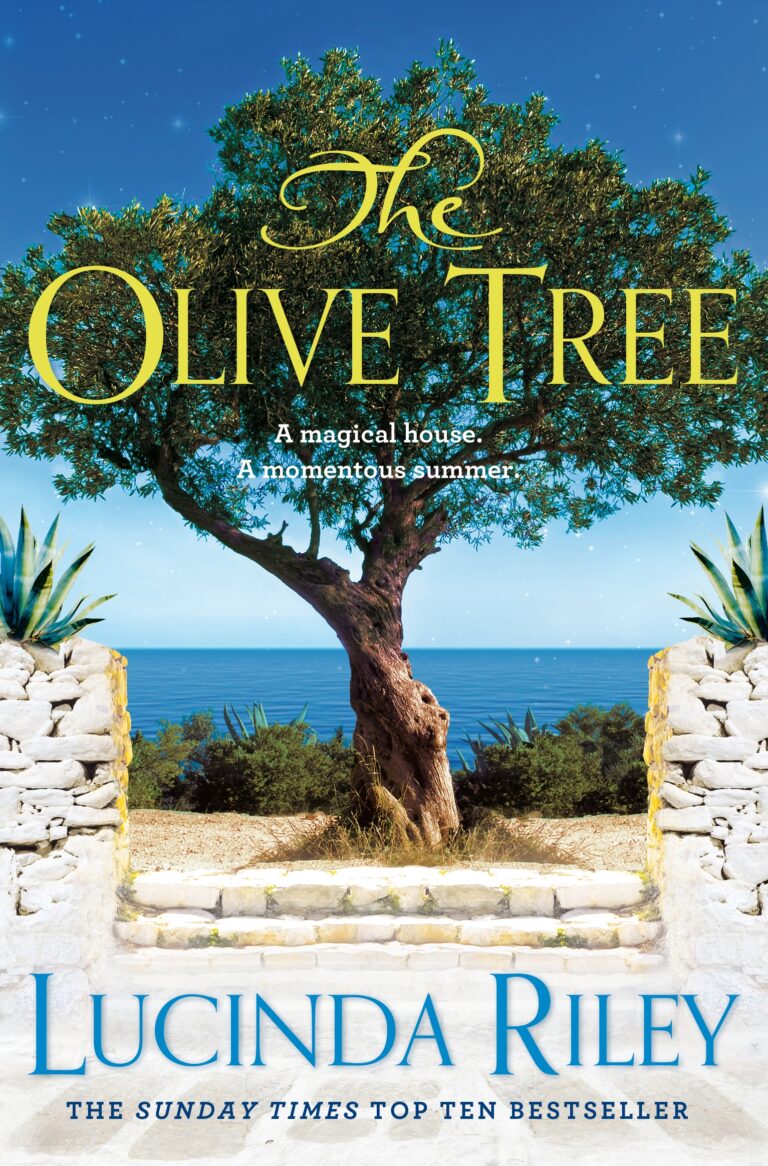 7. The Olive Tree
It has been twenty-four years since a young Helena spent a magical holiday in Cyprus, where she fell in love for the first time. When her godfather leaves her the now crumbling house, Pandora, she returns to spend the summer there with her family.
Yet Helena knows that the idyllic beauty of Pandora masks a web of secrets she has kept from William, her husband, and Alex, her son. At the difficult age of thirteen, Alex is torn between protecting his beloved mother, and growing up. And equally, he is desperate to learn the truth about his real father…
When Helena meets her childhood sweetheart by chance, a chain of events is set in motion that threatens to make her past and present collide. Both Helena and Alex know that life will never be the same, once Pandora's secrets have been revealed.
This book is also published as Helena's Secret.
---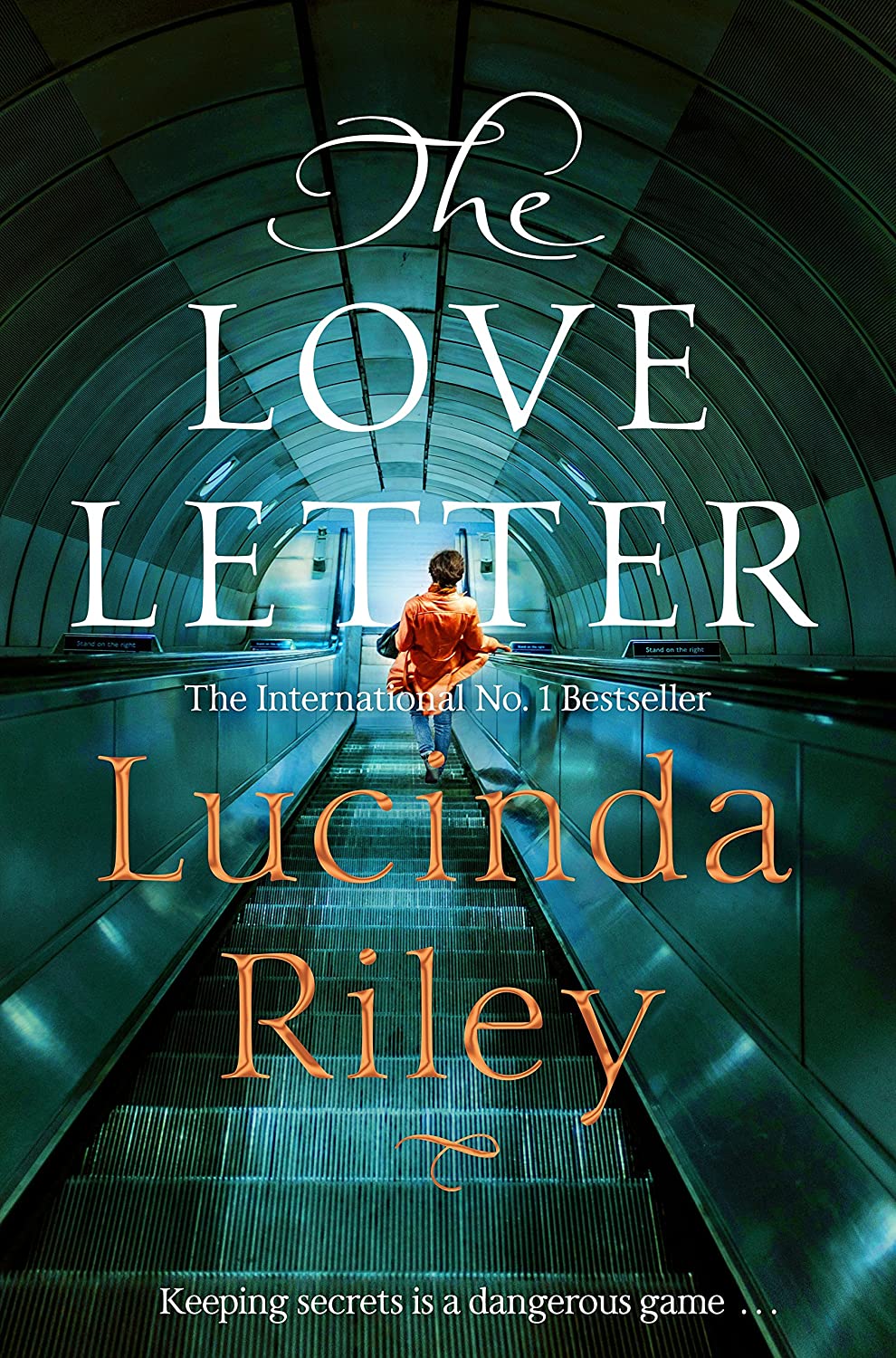 8. The Love Letter
1995, London. Sir James Harrison, one the greatest actors of his generation, passes away at the age of ninety-five. He leaves behind not just a heartbroken family but also a secret so shocking, so devastating that it could rock the English establishment to its core…
Joanna Haslam is an ambitious young journalist, assigned to cover the legendary actor's funeral. The great and the good of the celebrity world are there.
But Joanna stumbles on something dark beneath the glamour. The mention of a letter James Harrison has left behind, the contents of which others have been desperate to conceal for more than seventy years.
As she peels back the veil of lies that has shrouded the secret, she realizes that there are other forces attempting to prevent her from discovering the truth. And they'll stop at nothing to reach the letter before she does.
---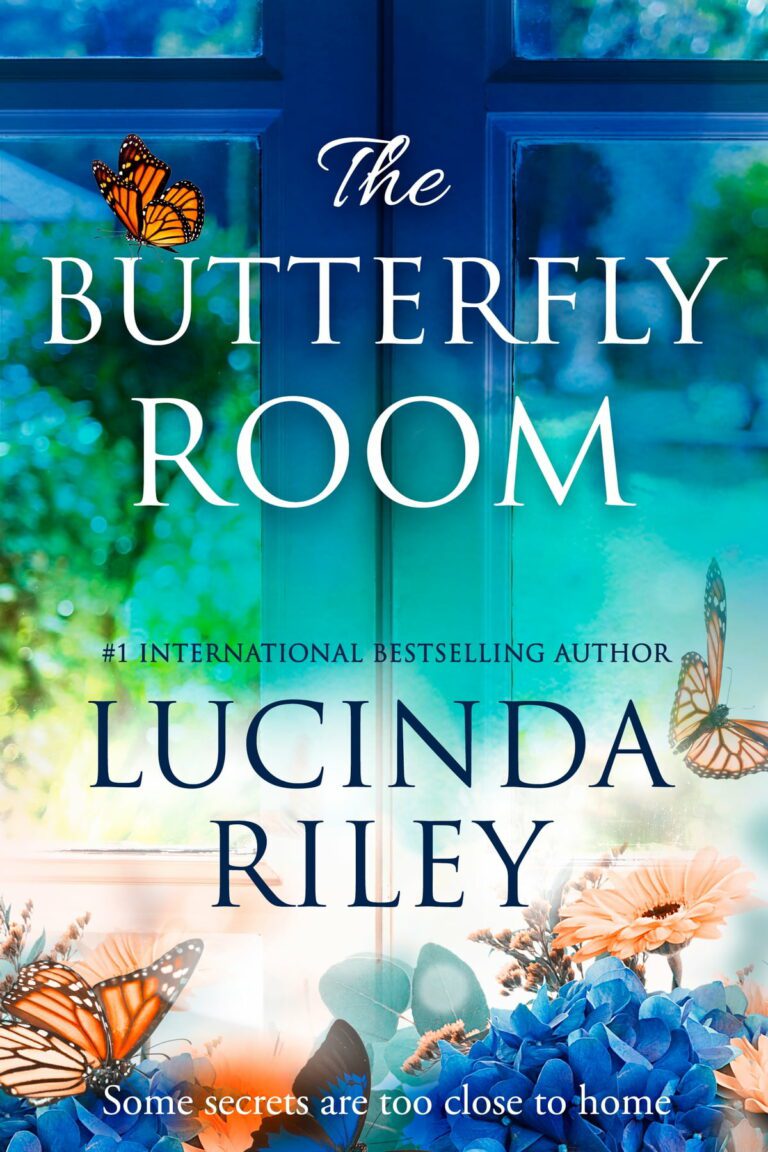 9. The Butterfly Room
Posy Montague is approaching her seventieth birthday. She is still living in her beautiful family home, Admiral House, set in the glorious Suffolk countryside. It is where she spent her own idyllic childhood catching butterflies with her beloved father, and raised her own children.
But Posy knows she must make an agonising decision. Despite the memories the house holds, and the exquisite garden she has spent twenty-five years creating, the house is crumbling around her. Posy knows the time has come to sell it.
Then a face appears from the past: Freddie, her first love, who abandoned her and left her heartbroken fifty years ago. Already struggling to cope with her son Sam's inept business dealings, and the sudden reappearance of her younger son Nick after ten years in Australia, Posy is reluctant to trust in Freddie's renewed affection. And unbeknown to Posy, Freddie — and Admiral House — have a devastating secret to reveal…
---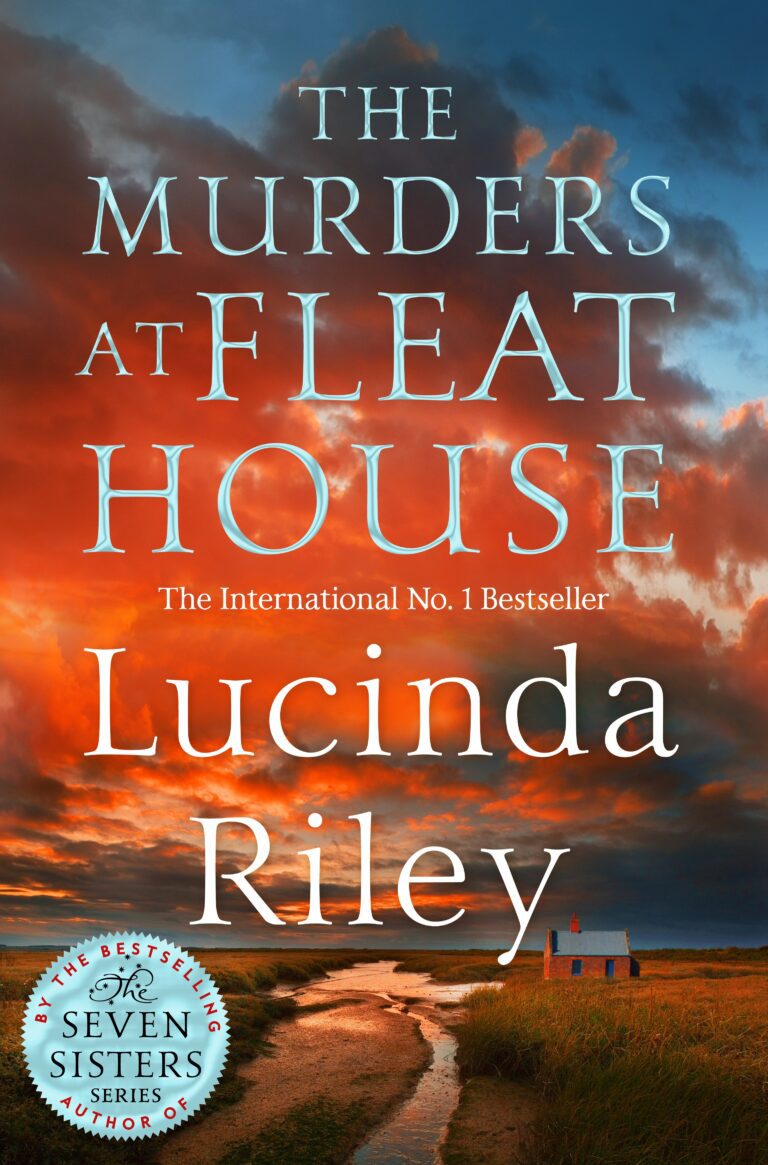 10. The Murders at Fleat House
The sudden death of a pupil in Fleat House at St Stephen's — a small private boarding school in deepest Norfolk — is a shocking event. The headmaster is very keen to call it a tragic accident.
But the local police cannot rule out foul play. Subsequently, the case prompts the return of high-flying Detective Inspector Jazmine "Jazz" Hunter to the force. Jazz has her own private reasons for stepping away from her police career in London, but reluctantly agrees to front the investigation as a favour to her old boss.
Reunited with her loyal sergeant Alastair Miles, she enters the closed world of the school. As Jazz begins to probe the circumstances surrounding Charlie Cavendish's tragic death, events are soon to take another troubling turn.
That's because Charlie was an arrogant bully. And those around him had both motive and opportunity to switch the drugs he took daily to control his epilepsy.
As staff at the school close ranks, the disappearance of young pupil Rory Millar and the death of an elderly Classics master provide Jazz with important leads, but will also complicate the investigation further. As snow covers the landscape and another suspect goes missing, Jazz must also confront her personal demons…
Then, a particularly grim discovery at the school makes this the most challenging murder investigation of her career. Because Fleat House hides secrets darker than even Jazz could ever have imagined…
---
Final thoughts on Lucinda Riley books in order
Lucinda Riley was a beloved author and the announcement of her death was met with great sorrow. Reading the Lucinda Riley books in order will introduce you to vast, all-encompassing worlds. While most of her books are standalones, there are recurring themes throughout all her books, including her popular Seven Sisters series: Love, family, forgiveness, and redemption.
If you enjoy multi-generational stories that reveal long-buried secrets, then you will absolutely enjoy reading the Lucinda Riley books in order.
More Historical Fiction Resources