Philippa Gregory is one of the most recognizable names in historical fiction and romance. Her longest series recounts the drama, loyalty, and betrayal to hold the English throne from the women's perspective. But in this list of Philippa Gregory books in order, there are many more historical reads to pique your interest.
While the amalgamated Plantagenet and Tudor series is her most well-known, Gregory has written dozens of books that take place between the fifteenth and twentieth centuries, including fifteenth century Italy.
In all of the Philippa Gregory books in order she creates a vivid imagining of these worlds which transports readers through time and place.
Philippa Gregory Books in Order
Plantagenet and Tudor Series in Publication Order
The first list of Philippa Gregory books in order contains some of her most popular titles. Previously the Plantagenet and Tudor books were two separate series. But in 2016 those two series were integrated to form one in anticipation of the publication of the 2017 book: The Last Tudor.
This is the original publication order of the two series. It is one way to read these books which take place from 1430 to 1568, concerning various members of the royal family. However, there are multiple ways to read these books.
Plantagenet and Tudor Series in Chronological Order
The second way to read these Philippa Gregory books in order is chronologically. This is the order in which Philippa Gregory recommends readers approach this series.
If you are more interested in the historical element to Gregory's books, then this might be the best reading order for you. This will take you through the years 1430 to 1568 chronologically and let you track the ebb and flow of court politics during this time. Nearly each book concerns a different character, so there will not be very many spoilers with this reading order.
Original Cousins' War Series
However, you may want to know the order of books prior to the amalgamation of the two series. This is the original publication order of the Cousins' War series.
Original Tudor Court Series
Similarly, this is the original publication order of the Tudor Court series. As The Last Tudor was published after the amalgamation of the two series, it is not included in the below list.
Wideacre Series
The next series on our list of the Philippa Gregory books in order includes her debut: Wideacre. These books take place between 1772 and 1805 following the Lacey family. It begins with Beatrice, who will do whatever it takes to protect her ancestral name and home: Wideacre.
Wideacre (1987)
The Favored Child (1989)
Meridon (1990)
Tradescant Series
Philippa Gregory's next series takes place during 1603 to 1638 during the courts of King James I and King Charles I. It is told through the eyes of John Tradescant, the renowned gardener of the seventeenth century. In this duology Gregory packs a punch as loyalty and desires are tested.
Earthly Joys (1998)
The Virgin Earth (1999)
Order of Darkness Series
Departing the English royal courts in this series, Philippa Gregory transports readers to fifteenth-century Italy. It tells the story of Luca and Isolde. Cast out of his religious order for using new science, Luca is recruited into The Order of the Dragon and subsequently sent to investigate seventeen-year-old Isolde, locked up in a nunnery.
However, rather than investigating the witchcraft claims against her, Luca finds himself plotting her escape. Then, together, they travel and investigate threats against Christendom and the secrets of The Order of the Dragon.
Fairmile Series
The Fairmile series is the last and latest historical romance series on this list of the Philippa Gregory books in order. The series begins in 1648 England and sweeps across London, Venice, and early America. It tells the story of Alinor, a widow, who is suspected of witchcraft before becoming embroiled in court favour and treachery.
Tidelands (2019)
Dark Tides (2020)
Dawnlands (2022)
Standalone Books
While many of Philippa Gregory's books can be read as standalones, her series are best appreciated when you read all the interconnected works. However, if you prefer reading proper standalones, she has written many that take place in various eras from 1535 to 2000.
Children's Books
Philippa Gregory has also written a handful of children's books. The below titles are older and now out of print; therefore, it may be more difficult to obtain a copy.
Diggory and the Boa Conductor (1996) (Out of Print)
The Little Pet Dragon (1997) (Out of Print)
A Pirate Story (1999) (Out of Print)
The Princess Rules Books
This children's book series also has older origins. The first book, The Princess Rules, was originally published as Princess Florizella, Princess Florizella and the Wolves, and Princess Florizella and the Giant. Philippa Gregory has republished those titles and also continued the series in more recent years.
The Princess Rules (2020)
It's a Prince Thing (2021)
The Mammoth Adventure (2021)
Short Story Collection
Philippa Gregory has also published one short story collection.
Bread and Chocolate (2000)
Nonfiction Books
With so many historical fiction titles in her oeuvre, it is perhaps not surprising that Philippa Gregory has also written one nonfiction book.
This book concerns the three women at the center of her books The White Queen, The Red Queen, and The Lady of the Rivers: Elizabeth Woodville, Margaret Beaufort, and Jacquetta. The book was a collaborative effort with David Baldwin and Michael Jones. It is the true account of these women in the form of three biographical essays.
Normal Women: Nine Hundred Years of Making History (Expected: February 27, 2024)
Anthologies
Finally, Philippa Gregory has also contributed to two anthologies during her career as an author.
The Anniversary (2016) (Out of Print)
The Women Writers' Handbook (2020)
Who is Philippa Gregory?
A recognized authority on women's history, Philippa Gregory writes masterful prose that breathes life into bygone eras. In all of her books, she shines light onto the women who, for the most part, were shrouded by the men in their lives.
With thorough research and fictional flair, Gregory is able to attribute emotional drive to their actions, which makes her books so popular.
Her books span from the fifteenth to twentieth centuries, but her debut takes place in the eighteenth: Wideacre. She wrote it while completing her PhD in eighteenth-century literature at the University of Edinburgh. Its success then paved the way for her career as an author; it was published in 1987.
While her works have received criticism by history purists for taking creative liberties, with more than 10 million copies sold worldwide, Gregory is undeniably a successful author.
In addition to her PhD, Gregory graduated from the University of Sussex. She also holds honorary degrees from that university and Teesside University. She also has an Honorary Platinum Award from Nielsen for achieving significant lifetime sales across her entire bibliography.
In 2020, Gregory was also made a CBE in the Queen's Birthday Honours for her services to literature and charity. Her charity, Gardens for The Gambia, has installed nearly 200 wells in primary schools since its inception.
Some of her most well-known works include The Other Boleyn Girl and The White Queen, both of which have adaptations.
The Other Boleyn Girl actually has two adaptations: A 2003 TV movie starring Jodhi May and Natascha McElhone, and a 2008 theatrical release starring Natalie Portman and Scarlett Johansson. In total there are seven adaptations of her books.
Summary of Philippa Gregory Books in Order
Philippa Gregory's Plantagenet and Tudor series is a great place to begin with her writing. It is her longest and most popular series.
Below you will find summaries for all of these Philippa Gregory books in order of original publication. As each book concerns a new character, the only spoilers in the below summaries will be historical fact.
---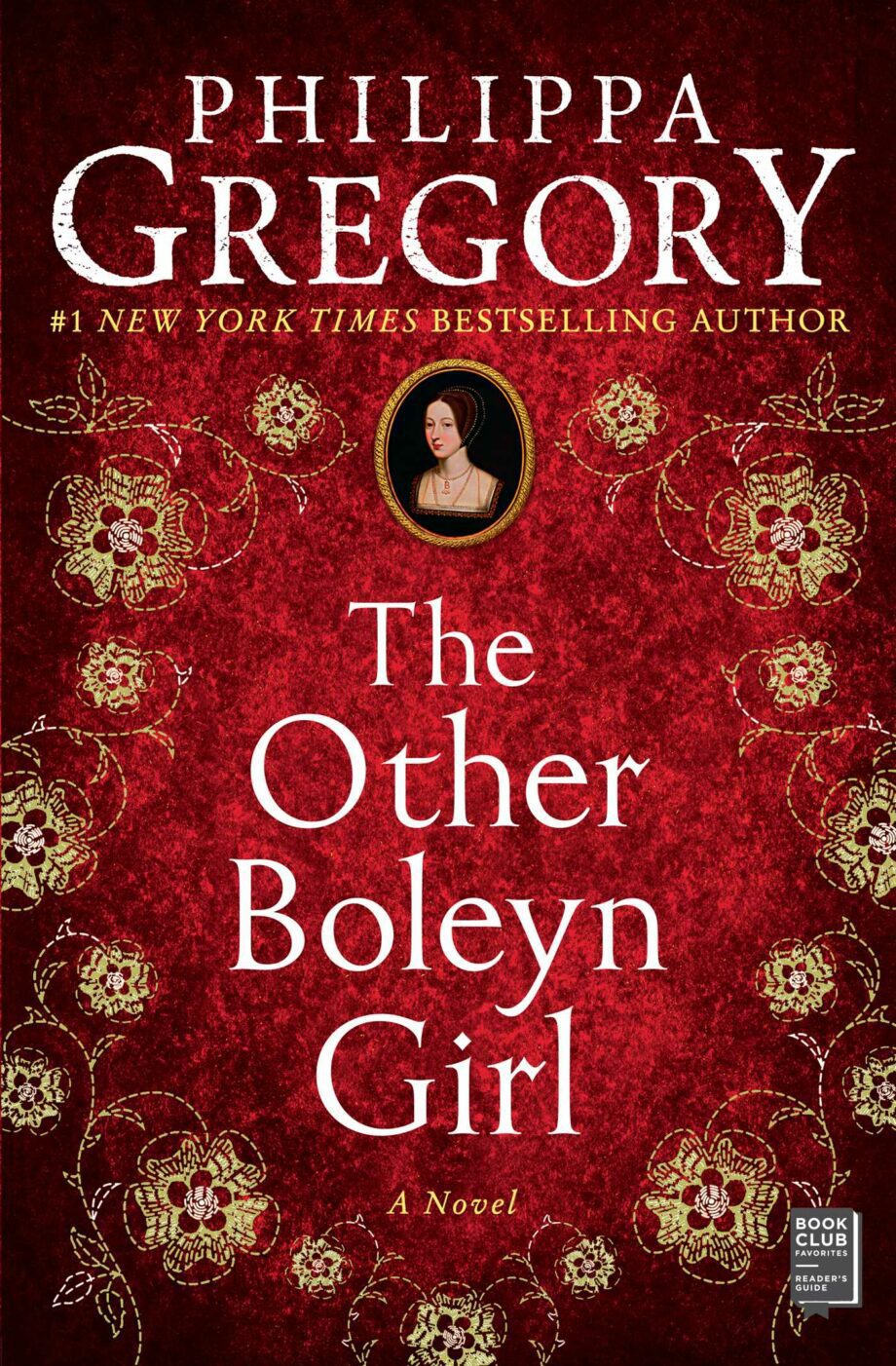 1. The Other Boleyn Girl
When Mary Boleyn comes to court as an innocent girl of fourteen, she catches the eye of Henry VIII. Dazzled, Mary falls in love with both her golden prince and her growing role as unofficial queen.
However, she soon realises just how much she is a pawn in her family's ambitious plots as the king's interest begins to wane and she must step aside for her best friend and rival. Her sister, Anne. Then Mary knows that she must defy her family and her king and take fate into her own hands.
A rich and compelling novel of love, sex, ambition, and intrigue, The Other Boleyn Girl introduces a woman of extraordinary determination and desire who lived at the heart of the most exciting and glamourous court in Europe and survived by following her heart.
---
2. The Queen's Fool
It is winter, 1553. Pursued by the Inquisition, Hannah Green, a fourteen-year-old Jewish girl, must flee Spain with her father. But Hannah is no ordinary refugee.
Her gift of "Sight," the ability to foresee the future, is priceless in the troubled times of the Tudor court.
As a result, Hannah is adopted by the glamorous Robert Dudley, the charismatic son of King Edward's protector. He brings her to court as a "holy fool" for Queen Mary and, ultimately, Queen Elizabeth.
She is hired as a fool but working as a spy; promised in wedlock but in love with her master; and endangered by the laws against heresy, treason, and witchcraft. Hannah must choose between the safe life of a commoner and the dangerous intrigues of the royal family that are inextricably bound up in her own yearnings and desires.
---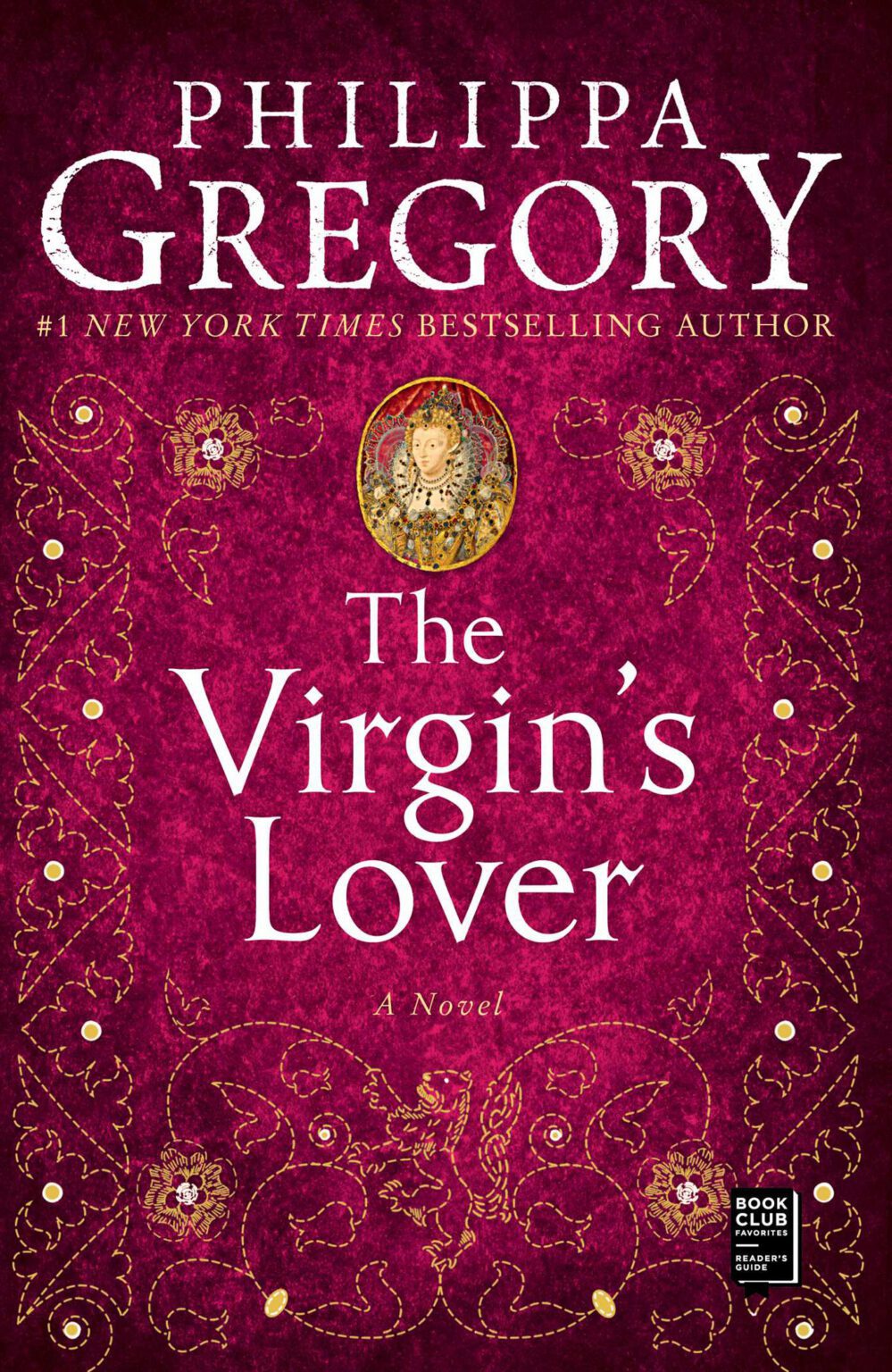 3. The Virgin's Lover
As a new queen, Elizabeth faces two great dangers. The French invasion of Scotland, which threatens to put Mary Queen of Scots on her throne, and her passion for the convicted traitor Robert Dudley.
But Dudley is already married, and his devoted wife Amy will never give him up, least of all to an upstart Protestant Princess. She refuses to set her beloved husband free to marry the queen. But she cannot prevent him from becoming the favorite and the focus of the feverishly plotting, pleasure seeking court.
Others too oppose the marriage, but for very different reasons. William Cecil, the queen's wisest counselor, knows she must marry for policy. Meanwhile her uncle hates Dudley and swears he will murder him first.
Behind the triangle of lovers, the factions take up their places: The Protestants, the priests, the assassins, the diplomats, and the moneymakers. The very coin of England is shaved and clipped to nothing as Elizabeth uncertainly leads her bankrupt country into a war that no-one thinks can be won.
Then someone acts in secret, and for Elizabeth, Dudley, and the emerging kingdom, nothing will be as planned.
Blending historical fact with contemporary rumor, Philippa Gregory has created a dark and tense novel of Tudor times, which casts Elizabeth I in a light no one has suggested before. Passionate, fearful, emotionally needy, this is a queen who will stop at nothing.
---
4. The Constant Princess
We think of Katherine of Aragon as the barren wife of a notorious king, but behind this legacy lies a fascinating story.
Katherine of Aragon is born Catalina, the Spanish Infanta, to parents who are both rulers and warriors. Aged four, she is betrothed to Arthur, Prince of Wales, and is raised to be Queen of England. She is never in doubt that it is her destiny to rule that far-off, wet, cold land.
Her faith is tested when her prospective father-in-law greets her arrival in her new country with a great insult; Arthur seems little better than a boy; the food is strange and the customs coarse. Slowly she adapts to the first Tudor court, and life as Arthur's wife grows ever more bearable.
But when the studious young man dies, she is left to make her own future. How can she now be queen, and found a dynasty? Only by marrying Arthur's young brother, the sunny but spoilt Henry.
His father and grandmother are against it; her powerful parents prove little use. Yet Katherine is her mother's daughter and her fighting spirit is strong.
She will do anything to achieve her aim; even if it means telling the greatest lie, and holding to it.
---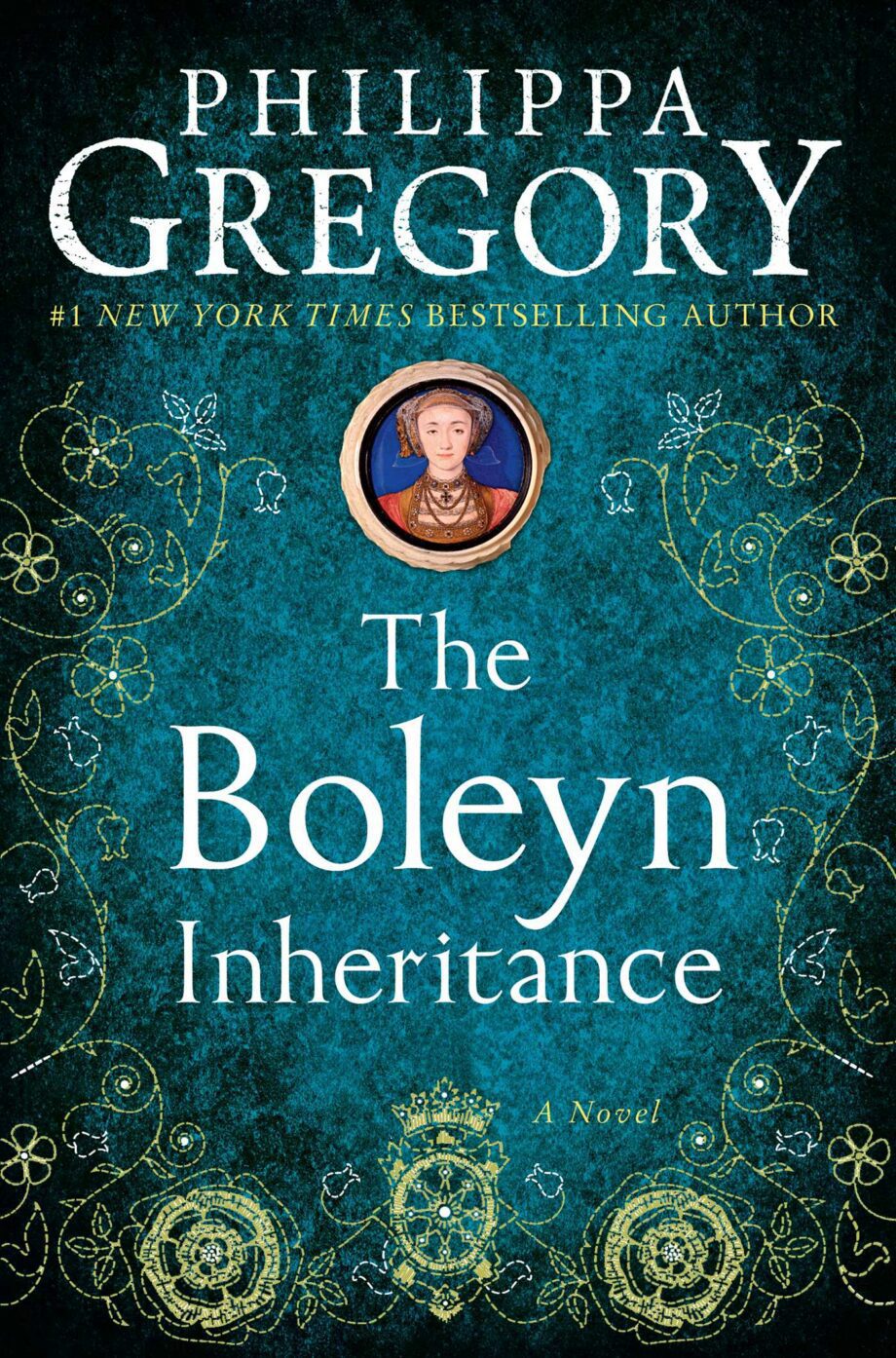 5. The Boleyn Inheritance
Anne of Cleves runs from her tiny country, her hateful mother, and her abusive brother to a throne whose last three occupants are dead. King Henry VIII, her new husband, instantly dislikes her.
Without friends, family, or even an understanding of the language being spoken around her, she must literally save her neck in a court ruled by a deadly game of politics and the terror of an unpredictable and vengeful king. Her Boleyn Inheritance: Accusations and false witnesses.
Katherine Howard catches the king's eye within moments of arriving at court, setting in motion the dreadful machine of politics, intrigue, and treason that she does not understand. She only knows that she is beautiful, that men desire her, that she is young and in love — but not with the diseased old man who made her queen, beds her night after night, and killed her cousin Anne. Her Boleyn Inheritance: The threat of the axe.
Jane Rochford is the Boleyn girl whose testimony sent her husband and sister-in-law to their deaths. She is the trusted friend of two threatened queens, the perfectly loyal spy for her uncle, the Duke of Norfolk, and a canny survivor in the murderous court of a most dangerous king.
Throughout Europe, her name is a byword for malice, jealousy, and twisted lust. Her Boleyn Inheritance: A fortune and a title, in exchange for her soul.
The Boleyn Inheritance is a novel drawn tight as a lute string about a court ruled by the gallows and three women whose positions brought them wealth, admiration, and power as well as deceit, betrayal, and terror.
---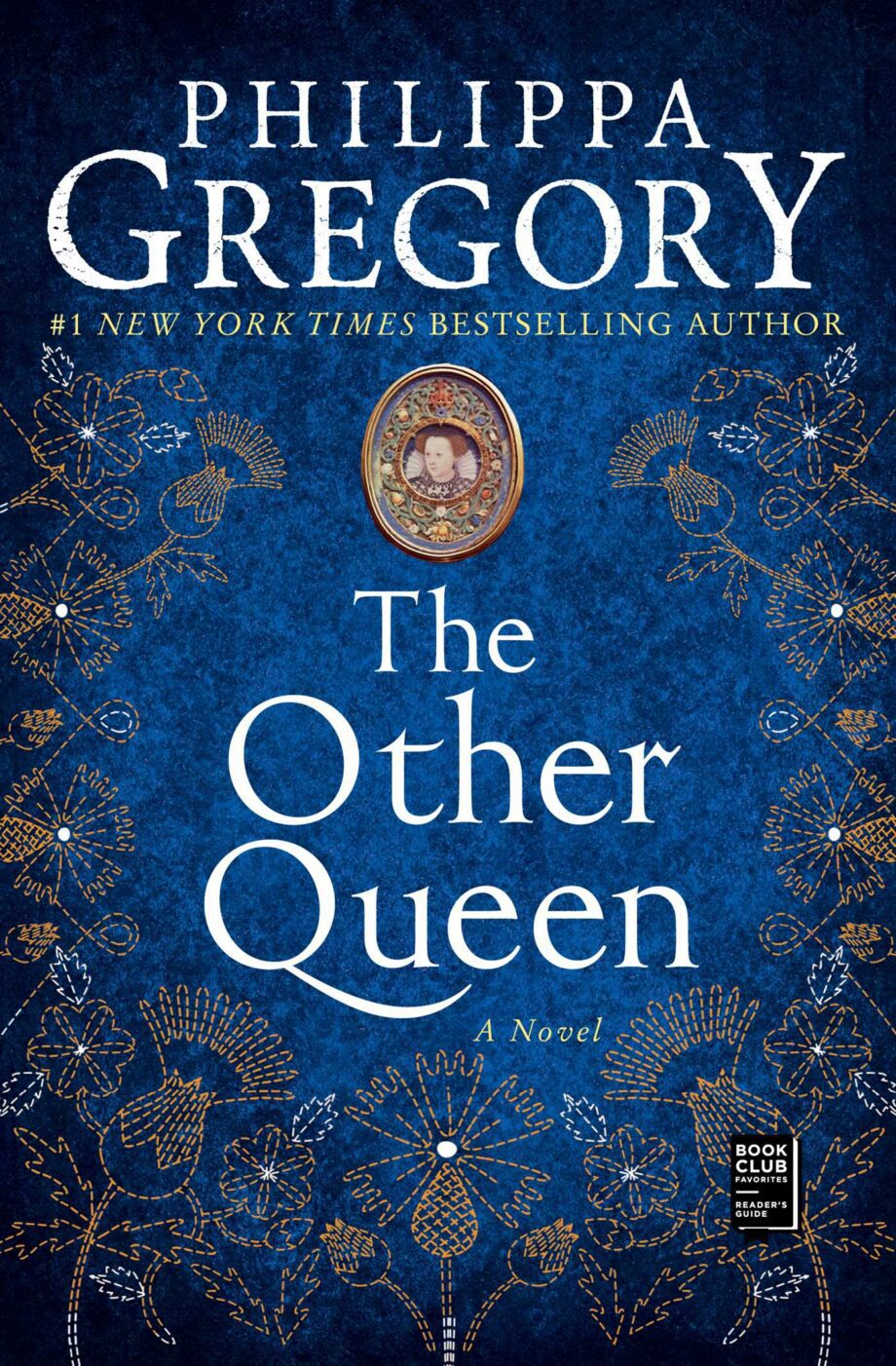 6. The Other Queen
Biographers often neglect the captive years of Mary, Queen of Scots, who trusted Queen Elizabeth's promise of sanctuary when she fled from rebels in Scotland. Then found herself imprisoned as the "guest" of George Talbot, Earl of Shrewsbury, and his indomitable wife, Bess of Hardwick.
The newly married couple welcome the doomed queen into their home, certain that serving as her hosts and jailers will bring them an advantage in the cutthroat world of the Elizabethan court. To their horror, they find that the task will bankrupt them. As their home becomes the epicenter of intrigue and rebellion against Elizabeth, their loyalty to each other and to their sovereign comes into question.
If Mary succeeds in seducing the earl into her own web of treachery and treason, or if the great spymaster William Cecil links them to the growing conspiracy to free Mary from her illegal imprisonment, they will all face the headsman.
Philippa Gregory uses new research and her passion for historical accuracy to place a well-known heroine in a completely new tale full of suspense, passion, and political intrigue.
---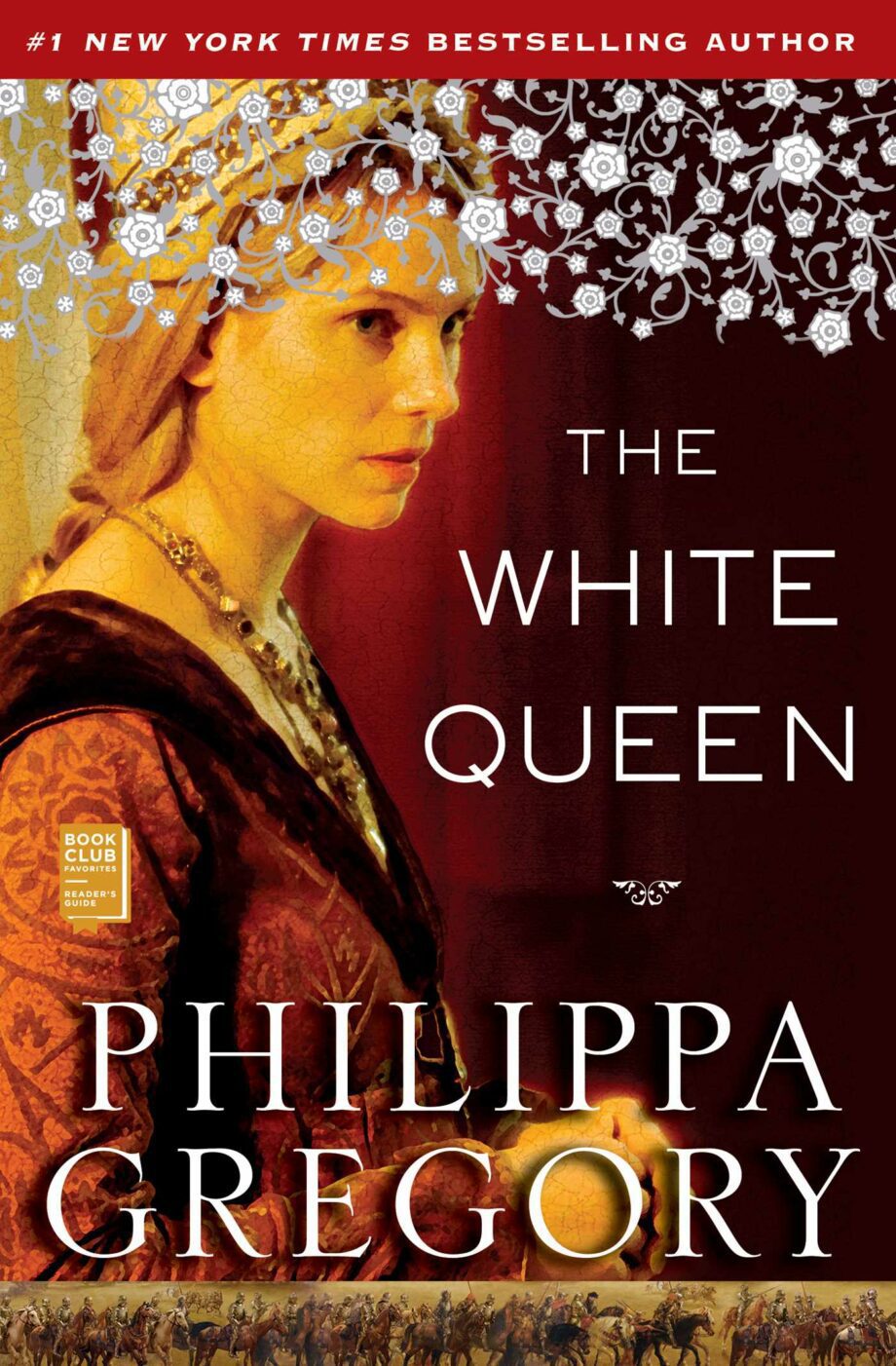 7. The White Queen
Brother turns on brother. The throne of England is at stake. The deadly Wars of the Roses have begun…
They ruled England before the Tudors, and now Philippa Gregory brings the Plantagenets to life through the dramatic and intimate stories of the secret players: The indomitable women.
Elizabeth Woodville, a woman of extraordinary beauty and ambition, secretly marries the newly crowned boy king. While she rises to the demands of her exalted position and fights for the success of her family, her two sons become the central figures in a famous unsolved mystery that has confounded historians for centuries: The lost princes in the Tower of London.
---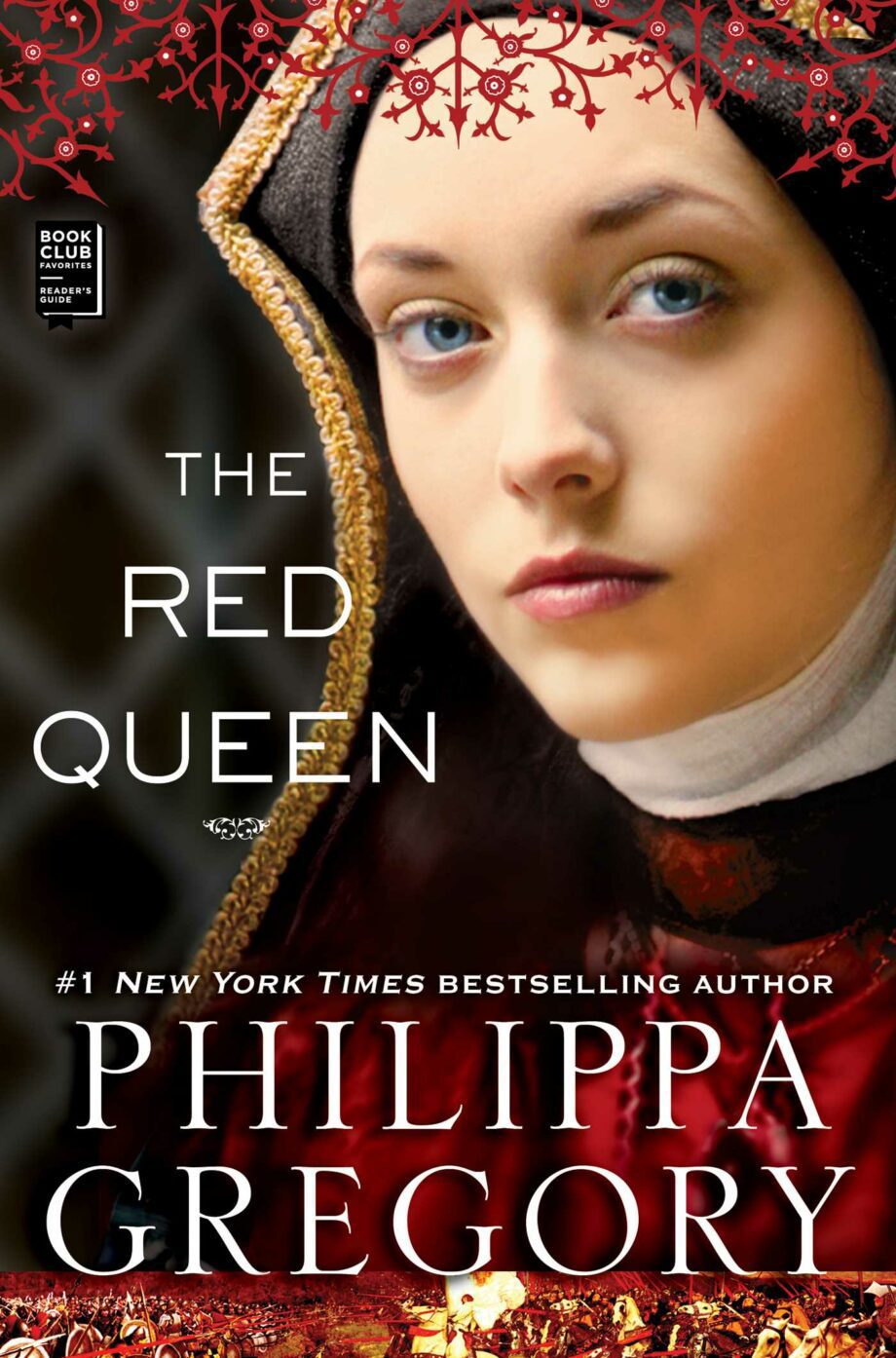 8. The Red Queen
Margaret Beaufort never surrenders her belief that her Lancaster house is the true ruler of England, and that she has a great destiny before her. Married to a man twice her age, quickly widowed, and a mother at only fourteen, Margaret is determined to turn her lonely life into a triumph.
She sets her heart on putting her son on the throne of England regardless of the cost to herself, to England, and even to the little boy. Disregarding rival heirs and the overwhelming power of the York dynasty, she names him Henry, like the king. She then sends him into exile and pledges him in marriage to her enemy Elizabeth of York's daughter.
As the political tides constantly move and shift, Margaret masterminds one of the greatest rebellions of all time. All the while knowing that her son has grown to manhood, recruited an army, and awaits his opportunity to win the greatest prize in all of England.
The Red Queen is a novel of conspiracy, passion, and cold-hearted ambition. It is the story of a proud and determined woman who believes that she alone is destined, by her piety and lineage, to shape the course of history.
---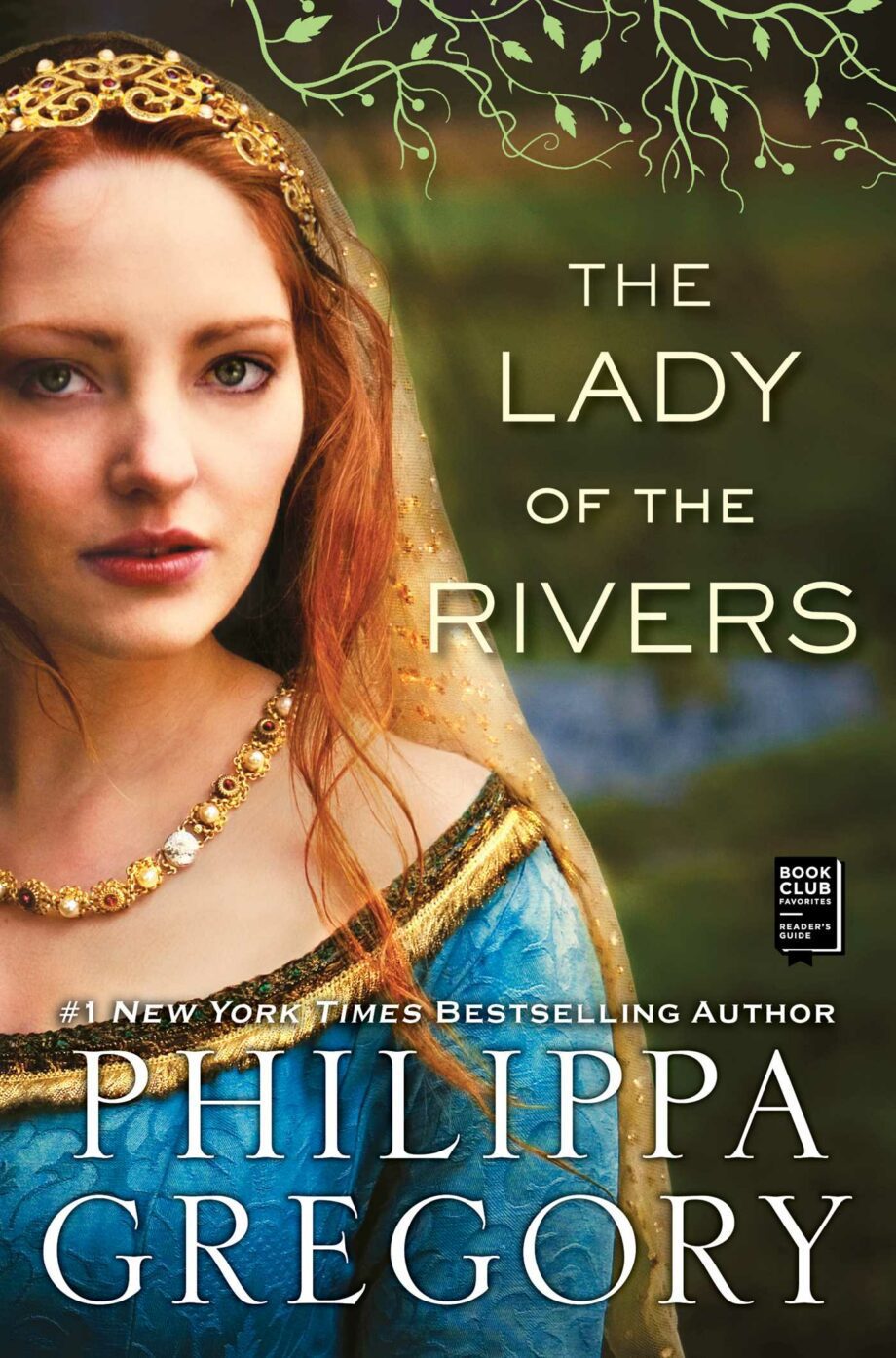 9. The Lady of the Rivers
Philippa Gregory brings to life the story of Jacquetta, Duchess of Bedford, a woman of passion and of legend who navigated a treacherous path through the battle lines in the War of the Roses to bring her family unimaginable power.
When the young and beautiful Jacquetta is married to the older Duke of Bedford, English regent of France, he introduces her to a mysterious world of learning and alchemy. Her only friend in the great household is the duke's squire Richard Woodville, who is at her side when the duke's death leaves her a wealthy young widow. The two become lovers and marry in secret, returning to England to serve at the court of the young King Henry VI, where Jacquetta becomes a close and loyal friend to his new queen.
The Woodvilles soon achieve a place at the very heart of the Lancaster court. Even though Jacquetta has visions of the growing threat from the people of England and the danger of their royal York rivals.
Jacquetta fights for her king and queen, as she sees an extraordinary and unexpected future for her daughter Elizabeth. A change of fortune, the white rose of York, and the throne of England…
---
10. The Kingmaker's Daughter
The Kingmaker's Daughter is the gripping tale of the daughters of the man known as the Kingmaker. Richard Neville, Earl of Warwick, is the most powerful magnate in fifteenth-century England. Without a son and heir, he uses his daughters, Anne and Isabel, as pawns in his political games, and they grow up to be influential players in their own right.
At the court of Edward IV and his beautiful queen, Elizabeth Woodville, Anne grows from a delightful child to become ever more fearful and desperate when her father makes war on his former friends. Married at age fourteen, she is soon left widowed and fatherless. Meanwhile her mother is in a sanctuary and her sister married to the enemy.
Anne manages her own escape by marrying Richard, Duke of Gloucester. But her choice will set her on a collision course with the overwhelming power of the royal family.
---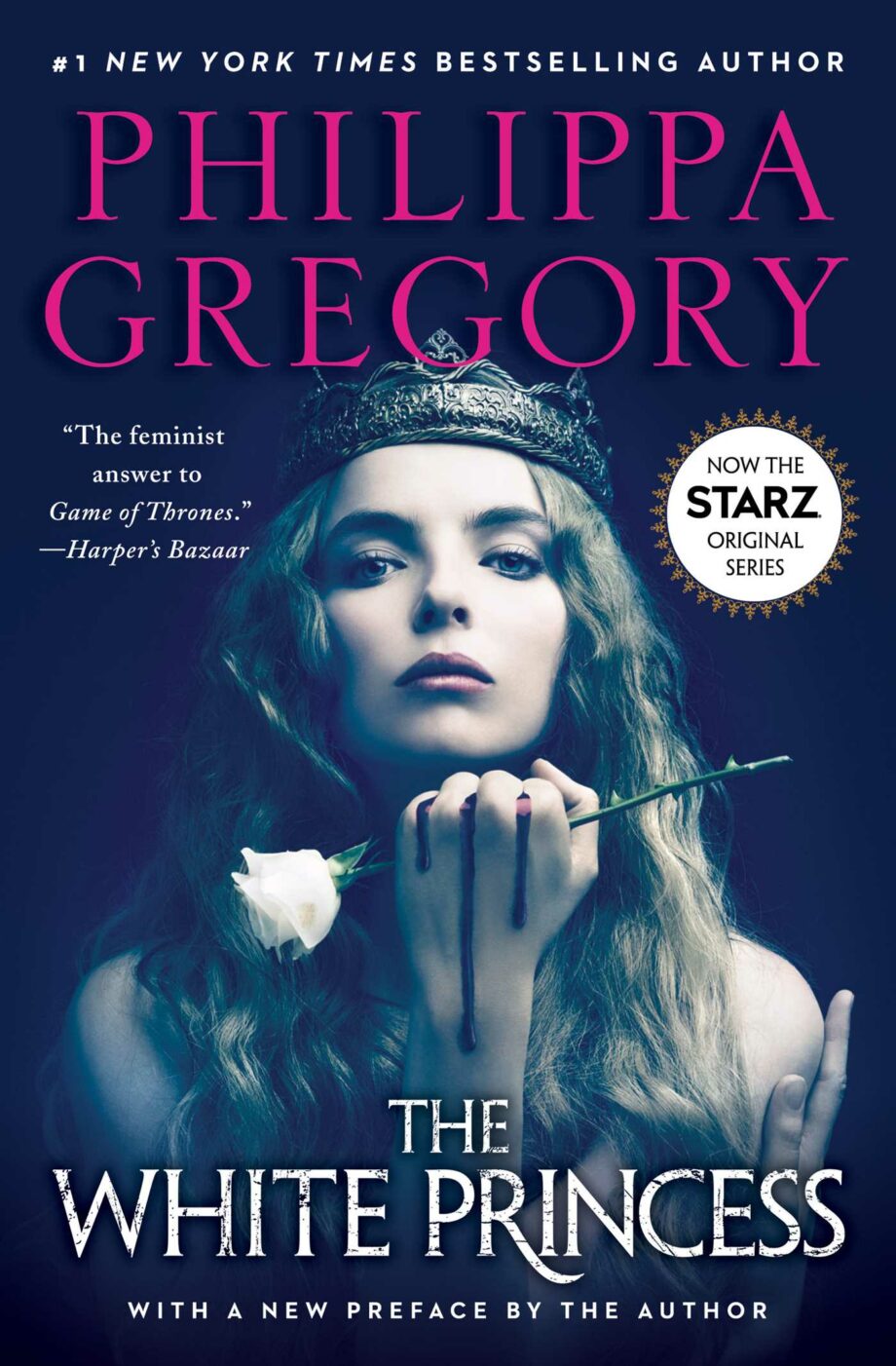 11. The White Princess
When Henry Tudor picks up the crown of England from the mud of Bosworth Field, he knows he must marry the princess of the enemy house — Elizabeth of York — to unify a country divided by war for nearly two decades.
But his bride is still in love with his slain enemy, Richard III. Her mother and half of England dream of a missing heir, sent into the unknown by the White Queen. While the new monarchy can win power, it cannot win hearts in an England that plots for the triumphant return of the House of York.
Henry's greatest fear is that somewhere a prince is waiting to invade and reclaim the throne. When a young man who would be king leads his army and invades England, Elizabeth has to choose between the new husband she is coming to love and the boy who claims to be her beloved lost brother: The rose of York come home at last.
---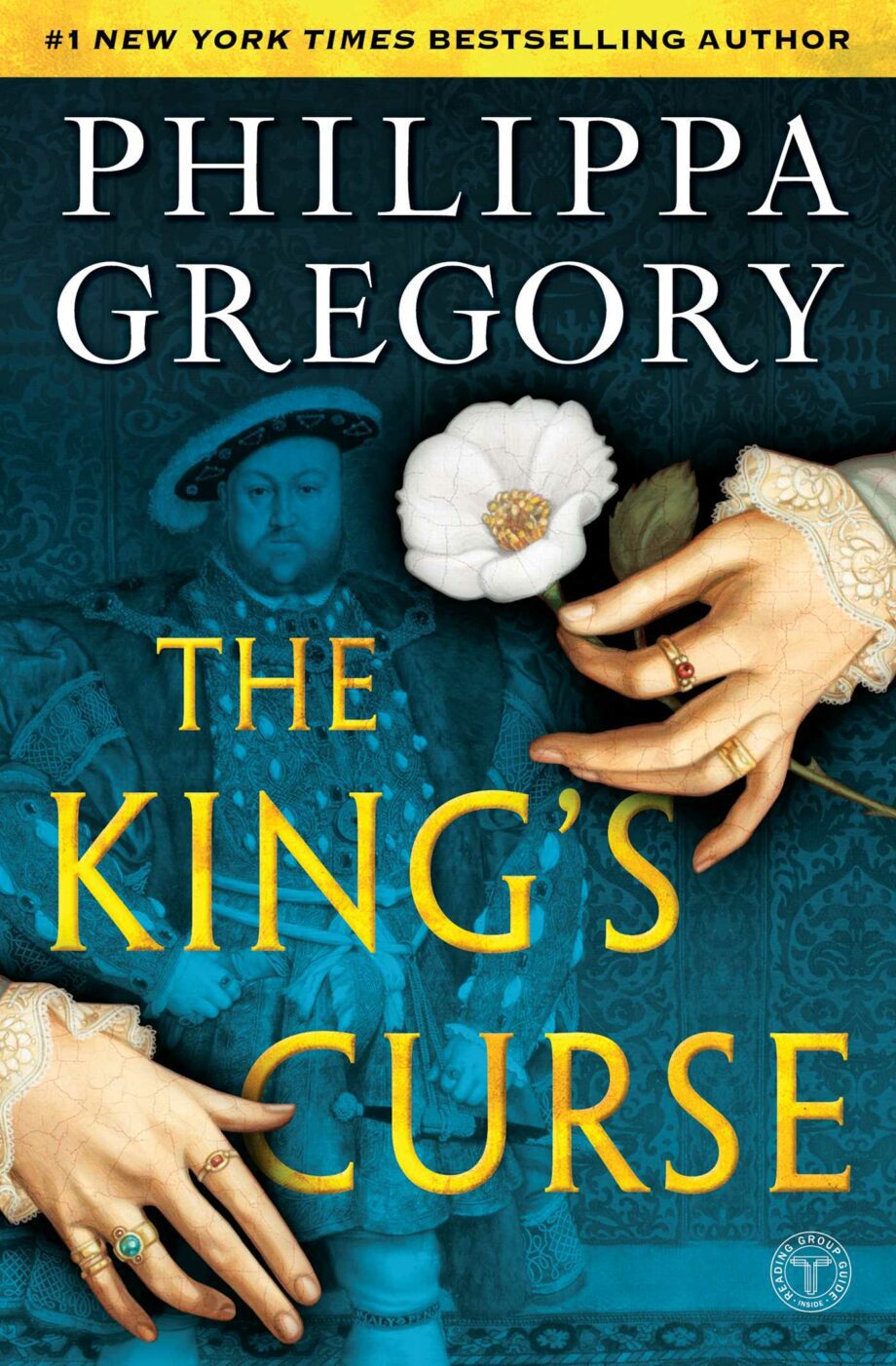 12. The King's Curse
Regarded as yet another threat to the volatile King Henry VII's claim to the throne, Margaret Pole, cousin to Elizabeth of York, known as the White Princess, and daughter of George, Duke of Clarence, is married off to a steady and kind Lancaster supporter — Sir Richard Pole.
For his loyalty, Sir Richard is entrusted with the governorship of Wales, but Margaret's contented daily life is changed forever with the arrival of Arthur, the young Prince of Wales, and his beautiful bride, Katherine of Aragon. Margaret soon becomes a trusted advisor and friend to the honeymooning couple, hiding her own royal connections in service to the Tudors.
After the sudden death of Prince Arthur, Katherine leaves for London a widow, and fulfills her deathbed promise to her husband by marrying his brother, Henry VIII. Margaret's world is turned upside down by the surprising summons to court, where she becomes the chief lady-in-waiting to Queen Katherine.
But this charmed life of the wealthiest and "holiest" woman in England lasts only until the rise of Anne Boleyn, and the dramatic deterioration of the Tudor court. Margaret has to choose whether her allegiance is to the increasingly tyrannical king, or to her beloved queen; to the religion she loves or the theology which serves the new masters.
Caught between the old world and the new, Margaret Pole has to find her own way as she carries the knowledge of an old curse on all the Tudors.
---
13. The Taming of the Queen
Why would a woman marry a serial killer? Because she cannot refuse…
Kateryn Parr, a thirty-year-old widow in a secret affair with a new lover, has no choice when a man old enough to be her father who has buried four wives — King Henry VIII — commands her to marry him.
Kateryn has no doubt about the danger she faces. The previous queen lasted sixteen months, the one before barely half a year. But Henry adores his new bride and Kateryn's trust in him grows as she unites the royal family, creates a radical study circle at the heart of the court, and rules the kingdom as regent.
But is this enough to keep her safe?
A leader of religious reform and a published author, Kateryn stands out as an independent woman with a mind of her own. But she cannot save the Protestants, under threat for their faith, and Henry's dangerous gaze turns on her. The traditional churchmen and rivals for power accuse her of heresy — the punishment is death by fire and the king's name is on the warrant…
From an author who has described all of Henry's queens comes a deeply intimate portrayal of the last: A woman who longed for passion, power, and education at the court of a medieval killer.
---
14. Three Sisters, Three Queens
As sisters they share an everlasting bond. As queens they can break each other's hearts.
"There is only one bond that I trust: Between a woman and her sisters. We never take our eyes off each other. In love and in rivalry, we always think of each other."
When Katherine of Aragon is brought to the Tudor court as a young bride, the oldest princess, Margaret, takes her measure. With one look, each knows the other for a rival, an ally, a pawn, destined — with Margaret's younger sister Mary — to a sisterhood unique in all the world. The three sisters will become the queens of England, Scotland, and France.
United by family loyalties and affections, the three queens find themselves set against each other.
Katherine commands an army against Margaret and kills her husband James IV of Scotland. But Margaret's boy becomes heir to the Tudor throne when Katherine loses her son. Mary steals the widowed Margaret's proposed husband, but when Mary is widowed it is her secret marriage for love that is the envy of the others.
As they experience betrayals, dangers, loss, and passion, the three sisters find that the only constant in their perilous lives is their special bond, more powerful than any man, even a king.
---
15. The Last Tudor
Jane Grey was queen of England for nine days. Her father and his allies crowned her instead of the dead king's half sister Mary Tudor, who quickly mustered an army, claimed her throne, and locked Jane in the Tower of London. When Jane refused to betray her Protestant faith, Mary sent her to the executioner's block, where Jane transformed her father's greedy power grab into tragic martyrdom.
"Learn you to die," was the advice Jane wrote to her younger sister Katherine, who has no intention of dying. She intends to enjoy her beauty and her youth and fall in love. But she is heir to the insecure and infertile Queen Mary and then to her half sister, Queen Elizabeth, who will never allow Katherine to marry and produce a Tudor son. When Katherine's pregnancy betrays her secret marriage, she faces imprisonment in the Tower, only yards from her sister's scaffold.
"Farewell, my sister," writes Katherine to the youngest Grey sister, Mary. A beautiful dwarf, disregarded by the court, Mary keeps family secrets, especially her own, while avoiding Elizabeth's suspicious glare. After seeing her sisters defy their queens, Mary is acutely aware of her own danger but determined to command her own life. What will happen when the last Tudor defies her ruthless and unforgiving Queen Elizabeth?
---
Final thoughts on Philippa Gregory books in order
Philippa Gregory is one of the most well-known voices in the historical fiction genre and women's history. She is praised for her combination of historical fact and fictional embellishment that breathes life into figures that remain largely in the shadow of the men in their lives.
If you enjoy historical fiction, romance, or both, then reading the Philippa Gregory books in order is a must for your TBR.
Looking for more books in order?
Check out this list of the Bernard Cornwell books in order.