The Heartstopper books in order tell an endearing coming-of-age story about first love entangled with the difficulties surrounding coming out and mental illness. Nick and Charlie will have you squealing out loud with the hope of success for their fledgling love, while simultaneously cringing at the awkward encounters that come with crushes and adolescence.
There are currently four volumes in the Heartstopper series. A fifth and final volume is forthcoming, but if you want to find out all about the successful Heartstopper franchise and everything else by its author, keep reading.
Who is Alice Oseman?
The brains behind the popular Heartstopper books is the English author Alice Oseman. She is also the writer, creator, and executive producer for the television adaptation of her graphic novel series. Born in Kent, England, Oseman published her first novel, Solitaire, when she was nineteen years old.
Solitaire takes place in the same universe as Heartstopper. It is about Charlie's older sister Tori and shares some of the same characters, but chronologically takes place later. However, we'll take a look at the chronology for Oseman's books a bit later on.
Originally, Heartstopper was a webcomic available on Tumblr and Tapas. It is still available to read on those platforms and to date it has accumulated more than 52.1 million views and an enormous following.
With its online success Oseman turned to crowd-funding for a limited print edition, and met her funding goal in less than two hours. Thankfully, the graphic novels are now widely available after being picked up by a publisher in 2019.
In addition to its online views, Heartstopper has sold one million print copies worldwide. There is also a live-action Netflix adaptation that has proven just as wildly popular.
Oseman's hope when writing Heartstopper was to show queer youth that they deserve romance, friends, and love. She has been praised for the representation in her books which tackle coming of age, loyalty, friendship, and mental illness.
While Heartstopper has a largely optimistic and positive outlook, it does include examples of mental illnesses such as eating disorders, self-harm, and hospitalization. For a full look at the content warnings for Heartstopper and all of Oseman's books, you can check out her website.
As well as writing and drawing, Oseman enjoys playing piano and Pokémon games. The fifth and final Heartstopper book in order will be published in February 2023.
About the Heartstopper TV Show
The Heartstopper adaptation quickly became one of Netflix's most popular shows. On Rotten Tomatoes it has an average score of 100 per cent and an average audience score of 97 per cent.
The endearing, awkward portrayal of young love clearly captivated audiences and had them rooting for Charlie and Nick.
Joe Locke stars as Charlie opposite Kit Connor as Nick. Joining the cast as their friends are Yasmin Finney as Elle Argent, William Gao as Tao Xu, Corinna Brown as Tara Jones, and Kizzy Edgell as Darcy Olsson. Also, Olivia Colman stars as Nick's mother Sarah.
Following the successful premiere of its first season, Heartstopper has already been renewed for a second and third season. During its eight-episode debut, almost one million engagements took place on Twitter. The first season roughly adapts the first and second volumes of the book series.
Oseman said changes were made for the adaptation to make the young adult graphic novel series more suitable for the medium of television. This means more drama was added in to create an engaging storyline for television, and the secondary characters had more screen time to explore their lives and connections.
The second season will likely begin filming in the fall of 2022. This is presumed following the open casting call for a new character and the required availability. As the first season only took three months to film, it is likely the second season may premiere in 2023.
Heartstopper Books in Order
With only four Heartstopper books in order, and the books being numbered, it's fairly straight-forward to read the books in the correct order. The order of publication is the same as the chronological order for this series.
However, with the fifth and final volume expected to be published in February 2023, now is the perfect time to catch up on the graphic novels. Unfortunately, it is not possible to pre-order the fifth volume just yet.
Other Heartstopper Books in Order
But if you are already caught up on the first four Heartstopper graphic novels, there are three companion books to the series.
Heartstopper: Become Human is a quasi-fanfiction of Detroit: Become Human featuring an insertion of Oseman's characters Nick and Charlie. However, a previous understanding of the game is not necessary to enjoy the story. The colouring book is a self-explanatory addition to the franchise, and the yearbook features exclusive in-universe content narrated by a cartoon version of Oseman.
Heartstopper: Become Human (2019)
The Heartstopper Yearbook (2022)
More Alice Oseman Books
As previously mentioned, Alice Oseman does have other books set with the same universe and timeline as the Heartstopper graphic novels. So, if you've already read the first four Heartstopper books in order in addition to the companion books and are impatient for the release of the fifth Heartstopper volume, you may want to check out these books.
However, these books can be quite different in tone from the Heartstopper series, so you may want to check out Oseman's content warnings guide to ensure these books are appropriate for you.
Chronological Order of all Alice Oseman Books
Finally, if you are curious about the order of all Alice Oseman's books, this is the chronological timeline for her universe. However, it is not necessary to read her standalone books in this order to understand the premise.
The one caveat to this list, if you are looking to do a chronological read of her world, is that the prologue to Radio Silence takes place after the conclusion of Solitaire. The rest of Radio Silence takes place after Nick and Charlie as per its placement on the below list.
Another important thing to note is that the only books to feature Nick and Charlie are the Heartstopper volumes, This Winter, Solitaire, and Nick and Charlie.
Summary of the Heartstopper Books in Order
However, of course, the books that have captured the attention of millions are the Heartstopper volumes and the wholesome depiction of first love and romance. Below you will find summaries for each available volume in the series.
---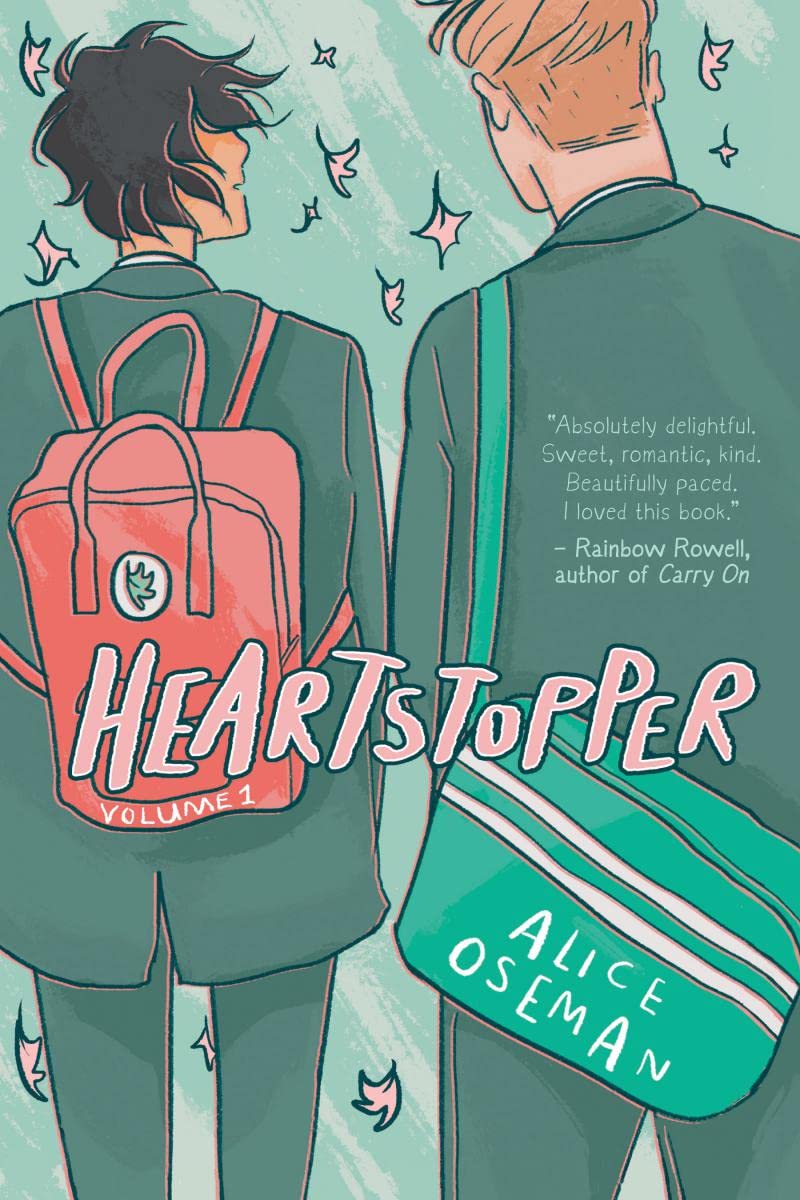 1. Heartstopper: Volume 1
Charlie is a highly-strung, openly gay over-thinker, while Nick is a cheerful, soft-hearted rugby player. The two meet at a British all-boys grammar school. Friendship blooms quickly, but could there be something more…?
Charlie Spring is in Year 10 at Truham Grammar School for Boys. The past year hasn't been too great, but at least he's not being bullied anymore.
Nick Nelson is in Year 11 and on the school rugby team. He's heard a little about Charlie — the kid who was outed last year and bullied for a few months — but he's never had the opportunity to talk to him. However, that is about to change.
They quickly become friends, and soon Charlie is falling hard for Nick, even though he doesn't think he has a chance. But love works in surprising ways, and sometimes good things are waiting just around the corner…
---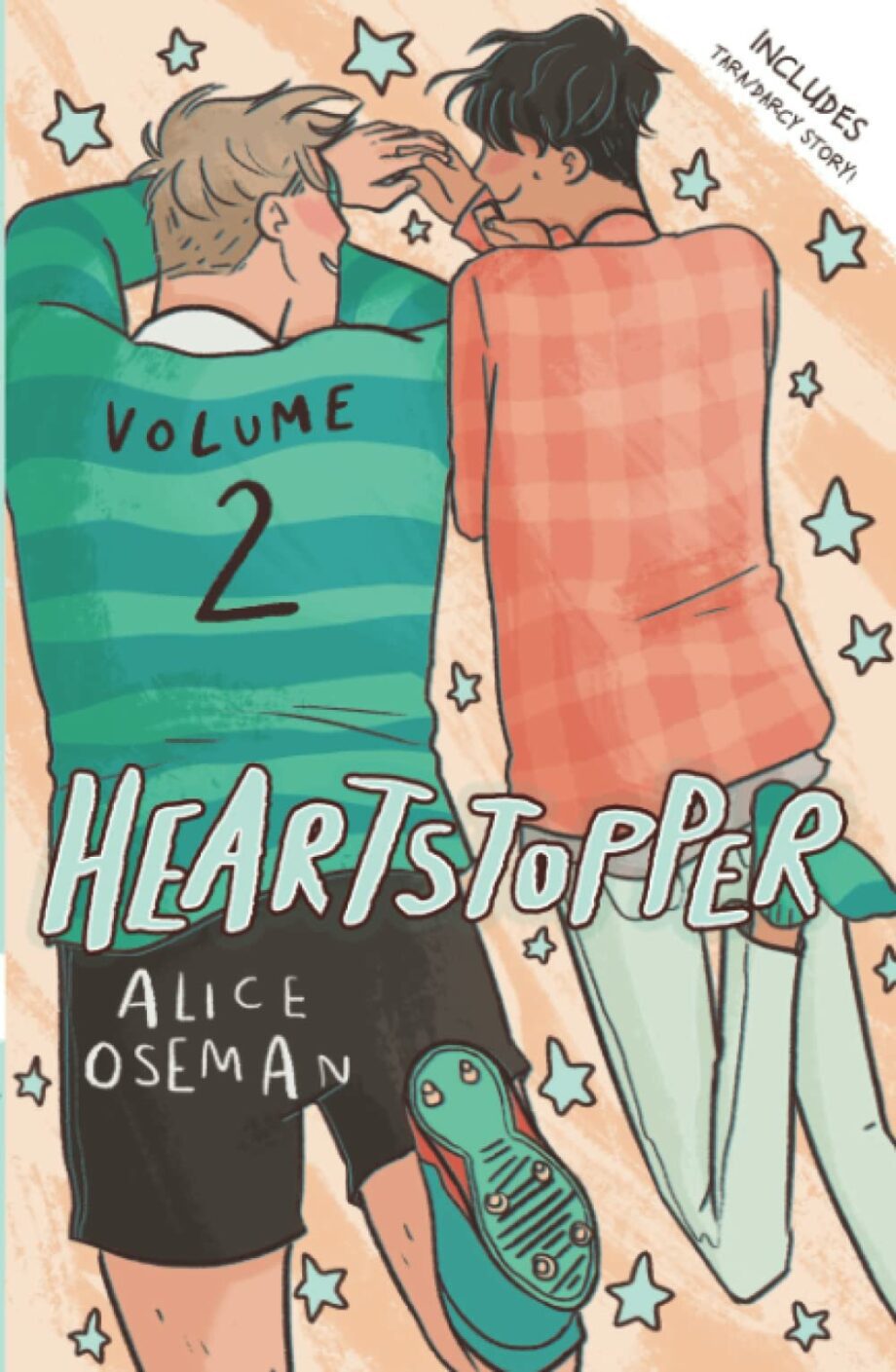 2. Heartstopper: Volume 2
Boy meets boy. Boys become friends. Boys fall in love.
The second Heartstopper volume once more deals with life, love, and everything that happens in between.
Nick and Charlie are now best friends. Nick knows Charlie's gay, and Charlie is sure that Nick isn't.
But love works in surprising ways, and Nick is discovering all kinds of things about his friends, his family…and himself.
---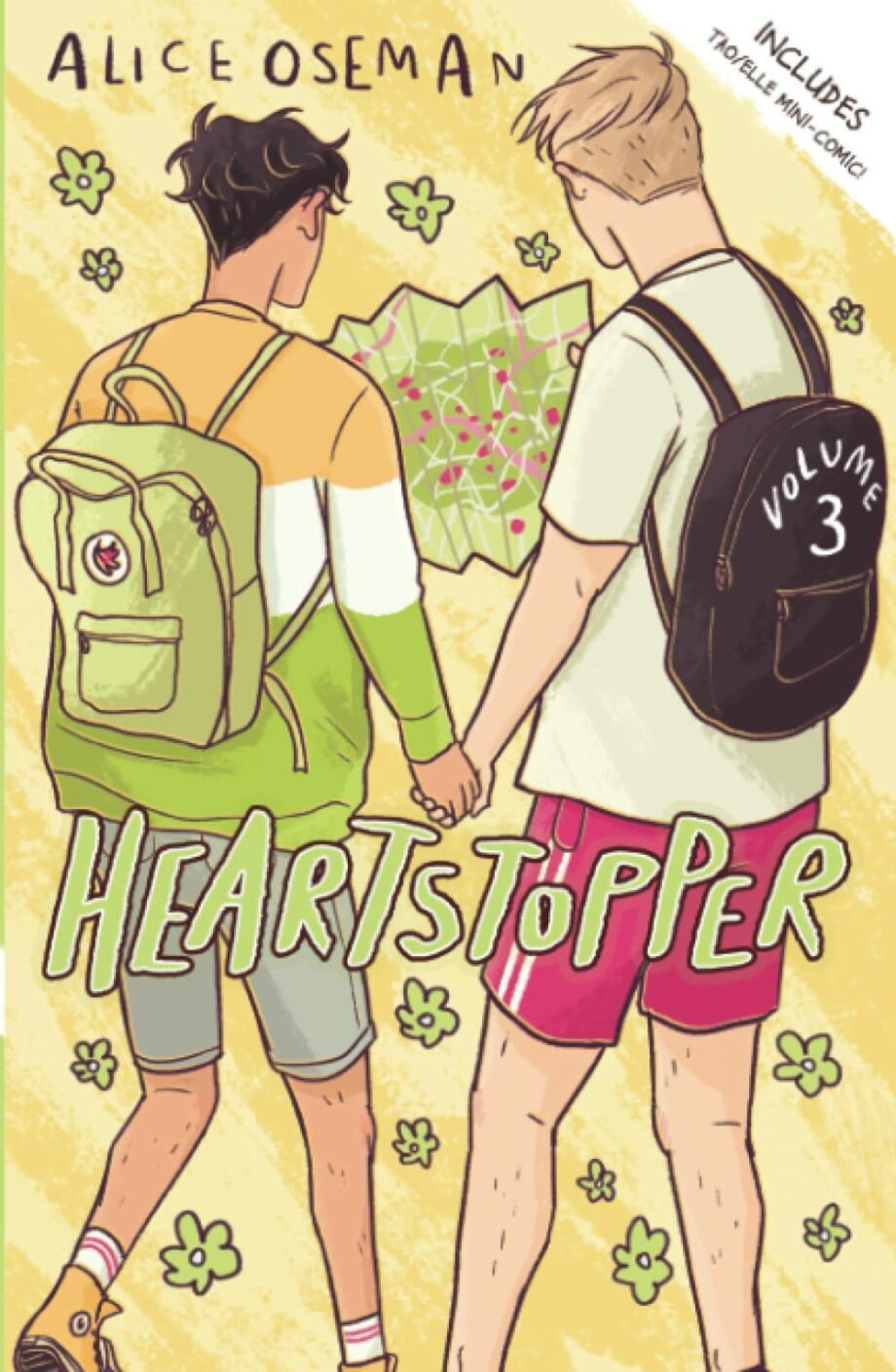 3. Heartstopper: Volume 3
The third Heartstopper volume continues to encompass all the small stories of Nick and Charlie's lives that together make up something larger, which speaks to all of us.
Charlie didn't think Nick could ever like him back, but now they're officially boyfriends. Nick's even found the courage to come out to his mum.
But coming out isn't just something that happens once — there's Nick's older brother, and a school trip to Paris, not to mention all the other friends and family — and life can be hard, even with someone who loves you by your side. As their feelings get more serious, Charlie and Nick will need each other more than ever before.
---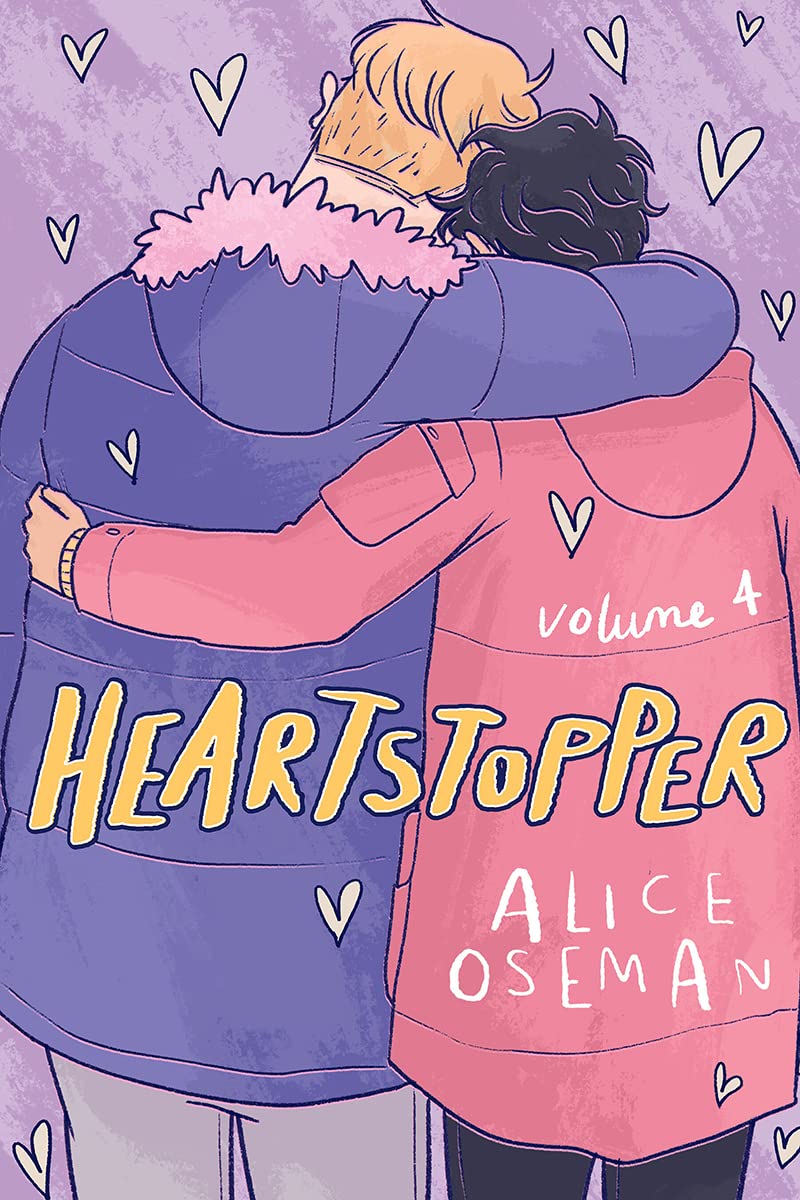 4. Heartstopper: Volume 4
This is the fourth and penultimate Heartstopper volume, which is the latest release in the series. It once more deals with the changes and challenges that comes with new, fledgling relationships.
While Charlie didn't think Nick could ever like him back, they're now officially boyfriends. Furthermore, Charlie's beginning to feel ready to say those three little words: I love you.
Nick's been feeling the same, but he's got a lot on his mind — not least of which is coming out to his dad, and the fact that Charlie might have an eating disorder.
As summer turns to autumn and a new school year begins, Charlie and Nick are about to learn a lot about what love means.
---
Final thoughts on the Heartstopper books in order
If you're looking for an endearing story that will have you squealing with delight at the blossoming friendship, then cringing at all the awkwardness that comes with first love, the story of Nick and Charlie will be perfect for you.
The Heartstopper books in order are all about life, love, and all the small moments that happen in between which add up to something much larger. From its humble online beginnings to one of Netflix's most popular TV shows, Heartstopper offers up much needed representation and an uplifting message of hope and love.
Looking for more book recommendations?
Check out this list of 15 books like Red, White and Royal Blue.