In the books by Bernard Cornwell, Richard Sharpe is the British hero that defied odds and won battles during the Napoleonic Wars. There are two ways to read the Sharpe books in order, which will allow you to witness his adventures through two different lenses.
If you're looking for a way to read the Sharpe books in order, you likely don't need to be sold on the writing of Bernard Cornwell which is rich in scope and detail, bringing history to life on the page. But this guide will help you decide which reading order is the best for you.

How should you read the Sharpe books in order?
Before we get into the two ways to read the Sharpe books in order, it may be helpful to compare and contrast the two reading orders side-by-side. The two orders are, of course, original publication order and official chronological order.
While Bernard Cornwell recommends chronological order, it depends on what element in a series you find most interesting. If you are more focused on plot, then the chronological order of Richard Sharpe's life and his participation in battles may be preferable. However, if character development and progression is what determines a five-star read for you, then the original publication order might be your best option.
That's because Cornwell never expected for the Sharpe series to stretch to 25 books.
During the last 40 years, following the publication of the original Sharpe books and the subsequent success of the TV adaptation, Cornwell has gone back and added more details to Sharpe's life. Cornwell has filled in gaps left from previous books with Sharpe participating in more battles all over.
But in writing interval books, there have obviously been subtle references or characters added, that aren't in the previously published books. This creates small inconsistencies in the series.
As previously mentioned, Cornwell even adapted his depiction of Sharpe to allow for Sean Bean's portrayal to better fit within the canon. While it makes a strange sort of sense for physical descriptions to lessen as a series progresses, it could potentially be jarring to begin a series with little to no physical description, then have the physical description appear in the eighth book.
But before you make up your mind about which reading order is best for you, let's take a little bit of a closer look at each one.
#1 Sharpe Books in Order of Publication
The first way to read the Sharpe books in order may be controversial, because this is not the order Bernard Cornwell recommends. This is, of course, the original publication order.
However, there are many benefits to reading the books in this order. Not only will you get to experience Cornwell's evolution as an author, but you will also get to see the progression of his character Sharpe as Cornwell began writing alongside the TV adaptation.
Each book reaches a conclusion of the events or battle Cornwell is depicting, whether historically accurate or fictional. So, there will be no unpleasant conclusion at the end of each book that necessitates reading the next chronological book.
Least of all, this is the order in which fans were first introduced to Sharpe, which led to the successful adaptation and continuation of the series. Following the TV adaptation Cornwell has said his subsequent books were almost like a second Sharpe series. This supports the decision to read the books in order of original publication.
#2 Sharpe Books in Chronological Order
Now, the chronological order is how Bernard Cornwell recommends fans read his Sharpe books. His latest Sharpe book, Sharpe's Command, will become available on November 14, 2023. It takes place in Spain during 1812, but it is uncertain where it will officially fit into the chronological timeline.
If you prefer to carefully slot the events you are reading about into a timeline, then this order might be best for you. However, typically a chronological order is only recommended to seasoned veterans of a series who already have a thorough understanding of the character and series.
In using the chronological order to read the books for your first time, there may be subtle inconsistencies that become apparent. For example, Cornwell's description of the main character changed to compliment Sean Bean's portrayal on TV. As well, in books that were published later but chronologically come first, there may be references to characters or events that are then not mentioned again.
Is there a Sharpe adaptation?
There is absolutely a successful adaption of Bernard Cornwell's Sharpe books. The television adaptation is partially to thank for the continuation and popularity of the book series.
Sean Bean played the role of Richard Sharpe in the TV adaptation Sharpe from 1993 to 1997. He then returned for two reprisals in 2006 and 2008. Almost every episode is a direction adaptation, albeit with obvious differences, of a Cornwell novel.
It was following the success of the adaptation that Cornwell decided to continue writing more Sharpe books. This meant he had to return to earlier eras of Sharpe's life when writing. We'll get into this below as this leads to the different reading orders.
Cornwell even changed how he described Sharpe in his books to allow the book canon and the show canon to, almost, coexist peacefully. In the first books, Sharpe is described as dark-haired, tall, and hailing from London. Contrarily, Bean is blond, short, and has a distinct Sheffield accent.
In order to allow fans of the show to read his books and picture Sharpe as they please, Cornwell stopped mentioning hair colour. He also included an explanation that Sharpe partially grew up in Yorkshire after his London beginnings.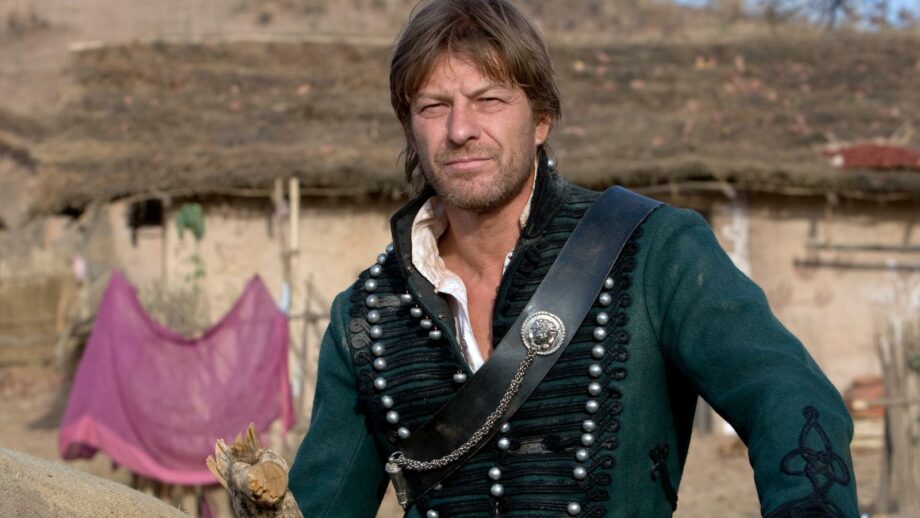 About Bernard Cornwell
Bernard Cornwell is one of the best authors in the historical fiction genre and the character Richard Sharpe is how he got his debut.
After Cornwell moved to America, he was unable to obtain a working visa. However, with 10 years of journalism under his belt, he felt adequately equipped to begin writing. Thankfully writing didn't require a visa.
The result of him sitting down to write his first book was Sharpe's Eagle, which was published in 1981.
Growing up Cornwell particularly enjoyed reading C.S. Forester's Horatio Hornblower series. He also enjoyed Dudley Pope, Alexander Kent, and Patrick O'Brian, and realized the similarities between their work. The inspiration is apparent in his Sharpe series, which depicts the adventures and battles of a British soldier during the Napoleonic Wars.
Forty years after his debut, Cornwell never imagined he would write, or still be writing, so many Sharpe books. On his website he says he hoped there might be 10 or 11.
Since that first Sharpe book, Cornwell has written more than 60 books, 25 of which depict the life of Richard Sharpe. Collectively, his books have sold more than 25 million copies. If you would like to learn more, you can read this article about the Bernard Cornwell books in order.
Summary of the Sharpe Books in Order
While there are two ways to read the Sharpe books in order, we have compiled summaries for the first 10 books in original publication order. Just in case you're also a purist that believes publication order is the best way to experience a series.
Reading the Sharpe books in this order will allow you to witness the subtle evolution of Bernard Cornwell's writing as he found his voice and tone. This order will also be the most cohesive for character depiction as the books were written in sequence rather than piecemeal.
---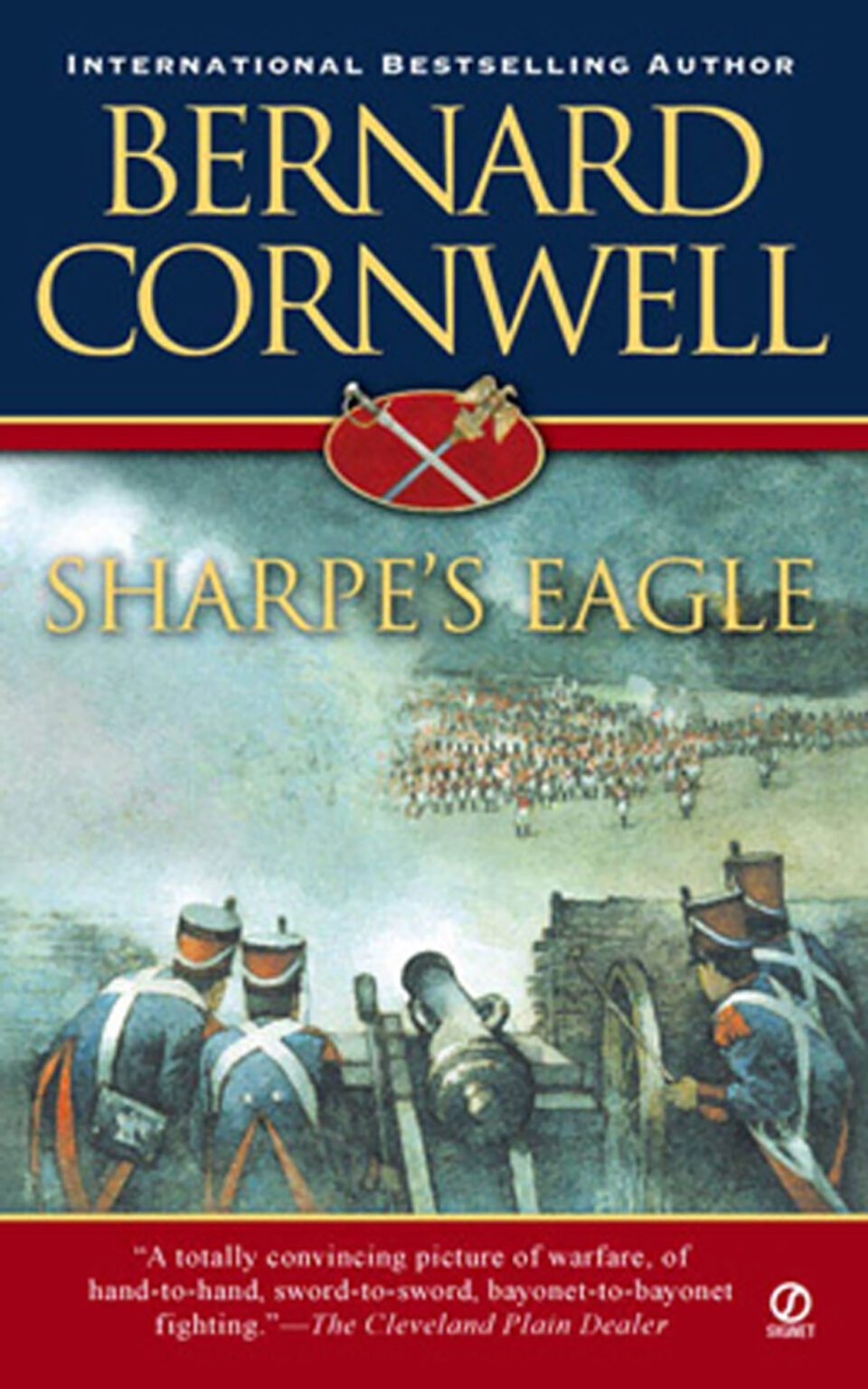 1. Sharpe's Eagle
After the cowardly incompetence of two officers besmirches their name, Captain Richard Sharpe must redeem the regiment.
How? By capturing the most valued prize in the French Army: A golden Imperial Eagle. The standard touched by the hand of Napoleon himself.
The very first Sharpe book ever published recounts the Battle of Talavera in 1809.
---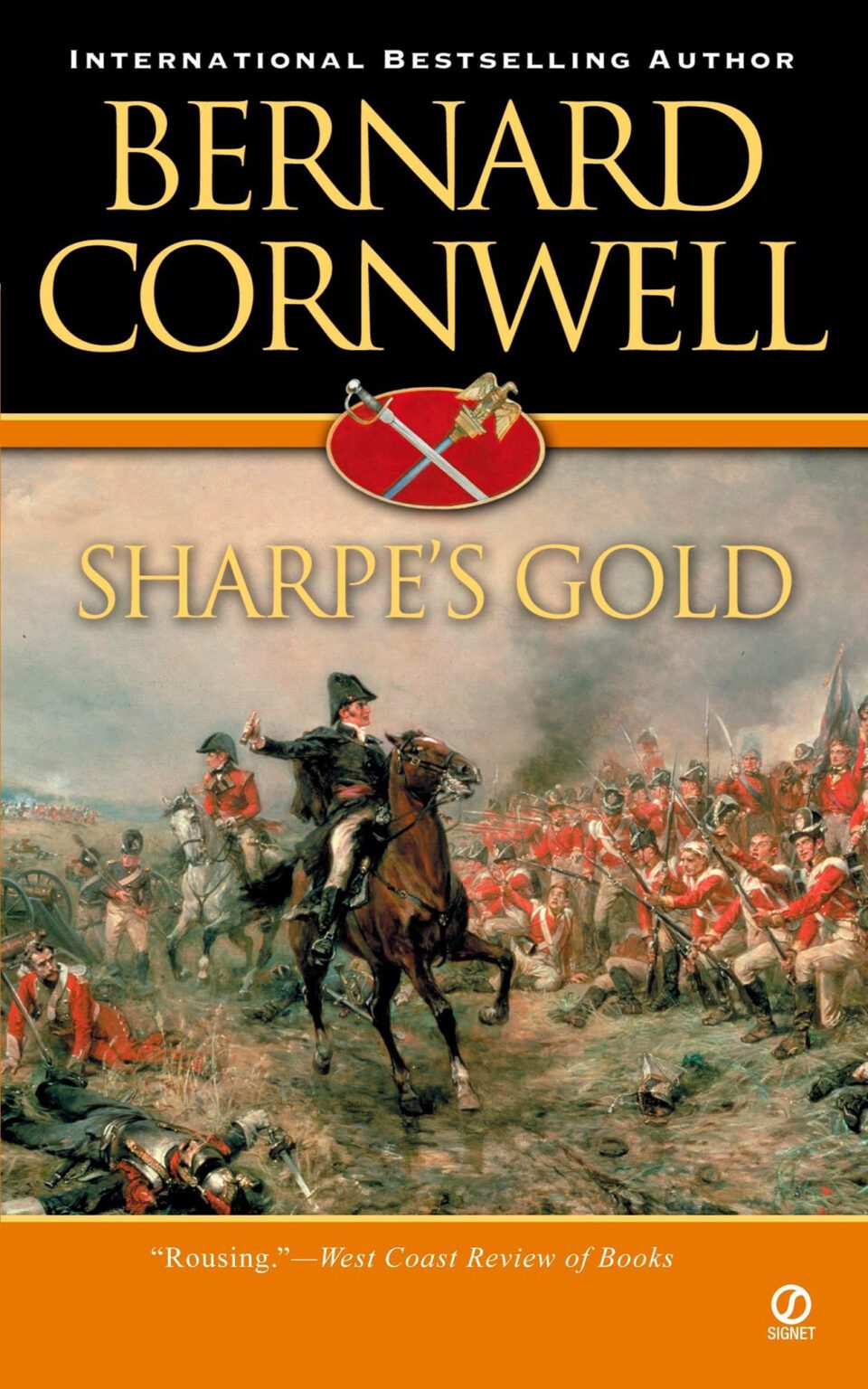 2. Sharpe's Gold
With Wellington outnumbered, the bankrupt army's only hope of avoiding collapse is a hidden cache of Portuguese gold. Only Captain Richard Sharpe is capable of stealing it — but it means turning against his own men. This book takes place in August 1810 and concerns the destruction of Almeida during the Peninsular War.
---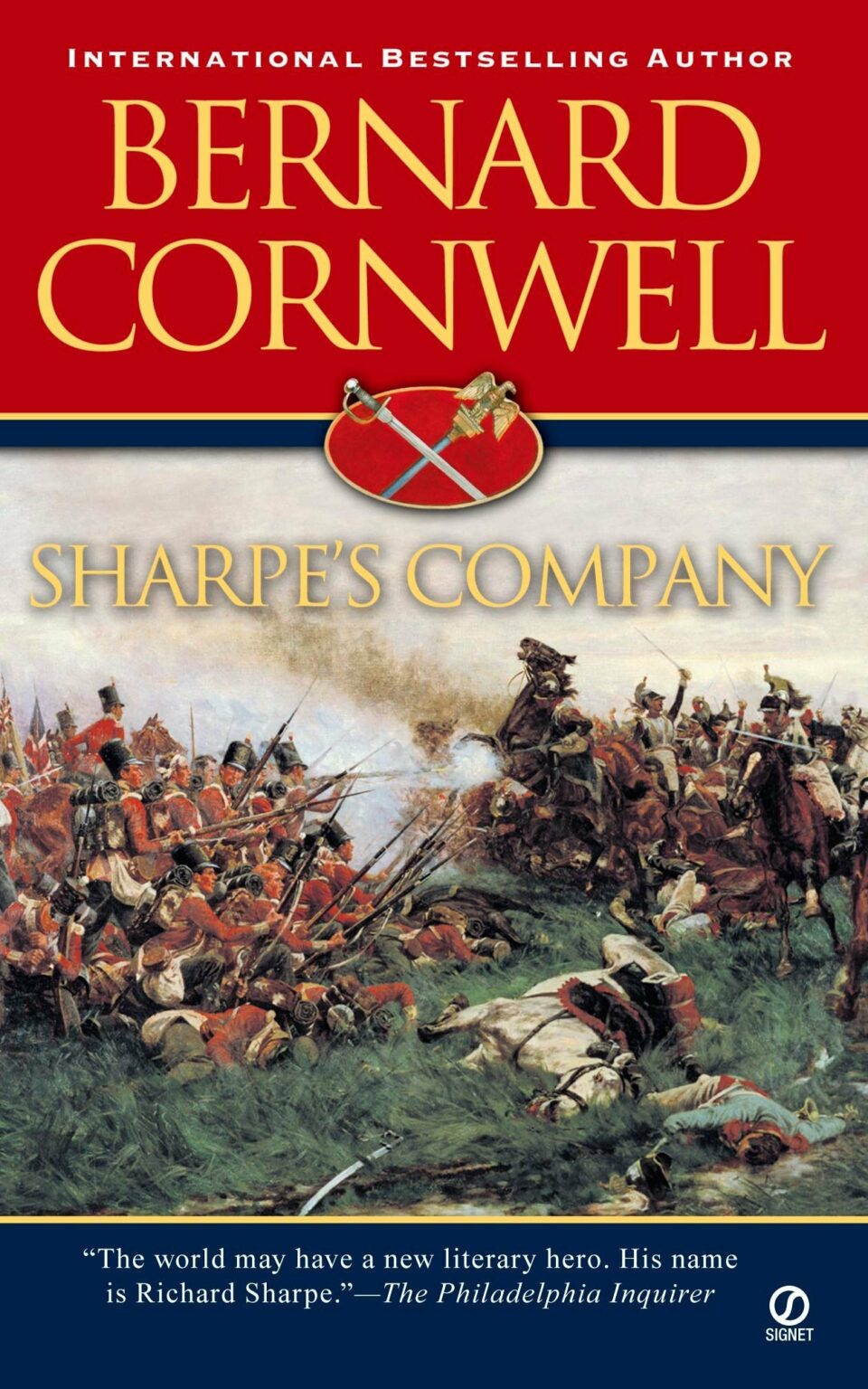 3. Sharpe's Company
To stem the Napoleonic tide, Sharpe must capture a fortress. But he must do so while protecting himself from a fellow officer determined to destroy him. Then, to make things more complicated, his wife and infant daughter are trapped in the fortress.
This installment takes place from January to August 1812 during the Peninsular War and features the Siege of Badajoz. On his website, Bernard Cornwell says that while it is not a pretty story, it is a compelling one. This is one of his favorite books.
---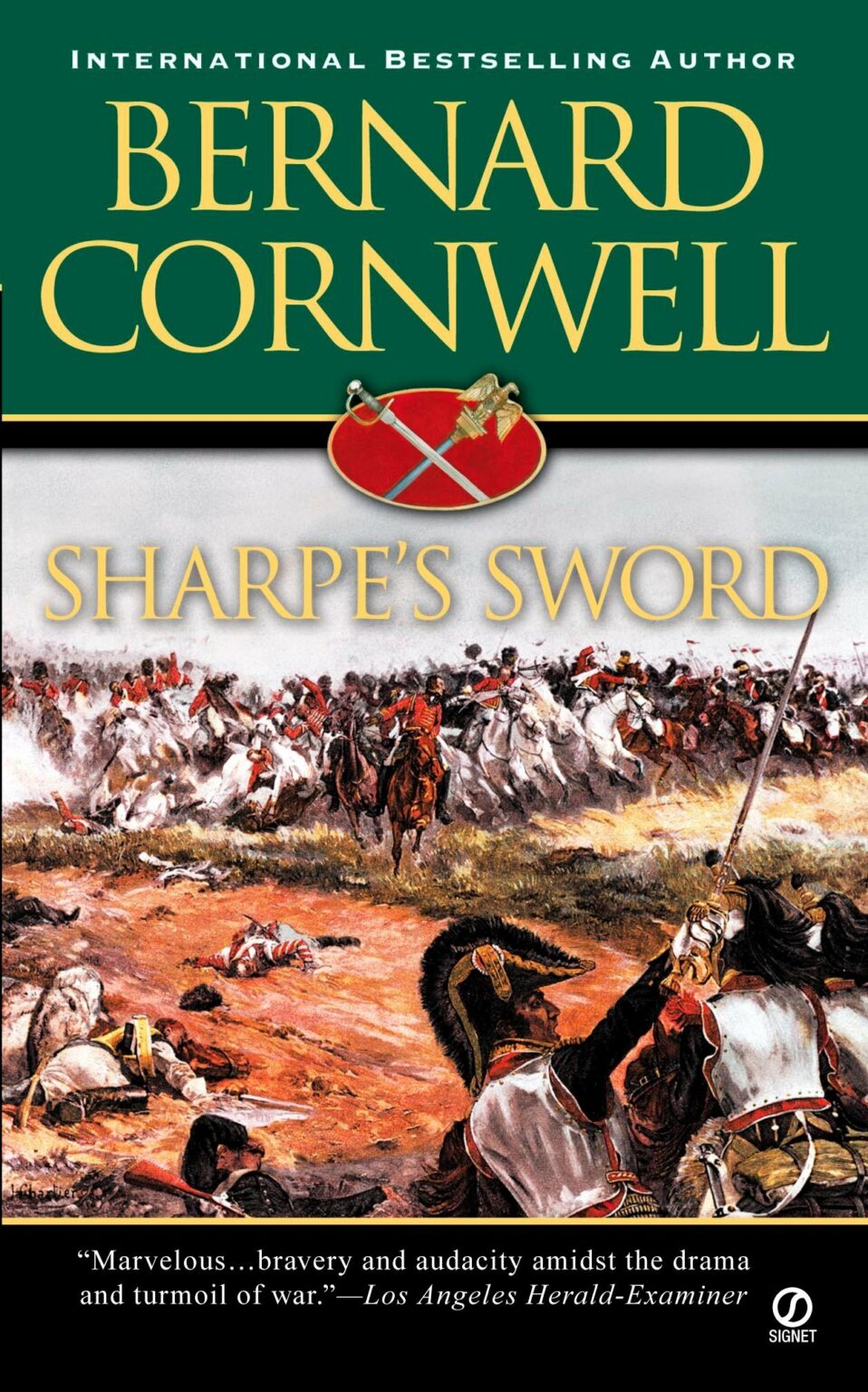 4. Sharpe's Sword
The greatest threat to Wellington's Salamanca Campaign is not Napoleon's Army but France's deadliest assassin. He's already failed to kill Captain Richard Sharpe once. Now, he's getting a second chance.
In this book Sharpe carries his sword, a 1796 pattern Heavy Calvary sword, to the battle outside Salamanca. There he must contend with not only the butchery, but the Marquesa de Casares el Grande y Melida Sadaba, a British spymaster, and some unbroken French squares.
---
5. Sharpe's Enemy
The enemy in this installment is Obadiah Hakeswill and the action in the book is entirely fictional. However, Bernard Cornwell's fictional account of 1812 does have some basis in fact.
By 1812, army deserters were common. Many of them formed semi-military groups of bandits in the border mountains Cornwell describes. Using this historical fact, Cornwell wove together a story in which Sharpe must take care of the threat.
In this book a band of deserters is led by a cook and Sharpe's vicious long-time enemy, Hakeswill. They hold a group of highborn British and French women on a strategic mountain pass.
Sharpe is outnumbered and attacked from two sides. But the newly promoted major must lead his small force into the biting cold of the winter mountains to rescue the hostages.
---
6. Sharpe's Honor
This book recounts the Vitoria Campaign from February to June 1813. Sharpe's enemy, the French super-agent Pierre Ducos, fails to end Sharpe's life. However, he succeeds in imprisoning the Marquesa in a convent and almost upends the Duke of Wellington's Vitoria Campaign.
As well, during the course of the novel, the Spanish Inquisition and a partisan leader called The Slaughterman become involved.
---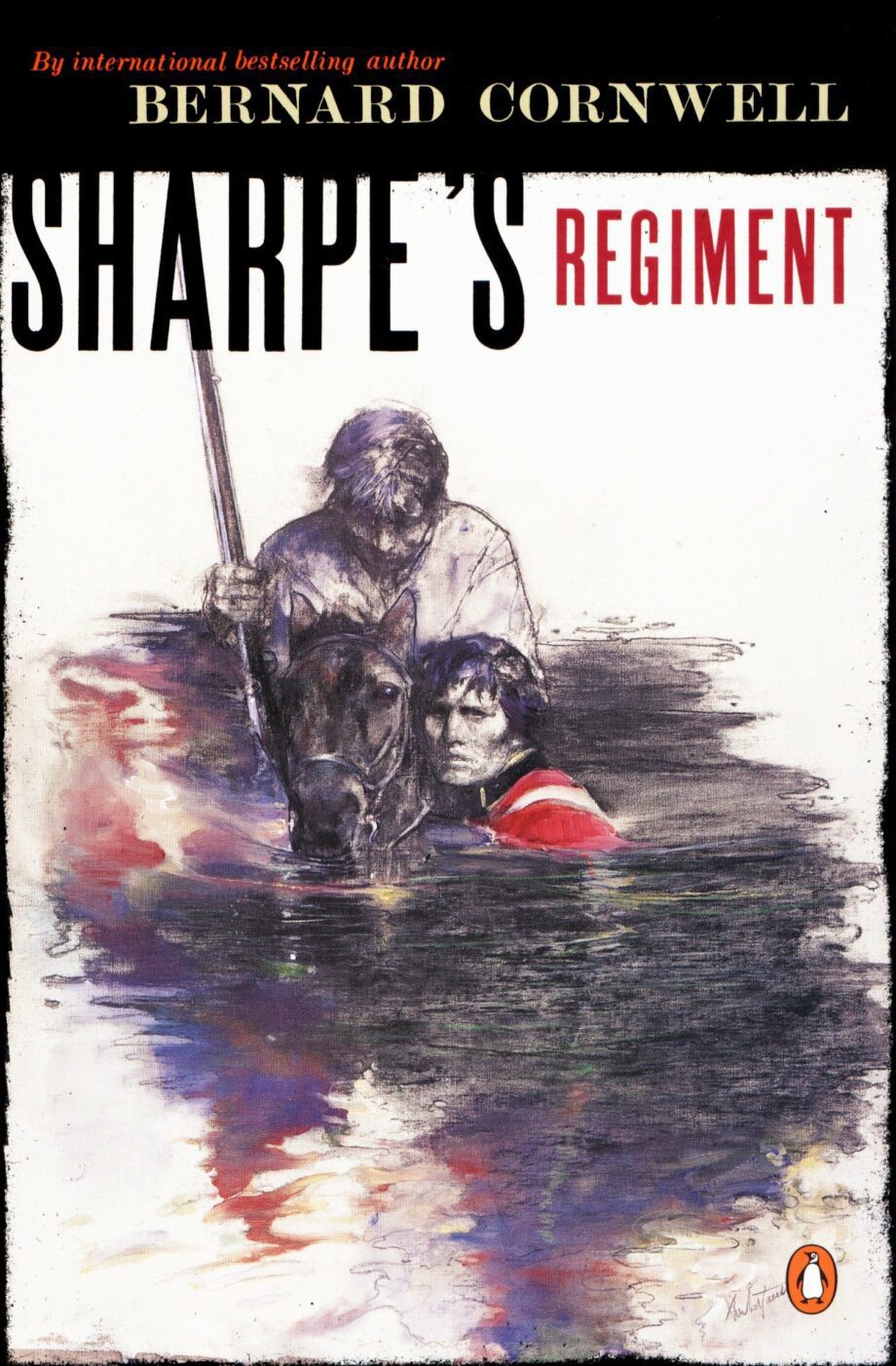 7. Sharpe's Regiment
Many of the Sharpe books take place abroad. In contrast, this one finds Sharpe back in England to raise soldiers for his regiment.
However, a corrupt political plot threatens to put an end to the South Essex regiment and the life of Major Richard Sharpe. Also in this book is Sir Henry Simmerson, an old enemy of Sharpe's. He was once a Colonel, but now, he's a taxman.
Throughout the book Sharpe must uncover a nefarious scheme in which recruits are sold like slaves to other divisions. While in South Essex his life is also brightened by Simmerson's niece, Jane, and the Dowager Countess Camoynes.
---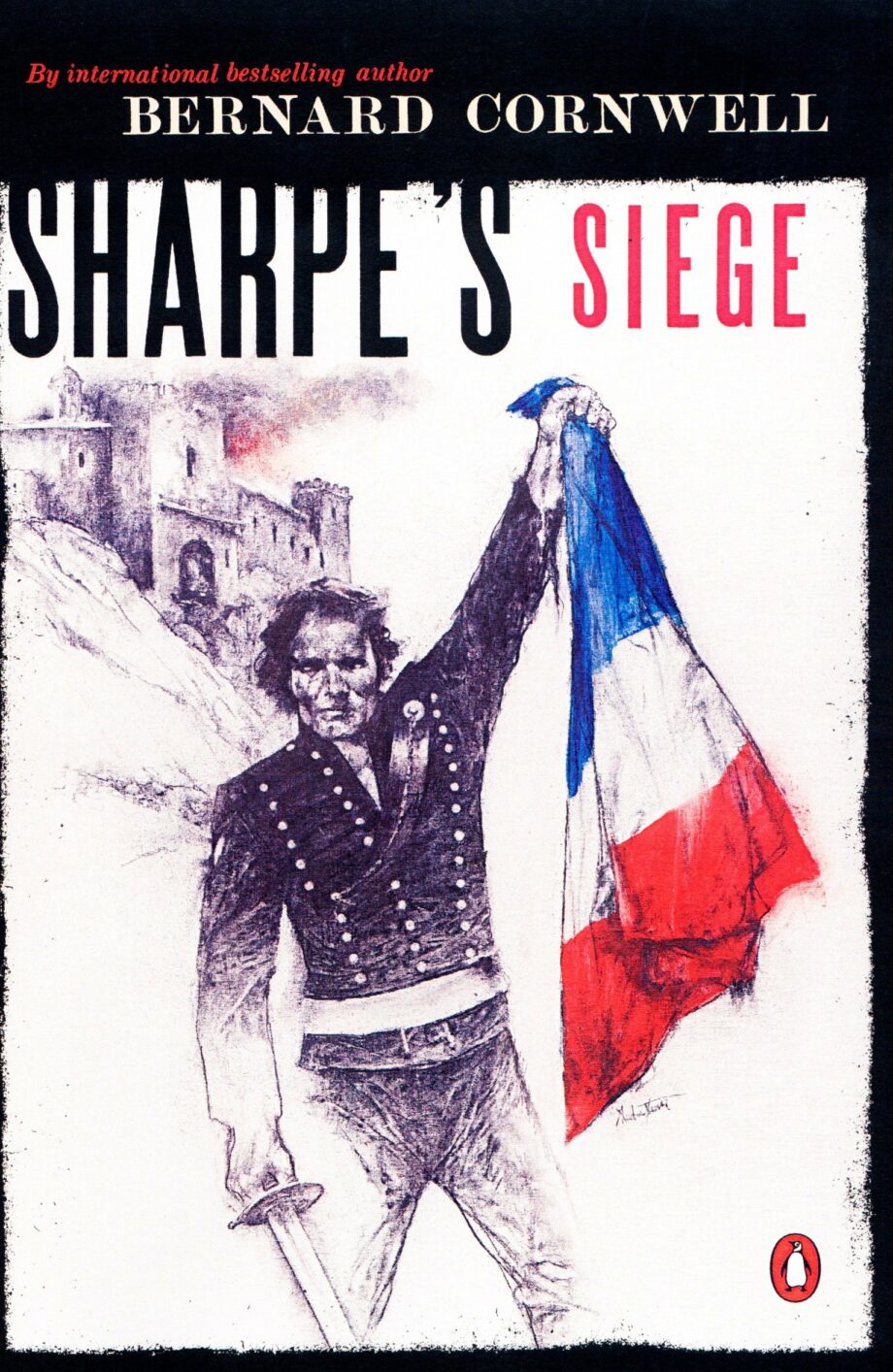 8. Sharpe's Siege
Sharpe's mission had seemed simple: Capture a small unguarded French coastal fort, ruin Napoleon's supply lines, and retreat across the sea. But behind the lines, Sharpe's old enemy, Pierre Ducos, awaits Sharpe's arrival. He has a battalion of French soldiers and a vicious commanding general who keeps the scalps of his dead enemies as trophies.
Outmaneuvered by Ducos's treachery and abandoned by his own navy, Sharpe has only two choices. Either escape with the aid of the charming, unscrupulous American mercenary, Cornelius Killick, or die.
Bernard Cornwell says on his website that this is another one of his favorites. It is also another book in which the action is entirely fictional.
That's because Cornwell wanted Sharpe to participate in a raid, of which many happened during the Napoleonic Wars, but the timing hadn't worked out for one previously. Therefore, Cornwell invented this attack on the fort in the Bay of Arcachon.
---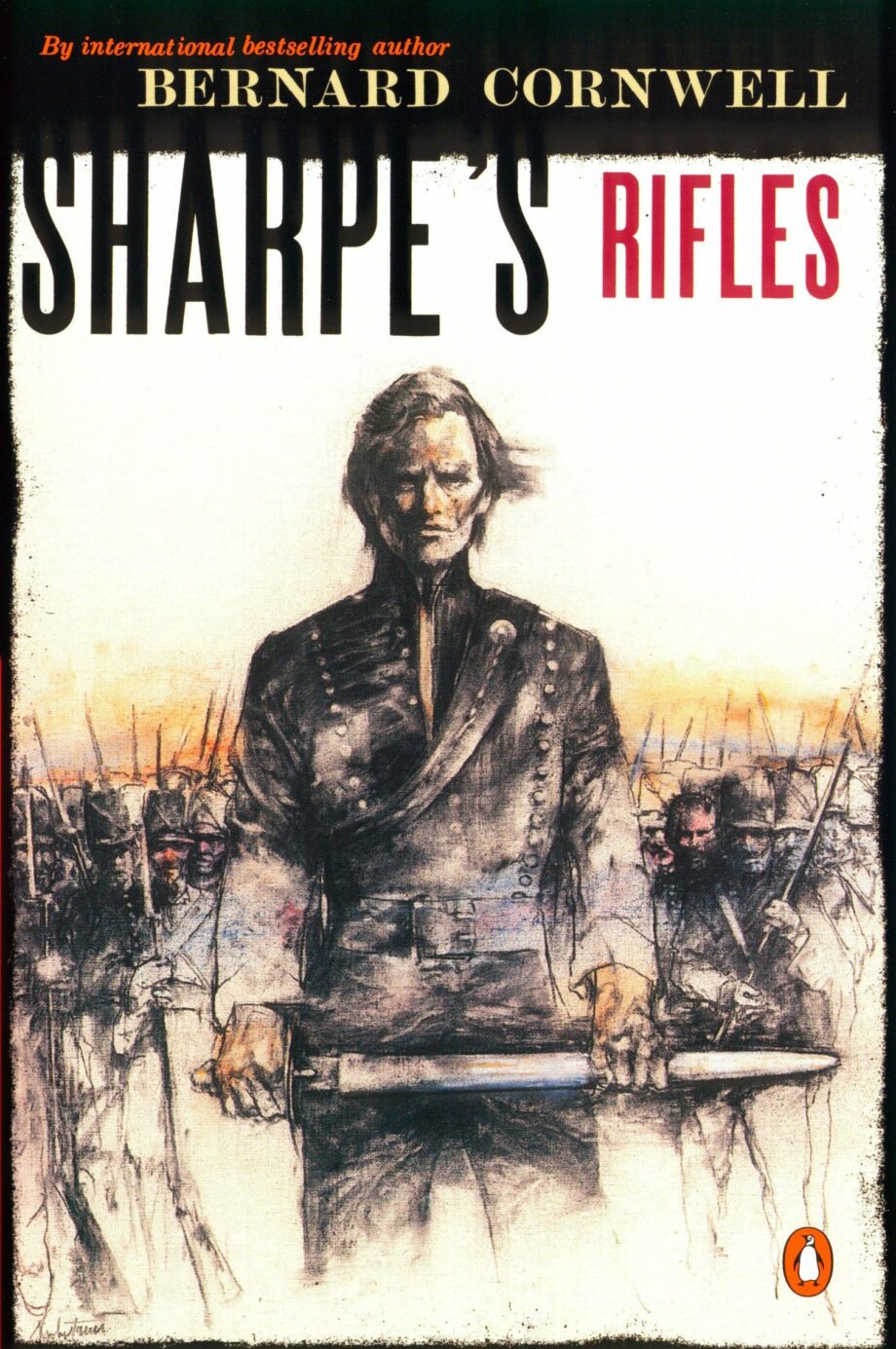 9. Sharpe's Rifles
In 1809, Napoleon's army sweeps across Spain. Lieutenant Richard Sharpe is newly in command of the demoralized, distrustful men of the 95th Rifles. He must lead them to safety, possible only through the enemy-infested mountains of Spain.
This book begins with the infamous retreat to Corunna during the Peninsular Campaign, but ends with a fictional battle. Cornwell wrote this installment at the request of the producers of the adaptation to depict a Spanish hero in a more favourable light.
---
10. Sharpe's Revenge
When his honor and reputation are at stake, Sharpe seeks revenge — at any cost.
It is 1814, and the defeat of Napoleon seems imminent — if the well protected city of Toulouse can be conquered. For Richard Sharpe, the battle turns out to be one of the bloodiest of the Peninsular War, and he must draw on his last reserves of strength to lead his troops to victory.
But before Sharpe can lay down his sword, he must fight a different sort of battle. Accused of stealing Napoleon's personal treasure, Sharpe escapes from a British military court and embarks on the battle of his life — armed only with the unflinching resolve to protect his honor.
This book takes place between the end of the Peninsular War and the Waterloo Campaign. Before Sharpe pursues Ducos to Italy, he fights in the climatic battle at Toulouse. But when Napoleon is exiled to Elba and his person's treasury lost, Sharpe suspects Ducos's involvement and the hunt begins.
---
Final thoughts on Sharpe books in order
Whether you chose to read the Sharpe books in order of publication or chronology, you will be met with a rich recount of a bygone era embellished with fictional details to present a first-person perspective. Bernard Cornwell is a well-respected author within the genre who creates vivid imagery and compelling characters. If you enjoy the era and reading historical fiction, the Sharpe series is a great one to add to your reading list.
Looking for more books in order?
Check out this list of Ken Follett books in order.