Bernard Cornwell is one of the strongest voices in historical fiction. If you love reading about centuries ago, then reading the Bernard Cornwell books in order is an absolute must.
While the majority of his works take place in the distant past, he does also have a few contemporary thrillers. However, he is far better known for his stories of Uhtred from The Last Kingdom, Richard in Sharpe, or Nathaniel in Starbuck.
All of his works are thorough accounts that seamlessly blend pivotal moments of history amidst the smaller drama of his characters. Keep reading to find out more about everything he has written.
Bernard Cornwell Books in Order
Sharpe Series
Now, the first list of Bernard Cornwell books in order is the publication order of the Sharpe series. However, this is not Cornwell's recommended reading order for the series. If you would like to find out more about the Sharpe series you can read this article about the Sharpe books in order.
Crowning Mercy
This next series on the list of Bernard Cornwell books in order was written as a collaborative effort between him and his wife, then published under the pseudonym Susannah Kells. It takes place in Britain during the mid-seventeenth century and follows the Lazender family amidst passion, adventure, and intrigue.
A Crowning Mercy (1983)
The Fallen Angels (1983)
Coat of Arms / The Aristocrats (1986) (Out of Print)
Thriller Books
This series is a little bit different from Bernard Cornwell's typical historical fare. That's because these books are thrillers that have the thread of sailing connecting them. Each book follows a new main character in a new part of the world and, relatively speaking to his other books, they can be considered contemporary.
However, for now, he has said this series is complete as his historical pursuits occupy his attention.
Starbuck Chronicles
Before diving into the Starbuck Chronicles it's important to address a question fans frequently ask when finishing the fourth book and that is: When is the fifth book coming?
Unfortunately, while Bernard Cornwell has said he hopes to write a fifth Starbuck book, more than 25 years after the last installment, the timeline for a new book is wildly unknown. That's because Cornwell shifted his focus to the Sharpe books, and the two series are quite similar.
The Starbuck Chronicles details the life of Nathaniel Starbuck during the American Civil War. Born in the North but owing a Richmond landowner for saving his life, Starbuck enlists in the Faulconer legion. What ensues are tedious years of battle in which Starbuck must root out enemies and traitors as he struggles to prove his loyalty to the South.
Warlord Chronicles
Bernard Cornwell's take on the legend of King Arthur is told through the perspective of Derfel, one of Arthur's warriors. The trilogy begins with the death of Uther, High King of Britain; the second book tells of Merlin's perilous quest across Britain to retrieve a cauldron; and the final installment concludes at Camlann. Cornwell utilizes his masterful handle of historical fiction with a blend of Arthurian mythology.
The Warlord Chronicles is also simplly known as the Arthur series.
The Winter King (1995)
Enemy of God (1996)
Excalibur (1997)
Grail Quest Books
The Grail Quest series is a riveting tale about Thomas of Hookton, an archer who becomes entangled in a search for the elusive Holy Grail during the Hundred Years War.
From battlegrounds in Brittany to the Scottish invasion of 1347, Thomas travels from France to England back to France as he fights for his native land and pursues his father's mysterious legacy, which is intrinsically entwined with the Holy Grail, and perhaps the proof of its existence.
The Last Kingdom Books
The Last Kingdom series has previously been The Warrior Chronicles and the Saxon Stories. It is told through the eyes of Uhtred, an English boy who was captured by Danes during the ninth-century in Northumbria and raised as a Viking, until his must make a choice between his lineage or his upbringing. It is a poignant story of family, duty, and responsibility during the time of Alfred the Great.
Standalone Books
The large majority of Bernard Cornwell's bibliography consists of series; however, he has written six standalones. If you're unsure about whether or not you want to commit to a lengthy series, such as Sharpe, then choosing one of Cornwell's standalones to begin reading is a great option.
Each book tackles a particular moment in history and delves deep into the time with a mesmerizing blend of historical accuracy and fictional exposition.
Nonfiction Books
Bernard Cornwell only has one nonfiction book to his name, which is about the Battle of Waterloo. Throughout the book Cornwell details the history of four days, three armies, and three battles — inspiring the subtitle of the book. He has also said this may be his only nonfiction title.
However, if you can track down a copy, he does have a slim autobiographical work to his name as well. This is a recount of the Sharpe series, from its humble beginnings to its success and its evolution throughout that time.
Sharpe's Story (2007) (Out of Print)
Waterloo (2015)
Who is Bernard Cornwell?
Since his debut in 1981, Bernard Cornwell has written more than 60 books. The majority of his works are series, such as The Last Kingdom, Sharpe, Starbuck, Grail Quest, and more. But he has also written a few standalones, one nonfiction book, and one autobiographical narrative.
Bernard Cornwell was born in London during the Second World War in 1944 as a warbaby. His father was a Canadian serviceman, and his mother in Britain's Women's Auxiliary Air Force. He was subsequently put up for adoption and grew up in Essex.
His adoptive parents were members of a religious sect, Peculiar People, and once he could, he attended London University and he took his mother's maiden name: Cornwell.
Much later in life, while on a book tour in Canada, he met his biological father, who has the surname Oughtred. Fans of The Last Kingdom might immediately recognize the similarity. But Cornwell's father then showed him a family tree which stretched back to the seventh century; it showed that his paternal line traced back to the Lord of Bebbanburg and Bamburgh Castle.
You can read this article if you would like to learn more about The Last Kingdom books in order, which followed this familial revelation of Cornwell's.
However, before he became an authoritative voice within the genre of historical fiction, Cornwell was a journalist. He worked with the BBC for ten years before moving to America to be with the woman who would become his wife: Judy.
He began writing when he couldn't get a work visa: Forty years later, 65 titles, and more than 25 million copies sold, it's an understatement to say Cornwell's books are popular. There have also been successful adaptations of his works.
But let's finally get into the books.
A Summary of Bernard Cornwell Books in Order
It can be a little overwhelming to know where to begin if you've never read anything by Bernard Cornwell before. While his The Last Kingdom, Sharpe, or Warlord Chronicles series are incredibly popular places to begin, beginning with one of his standalone novels is a bit less of a commitment.
So, below you will find summaries for each of the six standalone Bernard Cornwell books in order, which are from various points of his 40-year career.
---
1. Redcoat
Redcoat is the story of the Valley Forge winter during the American Revolution — told from the redcoat's point of view.
It is autumn 1777, and the cradle of liberty, Philadelphia, has fallen to the British. Yet the true battle has only just begun.
On both sides, loyalties are tested and families torn asunder. The young Redcoat Sam Gilpin has seen his brother die. Now he must choose between duty to a distant king and the call of his own conscience. And for the men and women of the prosperous Becket family, the Revolution brings bitter conflict between those loyal to the crown and those with dreams of liberty.
Soon, across the fields of ice and blood in a place called Valley Forge, history will be rewritten, changing the lives and fortunes of these men and women forever.
---
2. Stonehenge
Four thousand years ago, a stranger's death at the Old Temple of Ratharryn — and his ominous "gift" of gold — precipitates the building of what for centuries to come will be one of mankind's most singular and remarkable achievements.
Bernard Cornwell's epic novel Stonehenge catapults us into a powerful and vibrant world of ritual and sacrifice at once timeless and wholly original. A tale of patricide, betrayal, and murder; of bloody brotherly rivalry; and of the never-ending quest for power, wealth, and spiritual fulfillment.
Three brothers — deadly rivals — are uneasily united in their quest to create a temple to their gods. There is Lengar, the eldest, a ruthless warrior intent on replacing his father as chief of the tribe of Ratharryn; Camaban, his bastard brother, a sorcerer whose religious fervor inspires the plan for Stonehenge; and Saban, the youngest, through whose expertise the temple will finally be completed.
Divided by blood but united — precariously — by a shared vision, the brothers begin erecting their mighty ring of granite, aligning towering stones to the movement of the heavenly bodies, and raising arches to appease and unite their gods. Caught between the zealousness of his ambitious brothers, Saban becomes the true leader of his people, a peacemaker who will live to see the temple built in the name of salvation and regeneration.
---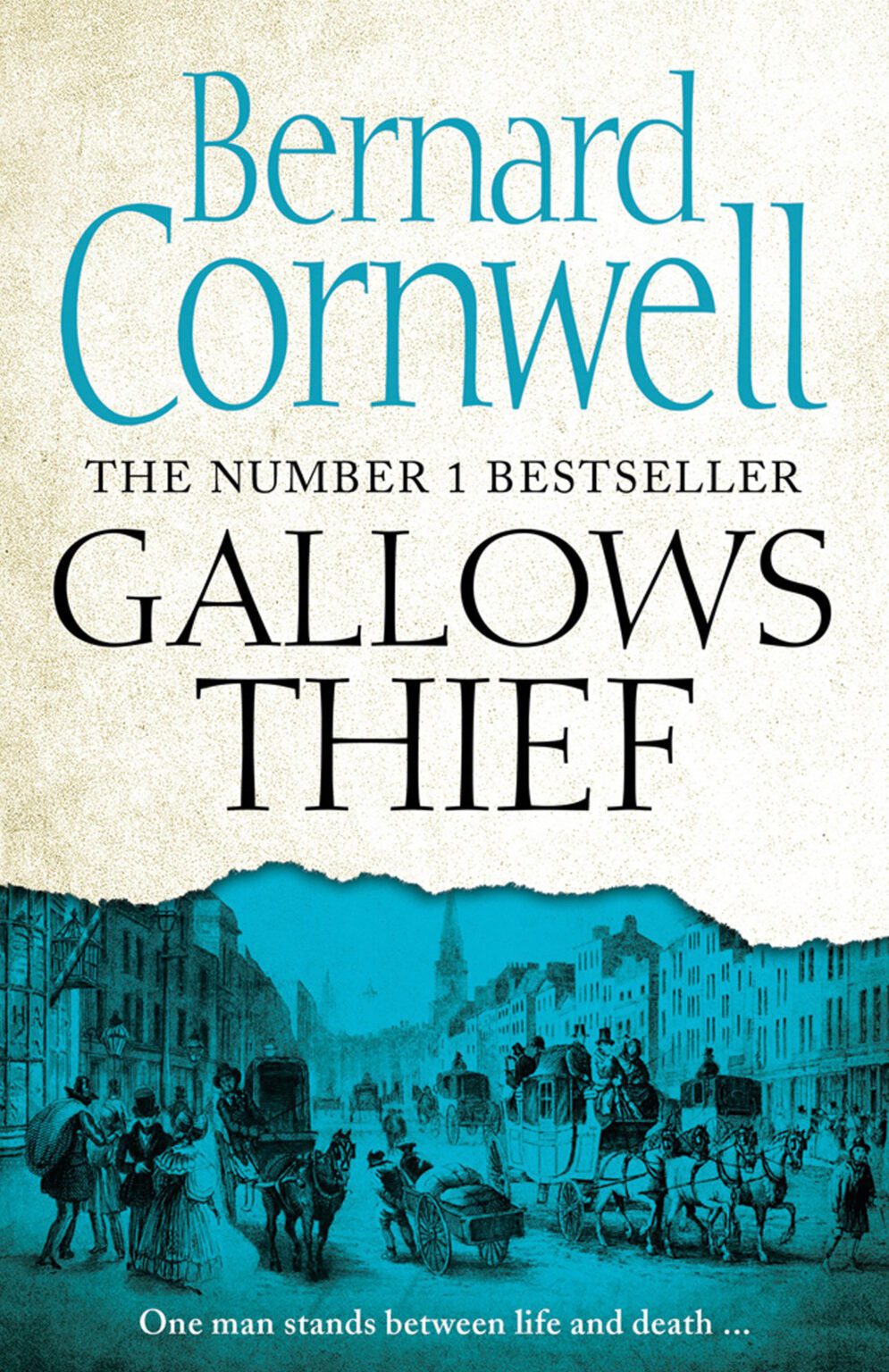 3. Gallows Thief
Gallows Thief is a detective story, set in Regency London, a time when there were no detectives as such. There was a very busy gallows, however. This was a period when the English and Welsh gallows were at their busiest and, very occasionally, the government appointed an "Investigator" to look into a conviction.
Rider Sandman, having fought Napoleon in the French wars, expected to lead the life of an English country gentleman, but now, two years after Waterloo, his family is impoverished, his name is disgraced and he has been forced to relinquish the woman he loves from her obligation to marry him.
Desperate to earn money he accepts the job of being the government's Investigator; an official who discovers whether petitions for mercy sent by condemned criminals should be granted. His first case concerns a portrait painter who is due to hang for murder in a week's time and the government makes it clear that they want the verdict confirmed.
But Rider Sandman, whose qualifications for the post are nonexistent, discovers that the painter is almost certainly innocent and, as he peels back the layers of a corrupt penal system, he finds himself pitted against some of the wealthiest and most ruthless men in Regency England who want to keep the truth hidden.
---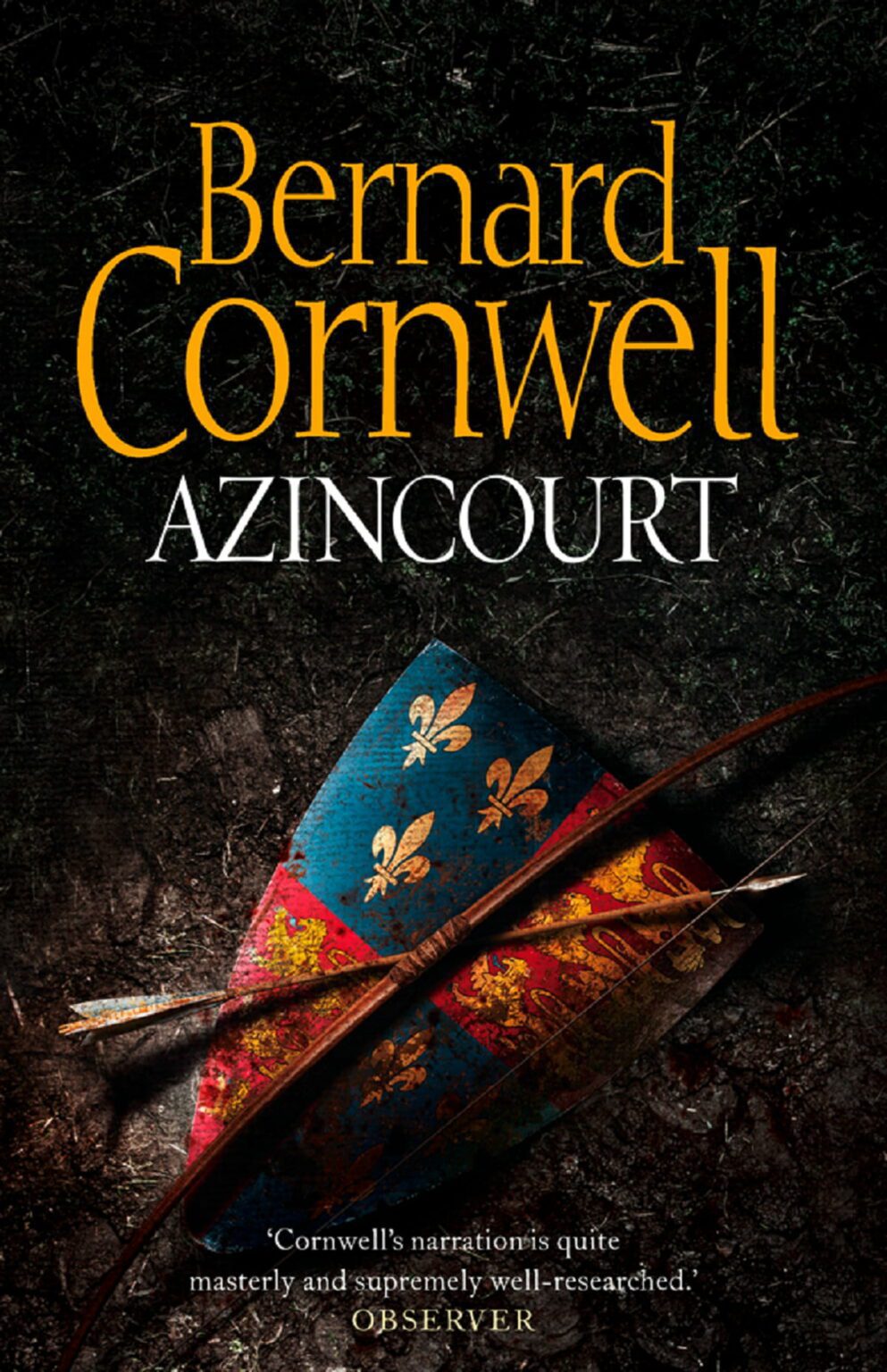 4. Azincourt
Agincourt (Azincourt in French) is one of the most famous battles ever fought; the victory of a small, despised, sick, and hungry army over an enemy that massively outnumbered it. Azincourt tells the story of that small army; how it embarked from England confident of victory, but was beaten down and horribly weakened by the stubborn French defence of Harfleur.
By the end of that siege common-sense dictated that the army sail for home, but Henry V was stubbornly convinced that God was on his side and insisted on marching from Harfleur to Calais to prove that he could defy the great French army that was gathering to crush him. He believed he could evade that army, but the march, like the siege, went disastrously wrong and the English were trapped and so forced to fight against an enemy that outnumbered them six to one.
Azincourt is the tale of Nicholas Hook, an archer, who begins the novel by joining the garrison of Soissons, a city whose patron saints were Crispin and Crispinian.
What happened at Soissons shocked all Christendom, but in the following year, on the feast day of Crispin and Crispinian, Hook finds himself in that small army trapped at Azincourt. The novel is the story of the archers who helped win a battle that has entered legend, but in truth is a tale, as Sir John Keegan says, "of slaughter-yard behaviour and outright atrocity."
---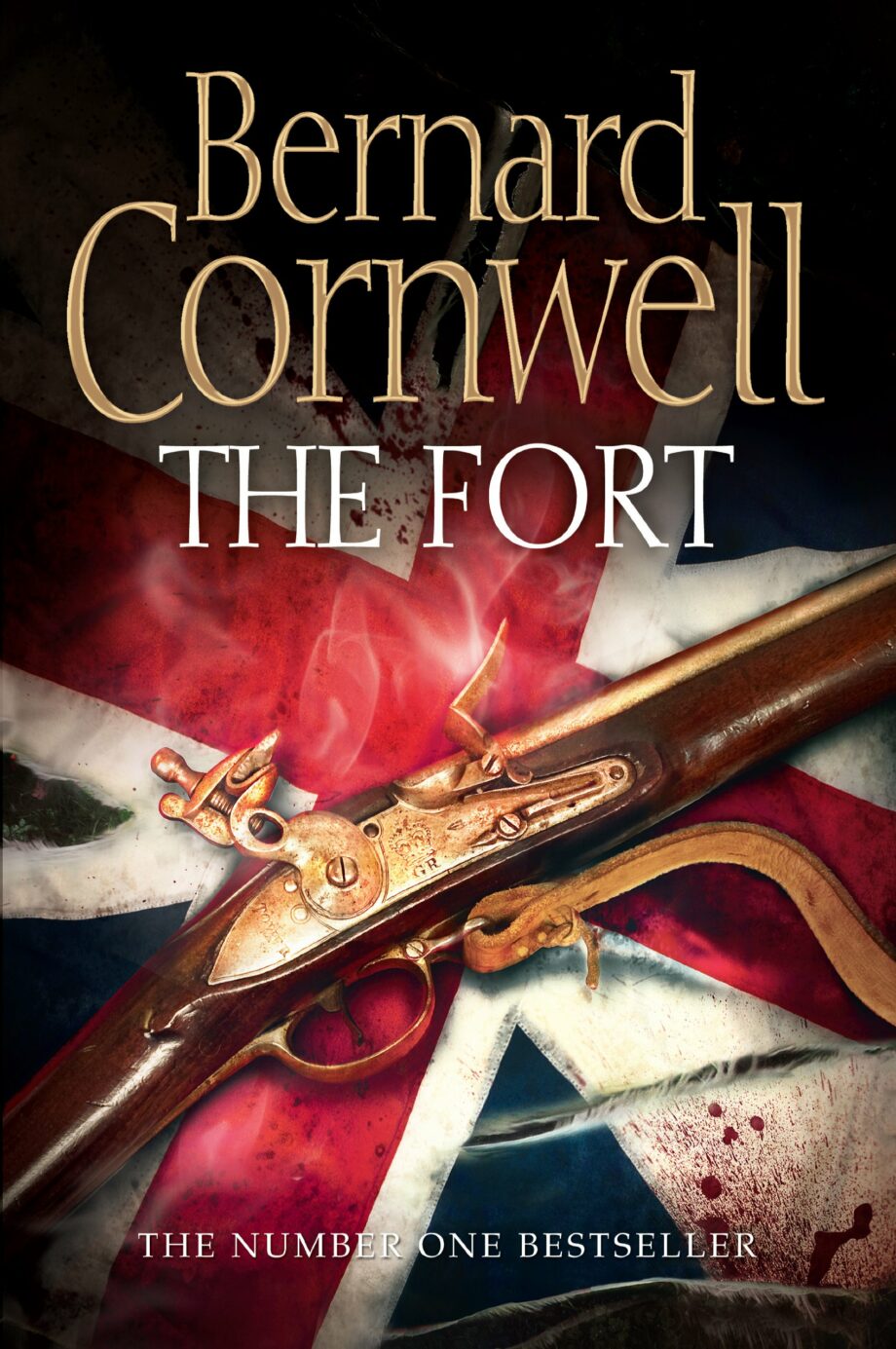 5. The Fort
The Fort is about the Penobscot Expedition of 1779. A small British garrison had been established in what is now Maine (and was then part of Massachusetts), and the rebel government in Boston was determined to expel that garrison.
Seven hundred British redcoats were in an unfinished fort, Fort George, and the harbour beneath the fort was protected by three sloops-of-war. Against this the State of Massachusetts sent an army of around 900 men and a fleet of 42 ships, half of which were warships.
In this early scene a handful of rebel ships feel out the British harbour defences. The Lieutenant John Moore who watches the fight is the famous Sir John Moore, of Corunna fame. This was his first experience of battle, when he was 18 years old.
---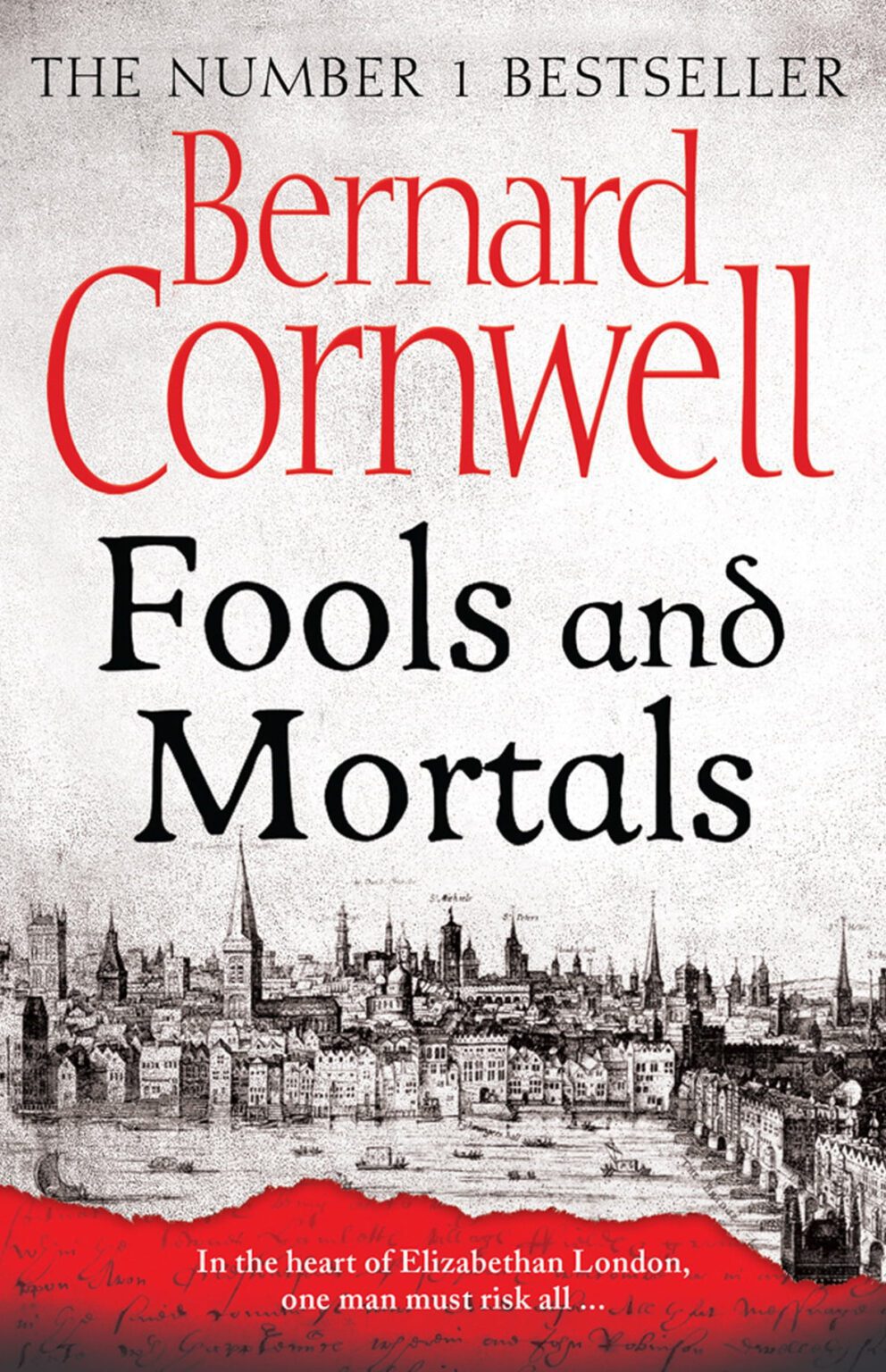 6. Fools and Mortals
In the heart of Elizabethan England, Richard Shakespeare dreams of a glittering career in one of the London playhouses, a world dominated by his older brother, William. But he is a penniless actor, making ends meet through a combination of a beautiful face, petty theft, and a silver tongue. As William's star rises, Richard's one-time gratitude is souring and he is sorely tempted to abandon family loyalty.
So when a priceless manuscript goes missing, suspicion falls upon Richard, forcing him onto a perilous path through a bawdy and frequently brutal London. Entangled in a high-stakes game of duplicity and betrayal which threatens not only his career and potential fortune, but also the lives of his fellow players, Richard has to call on all he has now learned from the brightest stages and the darkest alleyways of the city. To avoid the gallows, he must play the part of a lifetime…
Fools and Mortals tells the story of the first production of William Shakespeare's play A Midsummer's Night Dream, told through the eyes of his younger brother Richard.
---
Final thoughts on Bernard Cornwell books in order
Through taking a look at his bibliography, Cornwell has a series for nearly every history fanatic. His battles are brutal, the tension is palpable, and familial loyalties and betrayals are themes in many of his books. If you enjoy reading historical fiction, then you should absolutely add the Bernard Cornwell books in order to your reading list.
Looking for more books in order?
Check out this list of Ken Follett books in order.