Michael Bennett is the striking main character to one of the bestselling series about a New York City police detective. Reading the Michael Bennett books in order will introduce you to him and his family in a series of action-packed thrillers.
The books feature high stakes negotiations and ruthless murderers. The series was created by James Patterson and Michael Ledwidge, with James O. Born later joining Patterson as a co-author. So, keep reading to find out more about all of the Michael Bennett books in order and its authors.
#1 Michael Bennett Books in Order by Type
The first way you can read the Michael Bennett books in order is by reading the full-length books first before moving onto the novellas, or "bookshots."
As these crime thrillers follow a new investigation you can arguably read them in any order as standalones. However, in doing so, you will miss the important character progression and development.
To best understand the motivations of Bennett, understanding his past is important. While this is recapped briefly in each book, it's not the same as watching it unfold across the page in chronological order.
So, the best introduction to the character and the series is Step on a Crack. In reading the books in order you will also follow along with Bennett in each step of his career and come to understand the significance of his family to him.
As a final note, Haunted was the first book that James O. Born collaborated on.
Michael Bennett Bookshots
If you choose to read all of the full-length Michael Bennett books in order first, that will leave the two bookshots as your final Bennett reads. Both of these novellas were written with James O. Born and are complimentary to the series.
As the novellas are shorter there is less character development and exploration with the focus being on the action. This makes for quick, snappy reads that are easy to binge.
Reading the full-length books first is great for readers who may not be big fans of novellas as this will let you form an attachment to the character first. Then you can decide for yourself if you would like more Bennett in your life as you await the next full-length book.
Chase (2016)
Manhunt (2017)
#2 Complete Michael Bennett Books in Chronological Order
However, if you're already a fan of novellas then you may wish to read all the Michael Bennett books in order of chronology right out of the gate. The below reading order slates in the novellas to the chronological timeline if you don't mind briefly switching between novels and novellas.
More on Michael Bennett
As we've already alluded to, Michael Bennett is a New York City police detective. He is an imposing figure at six foot three and 200 pounds.
An Irish American he attended school in Manhattan before studying philosophy at Manhattan College in the Bronx. The reason he pursued law enforcement and became a detective is a relentless desire to uncover the truth.
He started his law enforcement career in the Bronx's 49th Precinct and it was there that he met his wife, Maeve, who worked the trauma ward at a nearby hospital. He then worked as part of the NYPD's Hostage Negotiation Team before eventually moving to the Manhattan North Homicide Squad.
The series begins with Michael being a grieving widow as Maeve died of cancer in December 2007, and this element of his character journey makes it so important to read the books in order.
However, before her death, Maeve and Michael adopted ten children. Michael is now raising the children with the help of an au pair, Mary Catherine, and his grandfather, Seamus.
Grief and bereavement are recurring themes throughout the books, but the series also captures Michael dipping his toes back into the dating scene and his journey with finding love again after loss. With ten children, family and a father's responsibility are also frequent themes throughout Michael's investigations as well.
About the Authors
James Patterson is a prolific author will more than 200 books within his oeuvre. So, it can be overwhelming to know where to begin with his books. However, the Michael Bennett series is one of his most popular works and a great jumping off point.
Patterson has written both adult and young adult fiction. He has written fantasy as well as crime thrillers, but the mystery genre is arguably what he is most well-known for. He is also incredibly well-known for his frequent collaborations with other authors, and famous figures, in his writing.
The Michael Bennett series is one such collaboration. He began the series with Michael Ledwidge in 2007 before continuing this series with James O. Born in 2017.
Patterson has won numerous awards throughout his career, including an Edgar Award and the International Thriller of the Year Award. He has also contributed to many philanthropic causes primarily focused on reading, schools, and education. He currently lives in Florida with his family.
Michael Ledwidge is another American author. In addition to creating the Michael Bennett series alongside Patterson, Ledwidge wrote an addition five bestselling novels with Patterson. One such collaboration, the novel Zoo, was adapted into a television series.
Like the main character Michael Bennett, Ledwidge is also from New York City. However, he currently lives in Connecticut with his family.
The second collaborator for the Michael Bennett books in James O. Born. Like Ledwidge, Born has also collaborated with James Patterson on other novels. Also like Ledwidge, Born brings his own lived experience to the Bennett books.
Before he became an author, Born was a member of the police force. He was a US Drug Agent during the 1980s Miami drug war before becoming a special agent with the Florida Department of Law Enforcement.
Summary of Michael Bennett Books in Order
Now that you know how you should read the Michael Bennett books in order, it may be helpful to know a bit more about each book. However, if you have not read this series before, there will be minor spoilers in the summaries below for the character development of Michael Bennett.
As well, we have not included the summaries to James Patterson's bookshots below as they are complimentary to the series, but not required reading.
---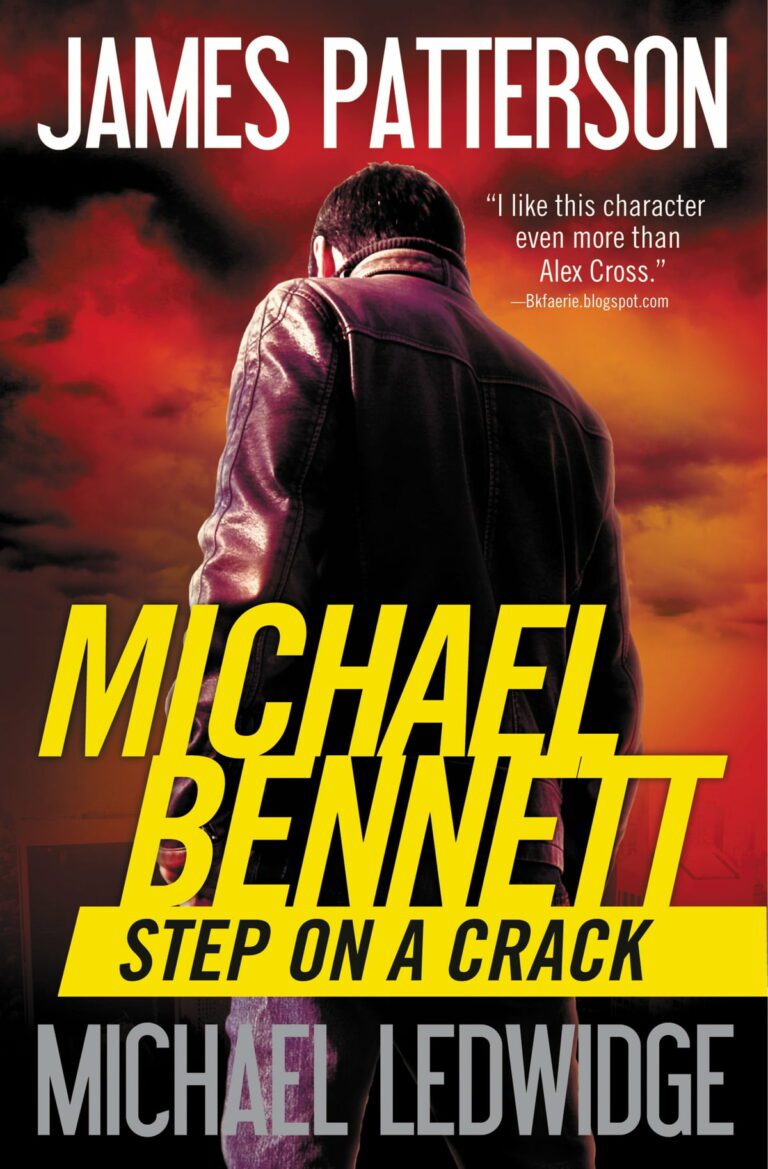 1. Step on a Crack
As he faces a devastating personal loss, Detective Michael Bennett is about to take on the most sinister challenge of his career: A kidnapping crisis that could destroy the most powerful people in America.
The nation has fallen into mourning after the unexpected death of a beloved former First Lady, and the most powerful people in the world gather in New York for her funeral. Then the inconceivable occurs: Billionaires, politicians, and superstars of every kind are suddenly trapped within one man's brilliant and ruthless scenario.
Bennett, father of ten, is pulled into the fray. As the danger escalates, Michael is hit with devastating news: After fighting for many years, his wife has succumbed to a terrible disease.
As New York descends into chaos, Bennett has lost the great love of his life and faces raising his ten devastated children alone — and rescuing 34 hostages. Day after day, Bennett confronts the most ruthless man he has ever dealt with, a man who kills without hesitation and counters everything the NYPD and FBI throw at him with impunity.
As the entire world watches and the tension boils to a searing heat, Bennett must find a way out — or face responsibility for the greatest debacle in history.
---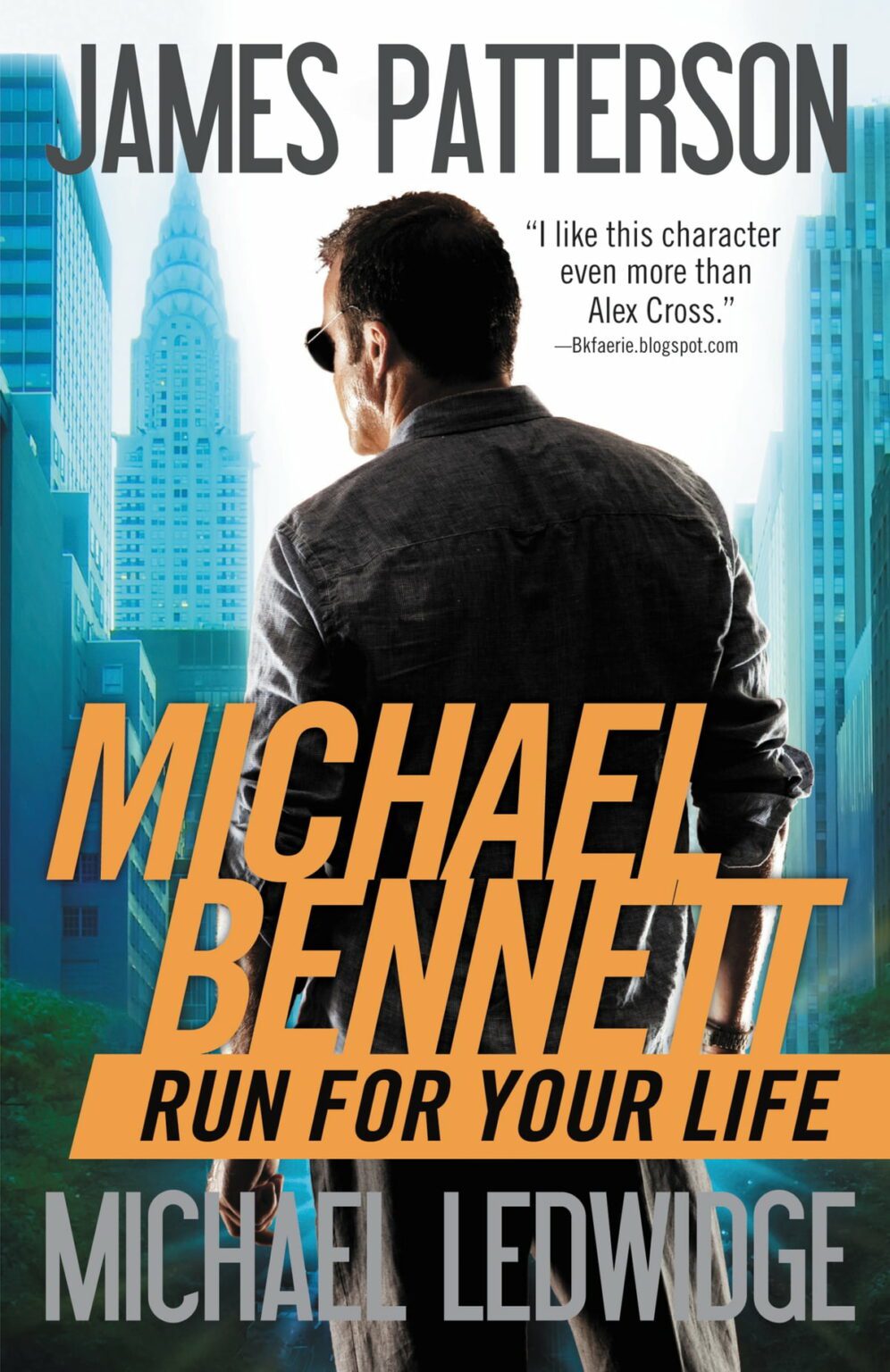 2. Run for Your Life
A calculating killer who calls himself The Teacher is taking on New York City, killing the powerful and the arrogant. His message is clear: Remember your manners or suffer the consequences.
For some, it seems that the rich are finally getting what they deserve. For New York's elite, it is a call to terror.
Only one man can tackle such a high-profile case: Detective Mike Bennett. The pressure is enough for anyone, but Mike must also care for his 10 children — all of whom have come down with virulent flu at once.
---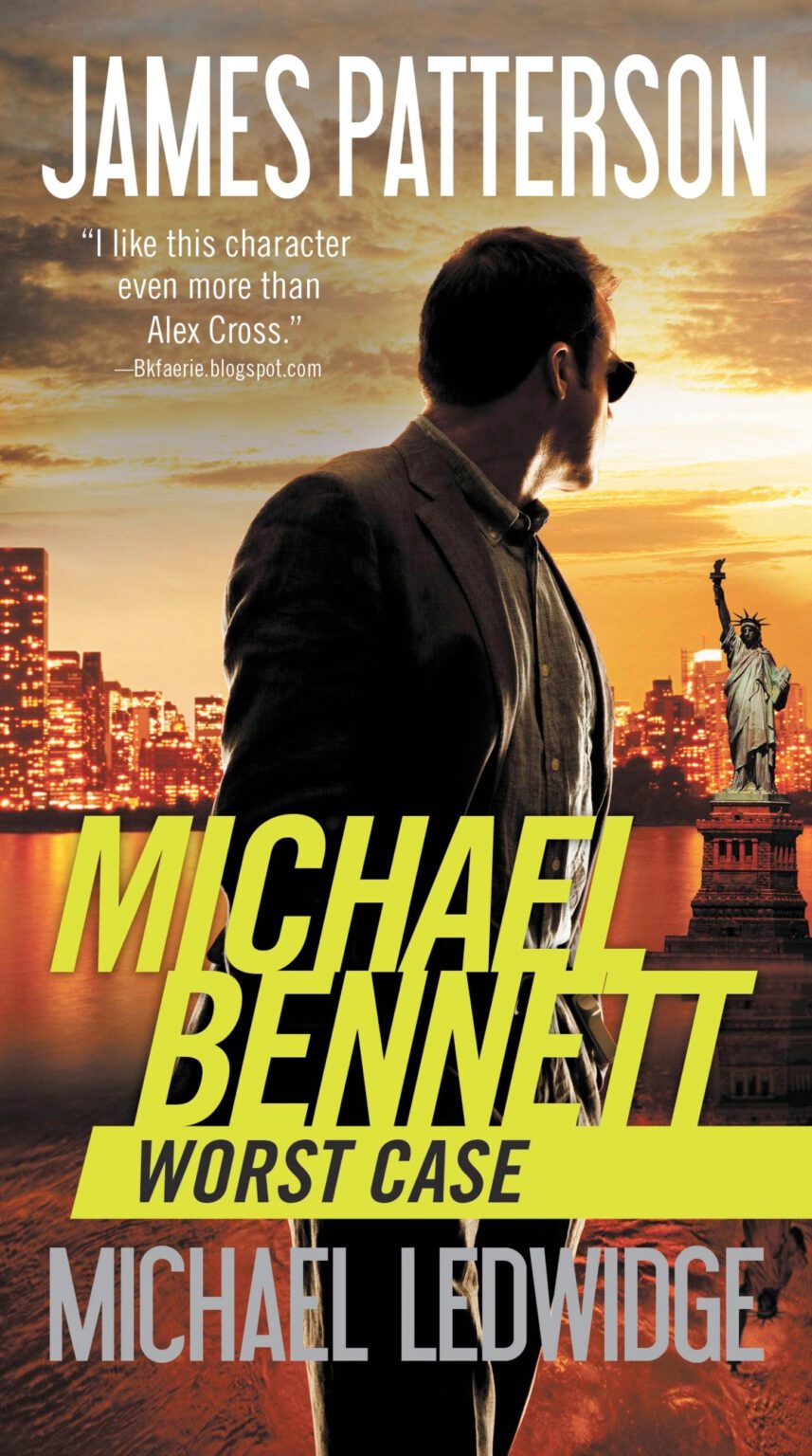 3. Worst Case
The son of one of New York's wealthiest families is snatched off the street and held hostage. His parents can't save him, because this kidnapper isn't demanding money.
Instead, he quizzes his prisoner on the price others pay for his life of luxury. In this exam, wrong answers are fatal.
Detective Michael Bennett leads the investigation. With ten kids of his own, he can't begin to understand what could lead someone to target anyone's children. As another student disappears, one powerful family after another uses their leverage and connections to turn the heat up on the mayor, the press — anyone who will listen — to stop this killer.
Their reach extends all the way to the FBI, who send their top Abduction Specialist, Agent Emily Parker. Bennett's life — and love life — suddenly get even more complicated.
Before Bennett has a chance to protest the FBI's intrusion on his case, the mastermind changes his routine. His plan leads up to the most devastating demonstration yet — one that could bring cataclysmic devastation to every inch of New York.
---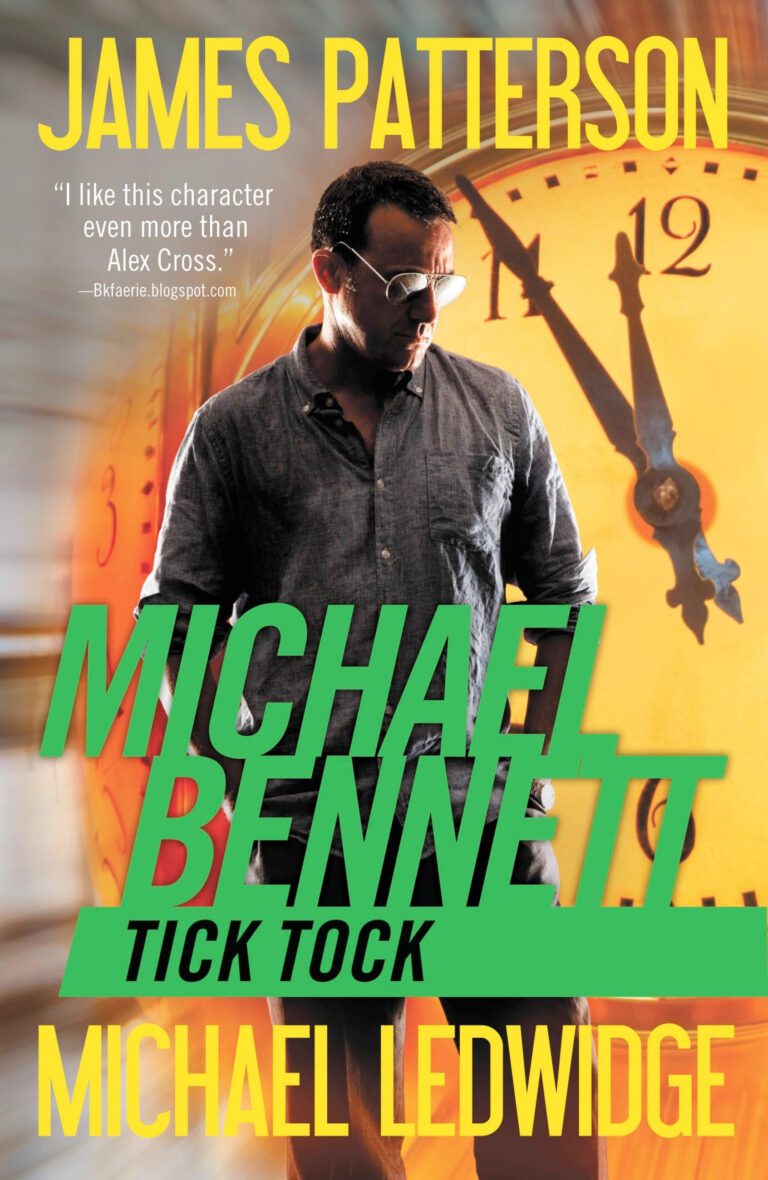 4. Tick Tock
A rash of horrifying crimes tears through the city, throwing it into complete chaos and terrorizing everyone living there. Immediately, it becomes clear that they are not the work of an amateur, but of a calculating, efficient, and deadly mastermind.
The city calls on Detective Michael Bennett, pulling him away from a seaside retreat with his ten adopted children, his grandfather, and their beloved nanny, Mary Catherine. Not only does it tear apart their vacation, it leaves the entire family open to attack.
Bennett enlists the help of a former colleague, FBI Agent Emily Parker. As his affection for Emily grows into something stronger, his relationship with Mary Catherine takes an unexpected turn. All too soon, another appalling crime leads Bennett to a shocking discovery that exposes the killer's pattern and the earth-shattering enormity of his plan.
---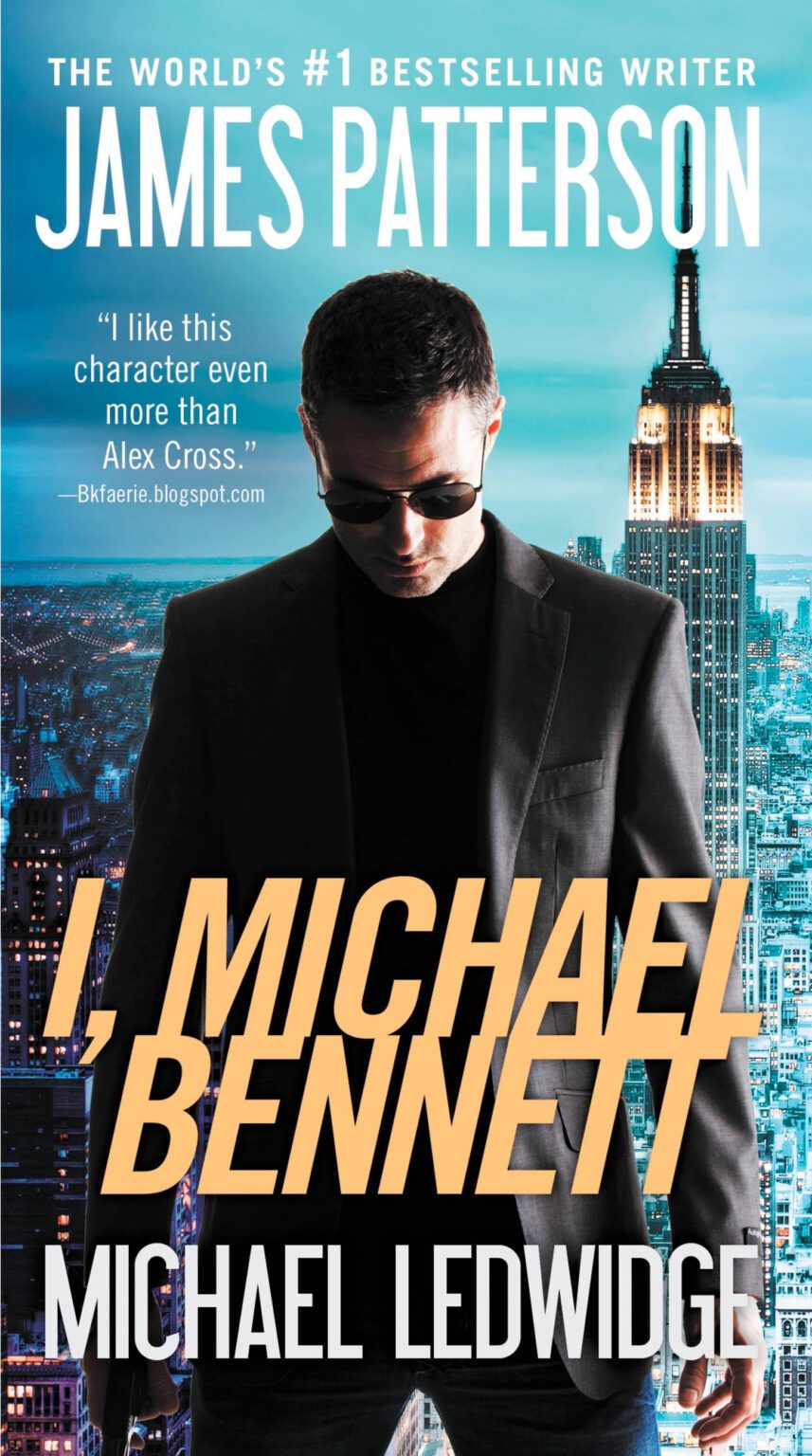 5. I, Michael Bennett
Detective Michael Bennett arrests an infamous Mexican crime lord in a deadly chase that leaves Bennett's lifelong friend Hughie McDonough dead. From jail, the prisoner vows to rain epic violence down upon New York City — and to get revenge on Michael Bennett.
To escape the chaos, Bennett takes his ten kids and their beautiful nanny, Mary Catherine, on a much-needed vacation to his family's cabin near Newburgh, New York. But instead of the calm and happy town he remembers from growing up, they step into a nightmare worse than they could have ever imagined.
Newburgh is an inferno of warring gangs, and there's little the police — or Bennett — can do to keep the children safe.
As violence overwhelms the state, Bennett is torn between protecting his hometown and saving New York City. A partner in his investigations, federal prosecutor Tara McLellan, brings him new weapons for the battle — and an attraction that endangers his relationship with Mary Catherine.
---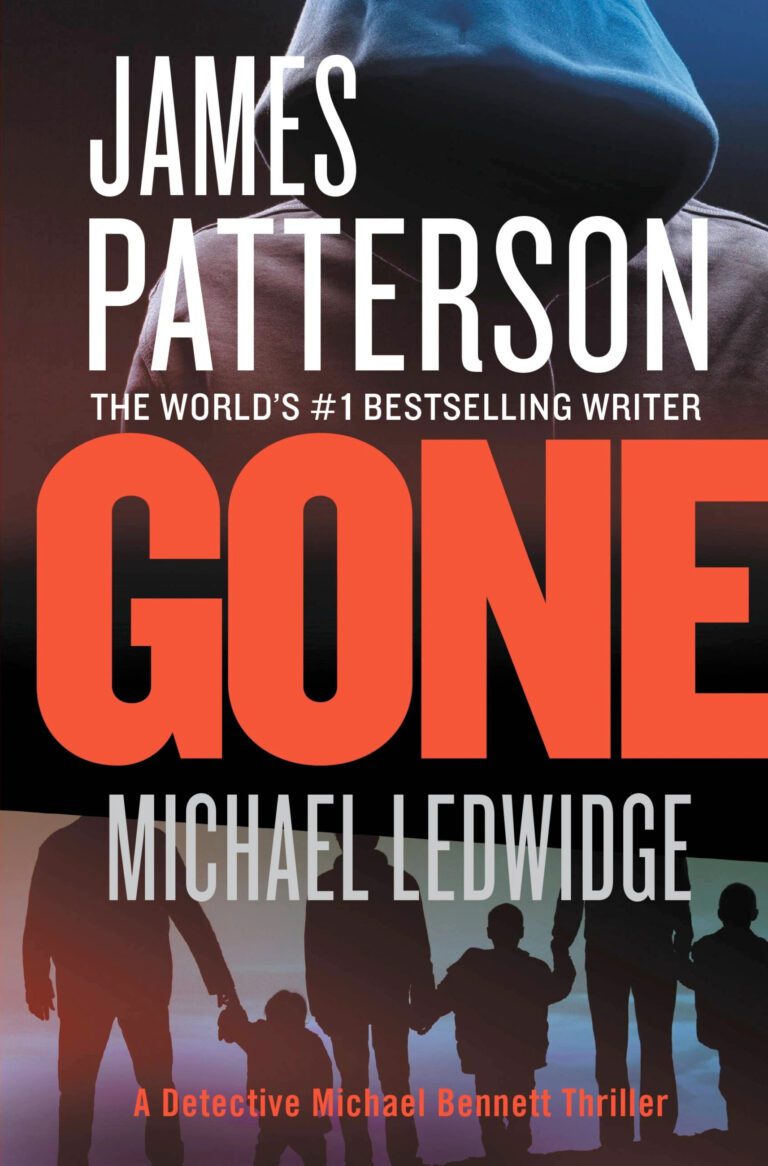 6. Gone
Manuel Perrine doesn't fear anyone or anything. A charismatic and ruthless leader, Perrine slaughters rivals as effortlessly as he wears his trademark white linen suit.
Detective Michael Bennett once managed to put Perrine behind bars, the only official in the US ever to accomplish that. But now Perrine is out, and he has sworn to find and kill Bennett and everyone dear to him.
Detective Bennett, along with his ten adopted children, their nanny, and his grandfather, are hidden safely on a rural California farm, with guards courtesy of the FBI's witness protection program. Perrine begins to embark on an escalating series of assassinations across the country, killings whose brazenness and audacity bring into question the possibility of safety and law in the US. The FBI has no choice but to ask Detective Bennett to risk it all in Perrine's war on America.
---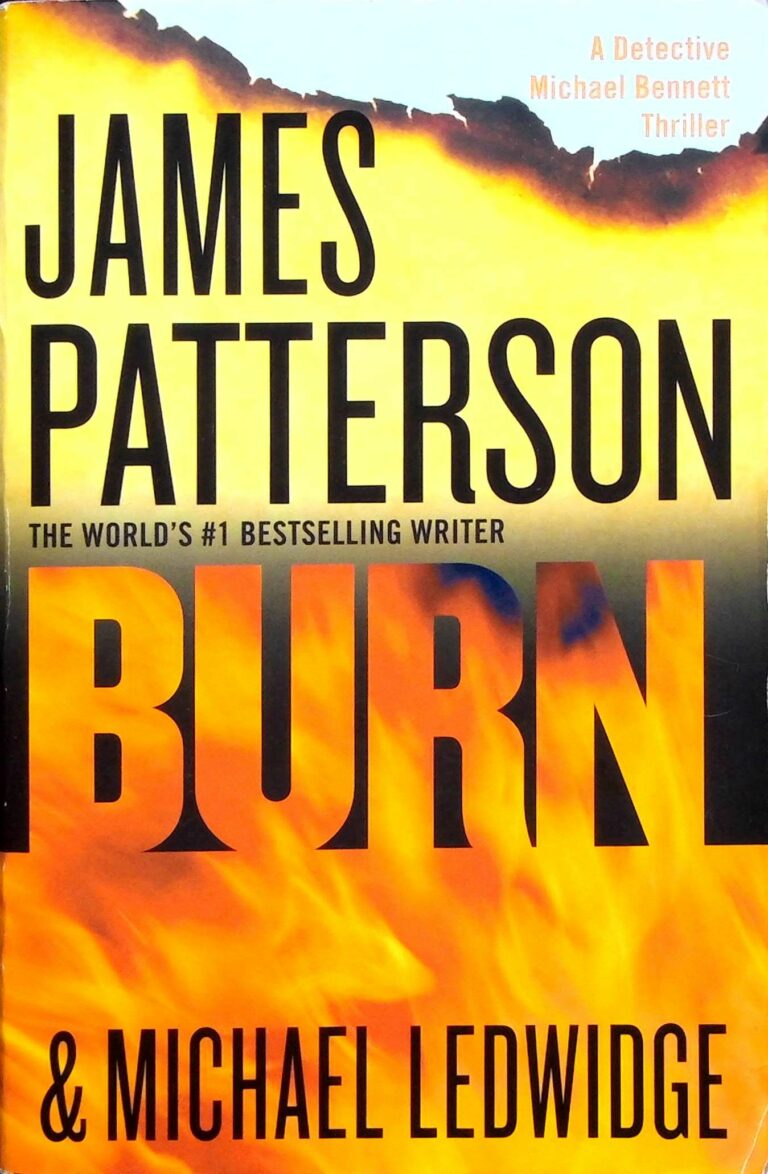 7. Burn
At last, Detective Michael Bennett and his family are coming home to New York City. Thanks to Bennett, the ruthless crime lord whose vengeful mission forced the Bennett family into hiding has been brought down for good.
Back in the city that never sleeps, Bennett takes over a chaotic Outreach Squad in Harlem, where he receives an unusual call: A man claims to have seen a group of well-dressed men holding a bizarre party in a condemned building. With no clear crime or evidence, Bennett dismisses the report.
But when a charred body is found in that very same building, he is forced to take the demented caller seriously — and is drawn into an underground criminal world of terrifying depravity.
---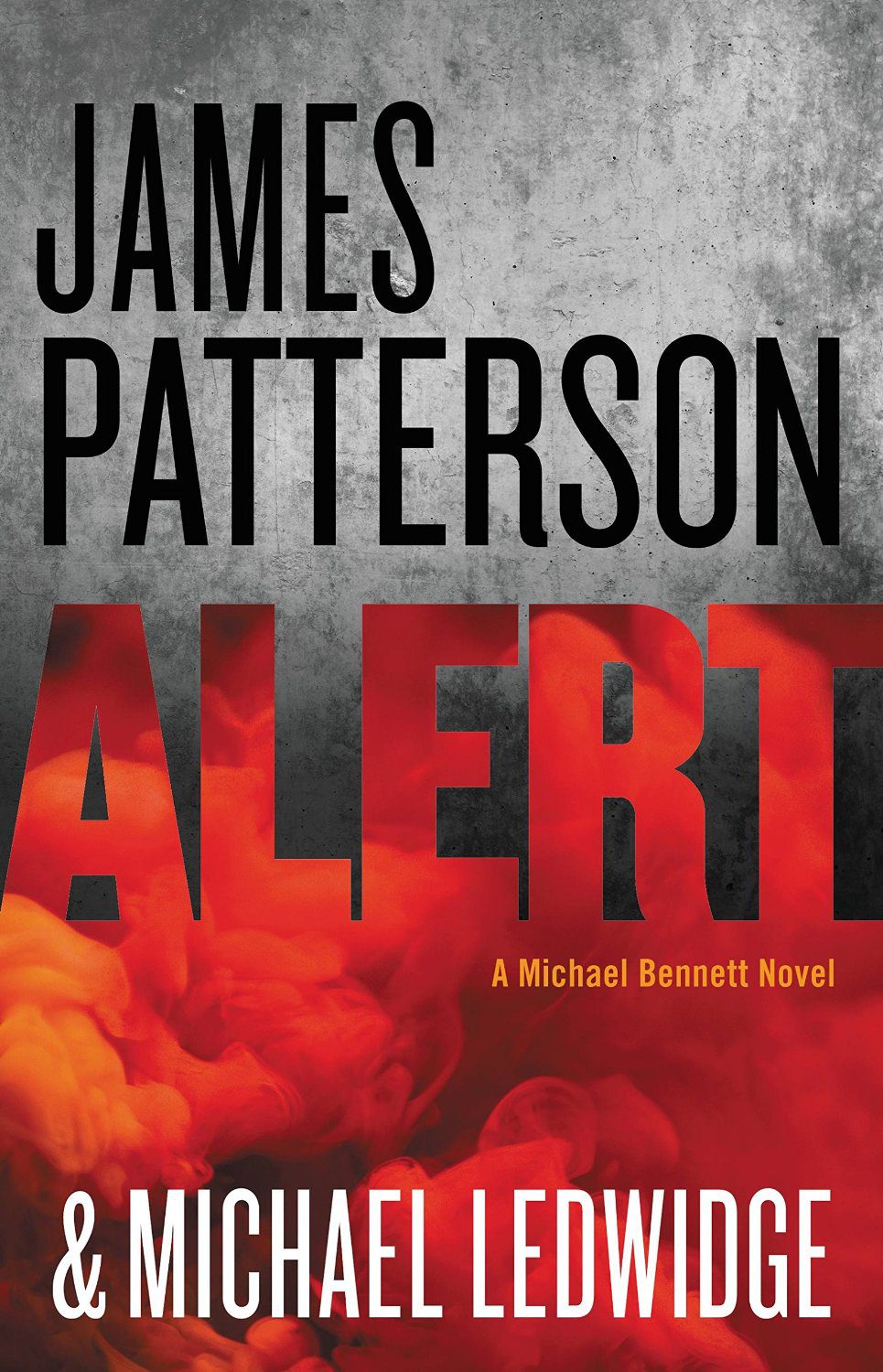 8. Alert
New Yorkers aren't easily intimidated, but someone is doing their best to scare them, badly: Why?
After two inexplicable high-tech attacks, the city that never sleeps is on edge. Detective Michael Bennett, along with his old pal, the FBI's Emily Parker, must catch the shadowy criminals who claim responsibility — but they're as good at concealing their identities as they are at wreaking havoc.
In the wake of a shocking assassination, Bennett begins to suspect that these mysterious events are just the prelude to the biggest threat of all. Soon he's racing against the clock, and against the most destructive enemy he's faced yet, to save his beloved city — before everyone's worst nightmare becomes a reality.
---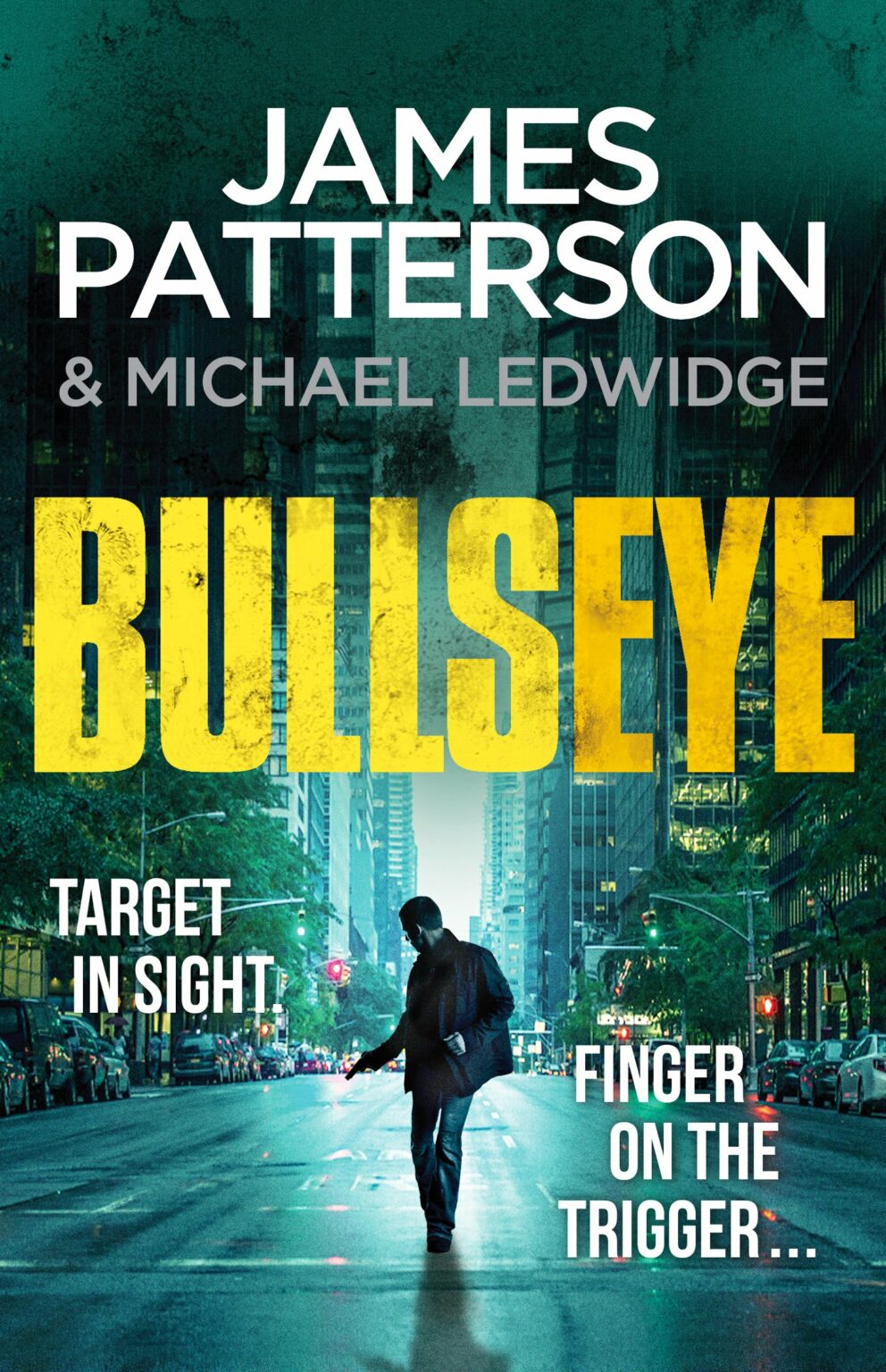 9. Bullseye
Tensions between America and Russia are the highest they've been since the Cold War. As the countries' Presidents travel to the United Nations to iron out their differences, a fashionable husband and wife team of lethal assassins prowls the streets of Manhattan hunting their prey — a professor hiding a scandalous secret.
Their next target: The extremely popular President of the United States of America.
Pulled away from his family and pressed into service, Detective Michael Bennett must trace the source of a threat that could rip the country apart. And what he finds may turn the Cold War red hot once again. With allegiances constantly in doubt and no one above suspicion, only Bennett can step into the line of fire to save the President before the deadly kill shot hits its mark.
---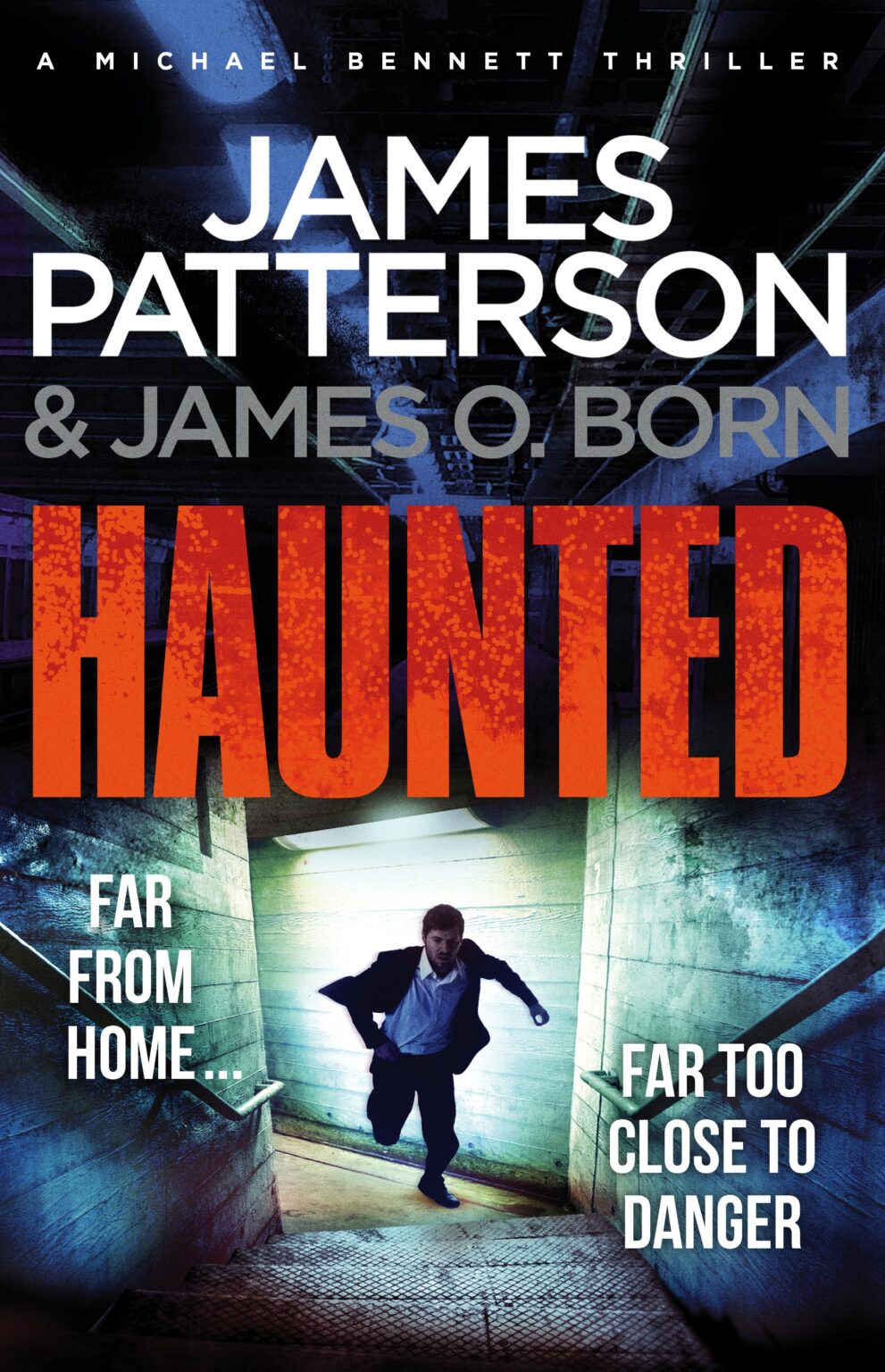 10. Haunted
Detective Michael Bennett and his family are ready to escape New York for a vacation in Maine. But a shocking scene deep in the woods reveals a dark world of drugs and murder.
Haunted by guilt and shame, Michael Bennett is living with a father's worst nightmare. Reeling from a crisis that would destroy lesser families, the Bennetts escape New York for a much-needed vacation. But it turns out the brochures don't tell the full story; the seemingly perfect community has a deadly vice.
When local cops uncover a grisly crime scene buried deep in the woods, they consult the vacationing Bennett, who jumps at the chance to atone for his own sins. But far from the city streets he knows so well, no one will talk to the big-city detective, and the bodies keep piling up.
A young and forgotten girl is the closest thing Bennett has to a partner in his frantic hunt for the ghost-like perpetrator behind the violence. Will Bennett and his unlikely ally unmask the culprit before anyone else winds up haunted?
---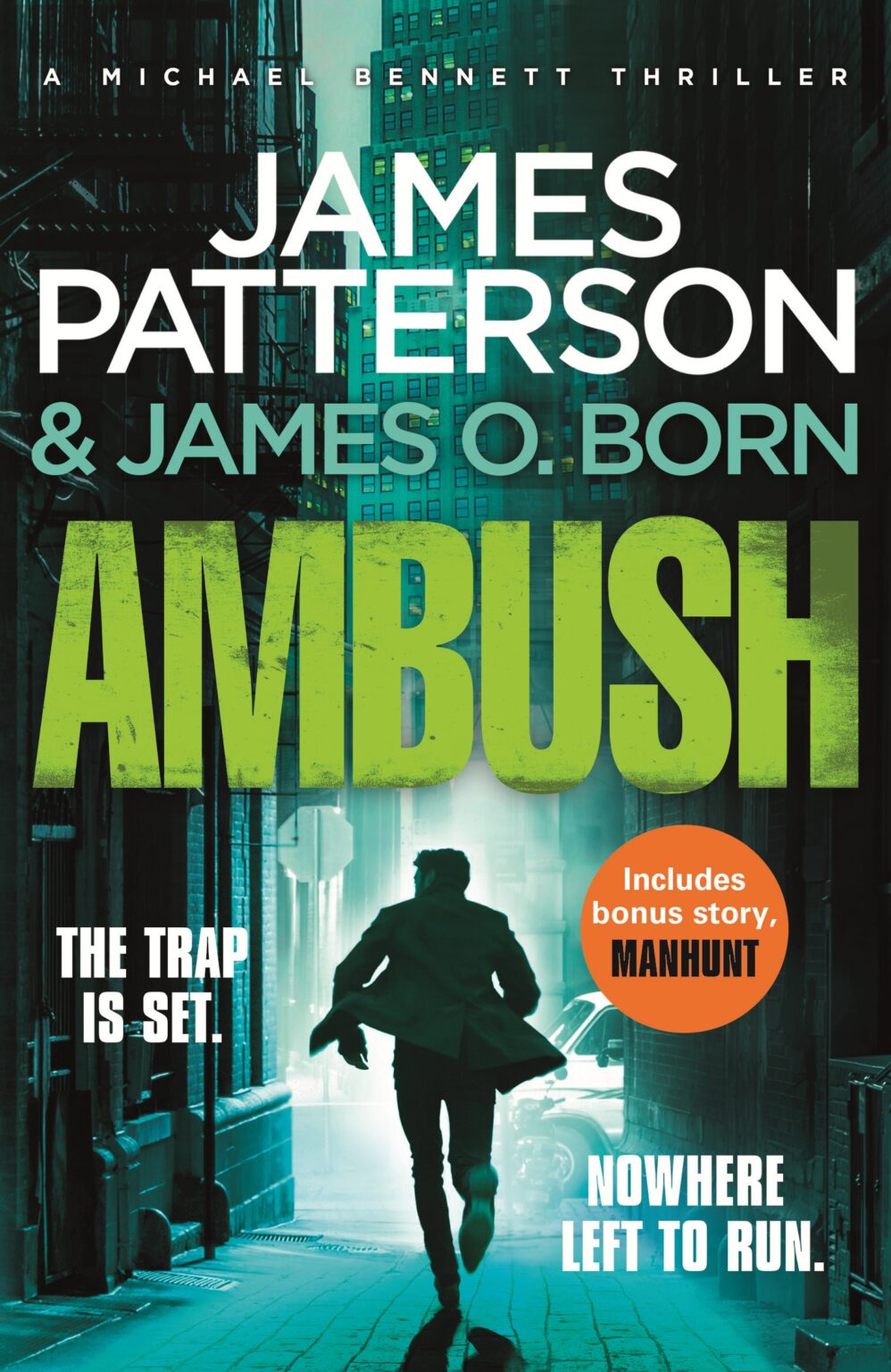 11. Ambush
An anonymous tip about a crime in Upper Manhattan proves to be a set-up, taking an officer down — and it's not Michael Bennett.
The life of New York's top cop is not the only one at risk. One of Bennett's children sustains a mysterious injury. And a series of murders follows, each with a distinct signature, alerting Bennett to the presence of a professional killer.
Investigators chase leads that turn out to be phantoms, and this master killer entices one officer into compromising Bennett. He then goes a step further, luring another member of Bennett's family into even graver danger.
Michael Bennett can't untangle what's driving the assassin — but he can tell it's personal. And he needs to determine exactly how he figures in the killer's logic, before there is one fewer Bennett in the world.
---
12. Blindside
Bennett and the mayor have always had a tense relationship, but now the mayor sees in Bennett a discreet investigator with family worries of his own.
The mayor of New York has a daughter who's missing and in danger, while Detective Michael Bennett has a son who's in prison. So, the two strike a deal. Just one father helping another.
The detective leaps into the case and sources lead him to a homicide in the Bronx. The victim has ties to a sophisticated hacking operation — and also to the mayor's missing daughter, Natalie, a twenty-one-year-old computer prodigy.
The murder is part of a serial killing spree, one with national security implications. And suddenly Bennett is at the center of a dangerous triangle anchored by NYPD, FBI, and a transnational criminal organization.
Michael Bennett has always been an honorable man, but sometimes — when the lives of innocents are at stake — honor has to take a back seat. Survival comes first.
---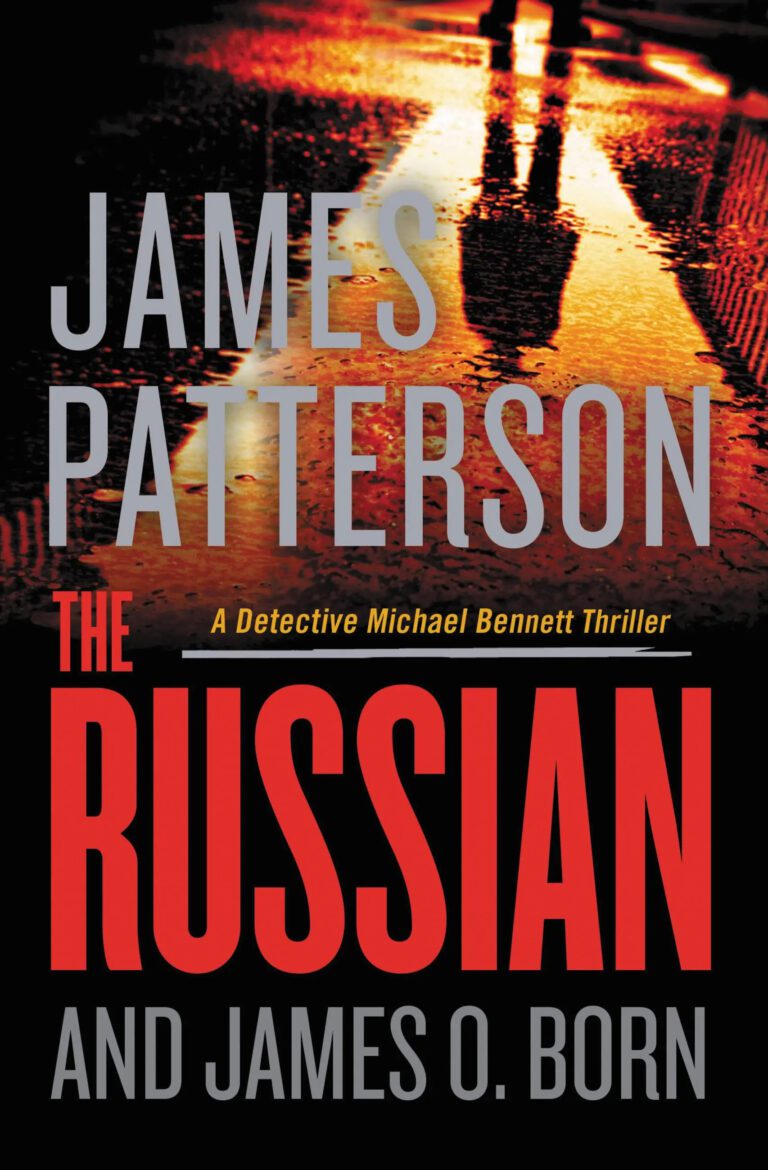 13. The Russian
Weeks before NYPD Detective Michael Bennett is to marry his longtime love, Mary Catherine, an assassin announces his presence in the city with a string of grisly murders. Each victim is a young woman. And each has been killed in a manner as precise as it was gruesome.
Tasked with working alongside the FBI, Bennett and his gung-ho new partner uncover multiple cold-case homicides across the country that fit the same distinctive pattern — proving the perpetrator they seek is as experienced at ending lives as he is at evading detection.
Bennett promises Mary Catherine that the case won't affect their upcoming wedding. But as Bennett prepares to make a lifetime commitment, the killer has a lethal vow of his own to fulfill.
---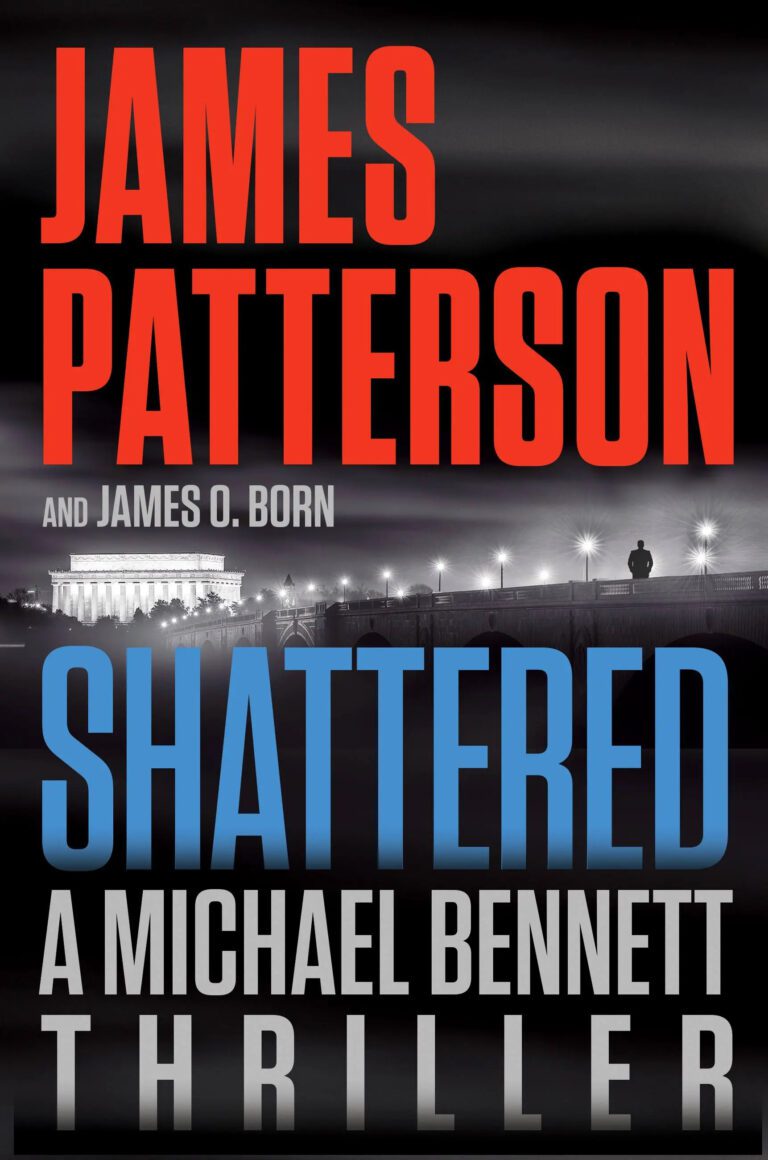 14. Shattered
NYPD master homicide investigator Michael Bennett and top FBI abduction specialist Emily Parker have a history.
Working case after case, each can predict the other's next move. So when she fails to show at FBI headquarters in Washington, DC, Bennett risks venturing far outside his jurisdiction. The investigation he undertakes is the most brilliant detective work of his career…and the most intensely personal.
A portrait begins to emerge of a woman as adept at keeping secrets as forging powerful connections. A woman whose enemies had both the means and the motives to silence the real Emily Parker — and her protectors.
---
15. Obsessed
Aboard a police boat on the Hudson River, Detective Michael Bennett casts a wary eye into the cold, rough water. NYPD is searching for a murder victim — a young college student.
They find her tossed in the dark waves, dressed for a night out in a sparkly black gown. The gruesome sight fills Bennett with the dread only a father could fathom.
As the obsessive killer extends his spree, a pattern emerges. One that Bennett's eldest daughter fits to a harrowing degree.
Now NYPD's top detective must lure the murderer into the light of day before the next deadly strike lands closer to home than Bennett could ever bear — as a parent, or as a protector.
This title has a scheduled publication date of July 10, 2023.
---
Final thoughts on Michael Bennett books in order
If you're just starting to read the Michael Bennett books in order you're in store for some thrilling, tense police procedurals. Amidst the high stakes of negotiation tactics and ruthless murderers, there is a significant character journey. This makes it all the more important to follow the publication order.
Whether you're a new James Patterson fan or have read his books for decades, these are a must from his bibliography.
More Mystery Thriller Resources