You've likely seen Lisa Kleypas's name adorning covers of classic historical romances. The brightly colored dresses and exposed skin guarantee a steamy, passionate romance unfolding amidst the upper crust of high society. Luckily for romance fans, there is an abundance of Lisa Kleypas books in order to discover.
As well, in addition to her historical romances, Kleypas has also written two contemporary romance series taking place in Texas and Washington State.
Who is Lisa Kleypas?
Lisa Kleypas was young when she published her debut novel. At 21 she was just a few months out of graduating from Wellesley College with a degree in political science when Where Passion Leads was published in 1987.
While that book is now out of print, with no plans to reissue, she found her calling and has since published more than 50 other books in the past 35 years. Most of her novels are historical romance, but Kleypas has also written two contemporary romance series as well.
Throughout the years there have been numerous awards and nominations for Kleypas's thrilling, passionate romances. There has also been a movie adaptation of one of her novels. Christmas Eve at Friday Harbor, a contemporary romance, was made into a Hallmark movie, Christmas with Holly, in 2012.
Another contemporary romance, Blue-Eyed Devil, is Kleypas's all-time favorite book she has written, although she says whichever novel she is actively writing often ranks quite high.
But the common setting of her novels is Regency England with its allure of decorum and the threat of scandal. Oftentimes the love pairing in her books is unlikely or forbidden. There are dark pasts and secret passions fueling her protagonists.
There is also often a roguish character with dangerous enemies. This creates the element of danger that the main characters must overcome on their way to happily-ever-after.
Lisa Kleypas Books in Order
Vallerands Books
The first series in our list of the Lisa Kleypas books in order are some of her earliest publications which are still in print, at least partly. These were her first books with the publisher Avon, which she still publishes through today.
The first book was first published as Only in Your Arms, then republished as When Strangers Marry. With the title change and republication Kleypas also revamped the book. It is now out of print, however, second hand copies are available.
As is the case with many romance series, each Vallerands book follows a new protagonist and their love interest. However, as the main characters of each book are related and feature in both books, it is best to read these Lisa Kleypas books in order.
Only in Your Arms / When Strangers Marry (1992) (Out of Print)
Only With Your Love (1992)
The Gambler of Craven's Books
These next books are loosely connected with two series which come later in Lisa Kleypas's bibliography: Wallflowers and The Hathaways.
Chronologically, the novella Promises takes place between Then Came You and Dreaming of You. Once again the books follow new love interests. However, this time the books are connected through similar themes.
Promises is available in the anthology Three Weddings and a Kiss, while Against the Odds is available in Where's My Hero?
The Stokehursts Books
Another duology by Lisa Kleypas, these books follow two members of the Stokehurst family. Each book follows a new member with similar themes of deception and desire. You could choose to read either book first, but the best way to experience the series would be to follow the publication order of these books.
Midnight Angel (1995)
Prince of Dreams (1995)
Capitol Theatre Books
This series brings Lisa Kleypas's passionate historical romances to the setting of the Capital Theatre. Both books feature a love affair that borders on scandal.
The first follows Julia Wentworth, who is already married to a mysterious secret husband, and Damon Savage, who desires Julia and is already connected to her through the wishes of his parents. The second book follows Lady Madeline Matthews who wishes to avoid a betrothal to a lecherous lord and sets her sights on Logan Scott to condemn herself in the eyes of good society.
Somewhere I'll Find You (1996)
Because You're Mine (1997)
I Will (2016) (Novella)
Bow Street Runners Books
Once more Lisa Kleypas evokes themes of passion, danger, and unlikely pairings with her Bow Street Runners books. While these books follow three separate couples with each installment, each running from their own demons and enemies, it is best to read these Lisa Kleypas books in order.
Someone to Watch Over Me (1998)
Lady Sophia's Lover (2002)
Worth Any Price (2003)
Wallflowers Books
This next series is arguably Lisa Kleypas's most popular. It follows four young women entering London society: The Wallflowers. Annabelle, Lillian, Evie, and Daisy all must find a husband, so they band together in their efforts to snare a spouse.
While Again the Magic is the first book in this series it does not follow one of the four above Wallflowers. However, it does take place first chronologically and does feature characters and a setting which will later become relevant in It Happened One Autumn. Therefore, you should read these books in order of publication.
A Wallflower Christmas is a holiday-themed novella which brings the Wallflowers together once more to try their hand at matchmaking for Rafe Bowman.
Travis Books
This next series is unlike the previous Lisa Kleypas books in order as this marks her transition into contemporary romance. These books take place in the heart of Texas and each book follows a new member of the Travis family: Gage, Jack, Joe, and Haven. They are part of a dynasty and the familial ties run deep.
The Travis books feature similar themes to Kleypas's previous series: Desire, forbidden love, and unlikely attraction. Since each book follows a new member of the same family, and there are recurring characters throughout the series, you should absolutely read these books in order of publication.
The Hathaways Books
With this series Kleypas returned to historical romance and the aristocracy. However, in this case, the Hathaways unexpectedly found themselves pushed into the upper crust thanks to an inheritance, which brings with it its own challenges.
Each book follows a new member of the Hathaway family: Leo, Amelia, Win, Poppy, and Beatrix. While each book will contain its own romance, there are overarching plotlines that connect each book and the characters are woven throughout. Therefore, you should read these books in order of publication.
As well, for fans who have already read other books by Kleypas, or who are endeavouring to read all of her books in order of publication, the first book in this series features a minor character from her Wallflower book: Devil in Winter.
Friday Harbor Books
This is another contemporary romance series from Lisa Kleypas taking place on San Juan Island just off the Washington State Coast. The setting creates a mystical, beautiful backdrop for romance.
Each book follows a new chance at love and the Nolan family play a large part throughout for better and for worse. With each book magic and the supernatural become a larger theme as well.
A fifth Friday Harbor book, Lightning Bay, has various listings online; however, this book is not yet written. Kleypas says she rarely says never, but for now there are no plans for another book in this series. While it appears there were initial plans for Lightning Bay, Kleypas wrote Brown-Eyed Girl in its stead before transitioning back to historical romance for the past several years.
The Ravenels Books
This is Lisa Kleypas's most recent series and another return to historical romance. As with the other books on this list each book will follow a new main character and love interest.
However, as the books follow the same family, the Ravenels, it will make the most sense to read these to read these Lisa Kleypas books in order of publication as this will be the best reading experience.
Berkeley-Faulkner Books
Unfortunately, Lisa Kleypas's debut publication and its sequel are now out print. Kleypas has also said that she does not have any plans to reissue this series, as it is significantly different in tone to her current books.
Where Passion Leads (1987) (Out of Print)
Forever My Love (1988) (Out of Print)
Standalone Books
Lisa Kleypas also has a handful of standalone historical romances. These books are from earlier in her career, but feature similar themes and tropes that she frequently uses in her books.
Short Story Collections
If you enjoy short stories Lisa Kleypas has also contributed to two short story collections throughout her career. While these collections are now out of print, there may be second hand copies available to track down.
Wish List (2001) (Out of Print)
A Historical Christmas Present (2008) (Out of Print)
Anthologies
Finally, Kleypas has also contributed to quite a few anthologies throughout her career. The earliest of these are out of print, however, once more, you should be able to track down second hand copies.
A Summary of Lisa Kleypas Books in Order
There are more than 50 historical or contemporary Lisa Kleypas romances to choose from if you're just beginning to read her books. That's why we've included below the summaries for each book in both her Wallflowers and Hathaways series, which are two of her most popular.
Each of these books follows two new characters who meet and fall in love. However, within the series the main characters from each book are either close friends or family, so it is important to read these Lisa Kleypas books in order of publication. As well, those who read the Wallflowers books first will recognize a familiar name in the first Hathaways book: Cam Rohan.
---
Wallflowers Books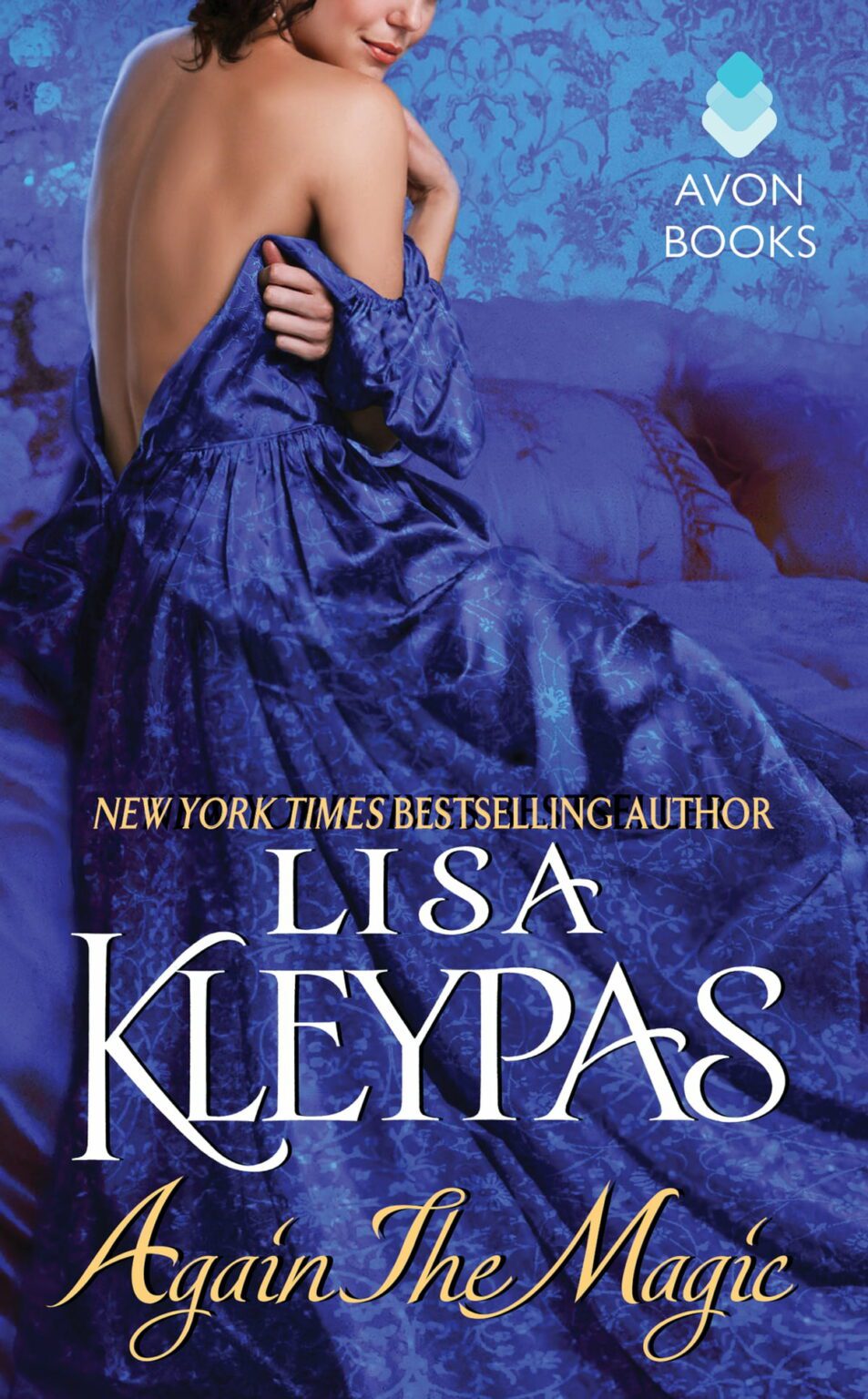 1. Again the Magic
Lady Aline Marsden was brought up for one reason: To make an advantageous marriage to a member of her own class.
Instead, she willingly gave her innocence to John McKenna, a servant on her father's estate. Their passionate transgression was unforgivable — John was sent away, and Aline was left to live in the countryside…an exile from London society.
But now McKenna has made his fortune, and he has returned — more boldly handsome and more mesmerizing than before.
His ruthless plan is to take revenge on the woman who shattered his dreams of love. But the magic between them burns as bright as ever. And now he must decide whether to let vengeance take its toll…or risk everything for his first, and only, love.
---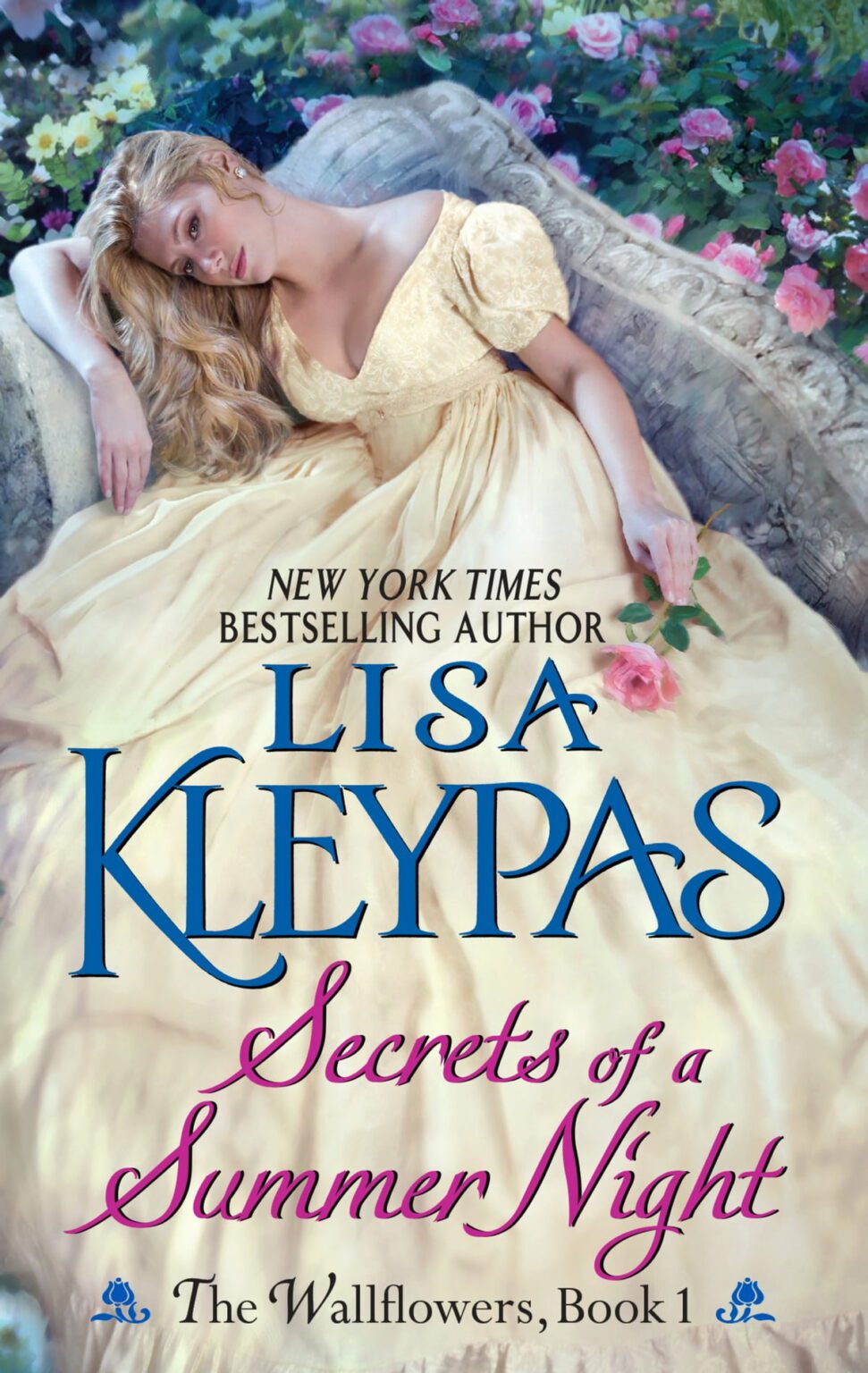 2. Secrets of a Summer Night
Four young ladies at the side of the ballroom make a pact to help each other find husbands…no matter what it takes.
Proud and beautiful Annabelle Peyton could have her pick of suitors — if only she had a dowry. Her family is on the brink of disaster, and the only way Annabelle can save them is to marry a wealthy man.
Unfortunately, her most persistent admirer is the brash Simon Hunt, a handsome and ambitious entrepreneur who wants her as his mistress.
Annabelle is determined to resist Simon's wicked propositions, but she can't deny her attraction to the boldly seductive rogue, any more than he can resist the challenge she presents. As they try to outmaneuver each other, they find themselves surrendering to a love more powerful than they could have ever imagined.
But fate may have other plans — and it will take all of Annabelle's courage to face a peril that could destroy everything she holds dear.
---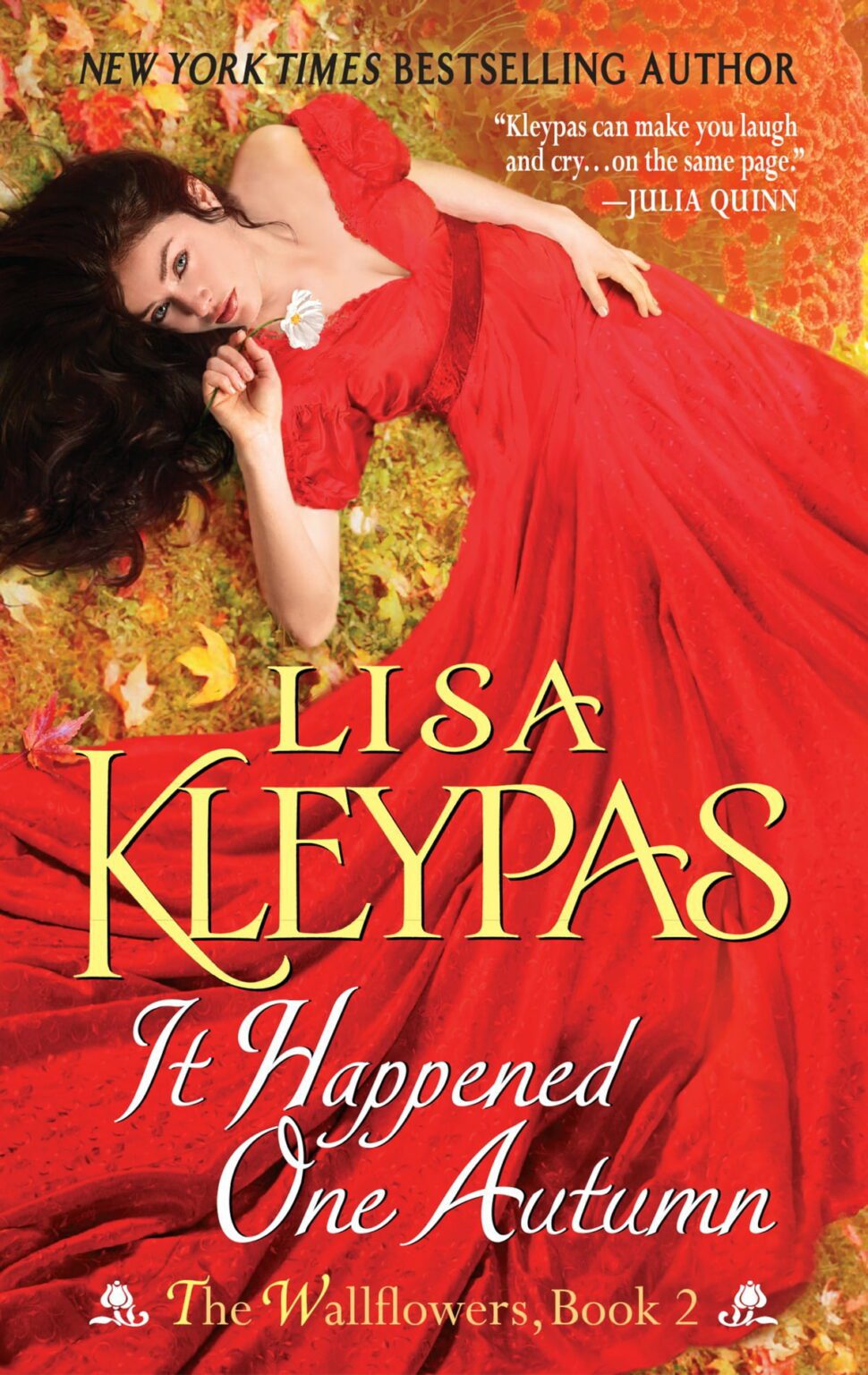 3. It Happened One Autumn
Headstrong American heiress Lillian Bowman has come to England to find an aristocratic husband. Unfortunately, no man is strong enough to tame the stubborn beauty's fierce will. Except, perhaps, the powerful and arrogant Earl of Westcliff — a man Lillian despises more than anyone she's ever met.
Marcus, Lord Westcliff, is famous for his icy English reserve and his supreme self-control. But something about the audacious Lillian drives him mad. Whenever they're in the same room, they can't stop themselves from battling furiously to gain the upper hand.
Then one afternoon, a stunningly sensuous encounter changes everything…and Lillian discovers that beneath the earl's reserved façade, he is the passionate and tender lover of her dreams. What neither Westcliff nor Lillian suspect, however, is that a sinister conspiracy threatens to destroy any chance of happiness.
After a shocking betrayal endangers Lillian's safety — and possibly her life — will Marcus be able to save her before it's too late?
---
4. Devil in Winter
Desperate to escape her scheming relatives, Evangeline Jenner has sought the help of the most infamous scoundrel in London. A marriage of convenience is the only solution.
No one would have ever paired the shy, stammering wallflower with the sinfully handsome viscount. It quickly becomes clear, however, that Evie is a woman of hidden strength — and Sebastian desires her more than any woman he's ever known.
Determined to win her husband's elusive heart, Evie dares to strike a bargain with the devil: If Sebastian can stay celibate for three months, she will allow him into her bed. Meanwhile, when Evie is threatened by a vengeful enemy from the past, Sebastian vows to do whatever it takes to protect his wife…even at the expense of his own life.
Together they will defy their perilous fate, for the sake of all-consuming love.
---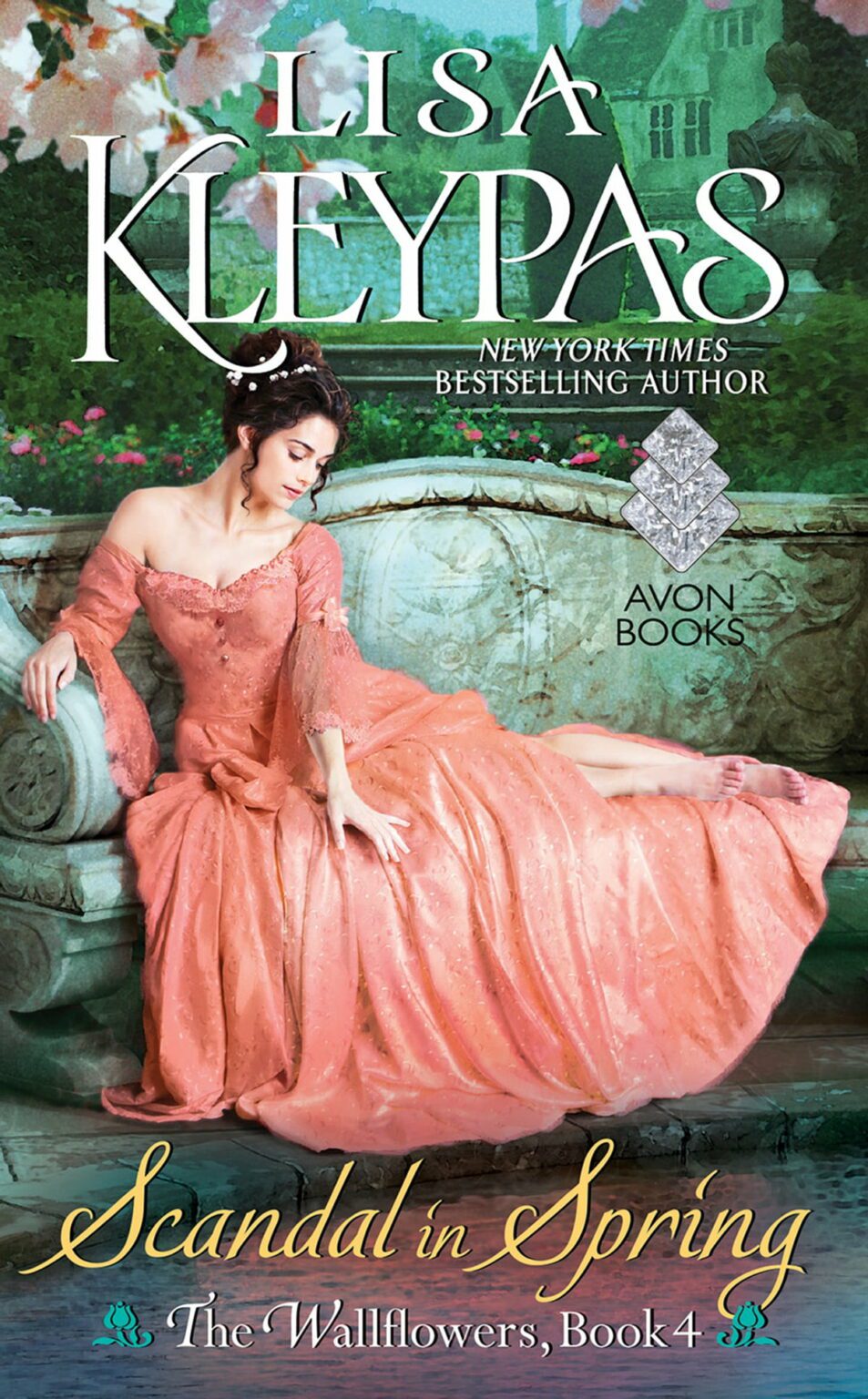 5. Scandal in Spring
Quirky and fun-loving American heiress Daisy Bowman is the last unmarried Wallflower. Her exasperated father has informed her that if she can't find a husband by the end of her third London season, she will be forced to marry a man she hates — the ruthless entrepreneur Matthew Swift.
Daisy is horrified. But a Bowman never admits defeat, so she decides to do whatever it takes to marry someone…anyone…other than Matthew.
What she doesn't count on, however, is Matthew's unexpected charm. Or the blazing sensuality that soon flares beyond both their control. And Daisy discovers that the man she has always hated just might turn out to be the man of her dreams.
But when a scandalous secret is uncovered, it could destroy both Matthew and a love more passionate and irresistible than Daisy's wildest fantasies.
---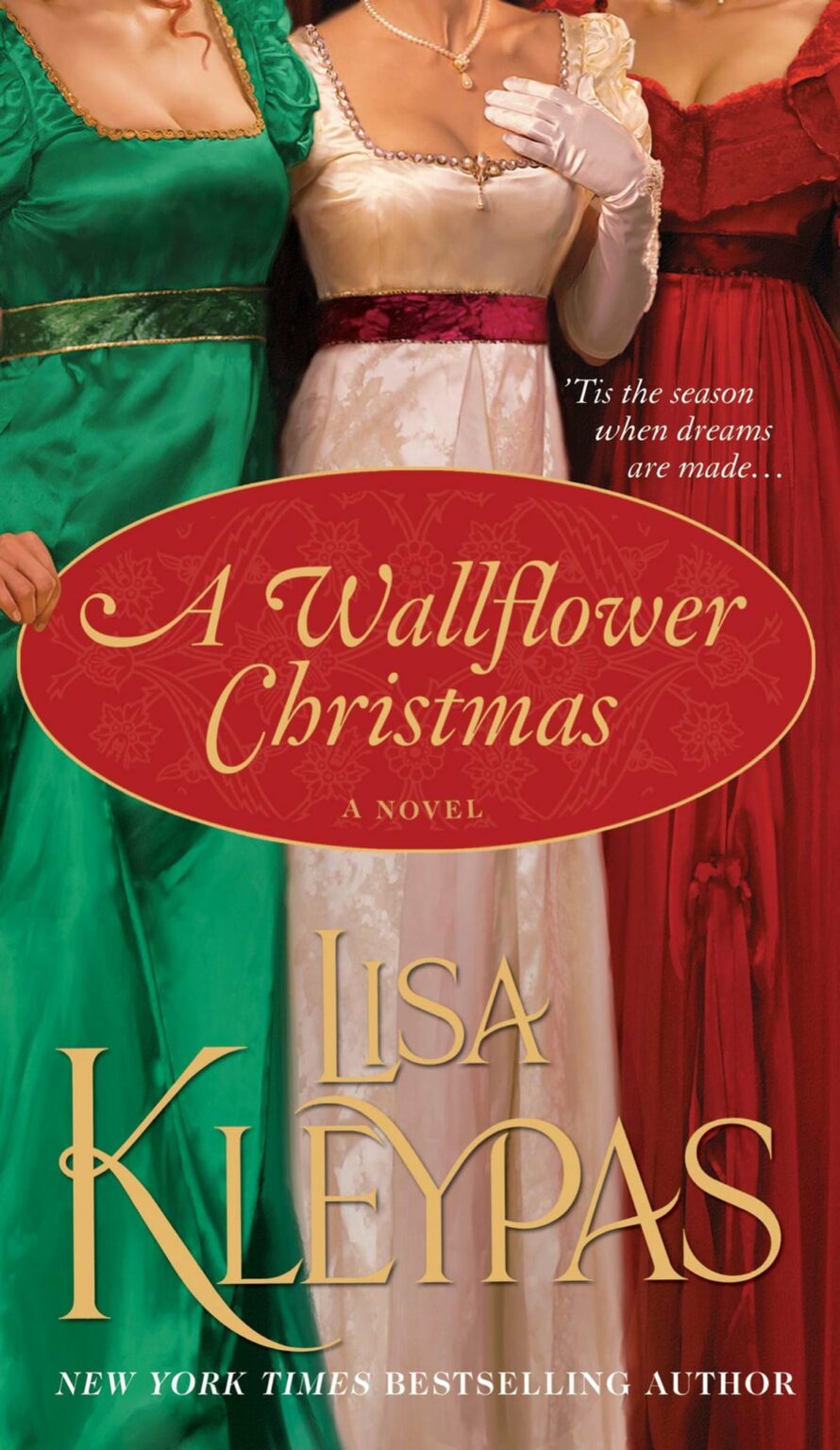 6. A Wallflower Christmas
It's Christmastime in London and Rafe Bowman has arrived from America for his arranged meeting with Natalie Blandford, the very proper and beautiful daughter of Lady and Lord Blandford.
His chiseled good looks and imposing physique are sure to impress the lady in waiting. If it weren't for his shocking American ways and wild reputation, her hand would already be guaranteed.
Before the courtship can begin, Rafe realizes he must learn the rules of London society. But when four former Wallflowers try their hand at matchmaking, no one knows what will happen. And winning a bride turns out to be more complicated than Rafe Bowman anticipated, especially for a man accustomed to getting anything he wants.
However, Christmas works in the most unexpected ways. It can change a cynic to a romantic and inspire passion in the most timid of hearts.
---
The Hathaways Books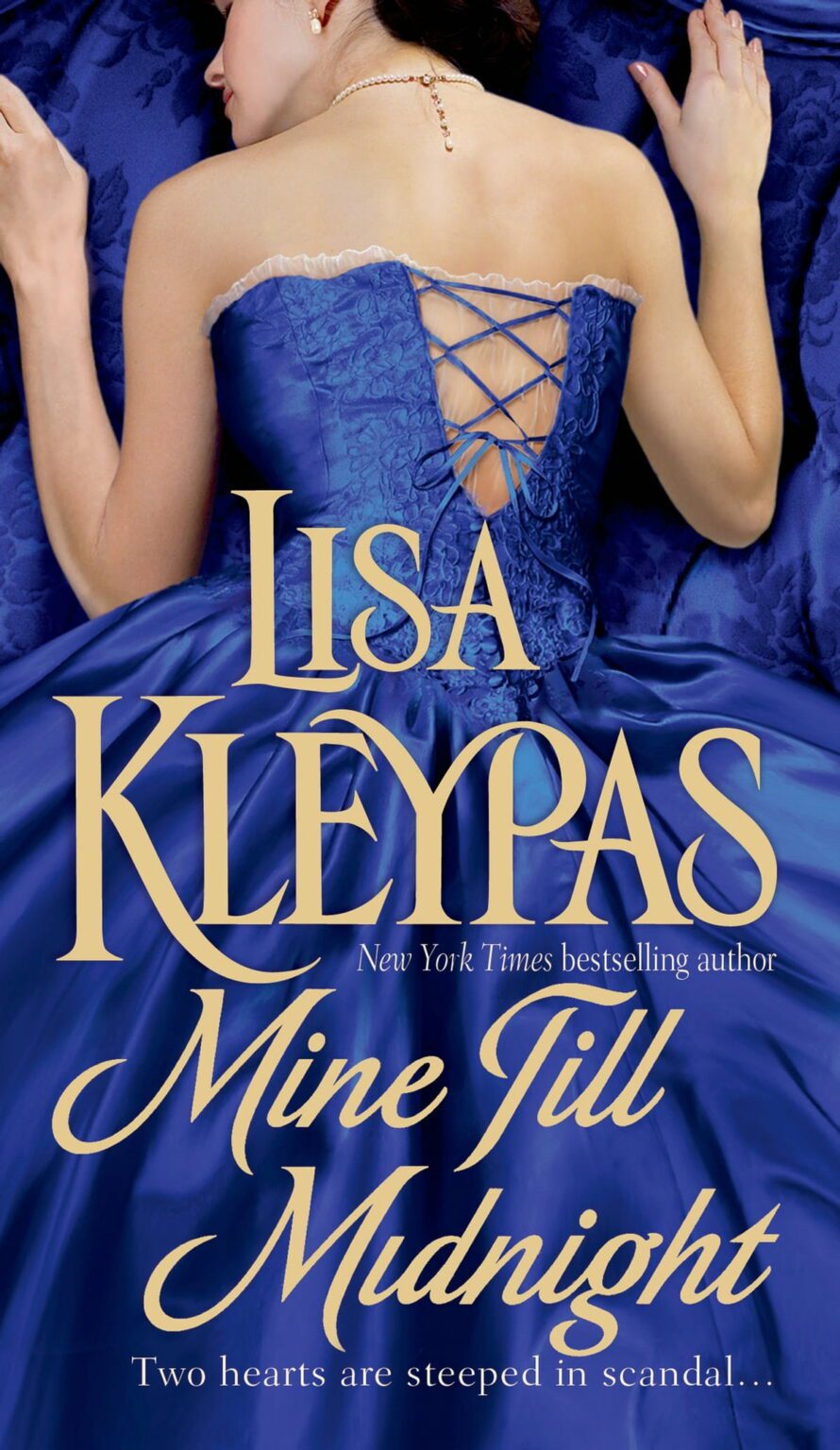 1. Mine Till Midnight
When an unexpected inheritance elevates her family to the ranks of the aristocracy, Amelia Hathaway discovers that tending to her younger sisters and wayward brother was easy compared to navigating the intricacies of the ton. Even more challenging: The attraction she feels for the tall, dark, and dangerously handsome Cam Rohan.
Wealthy beyond most men's dreams, Cam has tired of society's petty restrictions and longs to return to his "uncivilized" Gypsy roots. When the delectable Amelia appeals to him for help, he intends to offer only friendship. But intentions are no match for the desire that blindsides them both.
But can a man who spurns tradition be tempted into that most time-honored arrangement: Marriage? Life in London society is about to get a whole lot hotter…
---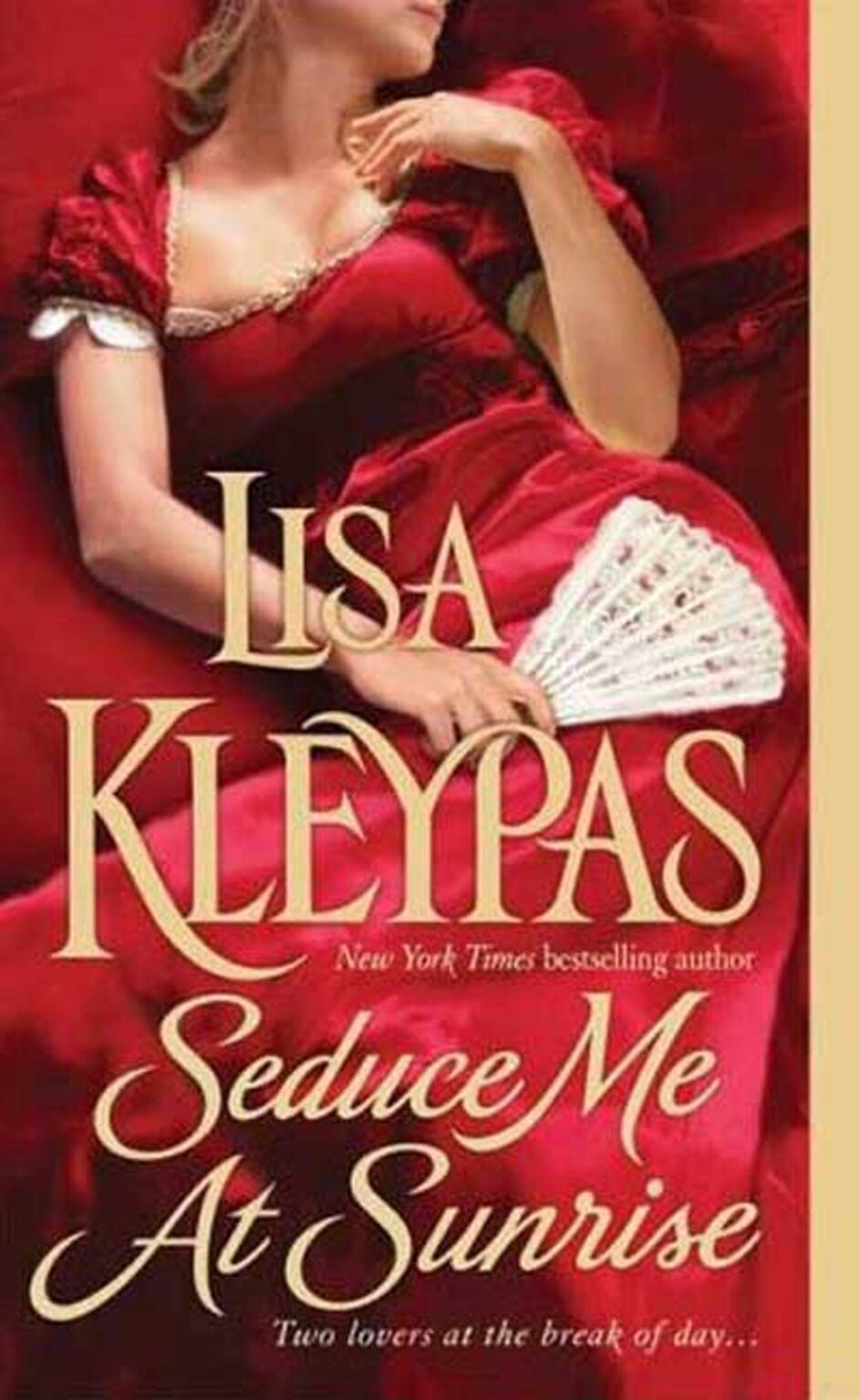 2. Seduce Me at Sunrise
Kev Merripen has longed for the beautiful, well-bred Winnifred Hathaway ever since her family rescued him from the brink of death when he was just a boy.
But this handsome Gypsy is a man of mysterious origins. He fears that the darkness of his past could crush delicate, luminous Win. So Kev refuses to submit to temptation, and before long Win is torn from him by a devastating twist of fate.
Then, Win returns to England only to find that Kev has hardened into a man who will deny love at all costs. Meantime, an attractive, seductive suitor has set his sights on Win. It's now or never for Kev to make his move.
But first, he must confront a dangerous secret about his destiny. Or risk losing the only woman he has lived for…
---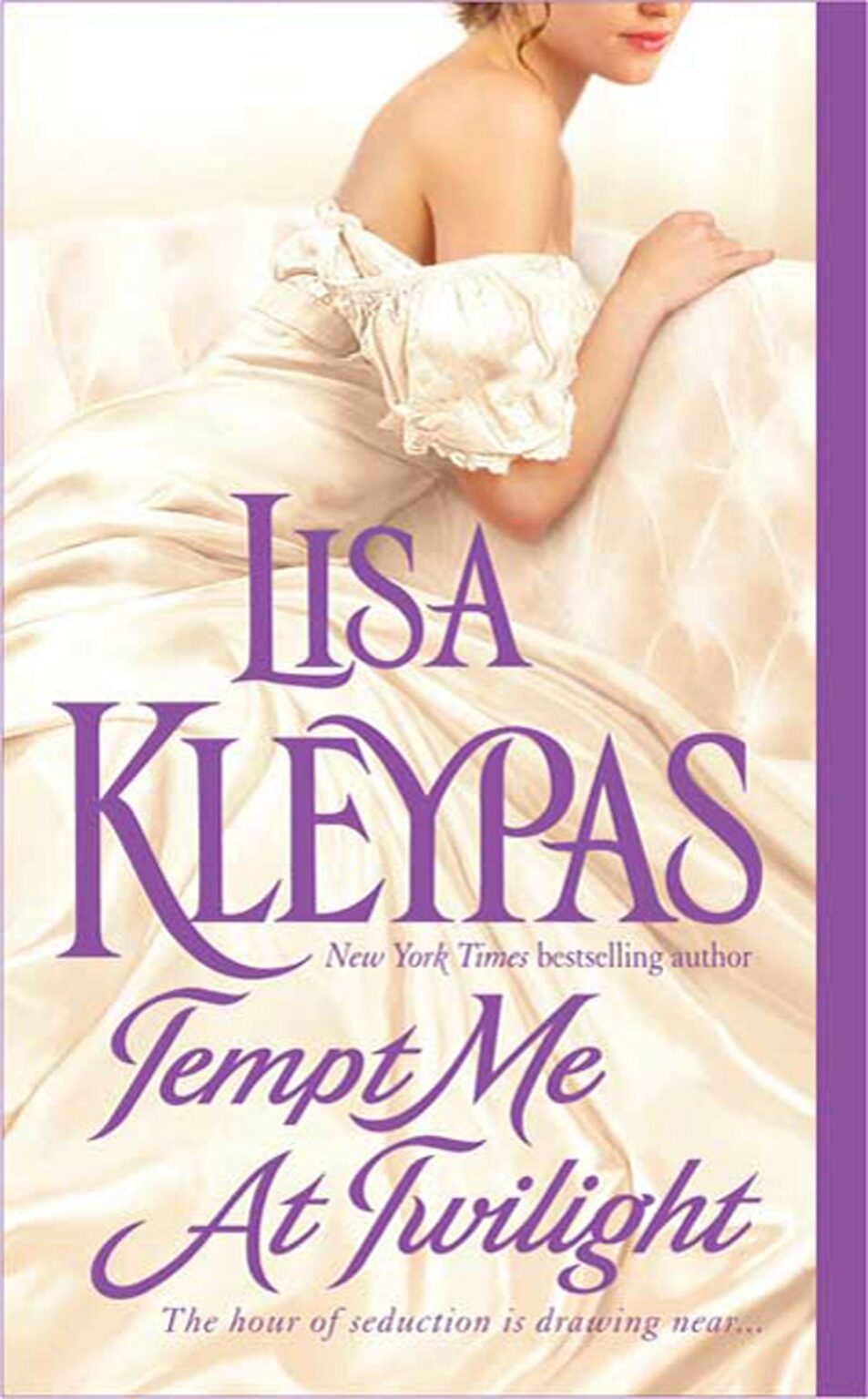 3. Tempt Me at Twilight
Poppy Hathaway loves her unconventional family, though she longs for normalcy. Then fate leads to a meeting with Harry Rutledge, an enigmatic hotel owner and inventor with wealth, power, and a dangerous hidden life.
When their flirtation compromises her own reputation, Poppy shocks everyone by accepting his proposal. Only to find that her new husband offers his passion, but not his trust. Harry was willing to do anything to win Poppy — except to open his heart.
All his life, he has held the world at arm's length, but the sharp, beguiling Poppy demands to be his wife in every way that matters. Still, as desire grows between them, an enemy lurks in the shadows. Now if Harry wants to keep Poppy by his side, he must forge a true union of body and soul, once and for all…
---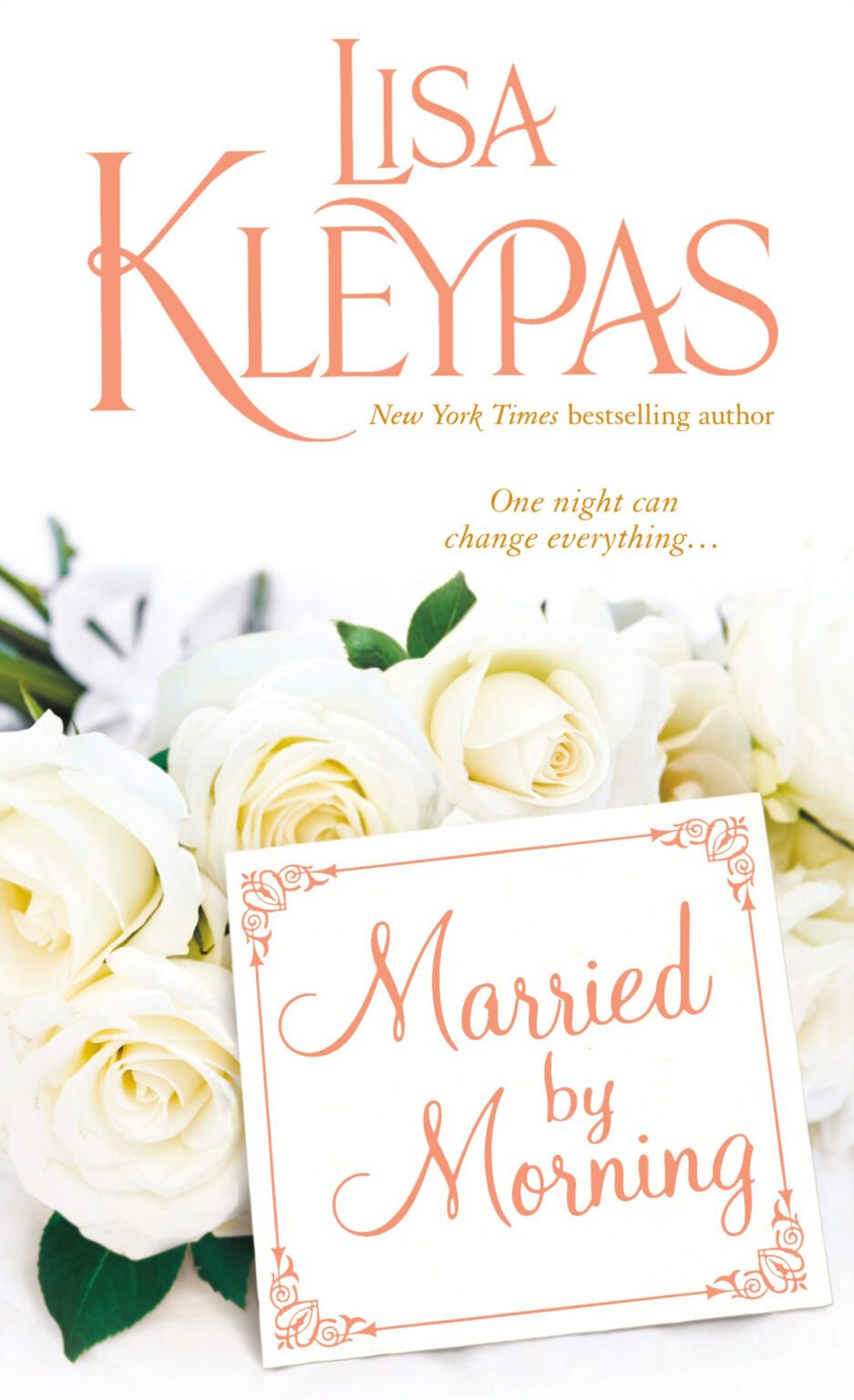 4. Married By Morning
For two years, Catherine Marks has been a paid companion to the Hathaway sisters — a pleasant position, with one caveat. Her charges' older brother, Leo Hathaway, is thoroughly exasperating.
Cat can hardly believe that their constant arguing could mask a mutual attraction. But when one quarrel ends in a sudden kiss, Cat is shocked at her powerful response — and even more so when Leo proposes a dangerous liaison.
Leo must marry and produce an heir within a year to save his family home. Meanwhile, Catherine's respectable demeanor hides a secret that would utterly destroy her.
But to Leo, Cat is intriguing and infernally tempting, even to a man resolved never to love again. The danger Cat tried to outrun is about to separate them forever. Unless two wary lovers can find a way to banish the shadows and give in to their desires…
---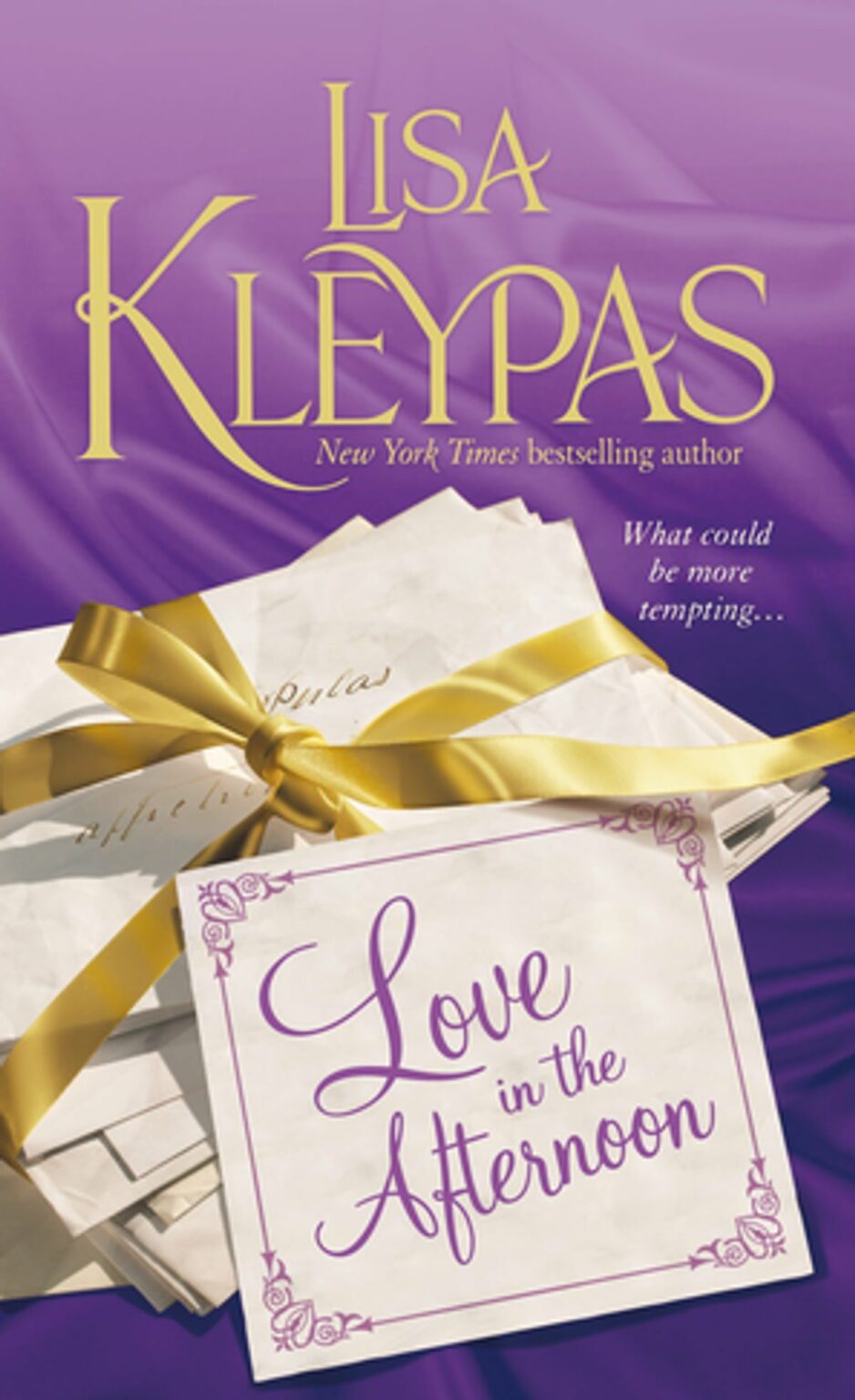 5. Love in the Afternoon
As a lover of animals and nature, Beatrix Hathaway has always been more comfortable outdoors than in the ballroom. Even though she participated in the London season in the past, the classic beauty and free-spirited Beatrix has never been swept away or seriously courted.
She has resigned herself to the fate of never finding love. But has the time come for the most unconventional of the Hathaway sisters to settle for an ordinary man — just to avoid spinsterhood?
Captain Christopher Phelan is a handsome, daring soldier who plans to marry Beatrix's friend, the vivacious flirt Prudence Mercer, when he returns from fighting abroad. But, as he explains in his letters to Pru, life on the battlefield has darkened his soul — and it's becoming clear that Christopher won't come back as the same man.
When Beatrix learns of Pru's disappointment, she decides to help by concocting Pru's letters to Christopher for her. Soon the correspondence between Beatrix and Christopher develops into something fulfilling and deep. When Christopher comes home, he's determined to claim the woman he loves.
What began as Beatrix's innocent deception has resulted in the agony of unfulfilled love — and a passion that can't be denied.
---
Final thoughts on Lisa Kleypas books in order
Lisa Kleypas found her calling when she published her debut at such a young age. She is a must-read historical romance author for any fans of the genre and, fortunately for new readers, has a wealth of books in her bibliography to binge.
More Romance Author Resources