If you would like to learn more about how to read the Diana Gabaldon books in order, this ultimate guide will compile all of her titles.
Diana Gabaldon's Outlander books are full of time travel and turmoil, but in addition to the historical romance of Claire and Jamie, Gabaldon has also written a handful of novels about the secondary character Lord John Grey. These spin-off stories are just as evocative of the era and scenery that Gabaldon has become known for, with a dash of mystery added in.
Who is Diana Gabaldon?
Diana Gabaldon is the #1 New York Times bestselling author of the Outlander books. In addition to the main nine books within the Outlander series, Gabaldon has also written half a dozen short stories, a spin-off series with books and more short stories, and works of non-fiction.
Before she became an award-winning author, and arguably a household name with the successful adaptation of her works, Diana Gabaldon was a university professor for a dozen years. She holds a bachelor's degree in zoology, a master's degree in marine biology, a PhD in quantitative behavioural ecology, and an honorary degree as a Doctor of Humane Letters.
While she was still a professor Gabaldon began freelancing. She first wrote technical writing as well as comic-book scripts for Disney. Then she began writing the Outlander series and a few short years later quit her job at the university to pursue writing full-time.
As of January 2022, her books are published in 38 languages and sold in 114 countries. Gabaldon is also a co-producer and advisor for the hit Outlander TV show starring Sam Heughan as Jamie and Caitriona Balfe as Claire. There are six seasons available to stream.
Gabaldon currently lives in Arizona with her husband Douglas Watkins. They have three adult children, and two grandchildren.
Diana Gabaldon Books in Order
Outlander Series
Diana Gabaldon's debut novel marked the beginning of a successful career as an author. The majority of her bibliography remains Outlander works or pieces related to this world and its characters. If you would like to learn more about this series check out our dedicated Outlander books in order article.
The first book, Outlander, had a working title of Cross Stitch initially, which was its title in the UK. It is a play on the phrase "a stitch in time" but the title became Outlander for the US publication and that has become the far more recognized title.
A Fugitive Green will be published as a standalone e-book on July 26, 2022. It is currently available in the Outlander collection Seven Stones to Stand or Fall.
Outlander Collections
Gabaldon has also published two Outlander collections. These bind-ups feature short stories and novellas from the overarching Outlander world, so tales about Lord John Grey are included in these collections. A list of which stories are in each edition are further down in the summary section.
Unfortunately, A Trail of Fire is currently out of print, but you may be able to find second-hand copies.
A Trail of Fire (2012)
Lord John Grey Series
Next up in the list of Diana Gabaldon books in order is the Lord John Grey series. This is a spin-off series to Outlander featuring an important minor character, Lord John, who has grown in popularity with his dedicated stories. These books and short stories can be read any time after Voyager, the third main Outlander book.
There is no time travel within this series and the books are structured similar to a traditional historical mystery.
Lord John Grey Short Stories and Novellas
In addition to the above novels, Diana Gabaldon has also written a handful of short stories about Lord John Grey. This is actually how this spin-off series about the character got its start as Gabaldon wrote Lord John and the Hell-Fire Club first for an anthology.
Complete Lord John Grey Series in Chronological Order
As well, if you've already read the above books and stories, here is the chronological order for the the Lord John Grey spin-off series.
Diana Gabaldon Books in Order: Non-Fiction
If you are a massive fan of Outlander and want to know more about the process and behind the scenes, Diana Gabaldon's non-fiction books may be of interest to you. She has published two companion books to her Outlander novels, a writing guide for how she writes her steamier scenes, and, in true 2010s fashion, there is a companion coloring book.
Diana Gabaldon Books in Order: Anthologies
Many of the Outlander and Lord John Grey short stories listed above were first featured in anthologies. Diana Gabaldon has contributed to many over the course of her career.
A notable exception to her Outlander portfolio is the short story "Dirty Scottsdale" in the 2009 anthology Phoenix Noir. This is the debut short story about Tom Kolodzi, which Gabaldon has been teasing for years. It falls within the contemporary crime genre.
MatchUp
Diana Gabaldon has also collaborated with fellow author Steve Berry in a short story for The MatchUp Collective. This short story features Gabaldon's beloved Jamie Fraser teaming up with Steve Berry's Cotton Malone.
Past Prologue (2019)
Summary of Diana Gabaldon Books in Order
As previously mentioned, this summary section will take a closer look at a few of the Diana Gabaldon books in order. In addition to the Outlander collections, the Lord John Grey books begin this list of summaries. If you have not read the Outlander books previously, the below summaries will contain spoilers for characters within the series.
---
Lord Grey Series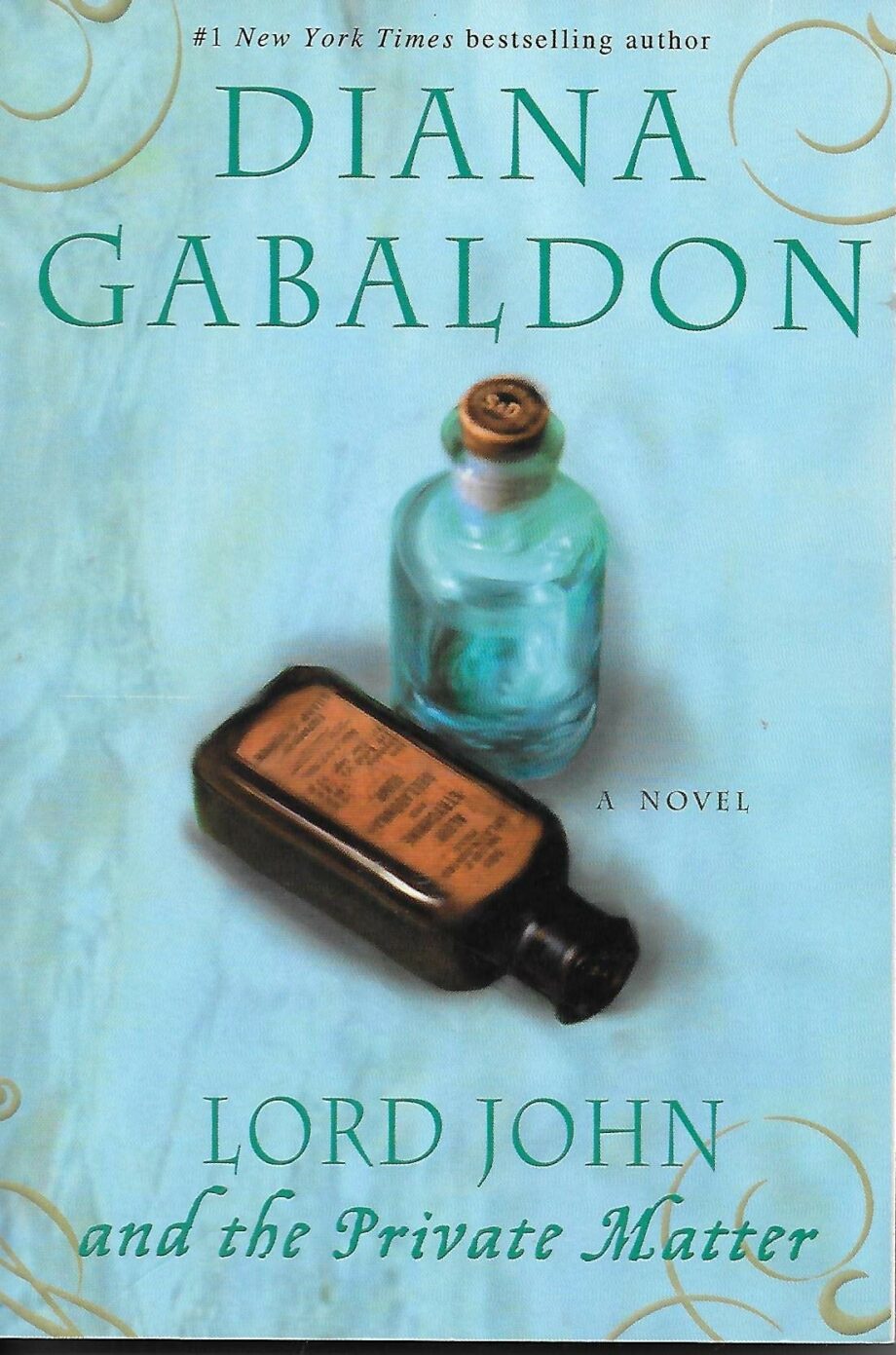 1. Lord John and the Private Matter
With the character of Lord John Grey, Diana Gabaldon peels back the curtain on her Outlander series to reveal more of this world through the setting of eighteenth-century London. It is a seething anthill of nobility and rabble peopled by soldiers and spies, whores and dukes. Great Britain is battling France for supremacy on three continents — and life is good for a soldier.
The story begins on a clear morning in mid-June 1757, as Lord John Grey emerges from London's Beefsteak Club, his mind is in a turmoil. That's because, a nobleman and a high-ranking officer in His Majesty's Army, Grey has just witnessed something shocking.
But his efforts to avoid a scandal that might destroy his family are interrupted by something still more urgent. The Crown appoints him to investigate the brutal murder of a comrade in arms, who may have been a traitor.
Obliged to pursue two inquiries at once, Major Grey finds himself ensnared in a web of treachery and betrayal that touches every stratum of English society — and threatens all he holds dear.
From the bawdy houses of London's night-world to the stately drawing rooms of the nobility, and from the blood of a murdered corpse to the thundering seas ruled by the majestic fleet of the East India Company, Lord John pursues the elusive trails of a vanishing footman and a woman in green velvet, who may hold the key to everything — or nothing.
---
2. Lord John and the Brotherhood of the Blade
In 1758, in the heart of the Seven Years' War, Britain fights by the side of Prussia in the Rhineland. But for Lord John and his titled brother Hal, the battlefield will be a welcome respite from the torturous mystery that burns poisonously in their family's history. Seventeen years earlier, Lord John's late father, the Duke of Pardloe, was found dead, a pistol in his hand and accusations of his role as a Jacobite agent staining forever a family's honor.
Now unlaid ghosts from the past are stirring. Lord John's brother has mysteriously received a page of their late father's missing diary. Someone is taunting the Grey family with secrets from the grave.
But Hal, with secrets of his own, refuses to pursue the matter and orders his brother to do likewise. Frustrated, John turns to a man who has been both his prisoner and his confessor: The Scottish Jacobite James Fraser.
Fraser can tell many secrets, and withhold many others. But war, a forbidden affair, and Fraser's own secrets will complicate Lord John's quest. Until James Fraser yields the missing piece of an astounding puzzle, and Lord John, caught between his courage and his conscience, must decide whether his family's honor is worth his life.
---
3. Lord John and the Hand of Devils
Lord John and the Hand of Devils is a collection of three Lord John stories: Lord John and the Hell-Fire Club, Lord John and the Succubus, and, lastly, Lord John and the Haunted Soldier.
The first, Lord John and the Hell-Fire Club, is where Lord John's spin-off all begin. Gabaldon initially wrote this short story for Past Poisons, edited by Maxim Jakubowski, which has since gone out of print. However, this story about Lord John investigating the death of a red-haired man in London before getting mixed up in the affairs of Sir Francis Dashwood and his notorious Hell-Fire Club is now available in this bind-up.
Next is the story of the Succubus which sees Lord John acting as an English liaison to the Imperial Fifth Regiment of Hanoverian Foot in the town of Gundwitz during the Seven Years' War. There he is drawn into investigating a series of mysterious deaths among the German and English soldiers.
The local rumor is that a succubus is to blame, but Grey chooses logic and reason over superstition. He pursues a line of inquiry into the deaths of an English private and a Hanoverian soldier, as well as the involvement of the nearby gypsy population and a local saint by the name of Orgevald. Grey must also contend with his increasingly ambiguous relationship with Stephan von Namtzen, as well as the unwanted attentions of a Prussian princess.
Finally, the story of the Haunted Soldier follows the events from June in Brotherhood of the Blade as it takes place in November 1758. The surviving members of the gun crew manning the cannon "Tom Pilchard" at Crefeld are brought before a board of inquiry, including Lord John Grey.
---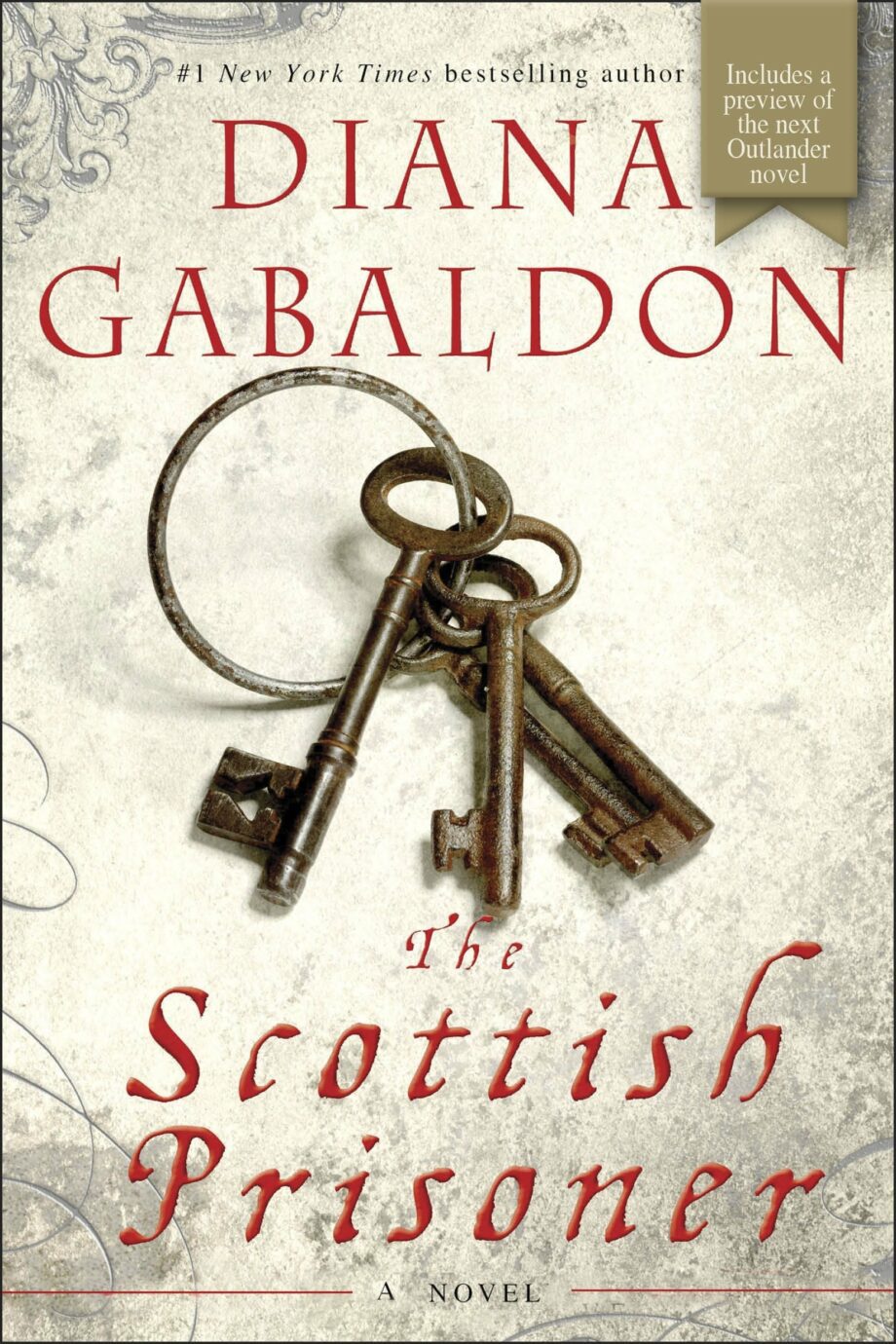 4. The Scottish Prisoner
The final full-length Lord John Grey novel is a masterpiece of epic history, wicked deceit, and scores that can only be settled in blood.
The Scottish Prisoner takes place in London, 1760. For Jamie Fraser, paroled prisoner-of-war, life is coming apart at the seams. In the remote Lake District, where he's close enough to the son he cannot claim as his own, Jamie's quiet existence is interrupted first by dreams of his lost wife, then by the appearance of an erstwhile comrade still fighting to rally the Irish.
But Jamie has sworn off politics, fighting, and war. Until Lord John Grey shows up with a summons that will take him away from everything he loves — again.
That's because Lord John is in possession of explosive documents that expose a damning case of corruption against a British officer. But they also hint at a more insidious danger. Soon Lord John and Jamie are unwilling companions on the road to Ireland, a country whose dark castles hold dreadful secrets, and whose bogs hide the bones of the dead.
---
Outlander Collections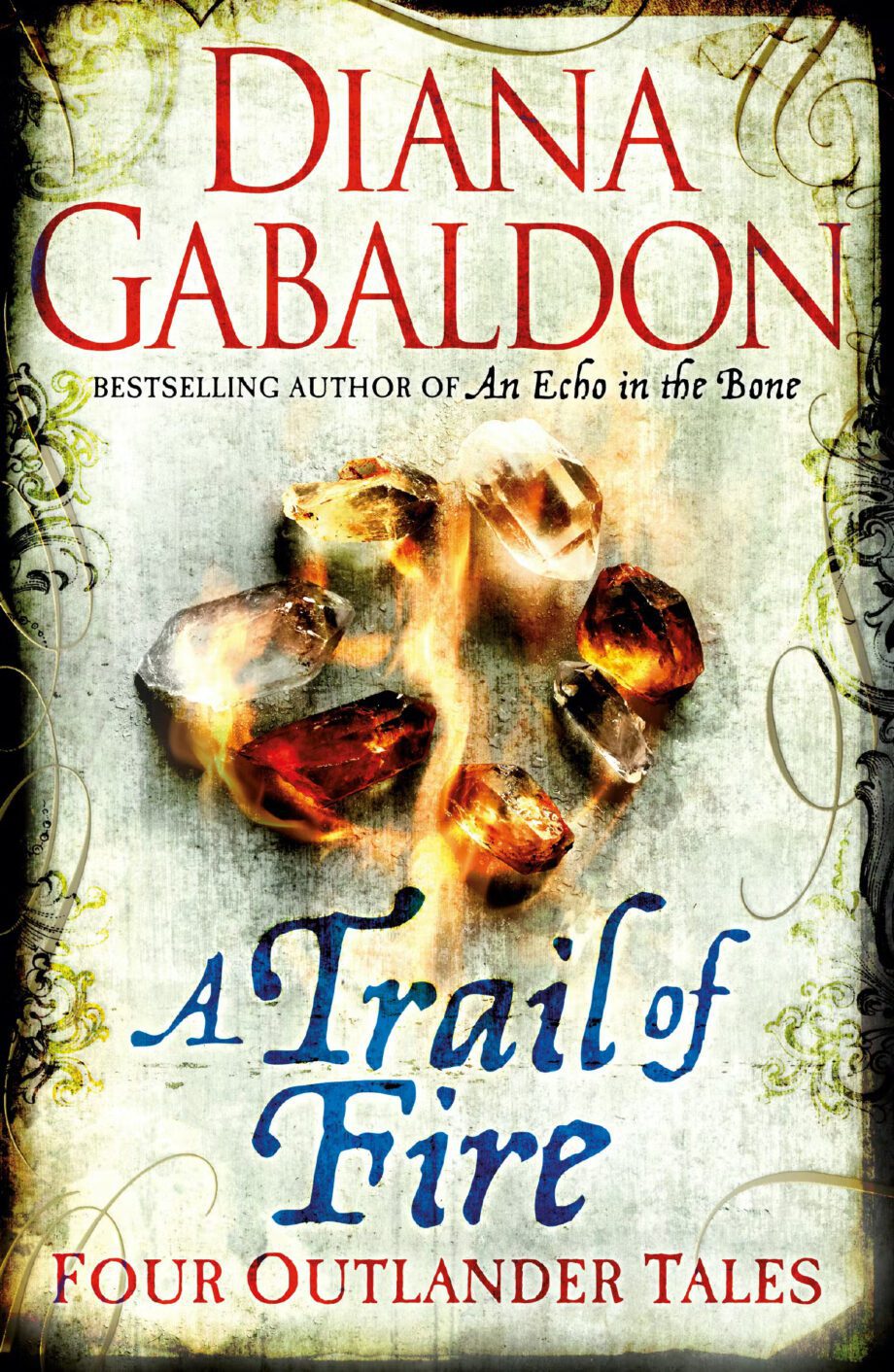 1. A Trail of Fire
This collection features four Outlander tales.
The first is Lord John and the Plague of the Zombies. Chronologically, this takes place after the last full-length Lord John Grey novel, The Scottish Prisoner. In this short story Lord John is posted to Jamaica to assist the Governor as he faces a most unusual kind of uprising among the colony's slave population.
Next is The Space Between which is about Jamie Fraser's step-daughter Joan, who is on her way to an abbey in Paris to become a nun. But along the way she meets the Comte St Germain, a wealthy French aristocrat who is rumoured to deal in the occult. She suddenly discovers that her destiny lies on a quite different path.
The third short story included is another Lord John Grey tale: The Custom of the Army. In this story Lord John has been summoned as a witness to a court martial unfolding in the wilds of Acadia. Only, once he is there, he finds himself playing a crucial role in the Battle of Québec.
Finally, the fourth story is A Lead on the Wind of All Hallows. Jerry MacKenzie, a Second World War Spitfire pilot, crashes near a stone circle and wakes up in the eighteenth century. Can the strange man he meets — who impossibly seems to know him — help him return to his wife and baby son before a terrible fate overtakes them?
---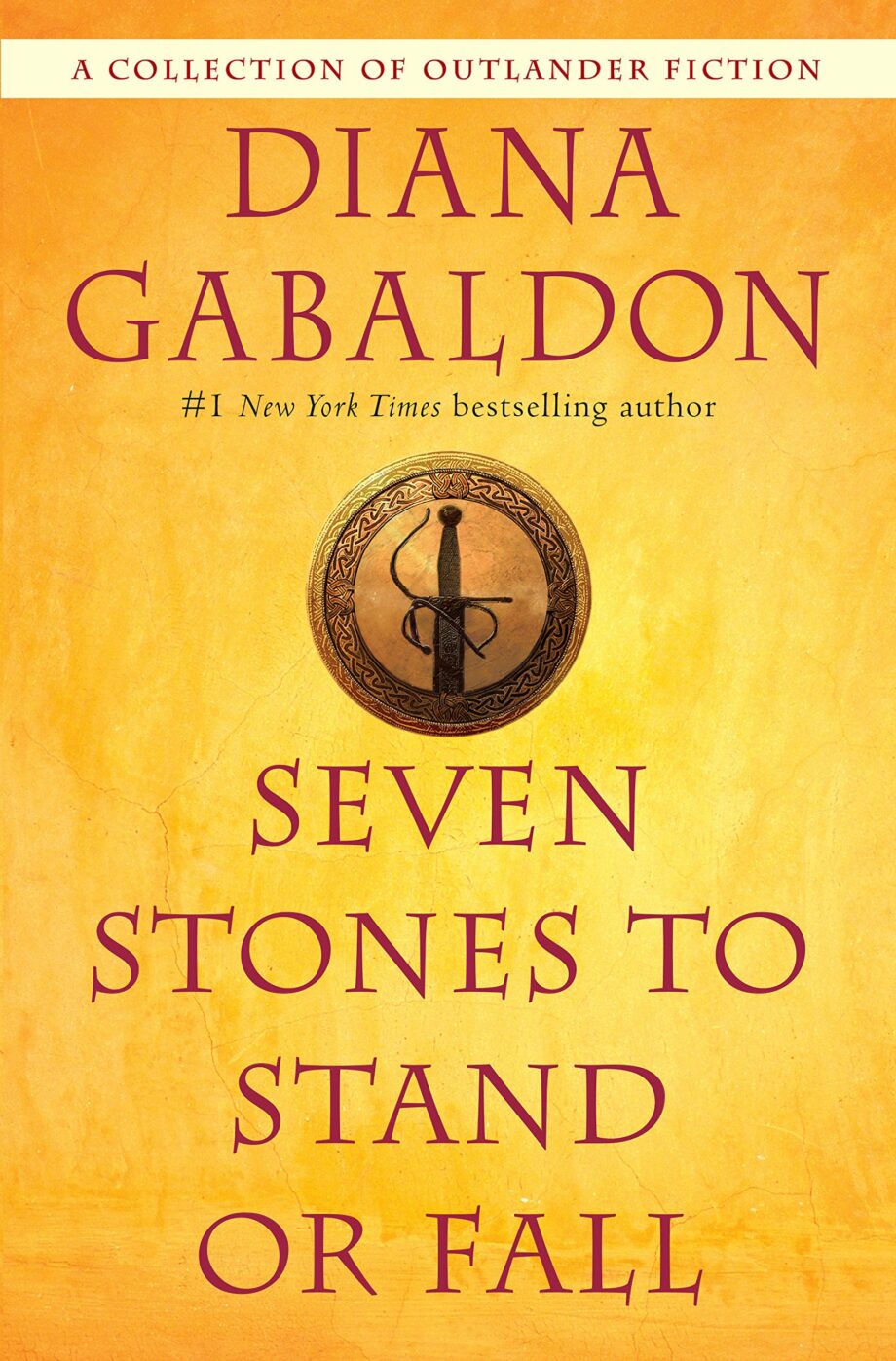 2. Seven Stones to Stand or Fall
This Outlander collection contains seven stories from the main series and its spin-off Lord John Grey series.
Of the seven stories in this bind-up, five were previously published. Those titles are The Custom of the Army, The Space Between, A Plague of Zombies, A Leaf on the Wind of All Hallows, and Virgins. However, the final two stories — A Fugitive Green and Besieged — were written specifically for this collection.
A Fugitive Green tells the story of Minnie and Lord John Grey's elder brother, Hal. Minnie Rennie is a 17-year-old apprentice dealer in rare books. She is sent from Paris to England by her father to obtain incunabula and medieval books of devotion — as well as whatever secrets of political intrigue or finance may come to hand in the process.
In the course of her business, though, Minnie meets Harold Grey, the newly-widowed and alarmingly deranged Duke of Pardloe, and things Fall Out.
Finally, the last story, Besieged, finds Lord John anticipating a voyage home to England after his brief stint as military Governor of Jamaica. Instead, however, he finds himself on his way to Cuba. It is there that the British Navy is preparing to lay siege to Havana — and it is also where the Dowager Duchess of Pardloe, John's mother, is a guest and potential hostage of Governor Juan de Prado.
---
Final thoughts on Diana Gabaldon books in order
Diana Gabaldon is a fan favorite for her time-traveling love story of Jamie and Claire. But she has also expanded the Outlander world over the years with many short stories and novellas. Her more mystery-focused stories concerning Lord John Grey have been welcome additions to this world.
Have you read the Diana Gabaldon books in order? Let us know in the comments below.
Looking for more books in order?
Check out this article about the Julia Quinn books in order.