If you're looking for a list of all the Steve Berry books in order, then it's likely you're a fan of history, thrillers, and deeply guarded secrets. While his path to authorship was not all smooth sailing, Berry has become an international fan favorite with his historical crime thriller novels.
Keep reading to find out more about his popular Cotton Malone series, standalones, and all other works.
About Steve Berry
History is a focal point in all of his writing. In each book Berry identifies an interesting element from the past and links it together with relevant events in the present. It's a challenge, but one he takes great pride in.
History, and historical preservation, is a great passion of both Berry and his wife, Elizabeth. So much so, that they established the History Matters foundation in 2009. It has raised more than $2 million for historical preservation to date.
In addition to a historical theme, Berry's novels often take place in international settings. Berry also frequently travels to the places he writes about as part of his extensive research. Rome, Paris, London, and Washington D.C. are just a few of the places that appear in his books.
Some of the authors Berry enjoys reading include Dan Brown, Clive Cussler, Lee Child, and David Baldacci.
He was born and raised in Georgia, and now resides in Florida with his wife and family.
Steve Berry Books in Order
Cotton Malone Books
But now let's dive into the Steve Berry books in order. We'll start off with Berry's most popular work, the Cotton Malone series.
Each book is a standalone so it's not necessary to read all the Steve Berry books in order. However, it is recommended that you read the Cotton Malone books in publication order as his background information builds a little bit in each story.
If you would like a full list of books that includes the novellas and short stories, check out our full guide to all the Cotton Malone books in order.
Luke Daniels Books (w/ Grant Blackwood)
The 9th Man (2023)
Steve Berry Standalone Books in Order
Steve Berry has also written a handful of standalones, including three which predate the inception of Cotton Malone. Here are those standalone books and two upcoming releases.
Steve Berry Books in Order: Cassiopeia Vitt Adventure Series
The Cotton Malone series has also inspired a spin-off series: the Cassiopeia Vitt Adventure series. Cassiopeia is a supporting character to Cotton Malone in his titular series.
The Balkan Escape, while the first Cassiopeia story, is also a prequel to The Emperor's Tomb. As well, the novellas marked below with an asterisk were written in collaboration with M.J. Rose.
Steve Berry Books in Order: Other Short Stories and Novellas
In addition to the short stories and novellas already mentioned, Steve Berry has written a few more. Those works are listed here, but are often included as bonus material in his full-length books or in anthologies.
The Devil's Bones is a collaboration effort written with James Rollins for an anthology. Past Prologue was also written in collaboration, but with Diana Gabaldon. It is a crossover between her Outlander world and Berry's world of Cotton Malone.
Steve Berry Books in Order: Anthologies
Finally, Steve Berry has been featured in three anthologies. Two of the below books include short stories that already feature in lists above.
First Thrills (2010)
FaceOff (2014)
MatchUp (2017)
A Summary of Steve Berry Books in Order
Now that we've listed out all the Steve Berry books in order, let's take a closer look at his standalone novels.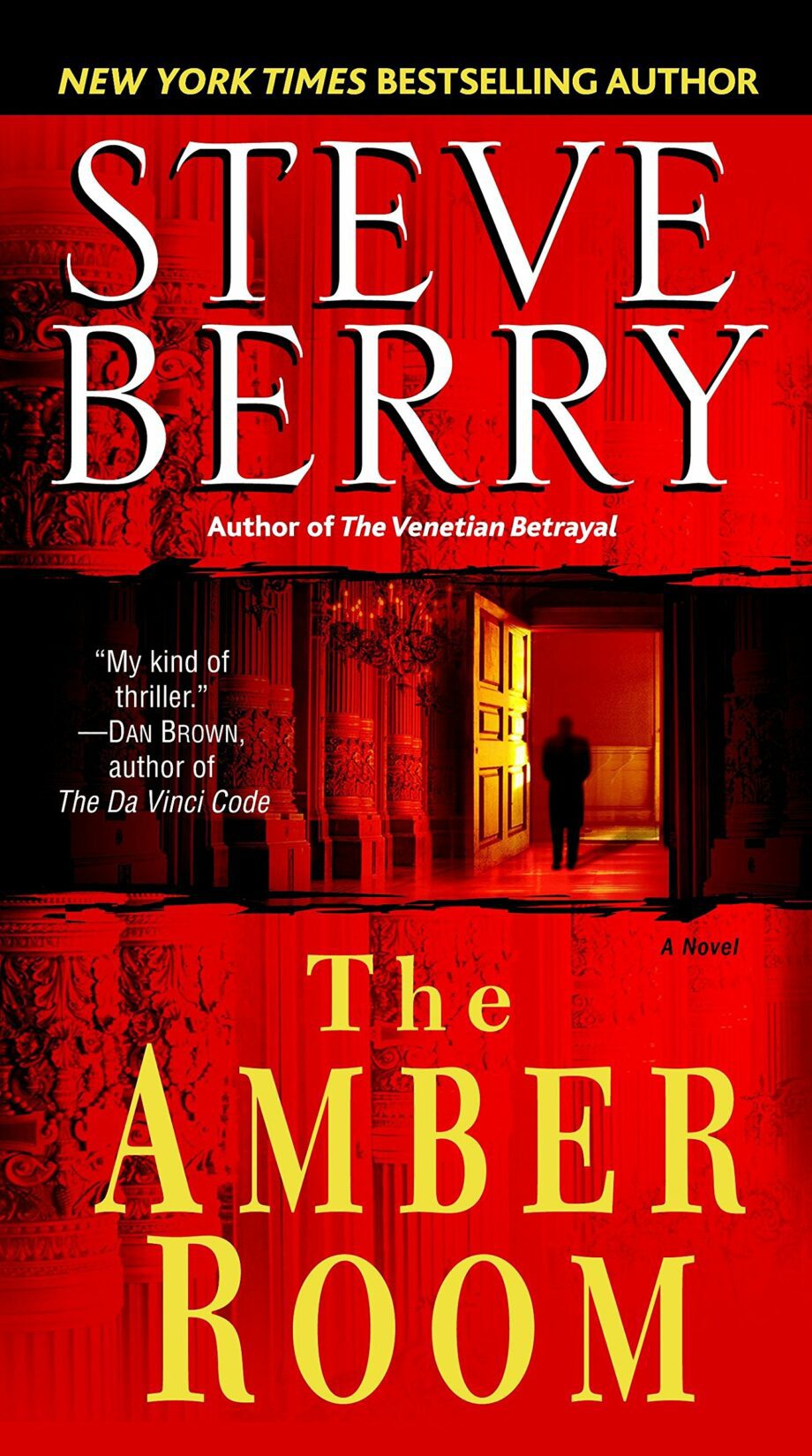 1. The Amber Room
Atlanta judge Rachel Cutler loves her job and her kids, but her life takes a dark turn when her father dies under strange circumstances, leaving behind clues to a secret about one of the greatest treasures ever made by man.
Forged of the exquisite gem, the Amber Room inexplicably disappeared sometime during World War II. Determined to solve its mysteries, Rachel takes off for Germany with her ex-husband, Paul, close behind.
Before long, they're in over their heads. Locked into a treacherous game with professional killers, Rachel and Paul find themselves on a collision course with the forces of greed, power, and history itself.
---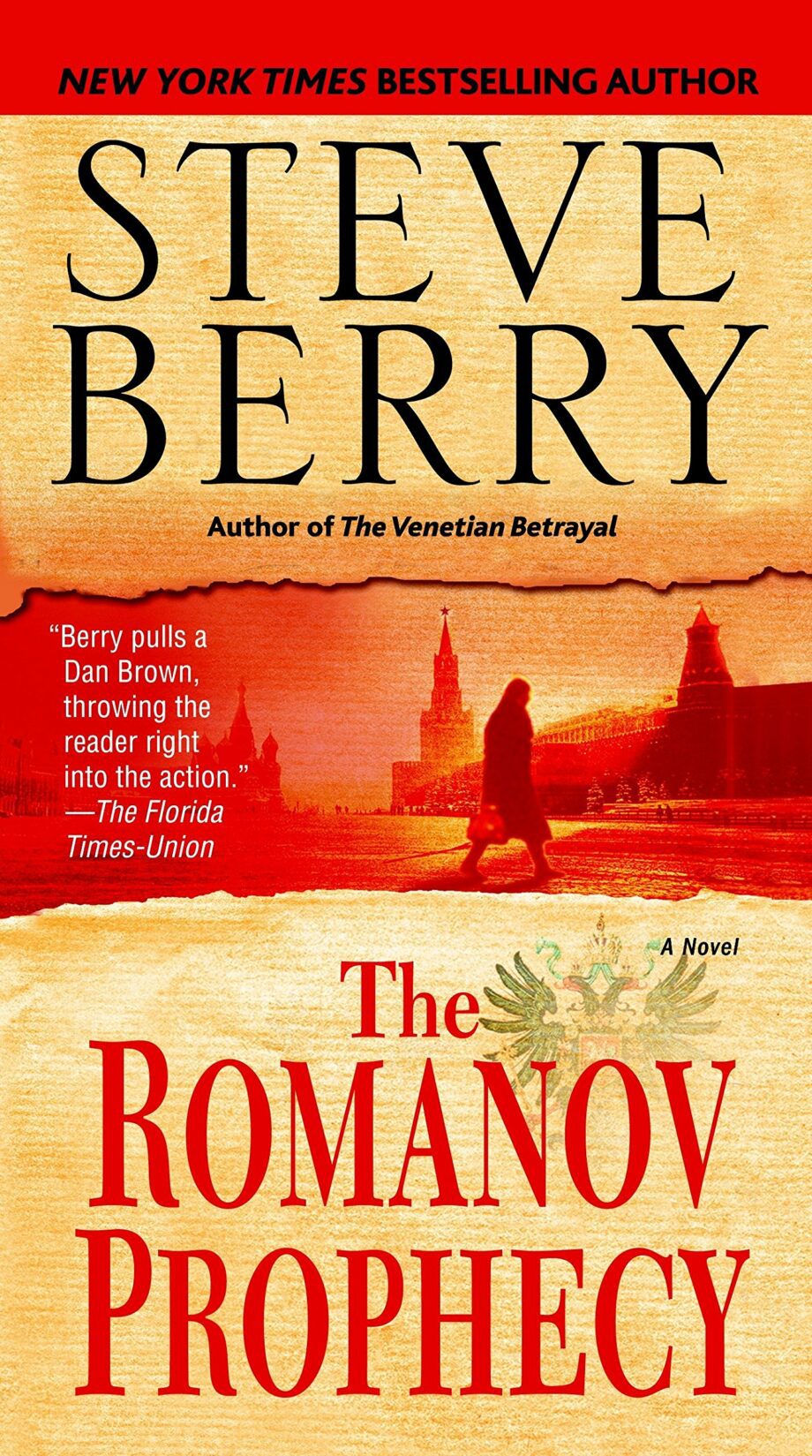 2. The Romanov Prophecy
Ekaterinburg, Russia: July 16, 1918. Ten months have passed since Nicholas II's reign was cut short by revolutionaries. Tonight, the White Army advances on the town where the Tsar and his family are being held captive by the Bolsheviks. Nicholas dares to hope for salvation. Instead, the Romanovs are coldly and methodically executed.
Moscow: Present Day. Atlanta lawyer Miles Lord, fluent in Russian and well versed in the country's history, is thrilled to be in Moscow on the eve of such a momentous event. After the fall of Communism and a succession of weak governments, the Russian people have voted to bring back the monarchy.
The new tsar will be chosen from the distant relatives of Nicholas II by a specially appointed commission, and Miles' job is to perform a background check on the Tsarist candidate favored by a powerful group of Western businessmen. But research quickly becomes the least of Miles' concerns when he is nearly killed by gunmen on a city plaza.
Suddenly Miles is racing across continents, shadowed by nefarious henchmen. At first, his only question is why people are pursuing him. But after a strange conversation with a mysterious Russian, who steers Miles toward the writings of Rasputin, he becomes desperate to know more–most important, what really happened to the family of Russia's last tsar?
---
3. The Third Secret
Explosive in both its pace and its revelations, The Third Secret is a remarkable international thriller. Bestselling author Steve Berry tackles some of the most controversial ideas of our time in a breakneck journey through the history of the Church and the future of religion.
Fatima, Portugal, 1917: The Virgin Mary appears to three peasant children, sharing with them three secrets, two of which are soon revealed to the world. The third secret is sealed away in the Vatican, read only by popes, and not disclosed until the year 2000.
When revealed, its quizzical tone and anticlimactic nature leave many faithful wondering if the Church has truly unveiled all of the Virgin Mary's words–or if a message far more important has been left in the shadows.
Vatican City, present day: Papal secretary Father Colin Michener is concerned for the Pope. Night after restless night, Pope Clement XV enters the Vatican's Riserva, the special archive open only to popes, where the Church's most clandestine and controversial documents are stored.
Though unsure of the details, Michener knows that the Pope' s distress stems from the revelations of Fatima.
Equally concerned, but not out of any sense of compassion, is Alberto Cardinal Valendrea, the Vatican's Secretary of State,. Valendrea desperately covets the papacy, having narrowly lost out to Clement at the last conclave. Now the Pope's interest in Fatima threatens to uncover a shocking ancient truth that Valendrea has kept to himself for many years.
---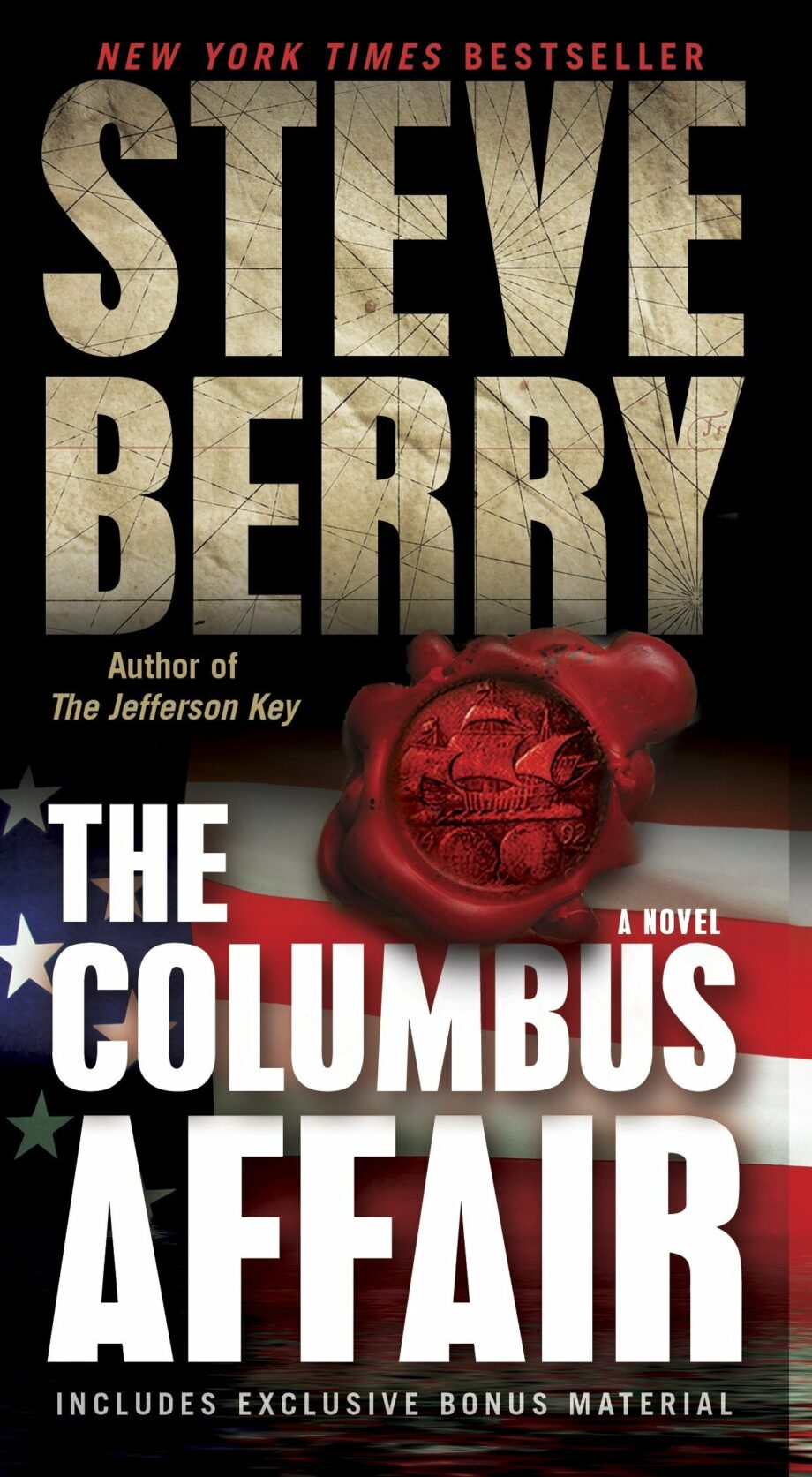 4. The Columbus Affair
A family's secret, a ruthless fanatic, and a covert arm of the American government—all are linked by a single puzzling possibility:

What if everything we know about the discovery of America was a lie? What if that lie was designed to hide the secret of why Columbus sailed in 1492? And what if that 500-year-old secret could violently reshape the modern political world?
Pulitzer Prize–winning investigative journalist Tom Sagan has written hard-hitting articles from hot spots around the world. But when one of his stories from the Middle East is exposed as a fraud, his professional reputation crashes and burns.
Now he lives in virtual exile—haunted by bad decisions and a shocking truth he can never prove: that his downfall was a deliberate act of sabotage by an unknown enemy. But before Sagan can end his torment with the squeeze of a trigger, fate intervenes in the form of an enigmatic stranger.
This stranger forces Sagan to act—and his actions attract the attention of the Magellan Billet, a top-secret corps of the United States Justice Department that deals with America's most sensitive investigations.
Sagan suddenly finds himself caught in an international incident, the repercussions of which will shudder not only Washington, D.C., but also Jerusalem.
---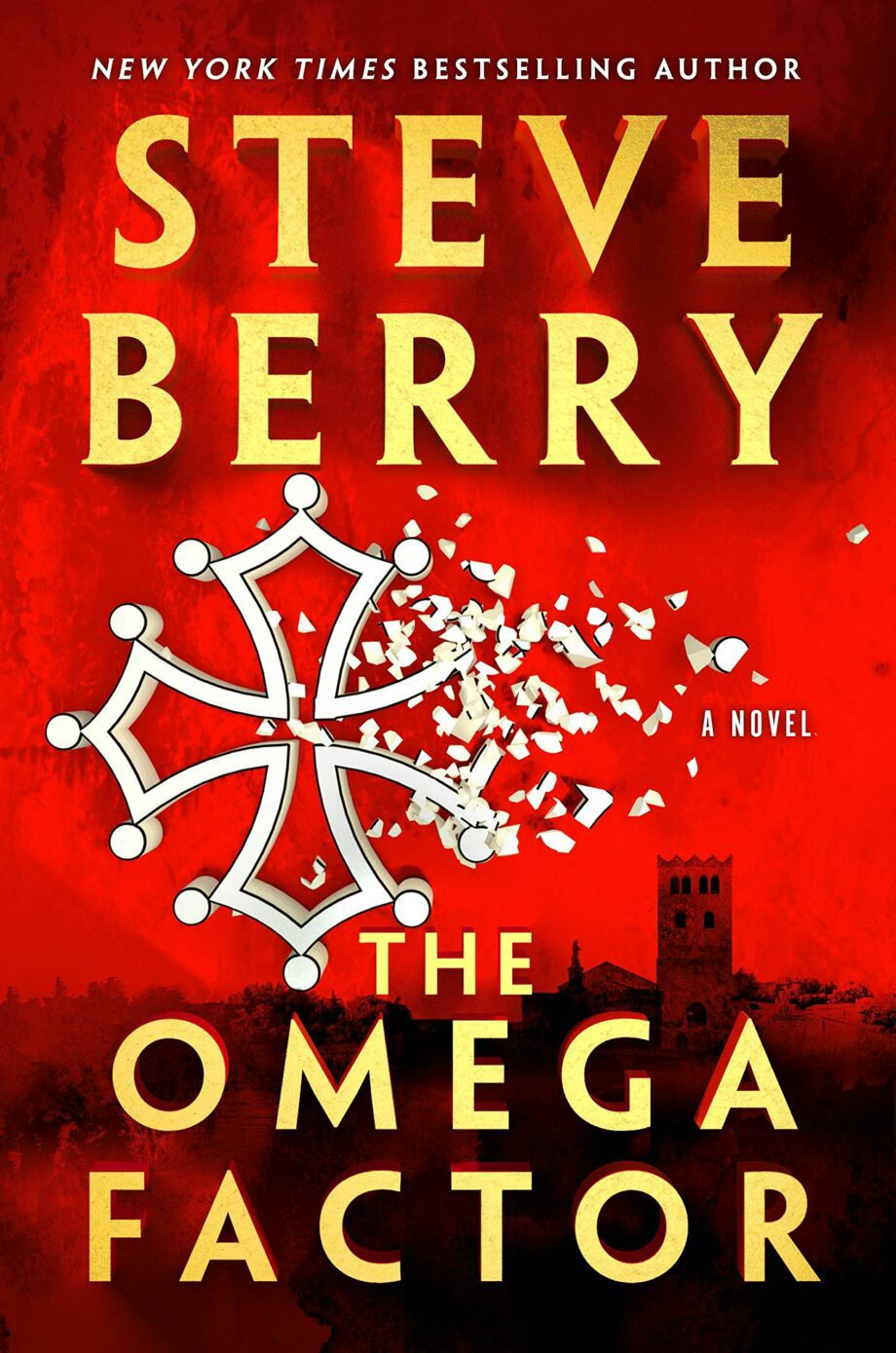 5. The Omega Factor
The Ghent Altarpiece is the most violated work of art in the world. Thirteen times it has been vandalized, dismantled, or stolen. Why? What secrets does it hold?

Enter UNESCO investigator, Nicholas Lee, who works for the United Nations' Cultural Liaison and Investigative Office (CLIO). Nick's job is to protect the world's cultural artifacts—anything and everything from countless lesser-known objects to national treasures.
When Nick travels to Belgium for a visit with a woman from his past, he unwittingly stumbles on the trail of a legendary panel from the Ghent Altarpiece, stolen in 1934 under cover of night and never seen since. Soon Nick is plunged into a bitter conflict, one that has been simmering for nearly two thousand years.
On one side is the Maidens of Saint-Michael, les Vautours—the Vultures—a secret order of nuns and the guardians of a great truth. Pitted against them is the Vatican, which has wanted for centuries to both find and possess what the nuns guard.
Because of Nick the maidens have finally been exposed, their secret placed in dire jeopardy—a vulnerability that the Vatican swiftly moves to exploit utilizing an ambitious cardinal and a corrupt archbishop, both with agendas of their own.
From the tranquil canals of Ghent, to the towering bastions of Carcassonne, and finally into an ancient abbey high in the French Pyrenees, Nick Lee must confront a modern-day religious crusade intent on eliminating a shocking truth from humanity's past. Success or failure—life and death—all turn on the Omega Factor.
---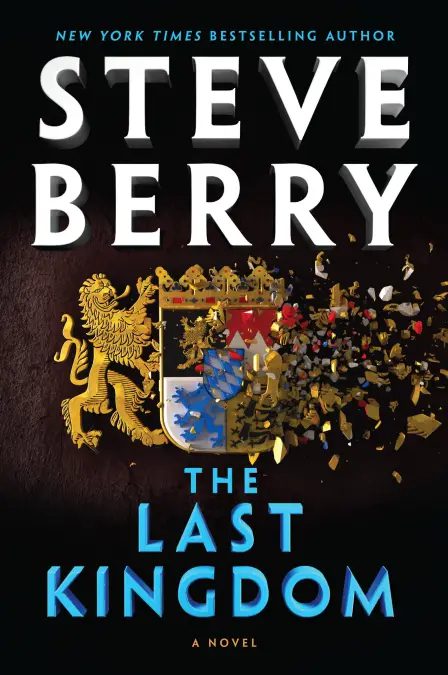 6. The Last Kingdom
King Ludwig II of Bavaria was an enigmatic figure who was deposed in 1886, mysteriously drowning three days later. Eccentric to the point of madness, history tells us that in the years before he died Ludwig engaged in a worldwide search for a new kingdom, one separate, apart, and in lieu of Bavaria. A place he could retreat into and rule as he wished. But a question remains: did he succeed?
Enter Cotton Malone. After many months, Malone's protégé, Luke Daniels, has managed to infiltrate a renegade group intent on winning Bavarian independence from Germany.
Daniels has also managed to gain the trust of the prince of Bavaria, a frustrated second son intent on eliminating his brother, the duke, and restoring the Wittelsbach monarchy, only now with him as king.
Everything hinges on a 19th century deed which proves that Ludwig's long-rumored search bore fruit–legal title to lands that Germany, China, and the United States all now want, only for vastly different reasons.
In a race across Bavaria for clues hidden in Ludwig's three fairytale castles–Neuschwanstein, Linderhof and Herrenchiemsee–Malone and Daniels battle an ever-growing list of deadly adversaries, all intent on finding the last kingdom.
---
Final thoughts on Steve Berry books in order
If you enjoy reading thrillers set on an international stage, uncovering lost historical secrets, and full of action, then you will likely enjoy reading the Steve Berry books in order. We hope this list of all his books will be your ultimate guide on where to begin, or revisit, your Steve Berry reading journey.
Have you read the Steve Berry books in order? Let us know in the comments below.
Looking for more books in order?
Check out this list of Gabriel Allon books in order.