Daniel Silva's prose is often described as seductive with riveting twists and turns. His most popular series is Gabriel Allon, which he describes as international intrigue, but if you're a fan of spy thrillers, you will be sure to enjoy his writing. If you're looking to find out more about his longest series, keep reading to find out how to read the Gabriel Allon books in order.
Gabriel Allon Books in Order
It is relatively simple to read the Gabriel Allon books in the right order, as the publication and chronological order are the same. This is the recommended reading order for the series. This will allow you to understand the full background of Allon's character without spoilers from previous books.
The Gabriel Allon books progress in a linear fashion, building upon the previous for character development and exploration. If you're primarily interested in the mystery, you can pick up any book in the series and read it to your satisfaction. However, Silva says on his website that fans who do this will want to go back and start from the beginning to properly get to know Gabriel Allon.
Is there a Gabriel Allon adaptation?
Good things come to those await, especially if you ask Daniel Silva about the adaptation of his Gabriel Allon books. In his announcement post, Silva said he always wanted to wait for the right partner, and he found that in MGM Television.
MGM Television acquired the rights to Silva's Allon series back in 2017. Unfortunately, not much more has become public knowledge since that announcement. However, Silva has said on his website that newsletter subscribers and social media followers will be the first to know of new developments, such as casting decisions.
Silva and his wife Jamie Gangel will be executive producers on the show.
Who is Gabriel Allon?
Of the 26 books Daniel Silva has written, Gabriel Allon features as the main character in 23 of them. Since the first book, The Kill Artist, in 2000, there has been a new Allon book almost every year.
Gabriel Allon is a Sabra, a Jewish person born in Palestine, and raised primarily by his mother. While she does not talk about her past very much, it is known that she survived the Holocaust. Allon's first language is German, he can also fluently speak English, Hebrew, Italian, and French, and passably speak good Arabic and Spanish.
Allon is a ruthless character willing to do whatever is necessary. A former Israeli secret spy, Allon begins the series reeling from a significant loss and in the depths of his grief.
He is pursuing his passion of art, a family trait, through art restoration and creating a global name for himself in the field. But the claws of his past dig deep and he is drawn back into the field of espionage time and time again.
About the Series
While Gabriel Allon has become Daniel Silva's longest and most popular series, that was never his intention. It took the persuasion of an intelligent editor to convince Silva to expand Allon's story after the first book.
Silva wrote The Kill Artist as a standalone. At the time Silva had doubts that any one character would keep readers enthralled for many years to come. Especially a morose, middle-aged Israeli spy amidst the anti-Israeli and anti-Semitism in the world.
Thankfully, Silva's been proven wrong and, in his own words, no one is more pleasantly surprised than him.
Silva credits the longevity and popularity of Allon to the duality of his character: Art restorer and brilliant intelligence operative. Silva says these two very different characteristics have allowed him to create unique spy novels that appeal to a wider demographic.
Another beloved aspect of Silva's novels are the settings. Silva frequently travels to the locations in which his books take place, evoking those settings beautifully.
But, when he sets down to write, Silva describes himself as a virtual hermit as he approaches deadline. He sometimes writes for 12 or 14 hours a day.
Silva also prefers to write using his favourite pencil and a yellow legal pad. He enjoys the quiet and pace of writing in longhand.
In reading this series, Silva's previous journalism profession is apparent in his handle on international affairs. He pulls inspiration from real-life events, such as political tensions, nuclear weapons, and Big Tech.
Silva supplements his ideas with an immense amount of research, but never wants research to get in the way of telling a good story.
As well, while the ideas and themes in his books are complex, Silva does not use an outline. This is much to the chagrin of his wife — his primary editor.
Who is Daniel Silva?
Daniel Silva is the bestselling author behind the popular Gabriel Allon series. If you're interested in everything he has written, you can check out this article about the Daniel Silva books in order.
Silva began his writing career as a journalist, which shines through in his books, but he knew he wanted to be a writer from a very early age. After studying journalism and landing a temporary-turned-permanent job with United Press International, Daniel Silva worked as a journalist for more than a decade.
His beat was international affairs working in Washington before covering the Middle East as a correspondent. He met his wife, Jamie Gangel, a fellow international correspondent, while covering the Iran-Iraq war. When he returned to Washington, Silva worked as an executive producer for CNN, before pursuing his dream to write a novel.
His debut, The Unlikely Spy, was published in 1997 and following its success he quit his day job to pursue writing fiction full-time. He has successfully followed up his bestselling debut with subsequent New York Times and international bestsellers. His books have been translated into more than 30 languages around the world.
A Summary of the Gabriel Allon Books in Order
Now let's dive into the books. Below you will find summaries for the first ten Gabriel Allon books in order. If you've never read this series before, proceed with caution as these summaries will contain spoilers for previous installments.
---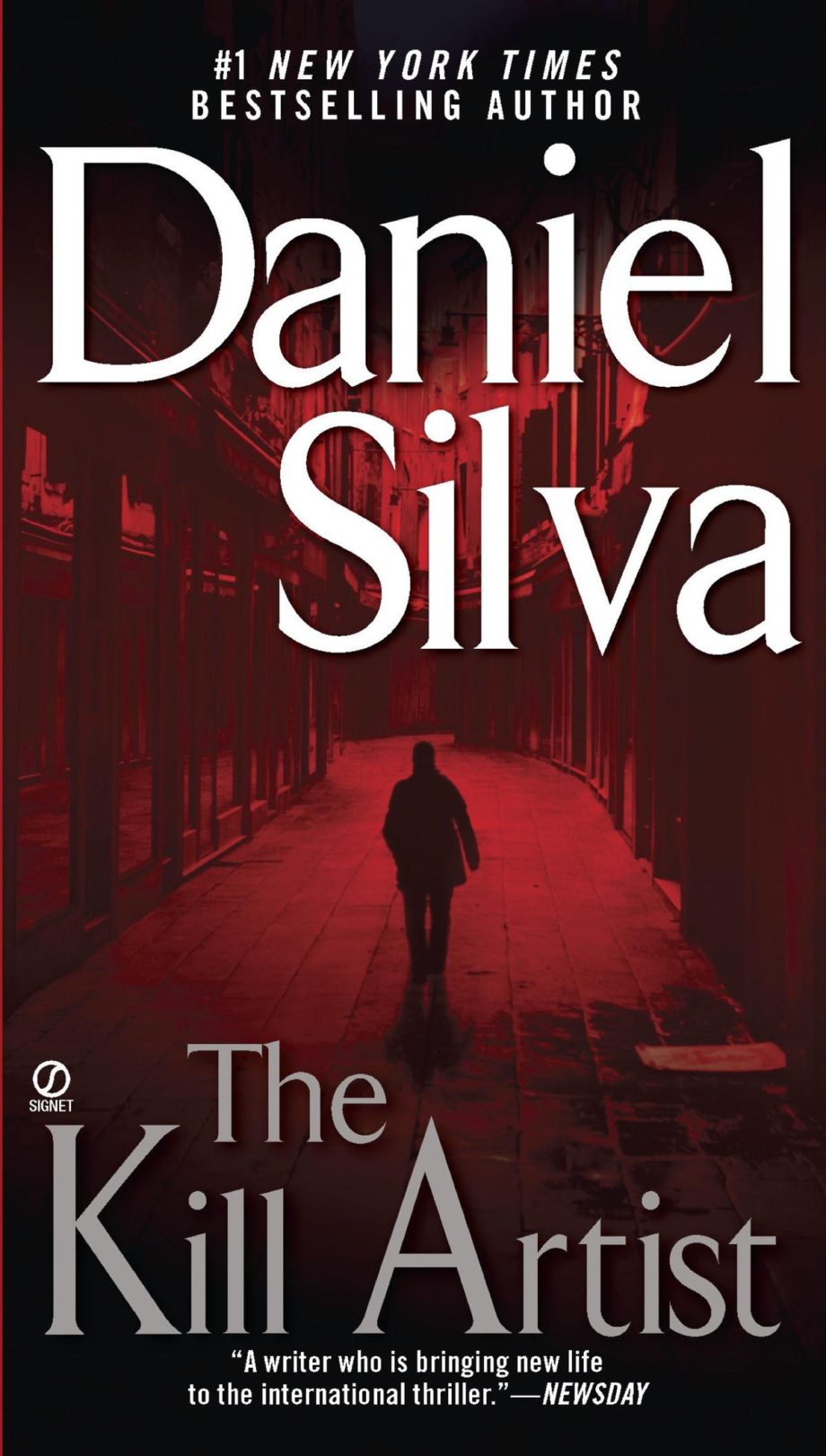 1. The Kill Artist
Once a key operative in secret Israeli-intelligence missions, Gabriel Allon is on the run from his past. He has assumed a quiet life as a meticulous restorer of priceless works of art. But now he is being called back into the game.
His new partner hides behind her own beautiful mask — as a French fashion model. Their target is a cunning terrorist on one last killing spree. A Palestinian zealot named Tariq who played a dark part in Gabriel's past.
What begins as a manhunt turns into a globe-spanning duel fueled by political intrigue and deep personal passions. In a world where secrecy and duplicity are absolute, revenge is a luxury no man can afford. And the greatest masterpiece of all.
---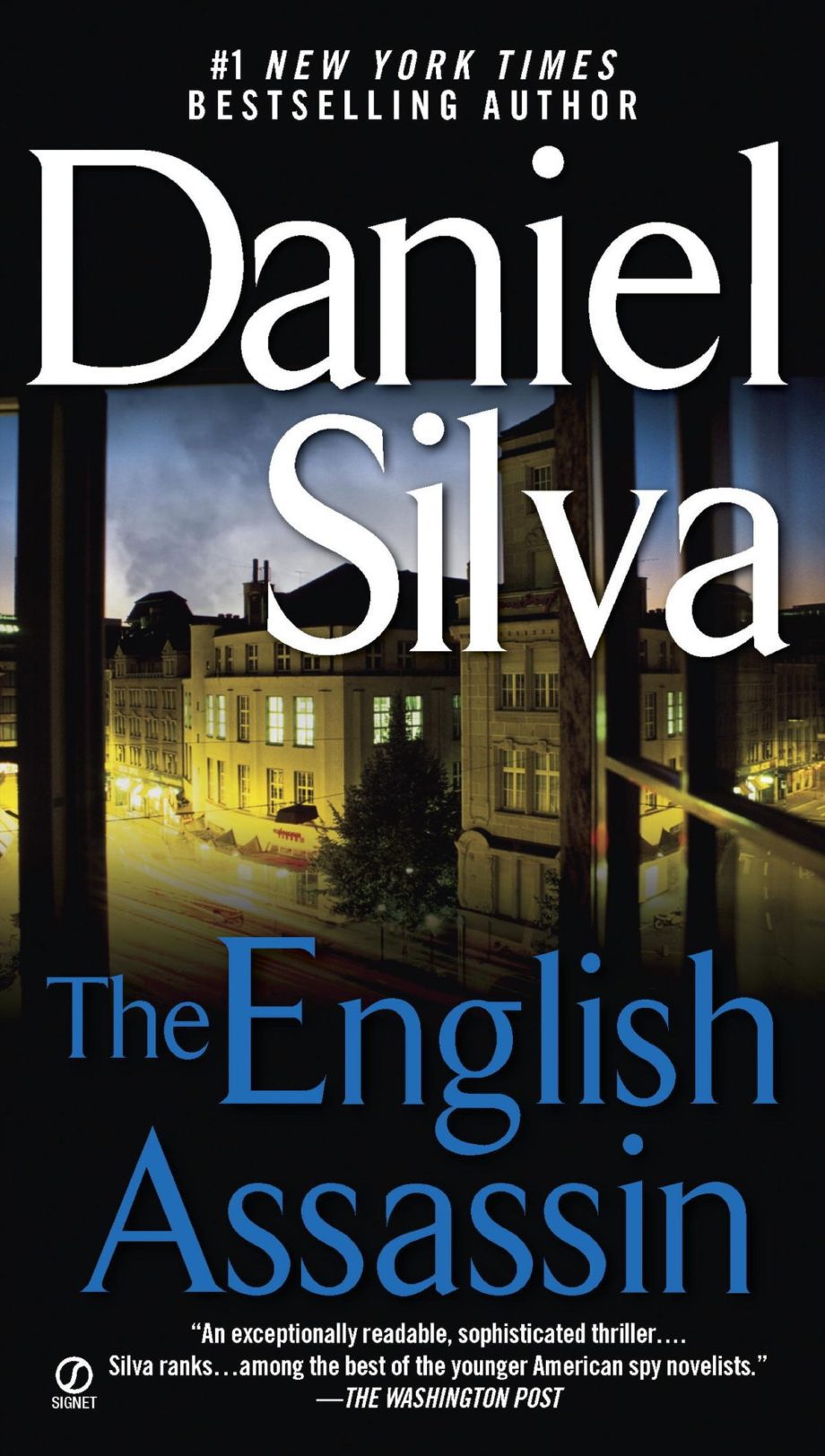 2. The English Assassin
Art restorer and occasional Israeli agent Gabriel Allon travels to Zurich, Switzerland, to restore the painting of a reclusive millionaire banker. But once there he discovers his would-be employer murdered at the foot of his Raphael.
A secret collection of priceless, illicitly gained Impressionist masterpieces is missing. Gabriel's handlers step out of the shadows to admit the truth — the collector had been silenced. Now Gabriel is put back in the high-stakes spy game, battling wits with the rogue assassin he helped to train.
---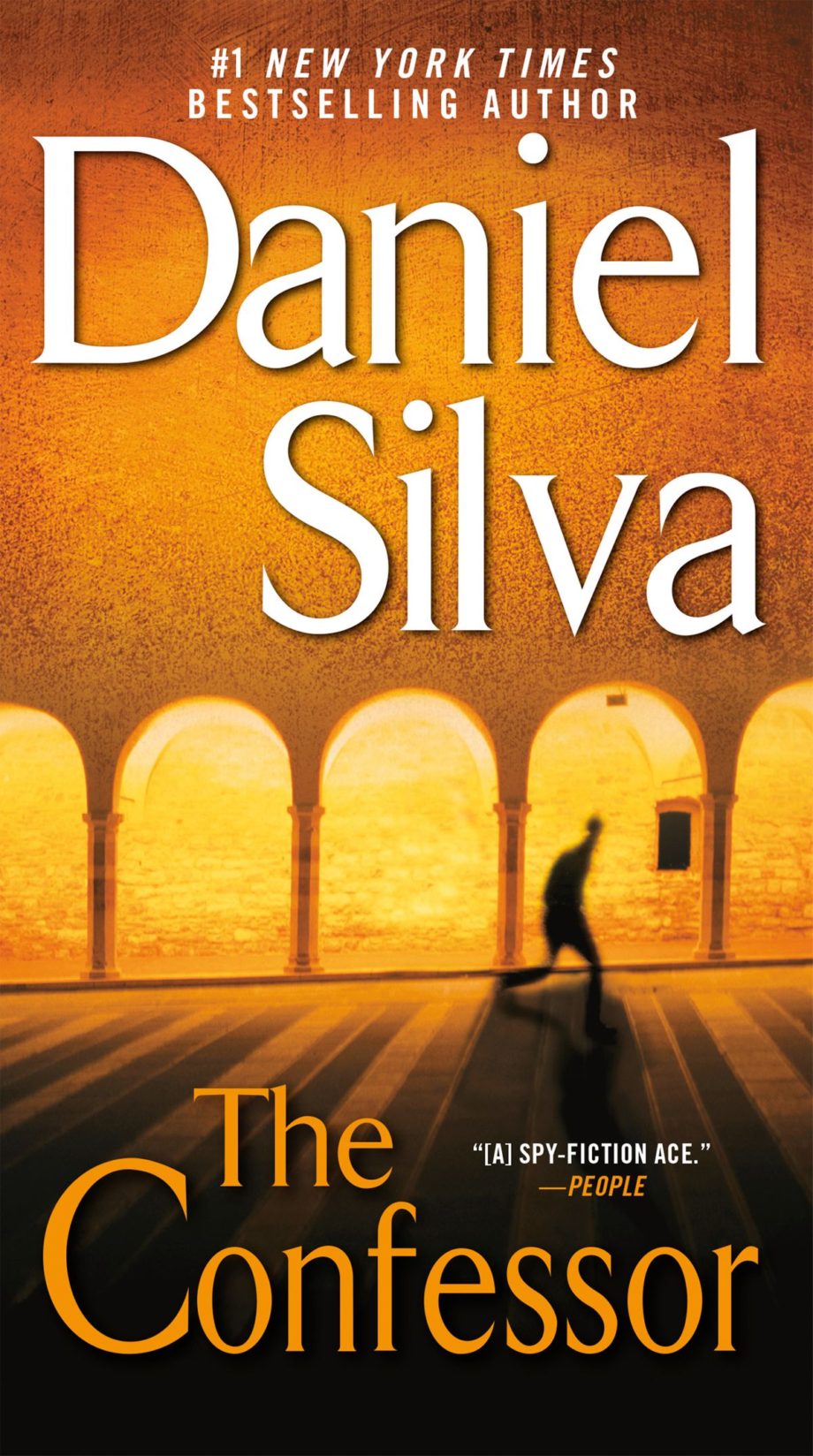 3. The Confessor
Munich: The writer Benjamin Stern entered his flat to see a man standing there, leafing through his research, and said, "Who the hell are you?" In response, the man shot him. As Stern lay dying, the gunman murmured a few words in Latin, then he gathered the writer's papers and left.
Venice: The art restorer Gabriel Allon applied a dab of paint carefully to the Bellini, then read the message thrust into his hands. Stern was dead; could he leave right away? With a sigh, the Mossad agent began to put his brushes away.
The Vatican: The priest named Pietro paced in the garden, thinking about the things he had discovered, the enemies he would make, the journey before him. Men would surely die, and he wished another could take it for him. But he knew that was not possible.
In the weeks to come, the journeys of all three men will come together, following a trail of long-buried secrets and unthinkable deeds, leaving each one forever changed. And with them, the lives of millions…
---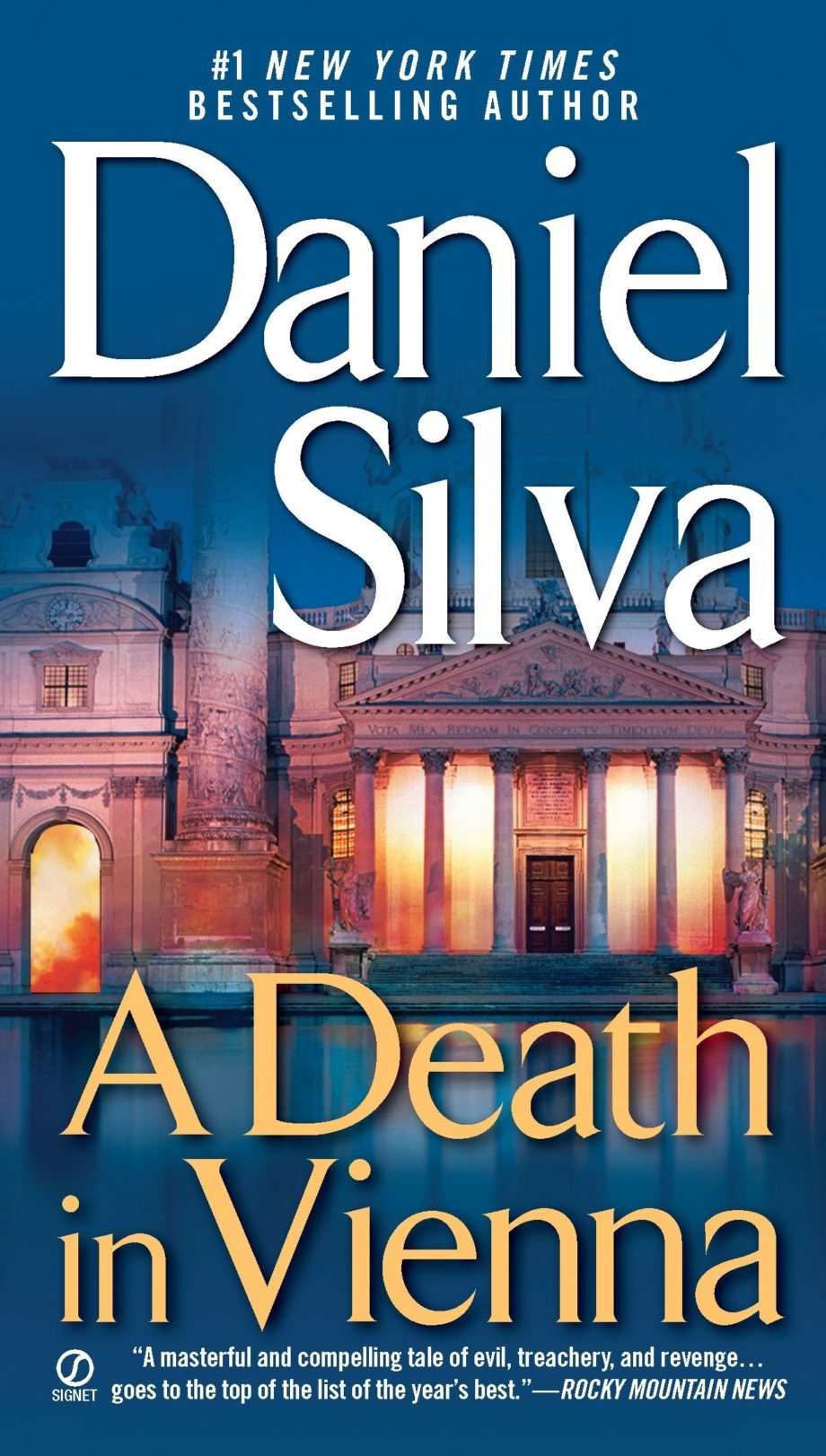 4. A Death in Vienna
I will not tell all the things I saw, I cannot. I owe this much to the dead. — The testimony of Irene Allon, March 19, 1957
Art restorer and sometime spy Gabriel Allon travels to Vienna to discover the truth behind the bombing of an old friend. But while there he encounters something that turns his world upside down.
It is a face. A face that feels hauntingly familiar, a face that chills him to the bone and sends him on an urgent hunt for more: A name, a history, a connection.
Each fact he uncovers, however, only leads to more questions; each layer he strips away reveals more layers beneath. Finally, a picture begins to emerge, but one more terrible than he could have imagined. A portrait of evil stretching across sixty years and thousands of lives and into his own personal nightmares.
Soon, the quest for one monster becomes the quest for many. And the monsters are stirring…
---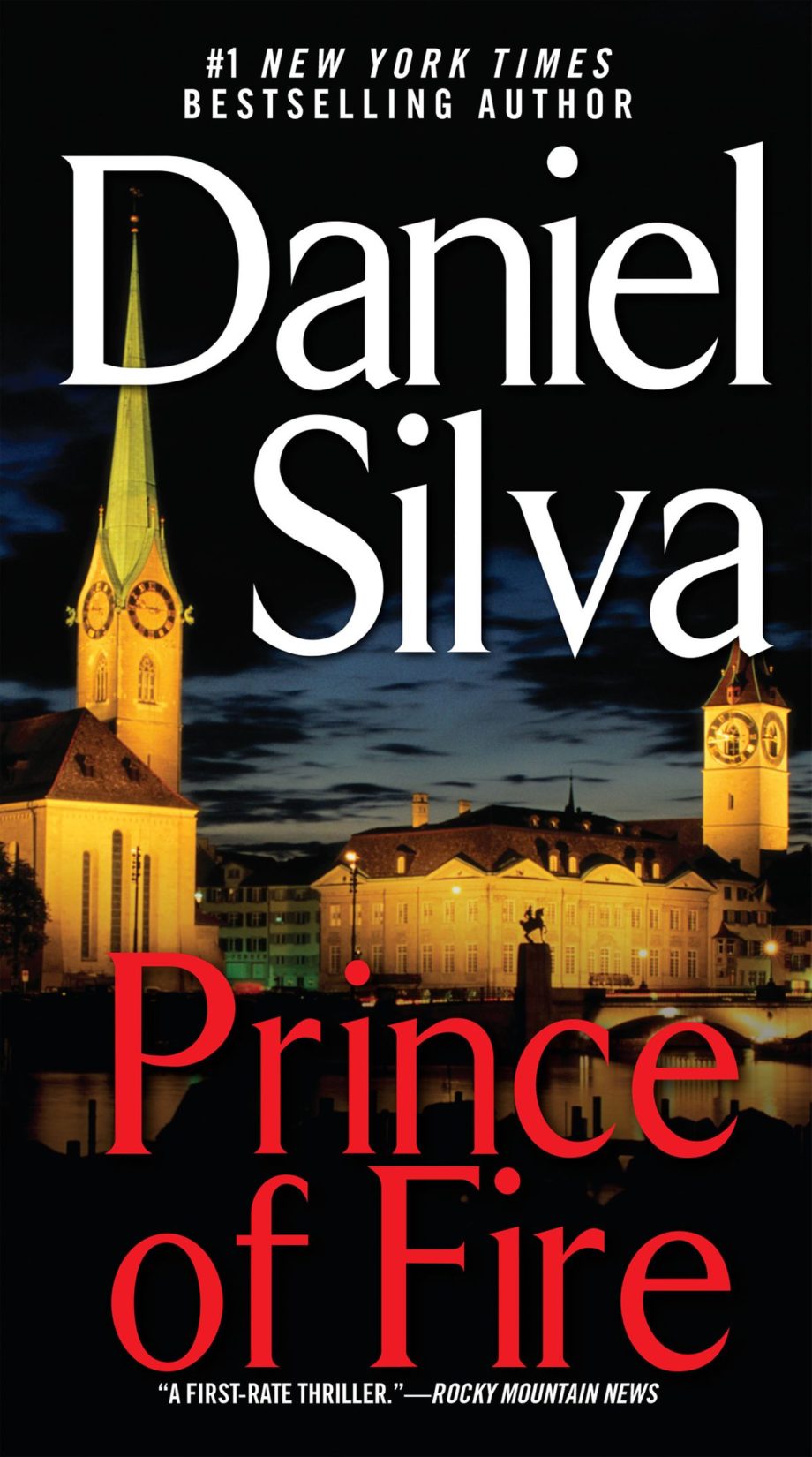 5. Prince of Fire
Gabriel Allon is back in Venice after unmasking Erich Radek, when a terrible explosion in Rome leads to a disturbing personal revelation. The existence of a dossier in terrorist hands that strips away his secrets, lays bare his history.
Hastily recalled home, drawn once more into the heart of a service he had once forsaken, Gabriel finds himself stalking an elusive master-terrorist across a landscape drenched in generations of blood. The trail turns upon itself until, finally, he can no longer be certain who is stalking whom.
And when at last the showdown comes, it will not be Gabriel alone who potentially faces destruction — for it is not his history alone at risk.
---
6. The Messenger
Allon is recovering from a grueling showdown with a Palestinian master terrorist when a figure from his past arrives in Jerusalem. Monsignor Luigi Donati is the private secretary to His Holiness Pope Paul VII, and a man as ruthless as he is intelligent. Now, however, he has come to seek Allon's help.
A young Swiss guard has been found dead in St. Peter's Basilica, and although Donati has allowed the official inquiry to determine that it is suicide, his instinct tells him that it is murder — and that his master is in grave danger. He has trusted Allon in the past, and he is the only man he trusts now.
Allon reluctantly agrees to investigate, but once he begins, he concludes that Donati has every right to be concerned. Following the trail from the heart of the Vatican to the valleys of Switzerland and beyond, he slowly unravels a conspiracy of lies and deception. An extraordinary enemy walks among them, with but one goal: The most spectacular assassination ever attempted.
---
7. The Secret Servant
When last we encountered Gabriel Allon, the master art restorer and sometime officer of Israeli intelligence, he had just prevailed in his blood-soaked duel with Saudi terrorist financier Zizi al-Bakari. Now Gabriel must once more follow orders to undertake what appears to be a routine assignment. He must travel to Amsterdam to purge the archives of a murdered Dutch terrorism analyst who also happened to be an asset of Israeli intelligence.
But once in Amsterdam, Gabriel soon discovers a conspiracy of terror festering in the city's Islamic underground. A plot that is about to explode on the other side of the English Channel, in the middle of London.
The target of this plot is Elizabeth Halton, the daughter of the American ambassador to the Court of St. James's, who is to be brutally kidnapped. Gabriel arrives seconds too late to save her. And by revealing his face to the plot's masterminds, his fate is under threat as well.
Drawn once more into the service of American intelligence, Gabriel hurls himself into a desperate search for the missing woman as the clock ticks steadily toward the hour of her execution. He will travel from Amsterdam to Germany to the very end of Denmark.
It will thrust him into an unlikely alliance with a man who has lost everything because of his devotion to Islam. It will cause him to question the morality of the tactics of his trade. And it might very well cost him his life.
---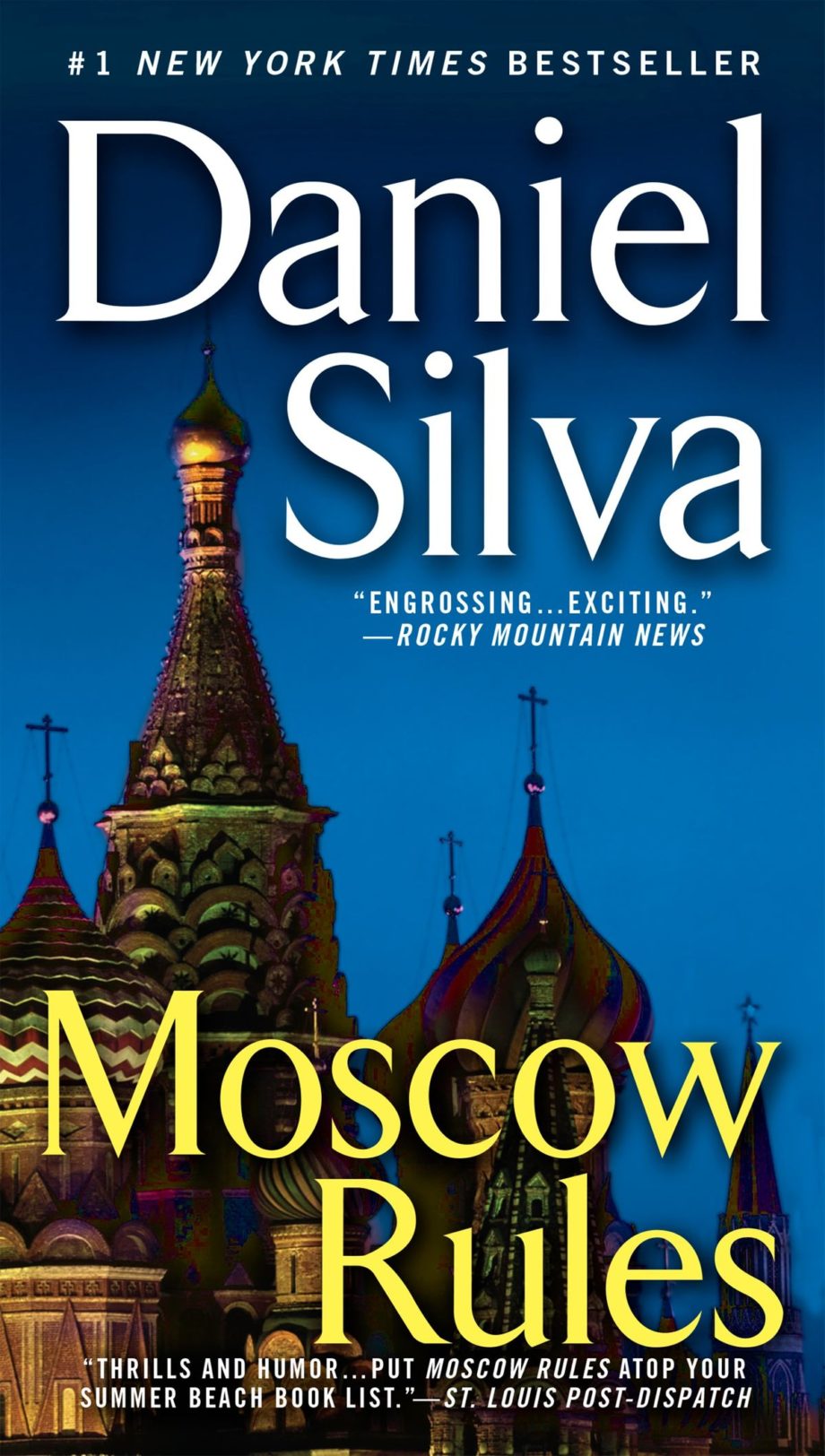 8. Moscow Rules
The violent death of a journalist leads agent turned art-restorer, Gabriel Allon, to Russia. Here he finds that in terms of spycraft, the stakes are the highest they've ever been. He's playing by "Moscow Rules" now.
It is not the grim Moscow of Soviet times, but a new Moscow, awash in oil wealth and bulletproof Bentleys. A Moscow where a new generation of Stalinists is plotting to reclaim an empire lost, and to challenge the global dominance of its old enemy, the United States.
One such man is Ivan Kharkov, a former KGB agent who has built a global investment empire on the rubble of the Soviet Union. Hidden within that empire is a lucrative and deadly business. Kharkov is an arms dealer — and he is about to deliver Russia's most sophisticated weapons to al-Qaeda.
Unless Allon can learn the time and place of the delivery, the world will see the deadliest terror attacks since 9/11 — and the clock is ticking fast.
---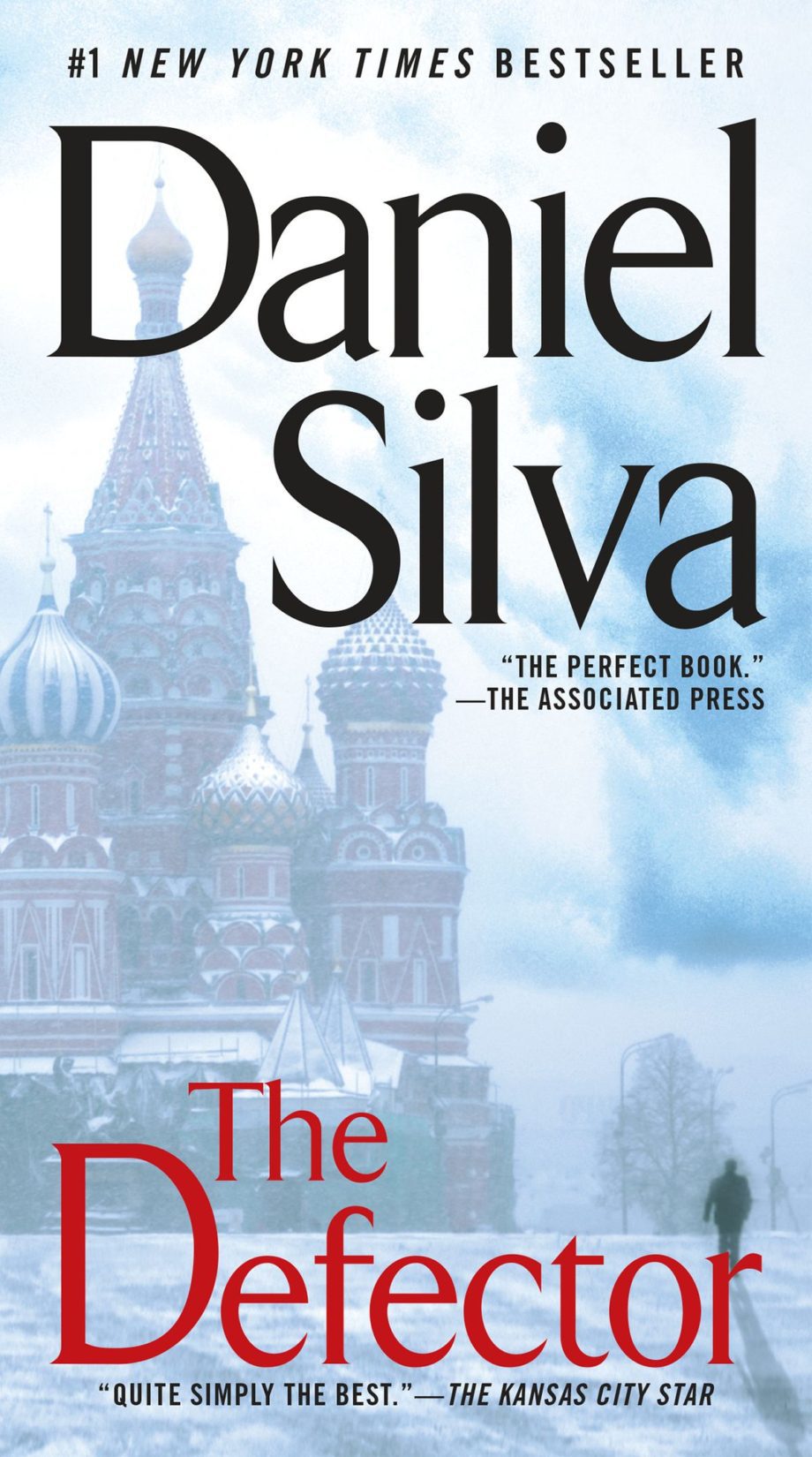 9. The Defector
Six months after the dramatic conclusion of Moscow Rules, Gabriel has returned to the tan hills of Umbria to resume his honeymoon with his new wife, Chiara, and restore a seventeenth-century altarpiece for the Vatican. But his idyllic world is once again thrown into turmoil with shocking news from London.
The defector and former Russian intelligence officer Grigori Bulganov, who saved Gabriel's life in Moscow, has vanished without a trace. British intelligence is sure he was a double agent all along, but Gabriel knows better. He also knows he made a promise.
In the days to come, Gabriel and his team of operatives will find themselves in a deadly duel of nerve and wits with one of the world's most ruthless men: The murderous Russian oligarch and arms dealer Ivan Kharkov.
It will take him from a quiet mews in London, to the shores of Lake Como, to the glittering streets of Geneva and Zurich, and, finally, to a heart-stopping climax in the snowbound birch forests of Russia. Faced with the prospect of losing the one thing he holds most dear, Gabriel will be tested in ways he never imagined possible. And his life will never be the same.
---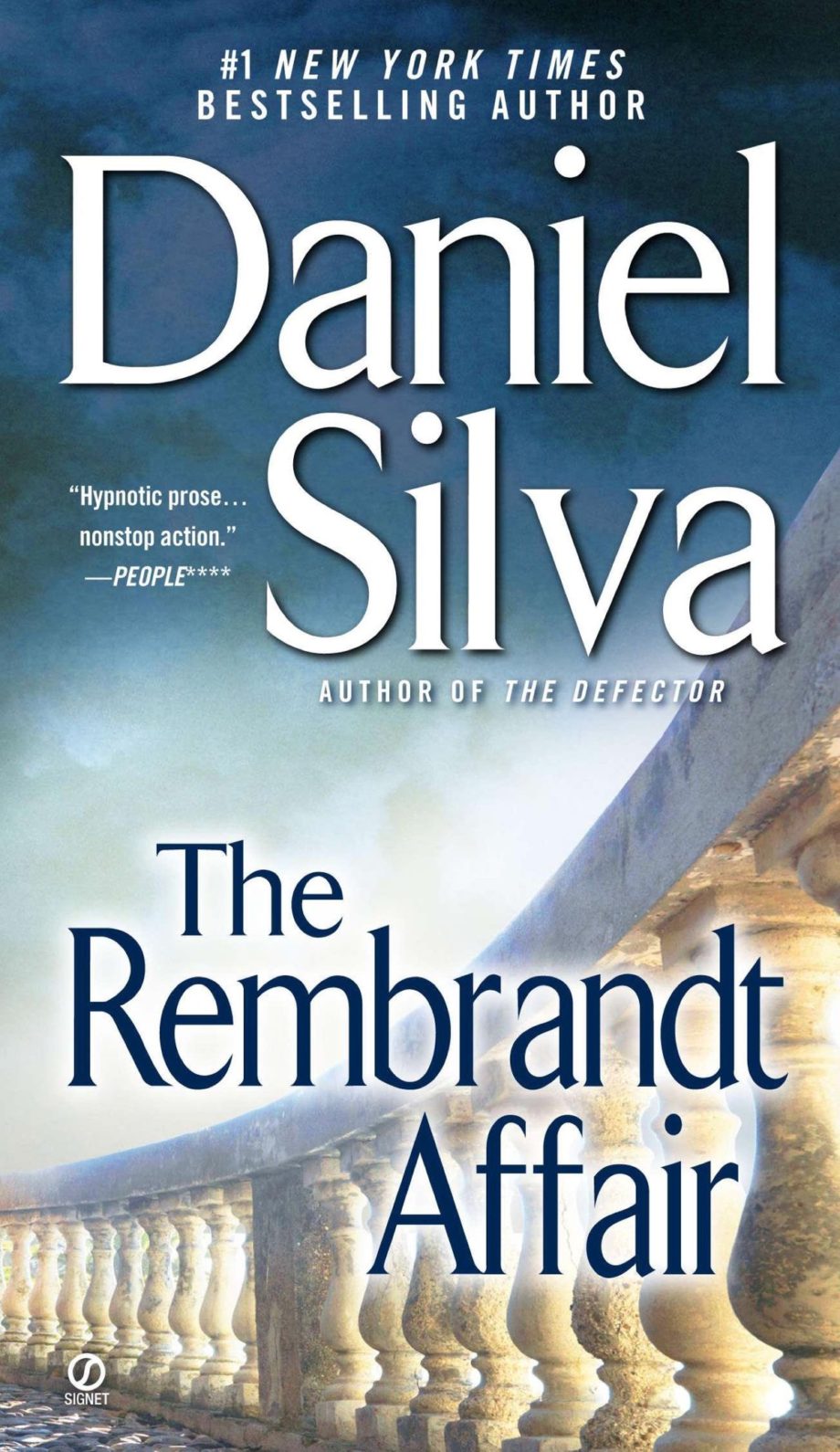 10. The Rembrandt Affair
Two families, one terrible secret, and a painting to die for…
Determined to sever his ties with the Office, Gabriel Allon has retreated to the windswept cliffs of Cornwall with his beautiful Venetian-born wife Chiara. But once again his seclusion is interrupted by a visitor from his tangled past: The endearingly eccentric London art dealer, Julian Isherwood. As usual, Isherwood has a problem — one only Gabriel can solve.
In the ancient English city of Glastonbury, an art restorer has been brutally murdered and a long-lost portrait by Rembrandt mysteriously stolen. Despite his reluctance, Gabriel is persuaded to use his unique skills to search for the painting and those responsible for the crime.
But as he painstakingly follows a trail of clues leading from Amsterdam to Buenos Aires and, finally, to a villa on the graceful shores of Lake Geneva, Gabriel discovers there are deadly secrets connected to the painting. And evil men behind them.
Before he is done, Gabriel will once again be drawn into a world he thought he had left behind forever, and will come face to face with a remarkable cast of characters: A glamorous London journalist who is determined to undo the worst mistake of her career, an elusive master art thief who is burdened by a conscience, and a powerful Swiss billionaire who is known for his good deeds but may just be behind one of the greatest threats facing the world.
---
Final thoughts on the Gabriel Allon books in order
Now you know the best way to begin reading this popular series and ensure you get the best reading experience possible. If you enjoy books with an international setting, descriptive prose, and page-turning mystery, you will be sure to enjoy reading the Gabriel Allon books in order.
Have you read the Gabriel Allon books before? Do you agree that reading the Gabriel Allon books in publication order is the best way to experience the series? Let us know in the comments below.
Looking for more books in order?
Check out this list of Brad Thor books in order.