In a career only spanning 11 years thus far, Victor Methos has already published more than 50 books, accrued accolades and praise, and won awards. He is most well-known for crime legal thrillers such as A Killer's Wife, The Neon Lawyer, The Shotgun Lawyer, and The Hallows, but keep reading to discover all the Victor Methos books in order.
Victor Methos Books in Order
A fair few of the below books are now out of print, but, where possible, links to the books have been included.
Jon Stanton Thrillers
One of the first half dozen books Victor Methos published in his debut year of 2011, is also the beginning of his longest series: Jon Stanton Thrillers. This series is about Jon Stanton, who begins the series as a homicide detective with the San Diego police department. Stanton bears the guilt and weight of a past case that he carries with him throughout the series.
For that reason, it is important to read these Victor Methos books in order of publication if you're looking to understand the nuance of the main character and what drives his actions. If you do not read these books in order you will encounter major character development spoilers that may impact your overall enjoyment of the series.
However, the latest book in this series, Shadows, is a prequel. Despite it taking place chronologically before The White Angel Murder, which is also published as Chains of Darkness, this book will be enjoyed most if you read it after reading the previously published books. If you are able to find a copy, you will be able to glean further character development and backstory.
Finally, Peak Road, a novella, also features another Victor Methos character, Mickey Parsons.
Victor Methos Other Series
Plague Trilogy
The Plague Trilogy combines Methos's mystery thriller elements with dystopian science fiction. It begins when Dr. Samantha Bower of the Centers for Disease Control must investigate a lethal pathogen on the Hawaiian island of Oahu. What ensures is catastrophe on a global scale as Bower fights to uncover the truth, while her own life is on the line.
Plague (2012)
Pestilence (2013)
Scourge (2014)
Black Onyx Chronicles
The next series in the Victor Methos books in order is a superhero thriller series. It begins with the discovery of an advanced civilization in the Antarctic that has a weapon that has remained hidden for sixty centuries. For explorer and treasure hunter Dillon Mentzer, the temptation is too powerful to resist and he takes it back with him.
Black Onyx (2013) (Out of Print)
Black Onyx Reloaded (2013) (Out of Print)
Empire of War Trilogy
While this is billed as an epic fantasy trilogy, thus far only the first installment has been published and it is now out of print. Empire of War begins with the end of a war in the Kingdom of Oryt between the King and Queen Kandarian. However, illusions are not always as they appear.
There are rumors the Queen survives and is regaining her strength on an island with the last of the mages. Prince Kandarian rules the throne in the meantime, but his taste for the young and beautiful has made him an enemy in the eyes of many. Including Aysta, a deadly assassin whose mother and sister were brutally raped and killed by Kandarian.
Then an orc army marches on Oryt as an even deadlier enemy surfaces. Prince Kandarian must lead the armies to war as Aysta and many more hunt him. It is not clear whether Kandarian or the orcs are the greater threat to the realm…
Empire of War (2013) (Out of Print)
Mickey Parsons Mysteries
As previously mentioned, Mickey Parsons makes an appearance in the Jon Stanton Thriller novella Peak Road, but he also has his own series: Mickey Parsons Mysteries. He is a special agent with the FBI Behavioral Science Unit.
The series begins with Mickey investigating a brutal and gruesome mass murder in Kodiak Basin, Alaska. However, Mickey still carries the mental and physical scars of his last case in the field six years ago. He will rely on Sheriff Suzan Clay to overcome these obstacles just as much as she relies on him to help her find this sadistic killer.
The Bastille (2014)
Sarah King Mysteries
Sarah King is a mysterious outcast of the Pennsylvania Amish community who claims she has the unique ability to speak to the dead. While it remains uncertain whether Sarah is a clever fraud or a true psychic, the FBI's Behavioral Science Unit needs her help. They are getting no where in their pursuit for the Blood Dahlia, a copycat serial murderer terrorizing the quiet suburbs of Pennsylvania.
While Special Agent Giovanni Adami is skeptical of Sarah's abilities, he finds himself falling for her. Now he must question everything he knows about the world. Things get even more complicated when the Blood Dahlia begins targeting Sarah personally.
Blood Dahlia (2014)
Murder 42 (2015)
Brigham Theodore Books
Legal thrillers, the Brigham Theodore books have origins in real-life events. The idea came to Victor Methos when he was working on a case in which the father shot the rapists that attacked his daughter.
The first book introduces Brigham Theodore as a new attorney in desperate need to make some money. He joins a seedy firm in Salt Lake City…and promptly loses his first case: A speeding ticket. Expecting the end of his career, instead Brigham gets a capital murder case.
Amanda Pierce undoubtedly pulled the trigger and gunned down the man who tortured and killed her six-year-old daughter. There were five witnesses. But pleading guilty comes with the admission that what she did was wrong, so Brigham has no choice but to fight for his career and Amanda's life.
The Neon Lawyer (2013)
Mercy (2016)
Baudin & Dixon Trilogy
The next series in the Victor Methos books in order is another completed trilogy. This one takes place in Cheyenne and is a mystery thriller revolving around two police detectives.
Detective Kyle Dixon doesn't see many murder cases in Cheyenne, but when a woman is found mutilated and crucified he is partnered up with Ethan Baudin: A new detective who doesn't believe the law should apply to those that chase monsters.
They discover that the murder has ties to a rash of fraternity rapes and the case becomes highly publicized and politically charged. It quickly begins to threaten their careers and also their lives. Subsequently, Dixon and Baudin must decide if the backlash is worth finding out the truth.
Vanished (2015)
The Unseen (2015)
The Veiled (2017)
Desert Plains Books
One of the latest series from Victor Methos, Desert Plains introduces prosecutor Jessica Yardley in the first installment. Jessica has created a new life for herself and her daughter, fourteen years after her husband was sentenced to prison for a series of brutal murders.
But now Jessica must relive the nightmares of her past and visit her ex in prison if she is to catch his copycat hunter terrorizing the community. Jessica must confront the darkest part of her past and the worst fears for her future.
A Killer's Wife (2020)
Crimson Lake Road (2021)
An Unreliable Truth (2021)
Shepard & Gray Books
This is Victor Methos's most recent series with the first installment publishing July 1, 2022 and the second forthcoming in May 2023. This series introduces a young sheriff who must team up with a former prosecutor to stop a copycat killer.
Tooele County sheriff Elizabeth Gray leads the investigation into a vicious double homicide, which is eerily reminiscent of a string of brutal killings years ago. When yet another body is found, Gray calls an old friend: Former prosecutor Solomon Shepard.
Shepard is still struggling to recover from a courtroom attack that ended his career as he keeps a safe distance from the action. That is, until Gray asks for this help. As the body count mounts, Shepard and Gray will find themselves in a face-off with an enemy they never saw coming.
The Secret Witness (2022)
The Grave Singer (Expected: April 25, 2023)
The Deceiving Look (Expected: January 9, 2024)
Victor Methos Standalone Books in Order
Below you will find all the readily accessible standalones by Victor Methos. An additional list of his out of print standalones is further down, which includes his debut: The Extinct.
Of his available standalones are his two award-recognized works: A Gambler's Jury and The Hallows. These are the epitome of legal fiction with riveting court procedure and tension.
Out of Print Standalones
Unfortunately this list of out of print standalones in the Victor Methos book in order includes his debut: The Extinct. Unlike his many crime thrillers, The Extinct is a combination of horror, thriller, and science fiction.
There are also many other science fiction titles on this list, as well as some fantasy, if you can find a copy.
The Extinct (2011)
Clone Hunter (2012)
Sea Creature (2011)
Savage (2011)
Superhero (2012)
Dracula (2013)
Welcome to Hell, Earl (2013)
Blood Rain – A Song of Death (2013)
Serial Murder and Other Neat Tricks (2014)
Short Stories, Novellas, & Collections
In addition to 50 novels, Victor Methos has also written a few short stories and novellas. The titles below are standalone short fiction.
Existentialism and Death on a Paris Afternoon (2013) (Out of Print)
Tales of Imaginary Madness (2013) (Out of Print)
Genius & Death (2017)
Devil of Black Creek (2022)
Kill Night (Expected: February 7, 2023)
Who is Victor Methos?
Victor Methos has an edge over fellow legal thriller writers, and that's because he is a very successful prosecutor and criminal defense attorney.
Methos knew at a young age that he wanted to help the poor and saw success as a lawyer during more than 100 trials. His court cases ranged from death penalty cases to defending the religious freedom rights of Native American tribes, to suing police departments for civil rights violations.
While he was pursuing his career in law, however, Methos was also writing. Methos immigrated to the United States from Kabul, Afghanistan when he was nine years old and has been writing ever since. It's a passion that has persisted throughout his life and led to his success as an author.
A Gambler's Jury was an Edgar Award nominee for Best Novel in 2019 and The Hallows won the Harper Lee Prize for Legal Fiction in 2020. Other recipients of the Harper Lee Prize for Legal Fiction include John Grisham and Michael Connelly.
The Hallows pulls on all his practical experience in jury trials, both the boring and the exciting. Methos has gone through the dramatic pounding of the table to emphasize his client's innocence; he's picked up a murder weapon and demonstrated its alleged use; he's juggled bricks of cocaine in court; and had clients break on the stand. But he's also endured monotonous testimony and repetitive questioning.
All of that is compiled in The Hallows. It is a book about how to win jury trials and the rules that govern the game; the very rules Methos uses and lives by in jury trials.
However, in addition to his popular legal thrillers and murder mysteries, Methos has also written epic fantasy and dystopian science fiction.
He currently lives in Southern Utah.
Summary of Victor Methos Books in Order
Now that you know a little bit about the Victor Methos books in order of publication, let's take a closer look at his longest series: Jon Stanton Thrillers. Below are summaries for each of the 12 titles in the series: Eleven books and one novella. However, if you have never read this series before, there will be spoilers for the character development and journey as the series progresses.
---
1. The White Angel Murder
A killer stalks the city of San Diego, brutally slaying women on the fringes of society. The body of a young woman torn apart in her bedroom makes even the hardened detectives of the San Diego PD's Homicide Unit tremble with disgust and rage.
For SDPD homicide detective Jon Stanton, the young woman is more than just another case. His former partner, Eli Sherman, was the original detective on the case; before he was discovered to be one of San Diego's most ruthless serial killers.
Stanton was unable to see Eli Sherman for what he was and blames himself for the murders Eli committed while on the force. Near death, Stanton swears that he will never wear the badge again. But with a depraved killer eluding the best San Diego PD has to offer, he must once again fight to uncover a killer that leaves no evidence behind, and that has turned his attention to new prey…
---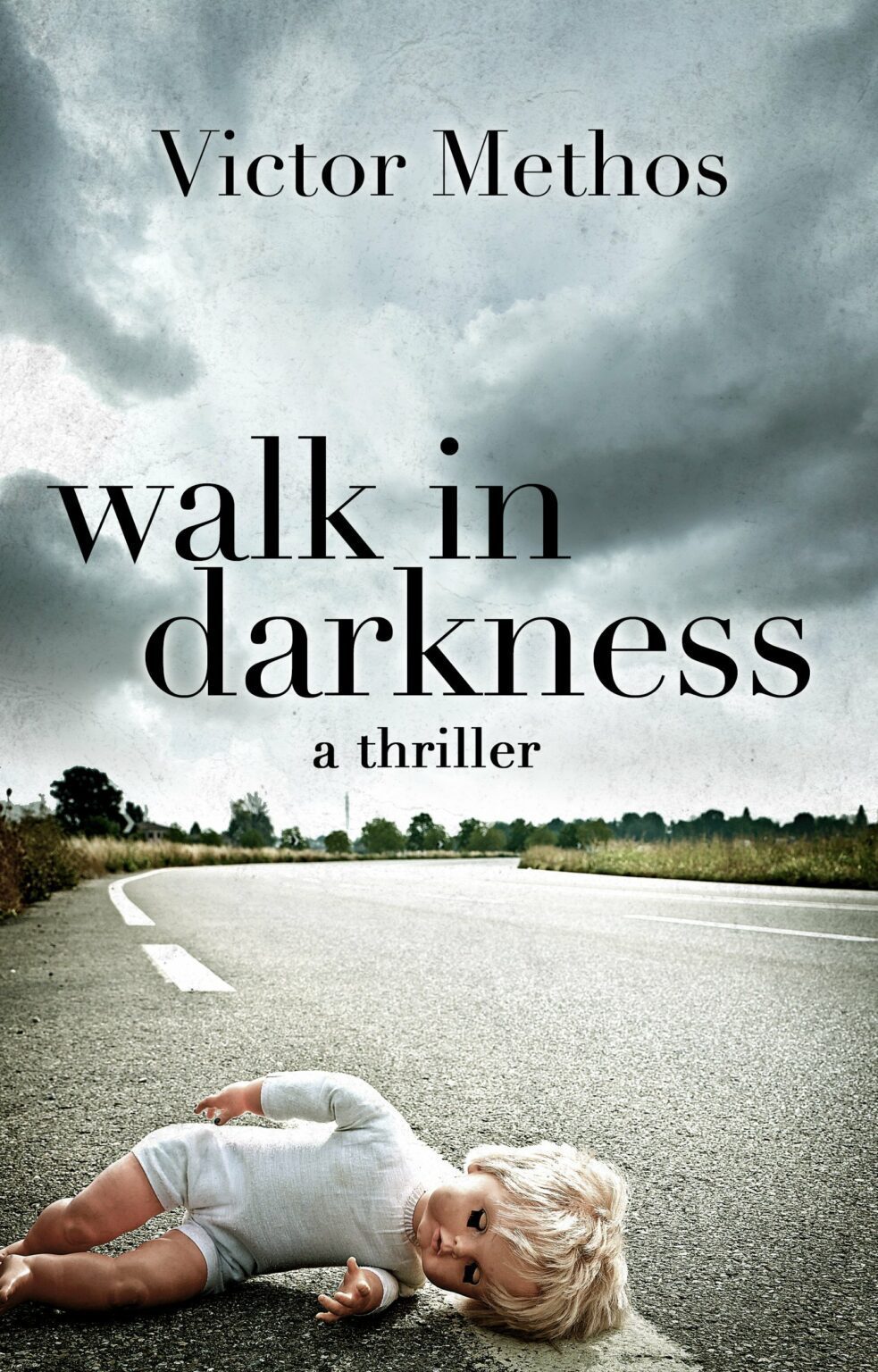 2. Walk in Darkness
A sinister executioner is in the grip of frenzy. Self-realized with a penchant for butchery, he finds pleasure in the vicious murders of those most vulnerable and calls himself, The Sandman.
It has been three years since Detective Jonathan Stanton solved the most brutal murder in San Diego's history, and as a result found himself in the middle of the worst police corruption scandal in memory. Choosing a less high-profile position, Stanton is nevertheless reluctantly back in the violent world of The Sandman.
The Sandman is clever, ruthless, and cautious. He leaves no evidence in his wake and takes a morbid interest in those that chase him. Believing Stanton to be his parallel, he finds an affinity for the detective. One that Stanton may not survive…
---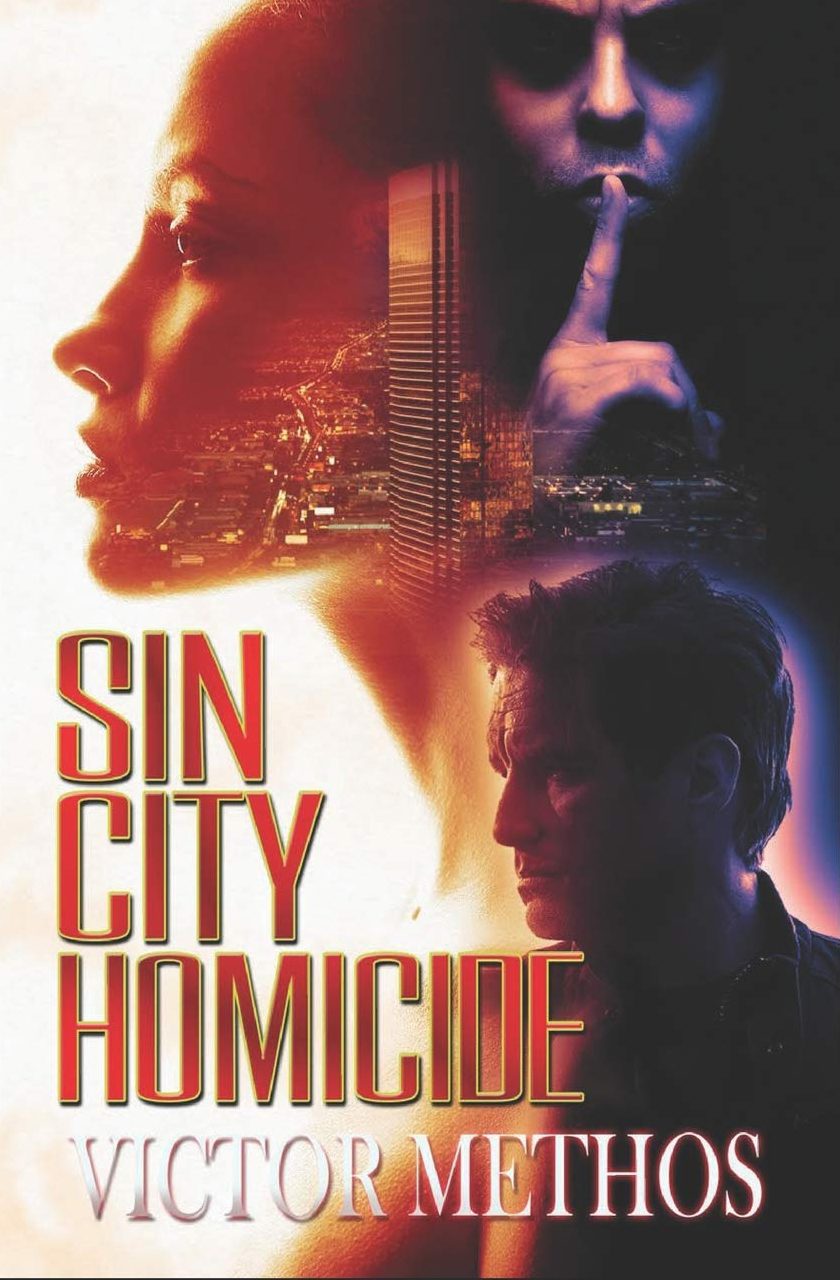 3. Sin City Homicide
The rape-homicide of a prominent Las Vegas couple sends shock waves through the community. With no active leads, the LVPD Homicide Unit is growing desperate.
Brought in as a consultant, Detective Jon Stanton discovers that there's more to this case than anyone is revealing to him. The trail is leading him down a dark path, one that many in the Las Vegas Metro PD don't want him to uncover.
In a city full of moral decadence, Stanton combs the underbelly in search of a killer so brazen, he commits his crimes in full public view. The police department is unwilling to help him, blocking him at every turn. Therefore, Stanton makes a chilling discovery alone: The killer may be one of their own.
---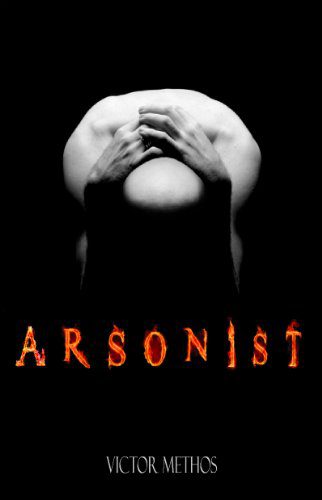 4. Arsonist
A series of deadly fires rages across the cityscape, claiming the lives of entire families. Helpless to stop the fires, the SDPD assigns their most famous detective, Jon Stanton, to the case.
The evidence points him to a single arsonist committing the horrendous acts. But with a troubled young girl as his only credible witness, Stanton is running out of time.
The San Diego PD's in-house arson investigator does not believe the fires correspond to the work of an arsonist and impedes the investigation into the murders. Stanton must find the deadliest and most powerful opponent he has ever faced on his own…
---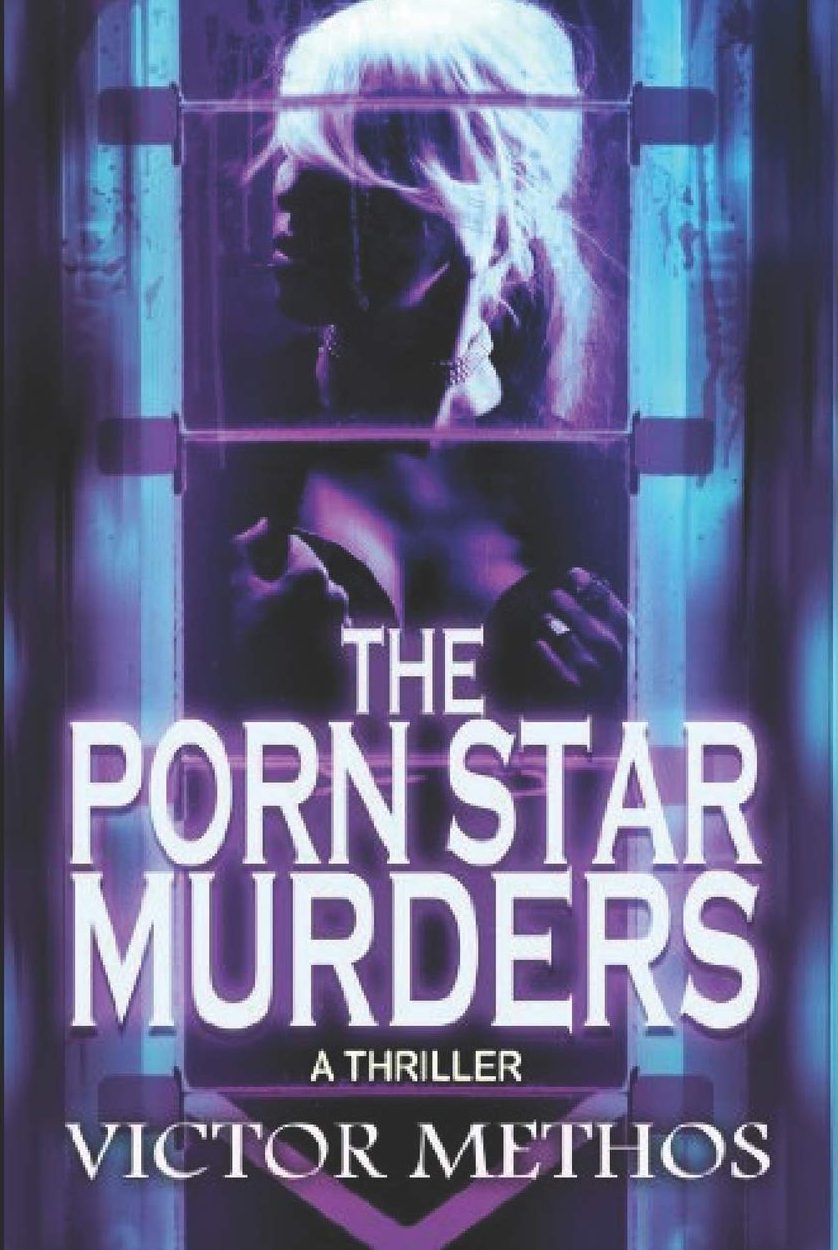 5. The Porn Star Murders
In 2006, the Blum family were brutally killed in their home. Detective Jon Stanton worked the case but was never able to turn up enough to make an arrest. Now, having left the San Diego PD, he still keeps the Blum file in his home.
A man facing life in prison is willing to confess to several murders of adult film stars over the last decade in exchange for a deal with the District Attorney's Office. He claims he also killed the Blum family but insists he will only confess to Jon Stanton.
The Blum case eats at Stanton in a way no other case has. Faced with the possibility of bringing closure to the families of all the victims, he must decide if he is willing to enter the darkness of the human mind one last time…
---
6. Sociopath
Retired detective Jon Stanton is enjoying his new life when a single call shatters his peace. One of his oldest friends, a special agent with the Federal Bureau of Investigation, has been murdered in a small town in Utah. Investigating a double homicide, Stanton believes he had gotten too close to the killer and paid the ultimate price.
Stanton believes the key to finding the killer is in the initial double homicide. A female victim tied to a tree and ravaged holds the answers Stanton is looking for. He flies to Utah, leaving his new fiancée, to walk into the darkness one more time.
But the killer has plans of his own…
---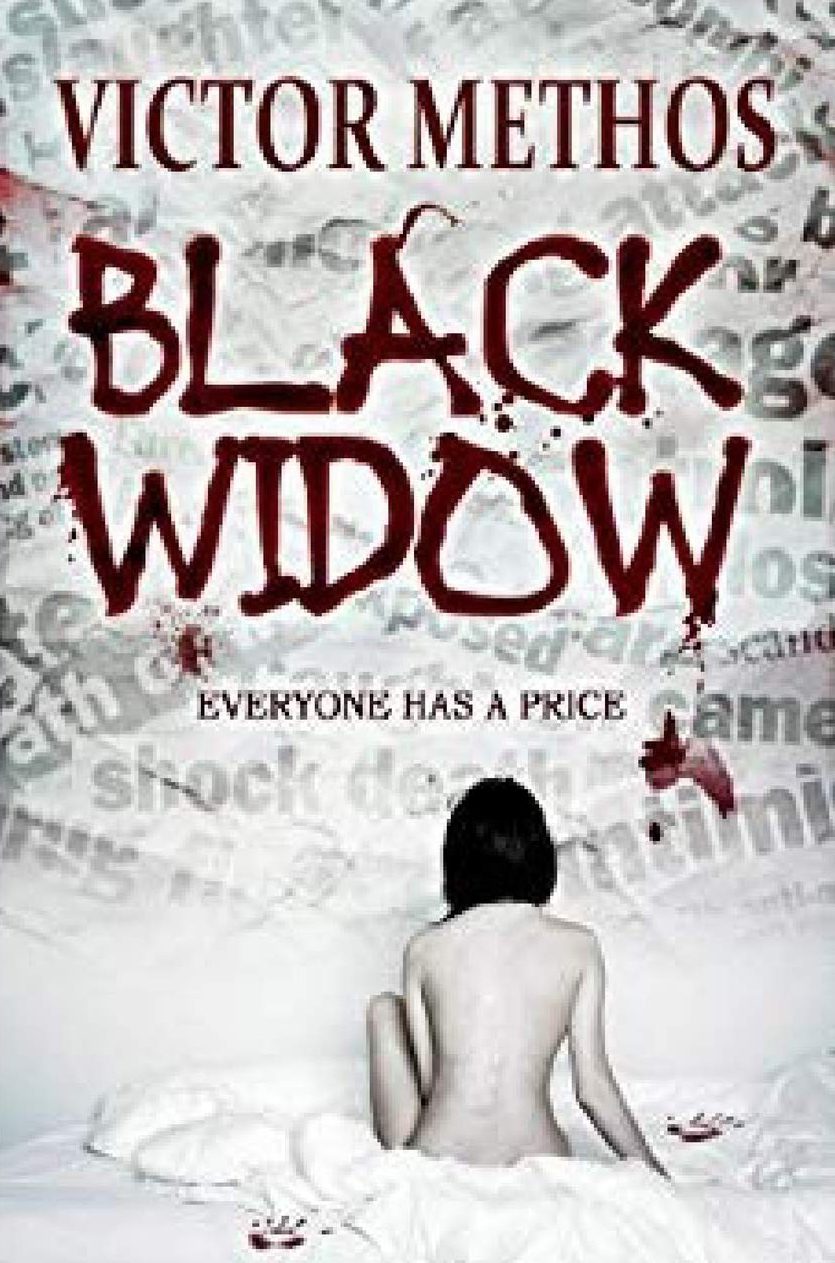 7. Black Widow
Two men are found killed one month apart in luxurious Honolulu hotels. The Honolulu Police Department finds the cases unsolvable. With no discernible motive, and a brutality no one on the force has ever seen, the killings appear to be the work of an intensely deranged mind. A mind the police feel is one step ahead of their investigation.
Having thought he left police work behind, famed homicide detective Jon Stanton is nonetheless thrown back into the Black Widow Murders. The killings are vicious, efficient, and designed to impose maximum pain before death. Stanton knows whoever committed these crimes has nothing inside them that is human any longer, putting everyone in Honolulu at risk.
The Black Widow is ruthless and clever in a way Stanton has never dealt with before. He understands that the Black Widow is smarter than he is, and willing to go to extremes he is not. And they've chosen the next victim.
With the victim's life in the balance, Stanton must race to stop a killer that has shown themselves unstoppable. And he must risk his sanity and his life to do it.
---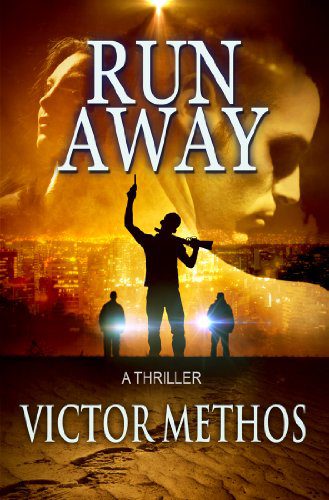 8. Run Away
For Honolulu PD homicide detective Jon Stanton, the body of a young boy discovered in the bushes of an upscale neighborhood is more than just another homicide. This one is personal.
The boy was eleven years old and a witness to the kidnapping of a wealthy housewife and her daughter. Stanton believes them to still be alive, but held by a host of desperate, unstable men. Men willing to kill children to achieve their ends.
Stanton and his new partner, the seductive and alluring niece of his boss, search from the seedy bars in Honolulu's Chinatown, to the homes of those that buy and sell flesh like cattle, and Stanton's wits will once again be tested to their limits.
Ultimately, Stanton will have to make the choice between justice and the law as he tracks down a perpetrator whose identity will shock him.
---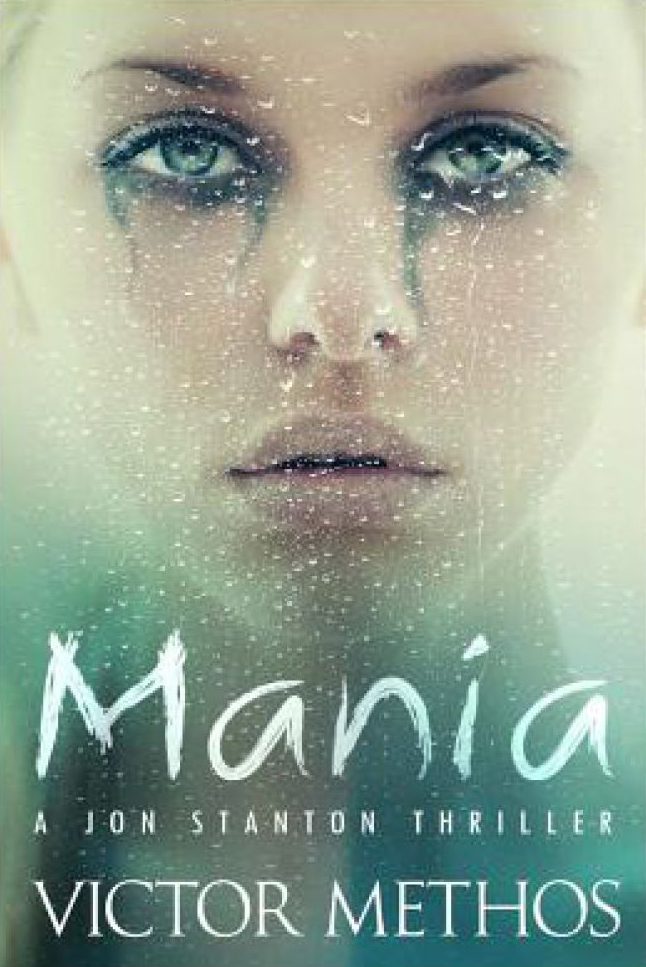 9. Mania
Jon Stanton finds his life unraveling. His fiancée has left him. His panic attacks are growing more acute. He's attacking his job with ferocity and violence.
After nearly killing a human trafficker after he had surrendered, Stanton realizes he's losing control. And knows it all stems from one incident: The disappearance of his sister Elizabeth twenty-seven years ago.
For the sake of his own sanity, Stanton begins the investigation he's needed to complete for three decades. But everywhere he turns leads to a dead-end.
The first big break comes at the discovery of several bodies entombed inside the home of a teacher at Elizabeth's junior high school. Armed with a resolve that he will do anything to find out what happened to her, Stanton dives into Seattle's child pornography and abduction underground, only to find as the truth emerges that some secrets might be better left buried.
---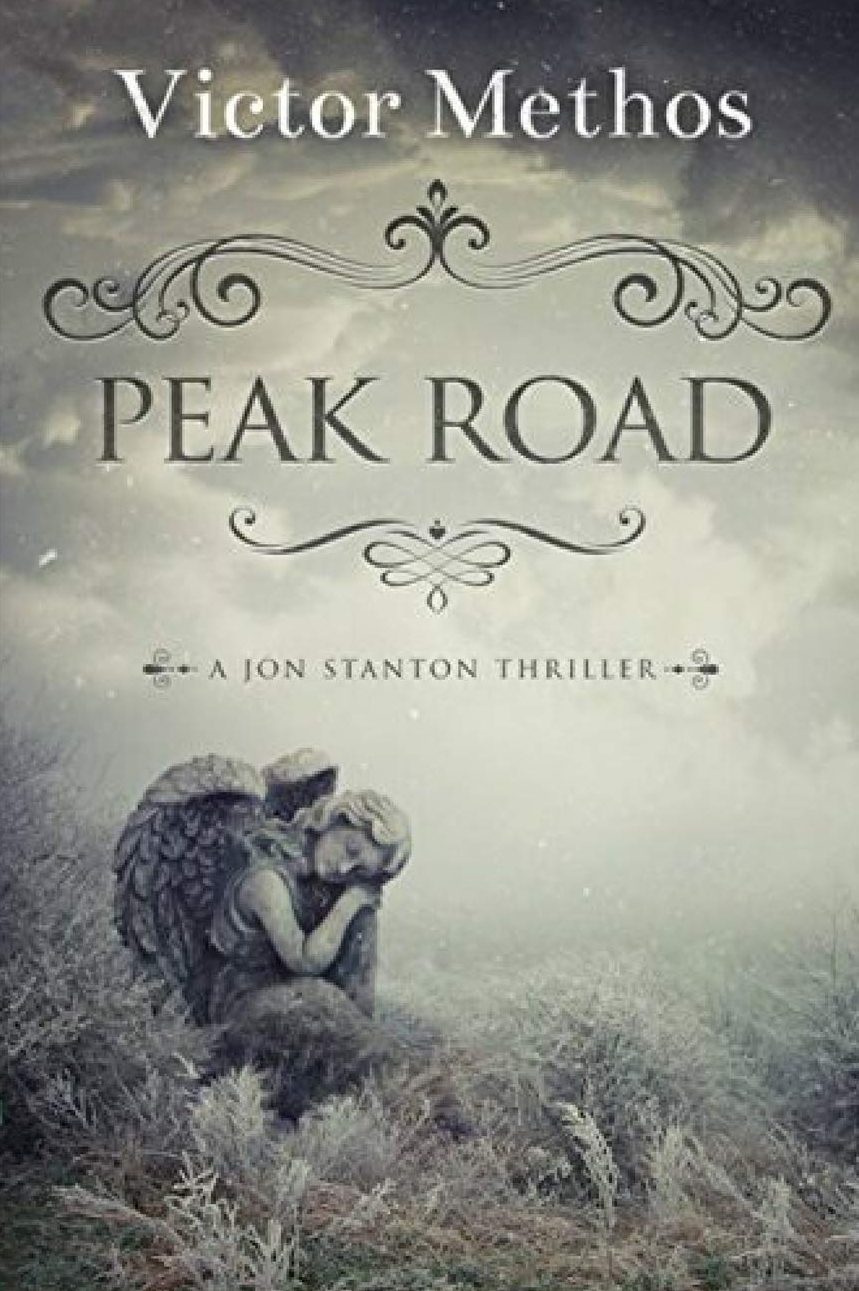 10. Peak Road
Still recovering from the revelation of his sister's murder, Jon Stanton finds his life going back to normal until a guest shows up unannounced at his home. Mickey Parsons, a retired federal investigator and one of Stanton's closest friends, needs help with a twenty-year-old case.
Two families were murdered brutally and mercilessly in the mountains of Nevada. Mickey, a new FBI agent at the time, couldn't clear the case, but the murders stopped and he was recalled to Washington. The case never left him, and he lived with the fear that the killer was still out there, waiting for the right moment to kill again. Now, twenty years later, the Noel family is found slain in the exact manner of the two previous families.
With Mickey's health deteriorating, he asks Stanton to come with him to Nevada and find a killer nicknamed, "The Werewolf of Peak Road."
By helping his friend find this most vicious killer, Stanton unwittingly makes himself a target.
Peak Road is a novella within the Jon Stanton Thrillers.
---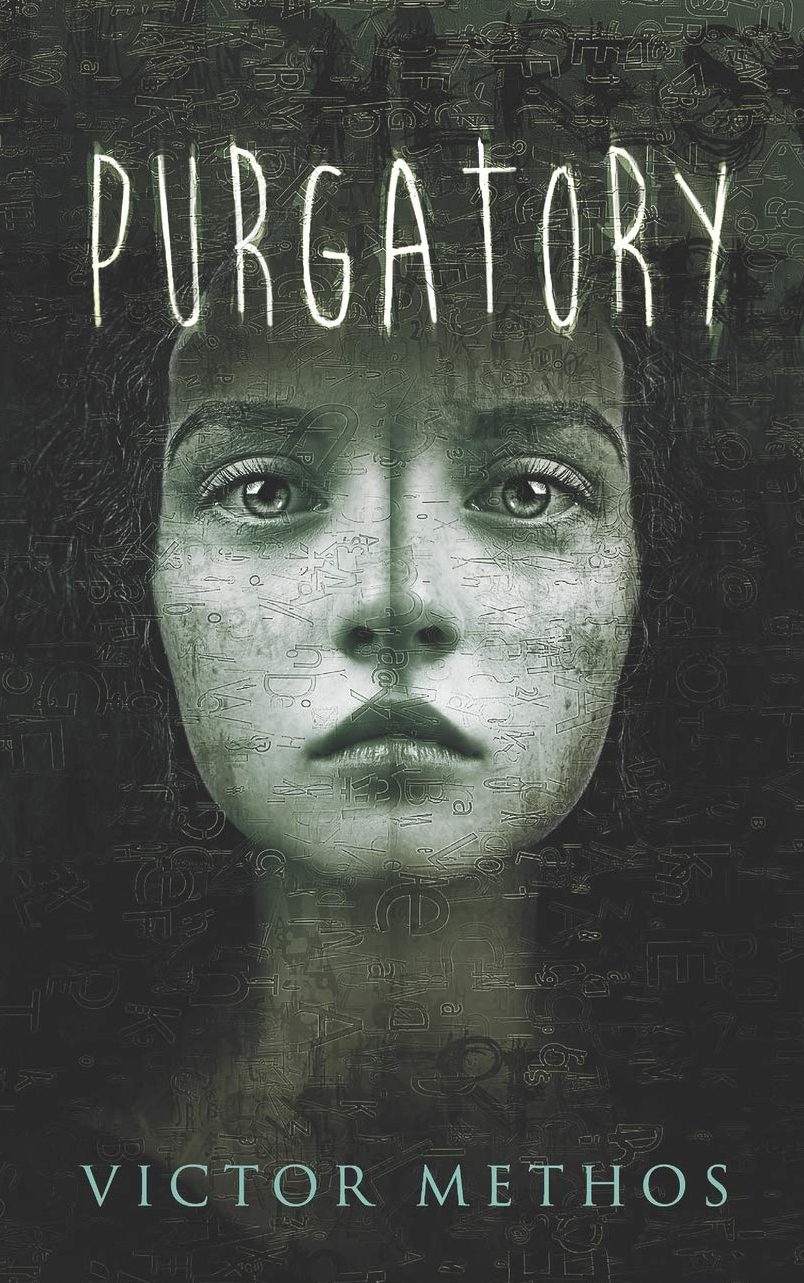 11. Purgatory
Jon Stanton should have been living the good life: A beautiful fiancée, a successful career, a home in paradise. But his job in Homicide has served up a bad case of insomnia and hallucinations, and just as his body, mind, and spirit are about to break, he begins investigating an intriguing series of merciless murders.
As his condition deteriorates, he refuses to turn the case over to his partner, knowing he couldn't rest until justice is served. Unfortunately, justice is what the killers believe they're delivering, and their next delivery comes a little too close for comfort.
---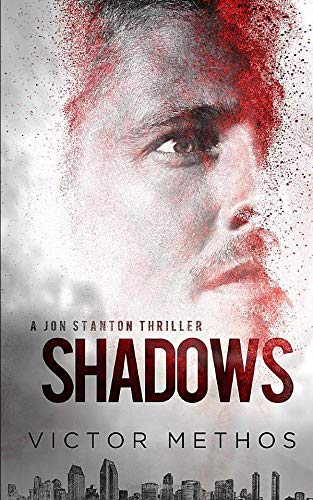 12. Shadows
For Detective Jon Stanton, a brutalized victim found in a dumpster is more than just another case. It becomes personal when he realizes the viciousness is something his sister might have gone through when she went missing as a child. From chasing down violent drug dealers on skid row, to hunting elusive sex offenders, all of Stanton's education and training in deviant psychology will be put to the test.
But many in his own department don't like his methods and he's immediately pitted against both them and the hardened criminals on the street. Forcing him to walk a fine line between justice, and revenge for the victims. Ignoring the politics and those that try to stop him, Stanton goes on a hunt for a killer that has hidden himself only too well in plain sight…
The most recent installment in the John Stanton Thrillers is a prequel that reveals the beginning of Jon's career and his former partner Eli.
---
Final thoughts on Victor Methos books in order
There is something for everyone in the Victor Methos books in order. He writes compelling and hauntingly realistic legal thrillers, as well as engrossing dystopian science fiction.
A young author with only 11 years publishing novels, his bibliography is impressive and robust. There will be sure to be more great titles in his future.
Looking for more books in order?
Check out this list of the David Baldacci books in order.