The Prey books in order follow the exploits and investigations of Lucas Davenport, and have been going strong for more than three decades. Most of the books in this series by John Sandford take place in the Minneapolis-St. Paul area, but Davenport's talent and skill at hunting killers sends him further afield.
About John Sandford
John Sandford is the author of the Prey books in order as well as the Virgil Flowers spin-off series, the Letty Davenport books, and many others. If you would like to learn more about all the books that Sandford has written, you can read our article about it here.
However, John Sandford is actually a pseudonym for John Roswell Camp. Before he became a best-selling and award-winning author, Camp was a Pulitzer Prize-winning journalist. His time working as a journalist shines through in his writing and has contributed to the success of this series.
Sandford got to know and became close friends with many law enforcement officers as a reporter. One such friend went on to become a police chief, John Harrington, and he says that the way Sandford writes about police work is the best he's ever read. In a 2009 interview, Harrington says that Sandford understands the way cops talk to each other, interact, and see the world.
Sandford also credits the success of the Prey series in part due to his relationship with Neil Nyren, his editor, who has collaborated with him frequently in the last three decades to improve the storyline of the series and work out plot kinks.
Since Sandford worked with boots on the ground for so many years in St. Paul, he is intimately familiar with the setting for the Prey books. Which is good since Sandford says that fiction works best when it is grounded in reality. That grounding in reality has inarguably succeeded since the series has sold more than 30 million copies around the world.
About Lucas Davenport
The first Prey book, Rules of Prey, was John Sandford's debut publication and it introduced Lucas Davenport to the world. At the time he was still working as a journalist. Neil Nyren became his editor and the pair worked together on the title.
Initially the manuscript was titled The Maddog's Game, but something bigger was wanted so Nyren suggested the title with the idea of using either rules or prey in the title of the sequel. It was an idea that clearly had legs and has lasted for much longer than just one more book.
While Davenport has not aged three decades alongside the publication of the series, he has grown up and changed significantly throughout the course of the books. At the beginning of the series, he was a womanizer and a flirt with a bad boy reputation. Thirty books later, however, he has settled down and sown his wild oats.
Since his character has softened slightly in domesticity, that was partially the reason Sandford created the Virgil Flowers spin-off series which takes place in the same world.
However, some things have not changed throughout the series and Davenport's more career-focused rapscallion nature is one of them. He has a firm idea on justice and is not above bending the rules to mete it out. Davenport is also not above being manipulative to get what he needs, and will never shy away from a fight.
Rather than suffering from his experience on the force like many other detectives, Davenport delights in the chase and catching criminals. Sandford says that he initially wrote Davenport as a sociopath, but as the series went on he wanted the detective to settle down and have a happily ever after.
Prey Books in Order
As is the case with many mystery thriller novels, most of the Prey books are written so that you can theoretically pick up any one and enjoy it as a standalone. However, the best reading experience would be to read the Prey books in order of publication.
That's because Davenport's character is so important to the series and he does undergo a significant evolution throughout the course of more than 30 books. So, if you hope or plan to read all the books in the series, it is best to start at the beginning.
With this reading order you also won't stumble across any accidental spoilers for Davenport's personal life. This will be especially prevalent throughout the earlier books in the series when Davenport had multiple relationships with many people indiscriminately. There are also recurring antagonists throughout the series.
Prey Short Story
John Sandford has also collaborated with Jeffrey Deaver for a short story featuring his famous character Lincoln Rhyme.
Book-to-Screen Adaptations
There have been two adaptations of the Prey books which have brought Lucas Davenport to screens.
The first was a TV movie in 1999 starring Eriq LaSalle as Davenport: Mind Prey. Titus Welliver also starred as the antagonist in the adaptation of the seventh book in the Prey series. Unfortunately, this adaptation was not very successful critically.
More recently, in 2011, Mark Harmon stepped into the role of Lucas Davenport in a TV movie adaptation of the tenth book: Certain Prey. It also stars Lola Glaudini and Tatiana Maslany. This adaptation had a much better reception from critics and fans alike.
A Summary of Prey Books in Order
Below you will find the summaries to the first ten Prey books in order. This will give you a better idea of the scope of the mysteries in the books as well as Davenport's character throughout the earliest books. If you have not read these books before, there will be minor spoilers below for plot and character progression, so take care.
---
1. Rules of Prey
Lucas Davenport is a police detective in Minneapolis, Minnesota who walks to the beat of his own drum. The current threat on the Twin Cities is a maddog murderer who kills for the pleasure of it.
The murderer is cunning and delights in outsmarting the force. But when Davenport is assigned to the investigation, the maddog has found a worthy adversary.
---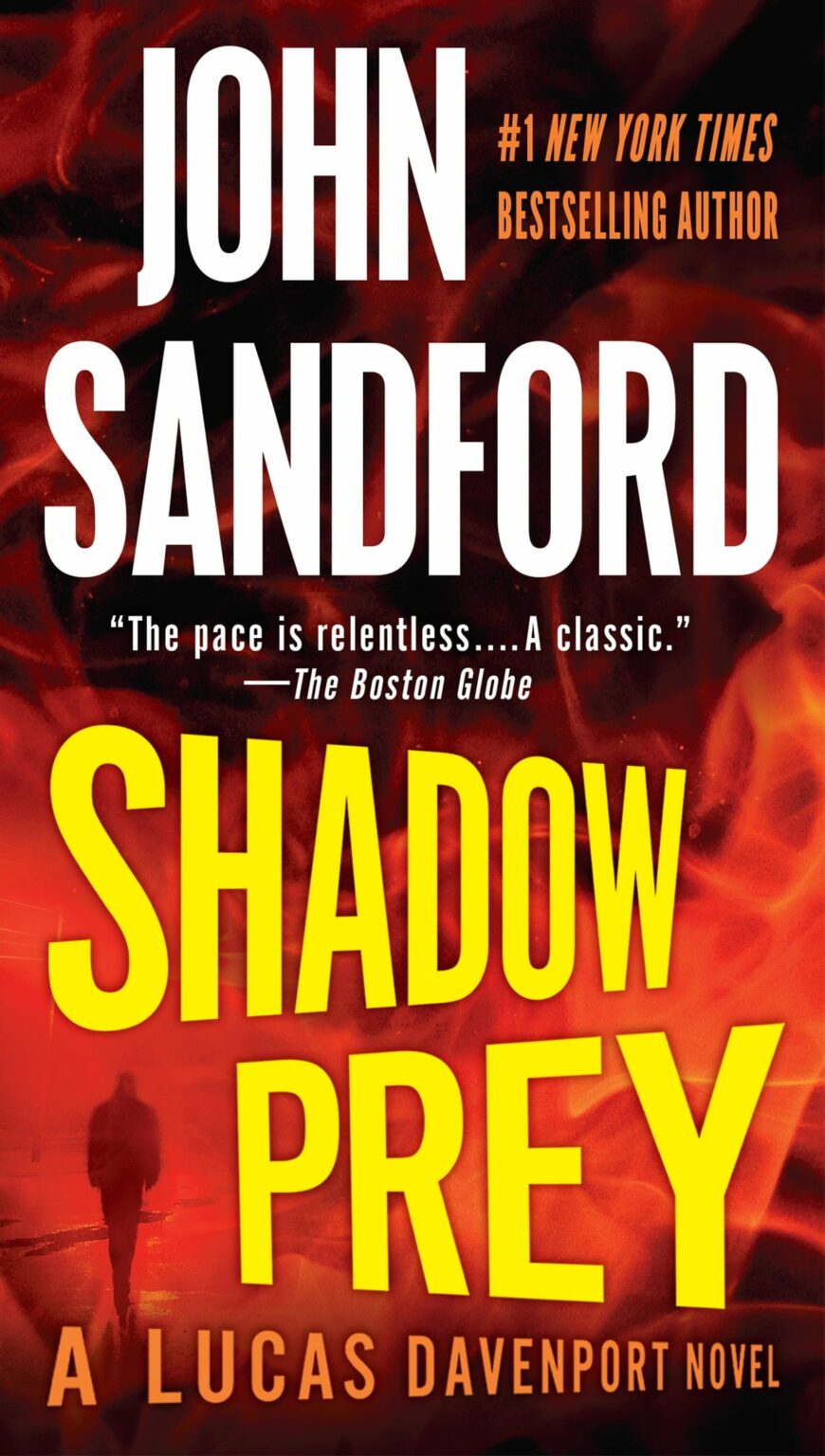 2. Shadow Prey
Davenport is on the hunt for a grisly, ritualistic murderer. So far the victims are a slumlord and welfare supervisor in Minneapolis, a rising political star in Manhattan, and an influential judge in Oklahoma City.
All the murders have the same method which leads through the Minnesota Native American community to an embodiment of primal evil known as Shadow Love. Meanwhile, Davenport finds himself in a whirlwind, passionate affair with a fellow cop and soon both of them are in danger from Shadow Love.
---
3. Eyes of Prey
Lucas Davenport's sanity was nearly shattered by two murder investigations. Now he is facing something even worse with two different killers. One is hideously scarred and the other is strikingly handsome. This case will bring Davenport back to life, or push him over the edge.
---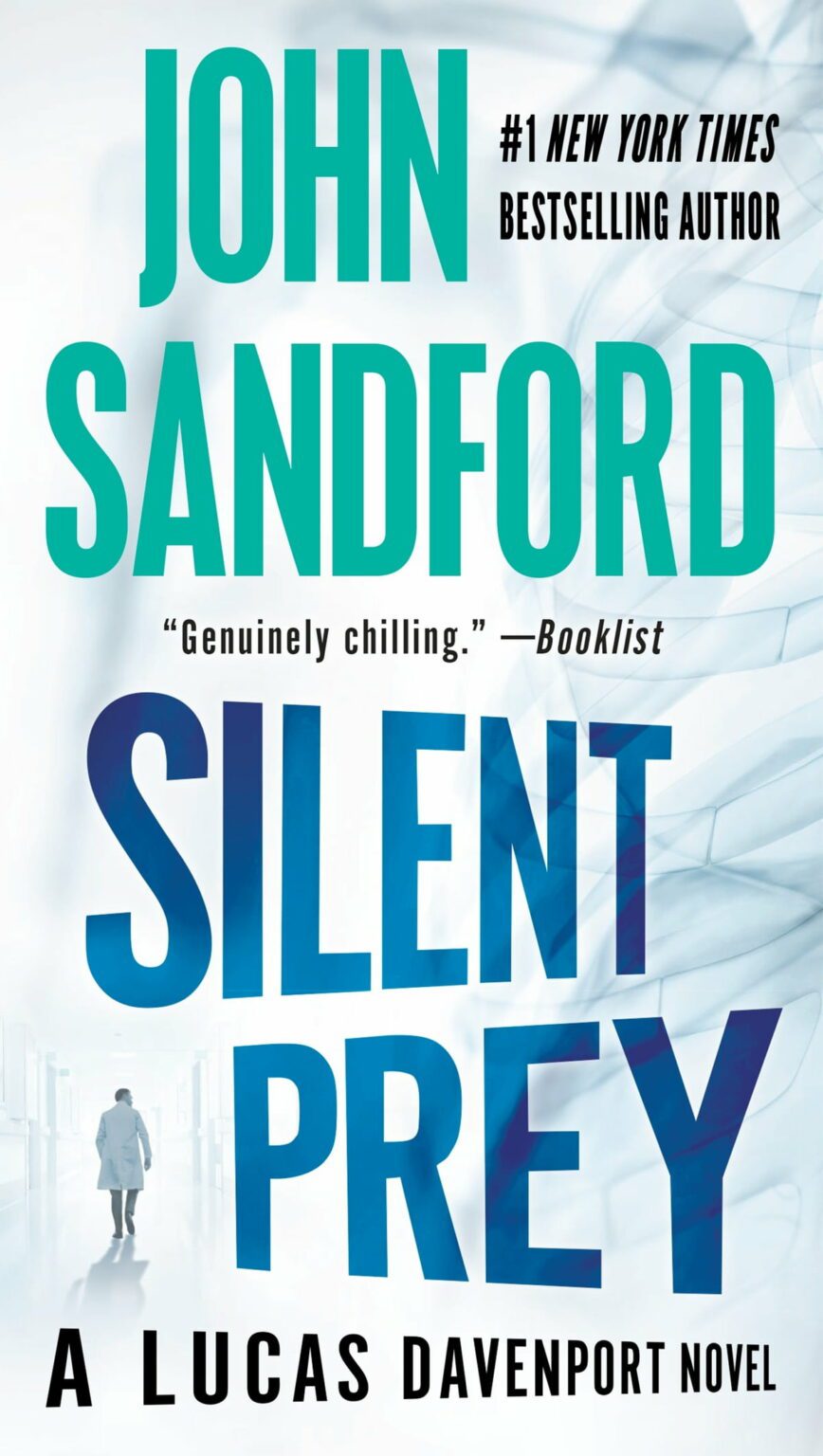 4. Silent Prey
The insane antagonist from Eyes of Prey has fled to New York and continued his research into death. The mounting body count has the city in an uproar, so they reach out to Lucas Davenport for assistance. But when Davenport arrives in the city he finds unexpected danger.
That's because Lily Rothenburg, the policewoman whose passionate affair with Davenport has never completely faded, is there too. The pair are drawn into the same orbit as they investigate and their obsessions are pushing them closer to the edge…then over.
---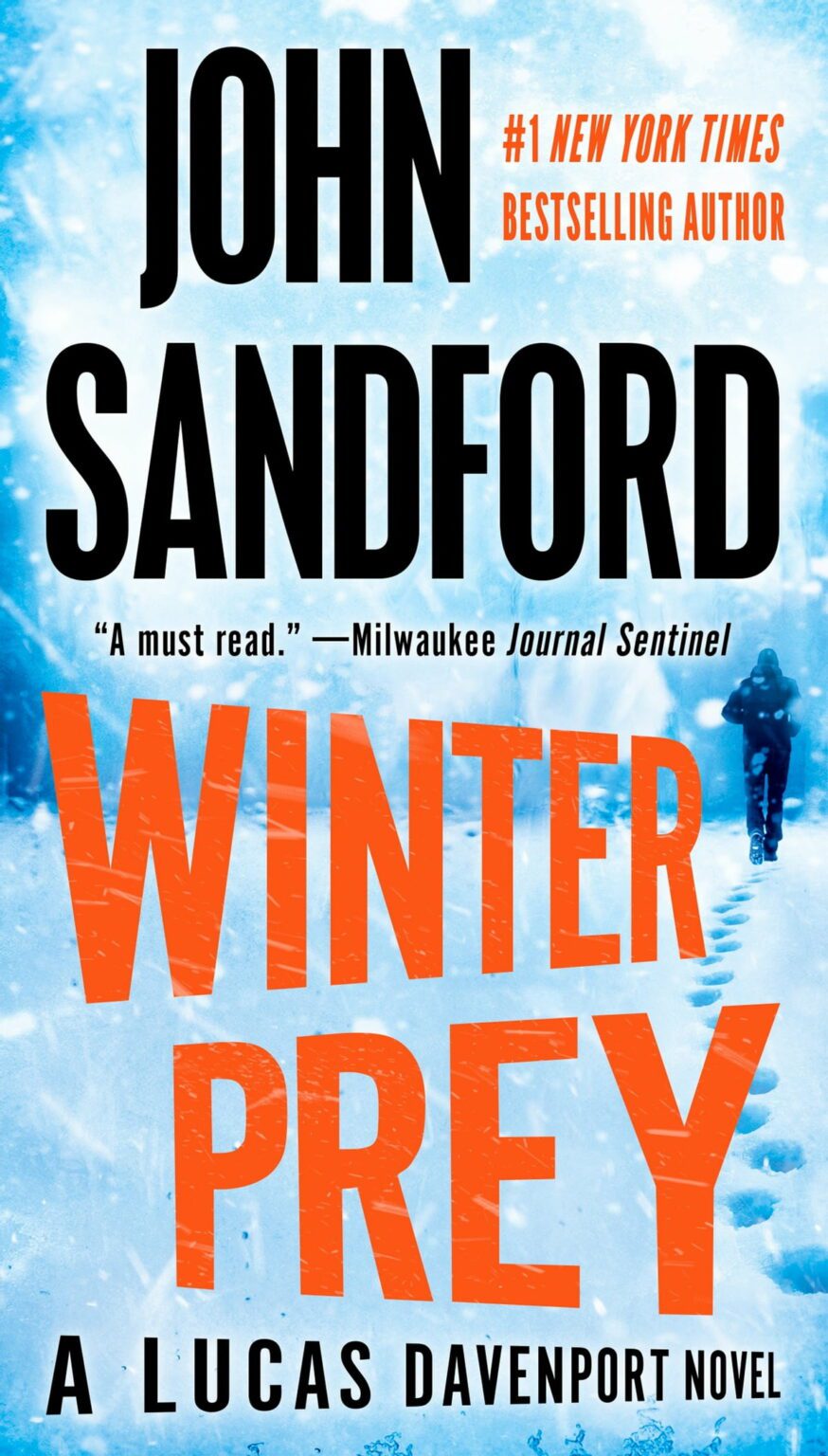 5. Winter Prey
Following the events of the previous book, Davenport is now in the wilds of rural Wisconsin hunting a serial killer known as The Iceman. He is a brilliant madman that seems to know Davenport's every move. This might be Davenport's most dangerous challenge yet as havoc wrecks a small town and the killer edges closer and closer to Davenport.
---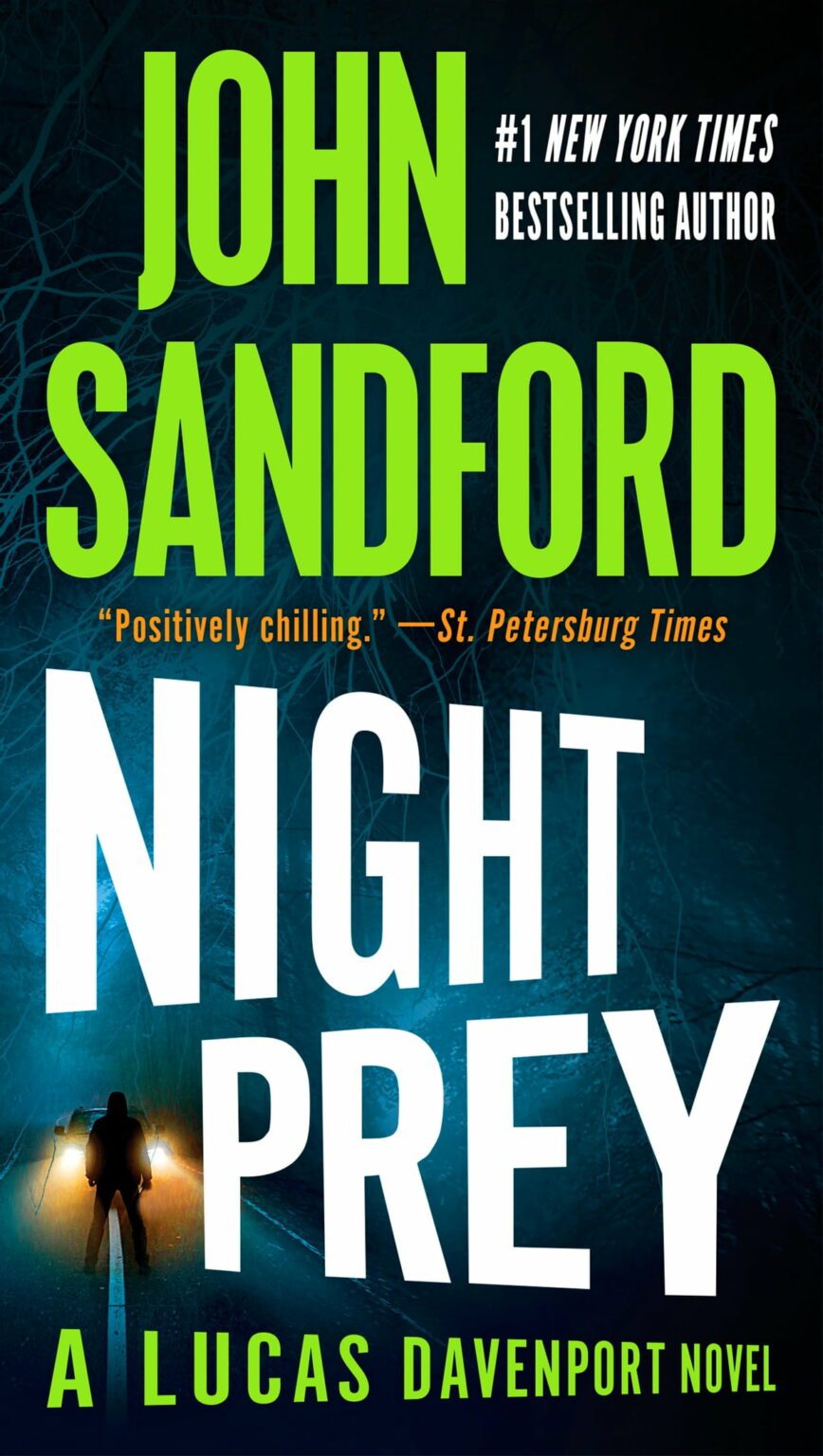 6. Night Prey
Two years have passed, but Lucas Davenport is back with the force and with a new title: Deputy Chief. His first responsibility is handling state investigator Meagan Connell, who is sure there is a link between several brutal attacks on women.
The closer Davenport looks into it, the more he thinks that Meagan is right. Someone is out there spying on his unaware victims at their most intimate and vulnerable moments. The person is a killer of unusual skill and savagery, and they're only just getting started.
---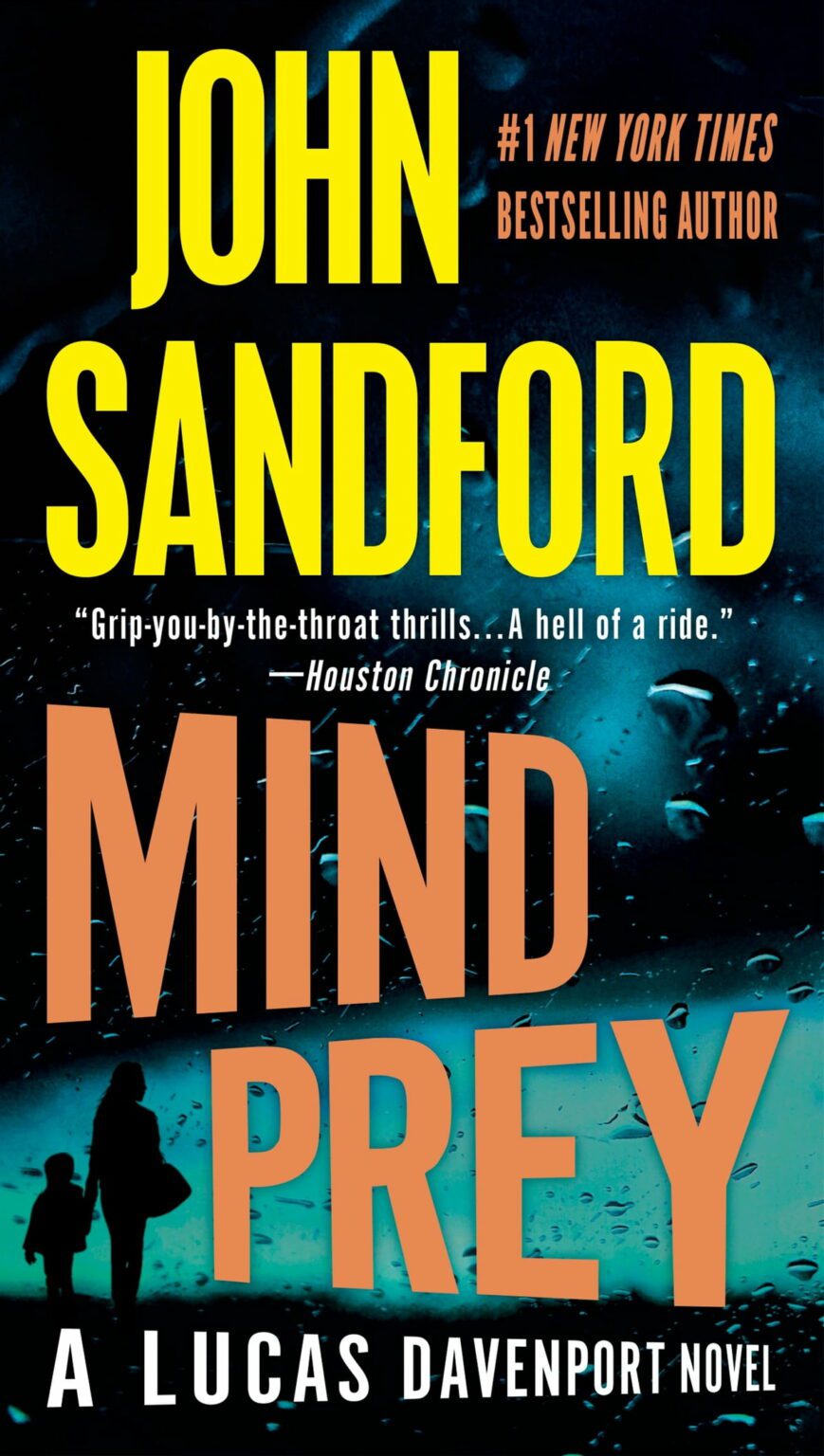 7. Mind Prey
Andi Manette left the parent-teacher conference with her two young daughters in the rain. She was distracted and hardly noticed the van parked next to her until a voice from the past called out and a hand reached for her. Then the Manette family was gone.
Lucas Davenport was standing in the parking lot only hours later with a bloodstained shoe in his hand. The ground was pink all around him and he knew that this was going to be one of the worst cases he'd ever worked on. He pushes forward with an urgency to find the killer as Andi does the same to oppose her kidnapper, but they both know time is running out.
---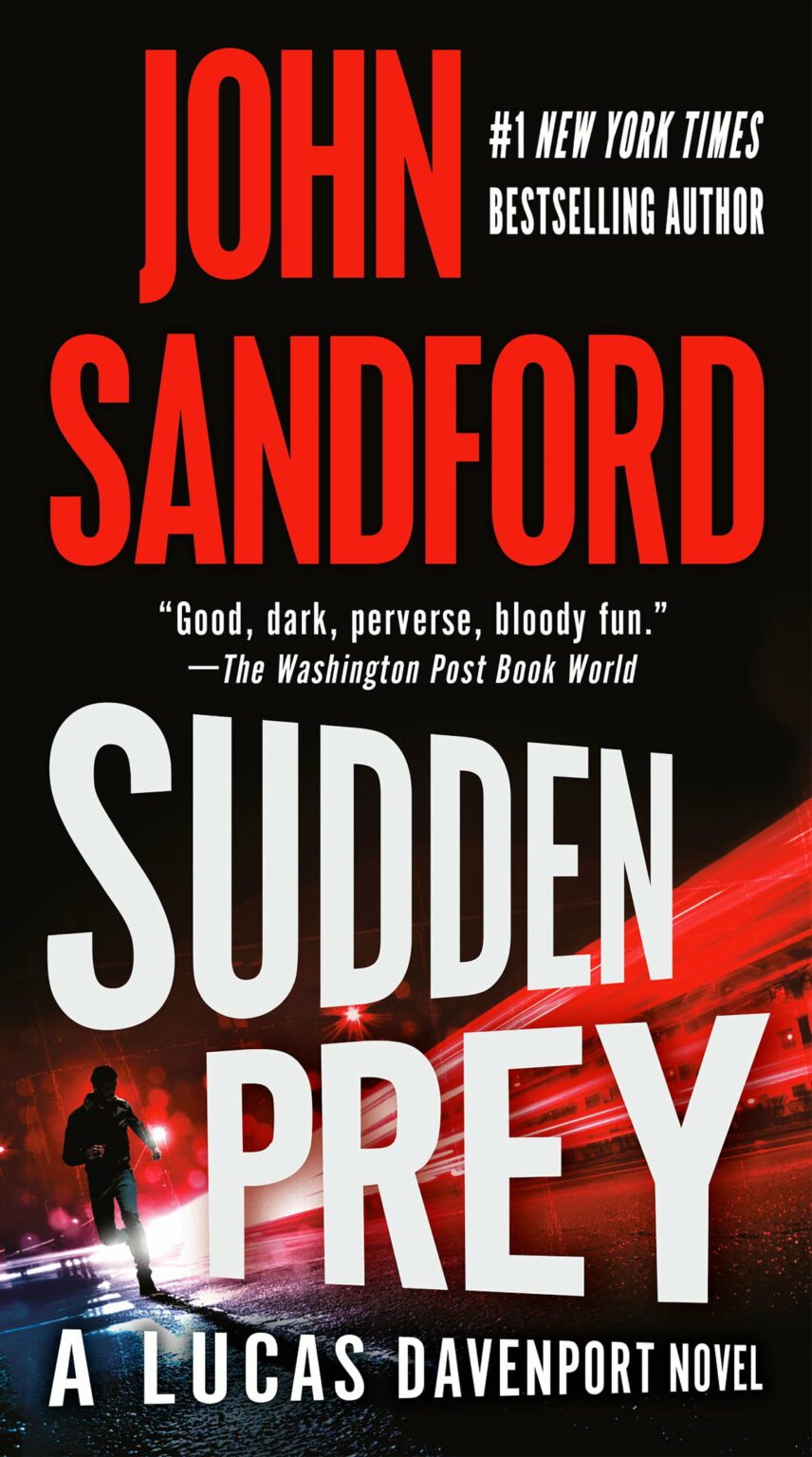 8. Sudden Prey
The force has been tracking a vicious bank robber, Candy, for months and when they finally catch her, she refuses to go quietly. She dies in the subsequent shoot-out, but the nightmare is only just beginning for Davenport. That's because her associates are even worse than she was, and now they are seeking revenge.
Her husband has the names of those responsible for her death, and he is intent to inflict the same pain he is experiencing on them by killing those nearest and dearest to them. On three separate occasions the partner of an officer is targeted and then Davenport sees the pattern. He sets out to find the killers before they can strike again, maybe on his own loved ones, but he may already be too late.
---
9. Secret Prey
The company chairman is dead in the woods, his orange hunting jacket punctured by a bullet shot at close range. There are four executives around him and each had a reason to wish the man dead.
It seems like a classic murder mystery, but Lucas Davenport knows it's going to be difficult to solve. There are whispers and hints that something much larger than the death of one man is afoot, and the next murder might be Davenport's own.
---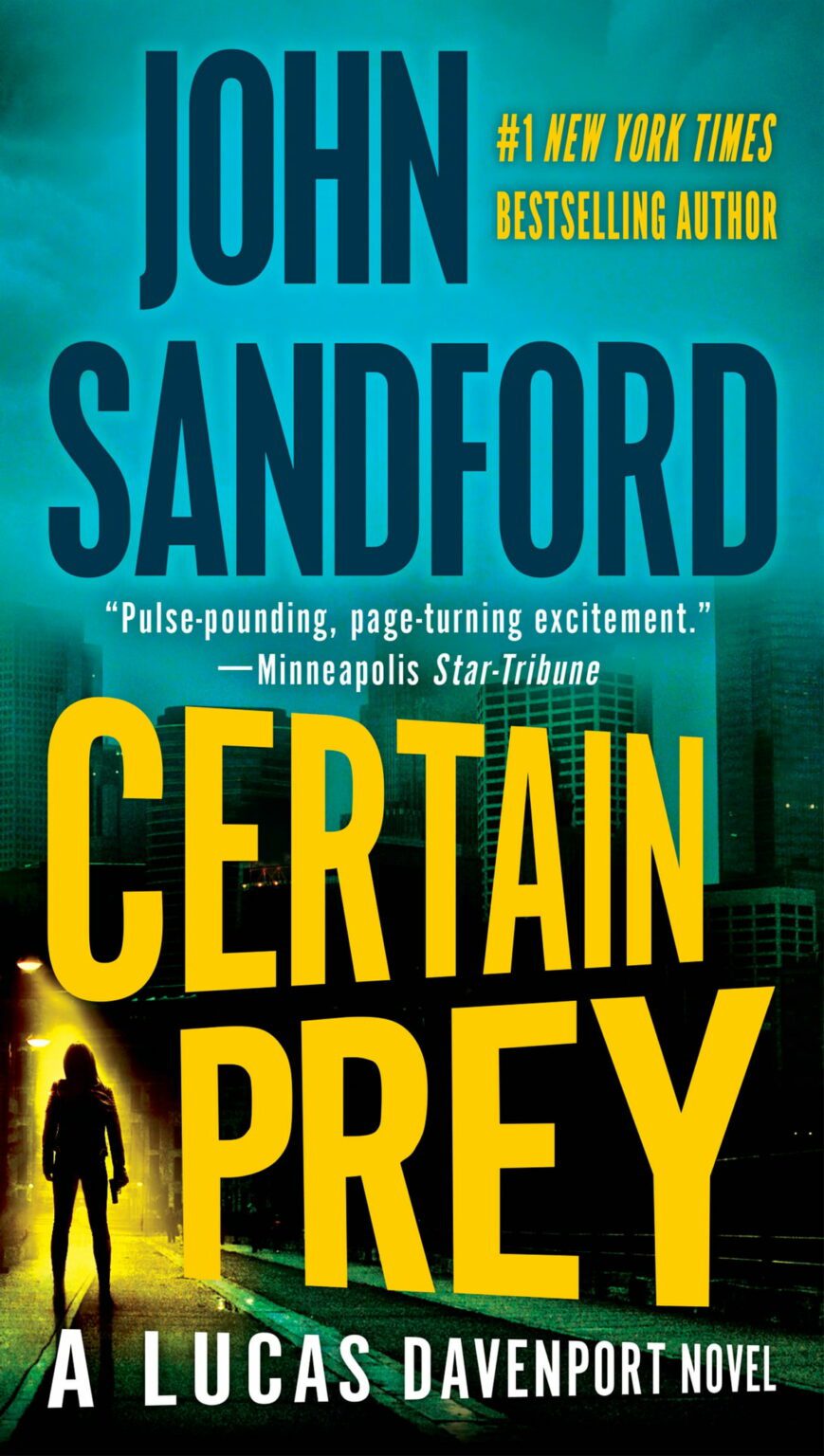 10. Certain Prey
Carmel Loan is beautiful, intelligent, and ambitious. She is also very used to getting what she wants. So, when she becomes infatuated with Hale Allen, a fellow barrister, it doesn't matter to her that he is already married.
She hires a professional killer, Clara Rinker, to remove his wife from the equation. Rinker is the best in the business, but things go wrong and there is a witness, a cop. When the cop is shot, Davenport is brought onto the case.
---
Final thoughts on Prey books in order
The Prey books in order are compelling mysteries with sharp prose and surprising twists. Lucas Davenport is also a captivating character who is brilliant at tracking down killers with unusual but effective techniques.
More Mystery Thriller Resources