The Ellen Hopkins books in order are unique in both the subject matter and the format. Hopkins often writes in poetic verse, or else includes verse throughout her novels. In both cases, she focuses on difficult subject matter.
Hopkins does not shy away from exploring the difficulties and ramifications of drug addiction, physical abuse, or sexual exploitation. For these reasons, her books have been criticized and banned, but through her exploration of such subjects and themes, teens and adults around the world have felt less alone.
About Ellen Hopkins
Ellen Hopkins says that her books are all about choices: What can lead someone to make a choice and the fallout which follows. Her books demonstrate how one person's choice affects many more people than just that one person. Her books often have more ambiguous endings to let the reader decide what happens next, but there is often an undercurrent of hope and a second chance, a chance to choose again, amidst the tragedy.
Hopkins was adopted as a baby by an older couple; at the time her father was 72 and her mother was 42. From them Hopkins says she learned the value of hard work and honesty as well as a love of reading.
Before she became an author, however, Hopkins became a mother and a business owner. It was then in the 1990s after her own considerable hardships that she decided to write. At first, she was a freelance writer before she began writing nonfiction books for children.
However, what propelled Hopkins onto bestseller lists and brought her recognition was the young adult novel Crank. It is a fictional account that is loosely based on what Hopkins experienced during nearly a decade and a half of her daughter's addiction to crystal meth. She began writing it as a personal exploration trying to make sense of the addiction and it went on to become a bestseller, selling millions of copies, and connecting with readers around the world.
It was Hopkins's first novel and is entirely written in verse, which became a stylistic choice Hopkins is now well-known for.
Ellen Hopkins Books in Order
Crank Books
Our list of the Ellen Hopkins books in order begins with one of her most popular books, which became a series. Although this was the first young adult book that Hopkins published, her debut publication was several years earlier in 2000.
Crank is the story of Kristina and her addiction to crystal meth, or "crank." This is the series which Hopkins based on the story of her family and her daughter's addiction to crystal meth from 1971 until 1995. Hopkins never intended to write a sequel, or a second sequel to Crank, but the demand from readers inspired Hopkins to return to the character of Kristina and tell more of her story.
Crank (2004)
Glass (2007)
Fallout (2010)
Burned Books
From a harrowing look at addiction and its impact, Hopkins shifts her focus to an emotional story of true love and abuse.
Burned introduces Pattyn Von Stratten, who grows up in a religious and abusive family. A sex dream about a boy leads Pattyn to start asking questions and ends with her caught in a compromising position with a real boy. Her father sends her to live with an aunt she doesn't know, but it is in the wilds of rural Nevada that Pattyn finds real love and acceptance.
Burned (2006)
Smoke (2013)
Impulse Books
Aspen Springs is a psychiatric hospital for those who have attempted suicide, and that is where the Impulse books take place. Vanessa, Tony, and Conner each tried to end it all by reaching for a blade, a bottle, or a gun and now they are facing the second chance they didn't think they would have. But this time they are facing it together.
Perfect features different perspectives than Impulse, but takes place in tandem.
Impulse (2007)
Perfect (2011)
Tricks Books
The next series on our list of the Ellen Hopkins books in order features five teenagers from across the U.S. There are three girls and two guys from different social classes and with different sexual orientations, but all of them are searching for something. Each of them then learns what happens when declarations of love are said for the wrong reasons.
Tricks begins as five separate stories that slowly weave together throughout the course of the novel to form a larger story. This series does largely revolve around child prostitution and sex trafficking.
Tricks (2009)
Traffick (2015)
Triangles Books
Triangles was Ellen Hopkins's first foray into adult fiction. Just as she does in her young adult books, she tackles taboo subjects in this duology as well. However, it is a more explicit exploration of sex, marriage, and the fragility of life. Triangles tells the story of three female friends each facing their own crisis, yet intrinsically connected with one another.
Tilt is not a sequel to Triangles; however, it explores similar themes and tells a similar story for a young adult audience.
Tilt follows the teens of the parents from Triangles. These teens are connected through their parents and as their parents begin to pull away, the teenagers' lives begin to tilt. Each is exploring and learning about love, and its crucial consequences.
Triangles (2011)
Tilt (2012)
Love Lies Beneath Books
This is another foray into adult fiction by Ellen Hopkins. Love Lies Beneath introduces Tara who is a beautiful, affluent woman who prefers to keep her past to herself. Then she meets Cavin Lattimore, who is the surgeon assigned to Tara after a skiing accident and proves to be handsome, kind, and charming.
As she recovers, a relationship begins to blossom between them that Tara never thought possible. But she also begins to notice strange things and cracks in Cavin's seemingly perfect personality.
On the Rocks (2015) (Prequel Short Story)
Love Lies Beneath (2015)
A Sin Such as This (2018)
Standalone Books
Ellen Hopkins has also written several standalone books. The majority of these novels are young adult, with the exception of Collateral, which is marked with an asterisk below. Collateral is an adult fiction book, which contains mature themes. You can find out more about each of these titles further down in the summary section for the Ellen Hopkins books in order.
Nonfiction Books
This list of the Ellen Hopkins nonfiction books in order includes her debut publication, which was a children's book. She published three books that year, 2000, for a younger audience and wrote several more before she shifted to writing her young adult fiction. All of these older titles are now out of print, but second-hand copies are, for the most part, readily available.
Anthologies
Finally, Hopkins has also contributed to nearly a dozen anthologies throughout her career.
A Summary of Ellen Hopkins Books in Order
While Hopkins is most well-known for her impactful duologies and the Crank trilogy, she has also written several standalone books as well. Below you will find the summaries to her standalone books, which each have similar themes as her earlier series. Collateral is an adult fiction novel, while the other books below are young adult.
---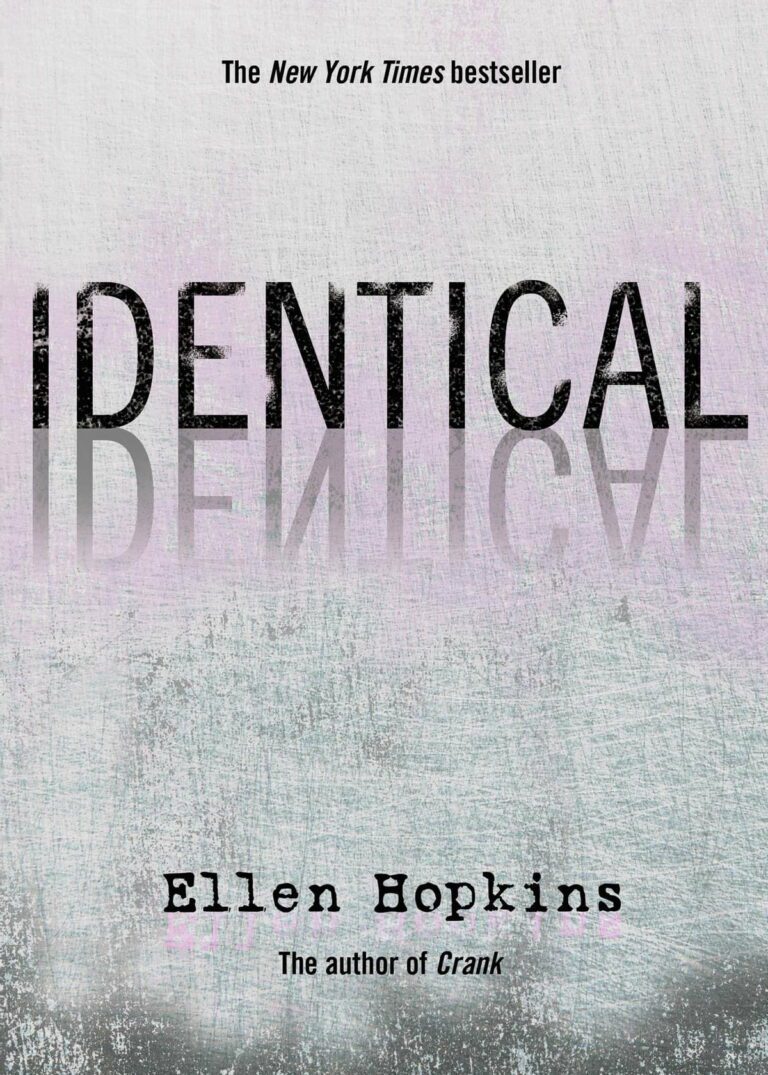 1. Identical
Kaleigh and Raeanne are identical twins in a seemingly all-American family. Their father is a district-court judge and their mother is a politician, but appearances can be deceiving and each sister is hiding her own dark secret.
Kaleigh is the misplaced focus of their father's love as their mother is often away from home on the campaign trail. All that Raeanne sees, however, is that their dad is playing favorites…and she is losing. So, if she faces a losing battle, she'll do it her way with drugs, alcohol, and sex.
It becomes obvious that neither sister can continue to harbor their secrets alone, but which sister will step up to save the other?
---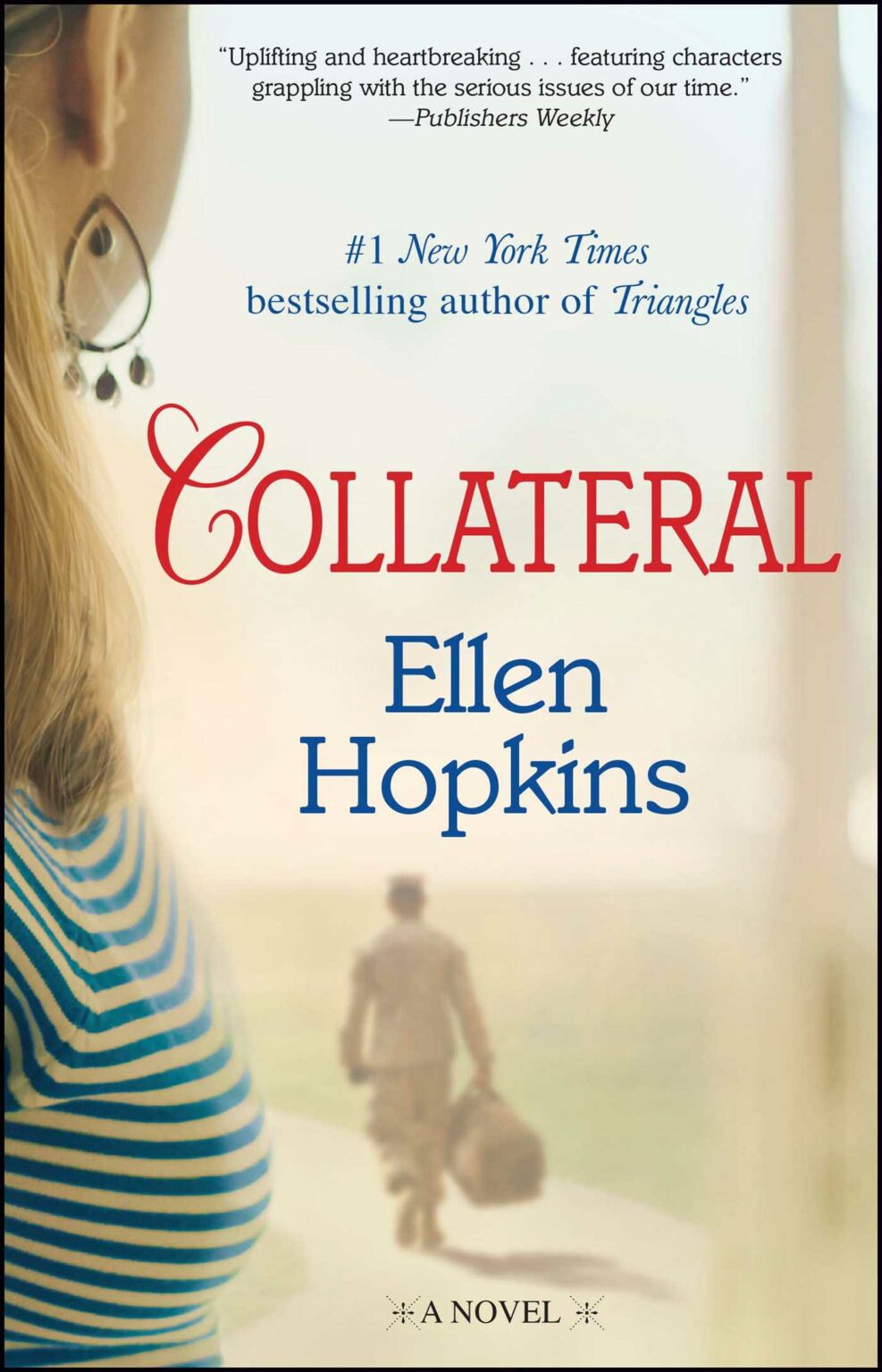 2. Collateral
Ashley is an MFA student at San Diego State University. She never dreamed that she would become a military wife, but that was before she met Cole.
He is a handsome soldier that doesn't match the stereotype of an aggressive military man. Cole is passionate, romantic, and writes poetry. Their love affair manages to survive four deployments throughout the course of five years, and now Cole wants Ashley to marry him.
But Ashley has recently met another man. A professor who shares her pursuits and values, and she begins to wonder what her life might look like outside of the shadow of war.
---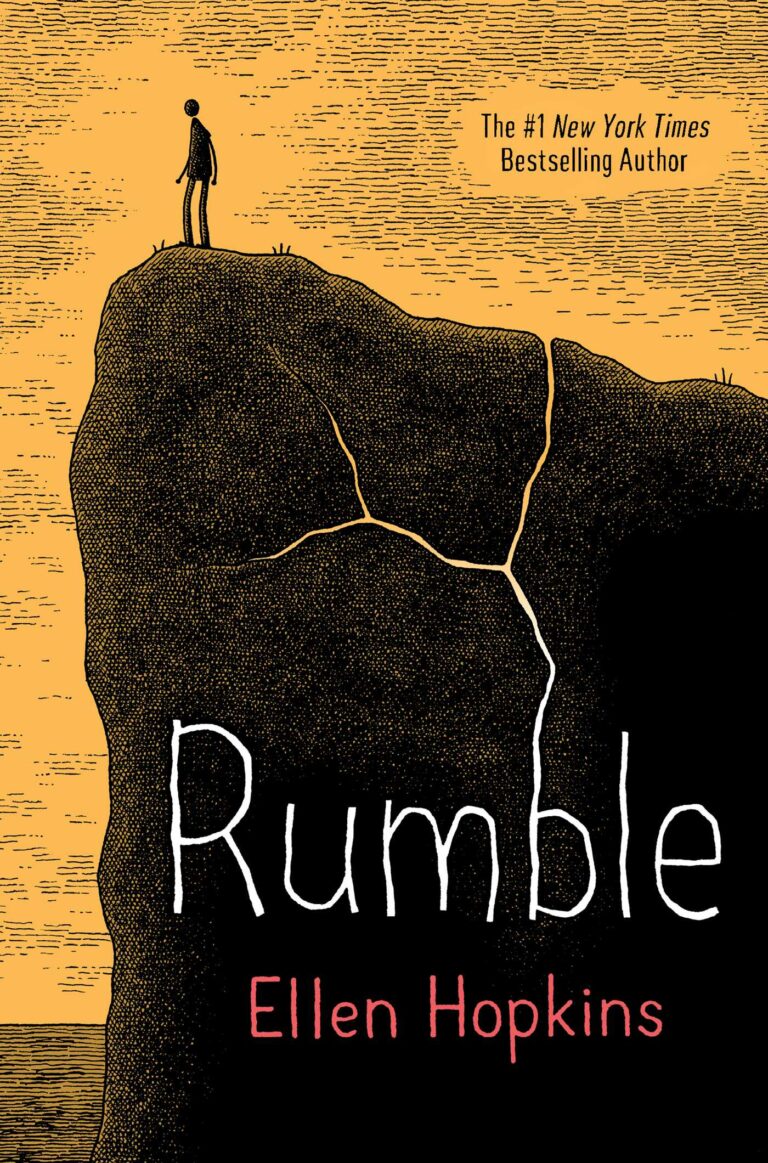 3. Rumble
Matthew Turner does not have faith in anything.
His family is in shambles after his younger brother was bullied into committing suicide. Then his friends all turned their back on him. He certainly doesn't have faith in a higher being who lets such terrible things happen.
His girlfriend Hayden keeps talking about faith and forgiveness, but Matthew is not going to let go of the blame. He's decided to live large and go out with a huge bang… But then, from a dark and silent place, Matt hears a rumble that wakes him up and calls into question everything he ever disbelieved.
---
4. The You I've Never Known
Since Ariel's mom left when she was a baby, it has always just been Ariel and Dad. He says that home is wherever the two of them are, but now Ariel is 17 and after years of moving, she just wants to put down roots.
Meanwhile, Maya is a teenager who has run from an abusive mother into the arms of an older man. She thought she could trust him but now she is all alone with a baby on the way.
Ariel and Maya's lives collide when Ariel's mother shows up with wild accusations. She says that her father kidnapped her and Ariel doesn't know what to believe. How can she choose between the mother she's been taught to mistrust and the father who has taken care of her?
---
5. People Kill People
A gun has been sold in the classifieds after killing a spouse, bought by a teenager for needed protection. But which was it? Each person has the incentive to pick up a gun and fire it.
Was it possibly Rand or Cami, married teenagers with a young son? Was it Silas or Ashlyn, members of a white supremacist youth organization? Daniel, who fears retaliation because of his race, who is possessively clinging to Grace, the love of this life? Or Noelle, who has recently lost everything and has sunk into a depression?
One week brings these six people into close contact amidst a town wrought with political and personal tensions. Someone will fire and someone will die, but who?
---
6. Closer to Nowhere
Hannah is relatively happy with her life. Her parents are supportive, she's popular at school, and she's been doing fantastic in gymnastics. But then her cousin Cal moves in with her family and everything changes.
Cal never tells the whole truth, he pranks Hannah all the time, and he seems to be the reason her parents are fighting more. Hannah is trying to be patient with Cal since his mom died, but she finds herself wishing that he had never moved in with her family.
For his part, Cal is trying to fit in, but no one seems to get his humor, which he uses as a defense mechanism. But if Cal doesn't let his walls down soon, he might push away the family trying their best to love him.
---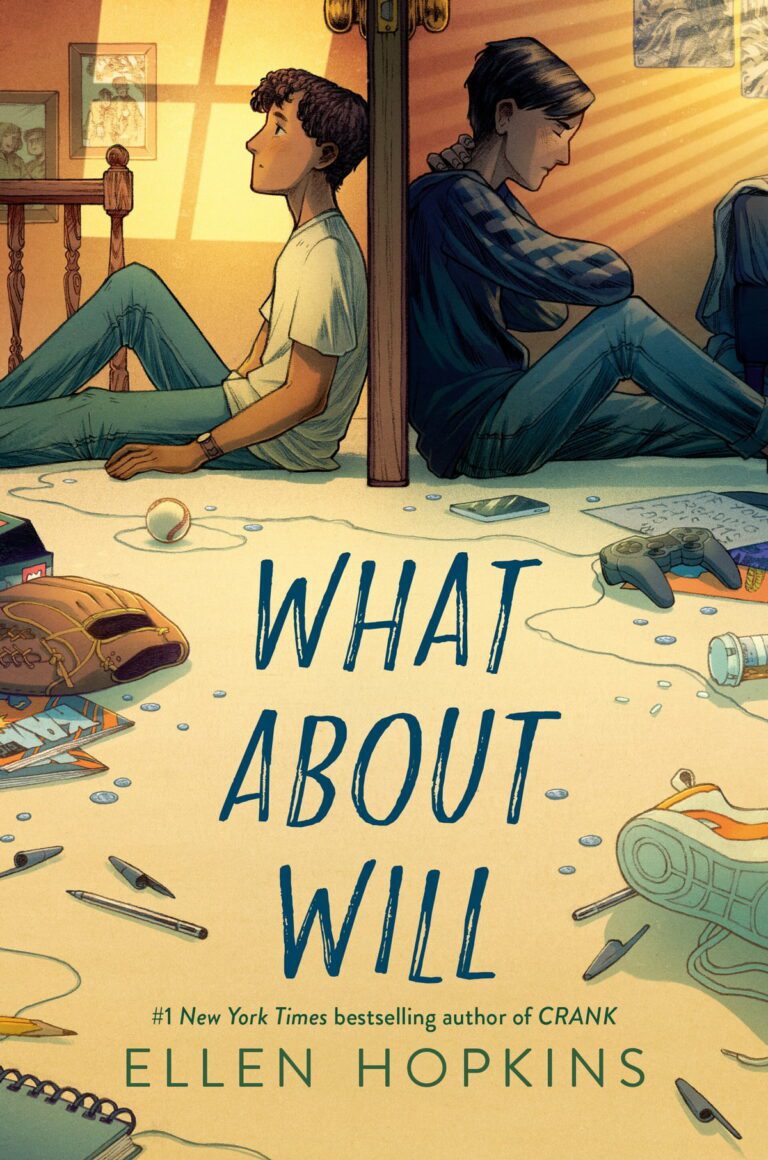 7. What About Will
Trace Reynolds has always looked up to his older brother Will. He was the one who taught Trace how to ride a bike and never once looked down on him. But then Will was hit hard during a football game, which knocked him out and resulted in a brain injury.
That was 16 months ago, but the incident still weighs heavily on the family. Will now has a facial tic, depression, and an anger that he cannot always control. Their parents have also gotten divorced.
Trace doesn't want their family to fracture more than it already has, so he begins to cover for Will who is struggling with an addiction to pain medication. But Will is becoming someone Trace doesn't recognize and Trace realizes that some secrets cannot be kept forever.
---
Final thoughts on Ellen Hopkins books in order
In each of the Ellen Hopkins books in order, Hopkins writes with raw, poignant emotion and focuses on subject matter that is often regulated as taboo. For the past two decades she has been helping individuals feel less alone by shining a light on the difficult subject matters of abuse, addiction, mental illness, and more through her poetic voice.
Reading the Ellen Hopkins books in order can be a difficult journey with the events that transpire, but it is one that will stay with you long after you turn the last page.
More Young Adult Resources