Rex Stout began writing the Nero Wolfe books in order in the 1930s and since his passing in 1985 the series has been taken over by Robert Goldsborough, meaning there are still new Nero Wolfe mysteries being published.
This series follows the titular private investigator Nero Wolfe as well as his righthand man Archie Goodwin as the pair work together to solve murder mysteries.
About Rex Stout
Rex Stout was 47 years old when he published the first Nero Wolfe book, and before that he had worked a plethora of jobs in his life. His debut novel was published in 1929 but he had written for magazines as well. In addition, Stout worked as a banker before he turned to writing full-time and eventually became president of the Authors Guild.
Stout was born in 1886 in Indiana as the sixth child of nine and he was an arithmetic prodigy. He travelled all over the state of Kansas by the time he was nine before his parents stepped in and stopped the exhibitions with the worry that it would warp his personality. During this time when Stout did not attend school he read his father's entire 1,200-volume library of biographies, histories, philosophies, and fiction books.
After the Great Depression and the publication of Stout's debut novels, the appetite and demand for books had changed, which is what led Stout to writing detective mysteries and creating the characters of Nero Wolfe and Archie Goodwin.
The series was incredibly successful and Stout continued to write Nero Wolfe books right up until his death in 1975. Stout died at 88 while at home, one month after the publication of the 47th Nero Wolfe mystery.
During Stout's lifetime the Nero Wolfe series was translated into 22 languages and sold more than 45 million copies.
Nero Wolfe Books in Order
Each Nero Wolfe book contains a standalone crime that Wolfe solves by the end of the novel, so you can read the Nero Wolfe books in any order. However, if you have the inclination, time, and choice, reading the books in order of publication will follow the chronological order of the series.
This reading order will avoid any accidental spoilers for the series with references to past cases and also follow the journey and growth of the characters.
Nero Wolfe Mysteries by Robert Goldsborough
While Rex Stout passed away in 1975, that was not to be the end of Nero Wolfe as Robert Goldsborough took over the series. There are subtle updates to the series as Goldsborough heralded it into the 21st century, but with the approval of Stout's estate, Goldsborough has remained faithful to the characters Stout created.
Nero Wolfe Short Stories/Novellas
In addition to the full-length novels there are also a few short stories and novellas about the beloved private investigator. While these are now out of print, there are links to second-hand copies available, which have been included below.
Bitter End (1997)
Booby Trap (2013)
Book-to-Screen Adaptations
There are several adaptations of Nero Wolfe on screen. The very first was a movie adaptation of Fer-de-Lance in 1936, Meet Nero Wolfe, starring Edward Arnold as Nero Wolfe and Lionel Stander as Archie Goodwin. Rita Hayworth was also in this production.
The next adaptation came one year later in 1937 and adapted the second book, The League of Frightened Men, with the same title. However, this movie featured a recasting of Nero Wolfe with Walter Connolly stepping into the detective's shoes. Lionel Stander reprised his role as Archie Goodwin.
Then in 1959 there was a television production titled Nero Wolfe with Kurt Kasznar in the leading role as the detective and William Shatner starring as Archie Goodwin.
There were then two international productions adapting the mysteries of Nero Wolfe before The Doorbell Rang was adapted in 1979 as a TV movie. It stars Thayer David as Nero Wolfe and Tom Mason as Archie Goodwin.
Next was another TV series in 1981 starring William Conrad as Nero Wolfe and Lee Horsley as Archie Goodwin. The show, titled Nero Wolfe, was nominated for two Primetime Emmys.
There have since been four more Nero Wolfe adaptations in the 21st century. The TV movie The Golden Spiders in 2000 and a TV series which had two seasons in 2000 and 2001: A Nero Wolfe Mystery. There was also a Russian TV movie in 2001 and an Italian TV series in 2012.
A Summary of Nero Wolfe Books in Order
While you can read the Nero Wolfe books in any order you wish, reading the series in order of publication will make for the most enjoyable reading order by ensuring you don't miss a single mystery. Below you will find the summaries to the first ten Nero Wolfe books in publication order.
---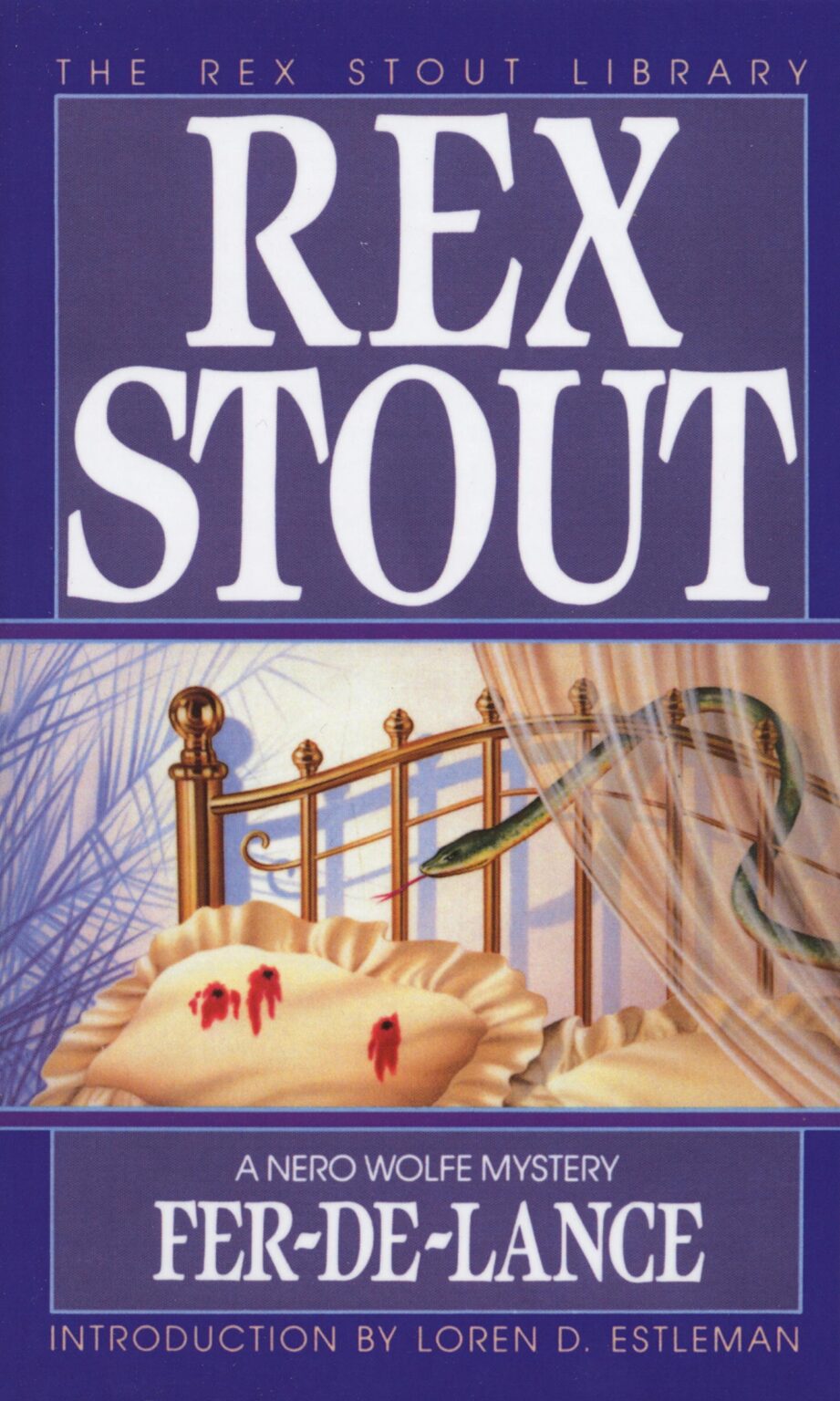 1. Fer-de-Lance
The fer-de-lance is one of the most dreaded snakes known to man. So, when someone tries to give one to Nero Wolfe as a present, Archie Goodwin knows he's getting close to solving the mystery of the clever murders of an immigrant and a college president.
Meanwhile, Wolfe is playing snake charmer in a case with more twists than an anaconda. He's whistling a seductive tune with the hopes that it will lure in a killer with poison in his heart.
---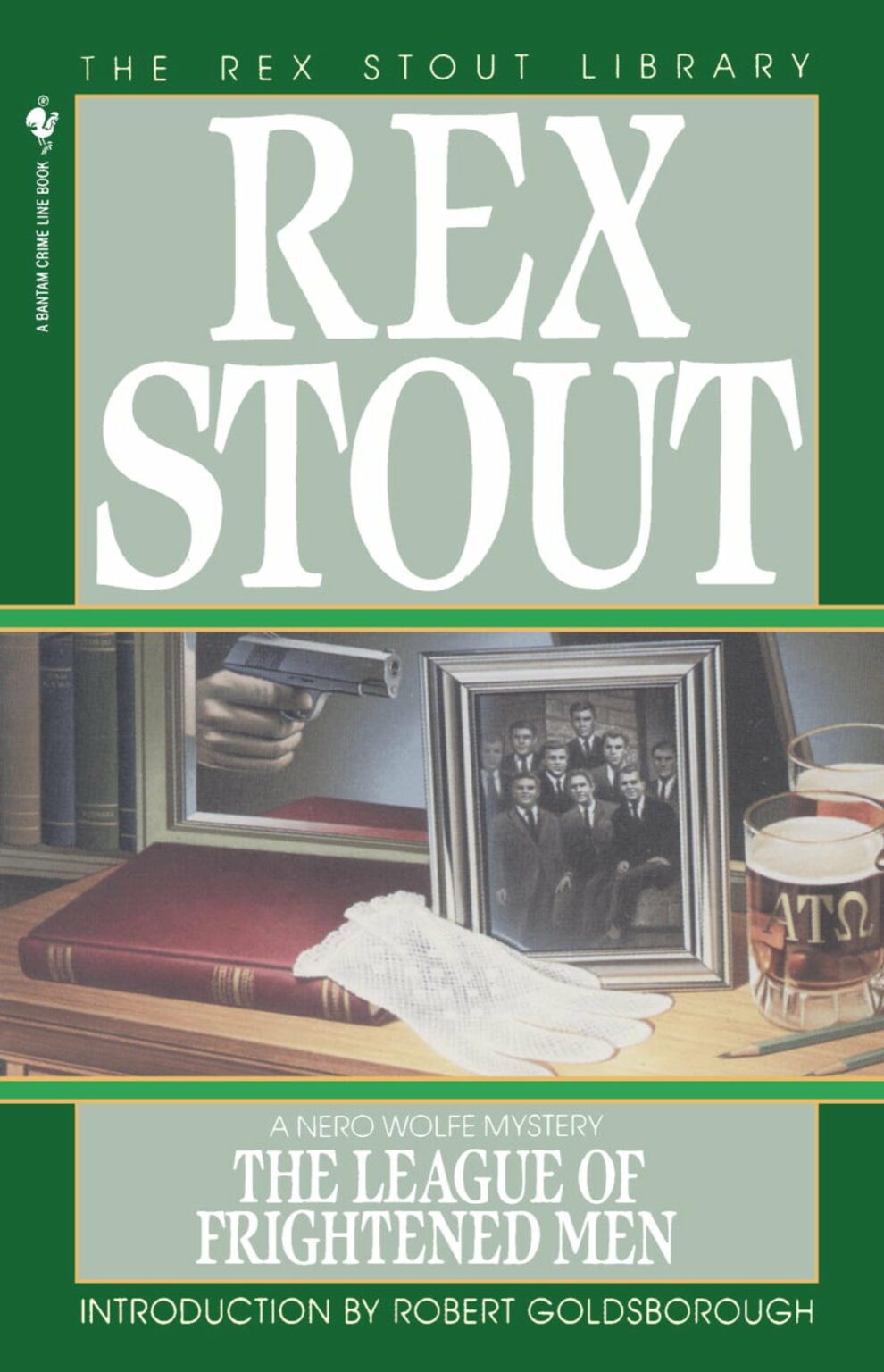 2. The League of Frightened Men
Paul Chapin's college friends have never forgiven themselves for the prank that left their friend permanently injured. However, their Harvard days are far behind them and they thought they had been forgiven. Then a class reunion ends in a fatal fall for one of them.
Now this league of frightened men are desperately seeking Nero Wolfe's help, but the killer is cunning and it will take all of Wolfe's brilliance and Archie's tenacity to outwit them.
---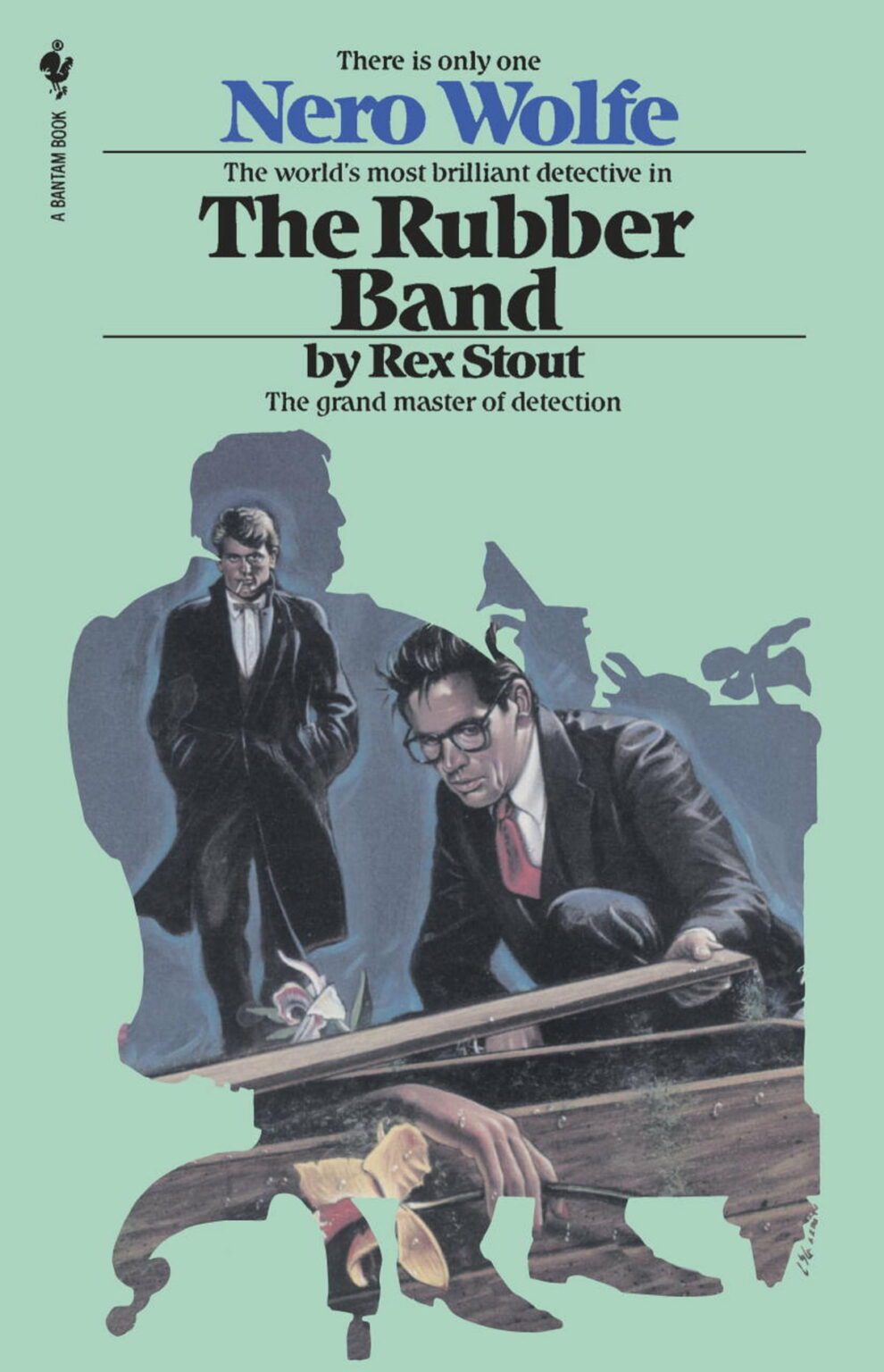 3. The Rubber Band
On the surface, a Wild West lynching and a respected English nobleman have nothing in common. However, it becomes Nero Wolfe's job to find the connection when a young woman hires his services.
Somehow a forty-year-old pact, a five-thousand-mile search, and a million-dollar murder are linked to an international scandal. It could all rebound on Nero and Archie with fatal abruptness.
---
4. The Red Box
A woman is dead and the fortunes of theatrical producer Llewellyn Frost all depend on solving the mystery of the red box. It had two pounds of candied fruits, nuts, and creams, covered in chocolate — and laced with potassium cyanide.
Nero's suspicion leads to Frost's kissing cousin and Frost wants Nero to kill the case quick, before it kills him.
---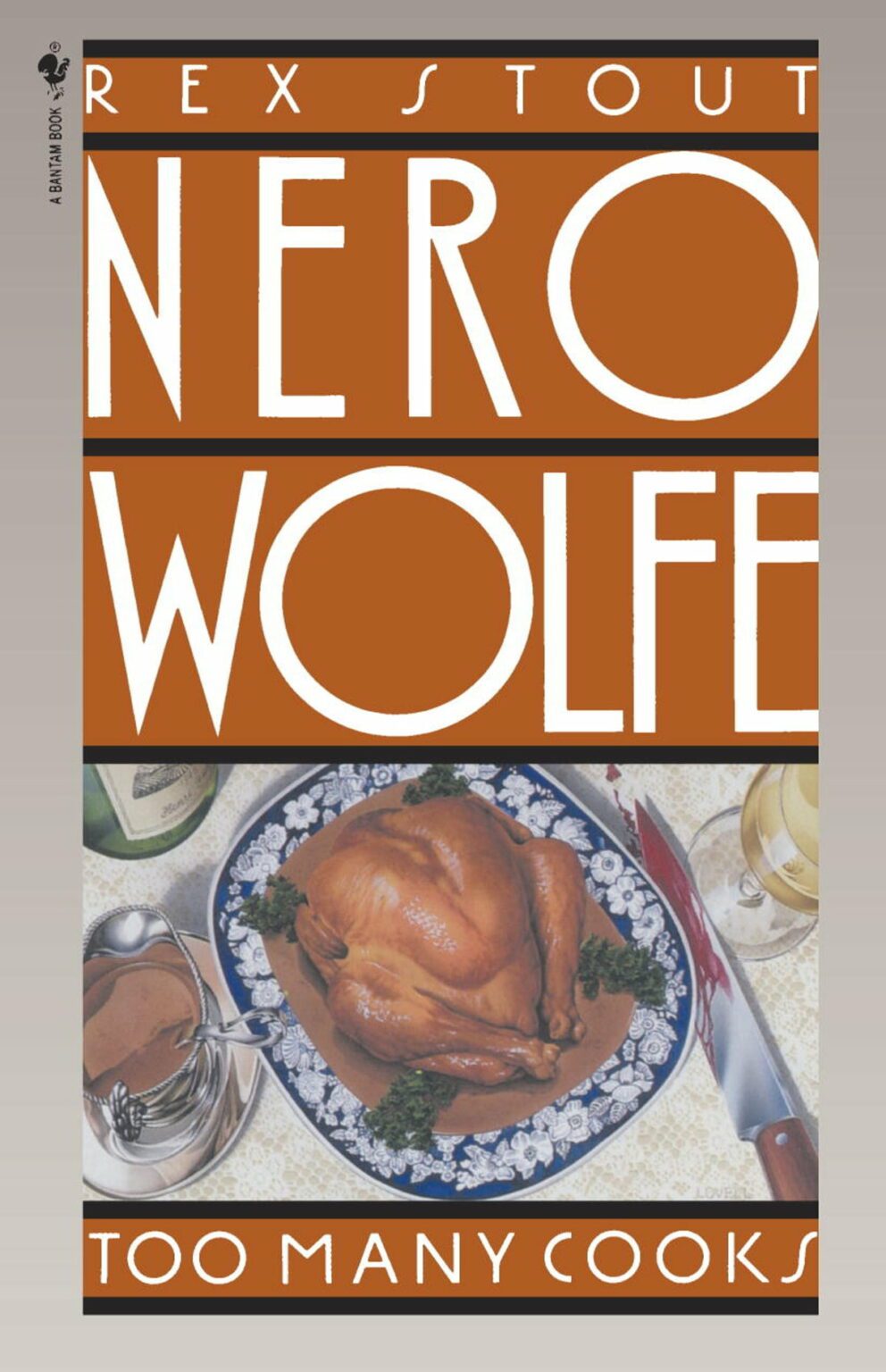 5. Too Many Cooks
Nero Wolfe is the guest of honor at a gathering of the greatest chefs in the world and must practice his own trade of sleuthing when he discovers that there is a murderer in their midst. One of the chefs has been stabbed to death. Now Wolfe must find the murderer before he becomes a victim as well.
---
6. Some Buried Caesar
Nero and Archie became stranded in the middle of a private pasture after a car accident and then find themselves in the middle of a family feud as well.
A restauranteur wants to buy the family's prize bull and barbecue it as a publicity stunt, which may be bad taste but isn't illegal… Until the prize bull is found pawing at the remains of a family scion. Wolfe knows the idea of the bull being the murderer is pure bull, and now he must wade through a stampede of suspects to find the killer.
---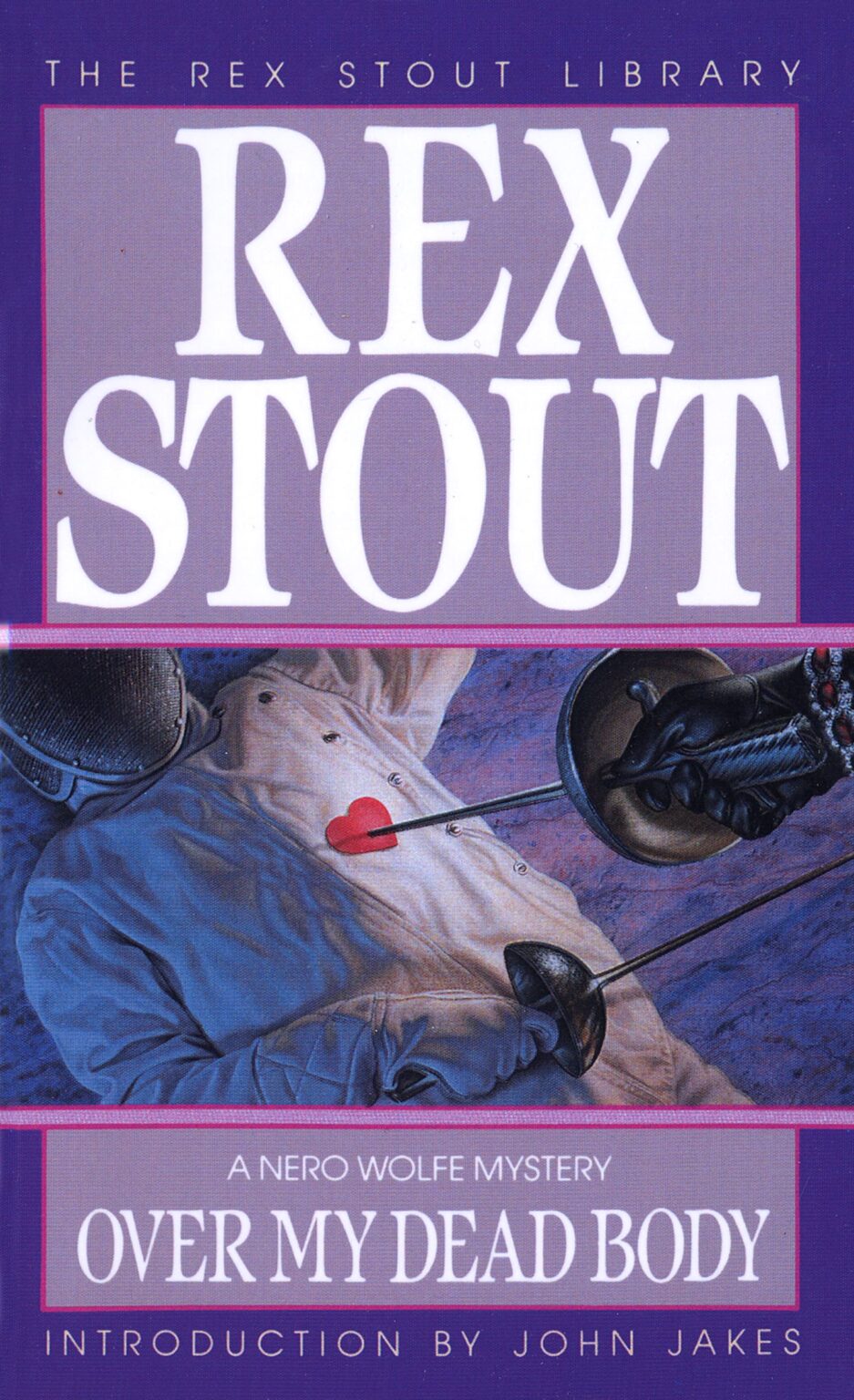 7. Over My Dead Body
A Balkan beauty has turned to Nero Wolfe for help when she gets in trouble over some missing diamonds, but she is also claiming for be Wolfe's long-lost daughter. Then a student at this woman's fencing school turns up dead, complicating matters.
Wolfe and Archie are thrust into the middle of a tangle of documents, identities, and international intrigue. Then, another student is murdered, and Nero urgently needs to figure out how this Balkan beauty is involved.
---
8. Where There's a Will
Nero Wolfe is investigating the bizarre will of the late multimillionaire Noel Hawthorne. The man left most of his estate to his mistress and nearly nothing to his family, including his three sisters: April, May, and June. Then Nero stumbles across a legacy of murder.
---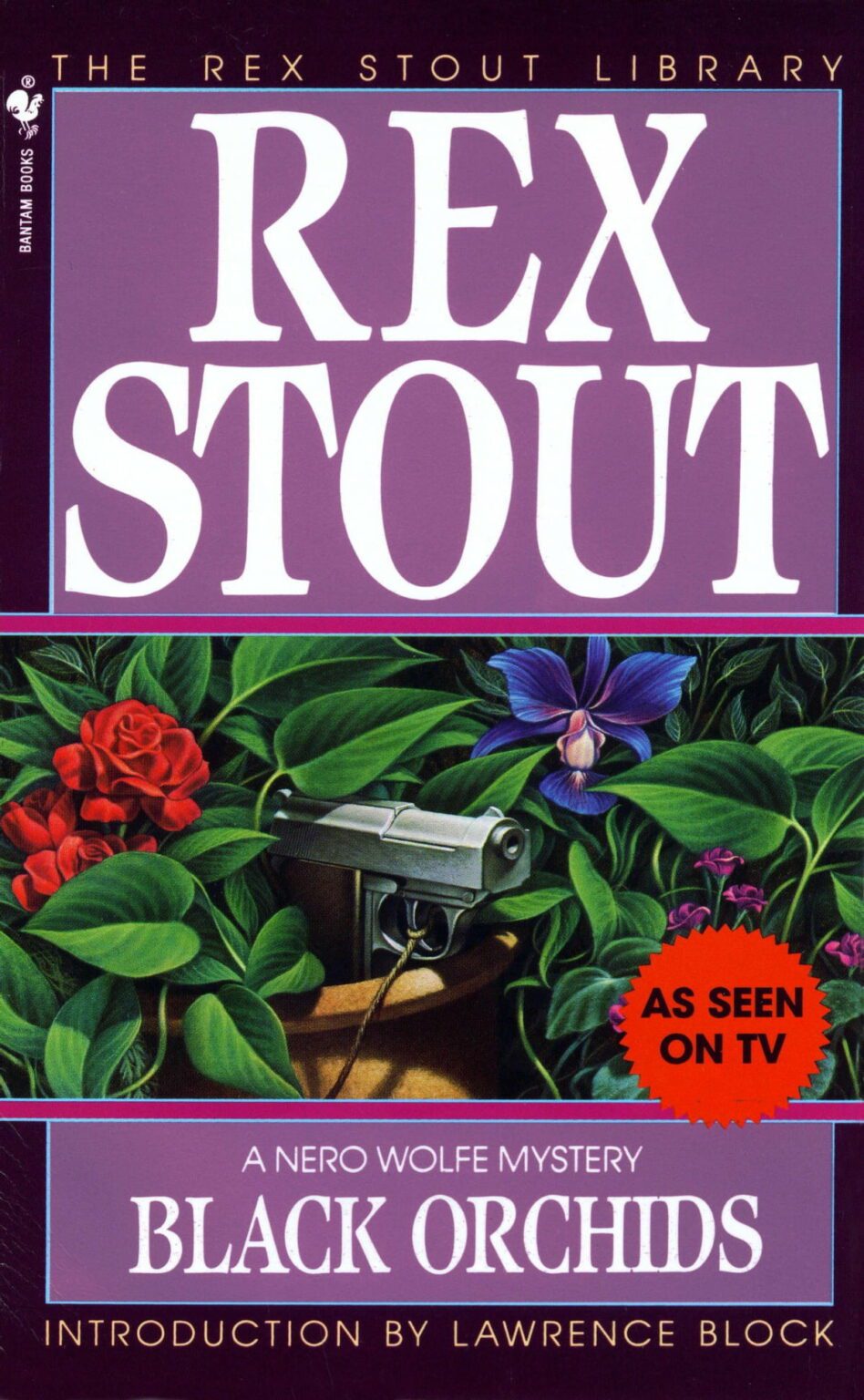 9. Black Orchids
A special showing of rare black orchids lures Nero Wolfe out of his comfortable New York brownstone to the flower show. But unfortunately, the show is overshadowed by a daring murder. Wolfe and Archie Goodwin need to weed out the cunning killer quickly, especially since Archie has already fallen in love with one of the suspects.
---
10. Not Quite Dead Enough
The U.S. army is urgently requesting Nero Wolfe's assistance, but the detective is refusing to answer their summons. So, Archie Goodwin needs to pique Wolfe's interest with two tantalizing clues: There is a corpse that won't rest in peace and a sinister accident involving national security.
Subsequently Goodwin lays the bait on the wrong side of the law and Wolfe sets the traps to catch a pair of killers.
---
Final thoughts on Nero Wolfe books in order
If you enjoy the dynamic of a detective duo, then you should absolutely read the Nero Wolfe books in order. These books are entertaining whodunnits from the perspective of his sidekick Archie Goodwin who narrates the mysteries.
More Detective Mystery Resources