Most of the Jana Deleon books in order combine elements of romance, mystery, comedy, and the supernatural against the backdrop of Louisiana. Growing up in the state, Deleon has an intimate understanding of the culture and landscape that shines through in her writing.
About Jana Deleon
Before she was an author Jana Deleon was a chief financial officer. She then took the plunge to pursue writing and has since become a New York Times and USA Today bestselling author.
While Deleon has written since she was a child in elementary school, she says it was at her grandmother's funeral that she decided to return to writing. She had just finished reading a few Janet Evanovich books and felt inspired. Deleon says the writer she respects the most is Agatha Christie for her ability to write intricate mysteries that fool readers by appearing simple.
As previously mentioned, Deleon grew up in Louisiana and her family had a camp on a bayou off the Gulf of Mexico. Cohabiting with gators was as much of a reality as the abundance of seafood that made up their diet. She says her family had three commercial deep freezers full of fresh shrimp, fish, and crabs.
The theme of family also plays a big role in her books, because of the complicated relationships that can come from family members as well as the family you choose for yourself.
Throughout her career Deleon has had experience as both a traditionally published author as well as an independent author. One of her publishers was experiencing financial difficulties that led to them going under and Deleon saw the writing on the wall. When they published her third book in a trilogy, they were found in breach of contract which allowed the publishing rights to return to Deleon and she self-published her backlist in 2010.
As an accountant, Deleon prepared for her shift from corporate day job to full-time author, and she says her career would never have taken off as it has if she hadn't.
Jana Deleon Books in Order
Standalone Books
Jana Deleon has not written many standalone books, but it is how she began her career as an author. Her first publication was a standalone that is quite similar to her later novels with its romantic suspense and cozy mystery elements.
Rumble on the Bayou (2006)
Unlucky (2007)
Ghost-in-Law Books
Next in our list of the Jana Deleon books in order is her first series which was the first time she incorporated paranormal themes into a cozy mystery setting, but it certainly would not be the last. The Ghost-in-Law books should be read in order of publication. As well, The Helena Diaries is a direct companion novella to Trouble in Mudbug.
The first book introduces Maryse Robicheaux, a scientist, and the situation she has found herself in following the death of Helena, her mother-in-law. It also introduces Luc LeJeune, an agent for the DEA. Each book in the series follows different main characters, but all take place in Mudbug, Louisiana and the books are interconnected.
As well, Rose and Helena Save Christmas is a crossover novella with Denise Grover Swank.
Shivers Books
Shivers is the first multi-author series Deleon contributed to with The Secret of Cypriere Bayou. These romantic suspense stories are connected by theme, and it is not necessary to read them in publication order. Deleon's book introduces Olivia Markham, an author, and John Landry, who is the caretaker of the mansion where she is staying, as they work together to find out who or what is targeting Olivia.
Emerald Book
While this book is not part of the Shivers series, it is a companion novel to Deleon's contribution with its setting. Brian Marcentel has been hired to keep Justine Chatry safe from whatever is lurking behind the walls of the neglected mansion. However, the researcher insists on investigating every suspicious noise right alongside him, but Brian's greatest challenge will be trying to resist her.
Bayou Bodyguard (2011)
Miss Fortune Mystery Books
These books are easily Jana Deleon's most popular. The series follows Fortune Redding, a CIA agent who has gone undercover in the small town of Sinful, Louisiana for her own protection. While it is possible to read any of these books as a standalone, the best experience would be to read these Jana Deleon books in order of publication.
That's because there are recurring characters and plotlines throughout the series; for example, the whole reason Fortune moves to Sinful. If you read these books out of order, you will encounter spoilers for previous books.
Mystere Parish Books
This next series by Jana Deleon is a romantic suspense trilogy. The books follow different main characters, but share similar themes and situations. Each book features danger lurking in the shadows, Cajun culture, and a mounting attraction between an officer of the law and a woman he wants to protect.
The Reckoning (2012)
The Vanishing (2012)
The Awakening (2012)
Mystere Parish: Family Inheritance Books
While this is the start of a new series by Jana Deleon, it does build upon the world established in the Mystere Parish books, so it would be best to read those books first. Then you should read these books in order of publication. Each book takes place in Calais as the LeBreau siblings return to comply with their mother's will and collect their inheritance.
But something is haunting their ancestral home, turning it into a house of horrors. In addition to being paranormal mysteries, these books are romantic suspense with each LeBreau sister falling hard for an attractive male in Calais.
The Accused (2013)
The Betrayed (2013)
The Reunion (2021)
12 Days of Christmas Story
The 12 Days of Christmas stories feature contributions from multiple authors that correspond to each day of the classic Christmas carol. Jana Deleon wrote the eighth story which includes her usual mix of mystery and romance in a Louisiana setting.
Eight Maids a' Missing (2013)
Happily Everlasting Books
This is another series by multiple authors and Jana Deleon writes the first installment. Dead Man Talking introduces the town of Everlasting, Maine, where nothing is as it seems. This paranormal mystery series includes ghosts, wolf shifters, witches, and all other things supernatural along with more otherworldly towns.
Shaye Archer Books
The Shaye Archer books are mystery thrillers with elements of horror, unlike some of Deleon's other books. Deleon has also confirmed that this series is complete at seven novels.
Shaye Archer was found by the police in an alley beaten and abused with no memory of the previous fifteen years of her life, not even her name. The first book begins nine years later after Shaye has become a licensed private investigator to help her clients find answers when there aren't supposed to be any.
Marina at Midlife Book
This is the first book in a newer series by Jana Deleon which is a paranormal romance cozy mystery. It begins with Marina Trahan finding her husband in bed with another woman. Her life has erupted into chaos when a stranger tells her that she is descended from a goddess and the fate of the world rests on her shoulders.
Wrong Side of Forty (2020)
Tempest Island Books
The last series on our list of the Jana Deleon books in order is a romantic suspense duology. Each book follows different main characters, but since the setting is the same, it is best to read these books in publication order.
Backrush (2021)
Adrift (2022)
Anthologies
Deleon has also contributed to one anthology throughout her career alongside eight other New York Times bestselling authors.
Lizzy Gardner Files Short Story
Back when Kindle Worlds was a thing, essentially author-approved fanfiction, Jana Deleon wrote a contribution to the Lizzy Gardner Files. This takes place in the universe of the Lizzy Gardner series by T.R. Ragan. However, it is unfortunately no longer available.
Unsavory (2014)
A Summary of Jana Deleon Books in Order
By far the most popular of the Jana Deleon books in order are the Miss Fortune Mystery series. That's why you will find the summaries for the first ten books in this series below. However, if you have never read these books before, there will be minor spoilers for the series in the below summaries so proceed with caution.
---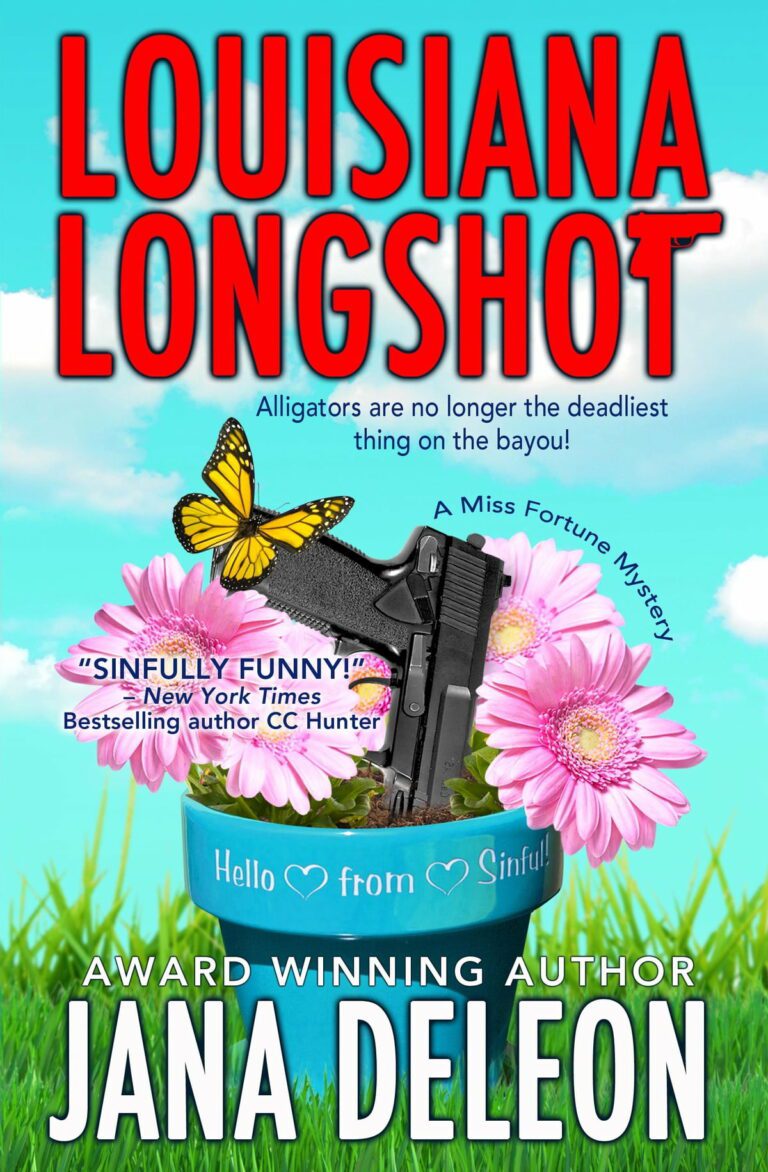 1. Louisiana Longshot
CIA assassin Fortune Redding needs to go off the grid fast with a leak at the agency and a price out on her head. That's how she winds up in Sinful, Louisiana posing as a former beauty queen turned librarian, which might be a fate worse than death. However, she is determined to lay low until her boss can find the leak and the arms dealer out to get her.
But before she even gets her suitcase unpacked, the dog she never asked for digs up a human bone in her backyard. She turns to a couple of seemingly sweet old ladies for help, but she doesn't realize the control they have on this small town. With the handsome deputy asking prying questions, her investigation may blow her cover and get her killed.
---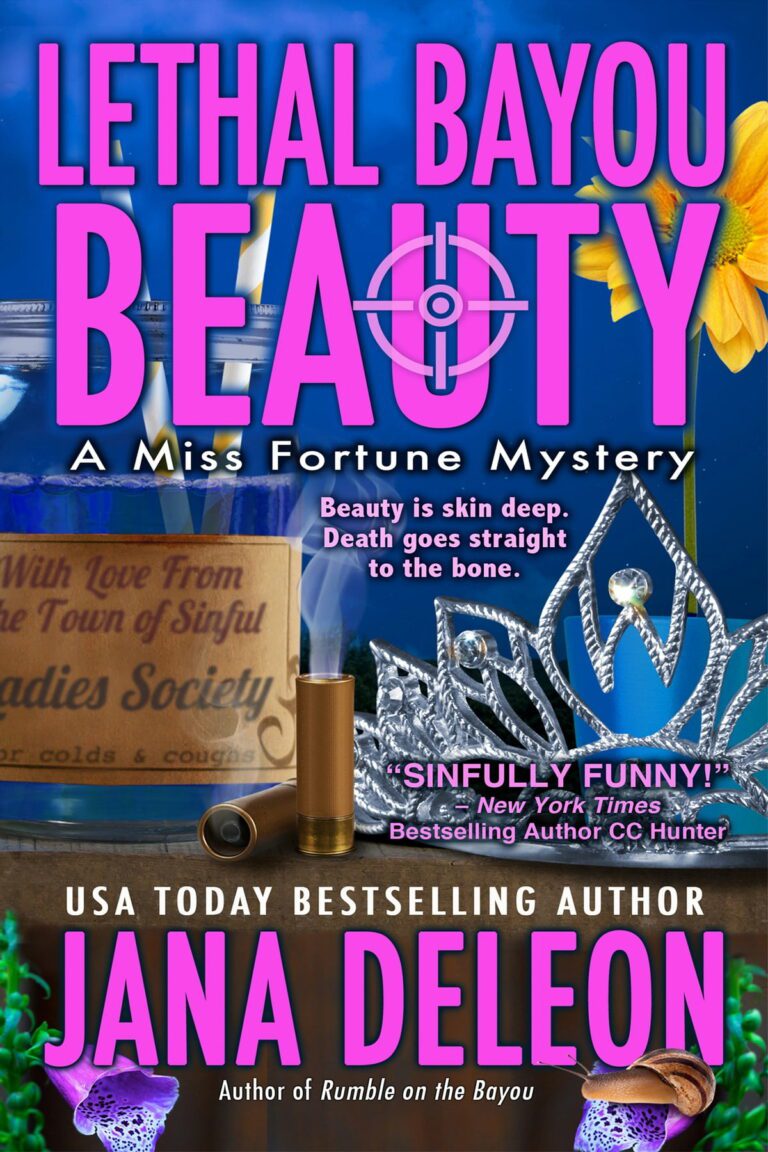 2. Lethal Bayou Beauty
Pansy Arceneaux was universally disliked by all in Sinful, Louisiana. The aspiring actress returns to host the beauty pageant and Fortune Redding's undercover identity means she is the perfect candidate to chair the event alongside Pansy. But they can't get through a single rehearsal without a fight breaking out.
So when Pansy turns up dead, Fortune is the main suspect. She needs to find the real killer to protect her cover and her life.
---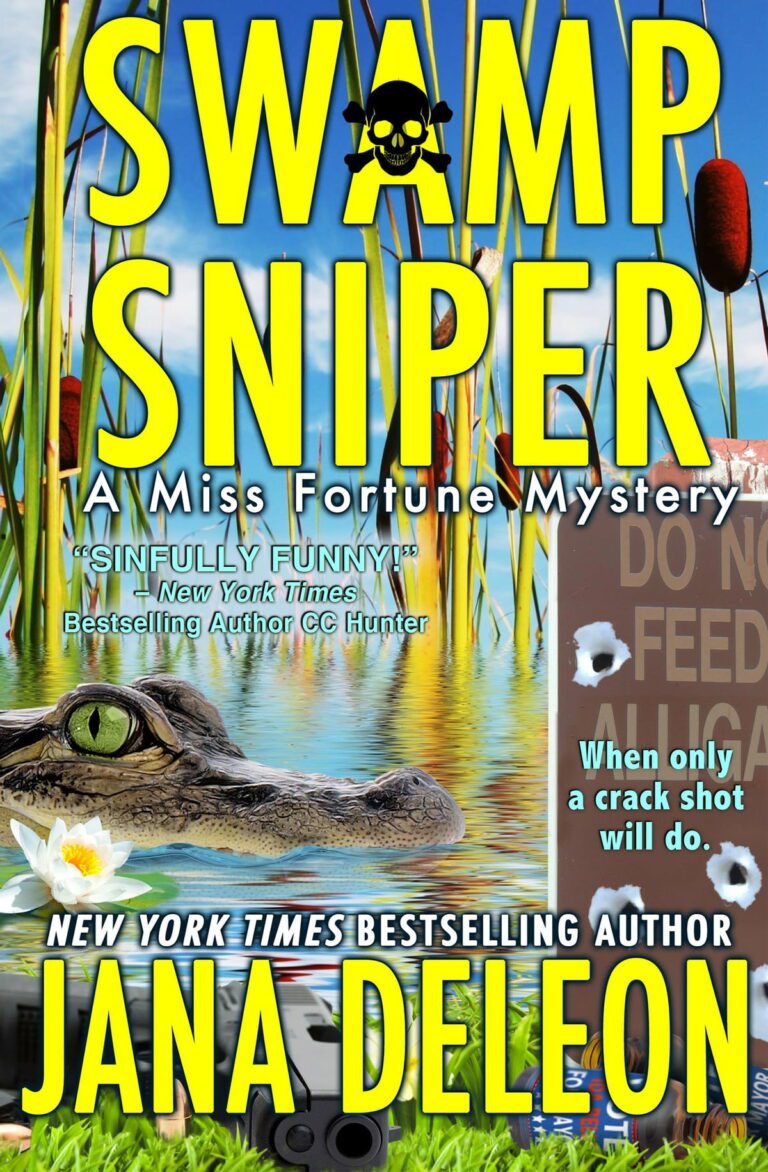 3. Swamp Sniper
Fortune Redding has only been hiding in Sinful for two weeks and already she has been harassed, poisoned, and shot at…which hasn't even been the hard part. That's because she's about to face her biggest challenge yet.
The death of mayoral candidate Ted Williams surprised everyone. While he wasn't particularly liked, no one had a good reason to kill him. Then the leader of the Sinful Ladies Society, Ida Belle, becomes the prime suspect which pushes Fortune into action to find the real killer and save one of the only friends she's ever had.
---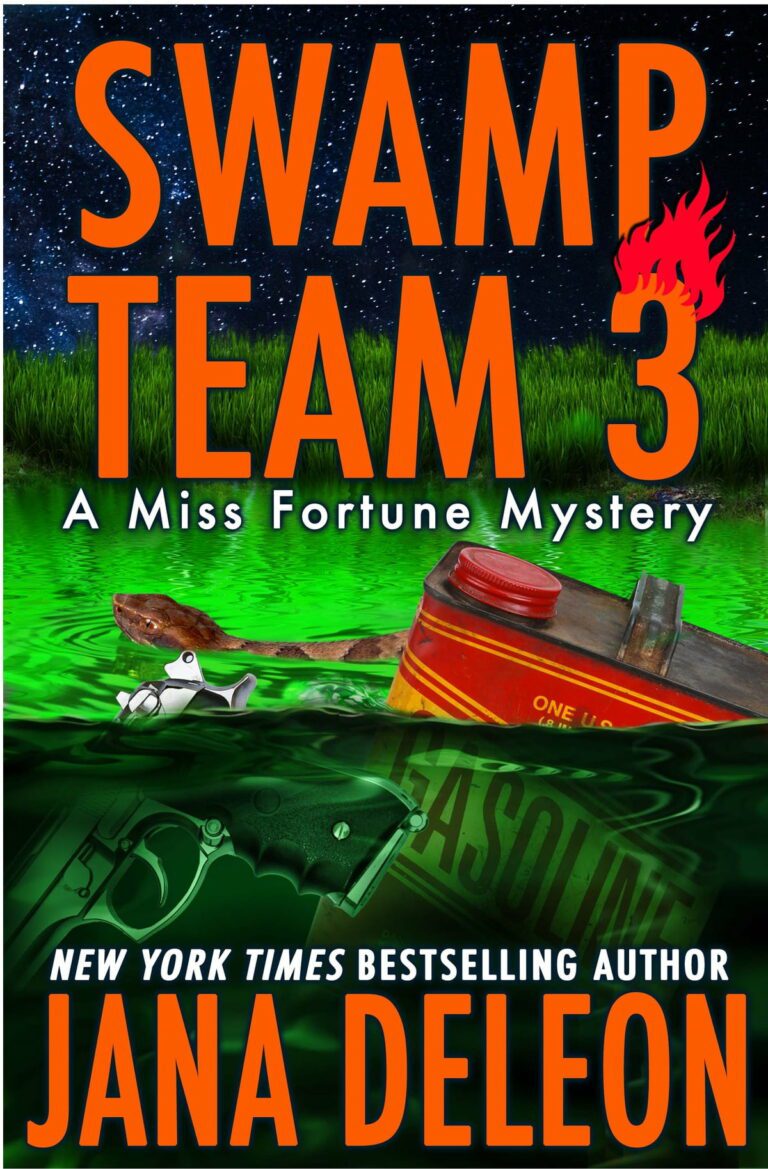 4. Swamp Team 3
Fortune Redding has spent her last three weeks in Sinful avoiding all sorts of trouble, including Deputy Carter LeBlanc. Then someone sets her friend Ally's house on fire.
Carter had begun to pursue Fortune personally, but the arson sends him back into cop mode. He warns her that he won't hesitate to arrest her if he finds her interfering in the investigation, but with Ally's safety hanging in the balance, Fortune can't stand idle. So, she calls on Ida Belle and Gertie for help.
---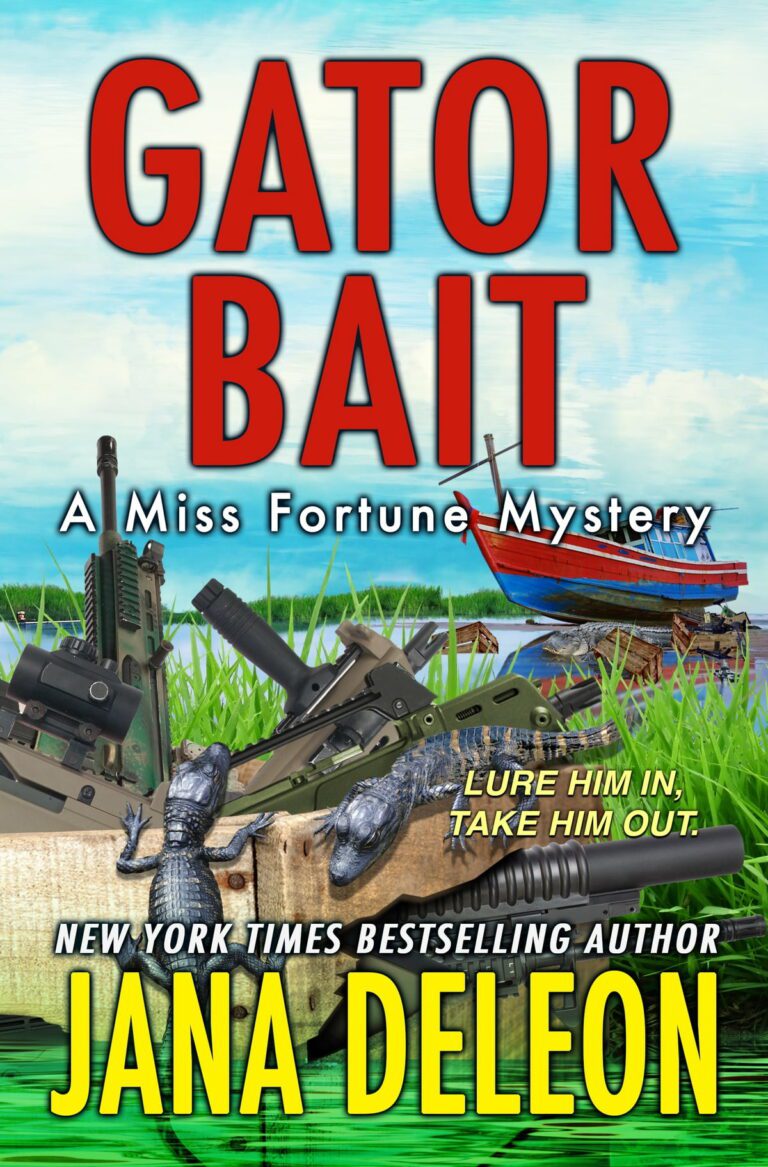 5. Gator Bait
While Fortune had initially been hesitant about taking on a new identity in Sinful, things have turned out pretty well for her in the small Louisiana town. She has friends she cares about and just went on an incredible first date with the sexy deputy. There might have already been a murder or two in town, but surely that's the end of it.
Then someone almost kills Deputy Carter Leblanc. Fortune immediately throws aside her hopes for a quiet life and resumes her role as an assassin to track down the culprit.
---
6. Soldiers of Fortune
When Celia Arceneaux was elected mayor of Sinful, Fortune expected trouble. That's because Celia can make the worst of any situation, especially when it concerns Ida Belle and Gertie. Then an explosion rocks Sinful during the Fourth of July celebrations and a meth lab is found deep in the bayous.
Deputy Carter Leblanc is still out on medical leave and there is no one at the sheriff's department to investigate. Which means Fortune, Ida Belle, and Gertie will need to take matters into their own hands.
---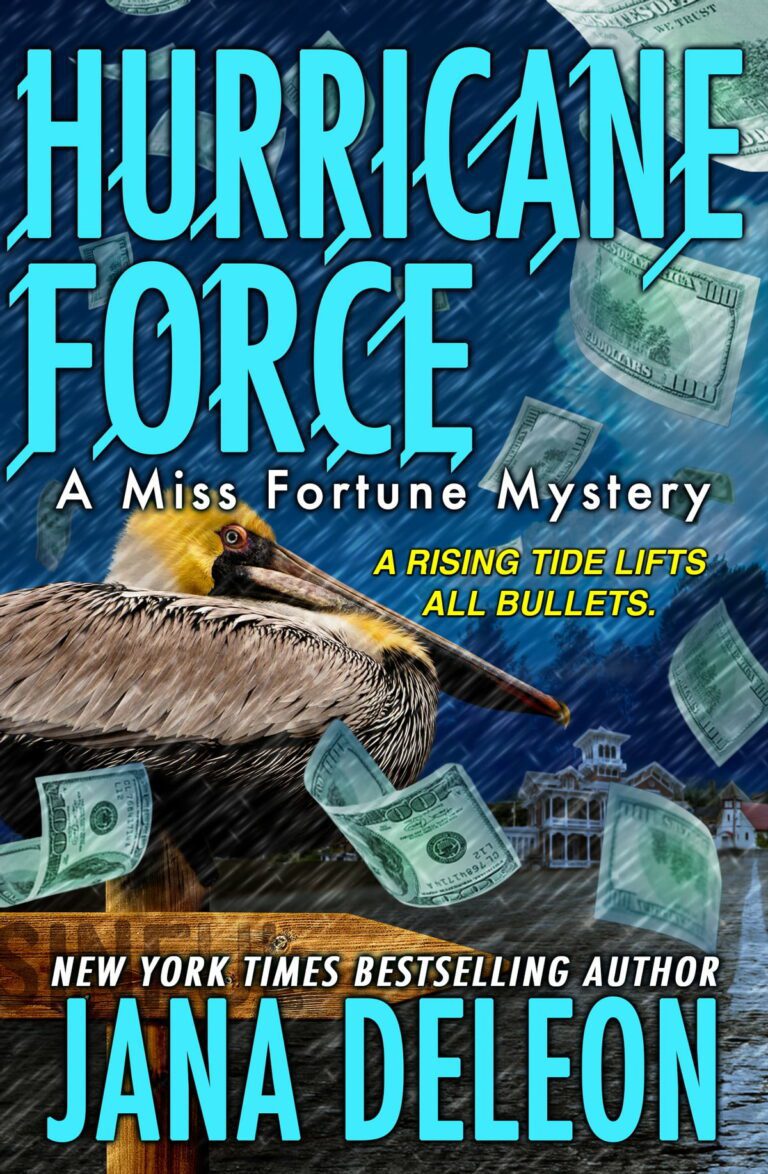 7. Hurricane Force
Sinful is proving to be more challenging to Fortune Redding than her missions as a CIA assassin. Then a hurricane rips through Sinful and leaves a trail of counterfeit money raining on the town in its wake.
The money is linked to Ahmad, who is the arms dealer who issued the kill order on Fortune. Everyone is now worried that means he is close, which is proved correct when his men turn up in Sinful. Now the situation has become deadly for Fortune, Ida Belle, and Gertie…and Carter is about to learn Fortune's true identity.
---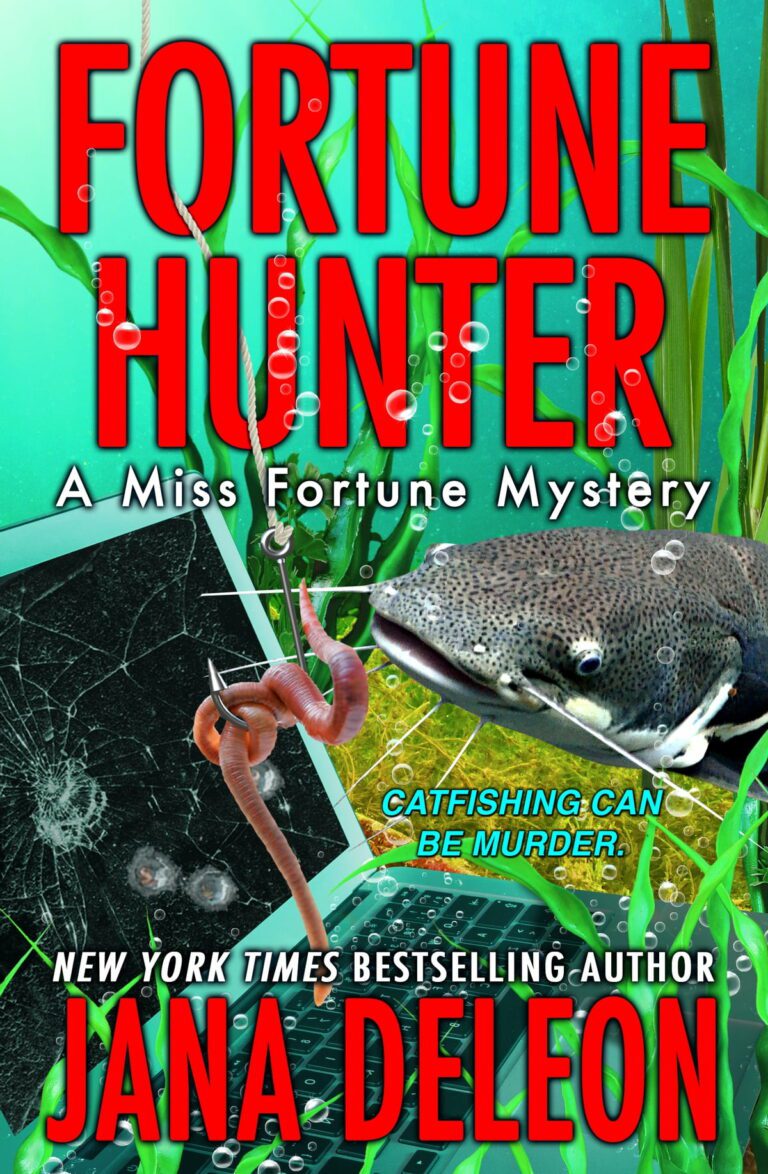 8. Fortune Hunter
Someone is targeting the lonely women of Sinful through a fake social media account to scam them out of money. Since he always seems to select the perfect target, Fortune, Ida Belle, and Gertie think the culprit must be a local or have a close connection to the town.
Then one of his targets is murdered. Carter is tracking down the gunman, but sometimes it takes a woman to find a lady-killer and Swamp Team 3 is on the job.
---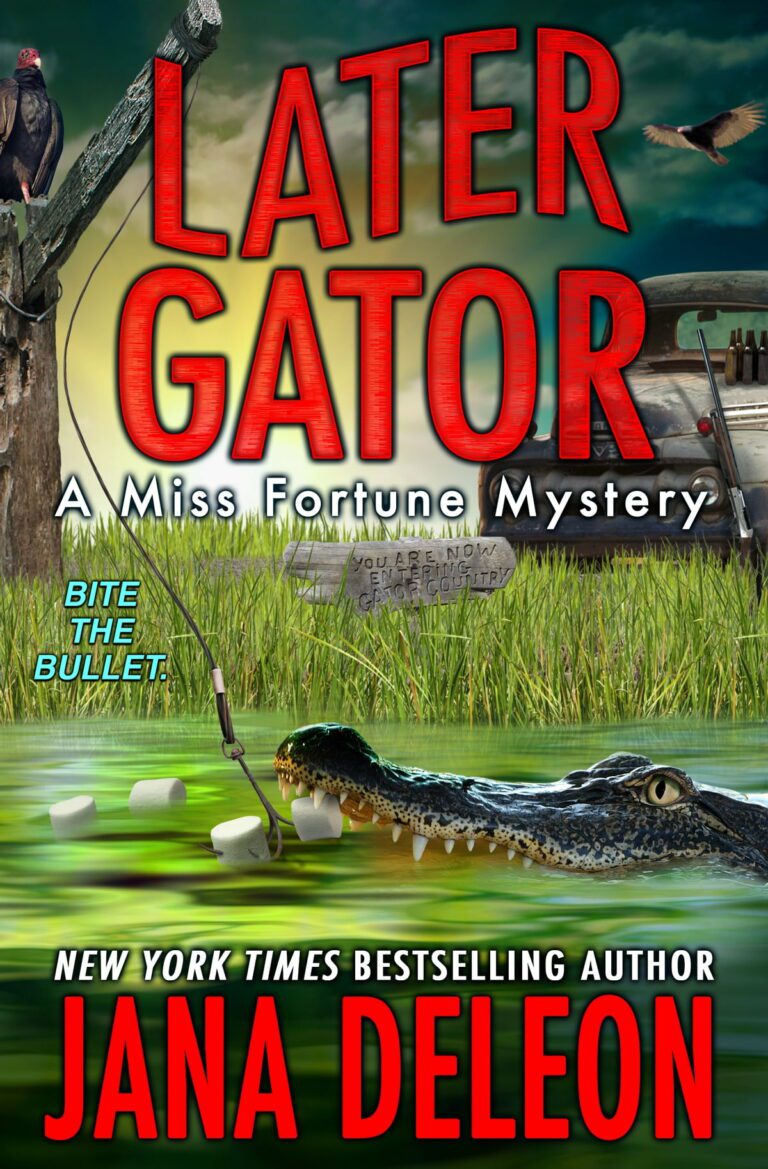 9. Later Gator
There is a poacher at work in Sinful and Carter is trying to catch him before the state sends a game warden to take the case off his hands. But the mayor is interfering with his investigation every step of the way because Celia Arceneaux wants nothing more than to make him resign.
Then a game warden does show up and has evidence that implicates a relative of Gertie's. Even though Carter doesn't believe the boy did it, he has no choice but to arrest him. With the state and Celia watching Carter like a hawk, the Swamp Team 3 step up to the plate to catch the poacher.
---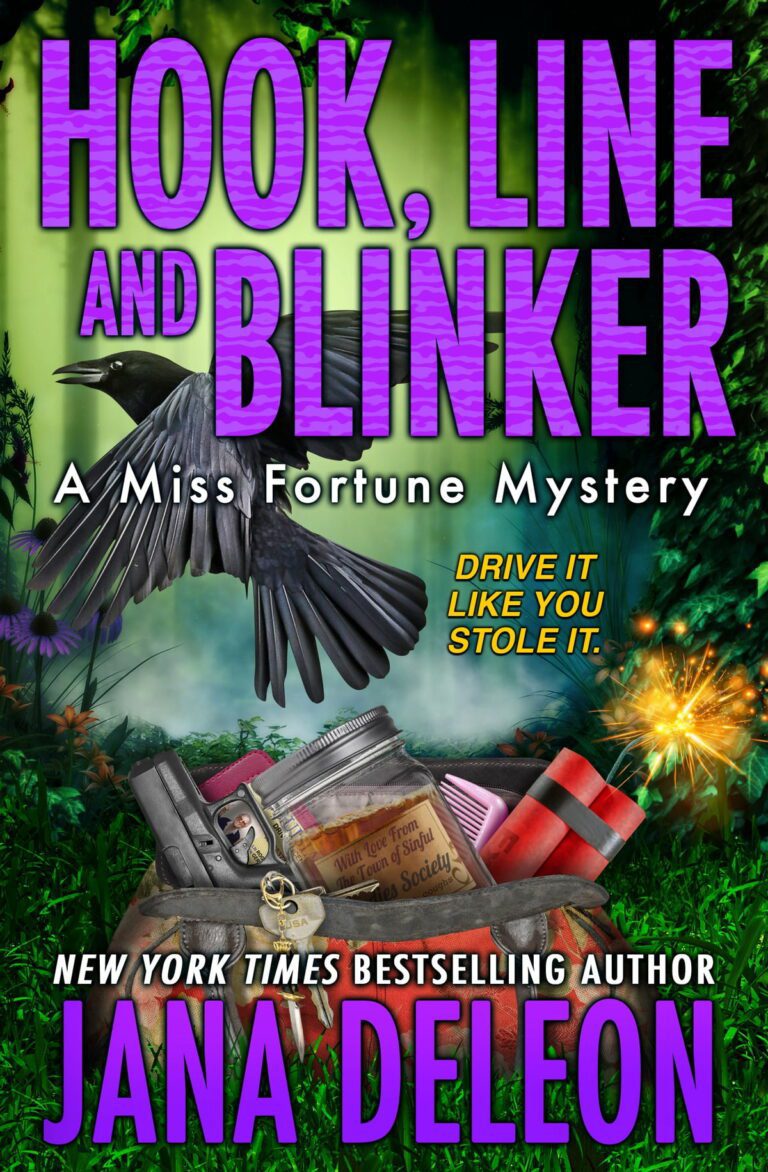 10. Hook, Line and Blinker
Ida Belle is queen of the back roads with her souped-up Blazer. But when someone tries to kill the mechanic and steal the black SUVs from his shop, Fortune becomes worried that her friend is a target. Then it becomes clear the thieves didn't find what they were looking for and Ida Belle's vehicle is their next target.
Ida Belle is determined to protect the Blazer, while Fortune and Gertie are determined to protect their friend.
---
Final thoughts on Jana Deleon books in order
If you enjoy cozy murder mysteries, then you should read the Jana Deleon books in order. Her books are a comforting blend of mystery, romance, and comedy. Even though there are frequent murders in her small towns, they remain quaint villages with familiar and comforting characters.
More Cozy Mystery Resources