The tagline on her website is "heat, laughter, and happily ever after" and the Tessa Bailey books in order deliver on all three fronts. She has made a name for herself by writing steamy romances filled with banter and, of course, a happy ending. Her books cover a variety of tropes and themes perfect for any romance fan.
About Tessa Bailey
Since her debut novel was published in 2013, a cop romance, Tessa Bailey has written dozens more novels, started new series, and created collaborations with other romance authors. However, the book that she credits for rocketing her to the top of the charts is undoubtedly It Happened One Summer.
The contemporary romance inspired by Schitt's Creek went viral on BookTok and proved to be a turning point in Bailey's career. She says it was luck and opportunity colliding with magical marketing at the right moment. She also says it was her best book at the time of publication.
But with It Happened One Summer being one of her more recent novels, there are more than 40 earlier titles to discover that encompass a variety of tropes. While the set up of her books might change, the spice, banter, and happy ending remain paramount.
Her romances are character-driven, which provides the contextual story necessary that Bailey says readers want from romances. The RITA award-winning author certainly knows what she's doing with consecutive successes.
It Happened One Summer is also being adapted into a movie by the creators of The Hating Game and The Unhoneymooners adaptation projects. There has been little announced regarding the project, but Bailey said that she has read the script and is happy with it.
She currently lives on Long Island, New York with her family.
Tessa Bailey Books in Order
Line of Duty Books
Tessa Bailey's debut novel was the beginning of her Line of Duty series, which are cop romances. As is the case with many category romances, each full-length novel follows a different couple. However, the books are connected through shared themes and settings with Easter eggs throughout.
There is one exception to this, which is the short story Protecting What's Theirs. This story follows the same couple as the first novel, Ginger and Derek. You should not read the short story before you read their novel, and following the publication order for the rest of these Tessa Bailey books in order will also provide the best reading experience.
Standalone Books
Next are Tessa Bailey's standalones which feature a collaboration with a fellow romance author, a novella, and two holiday romances. It is not necessary to read these books in order as they are standalones, but reading them in order would follow the natural growth and development of Bailey's career as an author.
Broke and Beautiful Books
Shortly after her first standalone novel Tessa Bailey began another category romance series. Each book in the Broke and Beautiful series follows a new couple. There are obstacles standing in the way of each couple's happily ever after including upbringing, profession, and circumstance, but the fiery passion between the leads promises to surmount everything.
Chase Me (2015)
Need Me (2015)
Make Me (2015)
Crossing the Line Books
The prequel novella in the Crossing the Line series features a familiar couple for fans of Tessa Bailey's Line of Duty series. The main characters in His Risk to Take, Troy Bennett and Ruby Elliott, return for Riskier Business. You should absolutely read their full novel before reading this prequel novella and the rest of the series.
The other books in this series follow new couples who all have a connection to law enforcement and the other side of the law. Therefore, you can read each full-length novel in this series in any order as they can be read as standalones.
Made in Jersey Books
The next series by Tessa Bailey is Made in Jersey which follows different couples and depicts different romance tropes such as forbidden romance and a marriage of convenience. Each book in the series can be read as a standalone. As well, Rough Rhythm is also part of a 1001 Dark Nights anthology which features novellas from other popular romance authors.
Romancing the Clarksons Books
Each book in this series follows a new Clarkson sibling, but these books should be read in order of publication for the best experience. While each story can stand on its own, there will be references to past books and recurring characters with the family dynamic playing a significant role in the overall series.
Similar to her previous series, the Romancing the Clarksons novella, Too Close to Call, is part of a 1001 Dark Nights anthology.
Academy Books
The next series by Tessa Bailey returns to a trope used in her first series, which are cop romances. However, the Academy books take place while one main character is still attending police academy. Each book follows a different main couple, but with the shared setting, reading these Tessa Bailey books in order of publication would provide the best experience.
Disorderly Conduct (2017)
Indecent Exposure (2018)
Disturbing His Peace (2018)
Beach Kingdom Books
The Beach Kingdom books are very slim reads that follow different characters. Each couple must overcome the obstacles in their path for their chance at happily ever after. Once again, each book can be read as a standalone but there is a shared setting and world, so following the publication order would provide the best reading experience.
Mouth to Mouth (2018)
Heat Stroke (2019)
Sink or Swim (2019)
The Girl Books
This series begins with a wedding in which the bride doesn't show and leaves the future mayor of Charleston jilted at the altar. You should read these romances in order of publication for the best reading experience.
Hot & Hammered Books
This series by Tessa Bailey is perhaps her second most popular after the Bellinger Sisters books. These romantic comedies are HGTV-inspired with renovation themes. As is the case with most books by Bailey, each one follows a new couple.
However, while each book can be read as a standalone, there are recurring characters and familial connections throughout the series. So, the best reading experience would be to follow the publication order to avoid any spoilers.
Fix Her Up (2019)
Lose Her or Lose Her (2020)
Tools of Engagement (2020)
Phenomenal Fate Books
Unlike the previous contemporary romances, the Phenomenal Fate books are paranormal romances with vampires. Each book is a standalone that follows a different vampire tempted by a forbidden relationship. The first book features an instantaneous connection with a human funeral home director, the next with a vampire slayer and a shared past, then finally a fairy.
Reborn Yesterday (2020)
This Time Tomorrow (2020)
Today Tomorrow and Always (2021)
Bellinger Sisters Books
This is the series which Tessa Bailey credits for taking her career to the next level. You should read the Bellinger Sisters books in order of publication to avoid any spoilers.
The first book follows Piper Bellinger who has been sent to the small town of Westport in Washington and cut off from her wealthy family. There she meets the surly sea captain Brendan and while the pair are polar opposites, the attraction between them is undeniably building. Then the second book follows Piper's sister Hannah and fisherman Fox Thornton in a best friends-to-lovers situation.
It Happened One Summer (2021)
Hook, Line, and Sinker (2022)
A Vine Mess Books
The next series in our list of the Tessa Bailey books in order follows the Vos family against the backdrop of their family's Napa Valley vineyard. The first book follows Julian Vos and Hallie Welch in an opposites-attract romance. Then the second book follows Natalie Vos who's been dumped by her fiancé and suggests a marriage of convenience to August Cates so she can get her inheritance and he can turn his new vineyard around.
Secretly Yours (2023)
Unfortunately Yours (2023)
Big Shots Books
The latest venture from Tessa Bailey is a sports romance in which a professional golfer's biggest fan ends up being his caddy. Fangirl Down will be the first in a duology. However, no information about the second title has been announced yet.
Fangirl Down (Expected: February 6, 2024)
Collection
Earlier in her career, Tessa Bailey partnered with fellow romance author Sophie Jordan for a collaboration of two novellas, one from each author, collected in this book. Bailey's contribution is an army romance with a forbidden relationship between the lieutenant general's daughter and a major recently returned from overseas. Meanwhile, Jordan's novella depicts the passion between an emergency room nurse and her brother's best friend.
Unfortunately, this book is now out of print.
Off Base (2015)
Other Books Contributed to Series
Tessa Bailey has also contributed books to category romance series by multiple authors that are connected through shared themes and tropes. Those books are included below and while each book can be read as a standalone, the best experience will be to follow the publication order.
Wedding Dare Books
Each book in this series takes place during the same destination wedding but follows different characters. Therefore, the timelines in the books are concurrent, but each successive book will reveal a little bit more.
Serve Books
Tessa Bailey has contributed three books to the Serve series which unfolds against the backdrop of Serve, the hottest BDSM club in New York City. Each book follows a new couple, but there are recurring characters and connections throughout the series.
A Summary of Tessa Bailey Books in Order
Below you will find the summaries to the full-length standalone Tessa Bailey books in order, which includes some of her earliest books as well as an upcoming publication. Since the publication of these books spans nearly a decade, there are a variety of tropes including reverse harem, a workplace relationship, and a landlord-tenant relationship.
---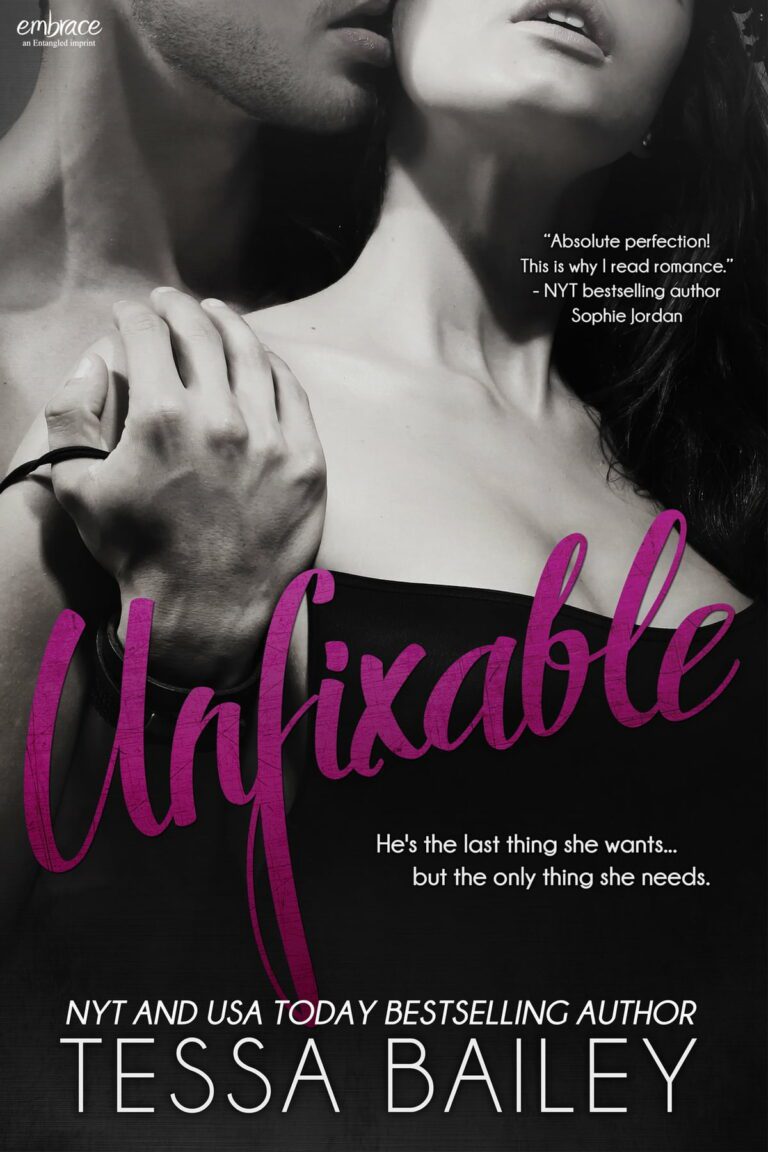 1. Unfixable
Willa Peet has no interest in love as she nurses her broken heart. In an attempt to shake her heartbreak, she heads to Dublin, Ireland but there she finds a dark-haired, blue-eyed problem who has an attitude as bad as her own.
Meanwhile, the death of Shane Claymore's father forced him away from the Formula One circuit and he just wants to get back to racing. He's only in Dublin long enough to sell the Claymore Inn and make sure his mother and younger sister are taken care off. He never anticipated a sarcastic American girl staying at the inn would make him question everything.
Their fiery natures draw them together, but their pasts threaten to rip them apart.
---
2. Follow
Family comes first for Teresa Valentini, always. So, she is willing to do whatever it takes to save her brother when he gets himself into trouble, even show up topless in a stranger's motel room.
Will Caruso, on the other hand, is the bad boy of New York's financial scene. But he just found out that what is driving him to succeed is a lie. So, he's exchanged his high-stress life for the open road with his Great Dane as company. Then a mysterious beauty arrives.
Her secrecy is suspicious, but she is tempting Will to his breaking point. While Teresa met Will under false pretenses, the bond developing between them is fast becoming very real.
---
3. Captivated
Tessa Bailey co-wrote this novel with Eve Dangerfield.
Autumn Reynolds is an aspiring comedian, but her boyfriend abandoned her in New York City which has left her in a bit of a funk as she creates sex comics about her landlord.
Blake, meanwhile, has found himself lusting after his upstairs tenant with her sunny, people-pleaser disposition so opposite to his grouchy demeanor. But he finds out that the Australian seems to like his terrifying scowl, as evidenced by the prisoner-captive comic he was never meant to see.
Its discovery leads them to a three-date arrangement, but with an attraction this strong, attachment is sure to follow.
---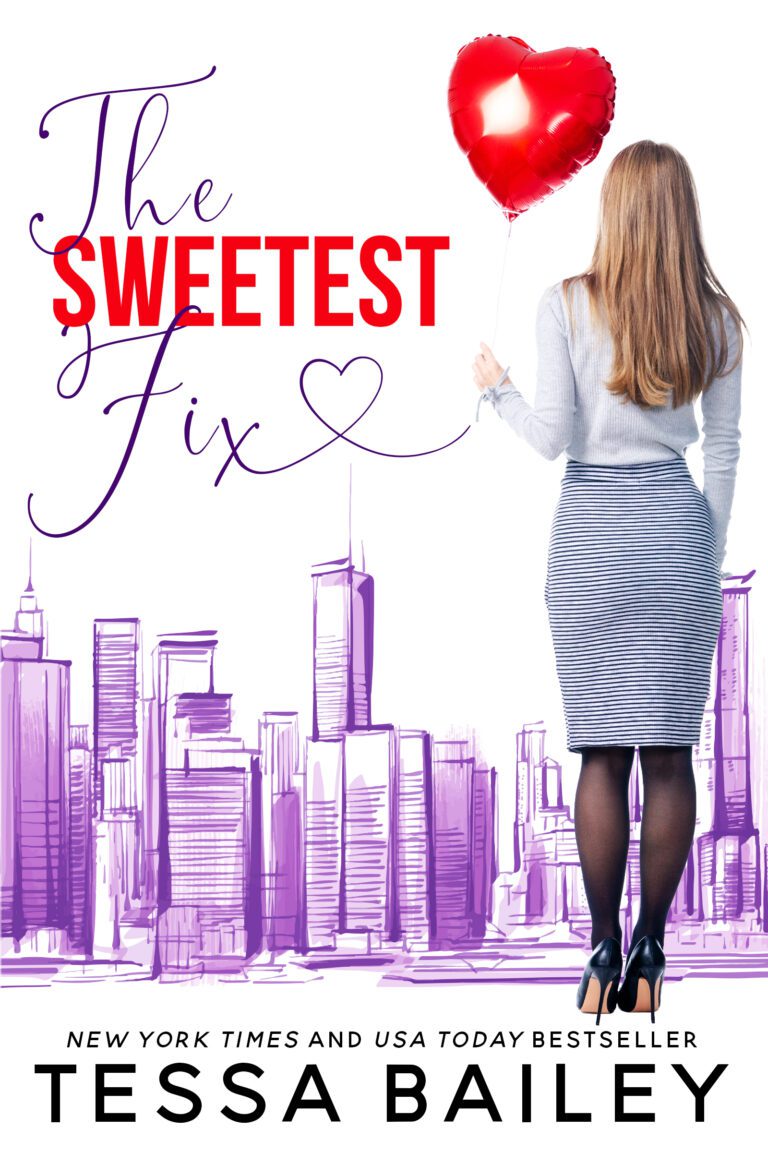 4. The Sweetest Fix
Reese dreams about making it big on Broadway, but her window of opportunity is shrinking fast. That's when she wins an audition with Bernard Bexley, the most respected dance choreographer on Broadway. Except disaster strikes and Reese misses her audition.
In a desperate attempt for another shot with Bernard she seeks out his son, ready to beg for his help. But Reese never expected the immediate attraction that would ignite between them. As she begins to fall for Leo, she tries to pull away before her selfish motives come to light, but it becomes impossible for them to stay apart and Reese's lie of omission can't stay hidden forever.
---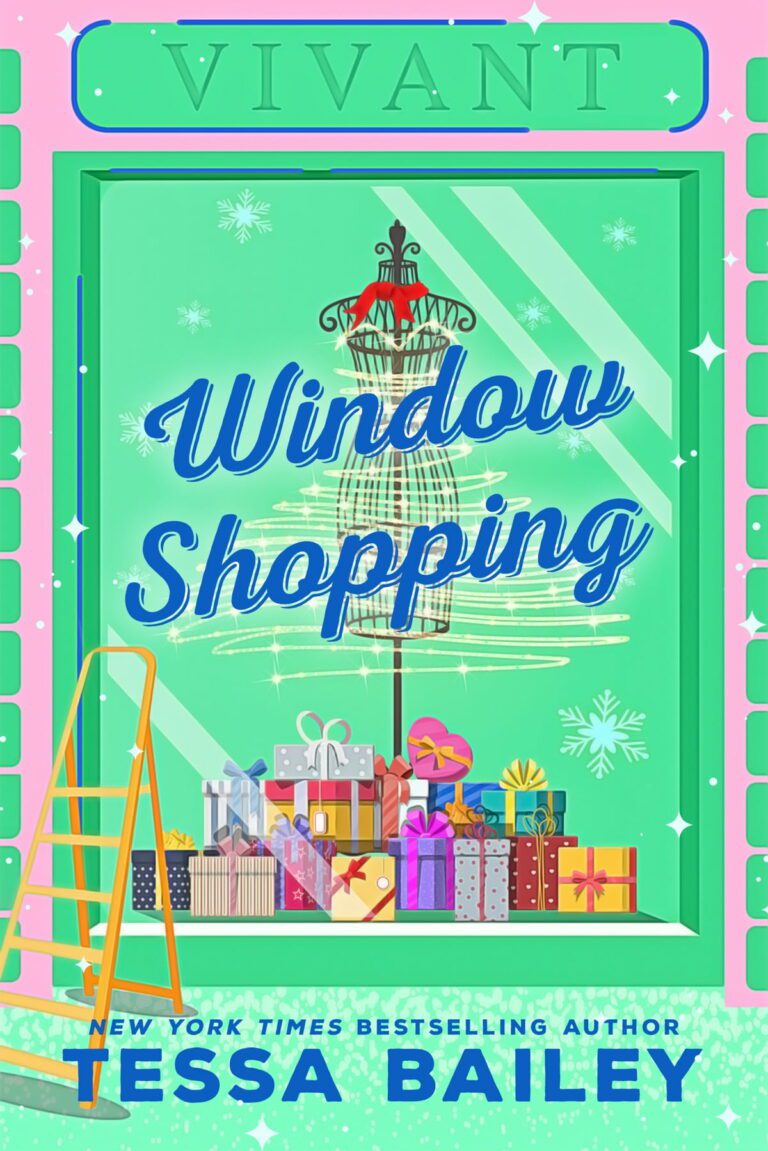 5. Window Shopping
It is two weeks until Christmas and shop windows with red and green satin are all over Manhattan. Stella is standing in front of the famous Vivant department store when the charming Aiden asks her opinion of the décor.
Unbeknownst to her, he owns the store, so when she gives him her brutally honest opinion, she ends up working for him to improve the holiday windows. But neither accounted for the mounting attraction between them.
---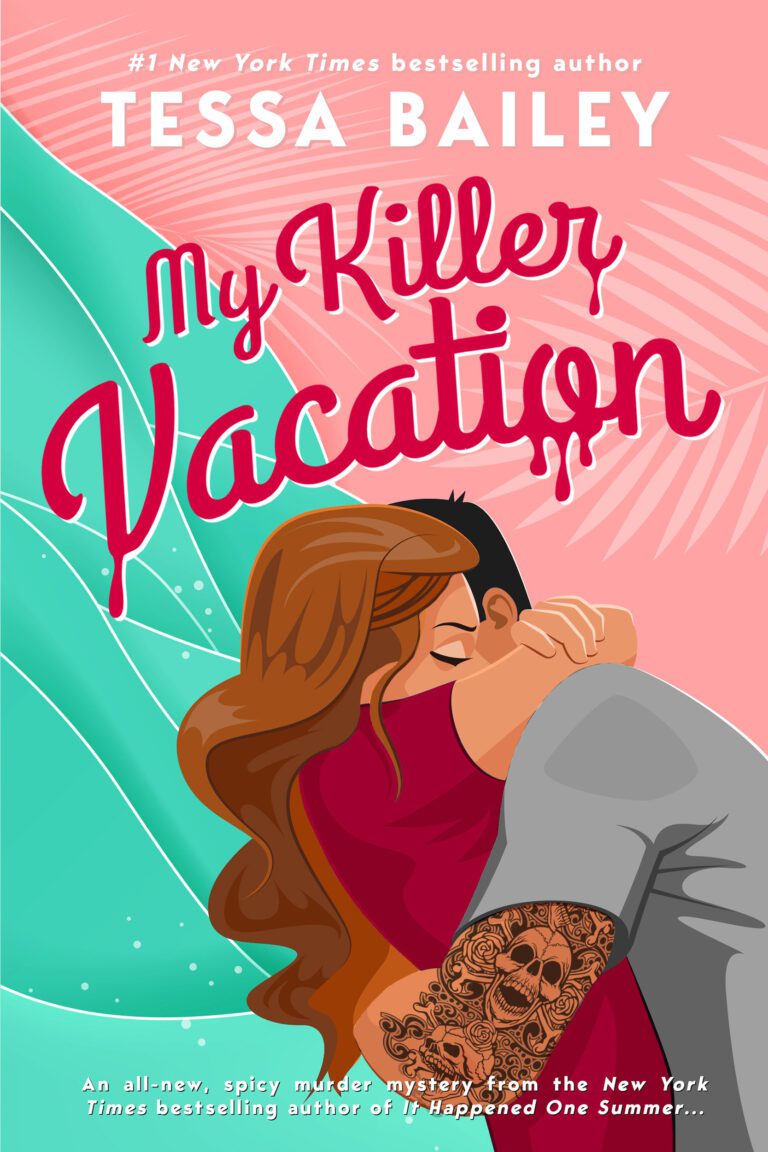 6. My Killer Vacation
Taylor just wanted to enjoy a relaxing vacation in Cape Cod with her brother Jude, but instead they discovered a dead body in their rental house. The corpse heralded the arrival of Myles, a bounty hunter who is just as rude as he is handsome.
Taylor ignites a painful hunger and protectiveness in Myles, which means he wants to solve this murder and get back on the road as soon as possible. But the elementary school teacher is adamant she can help solve the case and Myles begins to question if the road has been leading to her all along.
---
7. Happenstance
Elise Brandeis desperately wants to see her name in print, but her job at the Gotham Times sees her delivering sandwiches, not writing breaking news. She needs to prove to the managing editor that she has a nose for news, which is how Elise finds herself chasing down a lead on Roosevelt Island…where she gets stuck in a cable car.
She's trapped with three very different strangers: An uptight rugby coach, a construction worker, and a former adult film star that Elise pretends not to recognize a little too well. By pure happenstance, four journeys have collided in an intense, meaningful way. Now these three strangers are determined to teach themselves to work together and win Elise over forever.
---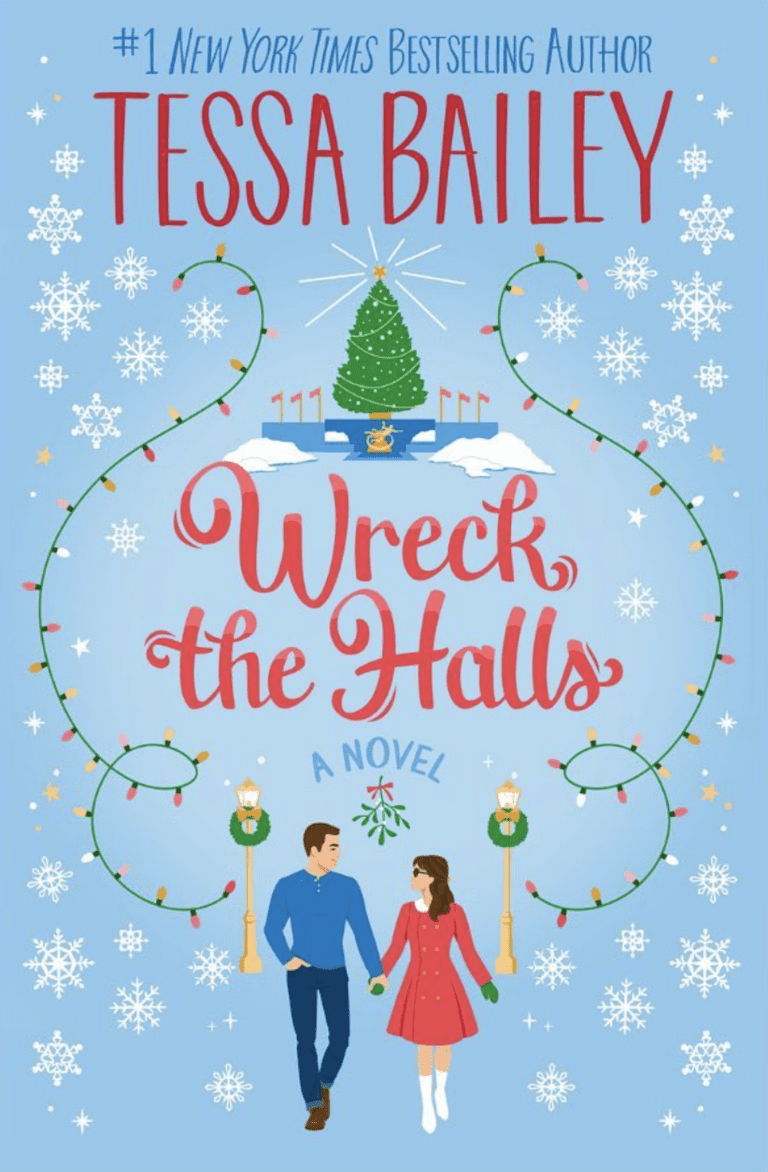 8. Wreck the Halls
This book is expected to be published on October 3, 2023.
Melody Gallard is the daughter of music royalty, but her life is far from glamorous. She spends her days restoring old books and avoiding the limelight. But then a producer offers her a lot of money to reunite her mother's band for a Christmas Eve concert, and Melody begins to wonder if it's time to see Beat Dawkins again…
Beat is the lead singer's son and Melody's opposite in every way. They might have been best friends if not for the epic fight that broke up the band… Mel felt an instant spark with Beat as a teenager, but it is nothing for the intense attraction that builds as they try to convince their mothers to perform one final show.
---
Final thoughts on Tessa Bailey books in order
Reading the Tessa Bailey books in order promises to deliver on spice and a happily ever after. While Bailey has sky-rocketed in popularity recently, she has been writing steamy romances for years, so she has an extensive back catalogue of books to discover if you're a newer fan.
More Romantic Comedy Resources