If you enjoy compelling crime novels and the great outdoors, then reading the Paul Doiron books in order is perfect for you. His series, Mike Bowditch, is about a Maine game warden with a troubled past and inclination for finding himself in tricky situations.
The series tracks throughout the state with a variety of mysteries and crimes that put Mike's commitment to his employ to the test. There are also thematically beautiful moments and thorough examinations of familial relationships. So, keep reading to find out everything about the Paul Doiron books in order.
Paul Doiron Books in Order
Mike Bowditch Books
The best way to read these Paul Doiron books in order is by publication. While Doiron does say it is not necessary to read the books in order, this will give you the best reading experience. So, if you intent to read all these Paul Doiron books, then following publication order makes the most sense.
This reading order will follow the natural chronological flow of the series. If you appreciate character development and compelling story arcs, then this is the best reading order.
Mike Bowditch Short Stories
The Mike Bowditch short stories are complimentary to the full-length novels. So, you will still completely understand the Mike Bowditch by Paul Doiron books in order if you choose not to read them.
However, you will gain a bit more insight into the characters and their backstory if you read the stories. These stories follow Bowditch and former warden friend, Charley Stevens. The timeline does fluctuate in the short stories from the main timeline in the books to the past.
The short stories are currently only available in ebook or audiobook format. But Doiron has said he hopes to one day collect them in a print version.
About Mike Bowditch
Mike Bowditch is a game warden in Maine. As the series begins, he is a man in his early twenties during his first weeks on the job. The series then follows Mike through his first years as a game warden.
Paul Doiron describes the books as being about Mike's journey from a troubled young man with a difficult history to a mature law enforcement officer.
Prior to the beginning of the series, Mike experienced a fractured upbringing and has a tenuous relationship with his father. He has always had difficulties connecting with other people. So, watching Mike evolve throughout the series and form connections shows his character growth.
Part of what Mike must come to terms with is his volatile and impulsive behaviour. But he also has a strong moral code and is incredibly intelligent.
Doiron has said that he enjoys the exploration of masculinity that occurs within his books. He also enjoys writing an examination of father-son relationships and toxic behaviour.
First and foremost, Doiron wants his books to be a compelling story that readers can't put down. But he also hopes readers examine the relationships in their own lives. As well, Doiron has very intentionally put a large focus on nature and an inclination to retreat back to a life outdoors through Mike's behaviour and choices.
Who is Paul Doiron?
Just like his main character, Paul Doiron is also a natural outdoorsman. In addition to his passion for fly fishing, Doiron is also a registered guide in Maine, where he was born and raised. He still lives in Maine with his wife Kristin Lindquist, who is also a writer.
Doiron was the editor in chief for Down East: The Magazine of Maine from 2005 to 2013. He currently serves as the editor emeritus. Before this Doiron graduated from Yale University with a degree in English, and from Emerson College with an MFA in creative writing.
He stepped down from the magazine to focus on writing fiction full-time, following the early success of his novels. The Poacher's Son, his debut novel, won the Barry Award and the Strand Critics Award for Best First Novel. It was also nominated for an Edgar Award, an Anthony Award, a Macavity Award, a Thriller Award for Best First Novel, and the Maine Literary Award for Best Fiction of 2010.
His sequel, Trespasser, won the Maine Literary Award. Many other titles in his Mike Bowditch series have either won or been nominated for many other awards. Doiron's books have been translated into 11 languages.
A Summary of Paul Doiron Books in Order
Below you will find summaries for all of Paul Doiron's full-length Mike Bowditch books in order, including the fourteenth book which is currently available for pre-order. If you have never read these books before, there will be minor spoilers for character development in the summaries as the series progresses.
However, these summaries will be a perfect refresher if you're getting ready for a re-read or eagerly anticipating the next release.
---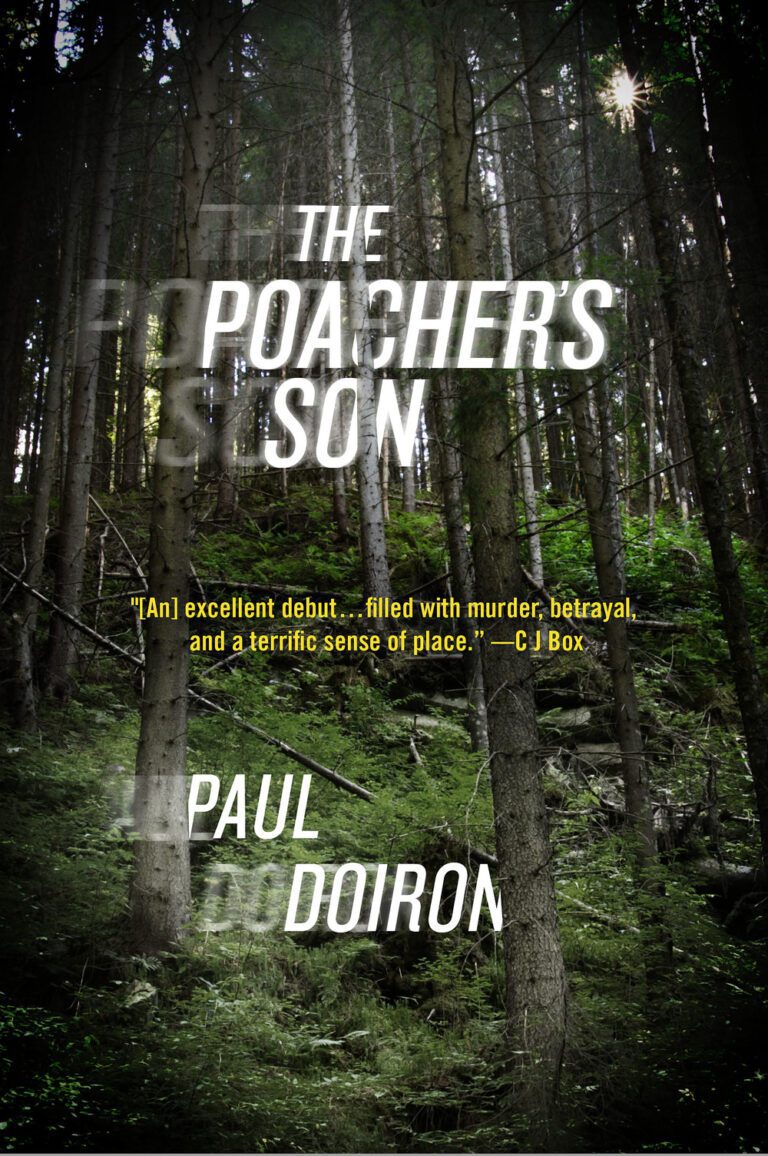 1. The Poacher's Son
Maine game warden Mike Bowditch returns home one evening to find an alarming voice from the past on his answering machine: His father, Jack, a hard-drinking womanizer who makes his living poaching illegal game.
An even more frightening call comes the next morning from the police. They are searching for the man who killed a beloved local cop the night before — and his father is their prime suspect. Jack has escaped from police custody, and only Mike believes that his tormented father might not be guilty.
Now, alienated from the woman he loves, shunned by colleagues who have no sympathy for the suspected cop killer, Mike must come to terms with his haunted past. He knows firsthand Jack's brutality, but is the man capable of murder?
Desperate and alone, Mike strikes up an uneasy alliance with a retired warden pilot. Together the two men journey deep into the Maine wilderness in search of a runaway fugitive. There they meet a beautiful woman who claims to be Jack's mistress but who seems to be guarding a more dangerous secret.
The only way for Mike to save his father now is to find the real killer — which could mean putting everyone he loves in the line of fire.
---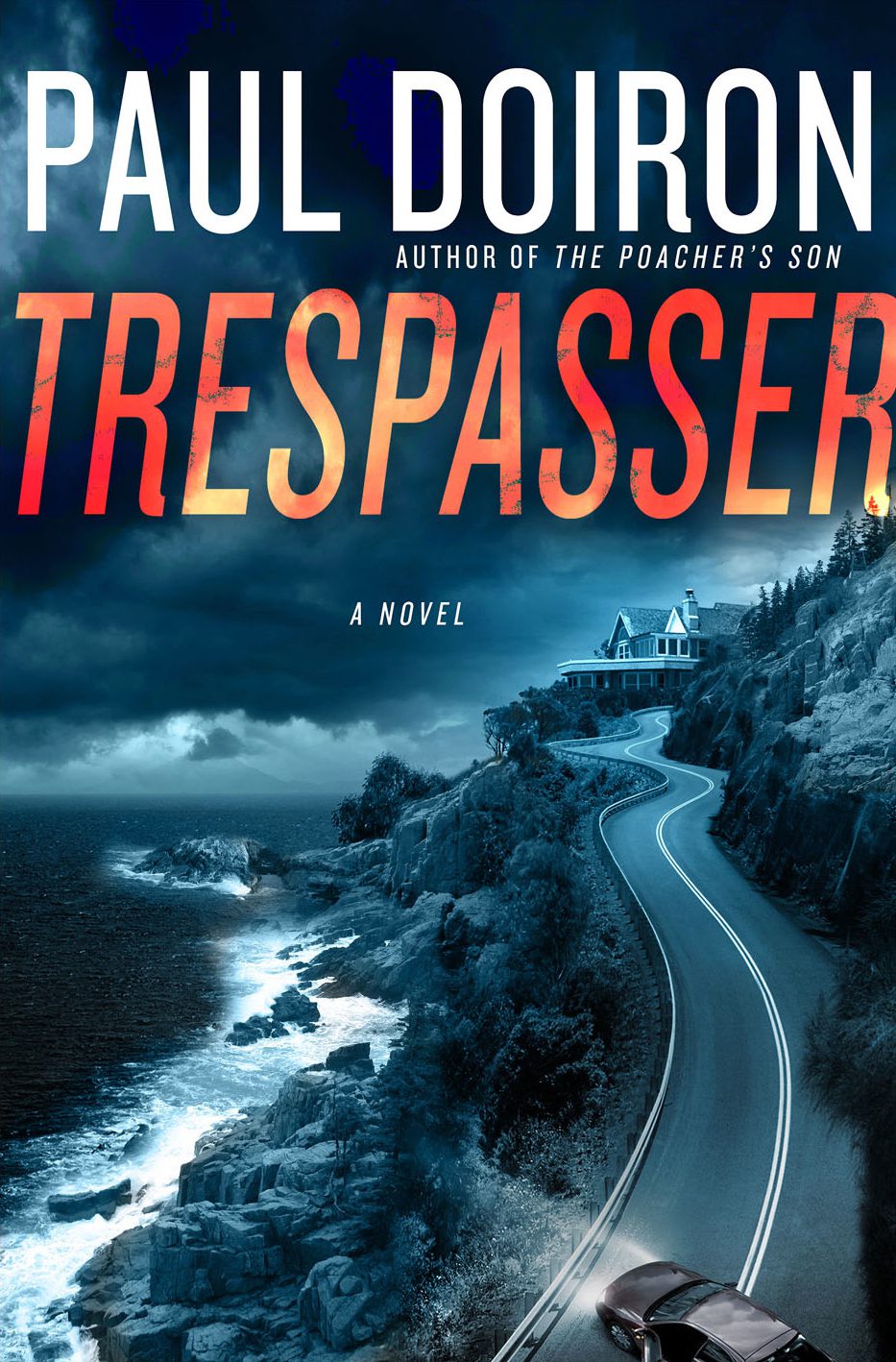 2. Trespasser
While on patrol one foggy March evening, Bowditch receives a call for help. A woman has reportedly struck a deer on a lonely coast road.
When the game warden arrives on the scene, he finds blood on the road… But both the driver and the deer have vanished. And the state trooper assigned to the accident seems strangely unconcerned.
The details of the disappearance seem eerily familiar. Seven years earlier, a jury convicted lobsterman Erland Jefferts of the rape and murder of a wealthy college student and sentenced him to life in prison. For all but his most fanatical defenders, this brought justice.
But then the missing woman is found brutalized in a manner that suggests Jefferts might have been framed. Bowditch also receives an ominous warning from state prosecutors to stop asking questions.
For Mike Bowditch, doing nothing is not an option. His own life was recently shattered by a horrific act of violence. His clandestine investigation reopens old wounds between Maine locals and rich summer residents and puts both his own life, and that of the woman he loves, in jeopardy.
As he closes in on his quarry, he suddenly discovers how dangerous his opponents are and how far they will go to prevent him from bringing a killer to justice.
---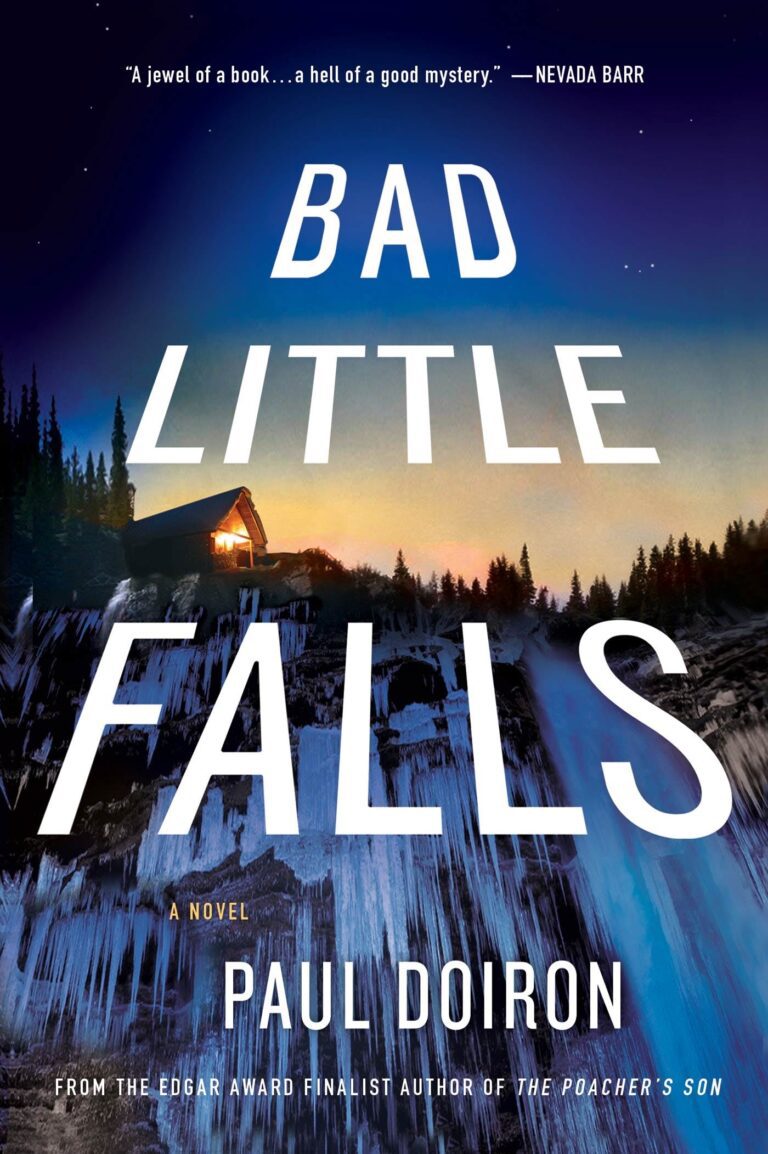 3. Bad Little Falls
Maine game warden Mike Bowditch has been sent into exile. He's been transferred by his superiors to a remote outpost on the Canadian border.
When a blizzard descends on the coast, Bowditch answers a call to the rustic cabin of a terrified couple. A raving and half-frozen man has appeared at their door, claiming his friend is lost in the storm. But what starts as a rescue mission in the wilderness soon becomes a baffling murder investigation.
The dead man is a notorious drug dealer, and state police detectives suspect it was his own friend who killed him. Bowditch isn't so sure, but his vow not to interfere in the case is put to the test when he finds himself powerfully attracted to a beautiful woman with a dark past and a troubled young son.
The boy seems to know something about what really happened in the blizzard. But he is keeping his secrets locked in a cryptic notebook, and Mike fears for the safety of the strange child. Meanwhile, an anonymous tormentor has decided to make the new warden's life a living hell.
Alone and outgunned, Bowditch turns for assistance to his old friend, the legendary bush pilot Charley Stevens. But in this snowbound landscape — where smugglers wage blood feuds by night — help seems very far away indeed. If Bowditch is going to catch a killer, he must survive on his own wits and discover strength he never knew he possessed.
---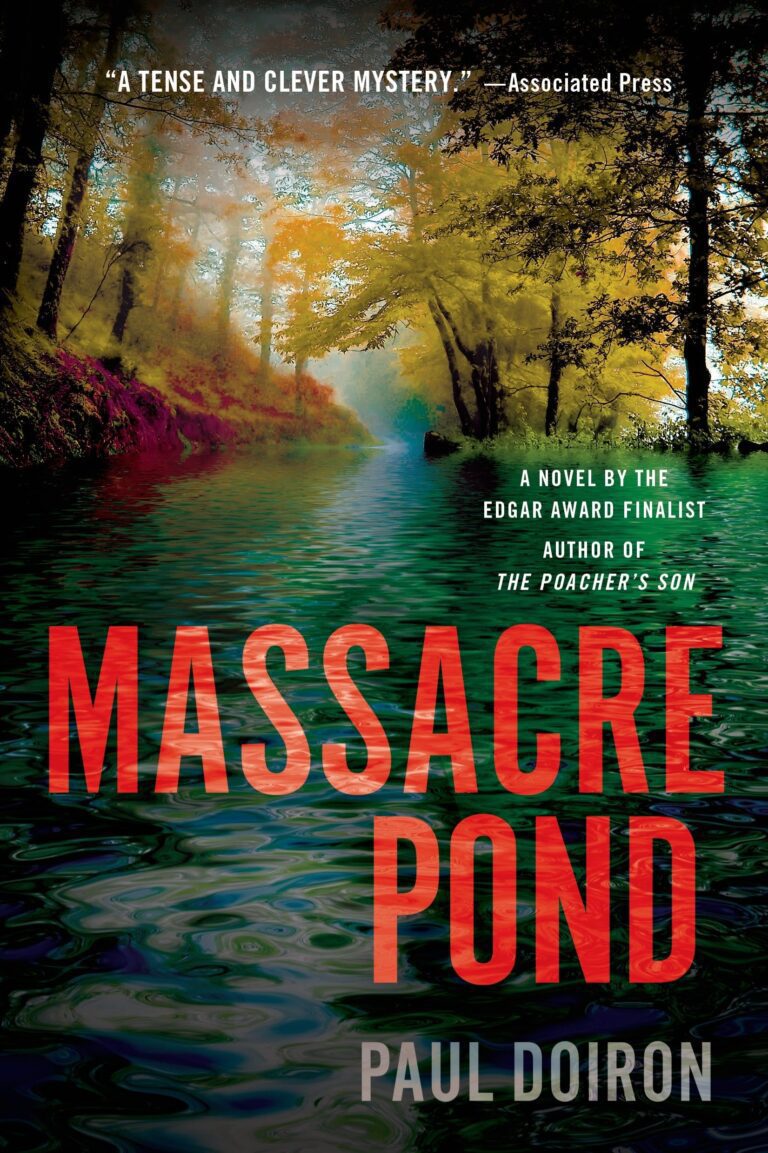 4. Massacre Pond
On an unseasonably hot October morning, game warden Mike Bowditch arrives to the scene of a bizarre crime in eastern Maine. The corpses of ten moose have been found senselessly butchered on the estate of Elizabeth Morse. She is a wealthy animal rights activist who is buying up huge parcels of timberland to create a new national park.
At first it seems like mindless slaughter. Retribution by locals for the job losses Morse's plan is already causing in the region. But it becomes far more sinister with the discovery of a shocking murder. Quickly Mike's investigation becomes a hunt to find a ruthless killer.
In order to solve the controversial case, Bowditch risks losing everything he holds dear: His best friends, his career as a law enforcement officer, and the love of his life.
---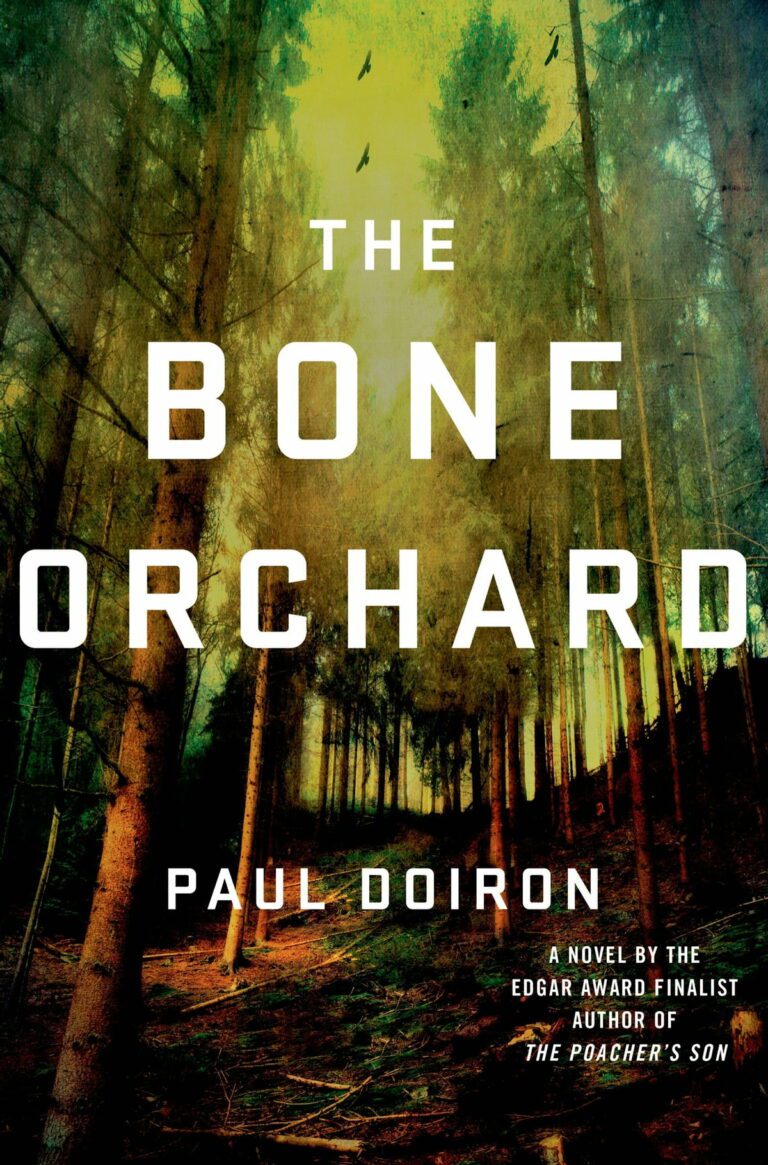 5. The Bone Orchard
Mike Bowditch has resigned from his position following a family tragedy. Now he's working as a fishing guide in the North Woods. But when his mentor Sgt. Kathy Frost must kill a troubled war veteran in an apparent case of "suicide by cop," he begins having second thoughts about his decision.
Now Kathy finds herself the target of an official inquiry and outrage from the dead soldier's platoon mates. When the sergeant is shot outside her farmhouse, Mike joins the hunt to find the sniper responsible.
To do so, the ex-warden must plunge into his friend's secret past. Even as a beautiful woman from Mike's own past returns, throwing into jeopardy his tentative romance with wildlife biologist Stacey Stevens.
As Kathy Frost lies on the brink of death and a dangerous shooter stalks the apple orchards and blueberry barrens of central Maine, Bowditch must confront the choices he has made. He must determine, once and for all, the kind of man he truly is.
---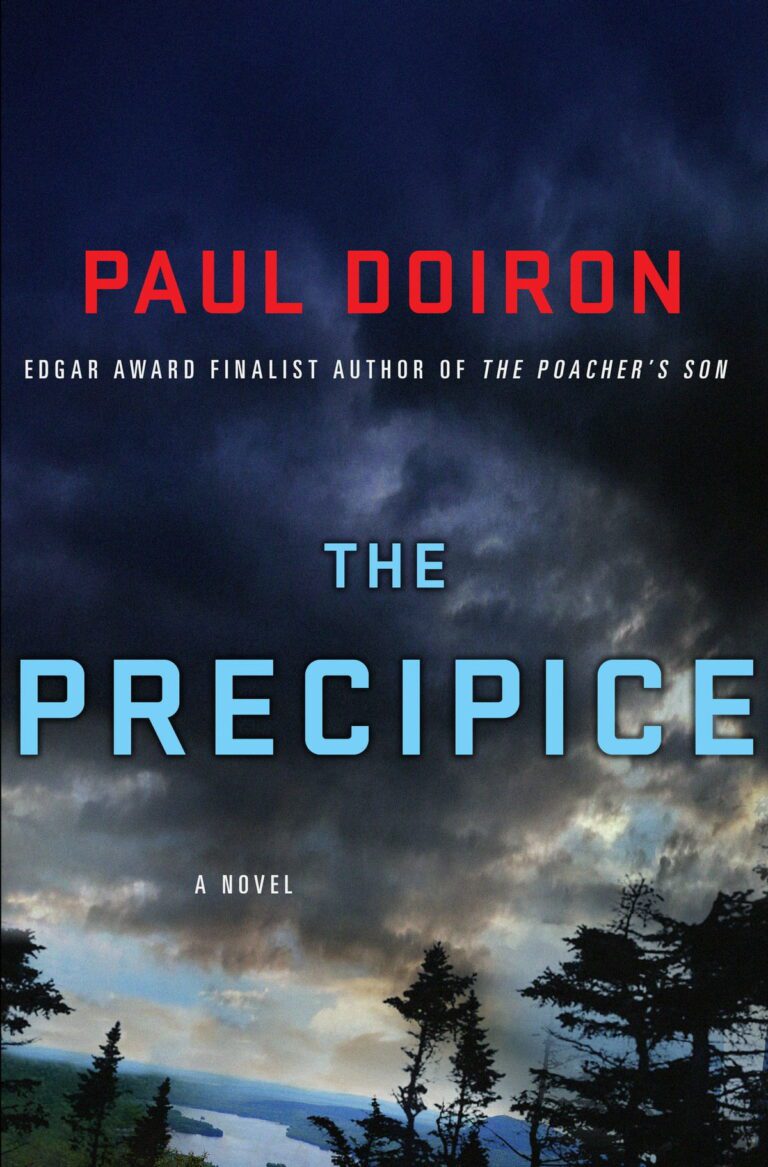 6. The Precipice
When two female hikers disappear in the Hundred Mile Wilderness — the most remote stretch along the entire Appalachian Trail — Maine game warden Mike Bowditch joins the desperate search to find them.
Hope turns to despair with the discovery of two unidentified corpses, their bones picked clean by coyotes. Do the bodies belong to the missing hikers? And were they killed by the increasingly aggressive wild dogs?
Soon all of Maine is under the fear of deadly coyote attacks. But Bowditch has his doubts.
His new girlfriend, wildlife biologist Stacey Stevens, insists the scavengers aren't to blame. She believes a murderer may be hiding in the offbeat community of hikers, hippies, and woodsmen at the edge of the Hundred Mile Wilderness. When Stacey herself disappears along the Appalachian Trail, the hunt for answers becomes personal.
Can Mike Bowditch find the woman he loves before the most dangerous animal in the North Woods strikes again?
---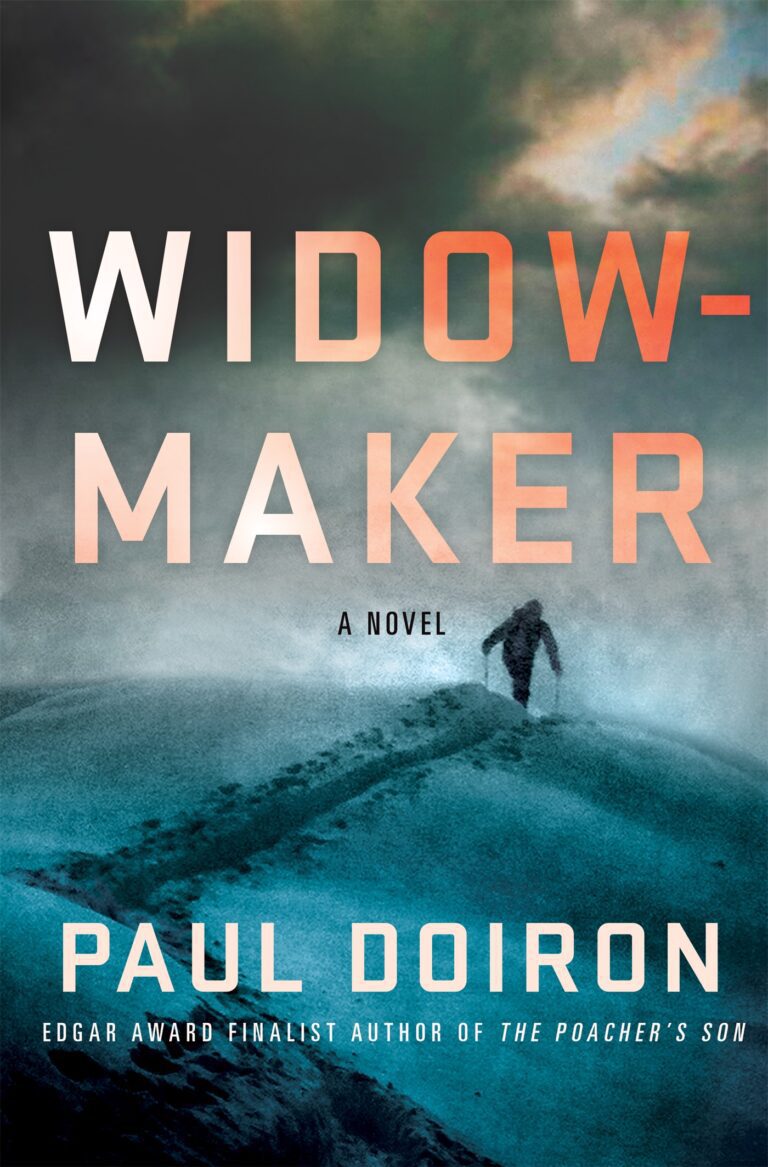 7. Widowmaker
When a mysterious woman in distress appears outside his home, Mike Bowditch has no clue she is about to blow his world apart. Amber Langstrom is beautiful, damaged, and hiding a secret with a link to his past.
She claims her son Adam is a wrongfully convicted sex offender. He has vanished from a brutal work camp in the high timber around the Widowmaker Ski Resort.
She also claims that Adam is the illegitimate son of Jack Bowditch, Mike's dead and diabolical father. And the half-brother Mike never knew he had.
After trying so hard to put his troubled past behind him, Mike is reluctant to revisit the wild country of his childhood and again confront his father's history of violence. But Amber's desperation and his own need to know the truth leads Mike on a desperate search for answers.
It is one that takes him through a mountainous wilderness where the military guards a top-secret interrogation base, sexual predators live together in a backwoods colony, and self-styled vigilantes are willing to murder anyone they consider their enemies. Can Mike finally exorcise the demons of the past — or will the real-life demons of the present kill him first?
---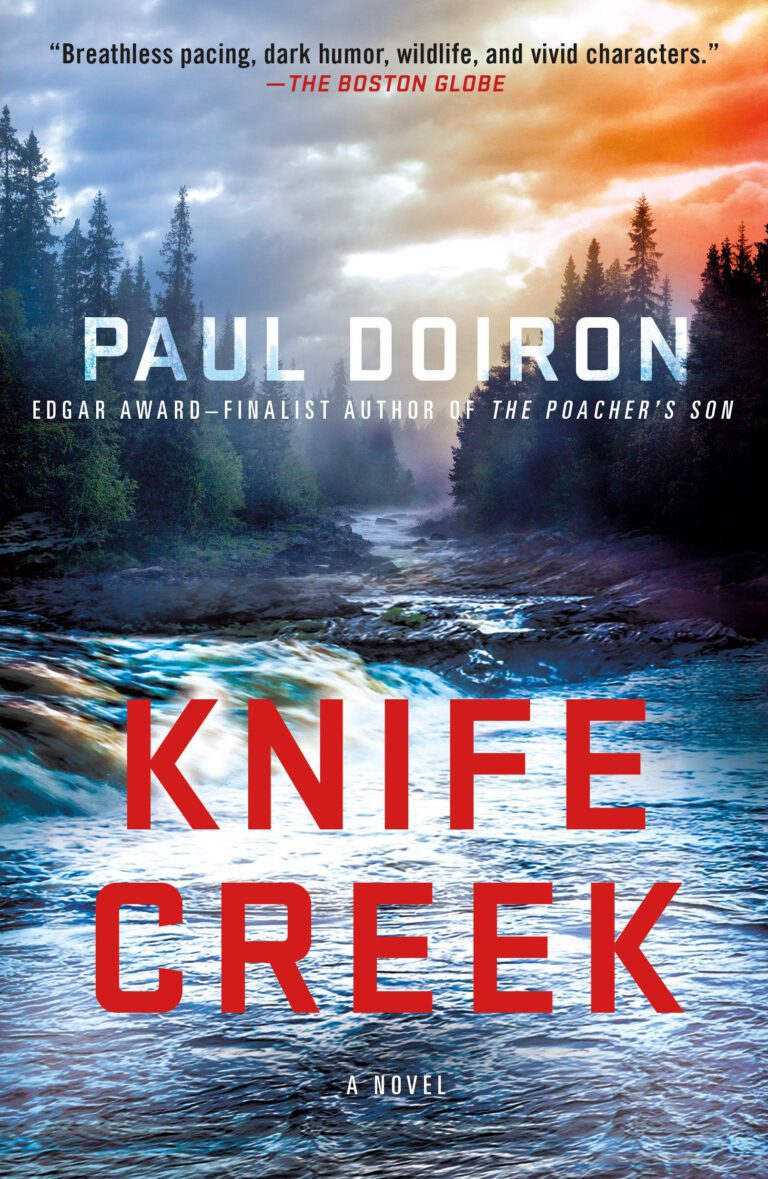 8. Knife Creek
When Maine game warden Mike Bowditch must shoot the invasive feral hogs that are tearing up the forest in his district, he makes a horrific discovery ― a dead baby buried in a shallow grave.
Even more disturbing: Evidence suggests the infant was the child of a young woman who was presumed to have died four years earlier after she disappeared from a group rafting trip.
As Bowditch assists the reopened investigation, he begins to suspect that some of his neighbors aren't who they seem to be. When violence strikes close to home, he realizes that his unknown enemies will stop at nothing to keep their terrible secrets.
Mike Bowditch has bucked the odds his whole career, but this time the intrepid warden may have finally followed his hunches one step too far.
---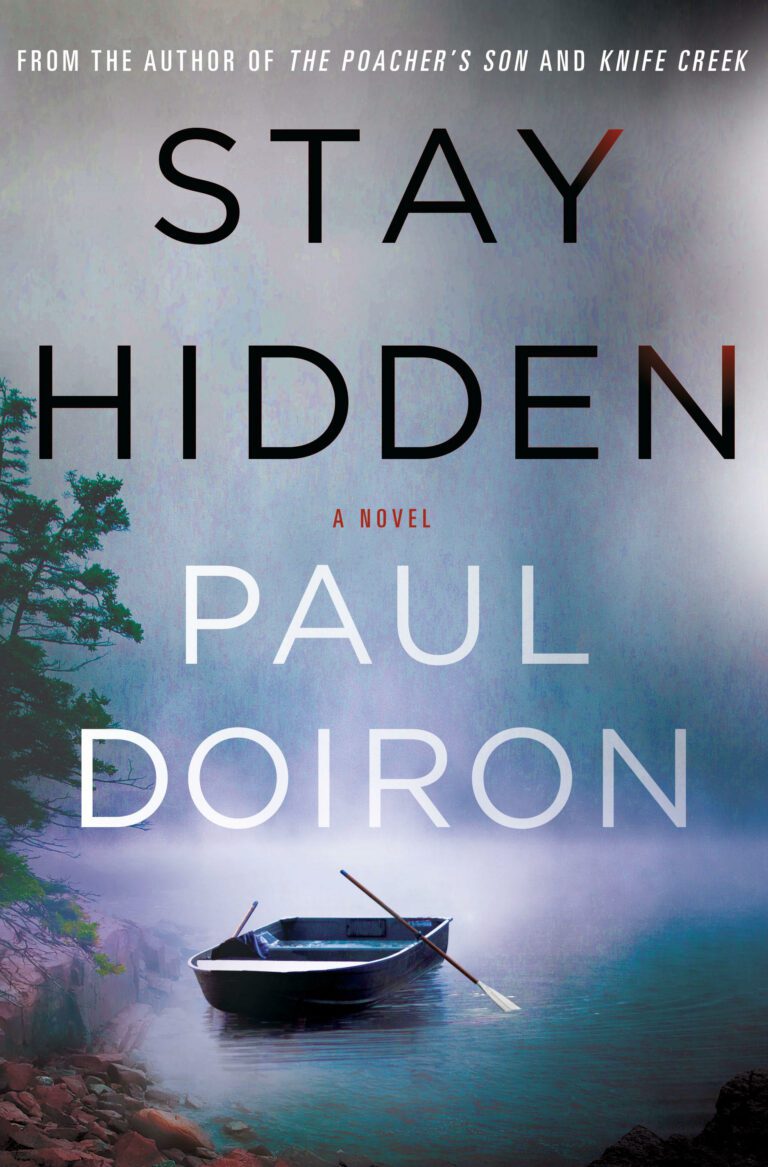 9. Stay Hidden
A woman has been shot to death by a deer hunter on an island off the coast of Maine. To newly promoted Warden Investigator Mike Bowditch, the case seems open and shut. But as soon as he arrives on remote Maquoit Island he discovers mysteries piling up one on top of the other.
The hunter now claims he didn't fire the fatal shot and the ballistic evidence proves he's telling the truth. Bowditch begins to suspect the secretive community might be covering up the identity of whoever killed Ariel Evans. The controversial author was supposedly writing a book about the island's notorious hermit.
So why are there no notes in her rented cottage?
The biggest blow comes the next day when the weekly ferry arrives and off steps the dead woman herself. Ariel Evans is alive, well, and determined to solve her own "murder." Even if it upsets Mike Bowditch's investigation and makes them both targets of an elusive killer who will do anything to conceal his crimes.
---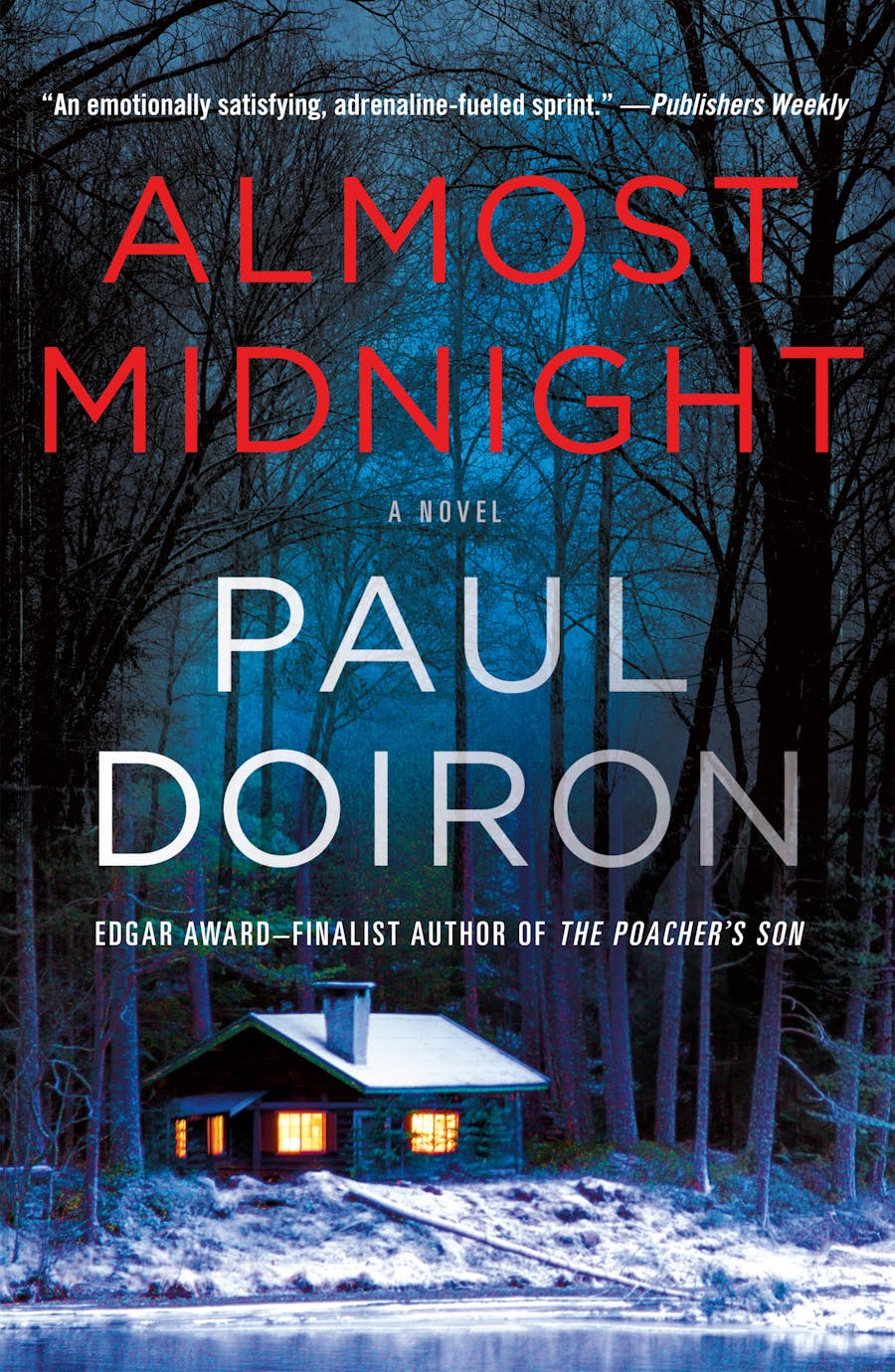 10. Almost Midnight
While on vacation, Warden Investigator Mike Bowditch receives a strange summons from Billy Cronk.
Billy is one of his oldest friends and a man he had to reluctantly put behind bars for murder. Now, Billy wants him to investigate a new female prison guard with a mysterious past, and Mike feels honor-bound to help his friend.
But when the guard becomes the victim in a brutal attack at the prison, he realizes there may be a darker cover-up at play — and that Billy and his family might be at risk.
Then Mike receives a second call for help. This time from a distant mountain valley where Shadow, a wolf-hybrid he once cared for, has been found shot by an arrow and clinging to life. He searches for the identity of the bowman, but his investigation is blocked at every turn by the increasingly hostile community.
And when Billy's wife and children are threatened, Mike finds himself tested like never before. How can he possibly keep the family safe when he has enemies of his own on his trail?
Torn between loyalties, Mike Bowditch must respond in the only way he knows how: By bending every law and breaking every rule to keep his loved ones safe and the true predators at bay.
---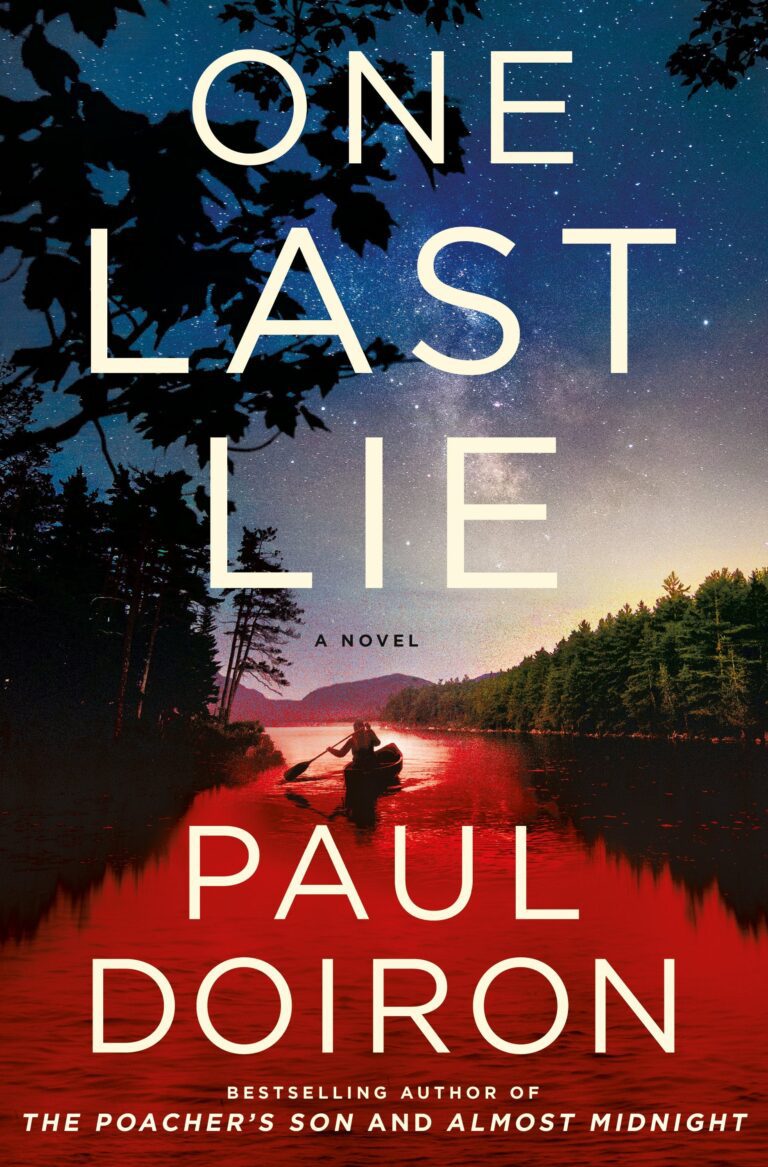 11. One Last Lie
"Never trust a man without secrets."
These are the last words former game warden Charley Stevens speaks to his surrogate son, Warden Investigator Mike Bowditch. Then the old man vanishes without explanation into a thousand miles of forest along the Canadian border.
Mike suspects his friend's sudden disappearance has to do with an antique badge found at a flea market. A badge that belonged to a game warden who was presumed dead fifteen years ago but whose body was never recovered.
On a mission to find Charley before he meets a similarly dark fate, Mike must reopen a cold case that powerful people, including his fellow wardens — one of whom might be a killer — will do anything to keep closed.
---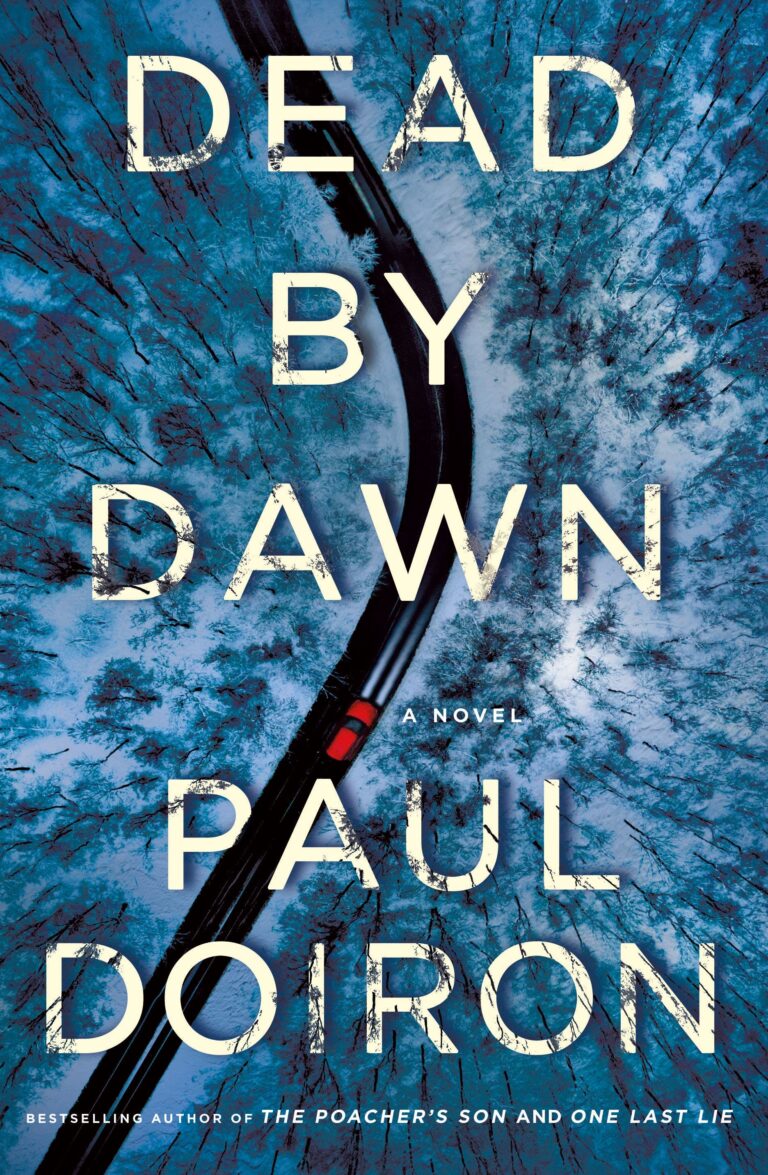 12. Dead by Dawn
Mike Bowditch is fighting for his life. After an ambush on a dark winter road, Bowditch crashes his Jeep into a frozen river. Trapped beneath the ice in the middle of nowhere, having lost his gun and any way to signal for help, Mike fights his way to the surface.
But surviving the crash is only the first challenge. Whoever set the trap that ran him off the road is still out there, and they're coming for him.
Hours earlier, Mike had been investigating the suspicious drowning of a wealthy professor. Despite the death being ruled an accident, the victim's elegant, eccentric daughter-in-law insists the man was murdered. She suspects his companion that day, a reclusive survivalist and conspiracy theorist who accompanied the professor on his fateful duck-hunting trip.
But what exactly was the nature of their relationship? And was her own sharp-tongued daughter, who inherited the dead man's fortune, as close to her grandfather as she claims?
The accusations lead Mike to a sinister local family who claim to have information on the crime. But when his Jeep flies into the river and unknown armed assailants on snowmobiles chase him through the wilderness, the investigation turns into a fight for survival.
As Mike faces a nightlong battle to stay alive, he must dissect the hours leading up to the ambush and solve two riddles: Which one of these people desperately want him dead, and what has he done to incur their wrath?
---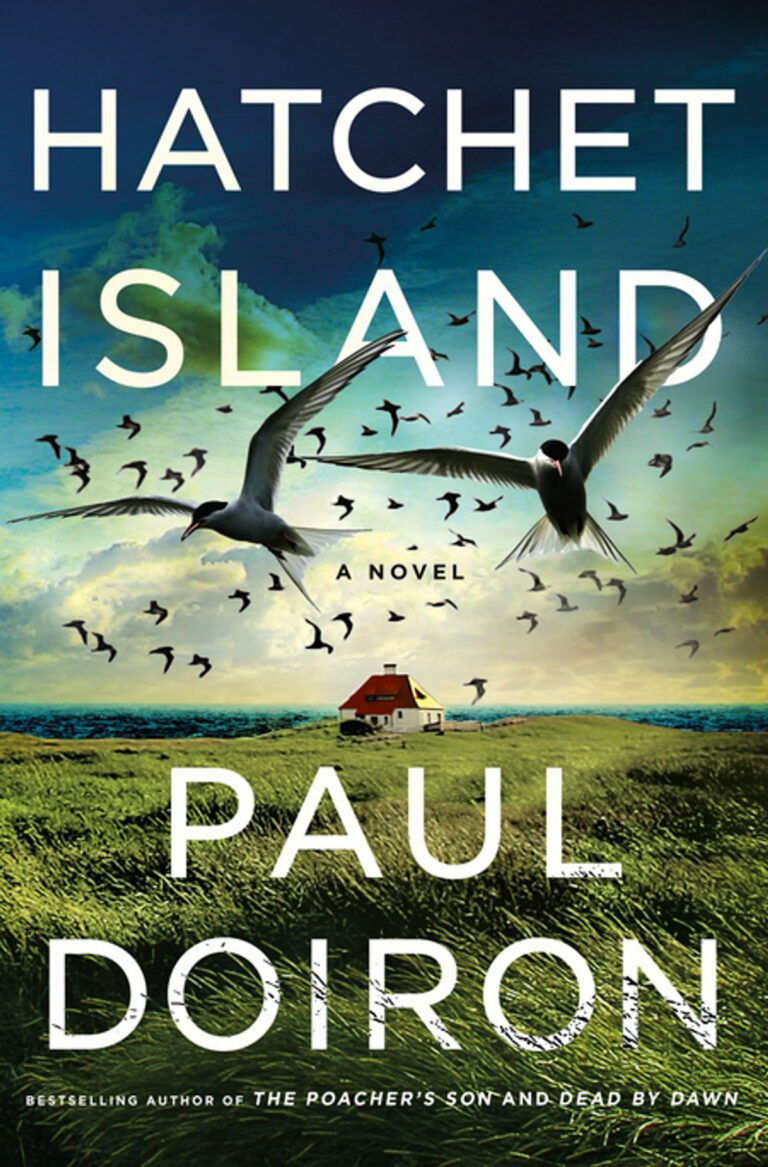 13. Hatchet Island
A call for help from a former colleague leads Maine game warden investigator Mike Bowditch and his girlfriend Stacey Stevens on a sea kayaking trip to a research station far off the coast. Stacey spent summers interning on the island, a sanctuary for endangered seabirds. When they come ashore, the tense atmosphere of the island is a shock.
The biologists are being threatened and stalked by a mysterious boatman. They suspect the boatman is also trespassing on the refuge late at night. And now the sanctuary's enigmatic founder, whose mind has been slowly unraveling, has gone missing.
Camped on an islet for the night, Mike and Stacey waken to the sound of a gunshot. When they return to the refuge at dawn, their darkest fears are confirmed: Two of the three researchers have been brutally murdered and the third has disappeared, along with the island skiff.
Mike's quest to find the missing man leads to a nearby island owned by a world-renowned photographer and his equally brilliant wife. The inhabitants of this private kingdom quickly close ranks, and Mike increasingly comes to believe that someone in the village knows more about the killings than they dare admit.
With no one to trust and miles from shore, Mike Bowditch must stop a ruthless murderer determined to make sure a terrifying secret never sees the light of day.
---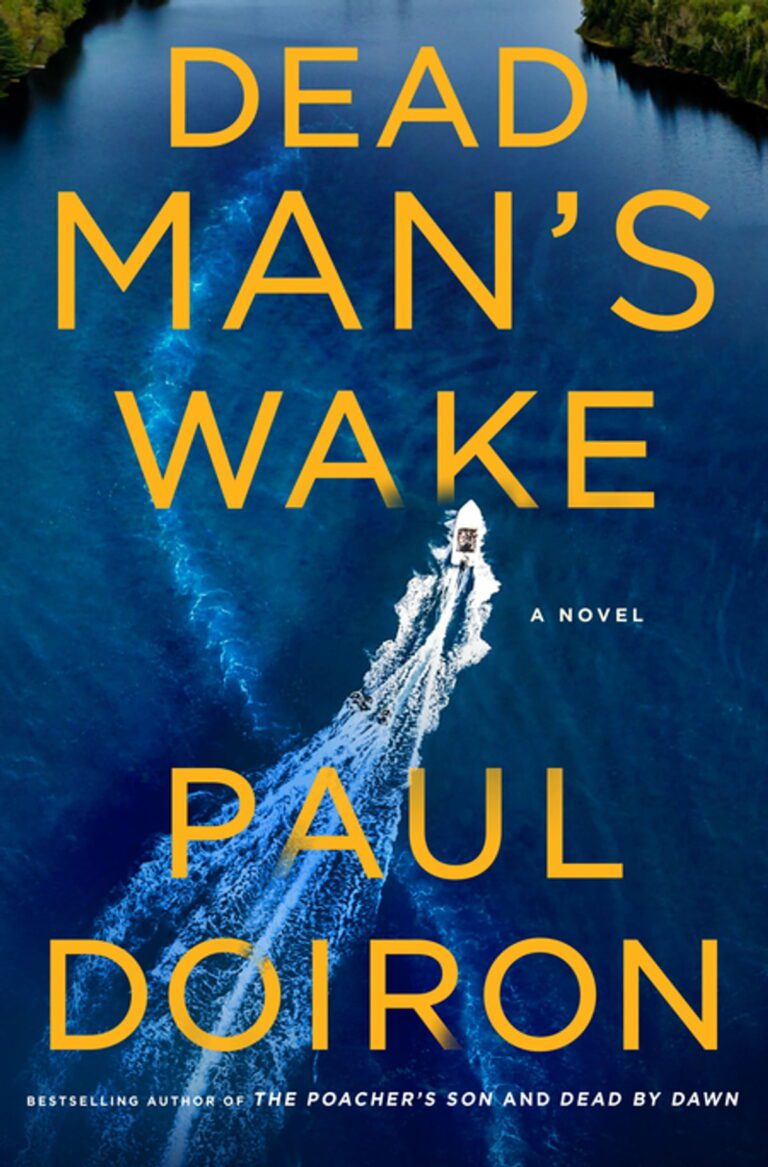 14. Dead Man's Wake
The release date for this book is currently June 27, 2023. While a full book description is not yet available, it promises to be dramatic when the discovery of a gruesome double murder interupts Mike Bowditch's engagement party.
---
Final thoughts on Paul Doiron books in order
The Mike Bowditch series is perfect for fans of literary fiction and crime thrillers alike. If you have an appreciation for nature and the wilderness, and character-driven stories, then you will not regret reading these Paul Doiron books in order.
More Crime Thriller Resources