If you're looking for information about the John Connolly books in order, then you're very likely looking for how to read his Charlie Parker books. However, Connolly has written and published much more throughout the 20 years of his career as an author.
Connolly has multiple young adult novels, short stories, and novellas that he has published in addition to his Charlie Parker series. In this guide we will go through everything so you can see Connolly's trajectory as an author.
John Connolly Books in Order
Charlie Parker Books
The first series on this list of the John Connolly books in order is his debut. The Charlie Parker series follows the titular character through increasingly more supernatural crimes.
Charlie, or Bird, is a former New York City policeman. He left the force following the horrific murder of his family. But the beginning of the series finds him being pulled into the world of private investigation to track down a missing girl.
Bird is often seen as an anti-hero. He is consumed by guilt, regret, and the thirst for revenge, which colors his actions. But throughout the series there are also themes of loyalty, love, and forgiveness.
It is best to read these John Connolly books in order of publication. This follows the chronological timeline of the series with the exception of one book: The Dirty South. That's because The Dirty South is a series prequel.
However, if you haven't read the books before, it is best to read this book after you have already gotten to know Charlie Parker. Then, The Dirty South will peel back the curtain on his character more, rather than being your introduction to the series.
Charlie Parker Nonfiction
If you have already read all of the books in the Charlie Parker series and are a devout fan, then you may want to try and track down a copy of this special edition nonfiction book. Parker: A Miscellany had a limited print run, but is available as an ebook. It has commentary and song pairings for each Charlie Parker book up until its publication in 2016.
Parker: A Miscellany (2016)
The Book of Lost Things
The Book of Lost Things is a young adult fantasy series.
The Book of Lost Things (2006)
The Land of Lost Things (Expected: September 19, 2023)
Standalone Books
John Connolly has also written a few standalones books. These standalones combine some of the same themes that make his Charlie Parker books so popular: Mystery, violence, and the supernatural.
Bad Men (2003)
He (2017)
Nocturnes Books
These next John Connolly books in order are actually collections of short stories and novellas. In Nocturnes there is one Charlie Parker novella, but the rest span a variety of topics with spooky supernatural themes at the core.
Nocturnes (2004)
Night Music (2015)
Samuel Johnson vs. the Devil Books
This is a humorous young adult offering, that is pretty self-explanatory with its series title. These John Connolly books in order follow Samuel Johnson with his dachshund Boswell in the lead up to Halloween as they stumble across a gap in the universe: The gates to Hell.
Samuel must then find the strength, with the support of an unlikely group, to stand up to a demonic power. But in addition to creating a magical world, Connolly uses particle physics and the universe to spin this tall tale that ultimately feels realistic.
The Gates (2009)
The Infernals / Hell's Bells (2011)
The Creeps (2013)
The Chronicles of the Invaders Books
Rather than young adult fantasy, these next John Connolly books in order are young adult science fiction. These books were also co-written with his partner Jennifer Ridyard.
In The Chronicles of the Invaders, Earth has been invaded by a beautiful, ruthless alien race: The Illyri. Despite the invasion, humanity continues to fight. Then, the oldest alien child on Earth and daughter of the Illyri ruler, Syl, helps two young Resistance fighters escape their execution. For her interference she is sentenced to death herself.
Now, the hunter has become the hunted, the predator become prey. The Illyri are at war among themselves, and Syl is about to learn that the real invasion has not yet even begun.
Conquest (2013)
Empire (2014)
Dominion (2016)
Nonfiction
John Connolly has also written a few nonfiction books, mostly in recent years. His first foray into this genre was a collaboration with James Patterson and Tim Malloy. Filthy Rich is about Jeffrey Epstein, a convicted sex offender, and the sex trafficking charges that preceded his death.
Horror Express is a look at the 1972 movie and how it impacted Connolly at a young age. Finally, Shadow Voices is an analysis of genre fiction by looking at more than 60 Irish authors and the stories for which there are known.
Filthy Rich (2016) (With James Patterson and Tim Malloy)
Horror Express (2018)
Shadow Voices (2021)
Short Stories
If you enjoy short stories, then there are also a few by John Connolly to enjoy. The 2018 short story The Caxton Private Lending Library & Book Depository was part of the Bibliomysteries series. Charlie Parker in 2022 is part of Mysterious Profiles.
Anthologies
Finally, John Connolly has also contributed to numerous anthologies throughout the years. The below titles feature a variety of subjects and themes from nearly the last 20 years.
Who is John Connolly?
John Connolly is an Irish author who held a variety of jobs before he found his big break into publishing. He worked as a barman, a local government official, a waiter, and a freelance journalist.
Connolly studied English at Trinity College before studying journalism at Dublin City University. He was a freelance journalist with The Irish Times for five years before he decided to pursue writing full time.
His debut novel was published in 1999 while he was still a freelance journalist and marked the beginning of his Charlie Parker series. The first book, Every Dead Thing, won the Shamus Award for Best First Novel in 1999 as well as the L.A. Times Book of the Year. Connolly is still writing the series today with the twentieth book published in 2022.
Summary of John Connolly Books in Order
While he has written a lot, many readers find Connolly's writing through his Charlie Parker series. As it is his longest-running series and debut, it is the perfect place to begin with reading the John Connolly books in order.
Below are the summaries for the first ten Charlie Parker books. If you have never read these books before there will be minor spoilers as the series progresses. However, this will give you a better idea of the blend between supernatural and crime thriller that Connolly creates in these books.
---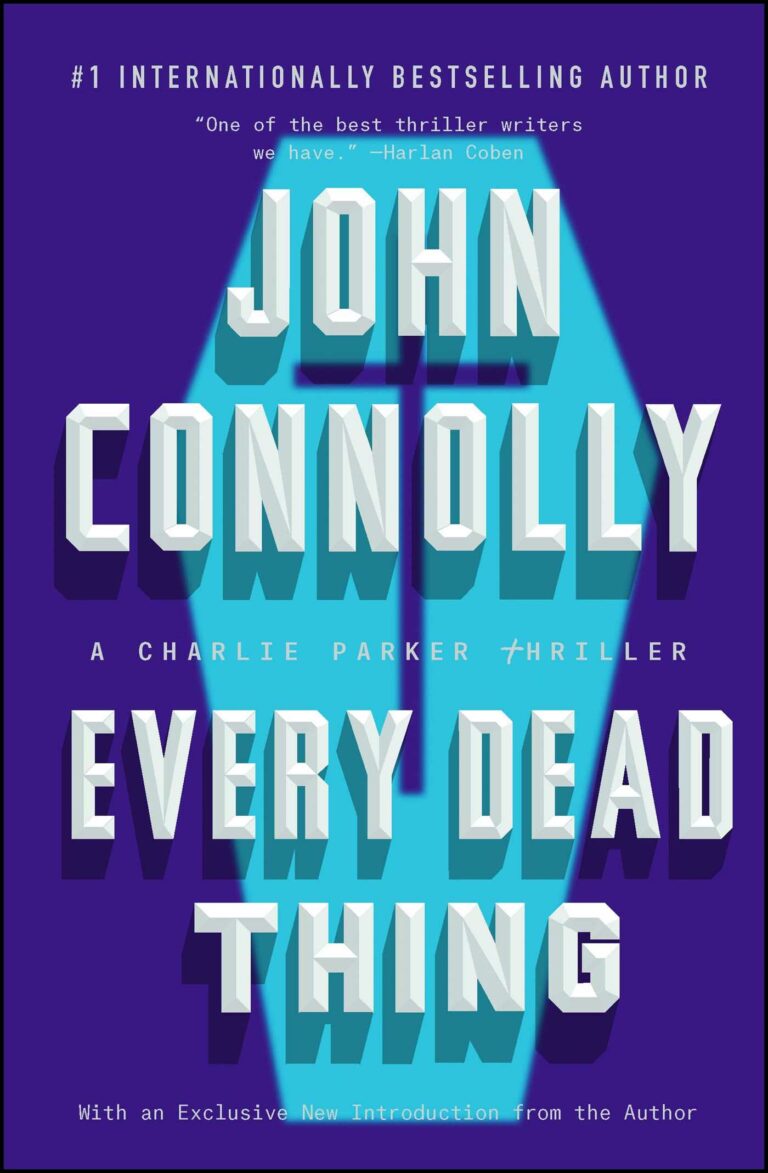 1. Every Dead Thing
Haunted by the unsolved slayings of his wife and young daughter, and tormented by his sense of guilt, former NYPD detective Charlie Parker is a man consumed by violence, regret, and the desire for revenge.
But when his ex-partner asks him to track down a missing girl, Parker embarks on an odyssey that is to lead him to the heart of organized crime; to an old black woman who dwells by a Louisiana swamp and hears the voices of the dead; to cellars of torture and murder; and to a serial killer unlike any other, an artist who uses the human body as his canvas and takes faces as his prize, the killer known only as the Traveling Man.
---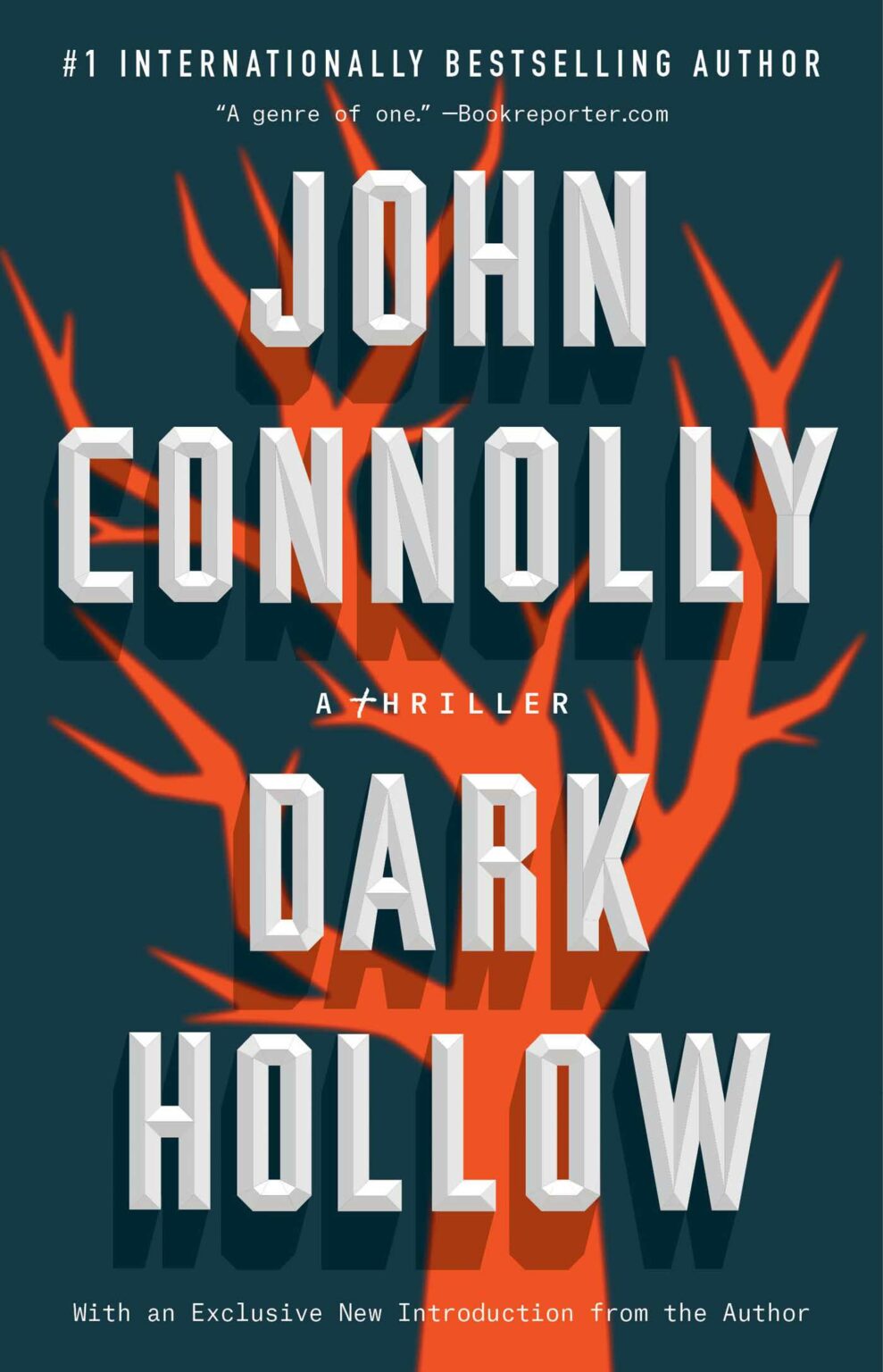 2. Dark Hollow
A young woman, Rita Ferris, and her little son die at the hands of an unknown killer. Consequently, the past and present collide violently for Charlie Parker.
Still raw from the brutal slayings of his wife and daughter, and the events surrounding the hunt for their killer, the Traveling Man, Parker has retreated to the wintry Maine landscapes of his youth. But his return reawakens the ghosts of the past, forcing him to join the hunt for Billy Purdue, Rita's ex-husband and the chief suspect in the slayings.
As the death toll mounts, it becomes clear that someone else is hunting for Billy Purdue, someone who seems to know Parker almost as well as he knows himself, and that the true answer to the puzzle lies thirty years in the past; in a tree with strange fruit; in the troubled history of Parker's own grandfather; and in the violent origins of a mythical killer: The monster known only as Caleb Kyle.
---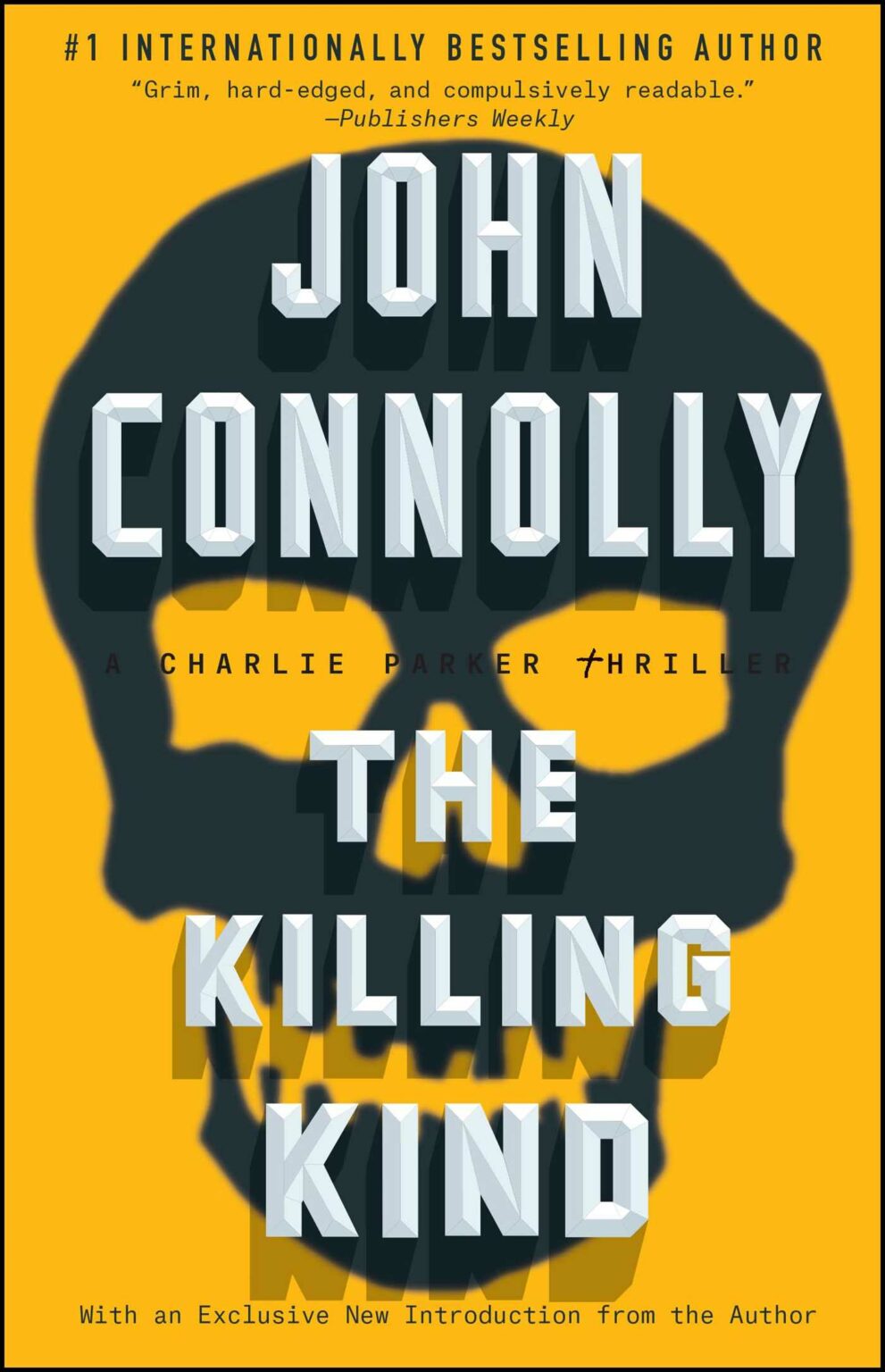 3. The Killing Kind
Nobody wants to believe that Grace Peltier committed suicide: Not Curtis, her father; not former US Senator Jack Mercier; and not private detective Charlie Parker, who has been hired to investigate the circumstances of her death.
But when a mass grave in northern Maine reveals the final resting place of the Aroostook Baptists, a religious community that disappeared almost forty years earlier, Parker realizes that their deaths and the violent passing of Grace Peltier are part of the same mystery, one that has its roots in her family history and in the origins of the shadowy organization known as the Fellowship.
​That's because before she died, Grace Peltier stole something from the Fellowship: A relic capable of linking it to decades of violence and the slaughter of the Aroostook Baptists. And now someone has been sent to recover it.
Lied to, intimidated, and haunted by visions of a small, stray boy, Parker's search for the truth behind Grace's death draws him into a series of increasingly violent confrontations with the Fellowship's enforcer, the demonic arachnophile known as Mr. Pudd.
​Aided and abetted by the genial killers Angel and Louis, Parker must descend into the depths of a honeycomb world populated by dark angels and lost souls, a world where the ghosts of the dead wait for justice and the unwary are prey for creatures of the worst kind…the killing kind.
---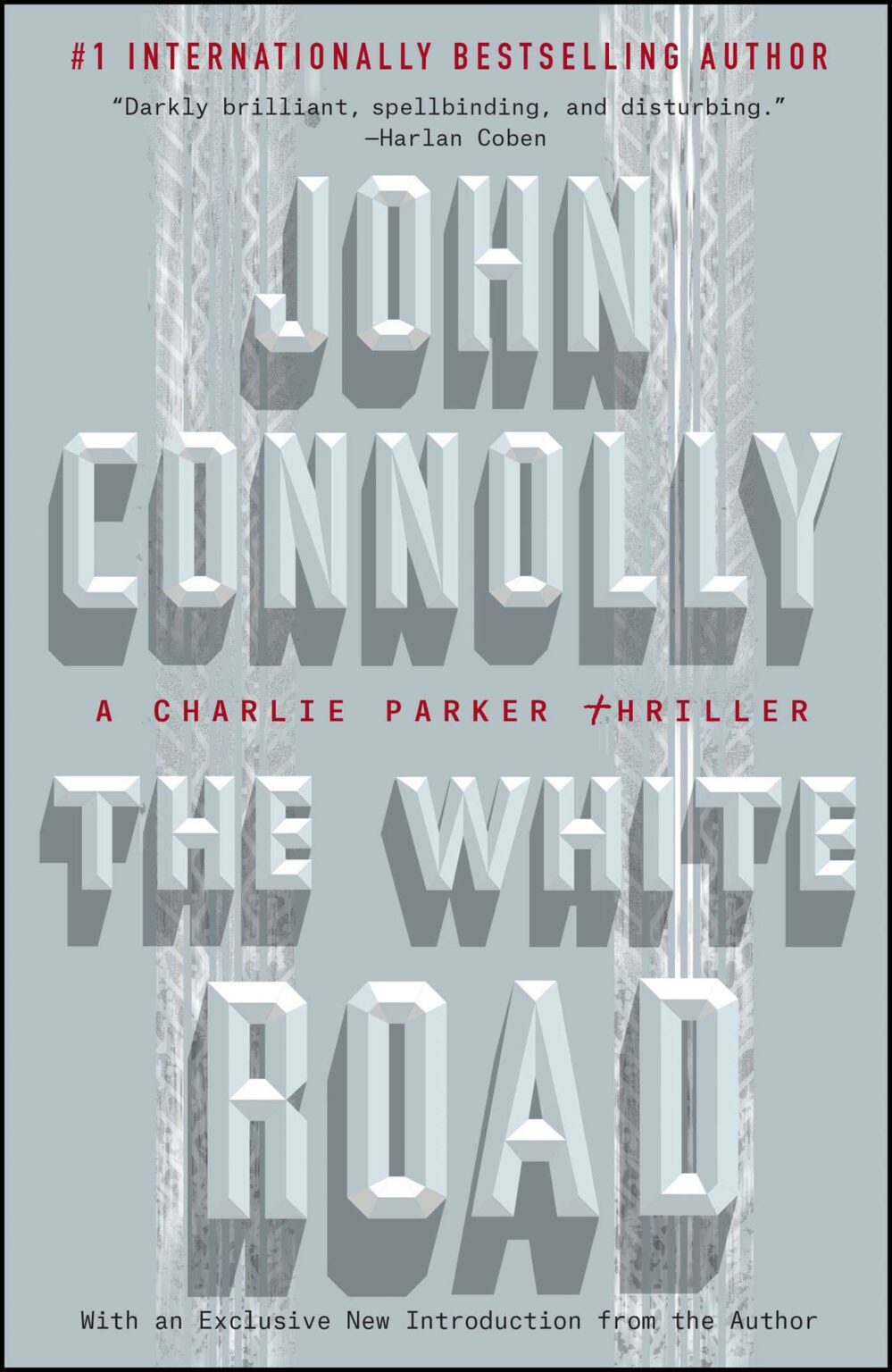 4. The White Road
In South Carolina, a young black man faces the death penalty for the rape and murder of Marianne Larousse, daughter of one of the wealthiest men in the state. It's a case that nobody wants to touch, a case with its roots in old evil, but old evil is private detective Charlie Parker's specialty.
​However, Parker is about to enter a living nightmare, a red dreamscape haunted by the murderous specter of a hooded woman, by a black car waiting for a passenger that never comes, and by the complicity of both friends and enemies in the events surrounding Marianne Larousse's death. This is not an investigation. This is a descent into the abyss, a confrontation with dark forces that threaten all that Parker holds dear: His lover, his unborn child, even his soul…
​For in a prison cell far to the north, an old adversary is about to take his revenge on Charlie Parker, its instruments the very men that Parker is hunting, and a strange, hunched creature that keeps its own secrets buried by a riverbank: The undiscovered killer Cyrus Nairn.
​Soon, all of these figures will face a final reckoning in southern swamps and northern forests, in distant locations linked by a single thread, a place where the paths of the living and the dead converge.
​A place known only as the White Road.
---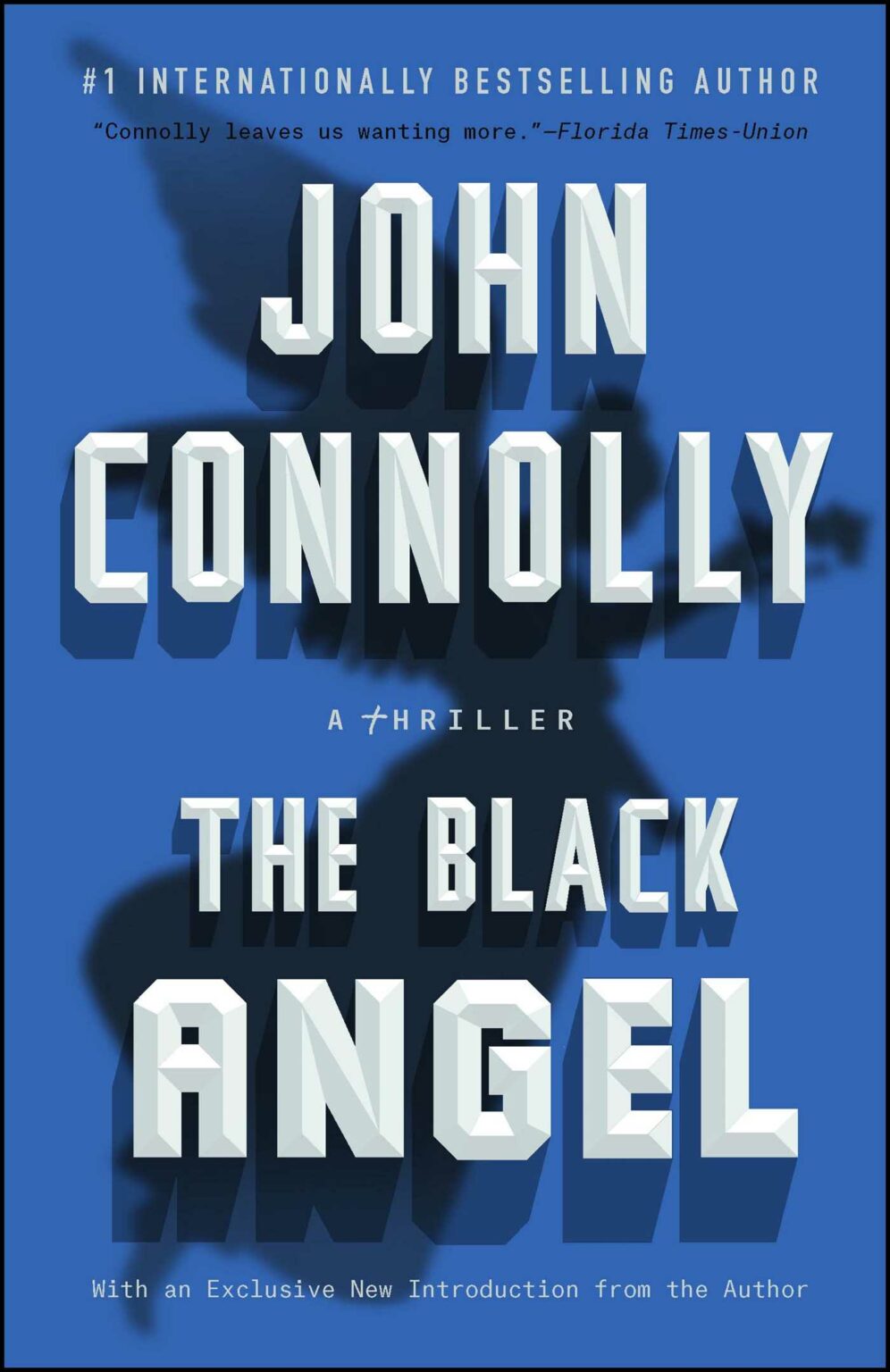 5. The Black Angel
A young woman goes missing from the streets of New York. Those who have taken her believe that nobody cares about her, and no one will come looking for her. But they are wrong.
She is "blood" to the killer Louis, the man who stands at the right hand of private detective Charlie Parker, and Louis will tear apart anyone who stands in the way of his efforts to find her.
​But as Louis's violent search progresses, Parker comes to realize that the disappearance is part of an older mystery, one that is linked to an ornate church of bones in Eastern Europe; to the slaughter at a French monastery in 1944; and to the quest for a mythical prize that has been sought for centuries by evil men: The Black Angel.
​Yet the Black Angel is more than a myth. It is conscious, it dreams, and it is alive. ​And men are not the only creatures that seek it…
---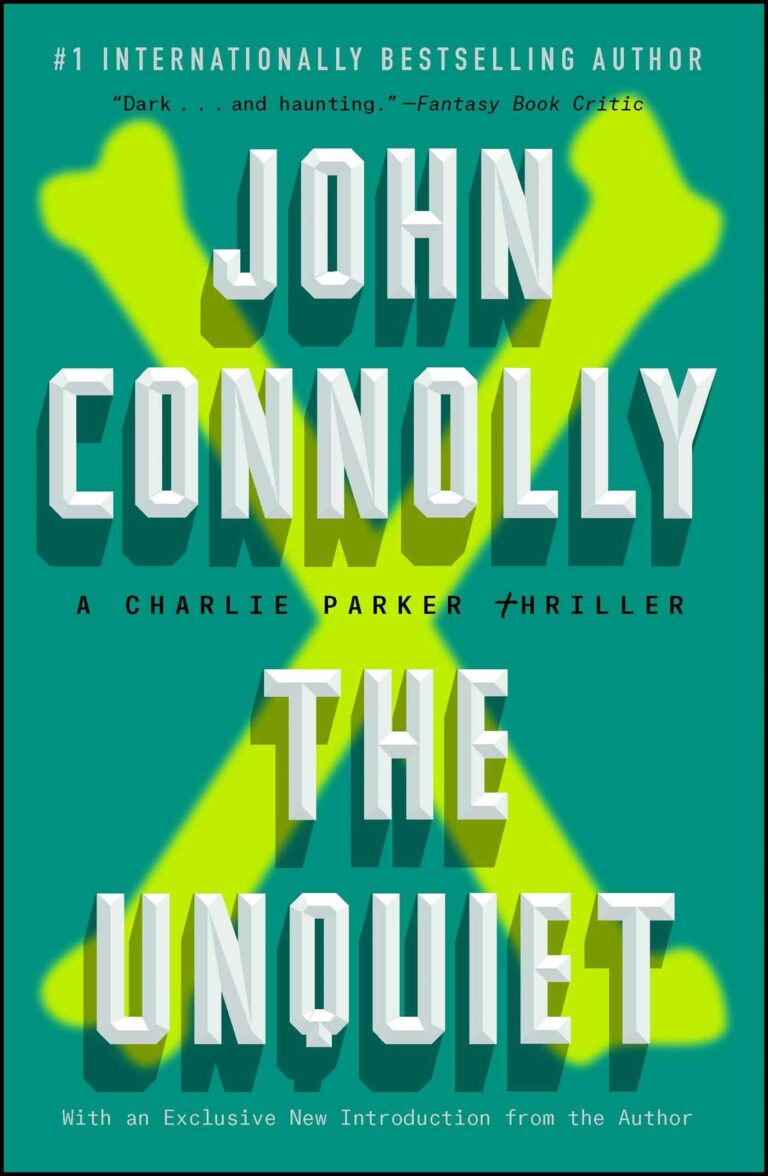 6. The Unquiet
Daniel Clay, a once-respected psychiatrist, has been missing for years following revelations about harm done to the children in his care. Believing him dead, his daughter Rebecca has tried to come to terms with her father's legacy. But her fragile peace is about to be shattered.
Someone is asking questions about Daniel Clay, someone who refuses to believe that he is dead: The revenger Merrick, a father and a killer obsessed with discovering the truth about his own daughter's disappearance.
Private detective Charlie Parker is hired to make Merrick go away, but Merrick will not be stopped. Soon Parker finds himself trapped between those who want the truth about Daniel Clay to be revealed, and those who want it to remain hidden at all costs. But there are other forces at work.
​Someone is funding Merrick's hunt, a ghost from Parker's past. And Merrick's actions have drawn others from the shadows, half-glimpsed figures intent upon their own form of revenge, pale wraiths drifting through the ranks of the unquiet dead.
​The Hollow Men have come…
---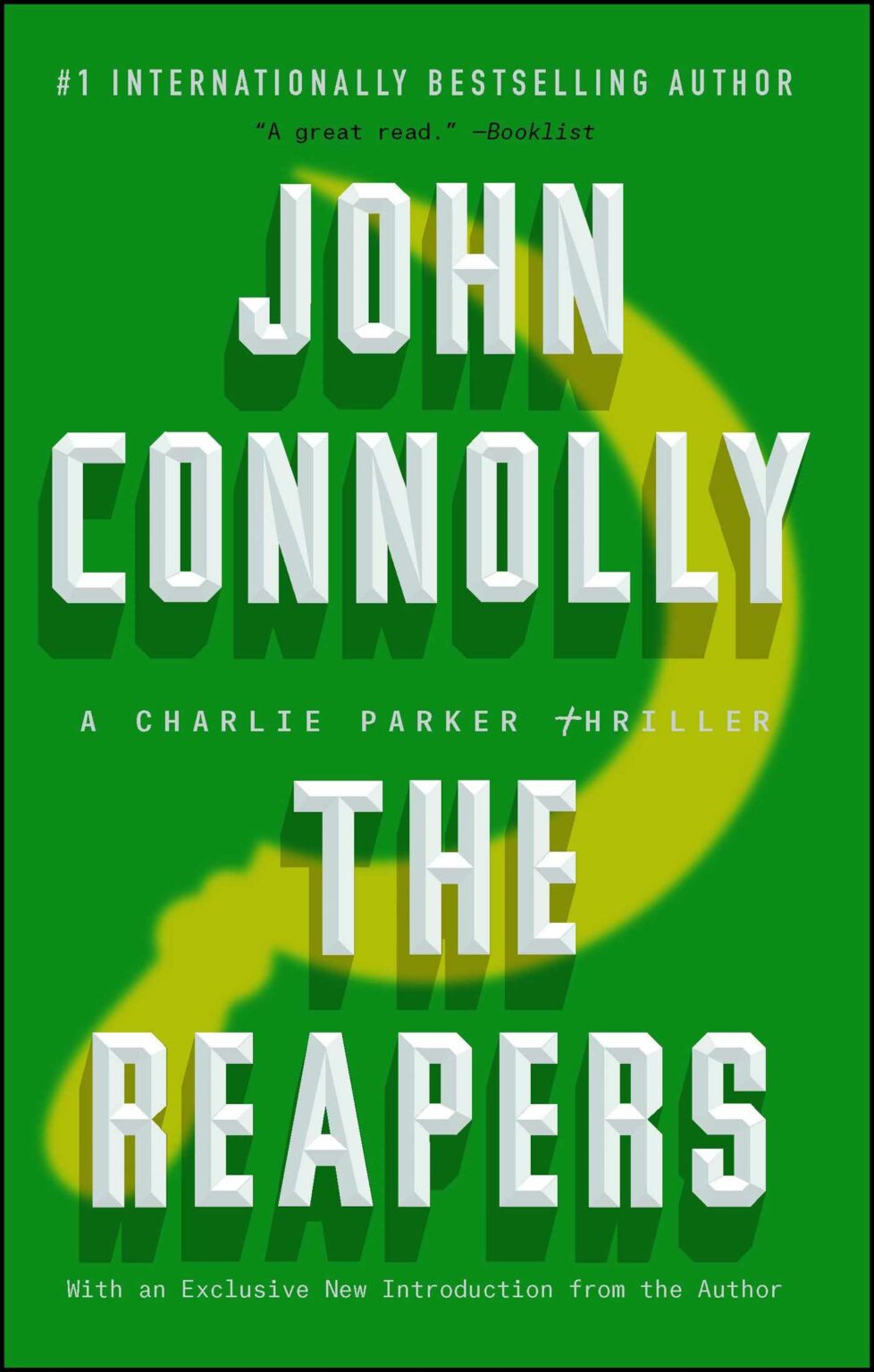 7. The Reapers
The Reapers are the elite of killers, shadow men who exist only to end the lives of others, and Louis, confidante of troubled private detective Charlie Parker, was once among their number.
Now the sins of his past are about to be visited upon him, for someone is hunting Louis, targeting his home, his businesses, and his partner, Angel. The instrument of revenge is Bliss, a killer of killers, the most feared of assassins, and a man with a personal vendetta against Louis.
​But when Louis and Angel decide to strike back, they disappear, and their friends are forced to band together to find them. ​They are led by Parker, a killer himself, a reaper in waiting…
​The harvest is about to begin…
---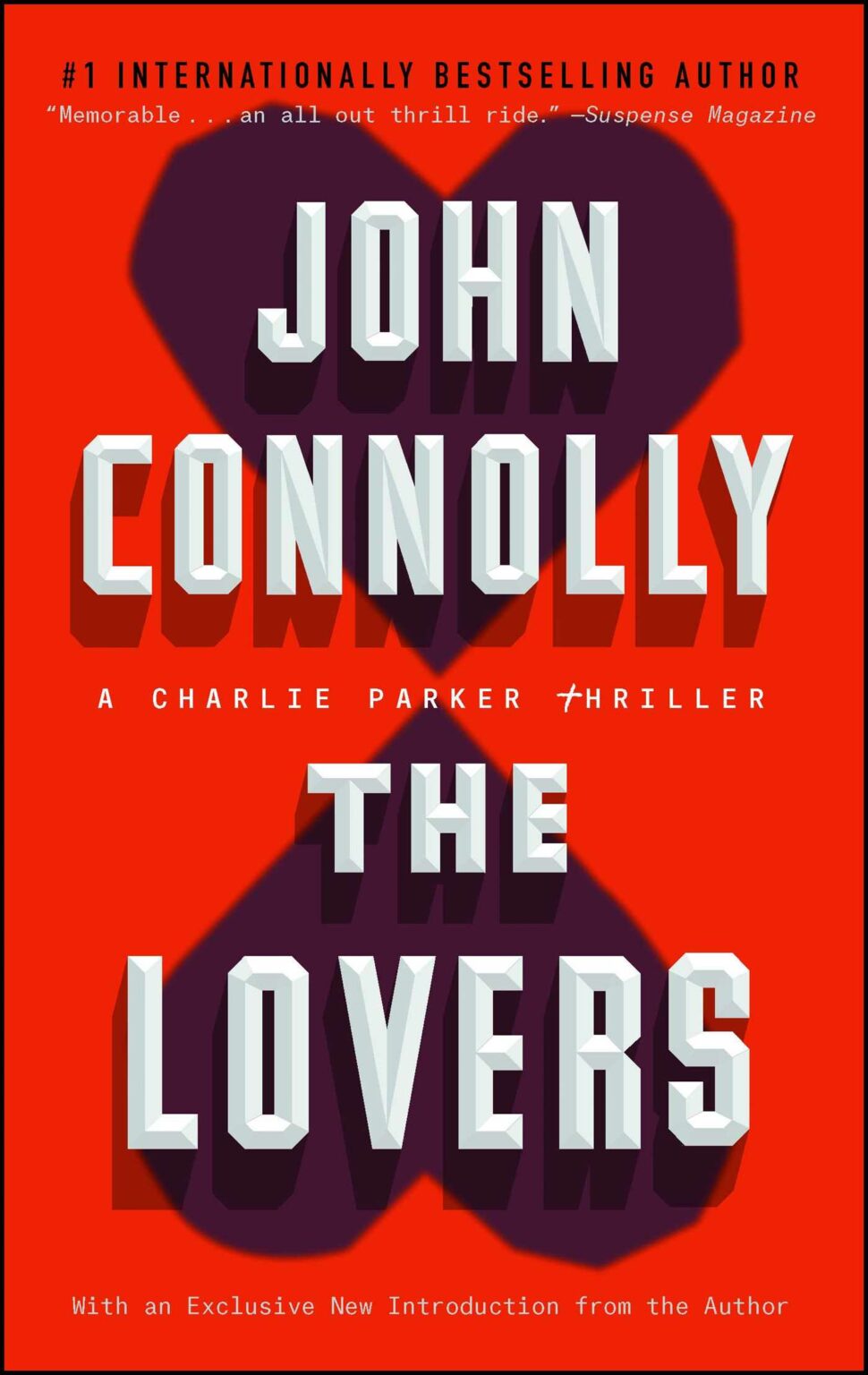 8. The Lovers
Parker is working in a bar in Portland, having been deprived of his P.I.'s license. He uses his enforced retirement to begin a different kind of investigation.
An examination of his own past and an inquiry into the death of his father, who took his own life after apparently shooting dead two unarmed teenagers. It is a search that will eventually lead to revelations about Parker's own parentage.
​Meanwhile, a troubled young woman is running from an unseen threat, one that already seems to have taken the life of her boyfriend, and a journalist-turned-writer named Mickey Wallace is conducting an investigation of his own into Charlie Parker in the hope of writing a nonfiction book about his exploits.
​And haunting the shadows, as they have done throughout Parker's life, are two figures: A man and a woman, the lovers of the title, who appear to have only one purpose, and that is to bring an end to his existence…
---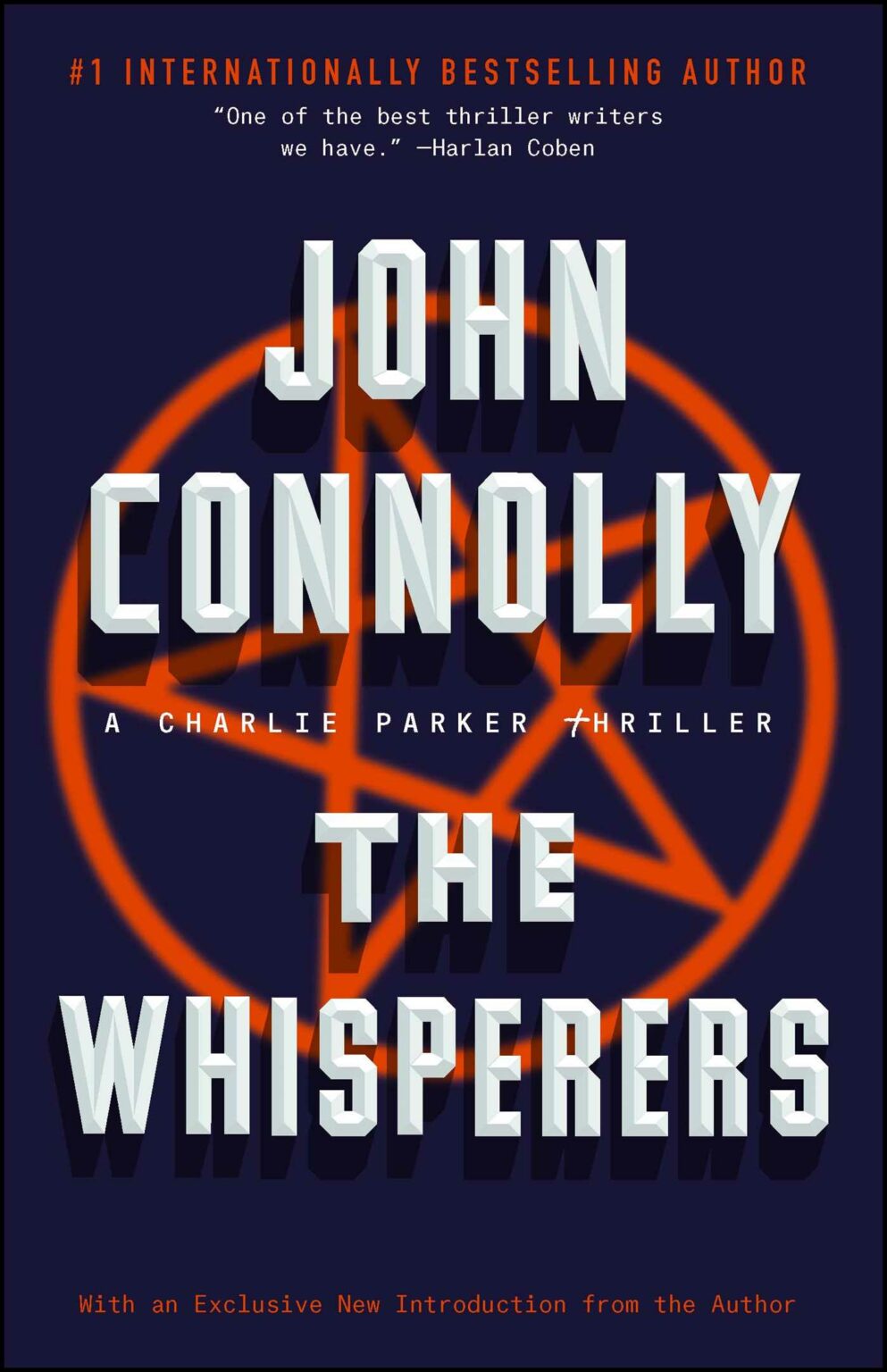 9. The Whisperers
The border between Maine and Canada is porous. Anything can be smuggled across it: Drugs, cash, weapons, people.
​Now a group of disenchanted former soldiers has begun its own smuggling operation, and what is being moved is infinitely stranger and more terrifying than anyone can imagine. Anyone, that is, except private detective Charlie Parker, who has his own intimate knowledge of the darkness in men's hearts.
​But the soldiers' actions have attracted the attention of the reclusive Herod, a man with a taste for the strange. And where Herod goes, so too does the shadowy figure that he calls the Captain.
To defeat them, Parker must form an uneasy alliance with a man he fears more than any other, the killer known as the Collector…
---
10. The Burning Soul
Randall Haight has a secret: When he was a teenager, he and his friend killed a 14-year-old girl.
​Randall did his time and built a new life in the small Maine town of Pastor's Bay, but somebody has discovered the truth about Randall. He is being tormented by anonymous messages, haunting reminders of his past crime, and he wants private detective Charlie Parker to make it stop.
​But another 14-year-old girl has gone missing, this time from Pastor's Bay, and the missing girl's family has its own secrets to protect. Now Parker must unravel a web of deceit involving the police, the FBI, a doomed mobster named Tommy Morris, and Randall Haight himself.
​Because Randall Haight is telling lies…
---
Final thoughts on John Connolly books in order
If you enjoy mystery thrillers or P.I. novels, then you will greatly enjoy reading the Charlie Parker by John Connolly books in order. His writing often features a supernatural twist that creates a compelling hook.
The Charlie Parker books can be incredibly dark with its anti-hero protagonist, but Connolly shows his range with his young adult offerings which are humorous and insightful. His bibliography is vast with short stories, novellas, YA, and adult fiction, so there will be something for nearly everyone.
More Private Investigator Resources