Readers with an appreciation for nature, conservation, the Carolinas, and tricky family relationships will adore reading the Mary Alice Monroe books in order.
Monroe has made a name for herself within contemporary fiction for her focus on environmental concerns and conservation efforts. She writes about sea turtles, bottlenose dolphins, monarch butterflies, and more. But Monroe also volunteers to help these species which gives her first-hand experience to pull from for her books.
About Mary Alice Monroe
Mary Alice Monroe has become well-known for her books which heavily feature themes of environmental conservation and familial relationships. However, conservation has not always been such a prominent feature in her writing.
Her debut in 1995 primarily focused on interpersonal relationships and individual growth. It was after Monroe and her family moved to Isle of Palms, South Carolina that her focus shifted to include more environmental concerns.
It was this new surrounding that gave her a further appreciation and understanding of nature. Her new locale also began to feature as the setting for many of her books. Following this move and transition in her writing, themes that drew attention to the parallels between relationships and nature began to be the focus of her writing.
One such book, The Beach House, has become one of her most well-known novels. It was then made into a TV movie in 2018 starring Andie MacDowell, Chad Michael Murray, and Minka Kelly.
Collectively, Monroe has sold nearly eight million copies of her books around the world. She has also won awards such as the South Carolina Award for Literary Excellence and the Southern Book Prize for Fiction.
As well, Monroe carries over the environmental themes from her books into her life as an active conservationist. She serves on multiple boards and has been a state-certified volunteer of the Island Turtle Team for more than 20 years. She currently lives in South Carolina and North Carolina.
Mary Alice Monroe Books in Order
Standalone Books
The first list in our guide to the Mary Alice Monroe books in order are her standalones. This includes her debut, The Long Road Home, as well as two books that she published under her married name: Mary Alice Kruesi.
The two books published under the name Mary Alice Kruesi are marked below with an asterisk. Second Star to the Right has since been republished in 2013 with the authorship of Mary Alice Monroe. One Summer's Night is now out of print, however, used copies may be available.
Beach House Books
The next list of Mary Alice Monroe books in order are her Beach House books. These are her most well-known books. These books also inspired the fan favorite Hallmark adaptation of the same name starring Andie MacDowell.
This series heavily features wildlife with the rescue of sea turtles being a prominent theme in the first book. The Beach House follows Caretta "Cara" Rutledge who returns to her family summer home in Lowcountry. There, unexpectedly, she reconnects with her mother, becomes a "turtle lady," and renews old acquaintances.
Cara Rutledge also features in Monroe's standalone novel The Summer Guests.
Beach House Companion Book
Mary Alice Monroe has also written a companion book to the Beach House series. This is the journal which is mentioned in Swimming Lessons that Monroe expanded into a full-length book.
Lowcountry Summer Books
The next Mary Alice Monroe books in order also take place in the same area as the Beach House books, but follow different characters. The main books in this series are the first three, which form a trilogy. Monroe then returned to this world with two more themed books in 2016.
Picture Books
Mary Alice Monroe has also published one picture book. It is about a young girl and her mother caring for a caterpillar that then transforms into a monarch butterfly.
A Butterfly Called Hope (2013)
The Islanders Books
Mary Alice Monroe's latest venture is a middle grade series. It brings her passion for the environment and sea turtle protection to a younger audience. The Islanders books are a collaboration with Angela May.
The series begins with eleven-year-old Jake being sent to Dewees Island for the summer. That's because his father was wounded in Afghanistan and his mother is leaving to take care of him. So, Jake must spend the summer with his grandmother in the nature sanctuary with no TV or internet.
Jake soon makes two new friends, but the trio end up on a misadventure that requires them to serve community service with the Island Turtle Team. They must protect a turtle nest from coyotes, and come to terms with the changes in their lives.
The Islanders (2021)
Search for Treasure (2022)
Anthologies
Finally, Mary Alice Monroe has contributed to two anthologies throughout the course of her career. Book Club Favorites contains her novel The Book Club.
Meanwhile, Reunion Beach is a tribute anthology to author Dorothea Benton Frank. For this collection, Monroe wrote a short story which takes place in South Carolina.
Book Club Favorites (2018)
Summary of Mary Alice Monroe Books in Order
Reading the standalone Mary Alice Monroe books in order is a great way to get a feel for her writing and the variety of her books. Below you will find summaries for all her standalones that are still in print, which begins with her debut.
These books follow her growth as an author from her contemporary romance beginnings to her more environmental focus. In each of these books, however, relationships and family dynamics are front and center.
---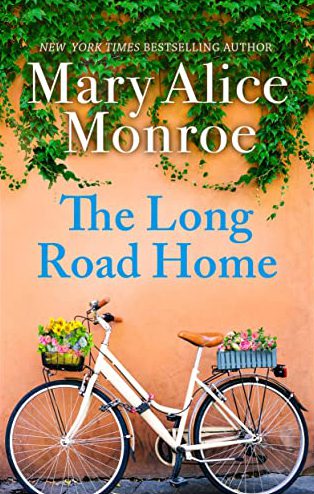 1. The Long Road Home
Her husband's suicide left Nora MacKenzie alone, and his shady Wall Street dealings left the Manhattan socialite penniless. By a miracle she's held on to their mountainside farm — and she'll keep holding on, no matter what. The property is Nora's one chance to wring some dignity out of the sham she's been living.
The Vermont locals think she's a city girl on a nature kick, but she's not afraid to get her hands dirty. Nora's serious about learning the farming business…if she can figure out where to begin. Against the locals' skepticism, she has only one ally: Charles "C.W." Walker.
C.W. is hardworking, gentle with the animals, and a patient teacher of the hundreds of chores Nora needs to learn. Slowly she starts to believe she'll survive in her new life, even flourish.
She might even be willing to open her heart again. But she won't return to a life of lies…and the truth about C.W. may be more than Nora's fragile heart can bear.
---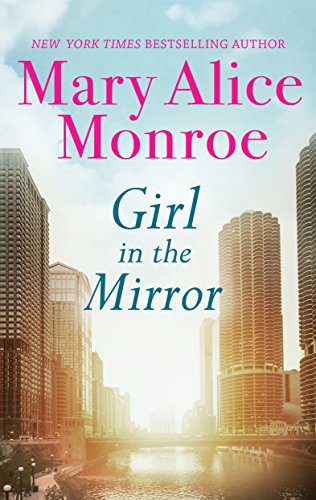 2. Girl in the Mirror
Charlotte Godowski was used to the horrified stares she received from strangers. She'd learned to accept her facial deformity. Until one cruel incident compels her to have the surgery that changes her life forever.
Charlotte Godfrey is beautiful beyond compare. In Hollywood, where such beauty is power, her rise is meteoric. Suddenly she has everything she could want.
Charlotte Godowski and Charlotte Godfrey are two sides of the same woman — a woman who can trust no one with her secret. But when fate forces Charlotte to deal with the truth — about her past, about the man she loves, about herself — she discovers that only love has the power to transform a scarred soul.
---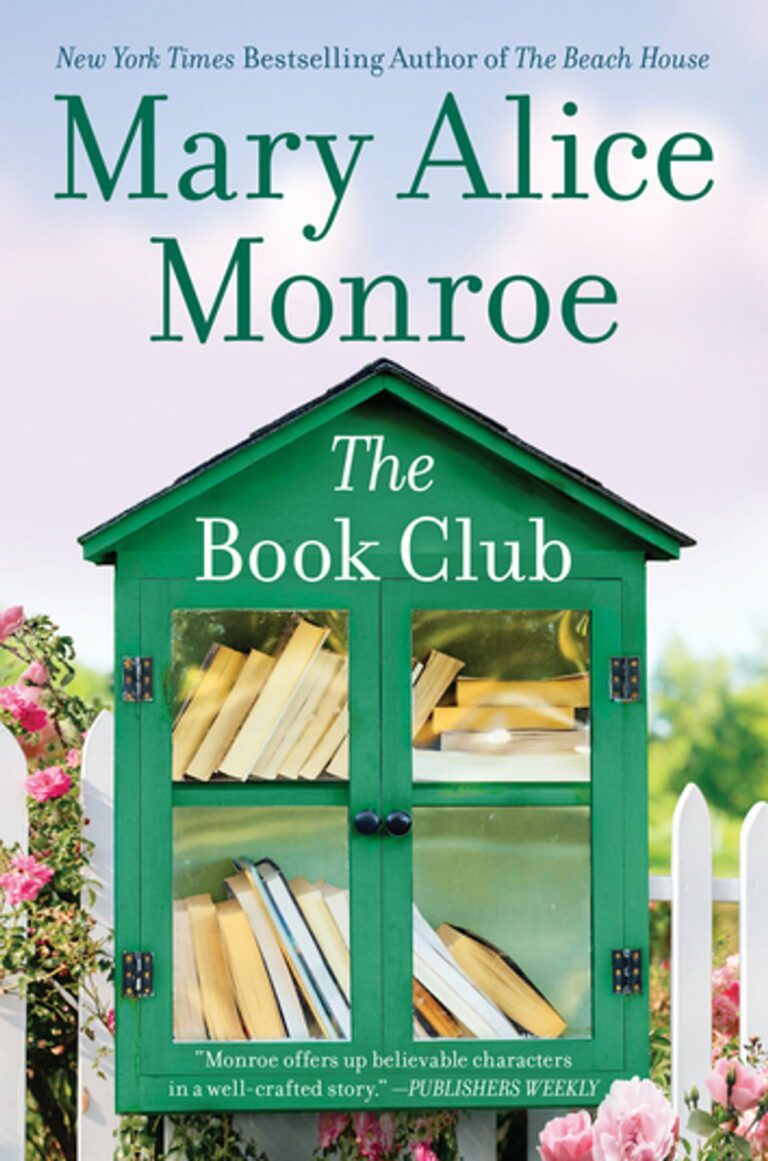 3. The Book Club
On the surface, it is a monthly book club, but for five women, it is so much more.
For Eve Porter, whose husband's sudden death cheats her of every security she had planned on, the club is a place of sanctuary. For Annie Blake, a brilliant attorney intent on starting a family late in life, it is the chance to finally let down her guard and dream of other possibilities.
In this group Doris Bridges finds support as she acknowledges her dying marriage and finds the ultimate freedom in her husband's betrayal. For Gabriella Rivera, the "perfect" wife, mother, and friend who offers support to everyone but is afraid to ask for it herself, it is a sense of community. And for Midge Kirsch, an artist who has always lived her life against the grain, it is a haven of acceptance.
They are five women from different walks of life, embracing the challenge of change. And as they share their hopes and fears and triumphs, they will hold fast to the true magic of the book club — friendship.
---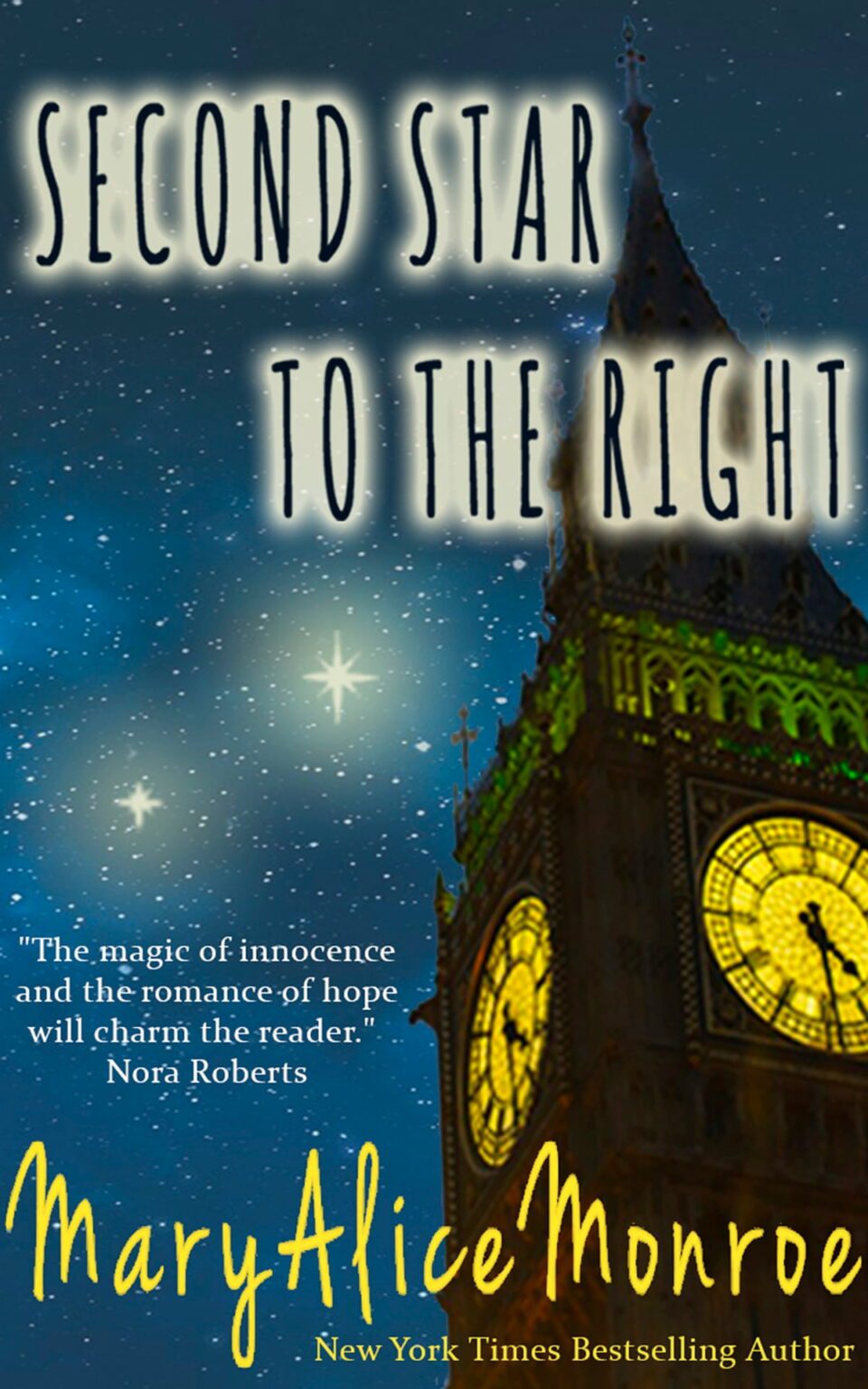 4. Second Star to the Right
This book was first published with the authorship Mary Alice Kruesi in 1999, then republished under attribution to Mary Alice Monroe in 2013.
As a single mother of two, Faye O'Neill has no time for fairy tales. She's not even certain she believes in luck. Practical, smart, and desperate to escape a shadowy past, Faye takes a job at a top advertising firm in London where she hopes she and her children can find a fresh start.
When she finds the beautiful two-story flat for rent in a stately old Victorian, complete with a neglected but tumbling English garden, she can scarcely believe her good fortune. But it's not long before Faye realizes everything in the old home may not be as peaceful as it seems.
A strange light begins to appear in her children's rooms at night, and then there's the reclusive elderly tenant her landlady warned her to steer clear of, the woman who spends her evenings spying on Faye's children from her garret-room window. To make matters worse, Faye, who has sworn off men, discovers her downstairs neighbor Jack is a disturbingly handsome professor with a talent for charming women and children alike.
Before she knows it, Faye has embarked upon a whole new adventure into a world where anything might be possible, where broken hearts can be healed by a kiss, and where Neverland may not be a place of fables, but a forgotten land one can still find if they are only brave enough to follow the second star to the right.
---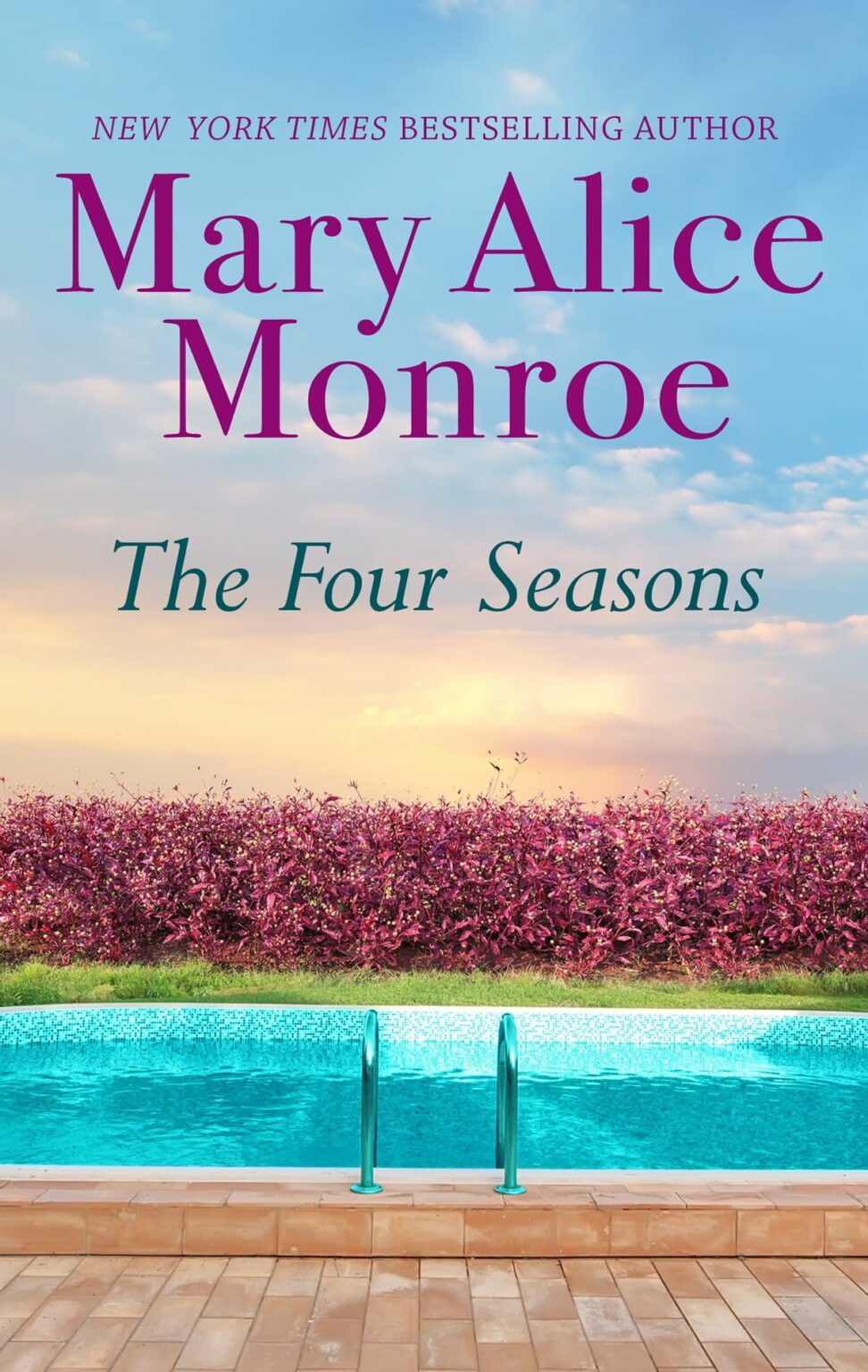 5. The Four Seasons
They are the Season sisters, bound by blood, driven apart by a tragedy. Now they are about to embark on a bittersweet journey into the unknown, an odyssey of promise and forgiveness, of loss and rediscovery.
Jillian, Beatrice, and Rose have gathered for the funeral of their younger sister, Meredith. Her death, and the legacy she leaves them, will trigger a cross-country journey in search of a stranger — a stranger with the power to mend their shattered lives.
As the emotions of the past reverberate into the present, Jillian, Beatrice, and Rose search for the girls they once were — in hopes of finding what they really lost: The women they were meant to be.
---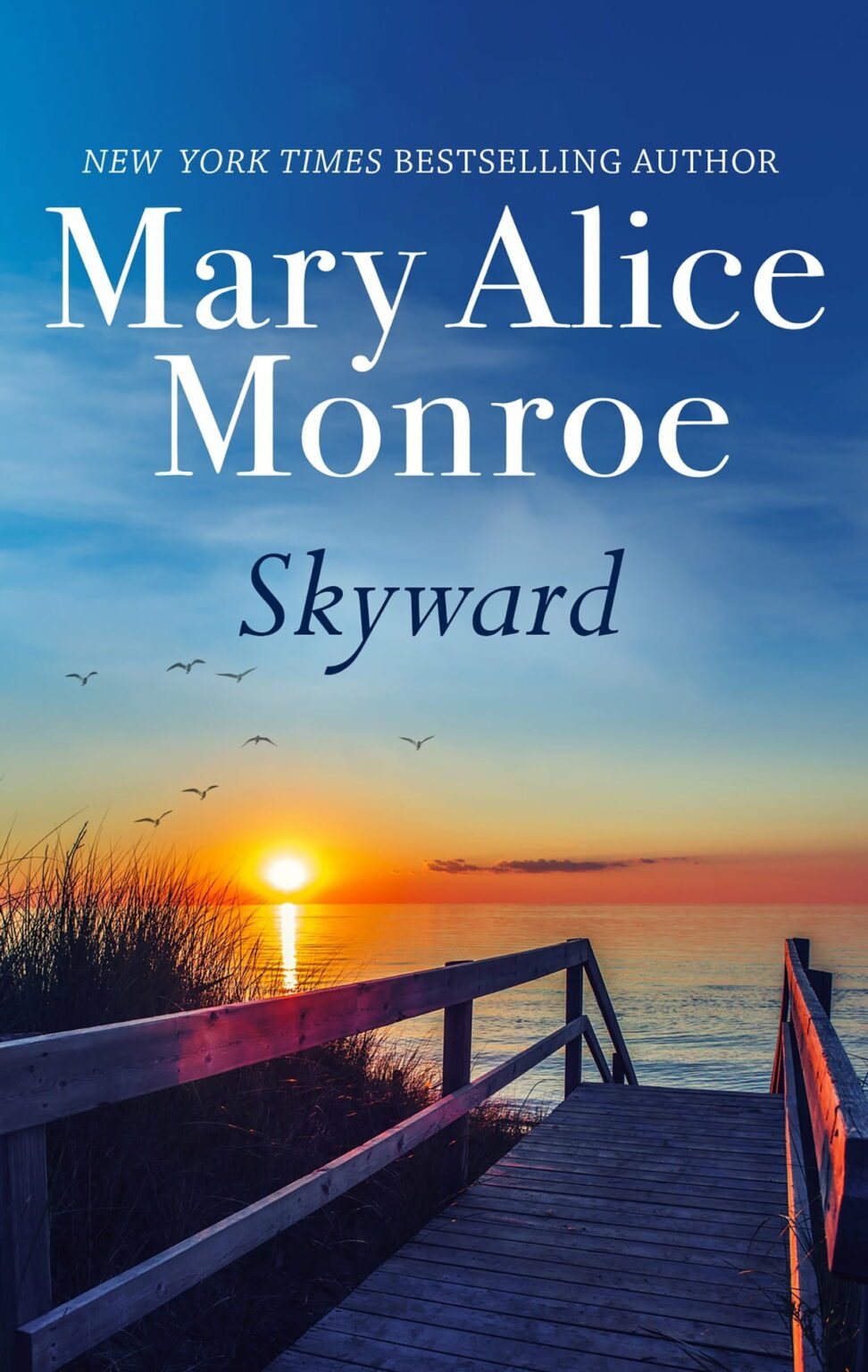 6. Skyward
E.R. nurse Ella Majors has seen all the misery that she can handle. Burned-out and unsure of her next step, she accepts the temporary position as caregiver to Marion Henderson, a frightened five-year-old who suffers from juvenile diabetes.
But Ella soon realizes there is more sorrow in the isolated home than the little girl's illness can account for. Harris Henderson, a single father, seems better able to deal with the wild birds he rehabilitates in his birds-of-prey sanctuary than with his own daughter.
Then something magical begins to happen: The timeless beauty of the South Carolina coast and the majestic grace of the wild birds weave a healing spell on the injured hearts at the sanctuary. But a troubled mother's unexpected return will test the fragile bonds of trust and new love, and reveal the inherent risks and exhilarating beauty of flying free.
---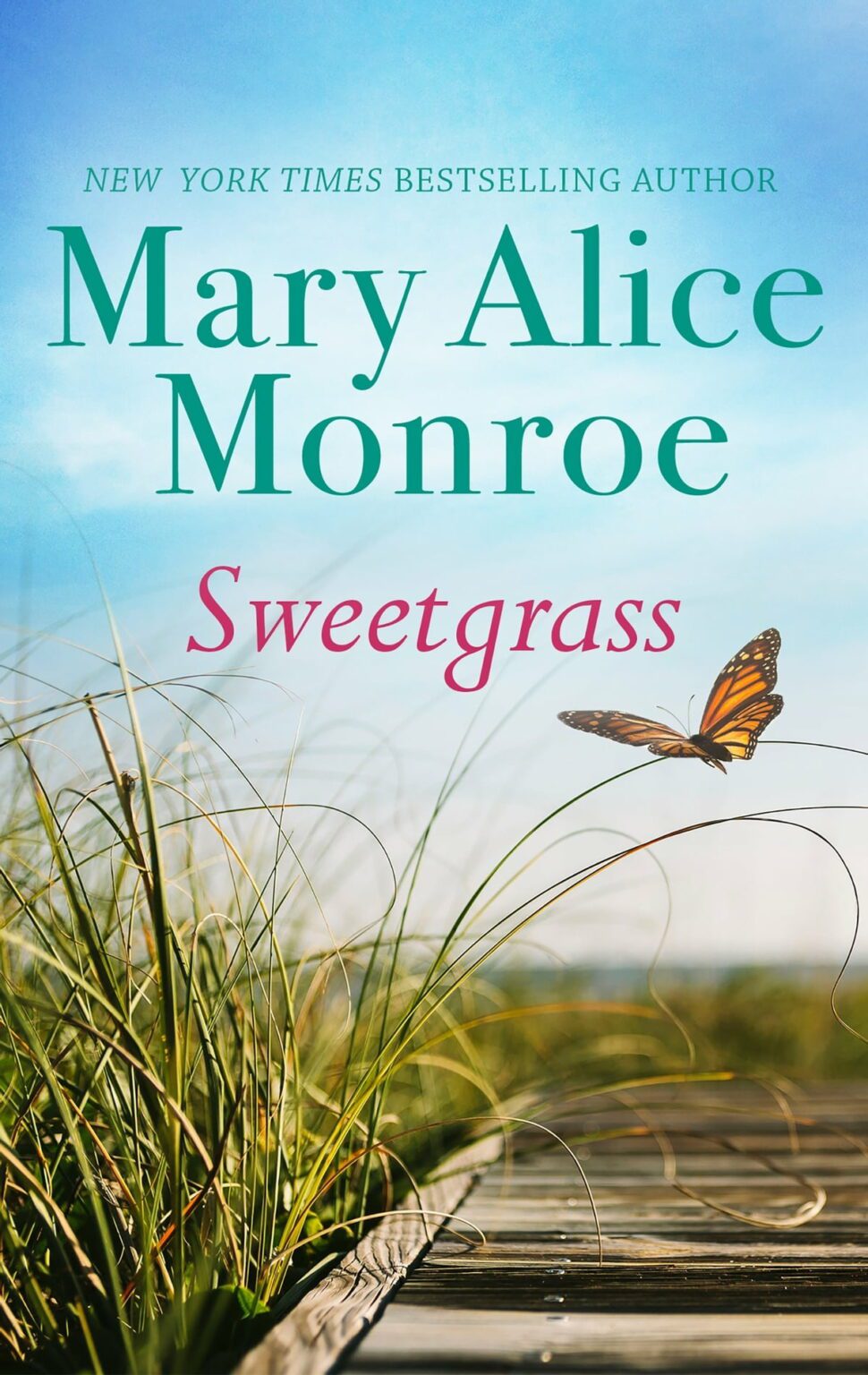 7. Sweetgrass
Sweetgrass is a historic tract of land in South Carolina that has been home to the Blakely family for eight generations. But Sweetgrass — named for the indigenous grass that grows in the area — is in trouble.
Taxes are skyrocketing. Bulldozers are leveling the surrounding properties. And the Blakelys could be forced to sell the one thing that continues to hold their disintegrating family together.
For some of the Blakelys, the prospect of selling Sweetgrass is bittersweet — for others, it is completely unimaginable. But as they find the strength to stay and fight, they realize that their bond as a family is all they need to stay together.
---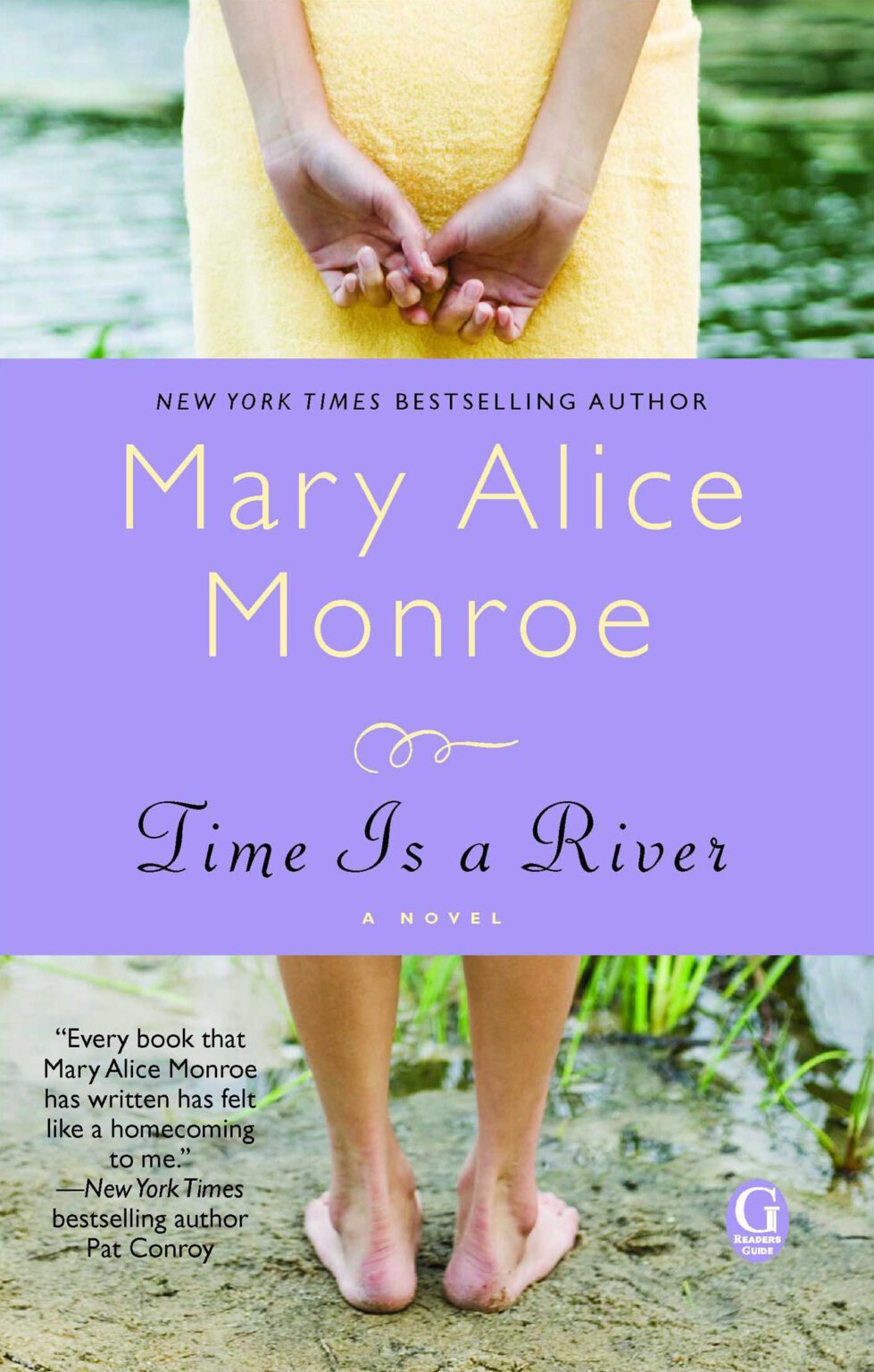 8. Time is a River
Recovering from breast cancer and reeling from her husband's infidelity, Mia Landan flees her Charleston home to heal in the mountains near Asheville, North Carolina.
She seeks refuge in a neglected fishing cabin belonging to her fly-fishing instructor, Belle Carson, who inherited the cabin, which once belonged to a grandmother she never knew — the legendary fly fisher and journalist of the 1920s, Kate Watkins, whose life fell into ruins after she was accused of murdering her lover.
While using the cabin as her summer sanctuary, Mia discovers Watkins' journal. The inspiring words written by the woman she never knew finally lure Mia from her shell to connect once more with the world around her. As she learns to fish, she uncovers secrets that span generations — secrets that have the power to change not only her life, but the lives of those in her new community.
---
9. Last Light Over Carolina
Every woman in the sultry South Carolina low country knows the unspoken fear that clutches the heart every time her man sets out to sea. But now that fear has become a terrible reality for Carolina Morrison.
Her husband, shrimp boat captain Bud Morrison, is lost and alone somewhere in the vast Atlantic fishing grounds. To make matters worse, there is a storm gathering and last light is falling. Over the course of one terrifying, illuminating day, Carolina looks back across thirty years of love and loss, joy and sorrow.
How she rejected a well-to-do upbringing to marry Bud and embrace his extraordinary lifestyle by the sea; how hard times and loneliness have driven them apart; and how, with one mistake, she may have shattered their once-unbreakable bond forever.
While their the close-knit community rallies together to search for one of its own, Carolina knows their love must somehow call him home, across miles of rough water and unspeakable memories.
---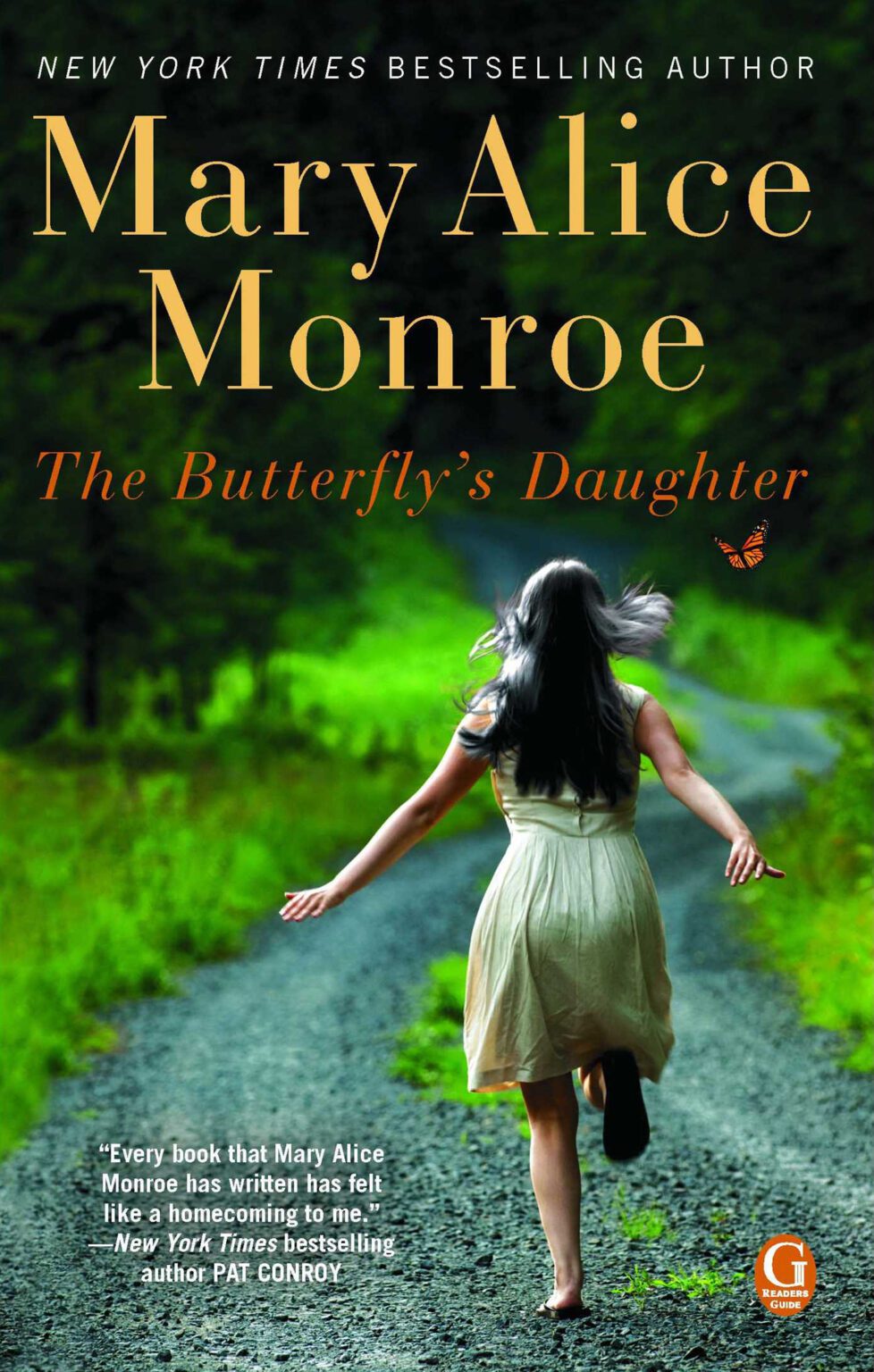 10. The Butterfly's Daughter
Four very different women embark on a transformational journey that follows the migrating monarchs across the United States to Mexico.
The story begins when Luz Avila's grandmother, the local butterfly lady, purchases an old, orange VW bug for a road trip home to Mexico. When she unexpectedly dies, Luz is inspired to take her grandmother's ashes home.
In the manner of the Aztec myth of the goddess who brings light to the world, Luz attracts a collection of lost women, each seeking change in their lives. The Mexican people believe the monarchs are the spirits of the recently departed and Luz taps into ancient rituals and myths as she follows the spectacular, glittering river of orange monarchs in the sky to home.
---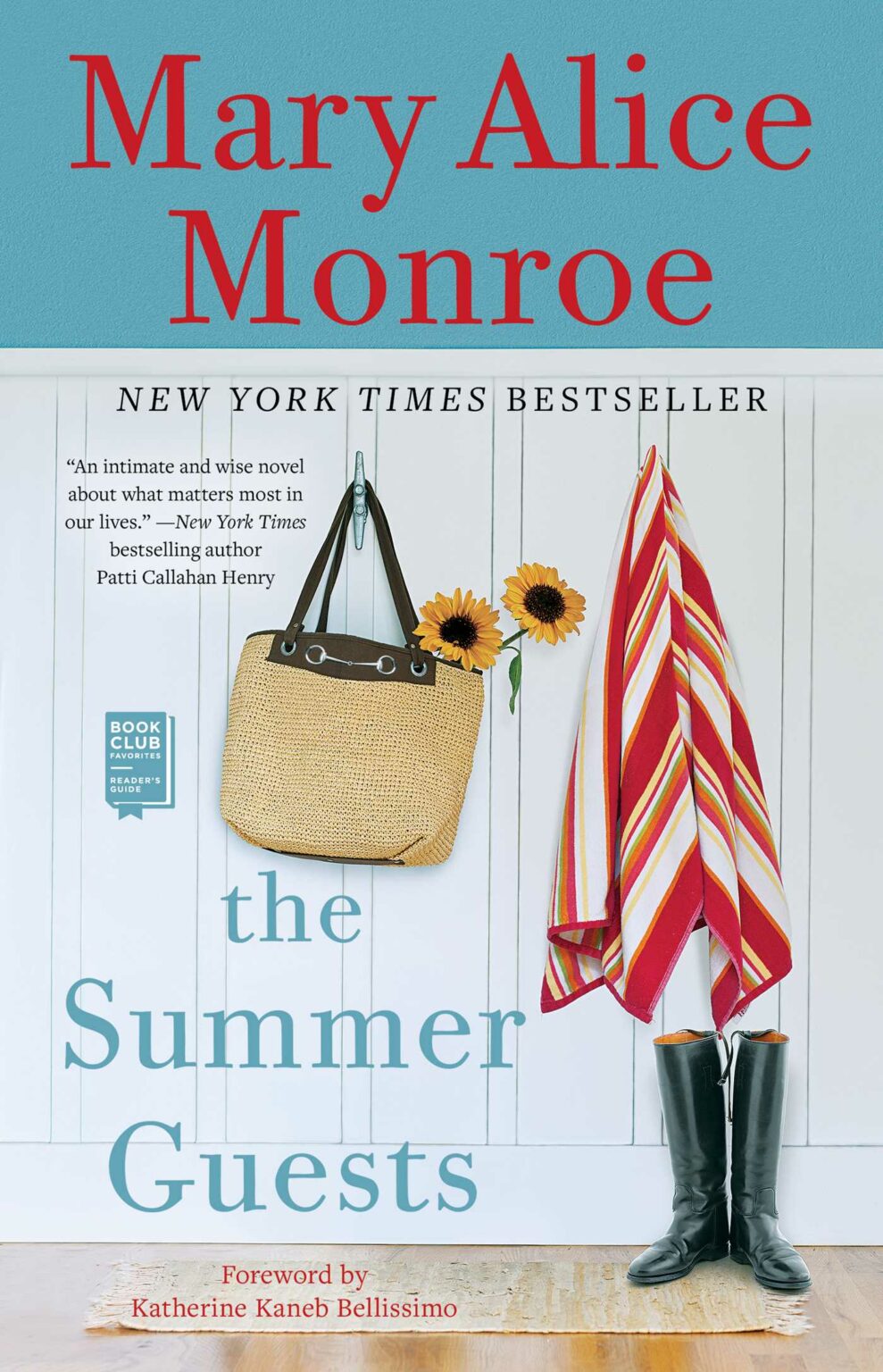 11. The Summer Guests
Late August is a beautiful time on the Southern coast — the peach trees are ripe, the ocean is warm, and the sweet tea is icy. It is a perfect time to enjoy the rocking chairs on the porch. But beneath the calm surface bubbles a threat: It's also peak hurricane season.
When a hurricane threatens the coasts of Florida and South Carolina, an eclectic group of evacuees flees for the farm of their friends Grace and Charles Phillips in North Carolina: The Phillips's daughter Moira and her rescue dogs, famed equestrian Javier Angel de la Cruz, makeup artist Hannah McLain, horse breeder Gerda Klug and her daughter Elise, and island resident Cara Rutledge.
They bring with them only the few treasured possessions they can fit in their vehicles. Strangers to all but the Phillips, they must ride out the storm together.
During the course of one of the most challenging weeks of their lives, relationships are put to the test as the evacuees are forced to confront the unresolved issues they have with themselves and with each other. But as the storm passes, they realize that what really matters isn't what they brought with them to the mountains. Rather, it's what they'll take with them once they leave.
---
Final thoughts on Mary Alice Monroe books in order
The focus in the Mary Alice Monroe books in order is on the environment, relationships, and the parallels between nature and humans. Reading her standalones is a great way to get a feel for her writing.
If you enjoy reading books that delve into the complexities of familial relationships with a deep appreciation for nature, then you should absolutely read the Mary Alice Monroe books in order. Her books have themes of resilience, love, and endurance that so many readers enjoy.
More Contemporary Romance Resources