For nearly 40 years Julie Garwood has been writing passionate romances that have captivated readers. Looking at the Julie Garwood books in order will show you the evolution of her career and her growth as an author.
While her romances take place in a variety of settings throughout history — from medieval Scotland, Regency England, frontier Montana, to modern-day Louisiana — there are common themes throughout all of her books. Garwood writes about family, loyalty, honor, and of course the all-consuming passion of love.
About Julie Garwood
Julie Garwood had a late start in learning how to read due to prolonged absences from school because of an illness. However, once she learned to read it became a passion.
Garwood is the sixth of seven children, so growing up in a big family of Irish descent meant she was constantly immersed in storytelling. She says she learned very early on that she had to be forceful, imaginative, and quick with her stories.
Despite an early passion for storytelling, it wasn't until all three of her children were in school that she turned to writing. It was then a little while later that she began to write historical romances, to which she has found her great success.
She is most well-known for her steamy Highlander romances along with other historical romances. However, at the turn of the century she began writing a successful romantic suspense series. Her most recent novel was another installment in that series.
One of her books, For the Roses from The Clayborne Brides series, was adapted into a popular made-for-TV Hallmark movie: Rose Hill.
Collectively, there are more than 40 million copies of her books in print around the world. Her books have also been translated into 32 languages. Garwood currently lives near Kansas City.
Julie Garwood Books in Order
Standalone Books
The first book Julie Garwood published under her real name and not a pseudonym was a standalone: Gentle Warrior. This began a sequence of historical, and often highlander, romances to begin her career. The last standalone novel she wrote was a western, but you can find out more about each of these titles in our summary section below.
Wildfire Books
Like many romance authors in the 1980s and 1990s, Garwood also wrote for serial romance series. These were large series with contributions from many different authors.
Julie Garwood's contribution to the Wildfire series is actually the 79th book in the series. The books are connected by themes, but do not feature interconnected characters or plots.
A Girl Named Summer (1986)
Crown's Spies Books
Garwood's first series came just a few years after her debut publication. This series takes place in Regency England and features themes of piracy and fiery romance. There are other common themes throughout the Crown's Spies books, but each novel follows a new set of main characters.
However, as is the case with many romance series, if you intend to read all four books it would be best to read these Julie Garwood books in order of publication. That's because these books do take place within the same world and chronological timeline. There will also be references early on to characters that will become the main character later on in the series.
Lairds' Fiancées Books
Once more this duology features common themes, but follows two different couples. The first Lairds' Fiancée book, The Bride, is one of Julie Garwood's most well-known works. This series also takes place in medieval Scotland and both books feature the marriage of convenience trope.
The Bride (1989)
The Wedding (1996)
Highlands' Lairds Books
As you might gather from the series name, the Highlands' Lairds books also take place in Scotland during medieval times. These three books also share common themes that unfold across three different stories with three different couples.
The Secret (1992)
Ransom (1999)
Shadow Music (2007)
The Clayborne Brides / Rose Hill Books
Then, following multiple historical romance series set in England and Scotland, Julie Garwood ventured across the pond to pen her first western romance series. These books begin in Blue Belle, Montana in 1879.
If you intend to read each book in this series, it is best to read these Julie Garwood books in order. The first book will introduce the family and setting. The next three books each follow a different Clayborne brother, then Garwood concludes the series with a reunion of the family. But there is just as much drama and love in the air in the conclusion as in the previous books.
Buchanan-Renard Books
The turn of the millennia also saw another shift in tone and setting to Garwood's books. Heartbreaker was Garwood's first foray into romantic suspense, and subsequently has become her longest series. While there are new main characters and love interests in each novel, the secondary characters are interconnected.
Therefore, it is best to read these Julie Garwood books in order of publication. This will introduce you to the characters in the proper chronological order and avoid any potential spoilers. These books do take place all across the U.S.
As well, if you are reading all the Julie Garwood books in order, there will be little historical romance asides that will be delightfully reminiscent of her very first books. There will also be minor appearances of characters from Garwood's other books.
The Girls of Canby Hall Books
Finally, this was Julie Garwood's debut novel, but we've placed it at the end of our guide to the Julie Garwood books in order as it was published under a different name. What's a Girl to Do? is part of a much larger series which is a collaborative effort from multiple authors under one pseudonym: Emily Chase. Garwood's contribution is the fourteenth book in the series.
What's a Girl to Do? (1985) (Out of Print)
A Summary of Julie Garwood Books in Order
While the biggest part of her bibliography are the Buchanan-Renard books, Garwood has also written a handful of standalone books. So, below we have included the summaries to those standalone Julie Garwood books in order. These books span nearly a decade from near the beginning of her career and are medieval romances with one western romance.
---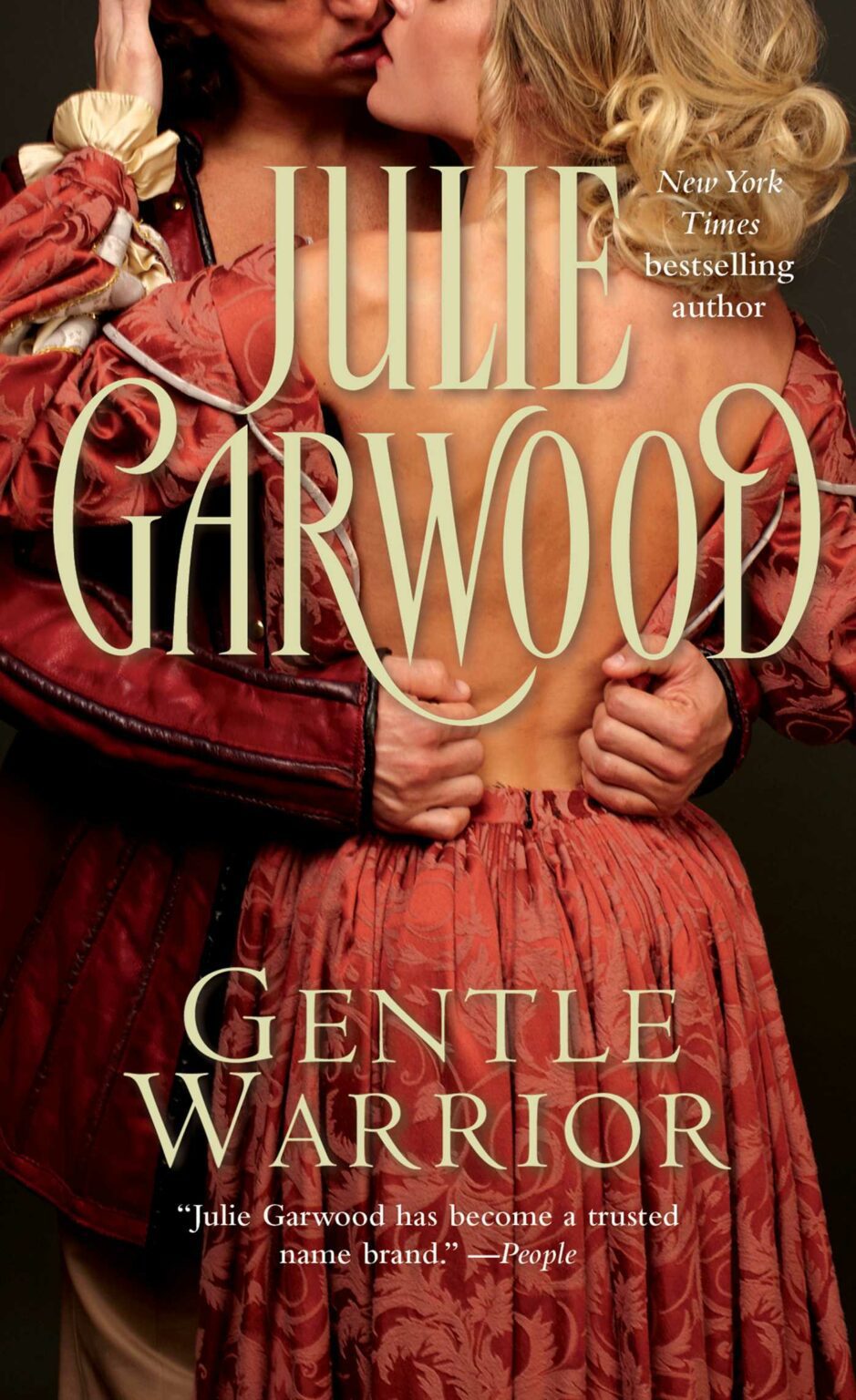 1. Gentle Warrior
In feudal England, Elizabeth Montwright barely escaped the massacre that destroyed her family and exiled her from her ancestral castle. So, bent on revenge, she rode on through the fortress gates, disguised as a peasant. But this time it is to seek aid from Geoffrey Berkley, the powerful baron who had routed the murderers.
He heard her pleas, resisted her demands, and vowed to seduce his beautiful subject. Yet as Elizabeth fought the warrior's caresses, love flamed for this gallant man who must soon champion her cause…and capture her spirited heart.
---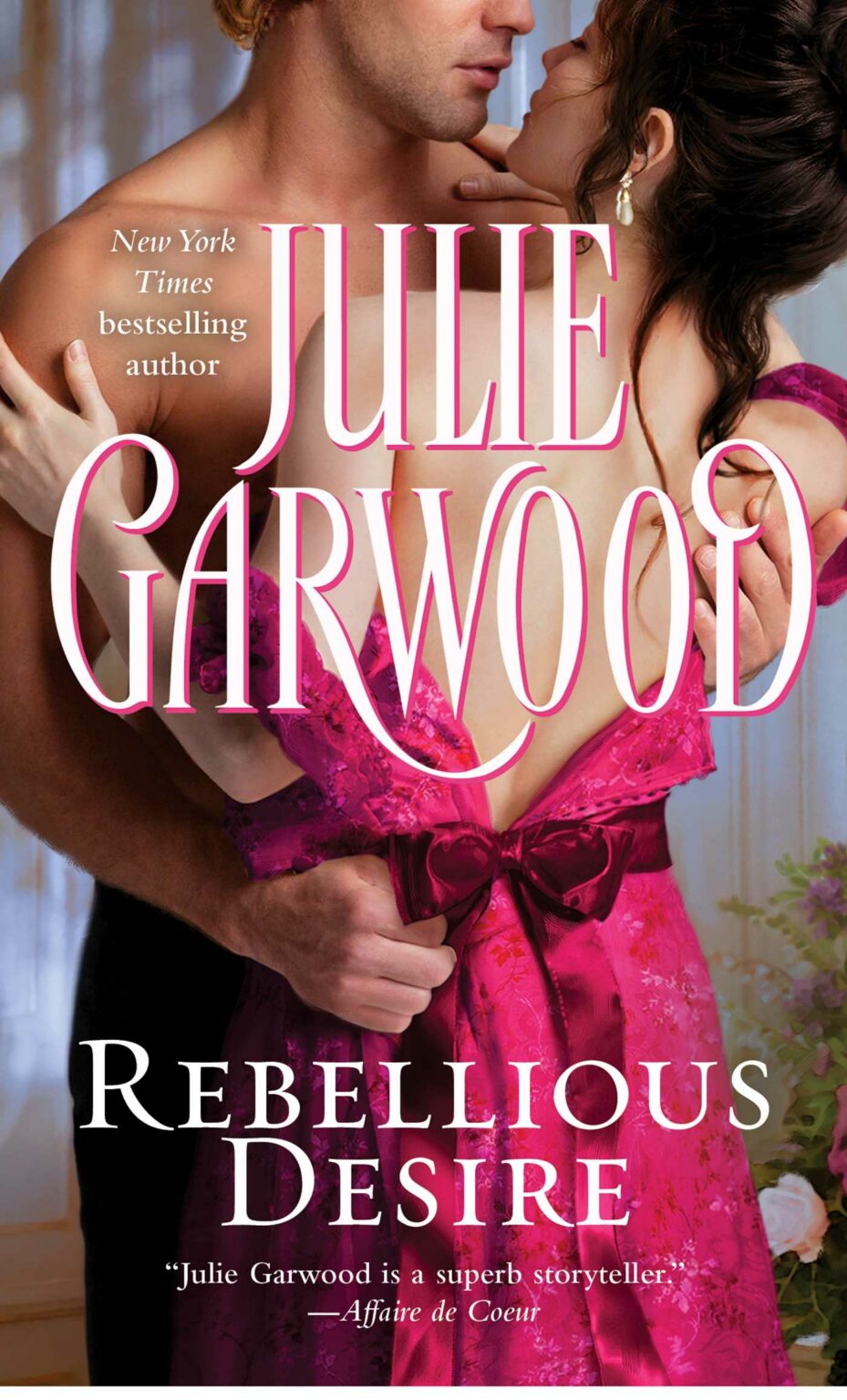 2. Rebellious Desire
Of all the dukes in England, Jered Marcus Benton, the Duke of Bradford, was the wealthiest, most handsome — and most arrogant. And of all London's ladies, he wanted the tender obedience of only one — Caroline Richmond.
She is a stunning beauty from Boston, with a mysterious past and a fiery spirit. Drawn to the powerful duke, undeterred by his presumptuous airs, Caroline was determined to win his lasting love.
But Bradford would bend to no woman — until a deadly intrigue drew them enticingly close. Now, united against a common enemy, they would discover the power of a magnificent attraction that brought them together. A desire born in danger, but destined to flame into love.
---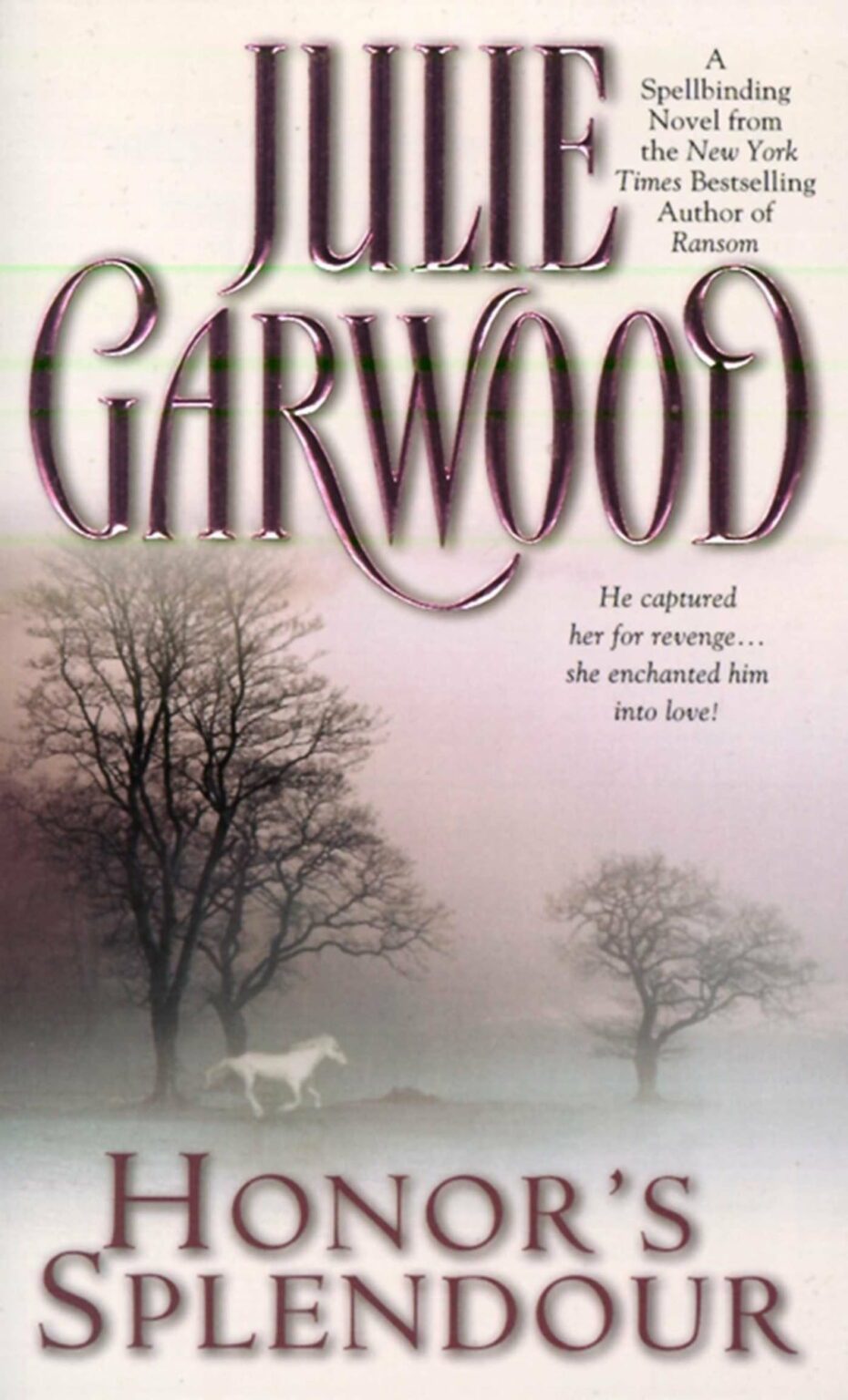 3. Honor's Splendour
In the feuding English court, gentle Lady Madelyne suffered the cruel whims of her ruthless brother, Baron Louddon. Then, in vengeance for a bitter crime, Baron Duncan of Wexton — the Wolf — unleashed his warriors against Louddon.
Exquisite Madelyne was the prize he captured, but when he gazes upon the proud beauty, he pledges to protect her with his life. In his rough-hewn castle, Duncan proved true to his honor. But when at last their noble passion conquered them both, she surrendered with all her soul.
Now, for love, Madelyne would stand fast, as bravely as her Lord, the powerful Wolf who fought for Honor's Splendour.
---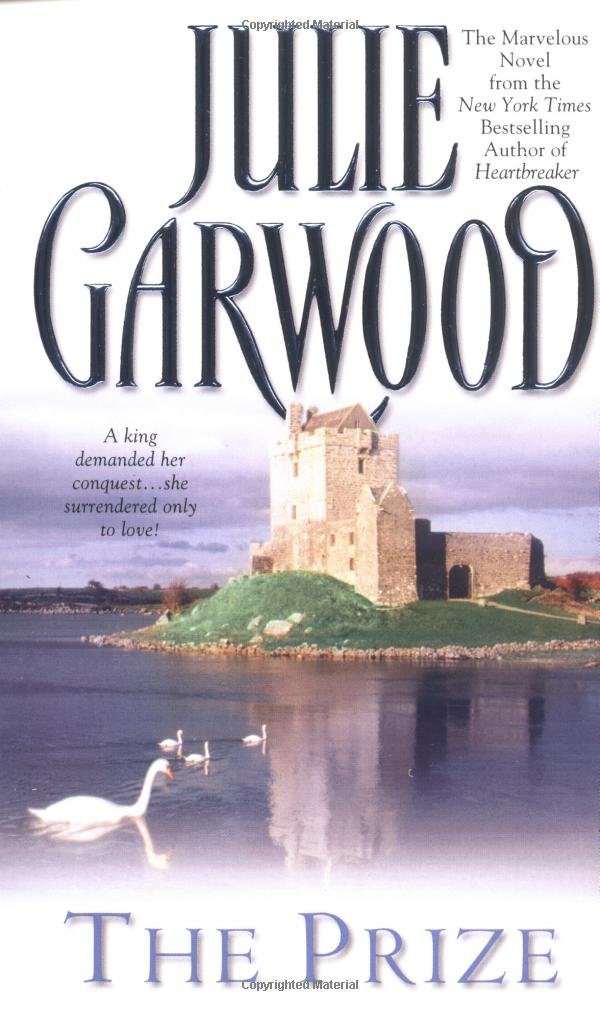 4. The Prize
In the resplendence of William the Conqueror's London court, the lovely Saxon captive Lady Nicholaa was forced to choose a husband from the assembled Norman nobles. She chose Royce, a baron warrior whose fierce demeanor could not conceal his chivalrous and tender heart.
Resourceful, rebellious, and utterly naïve, Nicholaa vowed to bend Royce to her will despite the whirlwind of feelings he aroused in her. Ferocious in battle, seasoned in passion, Royce was surprised by the depth of his emotion whenever he caressed his charming bride.
In a climate of utmost treachery, where Saxons still intrigued against their Norman invaders, Royce and Nicholaa revelled in their precious new love. Alas, it was a fervent bond soon to be disrupted by the call of blood, kin, and country.
---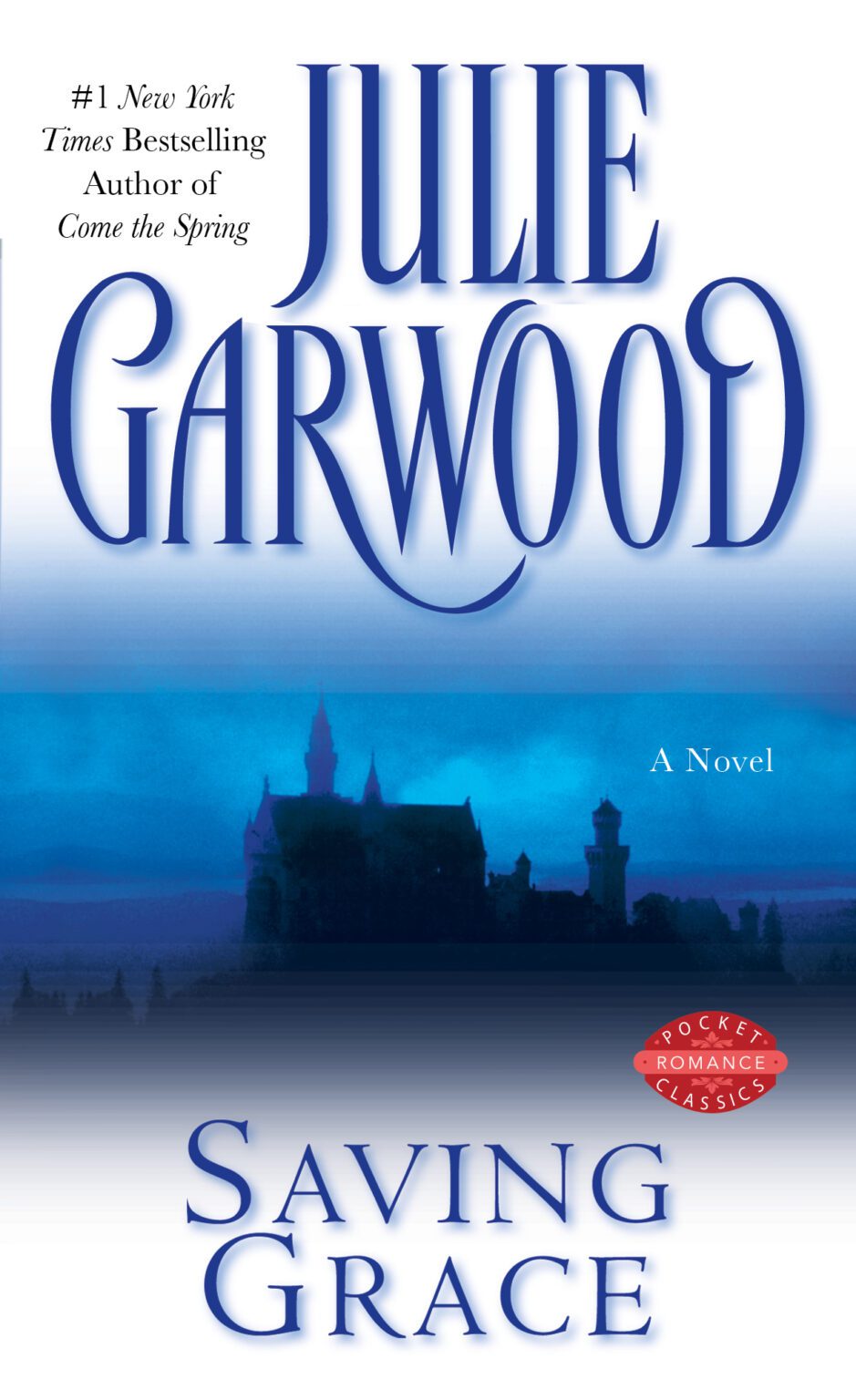 5. Saving Grace
When Lady Joanna learned that she was a widow, she vowed she would never marry again. Yet when King John demanded that she remarry and selected a bridegroom for her — it seemed she must acquiesce. That is, until her beloved foster brother suggested she wed his friend, the handsome Scottish warrior Gabriel MacBain.
At first Joanna was shy, but as Gabriel tenderly revealed the splendid pleasures they would share, she came to suspect that she was falling in love with her gruff new husband. And it was soon apparent to the entire Highlands clan that their brusque, gallant laird had surrendered his heart completely.
But now a desperate royal intrigue threatened to tear her from his side — and to destroy the man whose love meant more to her than she had ever dreamed.
---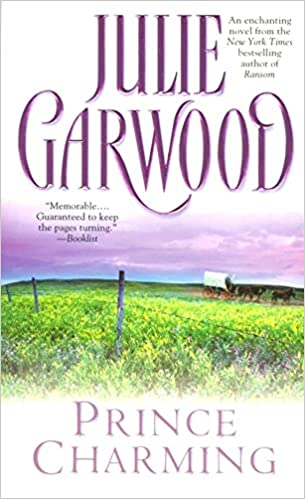 6. Prince Charming
Only her beloved grandmother, Lady Esther, knew how devastated Taylor Stapleton had been when her fiancé eloped with Taylor's cousin. Now dear Esther — one of London's richest and most formidable matriarchs — lies dying. But first she was going to help Taylor pull off the scam of the season.
To escape becoming a ward of her unscrupulous uncle, Taylor would wed Lucas Ross, a rugged American rancher. Lady Esther's money would enable Ross to return home to Montana. Taylor had her own urgent reason to go to America…a precious legacy she hadn't revealed to Ross.
That's because they had agreed to part ways once they reached Boston. But as her handsome new husband spoke of life in Montana, Taylor began planning a new future. To Taylor, the wide-open spaces of Montana sounded like paradise…
---
Final thoughts
If you enjoy a wide variety of romances, then you should absolutely read the Julie Garwood books in order. Throughout her career Garwood has written historical romances, westerns, and romantic suspense. So, whichever your preference, there will be a steamy romance for you to fall head over heels for.
More Romance Book Resources