Reading the Eric Carle books in order is a nostalgic memory for many adults and is an excellent way to introduce young children to reading. Carle's illustrations and writing make the books approachable and entertaining for any reading level.
Carle revolutionized the world of picture and children's books with his colorful style and unique approach. He would hand-paint paper and then craft his images in a collage style. This makes his books and illustrations almost instantly recognizable.
About Eric Carle
Perhaps the most instantly recognizable book by Eric Carle is The Very Hungry Caterpillar. This is his most well-known and beloved book which has been a fixture in classrooms for decades.
However, while Carle wrote The Very Hungry Caterpillar near the beginning of his career, it was not his very first book. The first time Carle's name adorned the front cover of a children's book was part of a collaboration with fellow author Bill Martin Jr. The pair would go on to create another iconic classic together: Brown Bear, Brown Bear, What Do You See?
While Carle was born in the U.S. to German immigrant parents, the family moved back to Germany before the Second World War. Carle went on to receive his degree in 1950 from the Academy of Fine Arts Stuttgart, but dreamed of returning to the U.S.
He achieved that dream in 1952 when he arrived in New York City and became a graphic designer for the New York Times. Following various roles within the corporate world, and serving in the Korean War, Carle became a freelance illustrator and designer in 1963.
Carle collaborated with Martin Jr. along with a few other authors, and found that the illustration work for children's books was free of discipline and reawakened his creativity. The first book that he wrote and illustrated by himself was The Say-with-Me ABC Book followed by 1, 2, 3 to the Zoo!
In 2003, Carle received the Laura Ingalls Wilder Award, which is now the Children's Literature Legacy Award for his lasting contribution to children's literature. Collectively, his books have sold more than 170 million copies around the world.
Carle passed away in 2021 at the age of 91.
Eric Carle Books
There is no right or wrong way to read the Eric Carle books in order. By the nature of the genre, each of these children's picture books contains a full story.
However, the most well-known book in his bibliography — The Very Hungry Caterpillar — did greatly influence many of his books that came after it. There are also many spin-off books featuring the hungry caterpillar with a variety of themes. So, you may want to begin with the book that was the catalyst, rather than some of his later books for the most enjoyment possible.
Eric Carle Illustrated Books
World of Eric Carle Books
My Very First Book Books
Nonfiction Book
The Art of Eric Carle (1992)
What's Your Favorite Books
Bill Martin's Bears Books
Anthology
Artist to Artist (2007)
Out of Print Books
A Summary of Eric Carle Books in Order
The best way to read the Eric Carle books in order largely depends on the reader and their interests. However, if you're looking for a walk down memory lane, or trying to decide where to begin, below you will find the summaries to ten of the most popular Eric Carle books.
---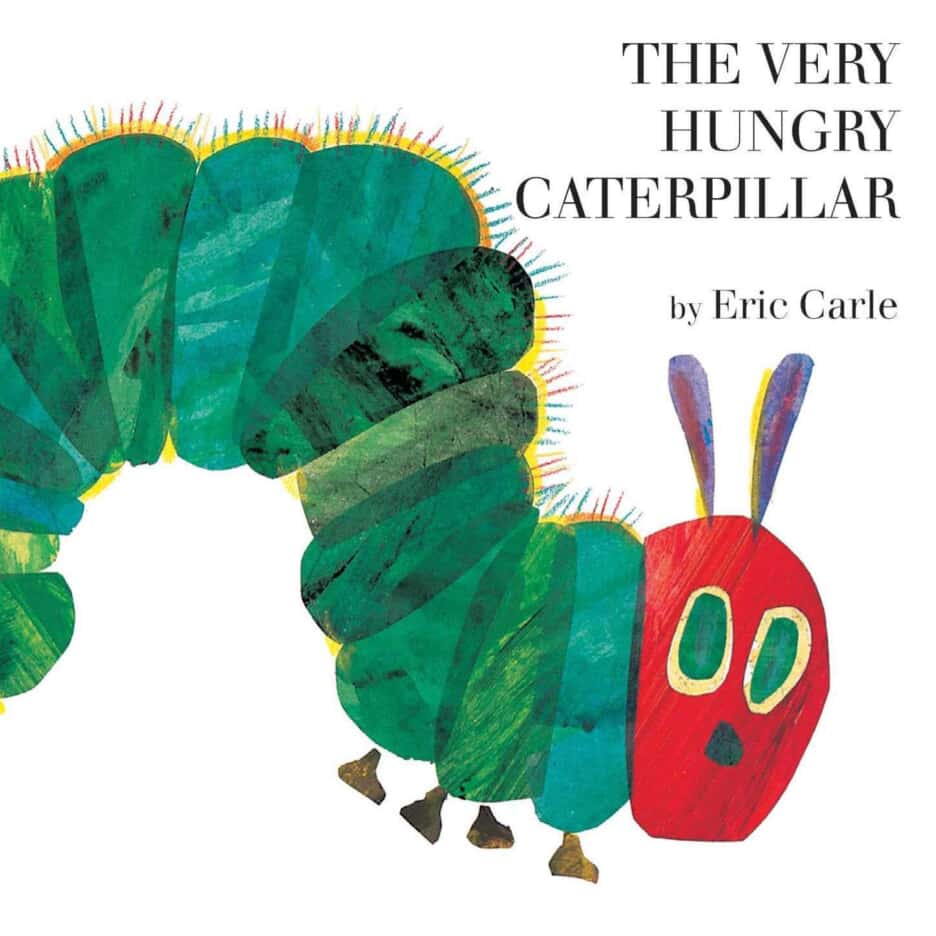 1. The Very Hungry Caterpillar
The journey from caterpillar to butterfly is illustrated by Carle in this iconic book. All through the week the caterpillar munches his way through various pieces of food to try and satiate his hunger. When he finally feels full, he wraps himself up in a cocoon for a little nap which ends in a beautiful transformation.
---
2. The Very Busy Spider
This book is a great way to introduce children to various farm animals. It is also a multi-sensory book with tactile elements that children will enjoy.
One morning a little spider is busy spinning her web on a fence post when one-by-one the other animals on the farm stop by to try and distract her. But the little spider stays focused on her work. Then, when she finishes, she is able to show how her creation is both beautiful and useful.
---
3. The Grouchy Ladybug
With this book, Carle imparts important lessons to young readers about friendship and good manners.
The grouchy ladybug has a very short temper, doesn't say please or thank you, won't share, and thinks she is bigger and better than everyone else. But as this grouchy ladybug goes on a journey and meets fellow animals, she will learn that being grouchy is perhaps not always the best option.
---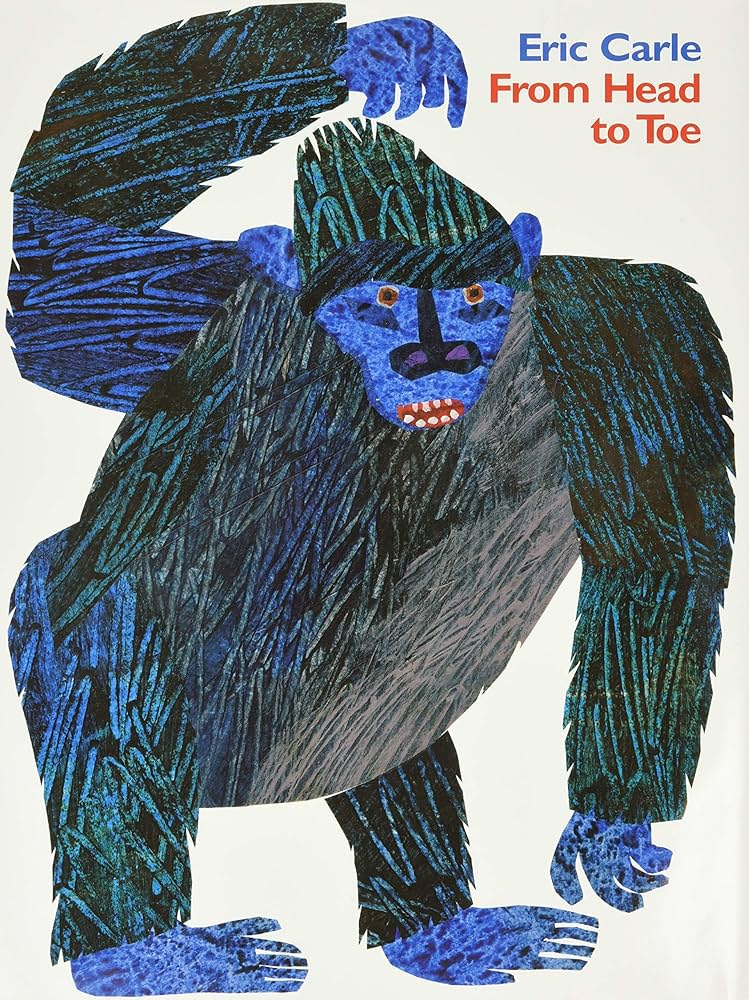 4. From Head to Toe
This is an interactive book which encourages children to wiggle and move just like the animals Carle has illustrated. Children will be encouraged to bend their neck like a giraffe, wave their hands like a monkey, and much more. The book has simple instructions which imparts the importance of listening, exercising, and challenging yourself.
---
5. The Very Quiet Cricket
In addition to Carle's bright and fun illustrations, The Very Quiet Cricket also includes an auditory surprise.
The story follows a tiny cricket who is greeted by a big cricket chirping his welcome when he is born, but the tiny cricket cannot make a sound. The quiet cricket makes his way through the world and meets many insects who offer their own greeting: The hum of a bee, the whirr of a dragonfly, the whisper of a praying mantis.
Each time the cricket tries to respond with his own sound, but nothing happens. Until one day he meets another cricket…
---
6. The Mixed-Up Chameleon
Once there was a small green chameleon who wished that he could be a little bit of everything. He wanted to be handsome like a flamingo, smart like a fox, and funny like a seal. But each transformation changes him in size, shape, and color, which helps him understand that being yourself is the best of all.
---
7. The Tiny Seed
During the autumn, the wind scatters flower seeds far and wide. Many of the seeds are lost, but some seeds survive through the long winter and sprout into plants in the spring. However, then they face new dangers and must persevere to flourish into a giant flower, before the cycle begins all over again in the fall.
---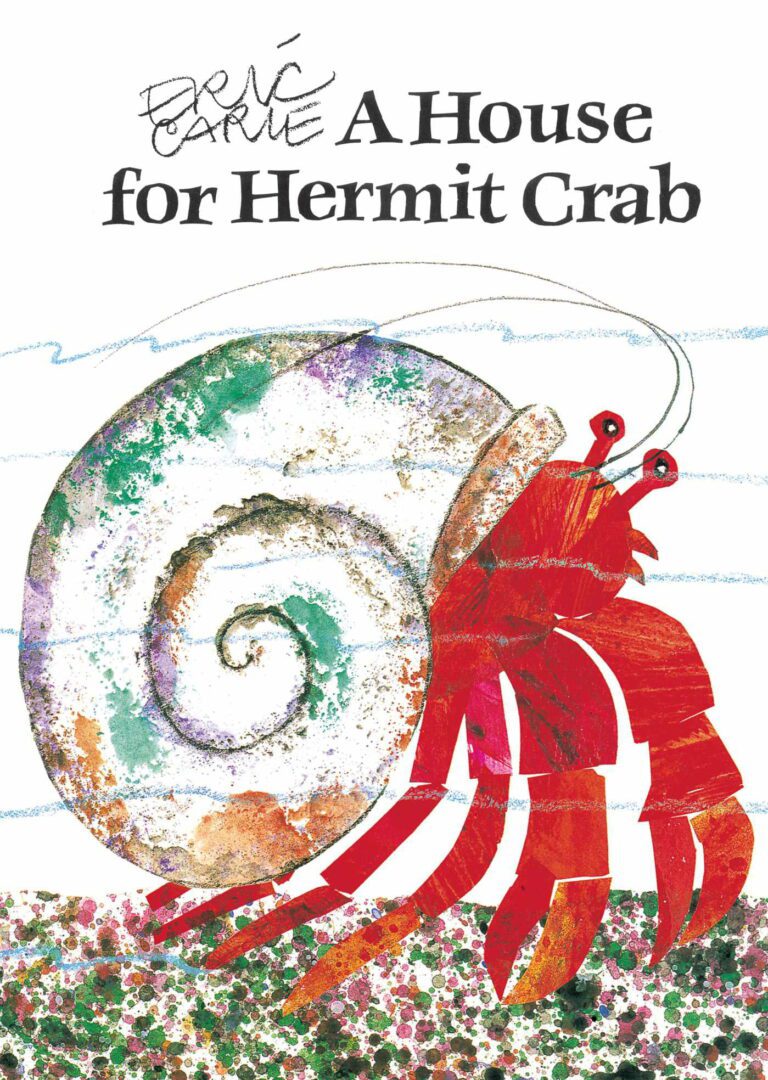 8. A House for Hermit Crab
When the hermit crab outgrows his shell, he needs to find himself a larger one. He finds the perfect shell and makes many new friends to decorate and protect his new house. But what will happen when he outgrows this shell too and needs to say goodbye to everyone who has made his house a home?
---
9. The Very Lonely Firefly
One night, a very lonely firefly goes out searching for other fireflies. It finds a lantern, a candle, and the eyes of a dog, a cat, and an owl glowing in the darkness. But it isn't until it finds the other fireflies that it discovers exactly what it's looking for.
---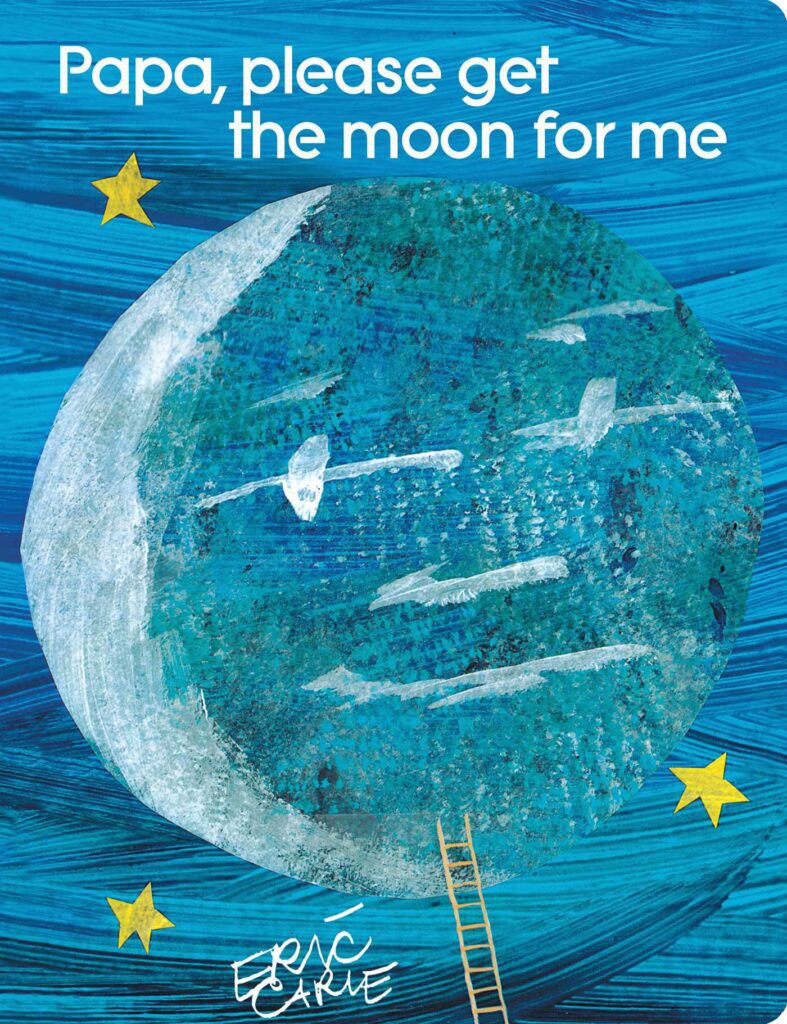 10. Papa, Please Get the Moon for Me
This book extends both outward and upward, which makes for a dramatic experience.
Monica wants to play with the moon, so her Papa sets out to bring it home to her. He climbs all the way up and overcomes obstacles, only to discover that the moon is too big to carry home. So, he needs to find a different way to give his daughter the moon.
---
Final thoughts on Eric Carle books
The Eric Carle books have been an important part of growing up for decades. That means that not only do readers have fond memories of opening up one of his bright and colorful books for the first time, but they get to relive that joy when introducing a new generation to Carle's books.
Whichever way you read the Eric Carle books in order, his writing with its life lessons and informative narrative is just as endearing as his illustrations.
More Children's Book Resources